Wade Thompson and Mohammad Alquisi weren't going to wait any longer for Australia to get its act together and legalise same-sex marriage.
Nor were the pair, aged 44 and 29 respectively, hesitating when it came to creating the fashion luxe wedding of their dreams – wearing Christian Louboutin, Alexander McQueen, Dsquared2 and Fendi – and shutting down the Palazzo Versace Hotel in the Gold Coast for the event was just the beginning! "We wanted exclusivity, privacy and yet a spectacle all at the same time – not to be difficult of course," laughs Wade. "For the first time, we were able to get permission to close down Versace beach and block it from the public, having free range to do with it as we wished."
The fairy tale on March 13, 2017 was brought to life by event planners who boast their ability to create "magical" spaces. "Enter our modern Cinderella, Decinda, from Sugar and Spice Events, and it was not long before our very vision was slowly coming to life," explains Wade. "What started as a few sketchy fashion magazine pictures, was suddenly turning into a full-scale production."
Although the civil partnership ceremony was not the legal marriage the pair had been hoping for, it was by no means a low-key occasion. "As the sunlight fell, the purple light hues hit the Versace hotel buildings," says Wade. "As the guests were ushered in, we could see all the hotel guests cramming their balconies to catch a view. As it came time to announce Mr and Mr Thompson, fireworks erupted against the hotel to the Katy Perry song Unconditional bellowing out across the space. All of the hotel erupted with cheers, and at least 100 people from within the hotel, and all over the balconies, suddenly were a part of our day."
Photos courtesy of Mikey Andersson Photography; styling shots by Tim Sherriff.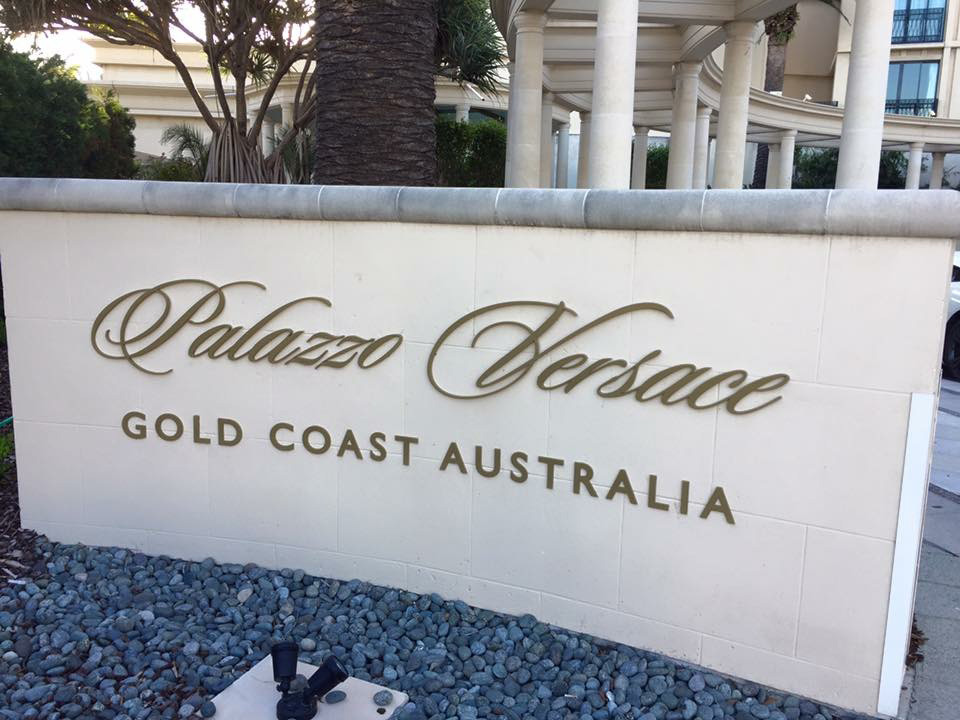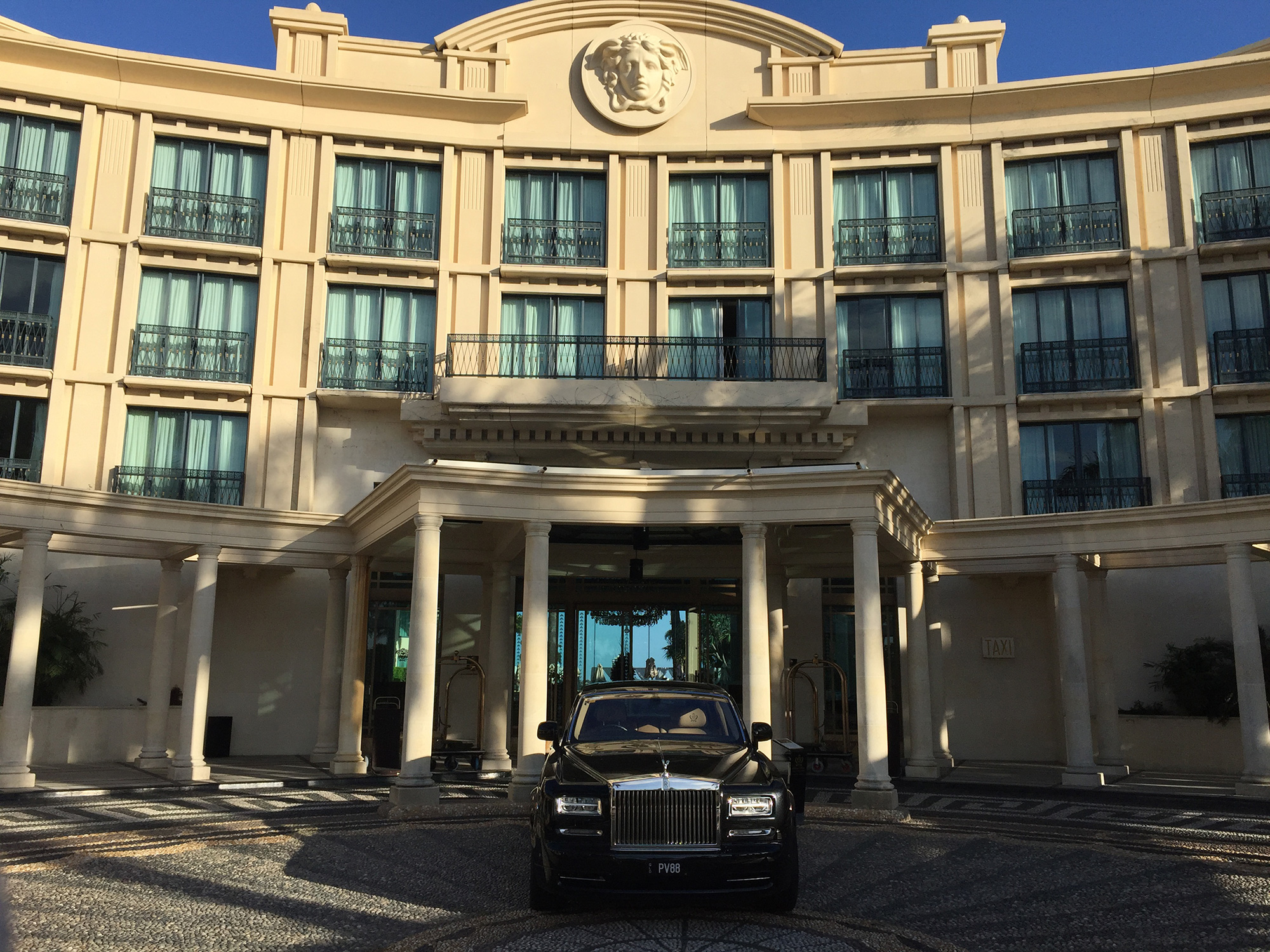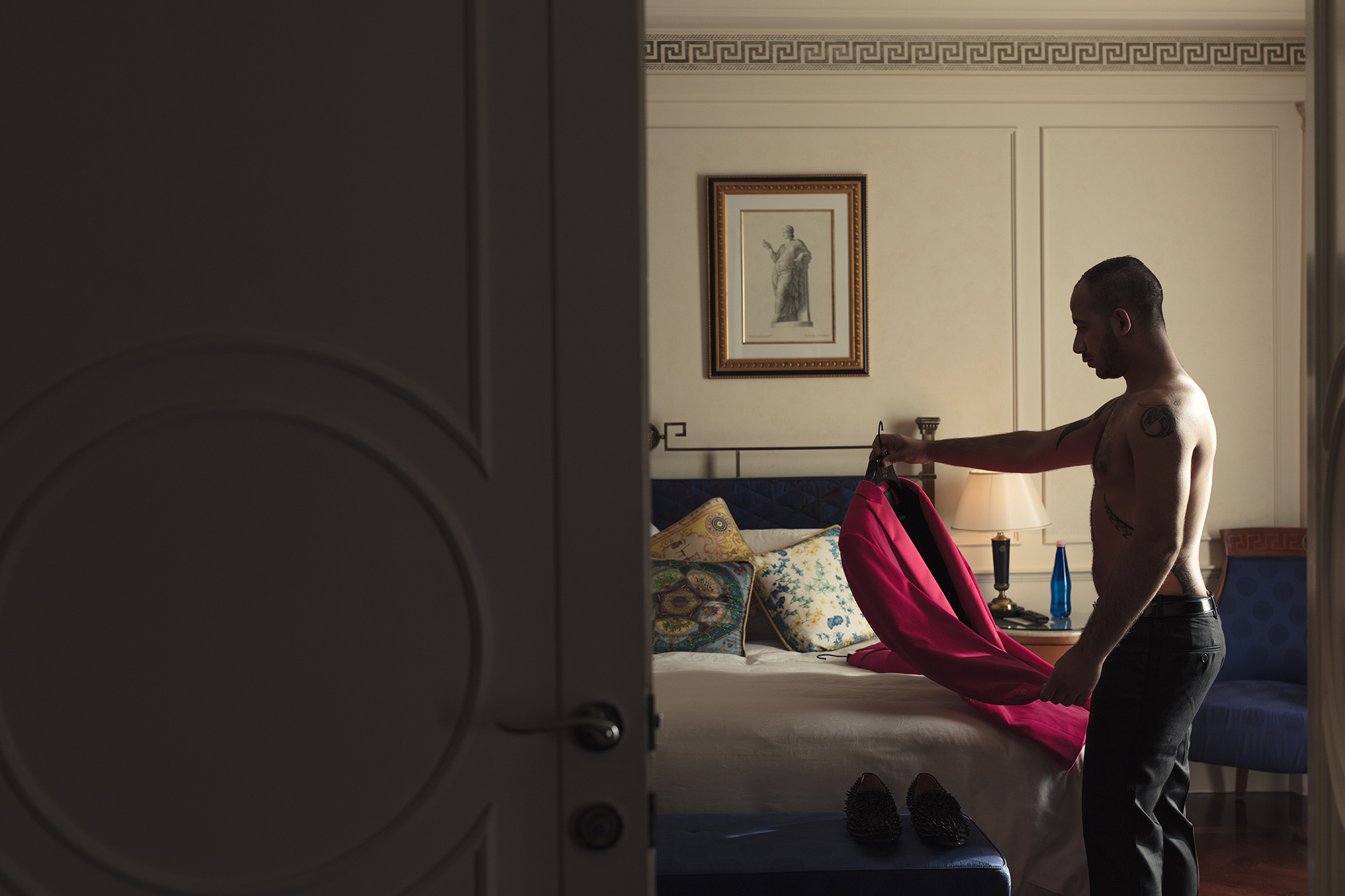 The upcoming marriage equality plebiscite in Australia wasn't a reality when Wade and Mohammad started planning their civil partnership. "Australia had just passed the vote to have a plebiscite and, to our horror, the activists blocked it from happening. Well for us, that was enough of our lives wasted to say 'I do', so we chose to have the civil partnership instead."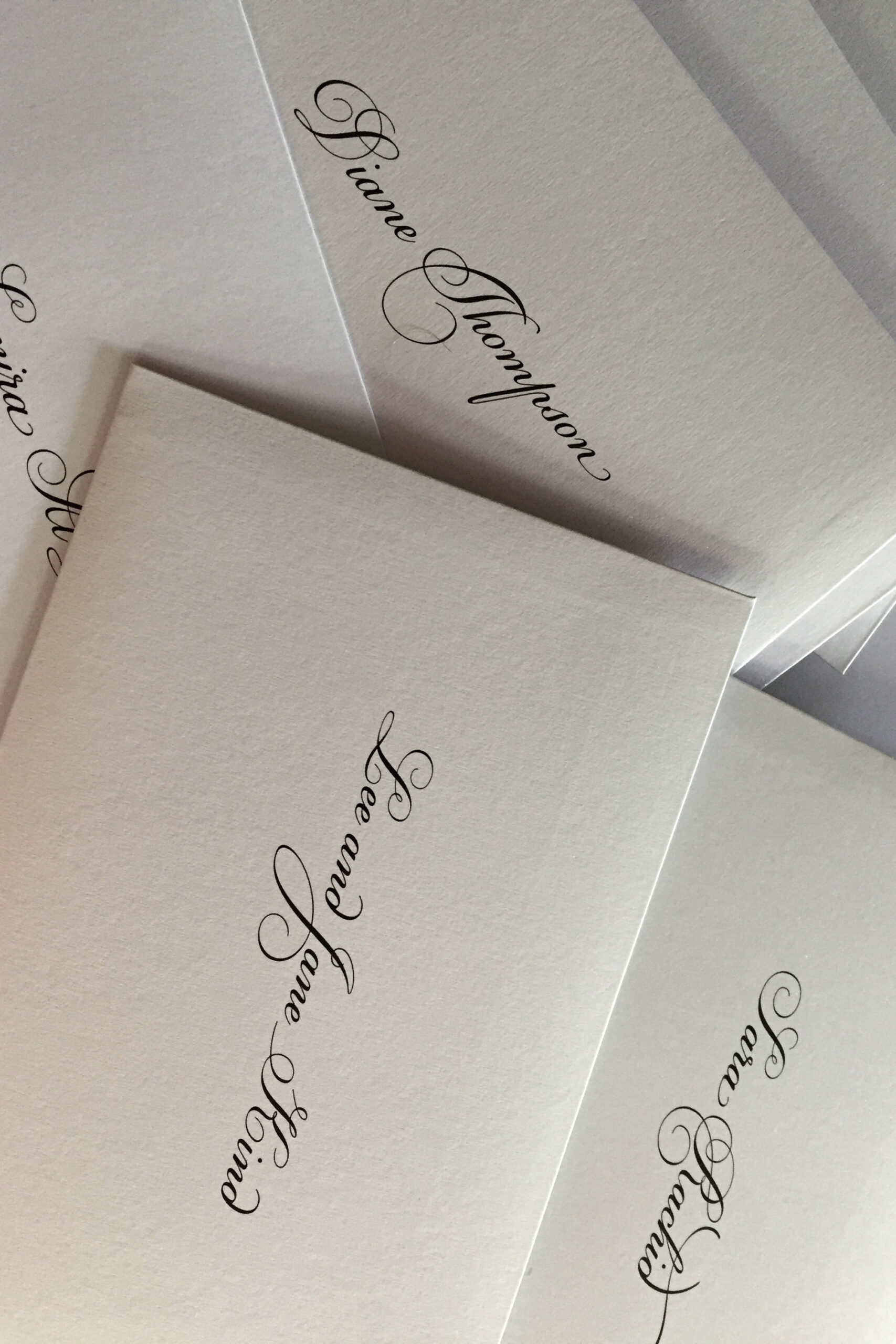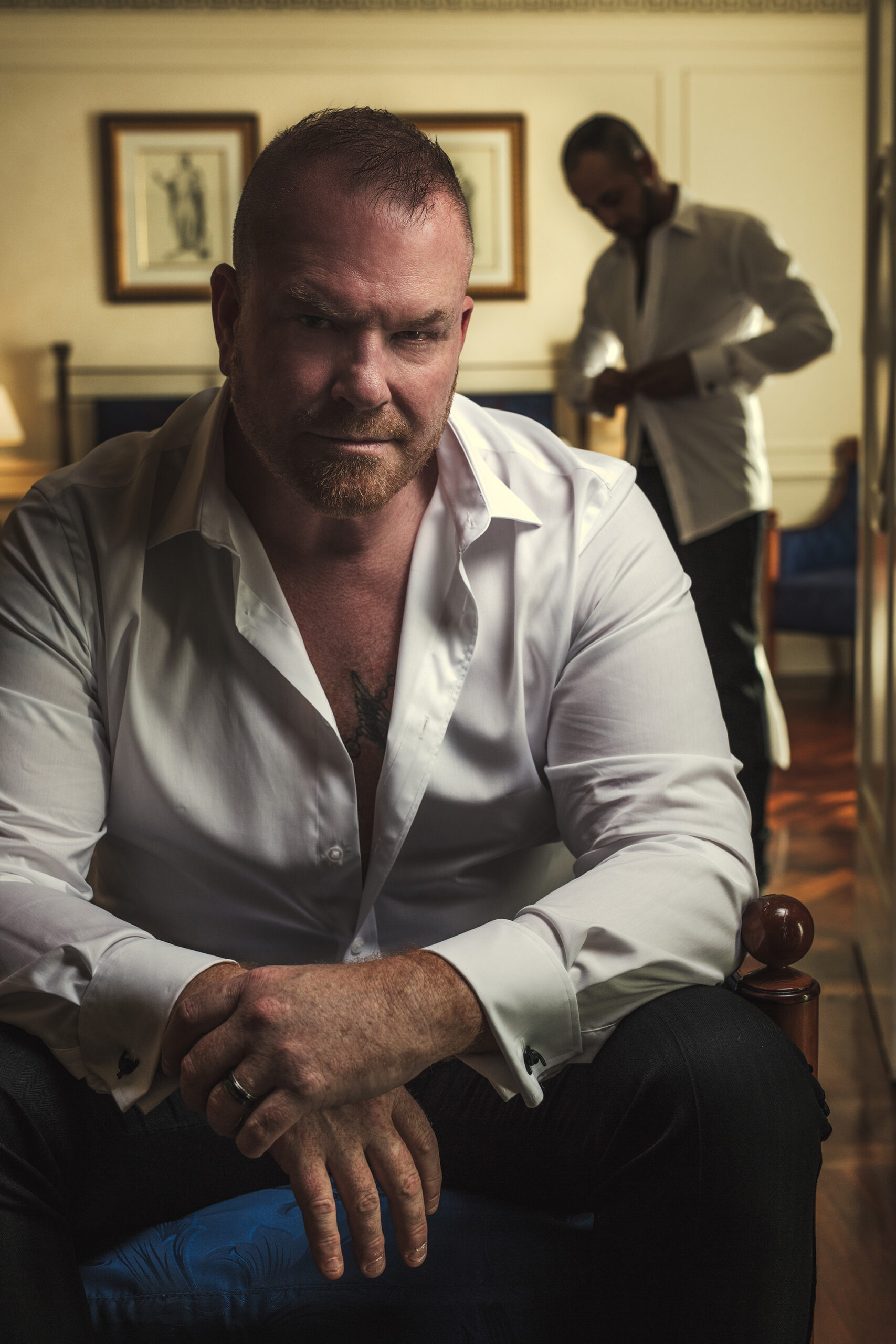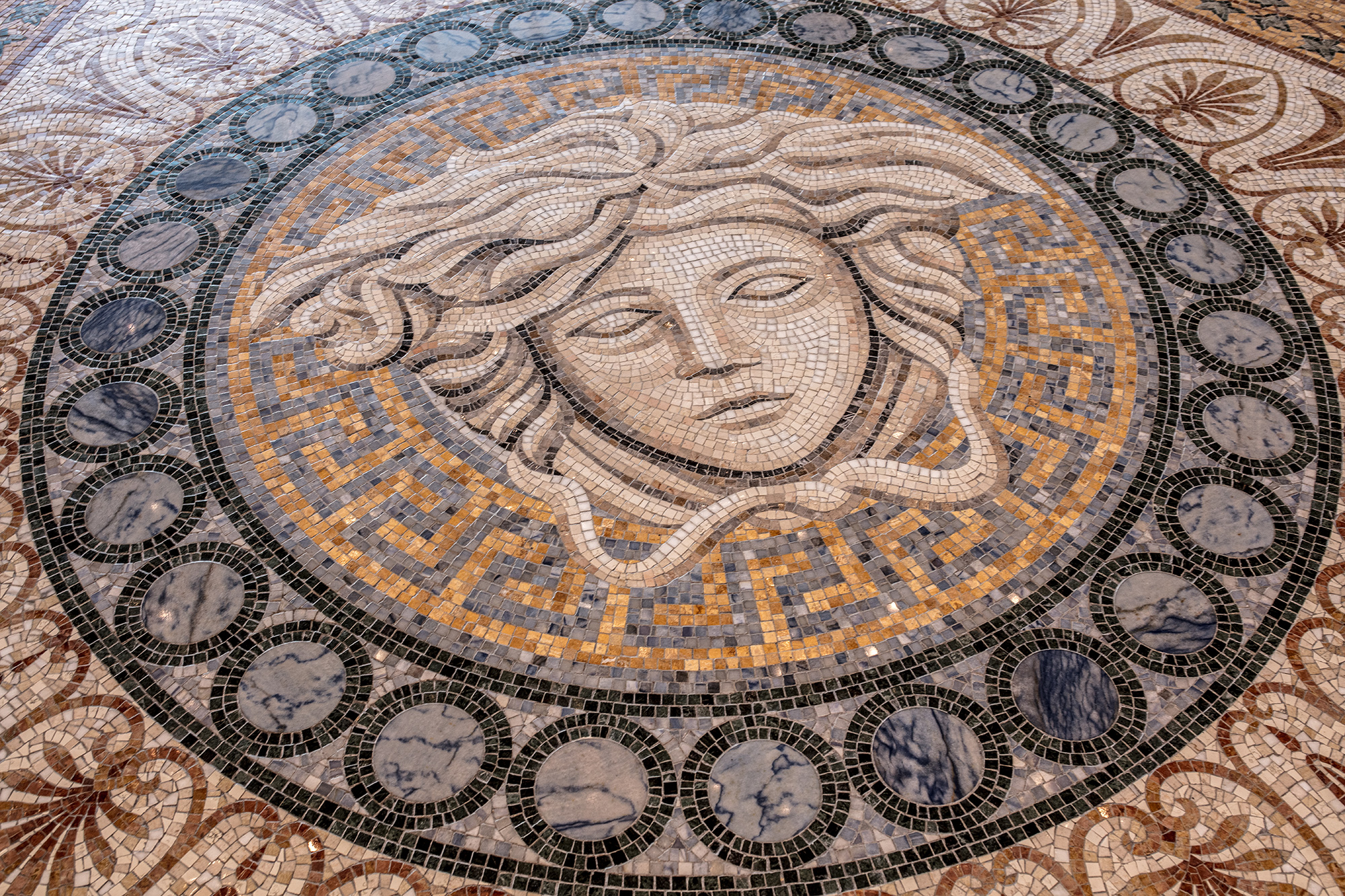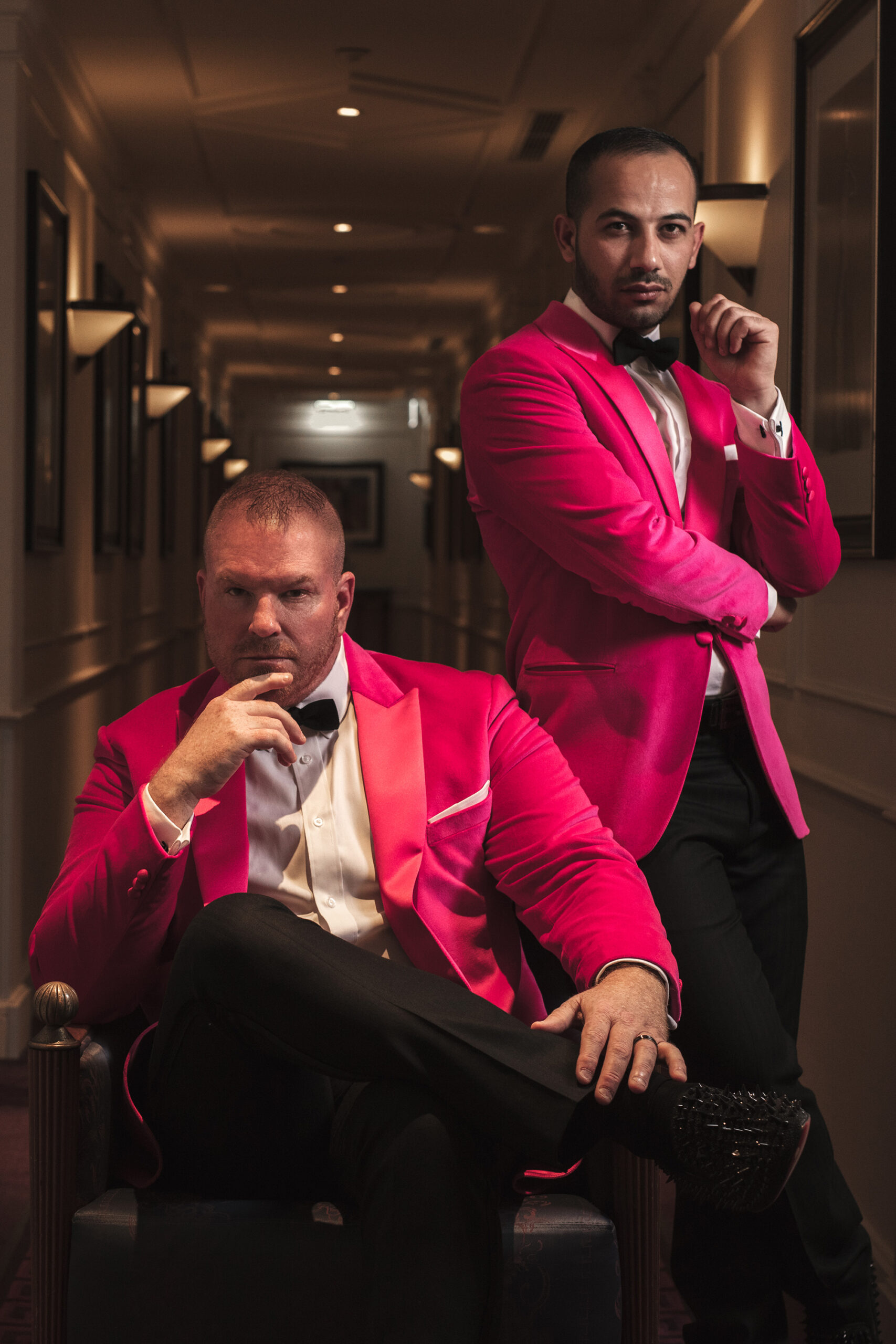 Wade and Mohammad met 10 years ago while Wade was working in the Middle East. Their shared love of fashion and travel saw them spending plenty of time together and eventually a romance developed. "From the pyramids of Egypt, to the jungles of Bali, it was not long before I knew he was the man for me," explains Wade. "We hold hands all the time at home, and our favourite pastime is curling up together at night and watching a movie as we drift off to sleep."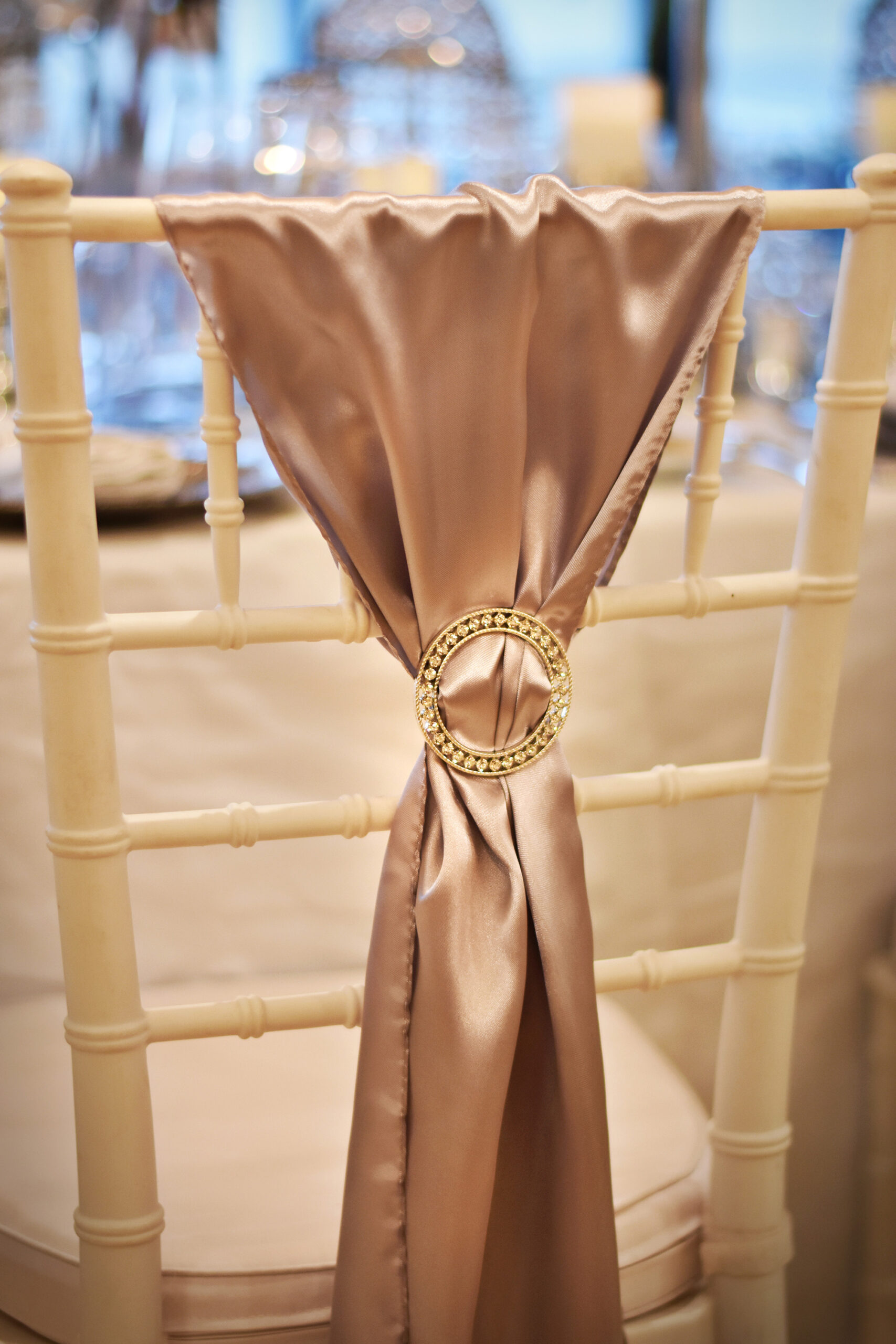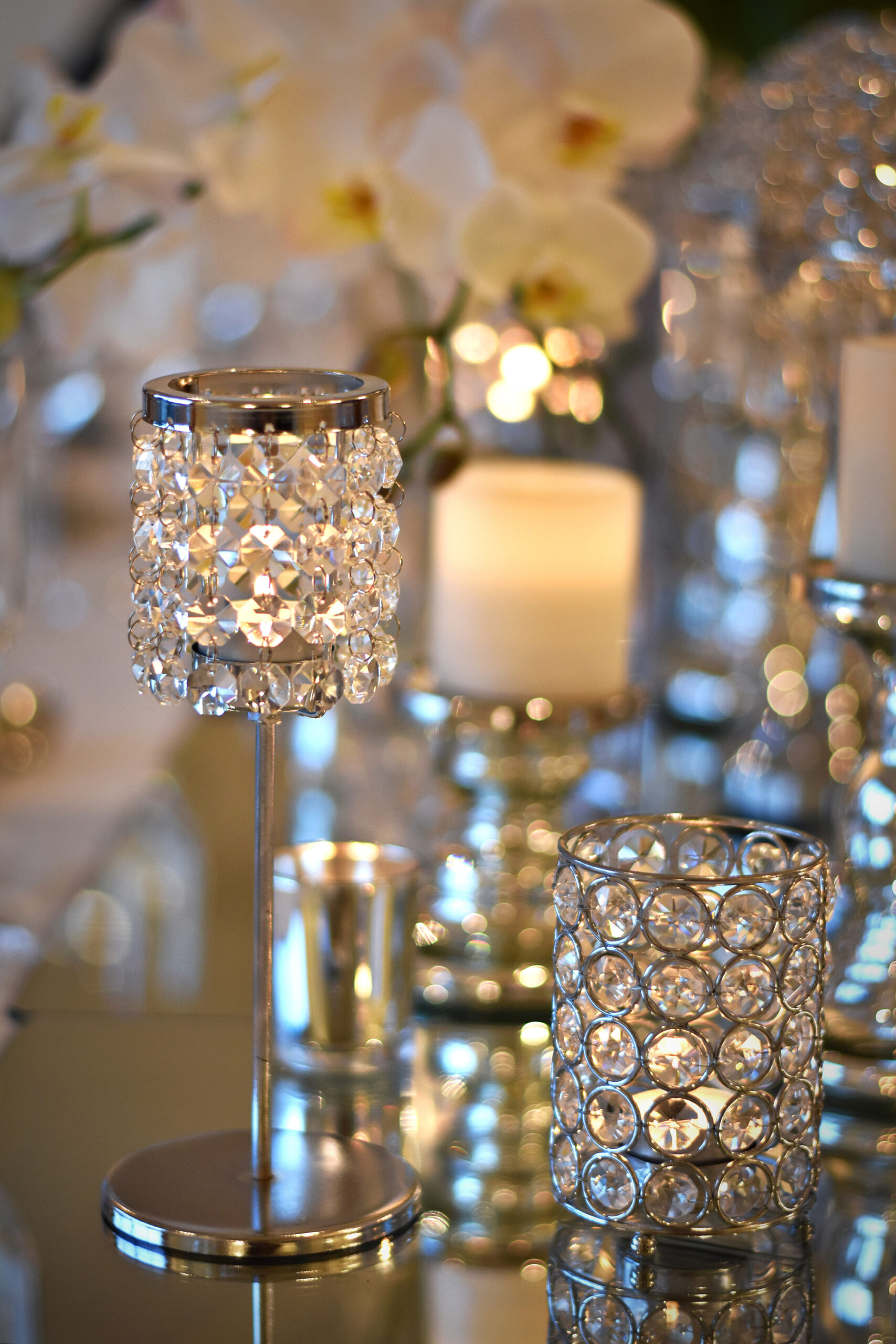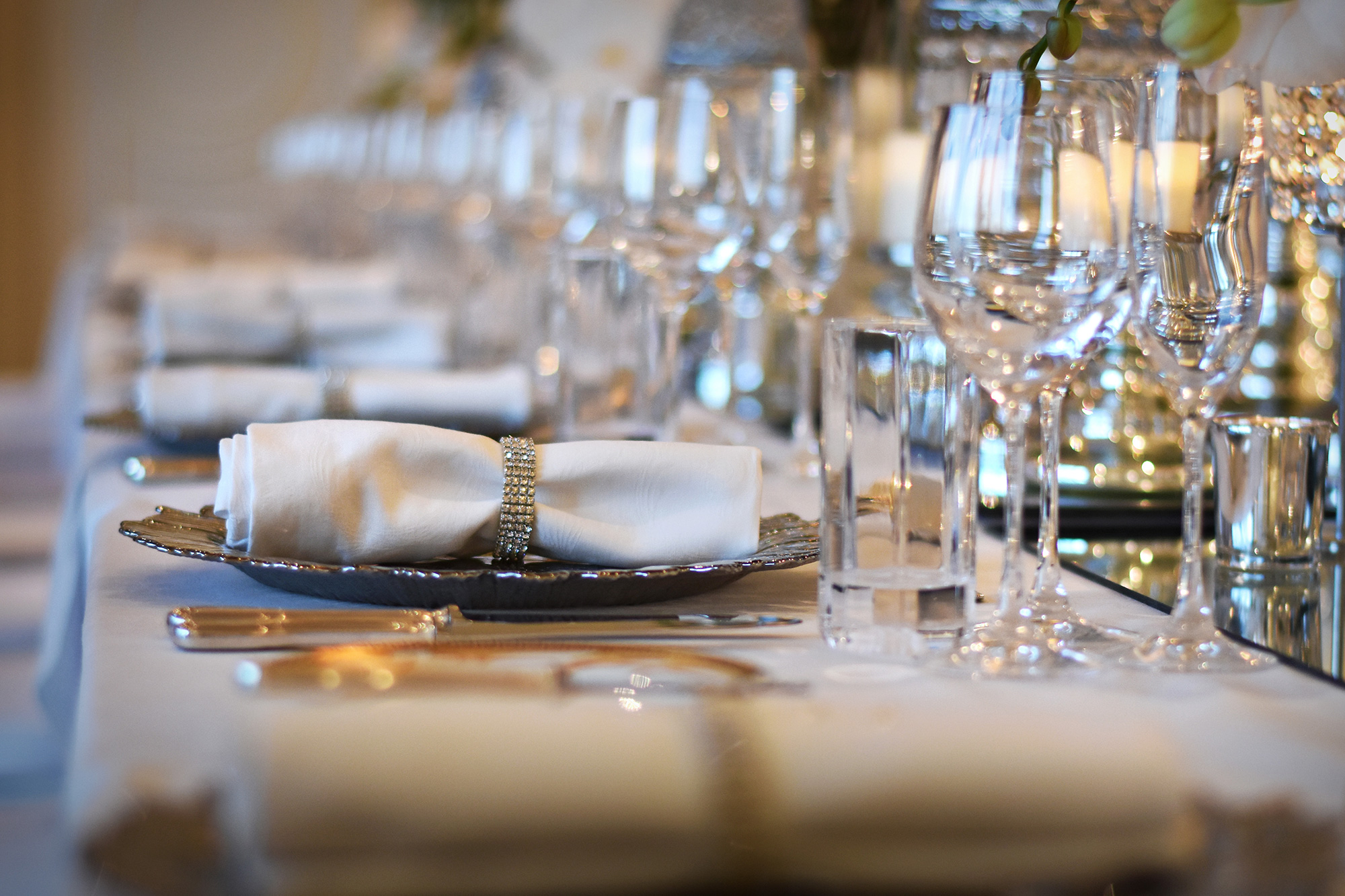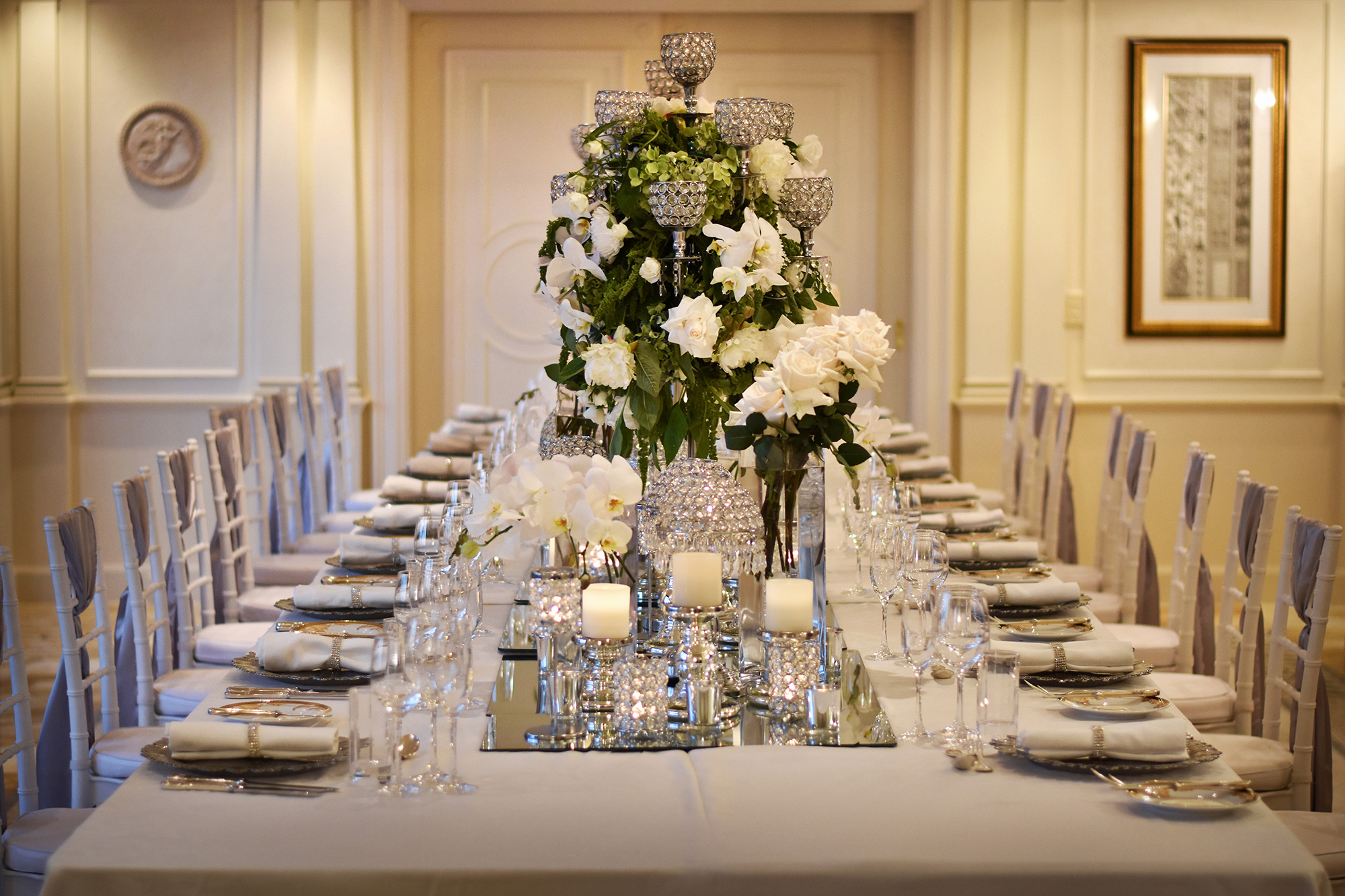 Of the catering at Versace, Wade comments, "We told the hotel that we were men, and men like to eat. We did not want fancy and pretty, I wanted to eat, be full and stay full. So we worked with their chefs and upped the size of the meal portions to make sure everyone was as full as a bull."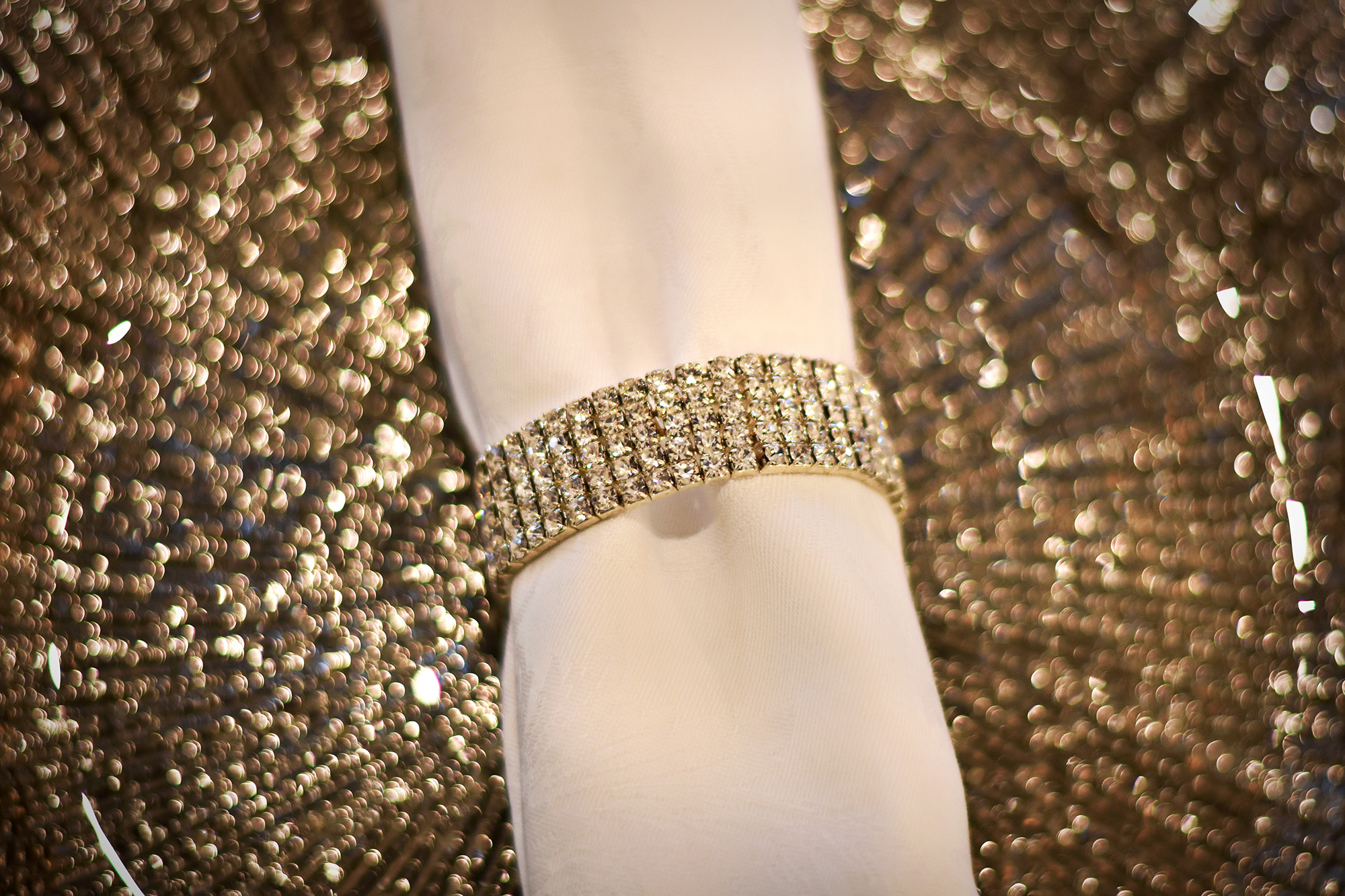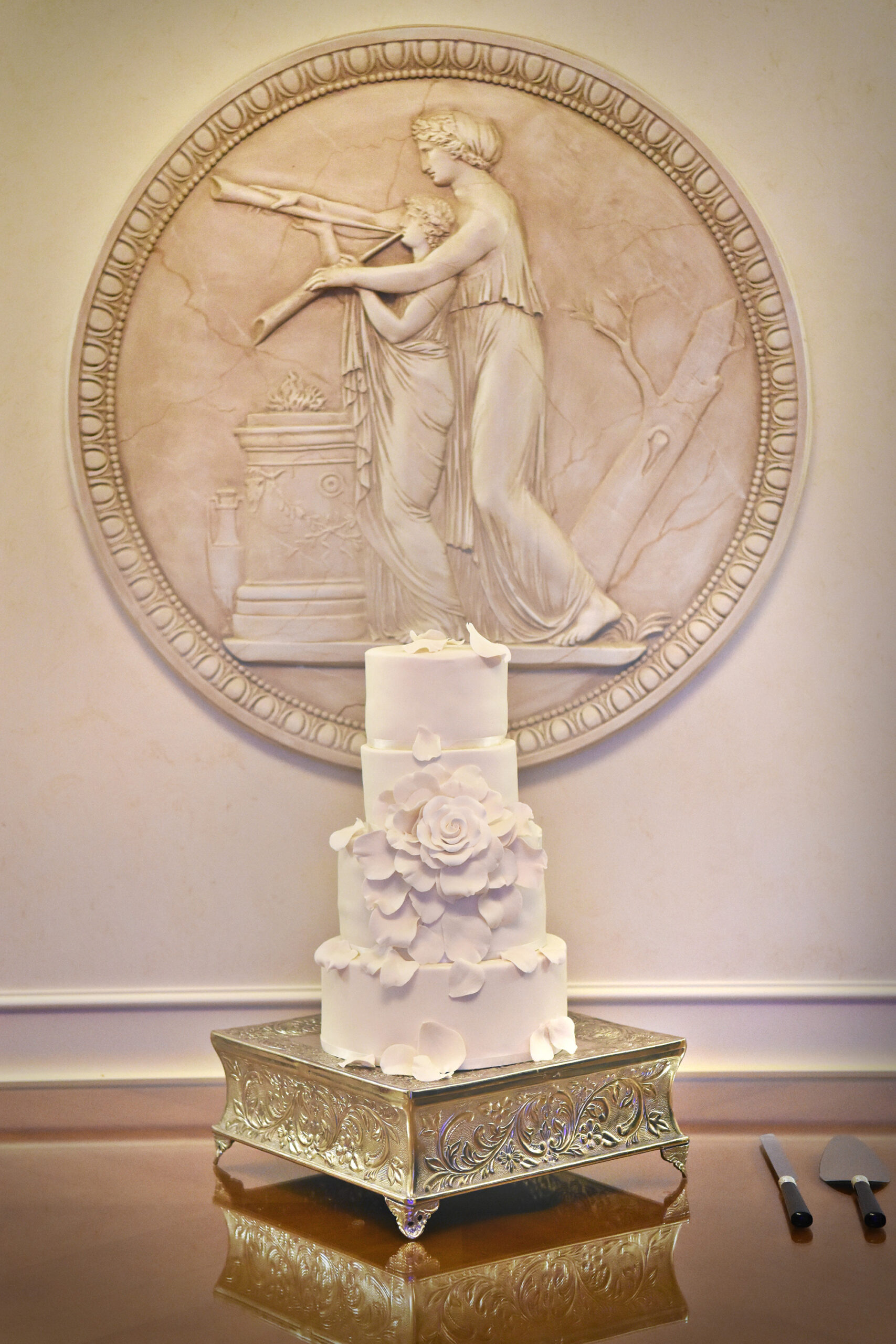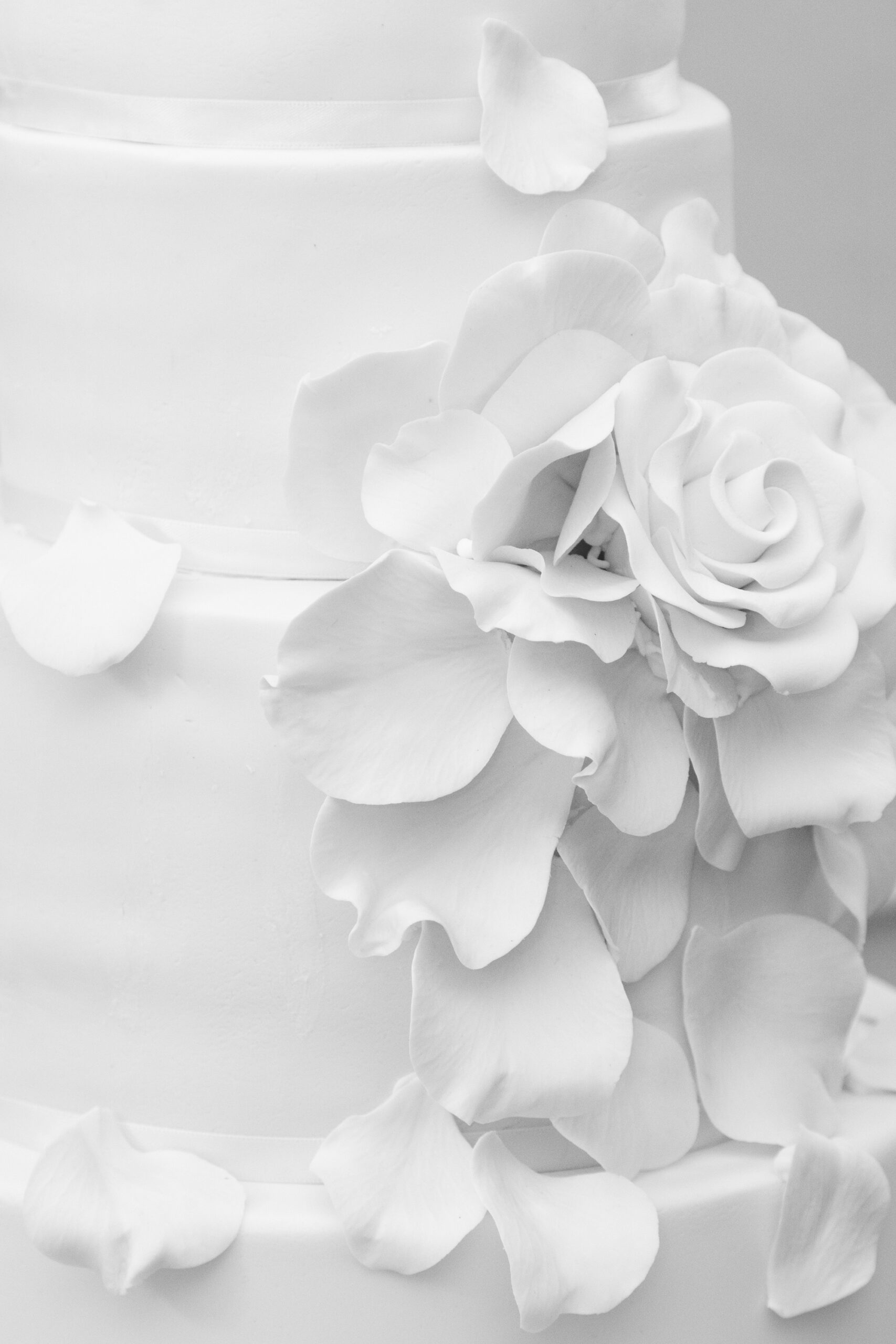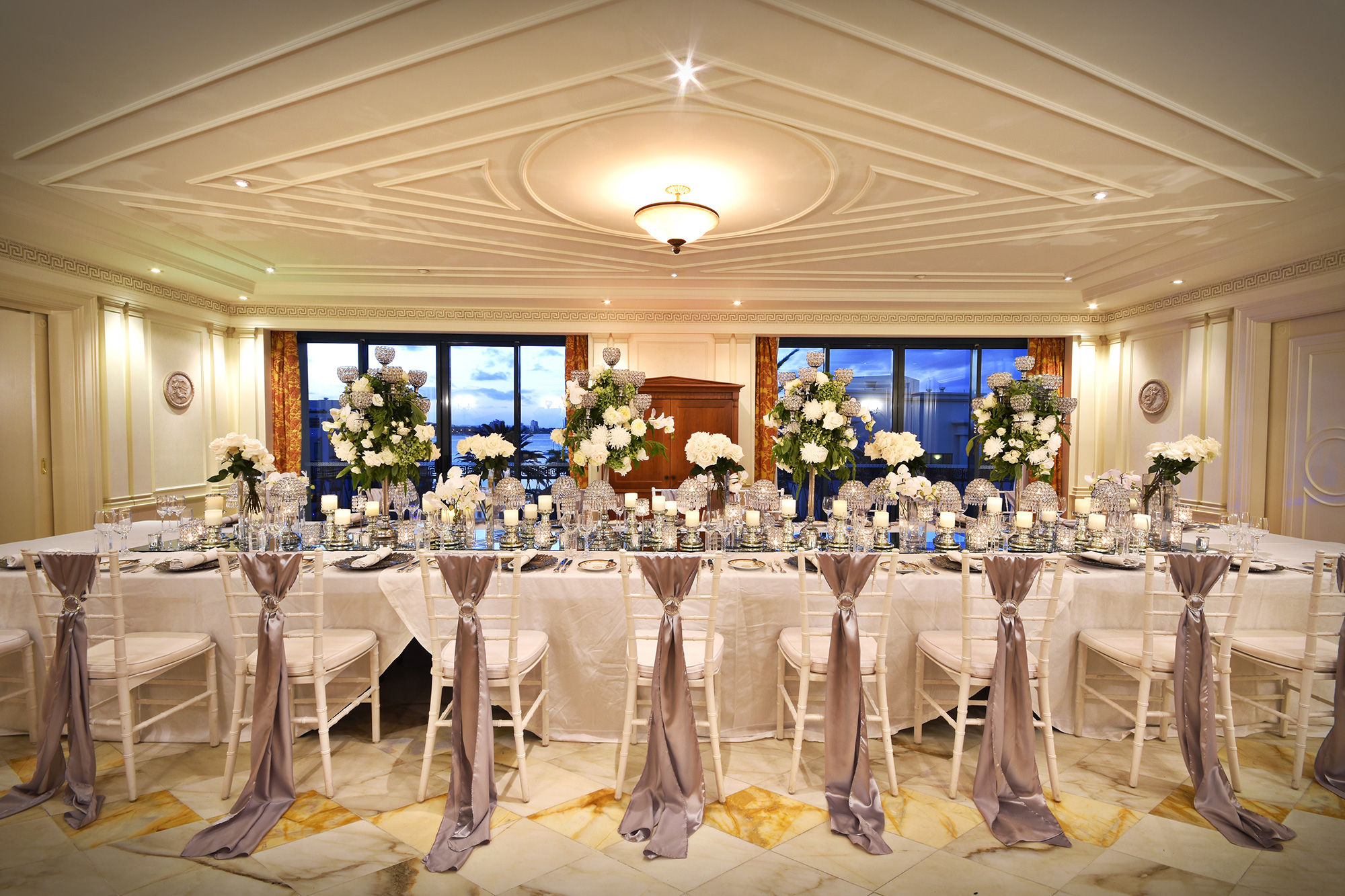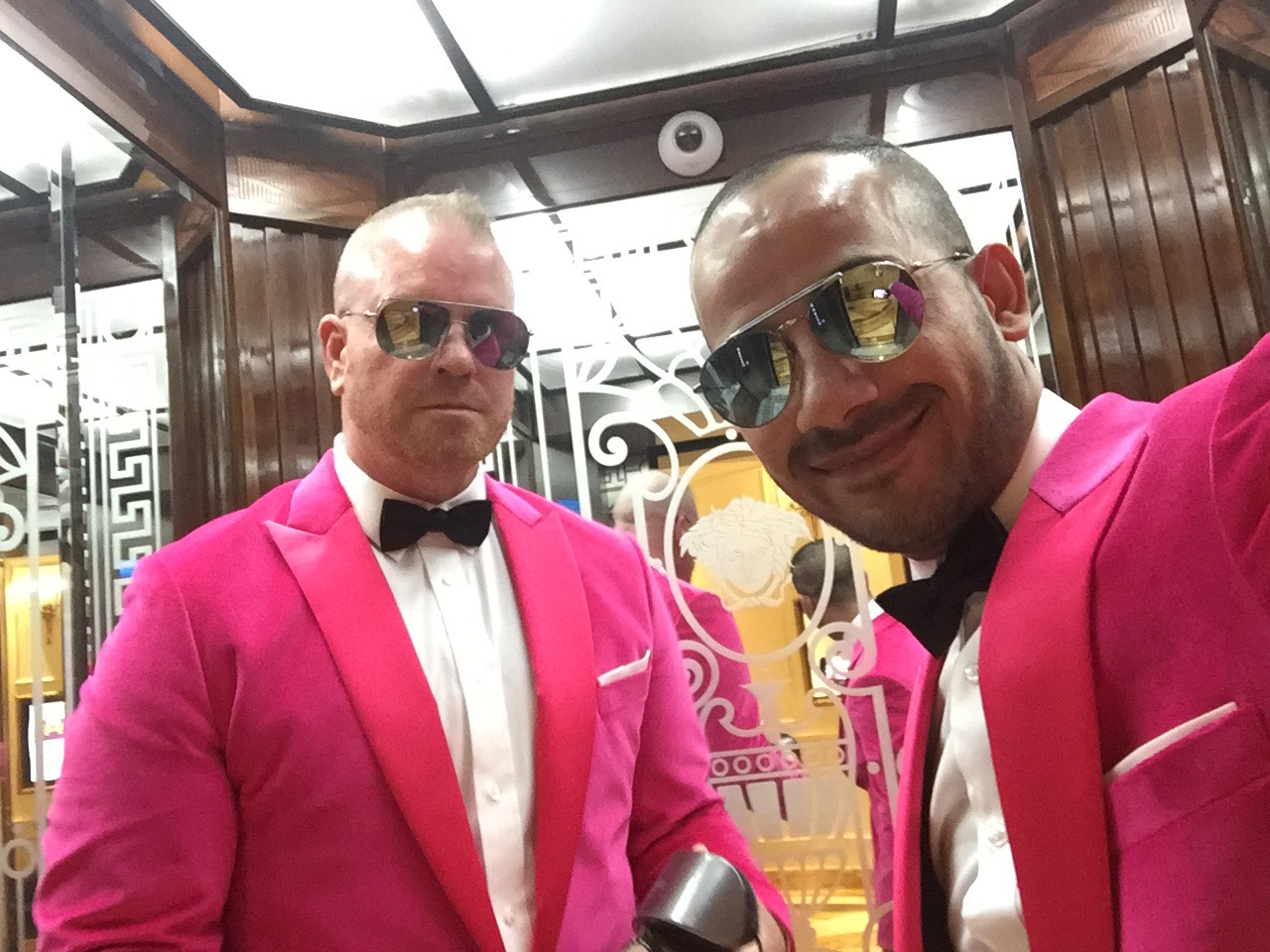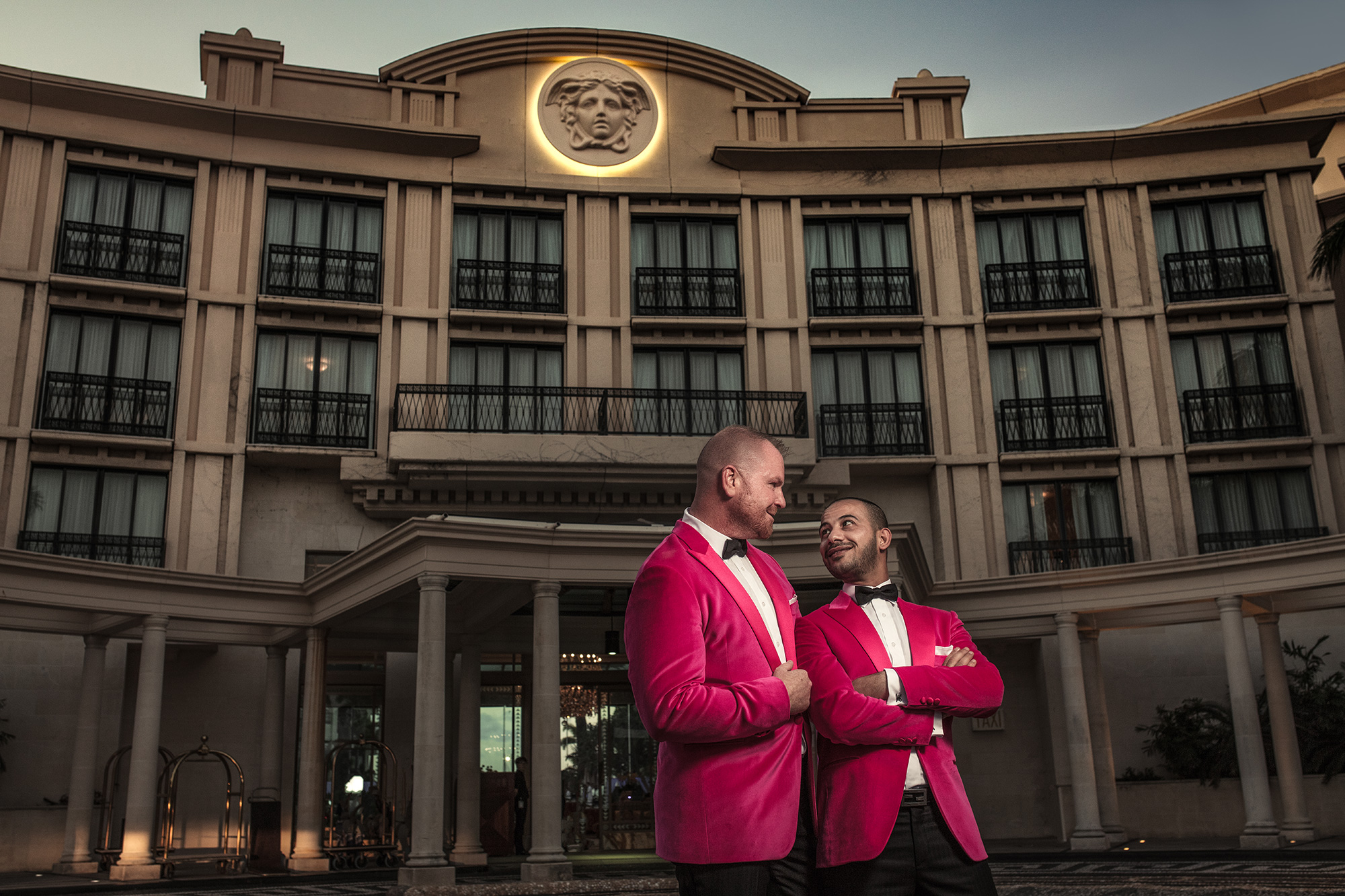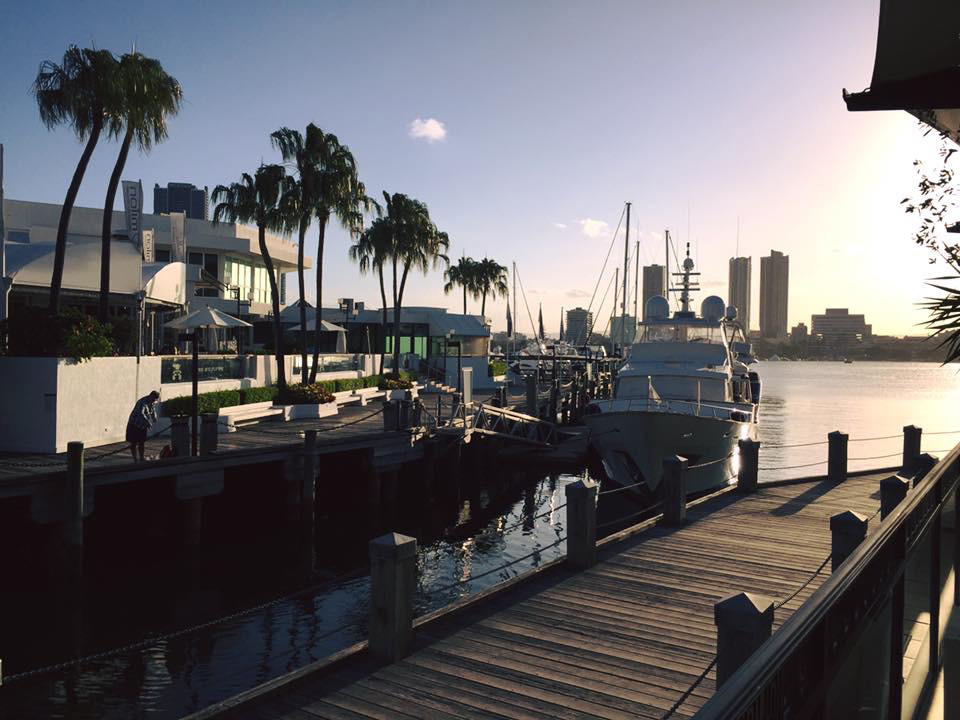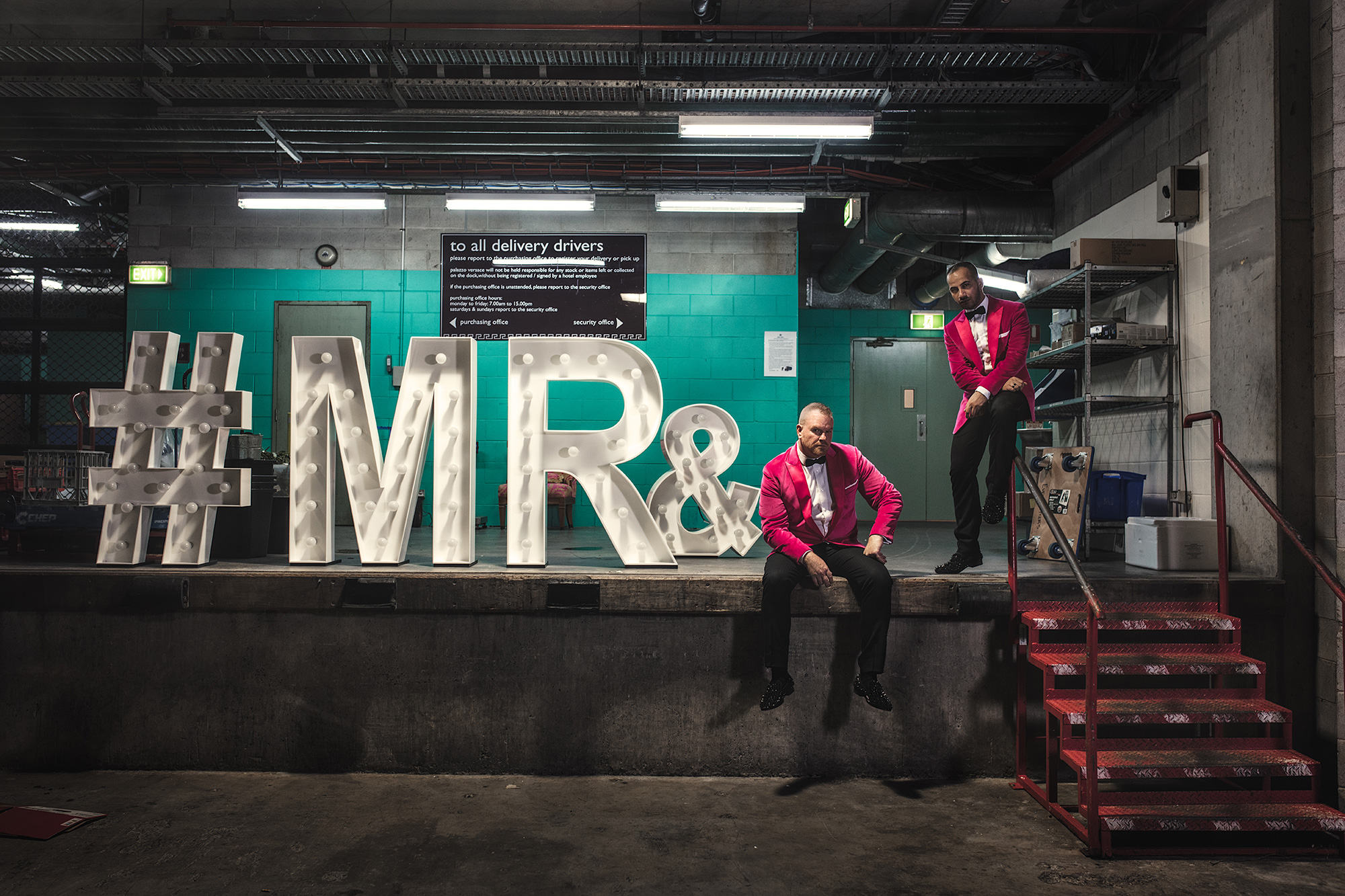 Working in the fashion industry, the couple sought a fashion photographer over a wedding photographer to capture those "now" photos. They found him in Mikey Andersson. "We're not the sort of people who will sit and look back on a wedding album over coffee in 20 years," explains Wade. "Mikey is a specialist in fashion photography with his works published in many of Australia's biggest fashion magazines."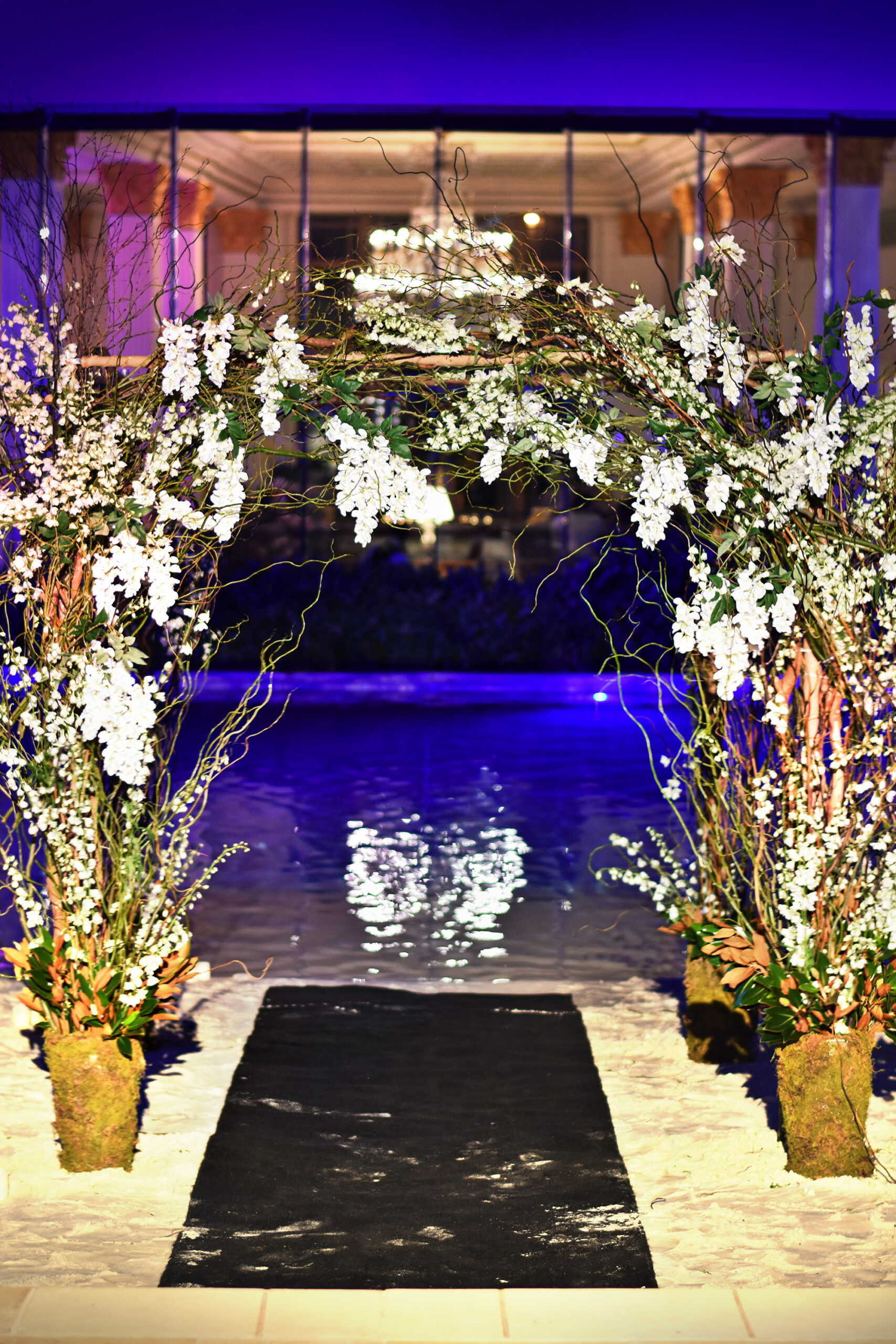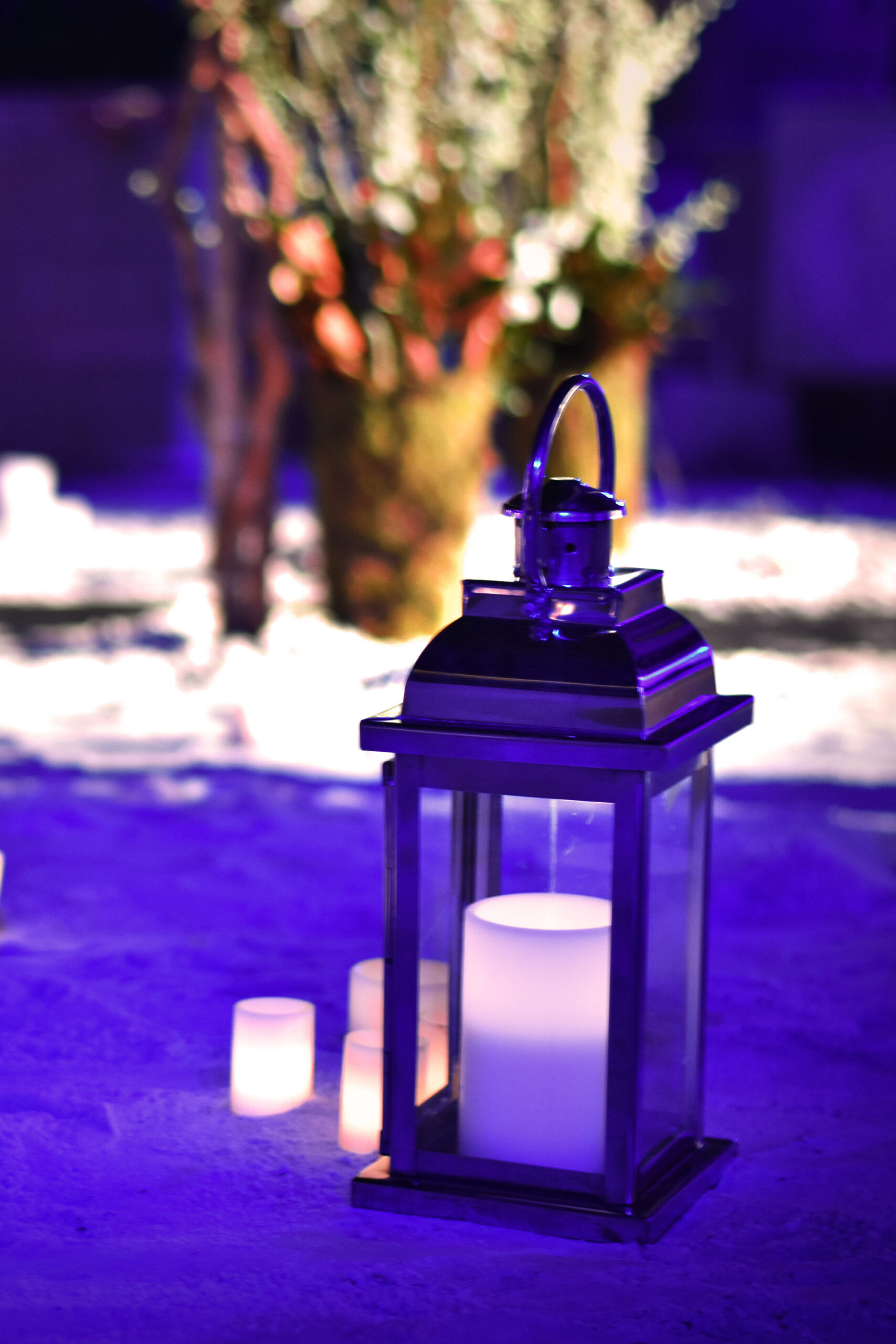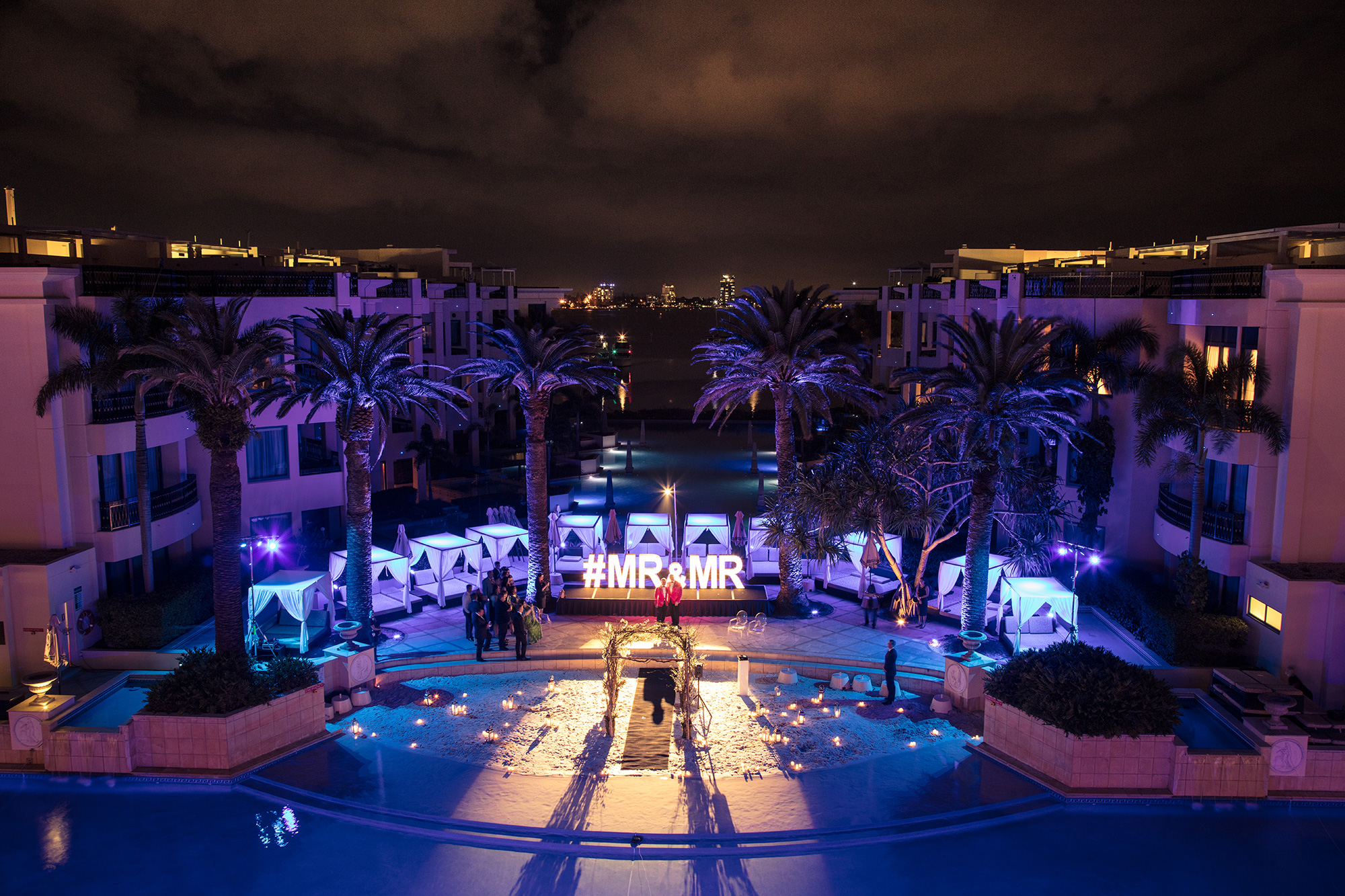 Sugar and Spice Events worked closely with the Sydney couple to make their dream a reality. "The evening was planned at dusk, Versace beach covered in dim-lit lanterns and candles by the hundreds; a huge white orchid-and-wisteria archway, our hashtag framed, while our 25 guests where all tucked out of view drinking Cosmopolitans in a VIP area," smiles Wade.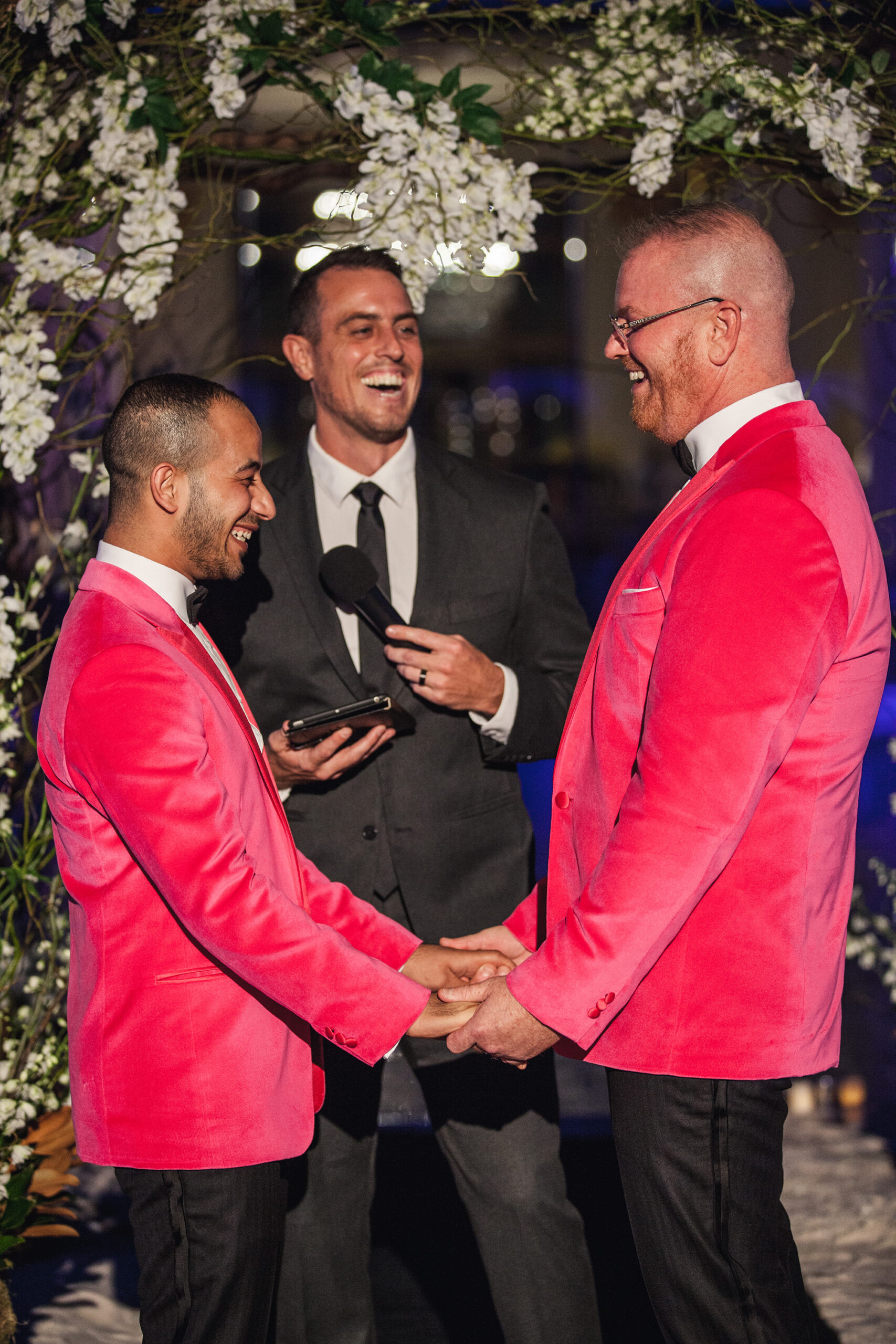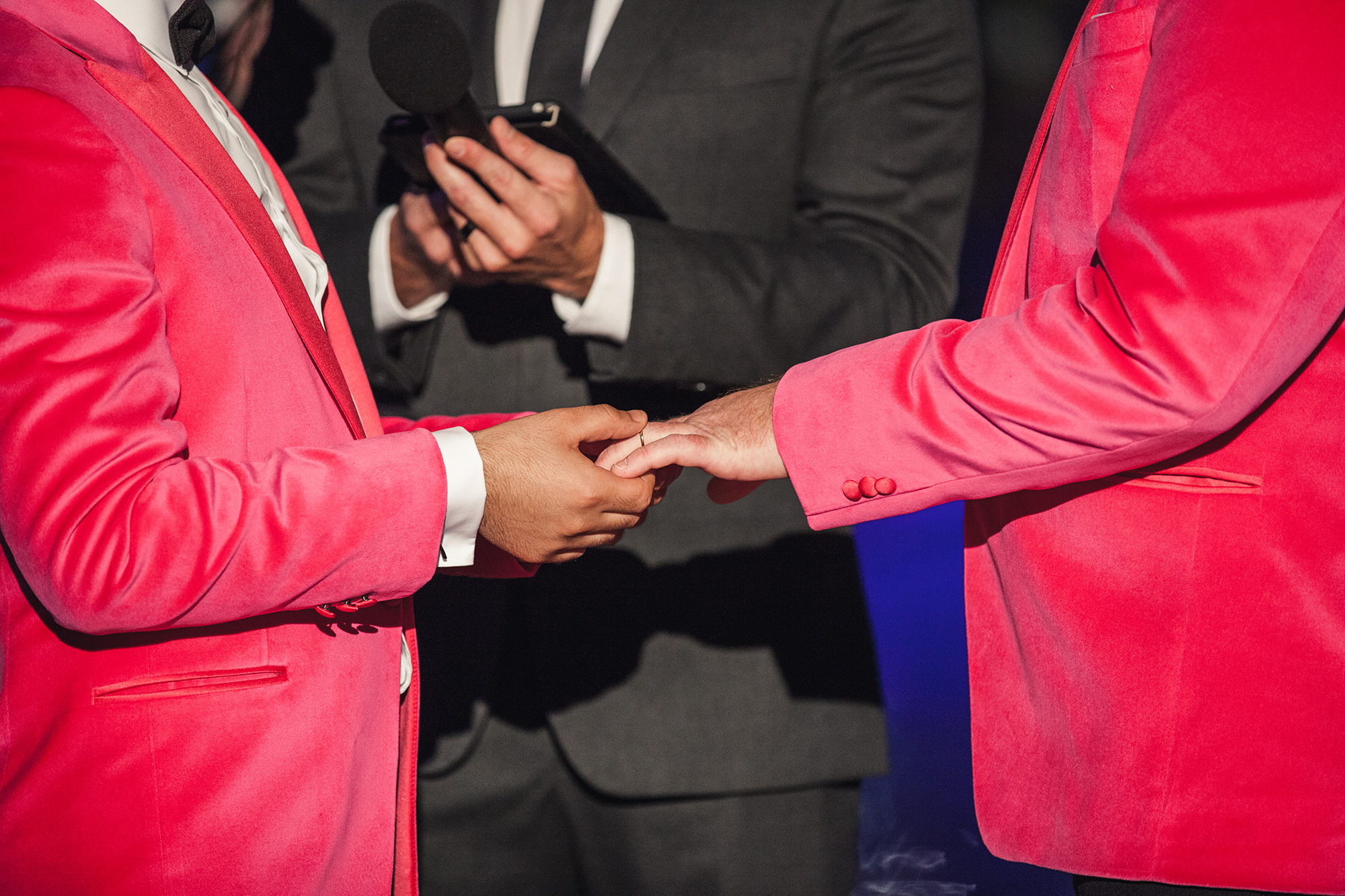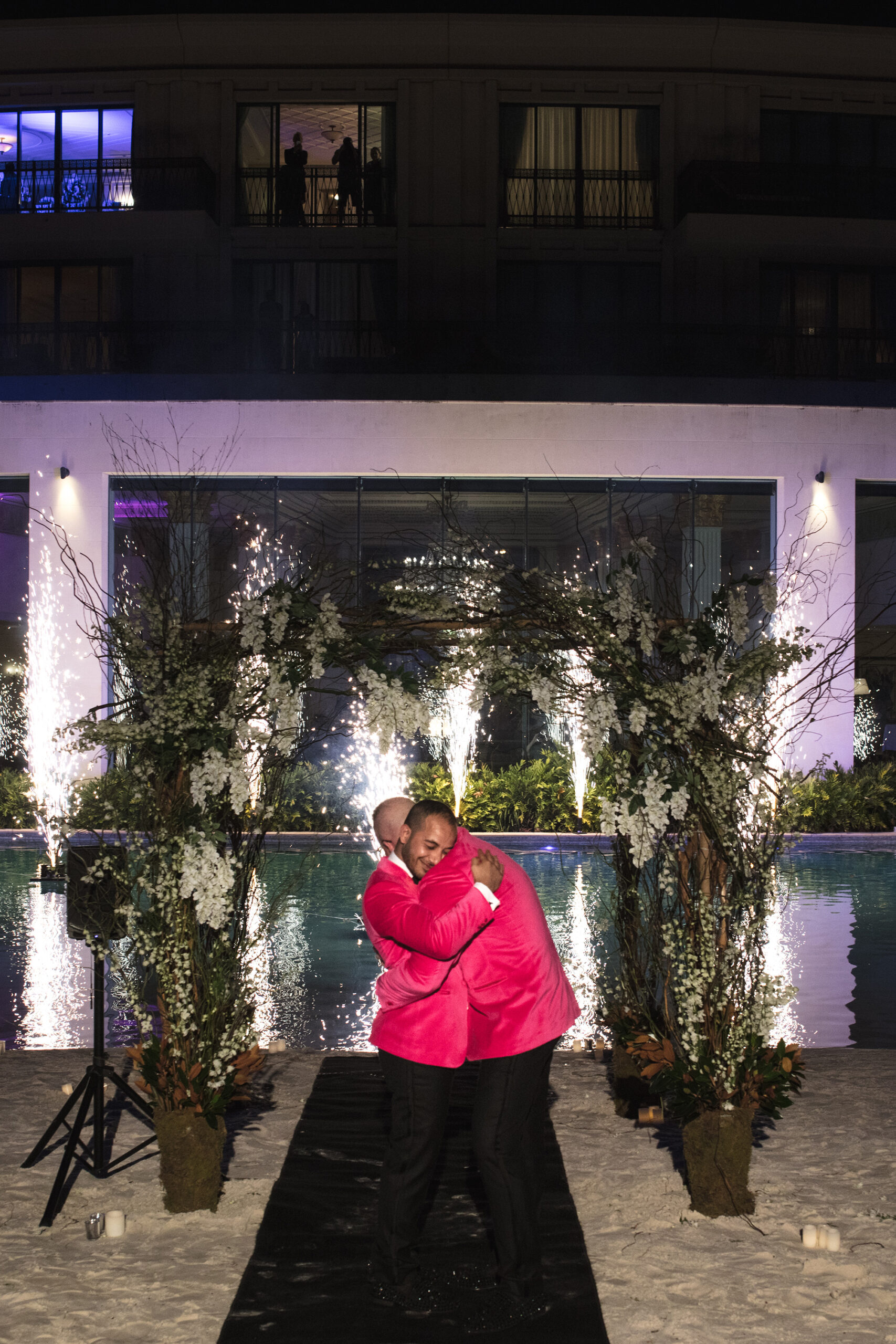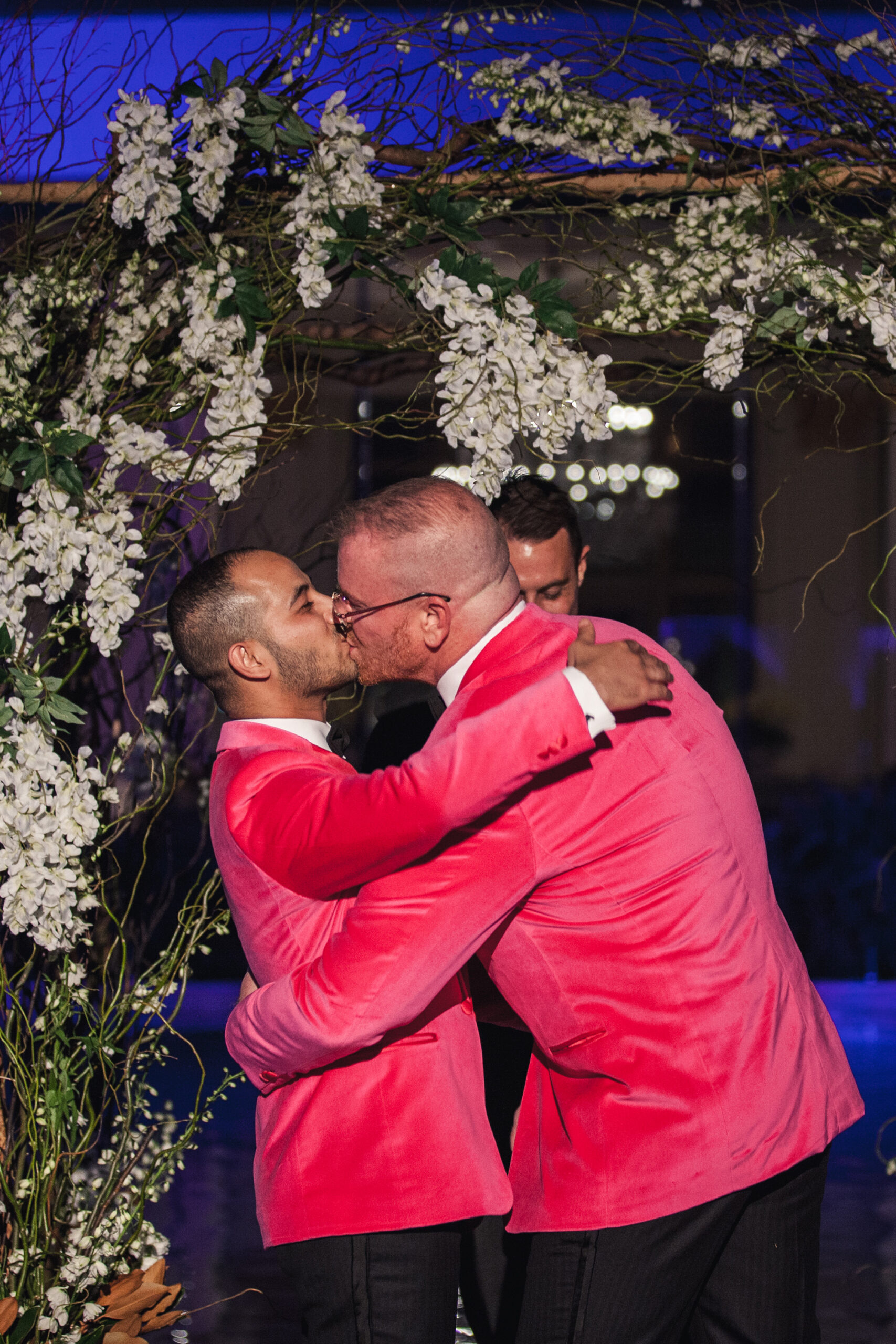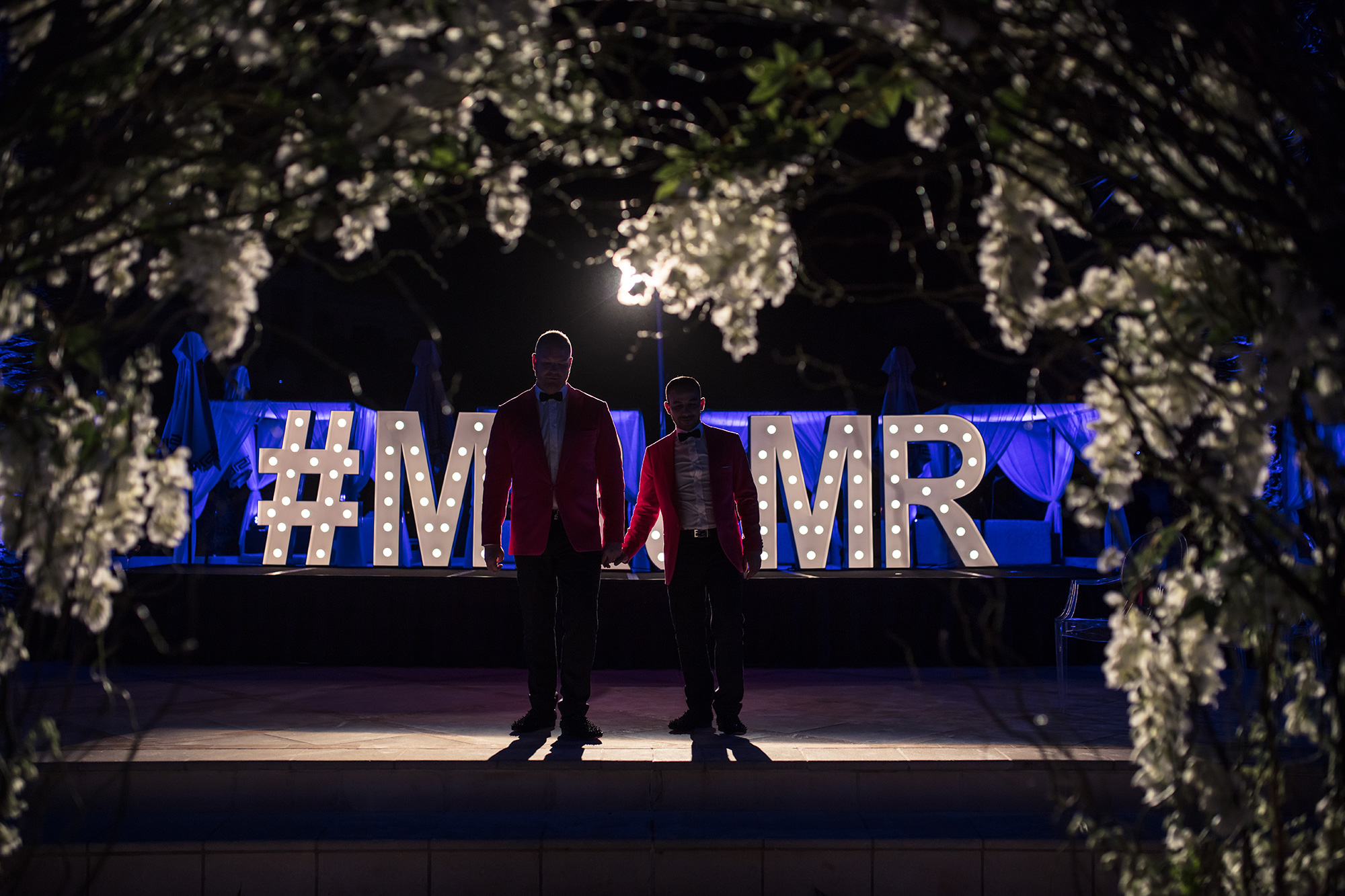 After the wow-factor ceremony followed a reception like no other for their 25 guests. "We booked out the penthouse and Decinda again spared no effort to strip it and fill it, ready for a banquet fit for us and our guests, while all along having a direct view of the #MR&MR sign, Versace beach and the purple glow of the hotel," praises Wade.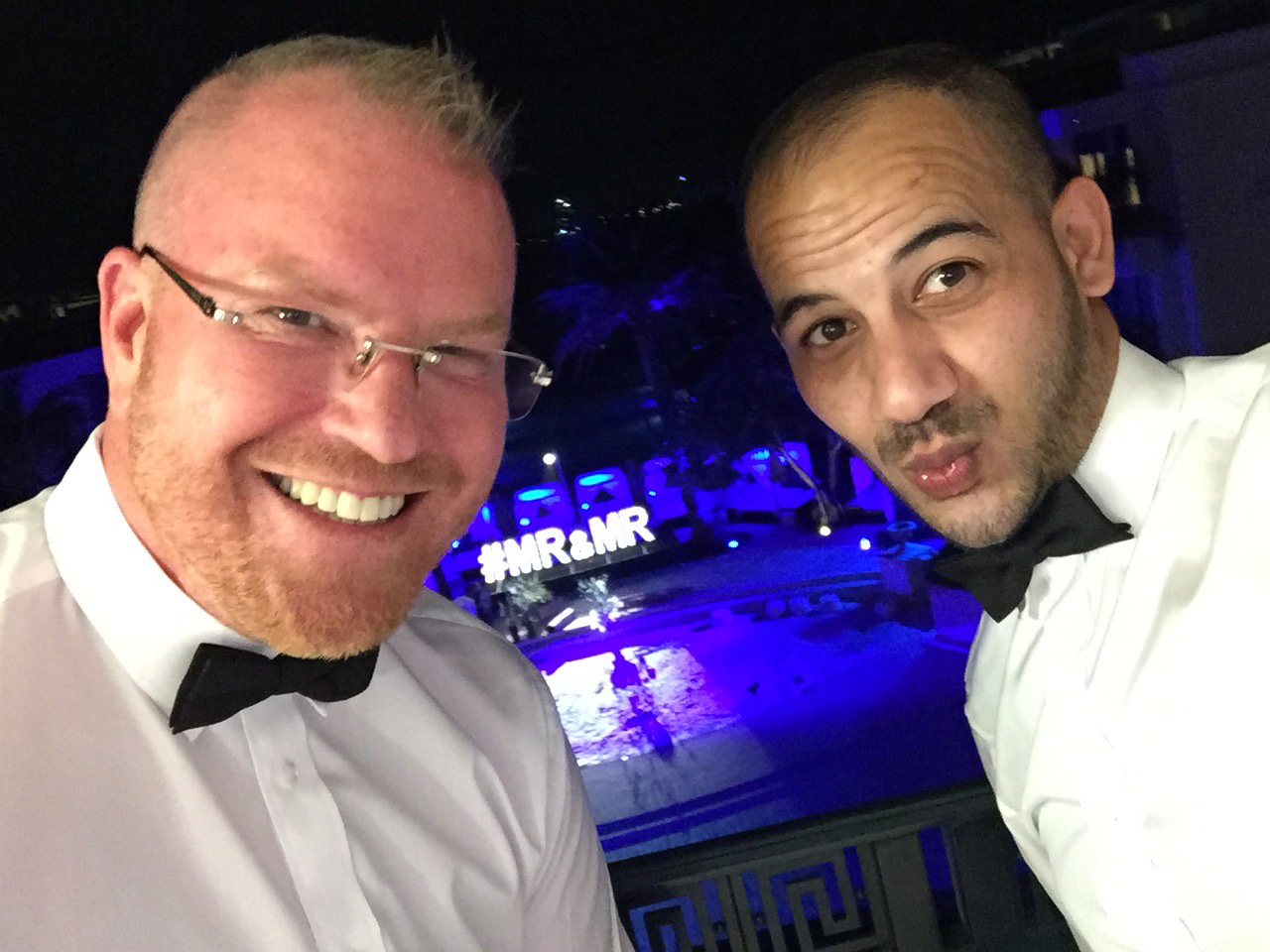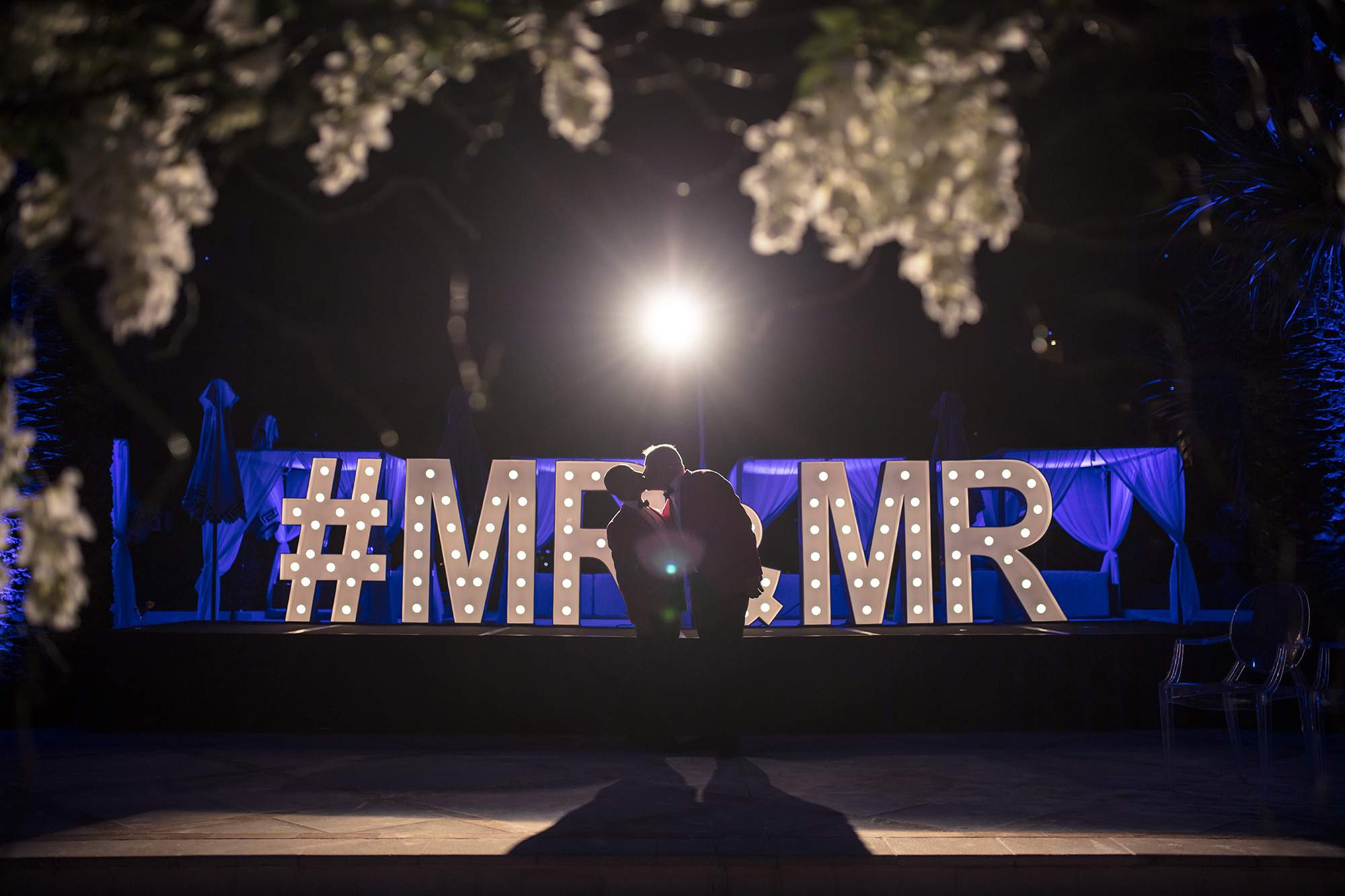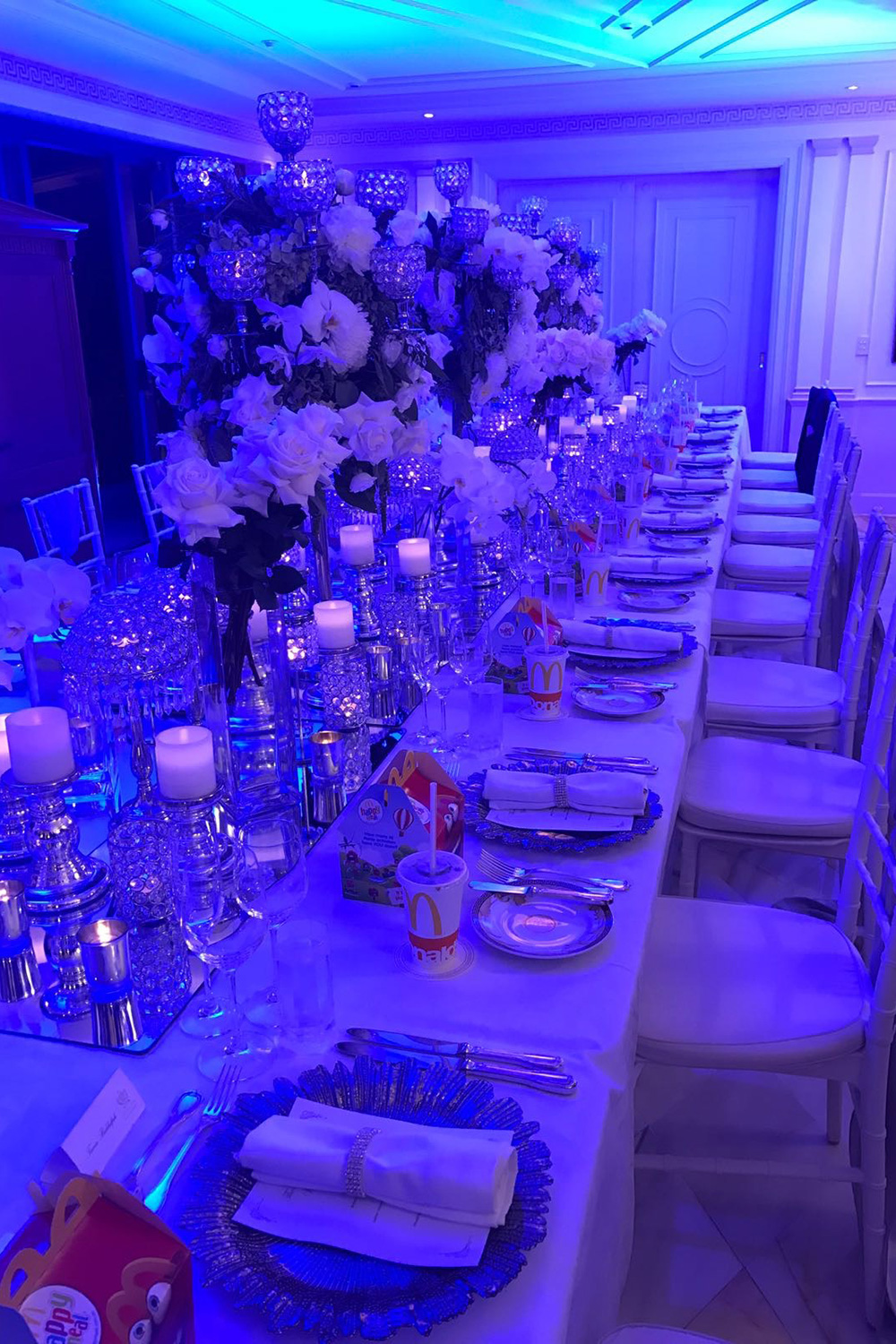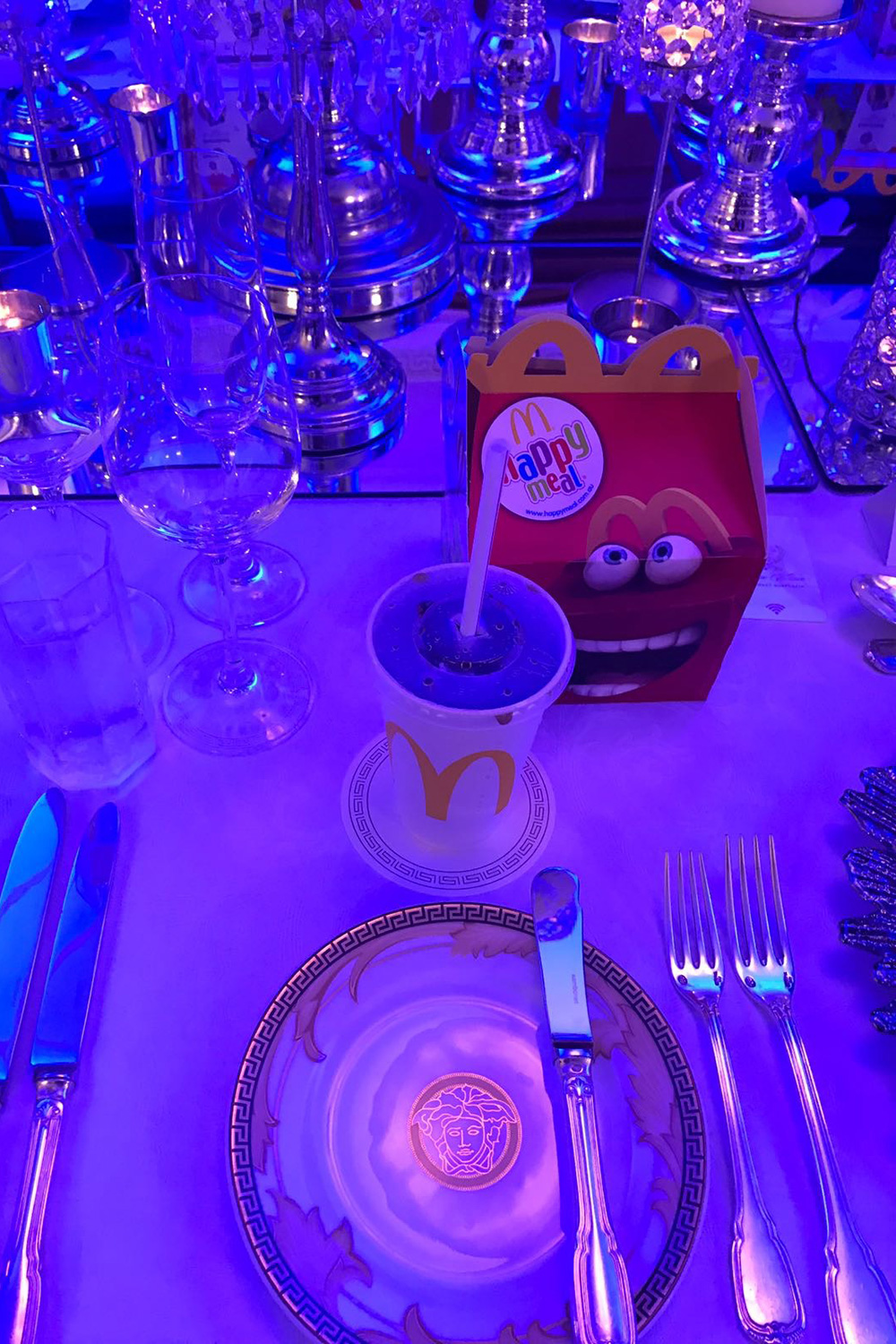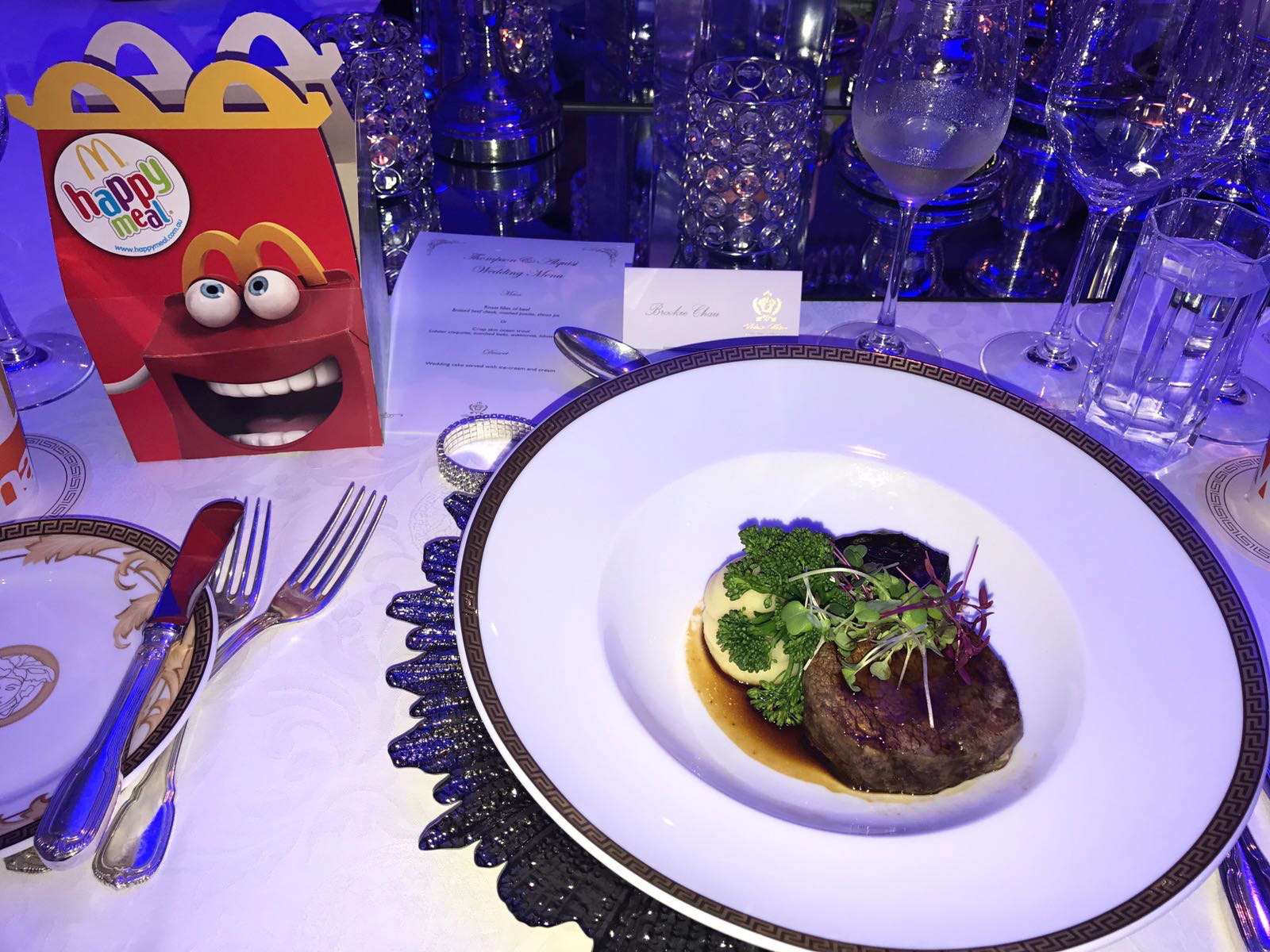 https://www.youtube.com/watch?v=4UXl4y8xLAk
Amongst all the glam, was something a little more cheap and easy. "We are famed for fancy hotels and designer shopping, but when it comes to food, we are cheap-eat fans," laughs Wade. "As a joke, we did McDonald's Happy Meals as the party favours!"