Too many caught glances to be coincidence, John Tzifrakos decided to introduce himself to Daniella Inquanti.
"I saw her in the corner of my eye, she caught me looking at her, then I caught her looking at me. I knew then I had to go over and finally introduce myself," recalls John.
That moment was the beginning of five years packed with fine dining, weekend trips, laughs, gifts, and getting to know each other – which would eventually pave the way to their elegant wedding.
John, 29, and Dani, 28, from Melbourne, married on February 25, 2017 among 210 guests. The grand soiree took place at the Regent Theatre Plaza Ballroom in Melbourne's CBD, and embodied pure elegance through and through.
"What we love about our wedding is also the reflection of what we love of each other," says bride Dani. "Commitment, understanding, and making no compromises on what is important to us both as a couple. We make the most of our time together."
Dani's advice to other couples on the same journey is "be extremely organised and give yourself at least 12 months of continuous commitment. Allow plenty of time between the ceremony and the reception, and put a strong emphasis on the venue and entertainment."
Photos courtesy of Studio 477 Photographic Art.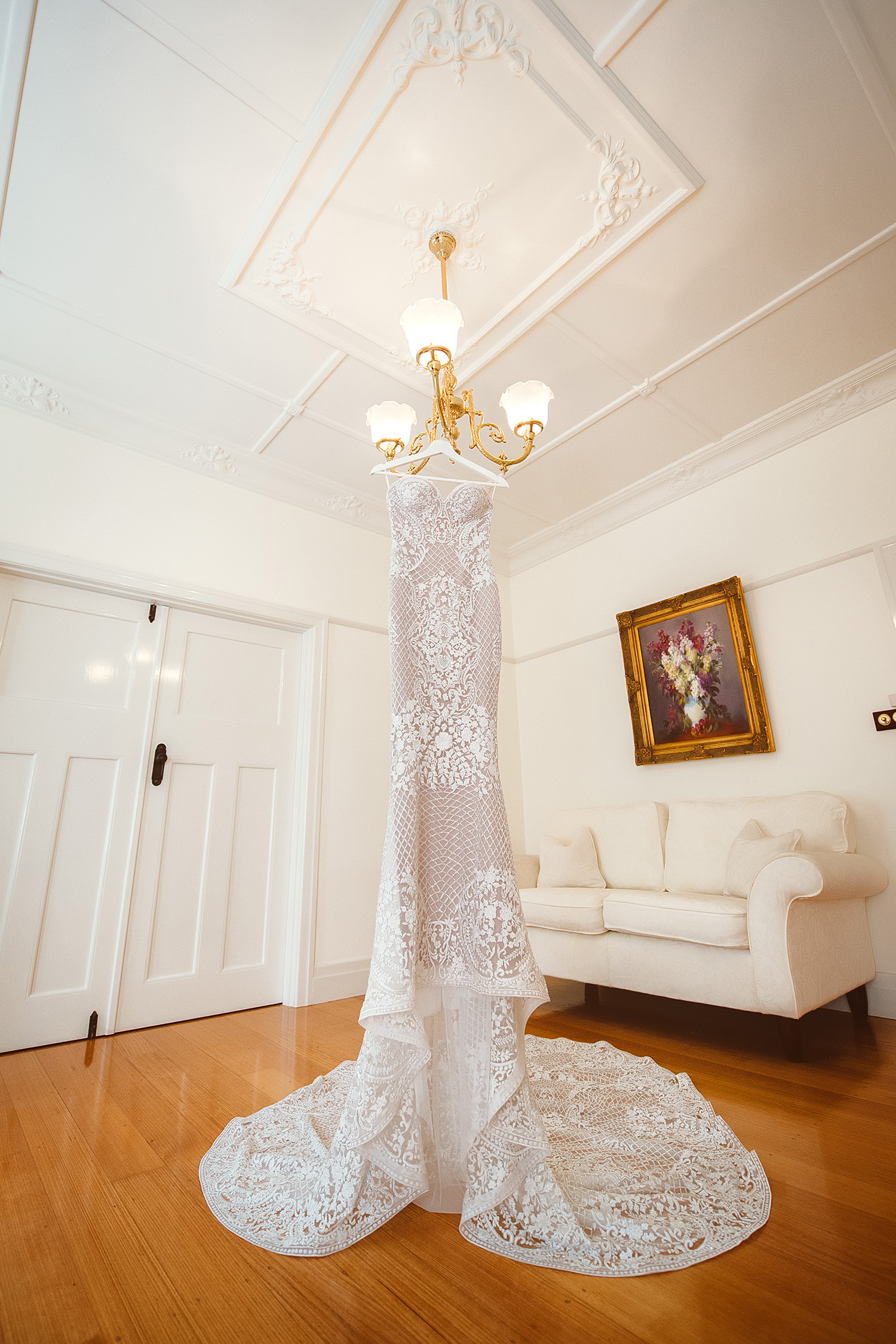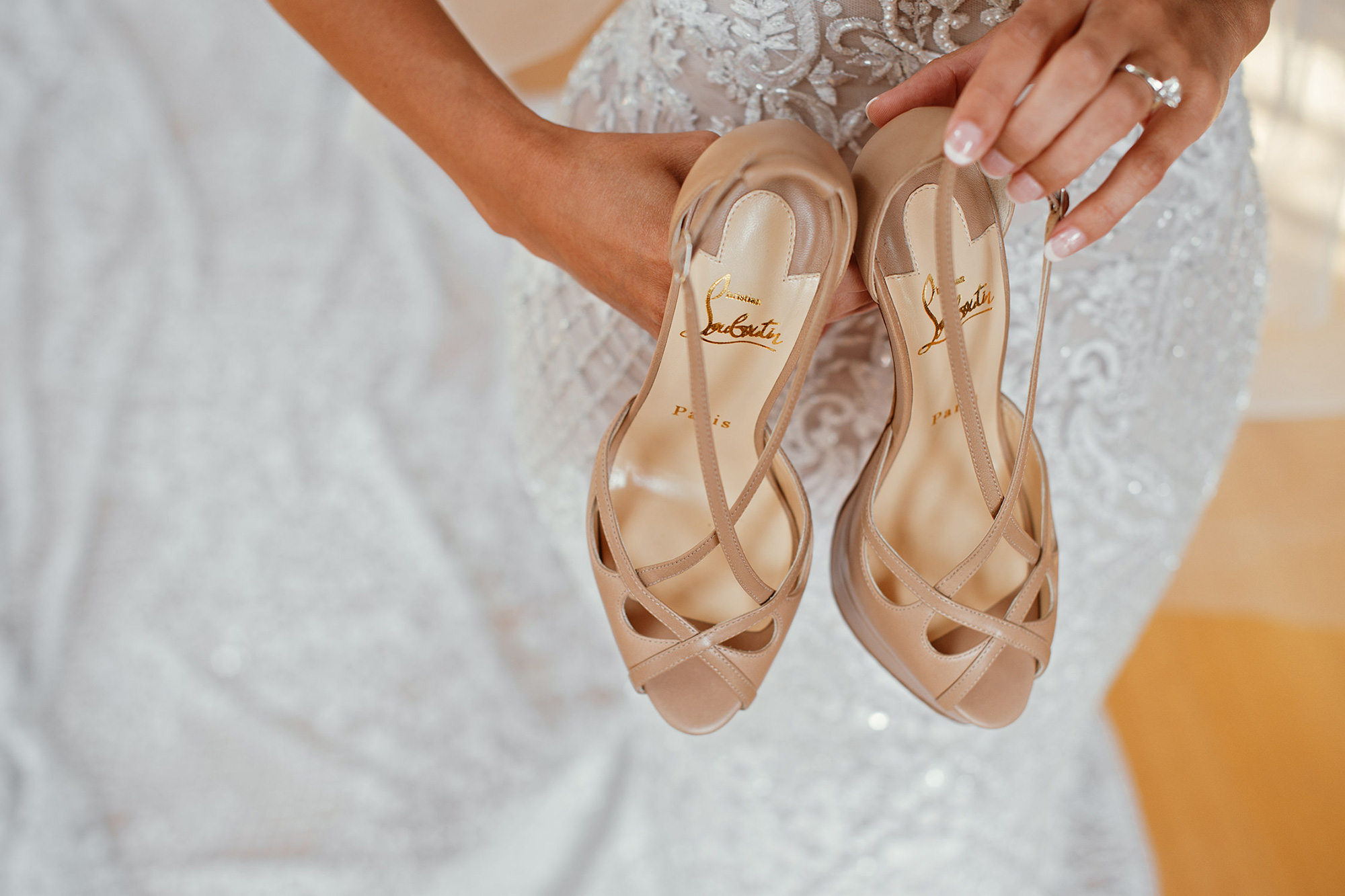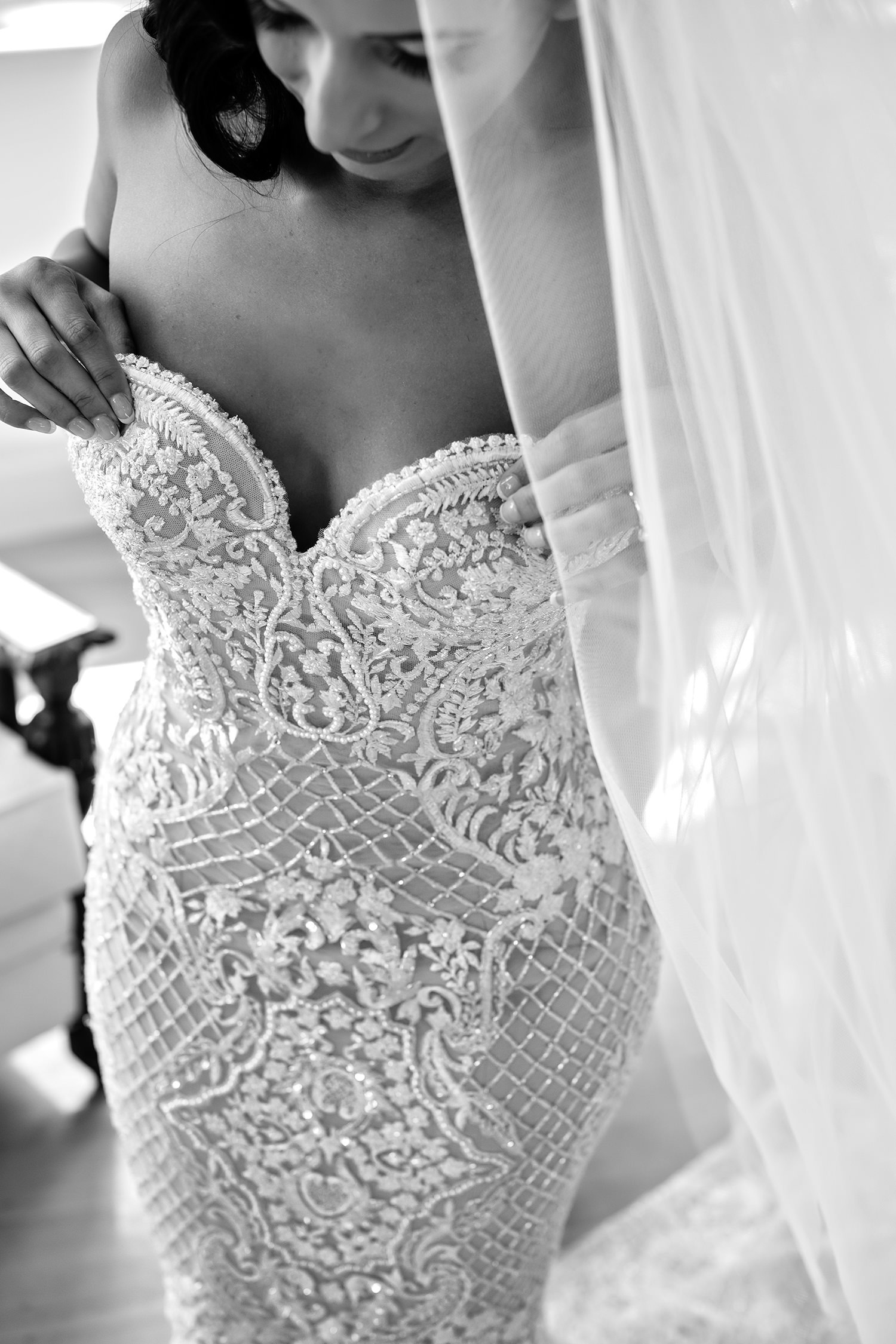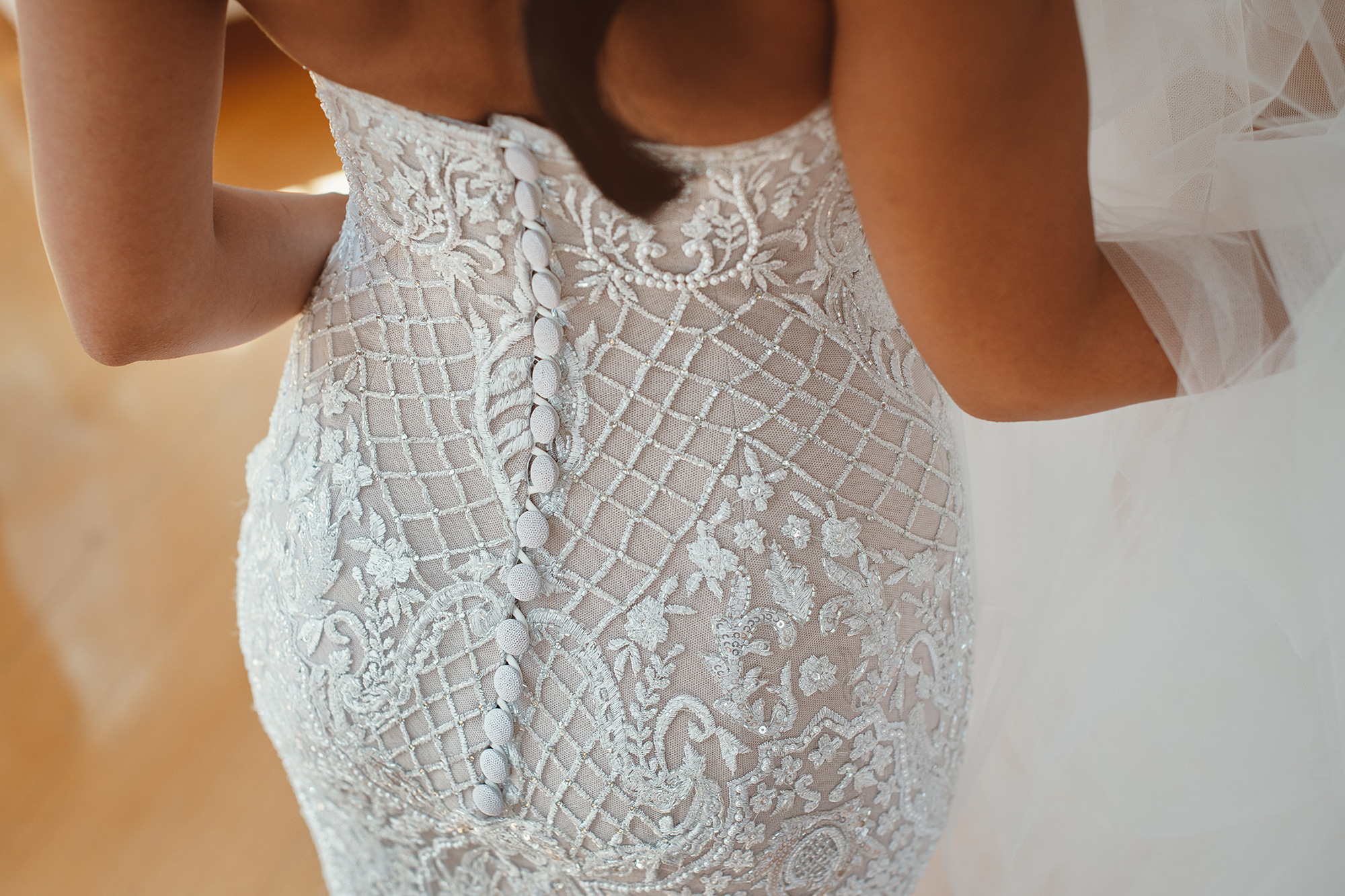 Custom designed by J'Aton Couture, Dani's gown was heavily beaded and embroidered, featuring a 1.5 metre rounded train of the same fabric and detail.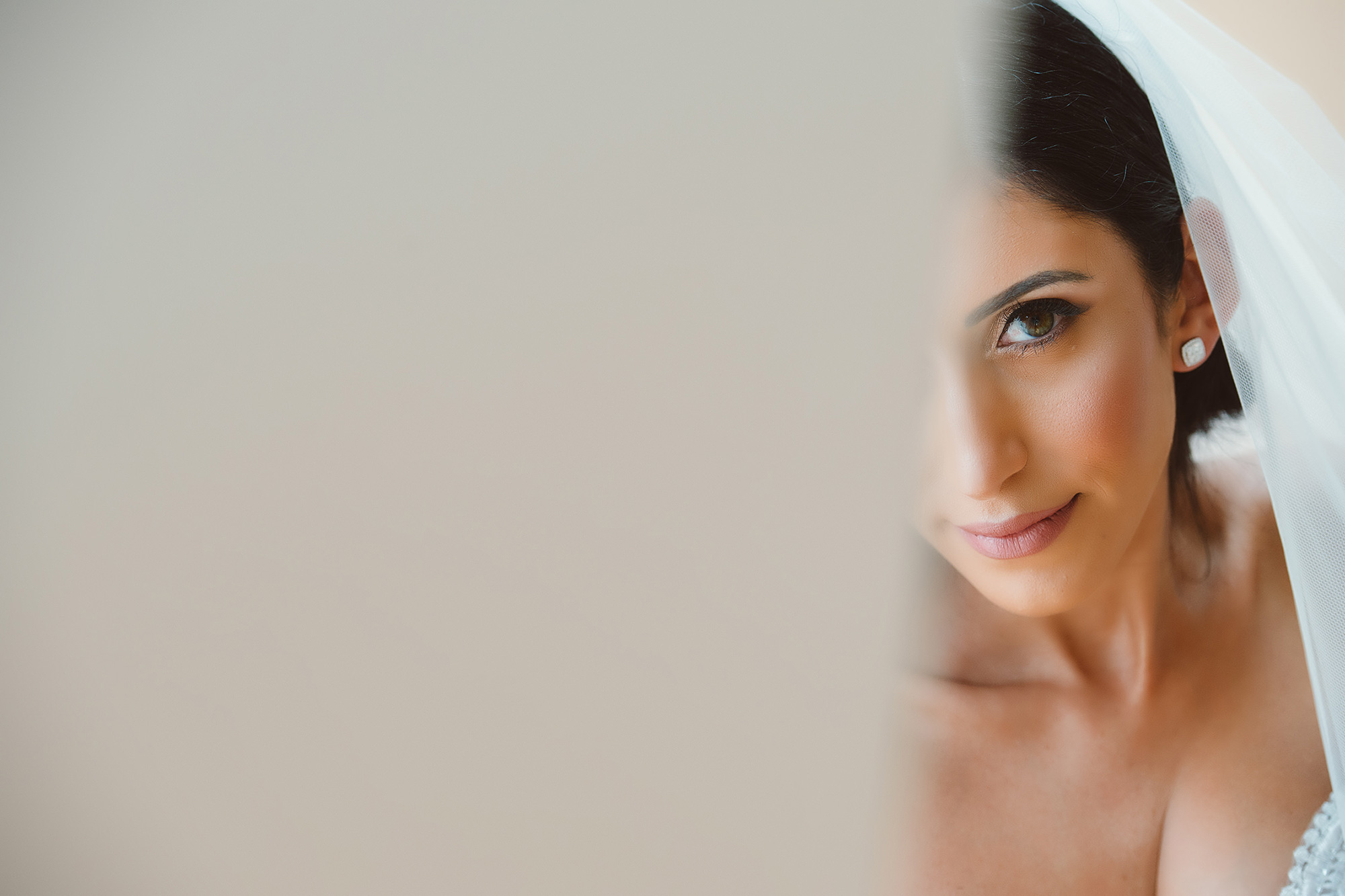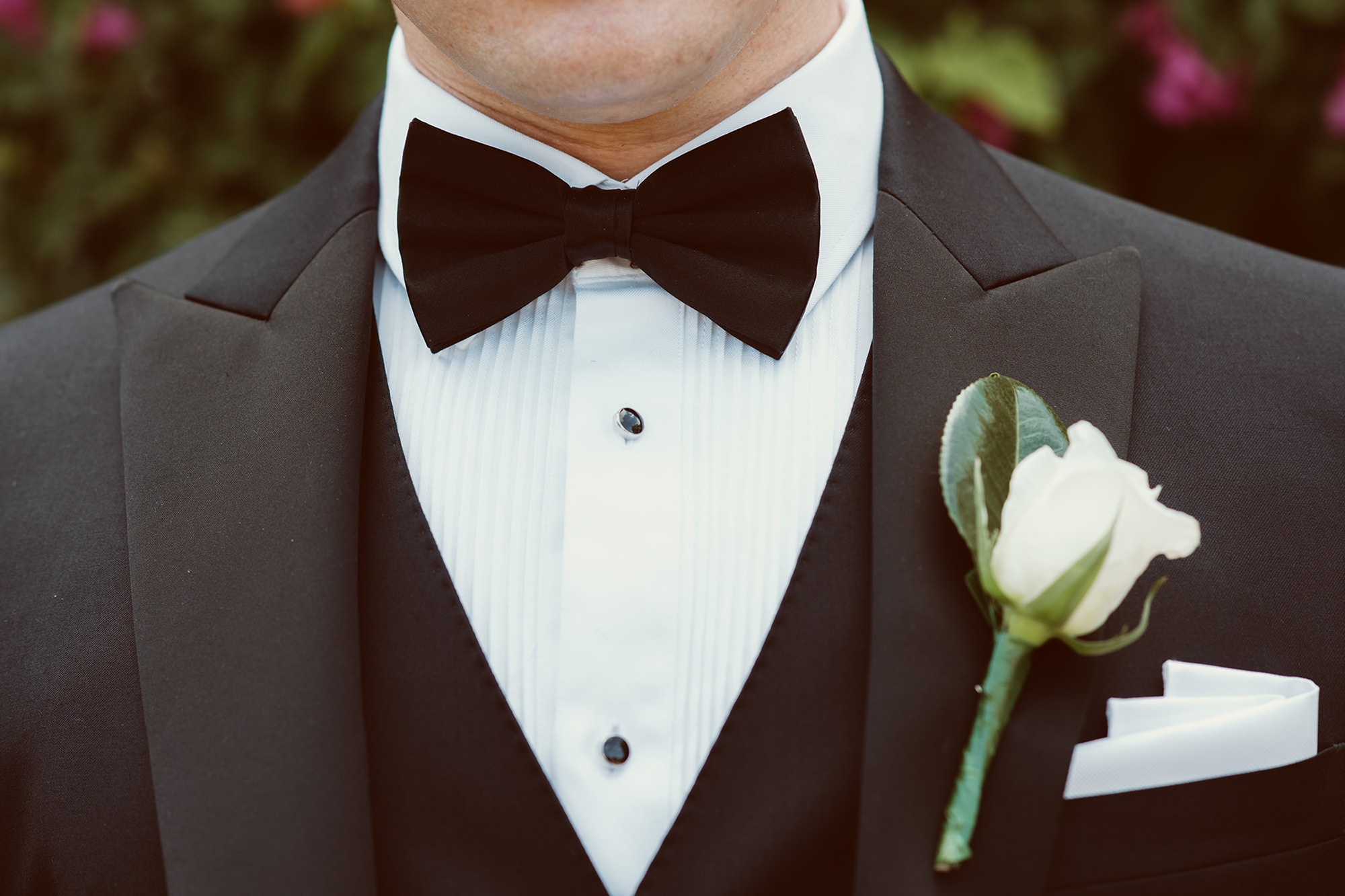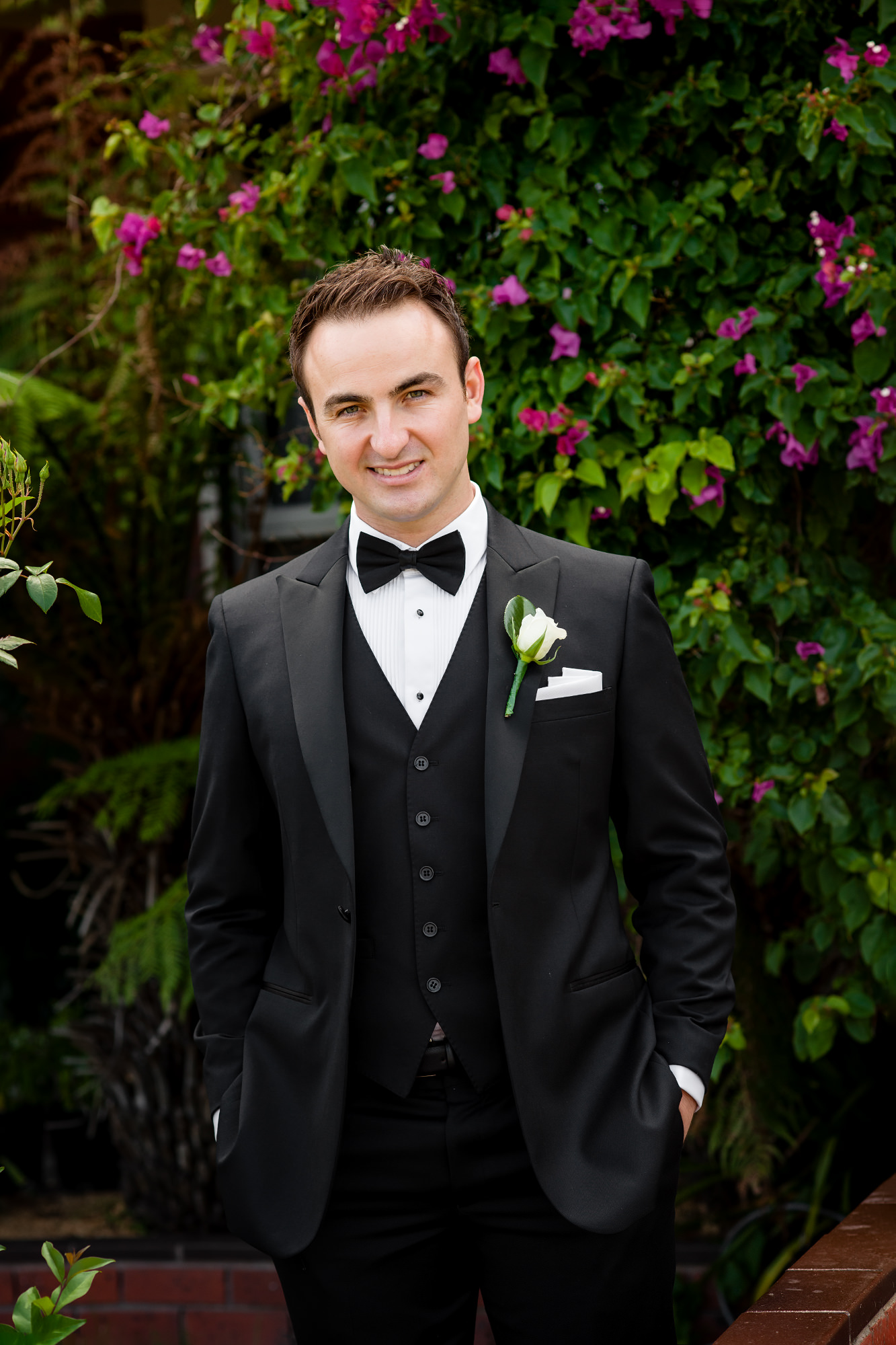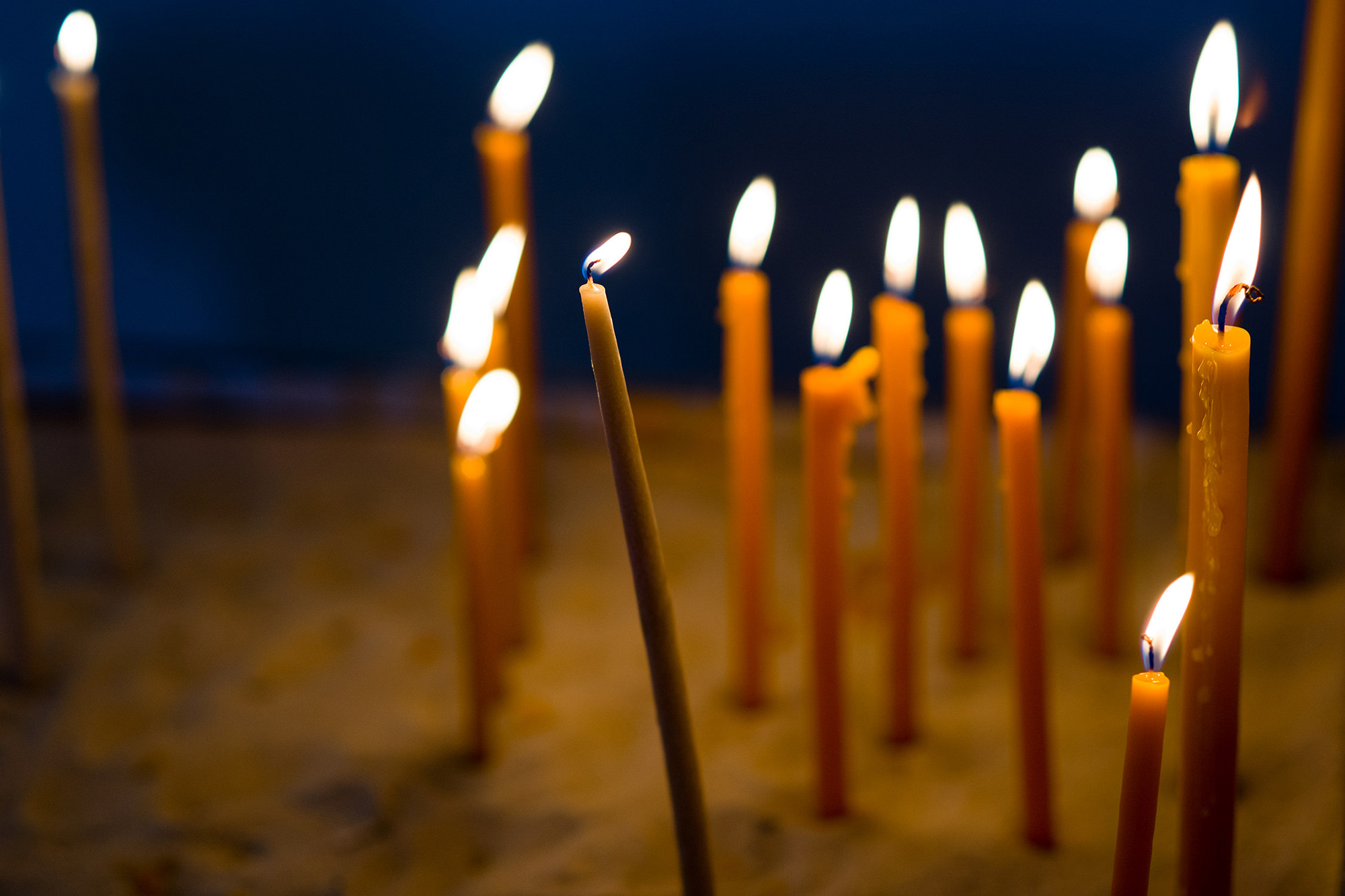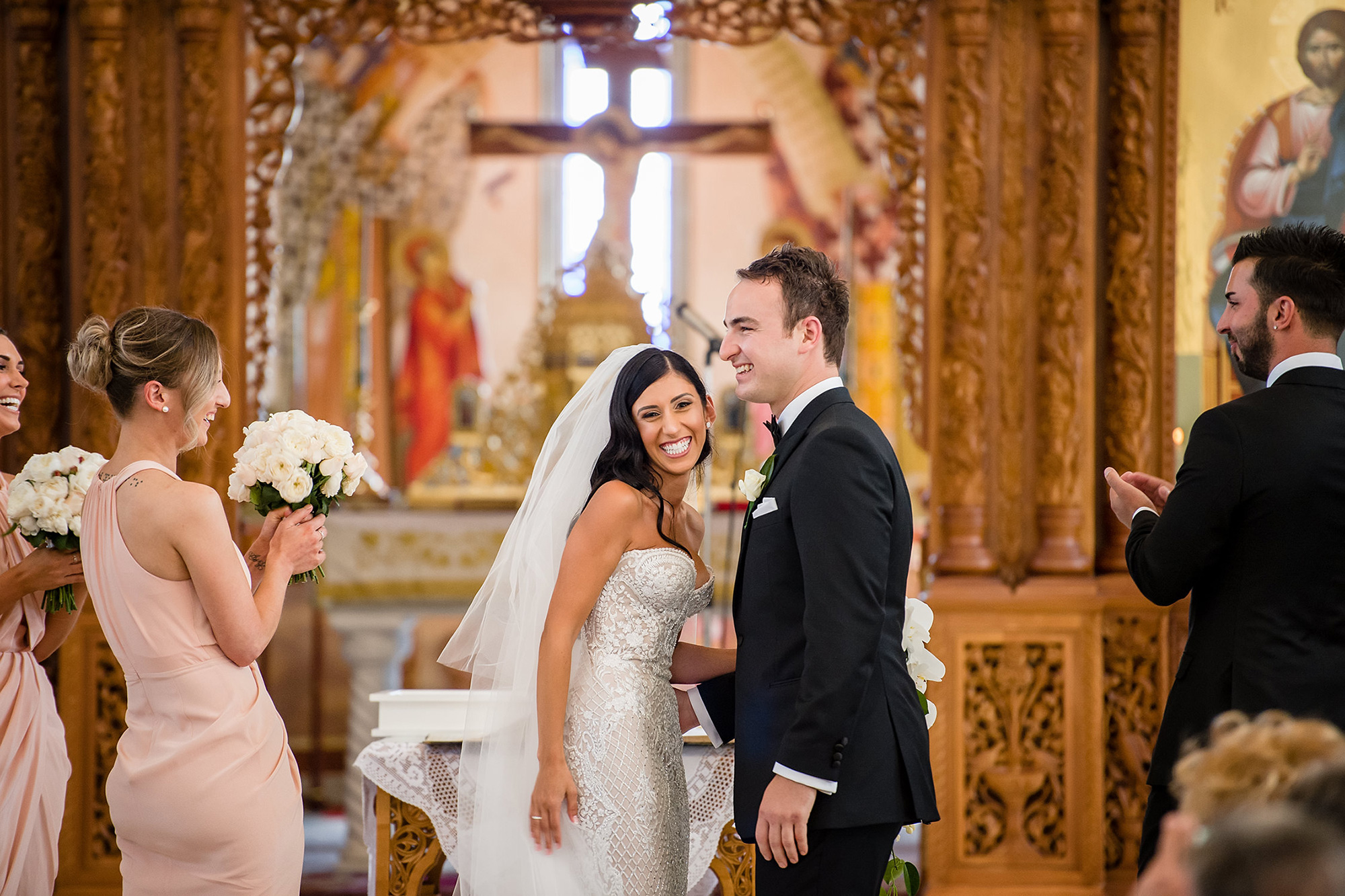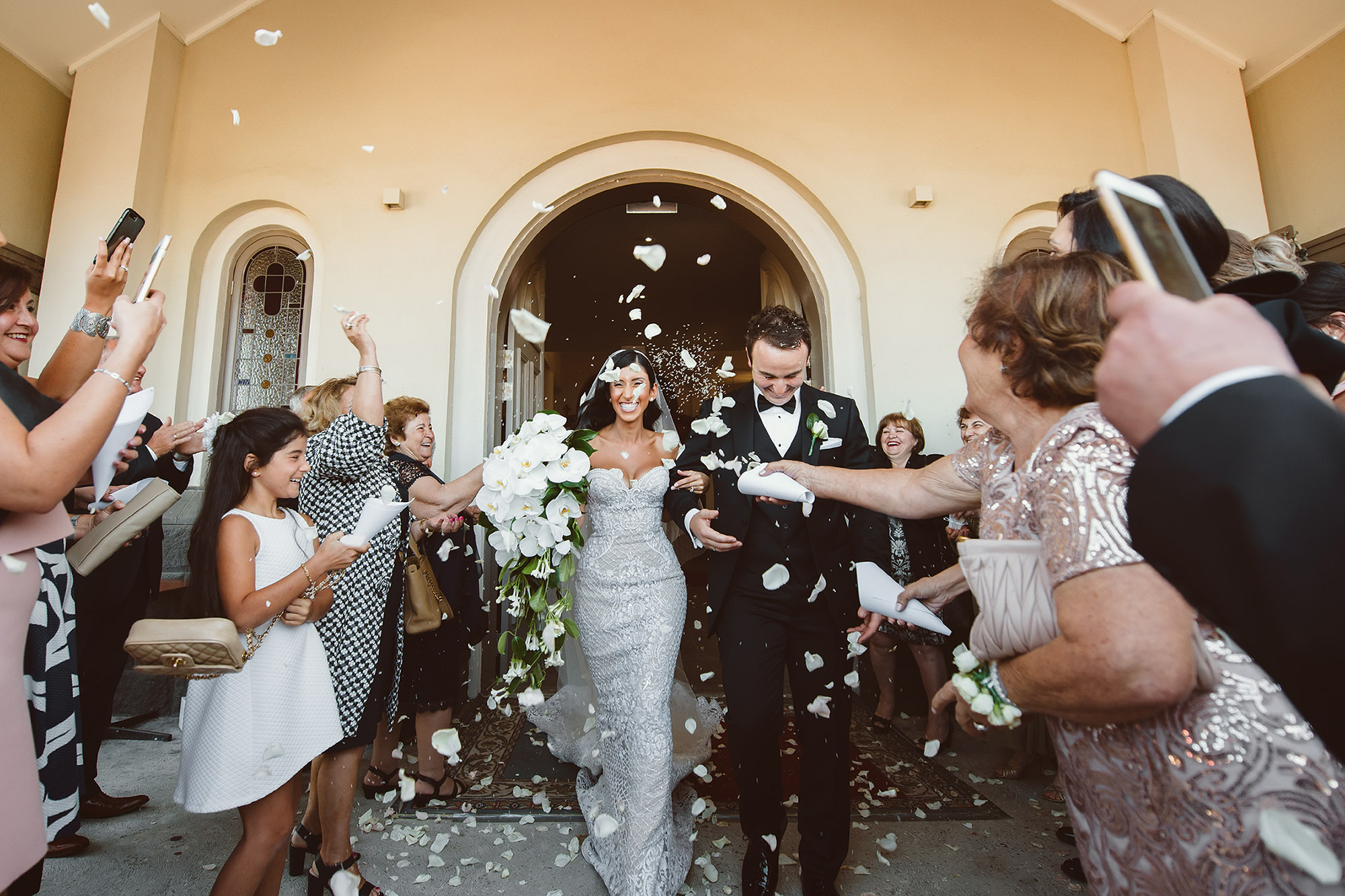 "It was a lavish display of cascading white phalenonopsis orchids and trailing stephanotis vine with bloom – all bound with ivory satin ribbon," Dani describes of her bouquet by Decor It Events.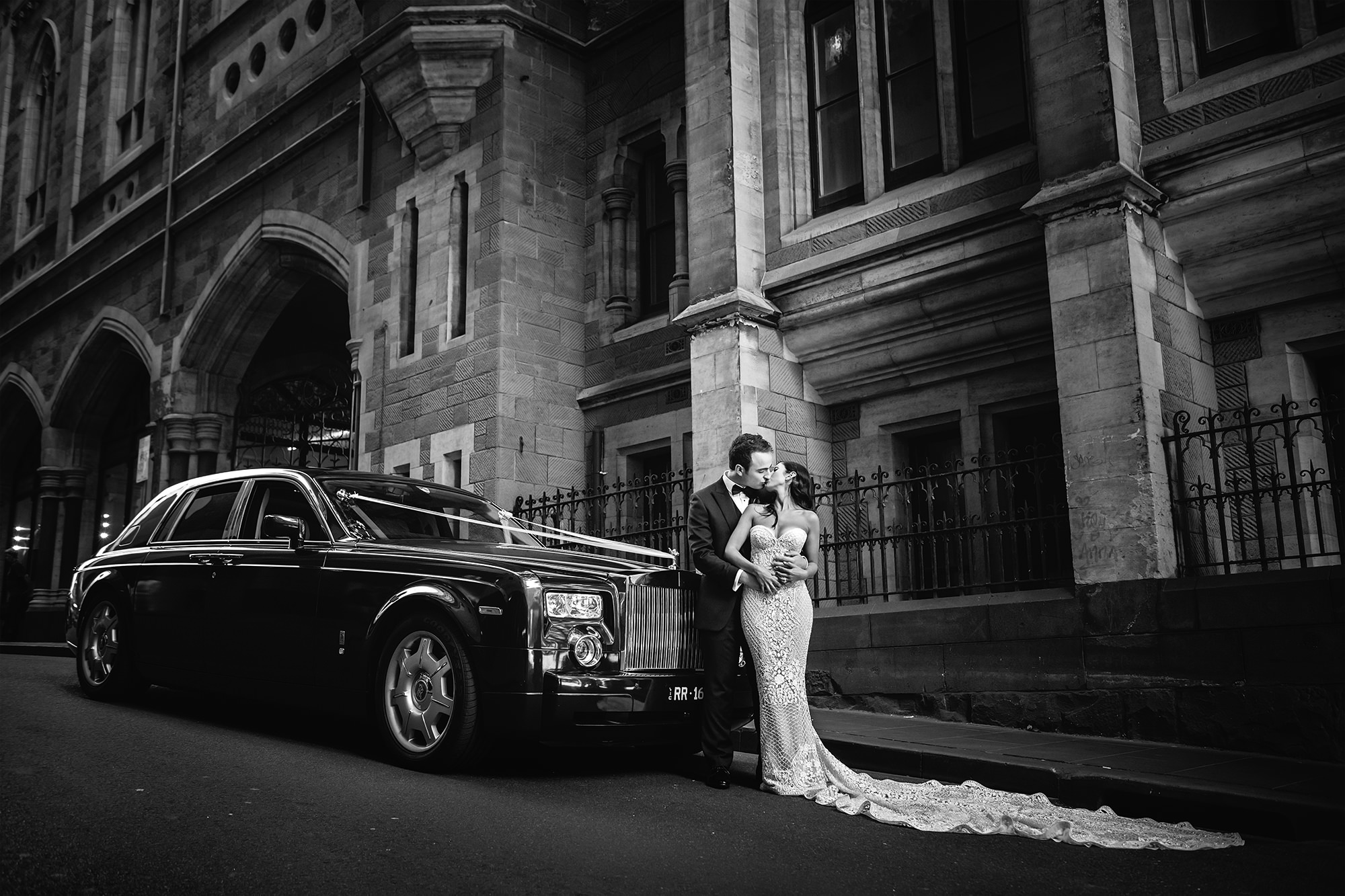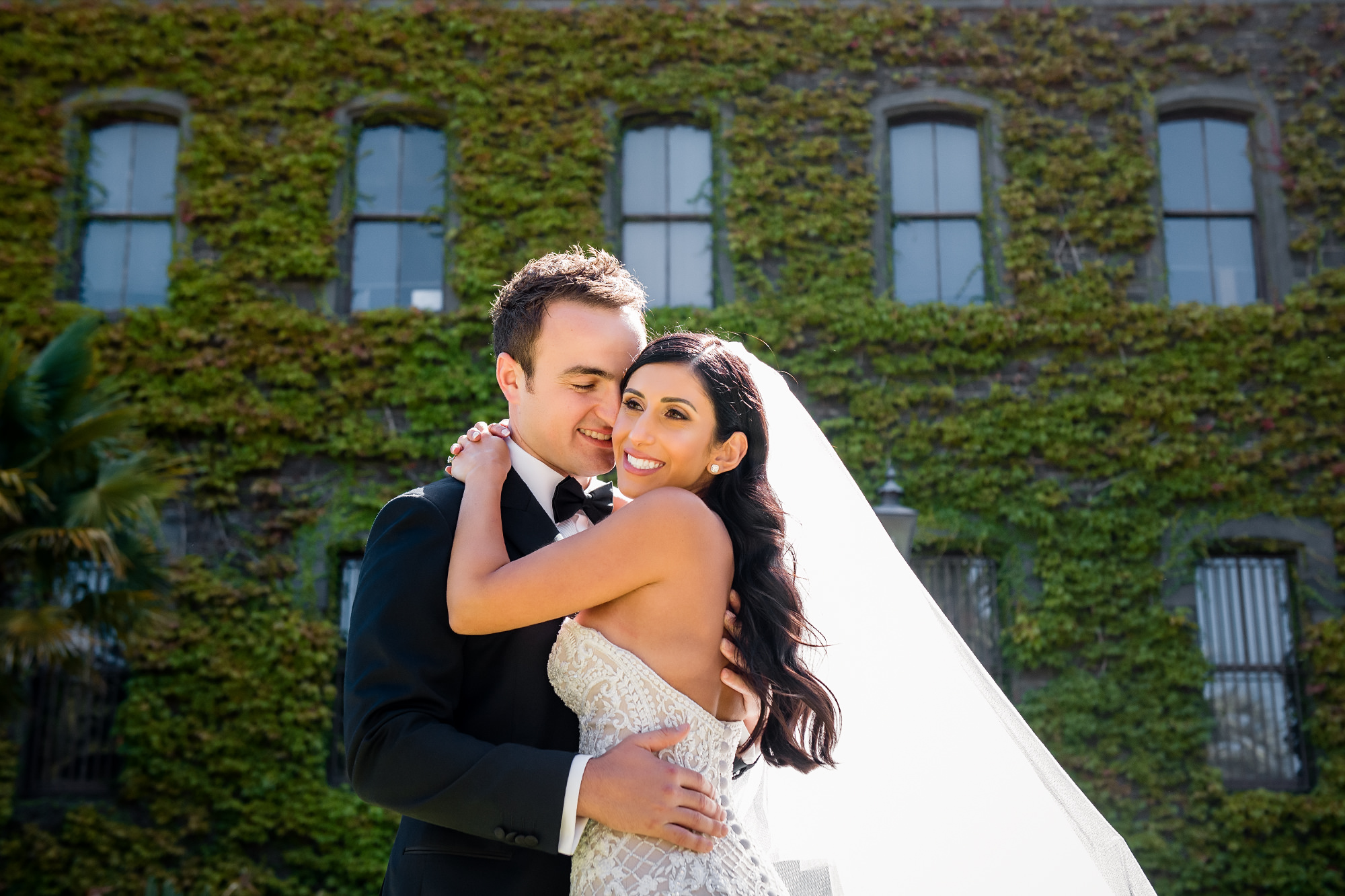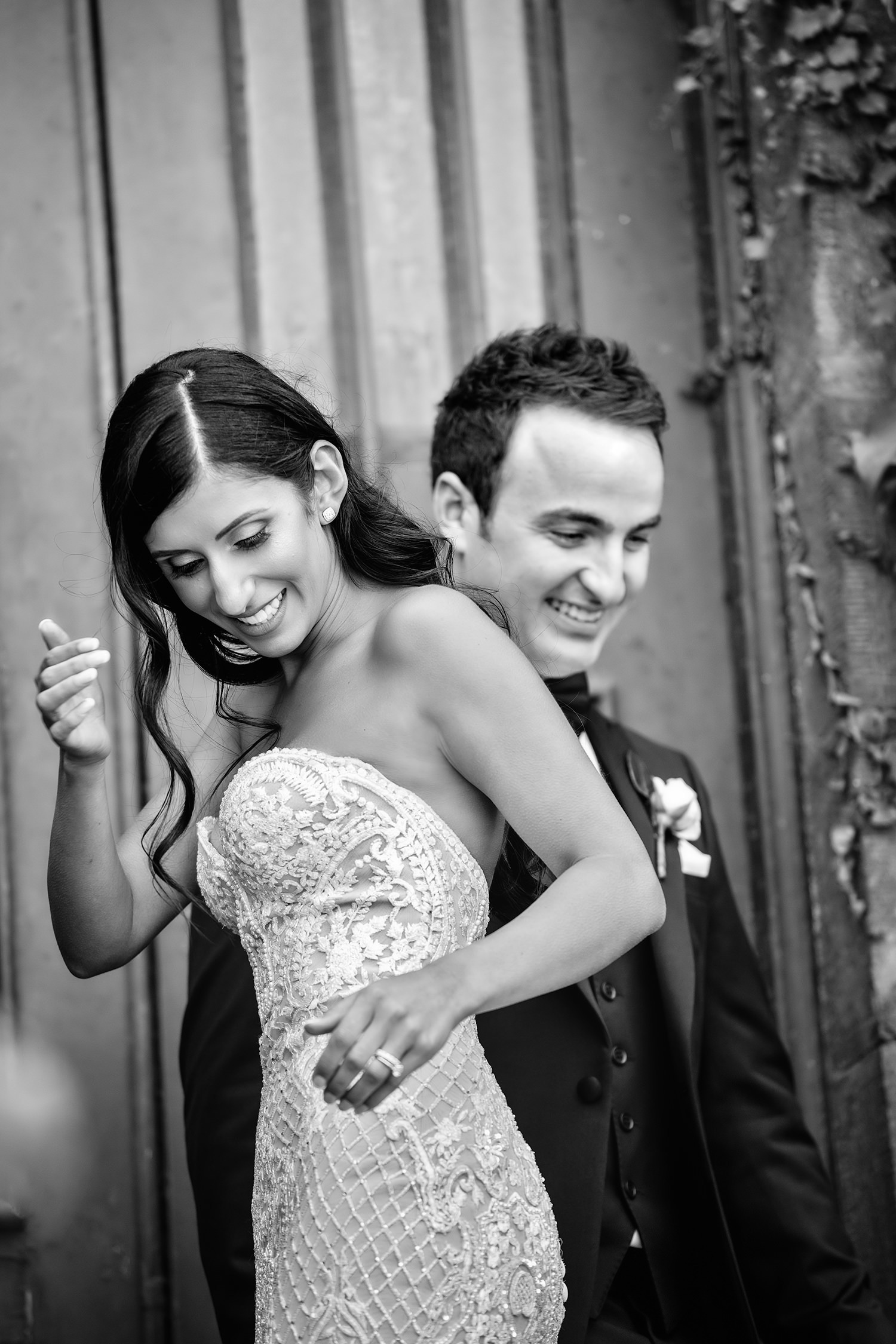 John proposed to Dani while cruising around the Pacific Islands. "He proposed to me on a beautiful sunset evening, in the middle of a helicopter pad, on the front of the ship!" she recalls.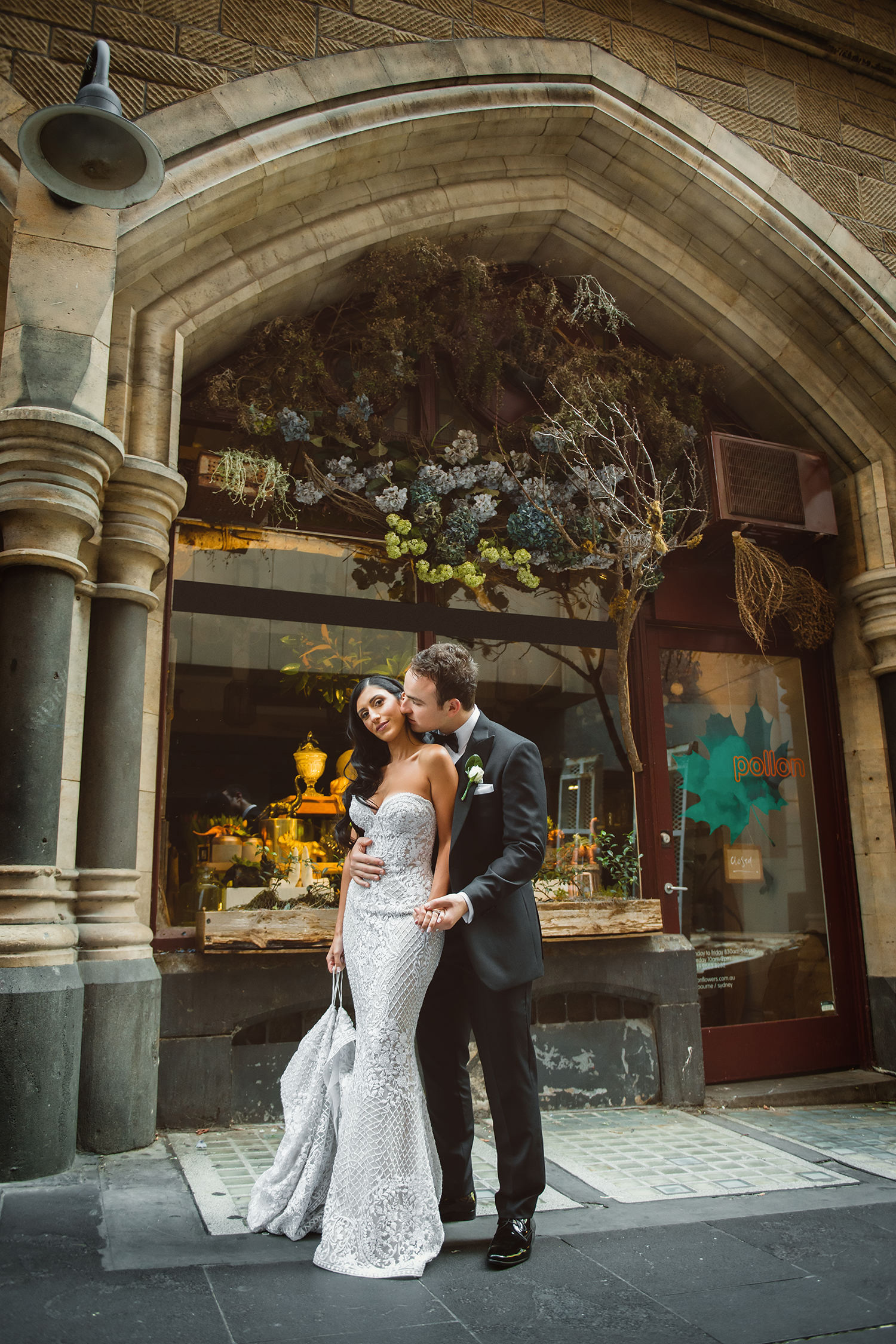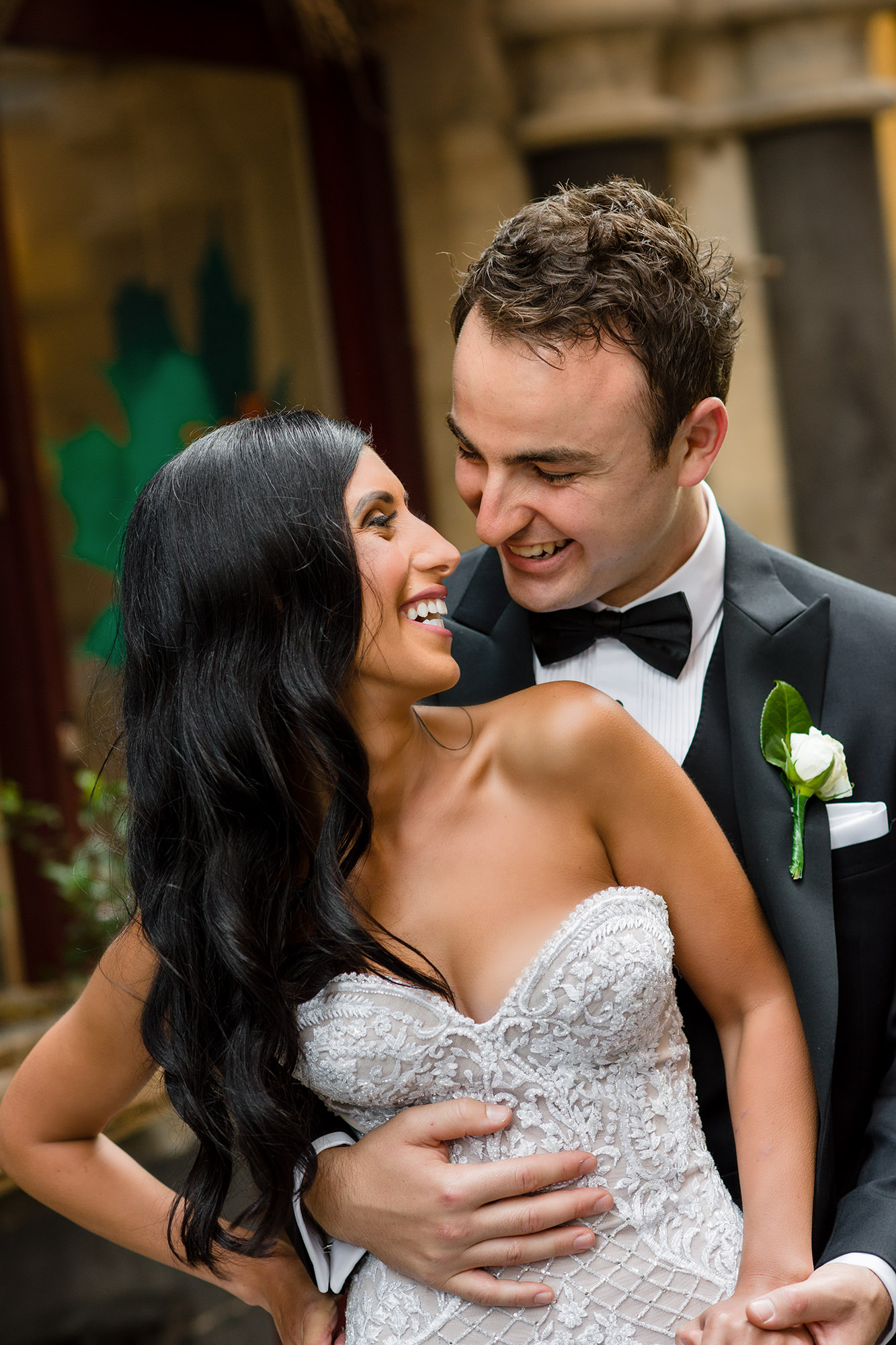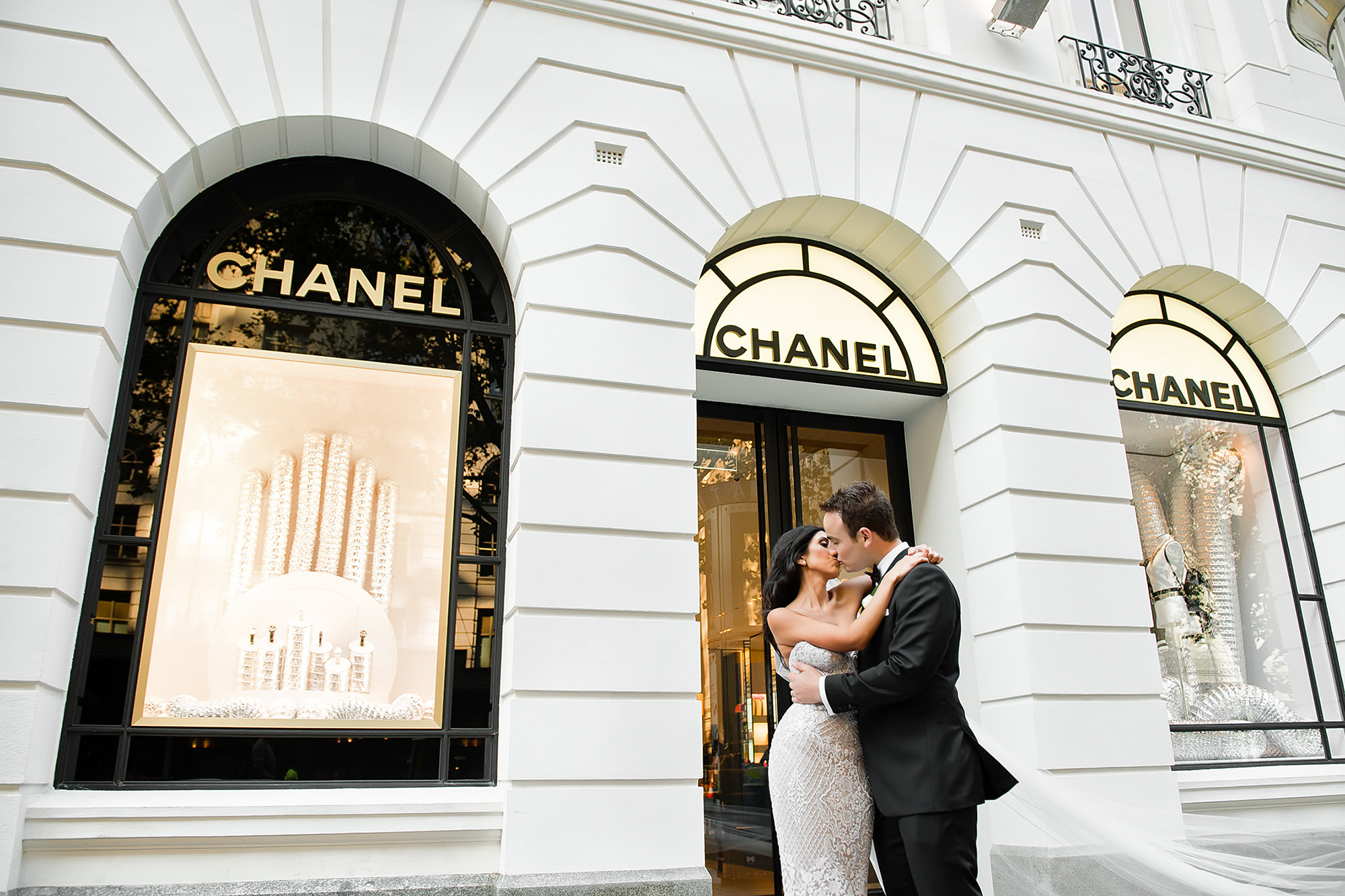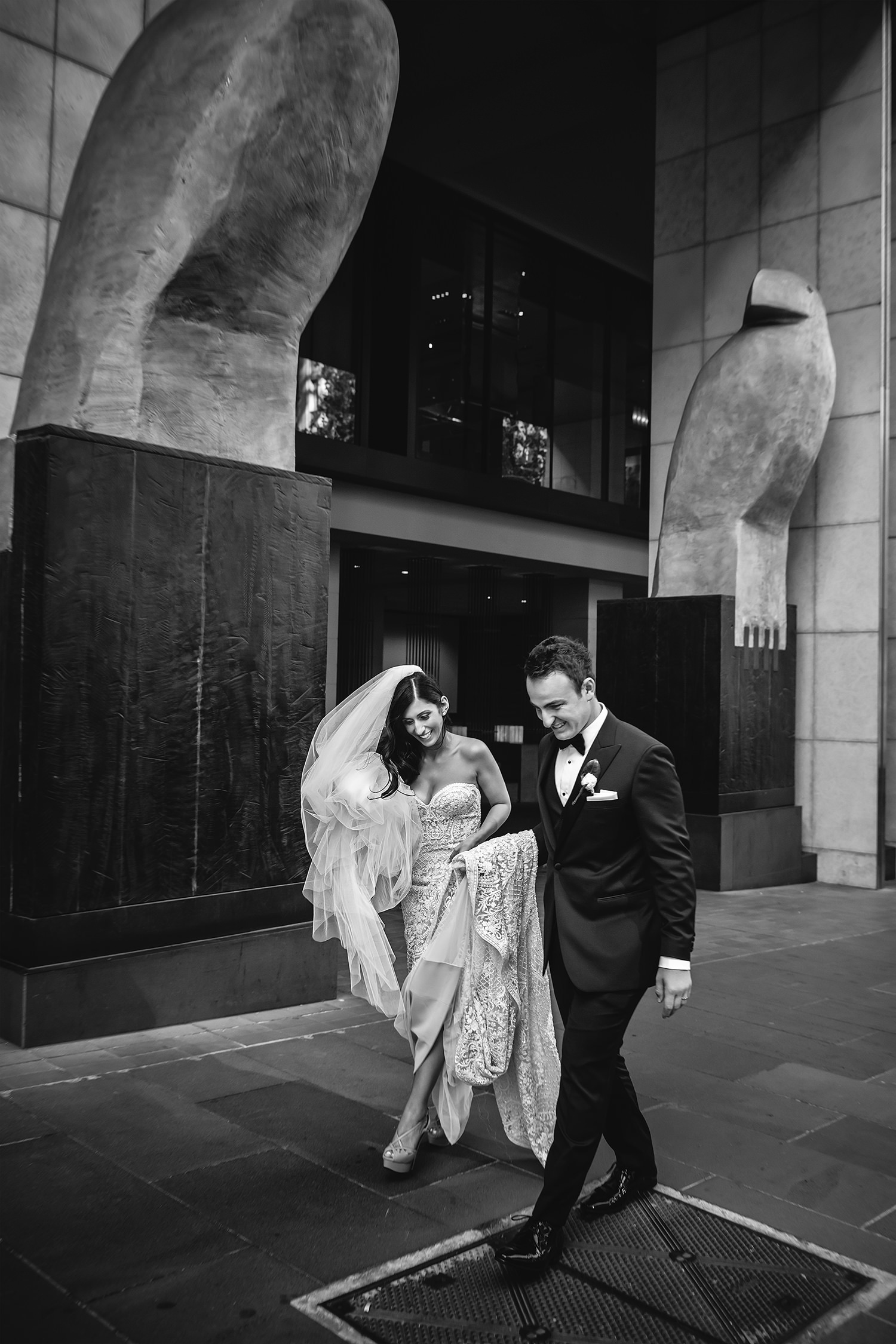 The immaculate wedding photography is by Studio 477 Photographic Art.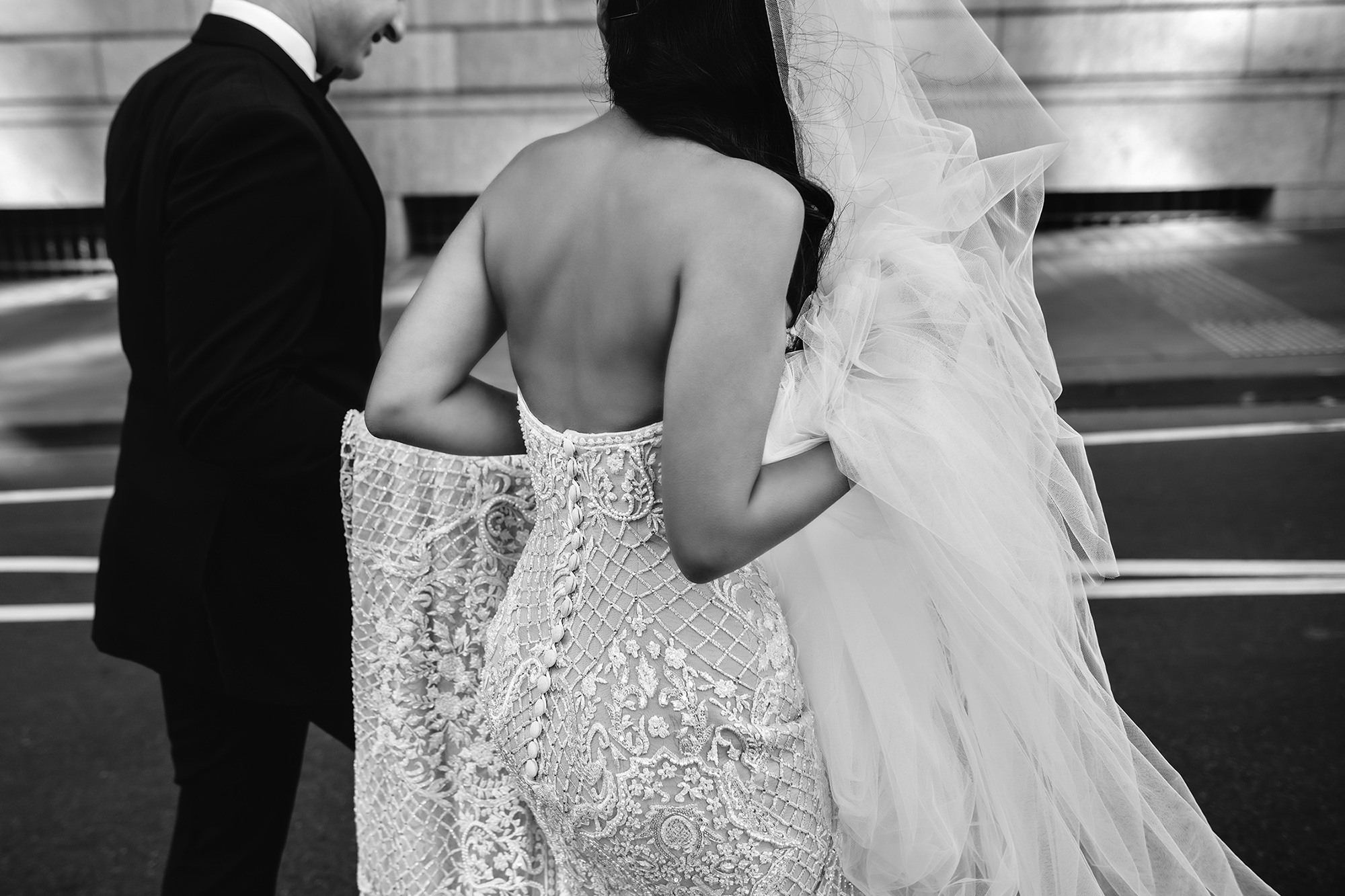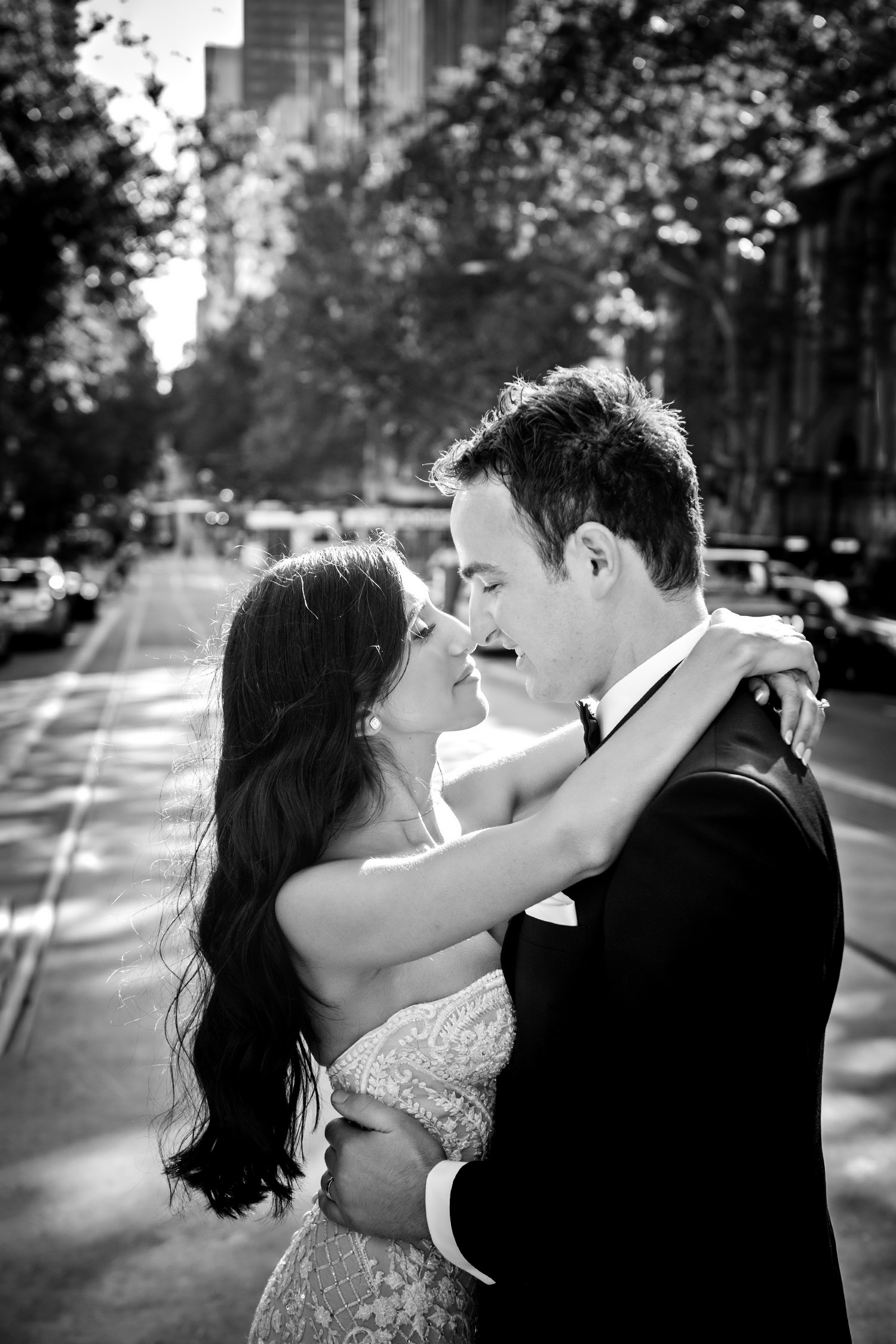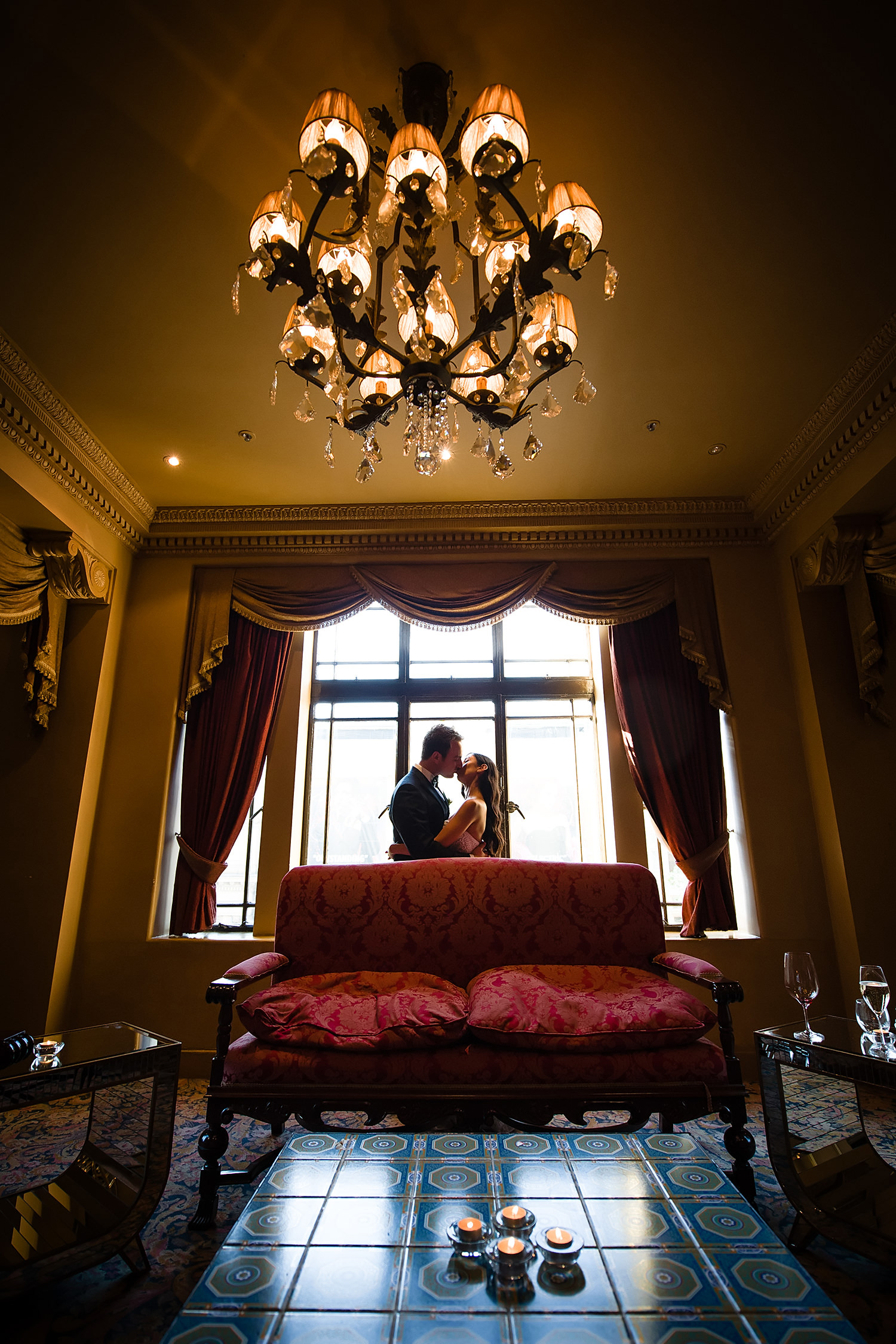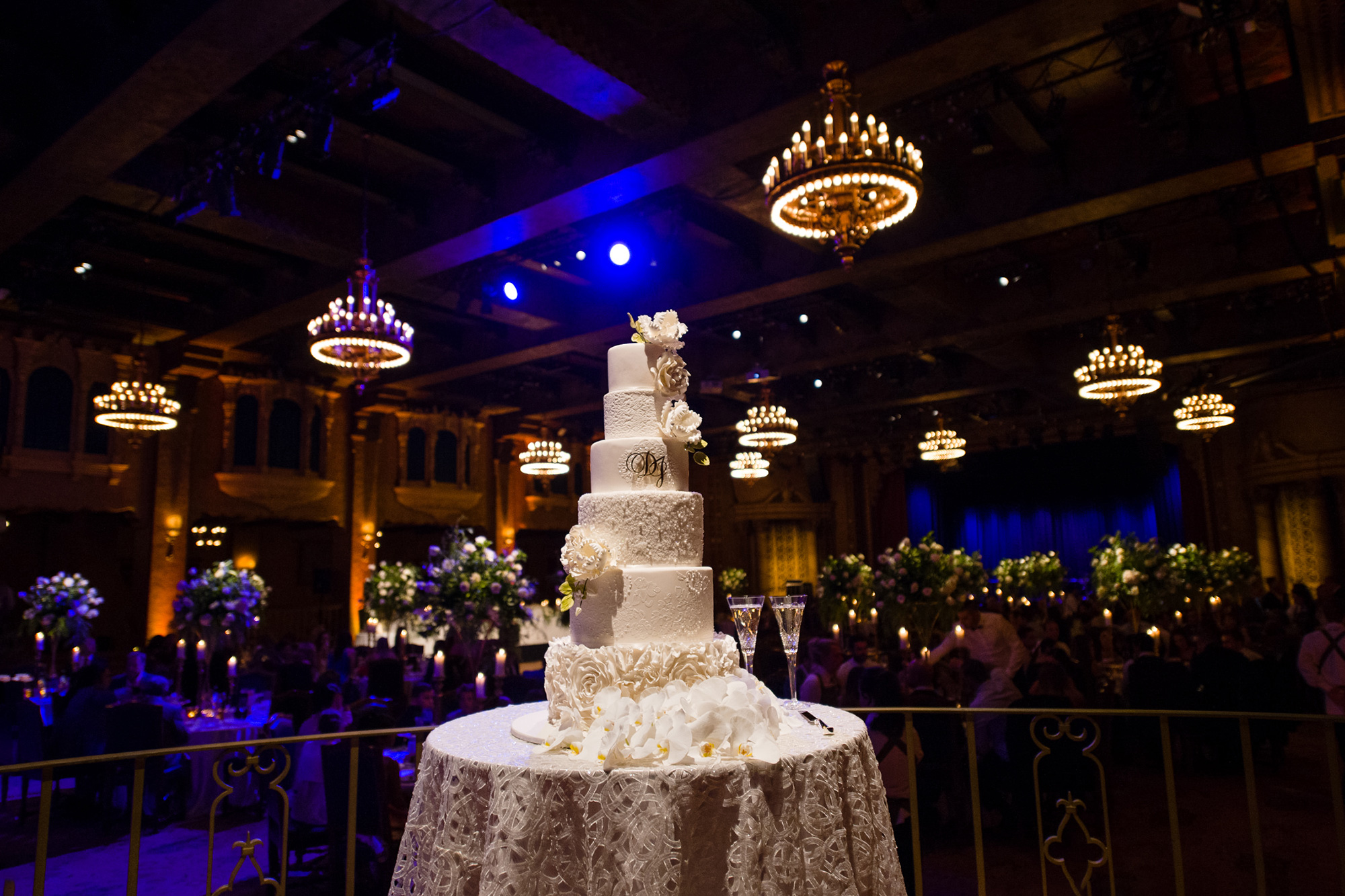 The pair opted for a French vanilla six-tier cake for their elegant wedding, including a custom gold stencil of the letters 'DJ' which matched the design on their invitations.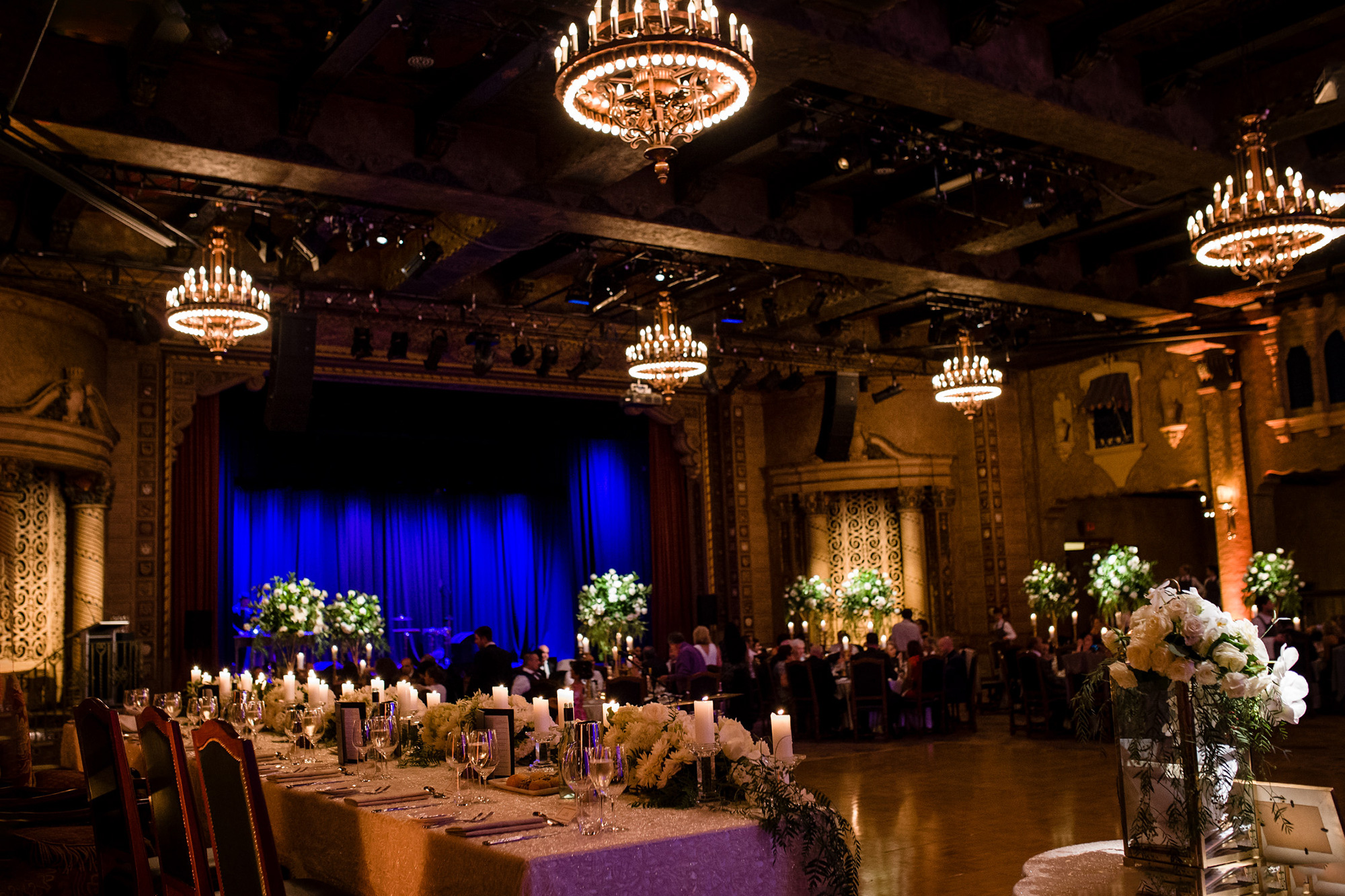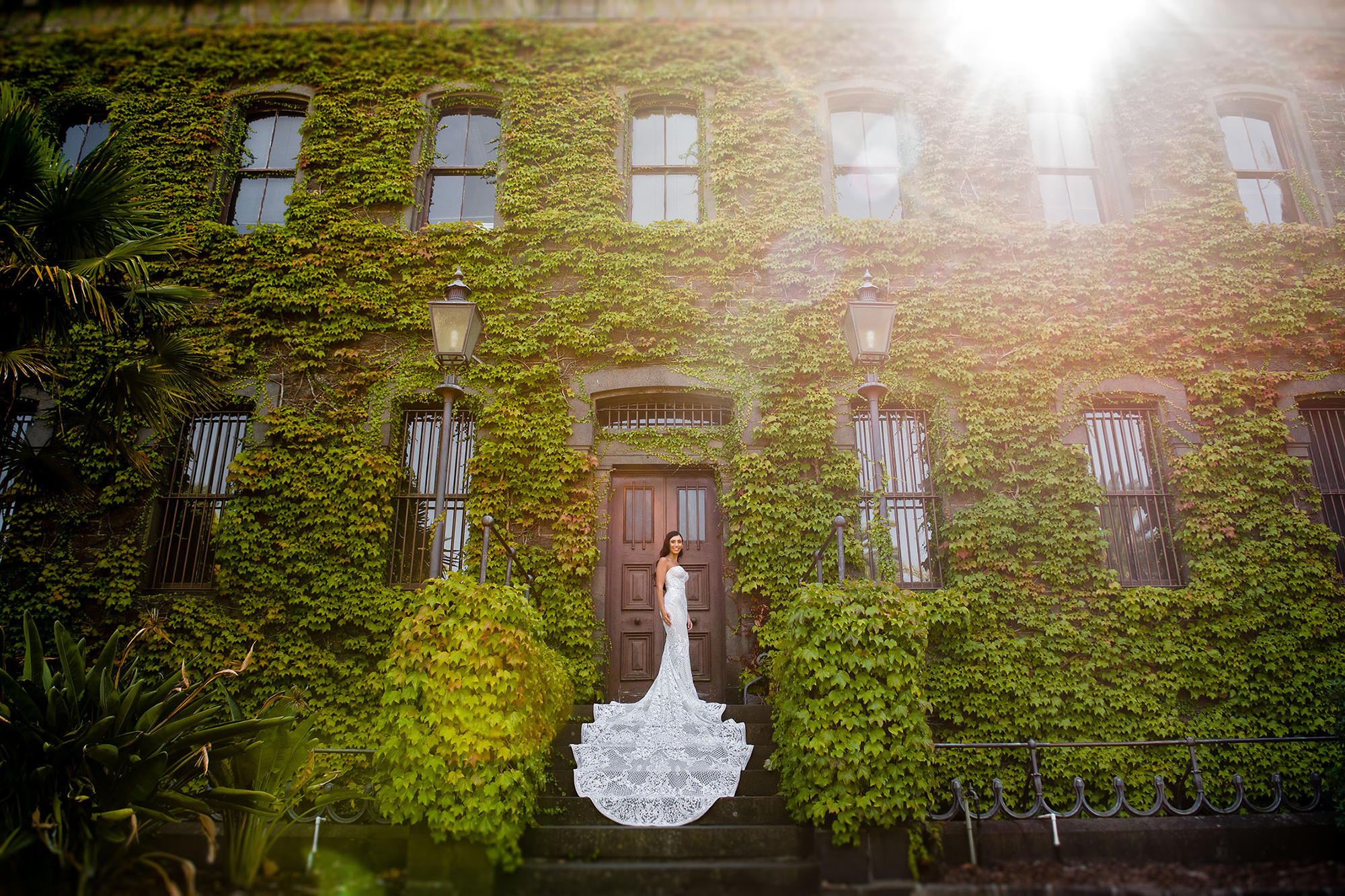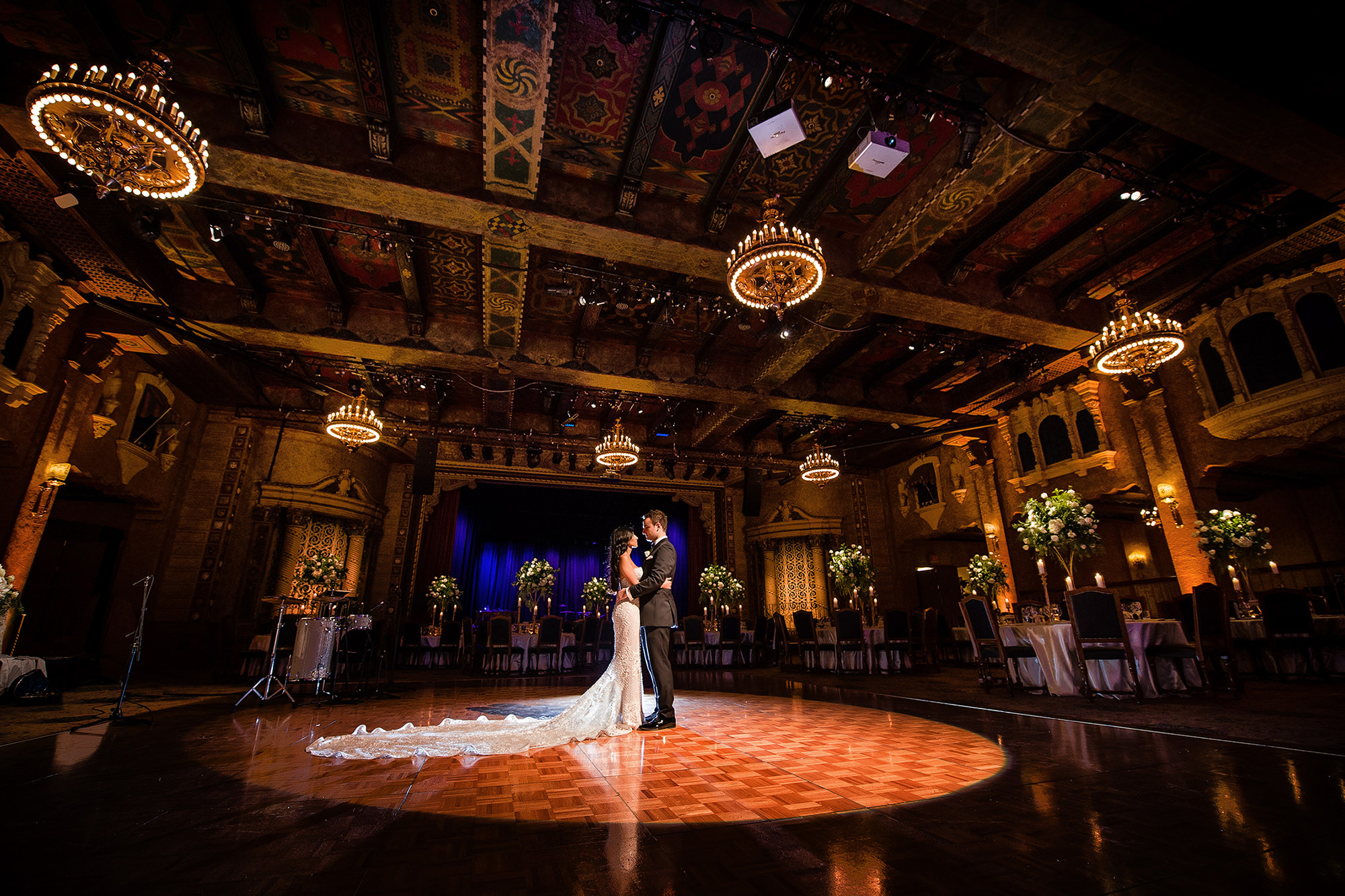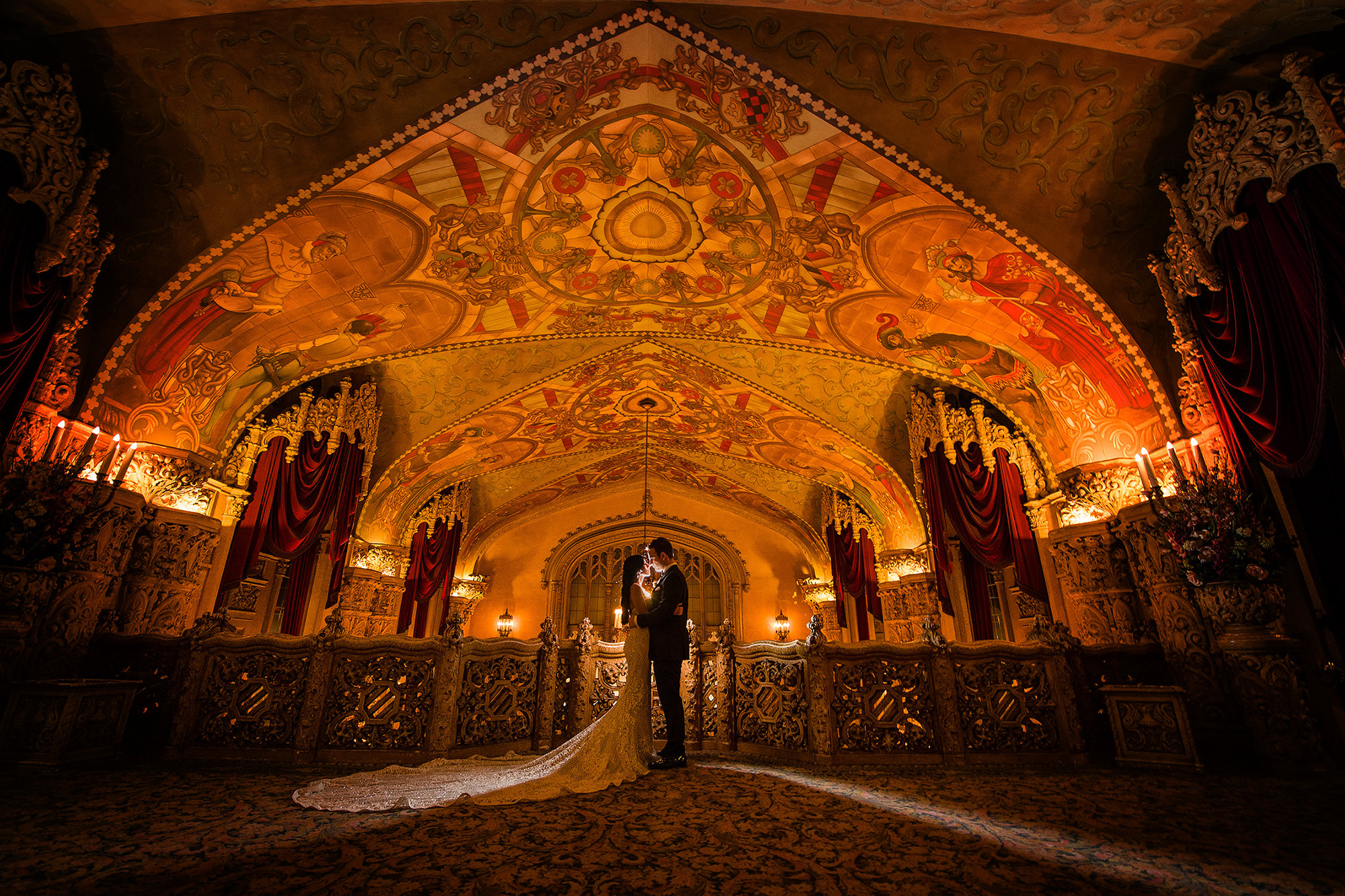 Of the Plaza Ballroom at Melbourne's Regent Theatre, the bride says, "It was extremely intimate and elegant, definitely an overwhelming beauty like no other."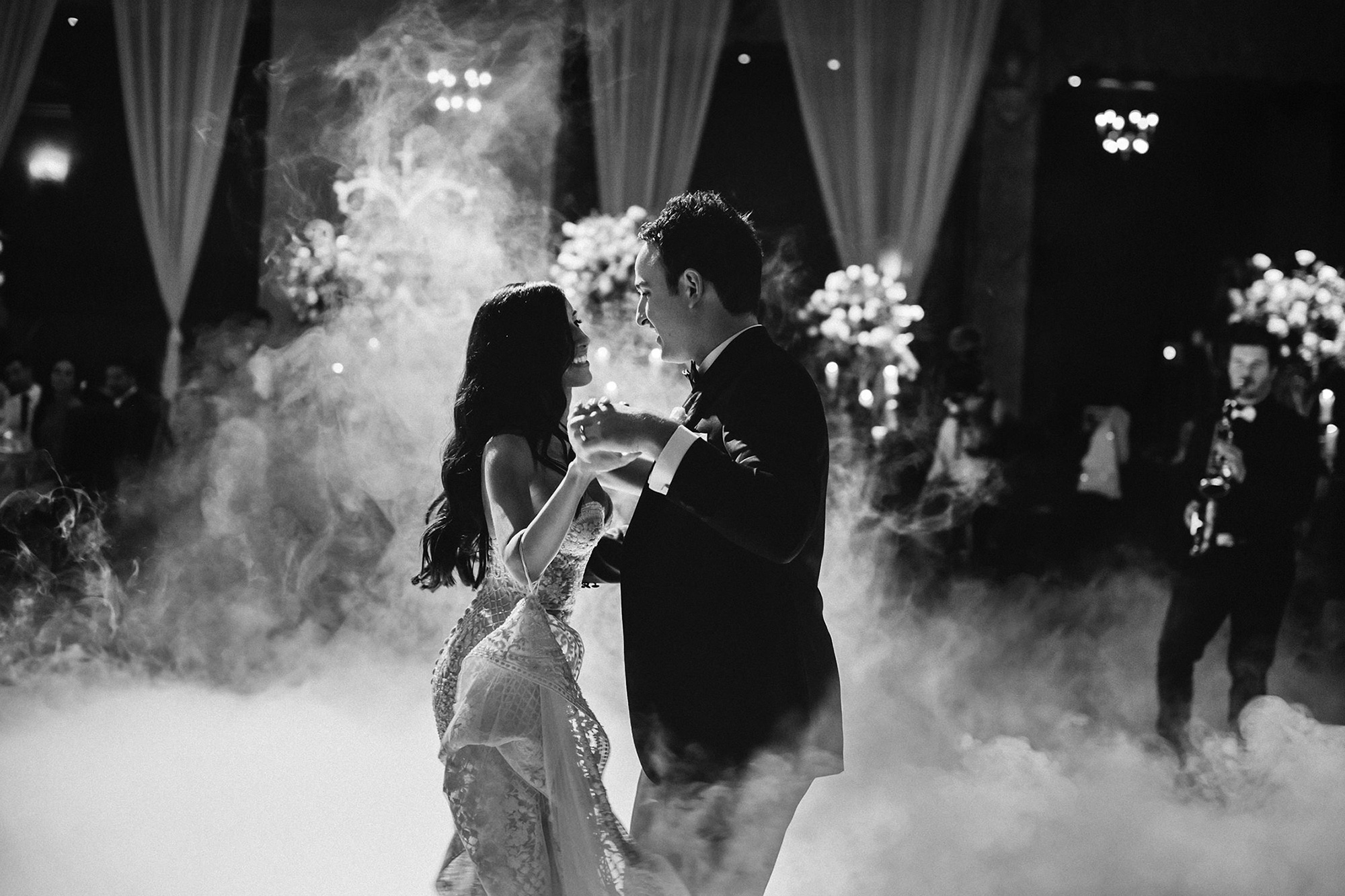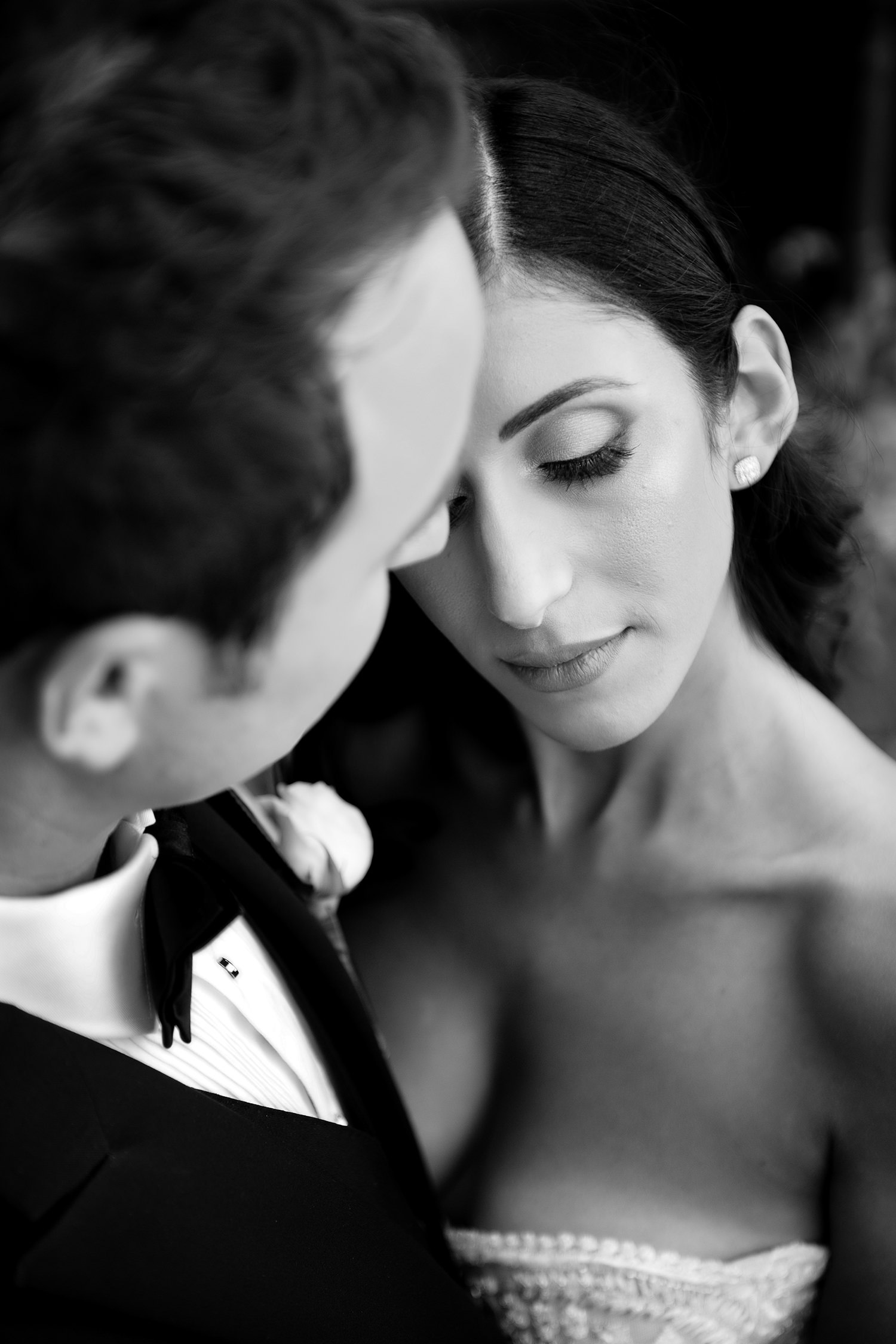 "We finished the night with a farewell to our guests on a horse and carriage which took us for a midnight stroll through the CBD before taking us to Grand Hyatt Melbourne," says Dani. "It was actually a very relaxing and fine way to complement the night."