They are the leading ladies in your life and you have asked them to be by your side on one of the most important days of your life. They are your bridesmaids and you want them to shine (almost) as brightly as you on the big day.
But how do you choose the perfect dress for your bridesmaids, particularly when you have two or more to cater for?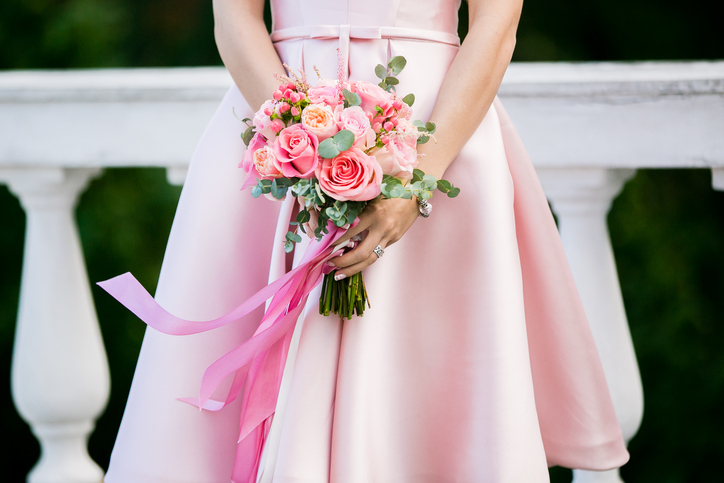 Keep money in mind
Hopefully before it comes to the point of shopping for dresses, you would have discussed with your bridesmaids which items you and your partner will be covering, and which items you will need them to pay for themselves. This dilemma is further explained here.
If you are footing the bill for the dresses, you will know what will fit within your budget. But if the ladies are paying for their dresses, it is important to talk to them about what their limits are so you don't set your heart on something that is outside their price range.
You could also take a tip from the guys, who often rent suits for weddings, and rent the bridesmaid dresses too. Open communication means a happy outcome for everyone!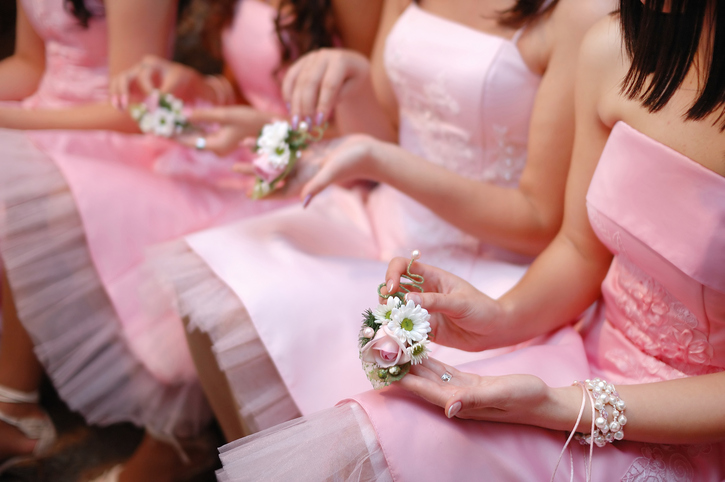 Ask what's off limits
Instead of asking your bridesmaids which styles or colours they love, ask them what is a definite no-no for them. After many years of experimenting with different styles and colours during their shopping adventures, they will have a fair idea of which designs they usually shy away from.
It's easier to work with a no-no list than to take notes on things they all love.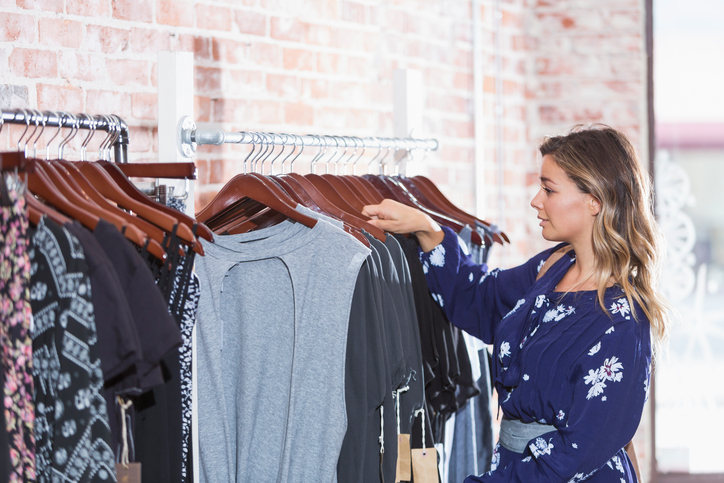 Look at the options
Now that you have the list on hand, you can start to narrow down your options. If you find your ladies have conflicting requests – like one hates strapless while another says it's the most flattering design for her body shape – you can look at ways you can have the best of both worlds.
The trend of mismatched or colour-coordinated with different-styles is still very popular at weddings, so you can look at ways you can get your ladies into the same shade and allow them room to move on the dress style.
Or if you are really open to bucking tradition, you can look at a colour palette and have each lady in a different colour AND style. This mix can look absolutely stunning in your photos.
If uniformity if what you are after, consider the benefits of different dress silhouettes. The most universally flattering style is the sweetheart dress, and you can go for a knee-length or full-length gown depending on how formal you plan for your wedding to be.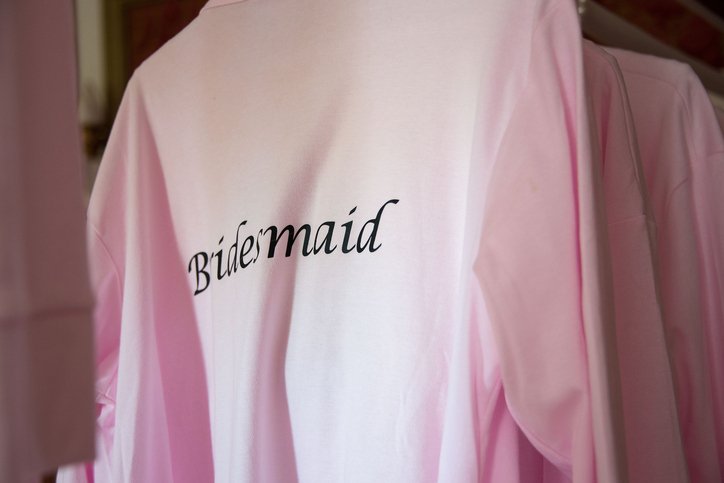 Give the dresses the practicality test
There would be nothing more embarrassing than a nip slip or other wardrobe malfunction from one of your bridesmaids on the big day.
When selecting the dresses, do much more than try them on, twirl around and take them off. Jump, bend, sit and dance wildly in the fitting room to make sure everything stays securely under wraps.
If there is any pulling up or down, or fear a slightly hunched shoulder will push the dress out a little more than you'd like, move on to something else. You want your bridesmaids to be confident in their dresses.
Don't forget to think bras and undies
If you go with a strapless, one-shoulder, or any other design that requires something other than an ordinary bra, make sure your ladies are equipped for it. If they aren't, give them plenty of time to arm themselves with the right lingerie.
This is essential to make sure that they are not only comfortable and happy, but so the dress will look its best.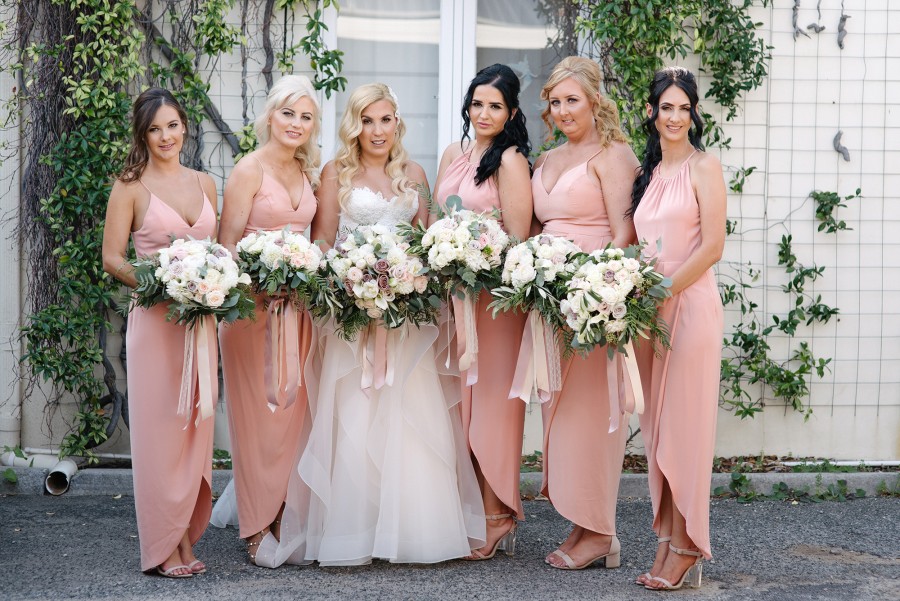 If in doubt, go up a size
If your bridesmaids don't live in easy travelling distance to go shopping with you, you may find yourself buying or ordering a size based on what they think they are.
As anyone who has ever bought clothes knows, there is no such thing as a universal size chart and it is easy to get caught out.
Your bridesmaid might get upset if you order a size 16 instead of a 14, but it is much easier and cheaper to take in a dress if needed. It is often near impossible to do the opposite and you will end up having to order another dress.
Just explain to them that you can arrange an alteration for them closer to the wedding and it will fit like a glove.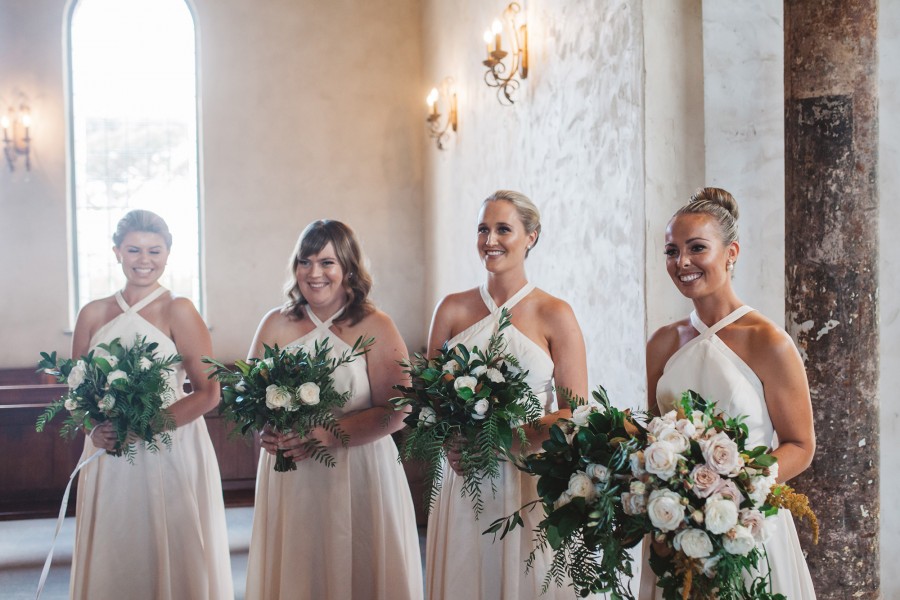 Finding the balance
The key to keeping your bridesmaids happy with their bridesmaid dress is to involve them in the process as much as they want to be. While some will be happy to go with the flow and be open to wearing whatever you choose to put them in, others will feel more comfortable having more input.
You know your ladies well enough to know who falls into which category and finding that balance will mean happy bridesmaids in outfits.