For many couples, their wedding is about family. And when they want to celebrate their big day, they want to include everyone as very important guests, including the children. It might just be the couple's kids, the young ones in the bridal party, or absolutely everyone's offspring, but these couples need a child-friendly venue for their reception.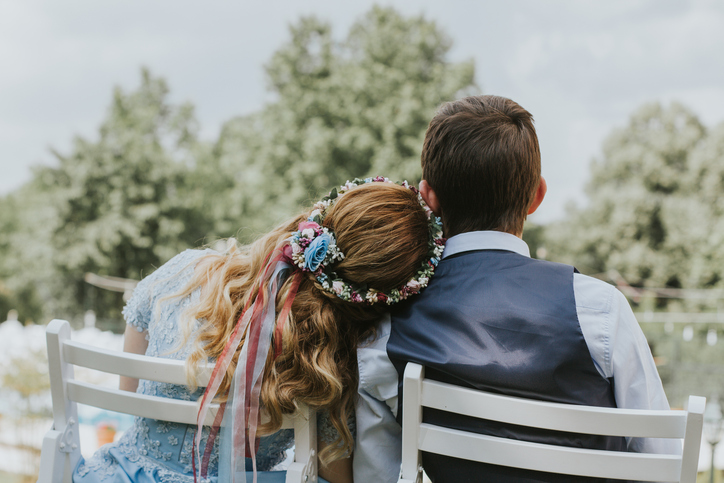 Reception venues have a number of ways they can cater for children, and make them central people in the day, not just an afterthought.

There might be catering, tables and chairs specifically for smaller people, rooms or outdoor spaces to entertain them, accommodation for convenience at bedtime, or connections to entertainers perfect to keep the kids occupied.
For great ideas about how to entertain children at your wedding, see our other article here. 
Here is our rundown of the best child-friendly wedding reception venues in Sydney (as chosen by the editor):
Positioned a quiet cul de sac with plenty of easy access for parents, Warwick Farm prides itself on its tranquil surroundings.
The Holiday Inn Warwick Farm is a one-stop shop, with accommodation not only for yourself but also for your guests which is very convenient if little ones need to be put to bed.
There is also a newly renovated Events Centre and Courtyard Garden for that elegant, chic and modern look, and catering options and fun spaces to entertain the children on the day.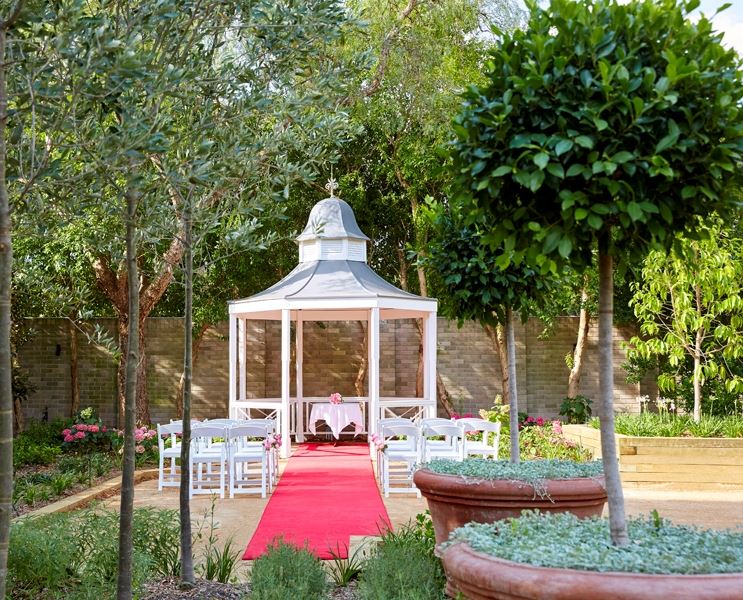 Royal Botanic Gardens and Domain
Not only just a stunning and first-class wedding venue but a wonderful place to include children in your big day.
With lots of gorgeous gardens for the kids to run around or to add jumping castles or a cute glamping set-up for their entertainment, all of the parents at your ceremony and reception will be very happy.
You can select the Lion Gate Lodge, a stunning Victorian sandstone cottage boasting a private landscaped garden and a large awning covering a paved courtyard.
Or perhaps the Palm House, oldest glasshouse in New South Wales, flooded with natural light and surrounded by a beautiful garden setting.
Or choose another lovely spot to erect a marquee and plan your own fun.
Set on a beautiful farming property, your children will be most welcome, and pretty chuffed, to come to your wedding at Gledwood.
Boasting a number of spectacular locations for outdoor ceremonies, or the homestead itself, adult guests will also really enjoy experiencing the ambience and uniqueness of this magnificent venue.
This great spot is perfect for either formal or casual, massive or intimate wedding celebrations.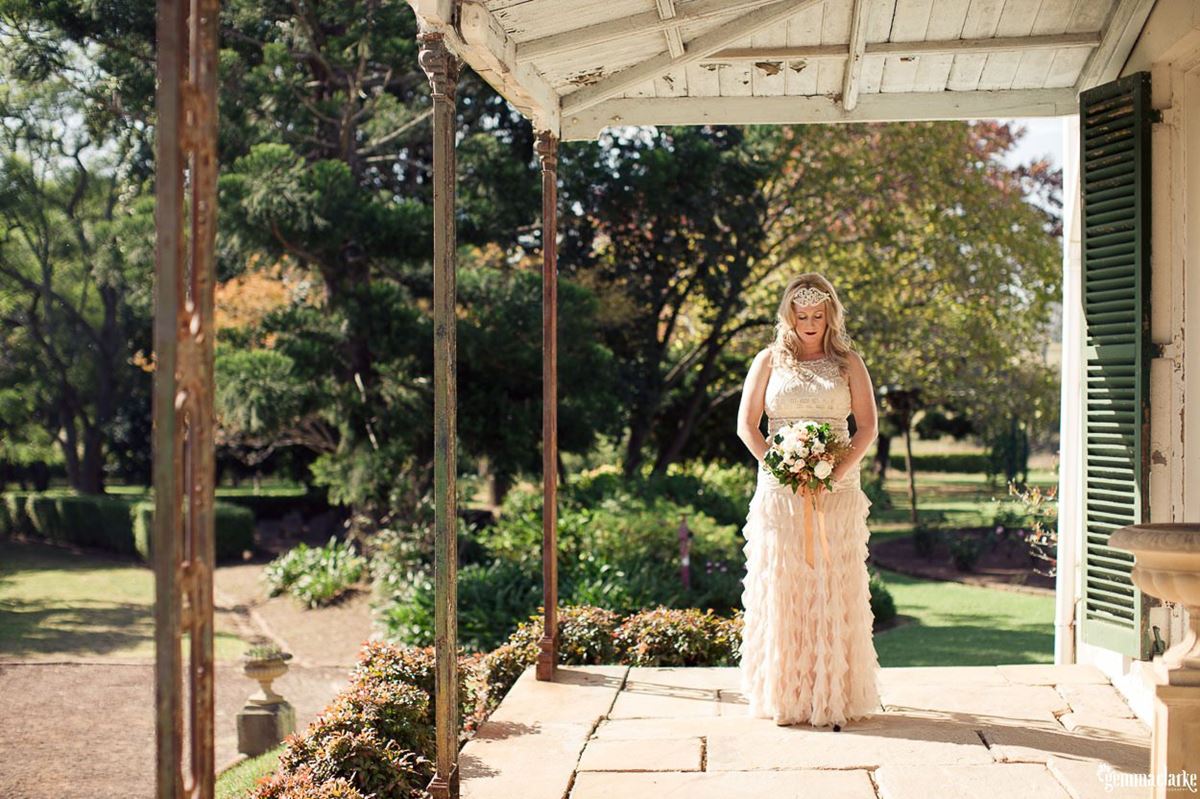 Reopening in October 2017, Athol Hall has been transformed into an incredible venue.
This venue is new to the wedding reception game, but already getting positive reviews about their services and their ability to accommodate individual requests.
With an experienced team of event professionals, supported by Group Executive Chef Adam Birtles your dream of the perfect wedding is here.
And, with a large balcony and spacious grassy area, there are plenty of spots to raise a glass and enjoy watching the sun set over Sydney Harbour Bridge while the children scamper about.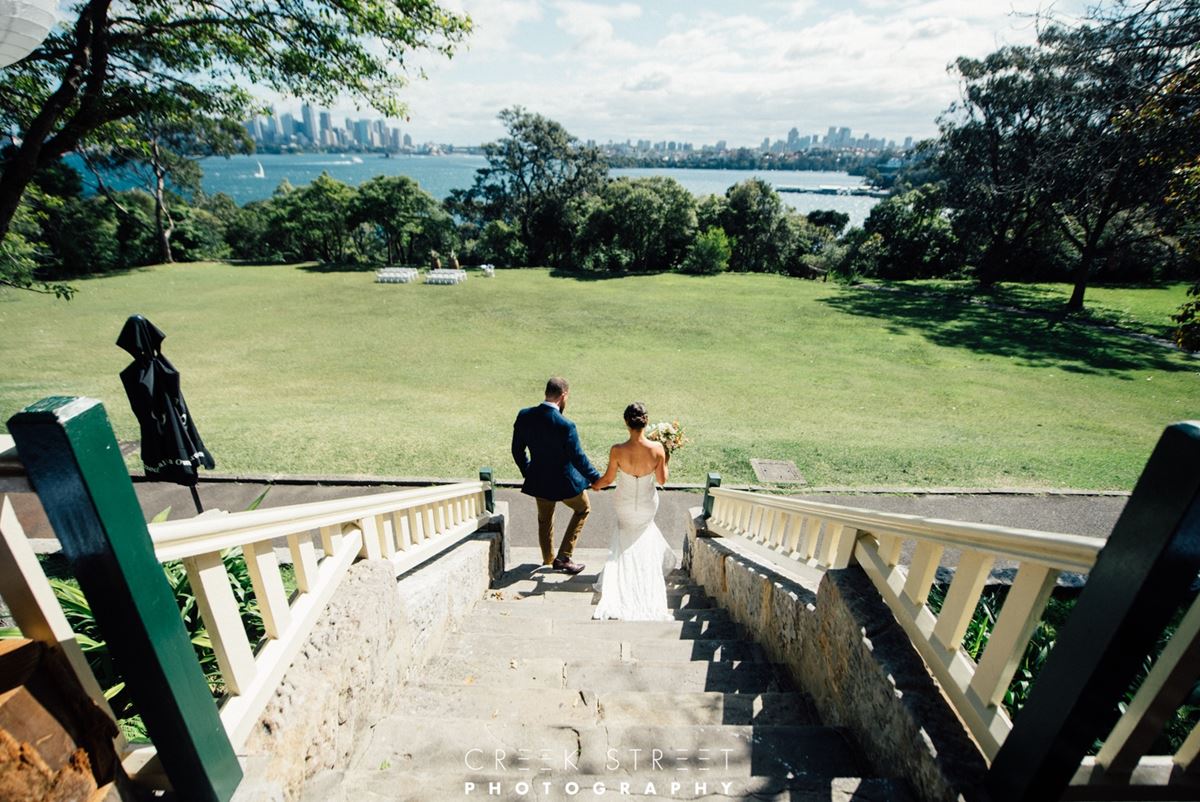 The Gardens on Forest is the ultimate child-friendly venue, with the charm and character of the late Victorian era, it was purposely built to host all-inclusive weddings.
Ideal for your traditional, classic, trendy, extravagant or shabby chic wedding or you can choose from their specially designed packages,
Heavenly, Blissful, Delightful, Wildflower or Warm Winter Weddings.
The gardens are a magical focal point for wedding photographs and a classic backdrop for couples who wish to hold their ceremony or reception out of doors with lots of space for children.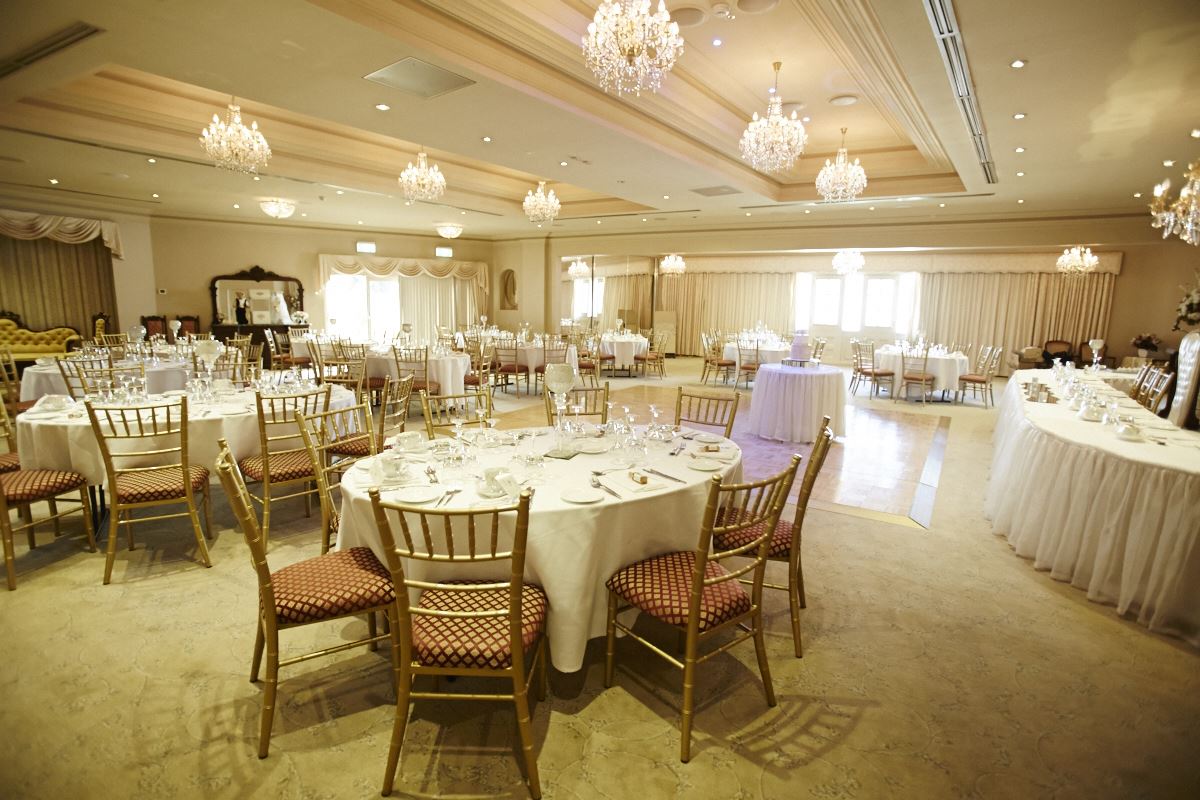 This wedding venue provides a fairytale setting that will delight both young and old.
With all of your day set here, parents have the benefit of not having to cart their children around.
There are a number of themed gardens to explore, and fairy lights illuminate everything after dark.
Talk to their wedding planner Kylie about additional ways Hunter Valley Gardens can cater for your children for memorable moments and a stress-free day for everyone.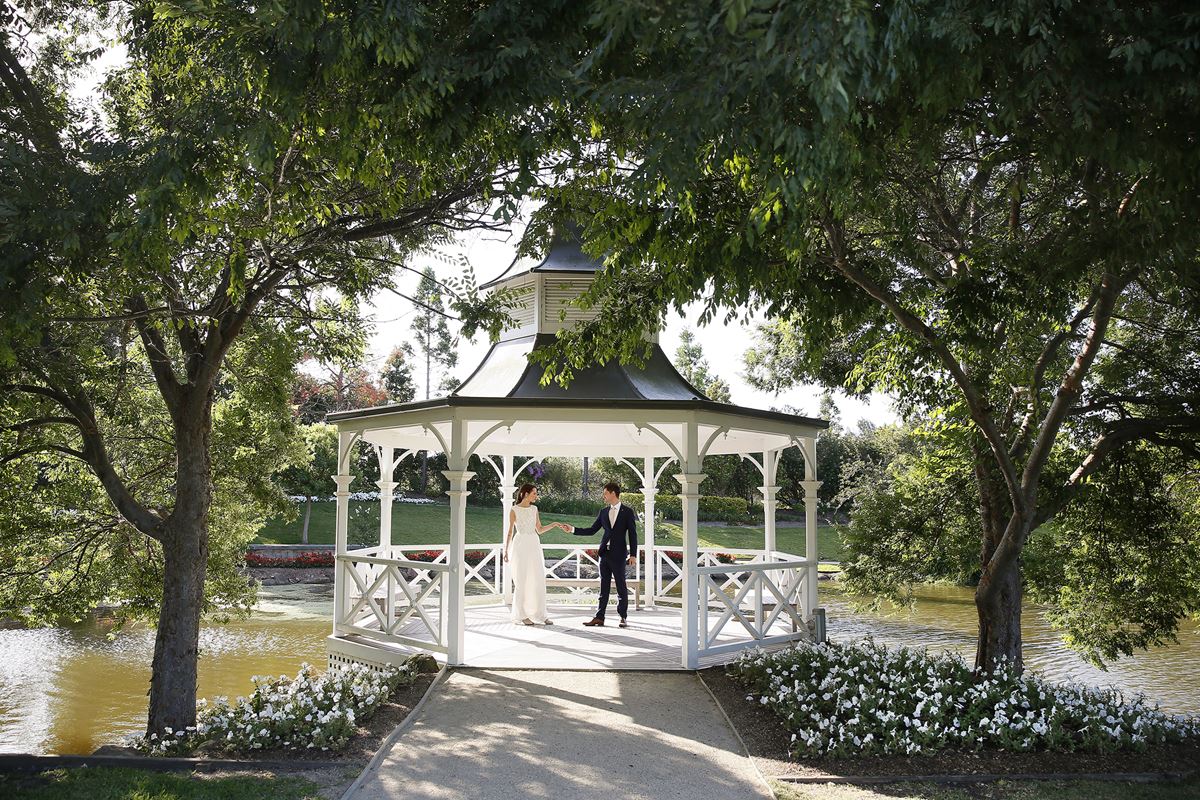 How could a wedding at Luna Park be anything but child-friendly?
Another venue that is sure to impress guests of all ages, Luna Park has specialised in delivering fun, creative wedding celebrations that are extraordinarily unique.
The heritage listed park exudes elegance and prestige and offers stunning views over Sydney and the Harbour.
You will also be treated to some of sweetest photography backdrops of any of our venues.
If you are looking for satisfied guests and an unforgettable day, then look at Luna Park.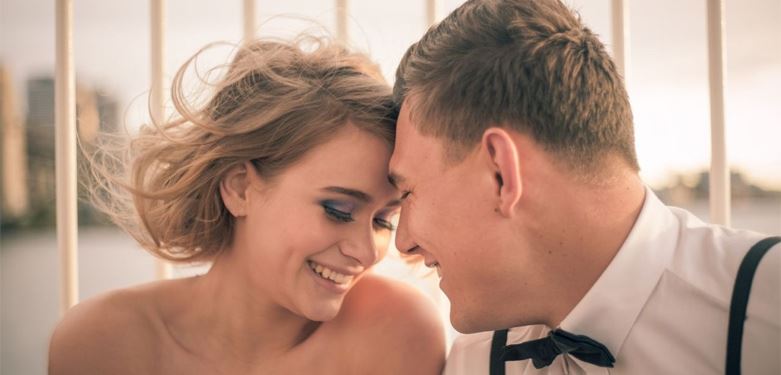 For an elegant, modern and very competitively priced wedding, try Kemps Creek.
They offer a choice of a-la-carte, cocktail or buffet style catering, with packages designed to cater for all budgets and to include everything their guests could dream of.
The Oasis Room offers a beautiful outdoor area featuring a Rotunda, exquisitely manicured gardens and a unique early 1900's horse-drawn carriage everyone will adore.
You could even organise a game of bowls for your little guests, or set up a room for babysitting, colouring, and games to keep them occupied.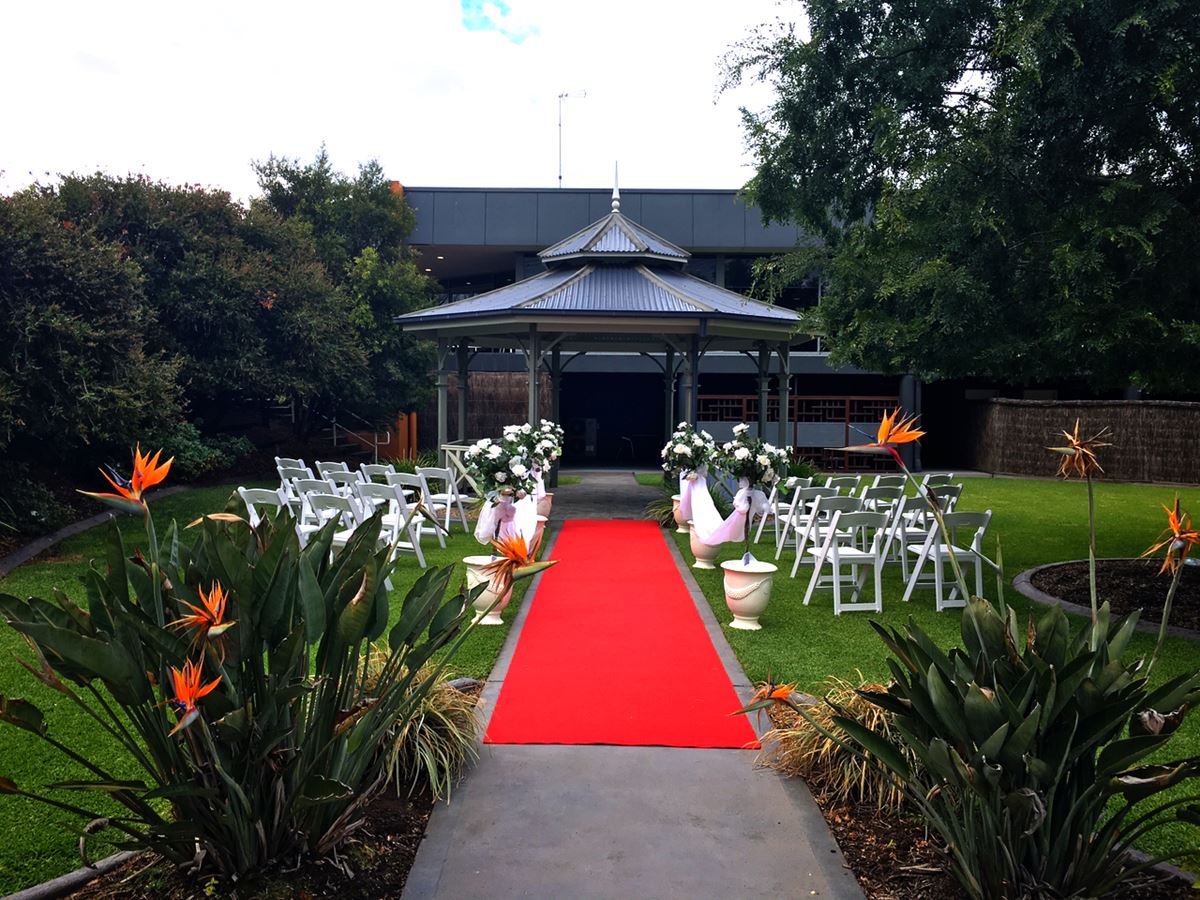 Where better to host a child-friendly wedding than in your own backyard?
You don't need to compromise on quality and you can keep your planning hassle-free when you arrange for this very talented catering team to prepare the feast.
They have a team of wedding specialists, event planners and chefs to work closely with you to deliver an unforgettable wedding day experience.
Their expert Michelin-trained Executive Chef is passionate about creating contemporary menus.
Their flexibility allows you to choose dishes that suit your wedding and guests, or they can tailor a menu specifically to suit your needs.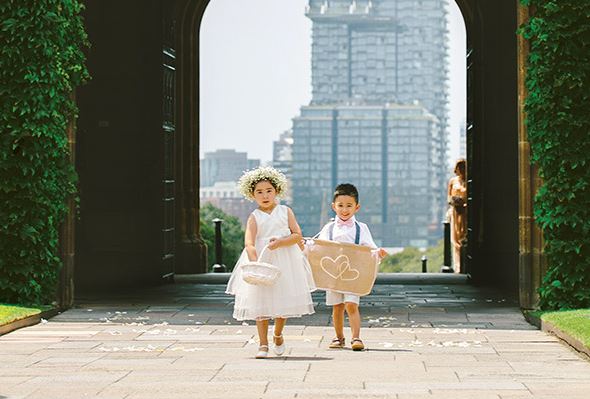 This picturesque space has thought of everything for your wedding day.
Set among sand dunes at North Palm Beach on the Northern Beaches, family-friendly weddings are their speciality.
They can assist with every aspect of planning from the celebrant, flowers, and decorations, to pointing you in the right direction for a good photographer in the area.
With their manicured gardens and surrounding natural Australian flora, they offer the perfect setting for an intimate ceremony to include pre-reception drinks or a huge sit-down banquet.
And lots of wonderful spaces for the kids.