While everyone wants their wedding to be unique, there is one thing they all have in common; wedding days are looonng. Especially for kids!  From the ceremony to the photos to the speeches to the reception to the dancing to the fireworks, all up a wedding day takes a very long time. And if you have invited children to your wedding, how on earth do you keep them entertained?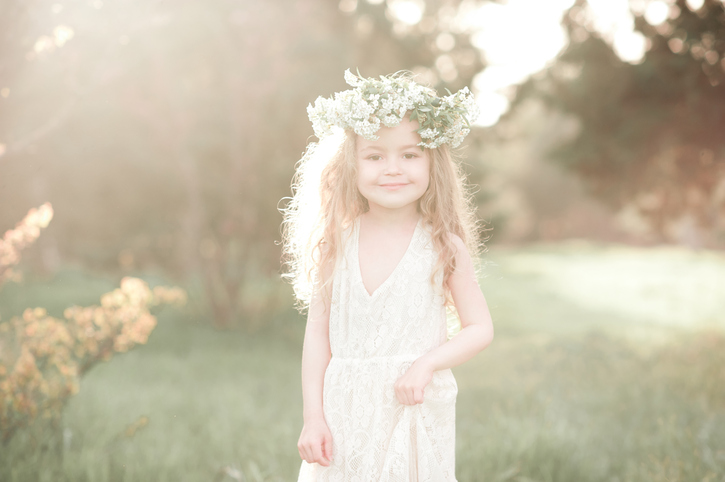 You don't need to exclude these VIPs from your big day, instead take a few extra steps to look after them and make them feel especially included. What kids find fun can be a lot of fun and relaxation for everybody on this monumental day.
If you add some child-friendly activities to your wedding you will make everybody happy. The kids will love it, their parents will love the break, and even child-free adults will enjoy taking part in things like a jumpy castle or a make your own sundae buffet.
Here are 12 ideas for keeping children entertained at your wedding:
High Tea
A wonderful idea at a wedding can be catering just for the children. While food vans are increasingly popular for the adults, why not arrange someone to come in and cater for a high tea party for the children? The style and occasion of this fit in perfectly for a wedding day and can make for some gorgeous photos. Check out some options here. 
Glamping
There are super cute slumber party companies that bring a touch of glamping to children's birthday parties, why not arrange for this for your wedding? They could set up at outdoors under the stars if it's fine or in an adjoining indoor space if not, and the kids from your wedding can have their own slumber party with tents, fairy lights, popcorn, movies, games and more. Check out Sweet Dreams and Goodnight in Sydney.
Babysitting
You could also arrange for some babysitting in the room as well to give adult supervision and constantly keep the kids interested. Offer storytime, crafts, and simple board games like Connect Four or Trouble. If you have older children consider offering a video games console as well.
Entertainers
Kids entertainers are guaranteed to liven up the day for everyone. Consider a magician or balloon animal specialist, or a face painter, or even a not-scary clown. Reach out to wedding entertainment suppliers and see what they can do for you. 
Jumping Castle
As this list continues I am finding it harder and harder not to imagine all of the adults at your wedding just wanting to join in the child-friendly activities!
Hire a jumping castle for one corner of the grounds at your big day and everyone will rediscover the child within. Talk to your wedding planner at the venue, they may have ideas for suppliers they have worked with before. While you are thinking of sideshow style activities, why not look into a vintage look carousel, an awesome land train ride or a clown machine.
Make your own food
Many weddings will have a lolly buffet that will keep young and old entertained (at least until the sugar crash hits!), but you could extend the buffet to many other ideas. Children can build their own sundaes, decorate donuts, cupcakes or biscuits. You could also try build your own pizza or tacos.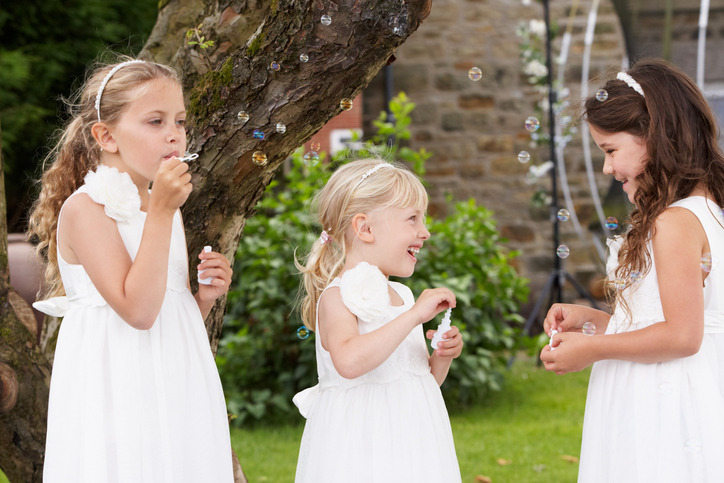 Karaoke
Again, the kids might have to wrestle this one away from some of the adults, but who doesn't love karaoke? Locate it in a nearby room and sprinkle it with child-friendly hits like songs from Disney and former Disney stars who haven't turned too raunchy yet. Hours and hours of fun.
Lawn games and rides
Lawn games are another very easy one to arrange, and many event specialists or vintage prop companies can rent them to you. Think quoits, croquet, oversized chess or Jenga, lawn bowls and more.
Petting zoo
Or consider fun rides for kids such as a pony or even a unicorn ride or mini haycart. Another so-sweet-you-could-die idea is to get a petting zoo with lots of baby animals to cuddle and feed, like bunnies, lambs or a bunch of puppies! Whose wedding would be complete without a bunch of cuddly fluffy puppies?
Hire a photo booth and props for your wedding guests of all ages to keep them entertained and have an incredible keepsake of the day as well. There is a wealth of choice of booths and services available, including photo and video options, lots of fun props and even green screen backgrounds. Keep a copy for you and your guests can take them home too.
Disposable Camera Scavenger Hunt
If your wedding is more on a budget, consider some options that you can plan yourself.
A fabulous idea is a scavenger hunt using disposable cameras; give children a camera each and a checklist of items they must get photos of. Include things like the wedding cake, the wedding car, someone laughing, the mother of the bride, someone dancing, your dinner, your favourite thing from the wedding, something purple and more.
Activity box
Something else you can easily put together yourself is a gorgeous activity box for each child guest. Include colouring sheets and pencils, word searches, stickers, finger puppets, bubbles, small LEGO sets or easy craft activities. Add glowsticks or sparklers for fun once the sun goes down.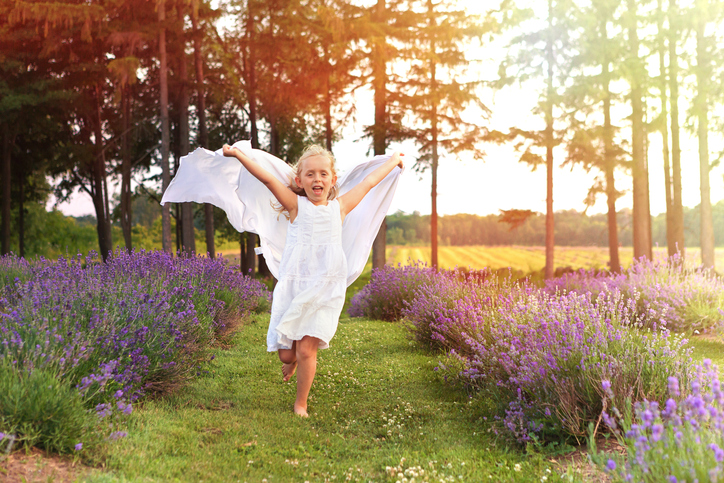 I'm starting to think that whether you have children attending your wedding or not, you should give some of these ideas a go! Why not make a whimsical childlike party or vintage style fete be the theme for your whole day, and let everyone have a ball? And if you do, make sure you send pictures to our Real Weddings page for inspiration for future couples planning their incredible day.