Your big day has come! And it's time for you and your girls to get ready, so why not have a mini slumber party prior to walking down the aisle? The perfect moment to relax, remember good all times, share stories and get some last-minute advice. So here's a getting ready with your bride squad guide!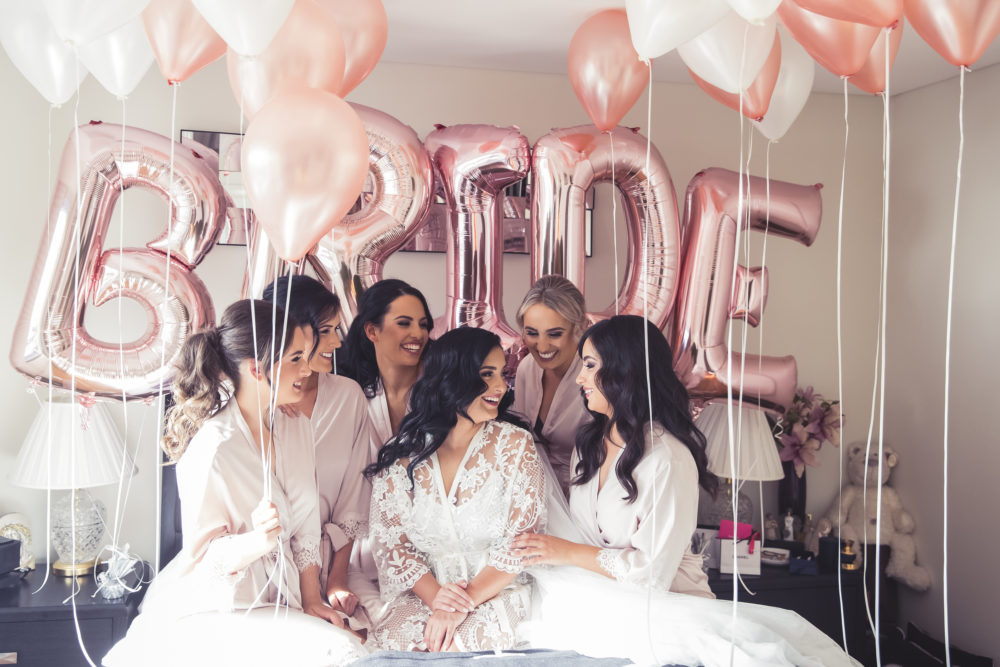 Wear something comfy
The main purpose of this gathering is to get ready as a team, so remember to wear something that is easy to take-off (not gonna mess up your hair and make-up) and comfy. Many brides choose to give a robe or comfy outfit as a present when asking their bridesmaids to be part of their bridal party, which is a lovely gift that they can still use after the wedding.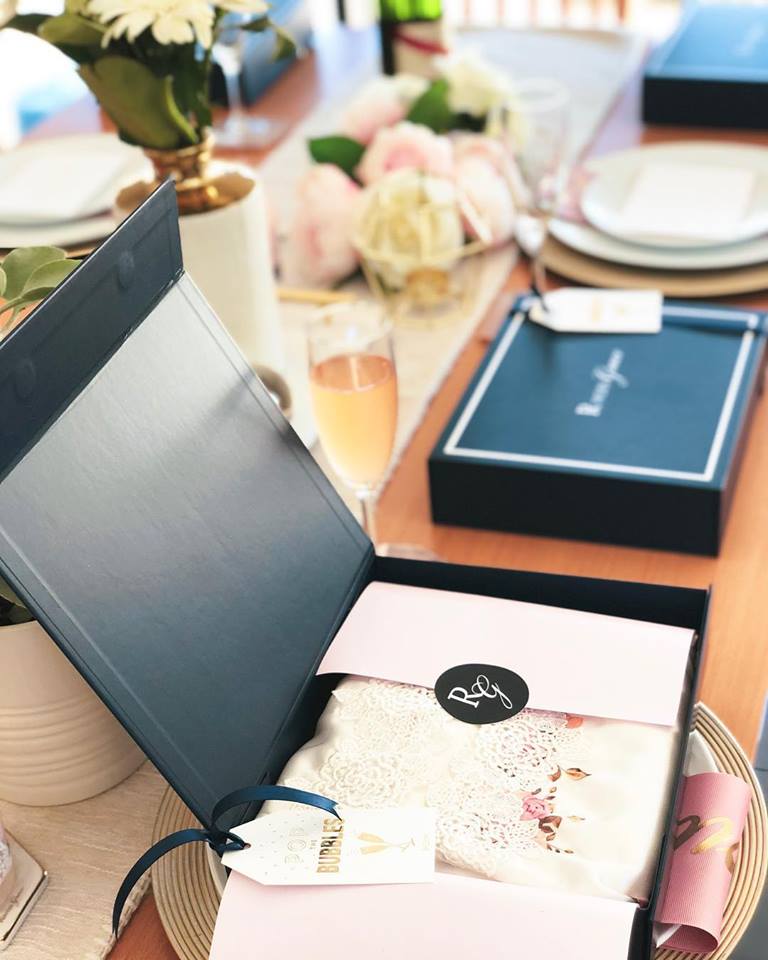 Hair and make-up done right
Don't forget to work on your time schedule so everyone can be ready on time and look amazing! If you're having a hair and makeup artist come in for the day ask them about timings to make sure you allocate enough time for everyone. If you're doing your own hair and makeup, practice before so you can be aware of the time and results.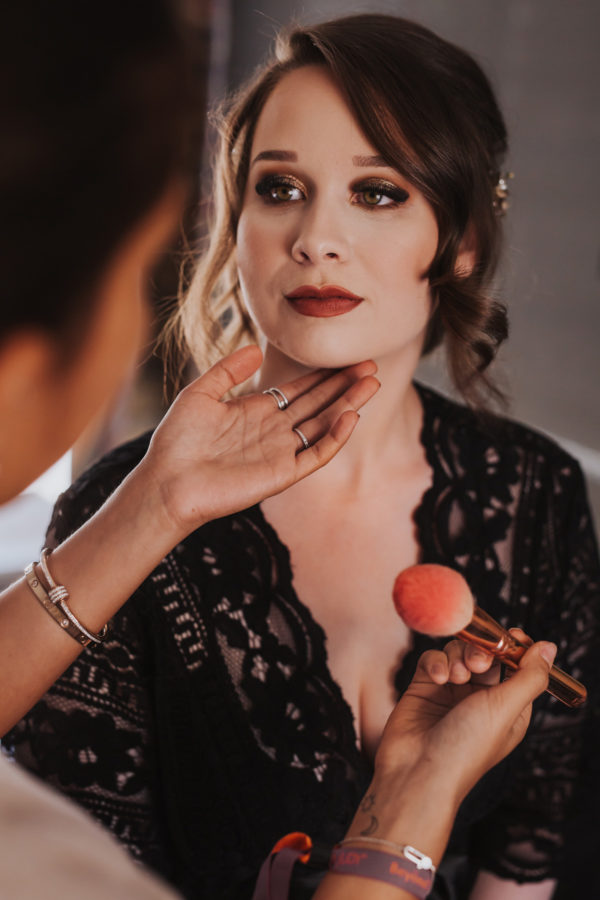 Gift or surprise
Many bridesmaids prepare a little surprise or gift for the bride-to-be, a nice way to show her your love and make her feel extra-special.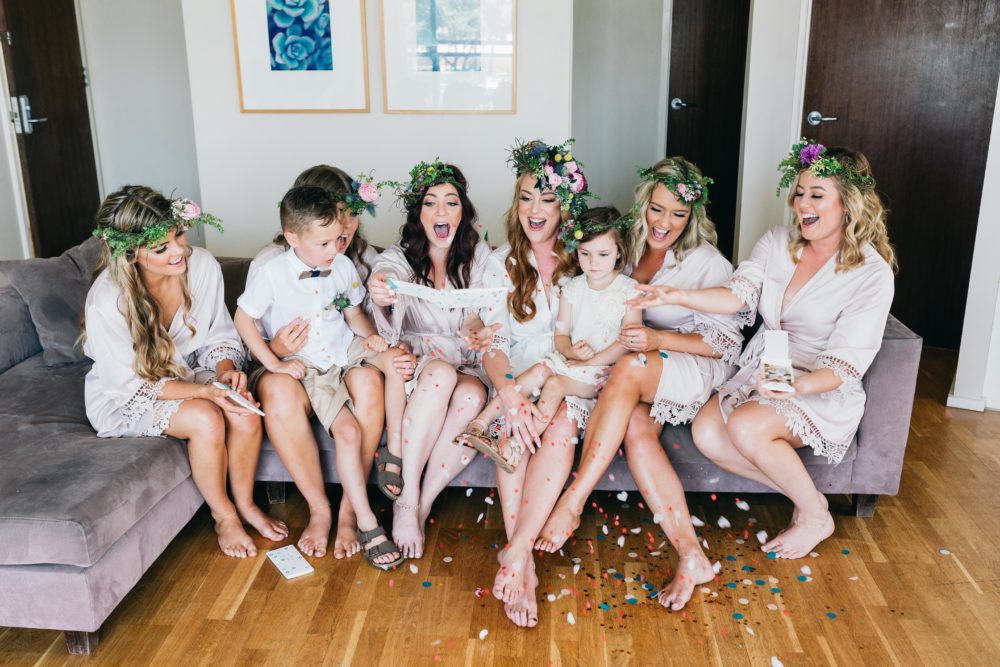 Drinks to relax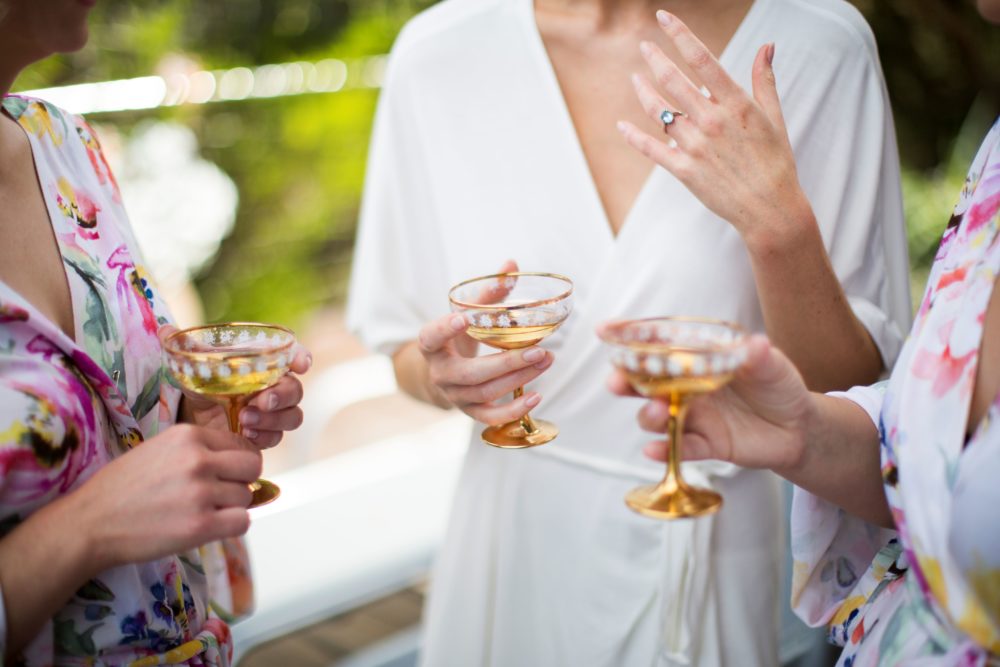 Definitely a must! Relax and loose-up a little before the wedding, cause the perfect way to start a celebration is with a toast! Also, some snacks could be a good idea too. So get those champagne glasses ready and pop-it like a queen.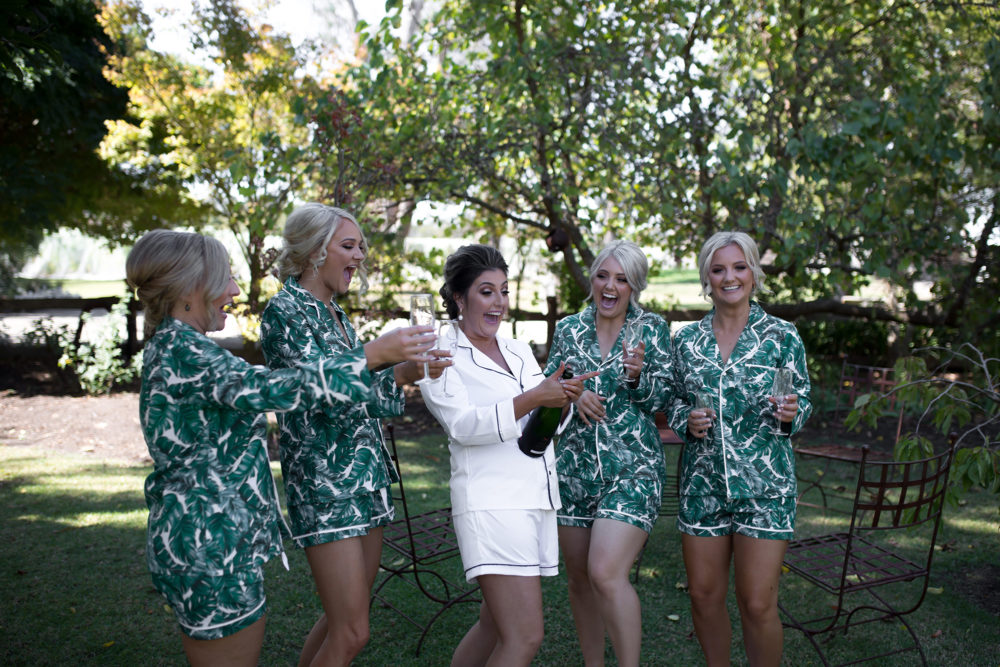 Put that dress on!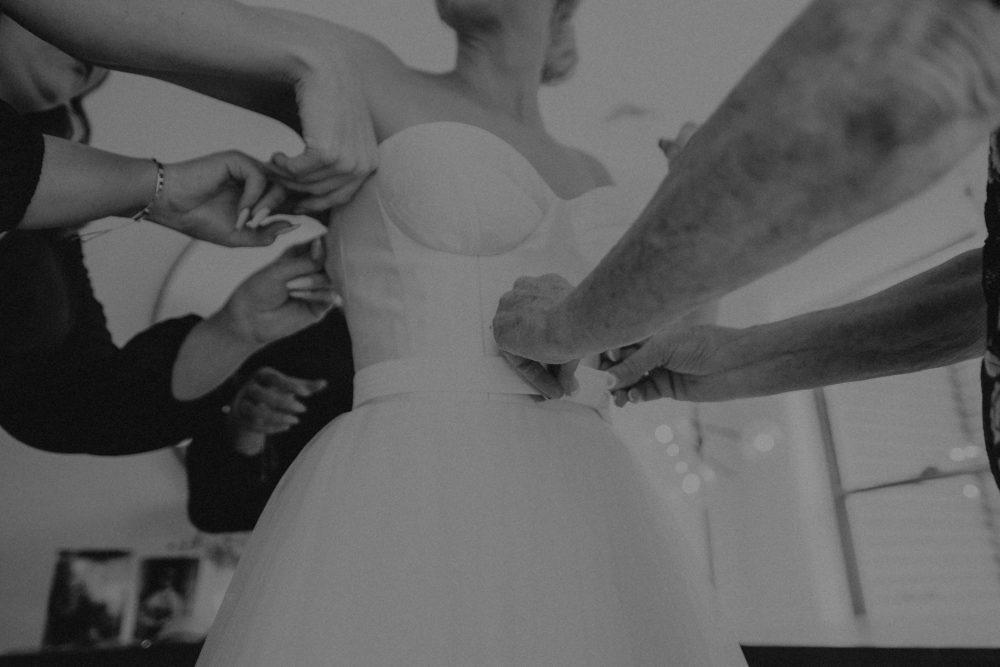 One of the most emotional parts is when you finally get to see your friend or yourself in the wedding dress, it's very hard not to shed a tear. Usually, putting the dress on is a more than one person job, don't forget to tell your photographer to be ready to capture the moment.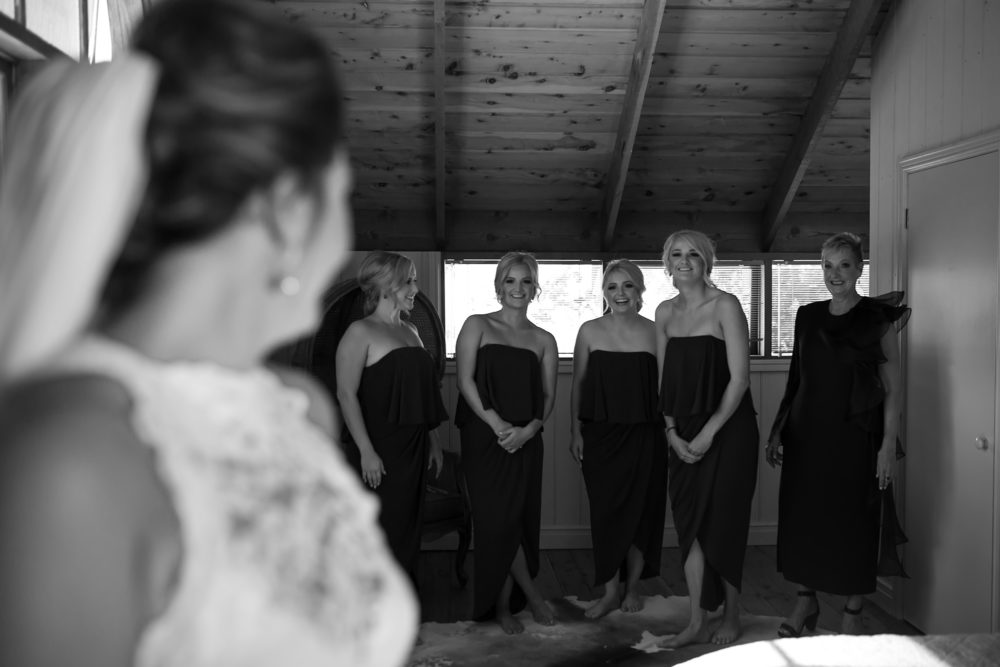 Have some fun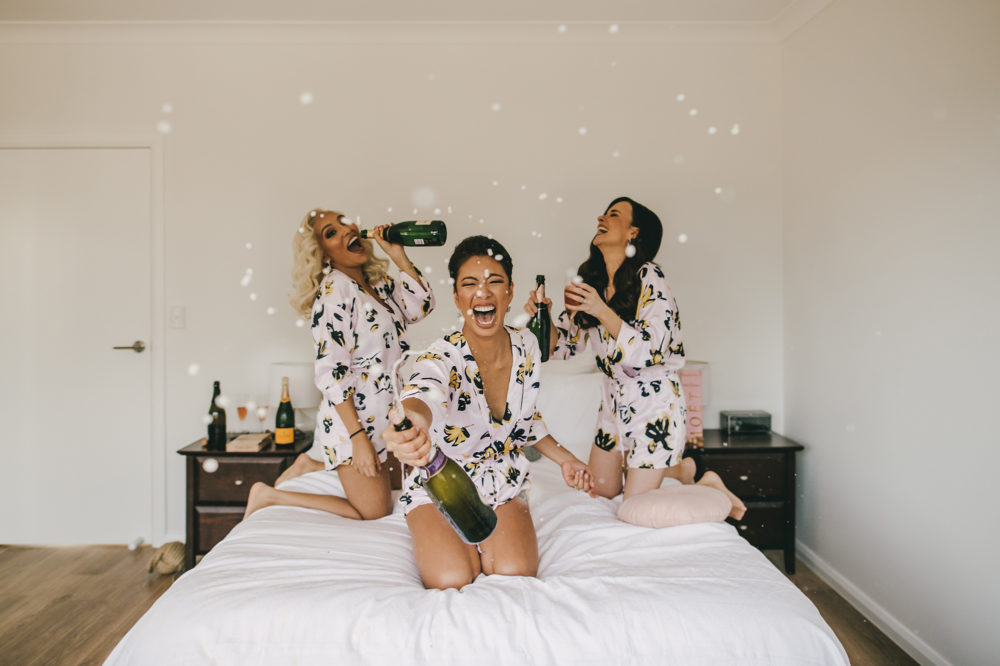 And above all, don't forget to have fun! Either you are a bridesmaid or the bride, live the moment, laugh, hug, sing, dance, drink and spread the love, cause the celebration is just getting started!