Persistence does pay off — just ask bride Katherine, aka Kate, in her venture to nab now-husband, Jesse.
While working at Jesse's family-run coffee shop, Kate was attracted to his blue eyes and black locks. She believed in love at first sight — but couldn't get his attention!
"I tried (and failed at first) for Jesse's attention until my persistence paid off when we had our first date at a party," the now 34-year-old says of Jesse, 32. "We laughed whilst watching Black Books and Family Guy, and connected listening to Sigur Ros. We then moved in together after a few weeks!"
Ten years later they have ticked off Kate's Masters Degree, Jesse's own business venture, six homes, two cats, a brief hiatus from each other, travel and "heaps of belly laughs". The pair married at their bohemian wedding on October 28, 2018 with a ceremony at Kingscliff Lions Park and reception at Babalou Weddings and Events.
"Our wedding was bright, colourful, happy and full of love," smiles Kate.
Photos courtesy of Figtree Wedding Photography.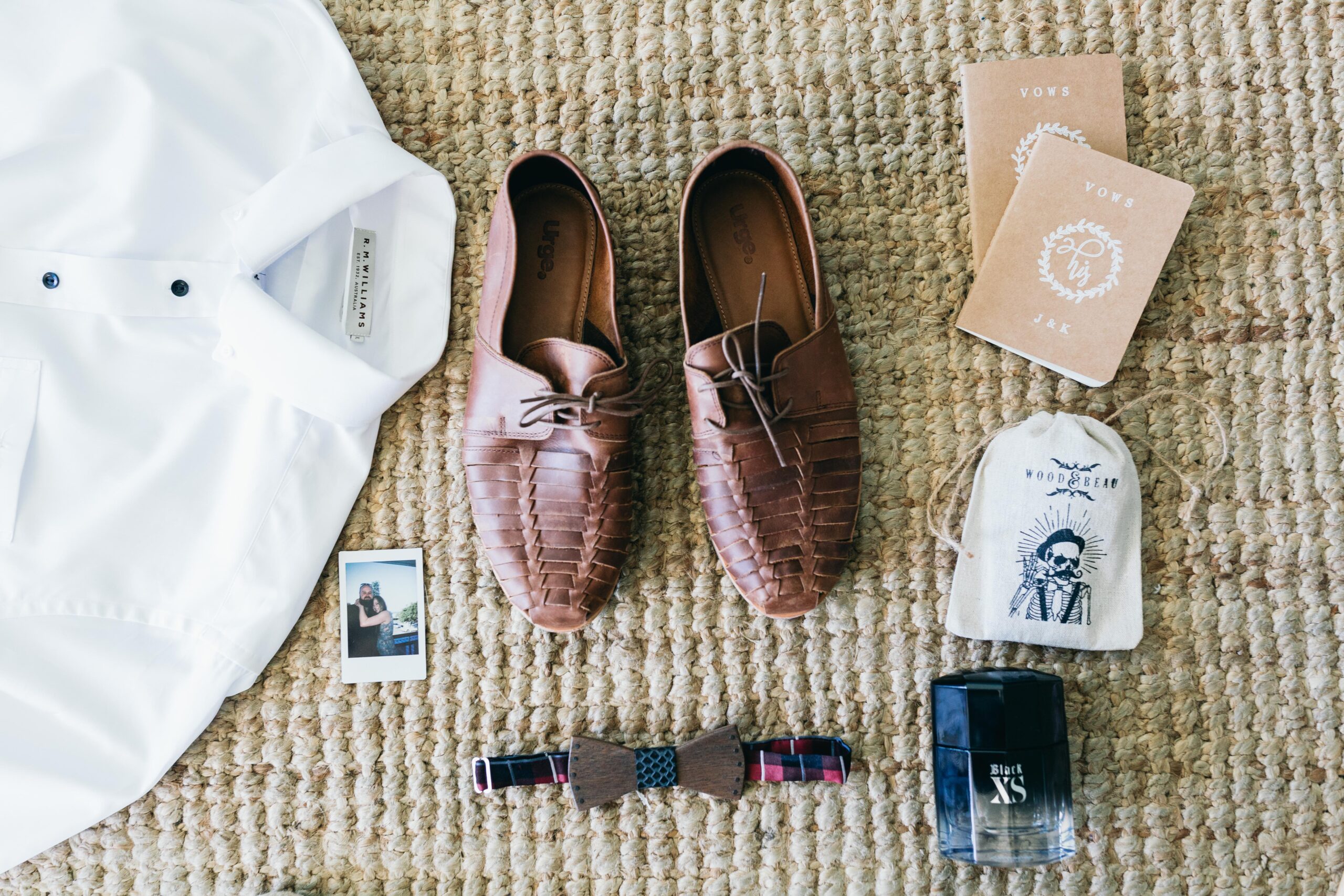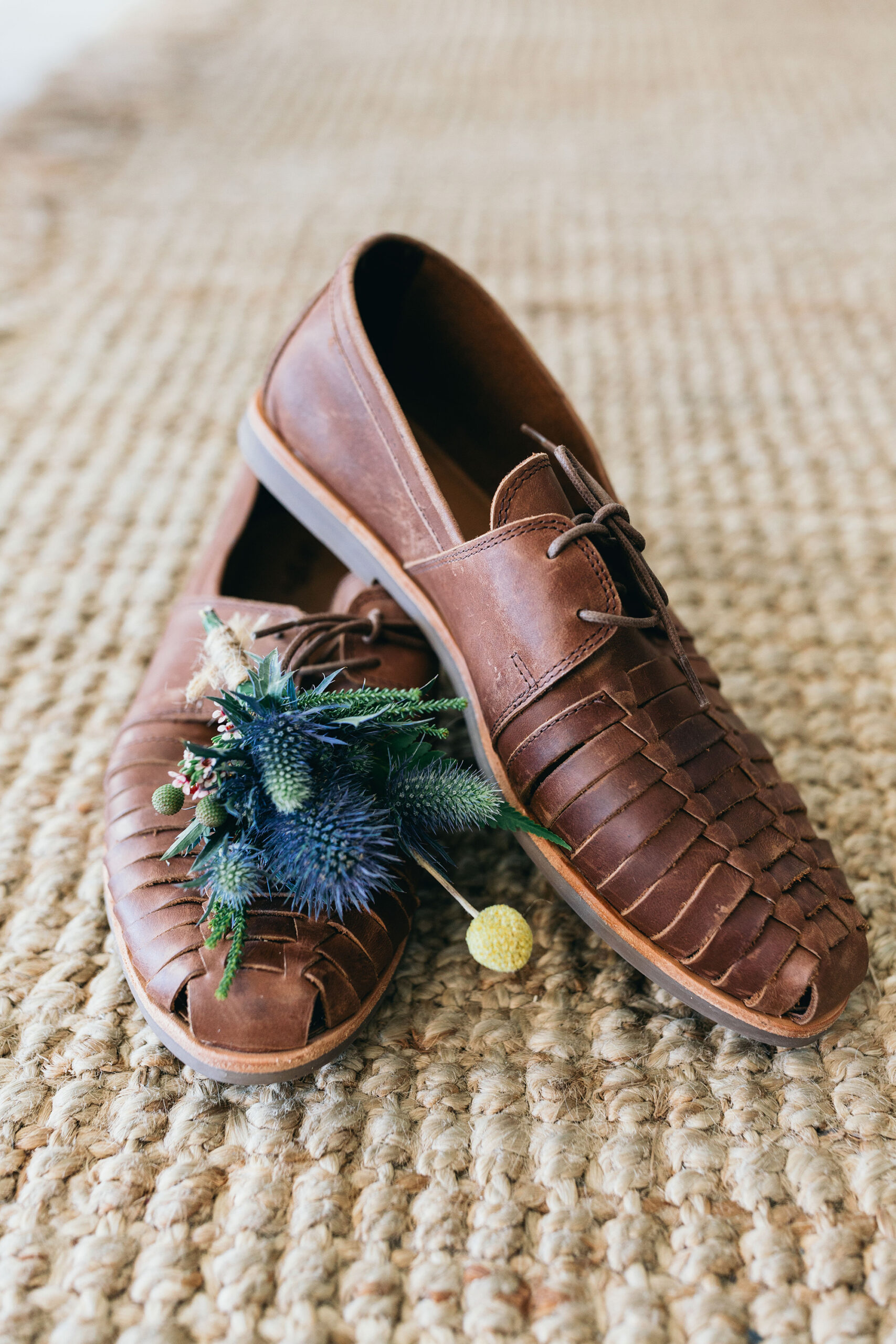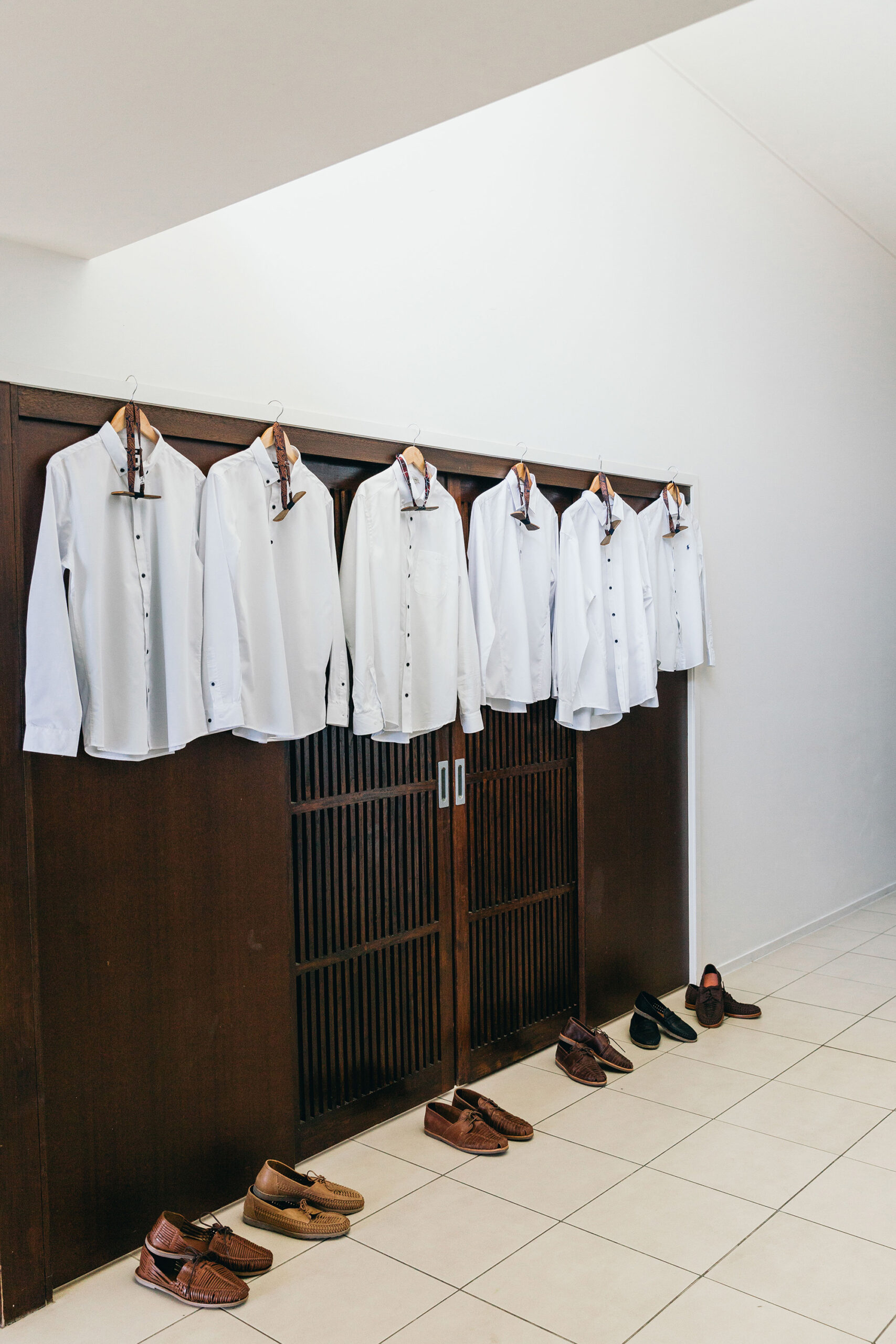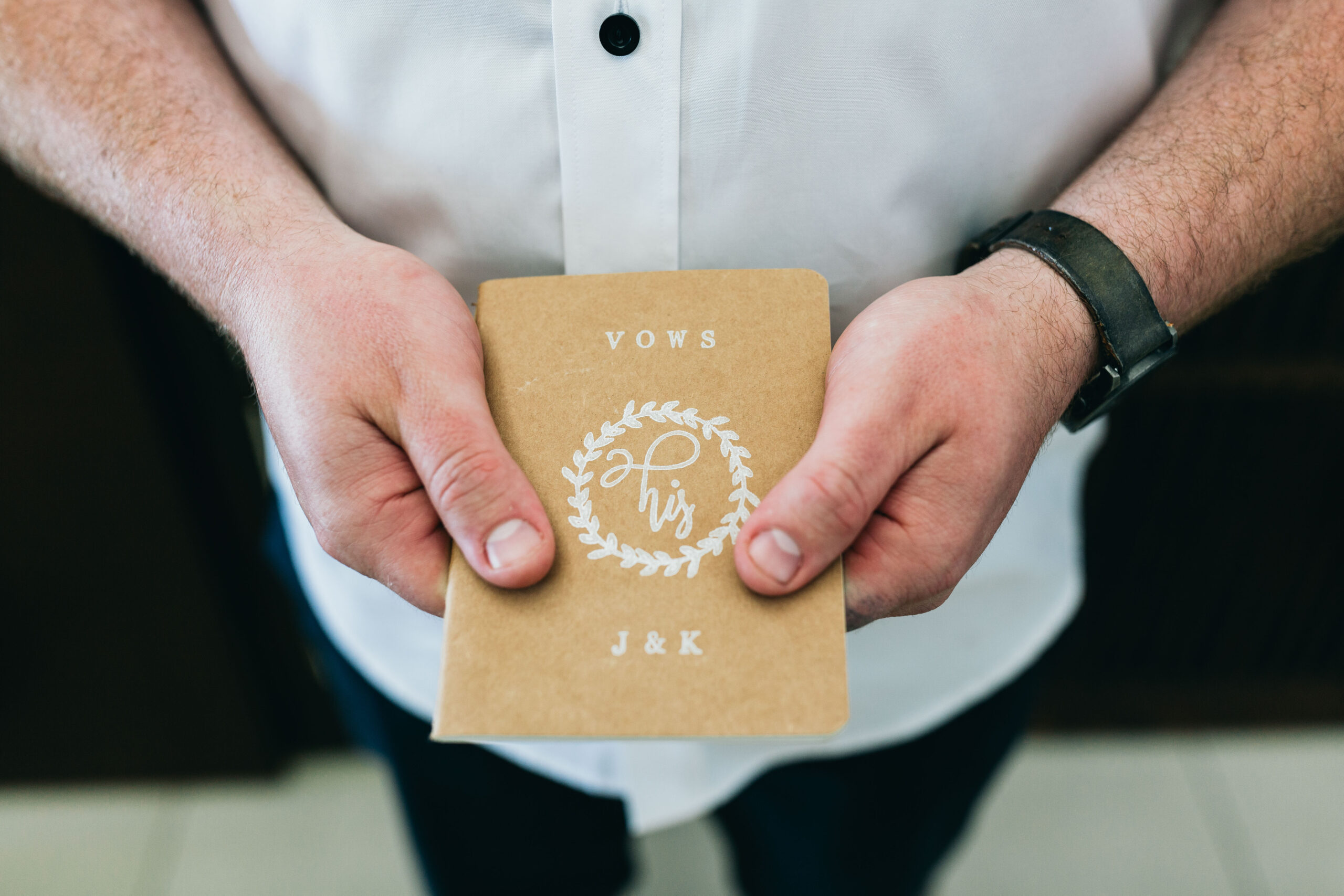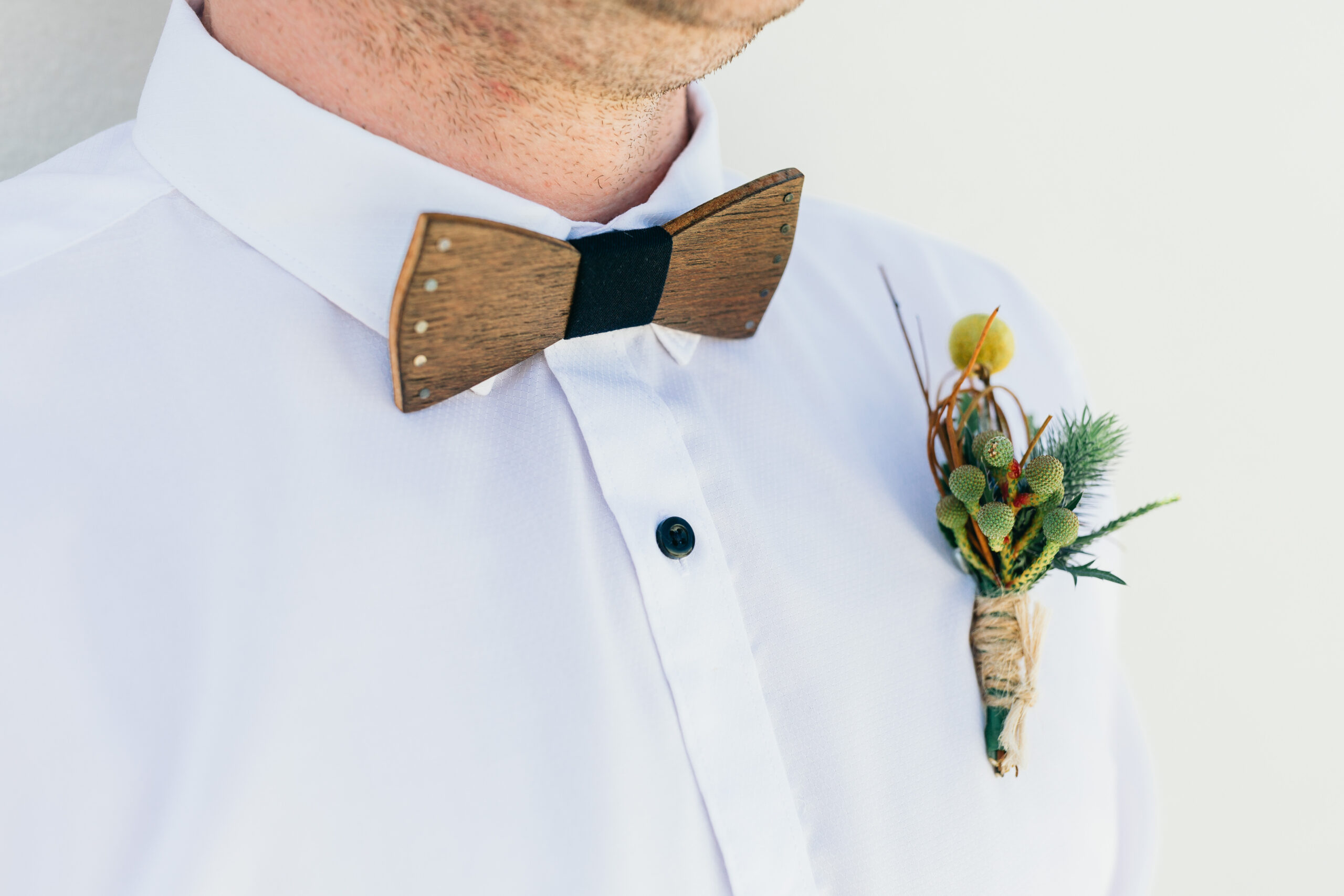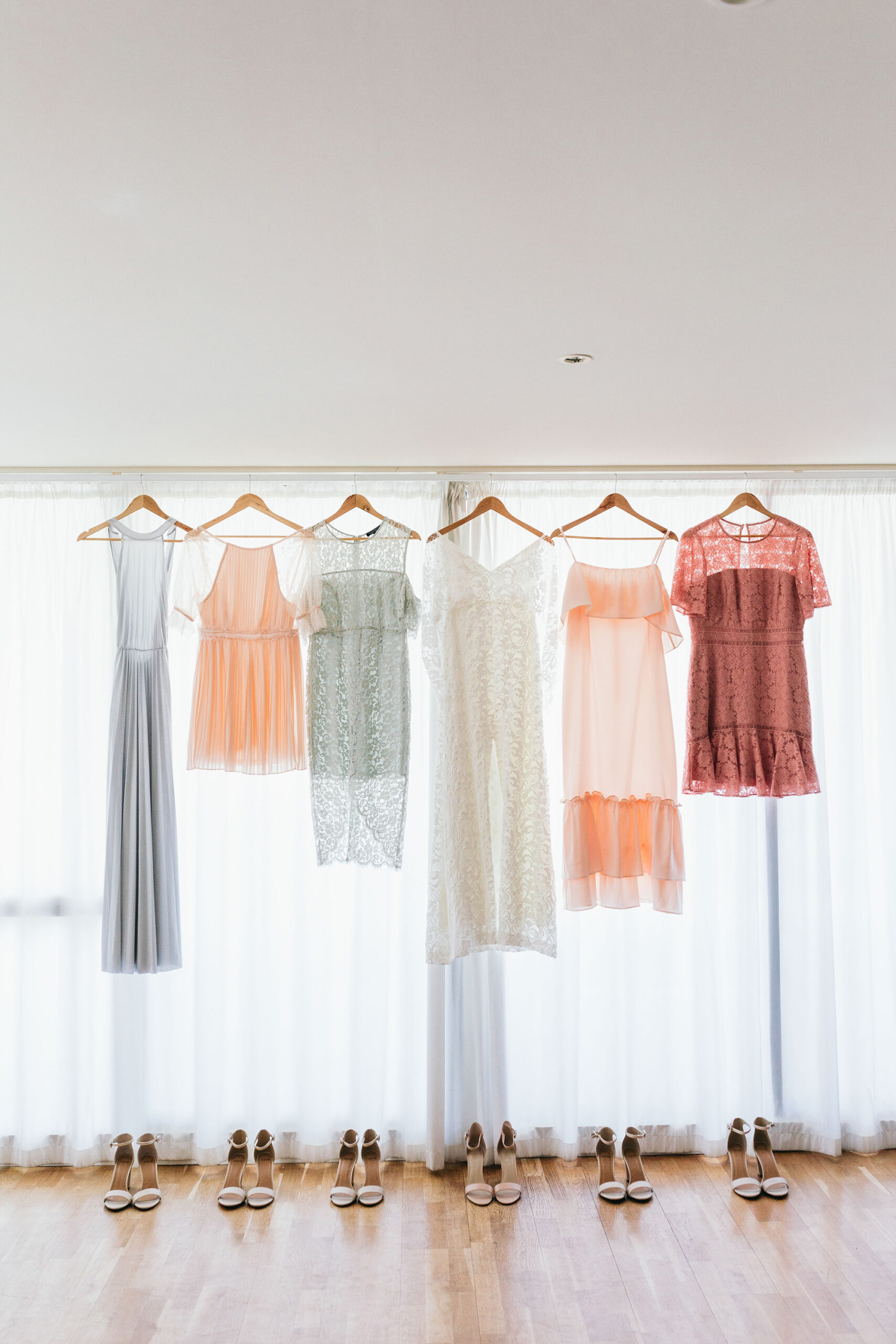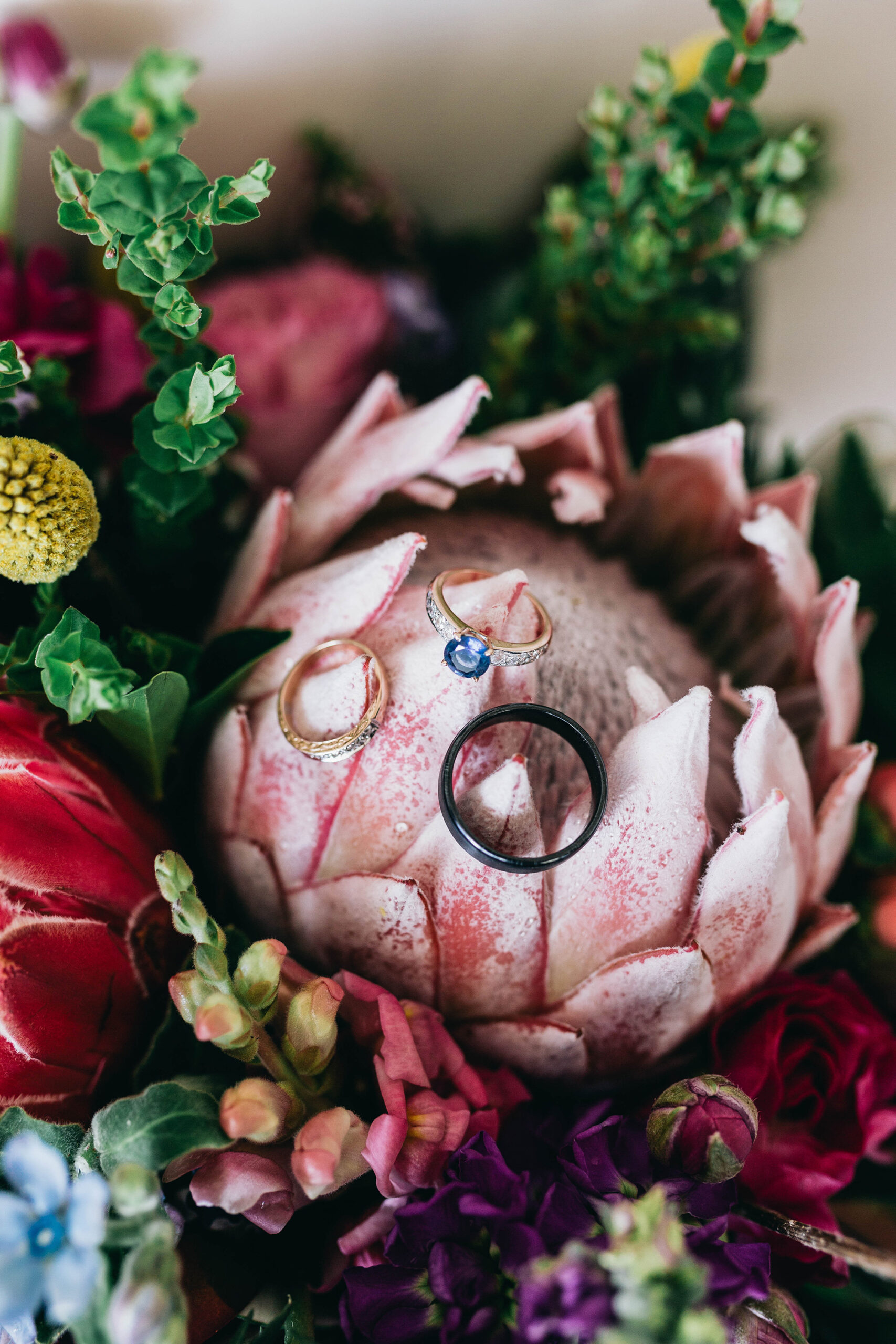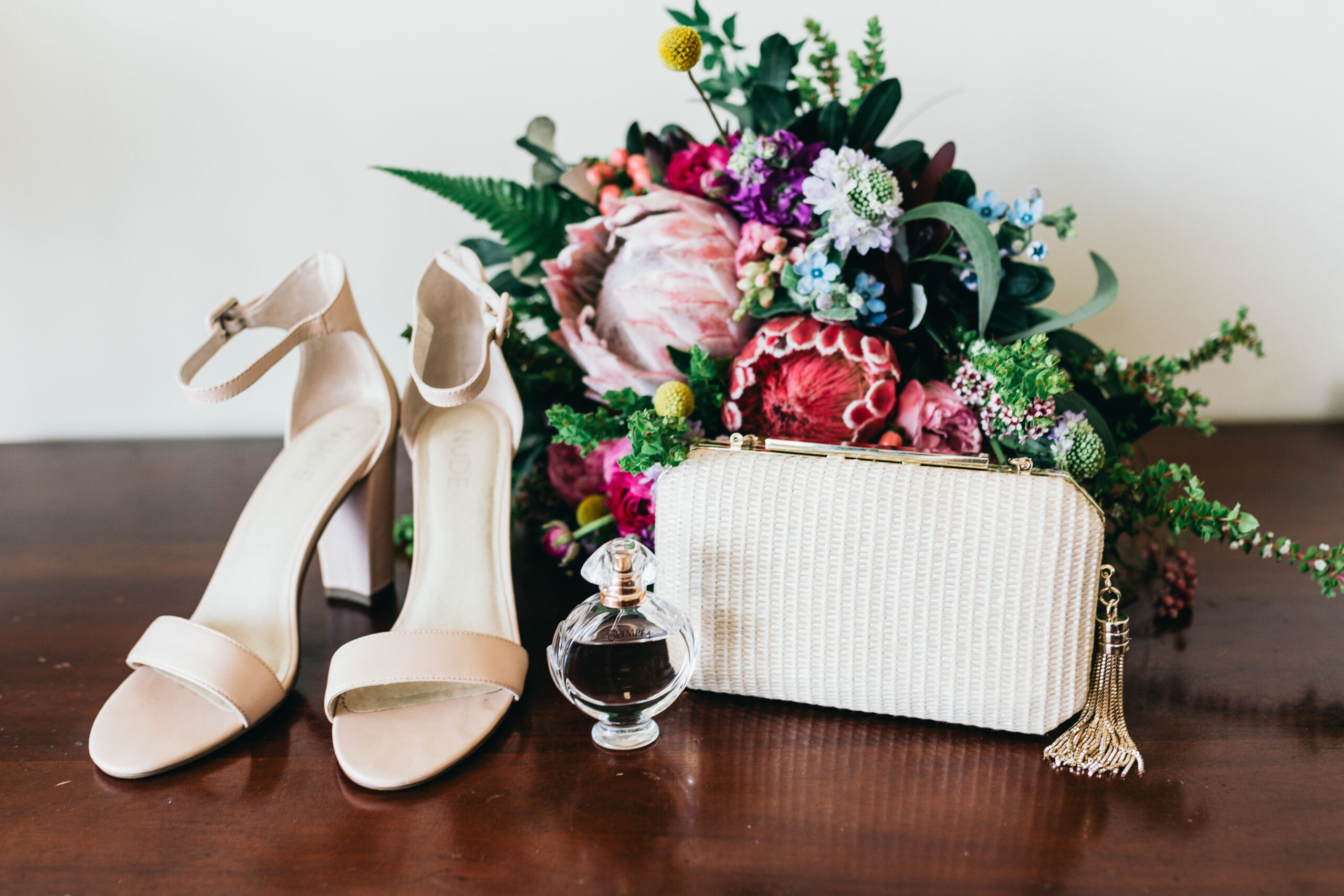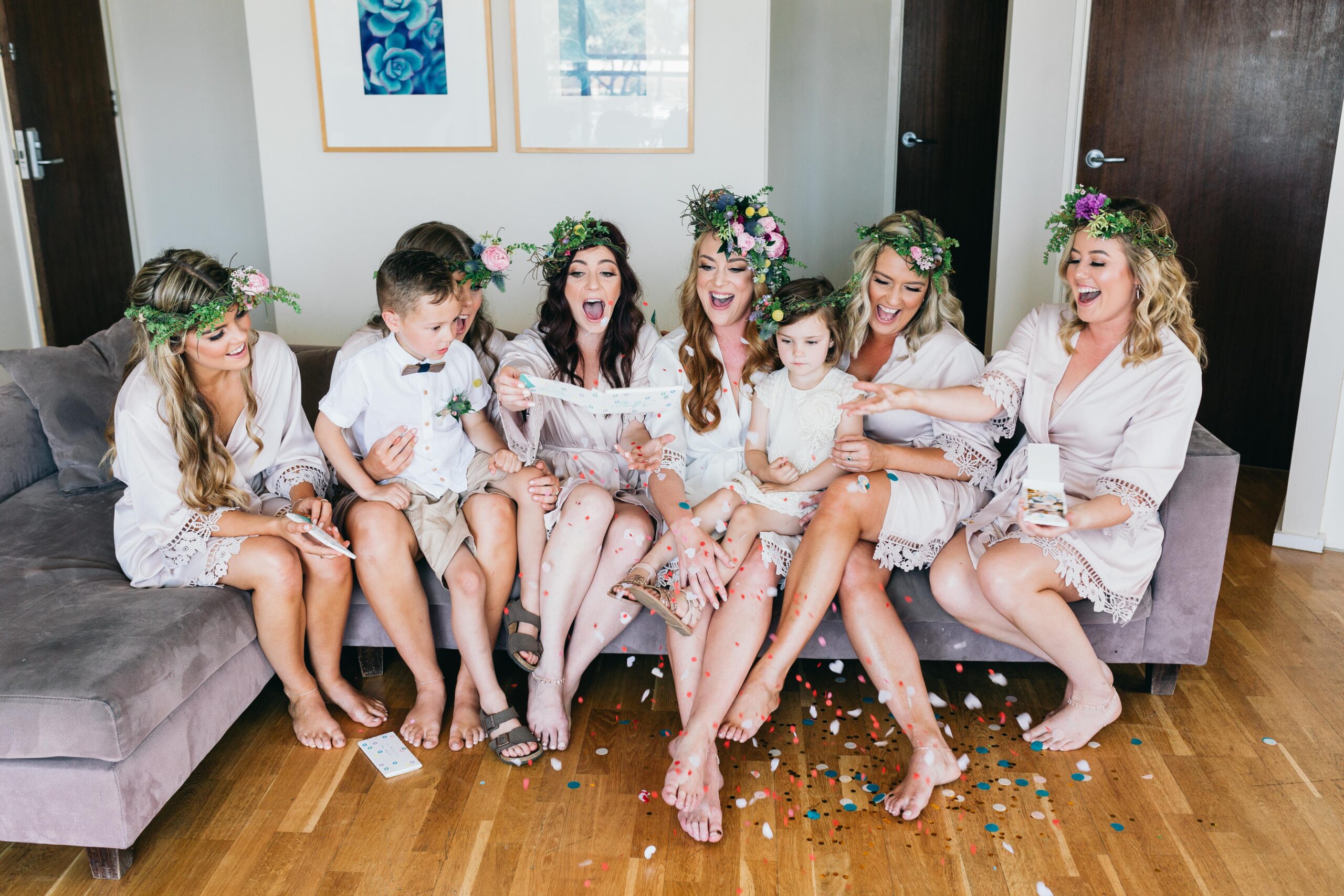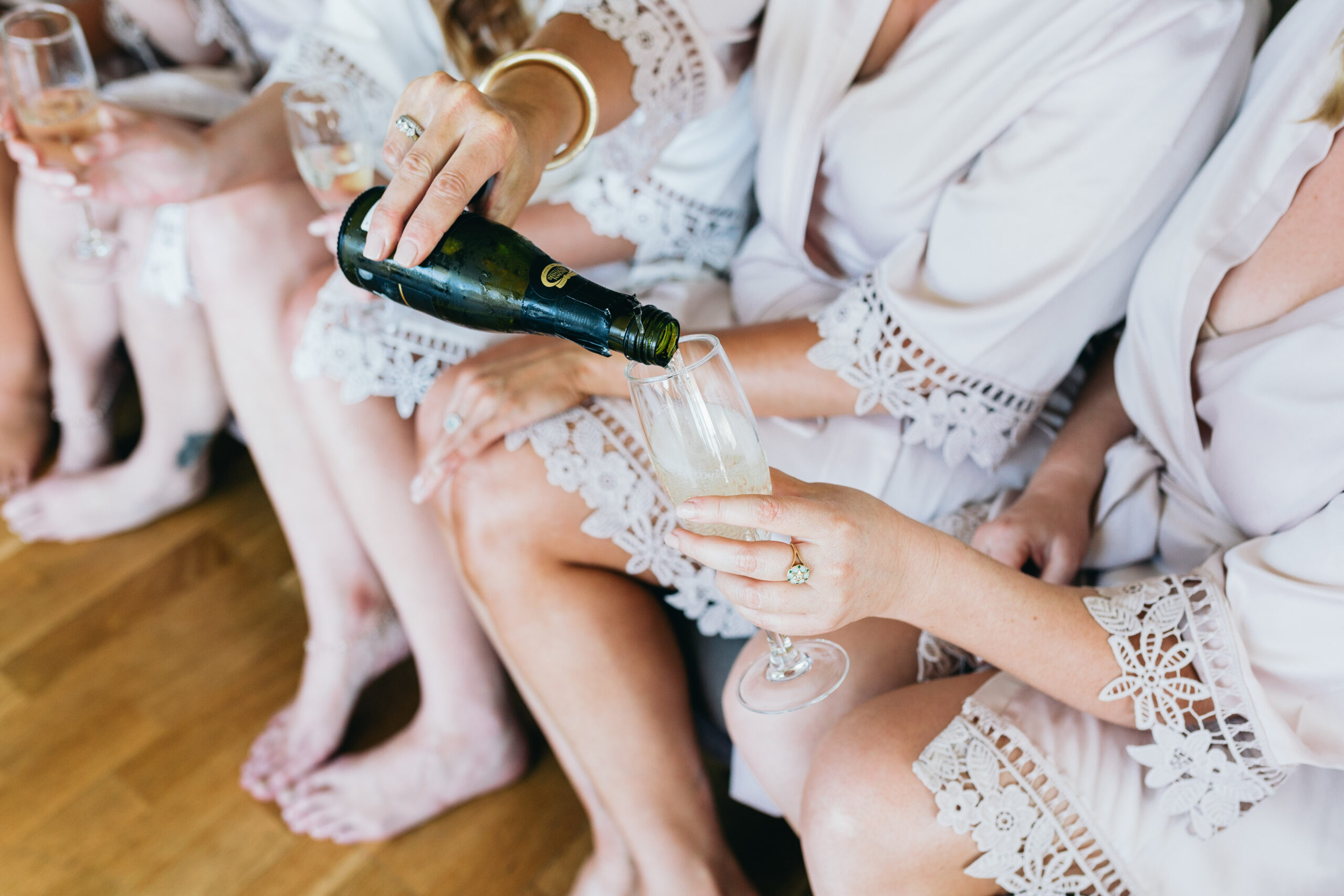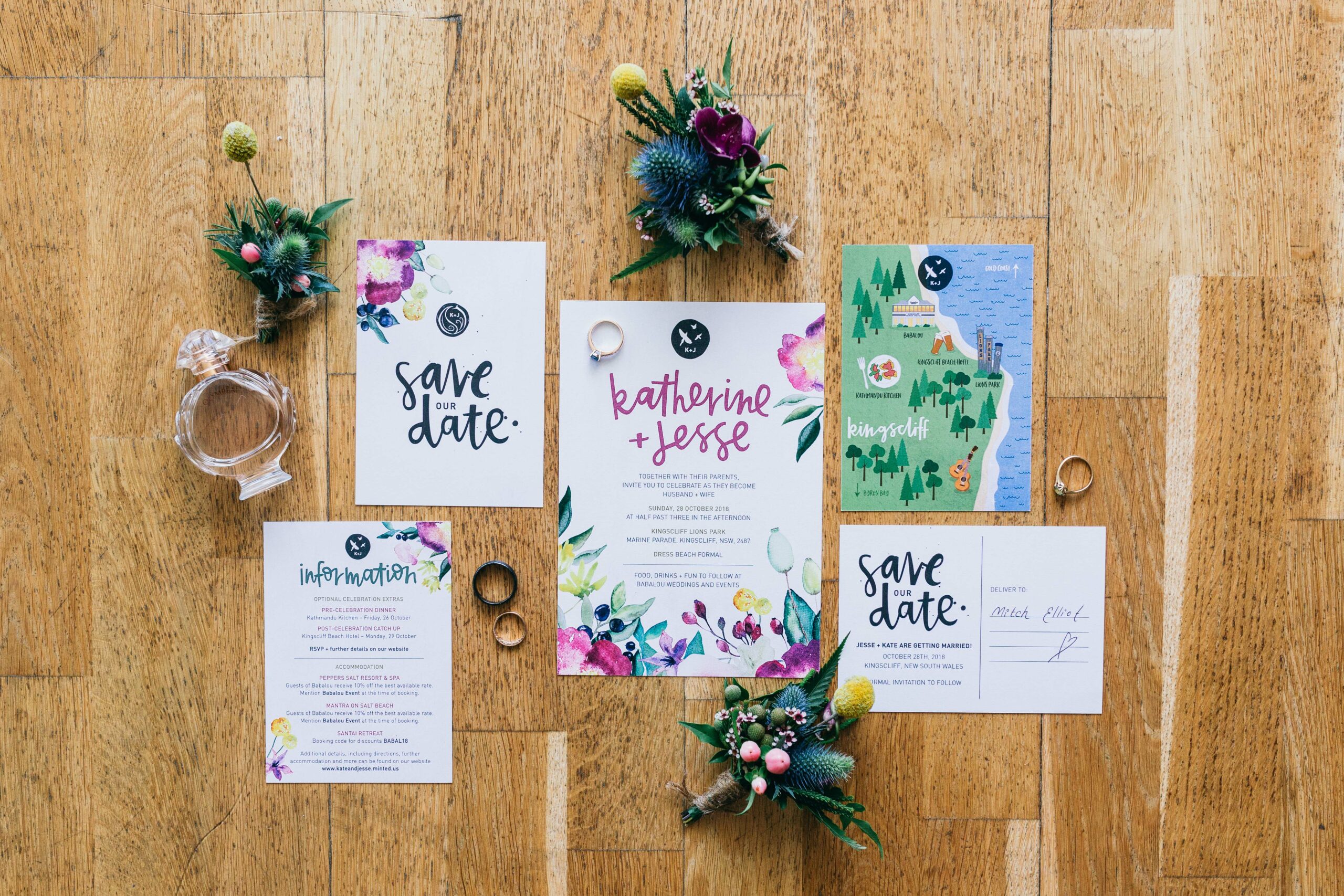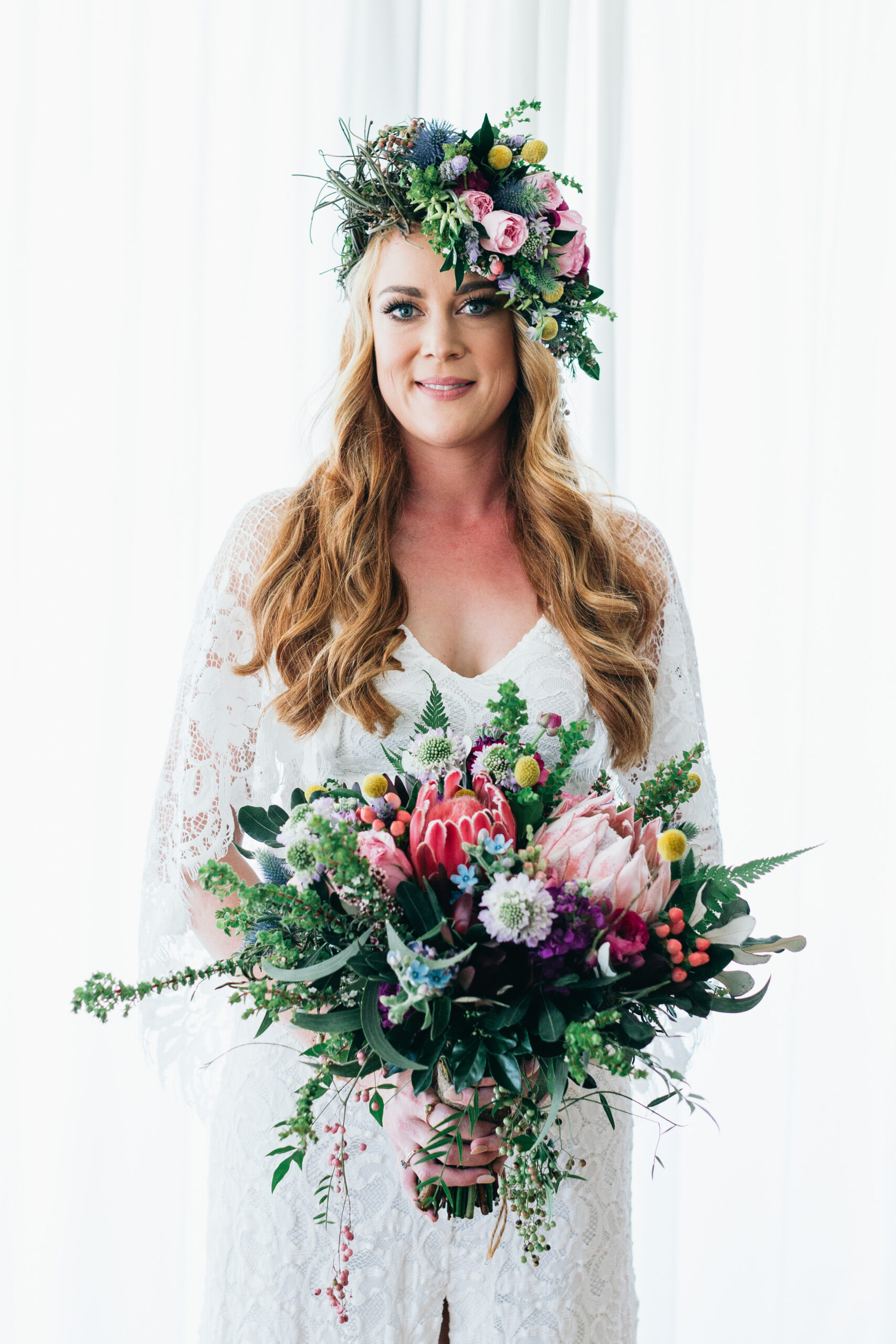 The bride sourced her stunning gown from Grace Loves Lace.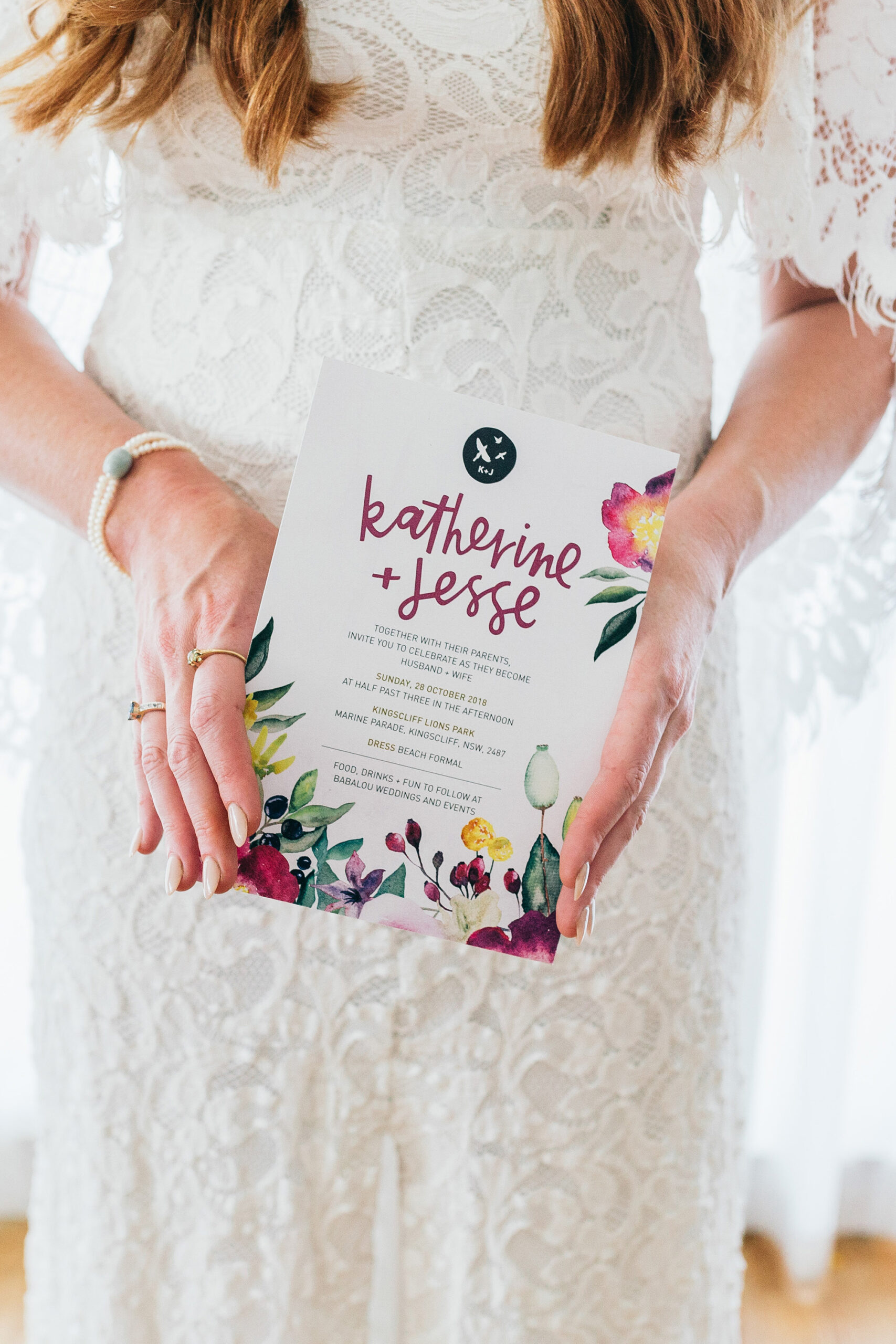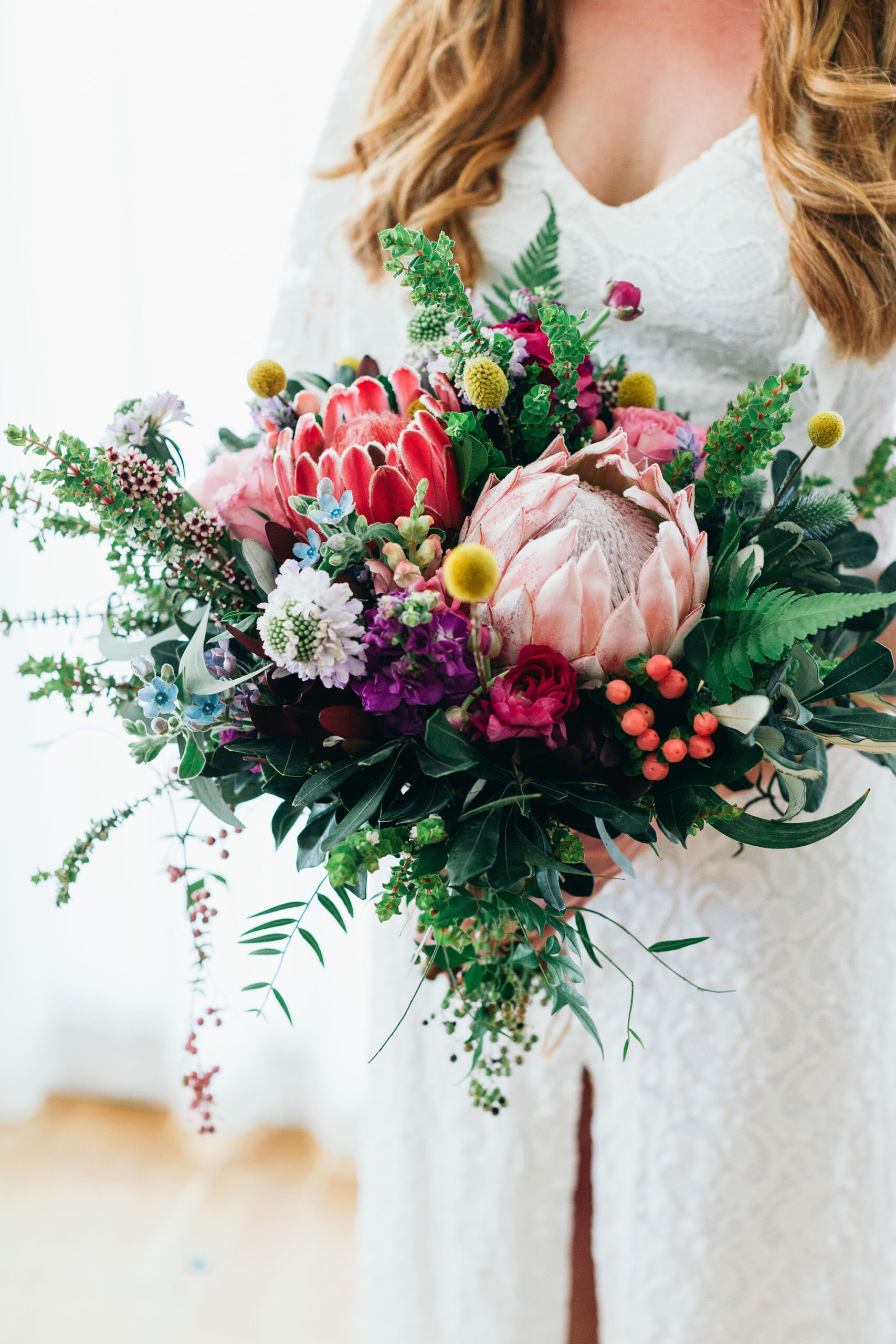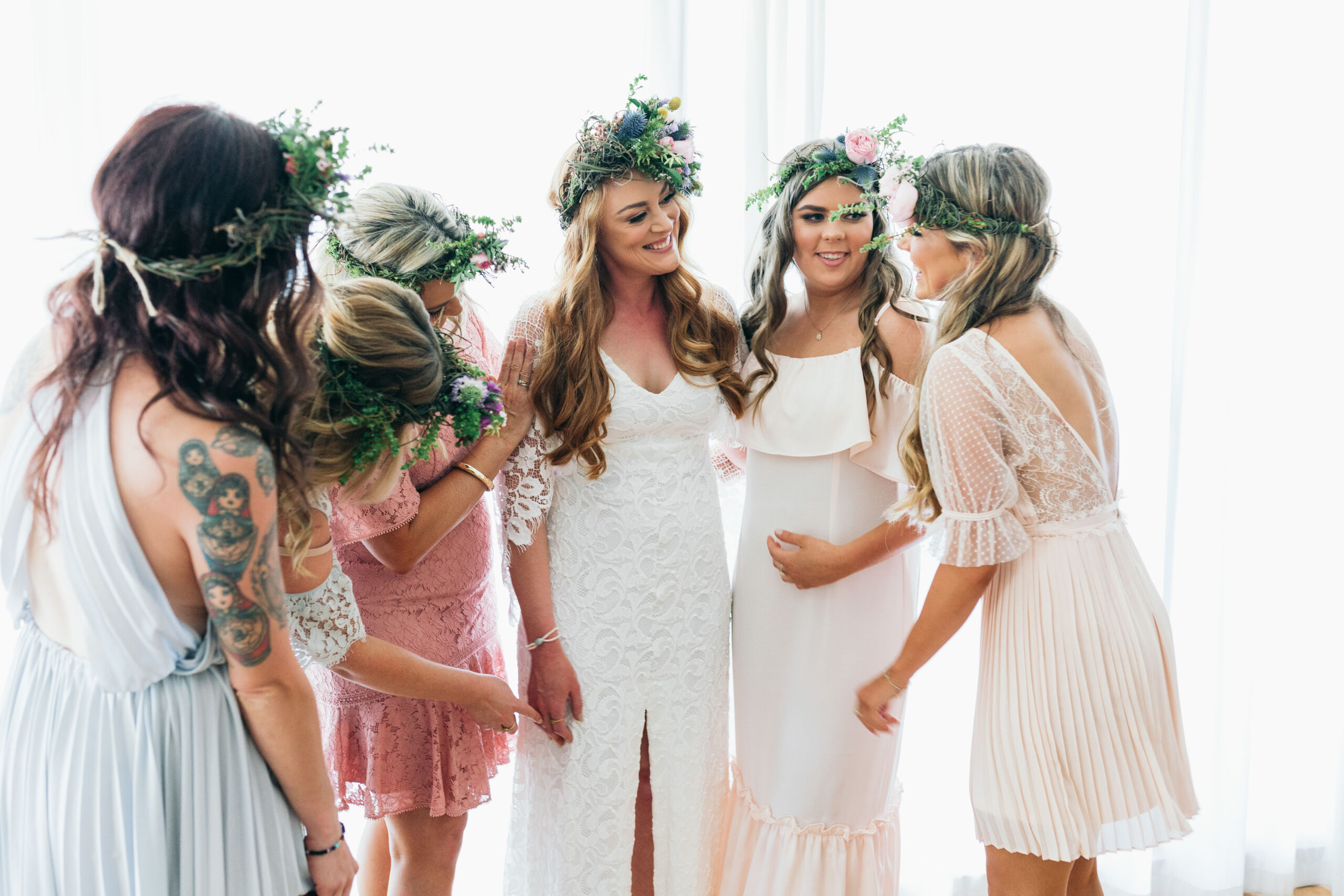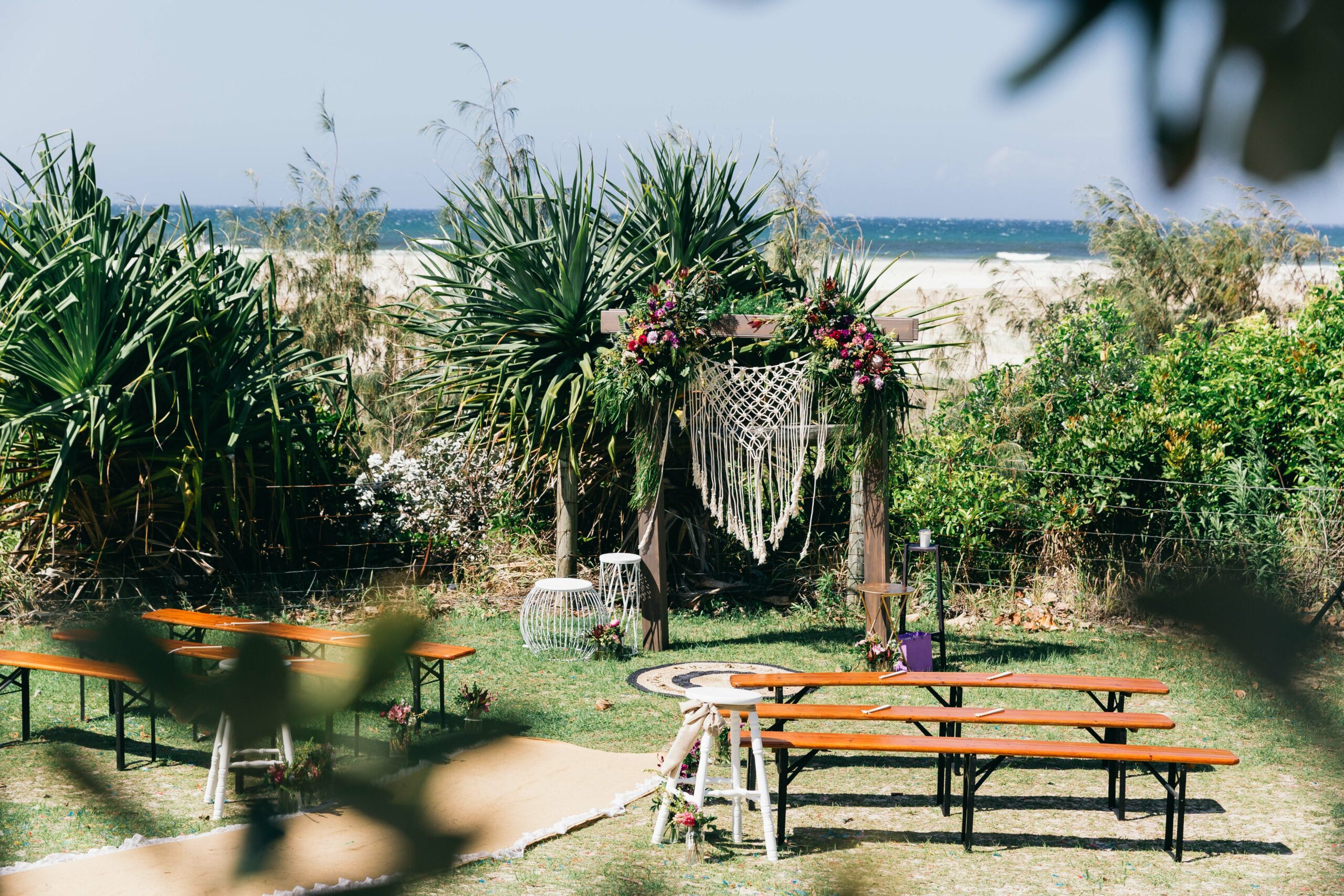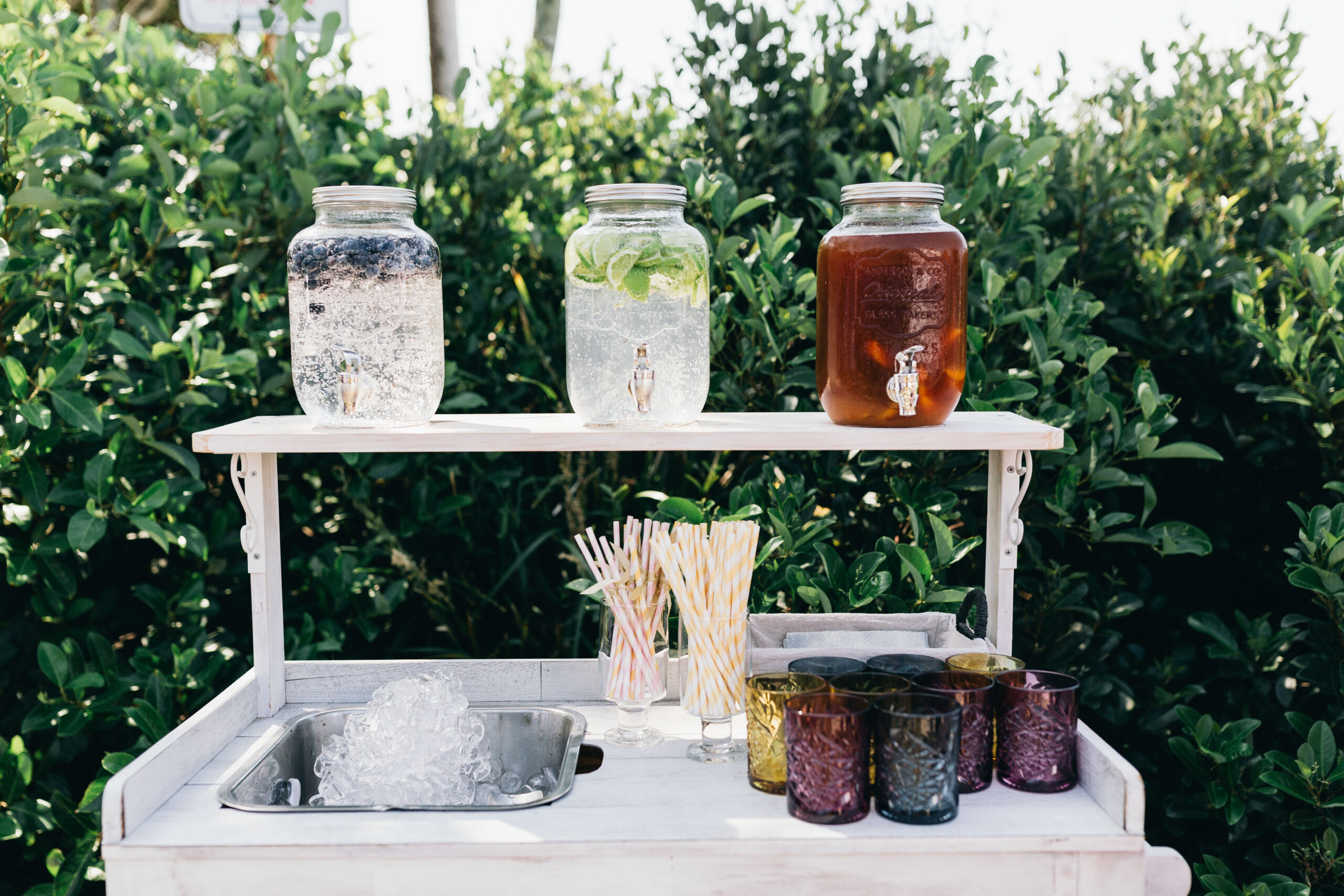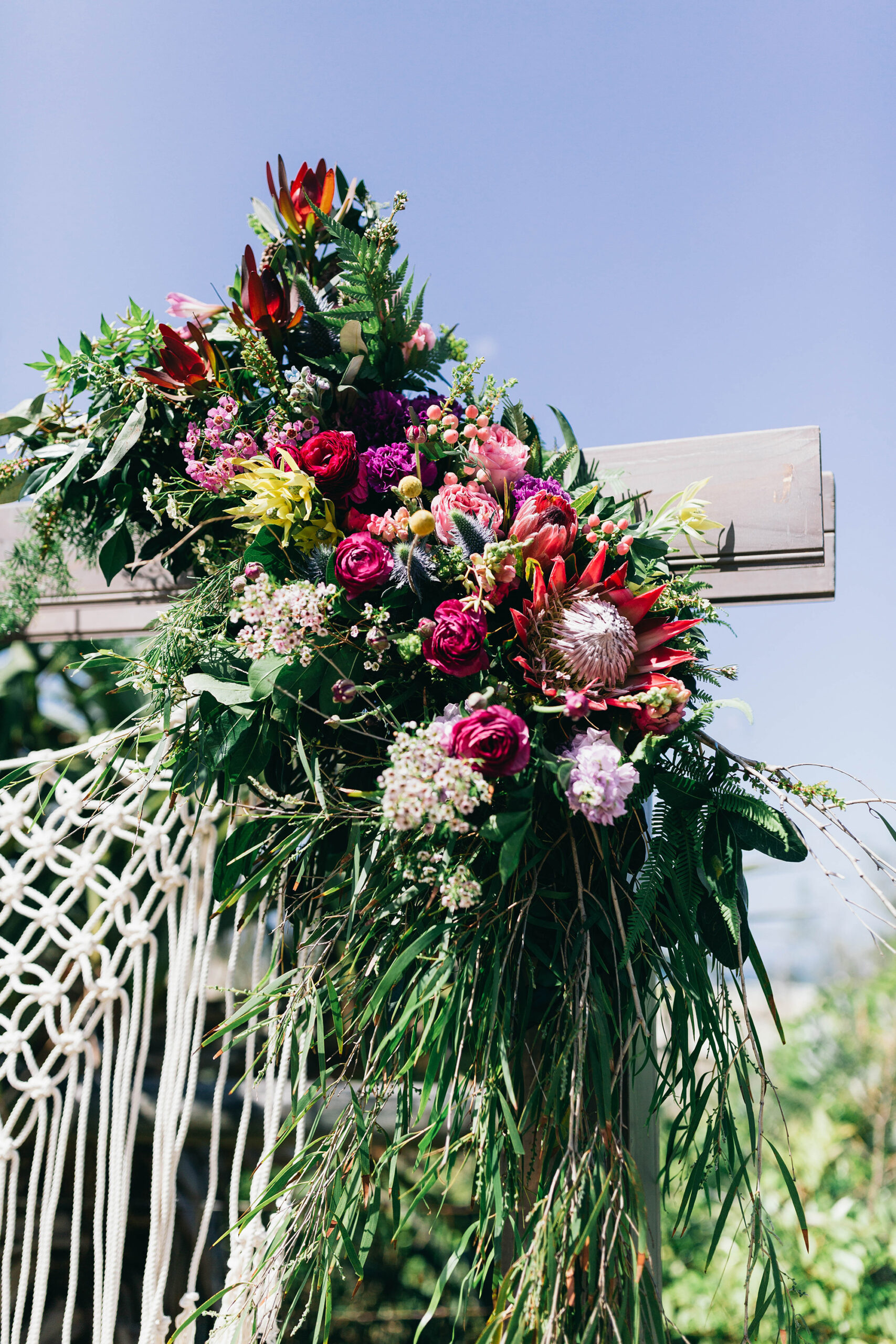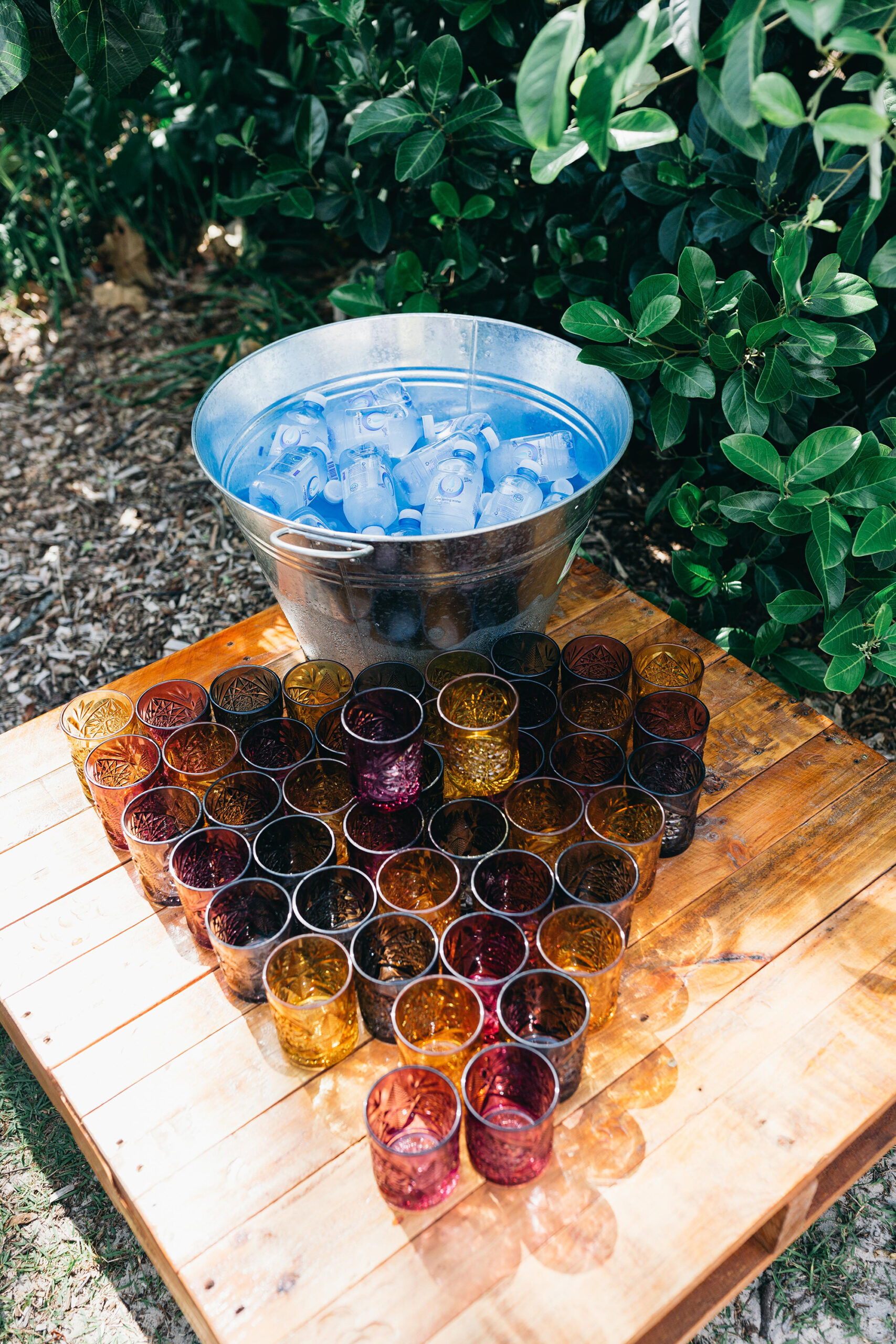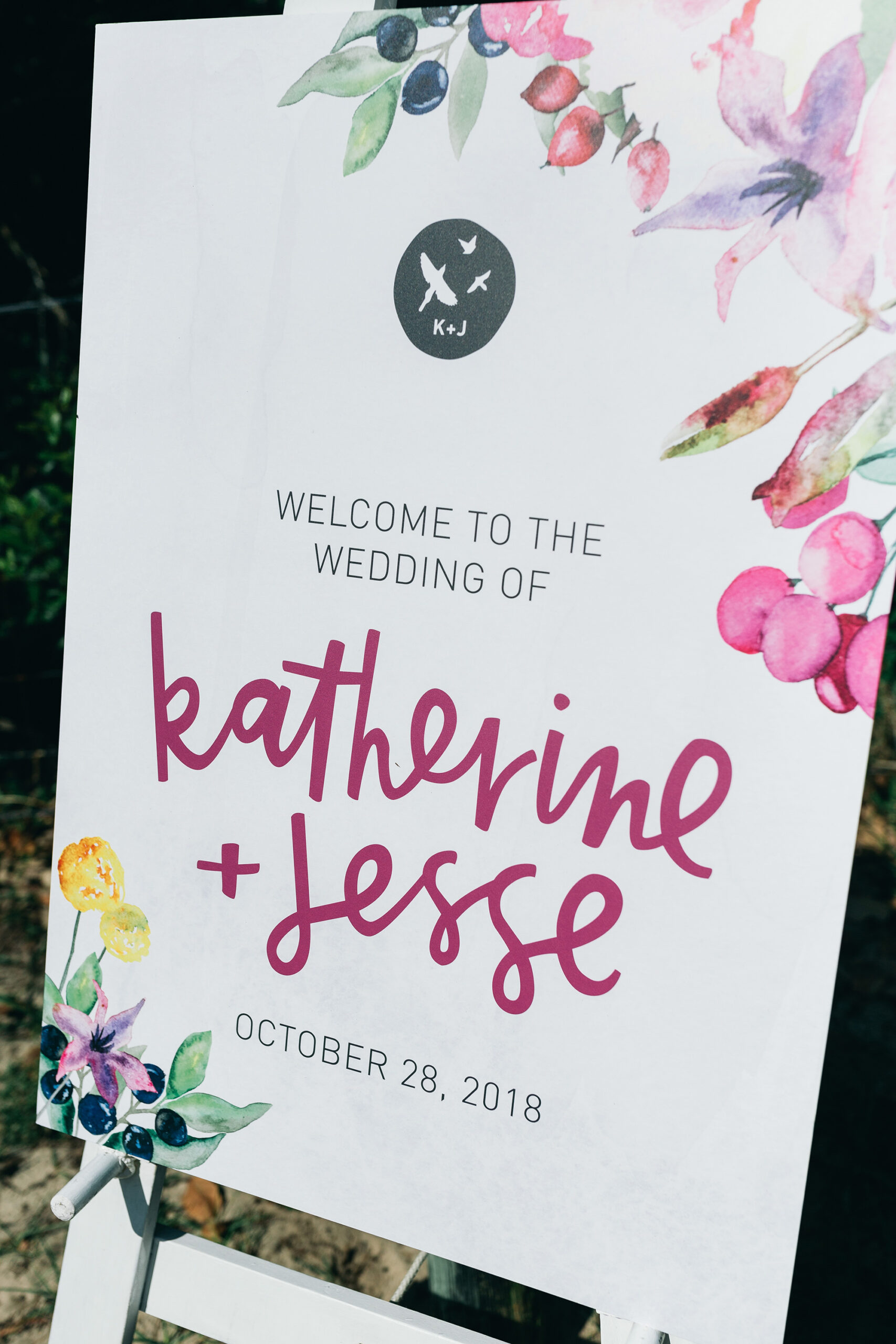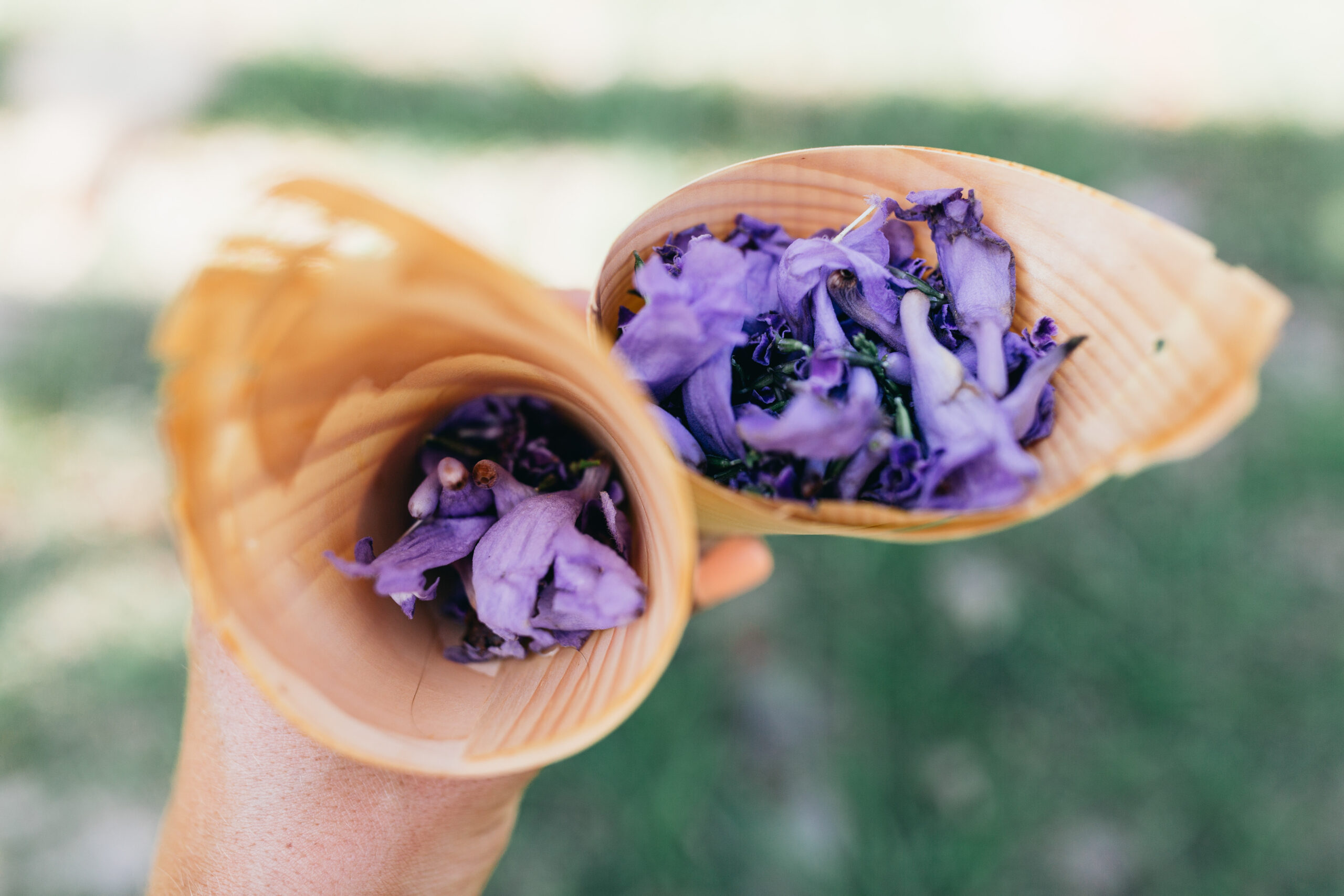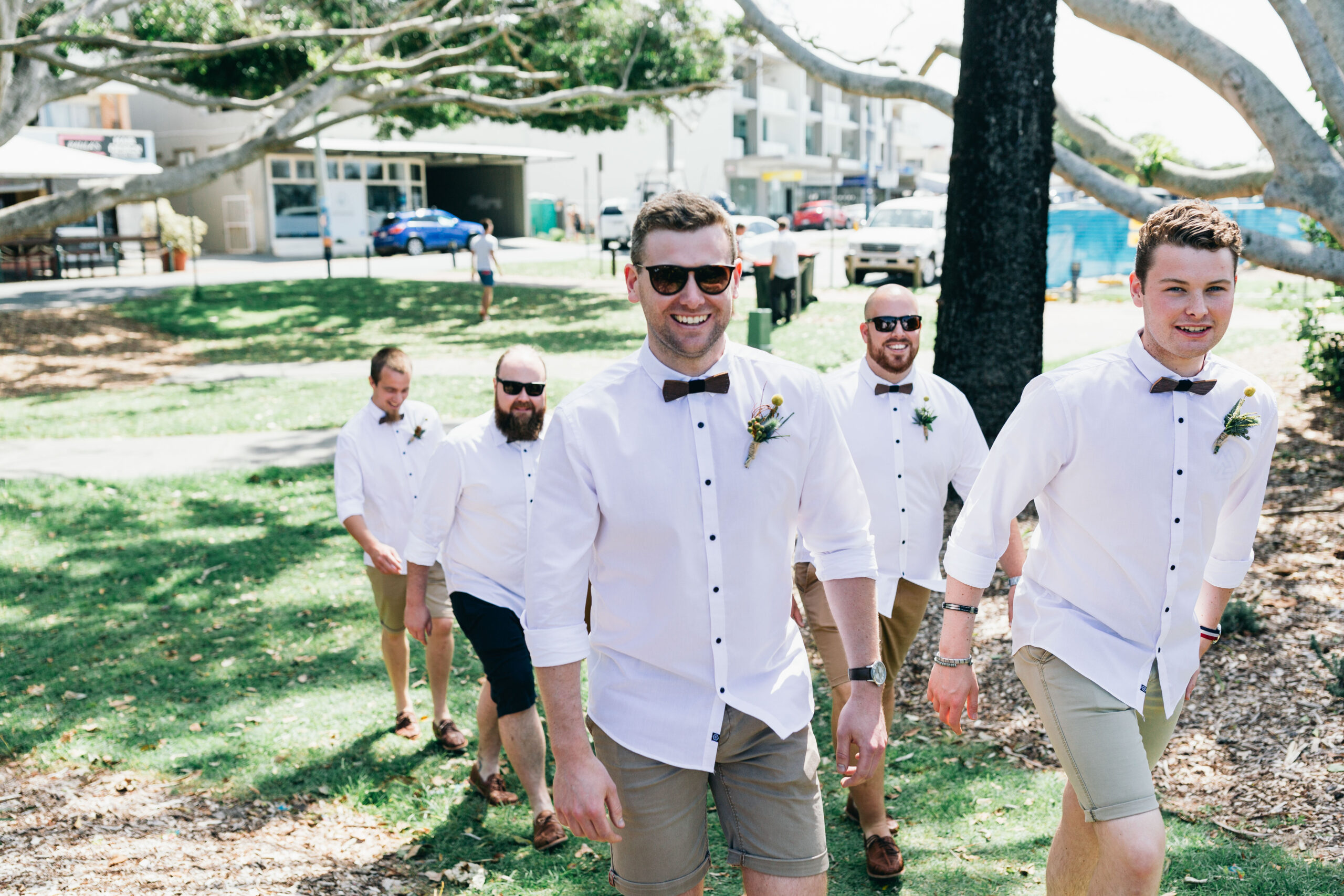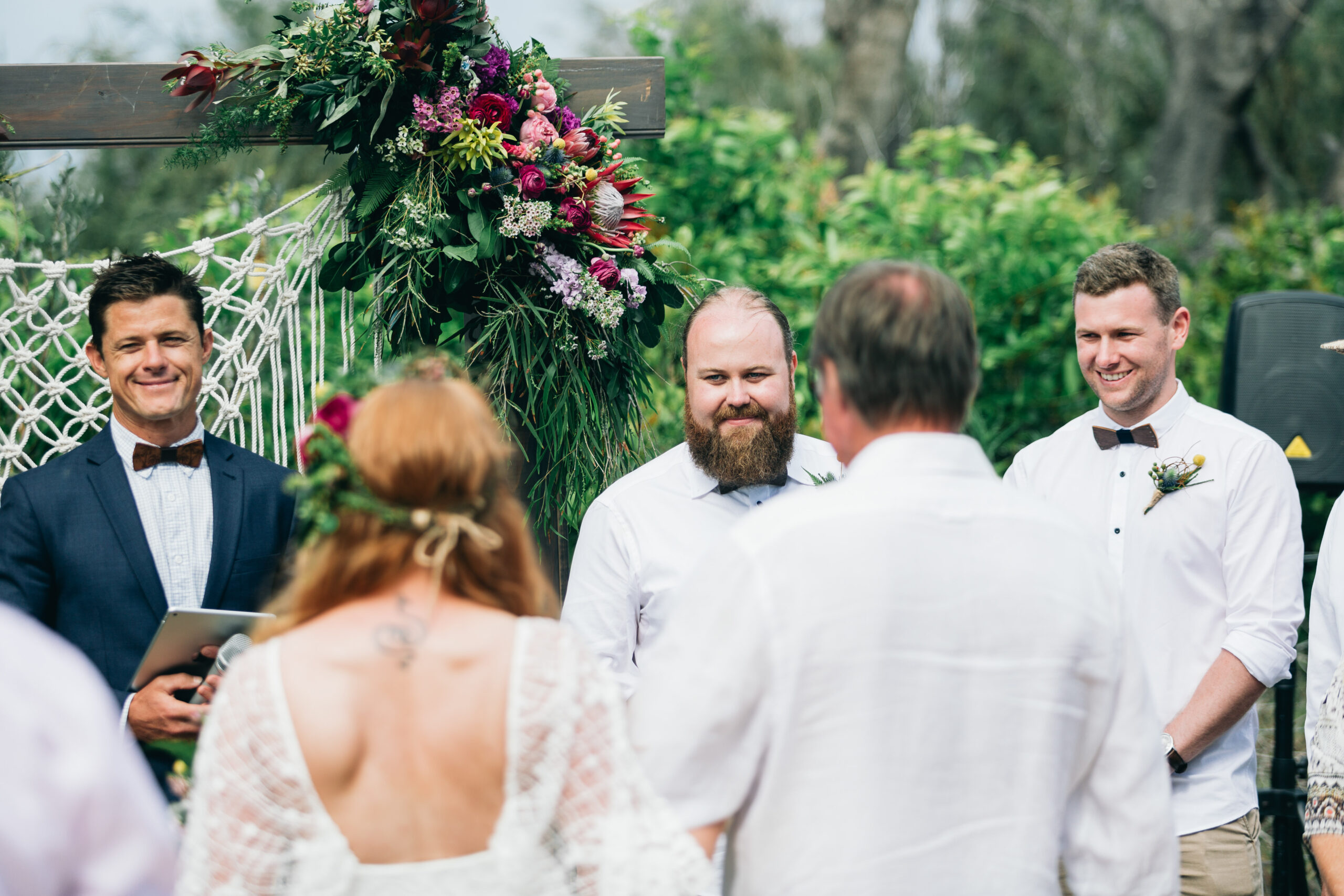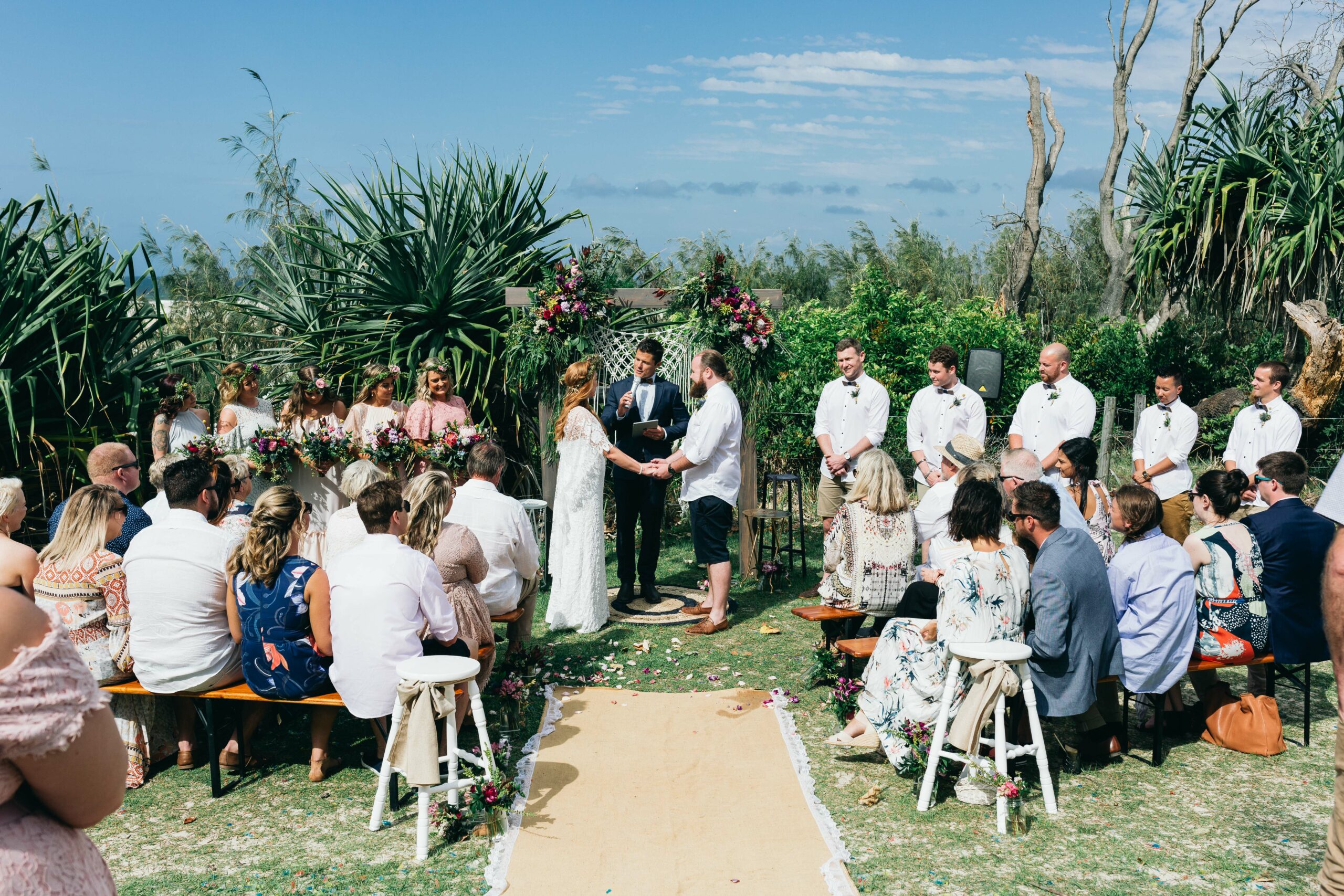 Blue skies shone down on the couple's wedding day.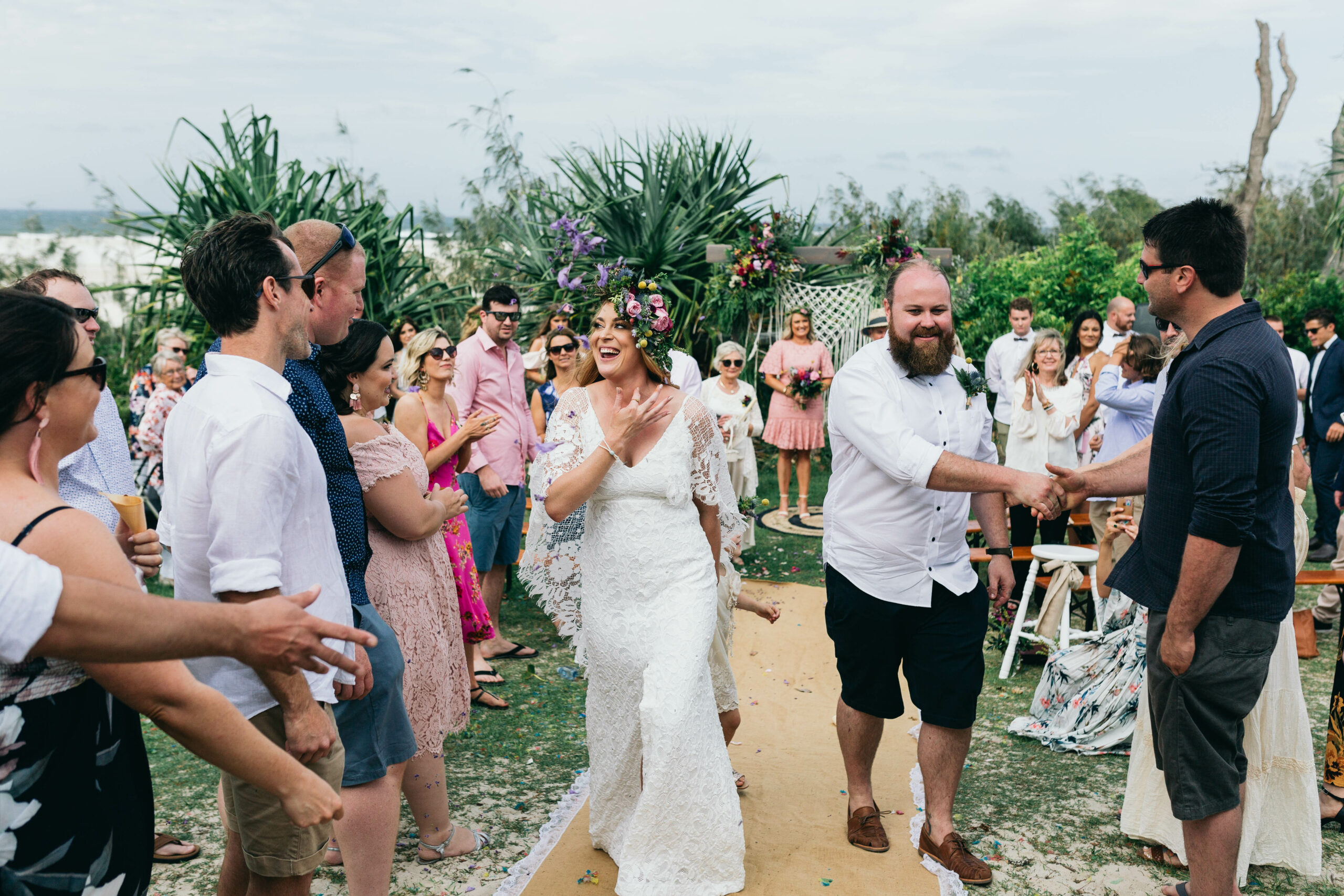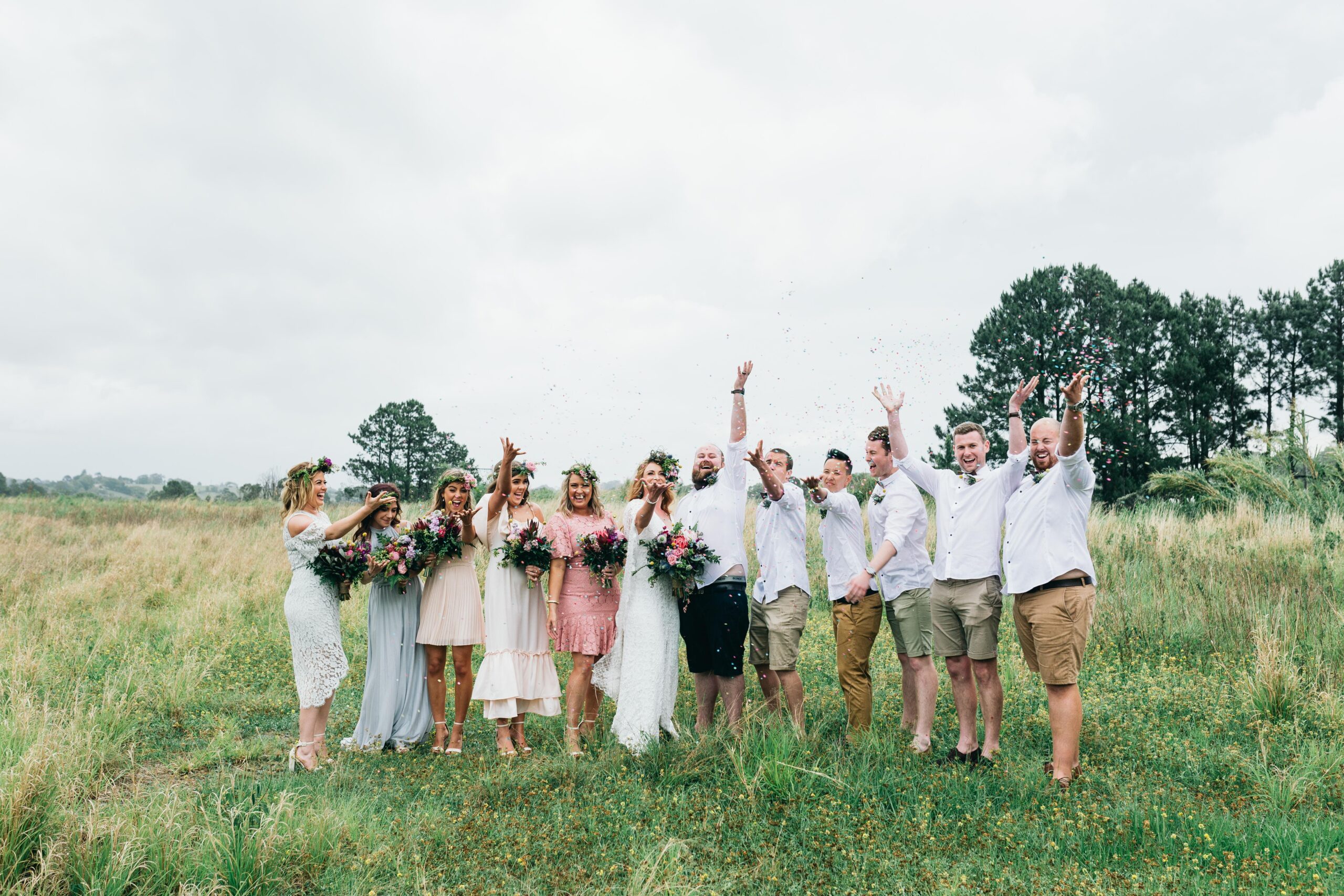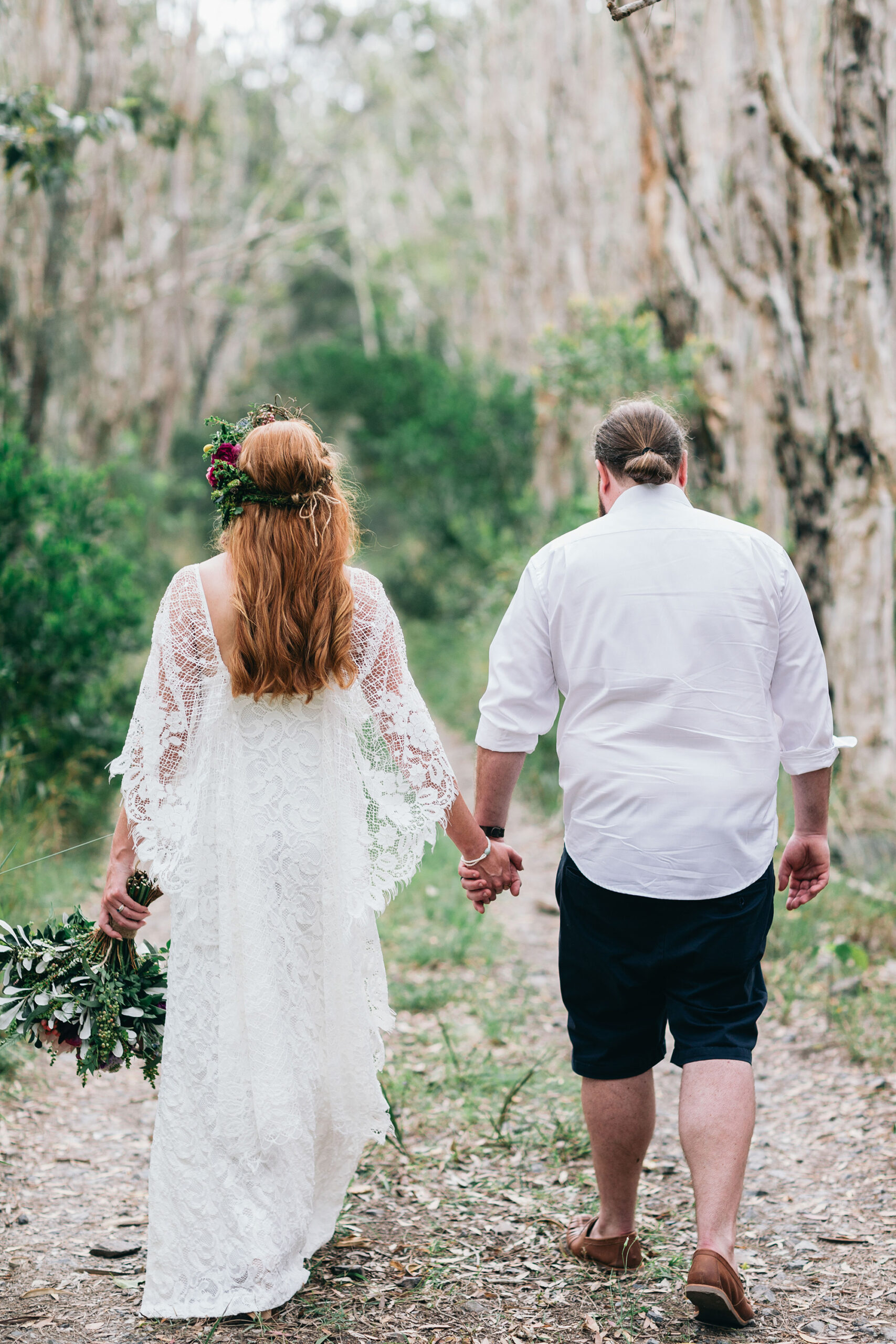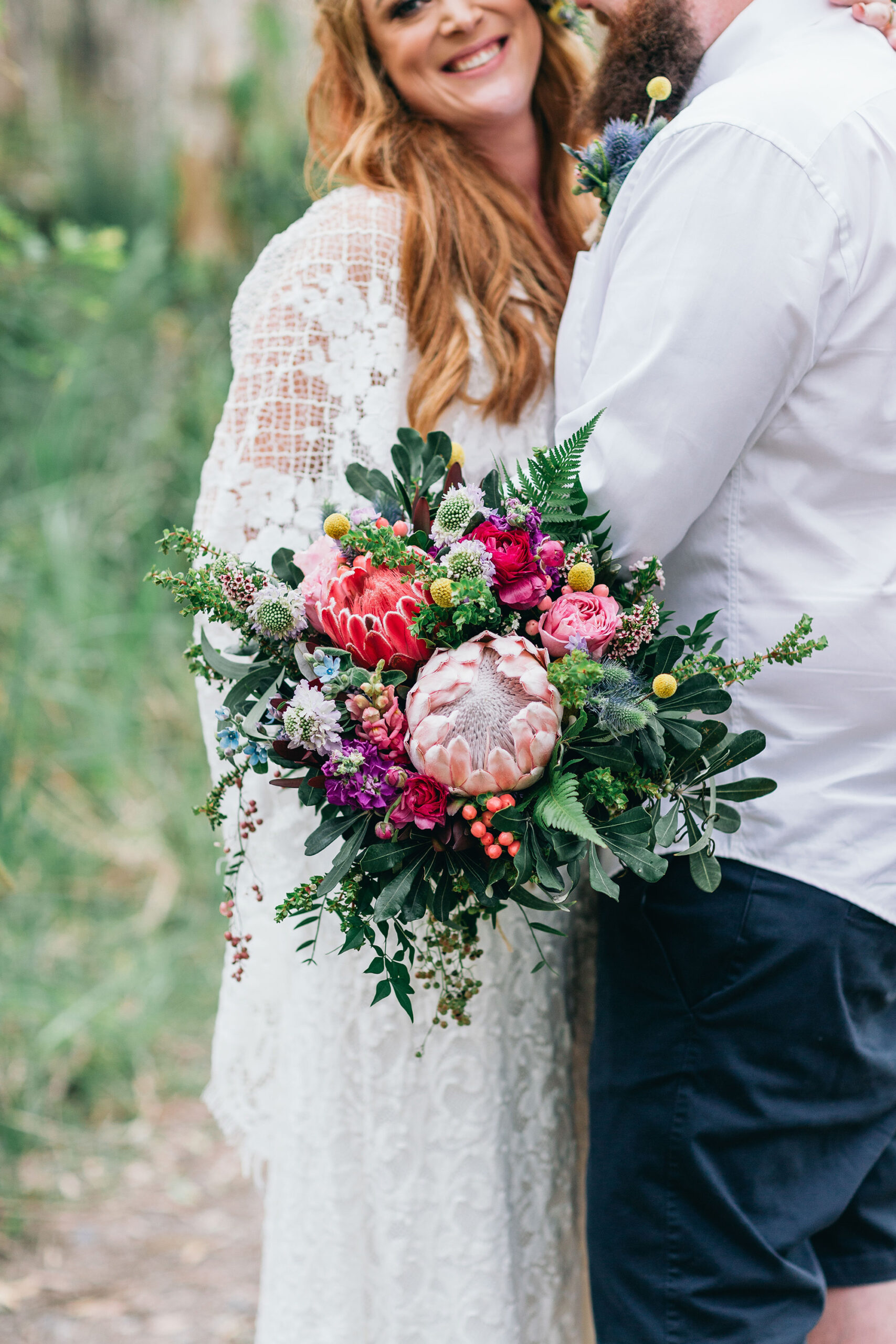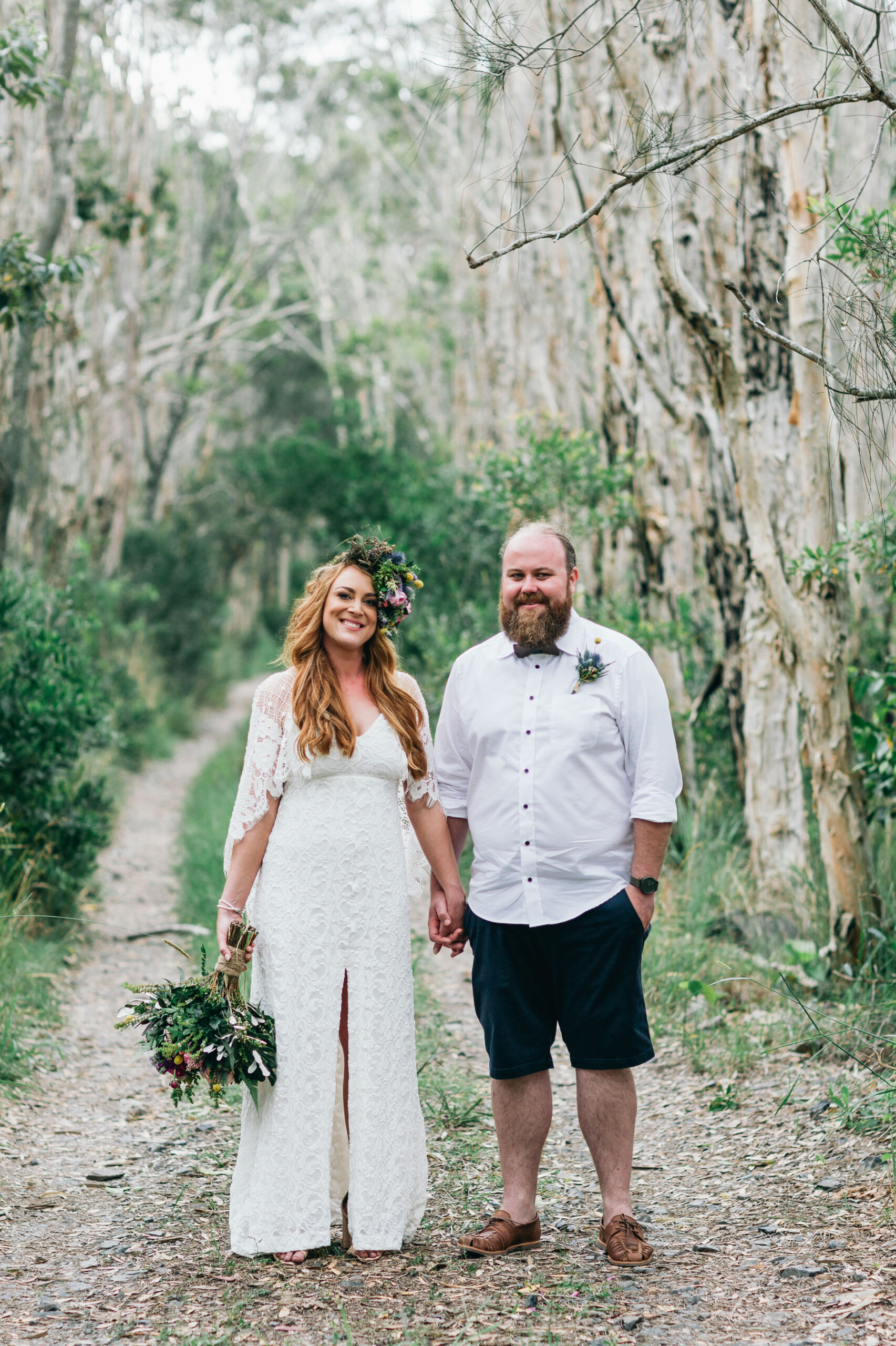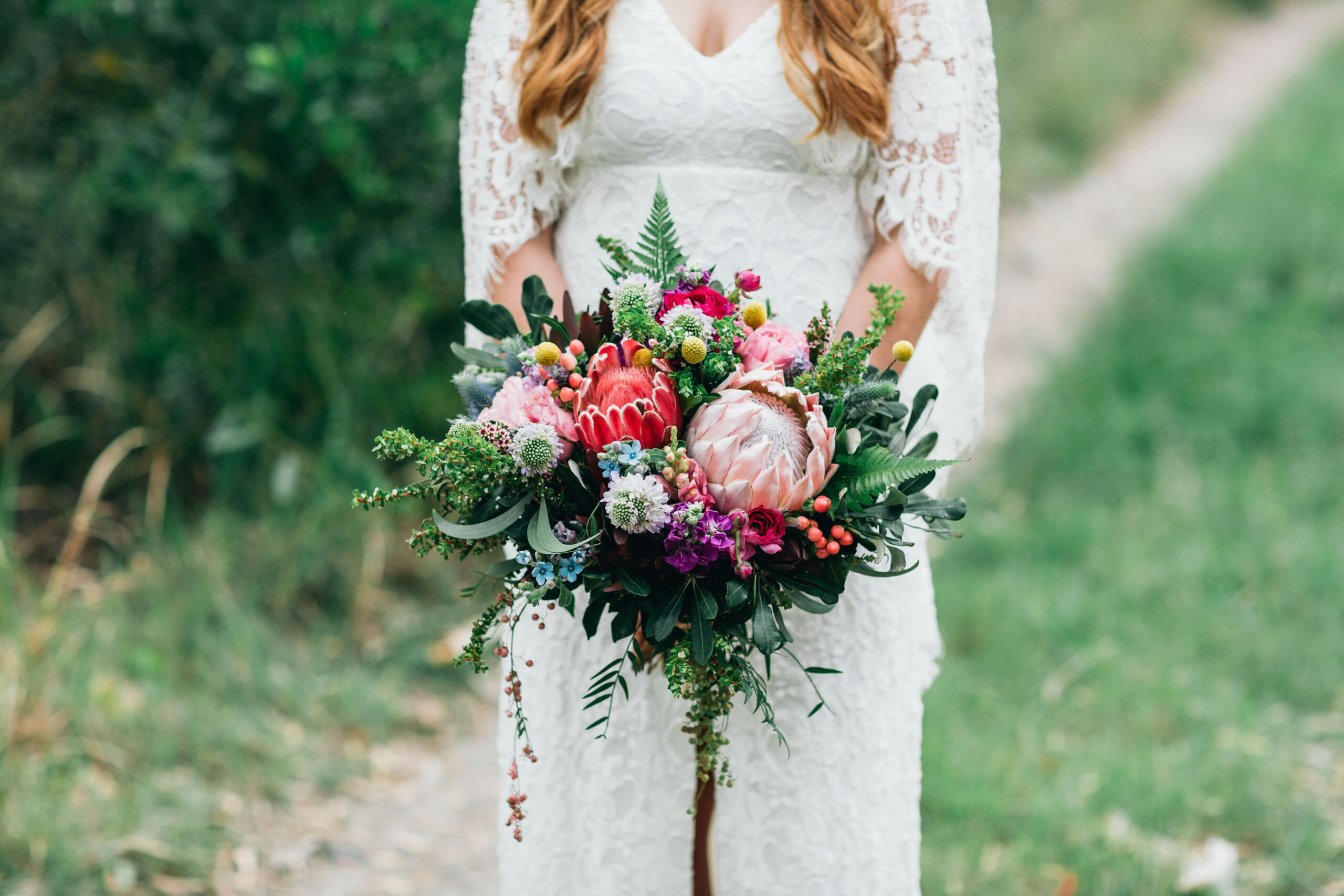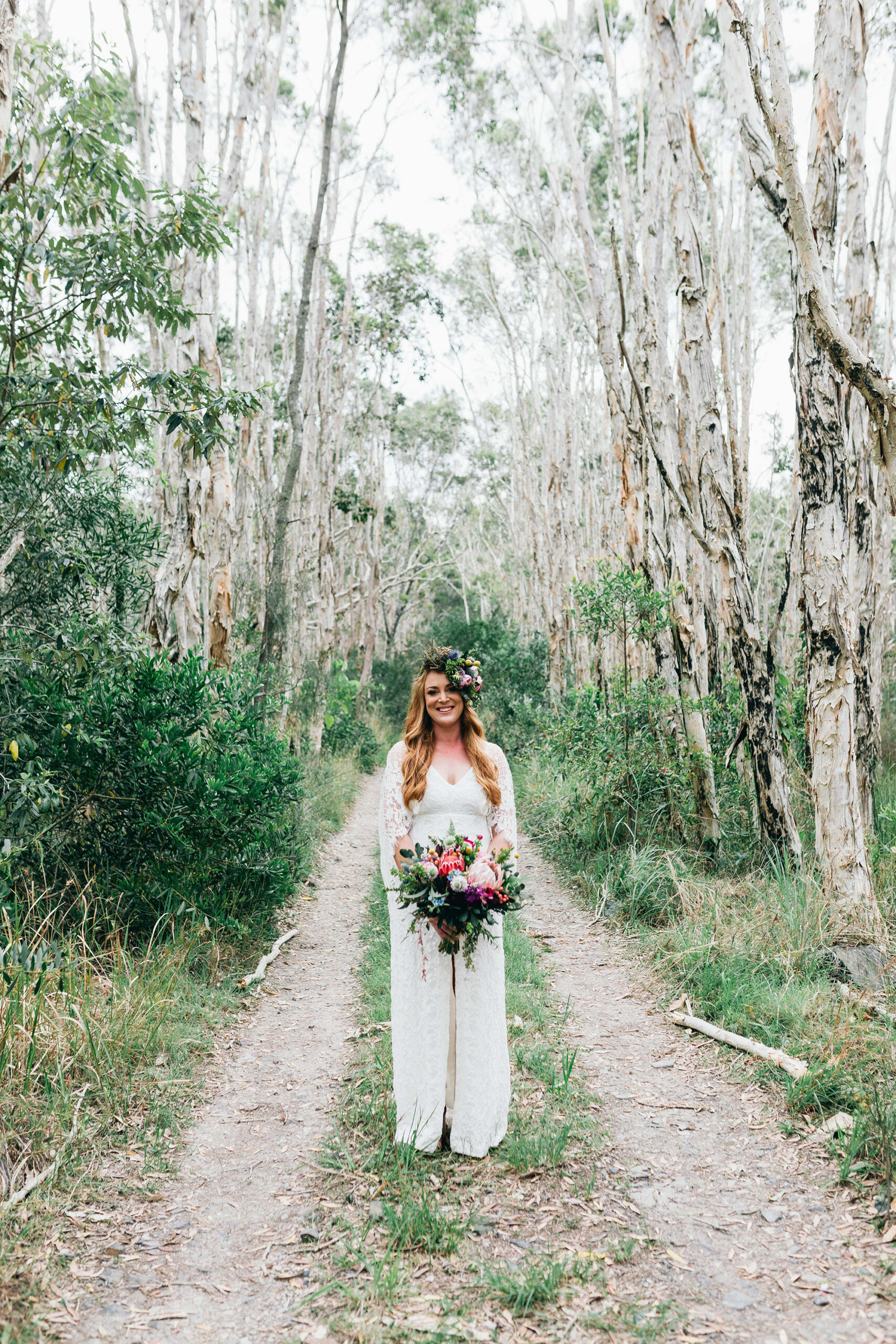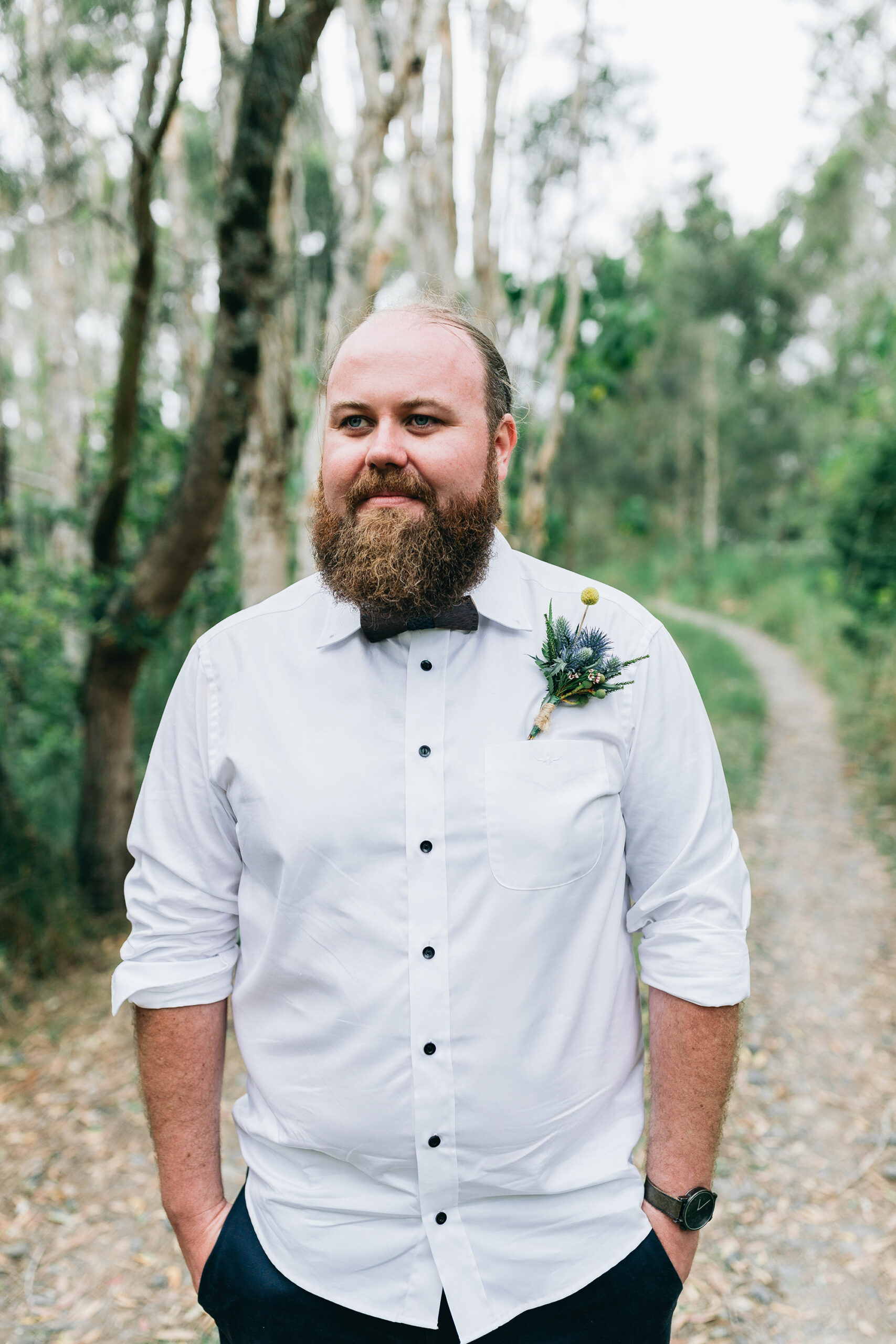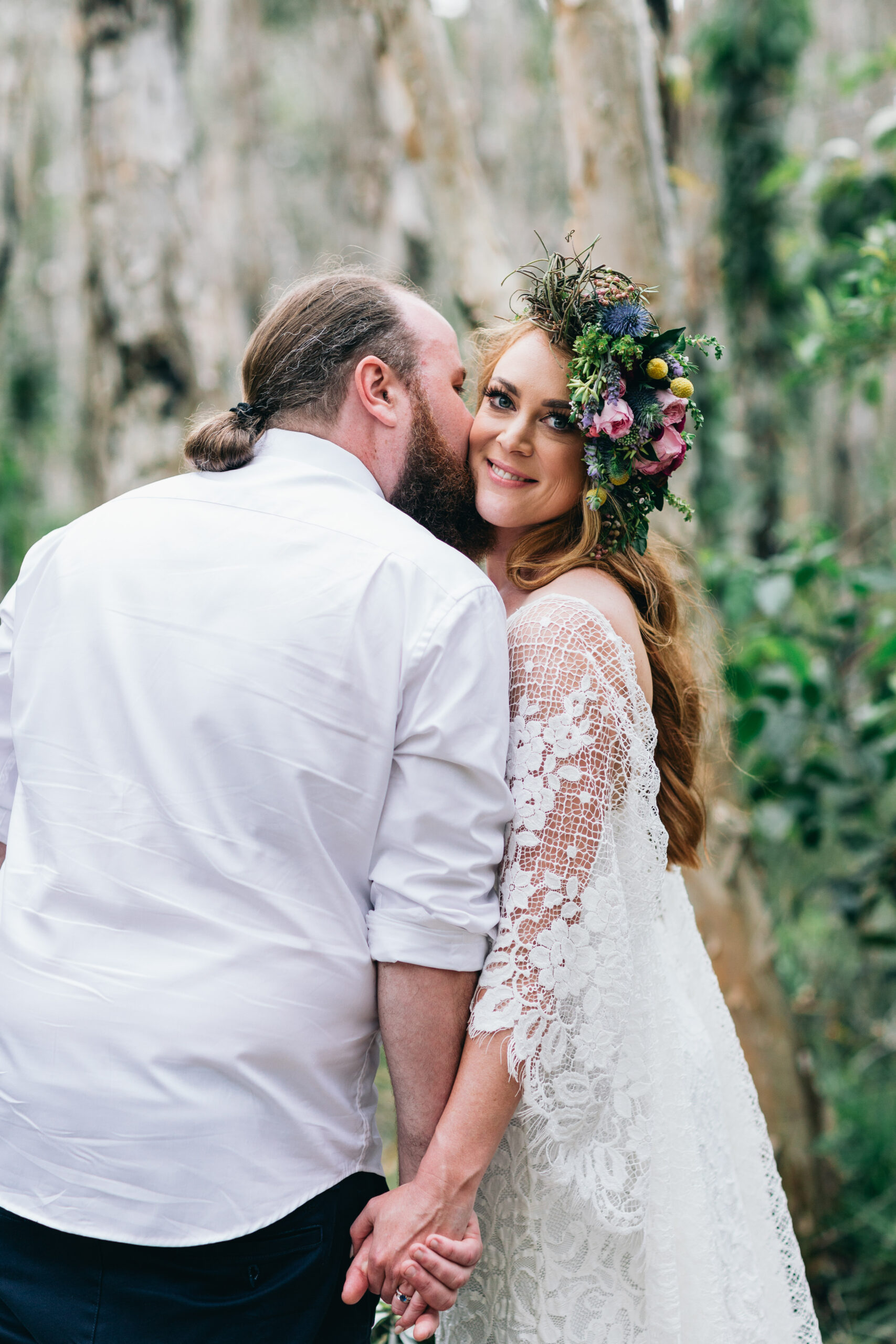 It was Jesse's "baby blues" that caught Kate's eye a decade ago.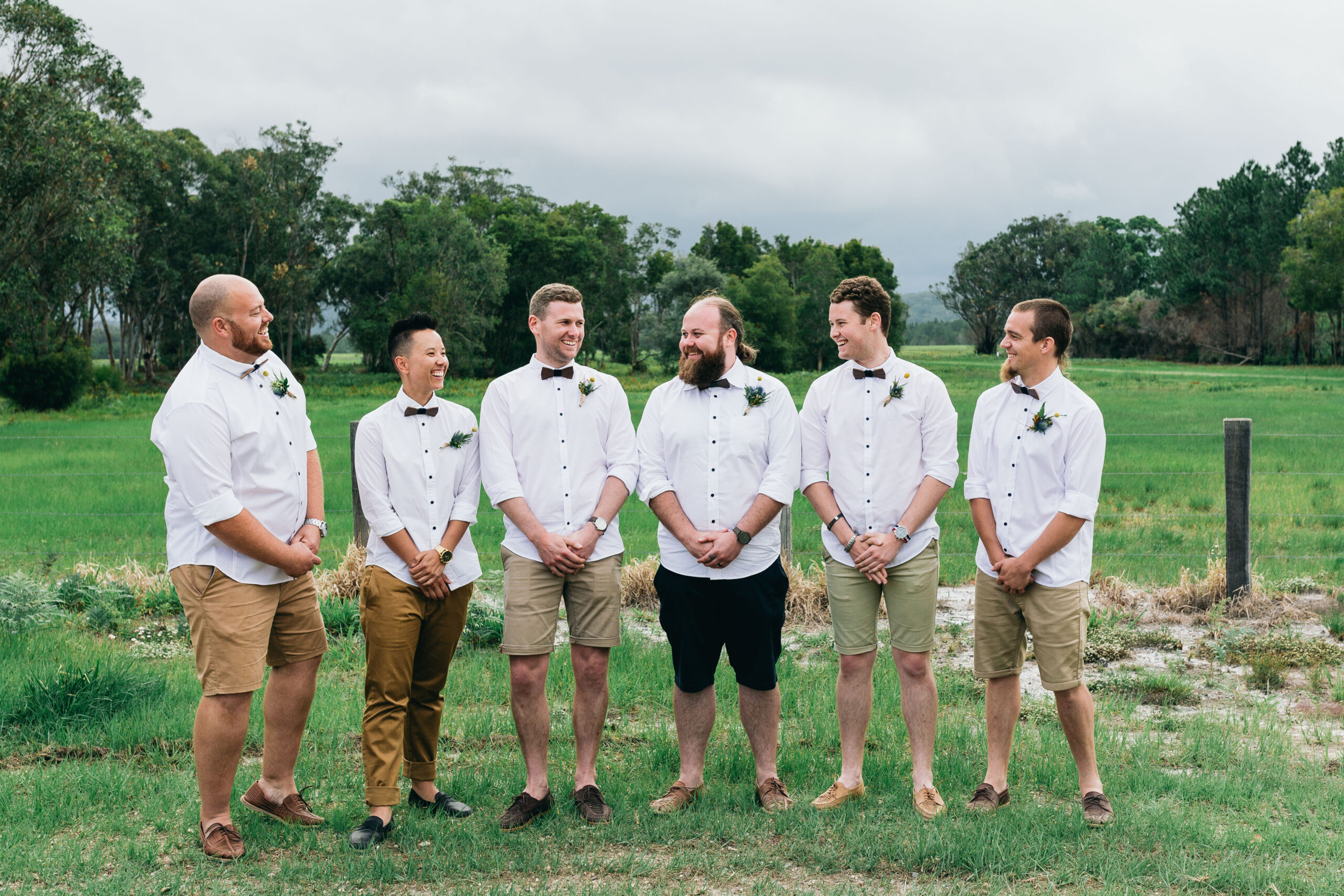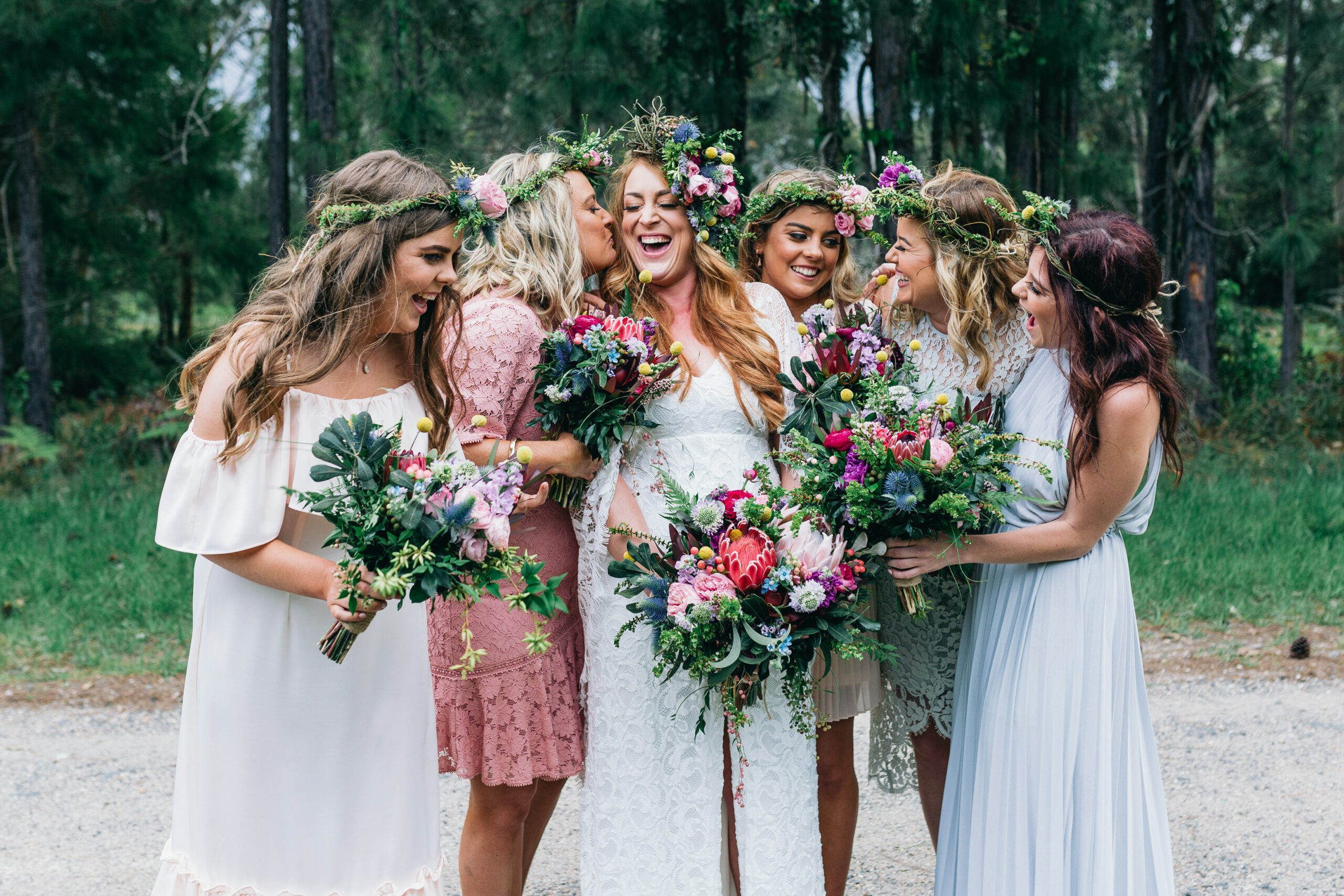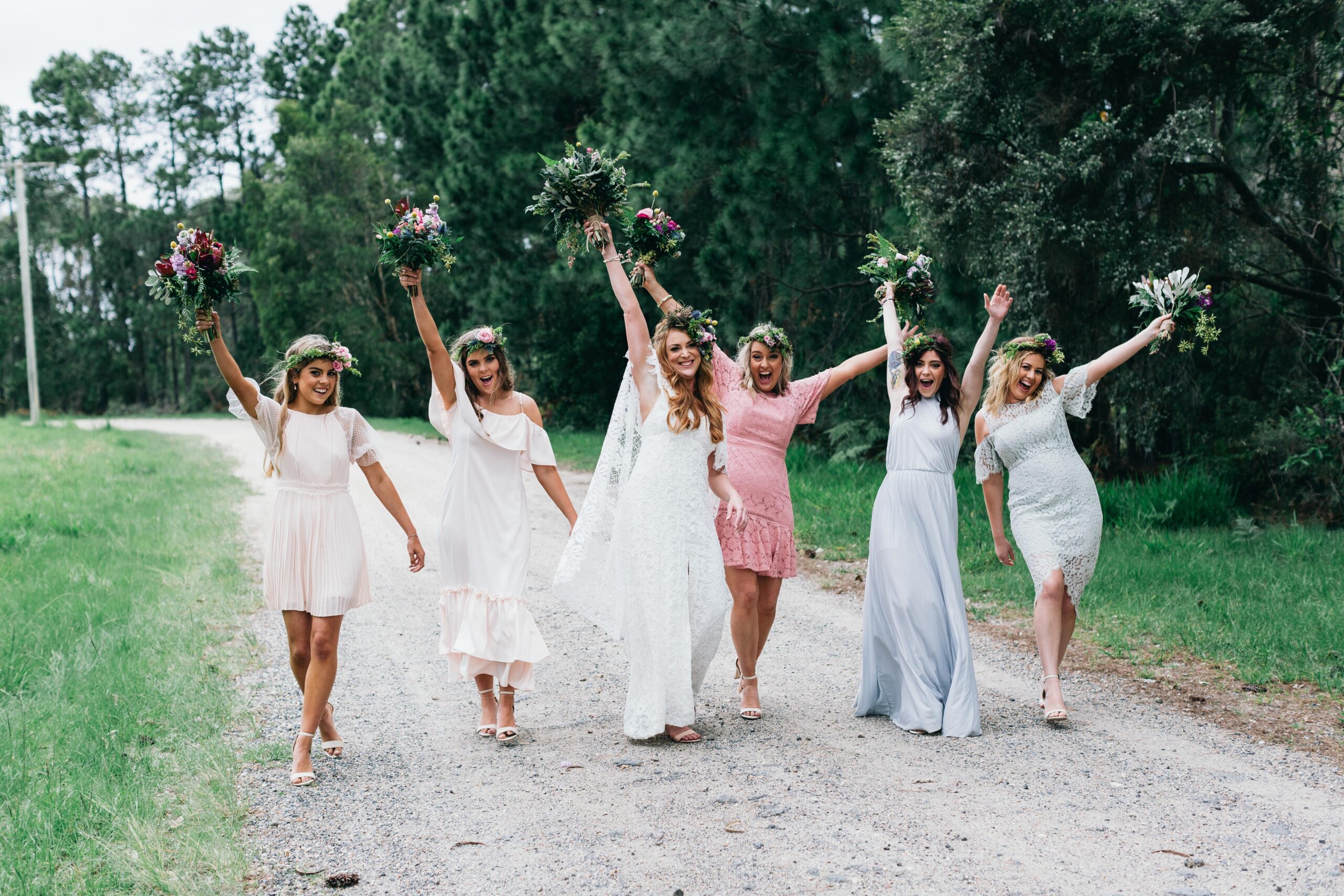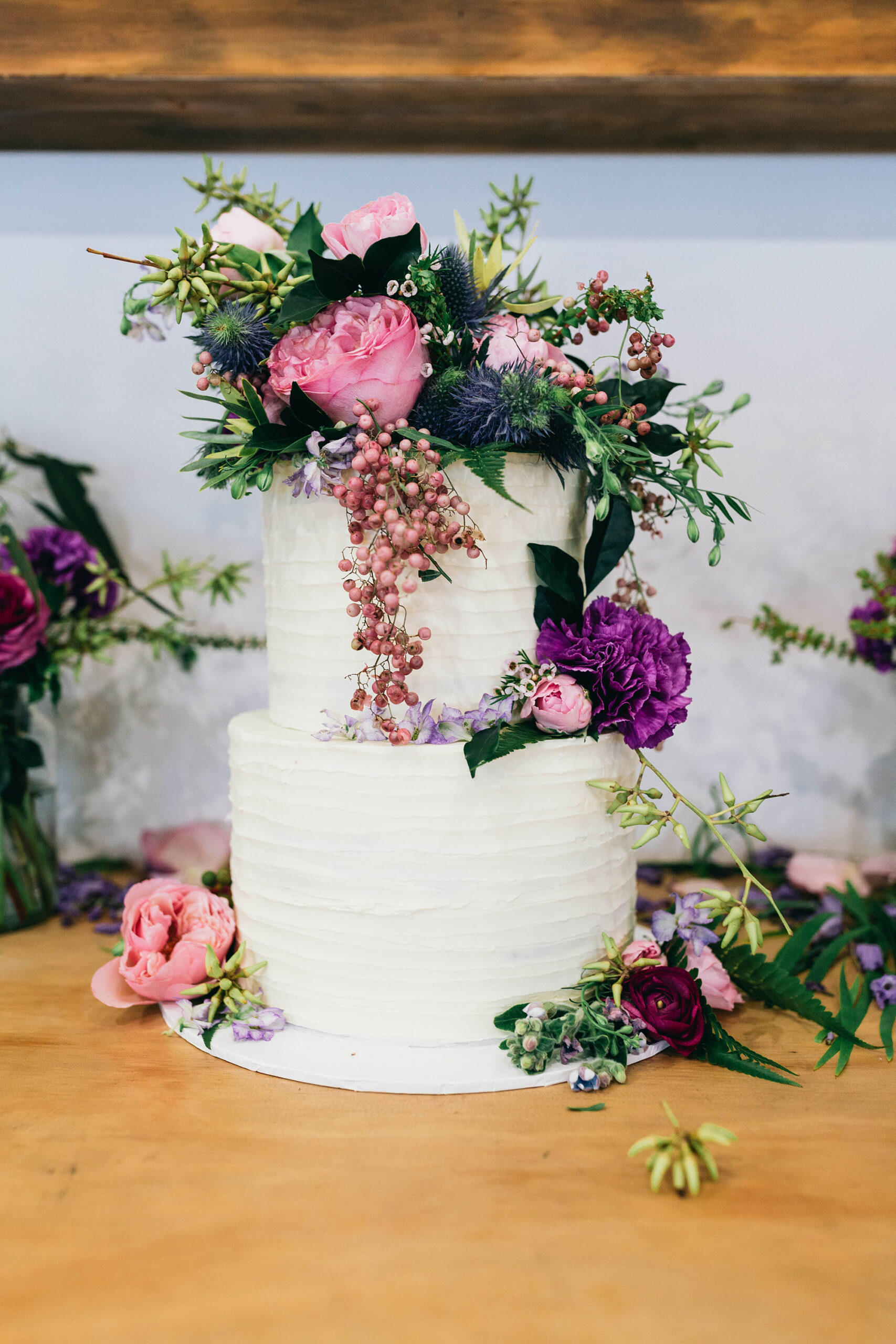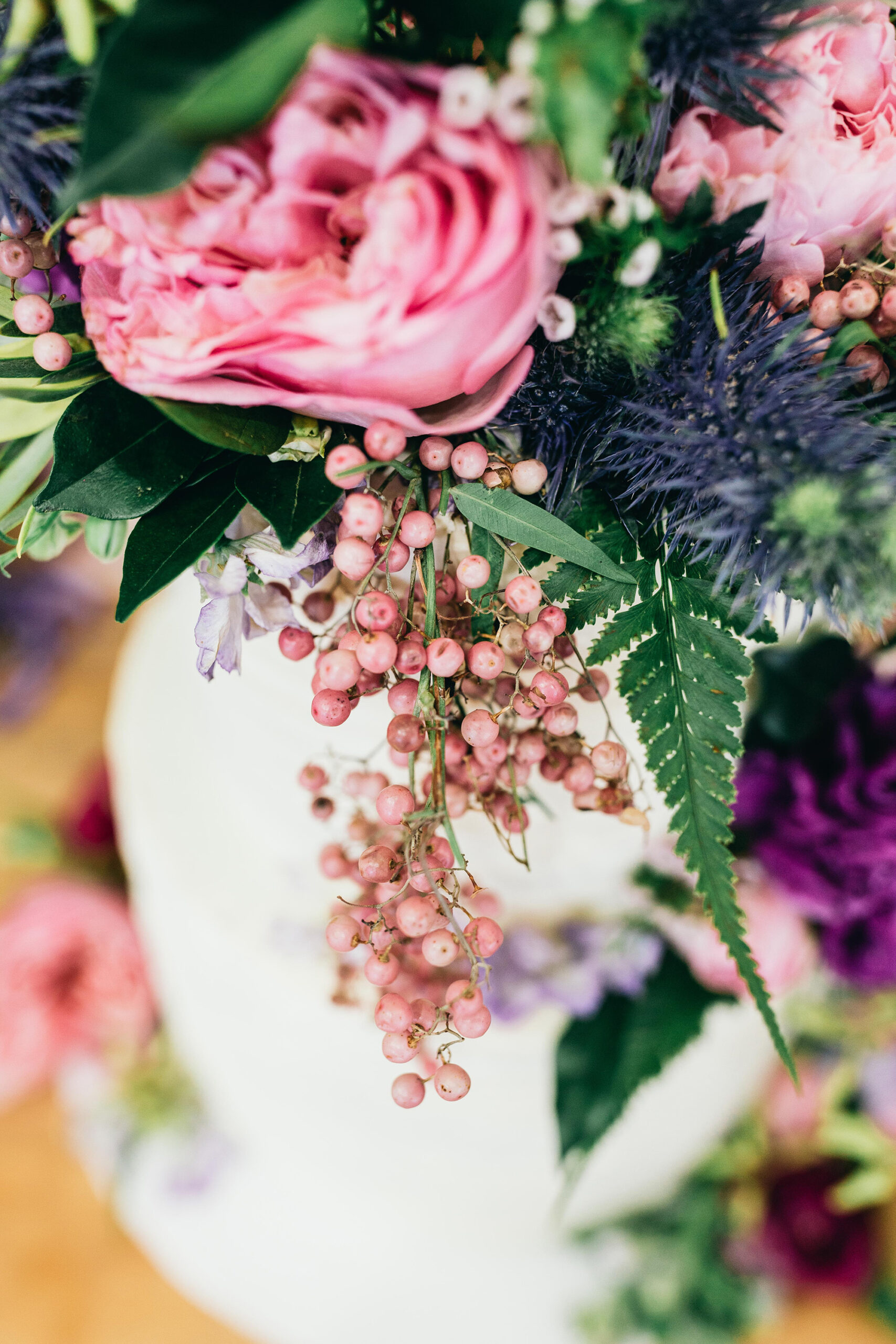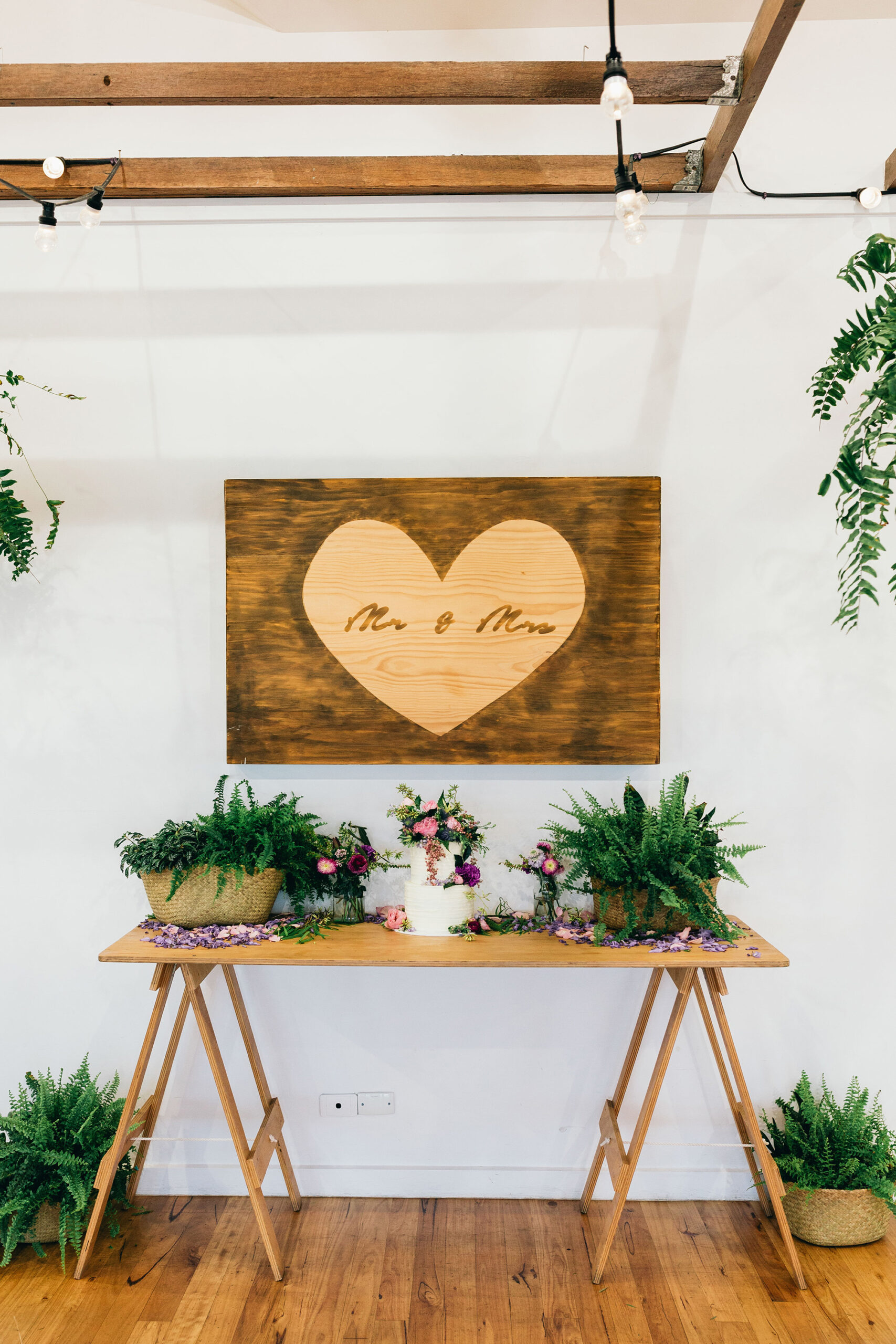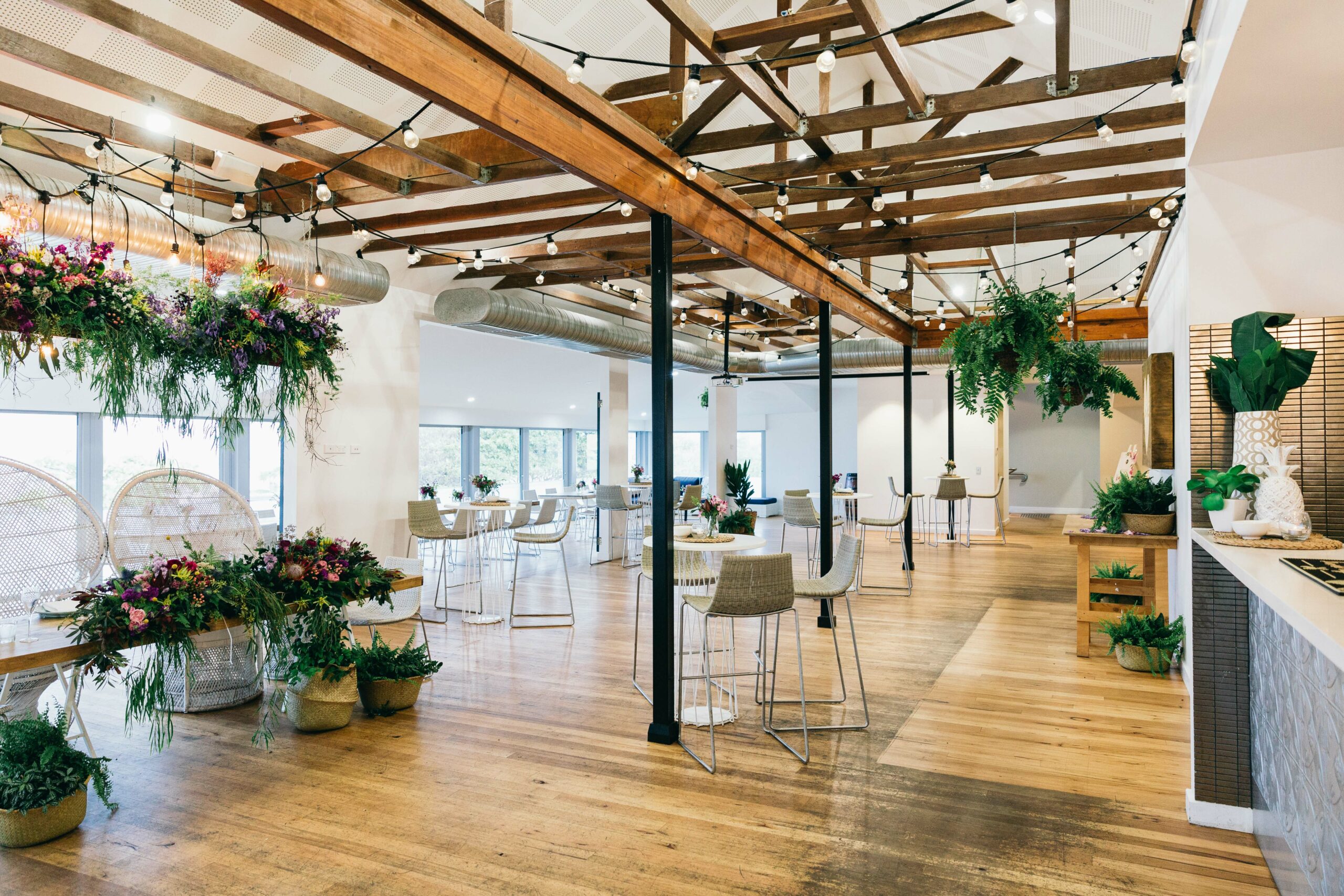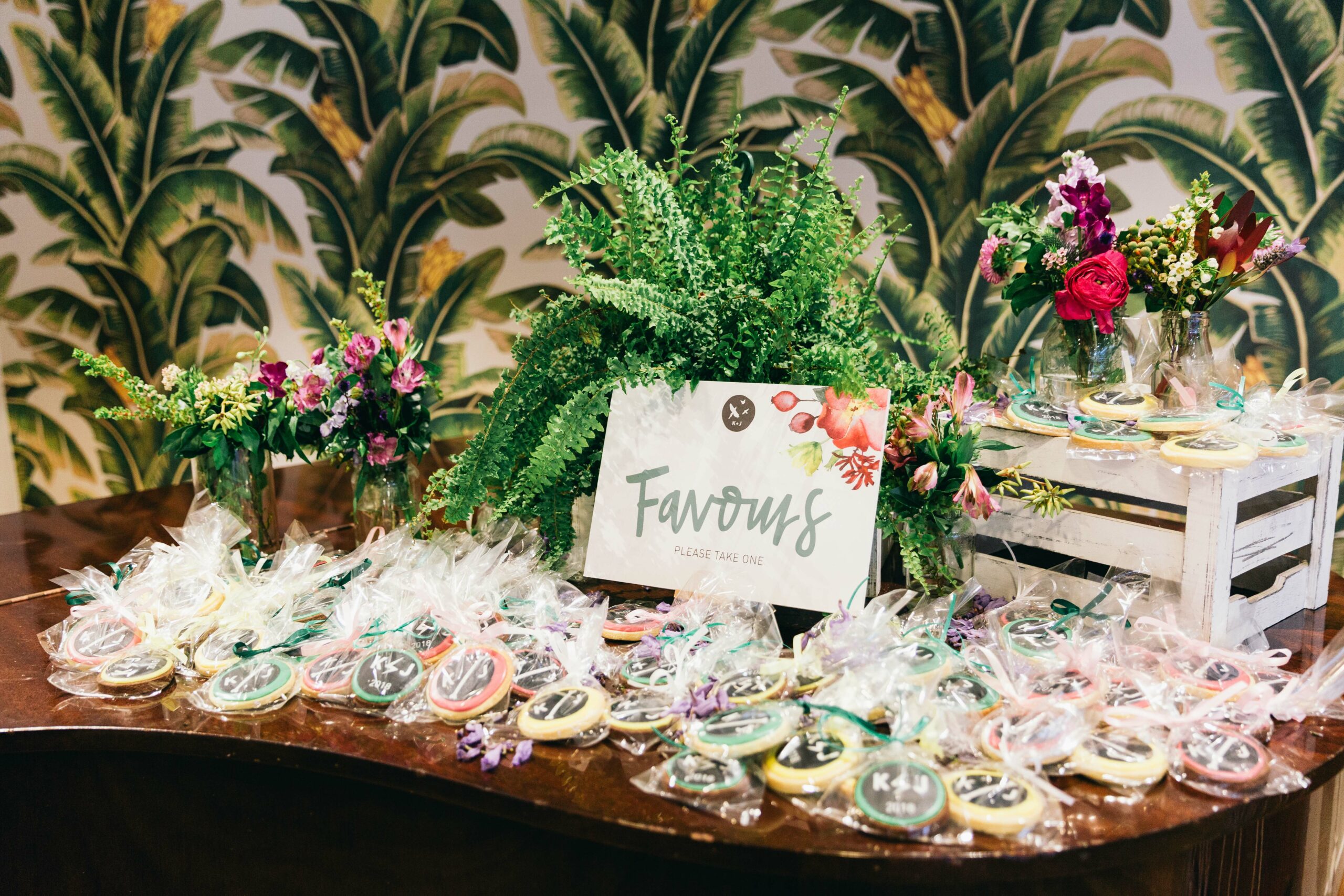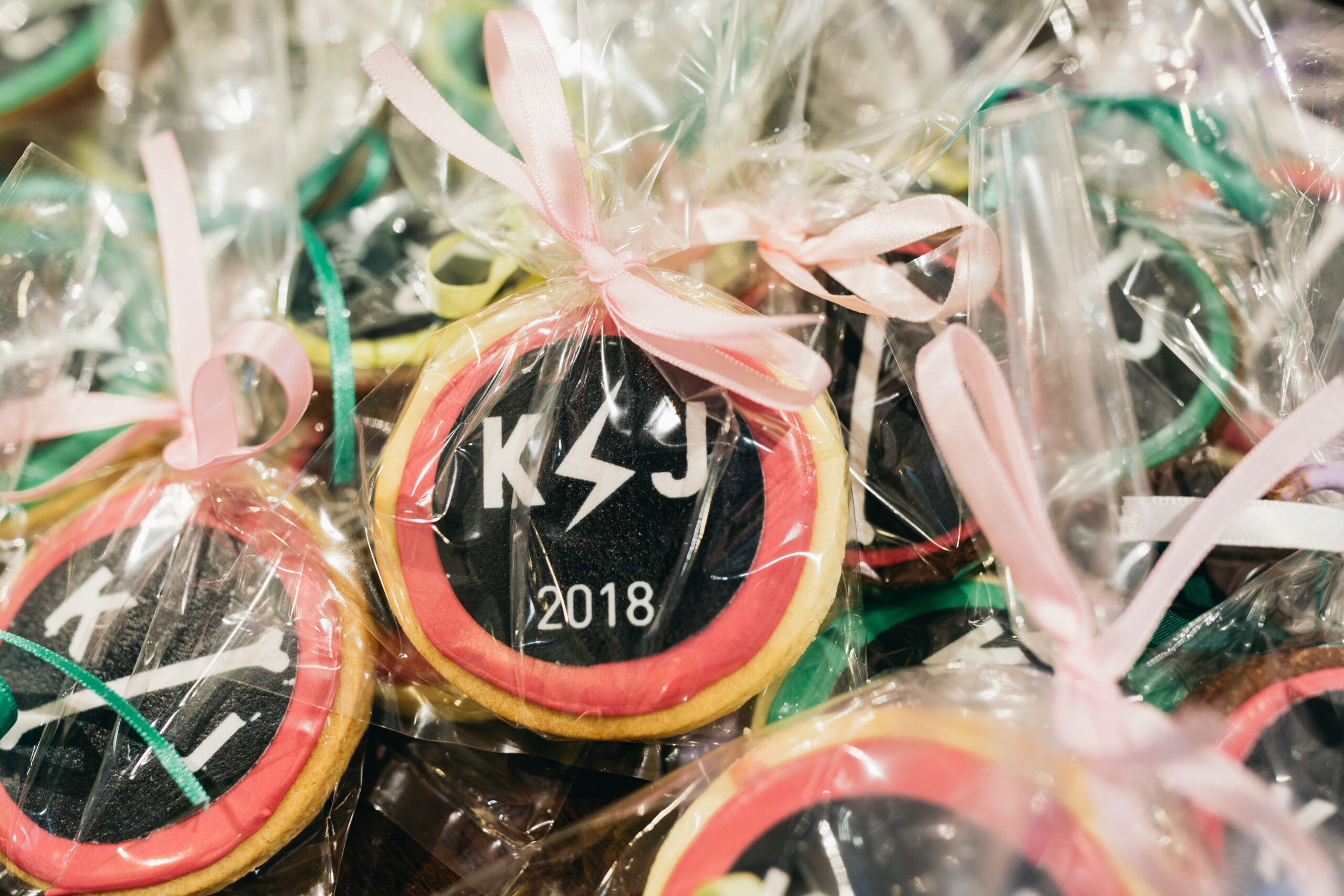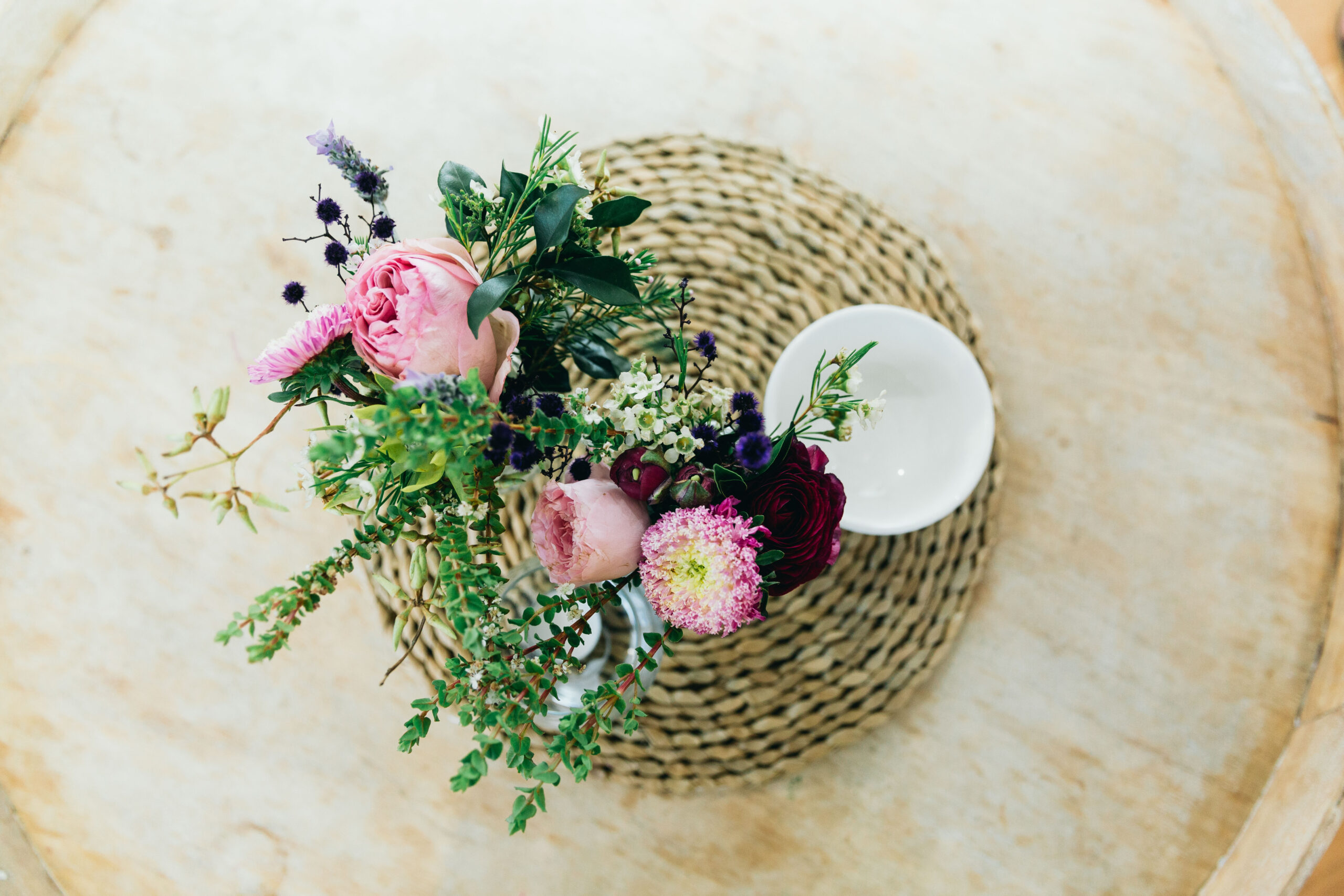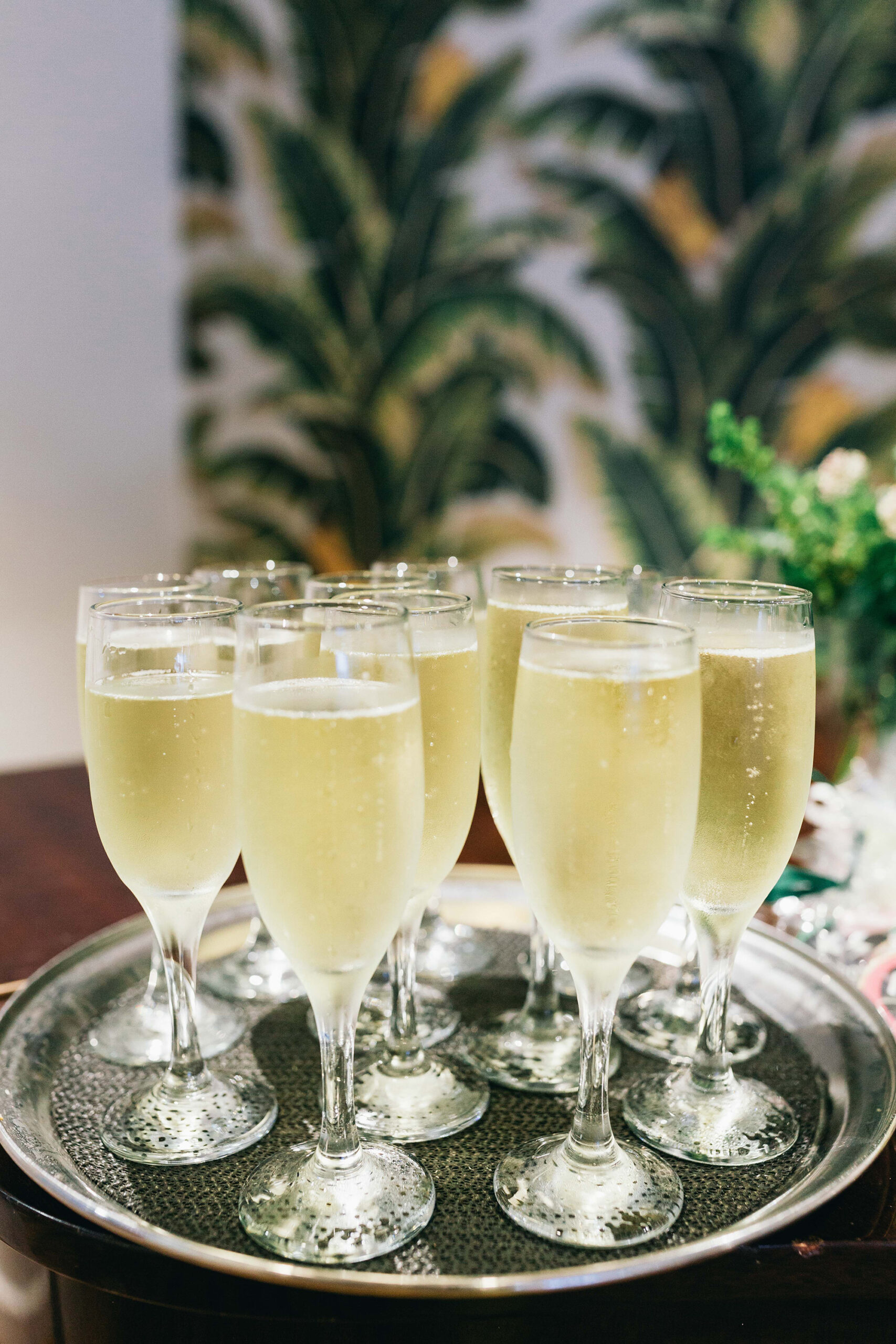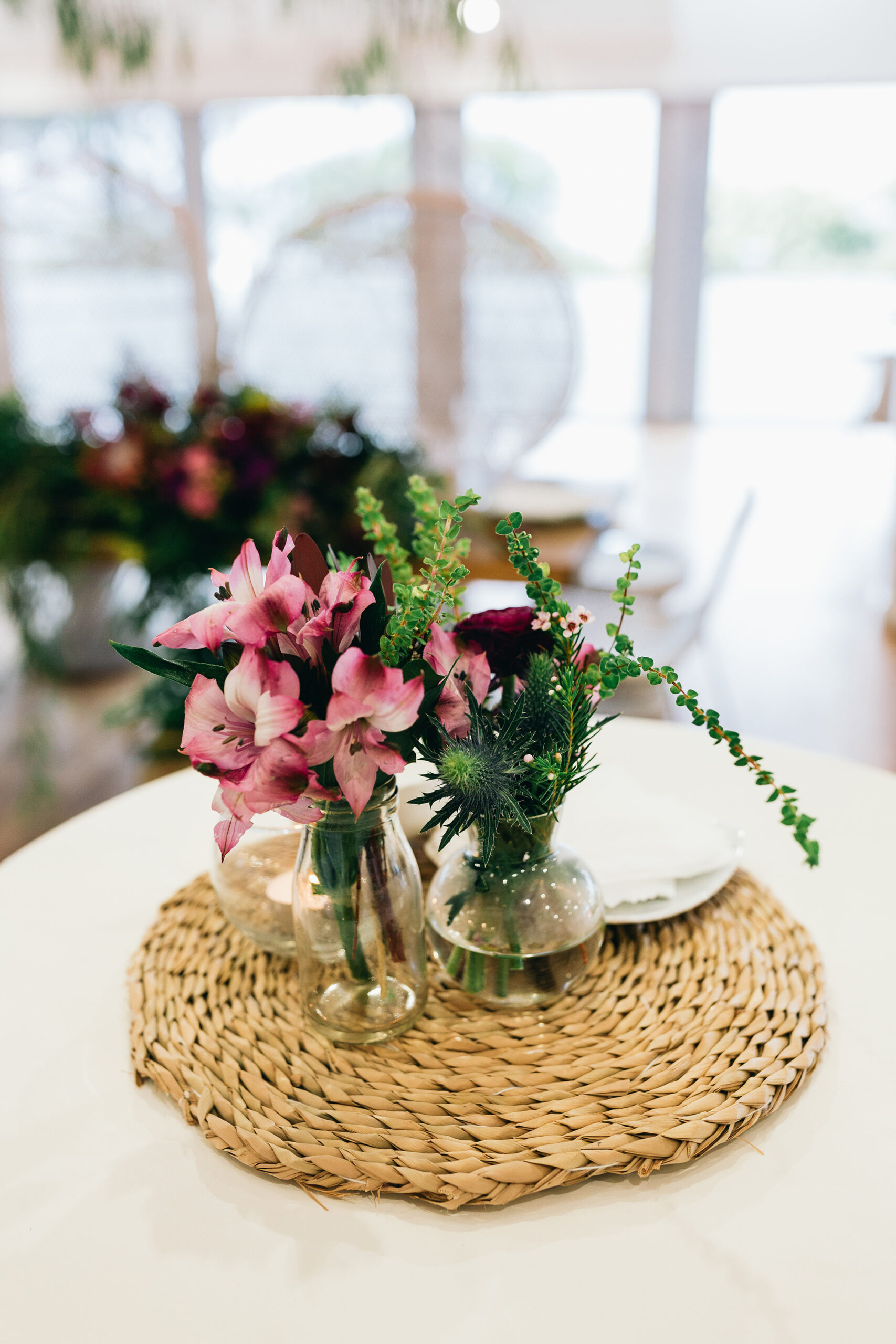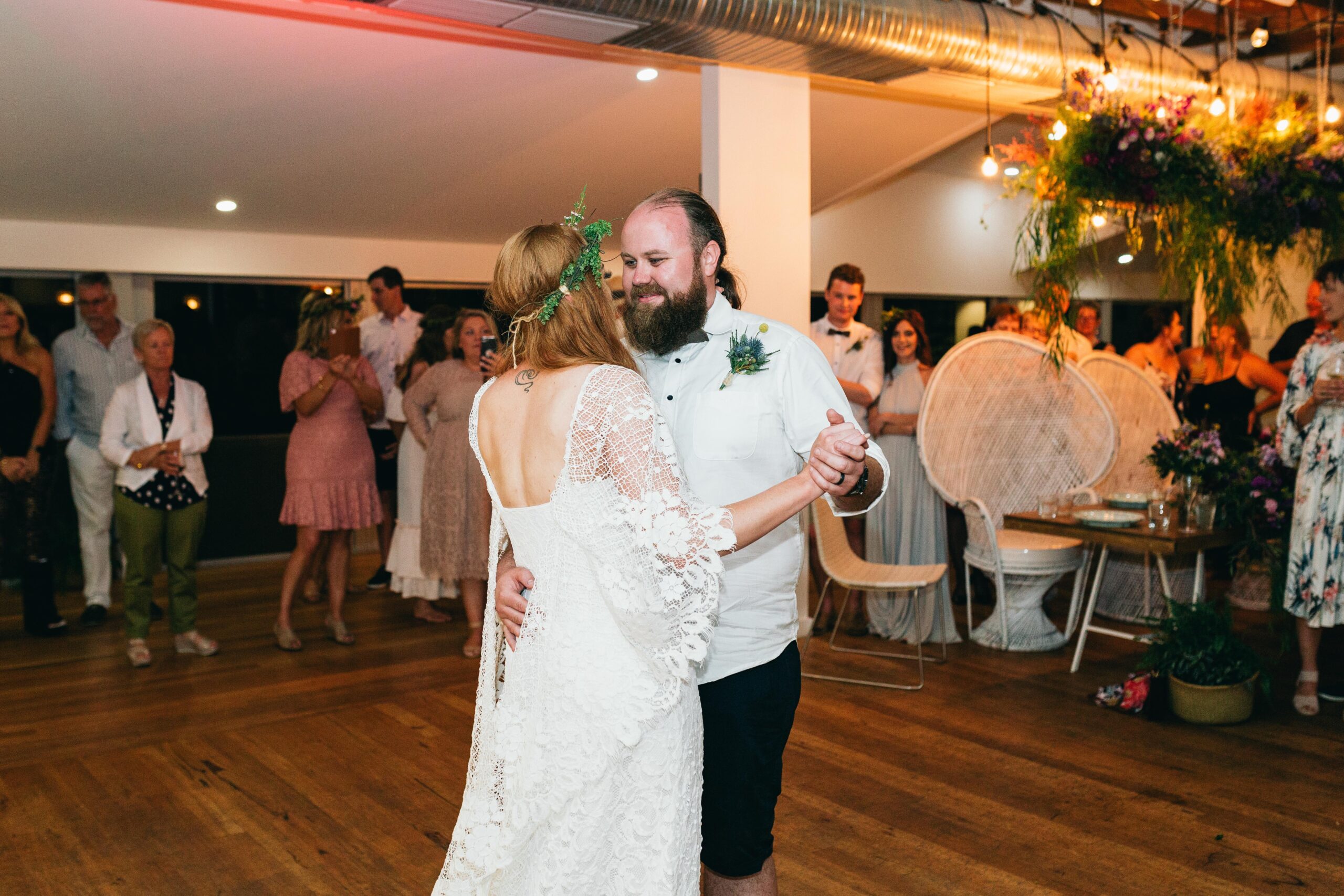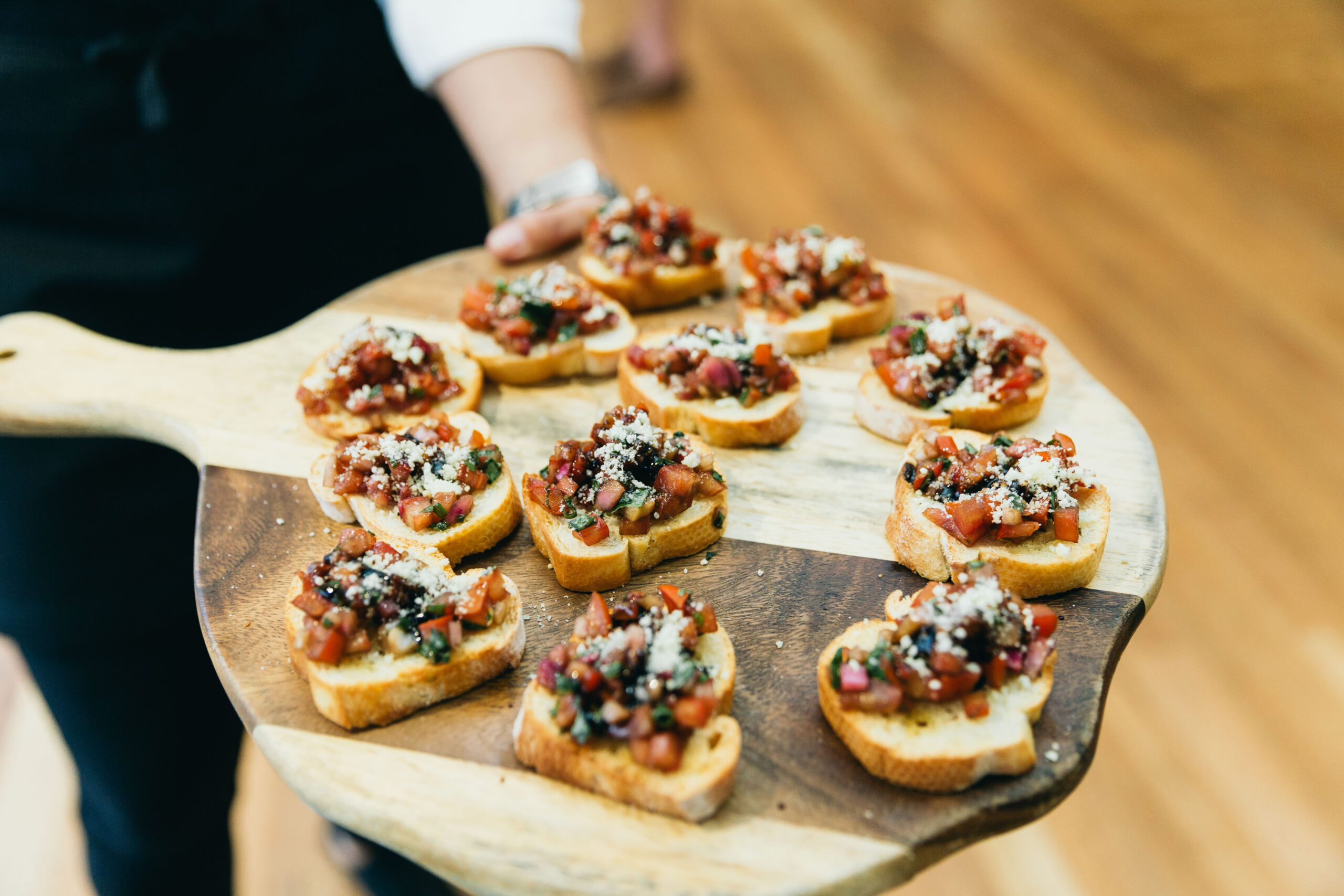 "We were surrounded by our close family and friends, and had the most amazing and committed suppliers. It was a dream day after 10 years together," beams Kate.