After being posted to the same police station early in their careers, Sheree and Steven couldn't deny their chemistry.
"We quickly formed a strong friendship, however, knew that there was something more beneath the surface," Sheree explains.
"When the timing was right, we knew that our relationship was inevitable."
Steven popped the question while the couple was holidaying in the US, and on returning home they began planning their Scottish Highland winter wedding.
"We are both from families of Scottish descent, and the Mt Tomah Botanical Gardens really had a cold Scottish Highlands vibe to it, particularly given that the weather was cloudy and dreary," Sheree says of the June 8, 2019 celebrations in the Blue Mountains.
The couple's 94 guests were then kept cosy at reception venue The Potager, where the couple's wedding vision really came to life.
"We incorporated our personal style by being very hands-on, and deciding on virtually every aspect of the day, including décor (right down to plates and napkins!) We wanted it to be absolutely how we wanted it, so didn't outsource the job of styling to somebody else," Sheree says.
"Mount Tomah was the perfect cosy location and set the perfect backdrop for our Scottish Highland Winter themed wedding."
Photos courtesy of Kings and Thieves.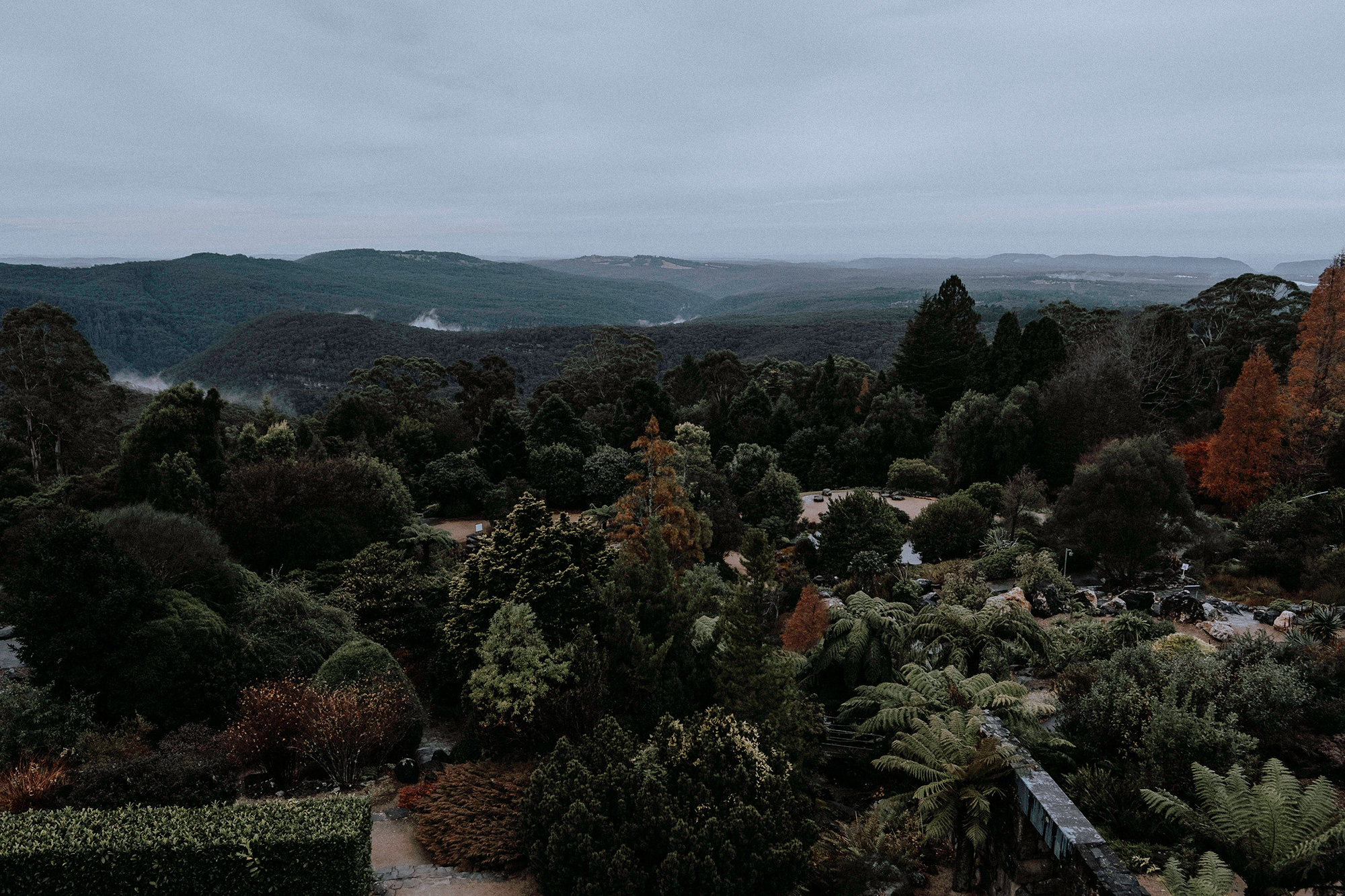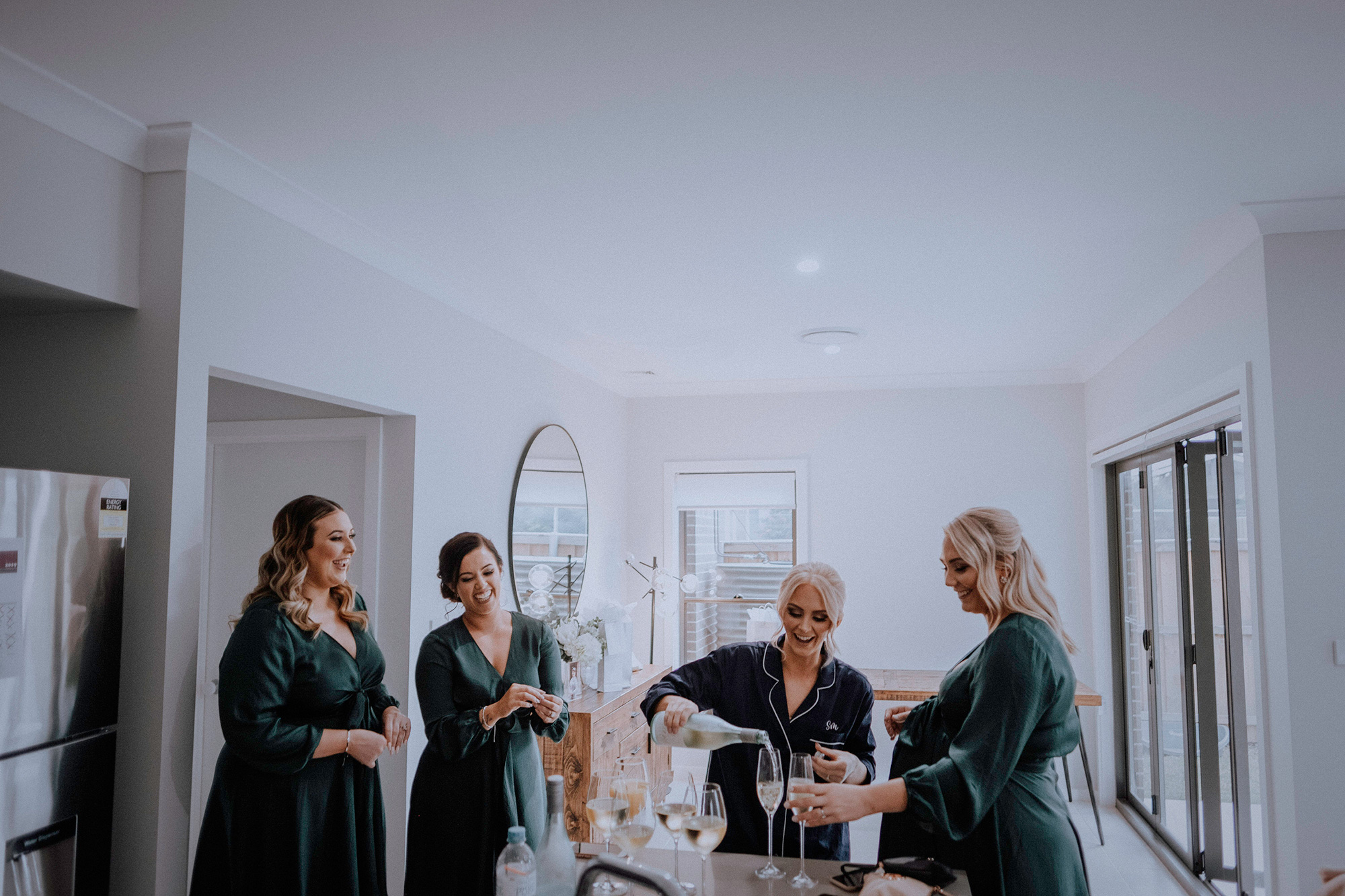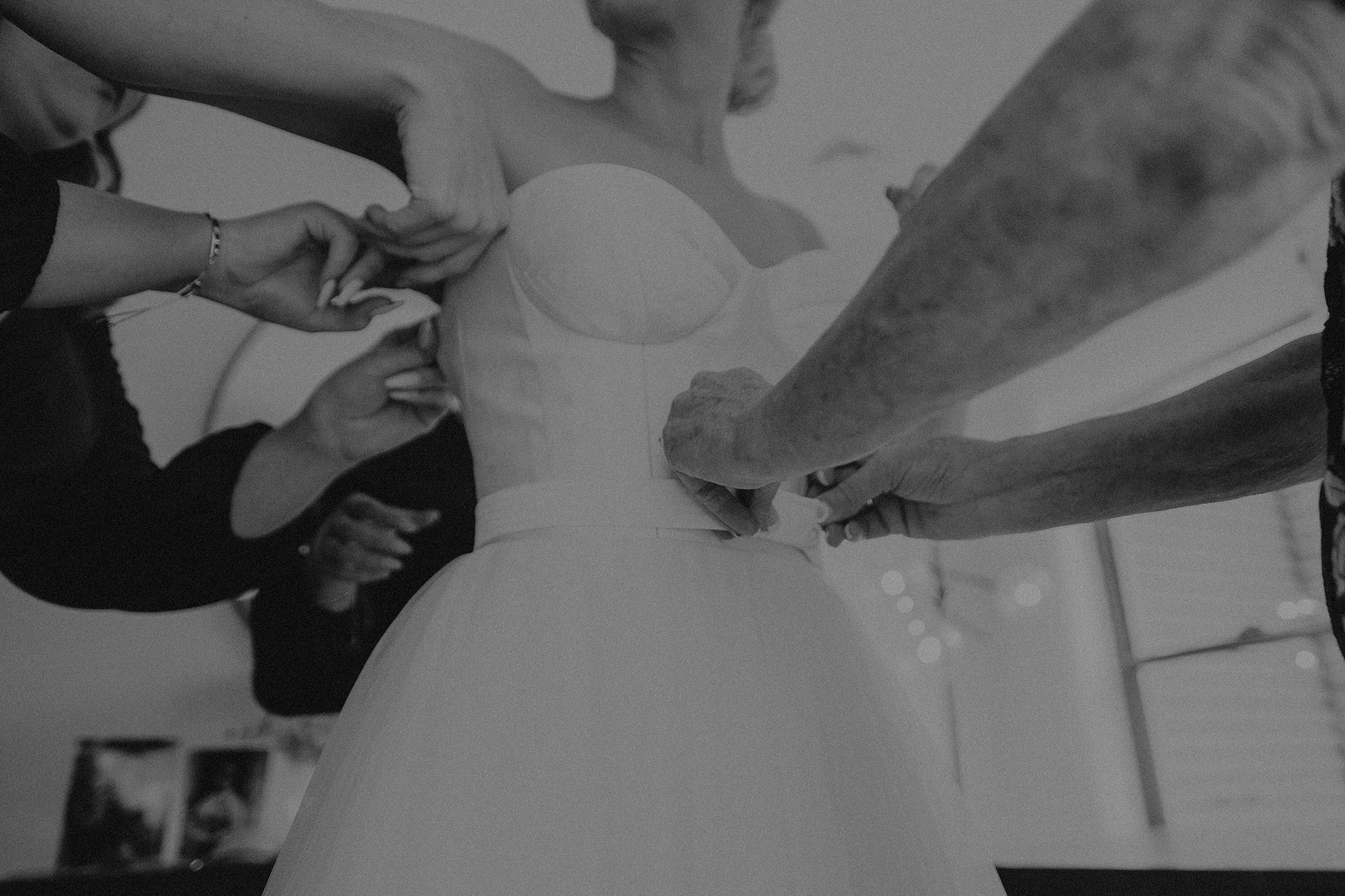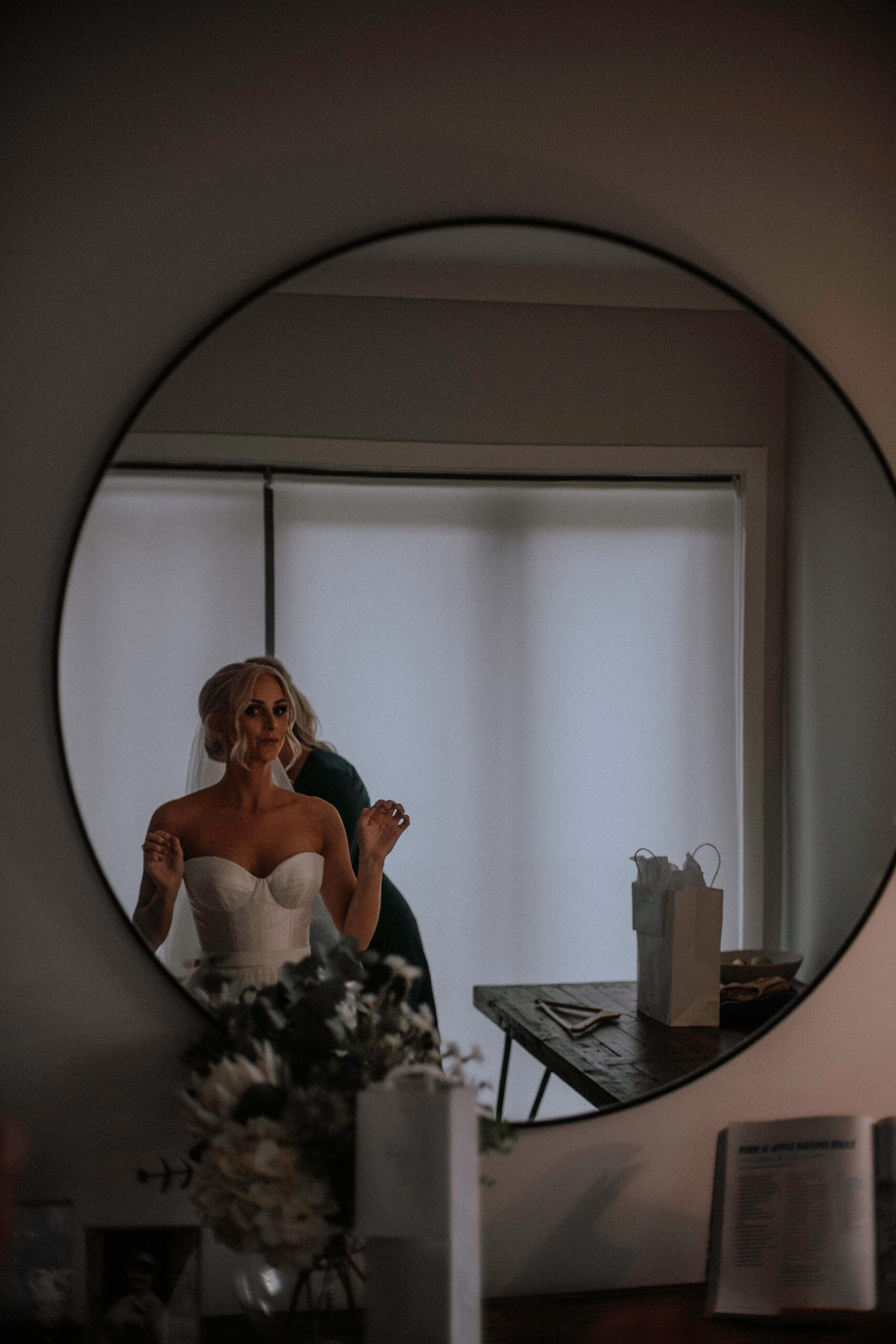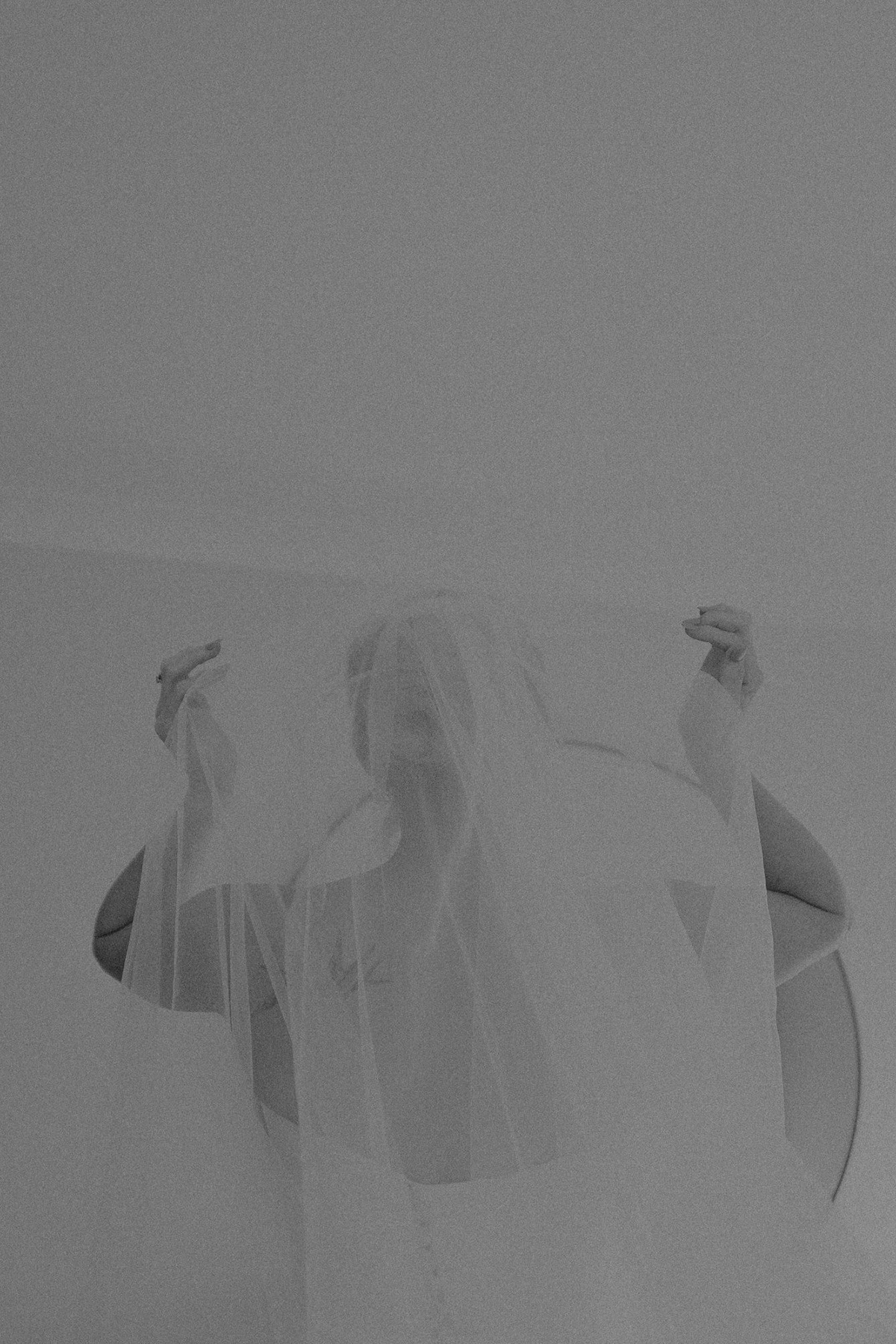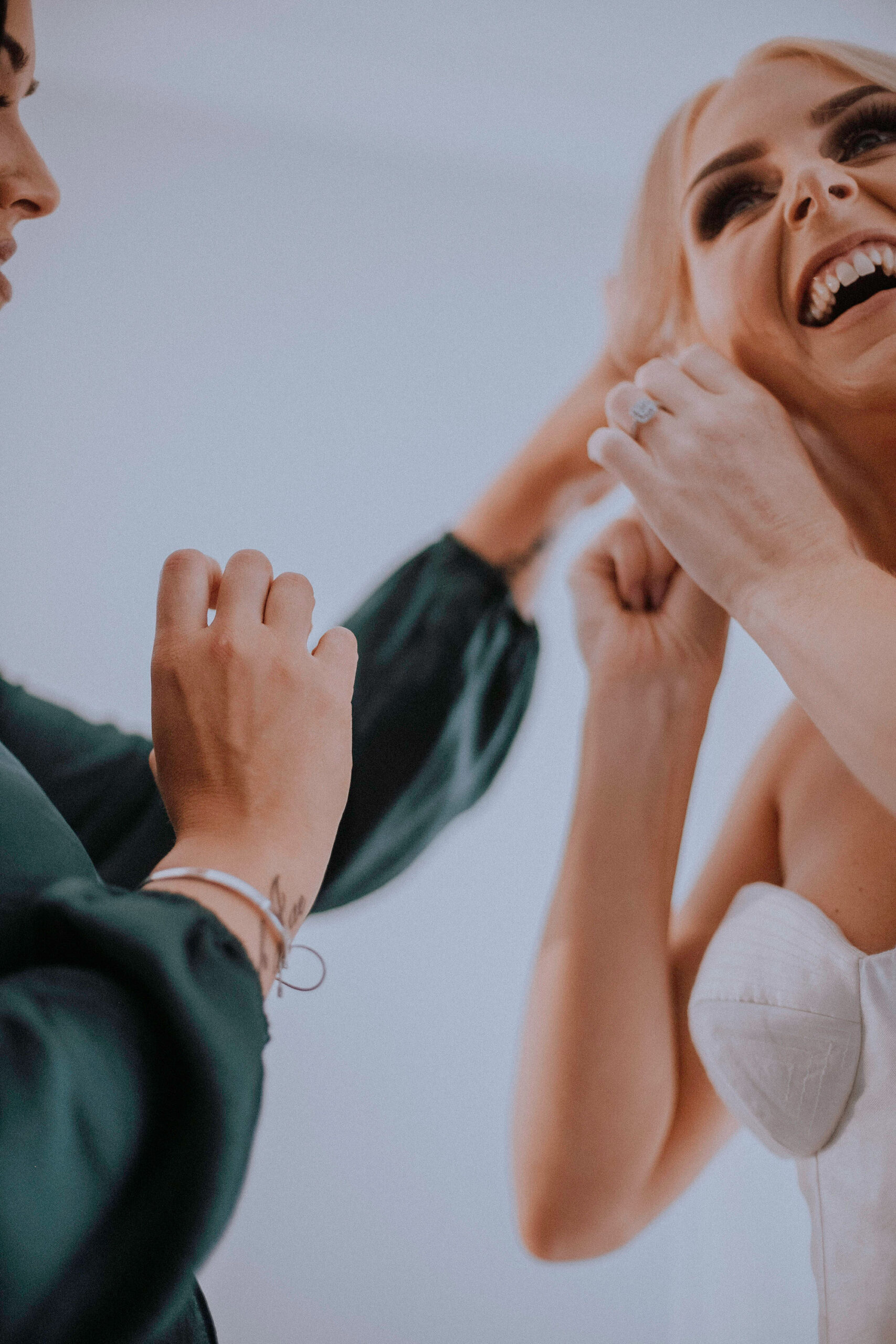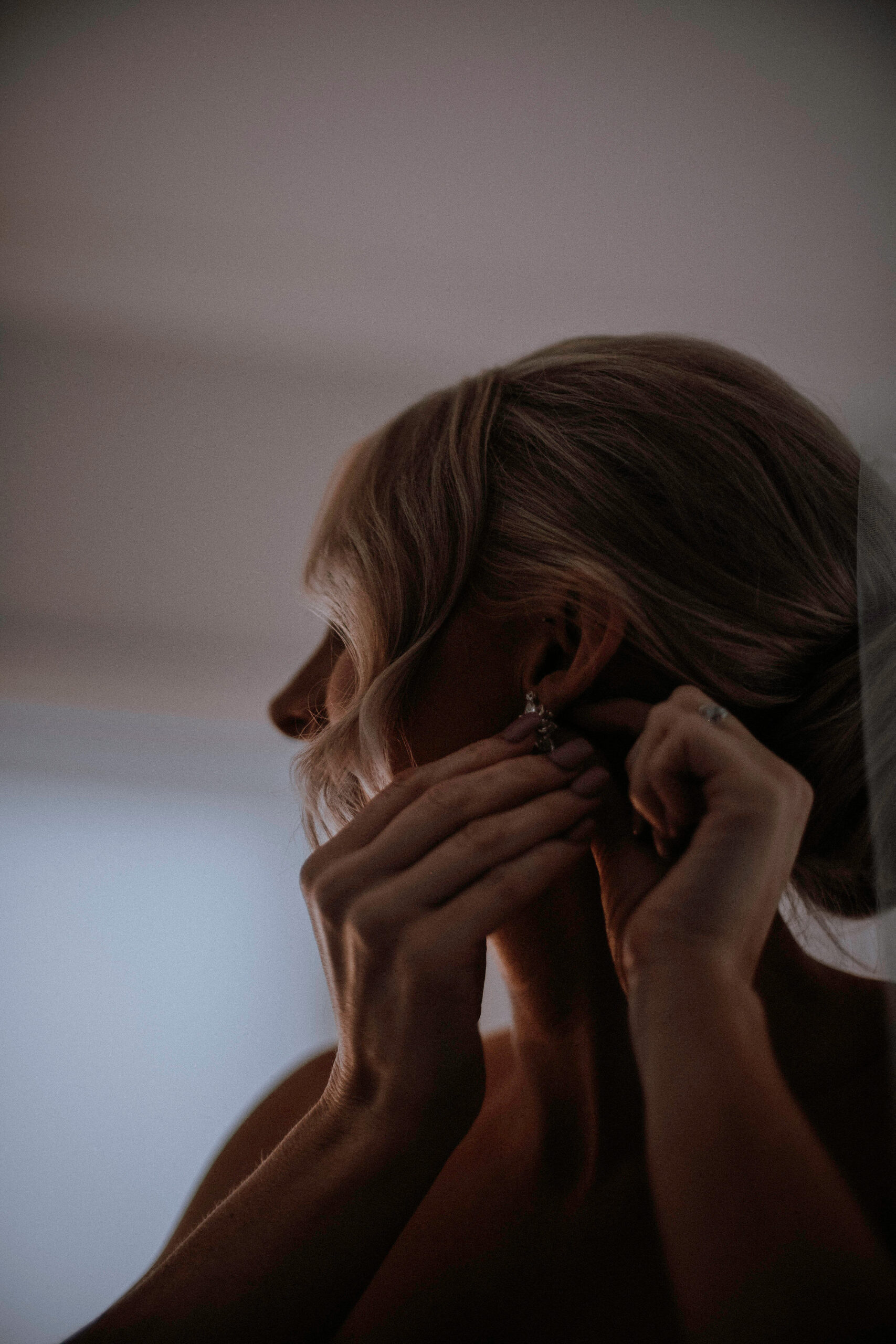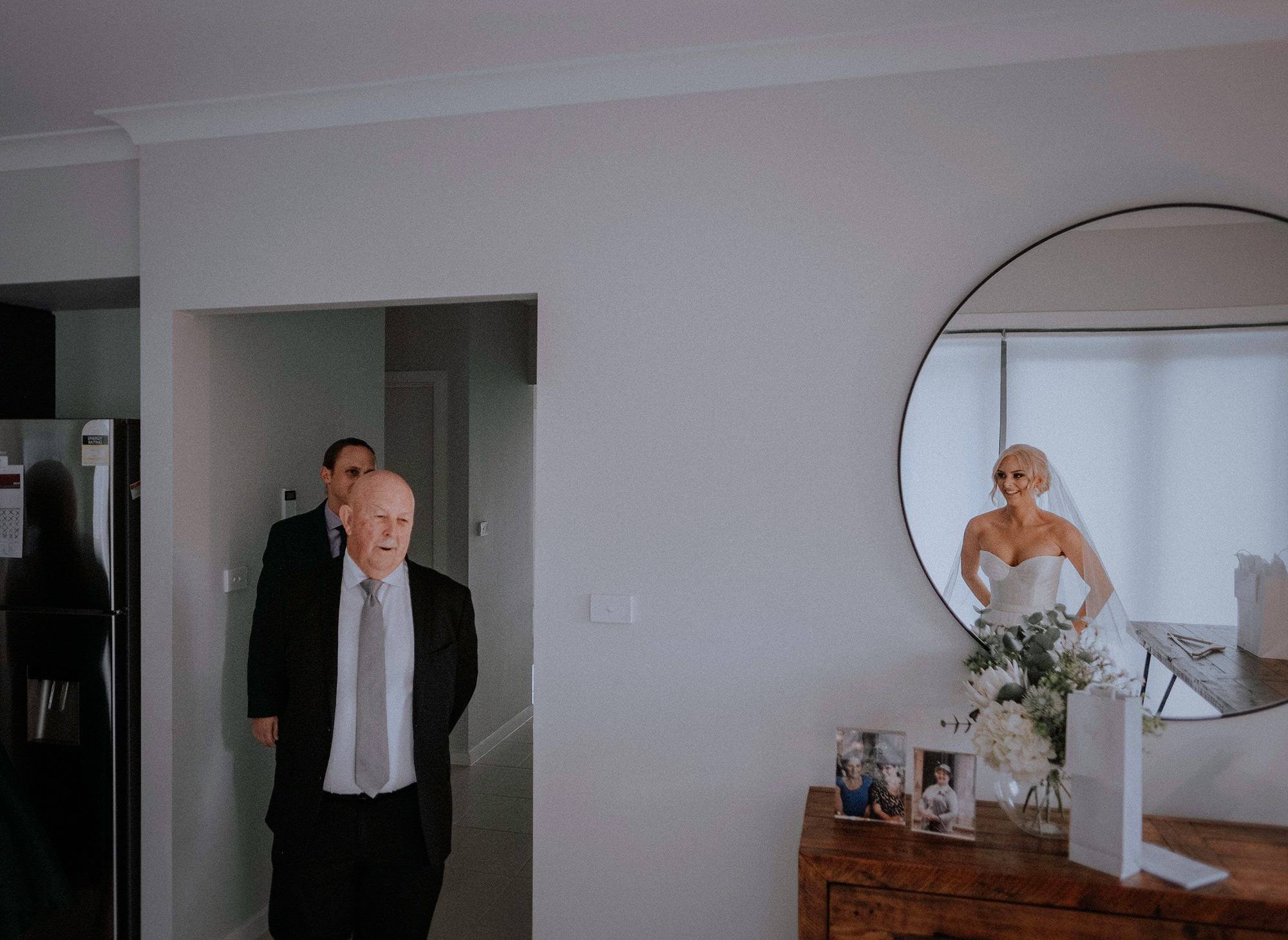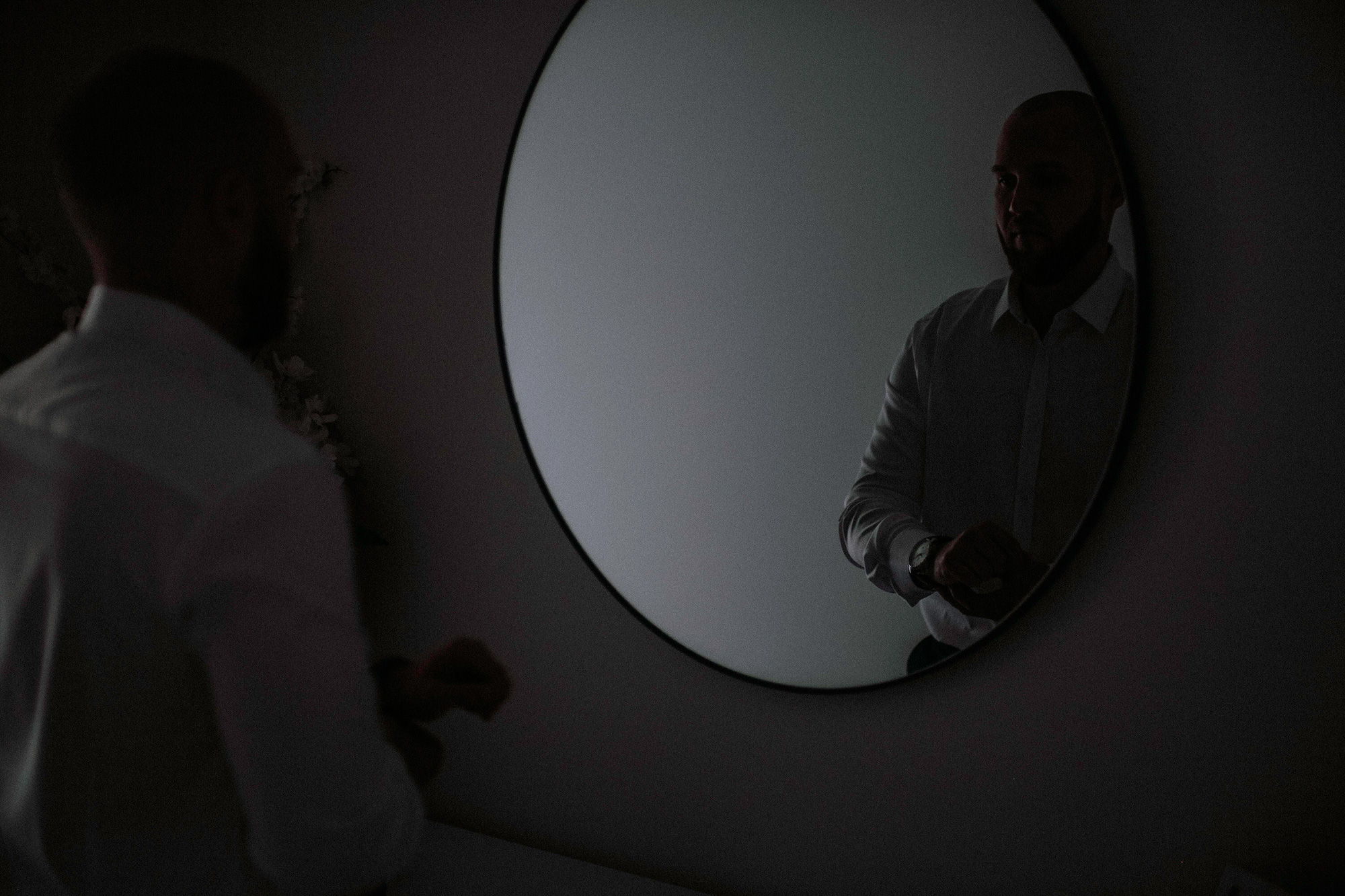 When planning his US proposal, Steven thought of many potential places to pop the question. "But the nerves were so overwhelming that three days in, near the San Diego pier, he manned up and asked me the all-important question," Sheree says.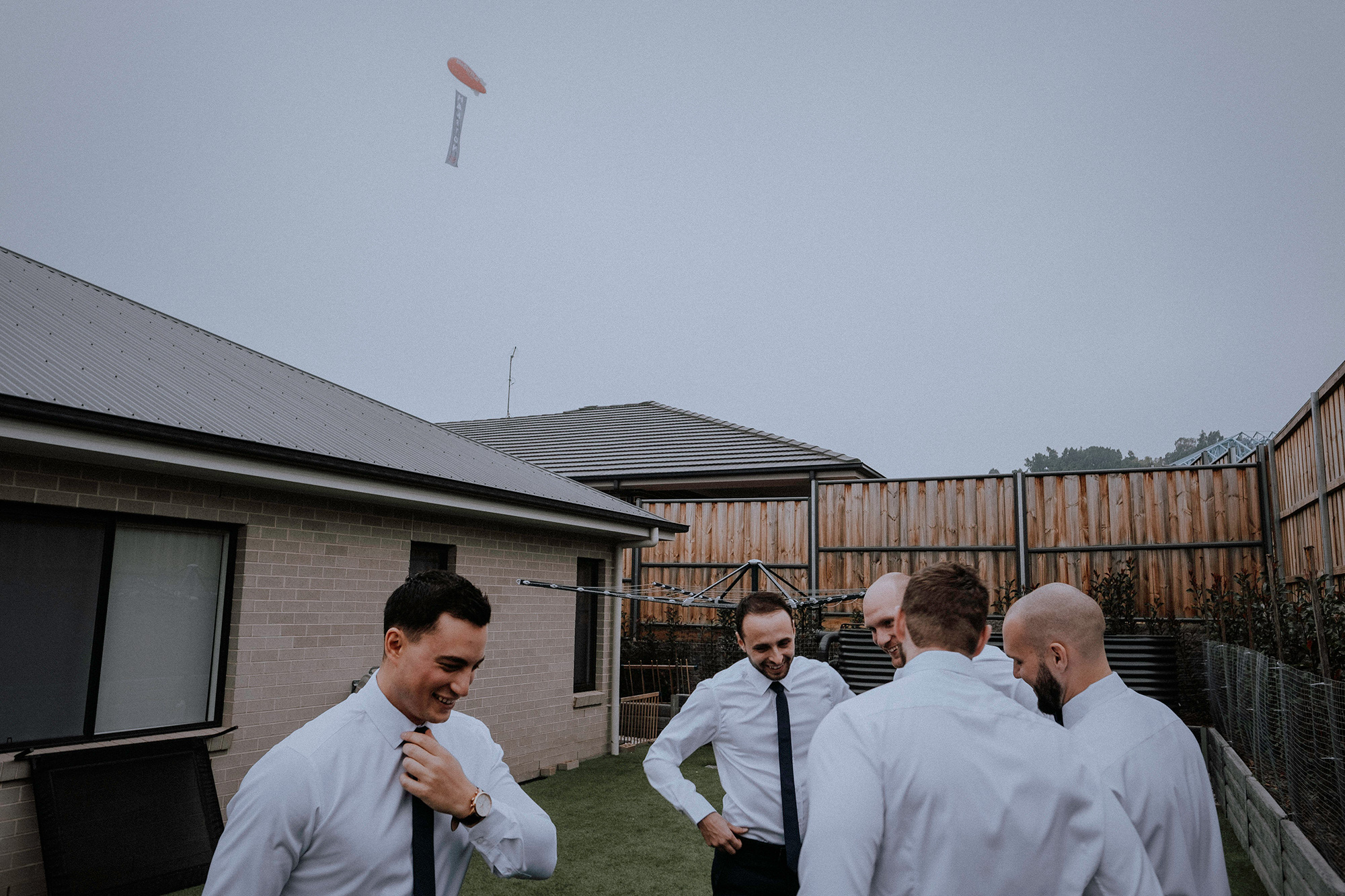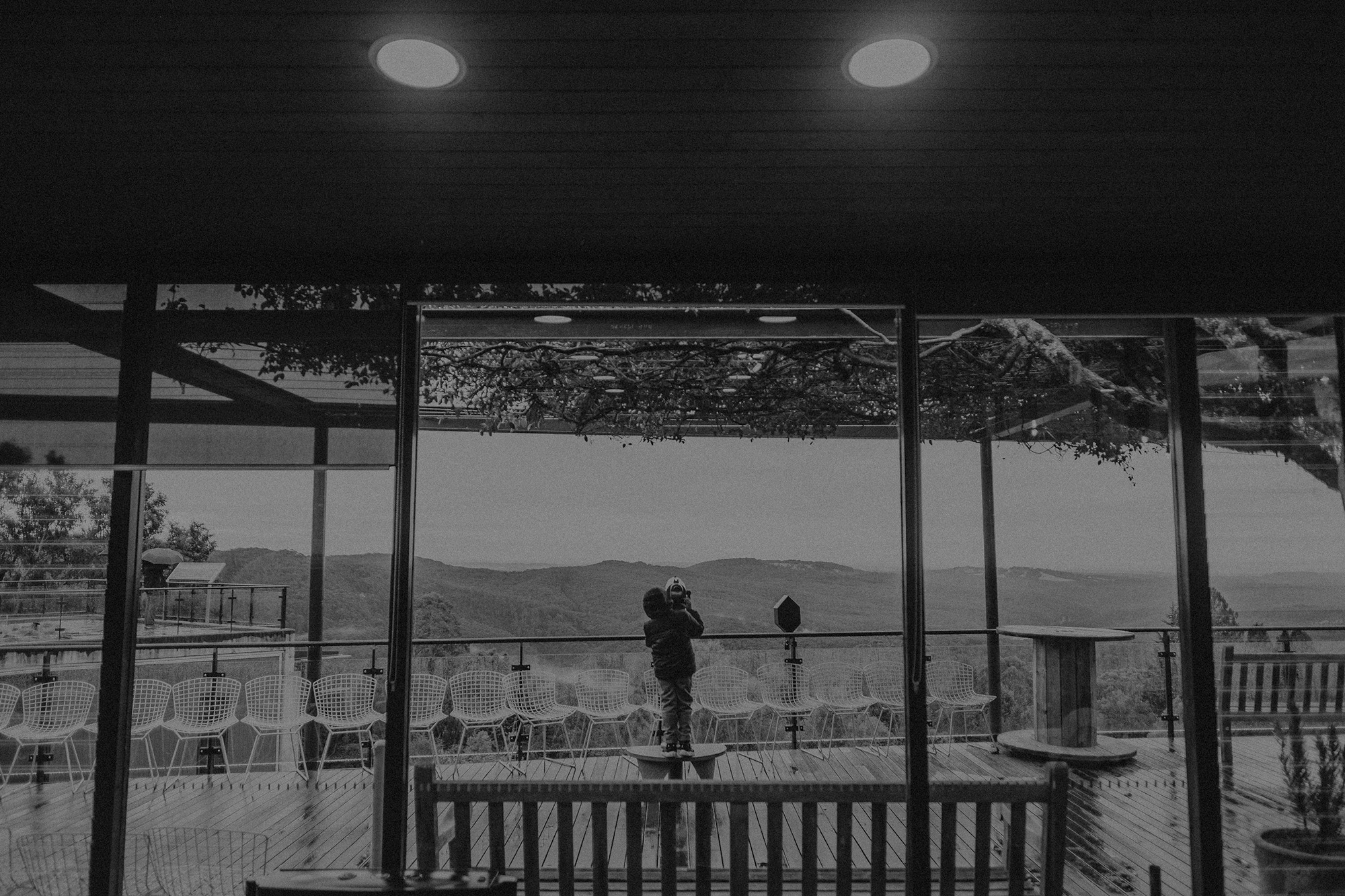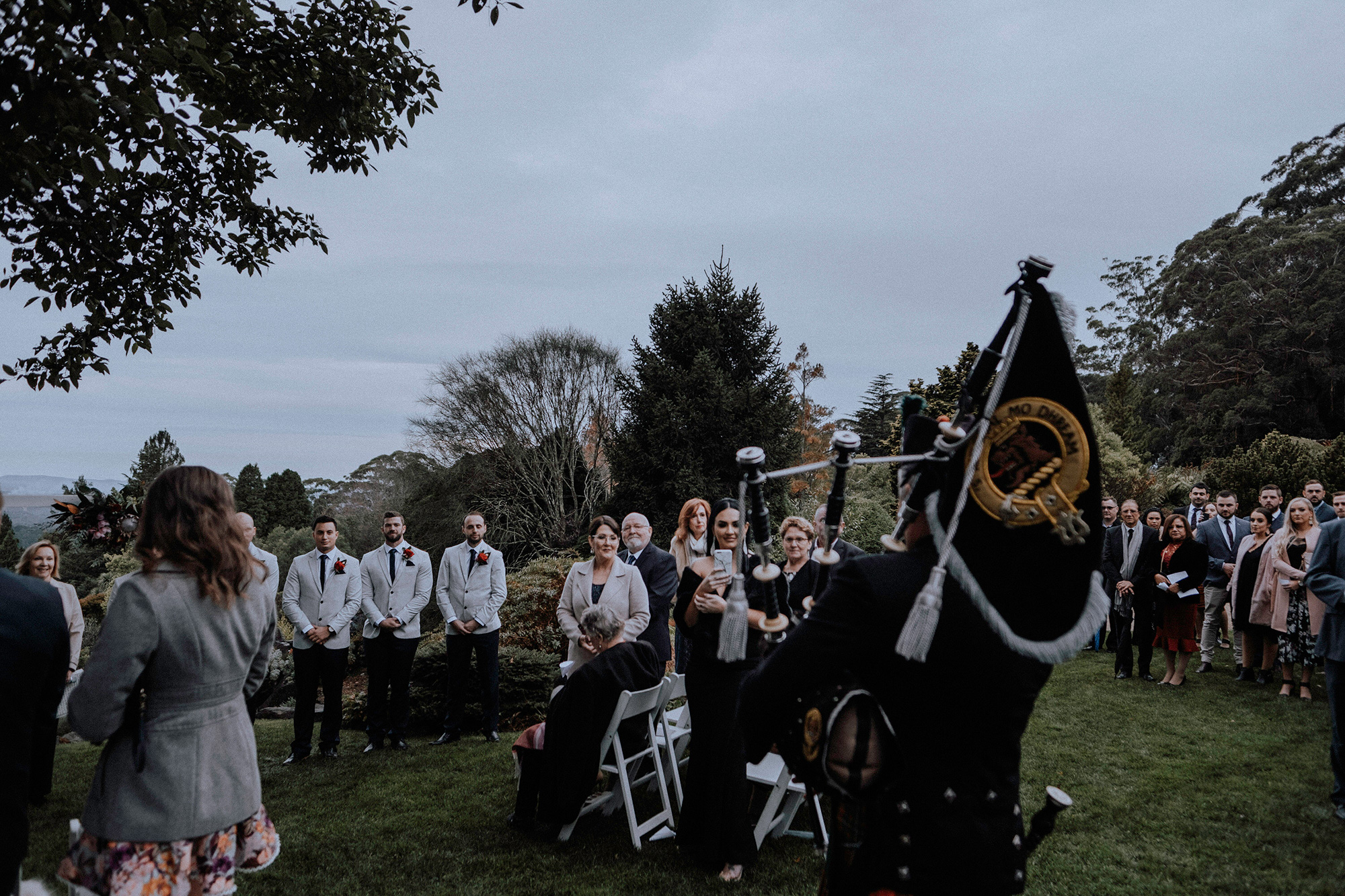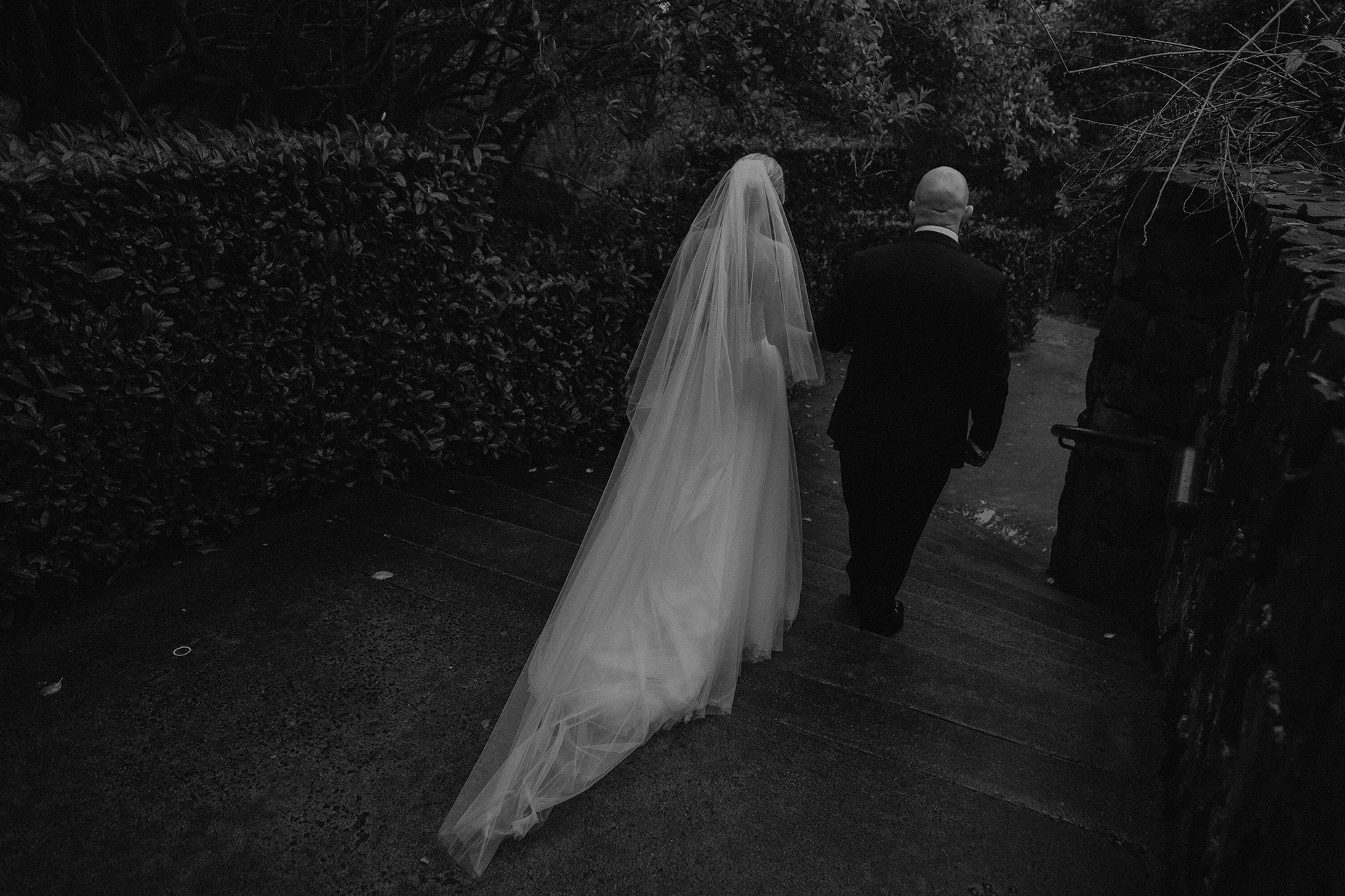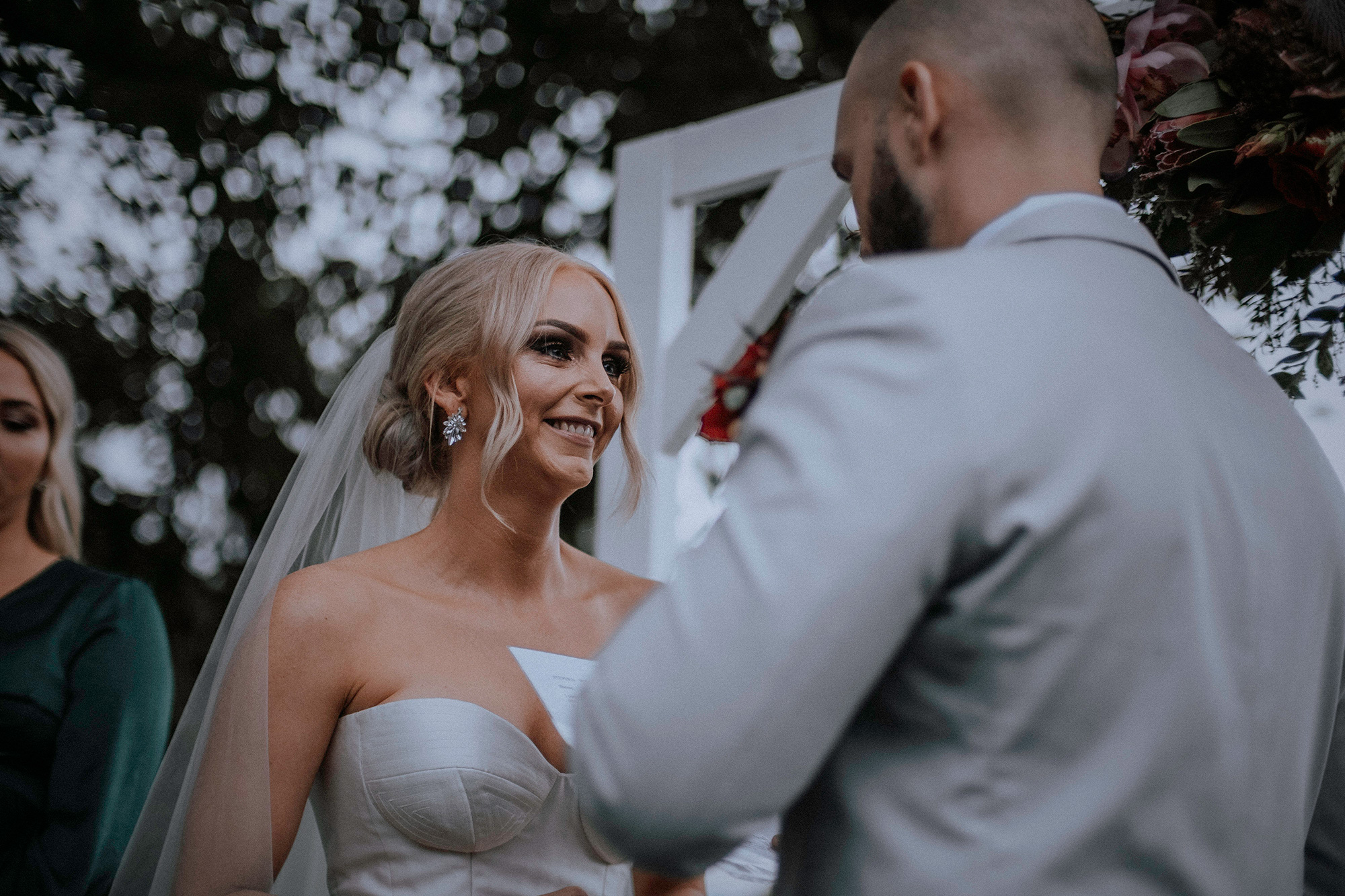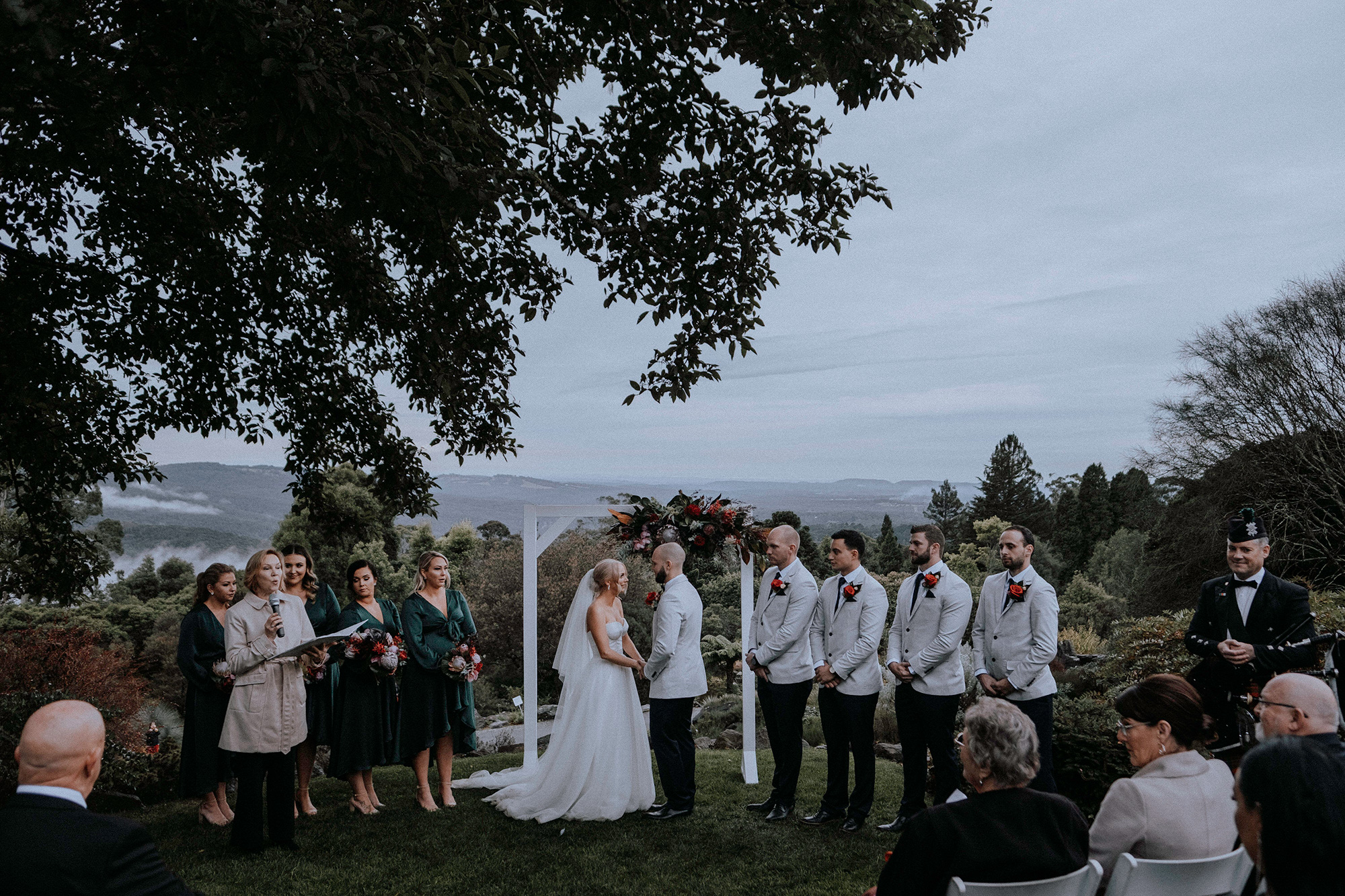 The couple were wed by experienced celebrant Fiona Dacombe.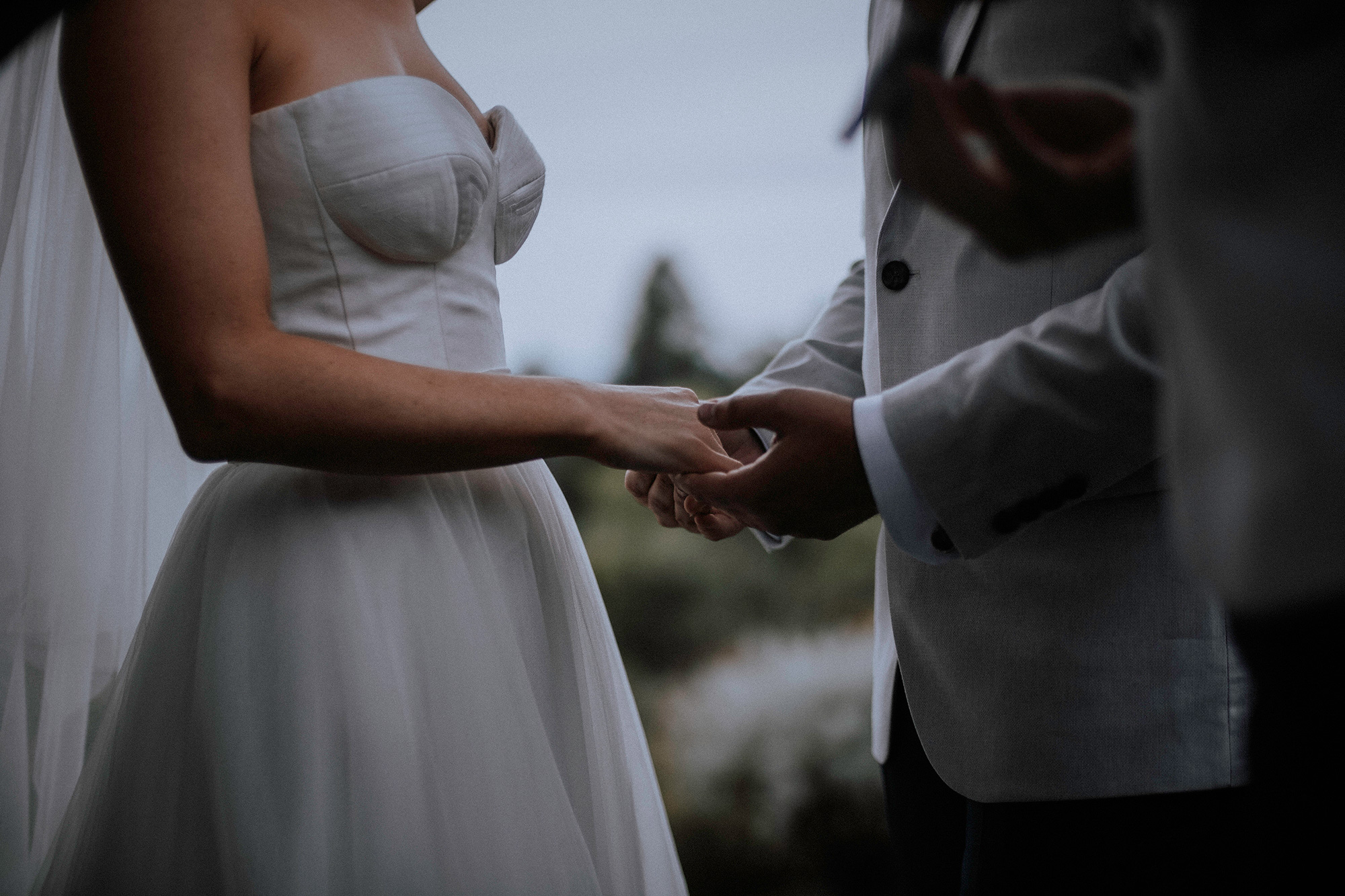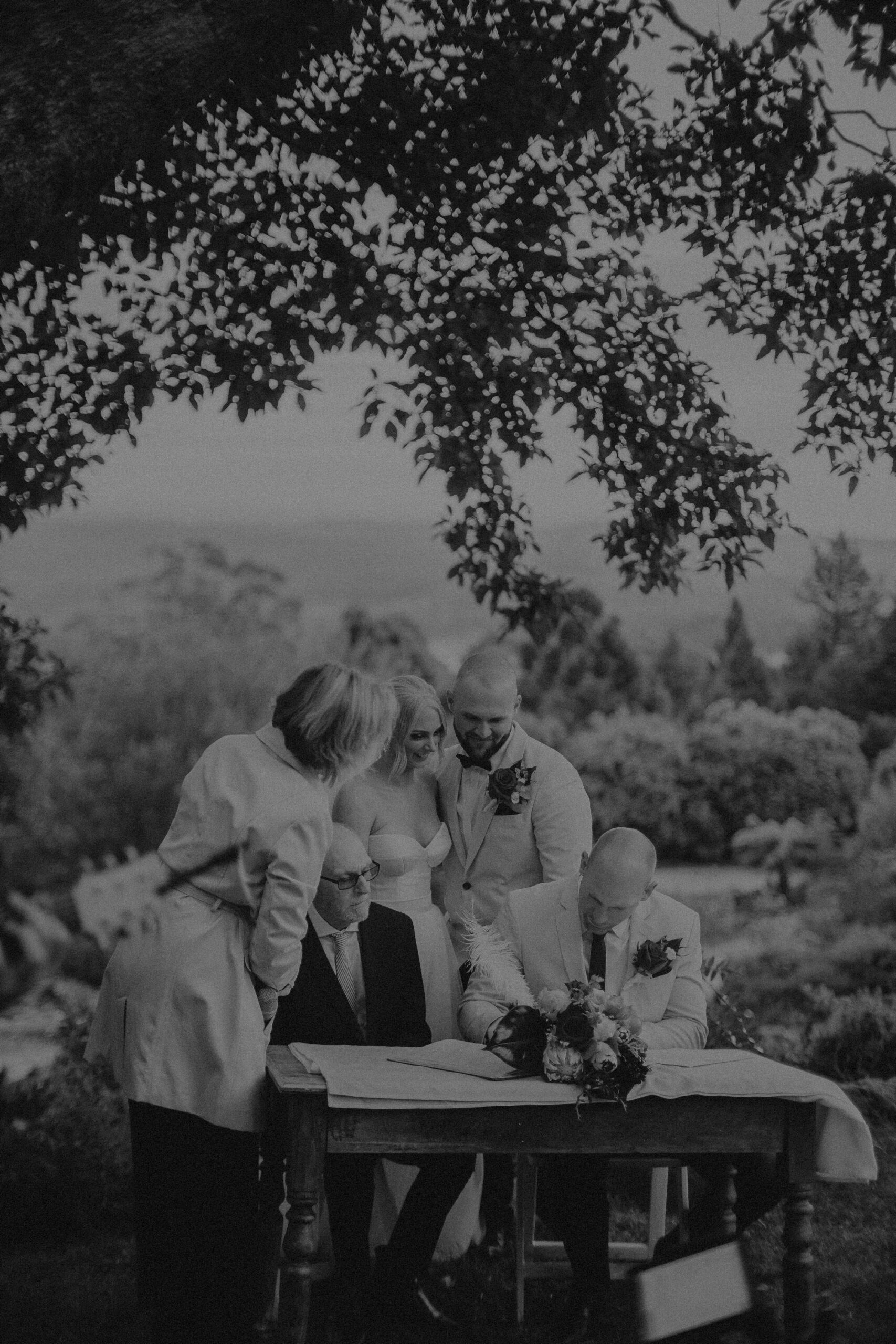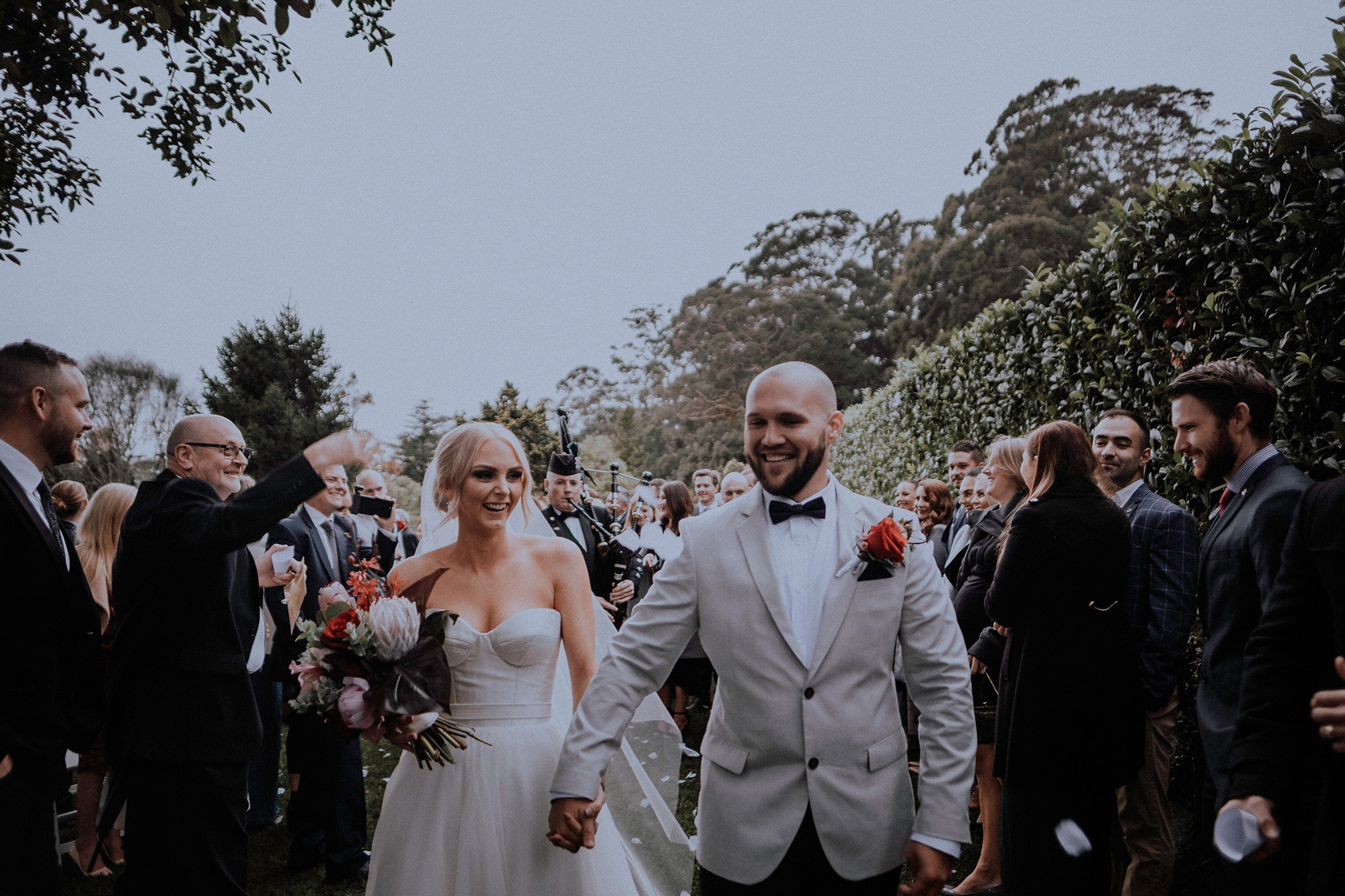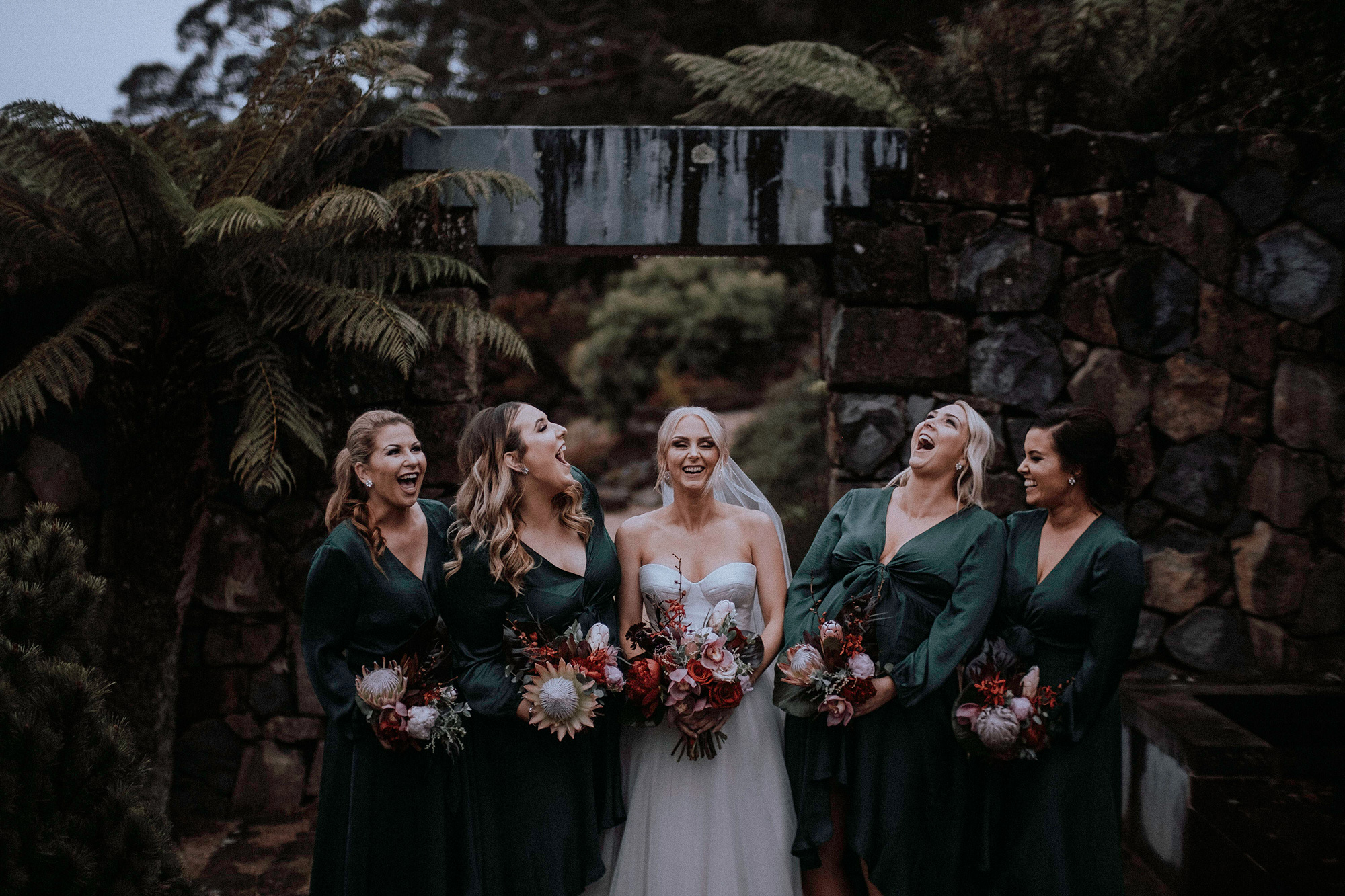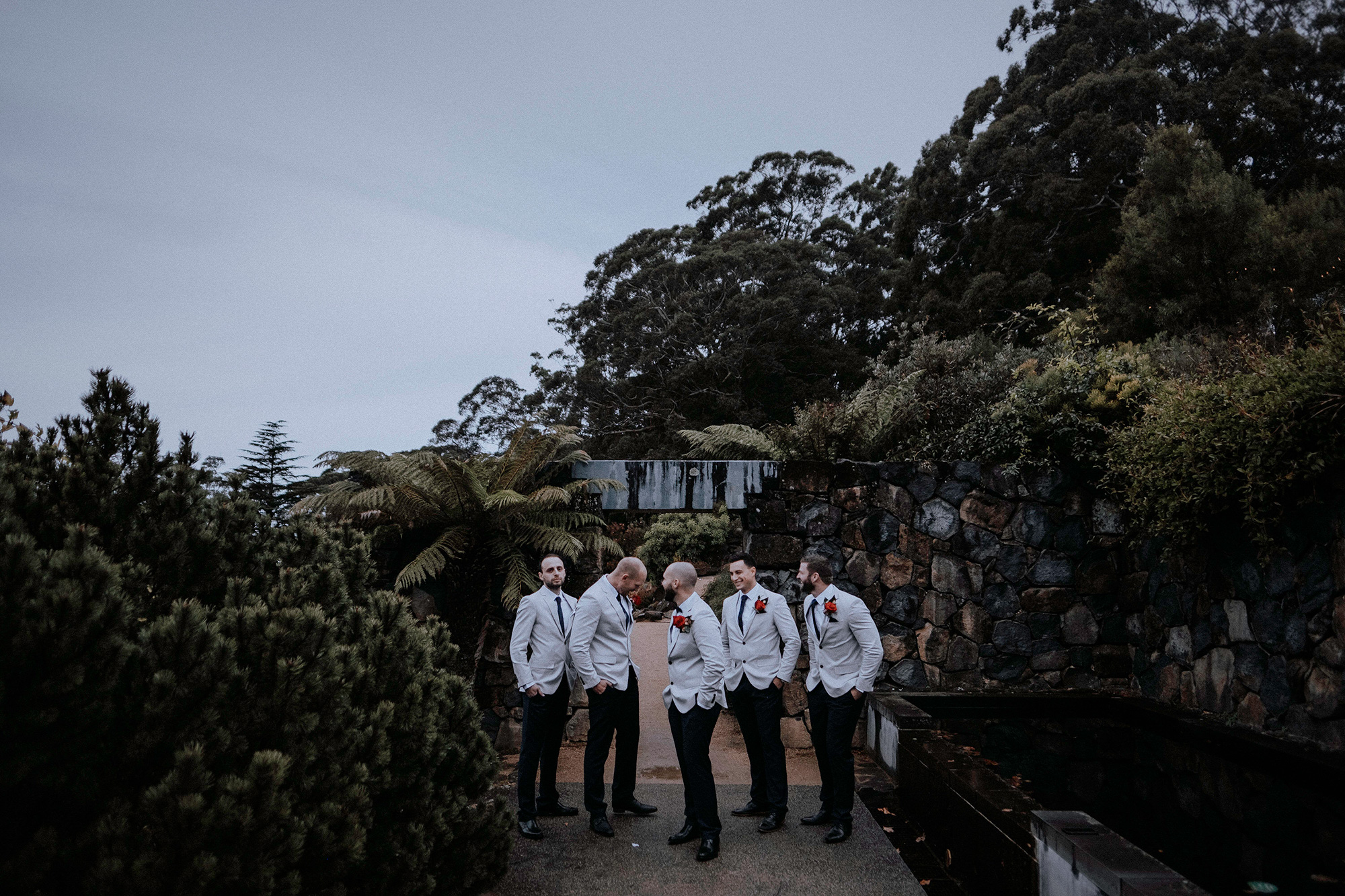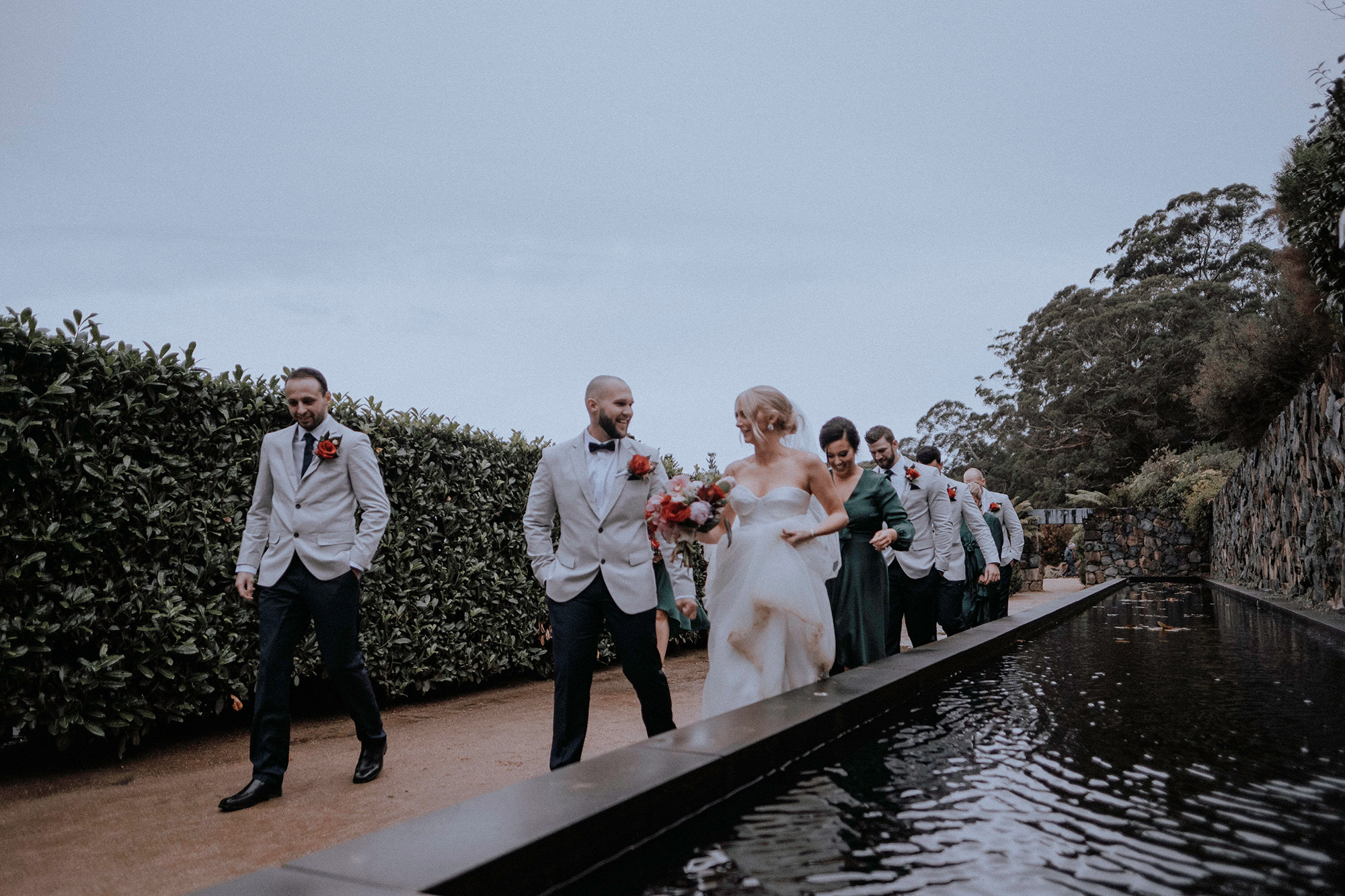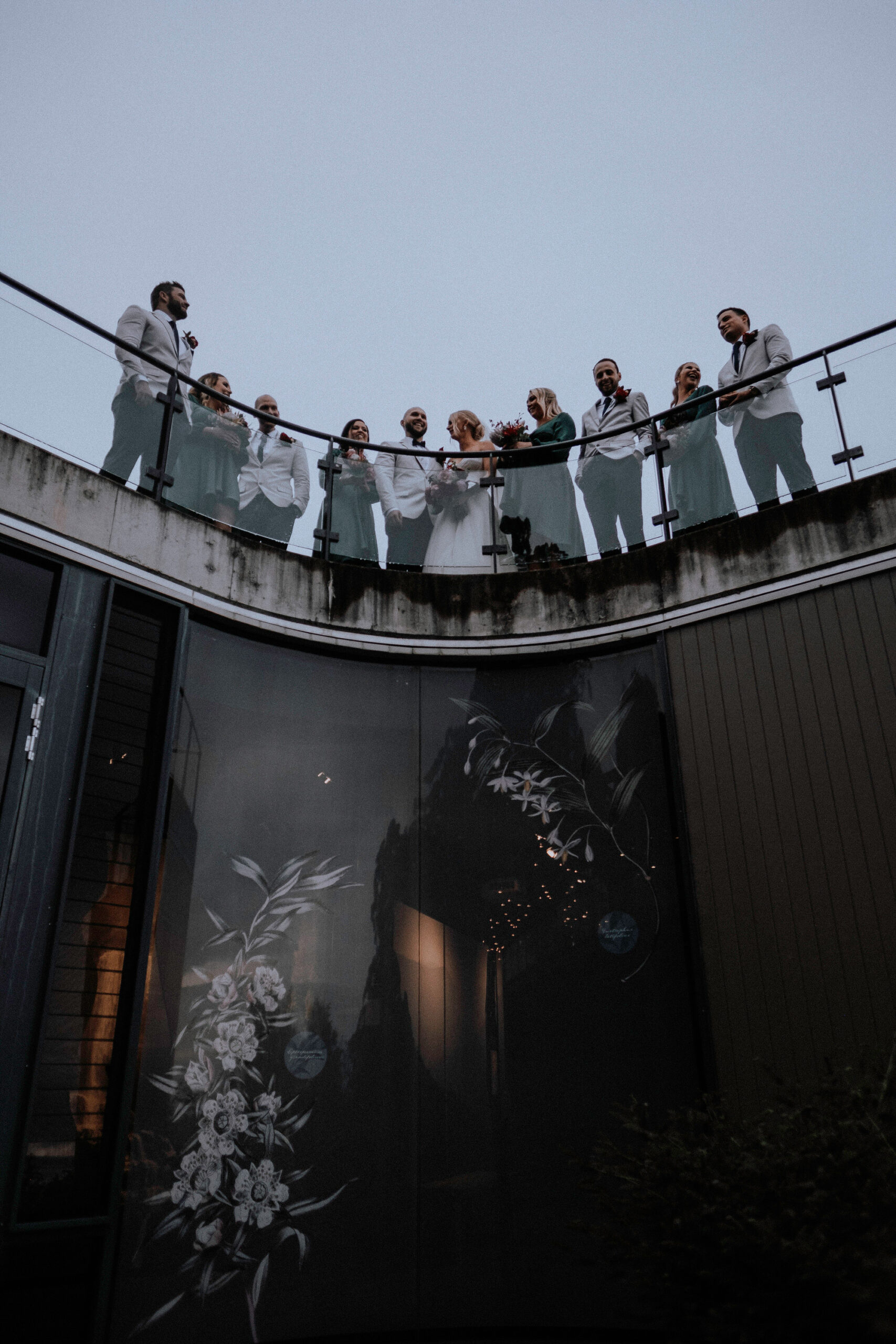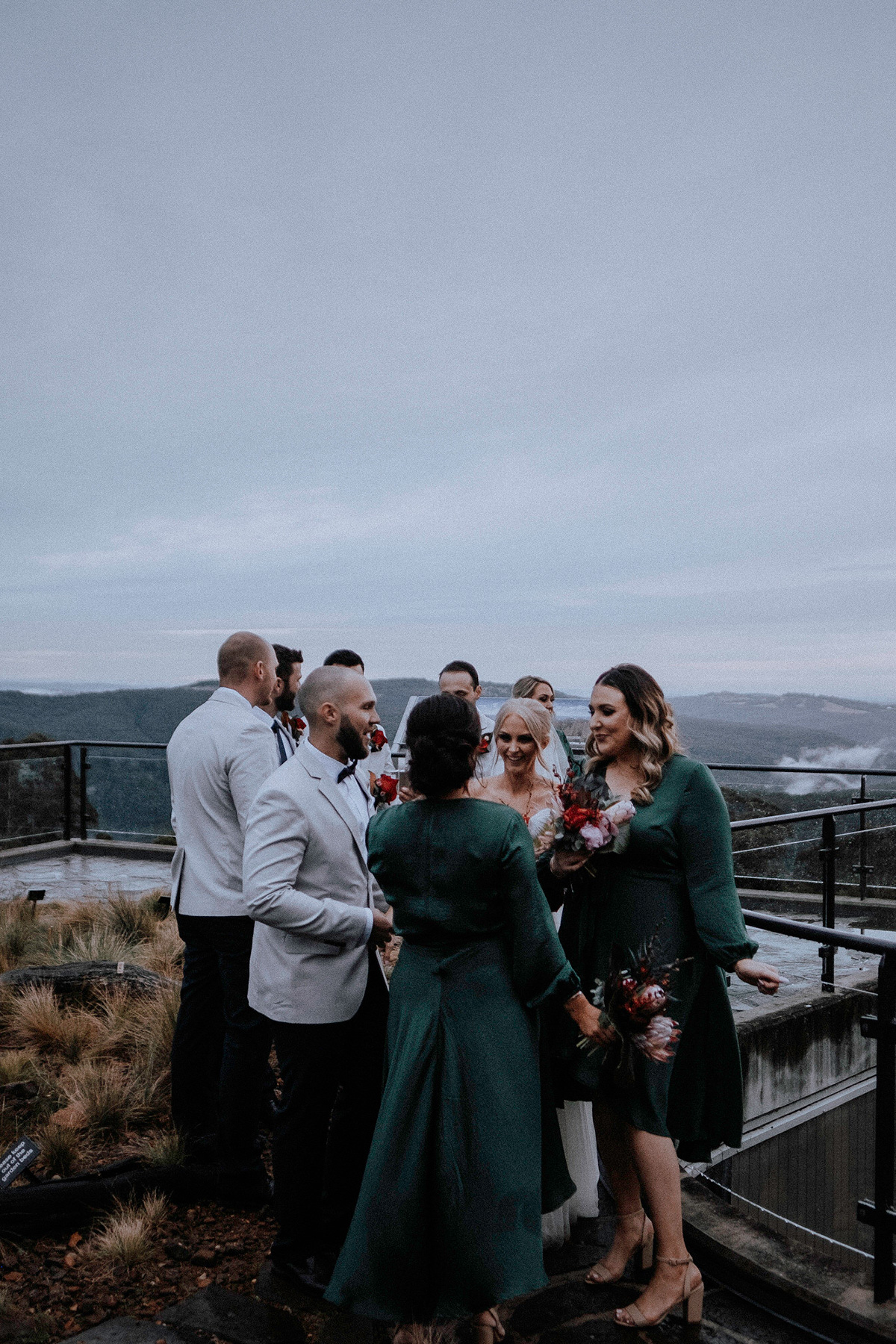 Bride Sheree had originally envisioned her bridesmaids wearing fitted burgundy gowns. "However, two of my beautiful bridesmaids fell pregnant and we upgraded to an emerald flowy long sleeved number from Esther & Co to suit all shapes and sizes," she says.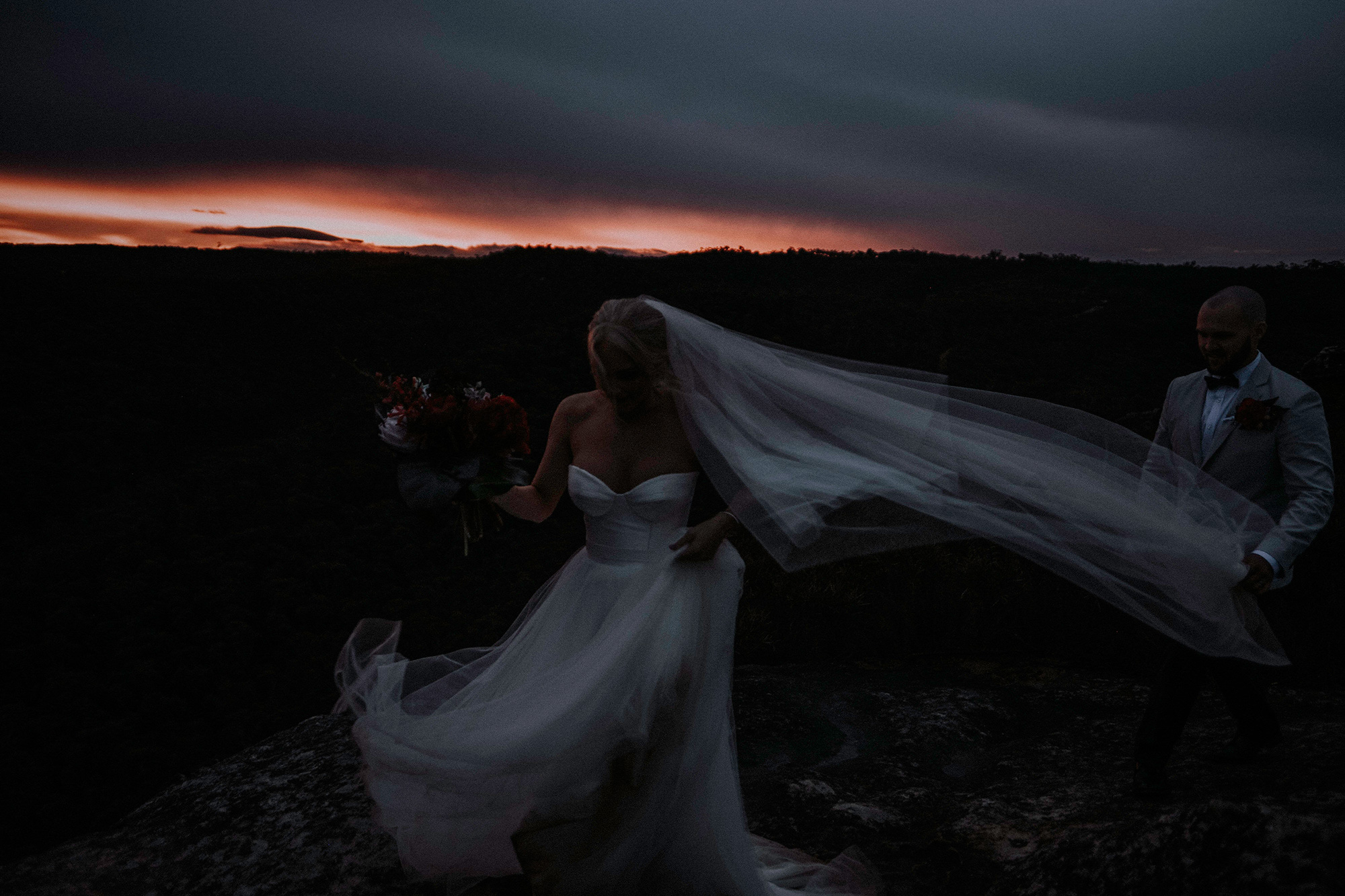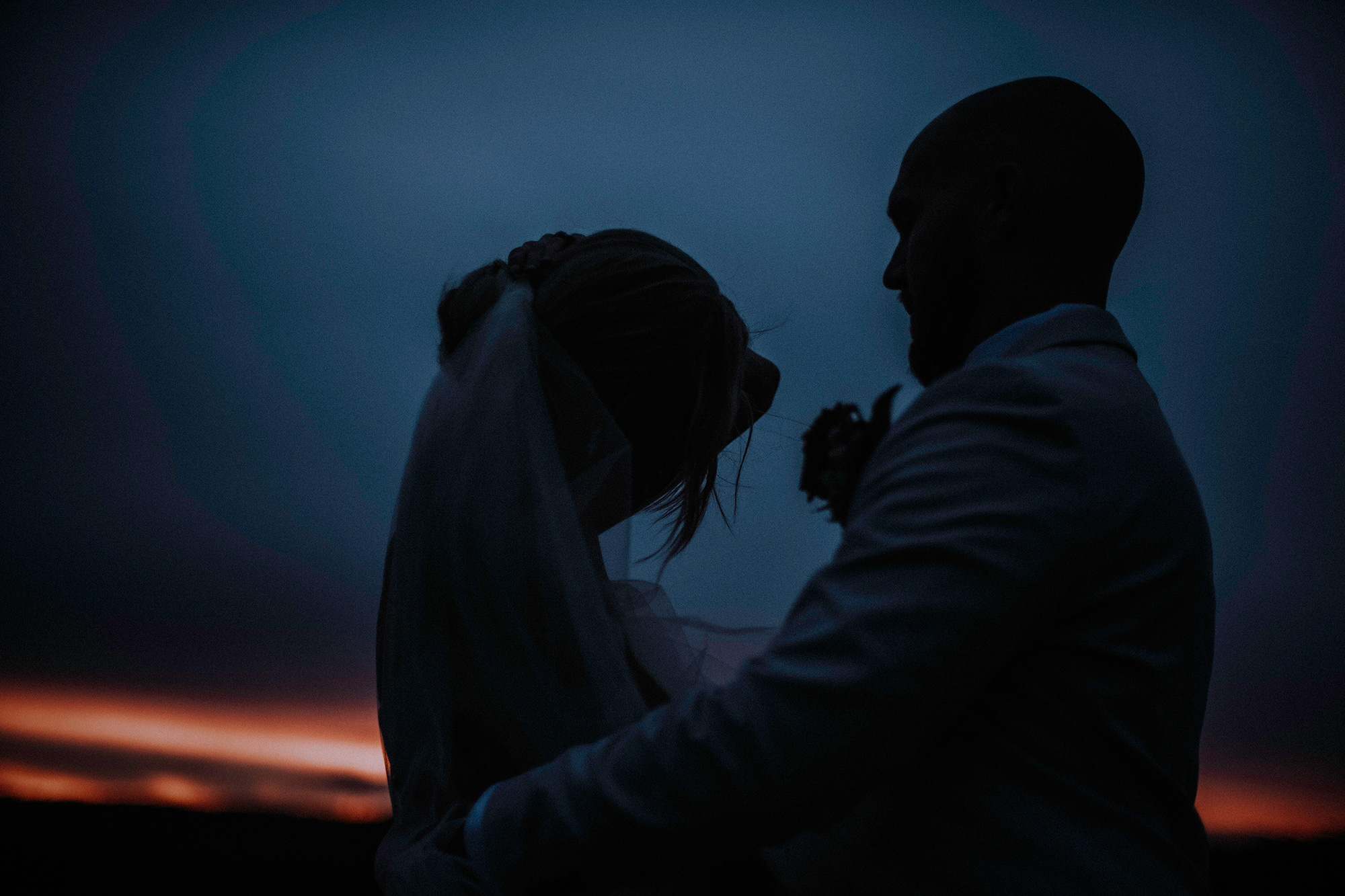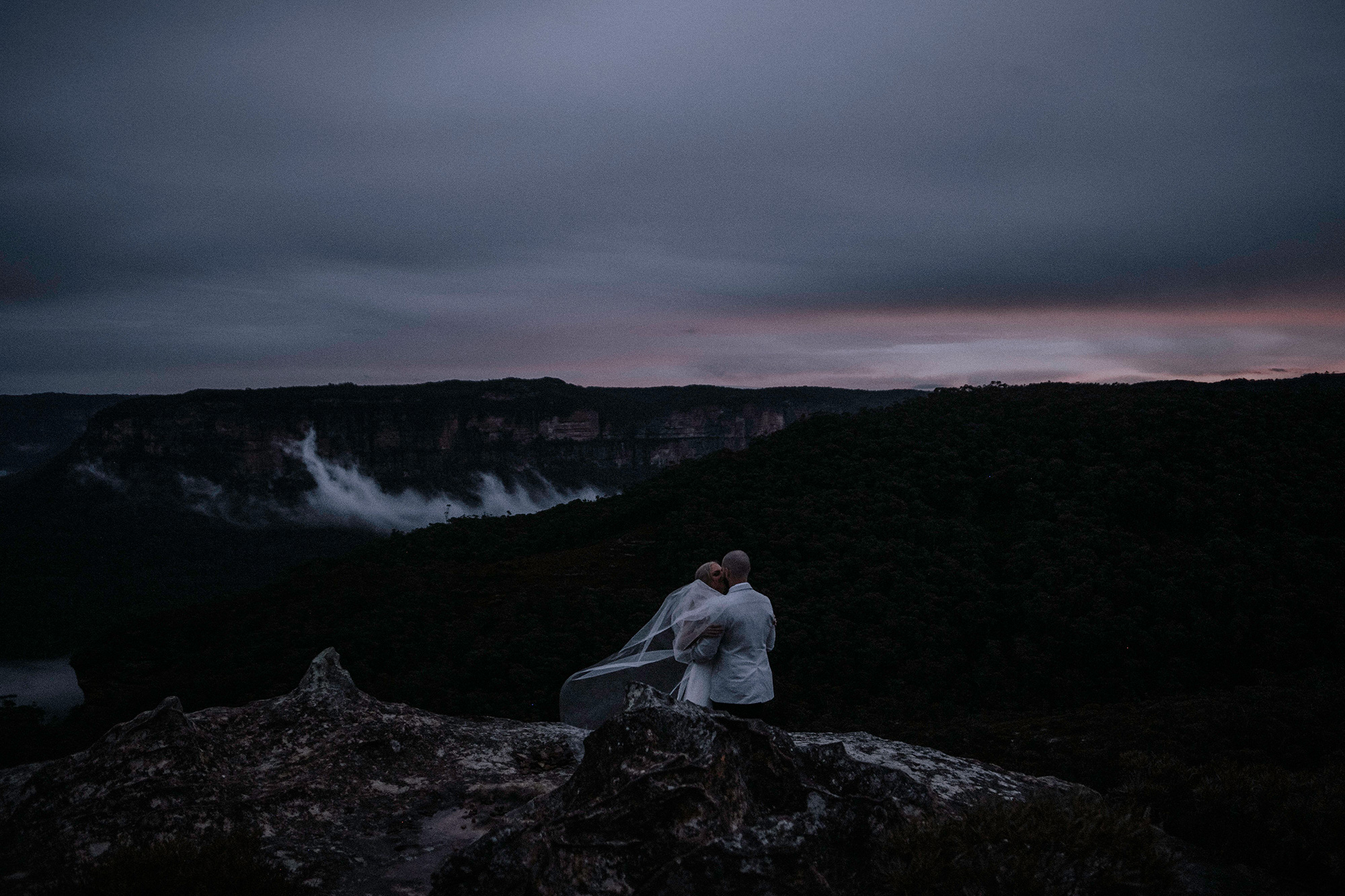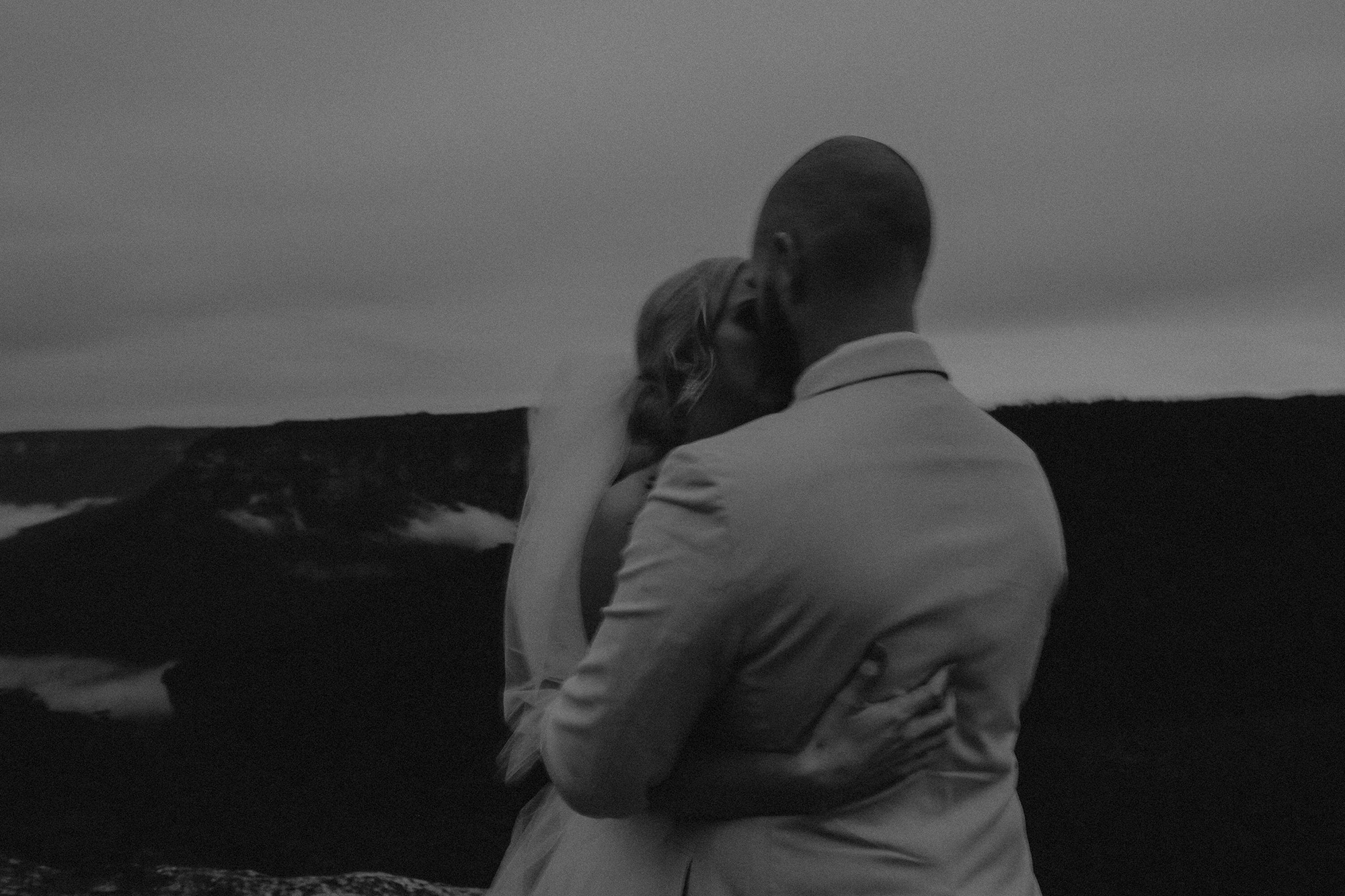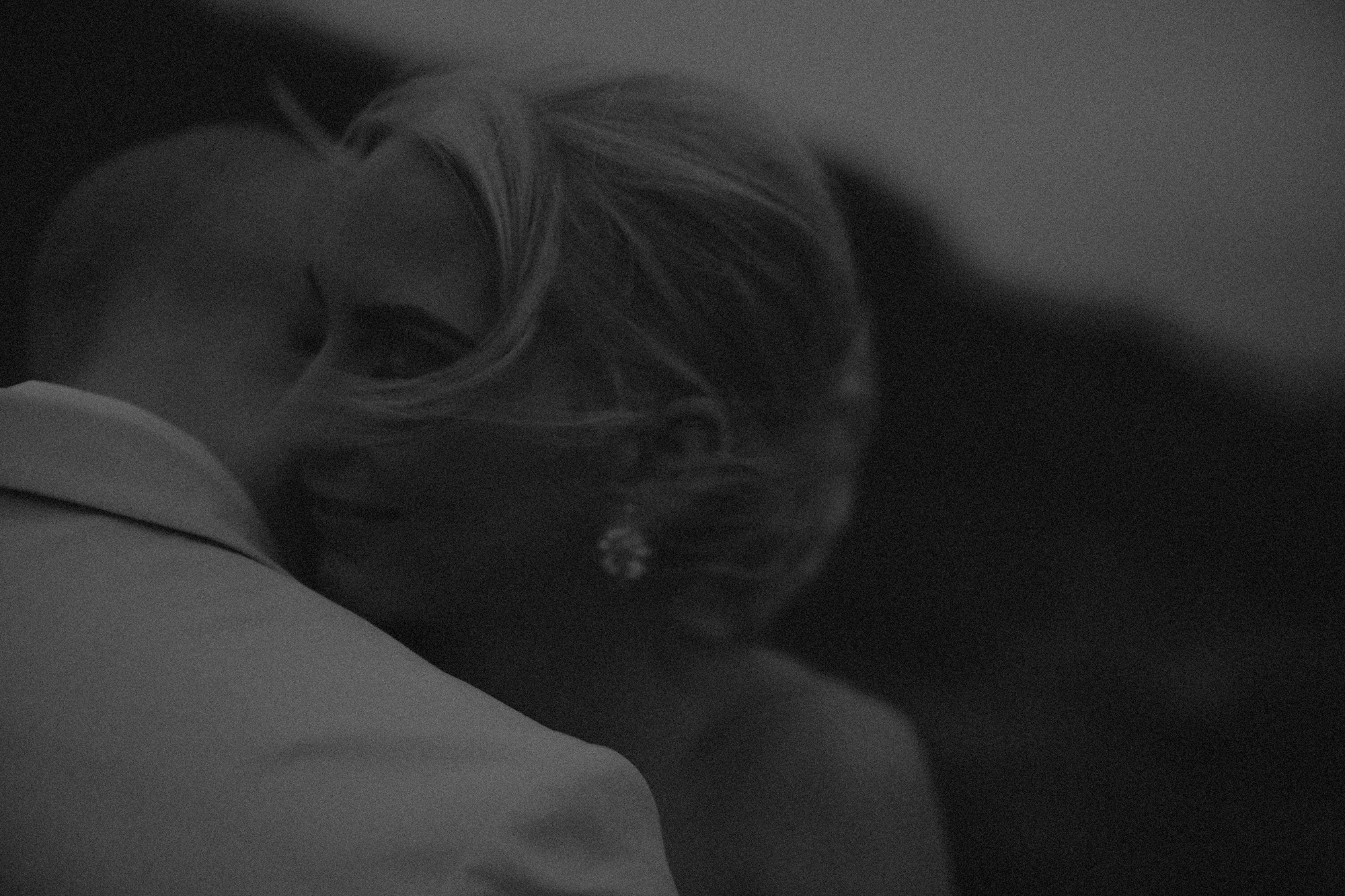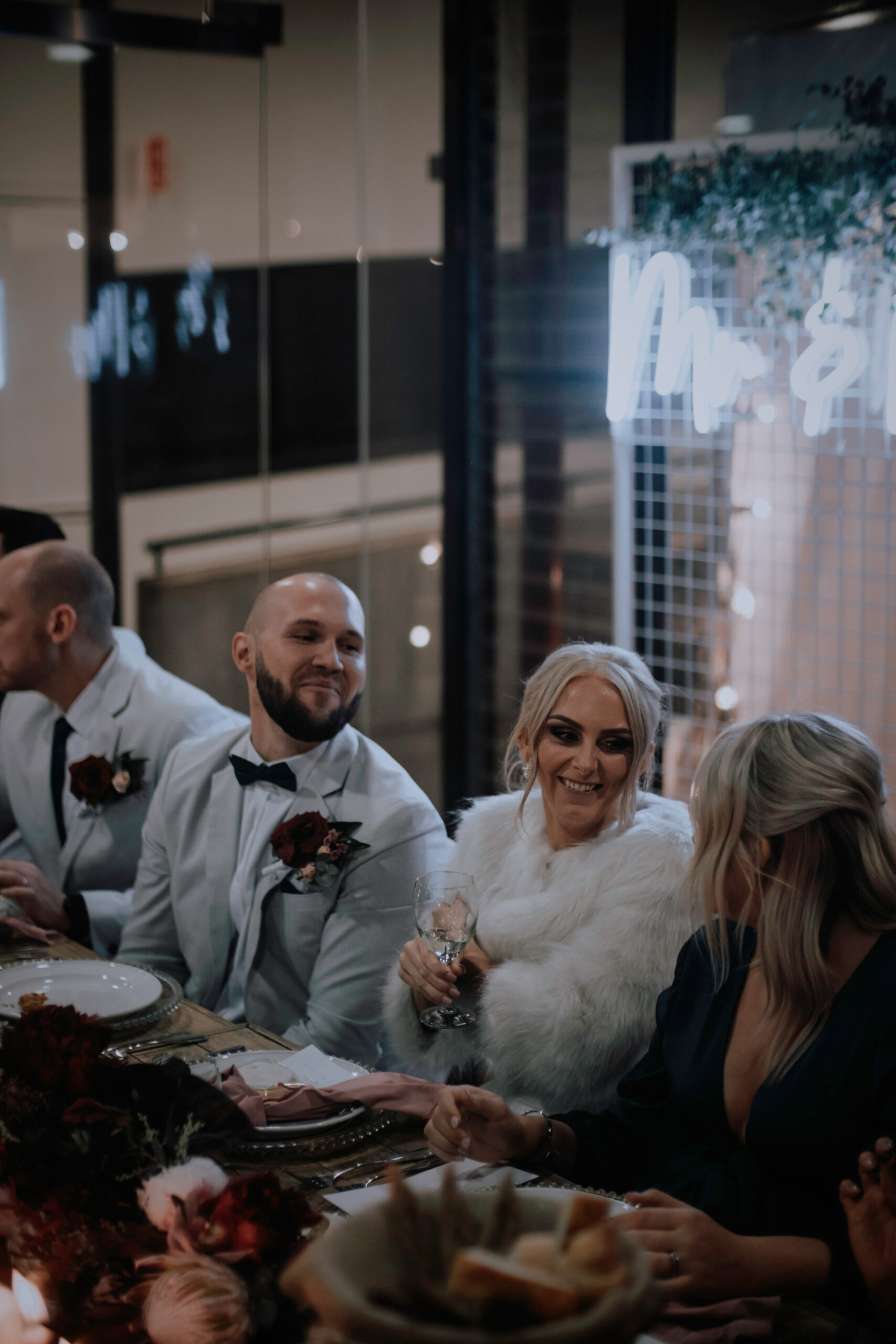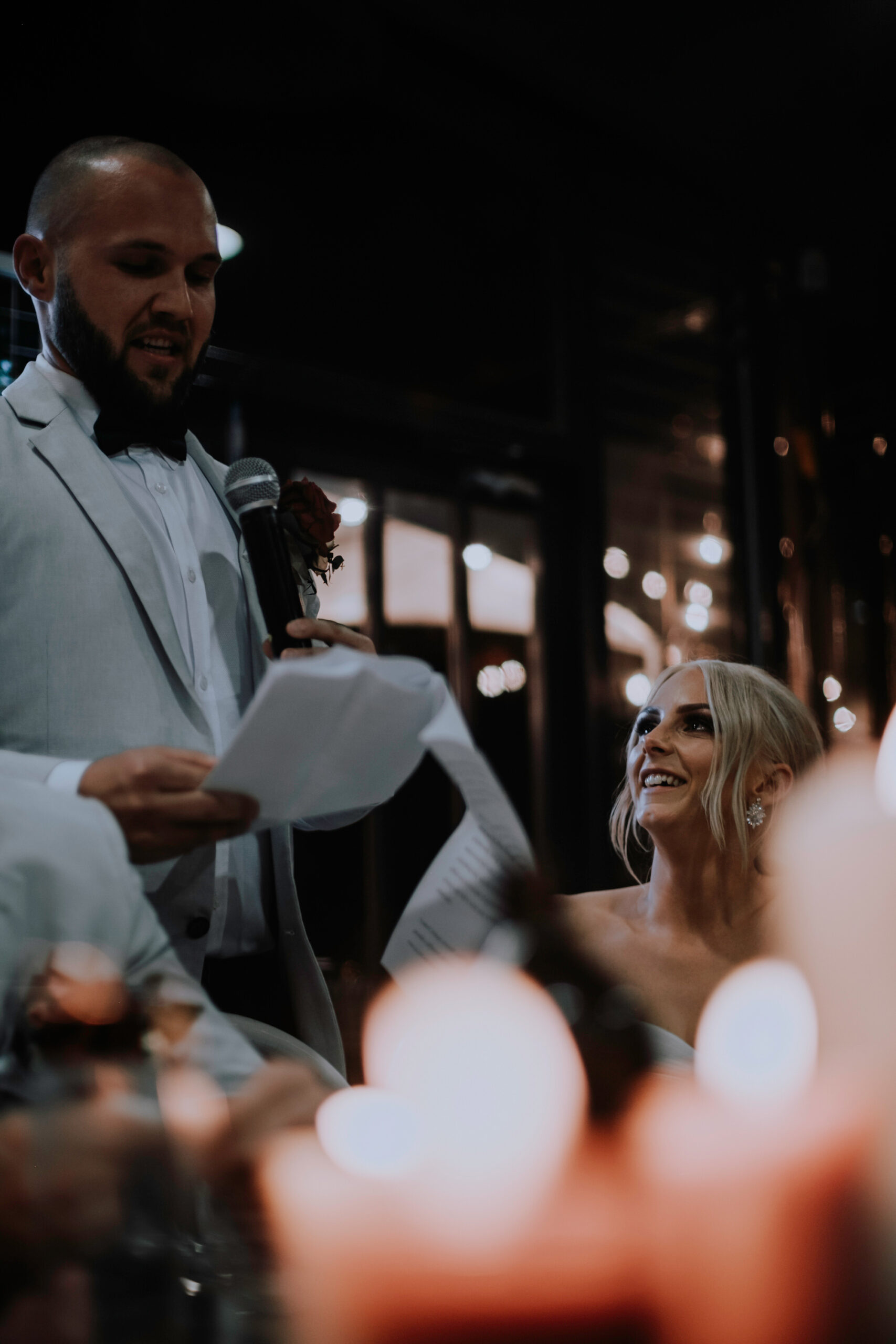 "The day was overflowing with emotion at every aspect, from the bagpiper, to the personalised vows, to the speeches, to the father-daughter choreographed dance, to the one too many scotches!" Sheree says.