So you've found a marriage celebrant you like and are ready to meet them. Congratulations! Your marriage celebrant is the person who will turn your big day from a party into an actual wedding, so it's all coming together now.
Your first meeting with your celebrant shouldn't just go through whether or not you connect with one another, it should also help answer any questions you have about your wedding ceremony. The more your celebrant is able to make you feel comfortable with the proceedings of your big day, the more likely you are to feel comfortable with them as an officiant.
Once you've already established that they're available for your wedding day it's time to meet your celebrant. So here are 10 questions to take with you to ask your celebrant in that very first meeting.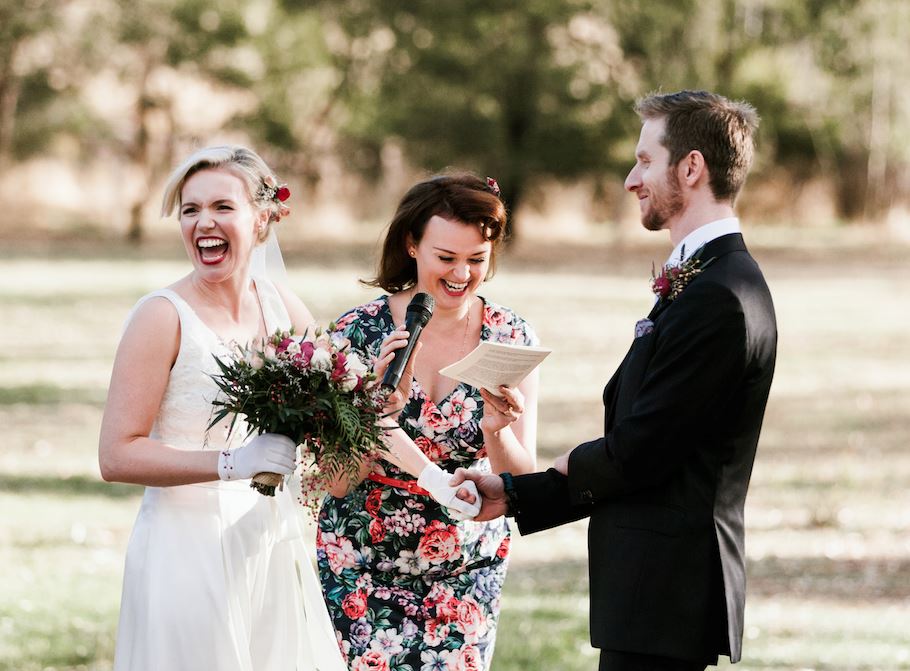 What style of weddings can you perform?
You want to get an idea of your celebrant's experience as well as whether or not they'll suit the style of your wedding. Asking them what style of weddings they've performed will give you a good idea about their range, from traditional to dress-up.
It will also give you a good idea as to whether they'll fit in with the vision you have for your ceremony. A good celebrant will ask you what style of ceremony you're thinking of once they've told you about their experience. It's not all about you asking the questions. Your celebrant also wants to get to know you so they can help make your wedding as special as it can be.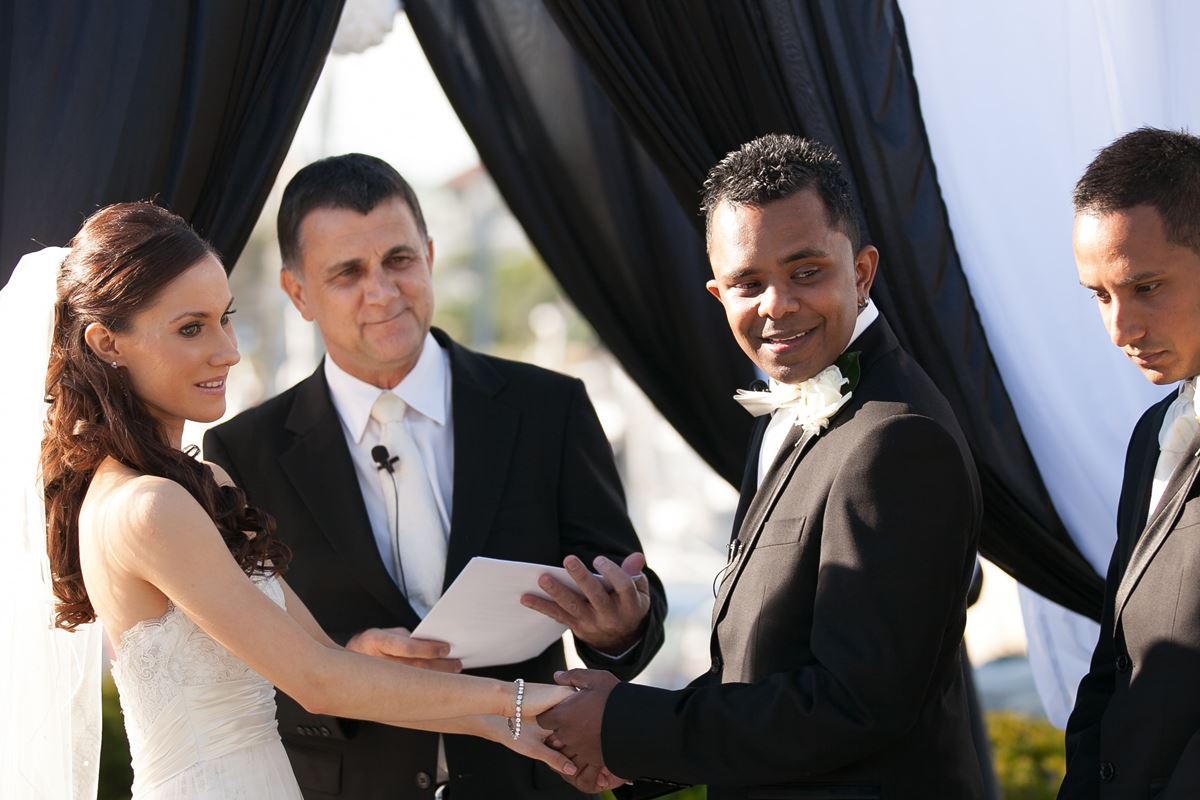 What can you do on the day?
Different celebrants will offer different services so it's good to get an idea of everything your celebrant can offer for your big day. This is a good way to see what value you can get from their services and experience, as well as how they will guide you through the day.
Your celebrant might help with the music, help you get from the car to the ceremony, announce your unplugged ceremony and more.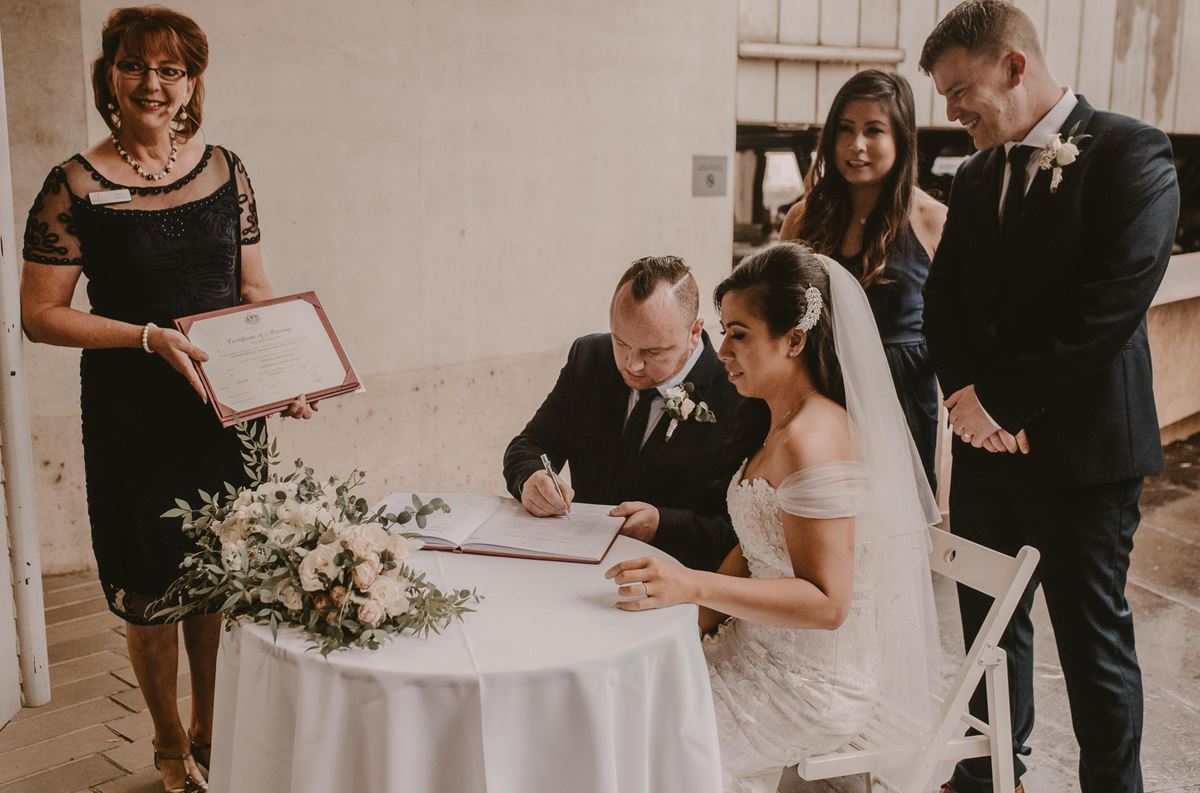 Can you help us with our vows?
If you're having vows on your big day don't be afraid to ask for a bit of help. Not all of us are born writers and public speakers! Your celebrant is experienced in both of these areas and should be able to help you vows you'll remember for years to come.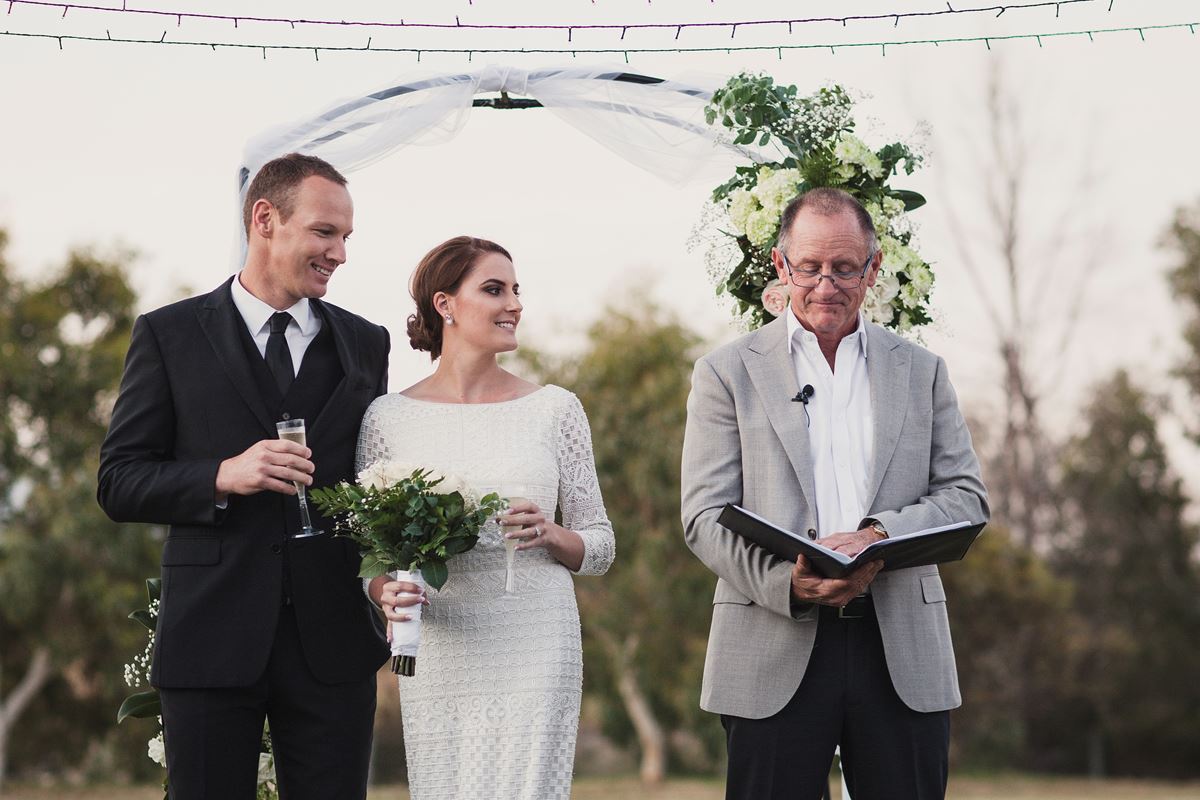 What do we legally need to do to get married?
If you're shy or don't want to have a long ceremony this could be a useful question to ask, even though it might seem counterintuitive to a wedding! Your celebrant will know what you need to do on the day as well as what you will need to legally fill out before the wedding. Let them guide you through what you need to do and what they can do for you.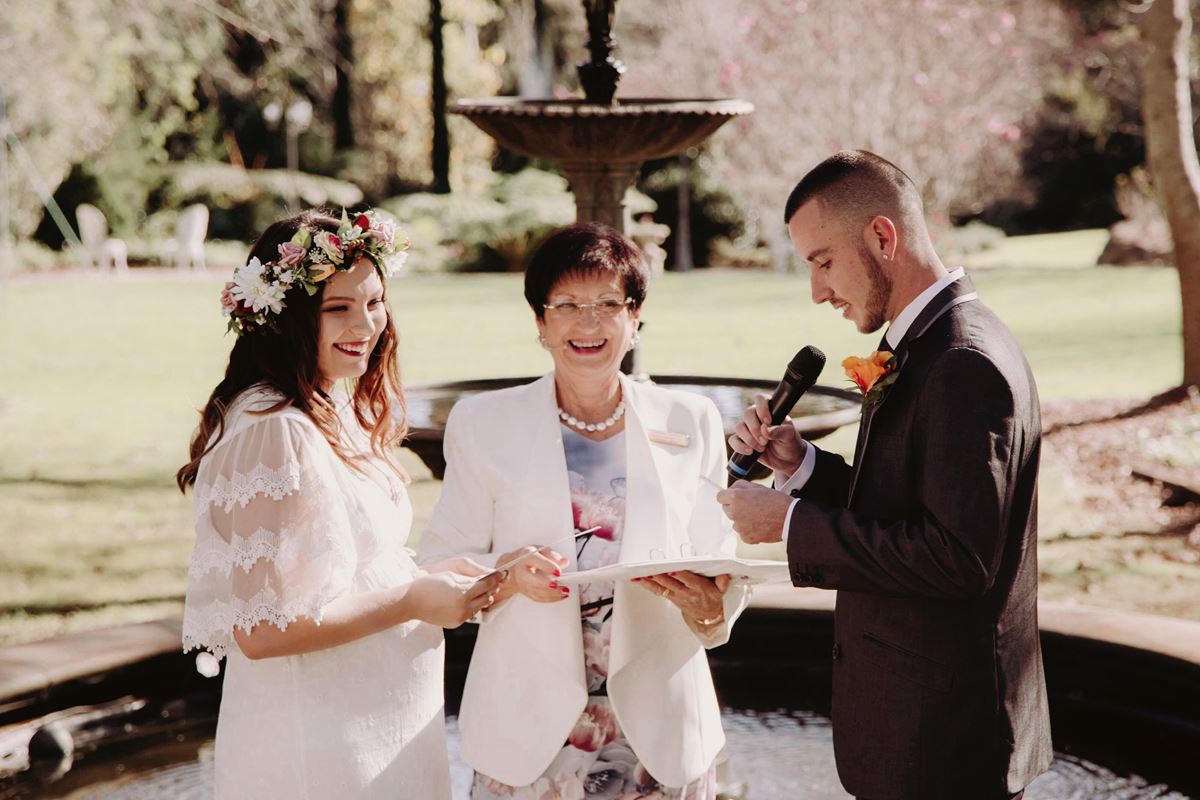 Do you submit the Notice of Intended Marriage?
Every couple in Australia needs to submit a Notice of Intended Marriage at least one month before they get married. Most marriage celebrants will be able to help you out with all of this legal paperwork and actually submit it for you. That way you know it's being filled out properly and will get submitted on time.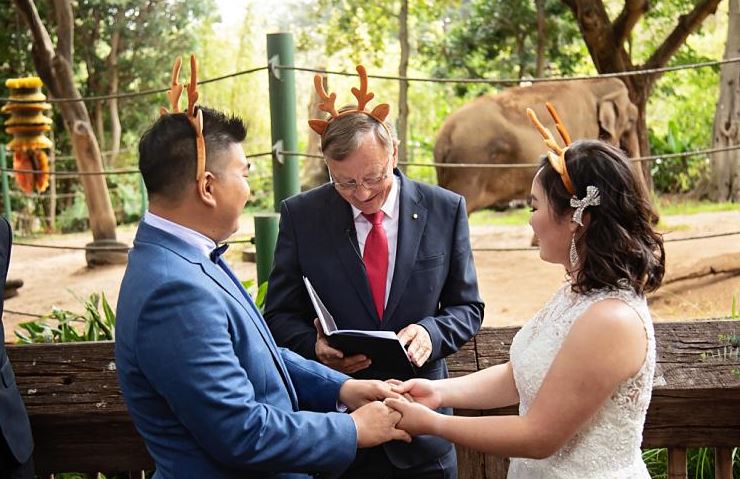 Can we have a wedding rehearsal?
You want to be as prepared as possible for your journey down the aisle together. Having a ceremony rehearsal with your celebrant in the week leading up to your big day is a great way to get your wedding party together and make sure everyone is on the same page. You'll be able to go through the proceedings, music, and even where you need to stand.
Ask your celebrant whether this is something they offer at the start, even if it's not something you're considering just yet.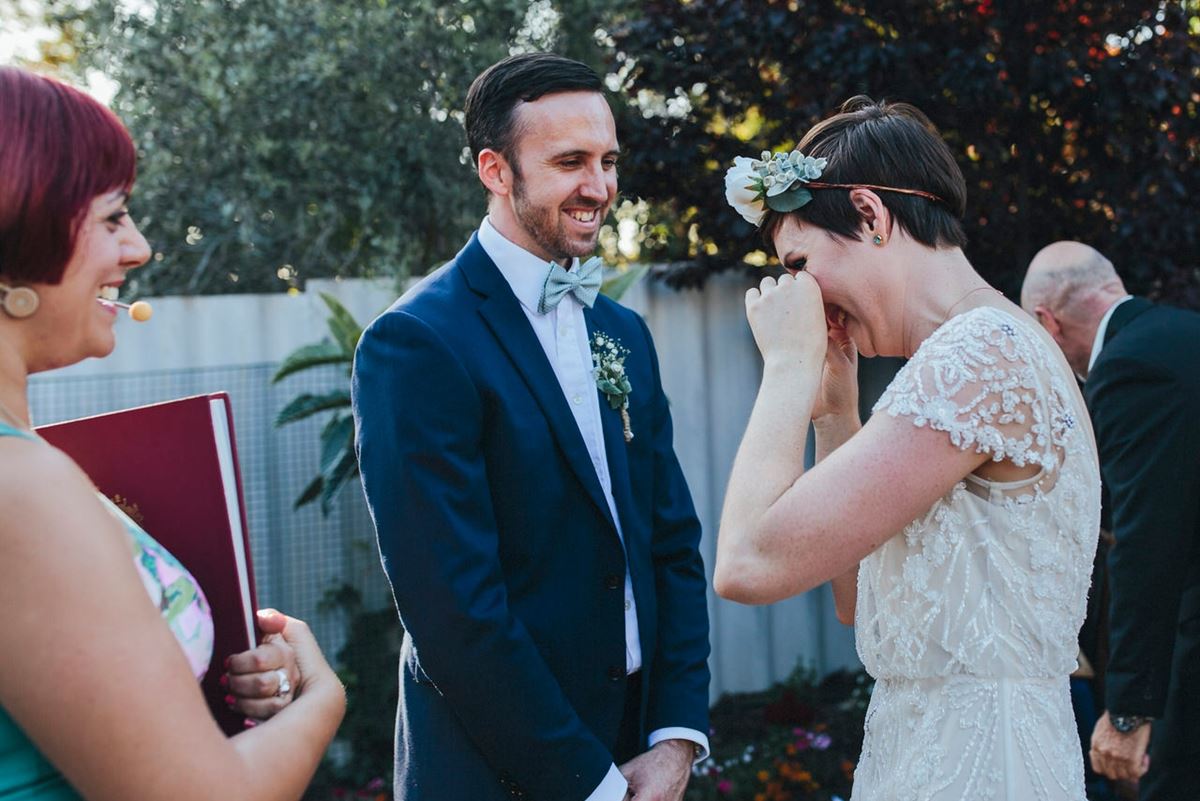 Do you have a PA system?
If you're exchanging vows you want to make sure your guests can hear them! Chat to your celebrant about whether they offer a PA system. Most celebrants will have a sound system to help with your ceremony to make sure every word is captured. This is particularly important for garden weddings, beach weddings, and ceremonies being held in public areas.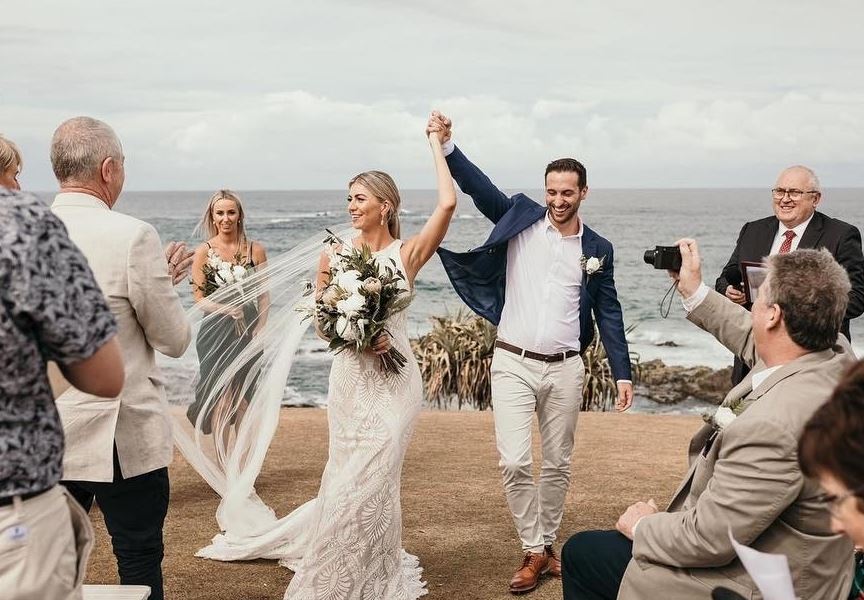 How do you deal with things when something goes wrong?
You may want to rephrase this question depending on what you already do or don't know about your marriage celebrant. Ask this question to get an idea of the experience of your celebrant, even if you don't want to think about something going wrong on your special day.
An experienced celebrant will be able to respond to this anecdotally and help reassure you that they have it covered. If something does go wrong you want to know that your celebrant will be able to handle it with grace and make sure your day still goes to plan.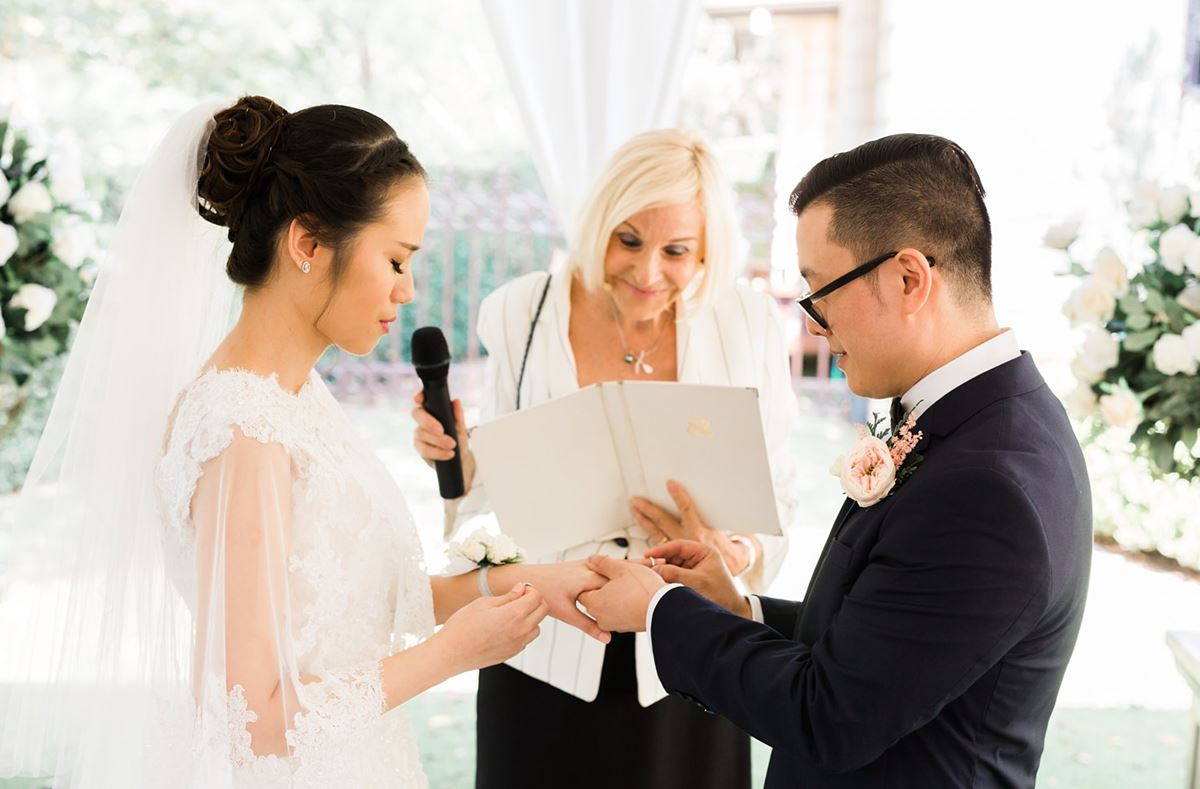 How do we lodge our marriage certificate?
The marriage certificate you sign during your ceremony isn't actually your official marriage document. Your celebrant should be able to submit this document to Births, Deaths and Marriages for you. Check with them to make sure all your legal obligations are covered.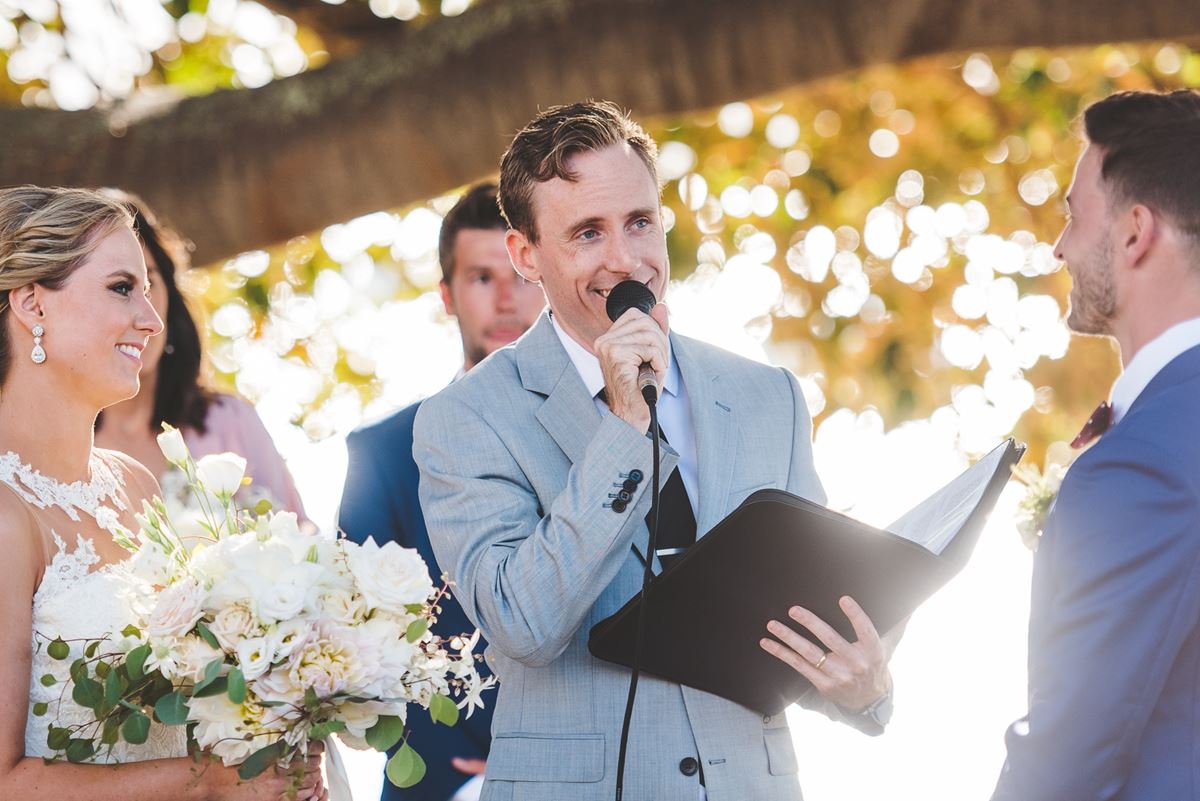 When can we talk again?
Once all the basics are covered and you've decided you want to book your celebrant it's time to meet again! Chat with your celebrant a few times ahead of your big day. It doesn't matter if you're contacting them via Skype, email or in person. Make sure you keep your communication with your celebrant strong and are able to ask questions when you think of them.
Your first meeting should be all about being comfortable with your celebrant and finalising your booking. The next chat can be about more personalised details for your ceremony, such as vows and readings.
Remember, you don't need to ask every question in the first meeting. You just need to cover the basics so you get an idea of what your celebrant can offer and whether you're ready to go ahead and book.