After Tiahna and Mark got engaged in 2012, they first decided to plan for their family before their wedding.
The Warrnambool couple in south-west Victoria, both aged 28, were married several years later at their modern rustic wedding. "We were engaged for five years and after having two beautiful girls, we officially wed on November 10, 2017 at our local botanic gardens on a beautiful sunny day," explains Tiahna.
Guests were greeted at the Koroit Botanic Gardens with a welcome sign which led them to an archway covered in white flowers. "We had an an old rustic ladder from Pa's shed, and photos of my grandparents who sadly passed before the wedding," explains the bride. "The two flower girls had tin buckets full of rose petals from our family's garden. These were sprinkled to create the pathway for the rest of the bridal party."
Their 60 guests moved to the Koroit Theatre for the reception, where guests were provided with drinks and canapés before entering the main hall of the theatre. "The designing of the whole wedding was so much fun and I absolutely loved the colour palette for the bridal party," beams the bride. "We had a rustic theme with a slight modern touch."
Photos courtesy of Johanna Watts Photography.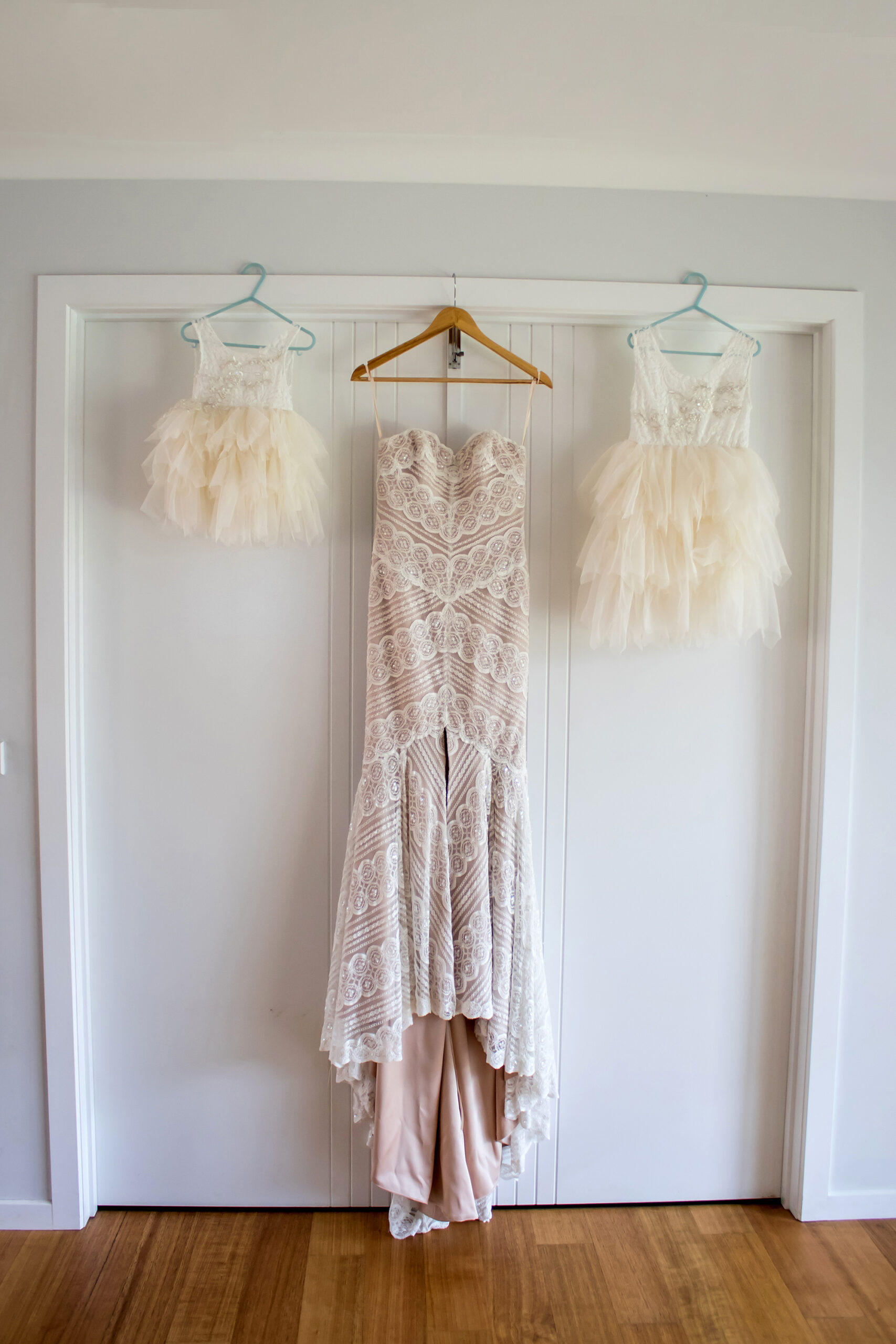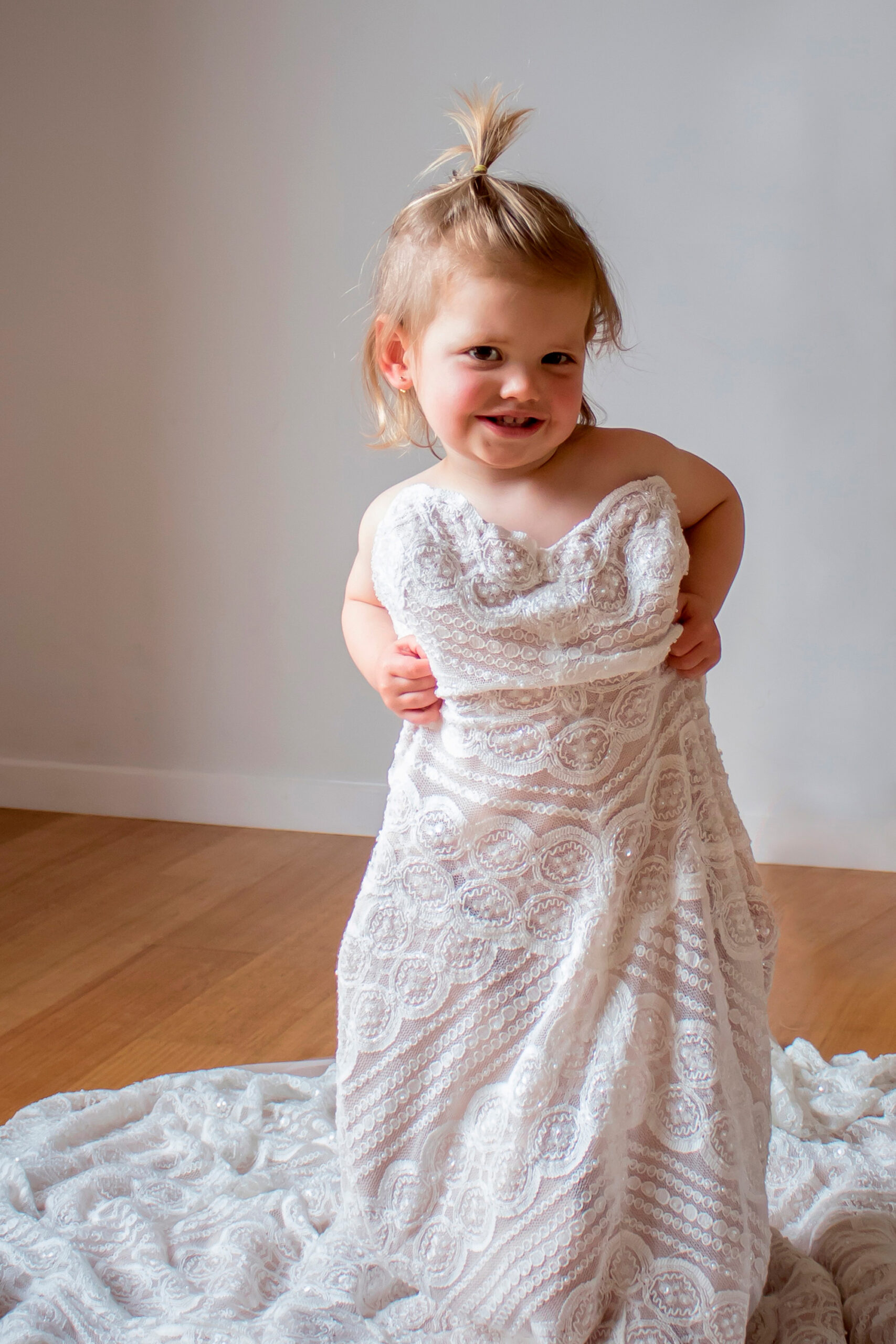 "Does it fit, mum?"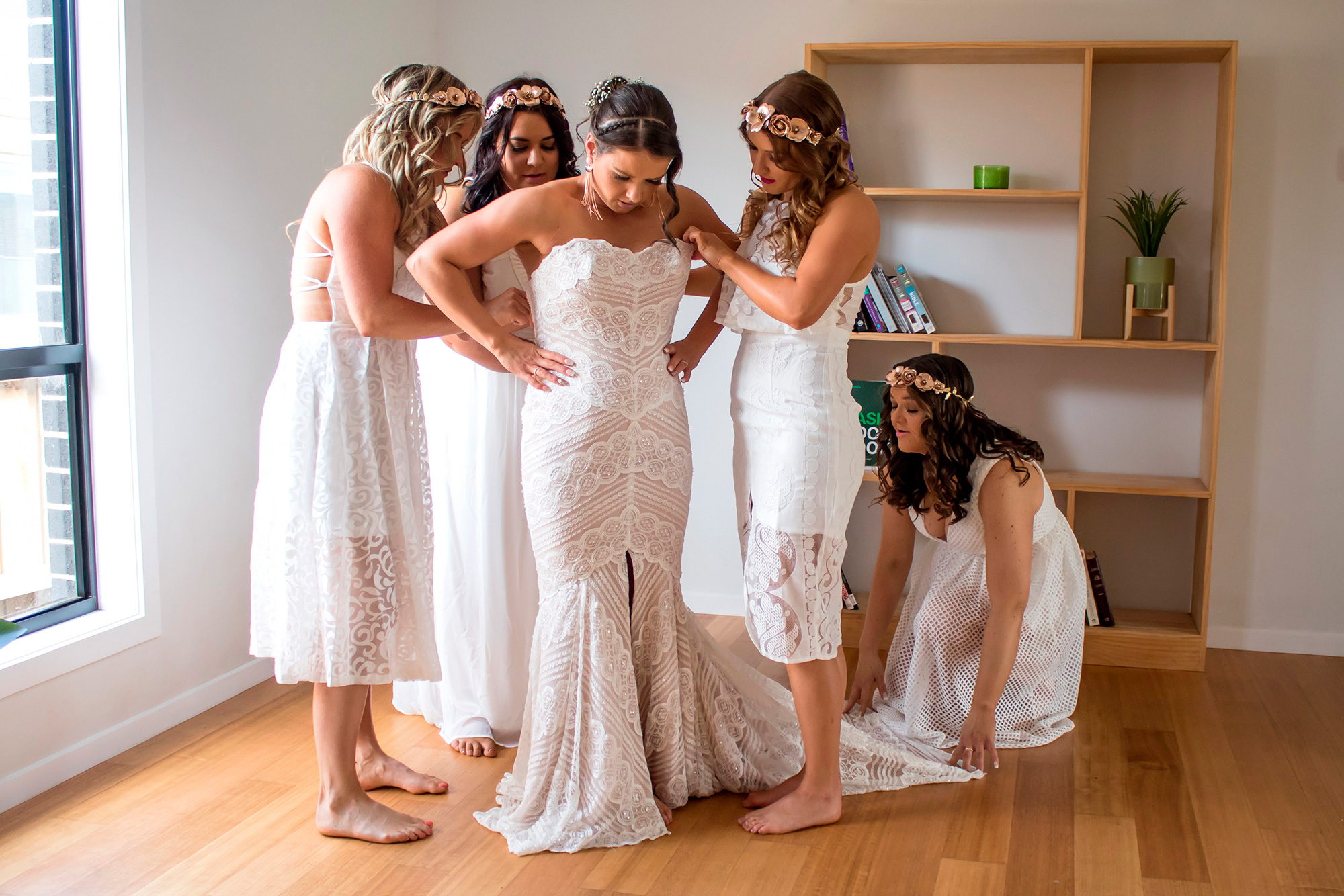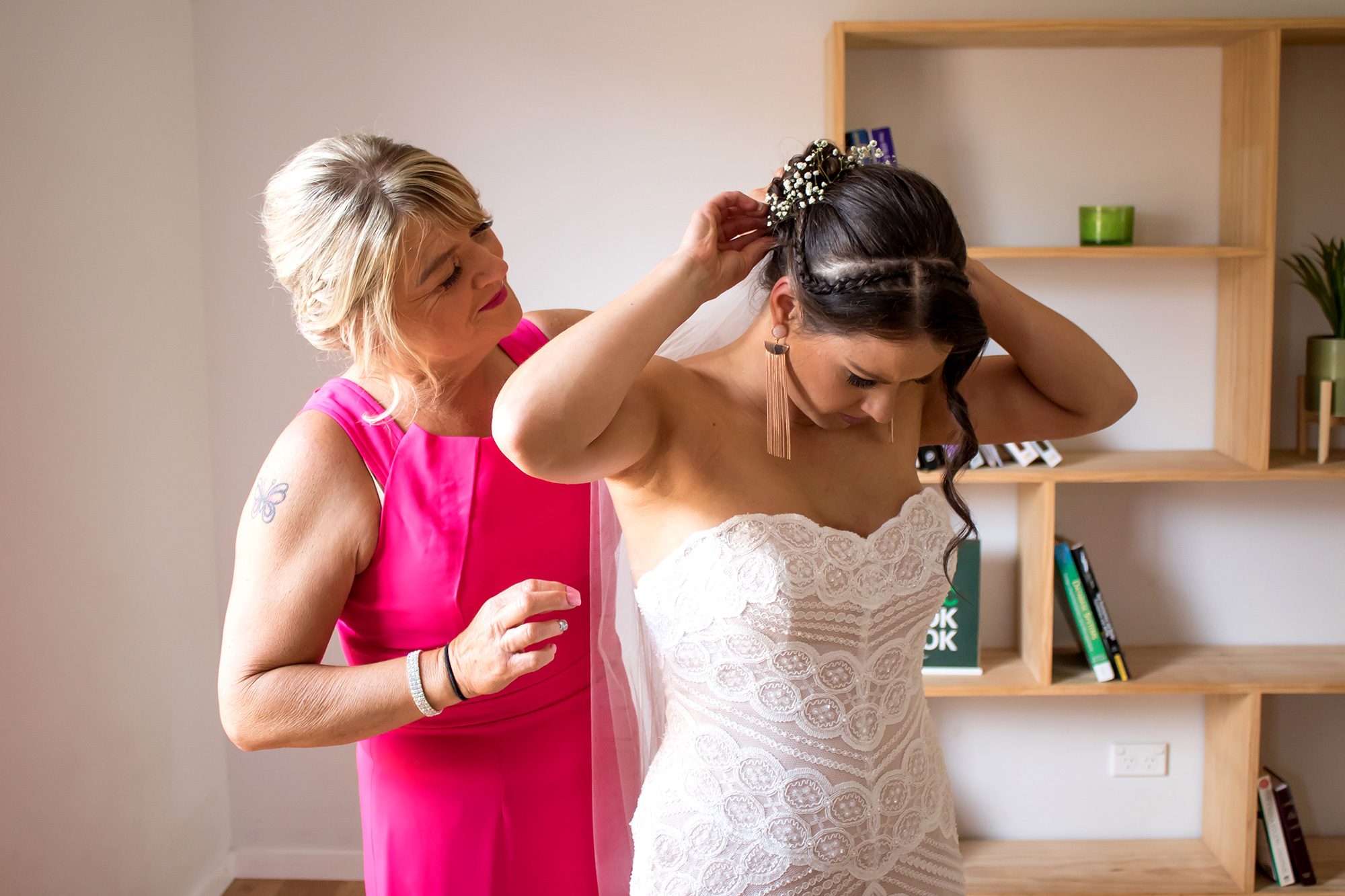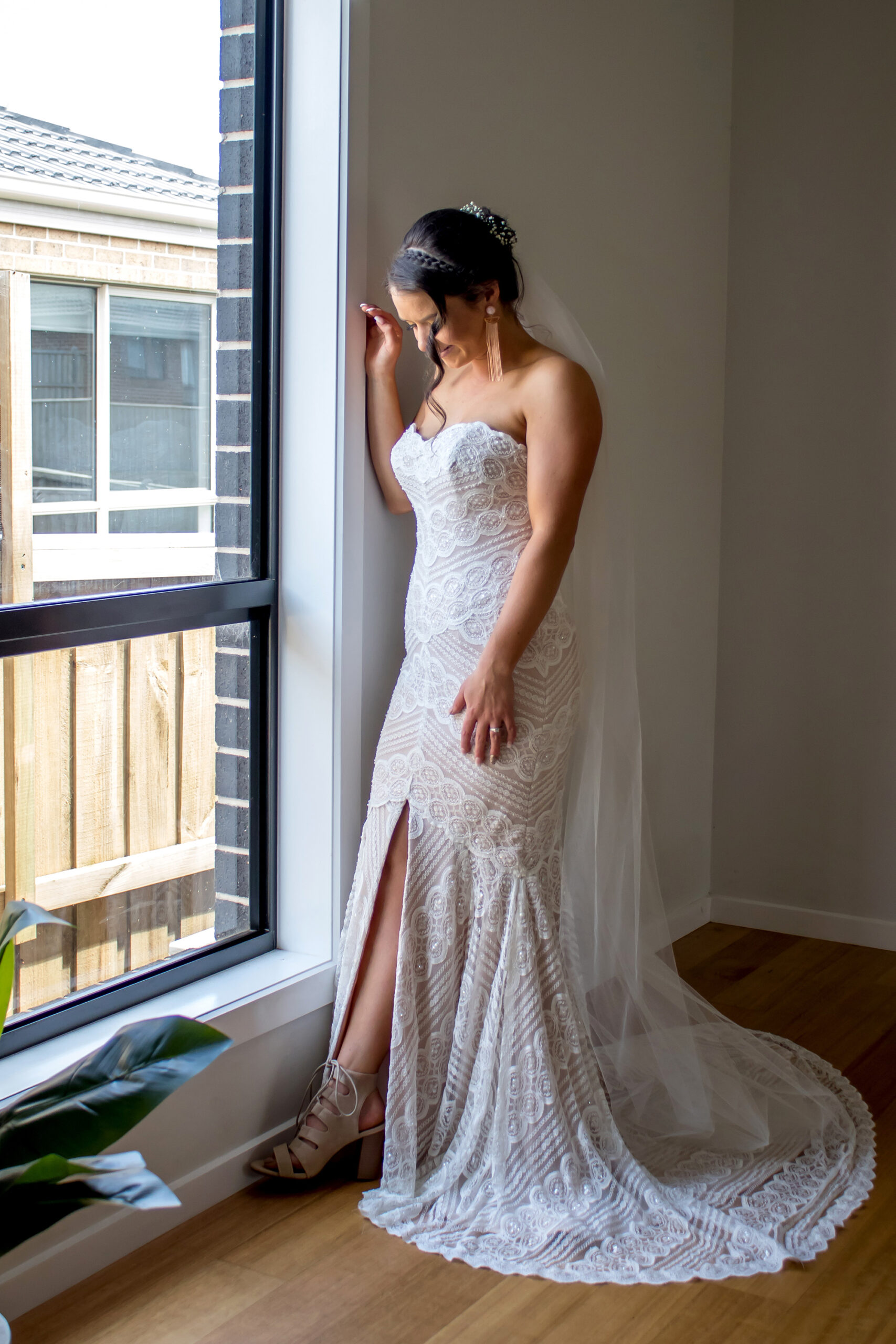 "I wore an ivory/champagne wedding gown with a silk underlay and lace finish over the top," says Tiahna.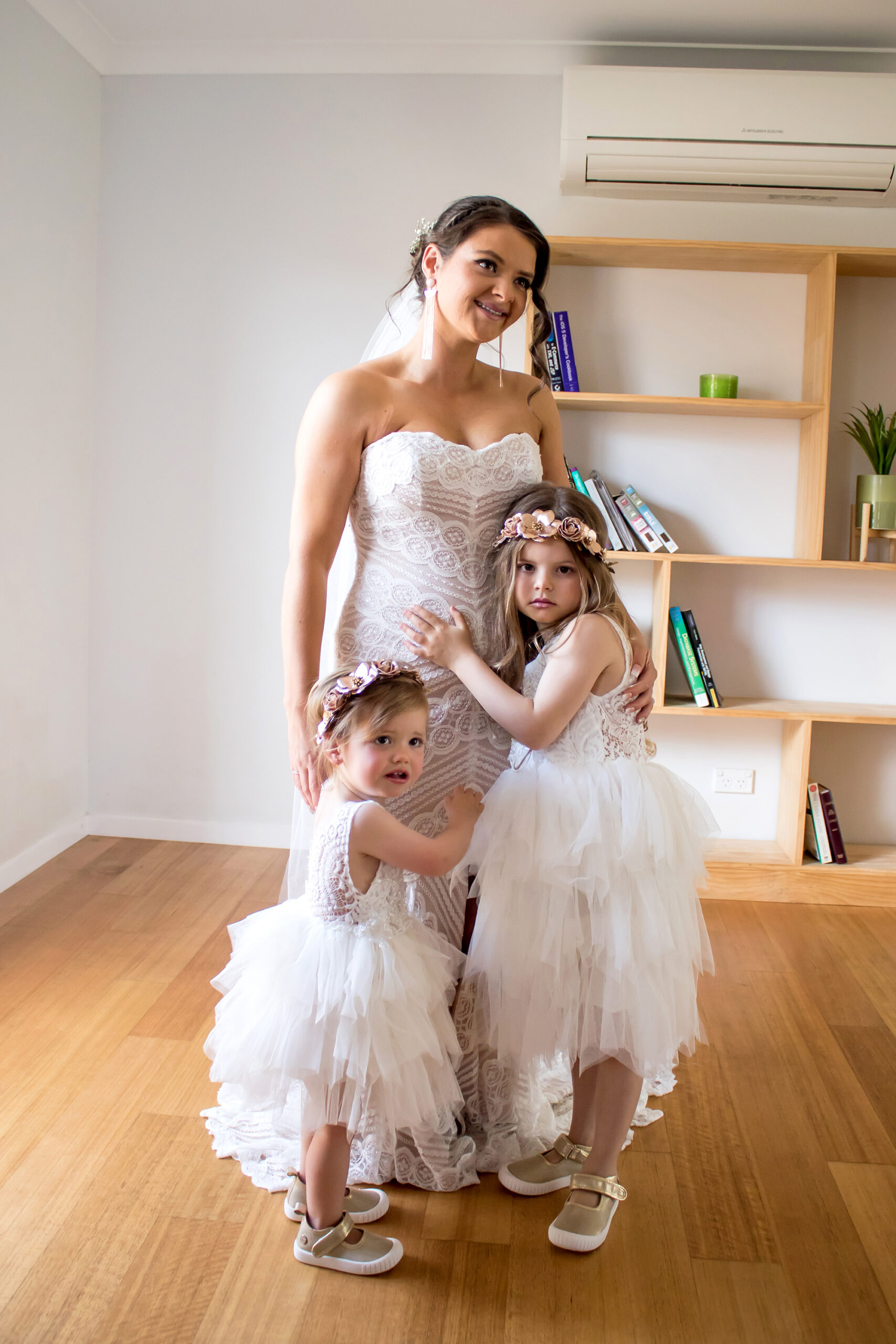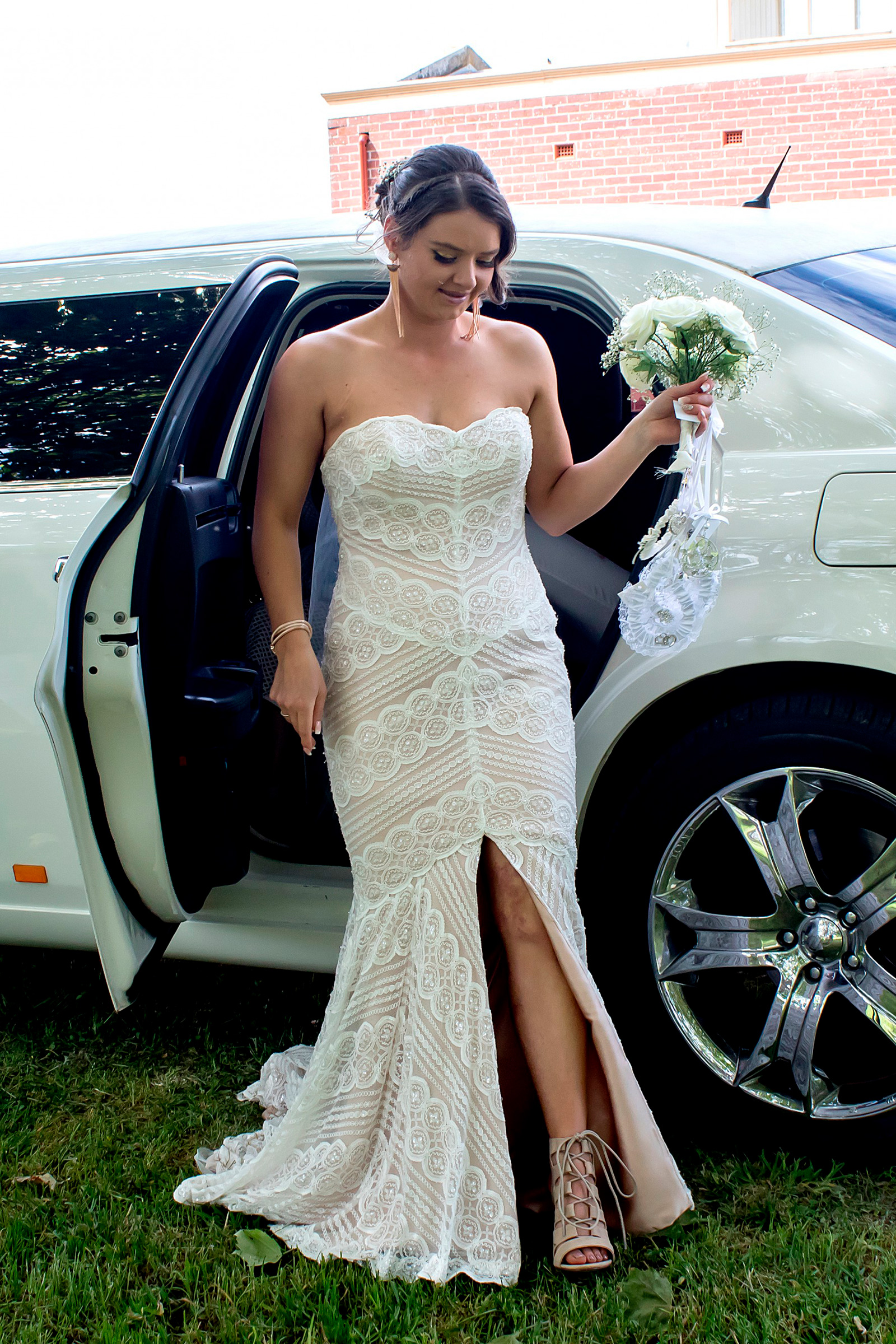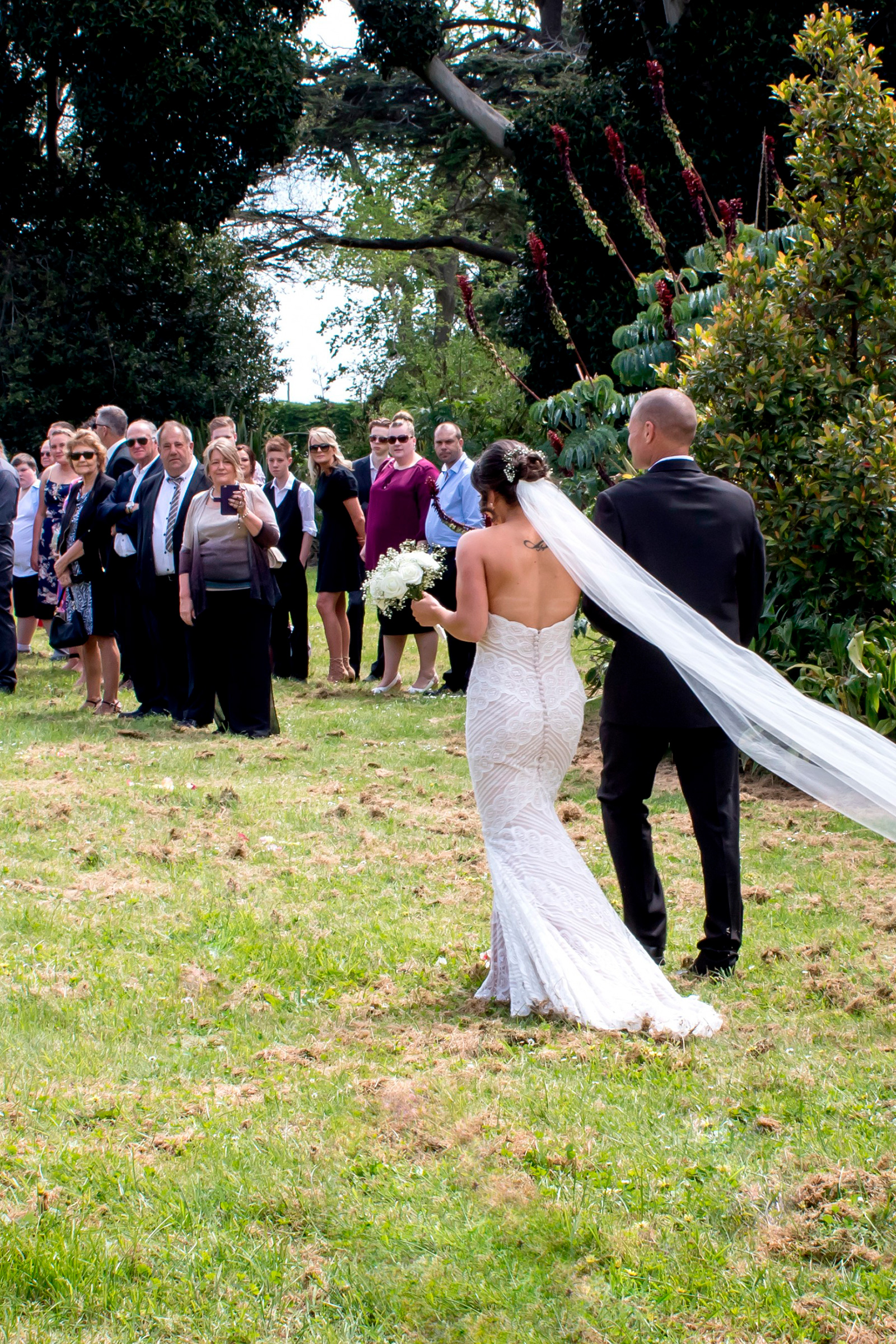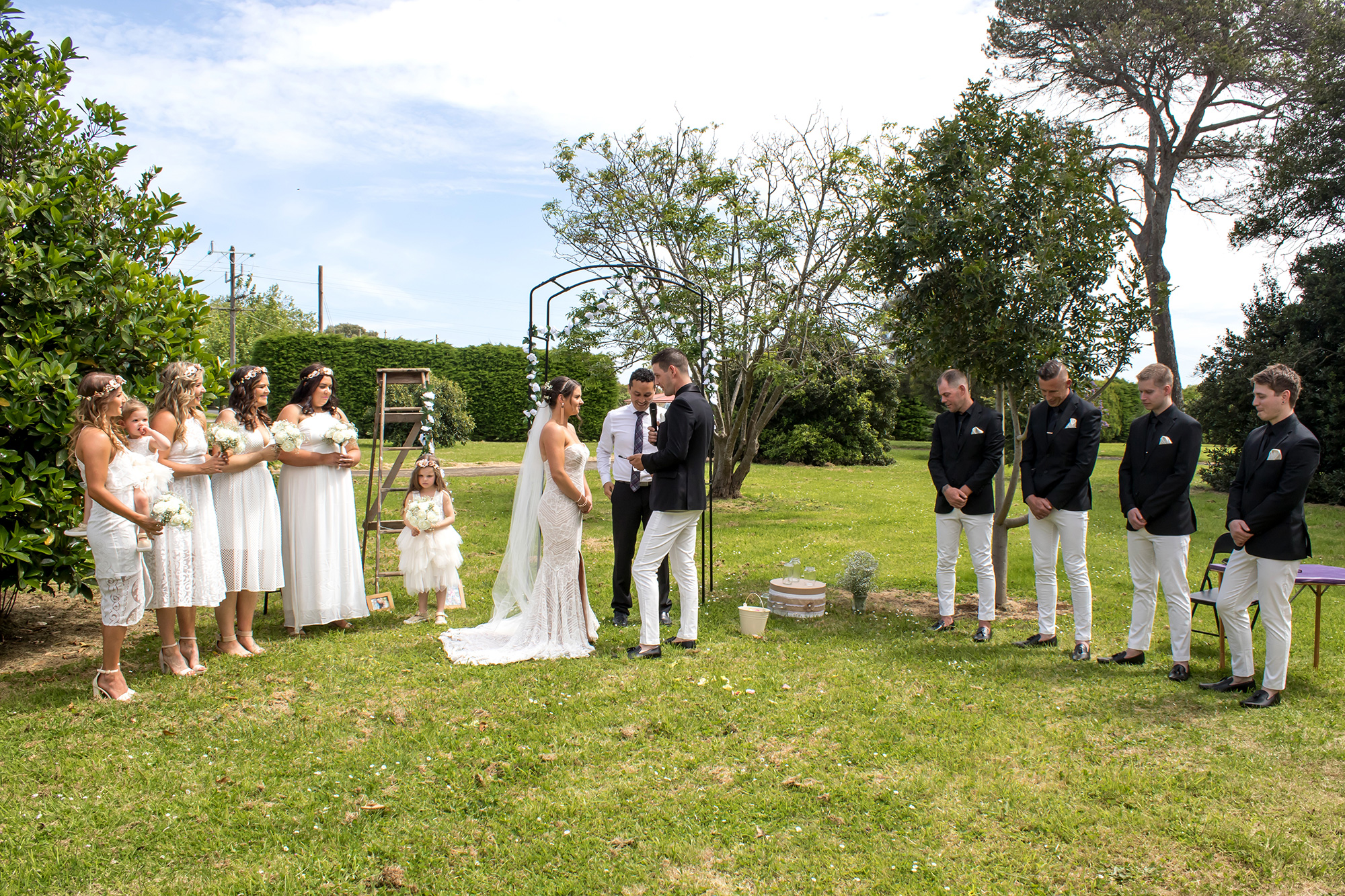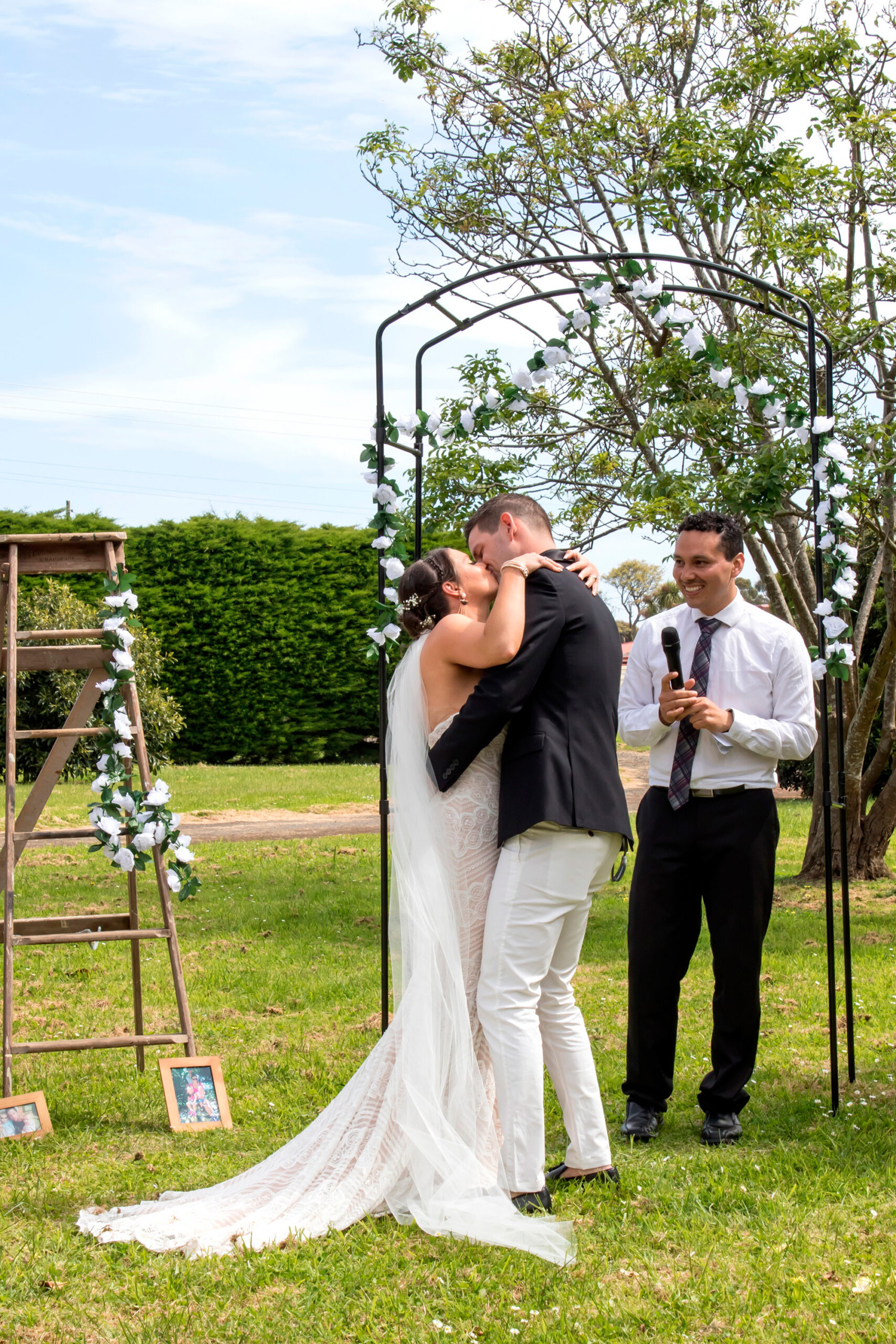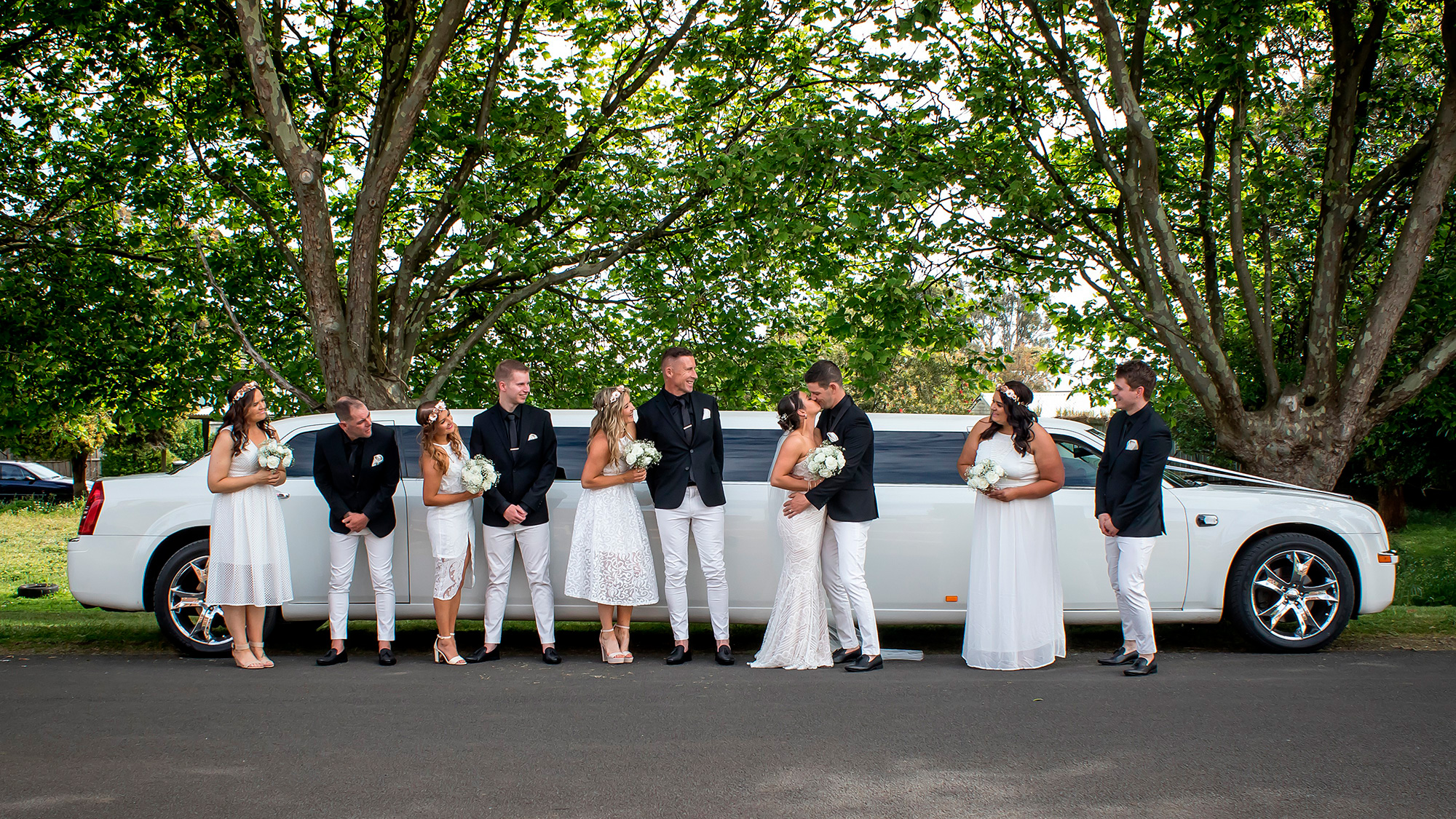 "I had my three sisters and best friend as bridesmaids. There was no maid of honour title as I love them all the same," smiles the bride.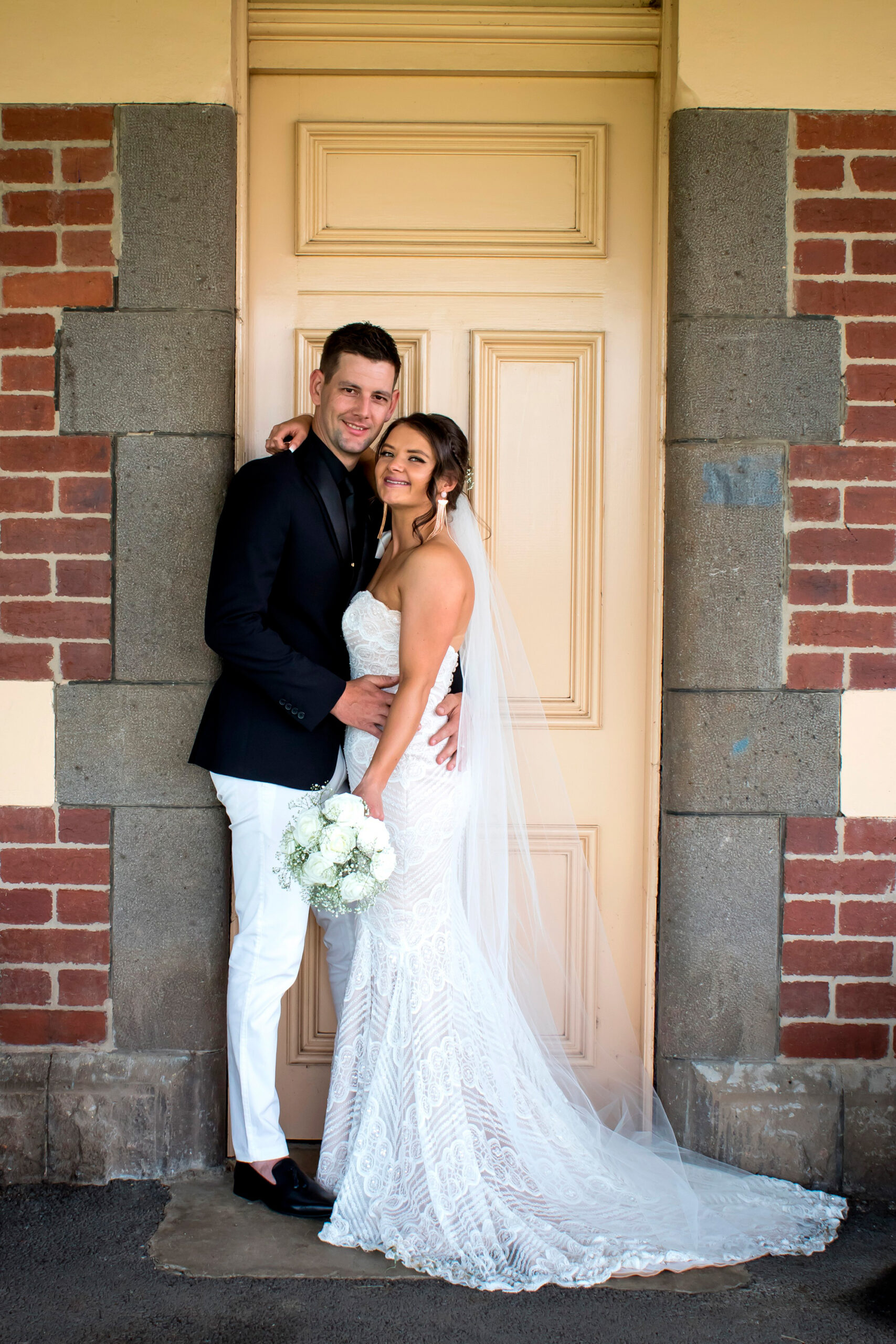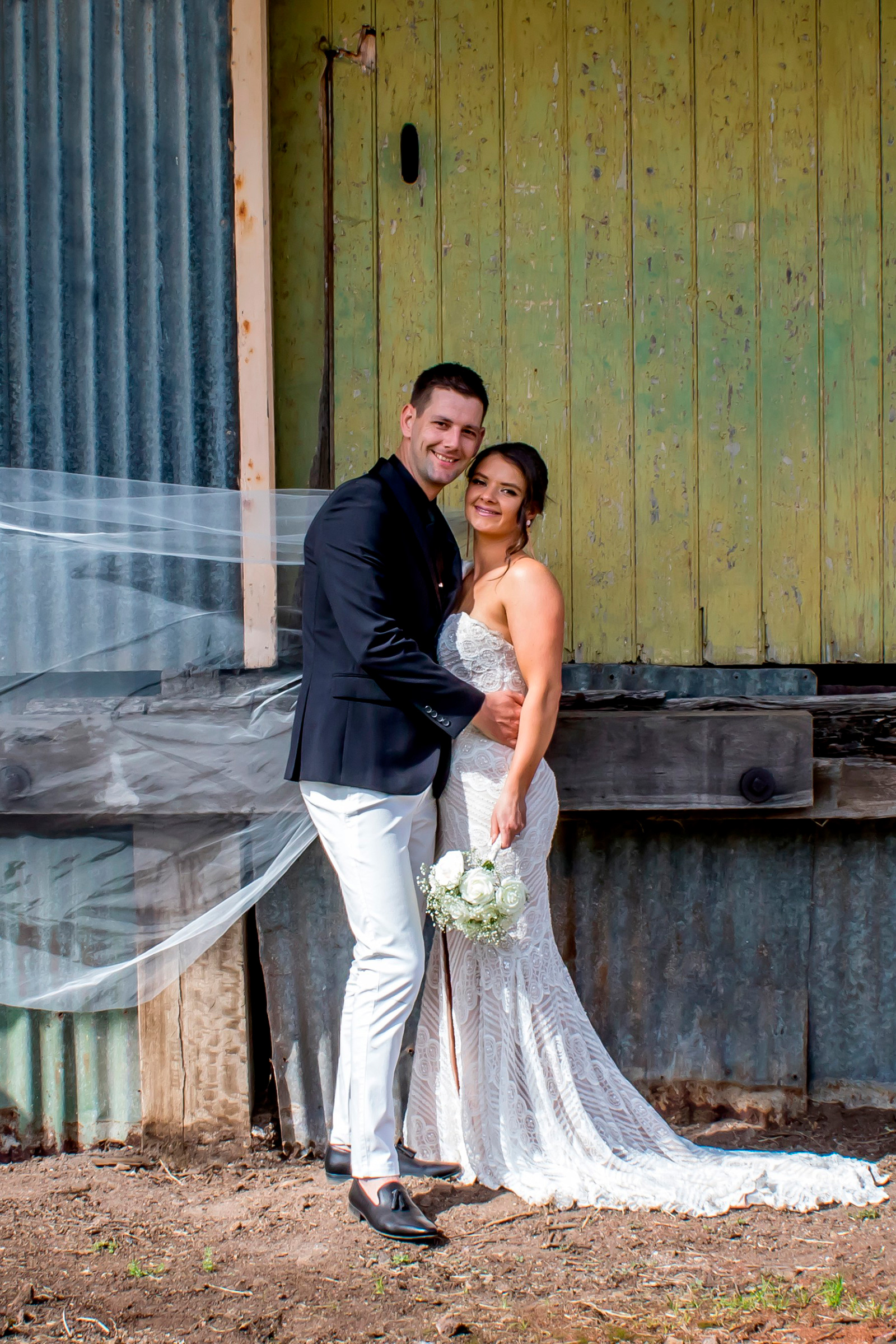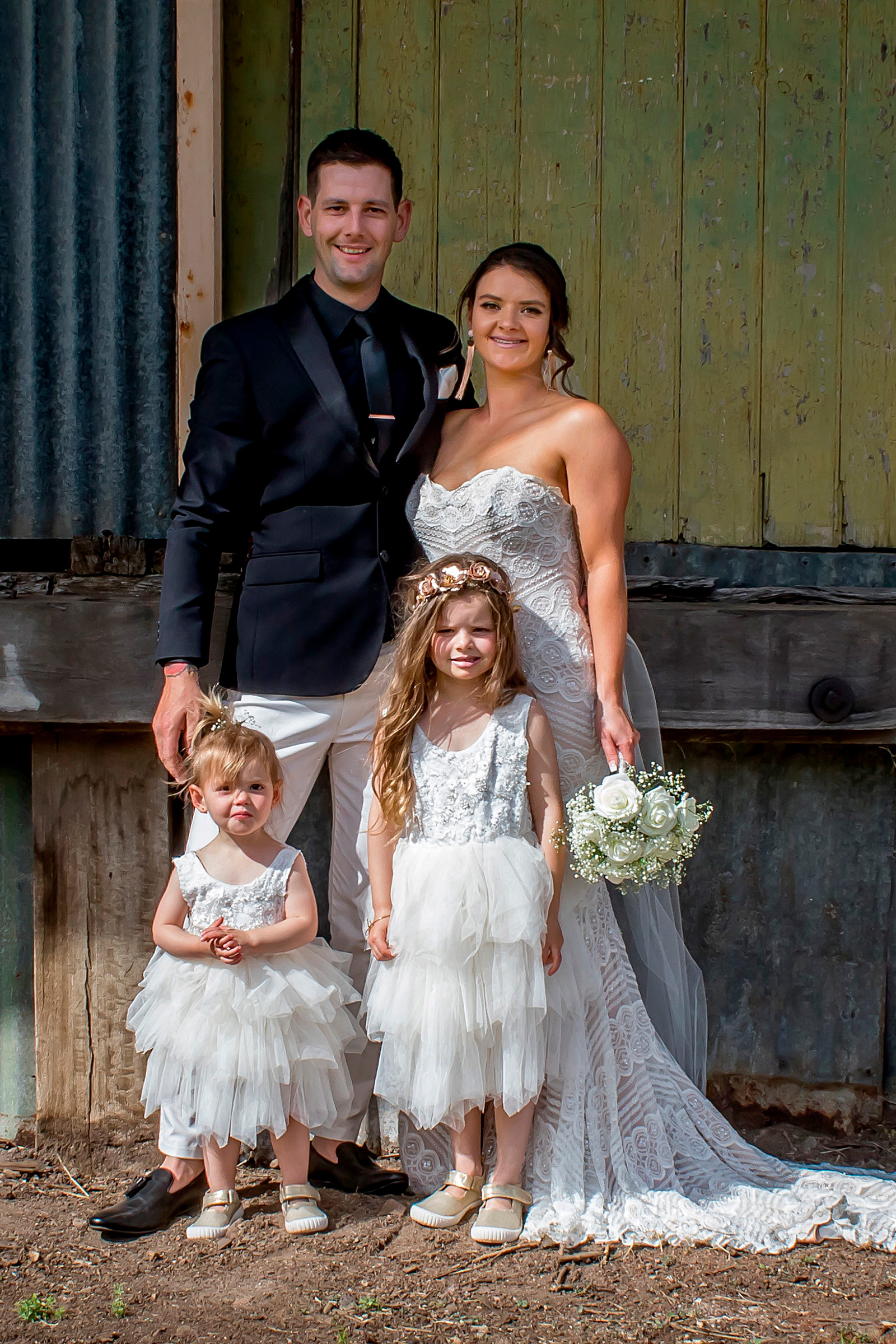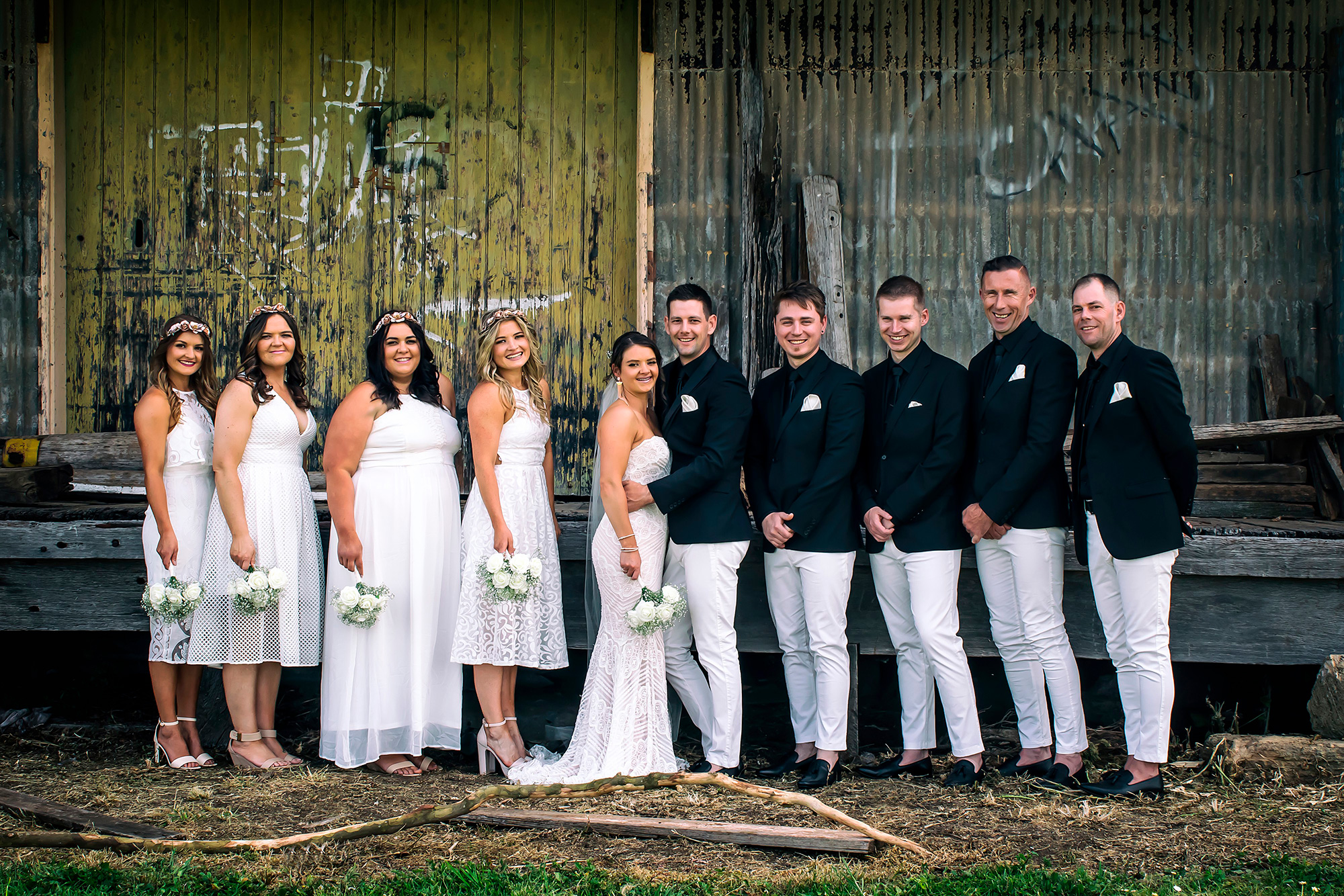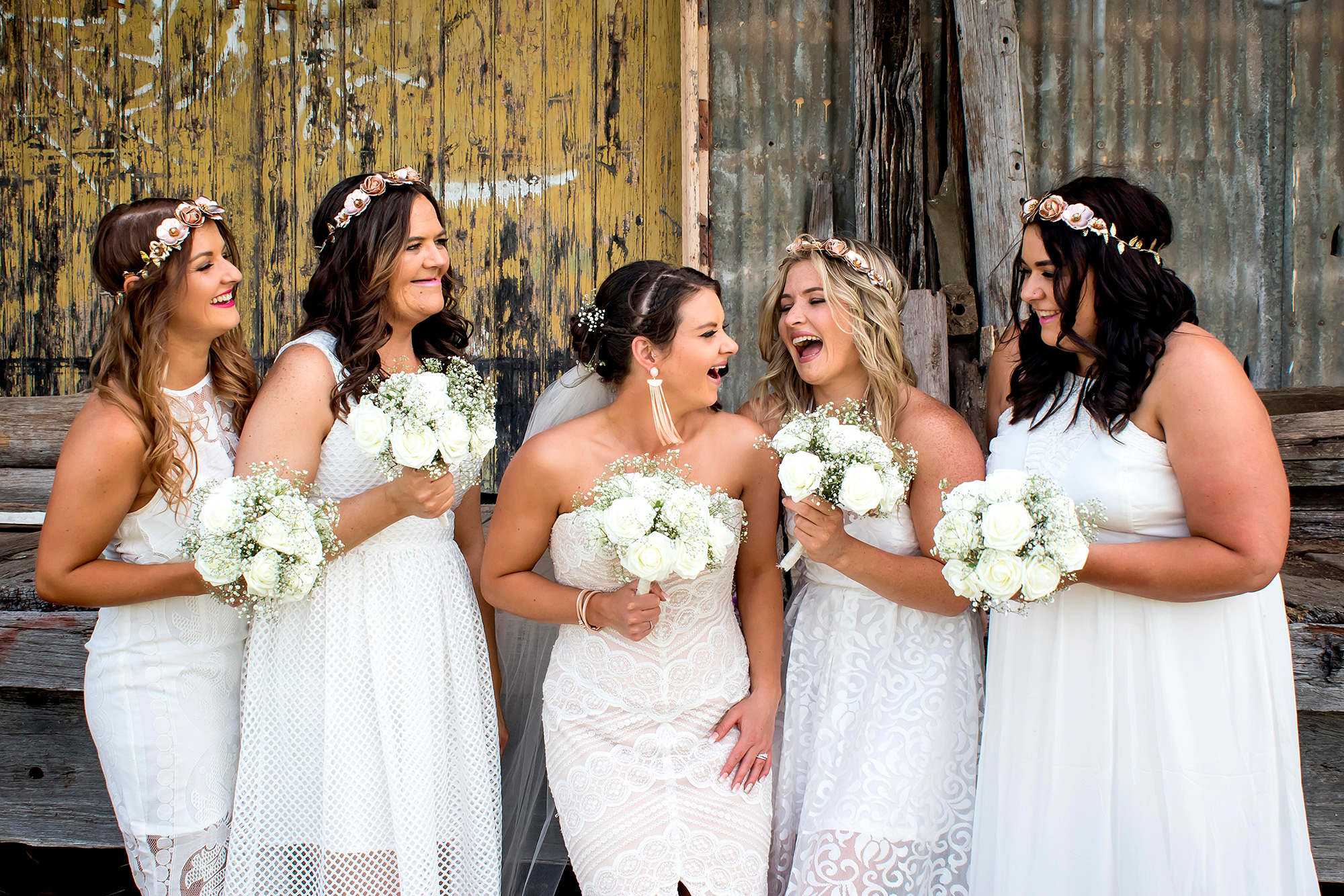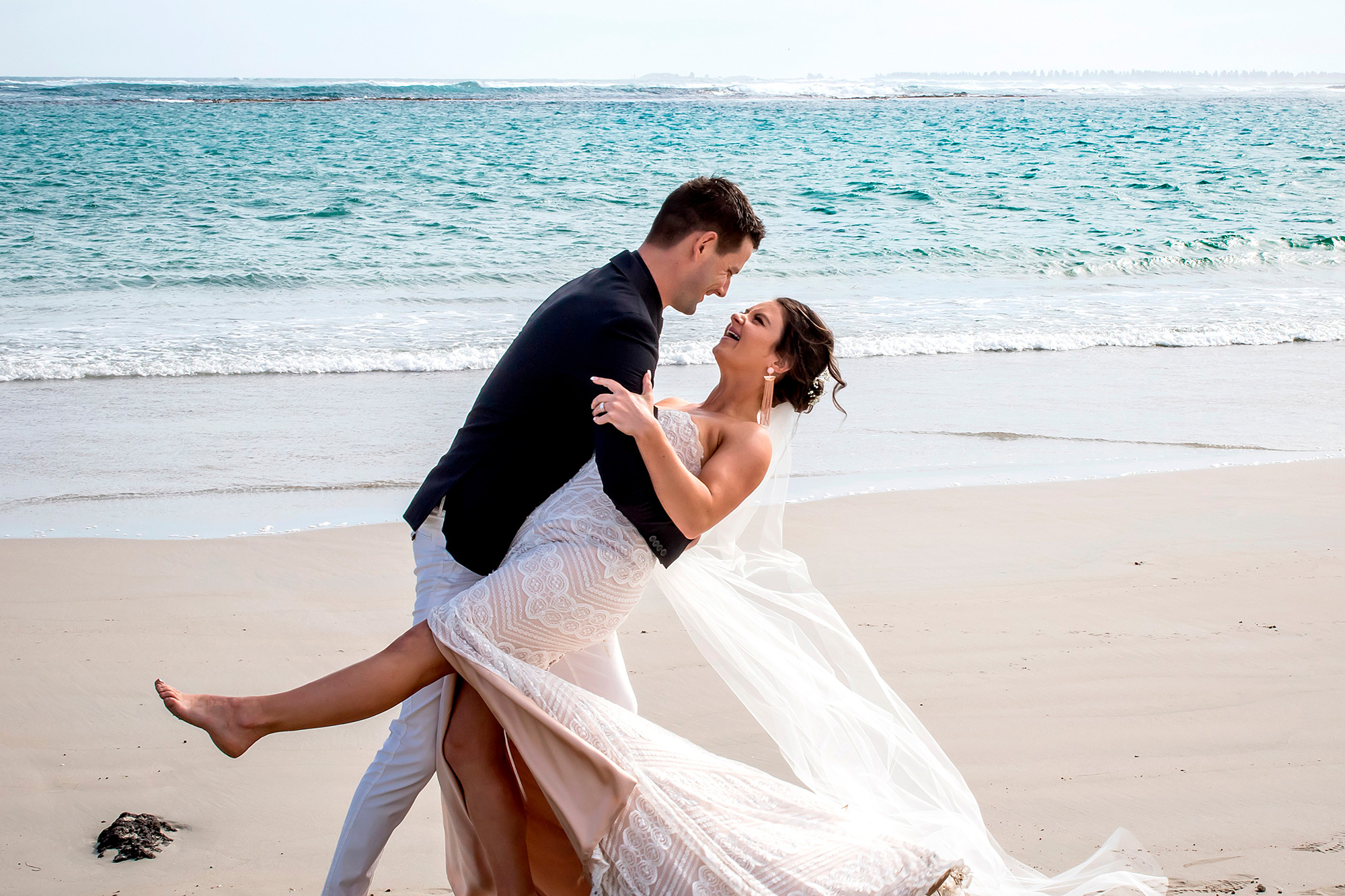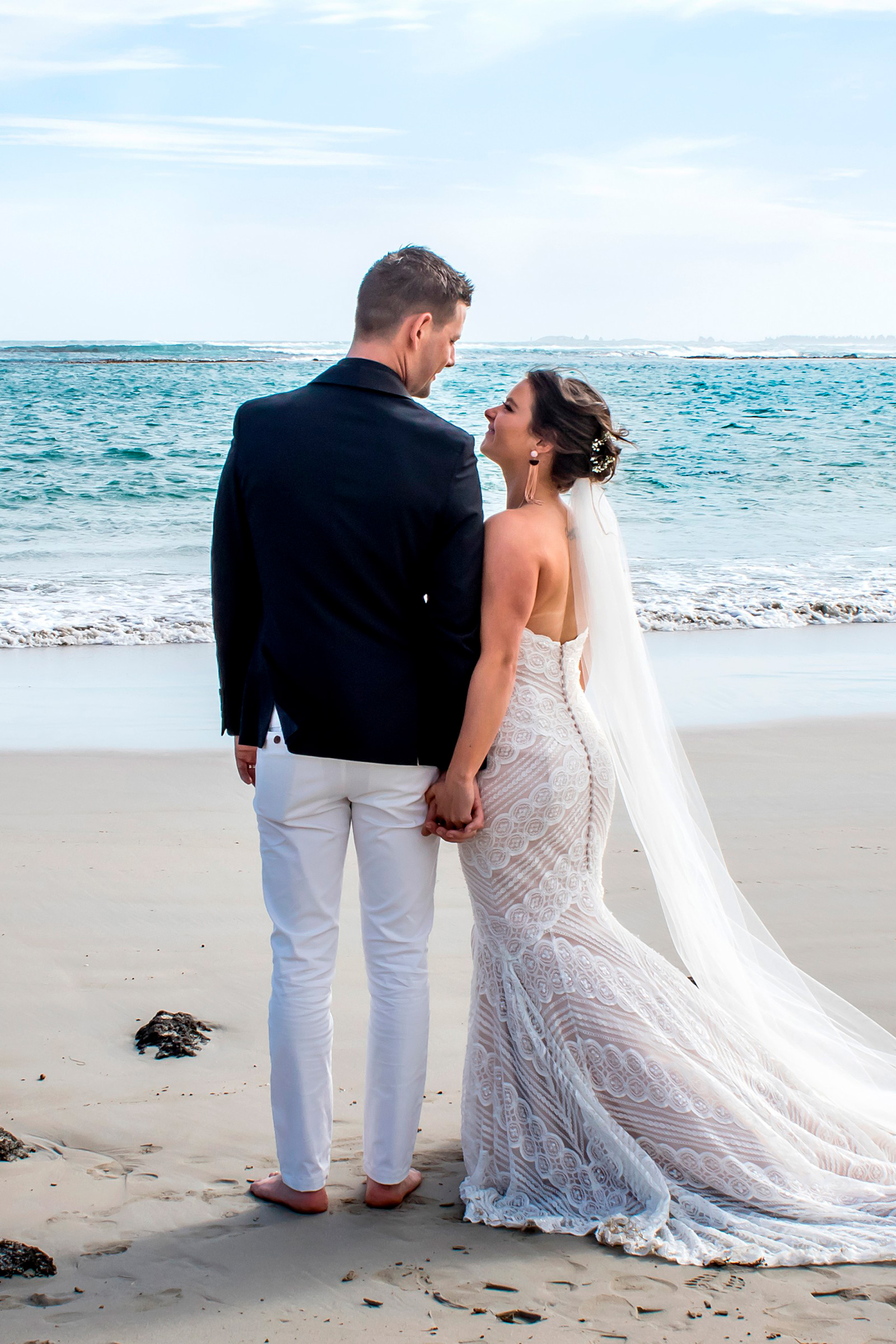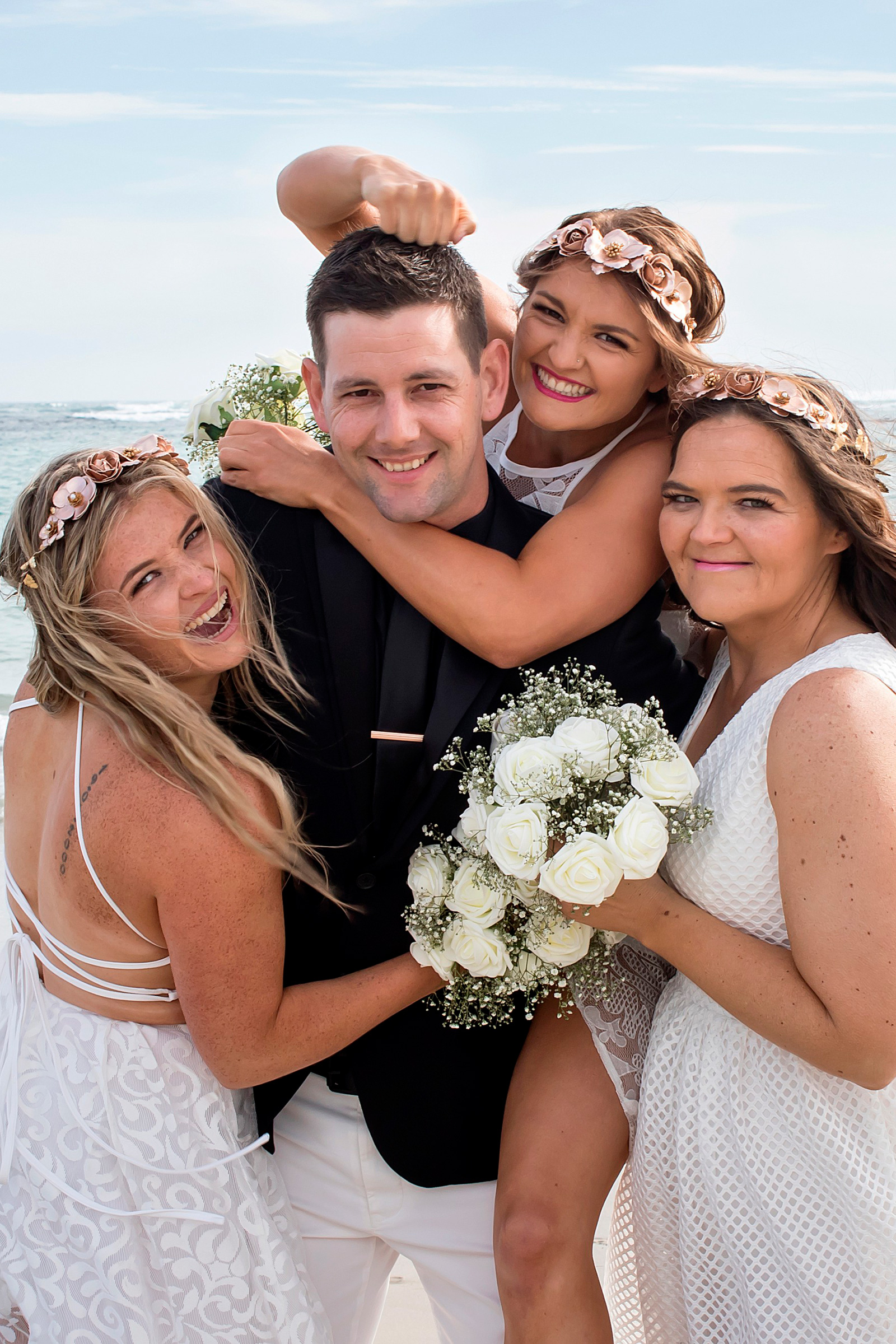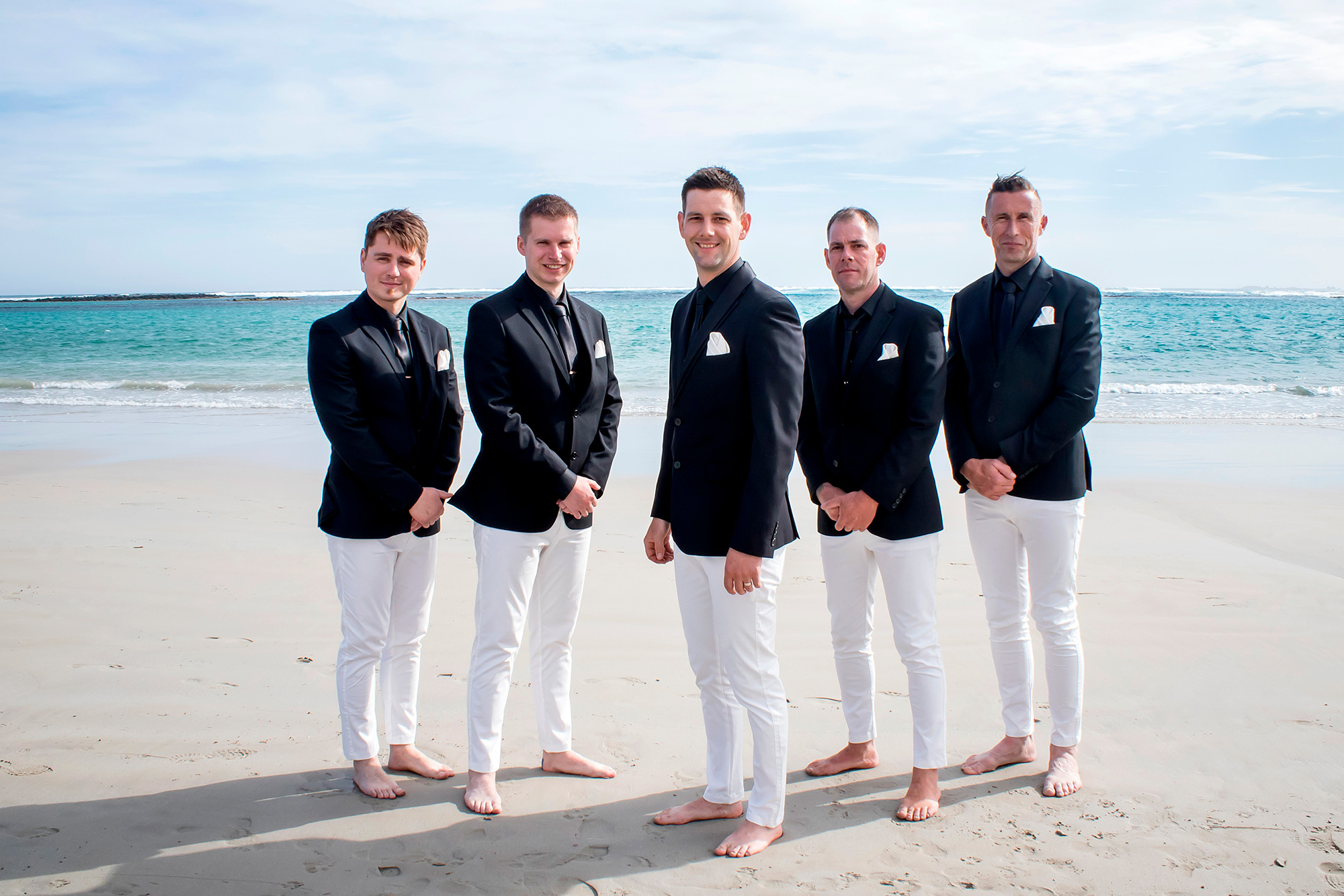 "Mark wanted to be different to other grooms in previous weddings," says Tiahna of the white chinos and black jacket ensemble.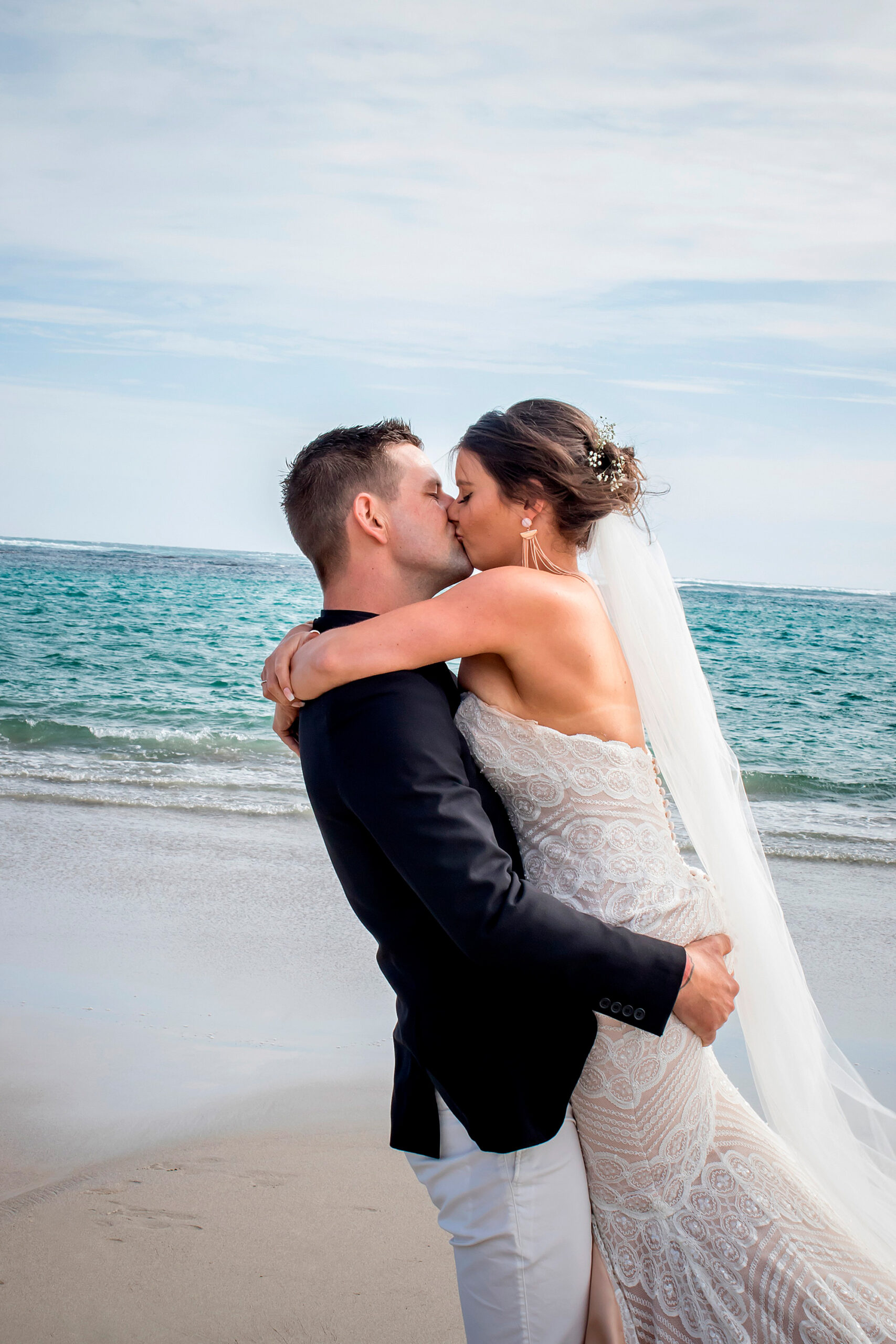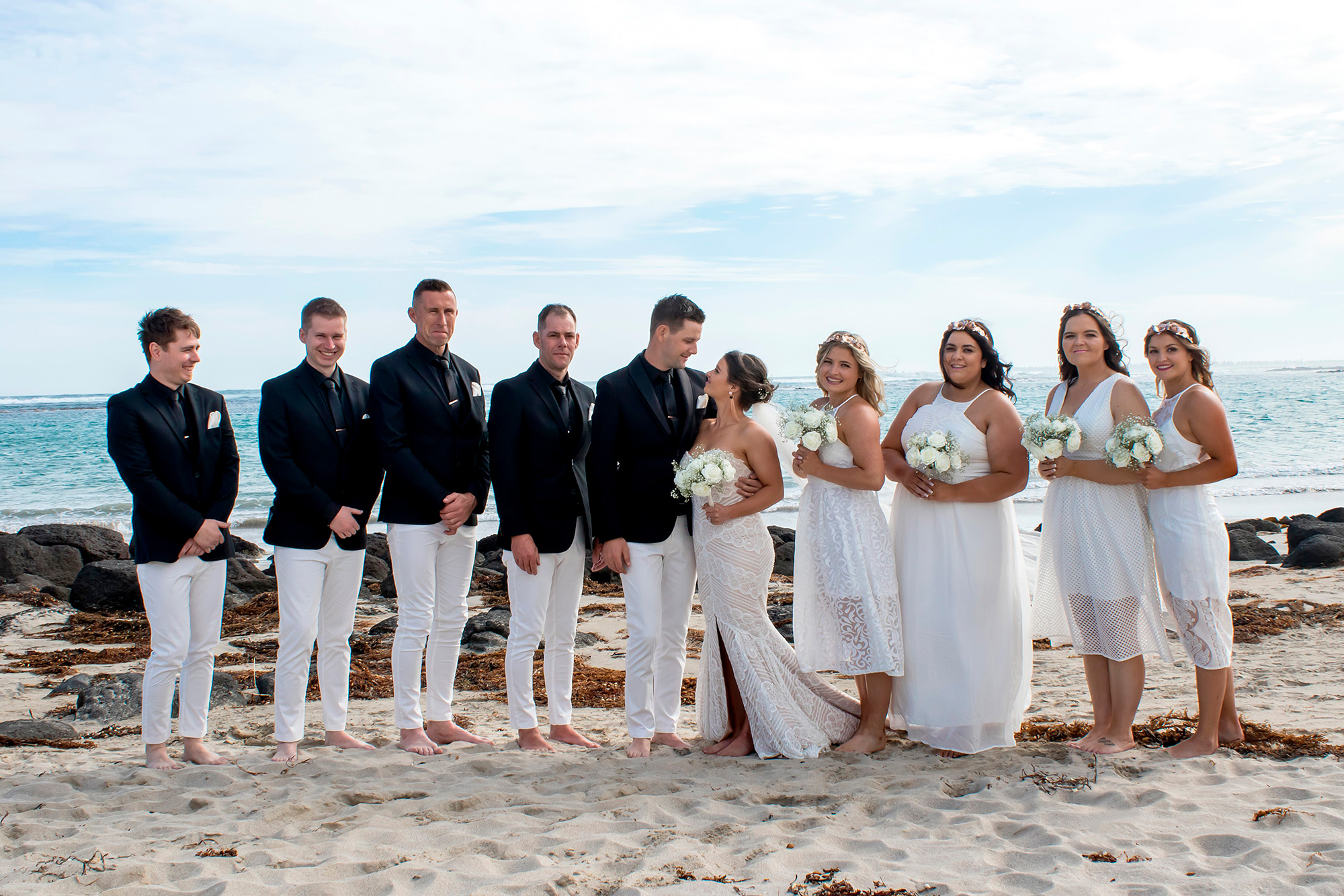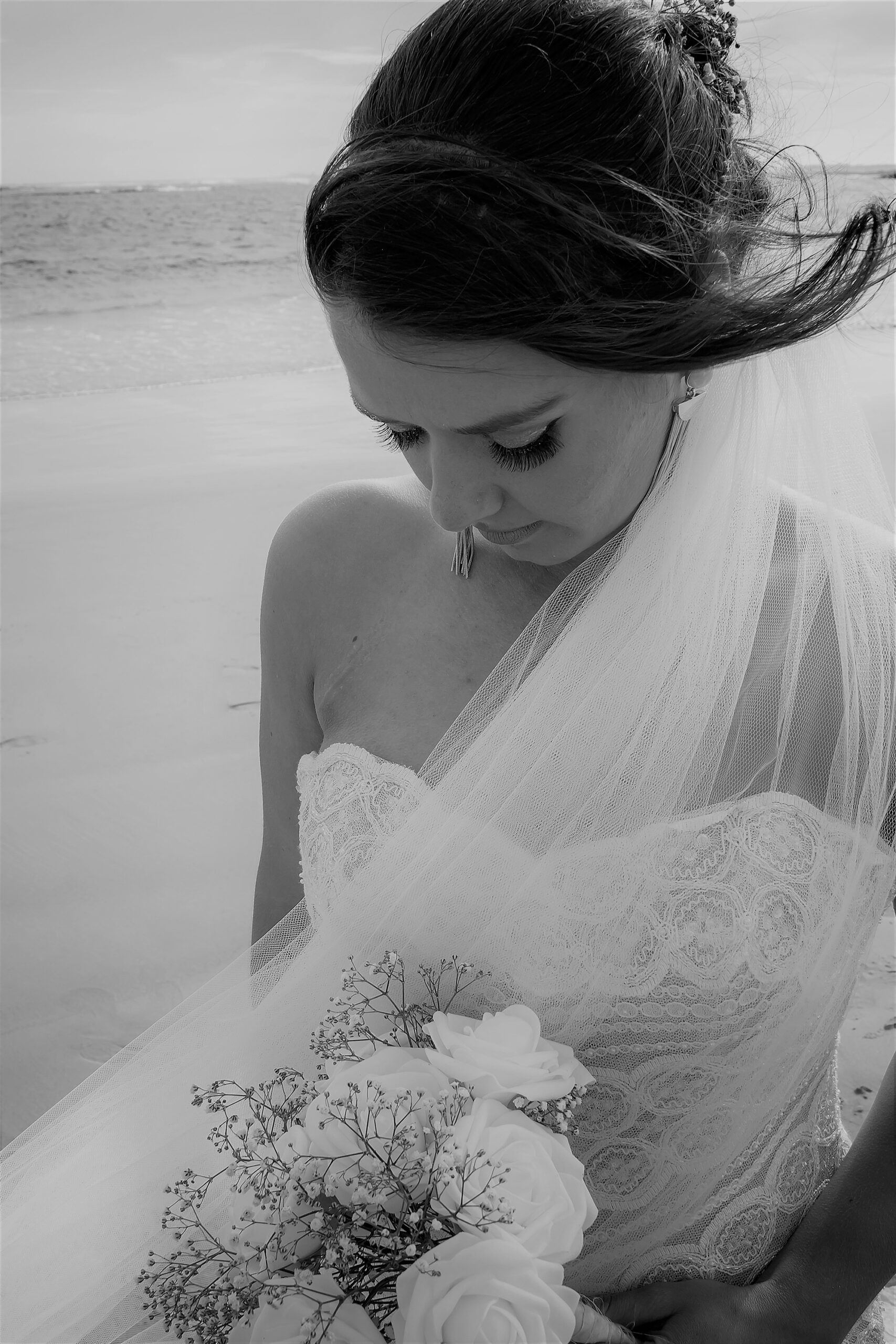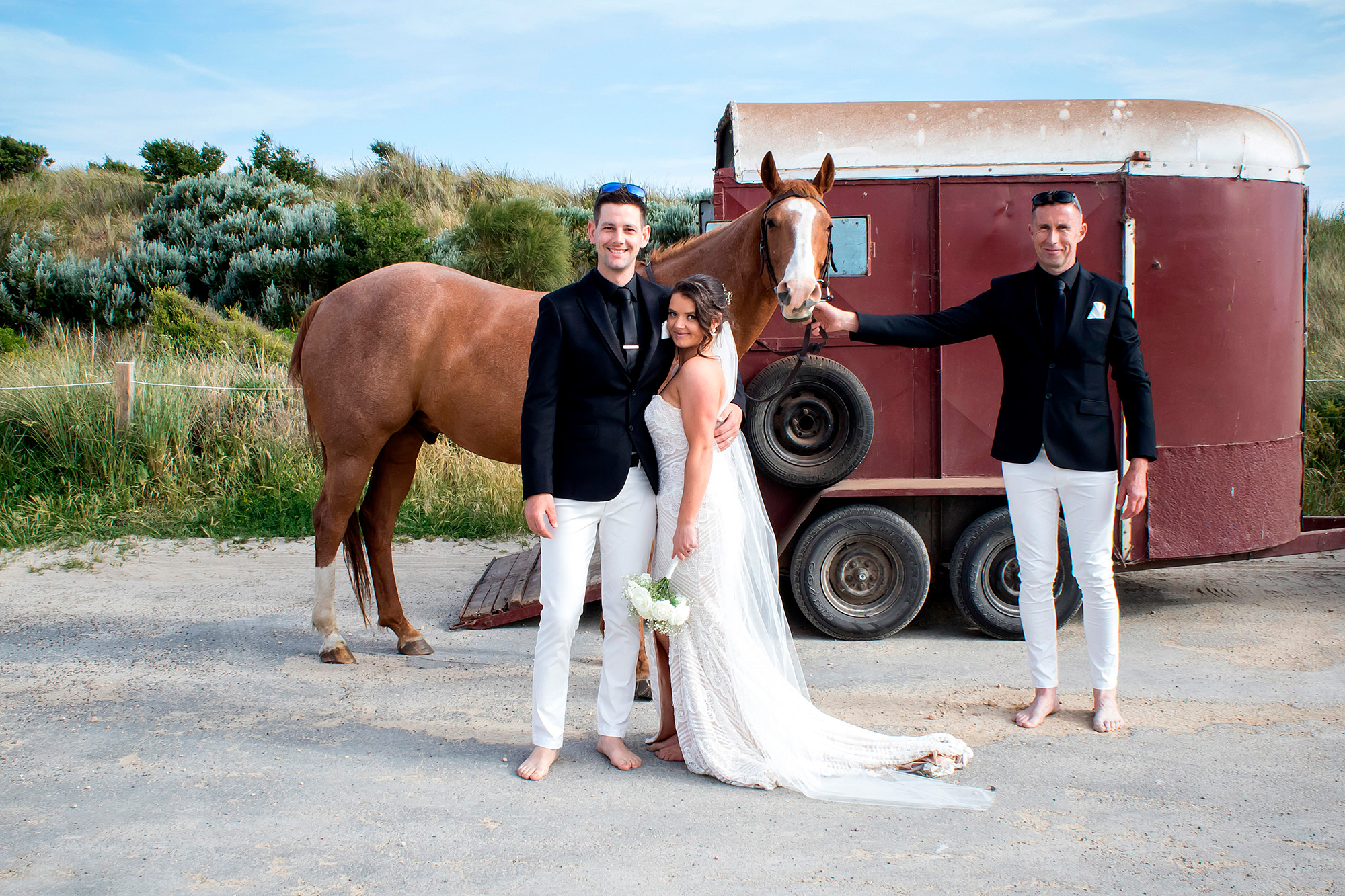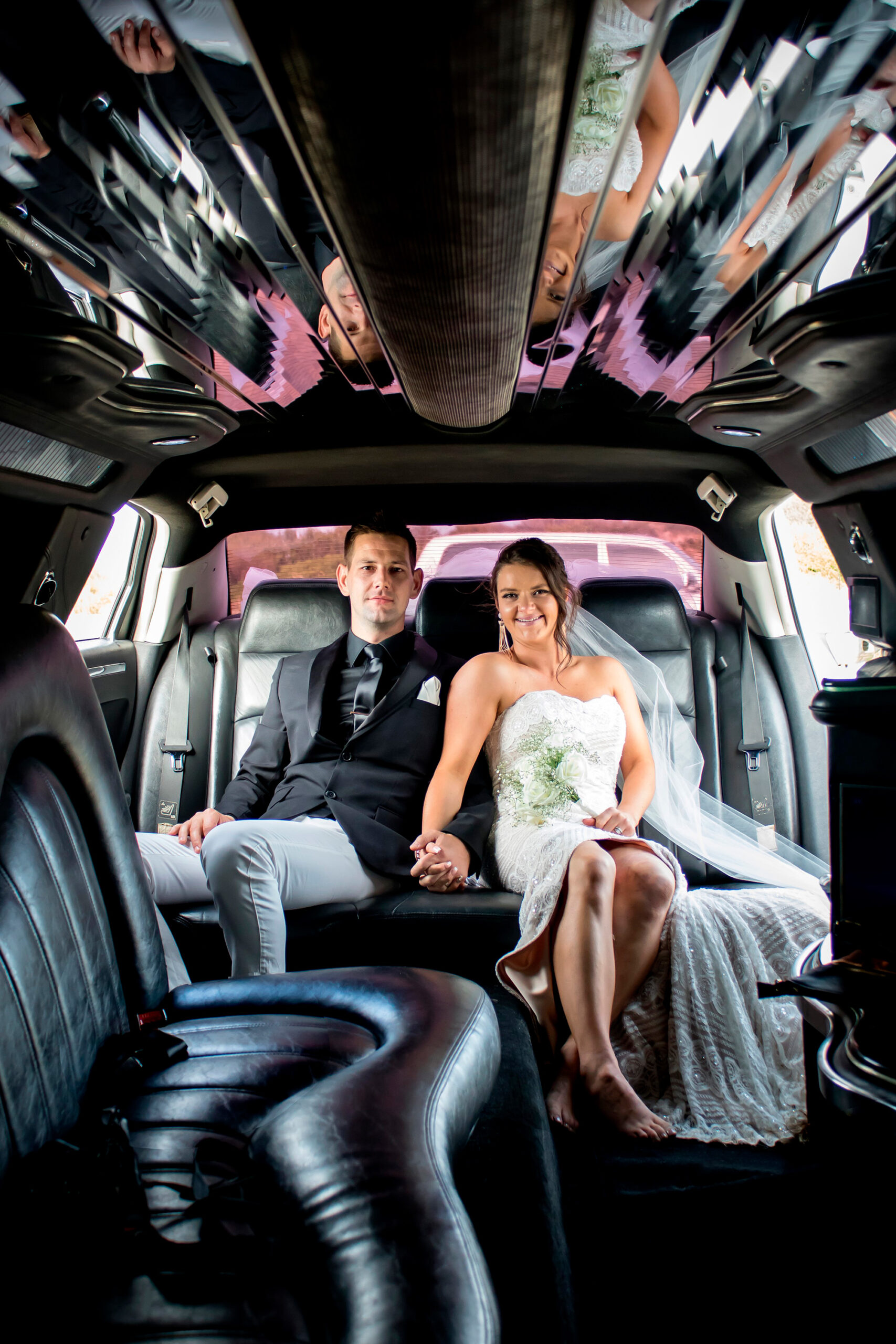 "Our wedding was us to a tee; laid back and filled with laughter," describes the bride.