Everybody loves how the men scrub up at a wedding. There is just something truly special about seeing guys in tuxedos or suits when they would never normally be caught dead in them.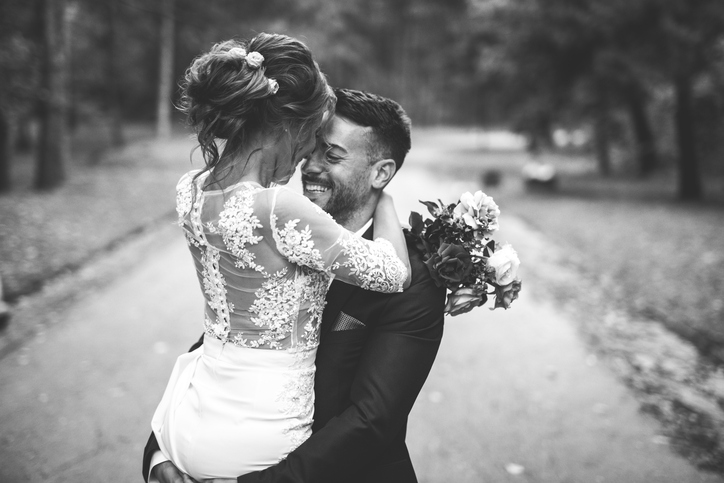 If you are a groom who feels a bit like a fish out of water and in a suit when you are wearing a suit, we've got some inspiration to get your wedding plans started. Your partner may have fallen in love with you in your everyday gear, but a wedding is special and it is time to up the ante.
In order to look your very best, we've selected some of Hollywood's best-dressed men to give you the inspiration for your own wedding day attire. Some of these looks have come from the red carpet, and others are from the screen, but they are all from men who know what they are doing when it comes to scrubbing up.
So you can make it look effortlessly cool on your big day, take a leaf from the books of some of these dapper gentlemen:
Daniel Craig in Skyfall
When blonde-haired, blue-eyed Craig was chosen as James Bond, there were a few die-hard Bond fans who were up in arms. And if you had seen him in some of his previous roles, he was not the first guy you would think of as the well-polished superspy. But he proved his worth and then some, and all the doubters were silenced.
Recently the costume designers for Skyfall put him in a midnight blue tuxedo, and the world nearly fell apart in shock. Traditionally only black, Craig pulled this blue look off with great success, and we think he has set a new fashion trend for grooms in midnight blue.
Leonardo DiCaprio in The Great Gatsby
Leo played a mysterious billionaire who loved throwing lavish parties, and you could play one too on your wedding day! You could channel the 1920s vibe for your entire wedding theme, or just channel Gatsby himself with your suit. Every party in this movie appeared to be a formal affair, with the men all in black-tie or even white-tie, and we think these looks will translate beautifully to today's grooms.
If tuxedos are a bit too formal for your wedding, check out one of the other suits Leo sports throughout the film. Even when casual he summons an extraordinary level of polished cool.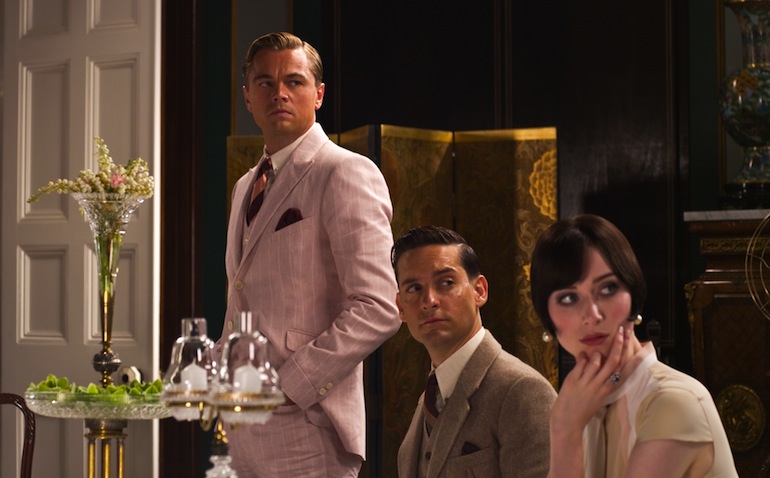 Johnny Depp in Public Enemies
This movie was set back in early last century again, and Johnny plays gangster John Dillinger and boy does he look good doing it. He dresses so well it is almost a crime! In this film, the suits are three-piece, with a matching waistcoat included, and if you wanted to be a more dressed down sort of groom you could go for this look without a jacket. If you are going all the way, top it off with a fedora and fob chain.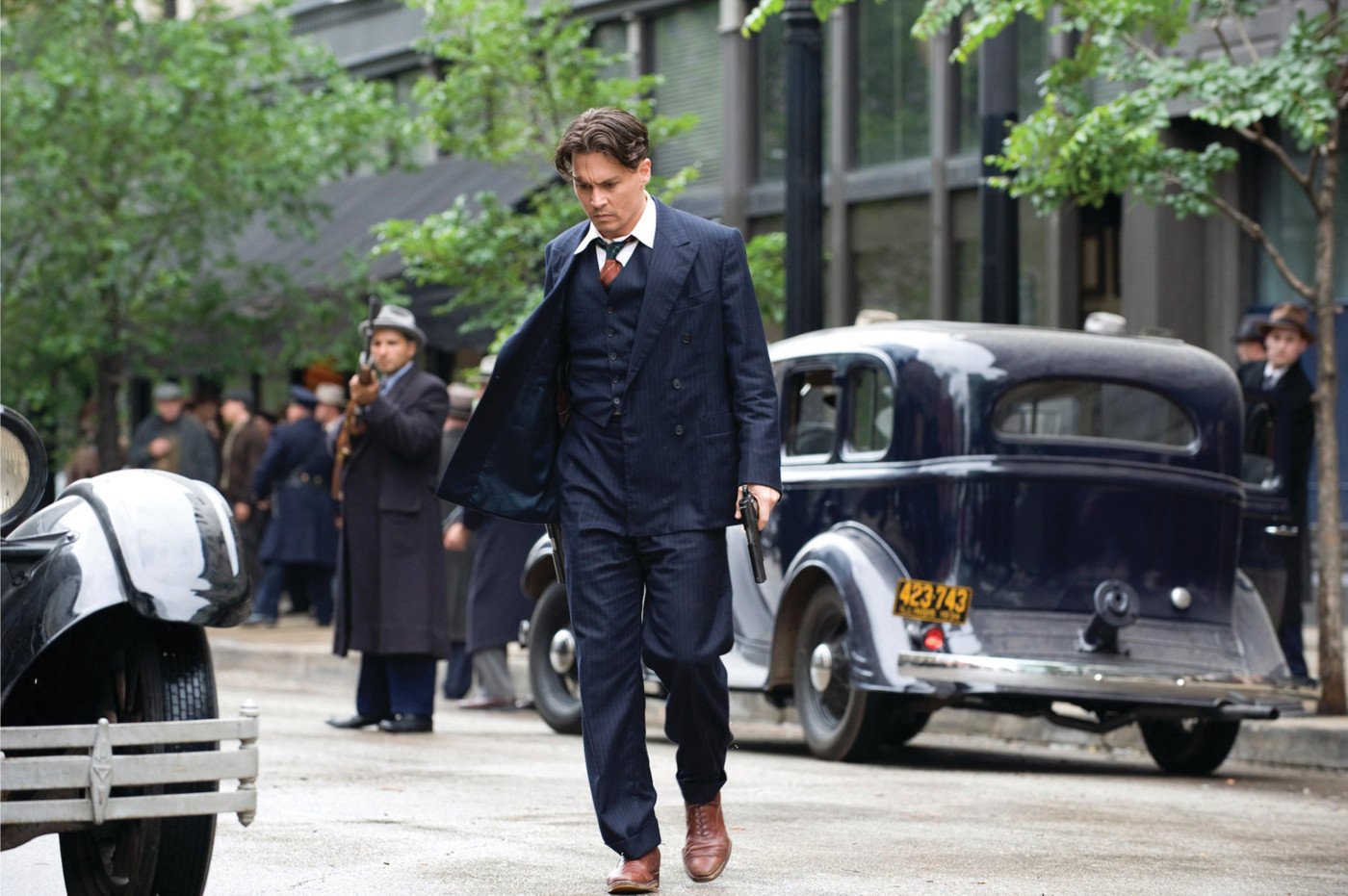 Jon Hamm in Mad Men
This man can absolutely rock a sky-blue suit, and with his inspiration, you can too. This television show is set in the 1960s, but you certainly don't need a vintage themed wedding to channel this man's level of sophistication. Just watch a couple of episodes to get some inspiration and you could take it from pretty much any man in this show.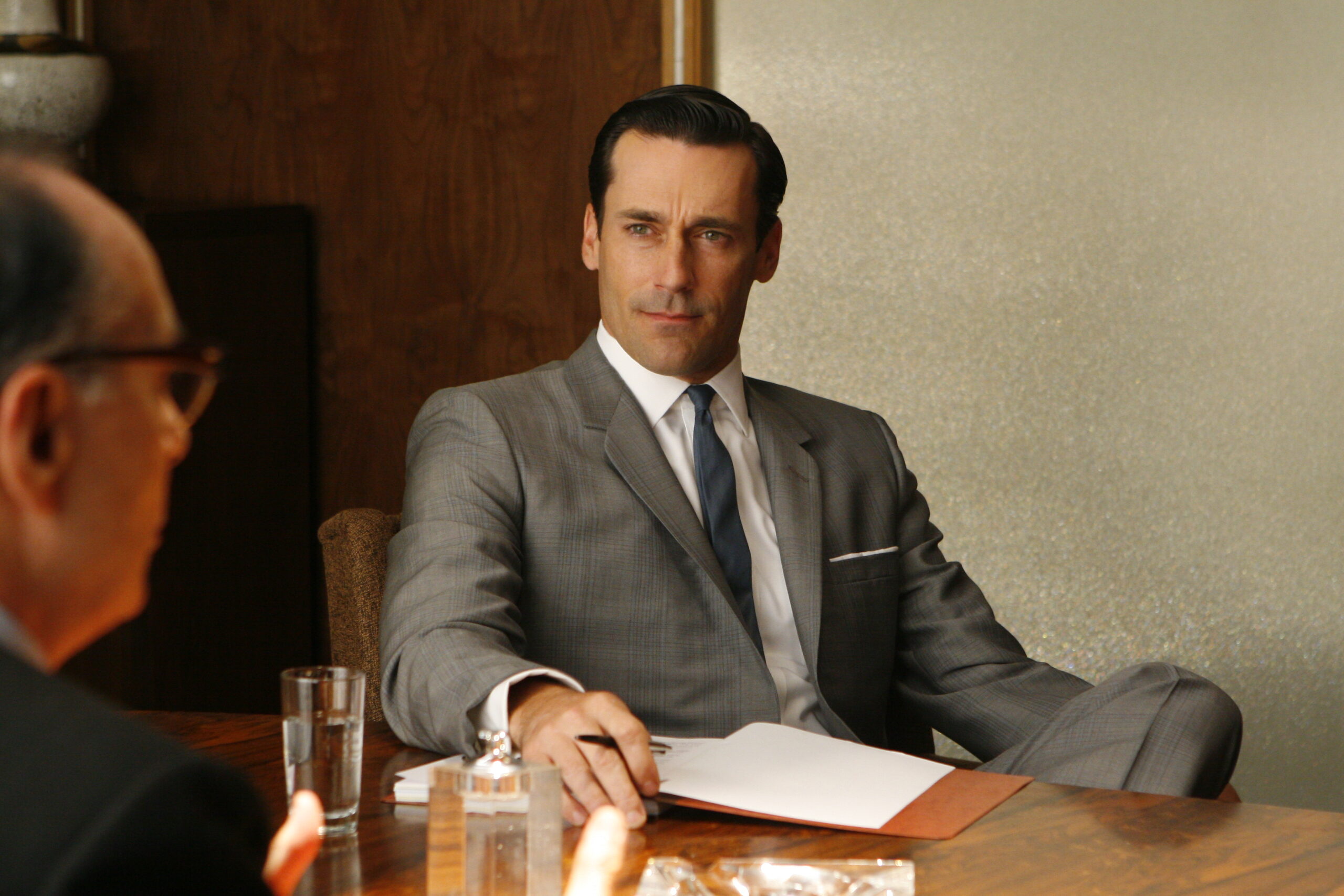 Ed Westwick as Chuck Bass in Gossip Girl
Set in modern-day upper-class New York, we love the way the men in this television show get kitted out. While the women are immaculately dressed as well, the boys have got their fashion look down and are proof that modern men can look every bit as good as the ladies. Although this gentleman is seen mostly in knits, cardigans and simple slacks and ties, the level to which he is always tailored is definitely something to emulate. For a casual, vintage look or hipster themed wedding, you could perfectly carry off the cardigan look too.
Image: Mashable
Armie Hammer at the 2018 Oscars
Proving that a suit is anything but boring, this actor wore a burgundy velvet outfit to the Oscars, and while that sounds slightly weird, he rocked it. If there ever was a day to stand out from the crowd it is your wedding day, and Armie showed us that you can be colourful, playful and manly all at the same time. Velvet jackets are back in fashion and making men look fantastic, with quite a few stars on the red carpet now dressing in velvet is a variety of vibrant shades.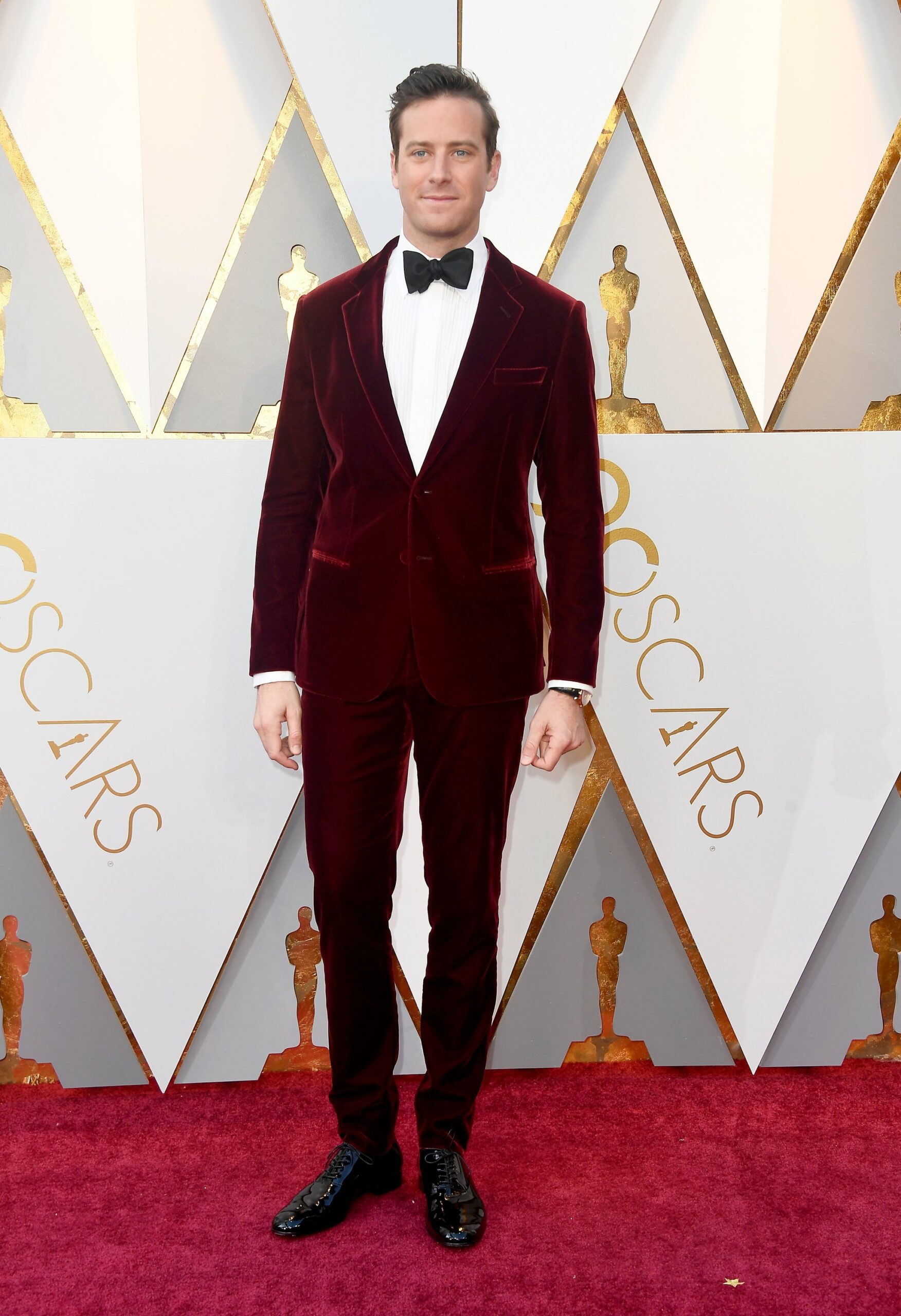 Ryan Gosling in Crazy Stupid Love
If you haven't seen this movie, you are missing out. Newly single Steve Carell is given a makeover by Ryan Gosling before he can get back in the dating game, and there are lessons in these scenes for every groom. Although Ryan's character goes out to bars every night to meet new women, which we don't really condone, the level to which he suits up for this is always admirable.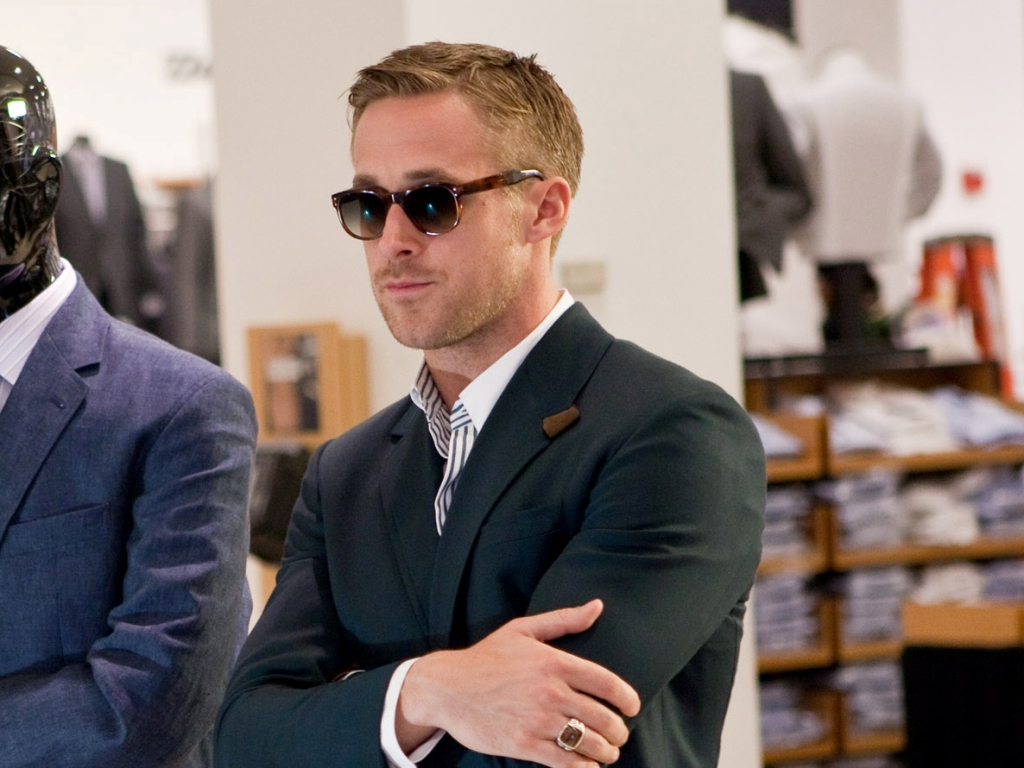 Idris Elba on the cover of GQ
This sophisticated man has developed his own style and looks fantastic every single time he approaches a dressy affair. He can wear a tuxedo, a three-piece suit, a coloured velvet jacket, a double-breasted suit or something slim and fitted, and he carries it all off with wonderful confidence and class. We love the pin-striped grey three-piece he wore for this GQ fashion shoot, but you could just Google 'Idris Elba suit' and you will be spoilt for choices of awesome looks.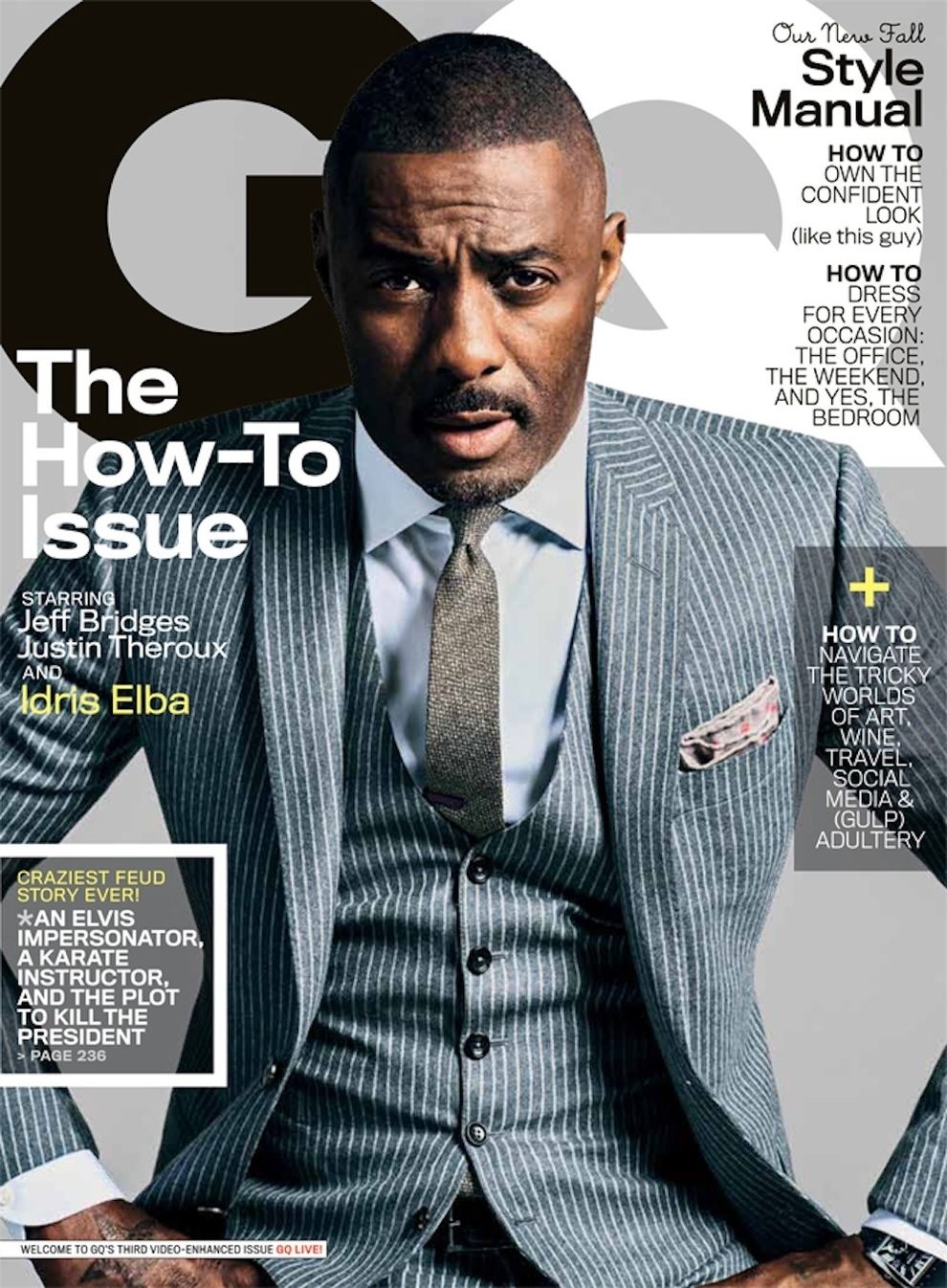 Zayn Malik at Grammys 2018
Younger than all of the other people on our list, Zayn has a wonderful way of making suits look youthful and on trend, when many grooms might think of them as out of style or something only for older men. At the 2018 Grammy Awards, he wore a lavender coloured suit but again makes it look so masculine that all of our grooms could be looking to him for inspiration.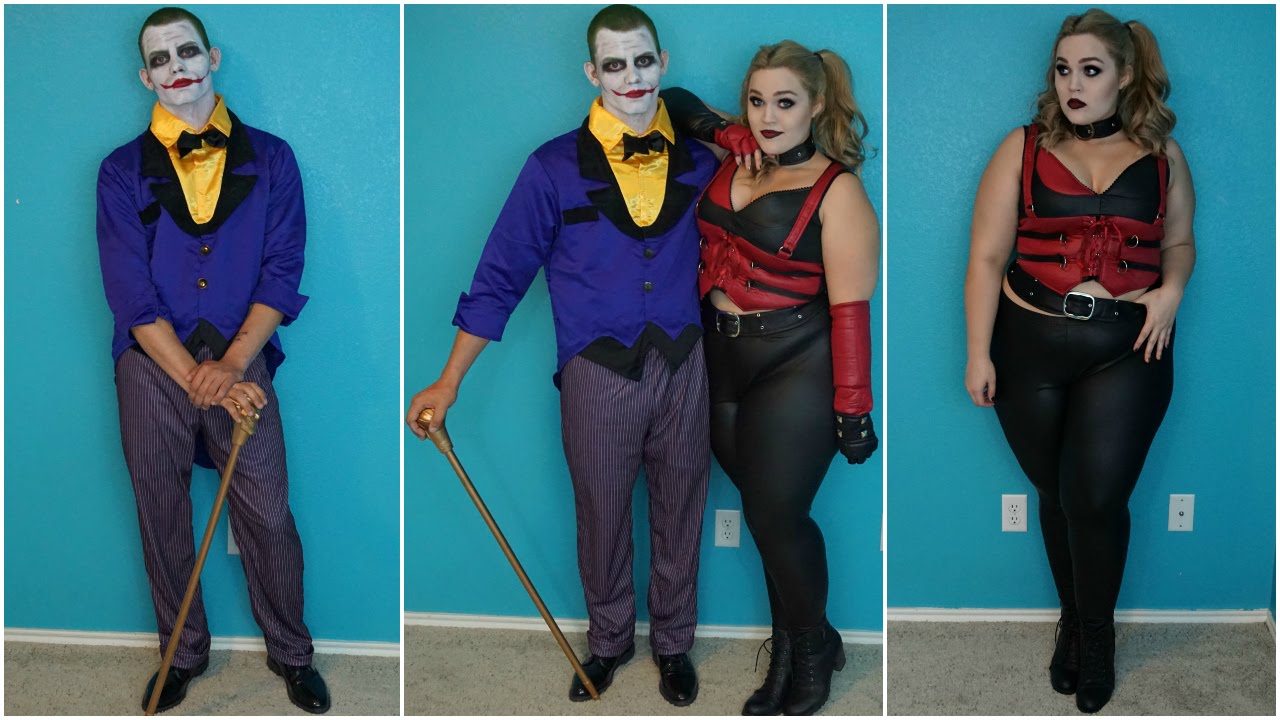 For inspiration for our gorgeous grooms, you don't need to look much further than these immaculate men. It's your day and with the confidence to carry it off, there is simply nothing that you can't wear without style.