They are gorgeous, smell amazing, come in all colours… and have the potential to make up a substantial part of the look and feel of your wedding. Whether you plan to go minimalist with pops of vibrant colour, or want flowers to feature heavily throughout your ceremony and reception, you will need the advice and expertise of a florist to help you achieve the look you are going for.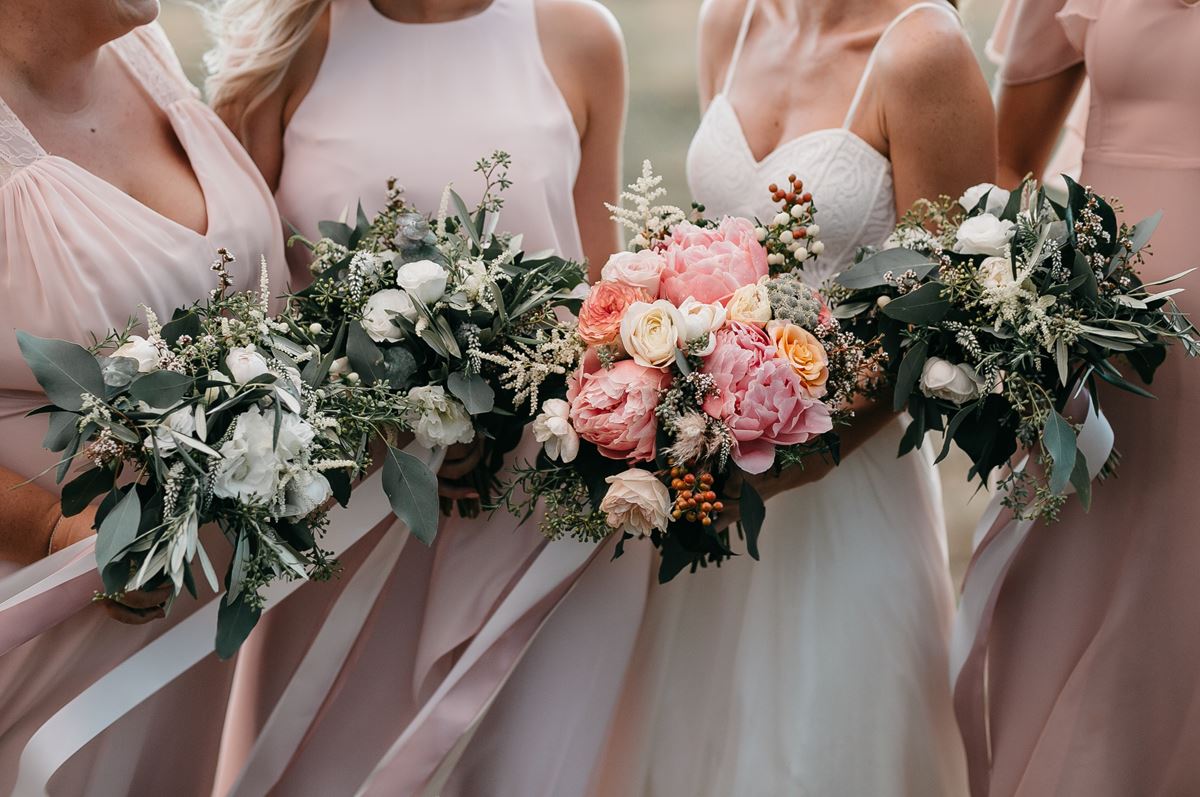 Aside from the basics, like finding out if the florist is available on your wedding date, there are quite a few things you can discuss with a potential wedding florist to get a feel for how well you will work together and if they can see the vision you wish to create.
(Or if you have no vision, which can happen to some couples, can your potential wedding florist paint a picture that resonates with you?)
The one thing you should do before meeting with a potential wedding florist is to have your ceremony and reception venues locked down.
This means you will be able to talk more in detail about how you would like to decorate the venues if you would like to feature flowers, or how your arrangements can complement existing gardens or the decor of a room.
If you have already chosen your wedding dress, you could also take in pictures to show the florist and any images you might have of the bridesmaids' dresses or swatches of your chosen colour theme. These are not as essential but can help to get the creative juices flowing.
When it comes time to talk about the finer points with a potential florist, consider covering the following areas…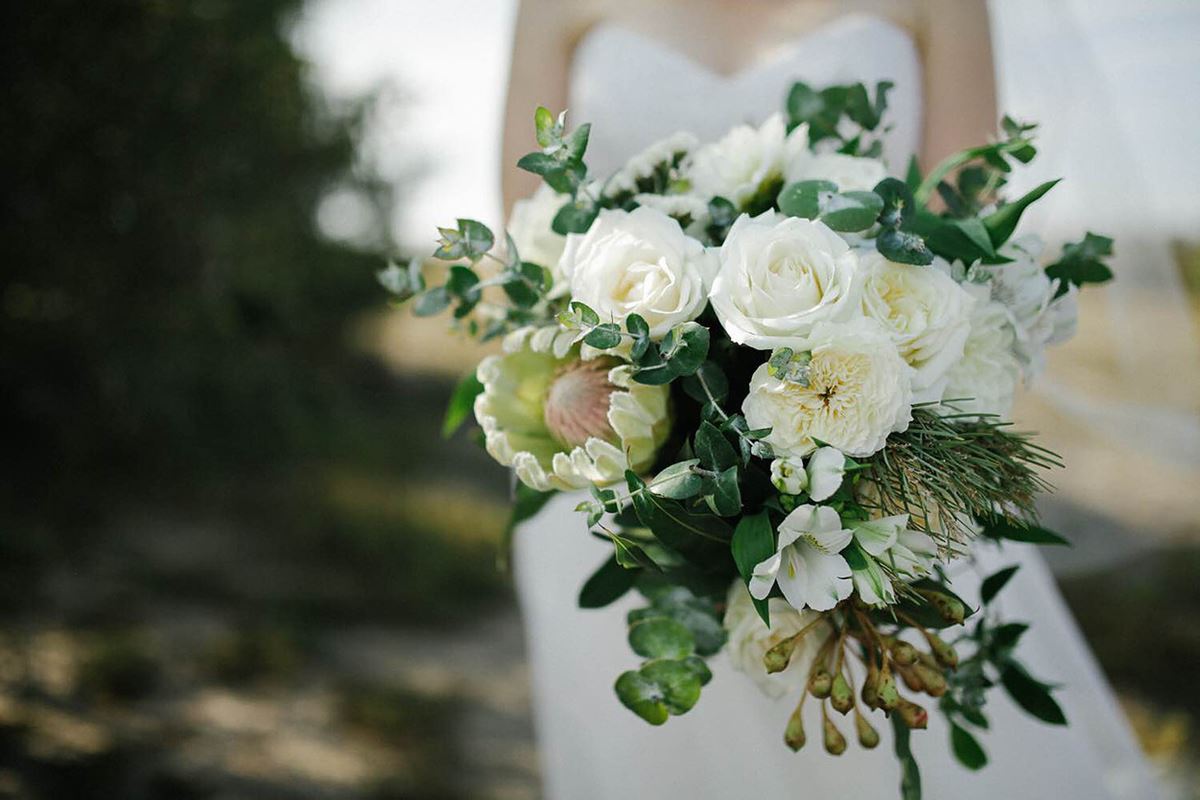 Their background
You may find some of this on their website or social media profiles, but if these details are missing, ask them how long they have been in business and how many weddings they have serviced.
This is also a good opportunity to ask to see any recent portfolios of weddings they have worked on.
It's definitely okay to go with a less experienced florist if you're sure they can create the look you've envisioned.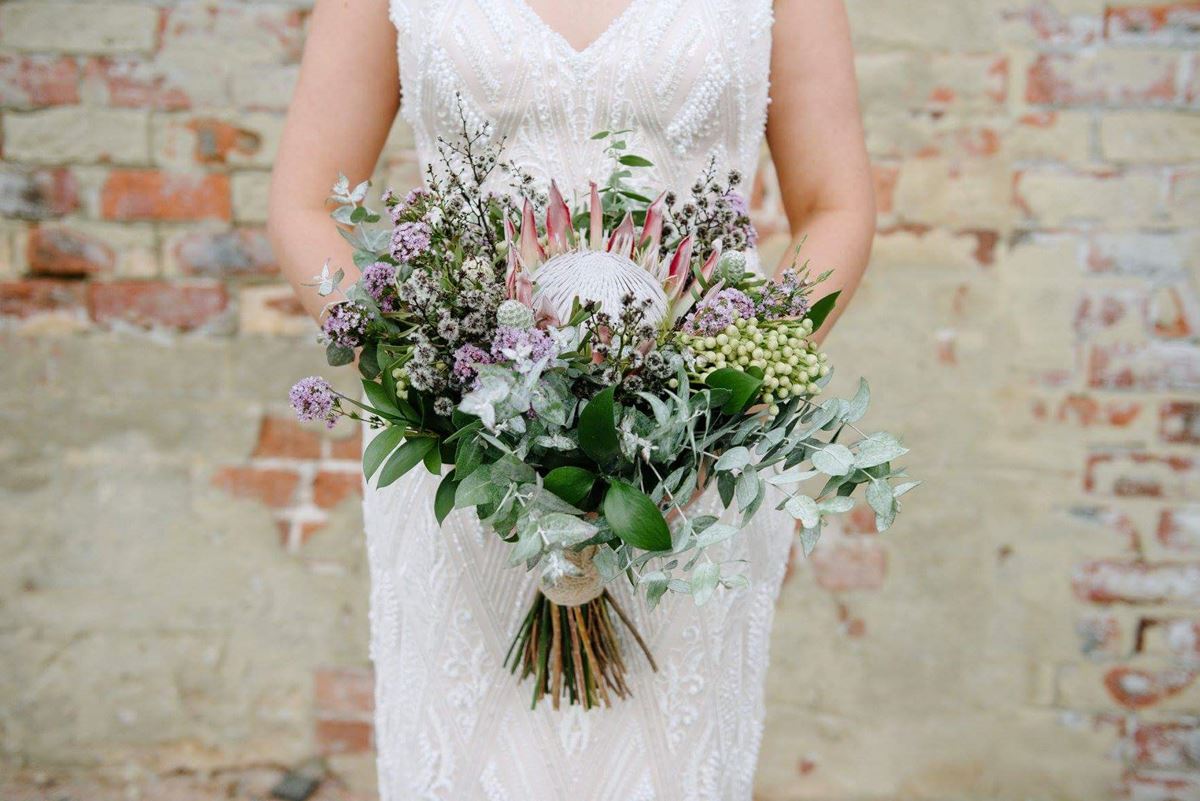 Location, location
Check if your florist has worked at your ceremony or reception venues before. If they have, you can ask them to share some things that have or haven't worked so well in previous weddings there.
If they haven't, ask them if they are familiar with your venue/venues and would be open to walking through with you. (You may want to check if there is a fee for them doing this with you.)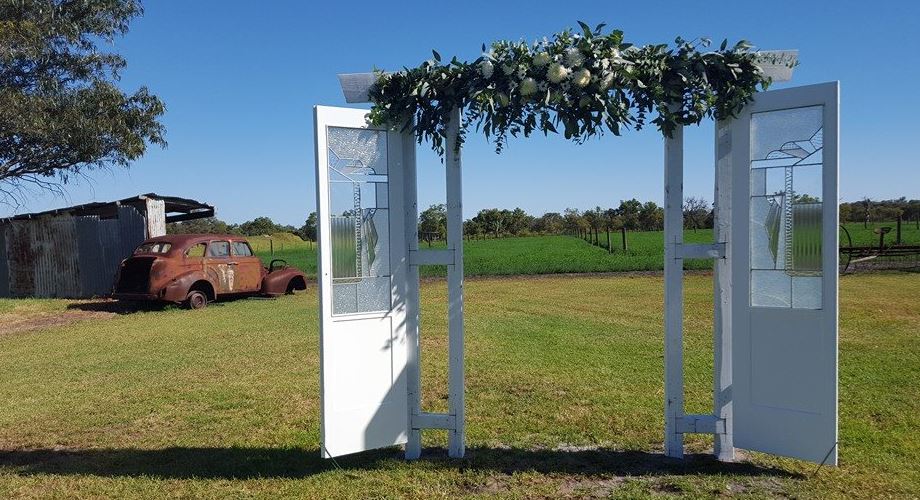 On the day
Ask your florist if they will be personally making your bouquets and other arrangements, or if they will have another florist or small team working on it.
You can also check how far in advance they will create your flower arrangements and how they will be stored until the wedding day.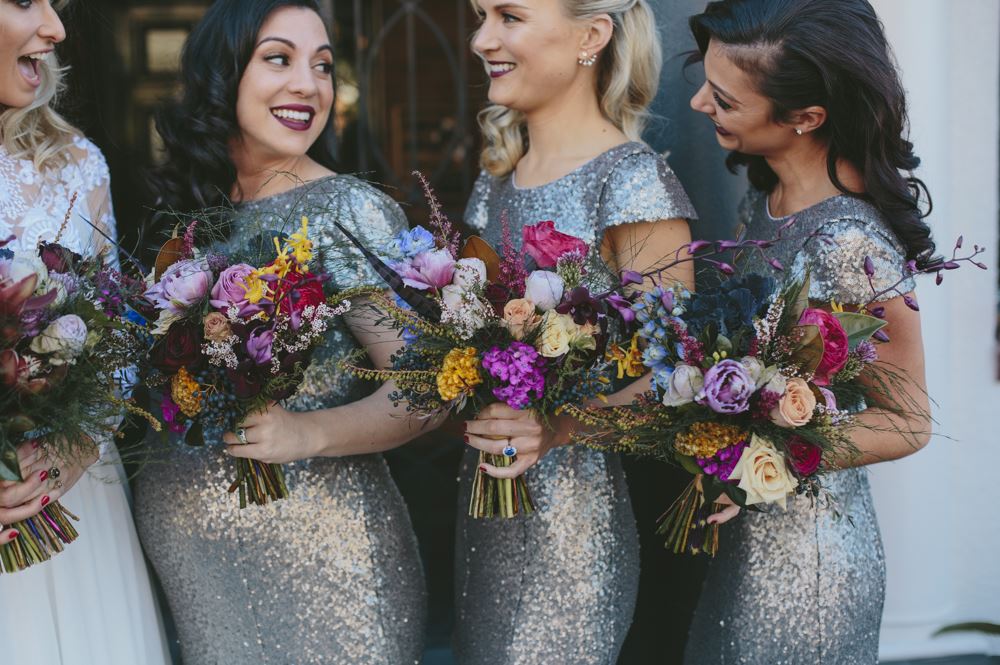 The flowers
This is the fun part! Check with your florist to see which flowers will be in season and which blooms will best suit your theme. Can your florist help you to build a bouquet with meaning?
If you are having an outdoor wedding in the heat of summer, or in the snow in winter, are there types of flowers that will be hardier and better able to cope with these conditions?
If organic and sustainability are important to you and your partner, you can ask if your florist does anything to ensure they source pesticide-free or sustainably grown flower varieties.
Does the florist usually create sample arrangements for you to look at before you lock in their services? And if this is something you'd like them to do, ask if there is a fee involved.
If you would like to incorporate flowers into your wedding cake, check if the florist will work with your cake maker to provide the flowers needed.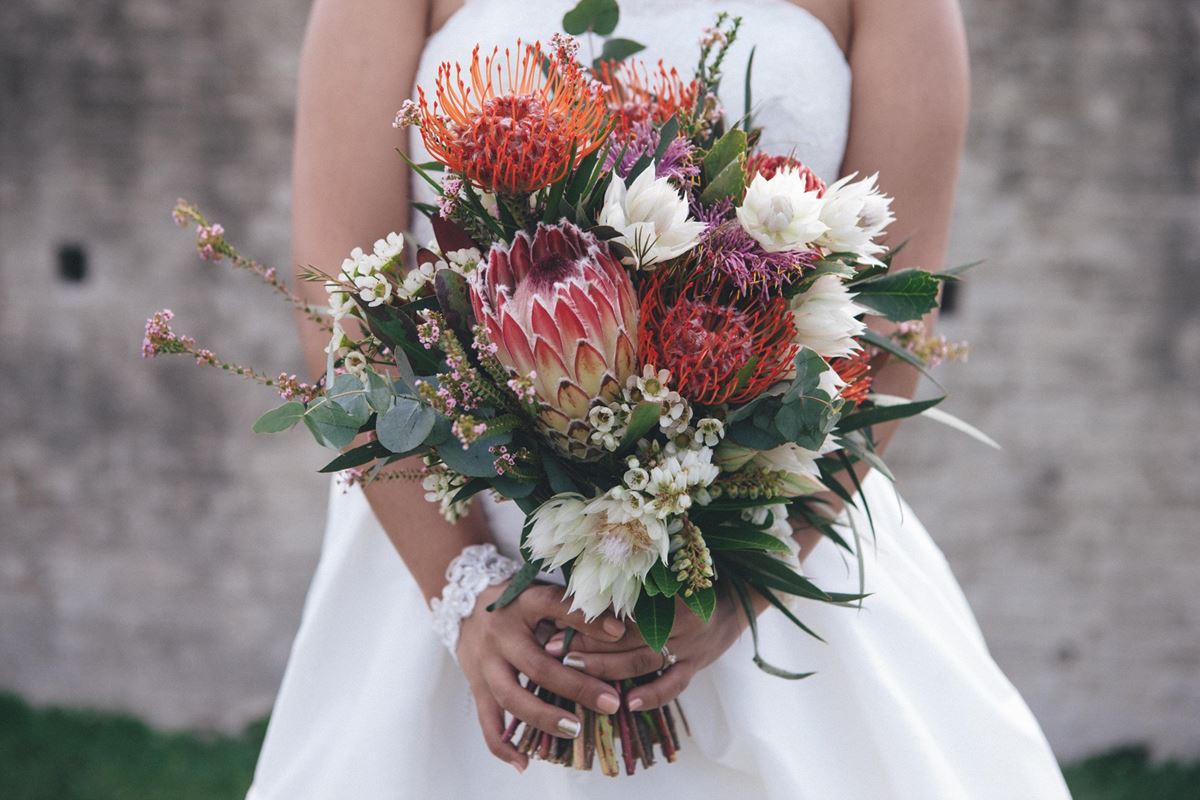 Flower alternatives
Can the florist think outside the square if you don't want to rely too heavily on flowers? Can they work with you to create a brooch bouquet? Can they source long strands of ivy to wind around pillars to give that greenery look, or come up with interesting options for centerpieces or arbours?
Does the florist provide, hire, or sell vases or other containers for centerpieces and aisle bouquets? Check what other decor items they can provide, like votives and mirrors, and if there are hire costs involved in using them.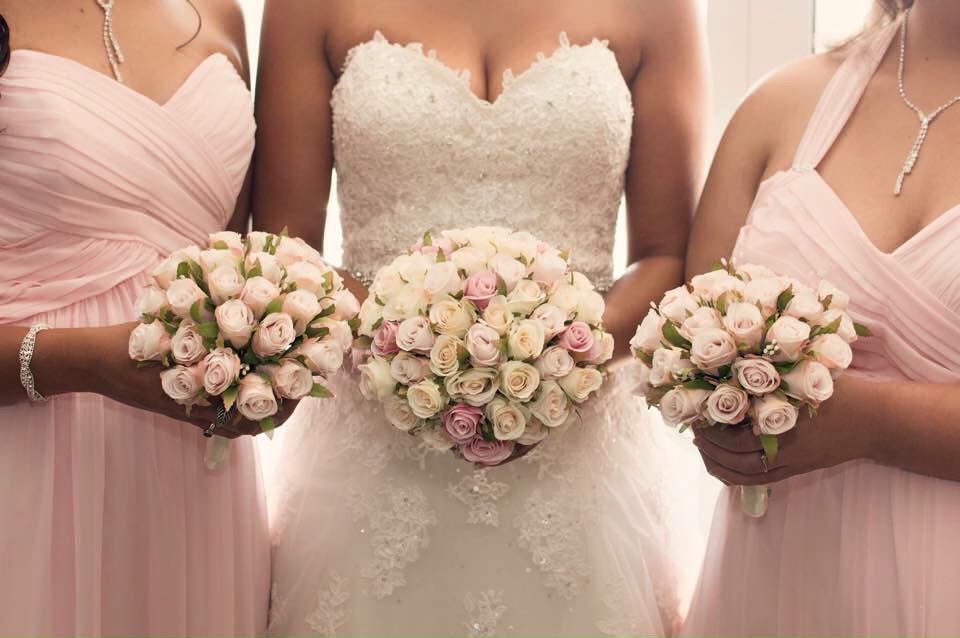 Budgets and payments
Check if your florist requires a minimum spend to work for you. Following discussions about your wedding needs, ask if what you want will fit into your allocated flower budget. If not, can the florist suggest alternative arrangements or flower species that might be cheaper and help you to stick to your budget?
Are there other alternatives that will give you more bang for your buck and still give you a beautiful floral look?
What fees are associated with the wedding day? Ask about delivery fees, charges to set up and breakdown any floral decor they provide as well as getting an estimate of the amount of time they would need to do this so you can work it in with your other wedding suppliers.
If you would like the same arrangements moved from the ceremony to the reception, you can ask if it is possible for a florist to remain on site to move them for you, but check what they would charge to do so.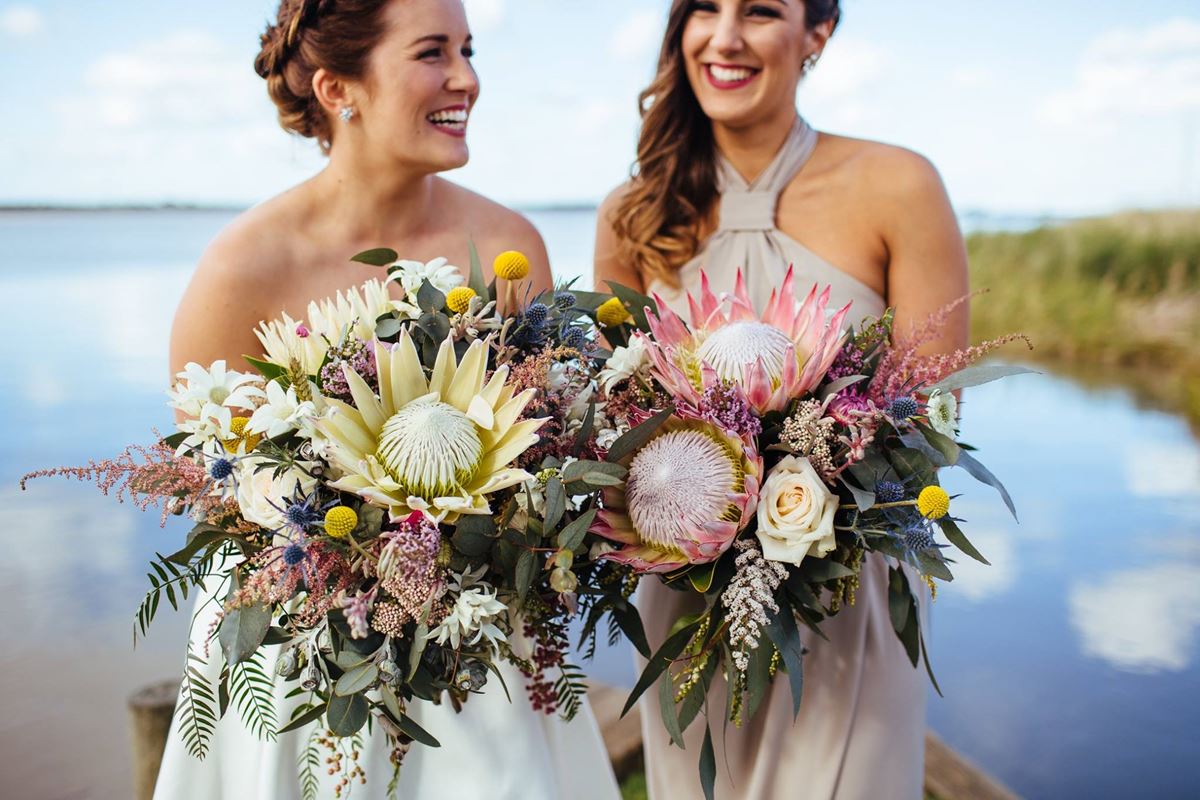 Locking it in
When you have found the right florist for you, it's time to get down to the nitty gritty.
Now is the time to ask how to book them in, how much of a deposit they require and when it is due to be paid. While talking money, make sure to ask when the final payment is due and when you have to finalise your order and check what the cancellation or refund policy is (just in case…).
Be sure to ask for an itemised quote so you have a record of all of the elements you have worked through together, along with the prices for future reference.
Now that you have worked through all of this, you know you will have everything sorted when it comes to everything floral on your wedding day.
The only question you have to ask your florist after the big day, is if they can help you to preserve your flowers!