While spring may be famed for its glorious flora, summer is no less spectacular. Here are 10 utterly lovely summer wedding bouquets that are perfect for your summer wedding.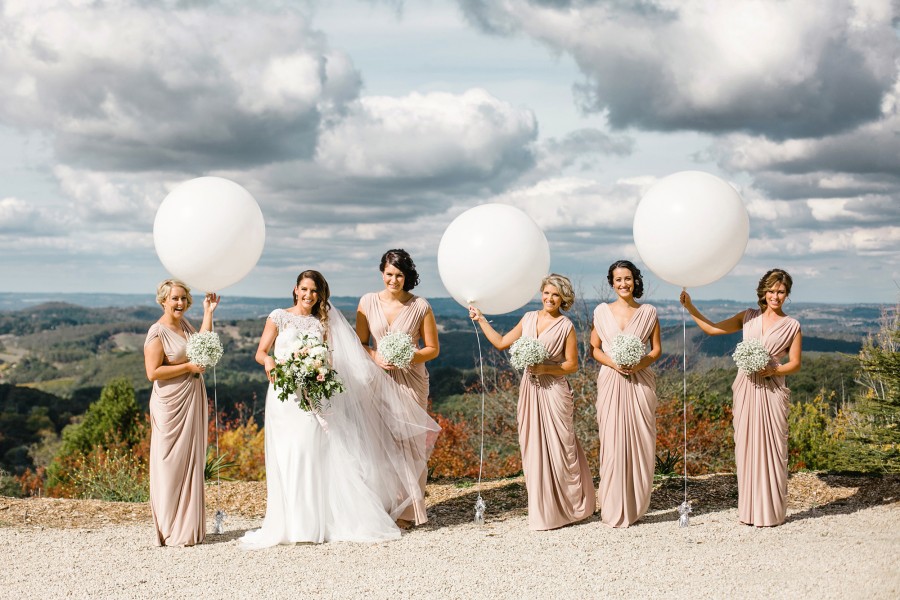 Poppies. They're not just for Anzac Day
Poppies bloom in Australia in the summer months and, though they're not usually associated with wedding bouquets, they are striking in a loose, boho style bouquet filled with grasses and other wild flowers such as bright blue cornflowers. Poppies come in a range of jolly colours other than scarlet, so they can match just about any wedding colour theme. Bright summer colours such as vibrant orange, sunshine yellow, and electric pink will add spots of brightness to your wedding day flowers.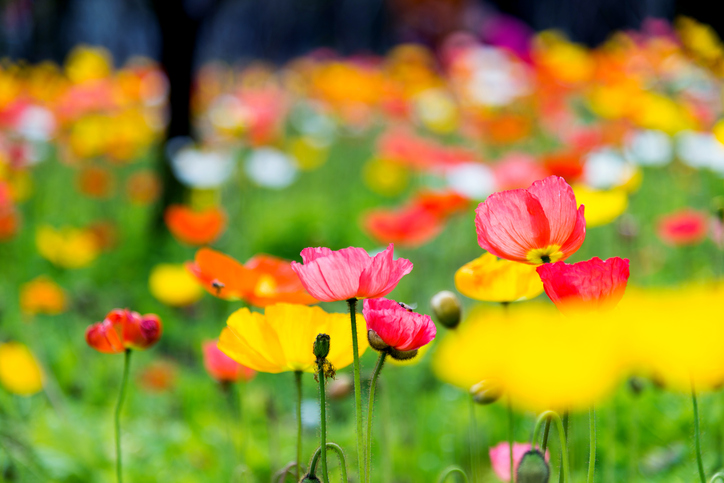 Perfect peonies
Called the Queen of flowers (though roses may disagree), peonies are spectacular. This stunning fan-style bouquet places these fluffy delights, which in ancient China are fabled to have sold for many hundreds of dollars per bloom even back then, between roses and sprigs of delicate, sweet-smelling jasmine. We can only imagine how heady and divine this bouquet would smell.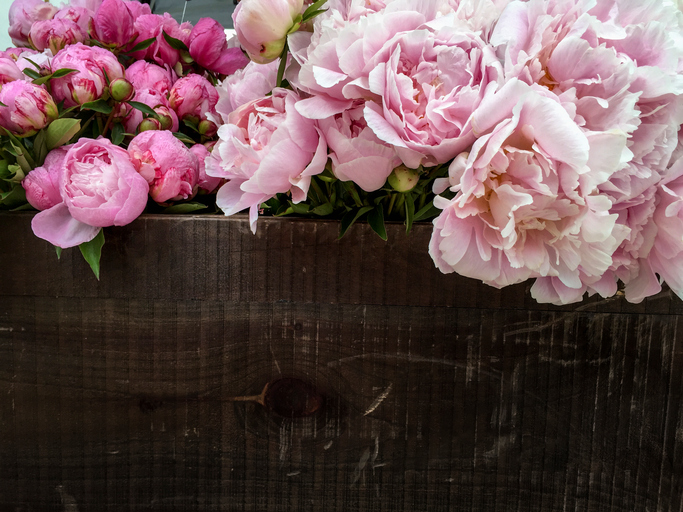 Why not go native?
Native Australian flowers shine during the summer, so why not fill your bouquet with native florals such as giant blood red proteas, tiny and delicate Verticordia, as well as bottlebrushes, waratahs and banksias. Top them off with native cherries and eucalyptus leaves of all shades and shapes for a truly unique and very Australian summer wedding bouquet.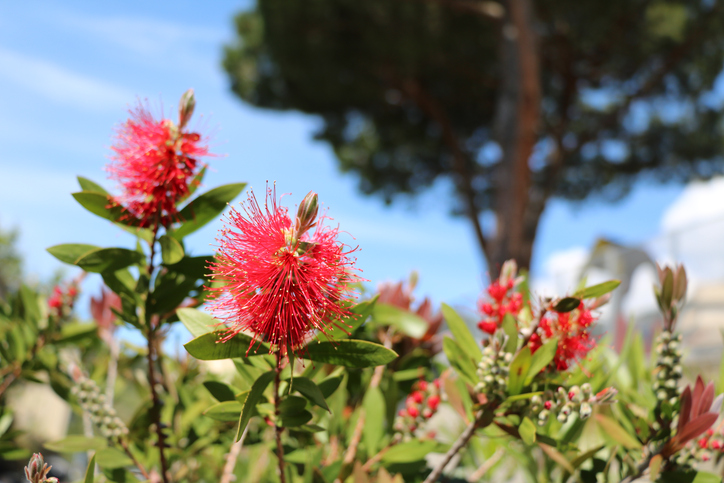 It's a nice season for a white wedding
Sublime and decadent, this bouquet of luxurious calla lilies and lush blush Singapore orchids also contains long, cooling green strands of foliage, which add depth and colour to what is a most elegant arrangement, especially if you're going to be holding a pageant style bouquet to show off your wedding dress.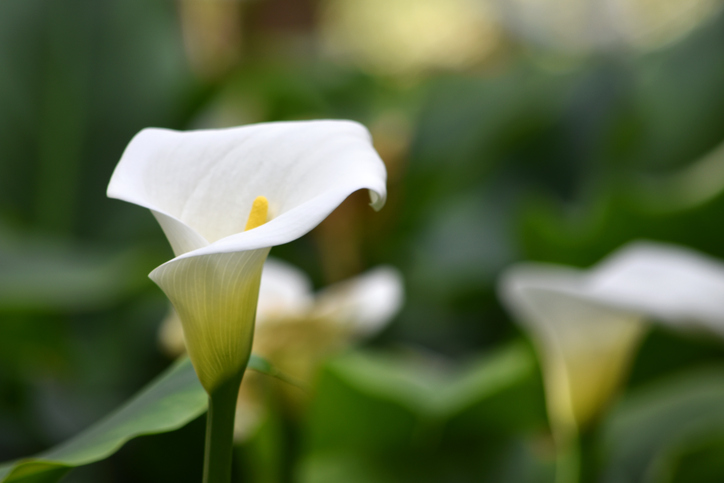 Happy hydrangeas
Available in various shades of green, pink, purple and blue (all the most popular wedding theme colours, by the way), hydrangeas make for wonderful wedding flowers
either on their own or as part of a bouquet. Their delicate shades are perfect for a garden summer wedding and the pairing of blue hydrangeas with coral roses, baby's breath, and vibrant thistles is particularly jolly.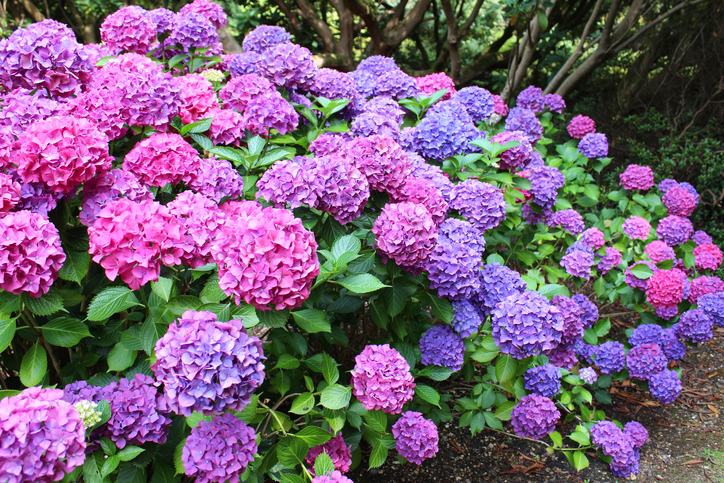 Or you could just fake it?
If you're holding a summer wedding but desperately want to hold a bouquet of flowers that aren't available in summer, such as cyclamen, daffodils and cymbidium flowers, fake it with an artificial bouquet. Not only can you walk down the aisle with pretty much any flower you want, they won't wilt in the summer heat and they'll look fresh all day and, even, many years later.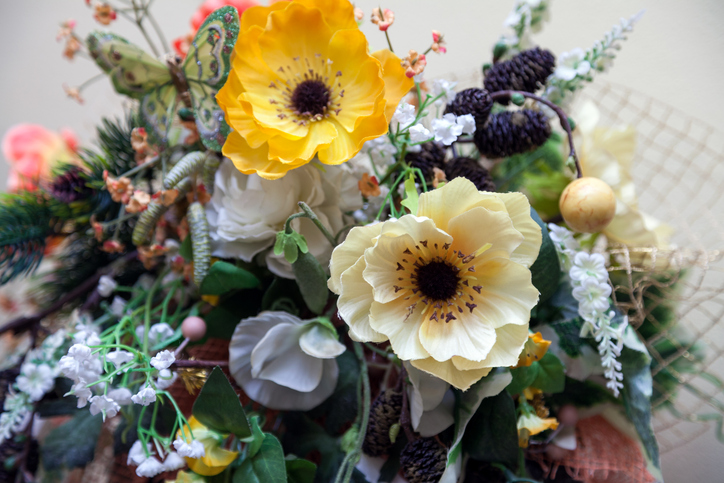 Bold and beautiful
Vibrant dahlias scream summer, especially in shades of yellow and orange. This abundant collection is dripping with dahlias, roses and peonies, which makes it seriously indulgent. The light summer shades are offset by dark, almost black foliage which is very dramatic.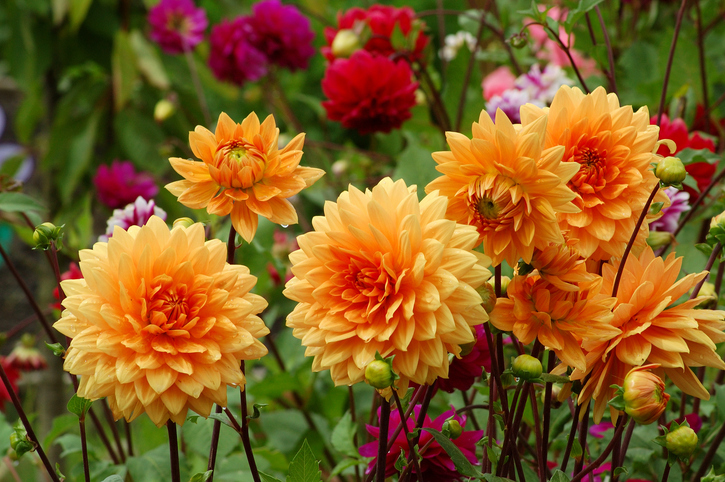 Tip-toeing through the tulips
Late summer brides can enjoy tulips in their bouquets. Crisp white tulips are perfect for a formal wedding, or a black and white themed wedding. Add some Berzelia Berries to tone down the green shades and the result is truly classy.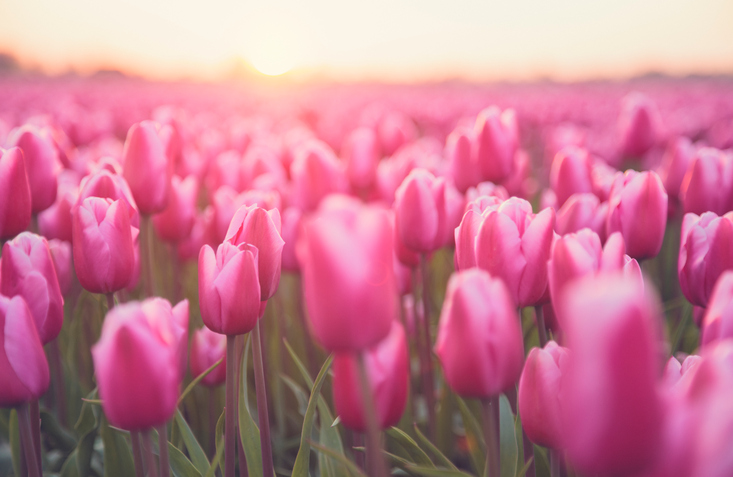 Baby's Breath
Beautiful baby's breath is, officially, known as gypsophila. It's a delicate and utterly lovely flower that is a member of the carnation family and these sweet flowers do look like tiny, tiny white carnations. Traditionally used as a filler in bouquets and larger floral displays, gyp (as it's known locally) can also stand alone as a full bouquet, particularly if you're after something less formal but still, extremely pretty.
And there are always roses…
For classic brides, roses are the go-to bouquet flowers no matter what the season. Because it will be hot, avoid dark colours such as deep reds and purples that will suck in heat. Instead, go for lovely, light shades of cream and pink mixed with whites which will reflect the sunshine better, especially in your wedding photos. These rose ball bouquets are about as classic as you can get for your wedding day.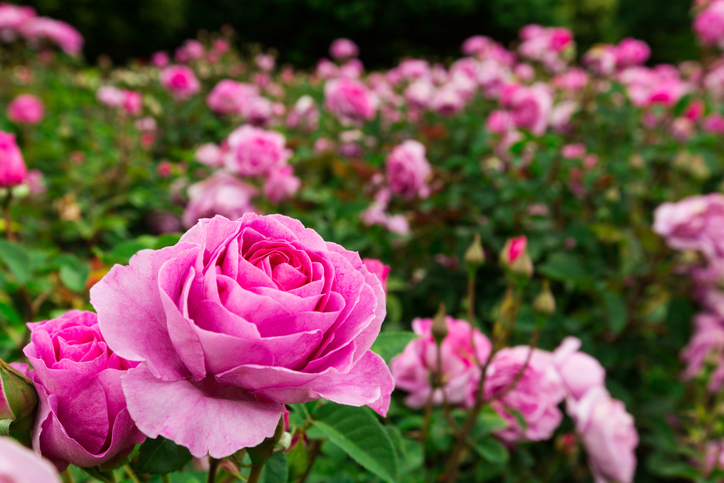 But wait, there's more.
One of the most fun wedding trends we've seen of late are flower bars where couples provide weddings guests with large clumps of flowers and they can pick a few to make their own bouquets which they can take home as bomboniere.