It was rustic romance all the way for Emma and Miles as they wed in a weekend-long country celebration for 170 guests at The Woods Farm Jervis Bay.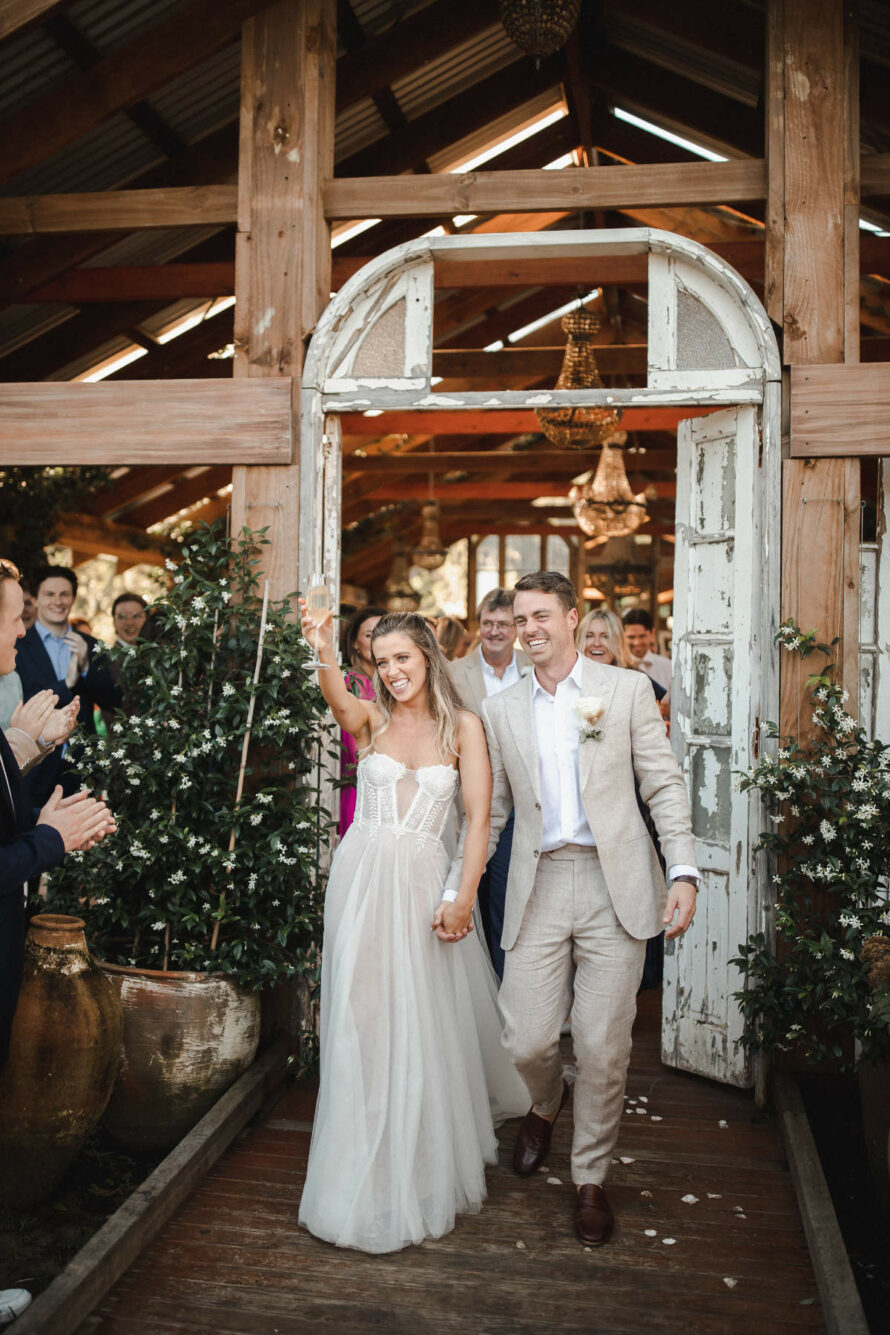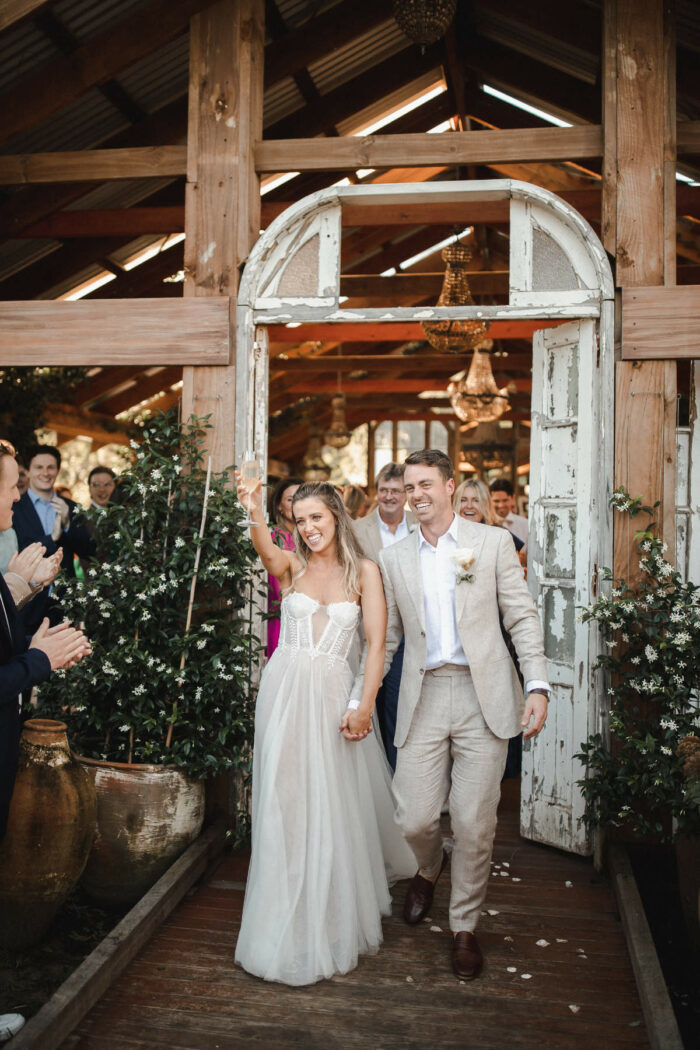 This pair knew they wanted an immersive country escape for their April 29, 2022 wedding. The Woods Farm brought the perfect combination of rustic and luxe for a romantic celebration in picturesque surrounds.
When Emma and Miles planned to wed on the grounds of The Woods Farm on NSW's South Coast, they sought the help of Darcy, one of our dedicated Wedding Specialists here at Easy Weddings, to engage the perfect vendors.
The celebration kicked off with a welcome night to allow Emma and Miles to greet their guests and share their excitement for the upcoming wedding. Friends and family settled into country-luxe accomodation in The Woods Farm's fully-equipped cottages, enjoying the privacy afforded by 40 acres of surrounding farmland.
On the morning of their wedding day, Emma's bridal preparations were assisted by Tanya Artistry, a vendor sourced by Darcy. Tanya applied her signature timeless romantic hair and makeup style for a natural glamour. "Tanya was lovely; she made such an effort on the day to make sure there was the perfect balance between comfort and beauty!" says Emma of her wedding day look.
"Emma and Miles were such a wonderful couple to work with," says Darcy. "Straight away, I knew their fun and easygoing vibe would perfectly matched with a young, energetic celebrant like David Lang."
Emma agrees, "Dave was so friendly. He explained the journey really well, and he took on board the exact vibe that we wanted. He kept the ceremony fun, light-hearted and joyful."
The ceremony took place in The Chapel beneath the exposed wood beams and vintage chandeliers, concluding with a champagne toast as the papers were signed. Golden hour photos flowed into a dusk cocktail hour featuring platters of charcuterie and freshly shucked oysters. As night fell, a delicious sit-down meal was enjoyed in The Shed, with dancing to follow.
"When we first visited The Woods Farm, the concept of everyone staying on the property was what we really liked. It felt like it would be a never-ending celebration. The ultimate detail that got us across the line was the green arches that lead down to the ceremony area. They are magical!"
Emma & Miles
Find your perfect venue
---
This weekend-long wedding at The Woods Farm Jervis Bay was captured beautifully by Samuel White.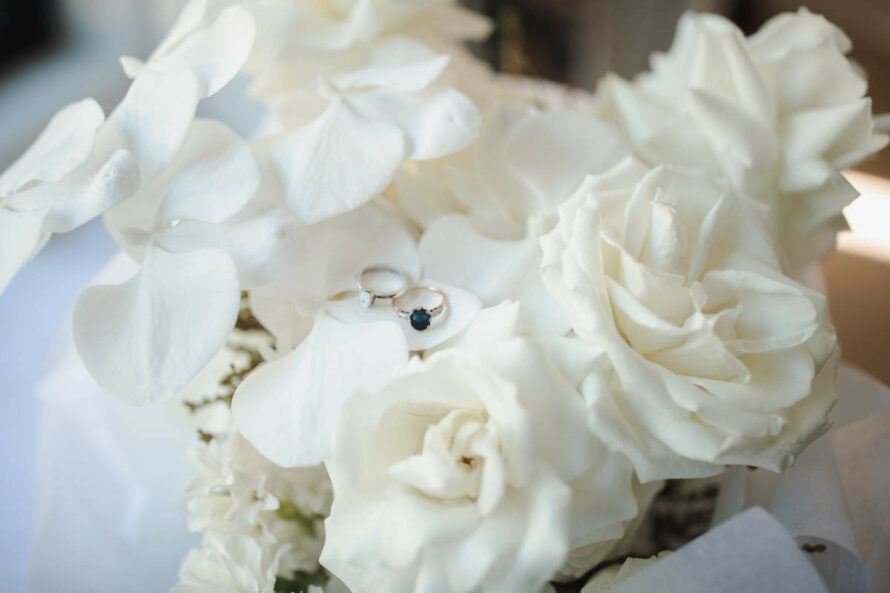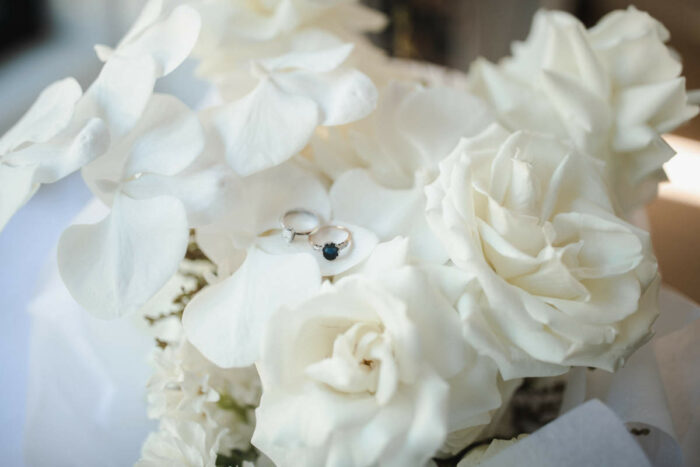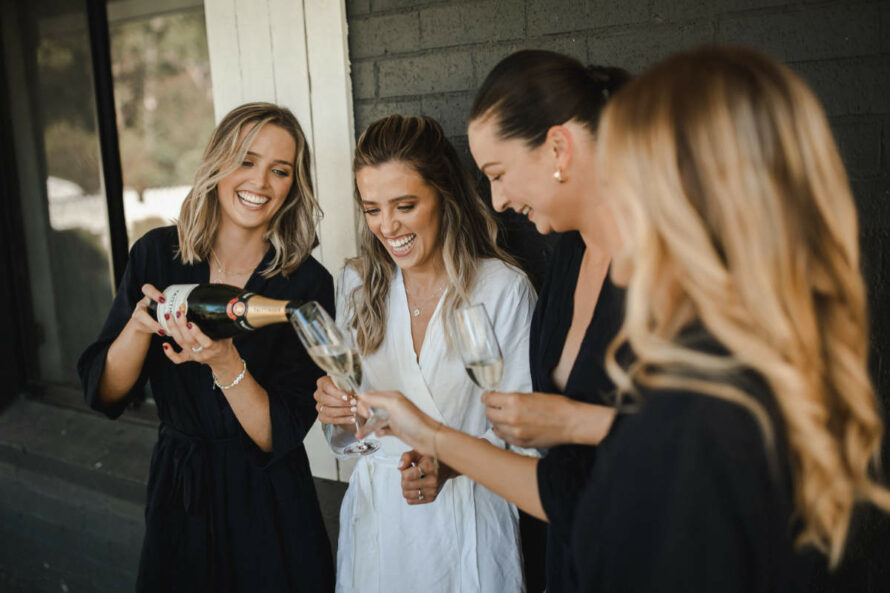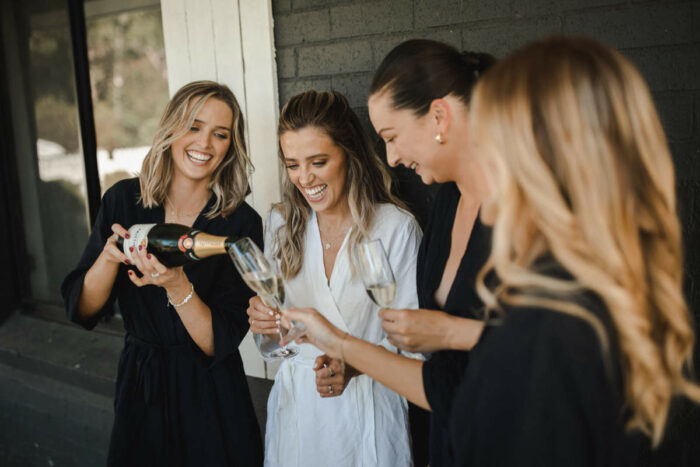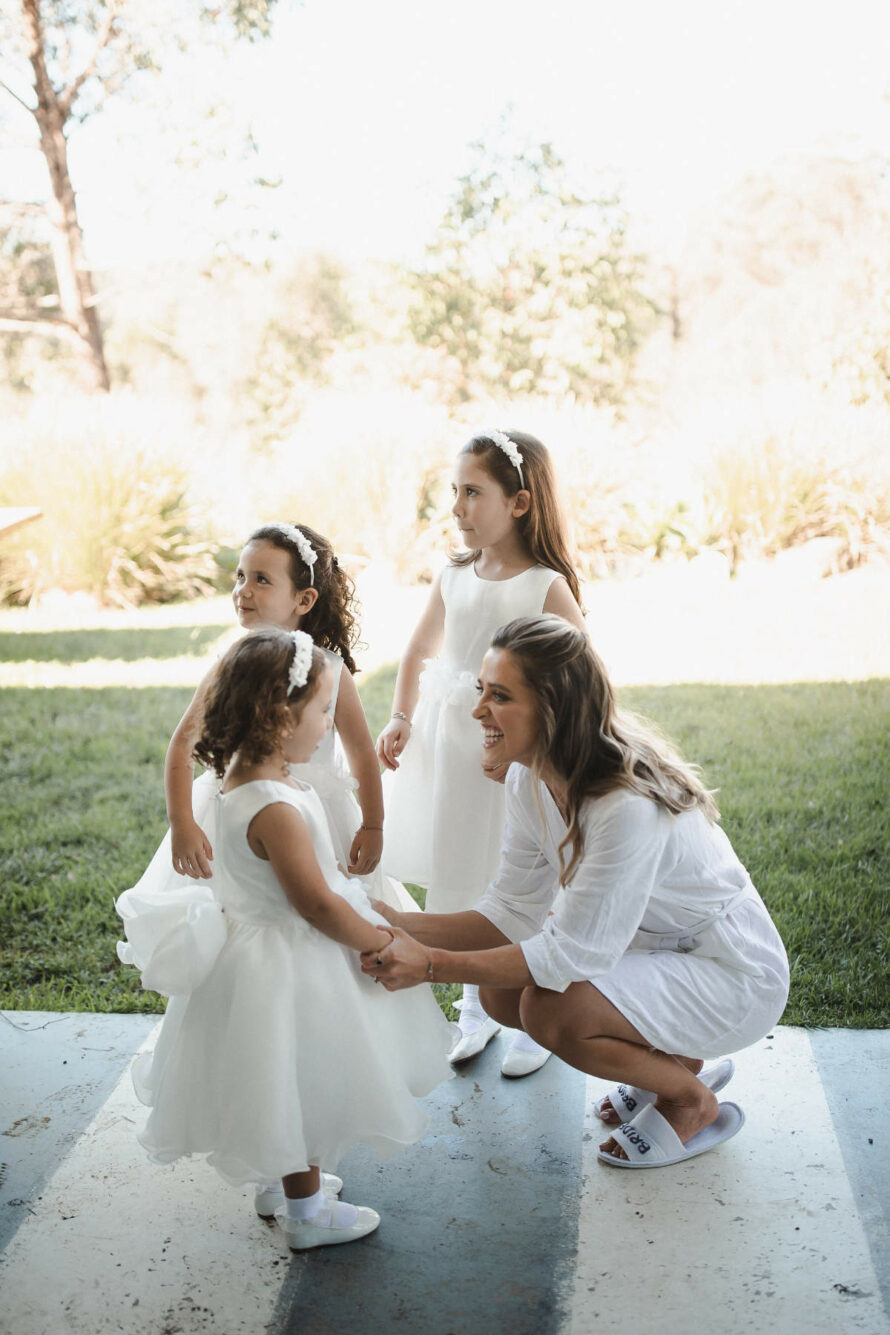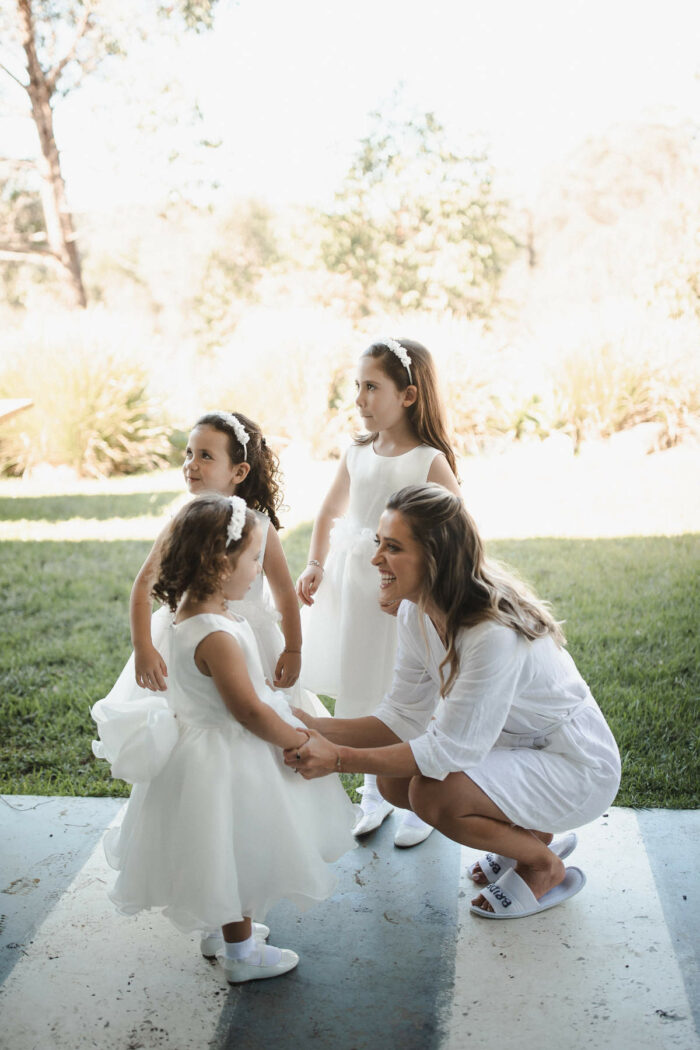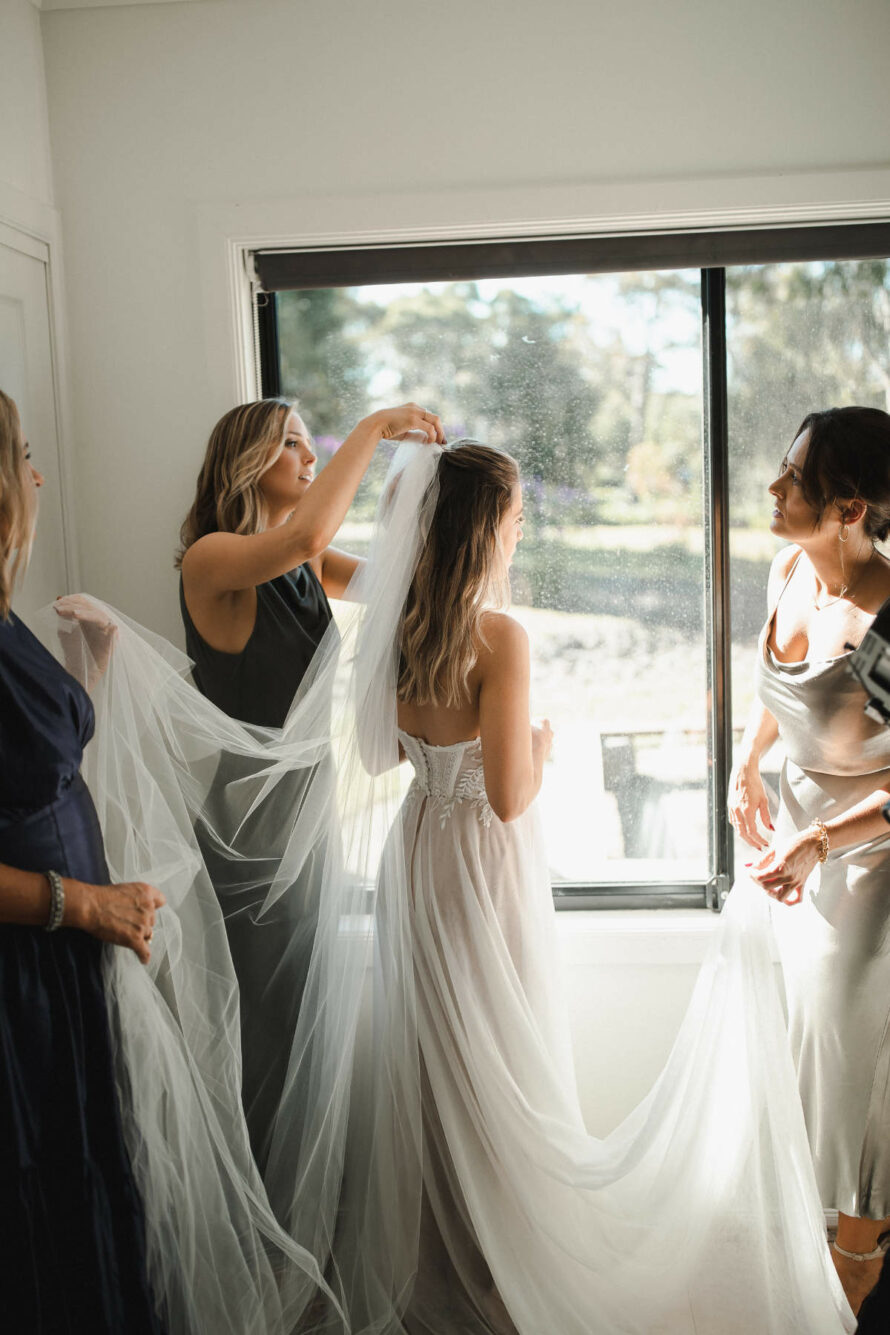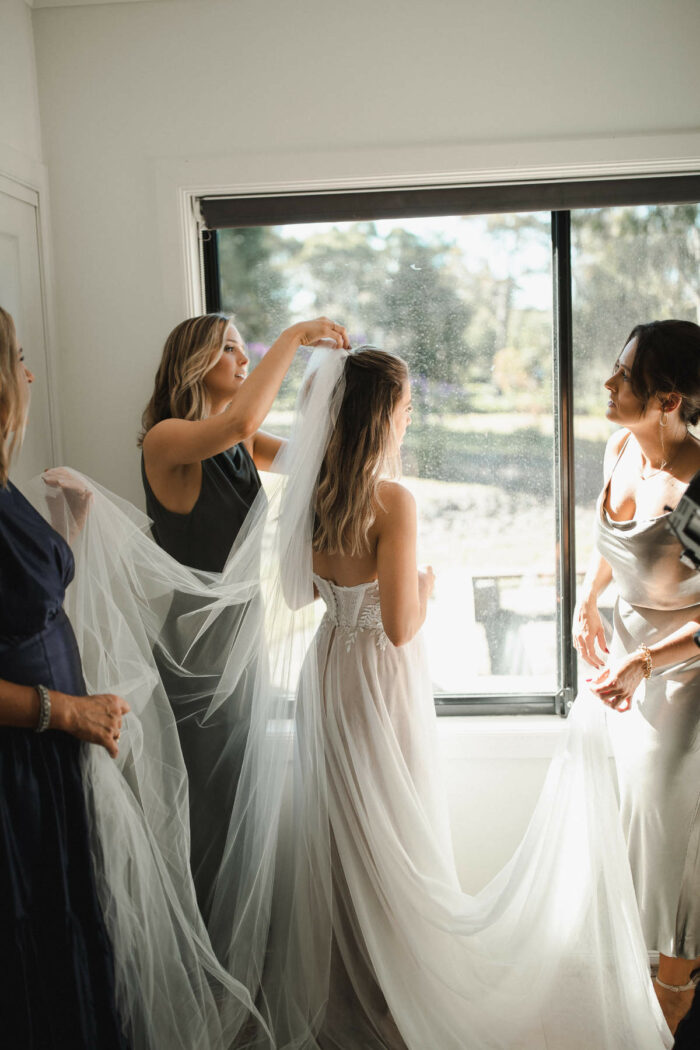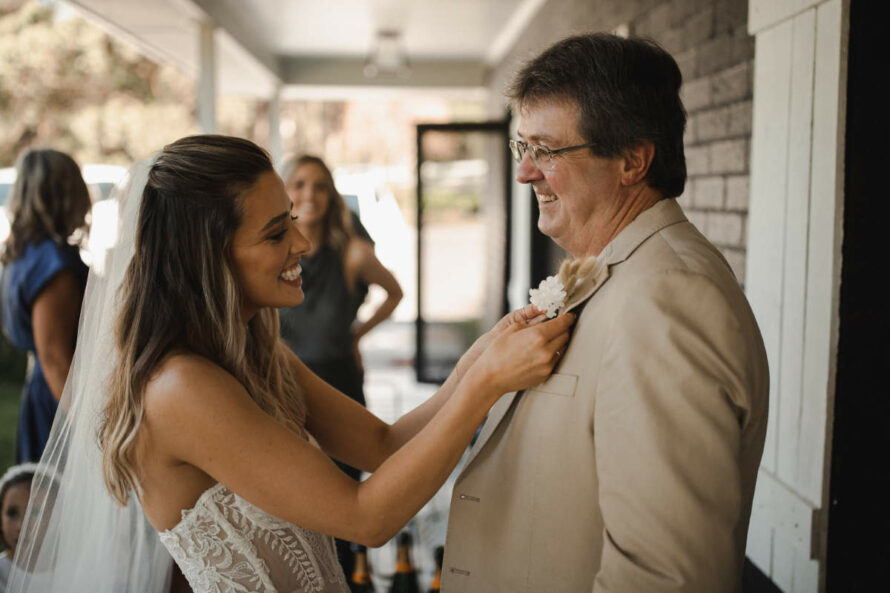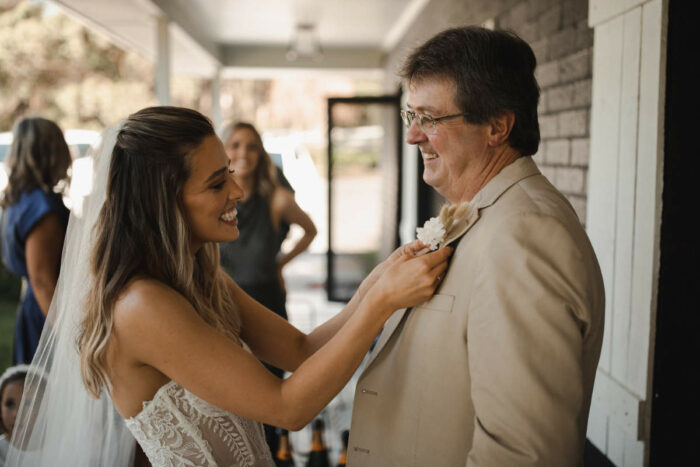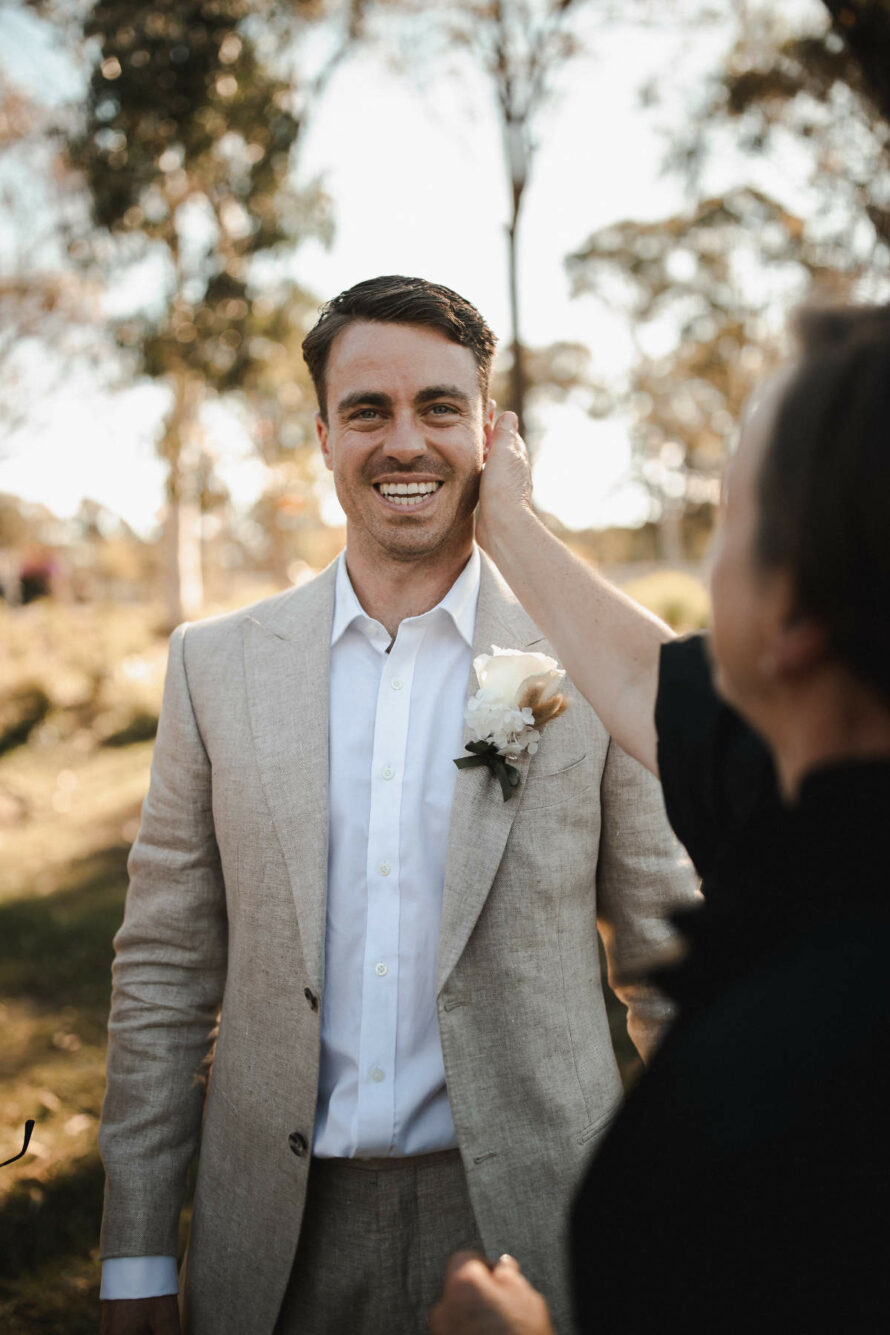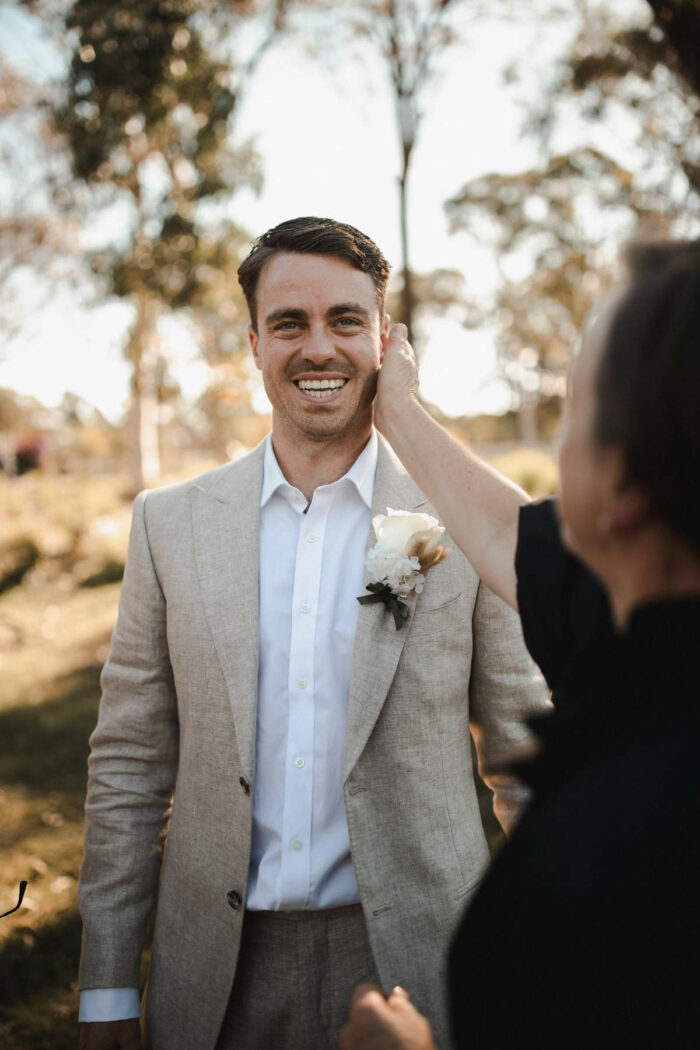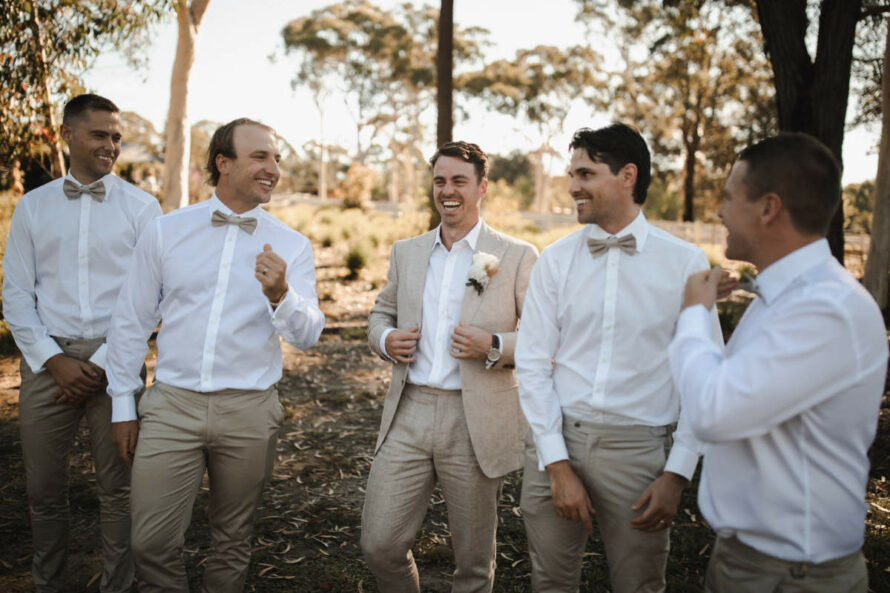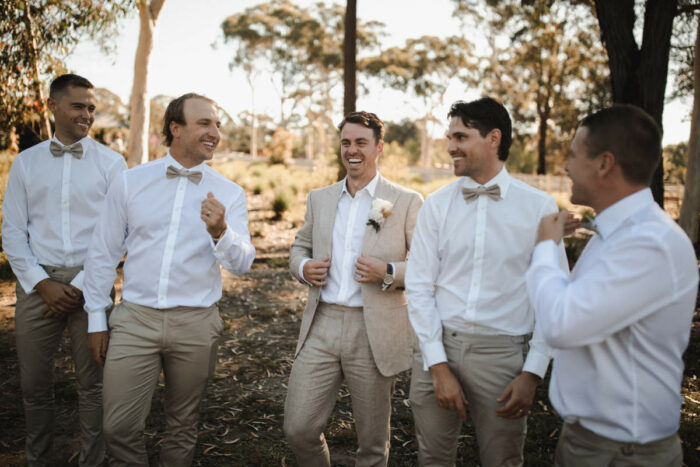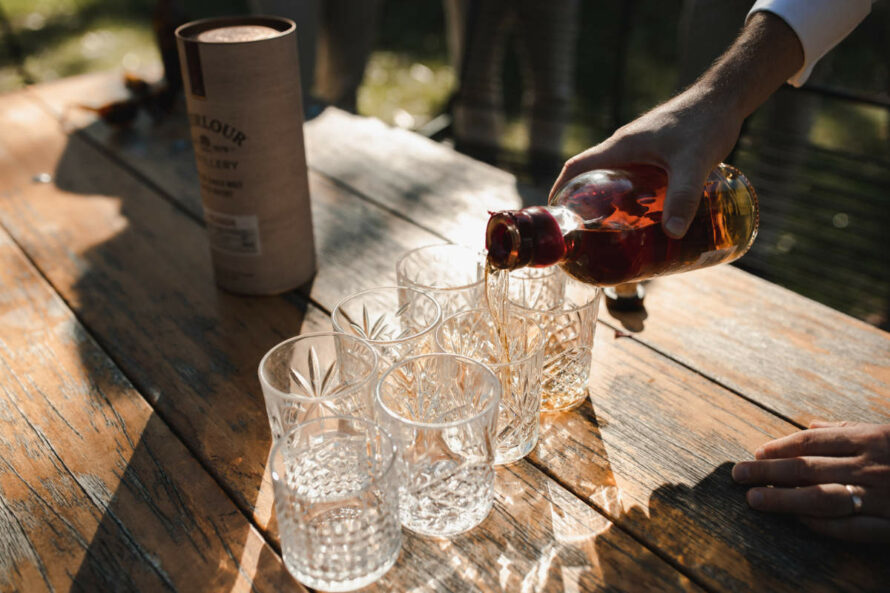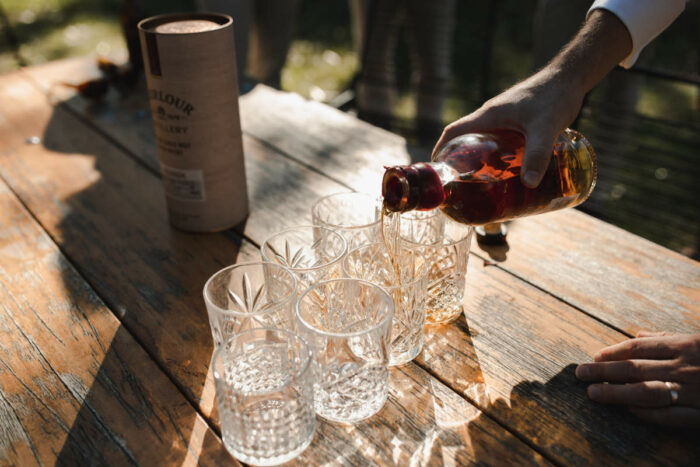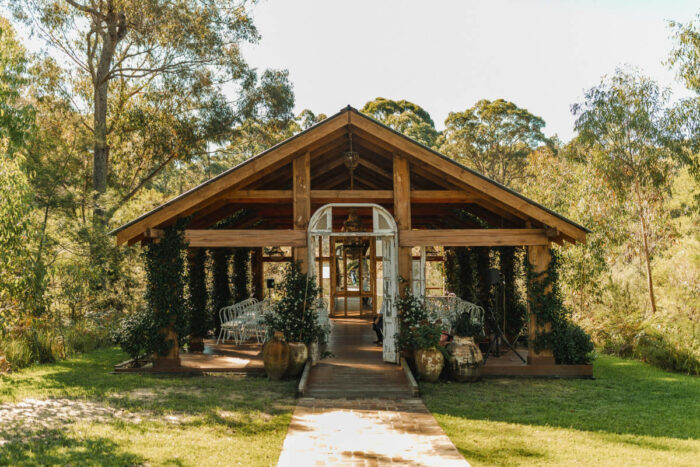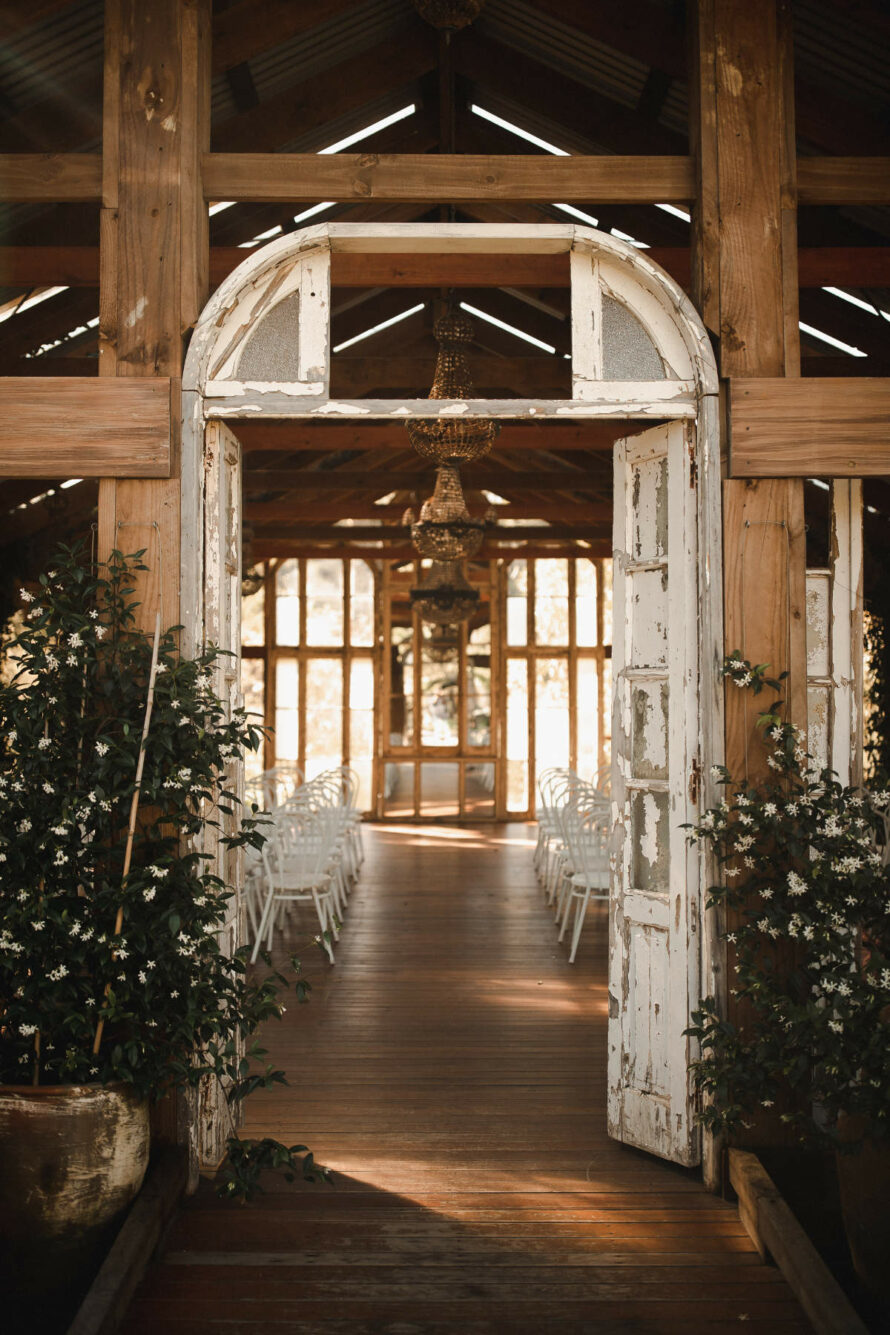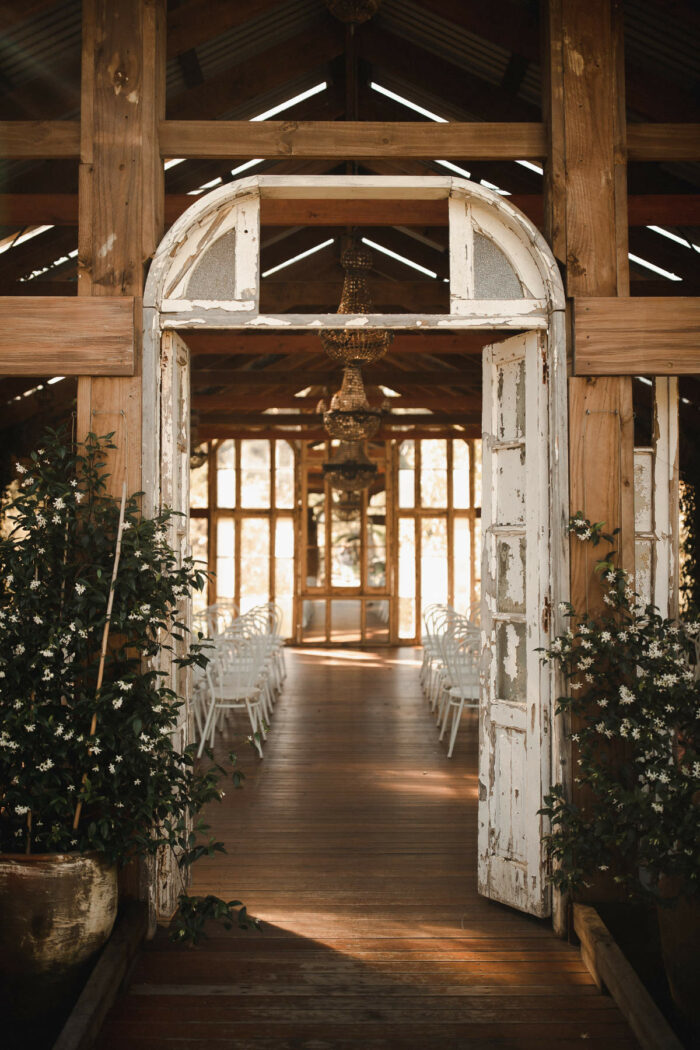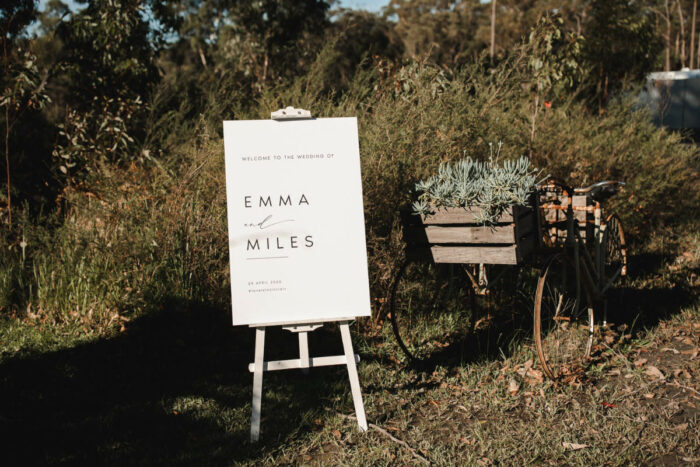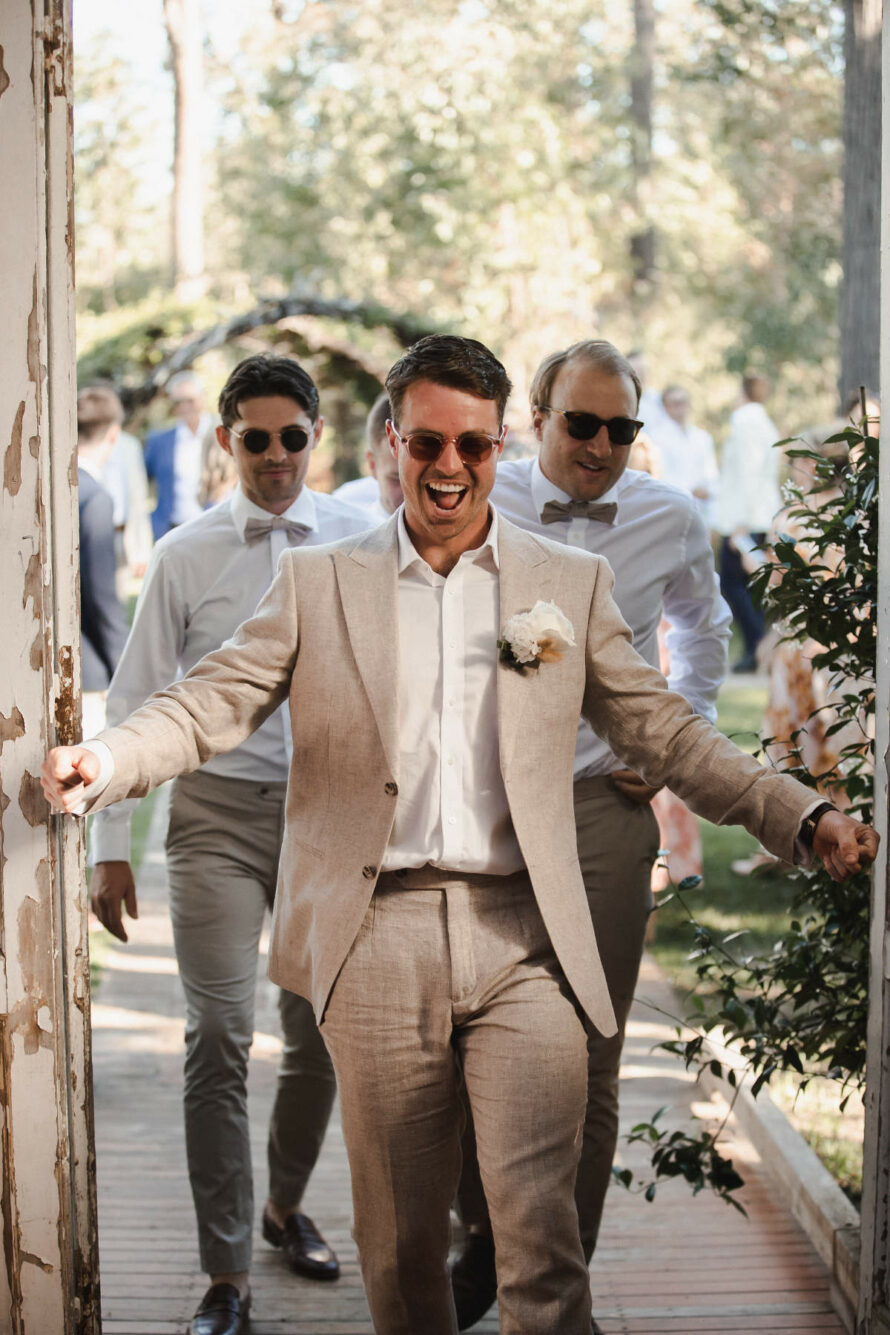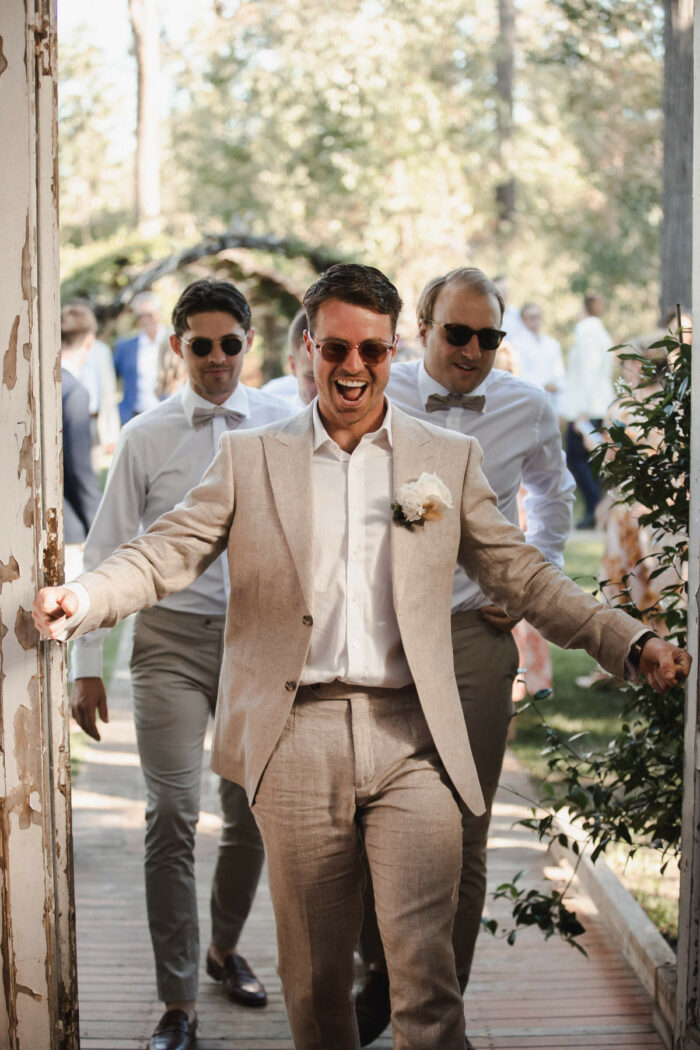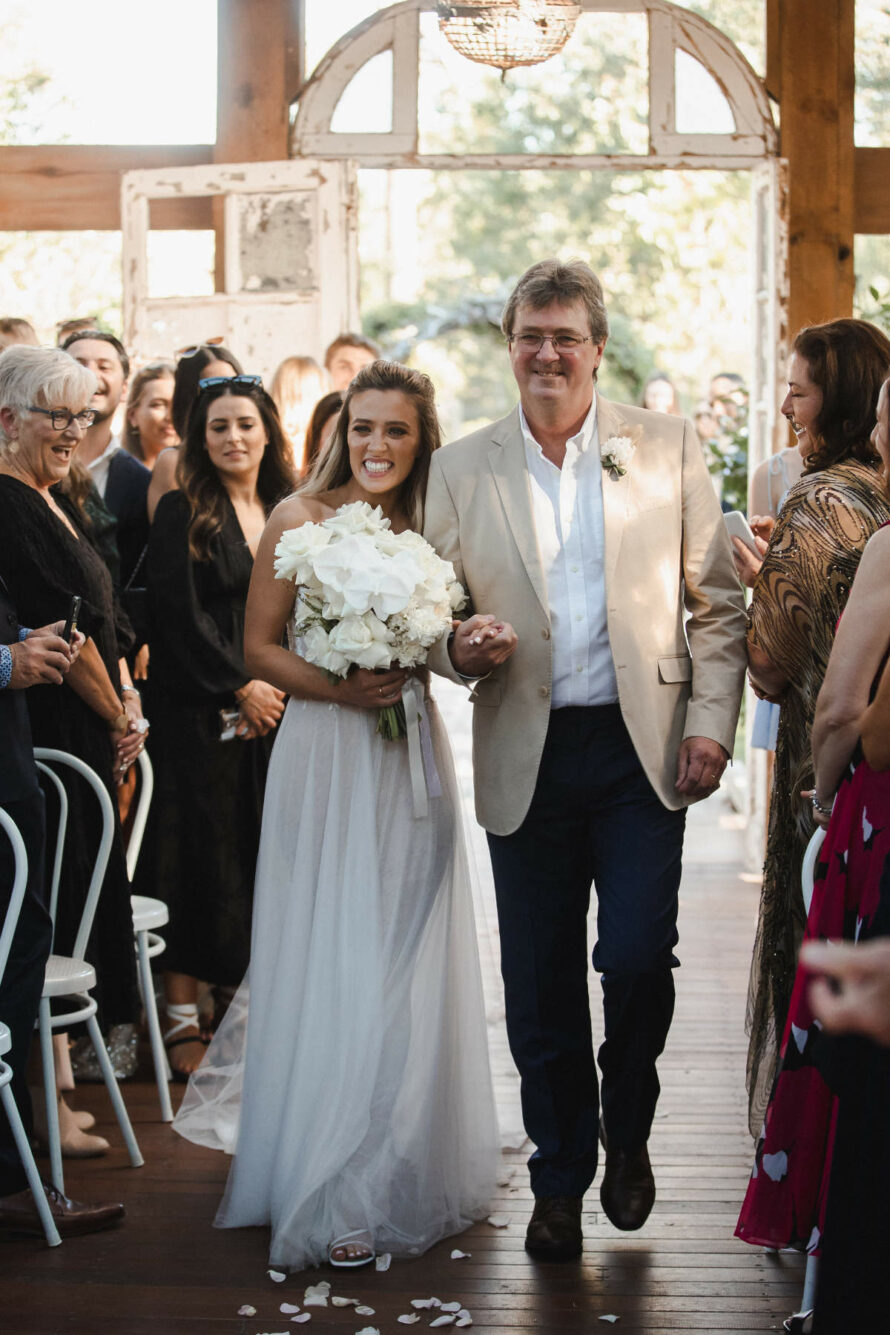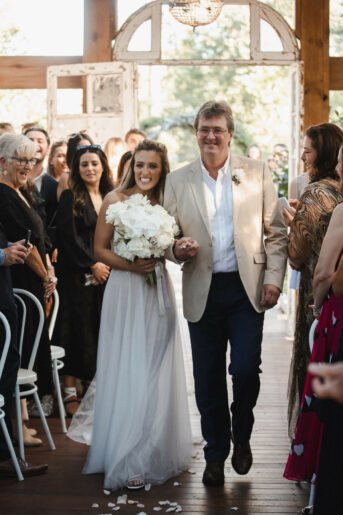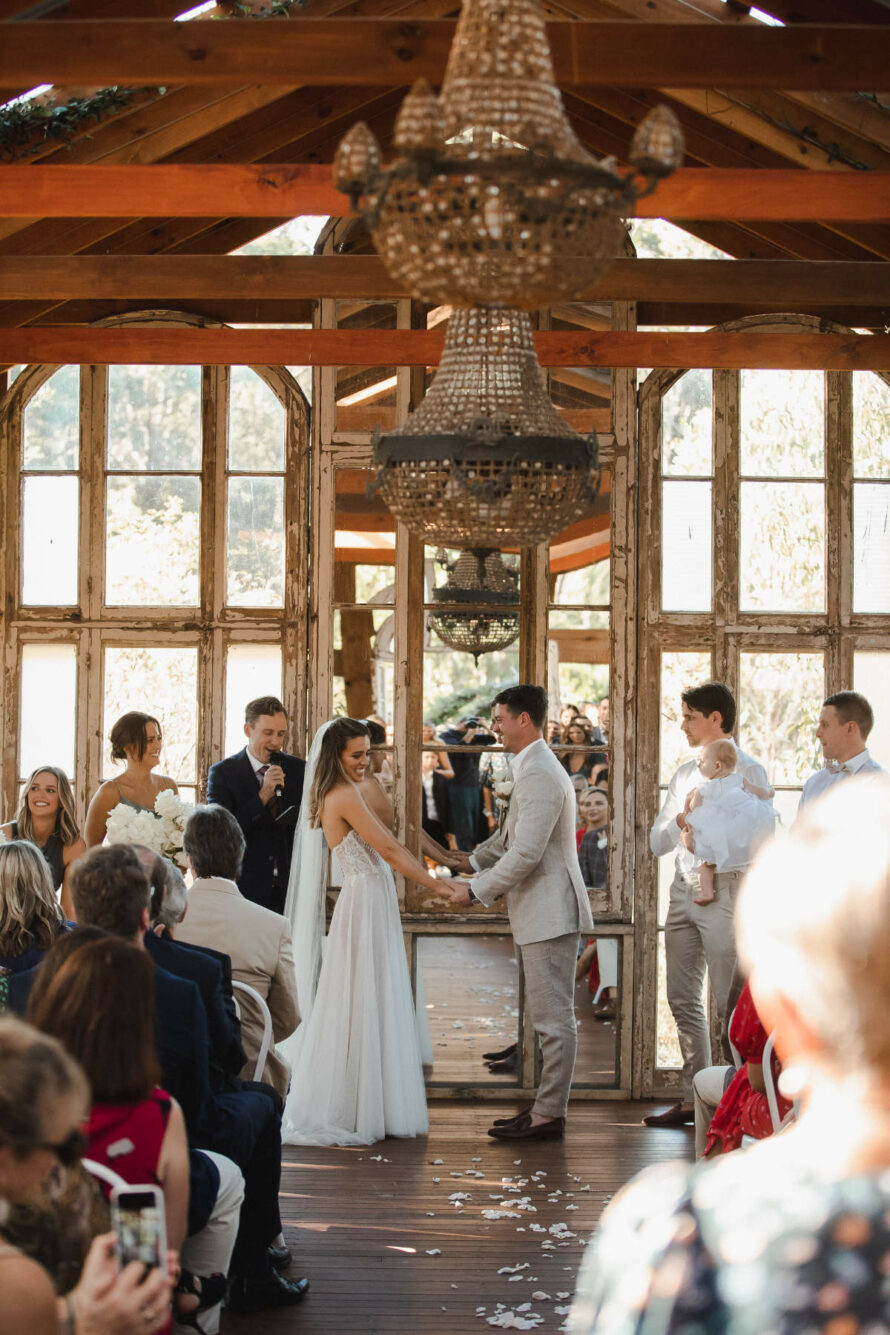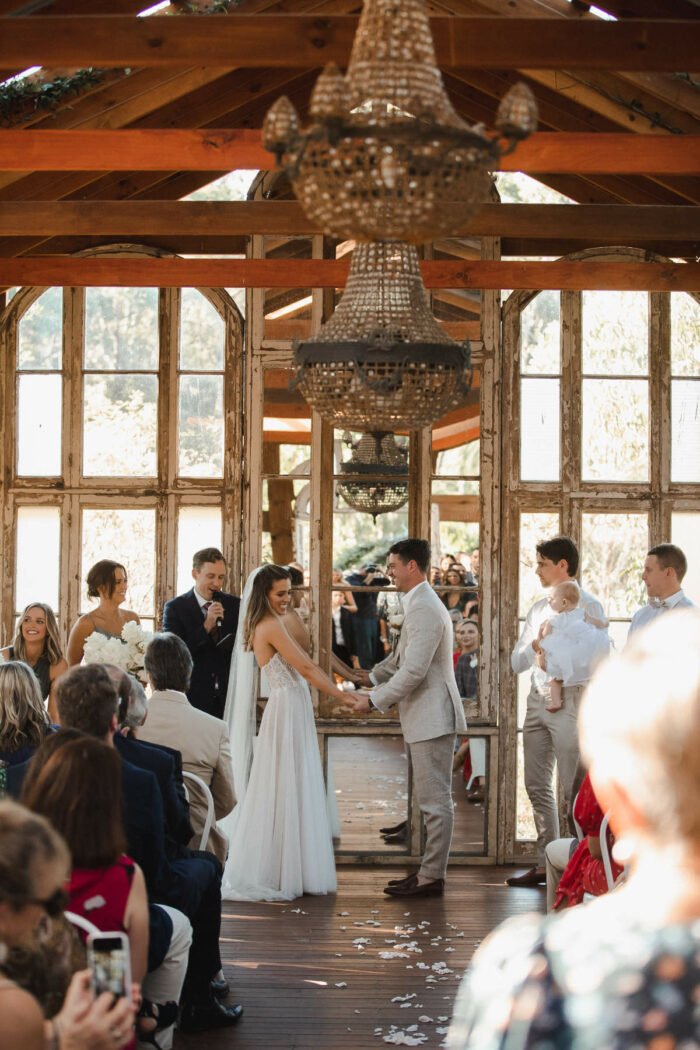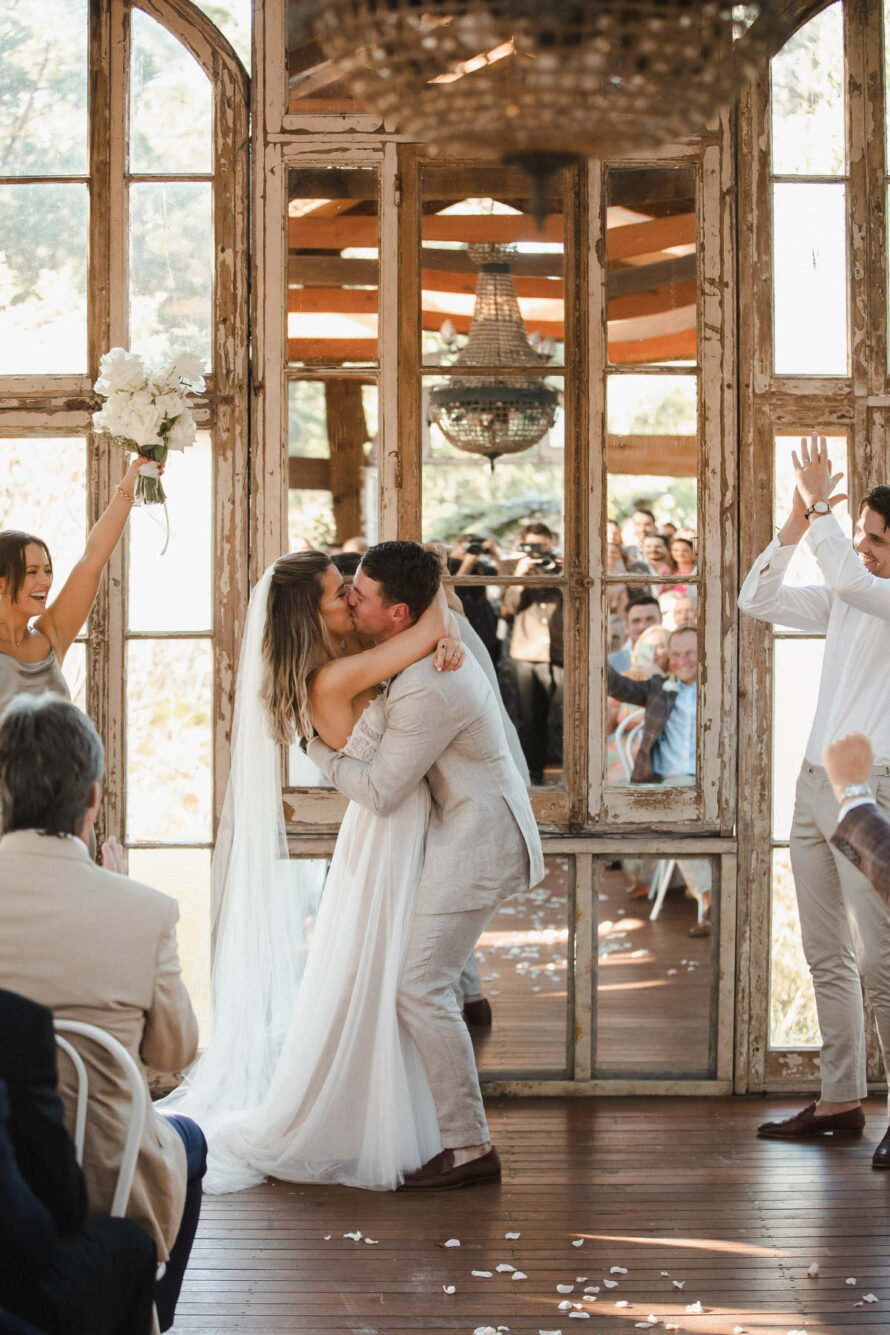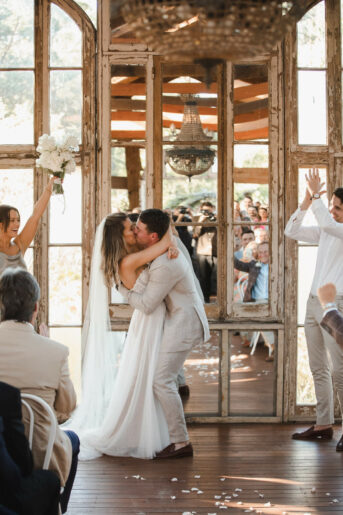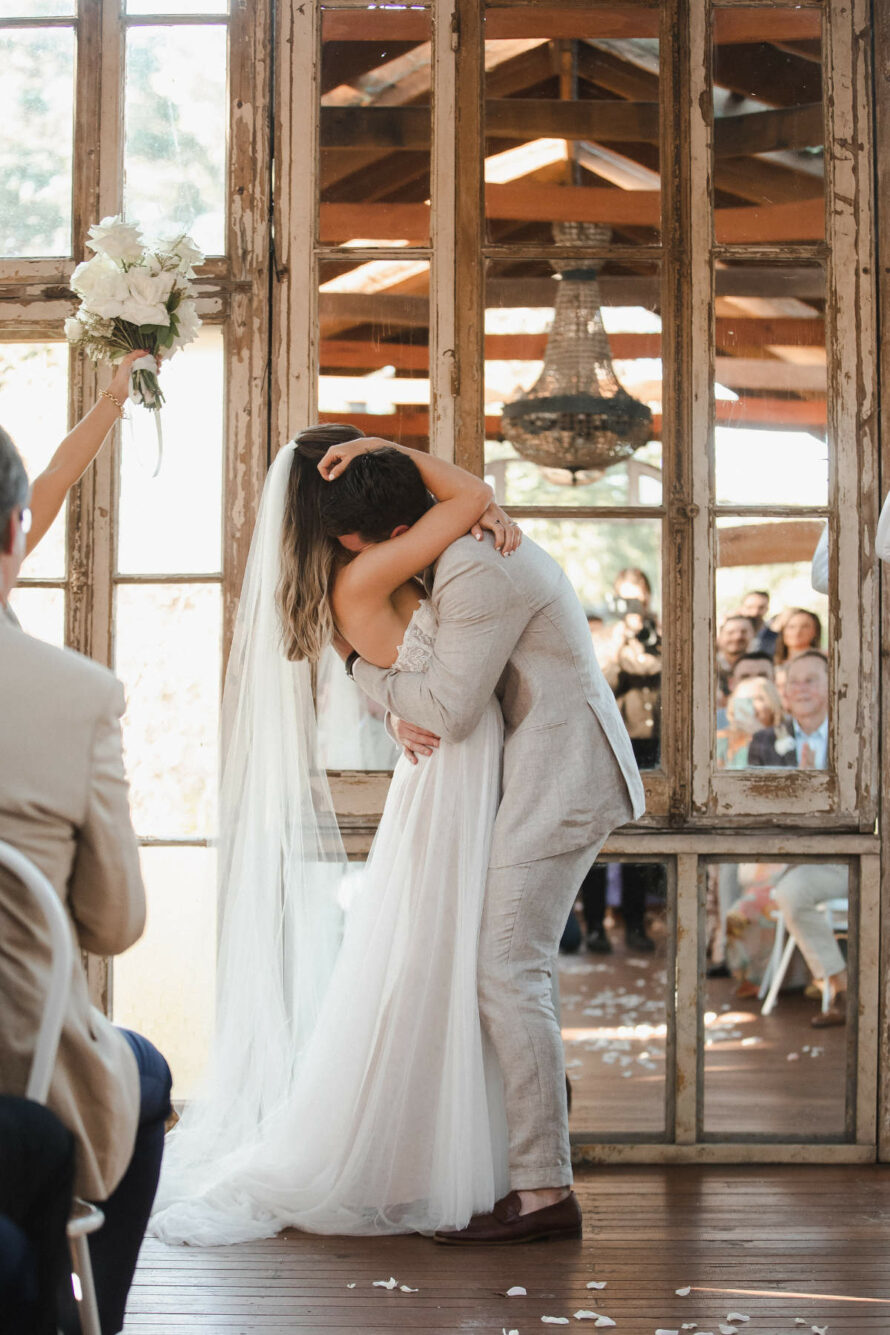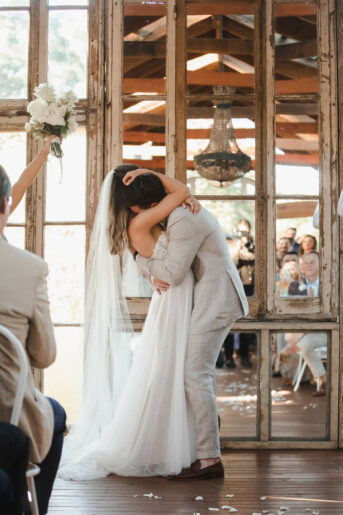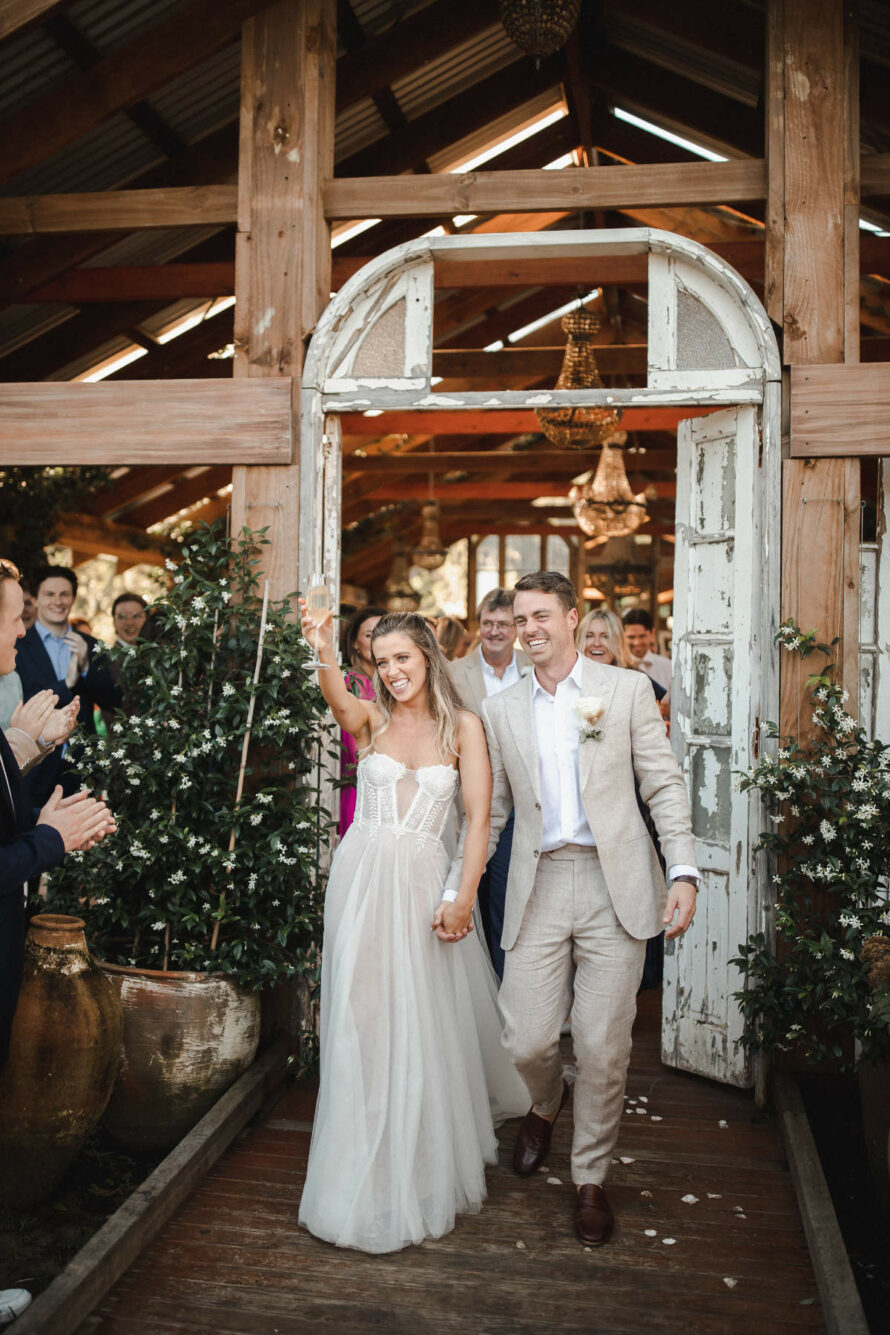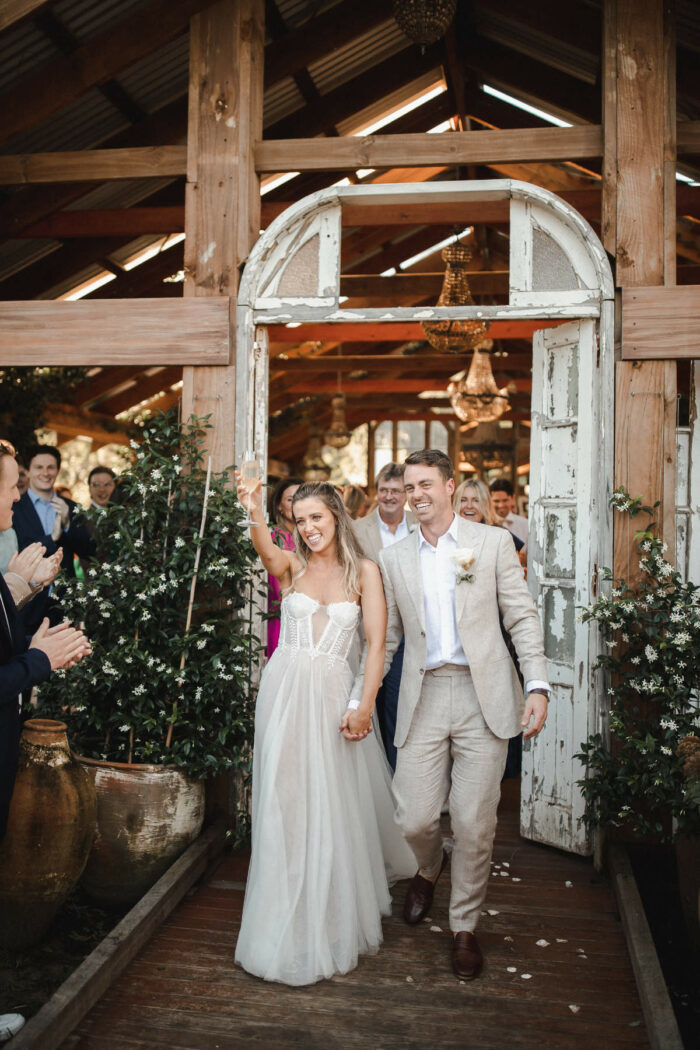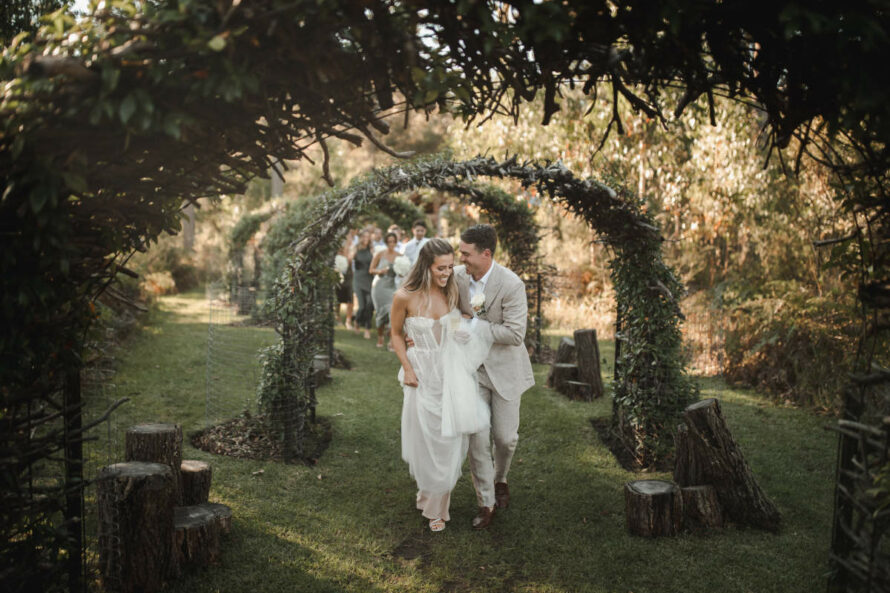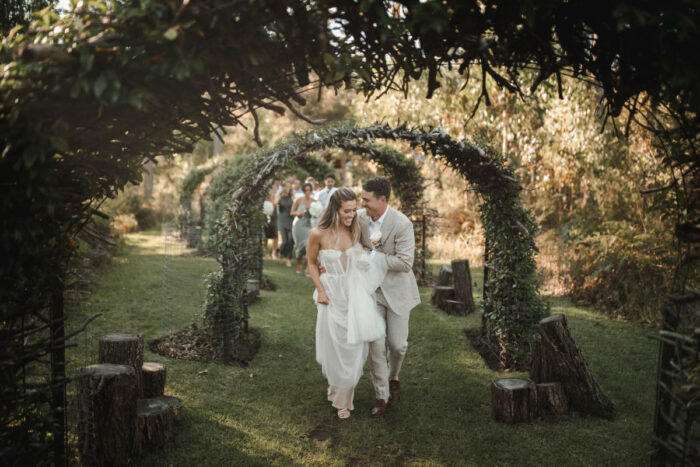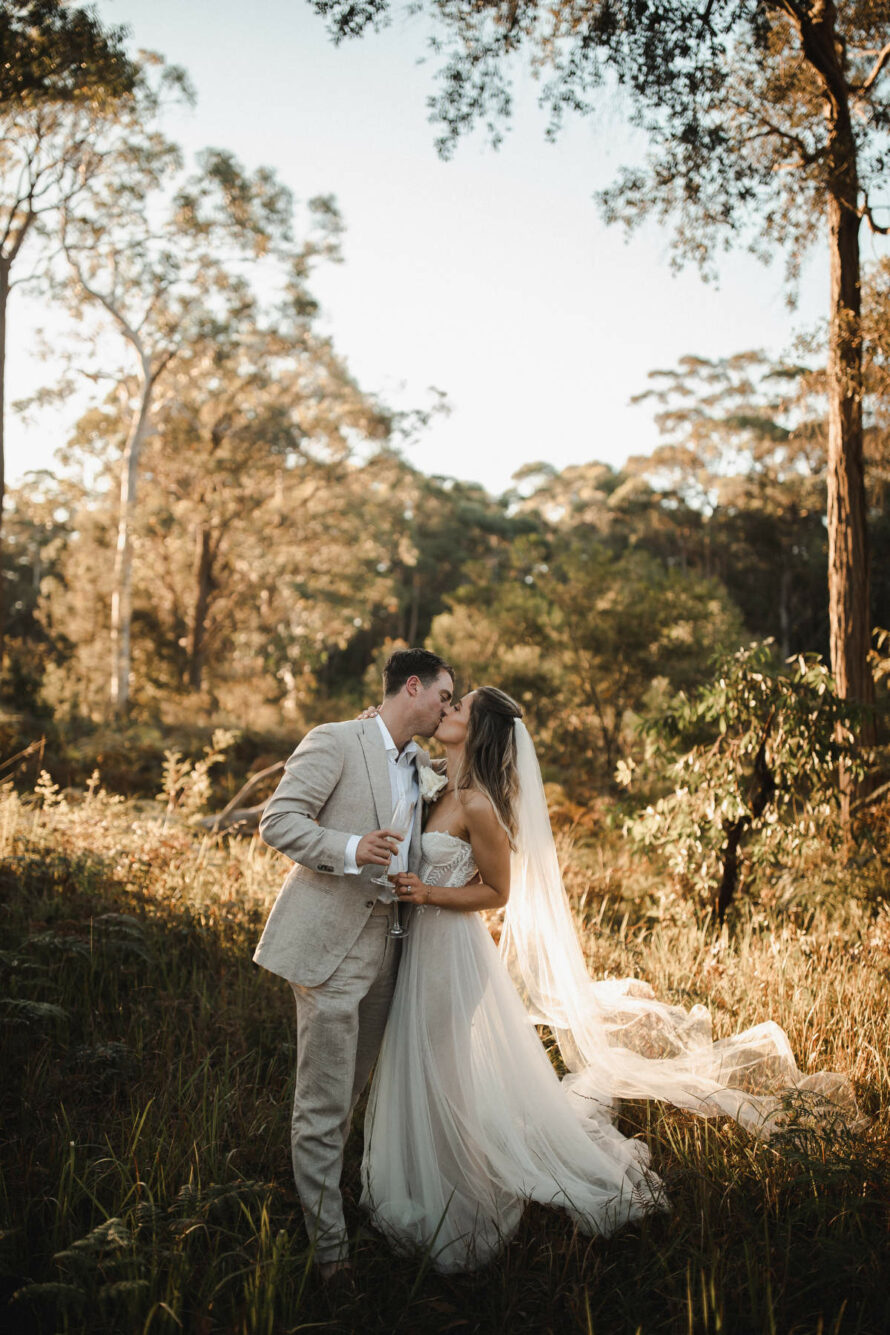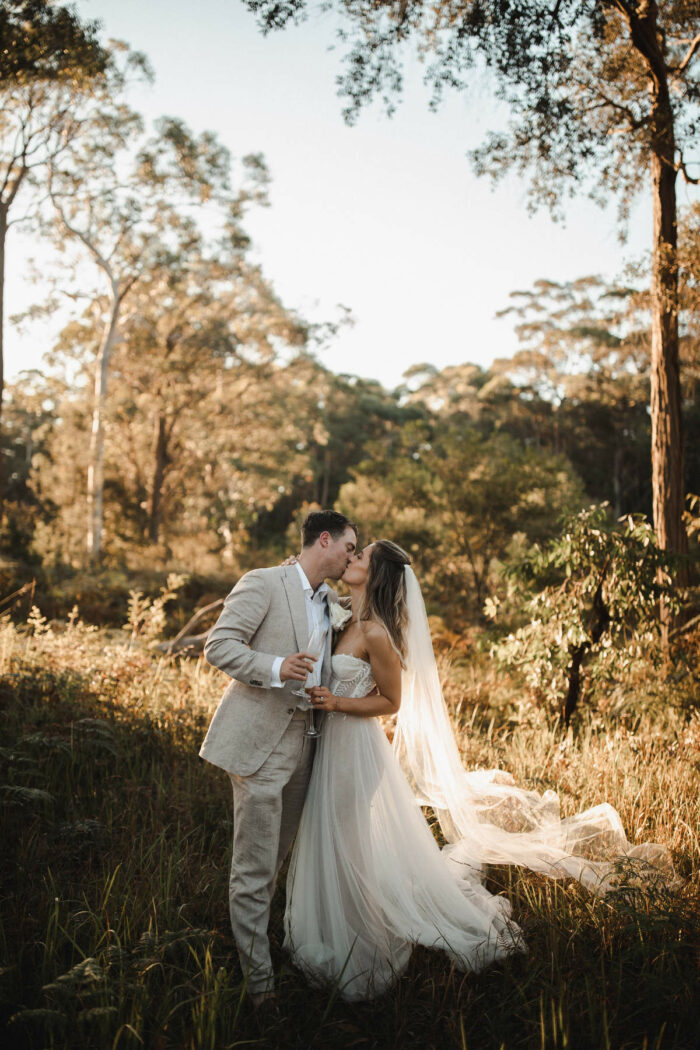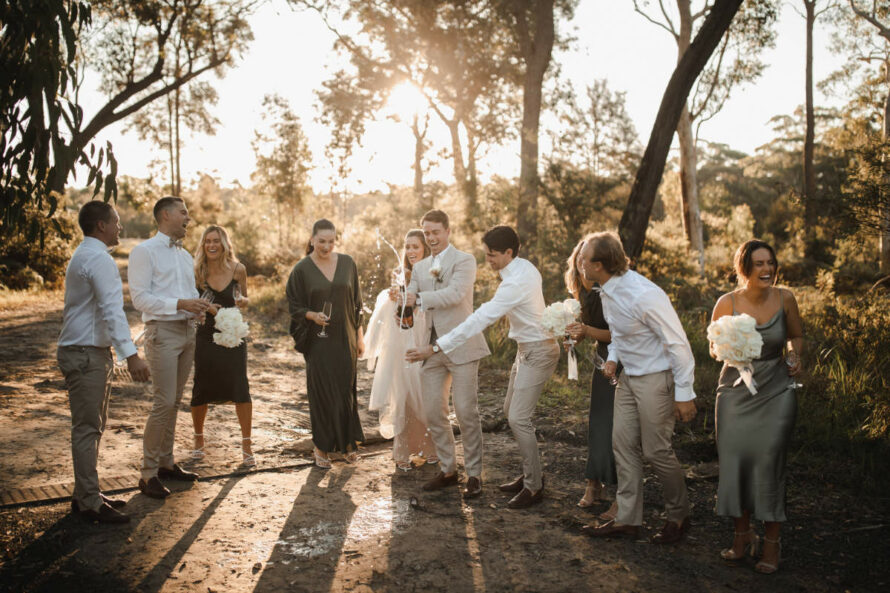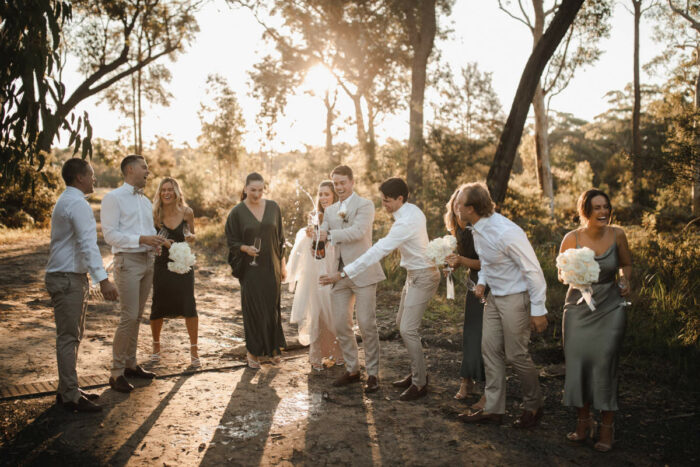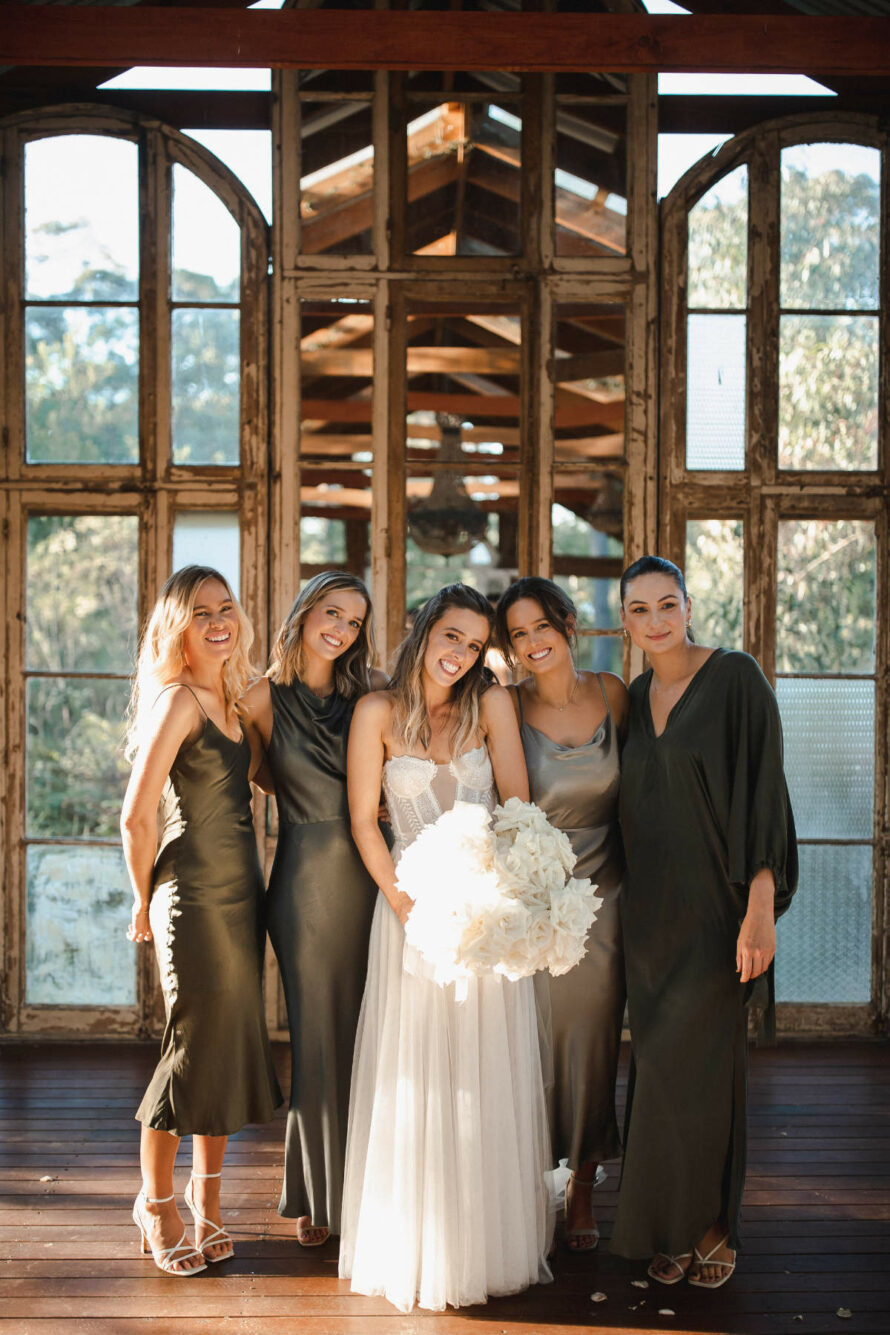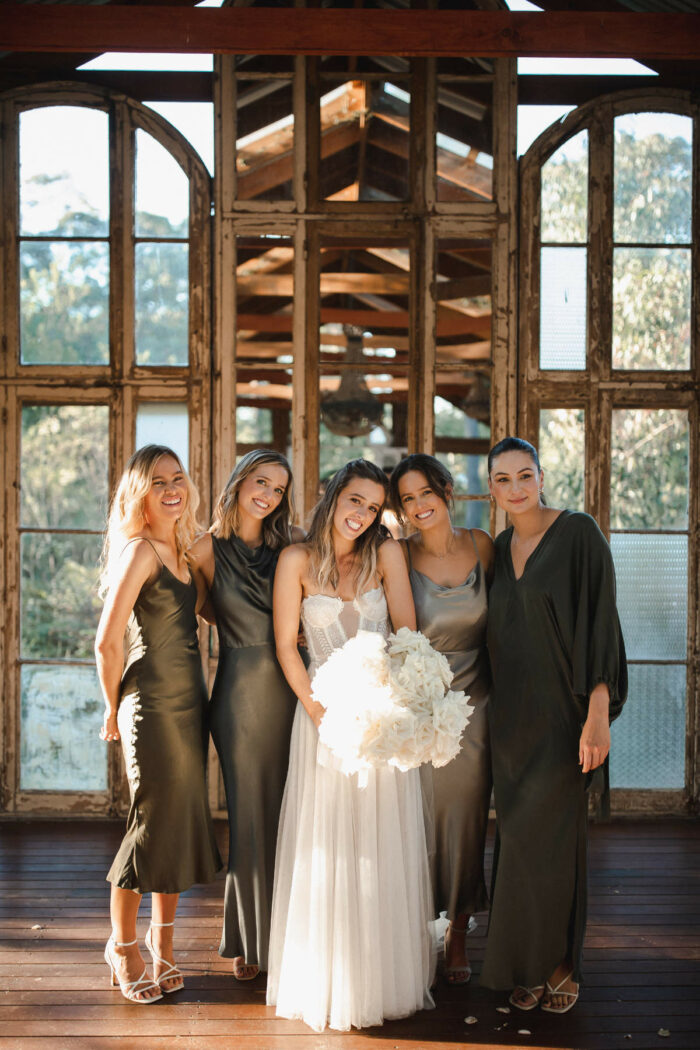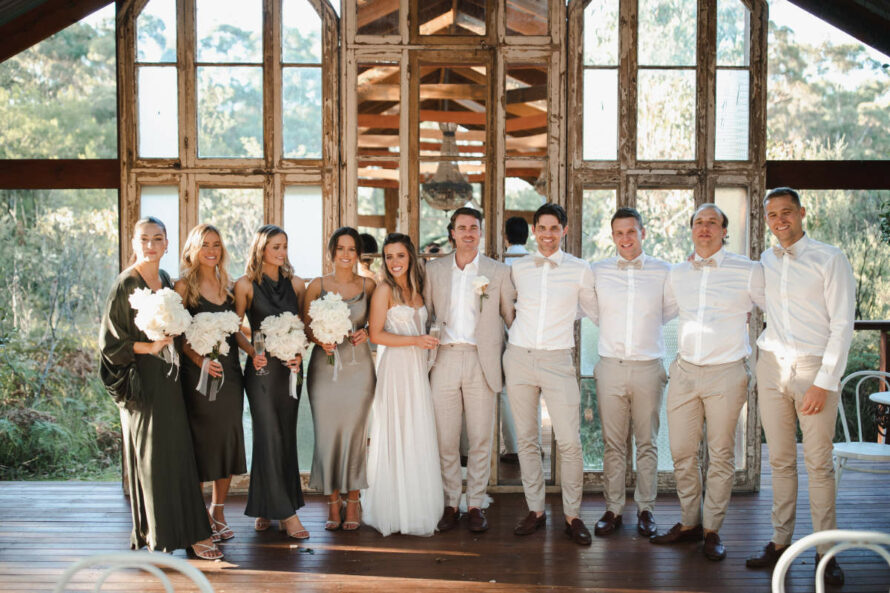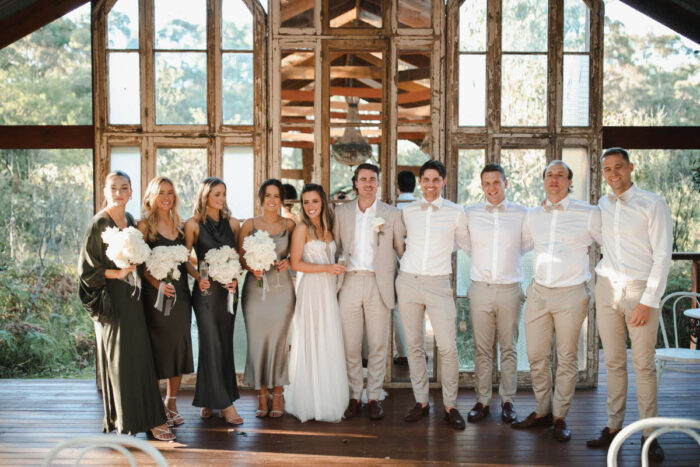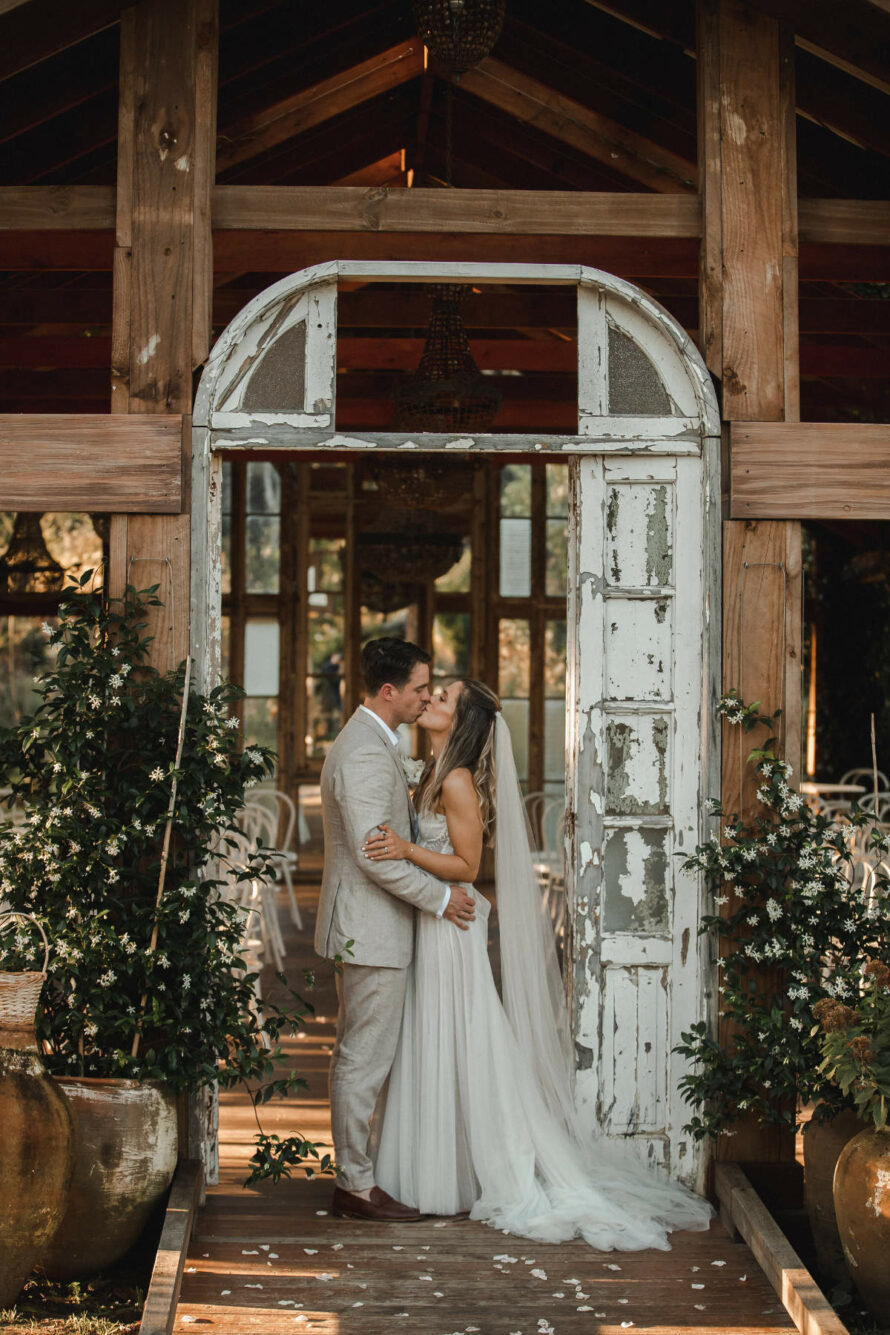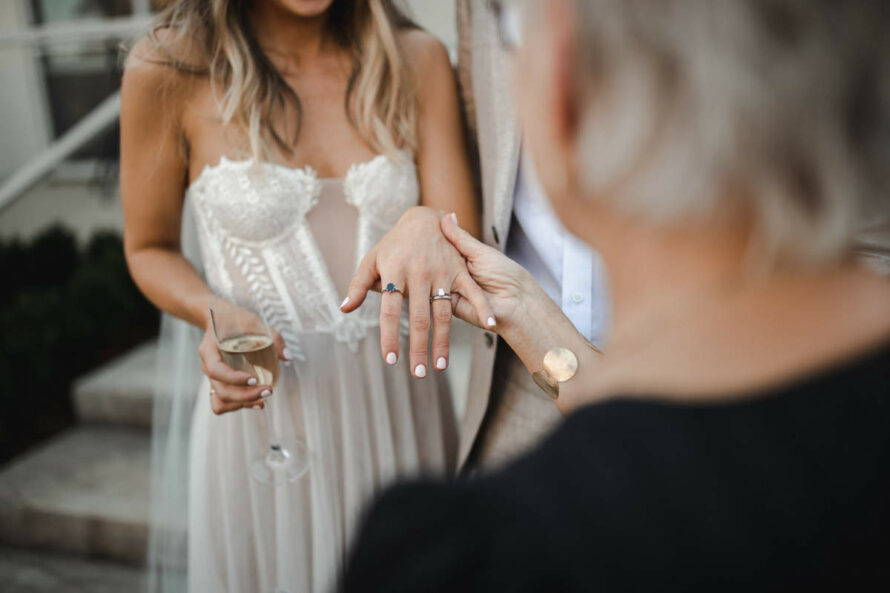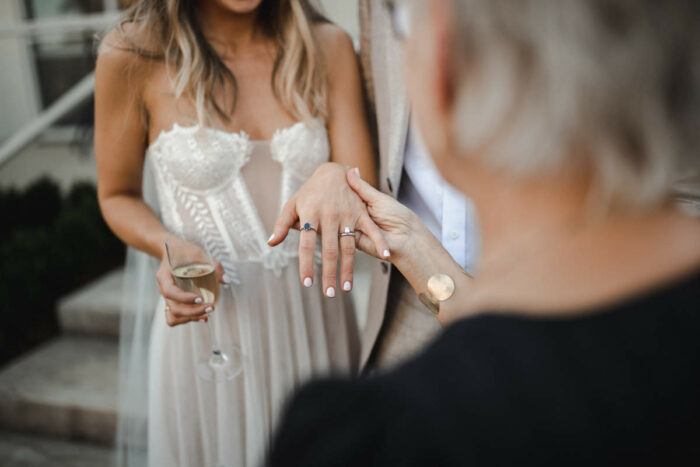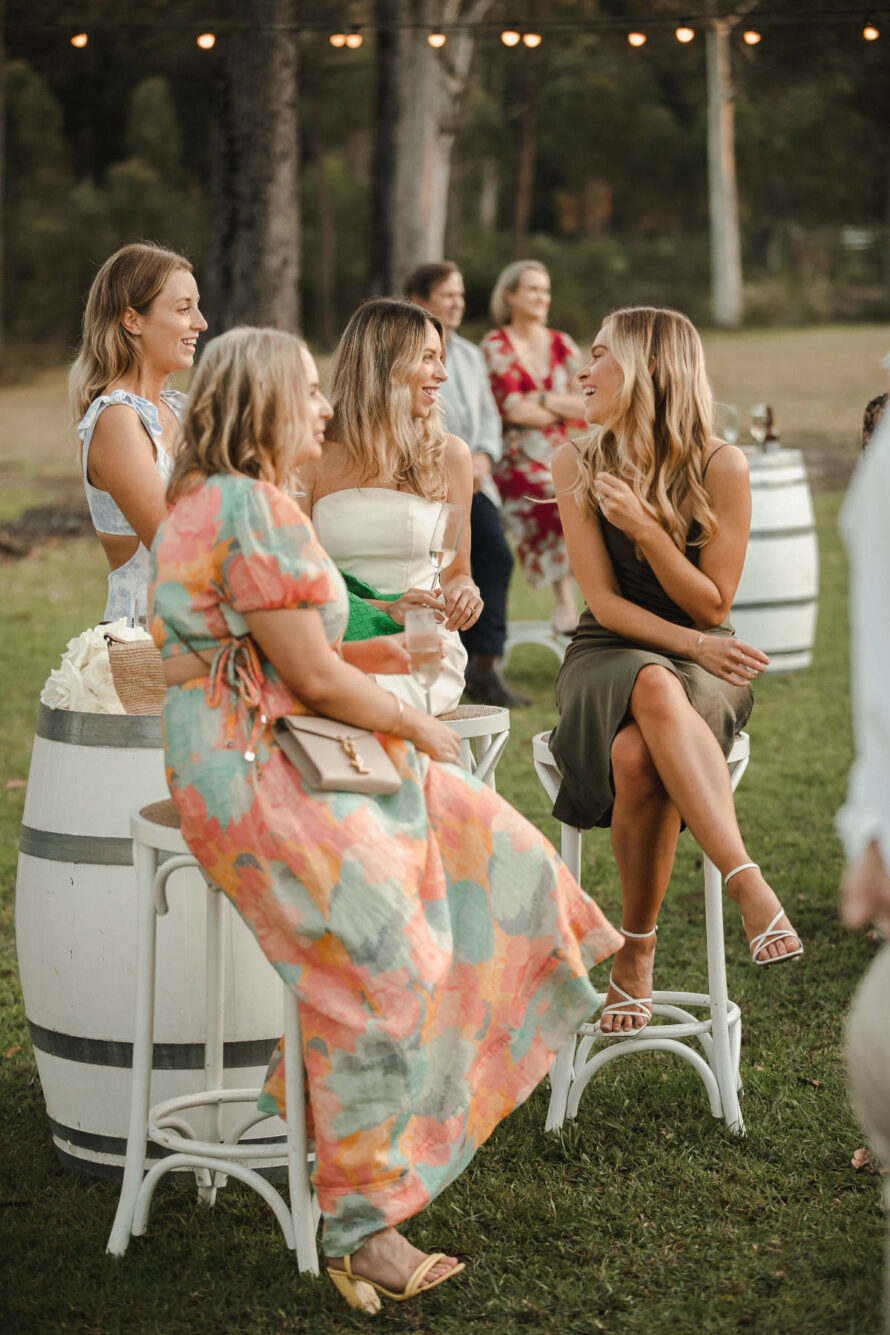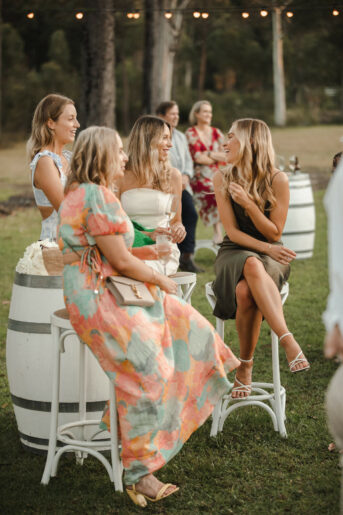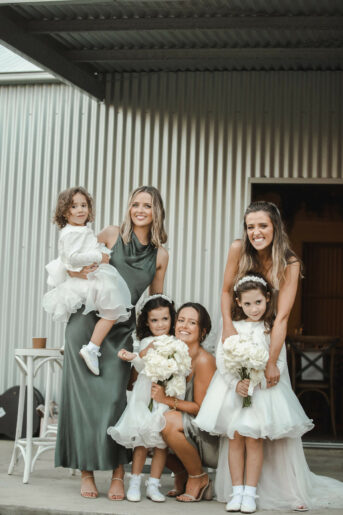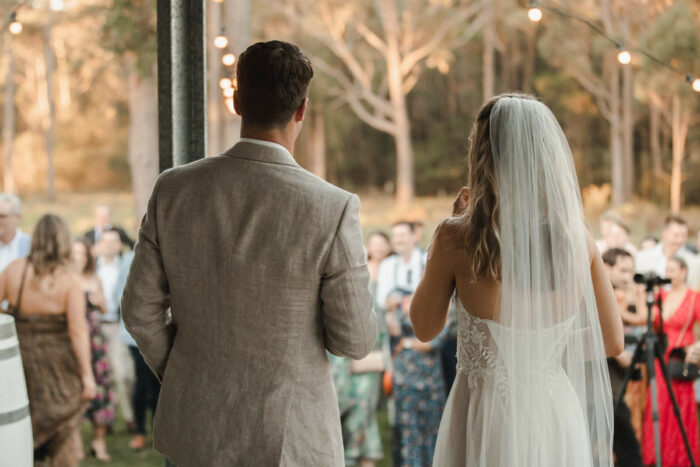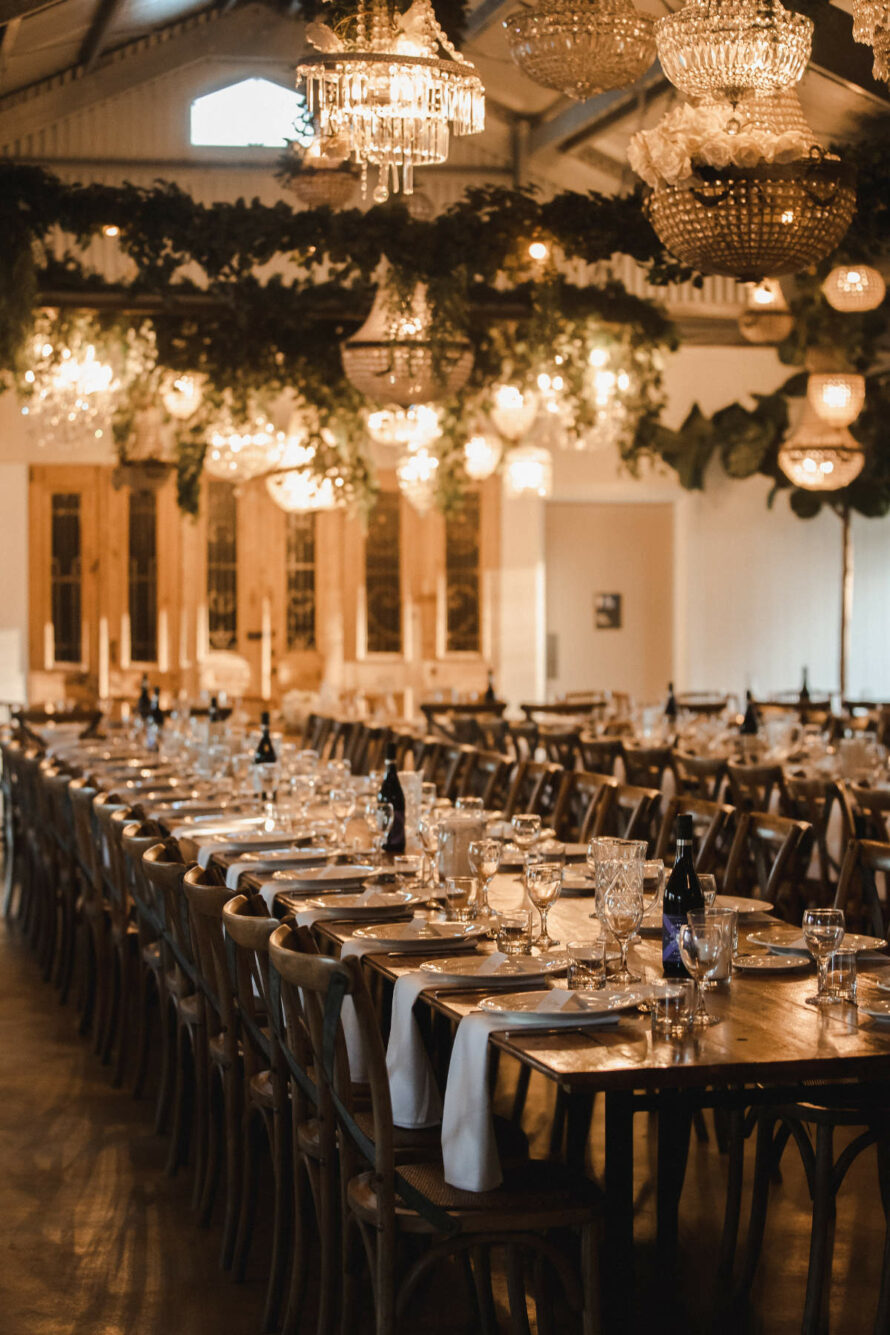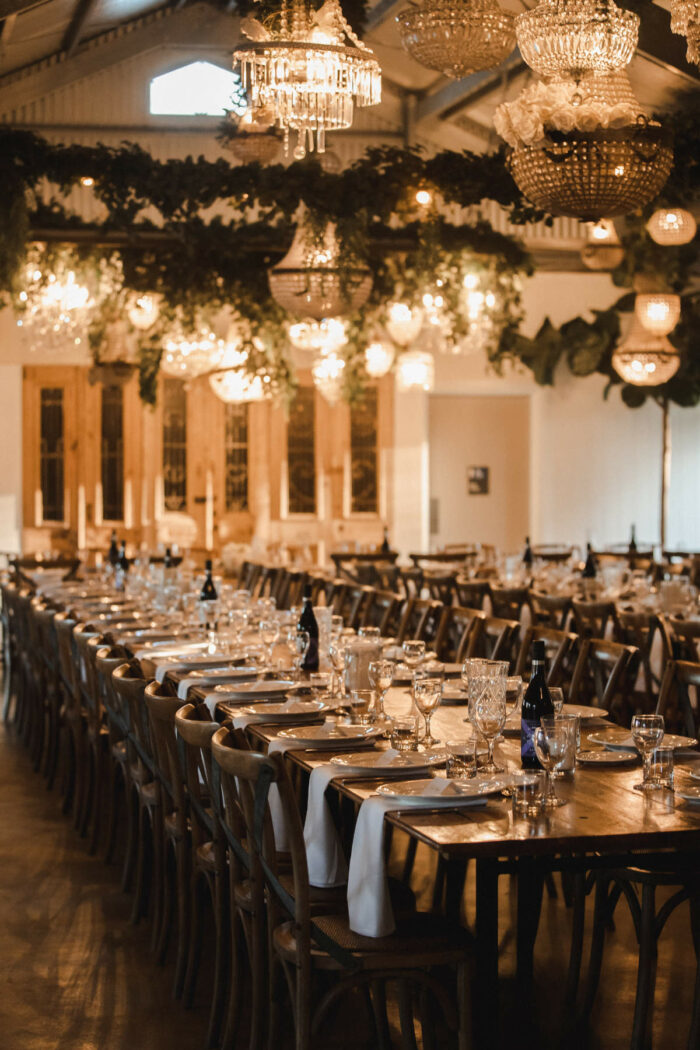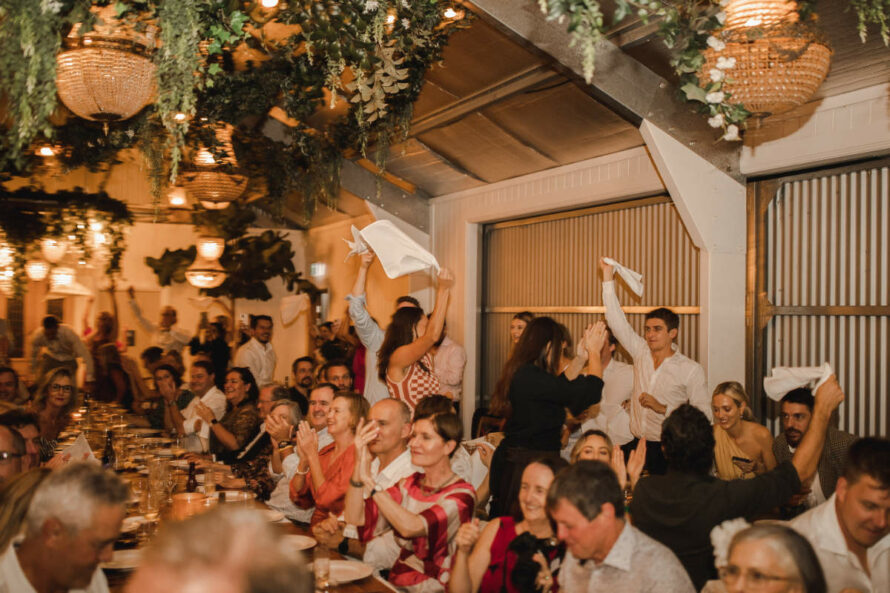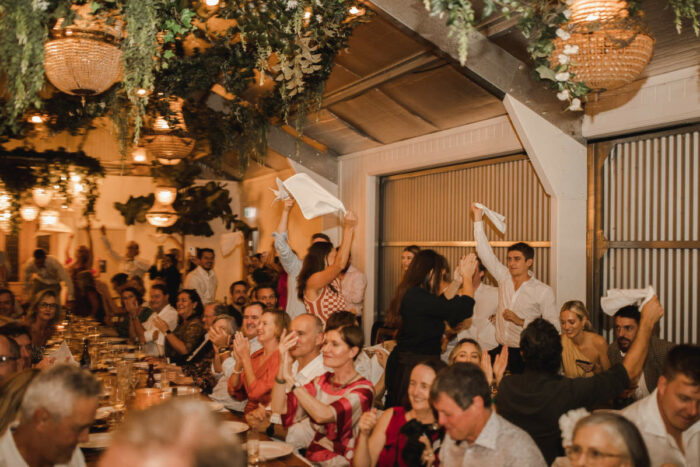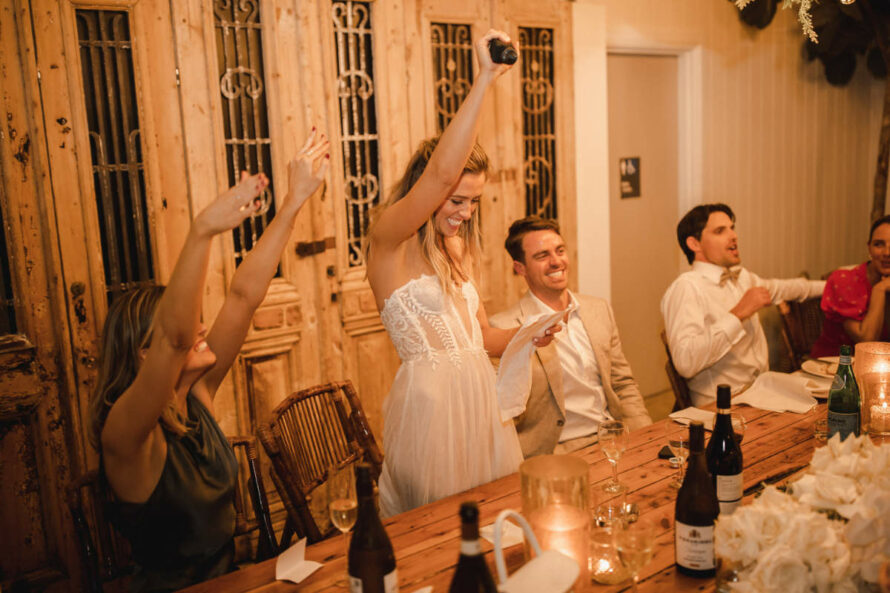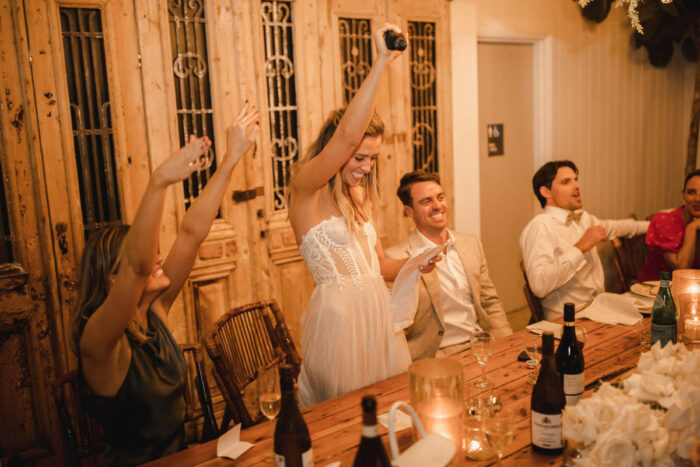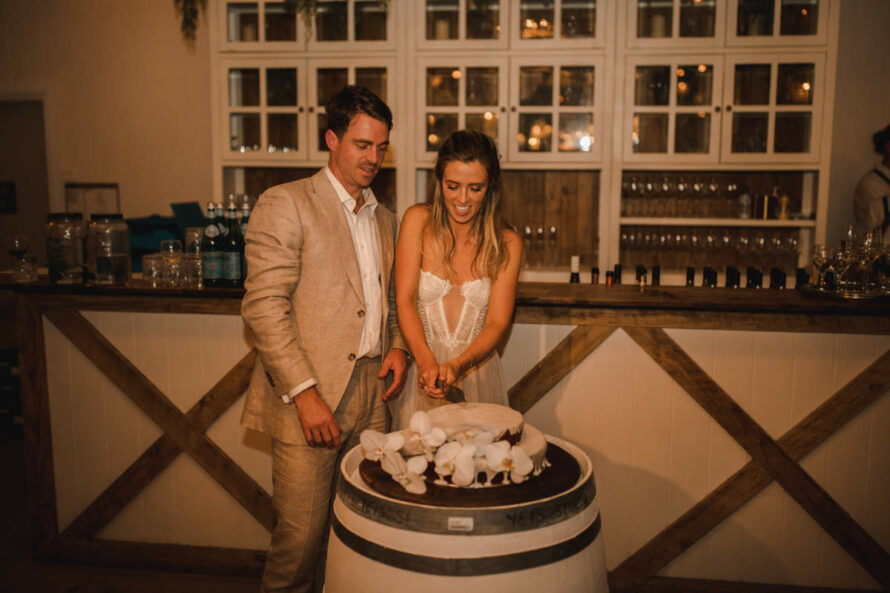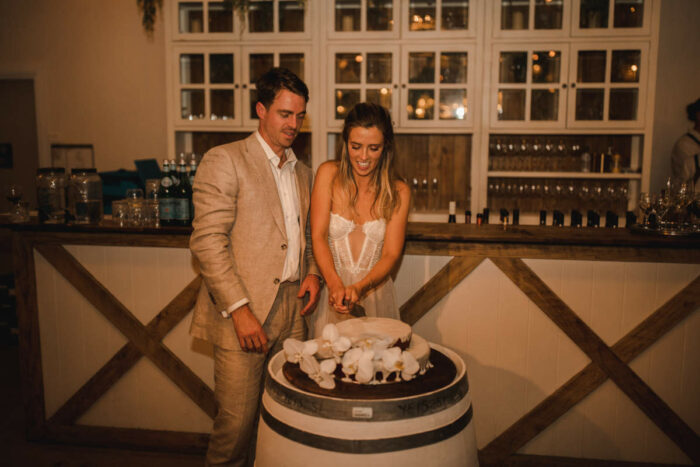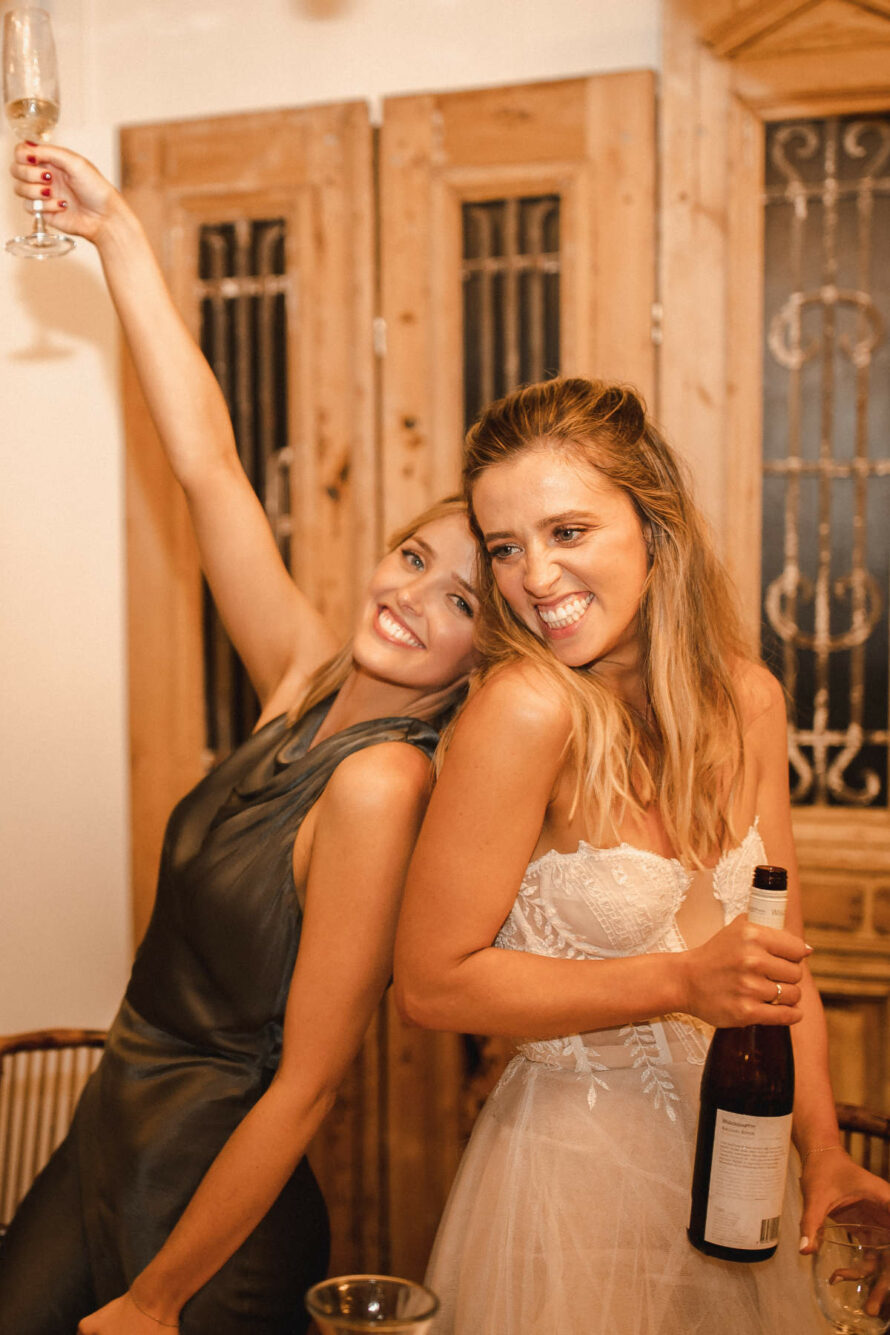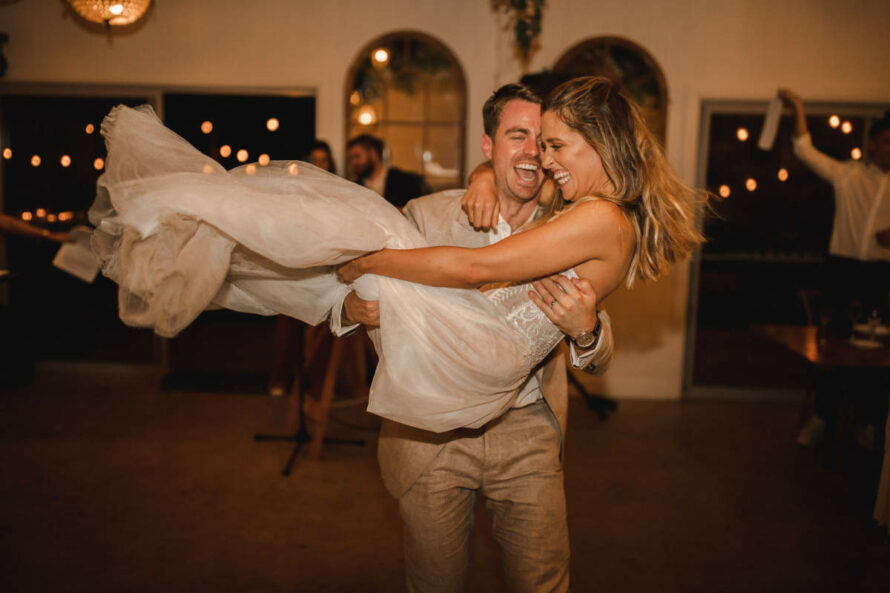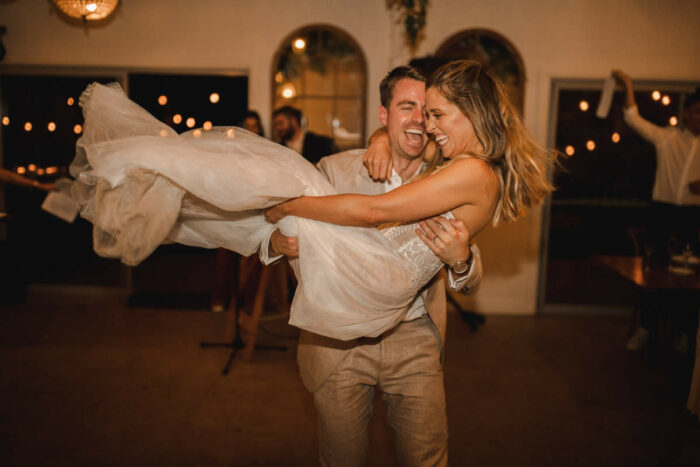 ---
How's your venue search going? From rustic wineries to unique spaces, our in-house venue specialists can suggest and plan site visits for venues that match

your

style and budget. (It's free, too!)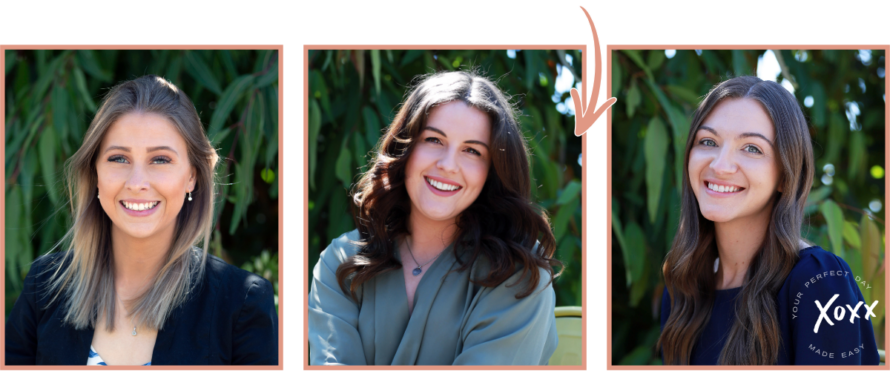 SPEAK TO A VENUE EXPERT HERE