Sprawling manicured gardens, a quaint barn doused in glowing candlelight, and plenty of grins from ear to ear bundled up to make Ali and Michael's Nowra wedding at Merribee a heartwarming, country-chic affair.
The couple returned to where groom Michael grew up on the New South Wales South Coast for their secret garden wedding, on March 24, 2018, keen for a wedding long weekend, and in particular to show bride Ali's Canadian friends the best of Aussie life.
Ali comments, "Since this would be the very first time all of my Canadian friends would be visiting, we wanted to make a bit of a trip out of it and show them where Michael grew up. We knew that we wanted accommodation onsite and a venue where we could have both the ceremony and the reception. We also wanted a venue that had a good backup option if it rained.
---
Merribee was the first venue we looked at and we knew straight away it was the one! It ticked all the boxes and we fell in love with the stunning gardens and vegetation. It was country and rustic, but still had that classy feel to it which suits our style.
---
Guests were treated to a delicious vegetarian menu by Garnish Catering Company including share plates of ricotta and sweet corn fritters; roast pumpkin with spiced tomatoes and lime yoghurt; roasted beetroot salad with goat's curd, baby spinach and sunflower seeds; and a three-layer cheese 'cake'. "Although many of our guests are big meat-eaters, they absolutely loved it!" remarks Ali.
Meribee's accommodation options include charming rooms inside the main historic country house, and a romantic, couples-only converted grain silo.
"I would highly recommend events before and/or after the wedding like we did, especially if you have guests coming from overseas," says Ali. "It means more time to spend with your loved ones – and it makes this magical, special time in your life last for longer!"
Ali and Michael's Merribee wedding was captured beautifully thanks to Joshua Mikael Documentary Photography.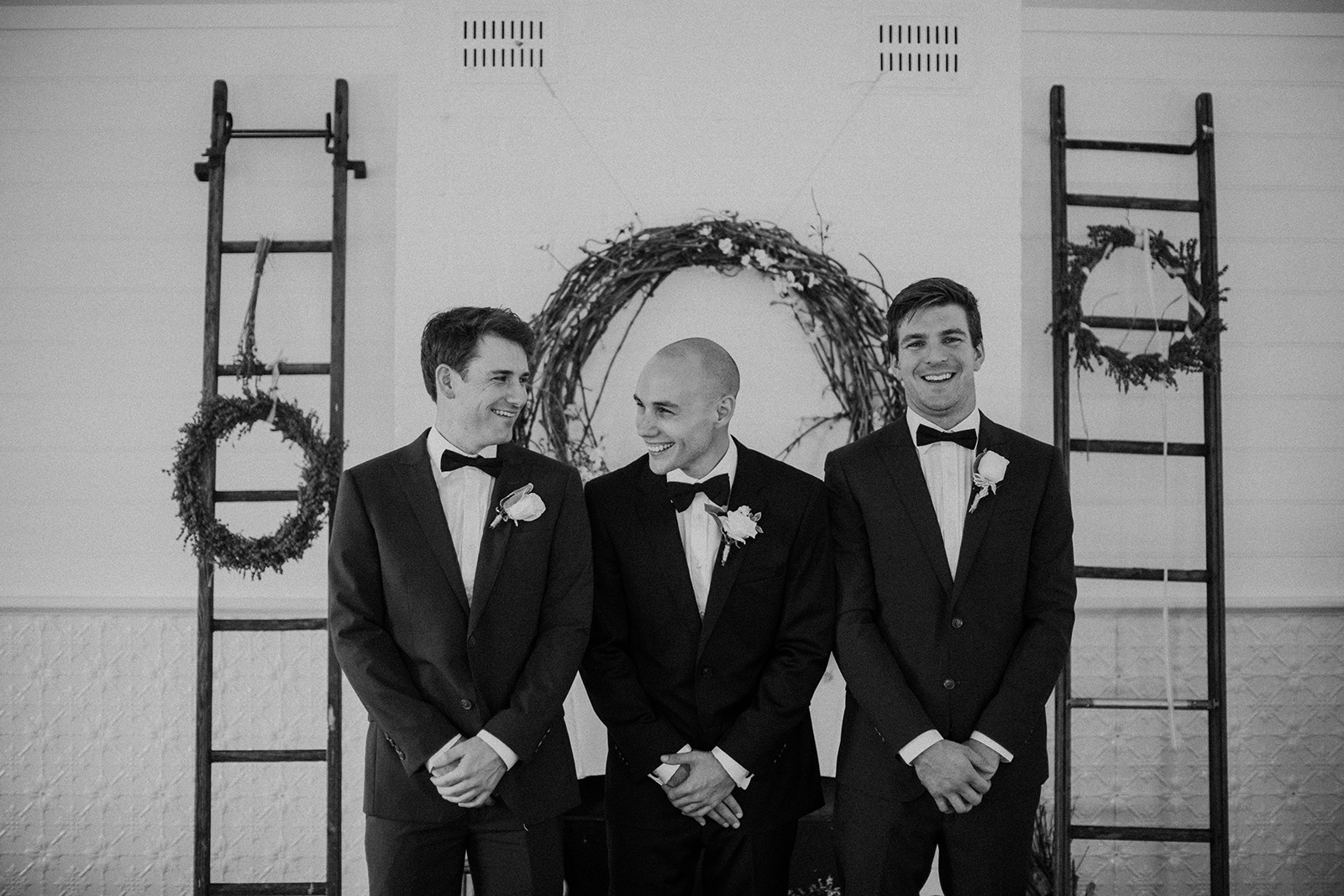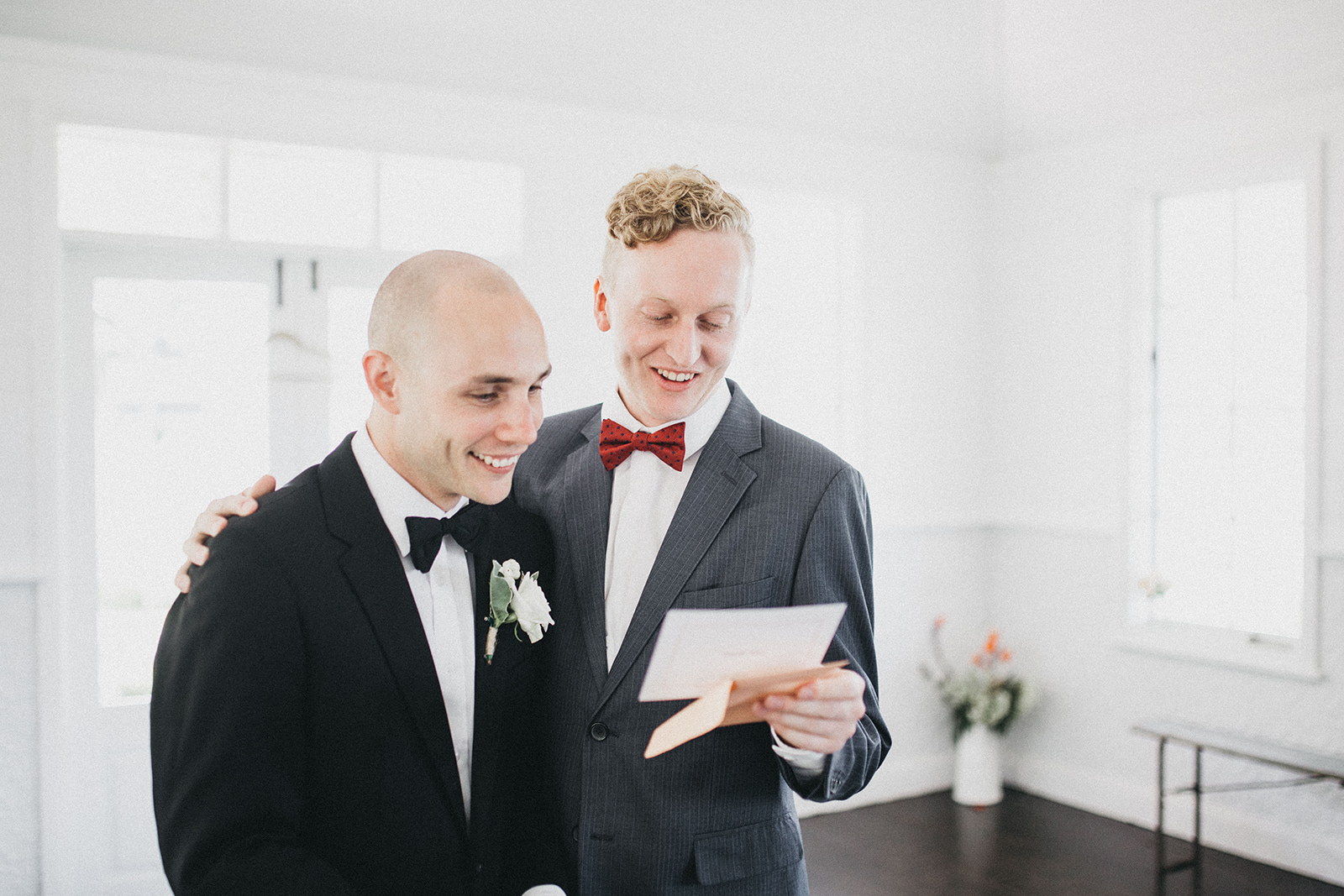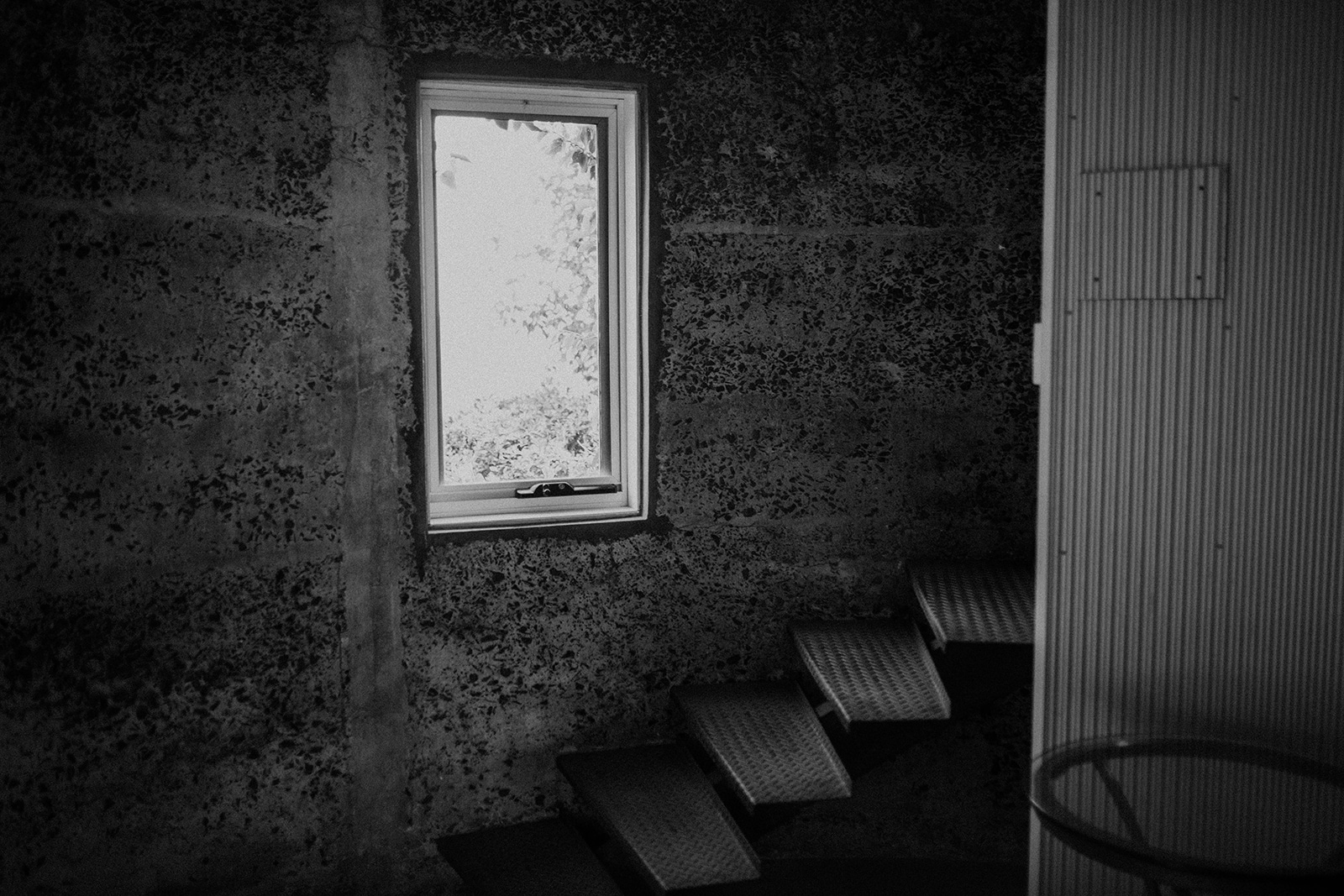 The afternoon before our wedding we had our bridal party, immediate family and the Canadians over to Merribee as we rented out the venue for four days… Everyone was so excited for the next day – it felt like Christmas Eve as a little kid. So much anticipation and excitement from all!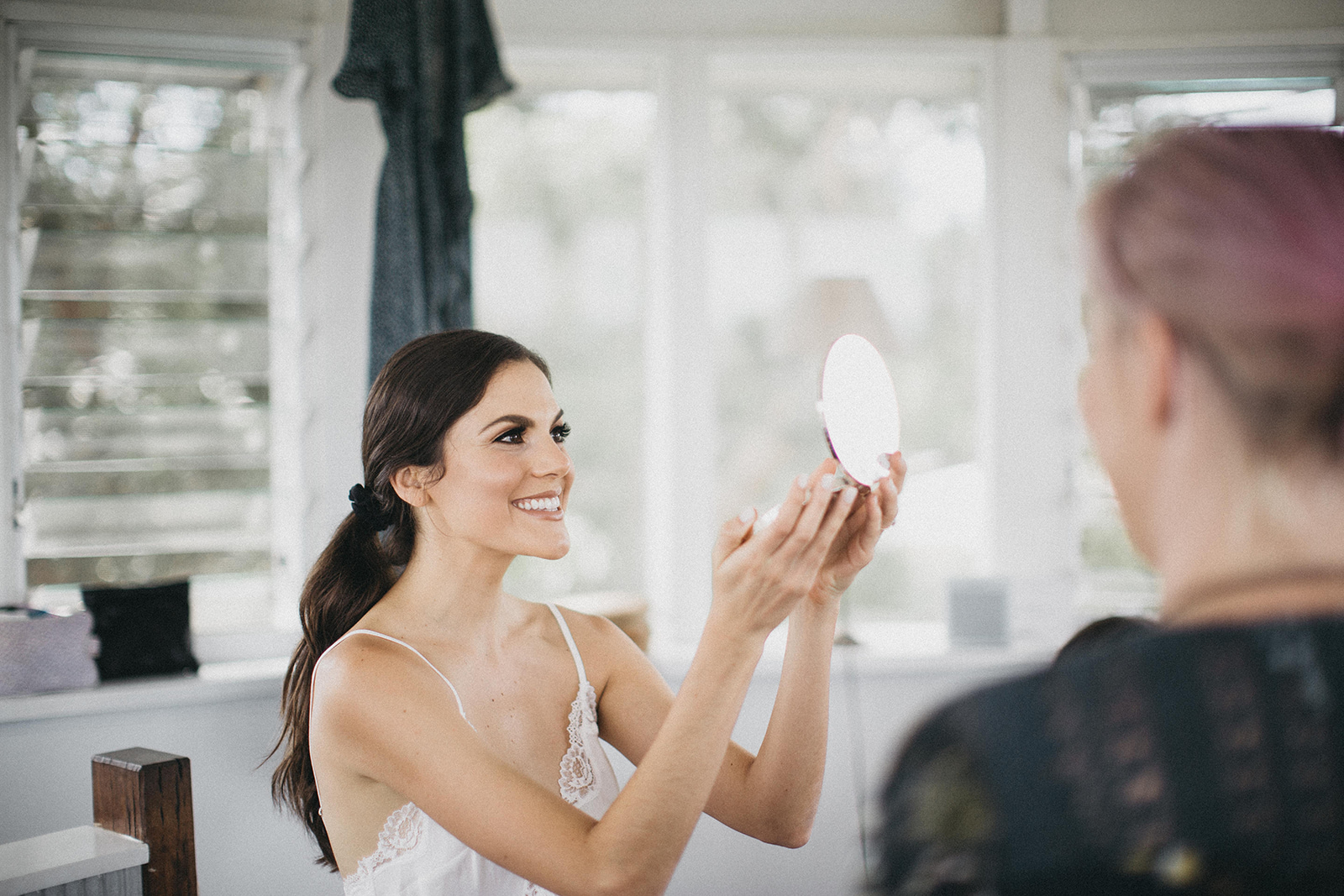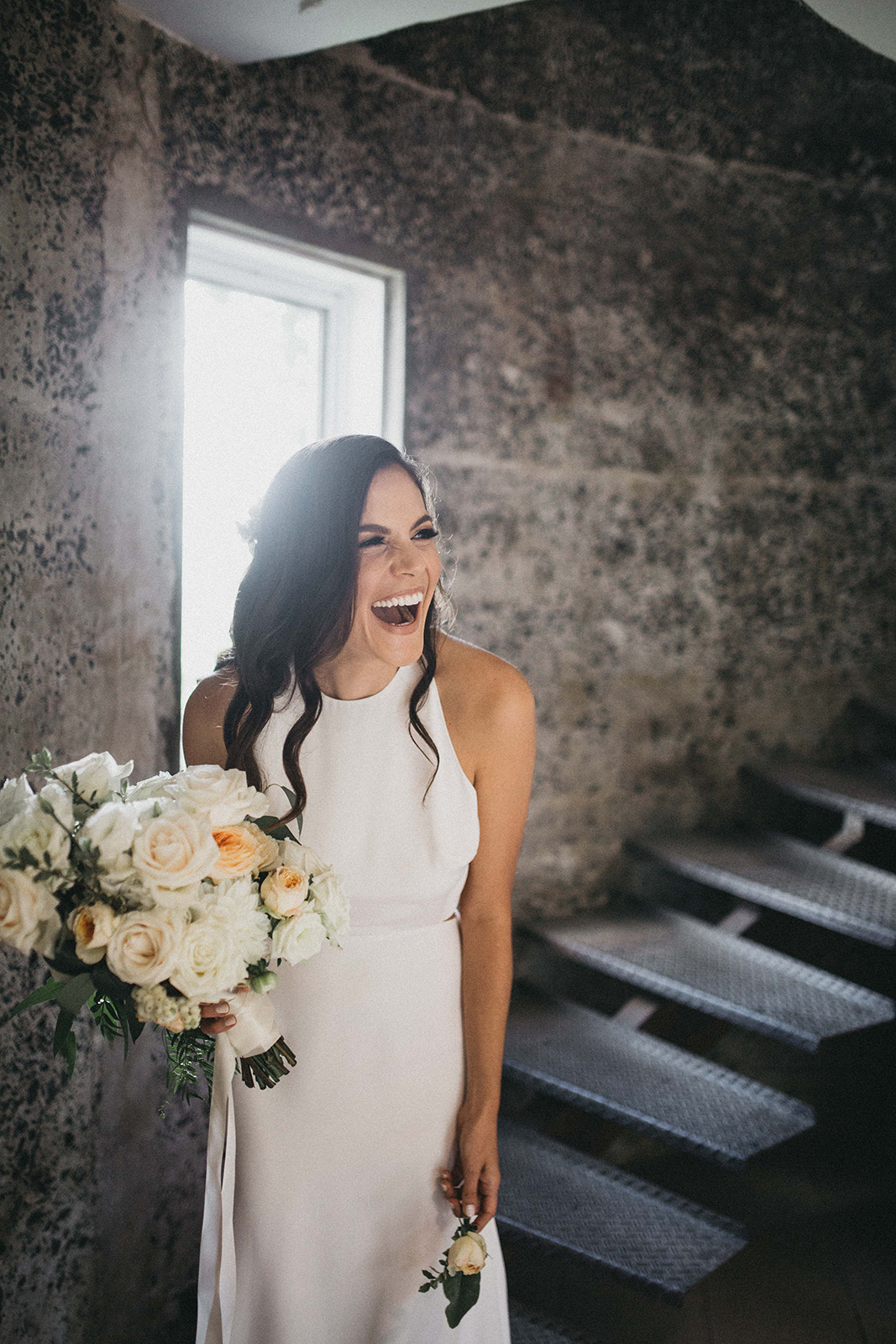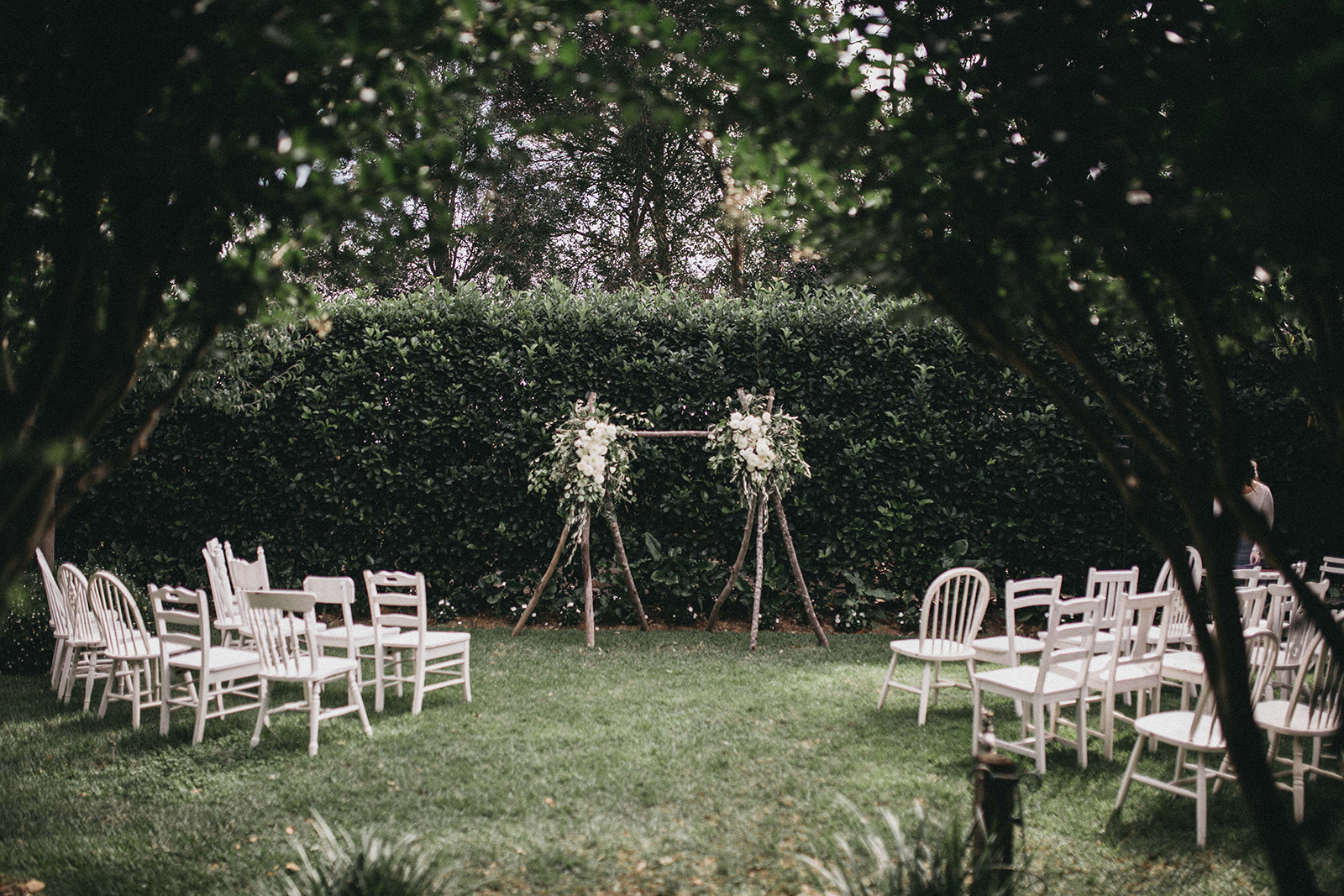 Our ceremony was in a secret garden within Meribee's grounds. Surrounded by beautiful hedges and a white door for the bride to enter through, it felt intimate – the perfect size to fill with our wedding guests and listen to the live singer and guitarist.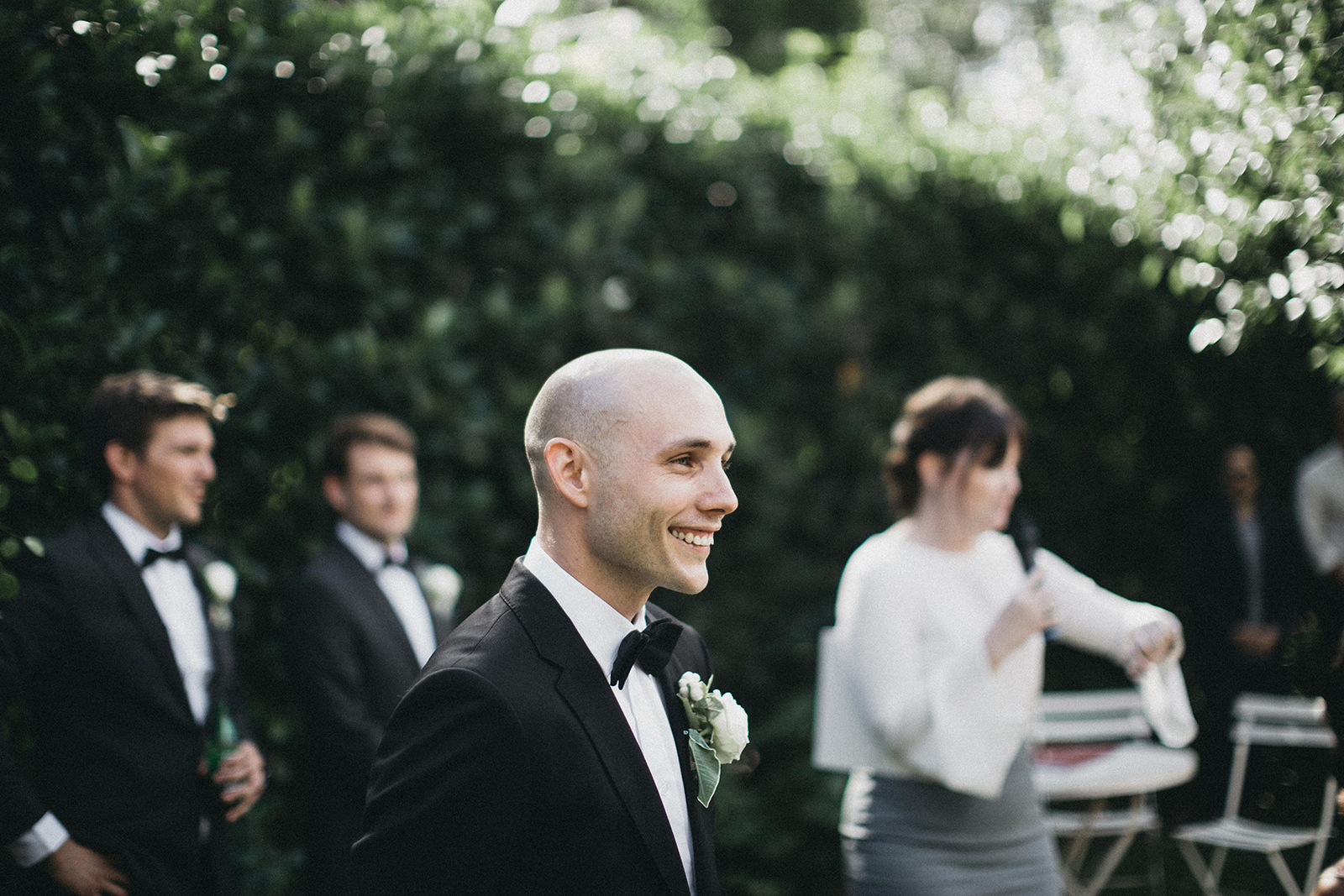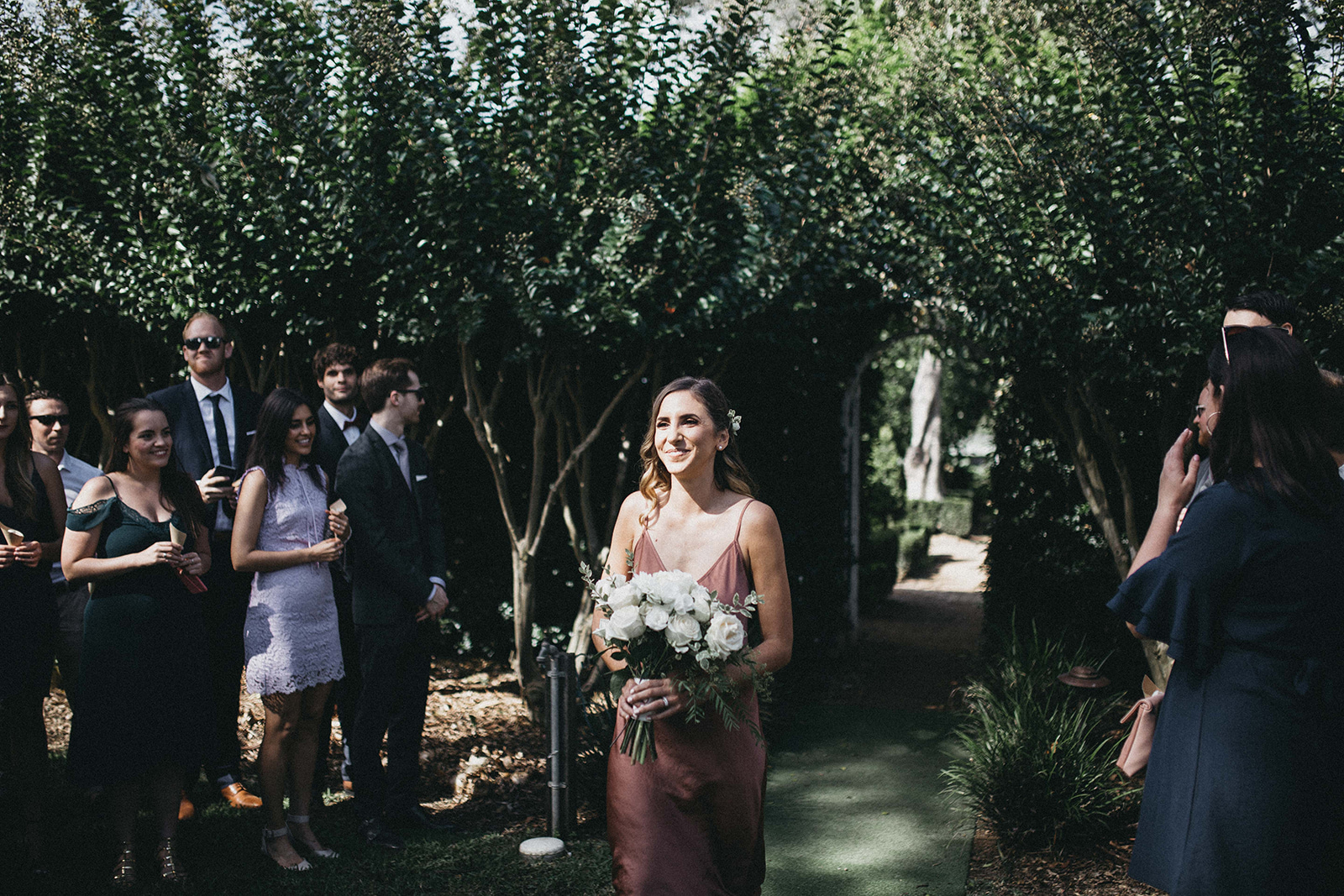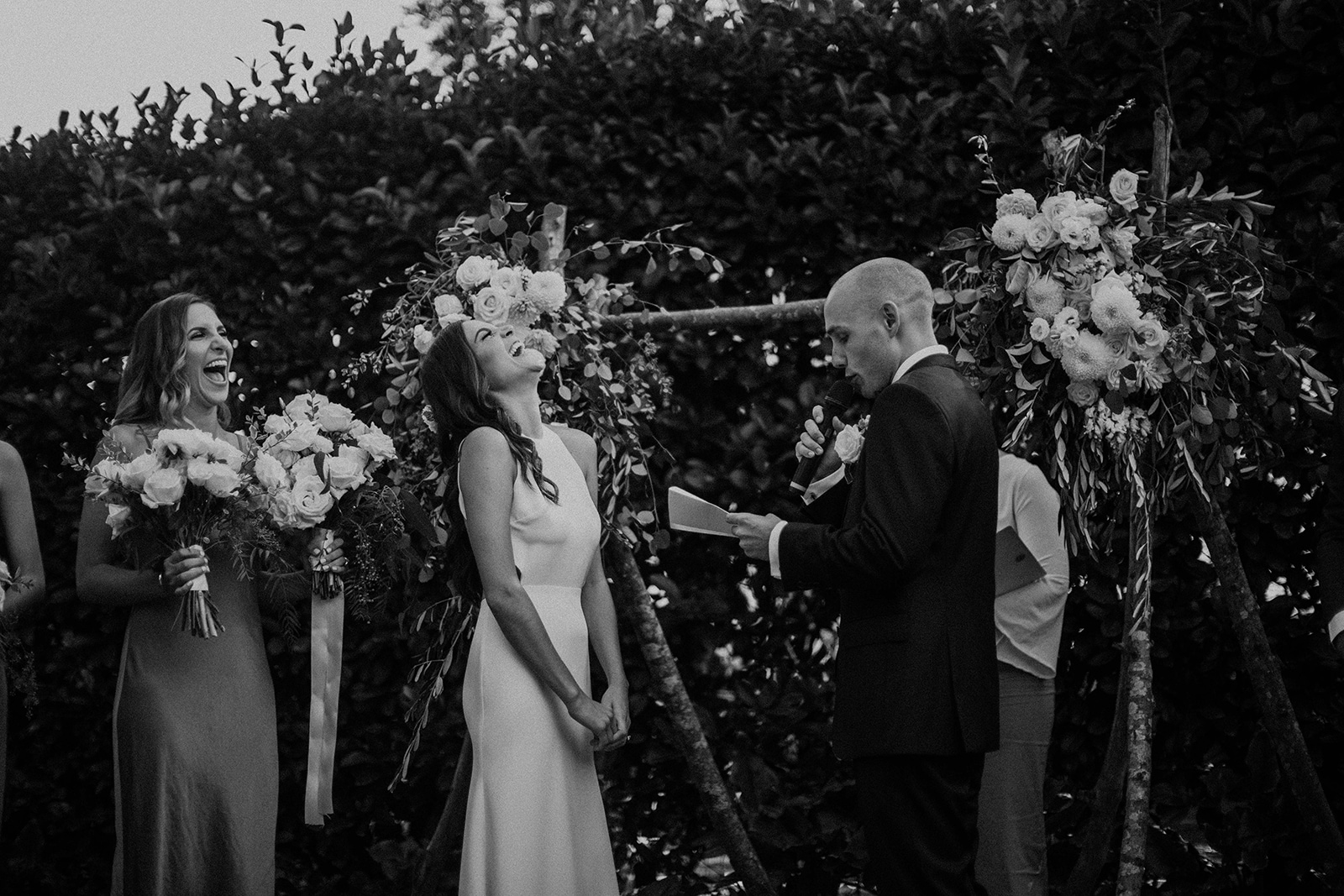 We really loved our ceremony because it was so personal to Michael and I and really reflected our relationship – it wasn't too serious, we were laughing a lot.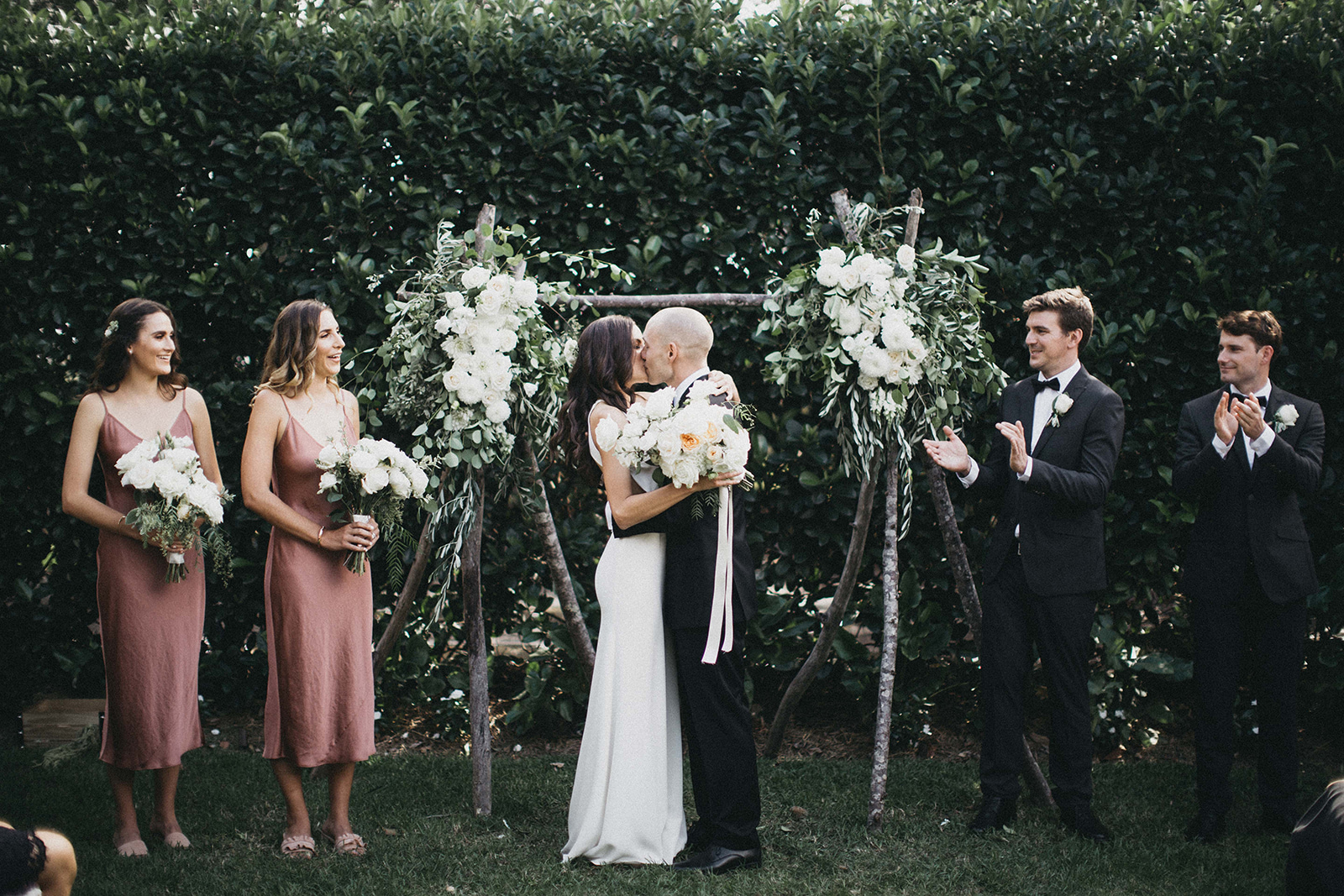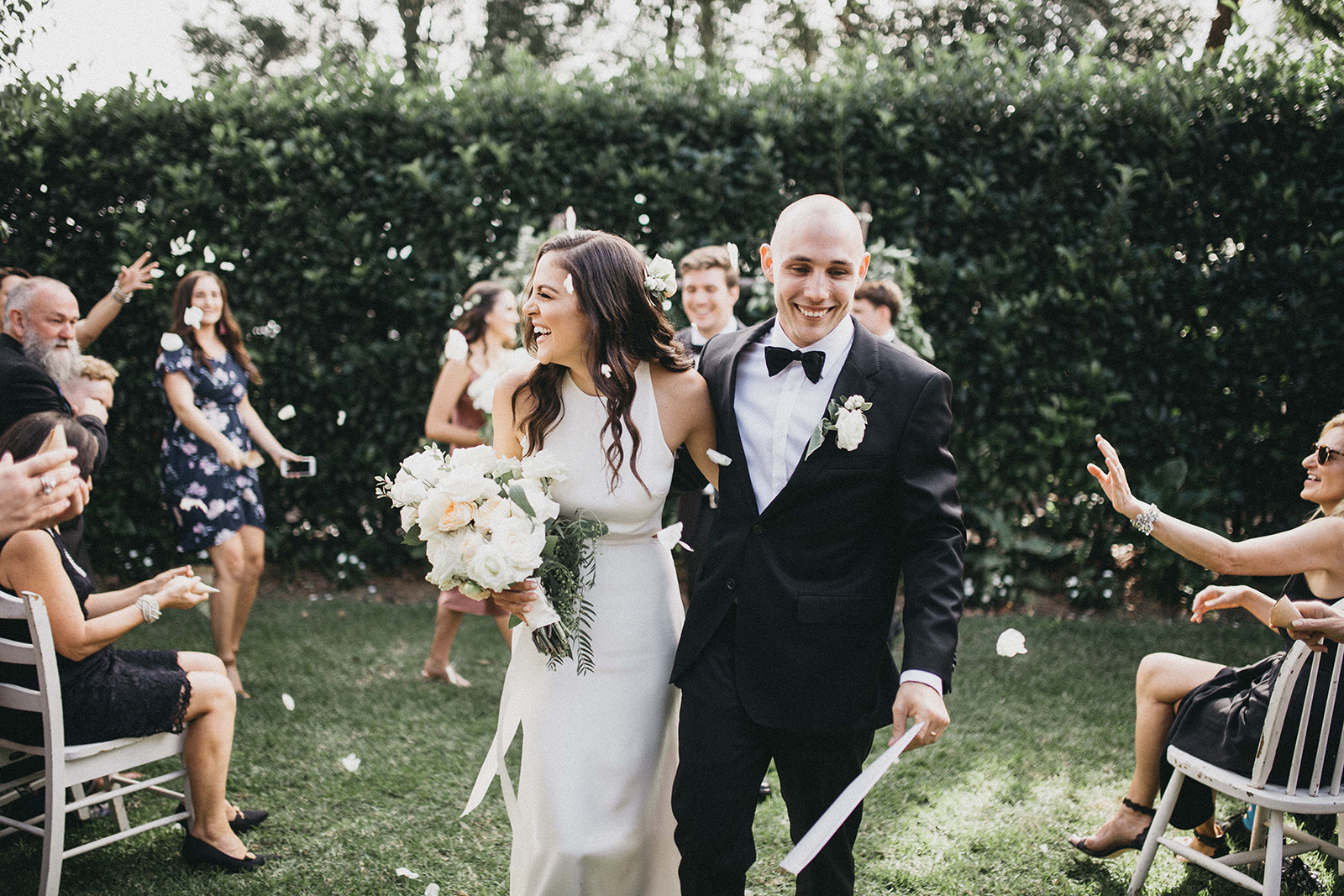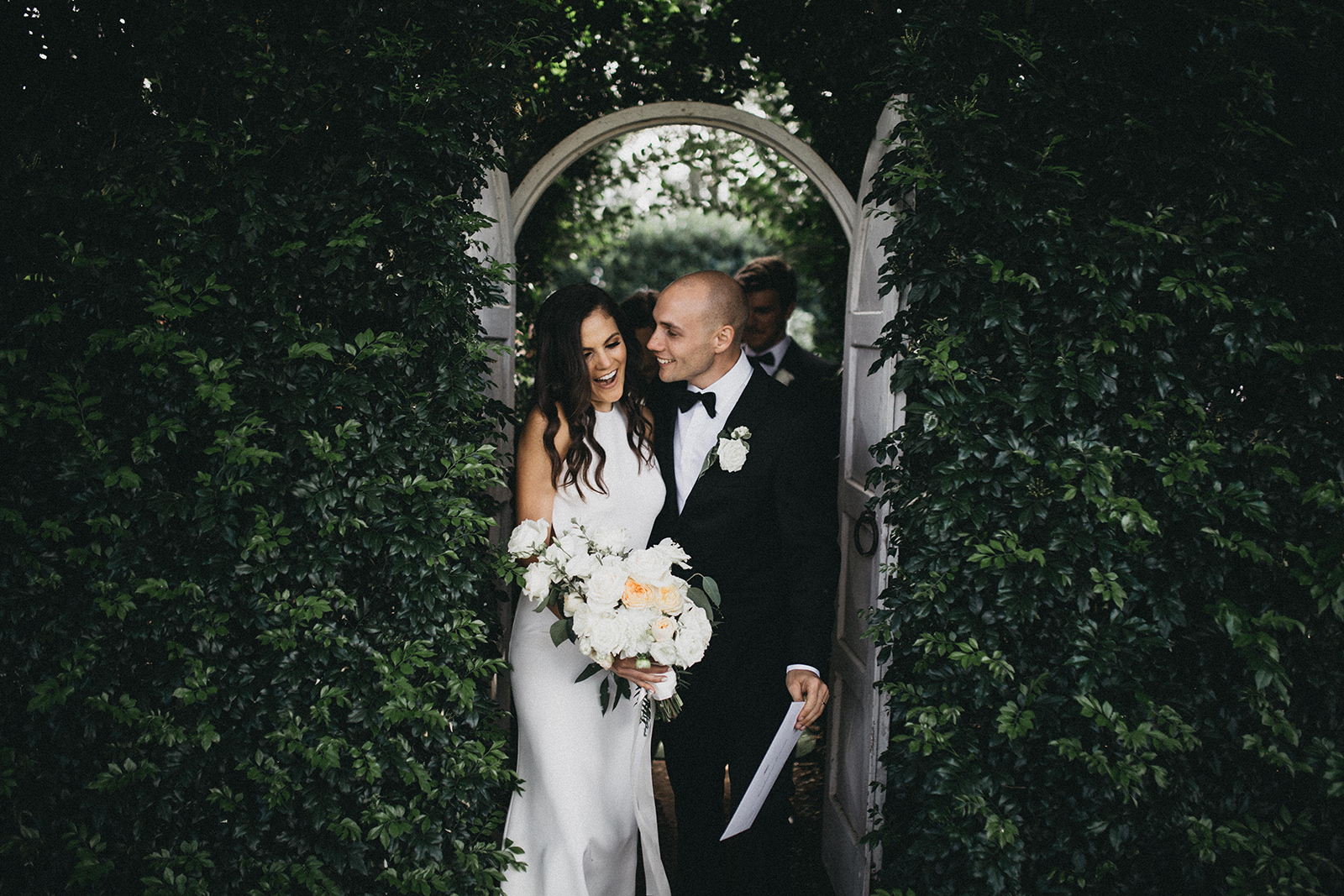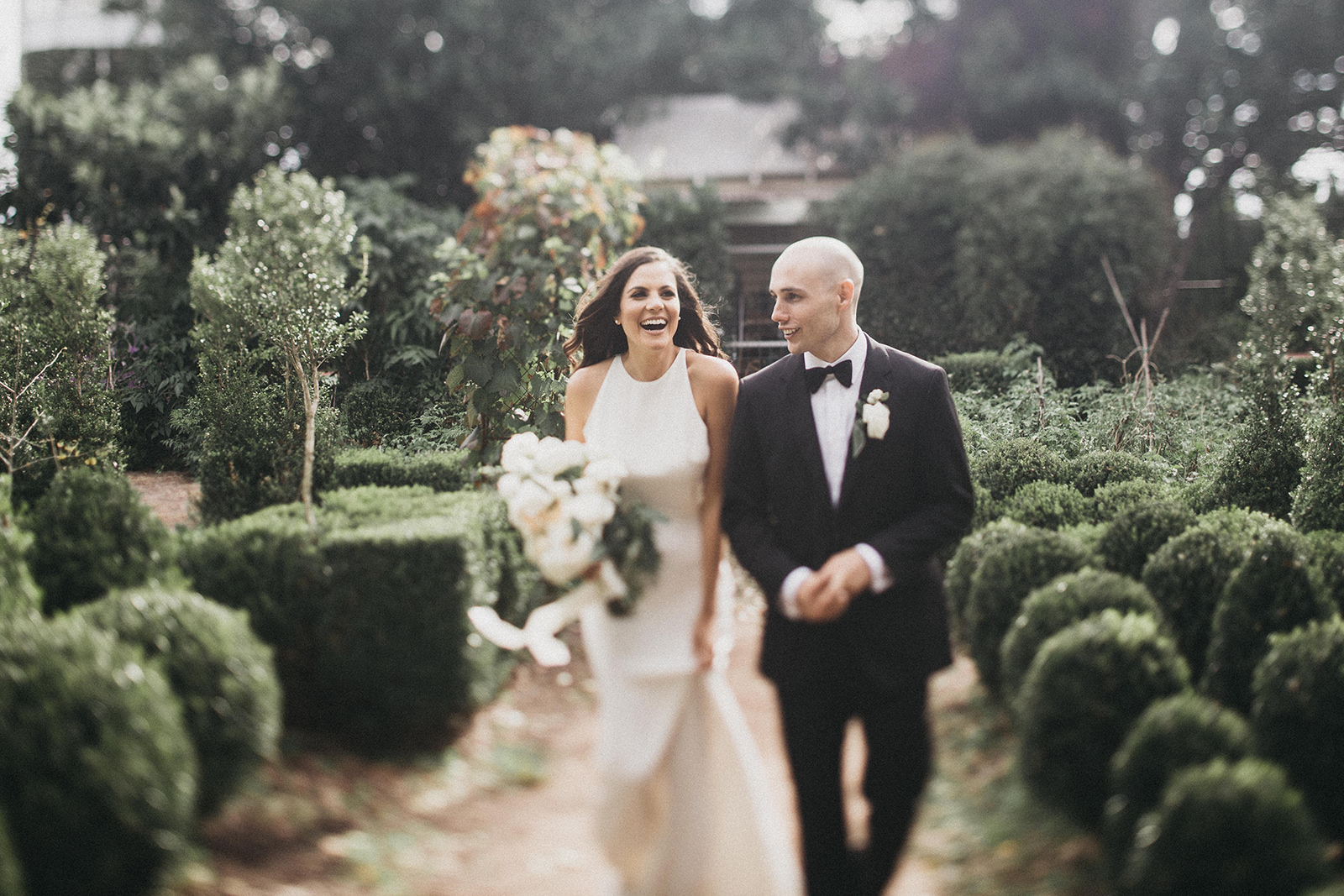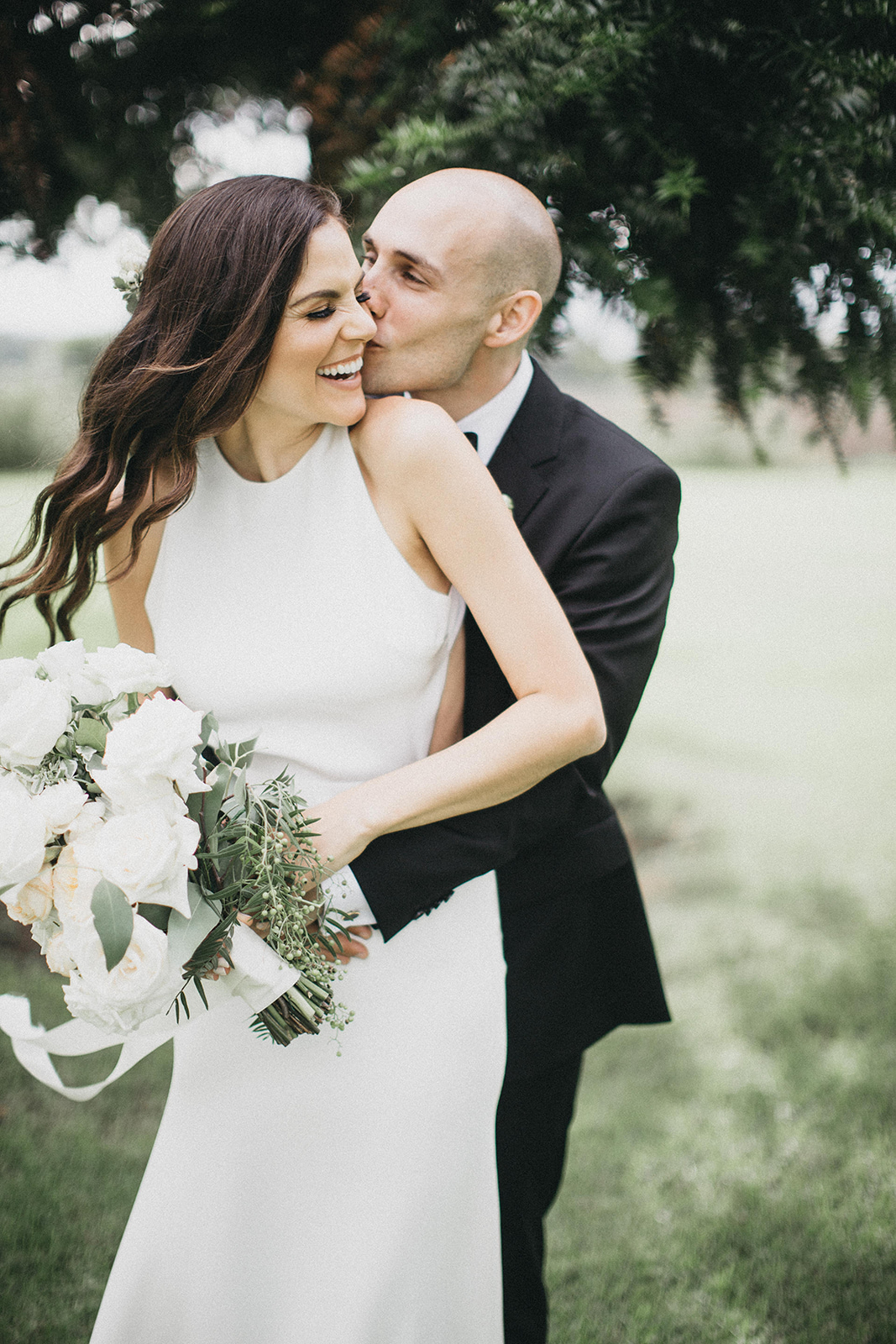 The Petal Cream & Co. went above and beyond. We were super specific with what we wanted our wedding to look like and were a bit nervous that no one would be able to execute this vision we had in our heads… well, The Petal Cream & Co. could! The flowers were outrageously beautiful and classic and the barn was so dreamy!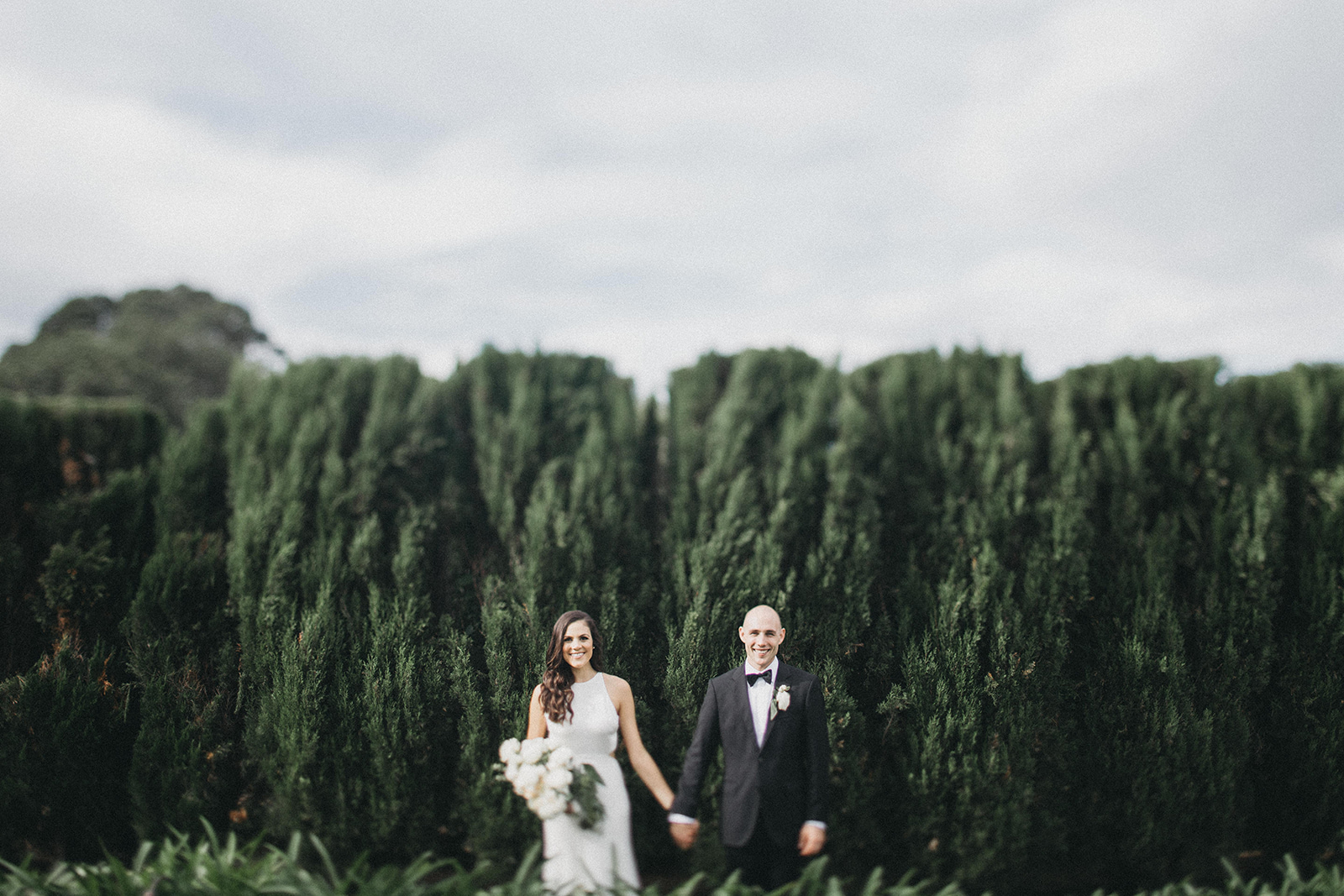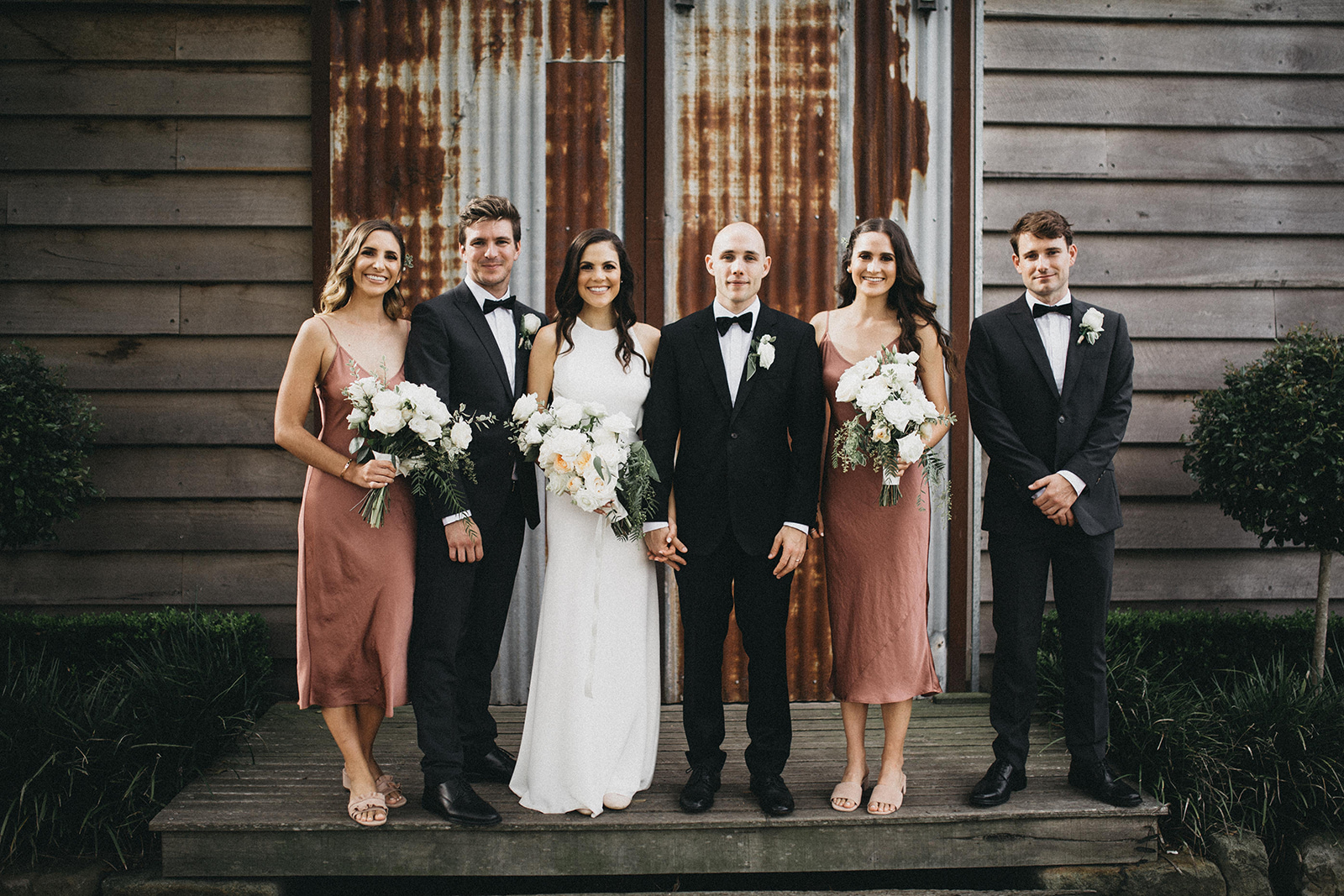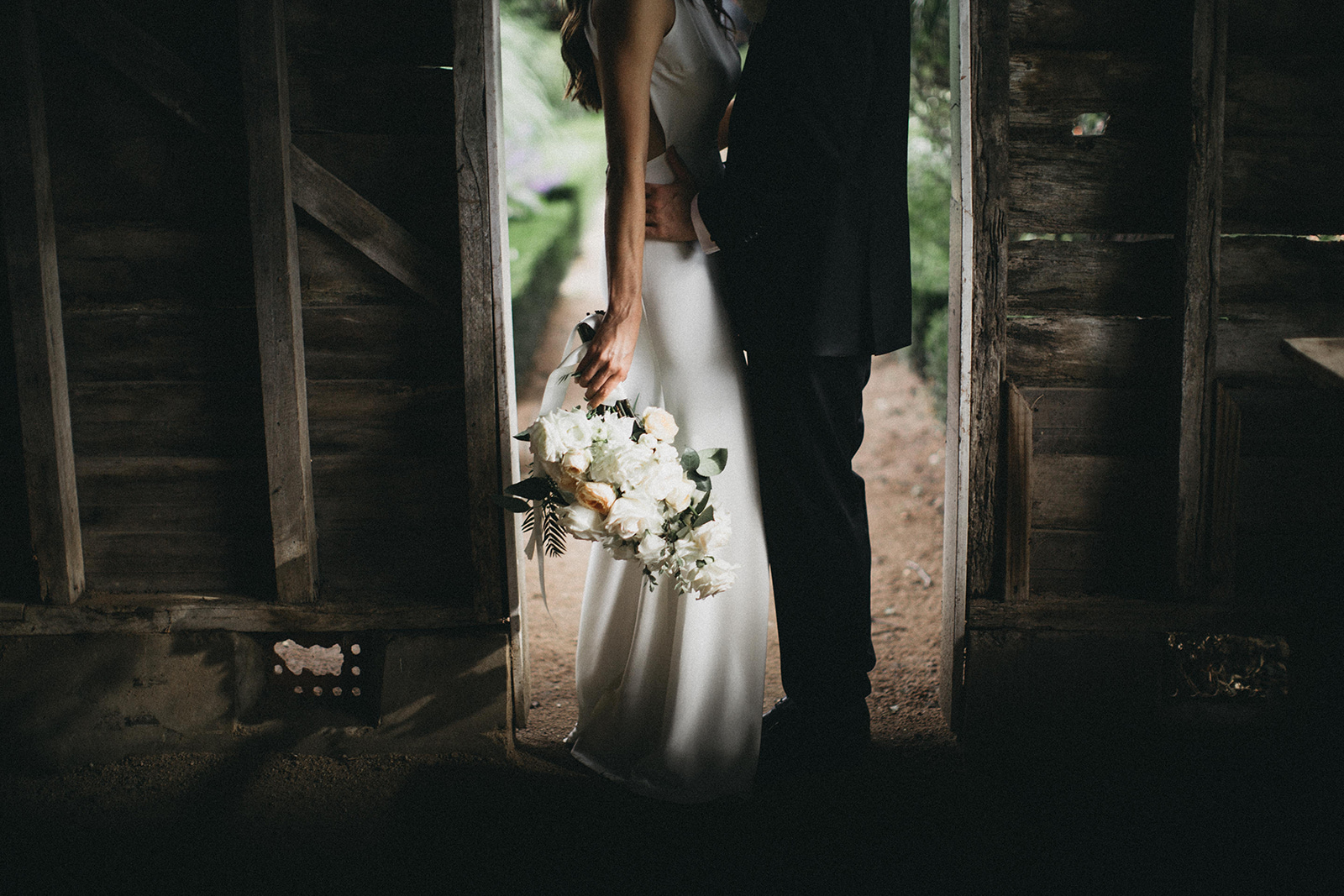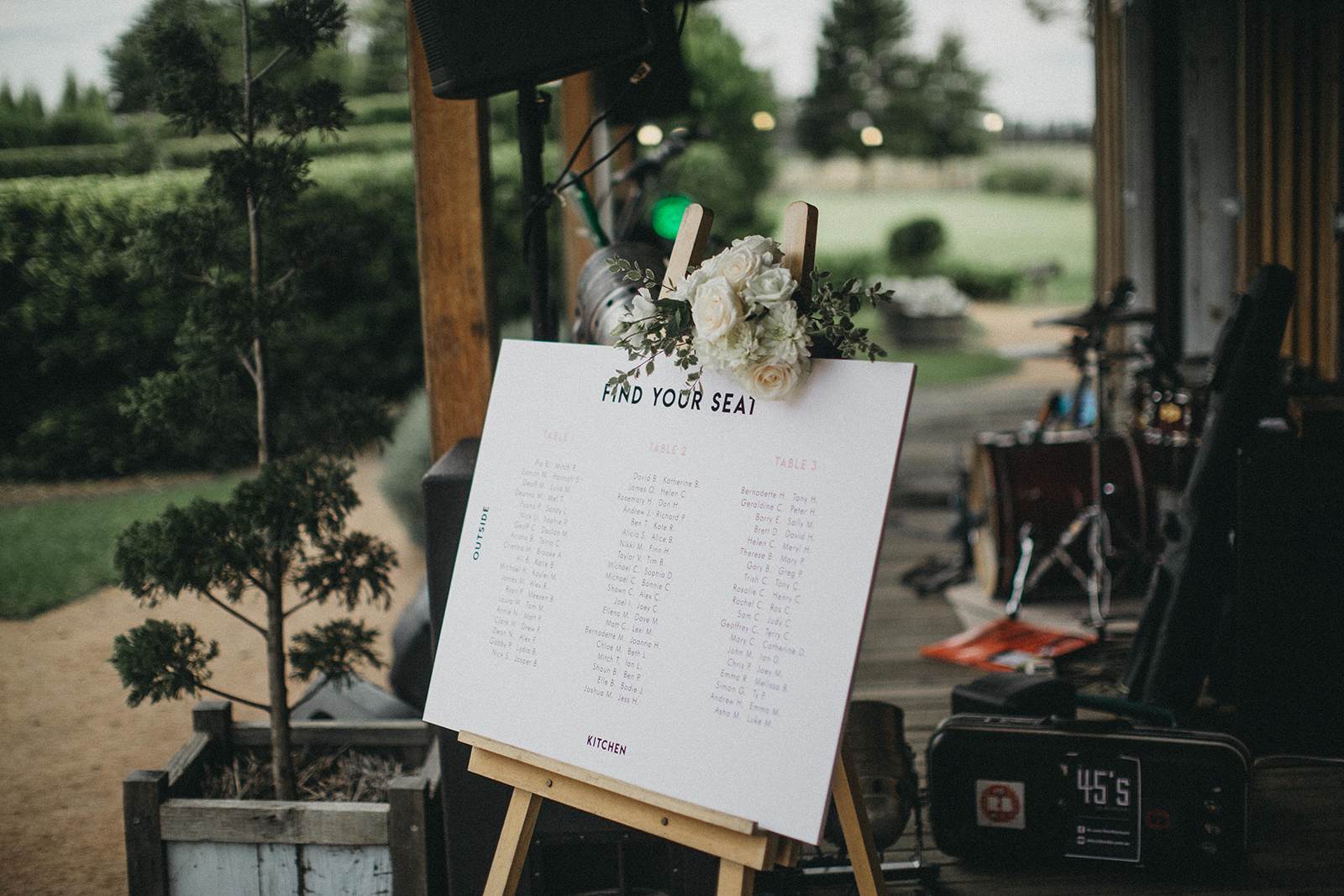 The one thing we would do differently is have a videographer, especially for the speeches, first dance and father daughter dance.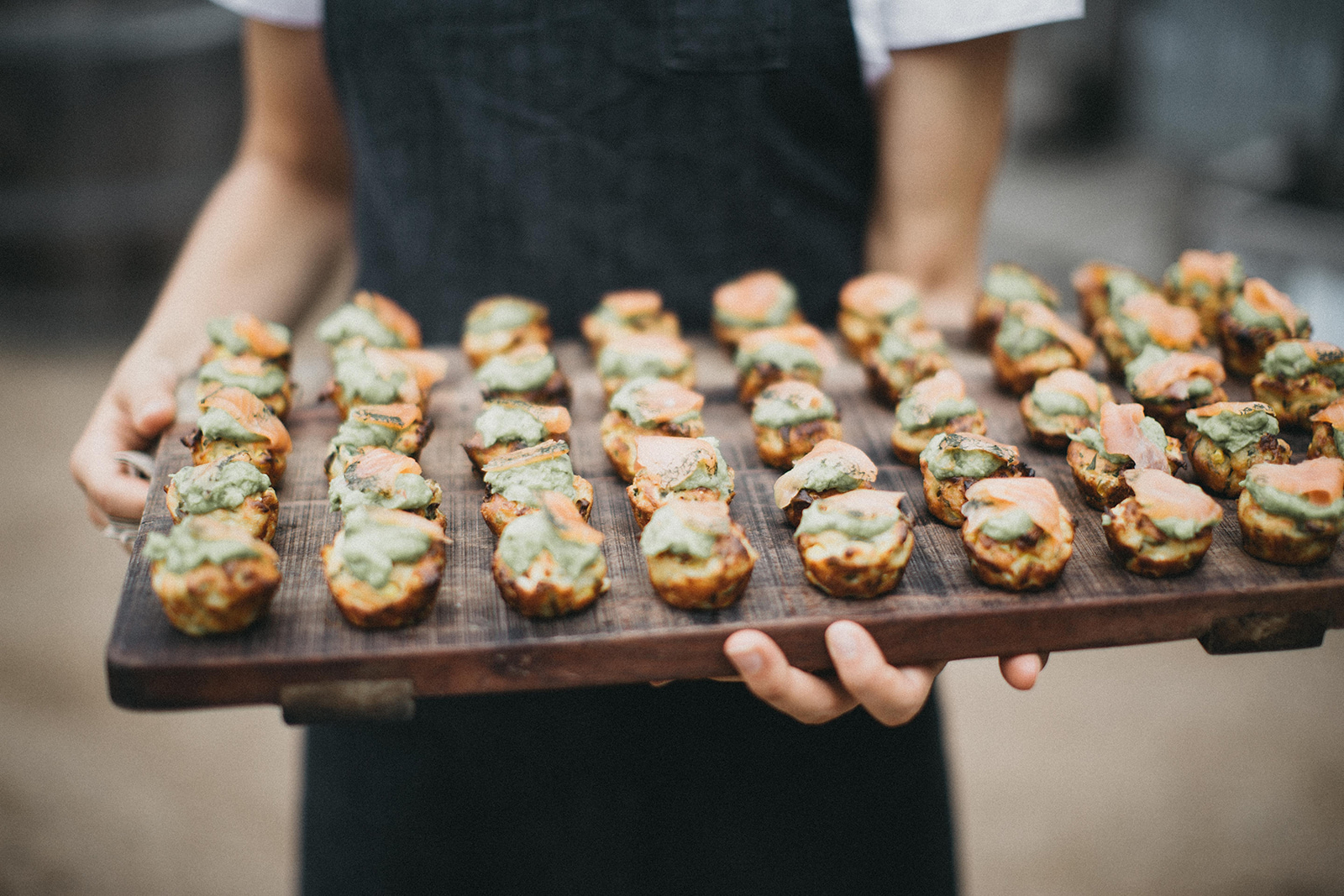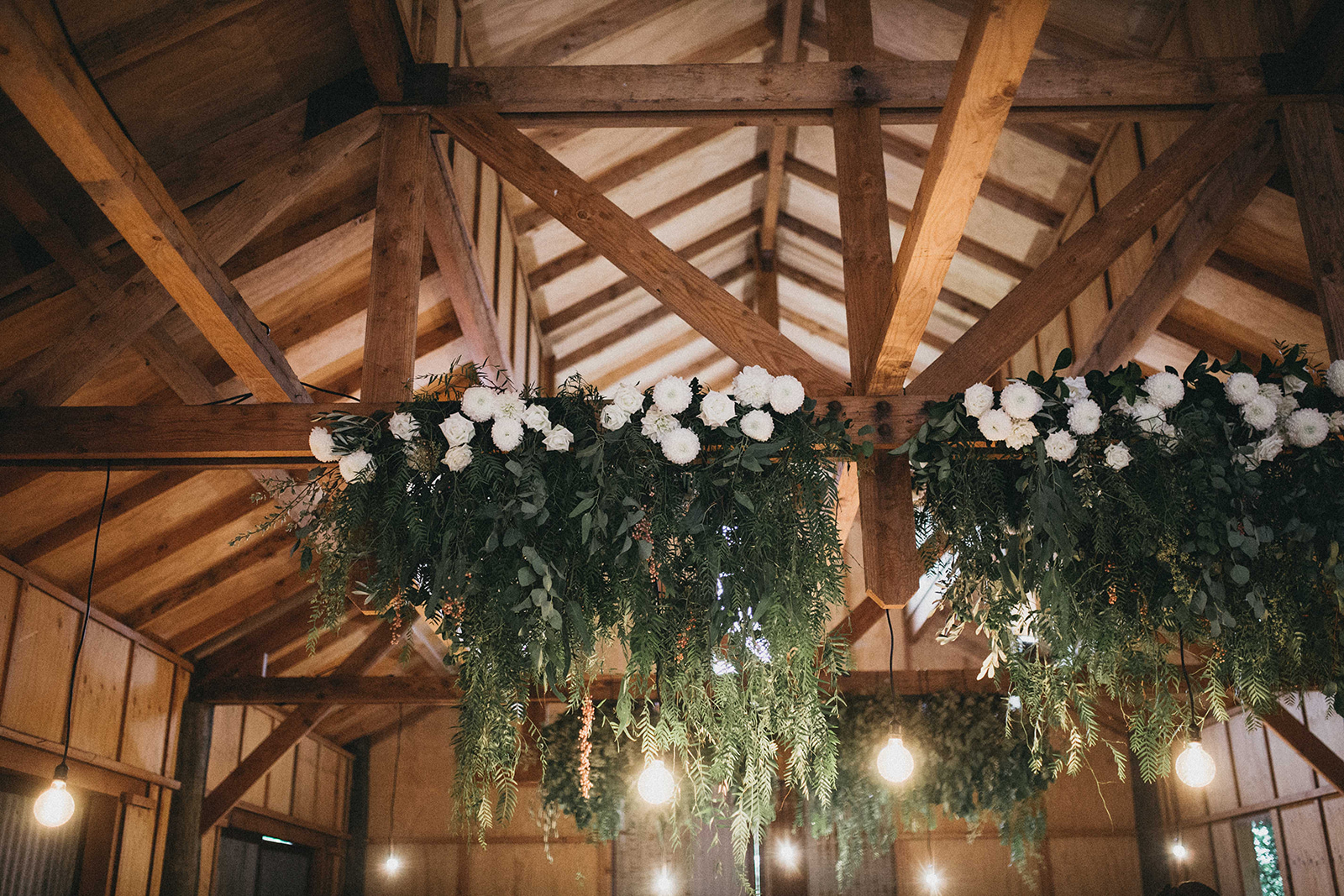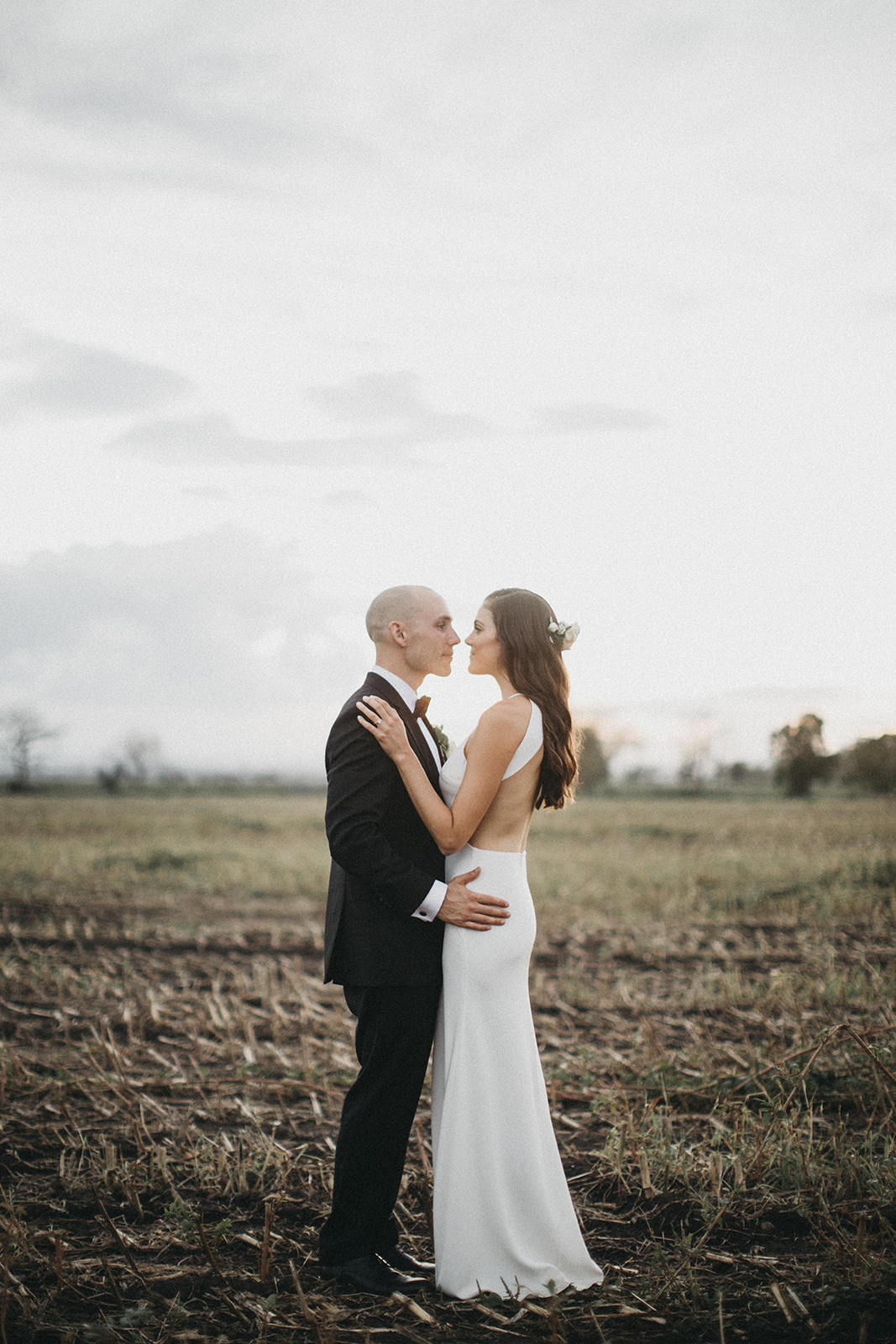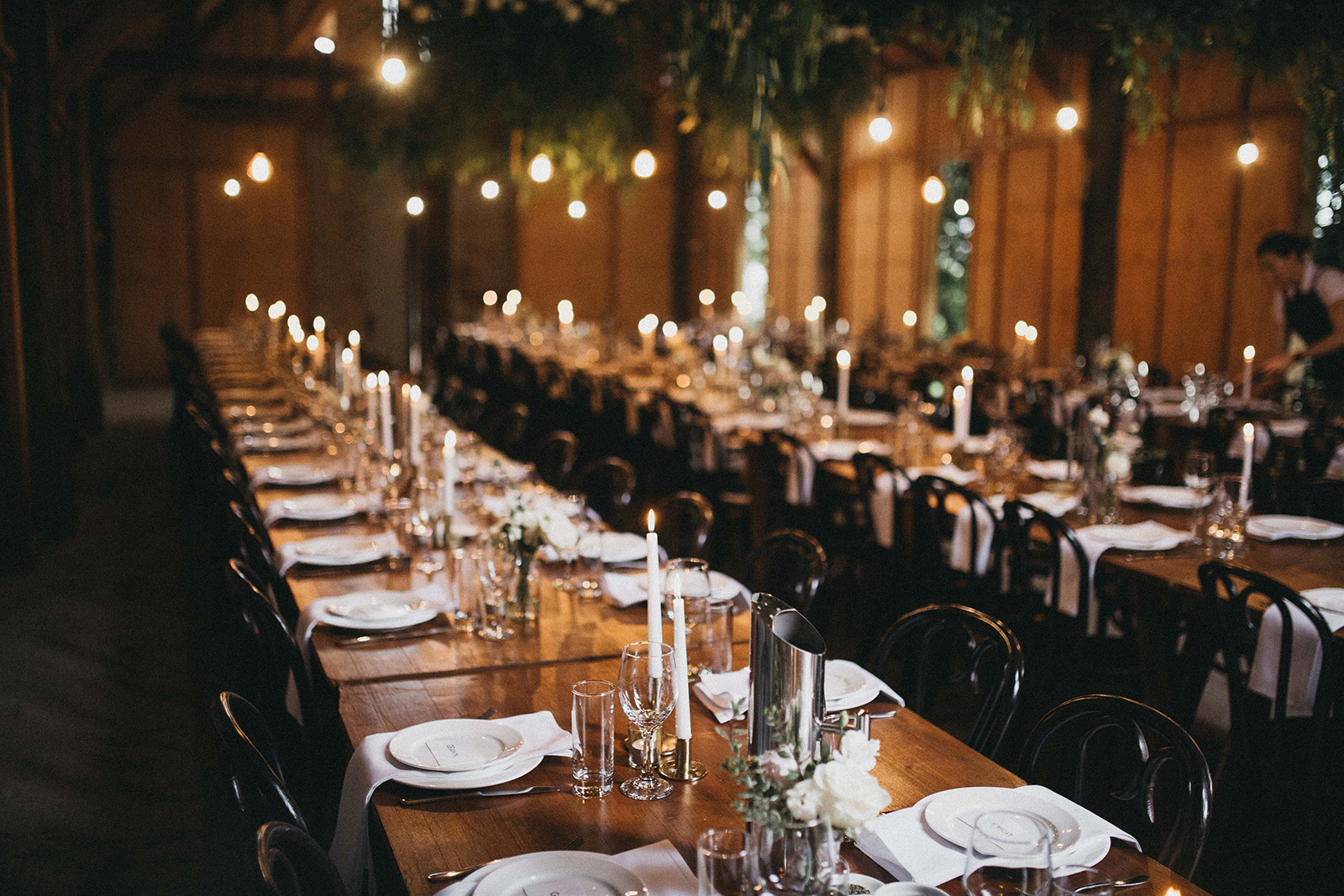 When it was dinnertime, the barn doors opened, revealing a magical space filled with flowers, candles, and dropdown hanging lights and greenery from the ceiling.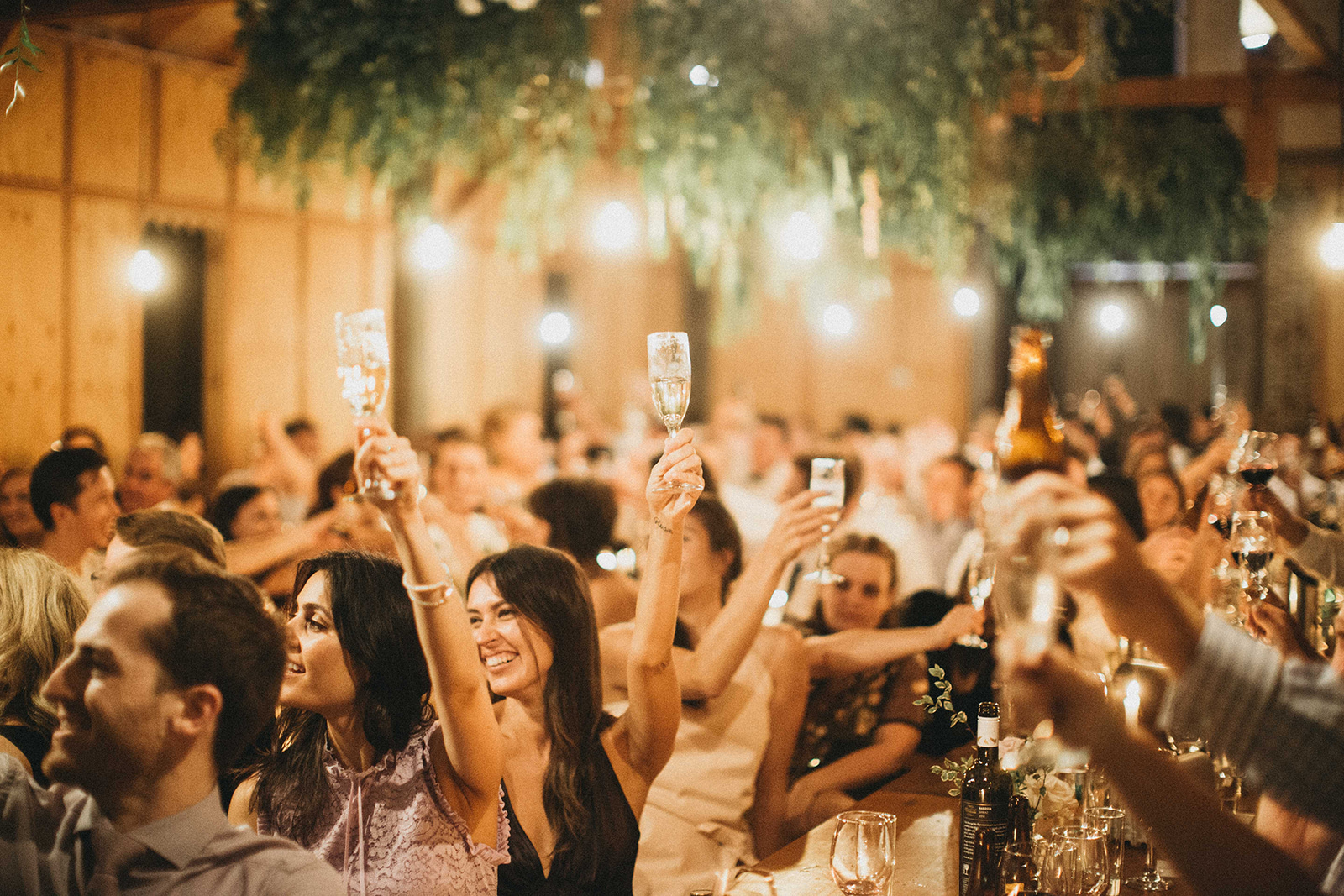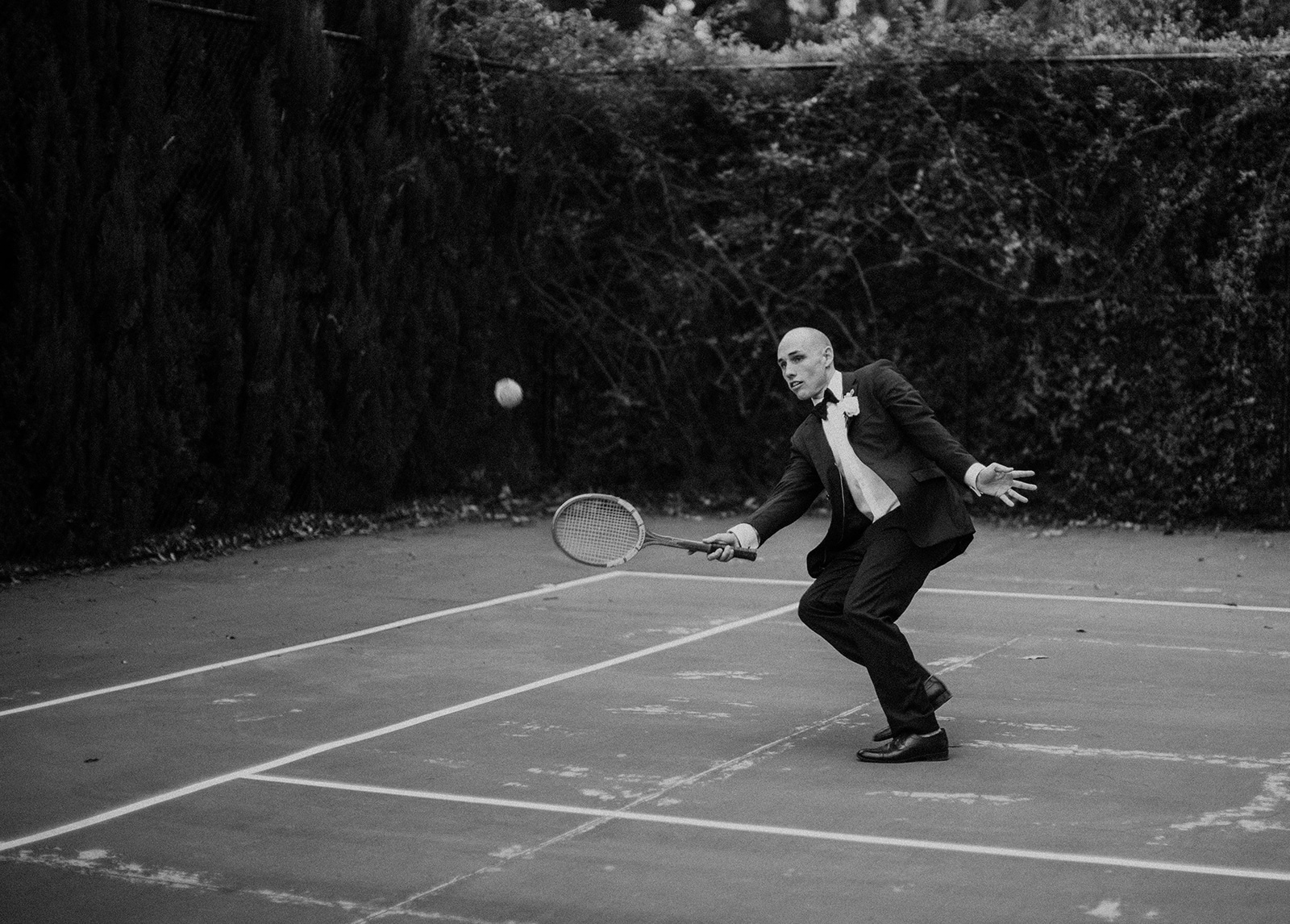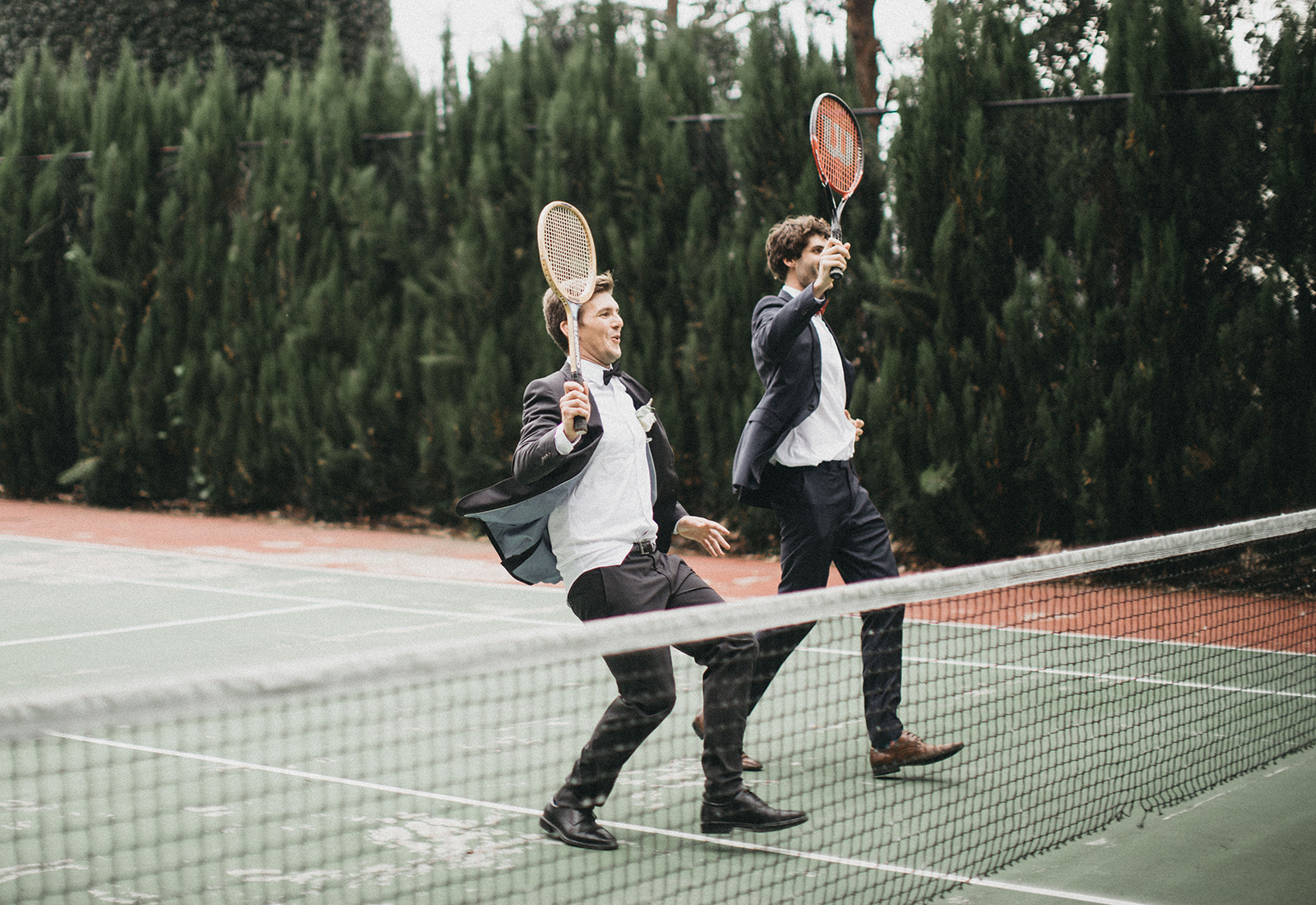 South Coast documentary photographer Joshua Mikael snapped the fun essence of the day beautifully. Of his storytelling style he says, "If you want me to be in the room when the real smiles come out, and the tears flow, and the wrinkles next to your eyes start creeping in… that's where I'll be."
VIEW JOSHUA'S PORTFOLIO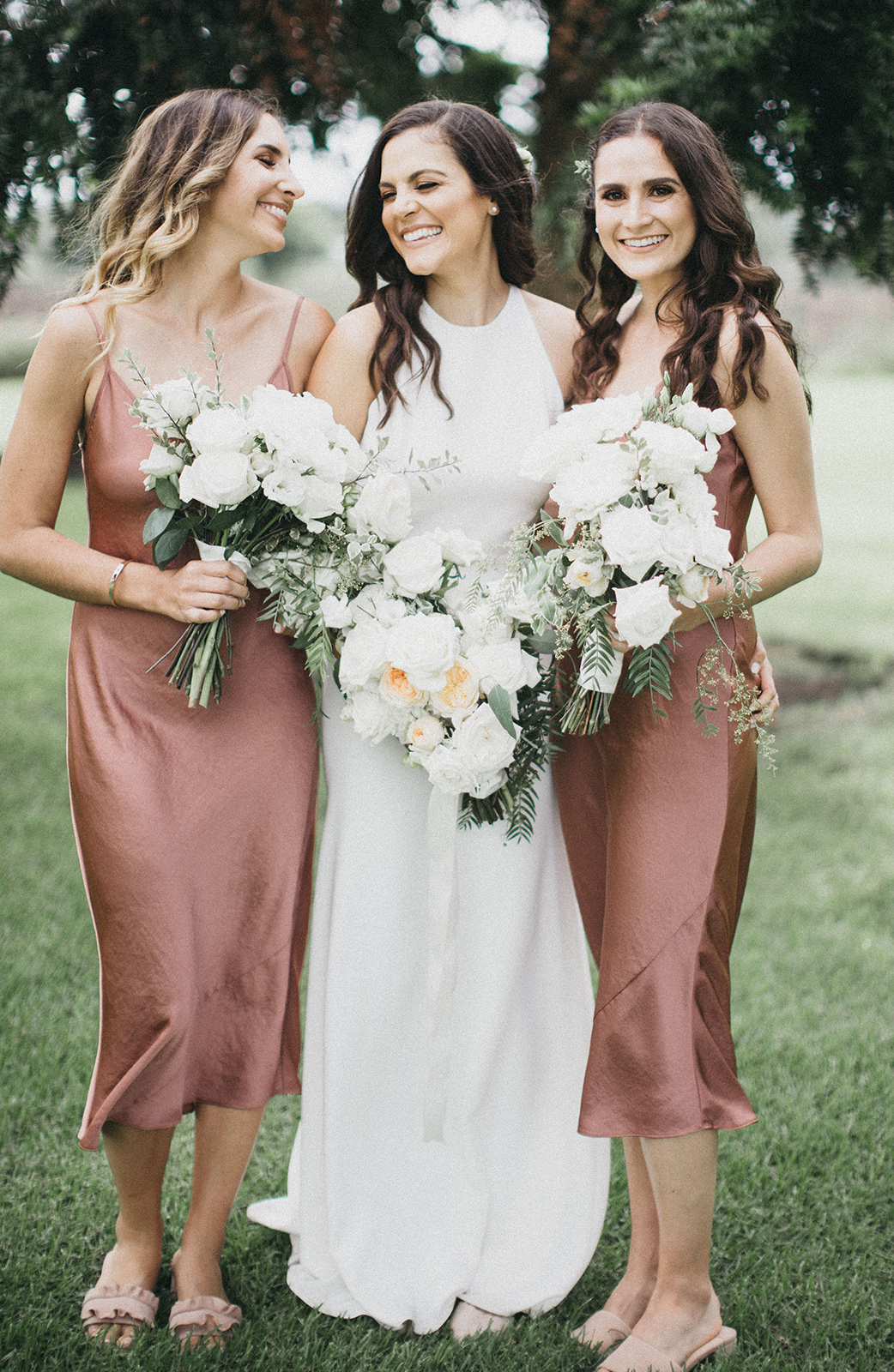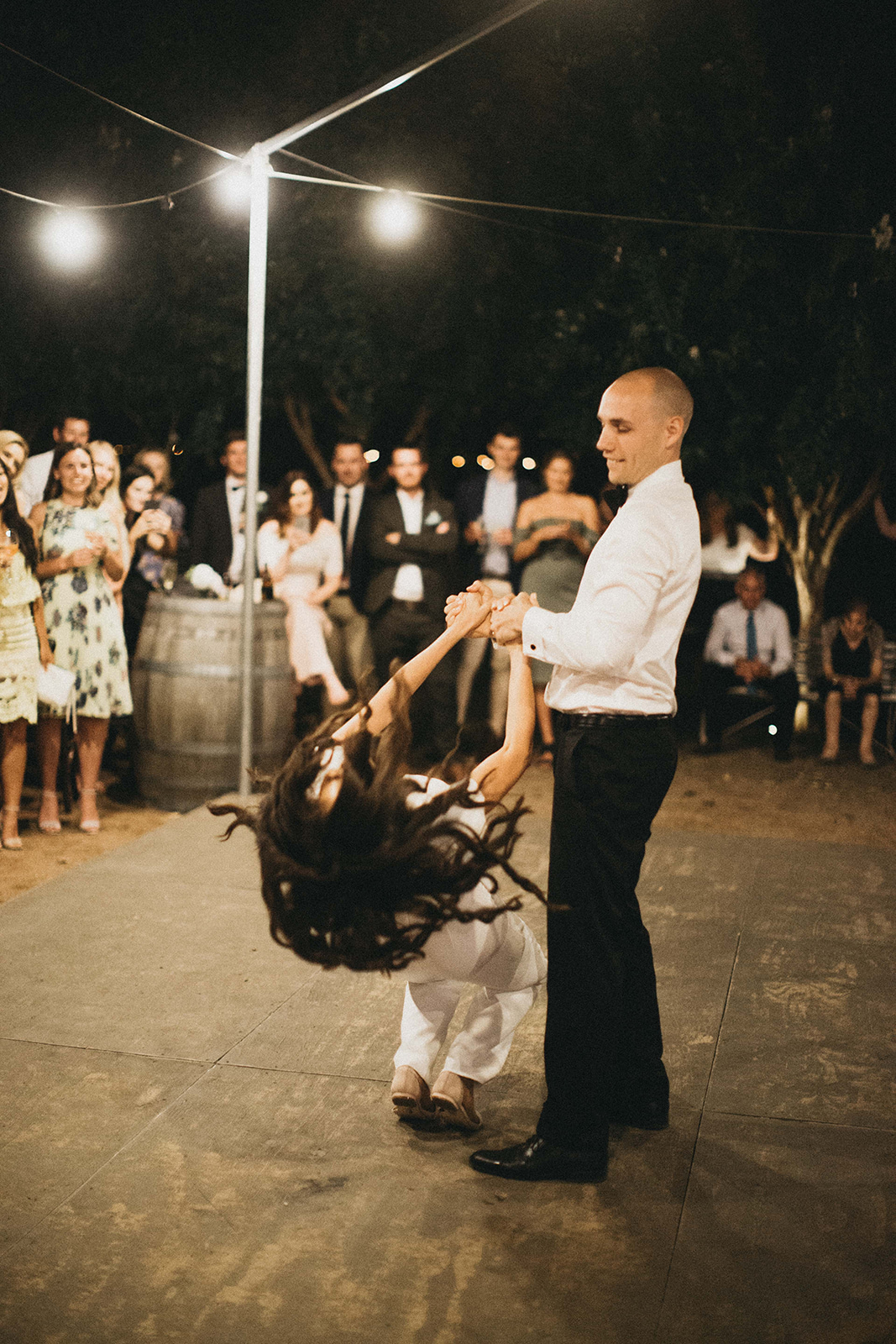 Michael and I took dance lessons before the wedding (which I highly recommend for any couple – it was such a fun activity to do together.) I changed into a jumpsuit and then straight to the dancefloor without anyone noticing. Our dance had lots of crazy lifts – our guests were super surprised and loved it.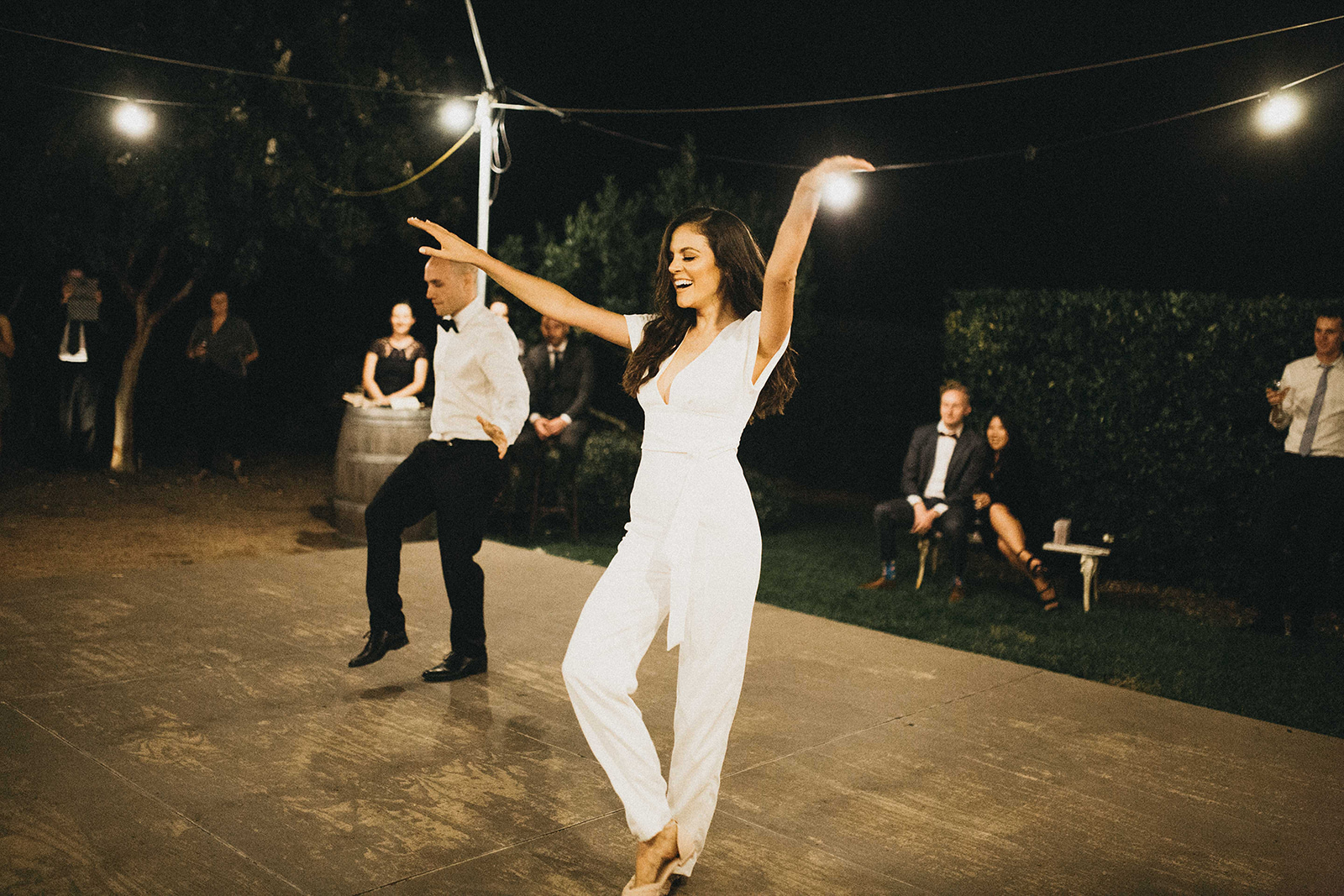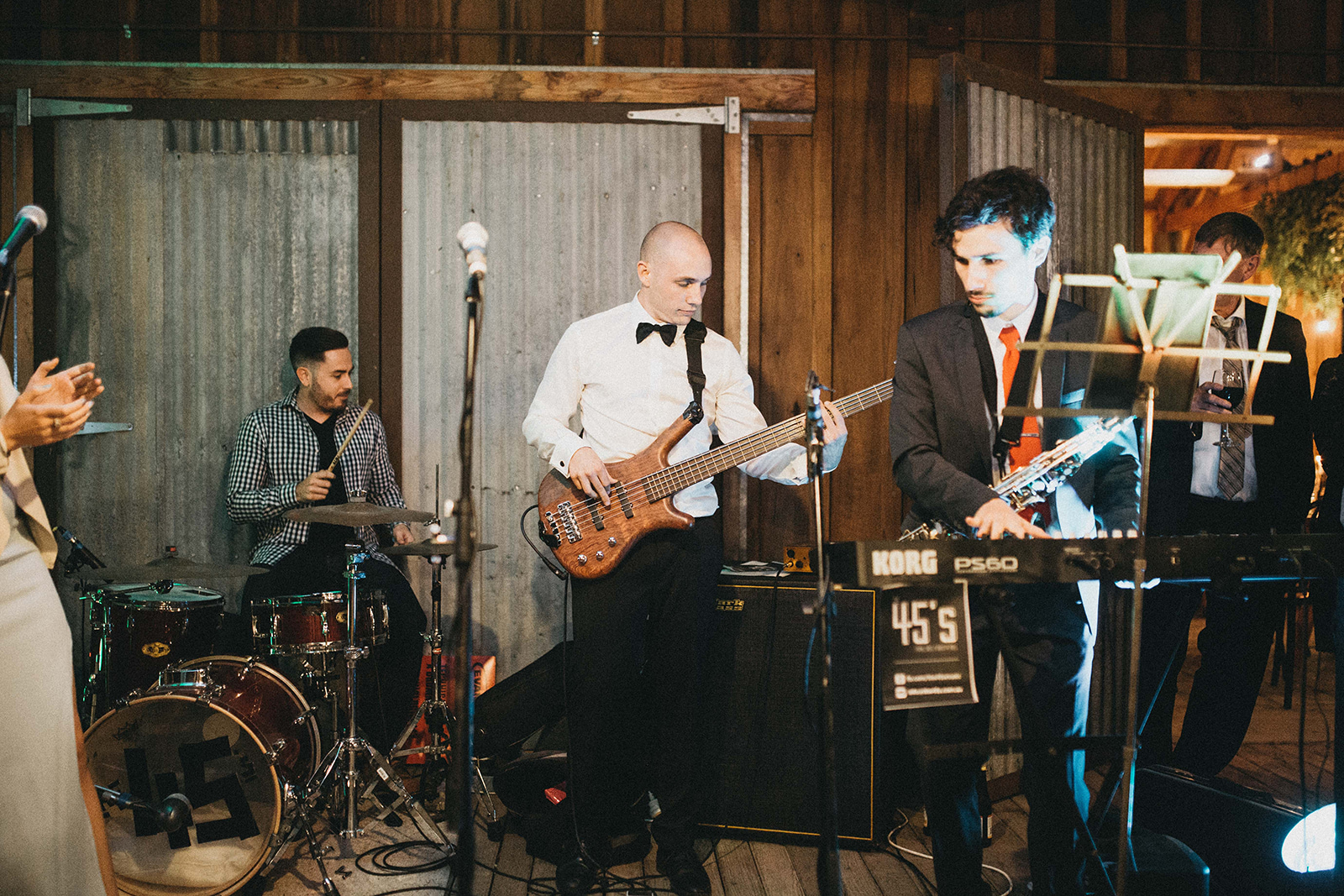 After dinner, we moved to the outdoor dance floor, surrounded by festoon lights and the live band was set up on the porch of the barn – a perfect stage! We surprised everyone and Michael's band played… including Michael on the bass guitar.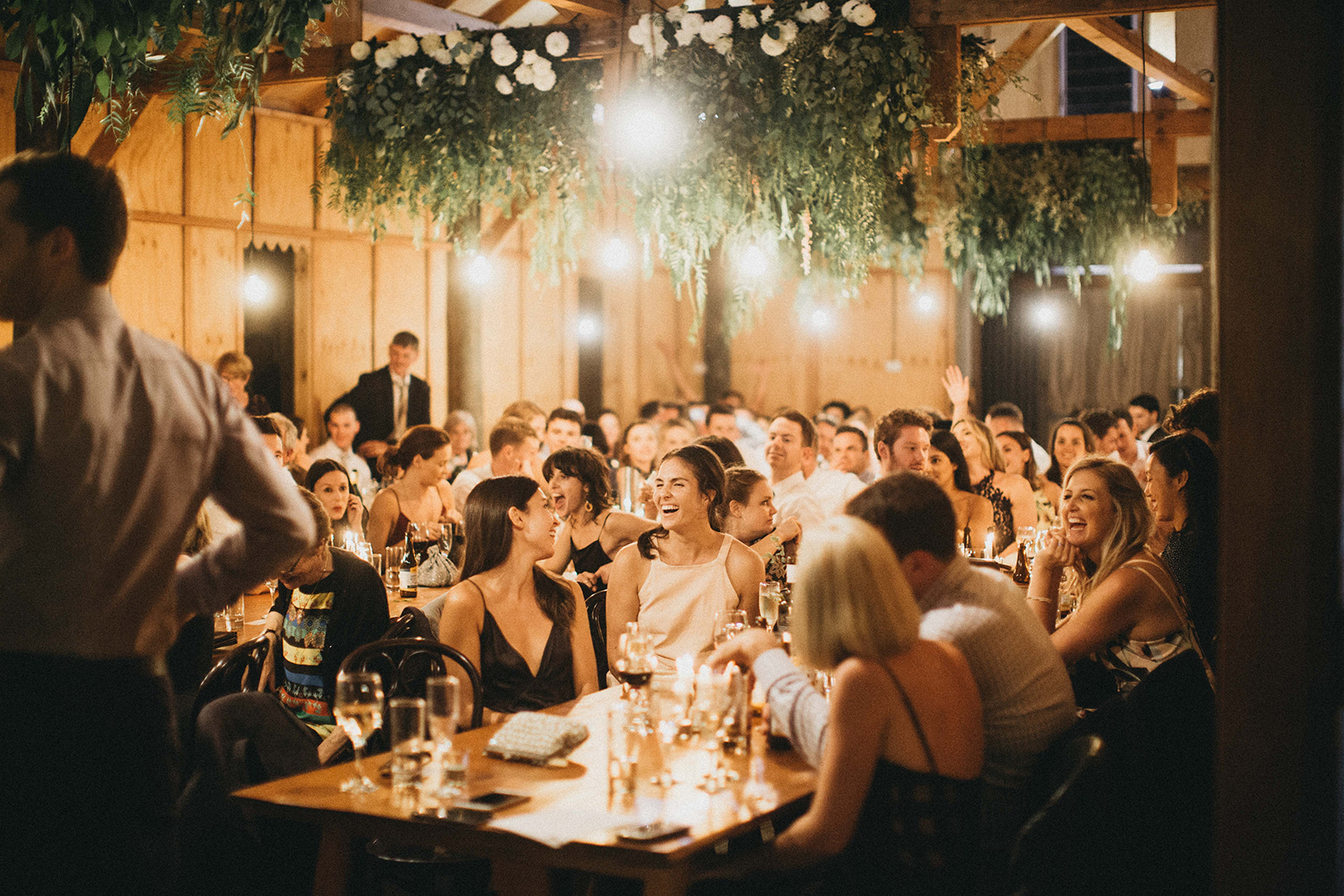 VIEW SOUTH COAST VENUES HERE
VISIT JOSHUA MIKAEL PHOTOGRAPHY