When Natasha and Alex first met they were both working on Hamilton Island, but the paradise of island life soon turned to disaster when Cyclone Debbie hit.
"It brought us closer together," Natasha, 30, says of the storm, which hit just two weeks after they first met. "We fell in love straight away."
Natasha and Alex, 26, now call Sydney home, and it was from there that they planned their rustic garden wedding.
Natasha says the couple envisioned a small backyard surprise wedding, setting the date for April 17, 2018. "We only told our closest family and friends and my family from Perth flew over for the big day," Natasha says of the intimate guest list of 18.
The pair hired out The Whispering Book Guesthouse for their intimate celebrations, holding them in the venue's backyard. "This place worked perfectly as it was the guesthouse to the Whispering Brook Winery so we had the whole vineyard as our backdrop and surroundings," the bride says.
Savvy online shopper Natasha did most of the styling and decor herself and enjoyed the challenge. She says their rustic garden wedding was proof that beauty can come on a budget.
"You don't need to spend an arm and a leg to make it the most perfect day ever," she says.
"Ours was perfect. We wanted a small and intimate wedding with just our closest friends and family."
Photos courtesy of Kendell Tyne Photography.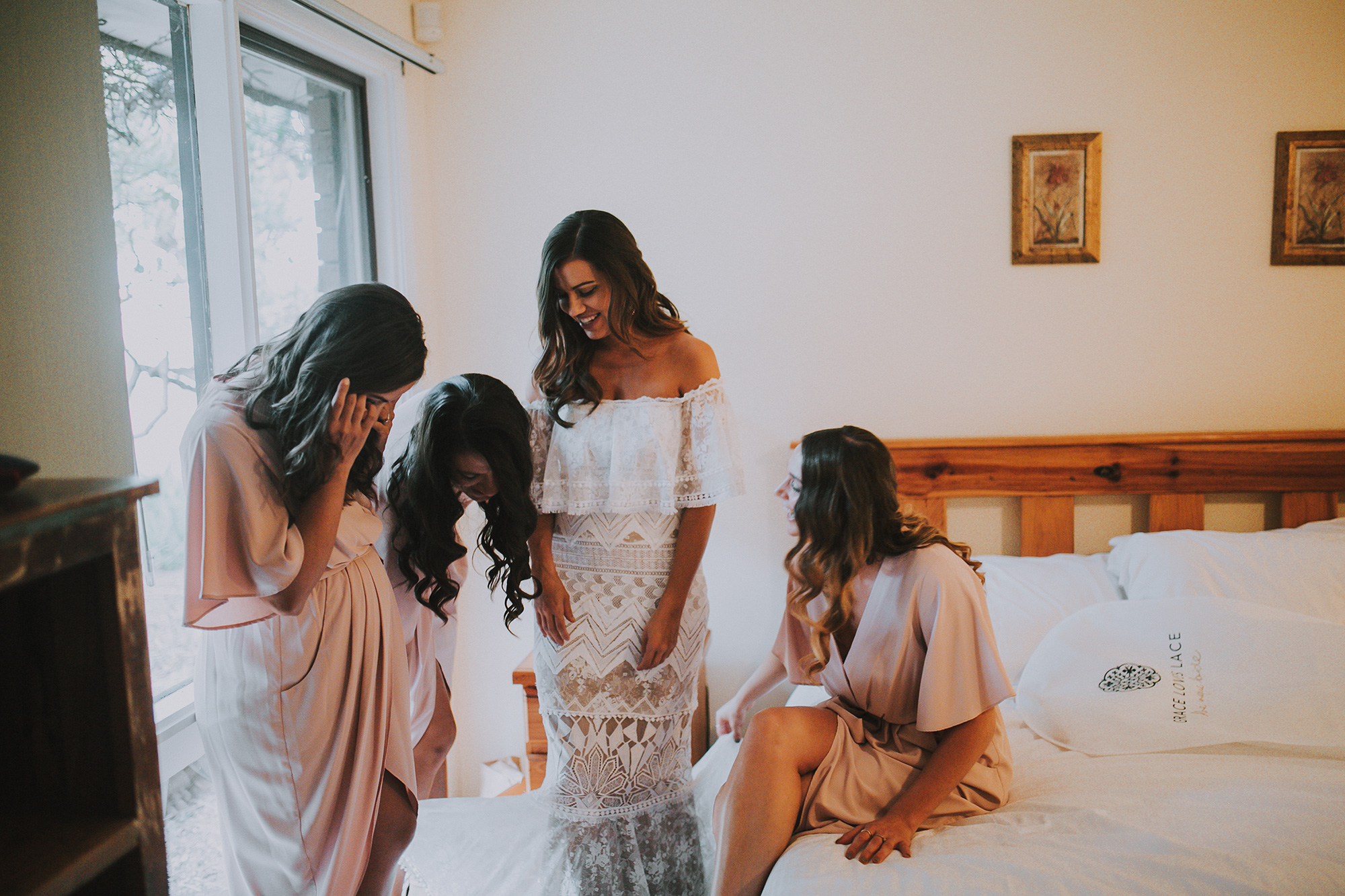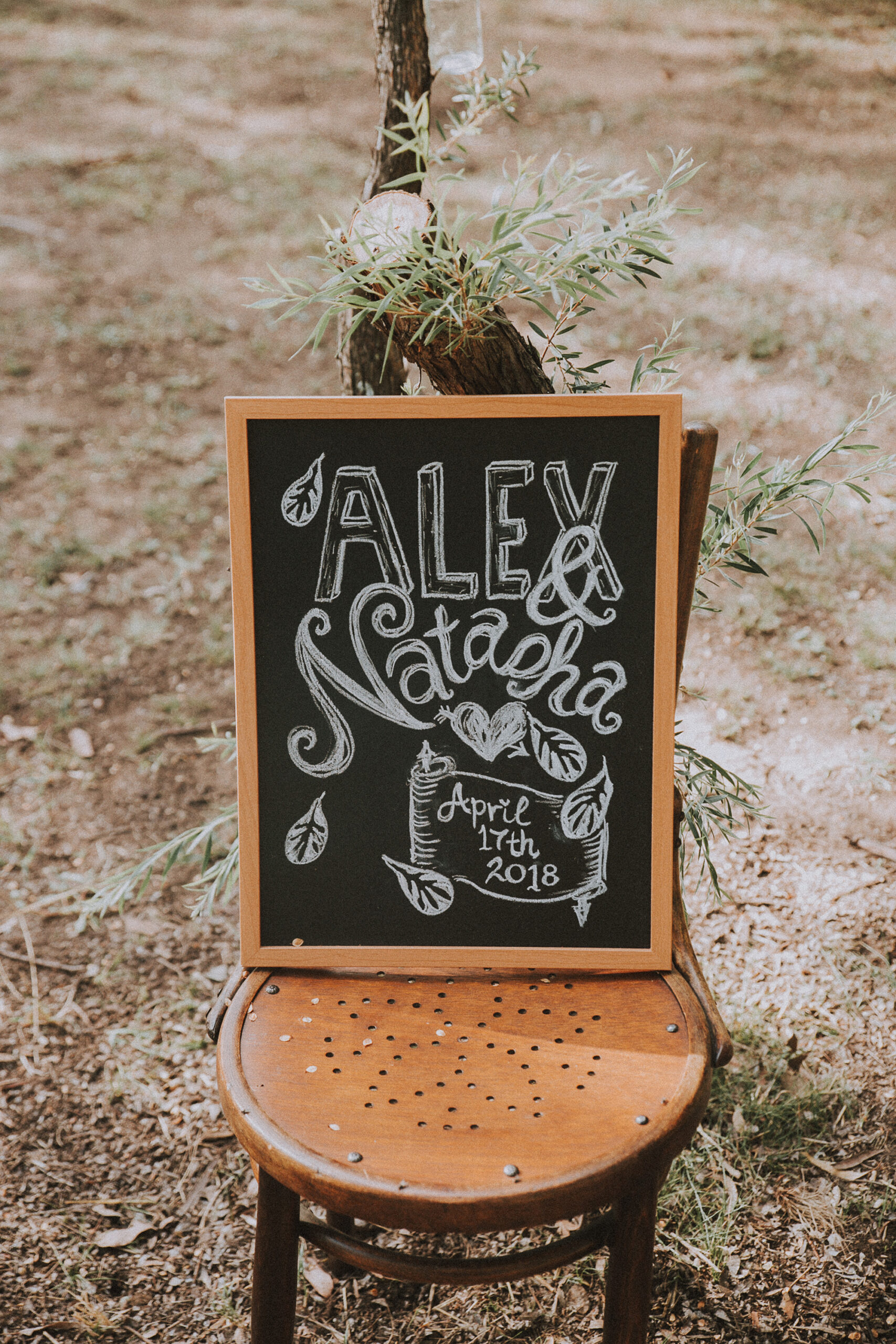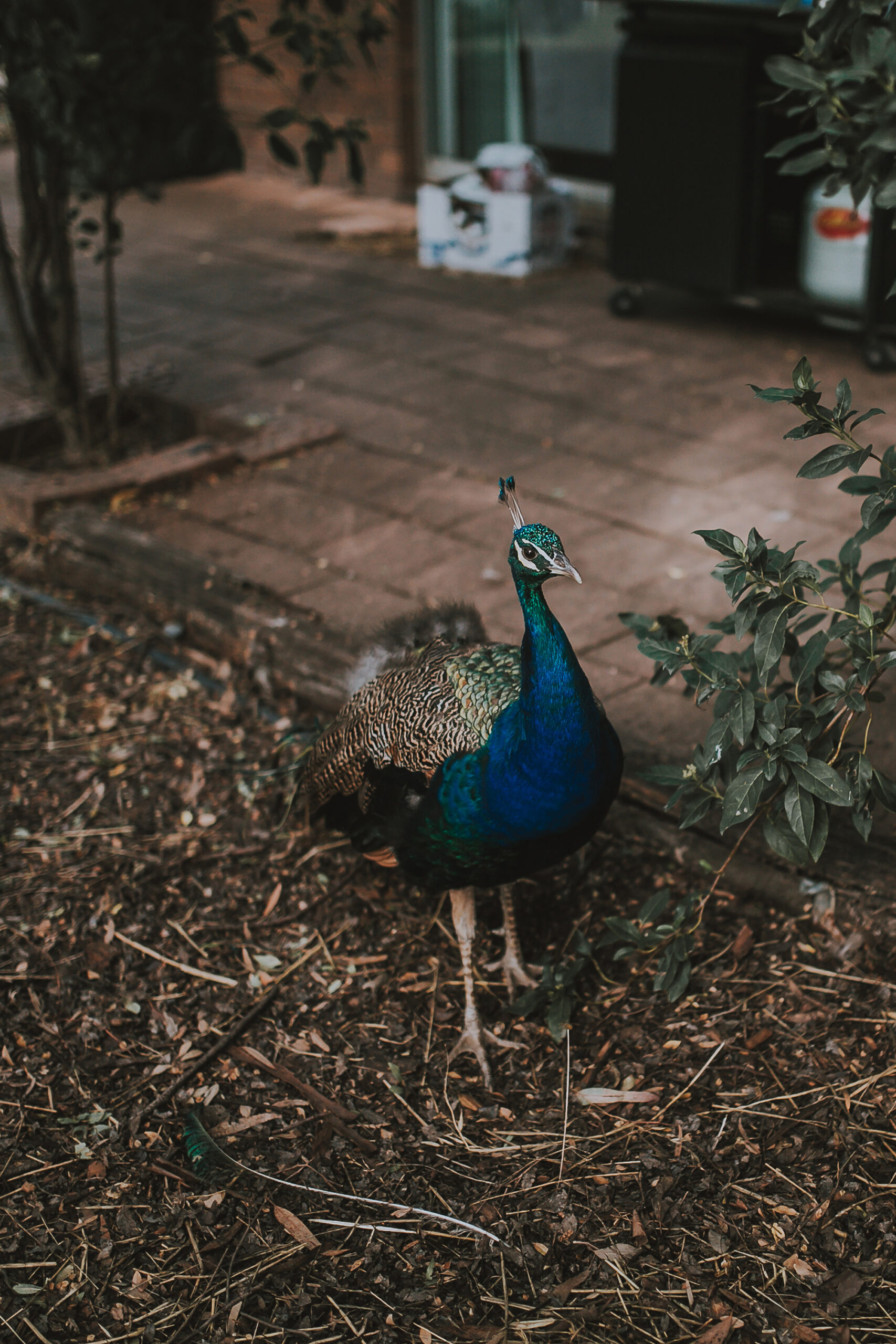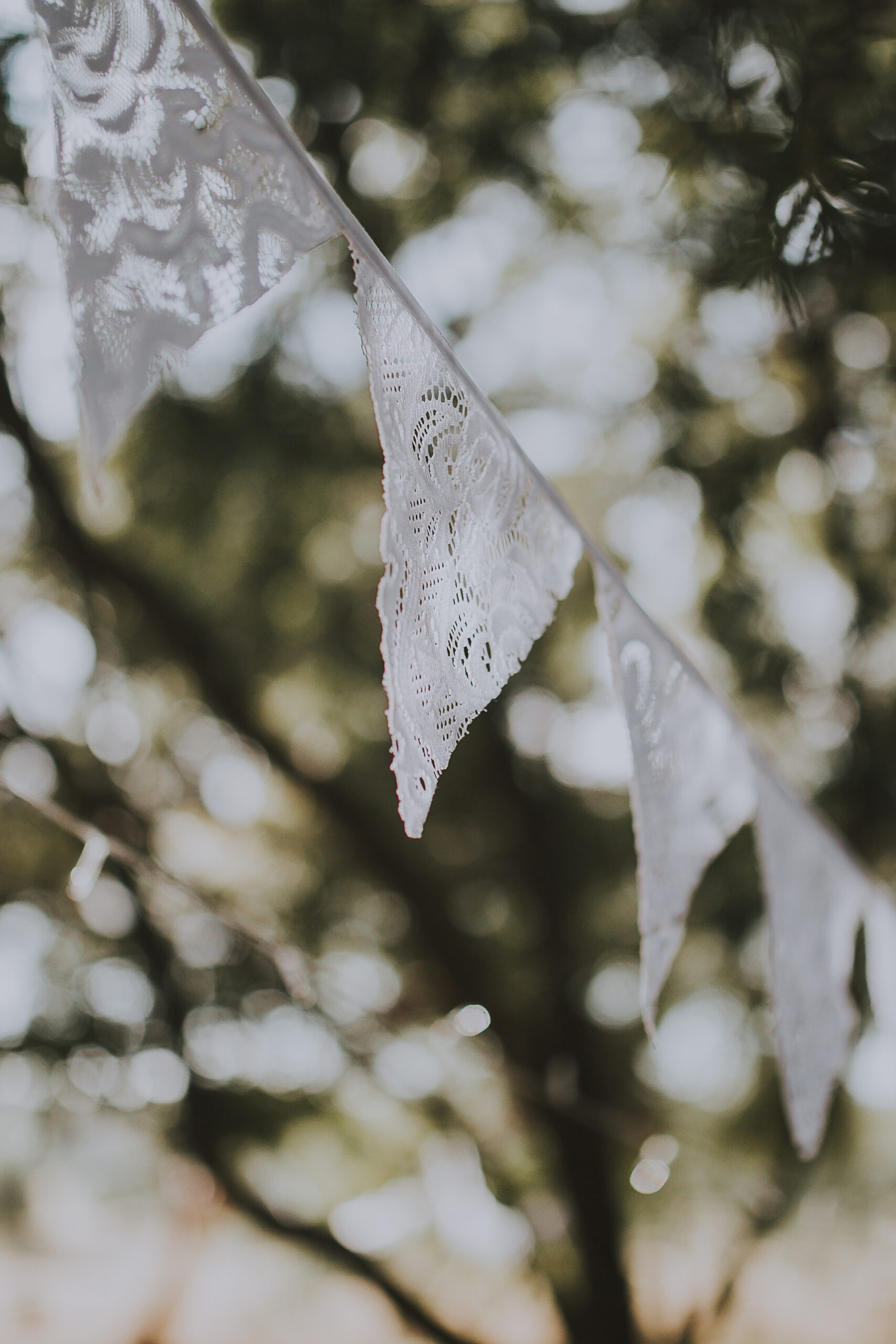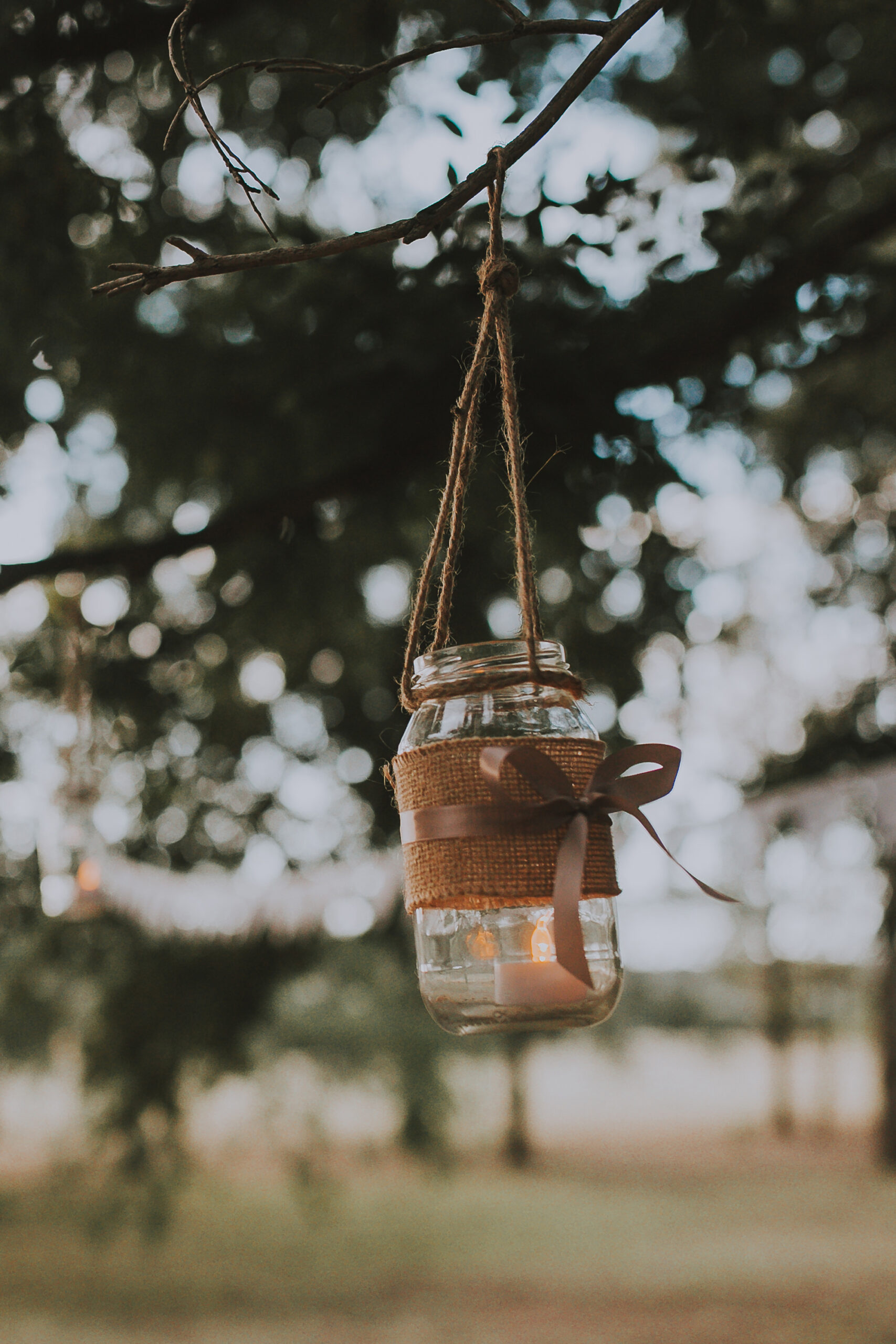 "My older sister used olive grove leaves, and flowers from inside the house on our wedding arbour. She's very creative," says Natasha.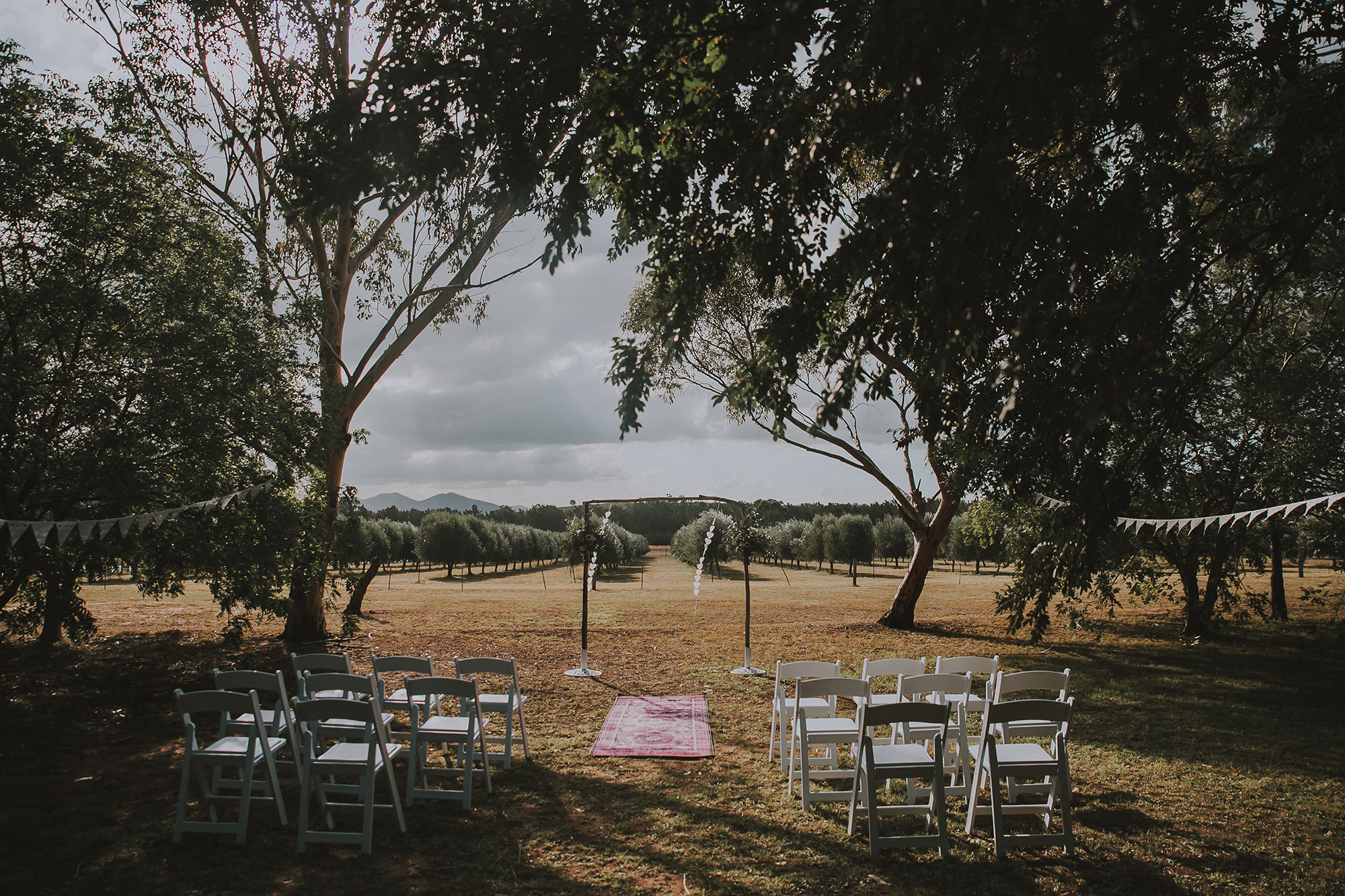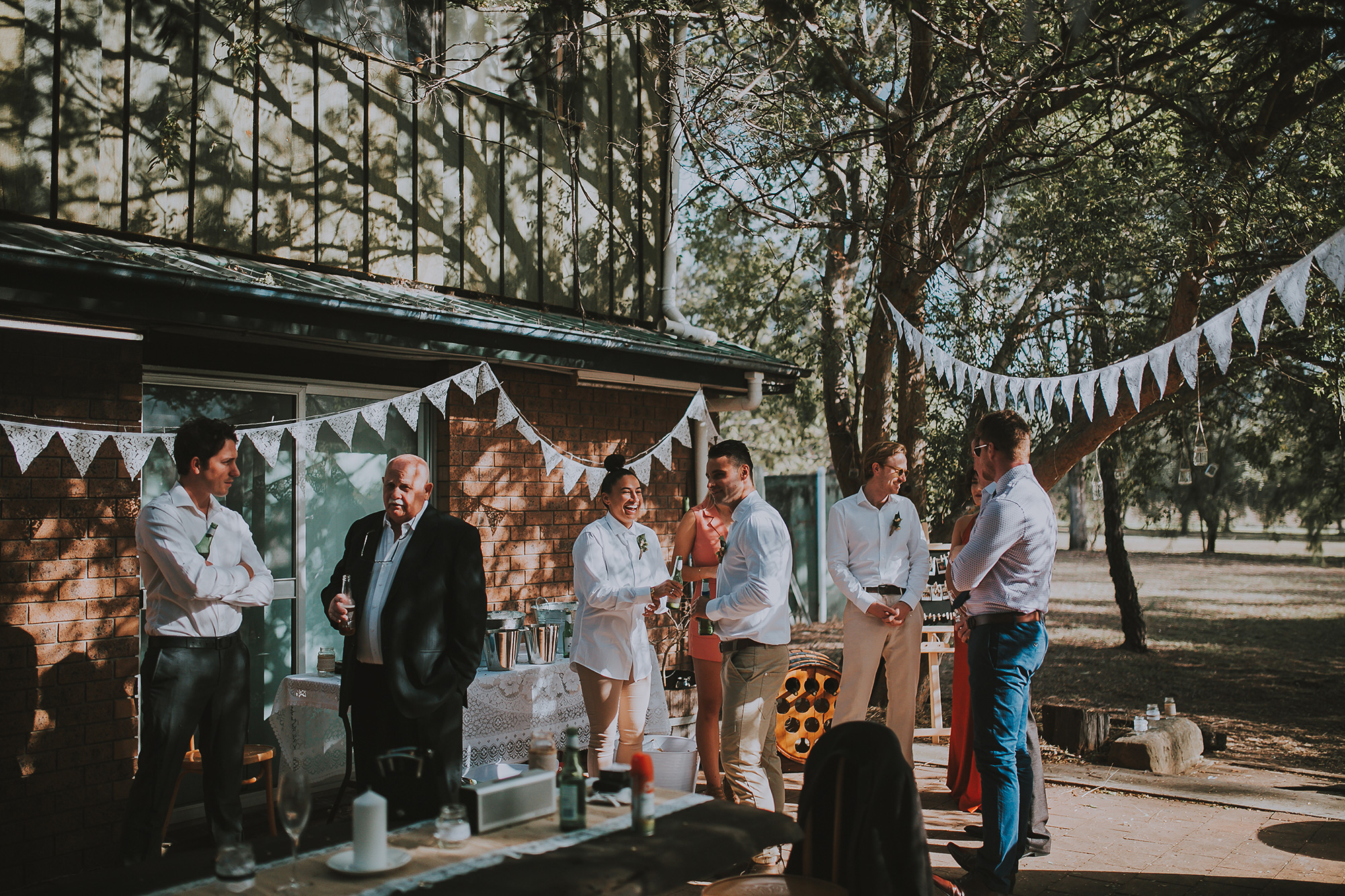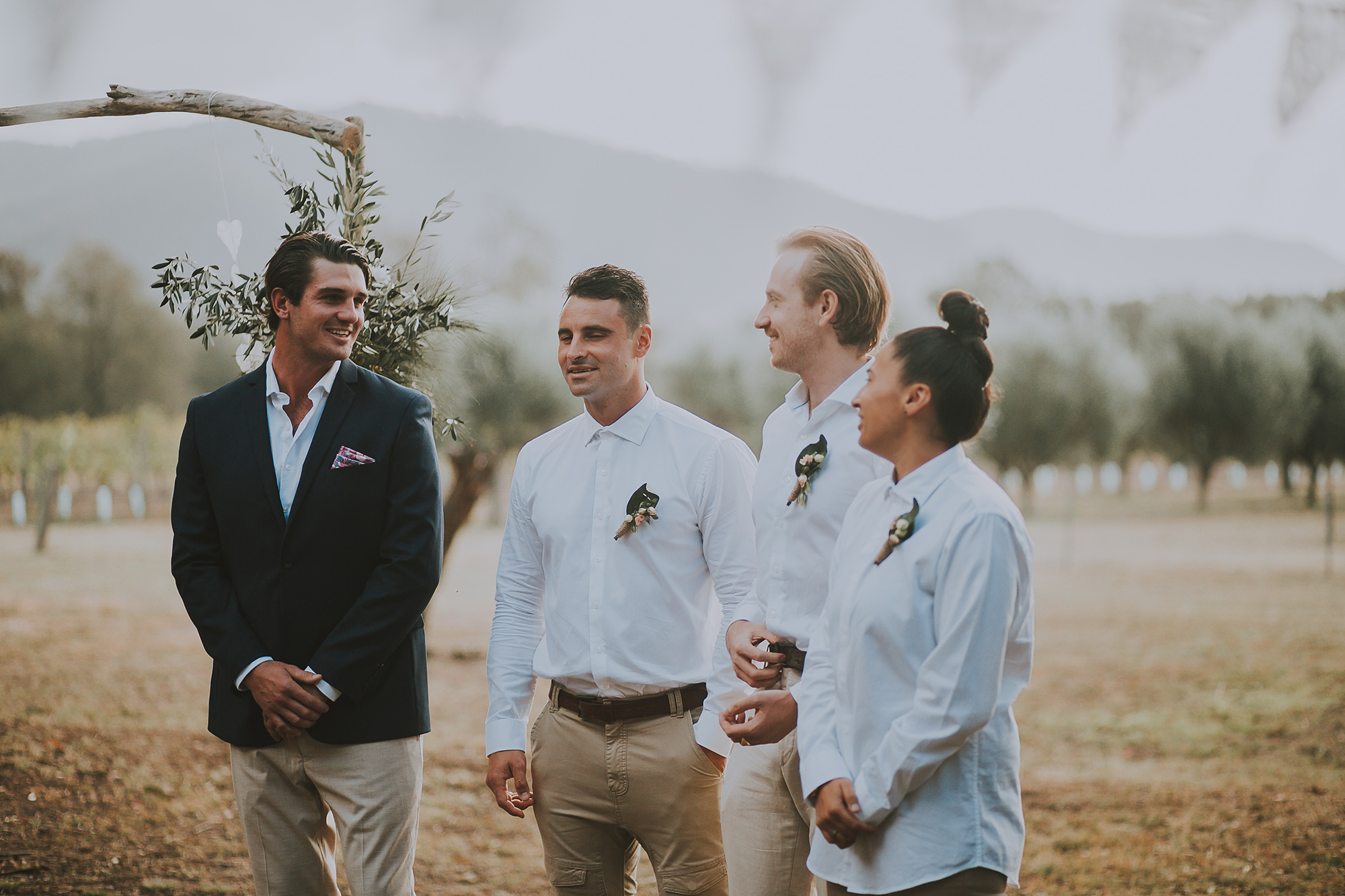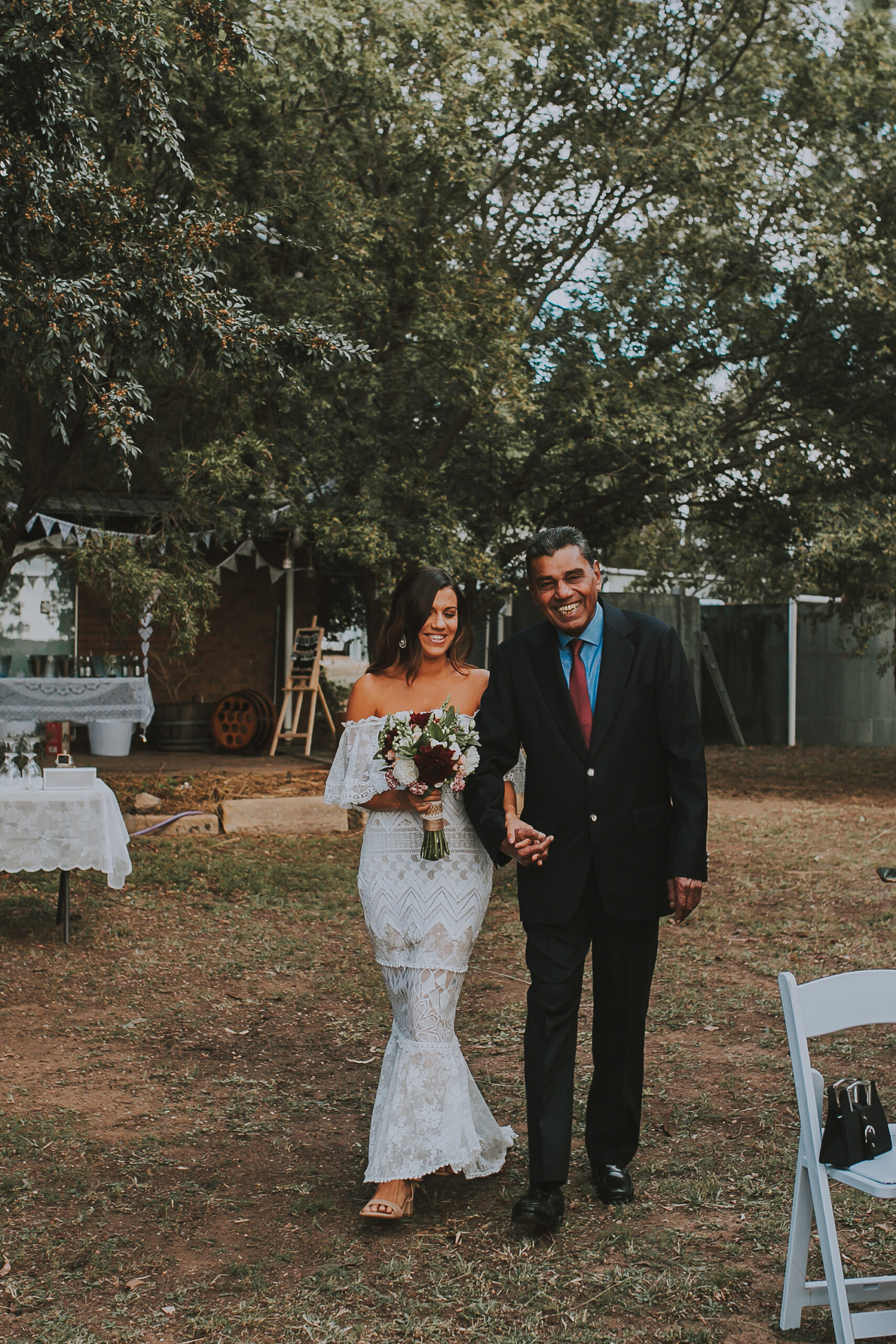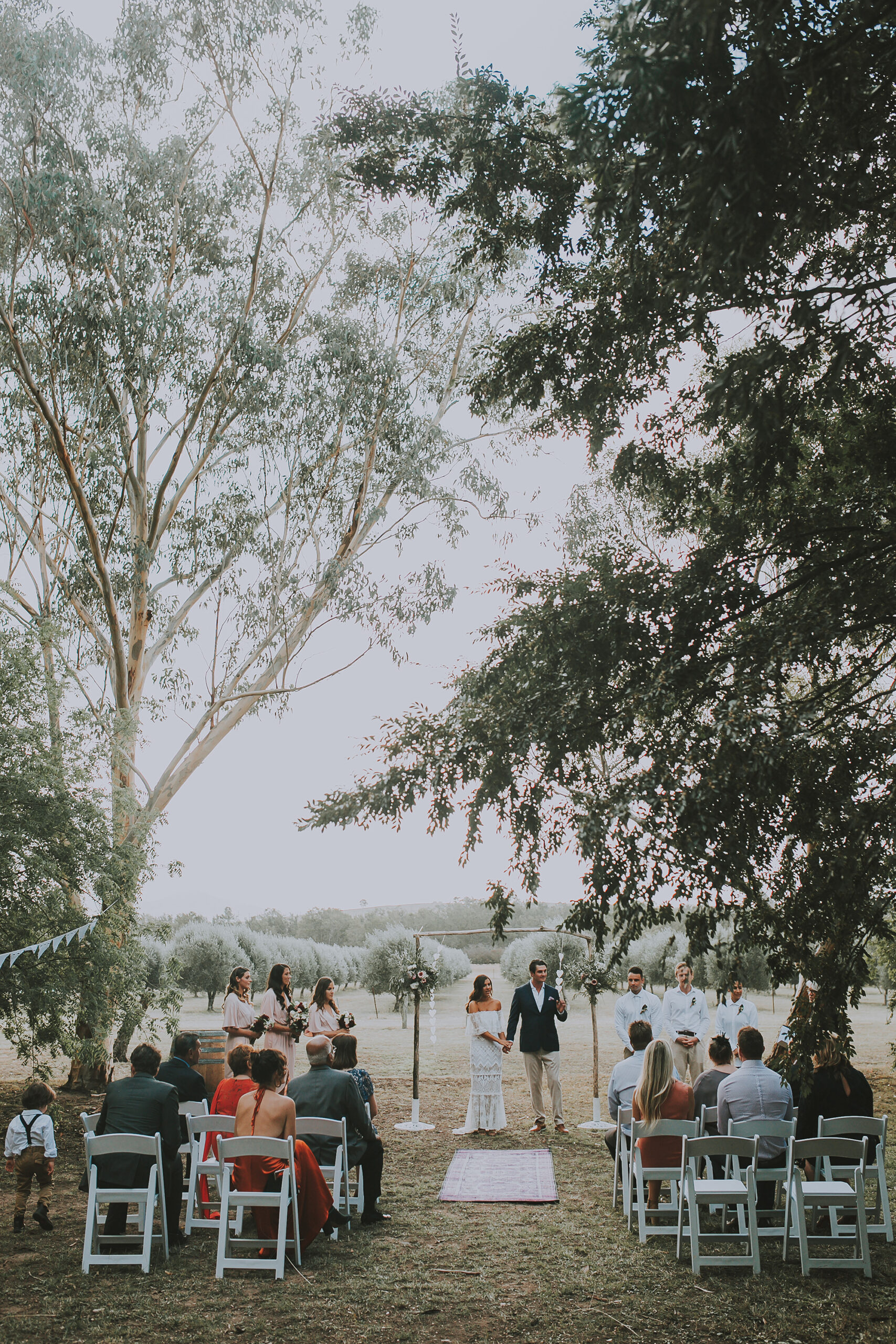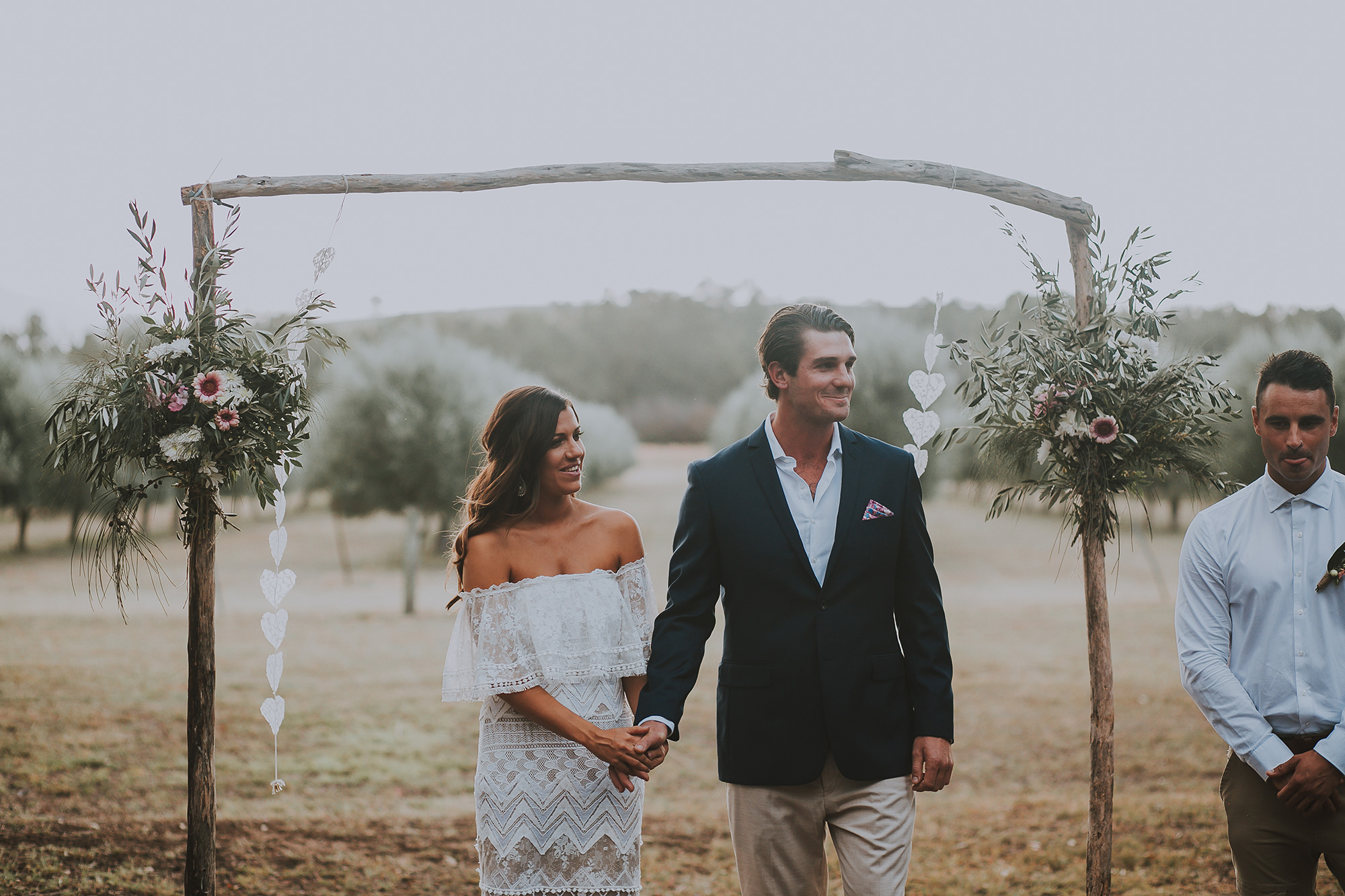 "I fell in love with this dress from the moment I saw it," Natasha says of her Grace Loves Lace gown. "I love wearing off-the-shoulder pieces and this dress was exactly what I wanted. I loved
the lace and felt that it suited the theme of our wedding perfectly."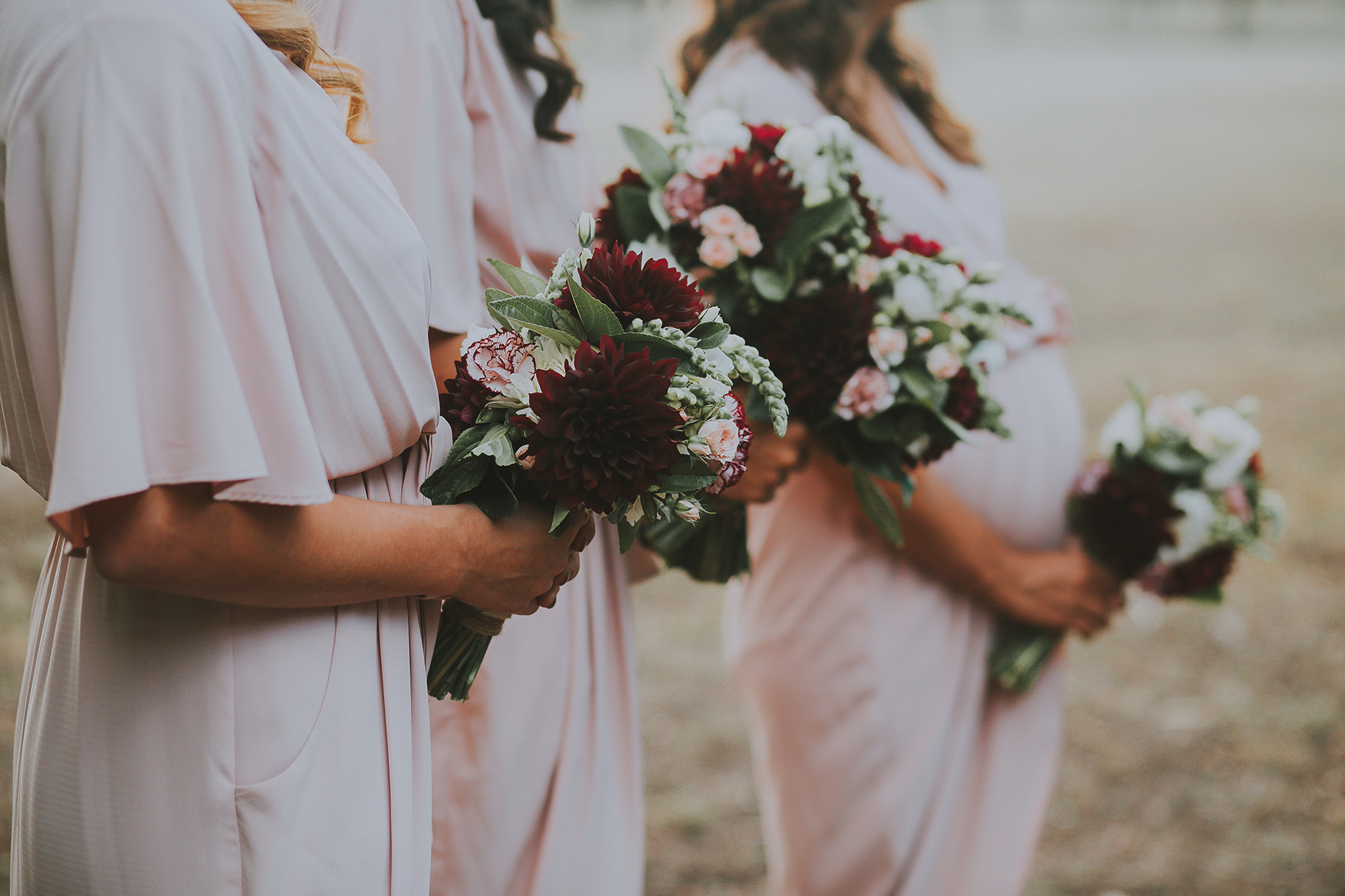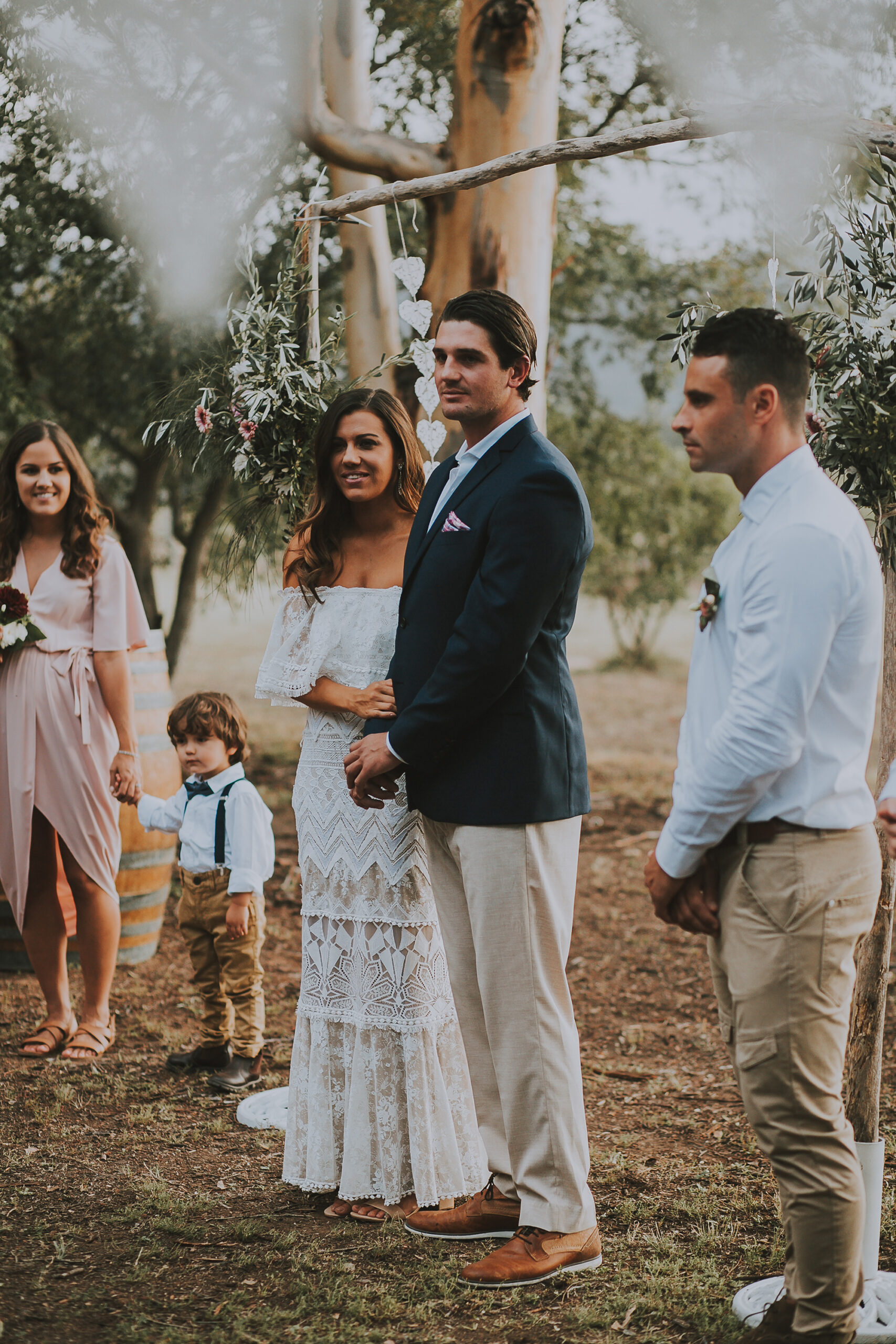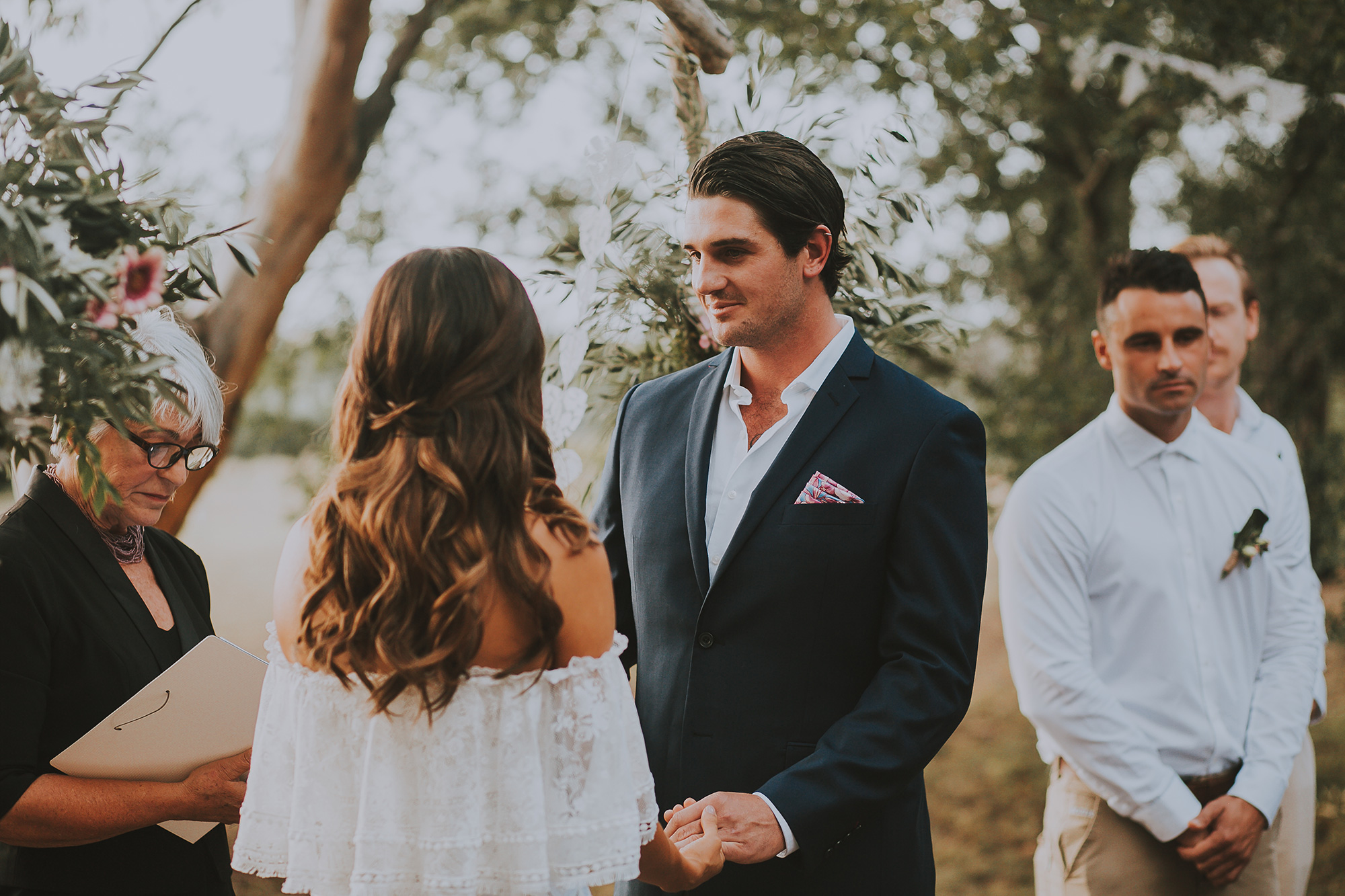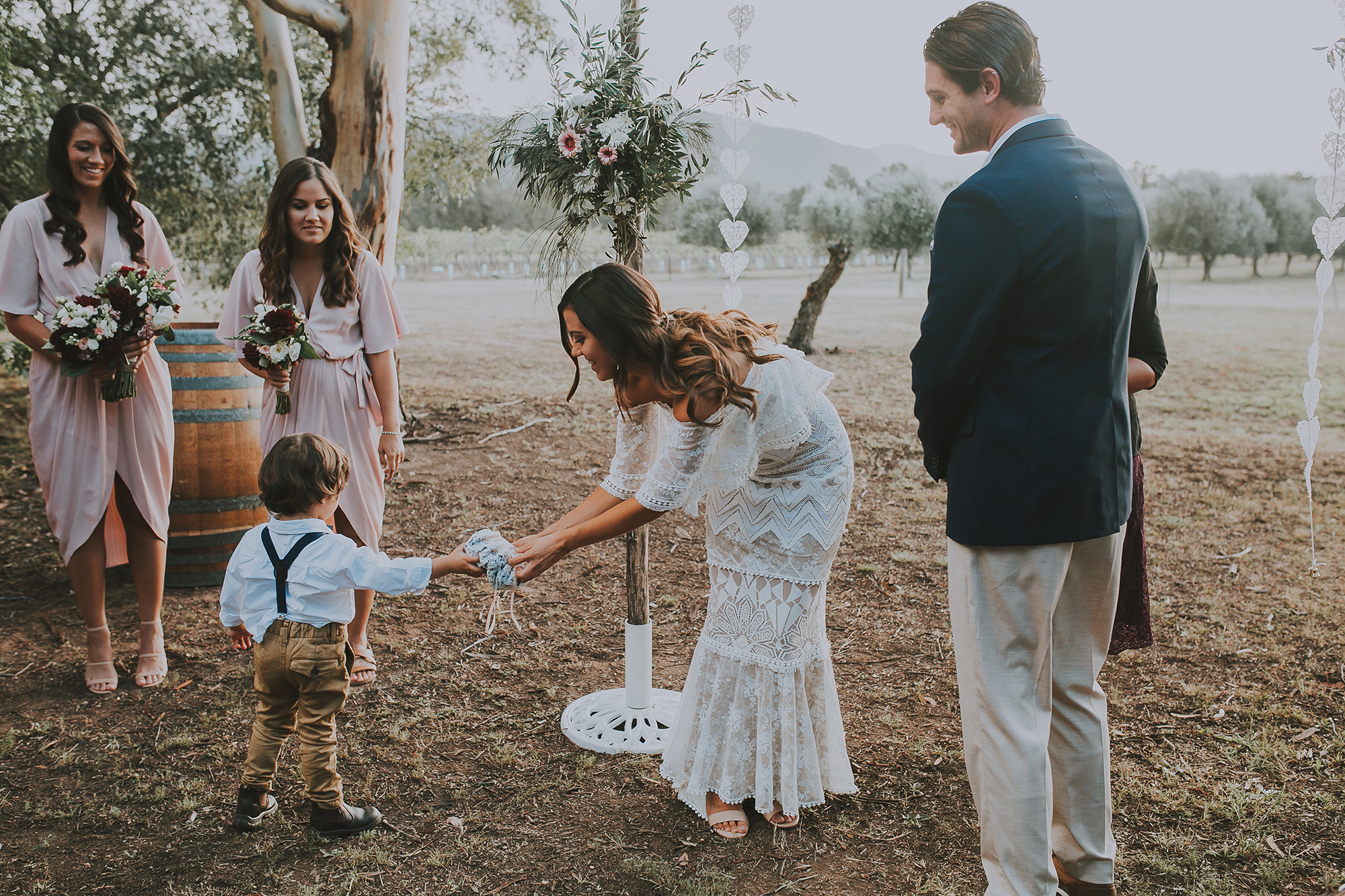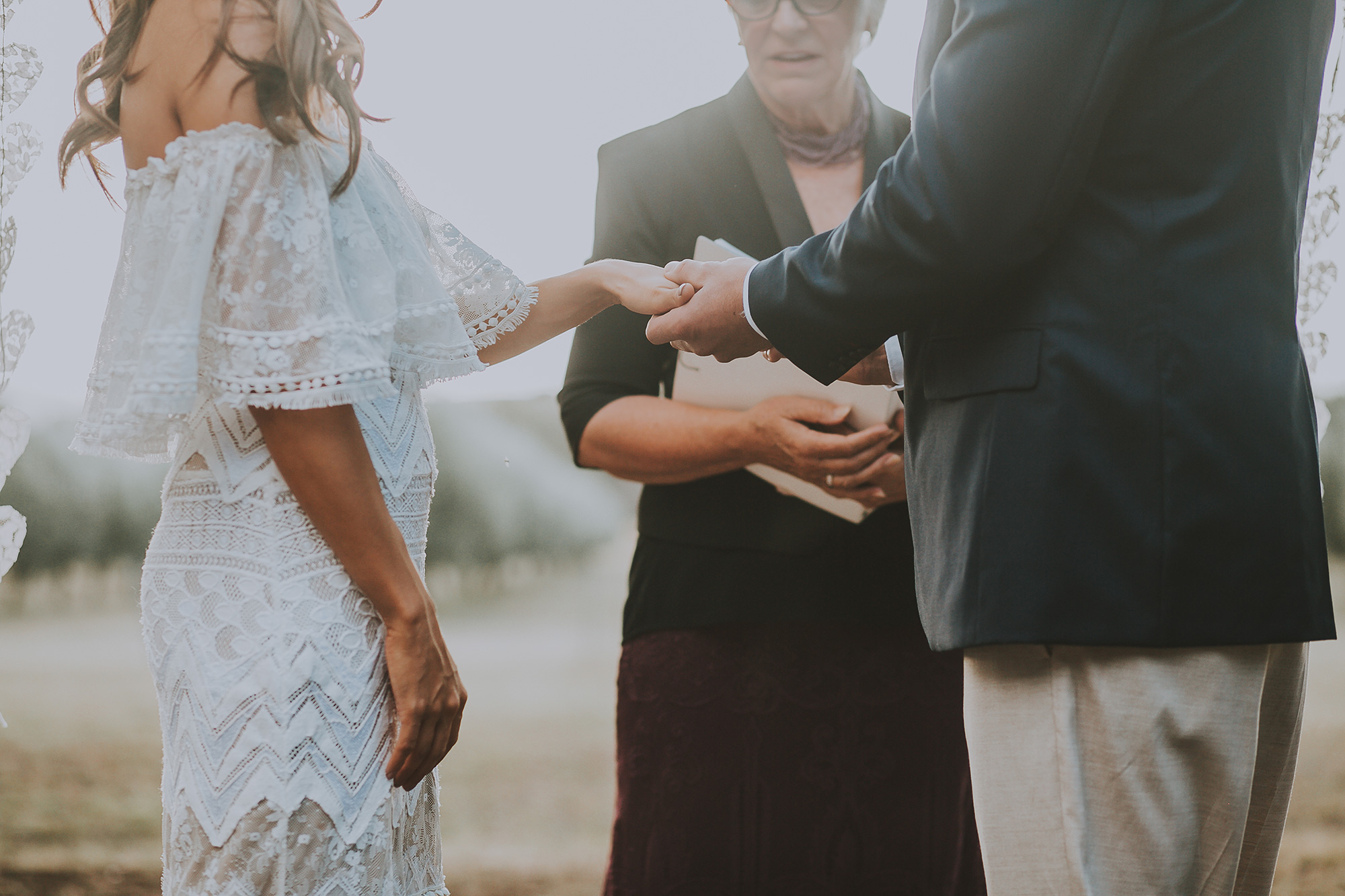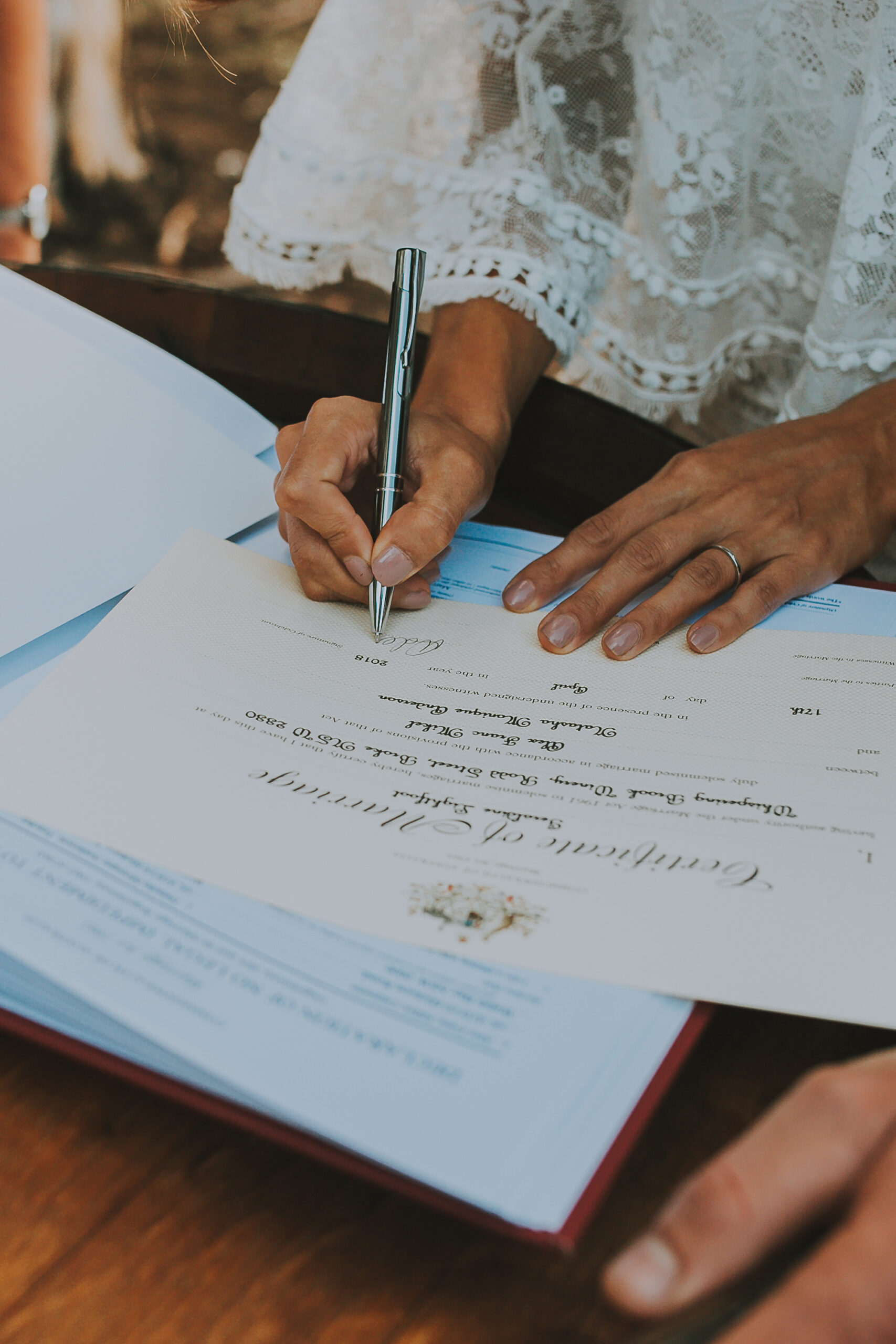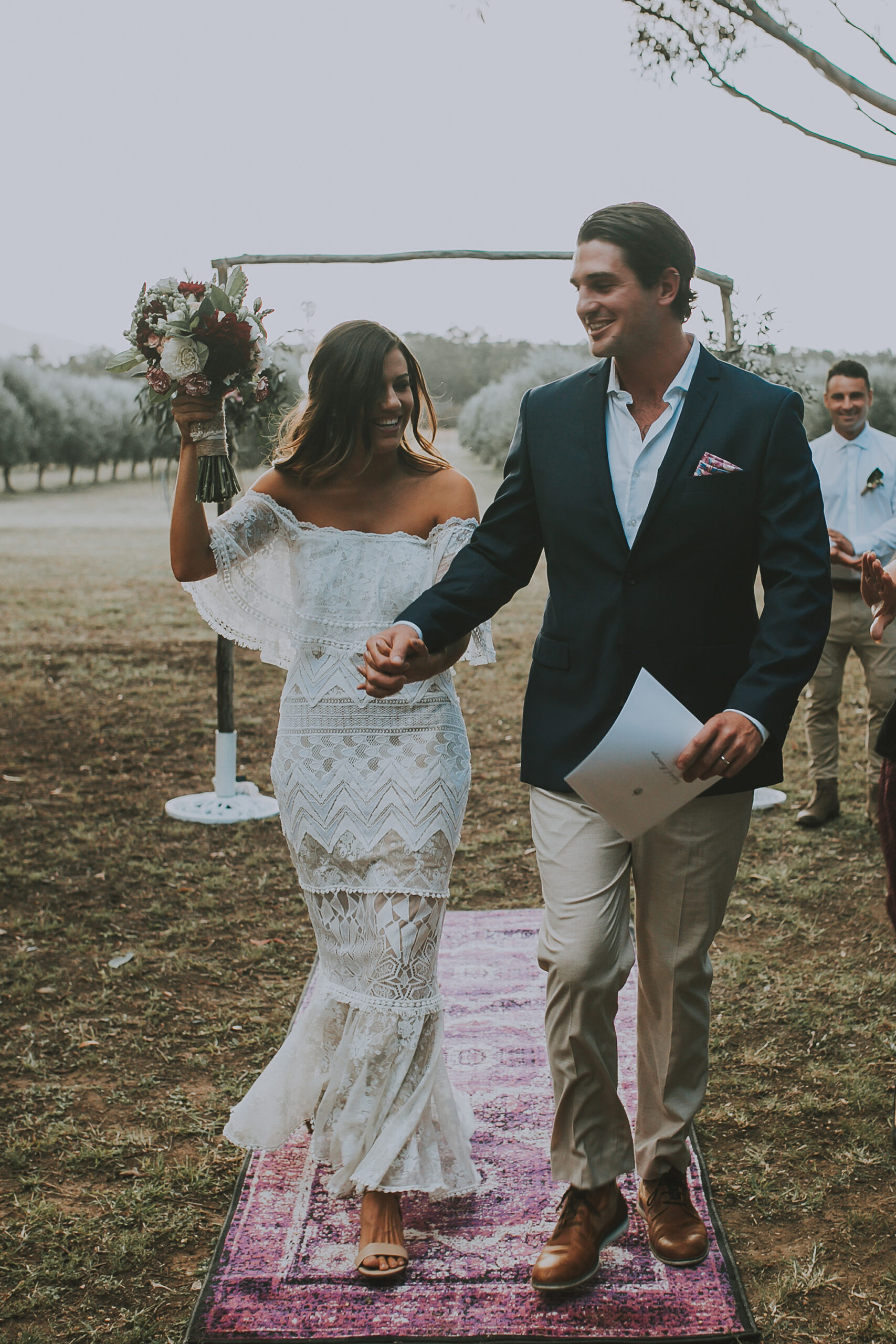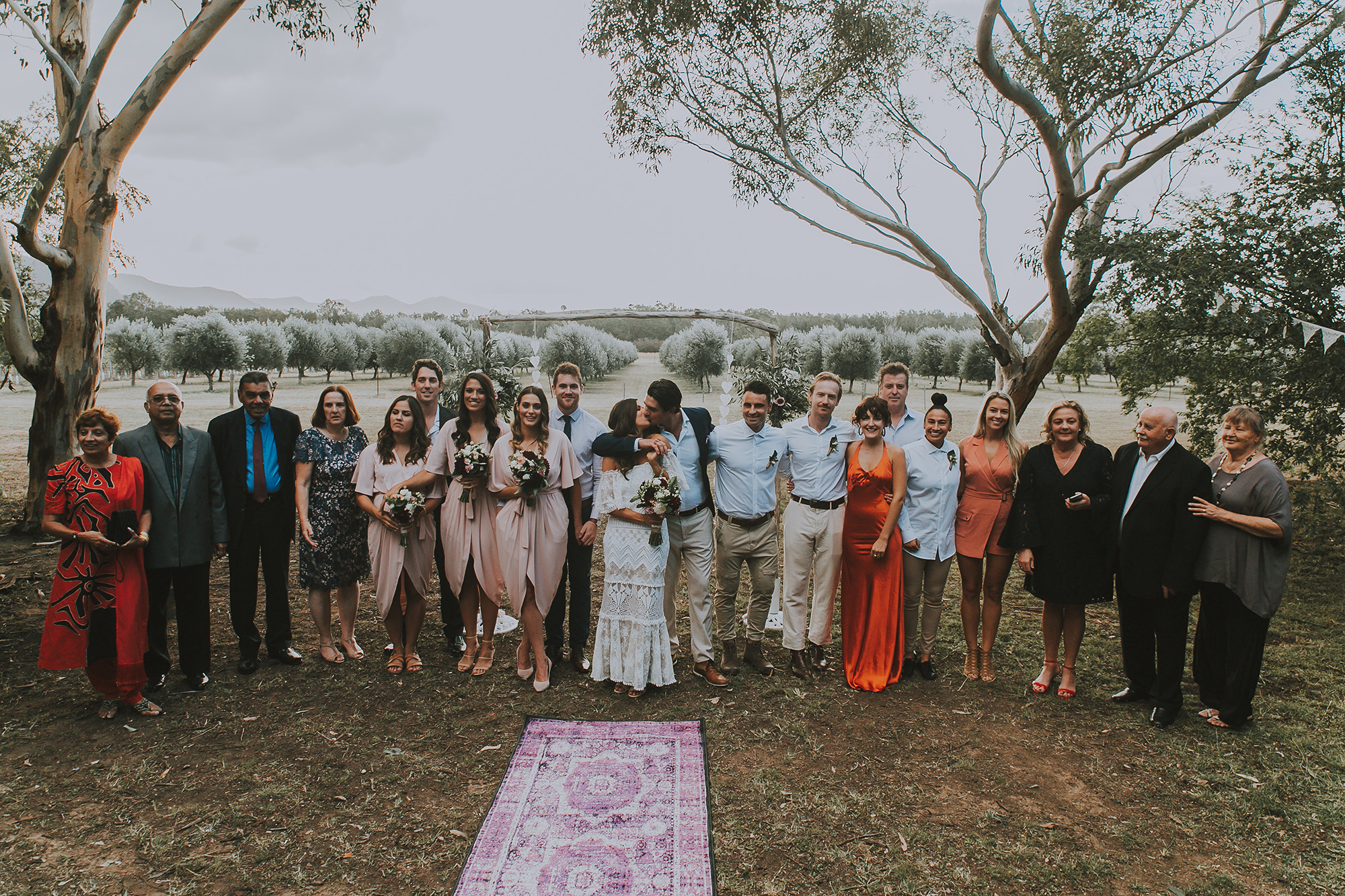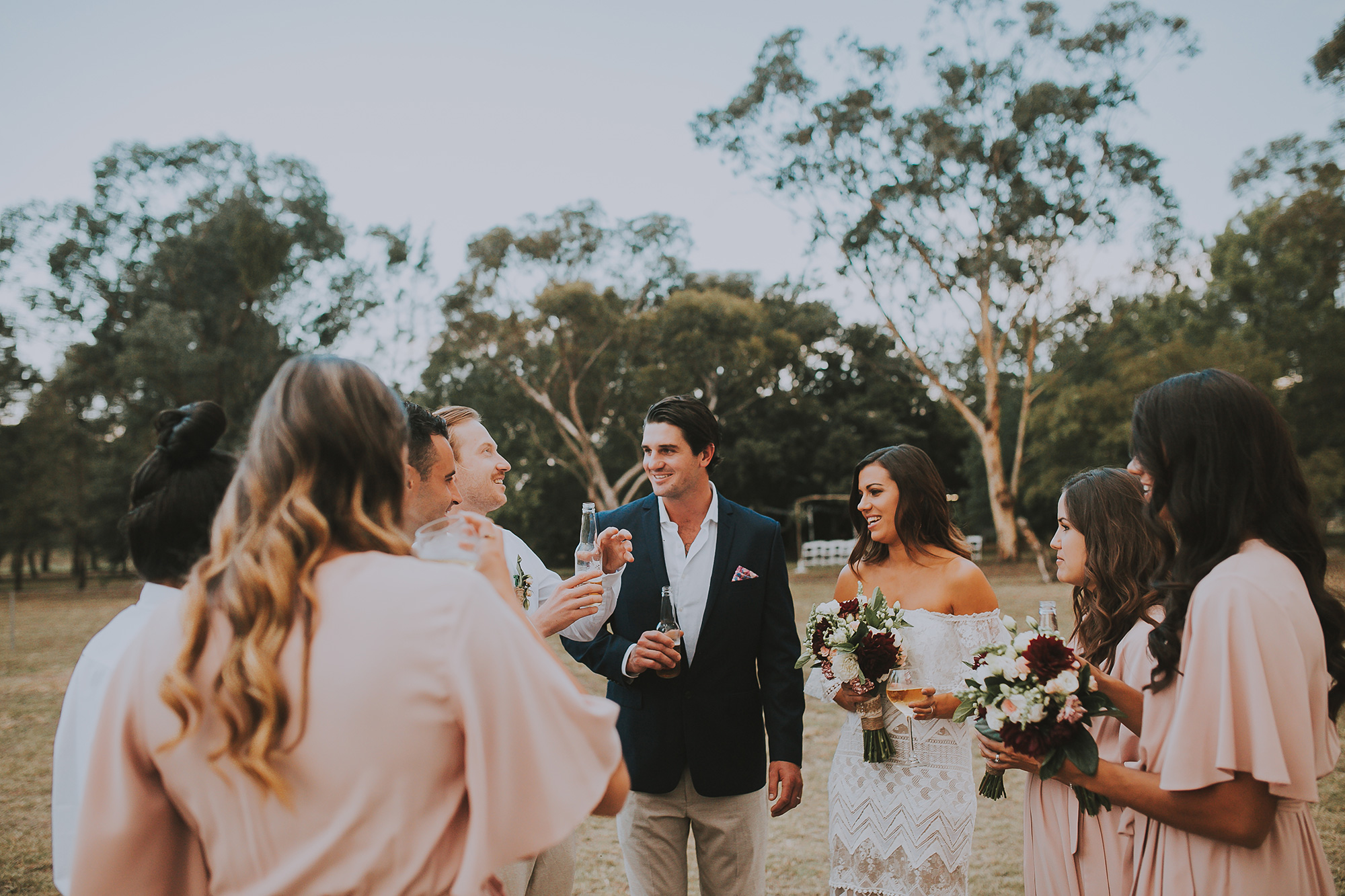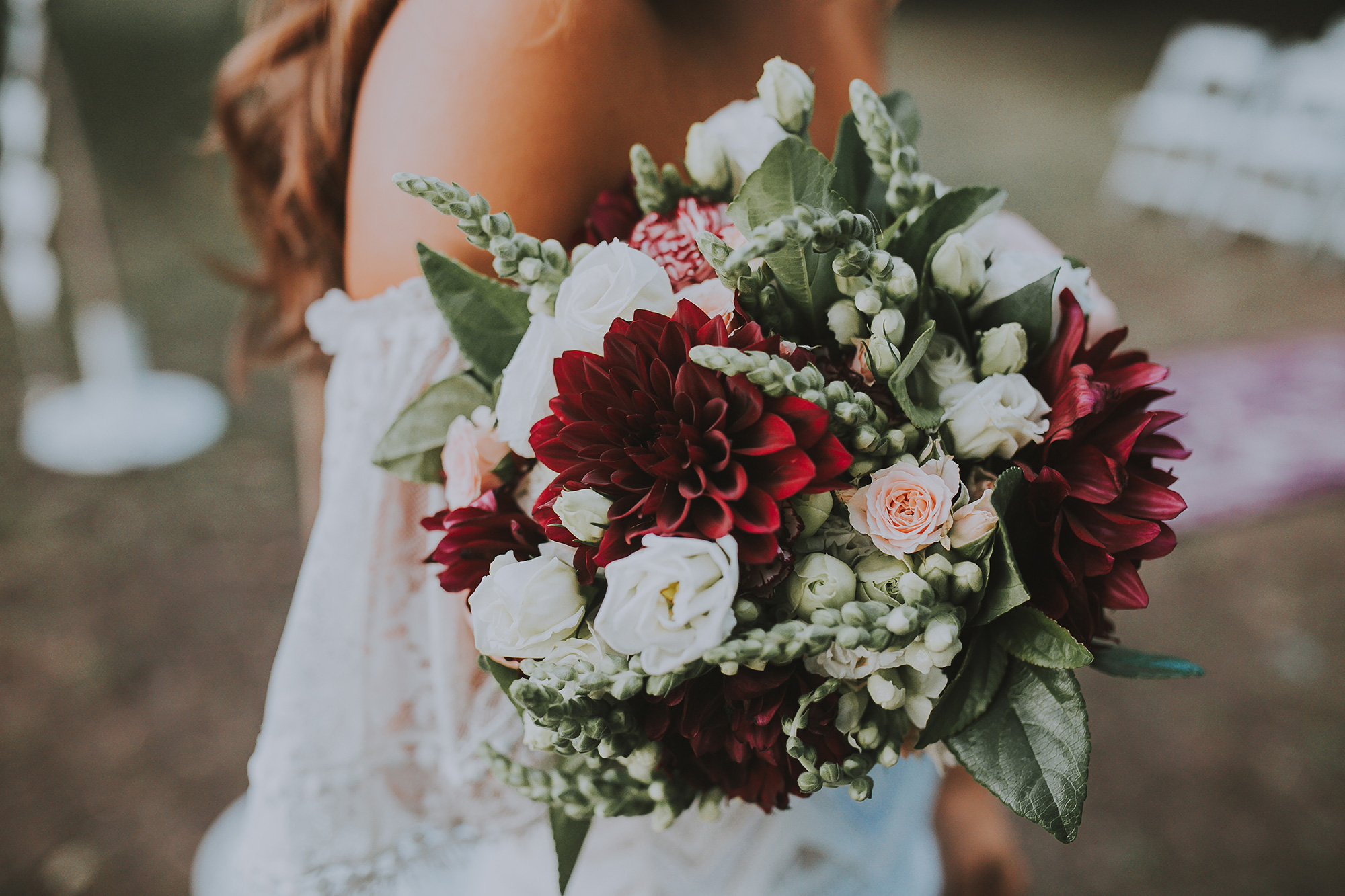 Natasha opted for shades of burgundy, blush pink and white for her wedding flowers.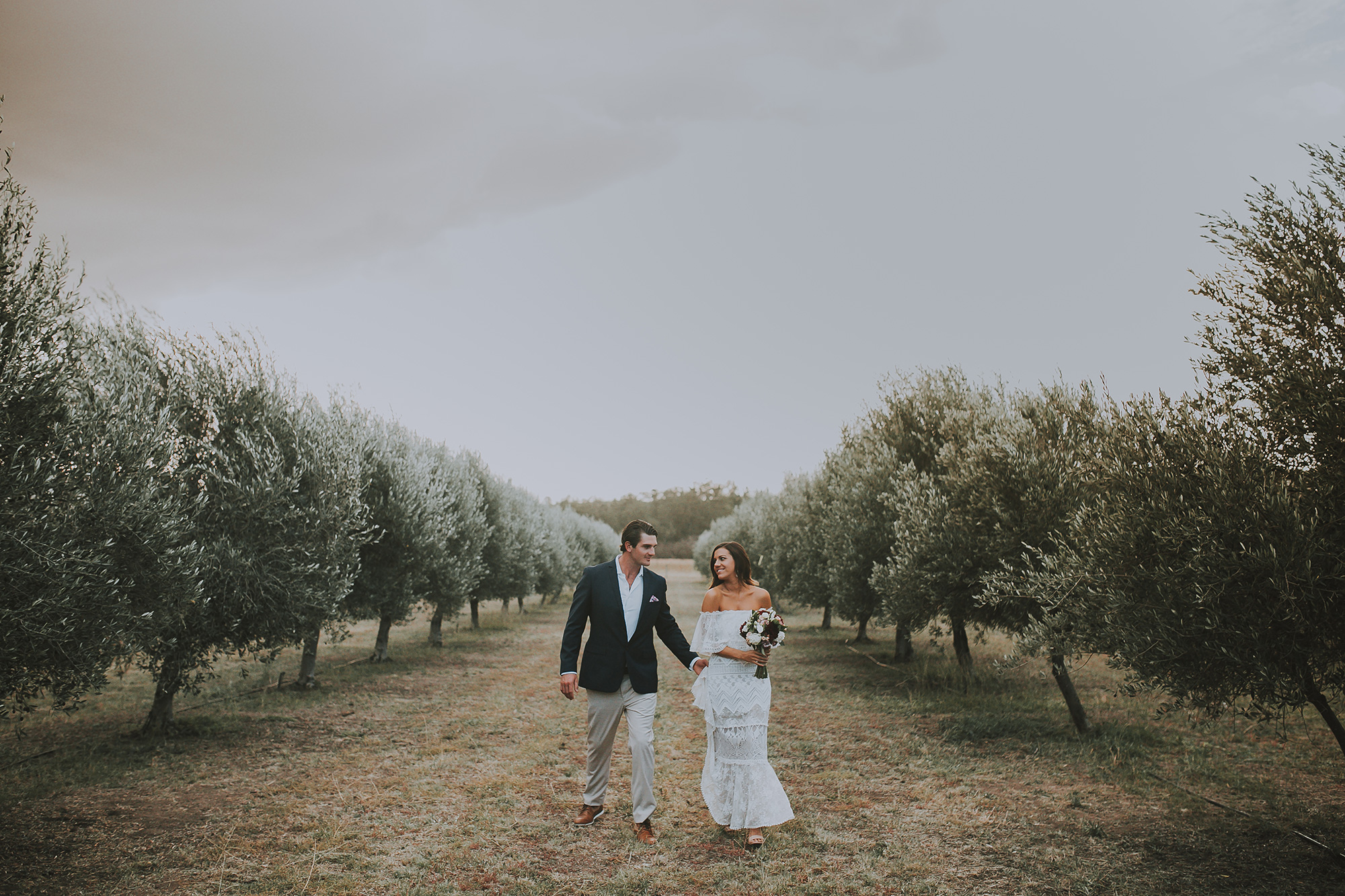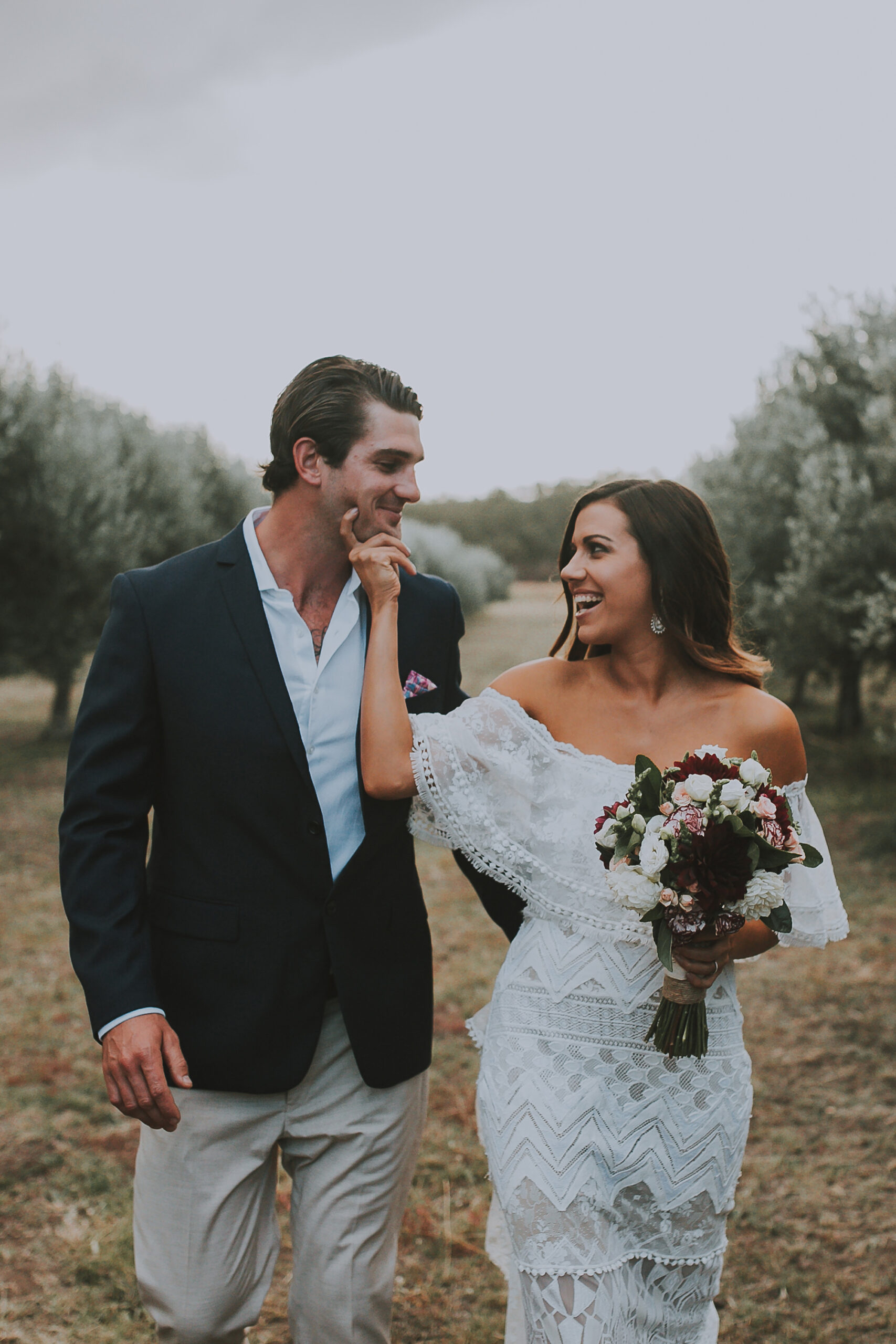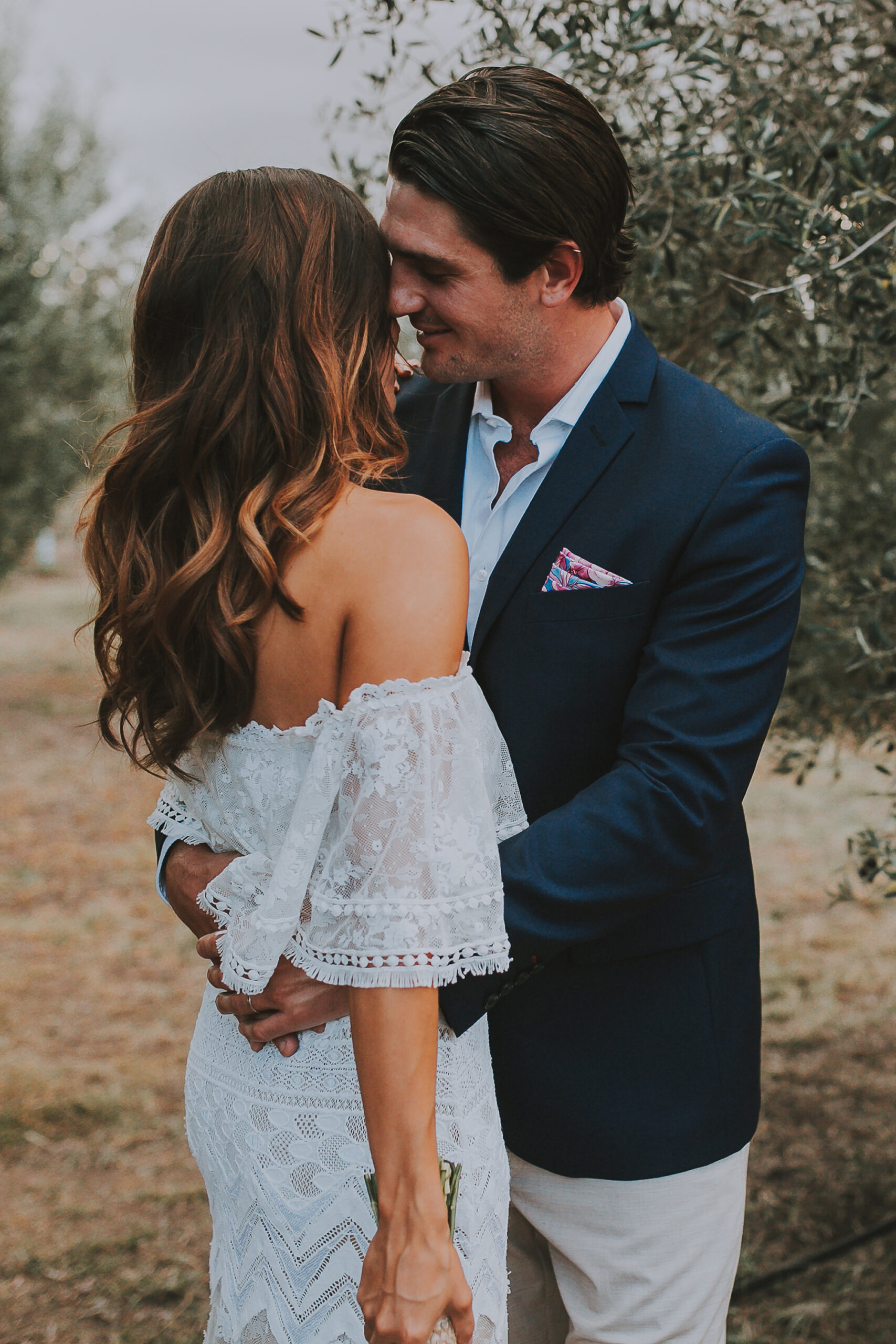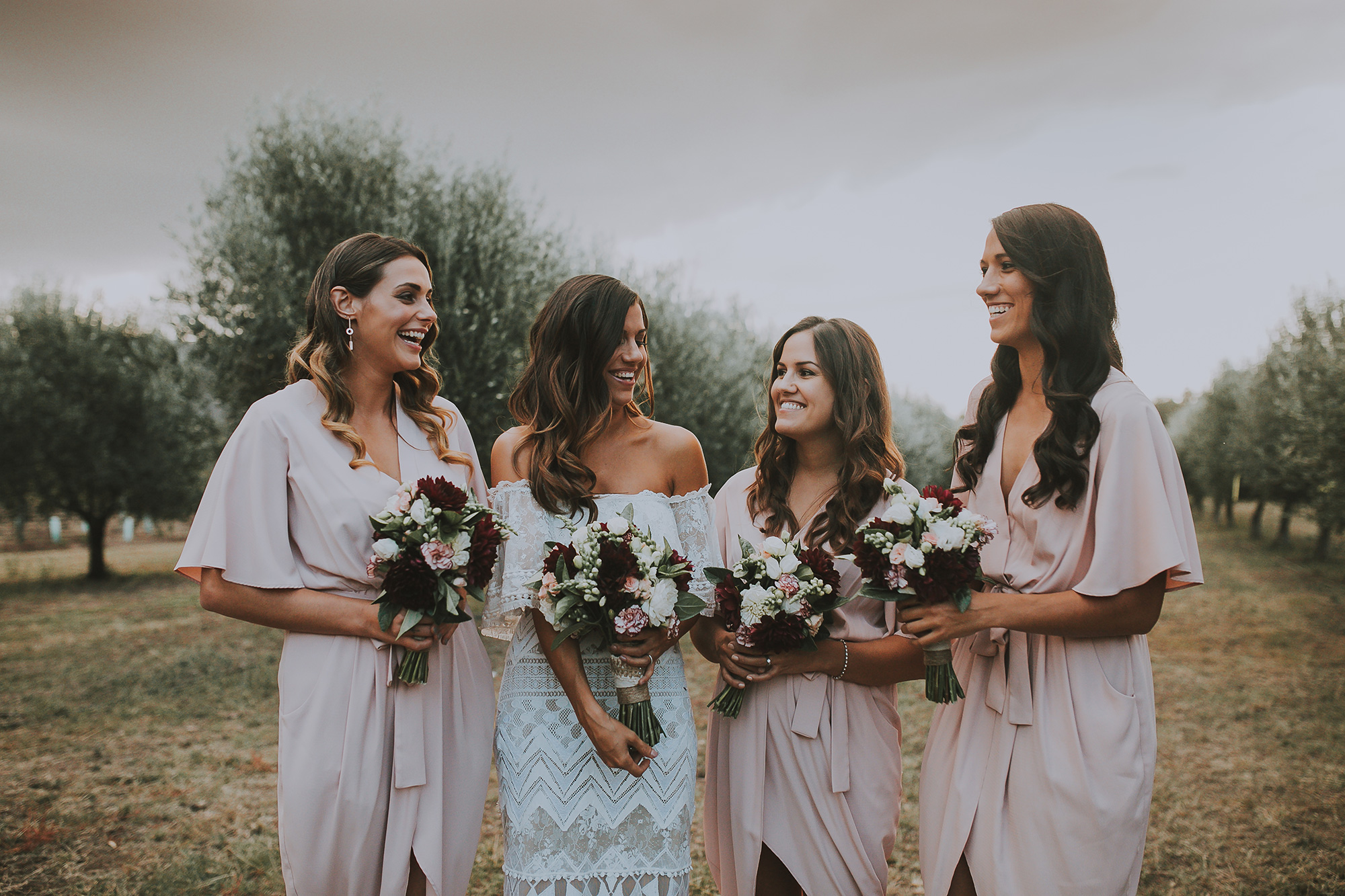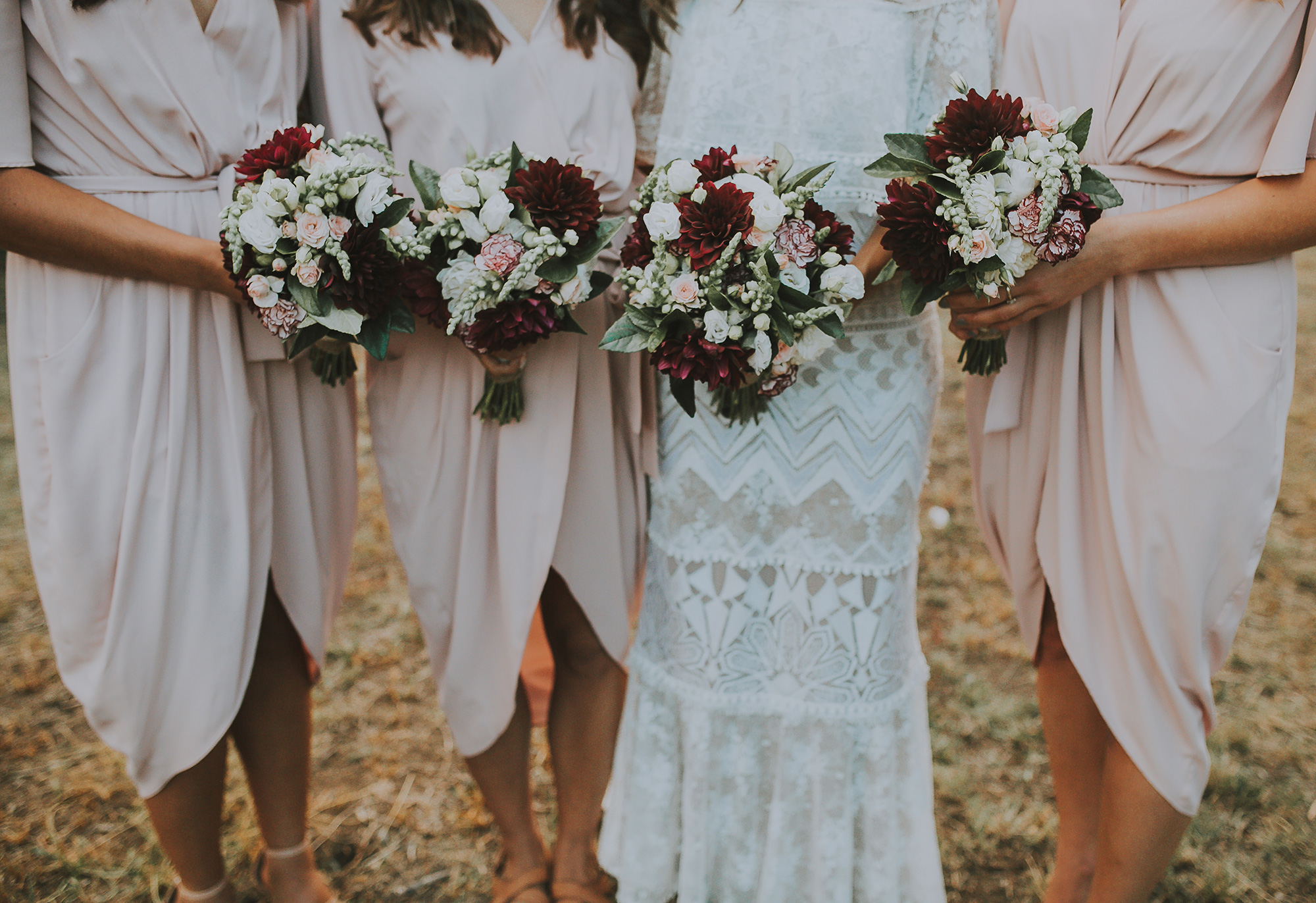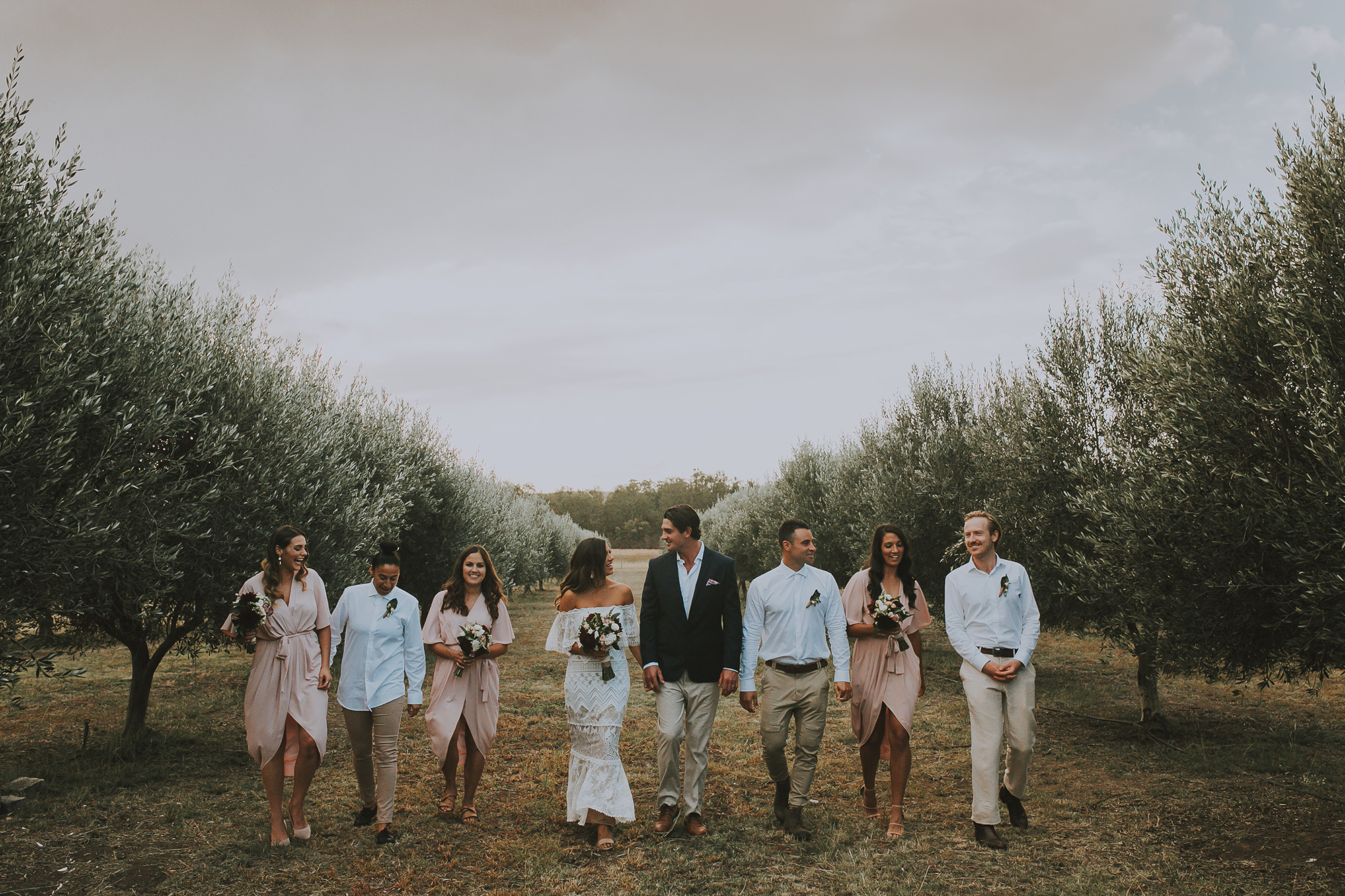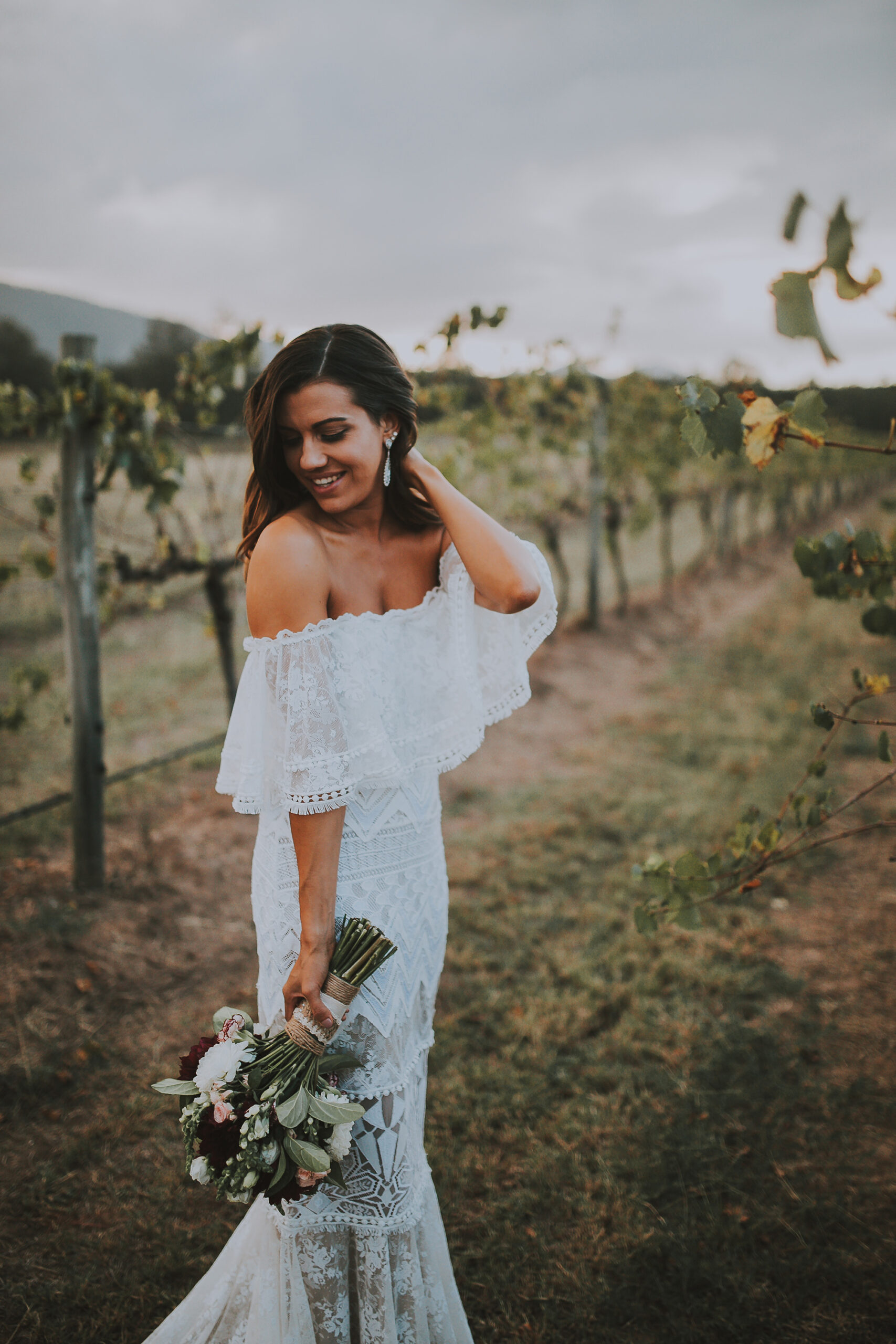 The bride's hair was styled in natural waves by Magic Mirror Cosmetic Solutions.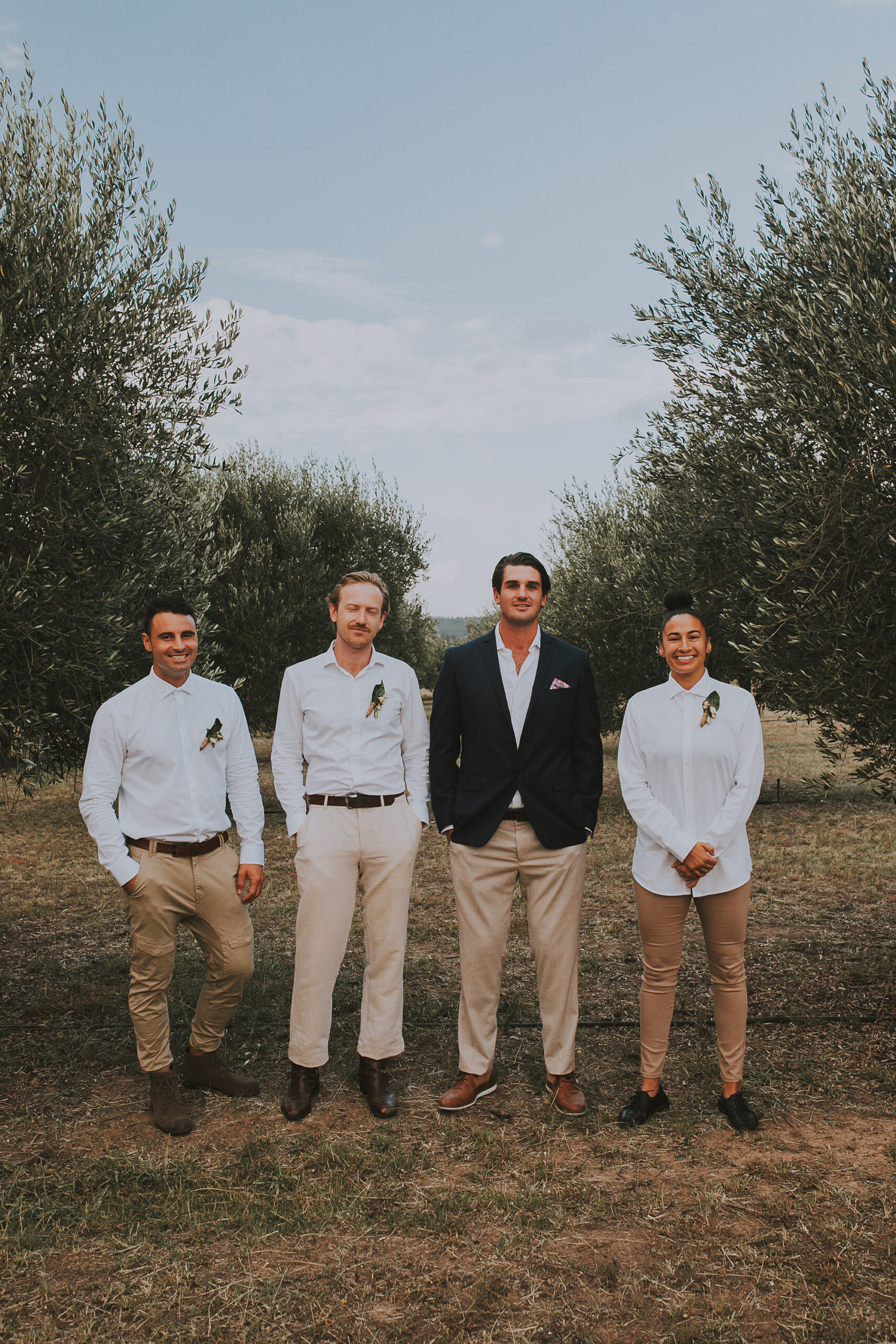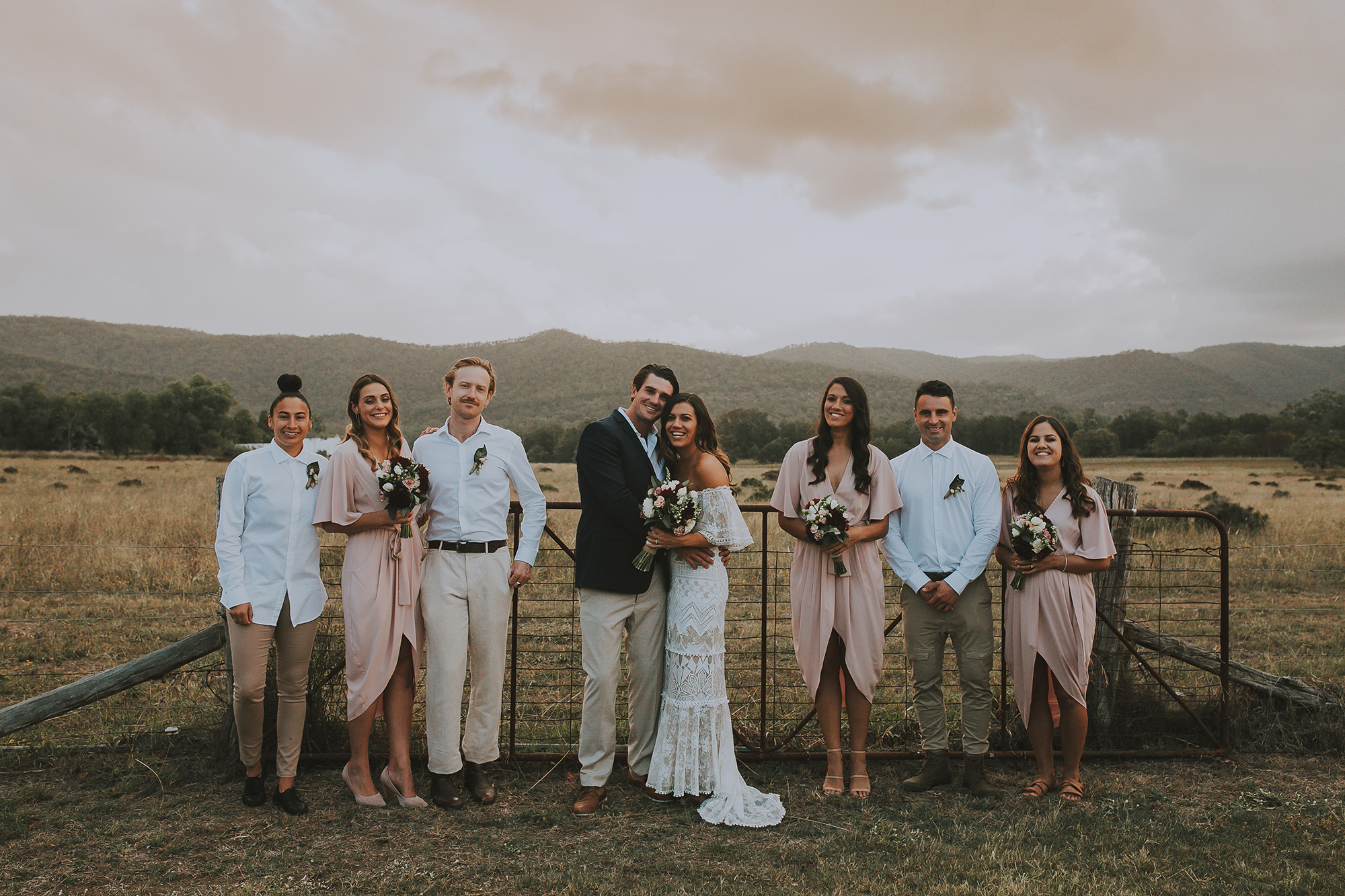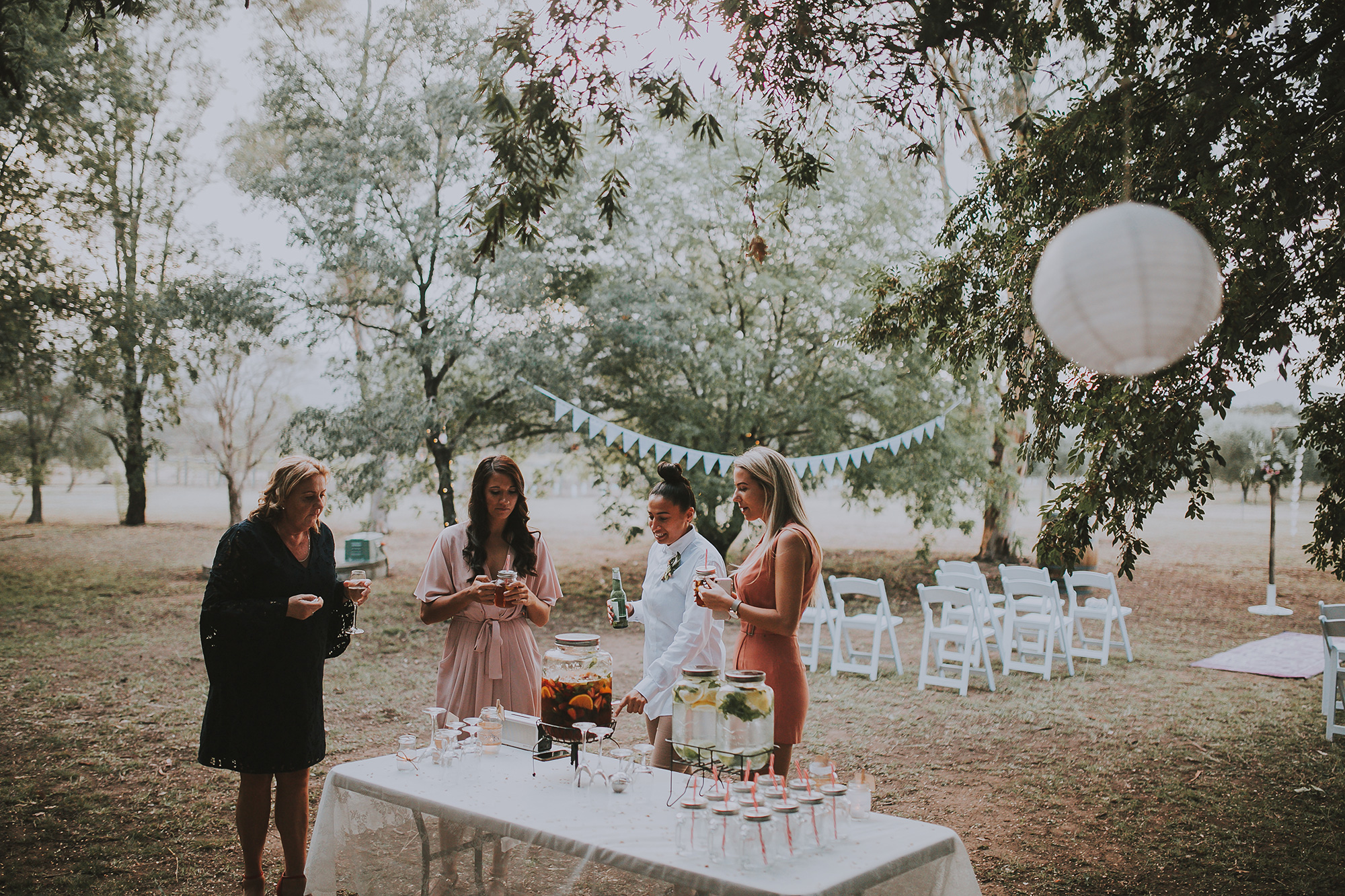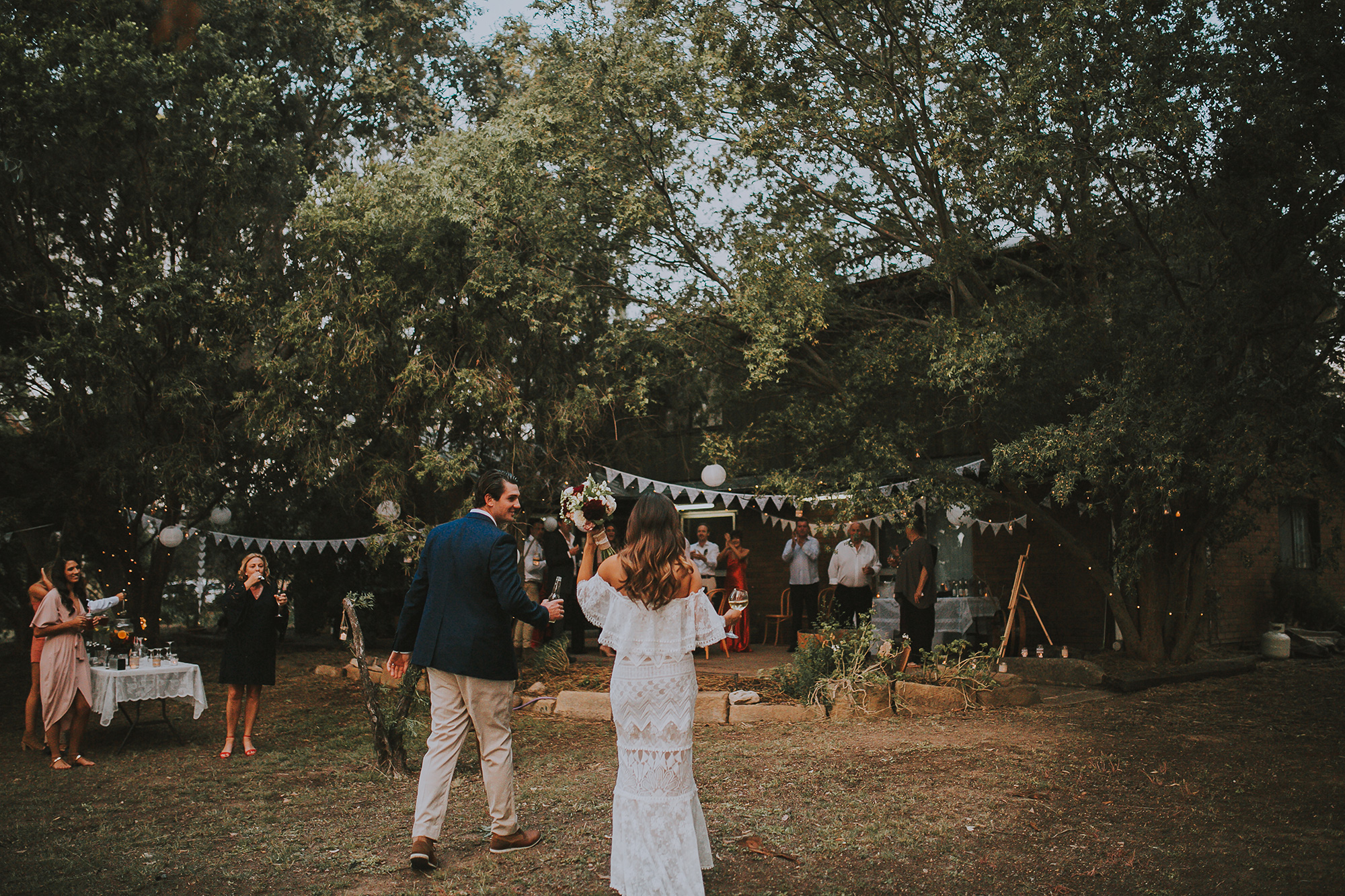 "I wouldn't have changed a single thing. It was everything we wanted and more!" Natasha says of their backyard wedding.