Conversion rate optimisation, often referred to as CRO, can help you increase the amount of traffic or couples through your storefront or website who actually take an action in your sales and marketing pipeline.
Whether you're wanting them to download a PDF, enquire with you, or make the most of a special offer, figuring out what users will actually be looking for when it comes to marketing your business is important. That way, you're more likely to be providing a solution to a pain point or solution that they are looking for.
At Easy Weddings, we've made it as easy as possible to optimise the conversion rate for your online storefront. Through testing, extensive research and our experience in the industry, we've developed 11 steps to get your storefront to 100% profile strength, giving you a simple way to increase your conversation rate optimisation without having to go elsewhere.
The higher your conversion rate, the better your return on investment will be. A storefront at 100% can convert 8 times more than a poor performing competitor.
Here is what you can do to increase your CRO, profile strength, and why it's important.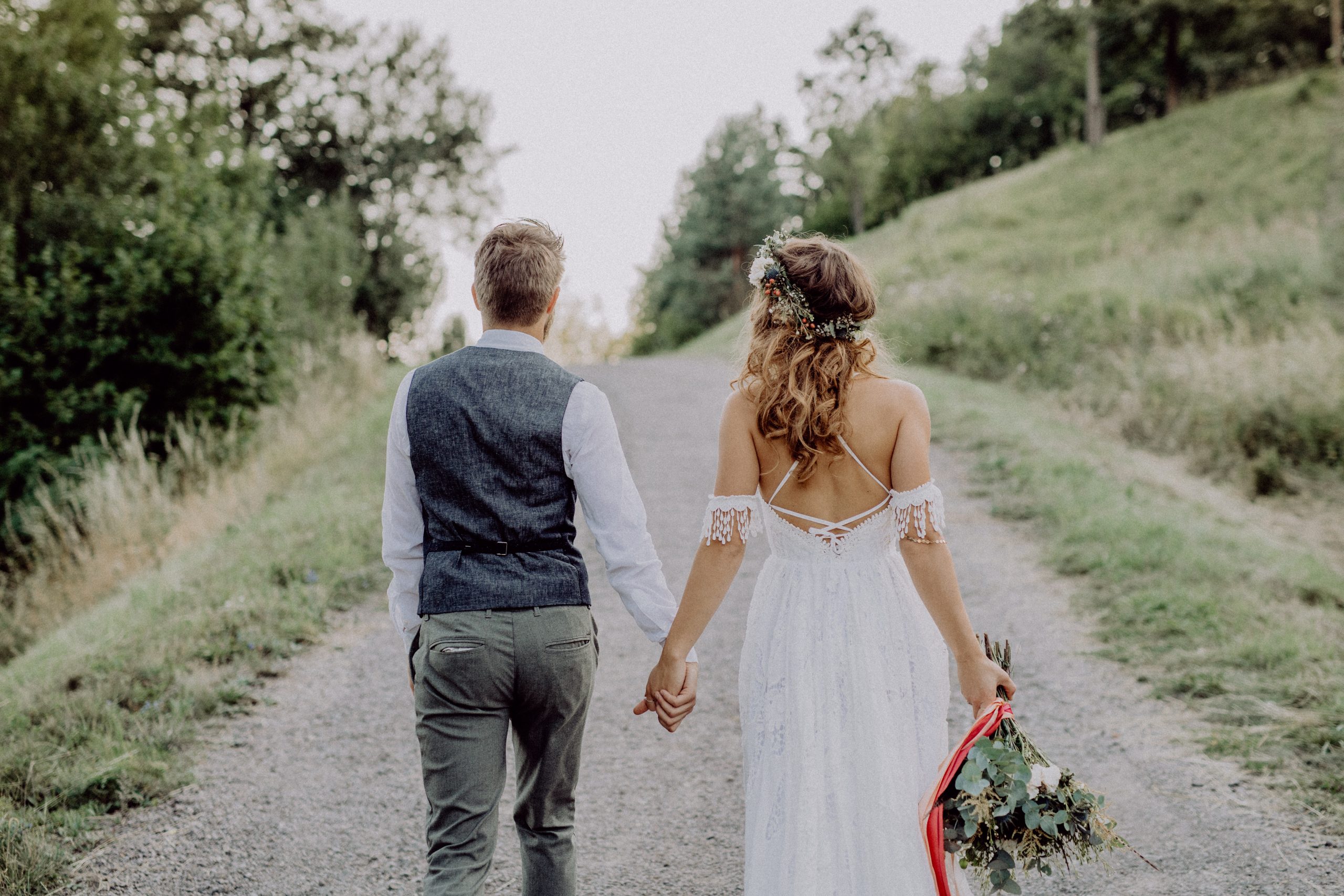 Upload 24+ high-quality images
Our target market is millennials and they are drawn to visuals when it comes to selling a product or service. We've found that the sweet number of images for the best performing storefronts is 24 or more, meaning that couples can see more images if they are looking for them.
With technology the way it is now, your images should all be high-quality images or risk making your business look outdated. They should also be aspirational images that your potential clients can aspire to. Make sure that you're including smiling and happy couples in your collateral to give that relevance to potential couples coming through your site.
For example, a bride-to-be can aspire to be the happy bride in a photograph. But she can't aspire to be a well-placed vase. So make sure your images alternate between your services or products, as well as couples with those services or products.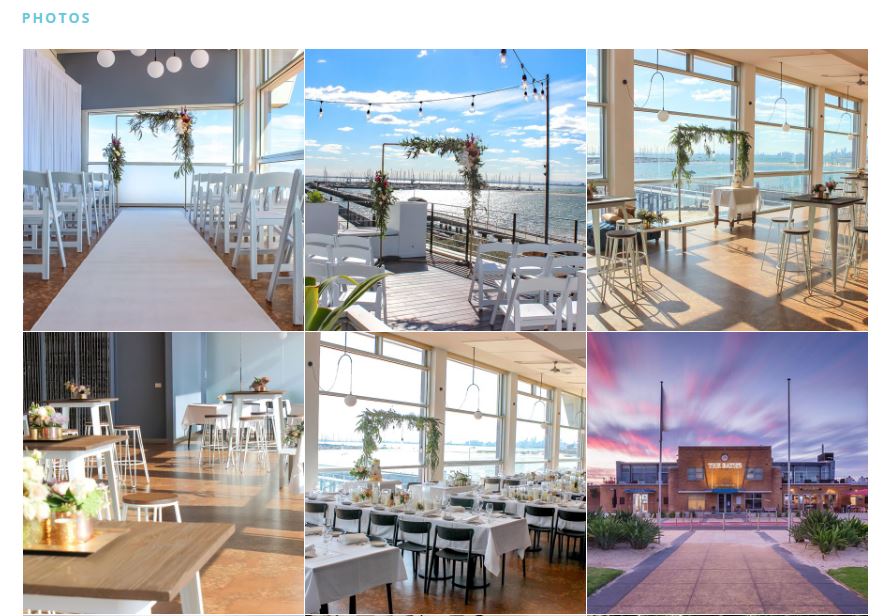 Add 11 or more reviews
We know that it can sometimes be difficult to source reviews, but it's important to make sure that every review you're receiving is relevant to your business as well as from a couple who actually used your services or products.
We've found that 11+ reviews on your storefront can triple your results.
We also have a tip when it comes to asking for reviews. Make sure that you're asking them after the honeymoon has been completed, and ask twice. You might get 1 in 5 reviews that you ask for once, but if you ask twice you'll receive 1 in 3.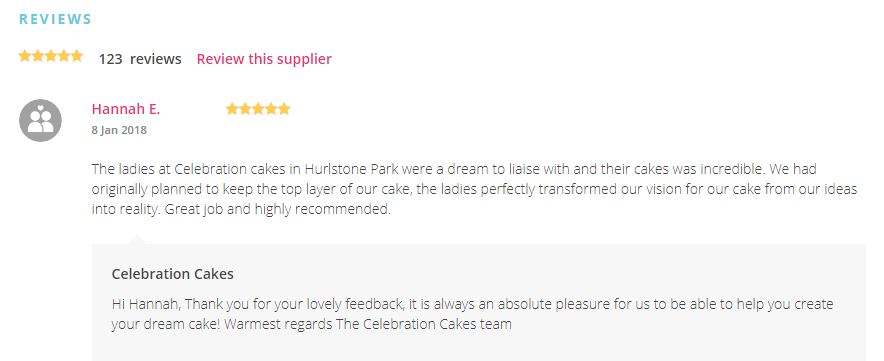 Select 3 featured reviews
88% of all customers trust online reviews just as much as they do personal recommendations. By selecting 3 featured reviews you're automatically making the best feedback of your business front and centre of your marketing.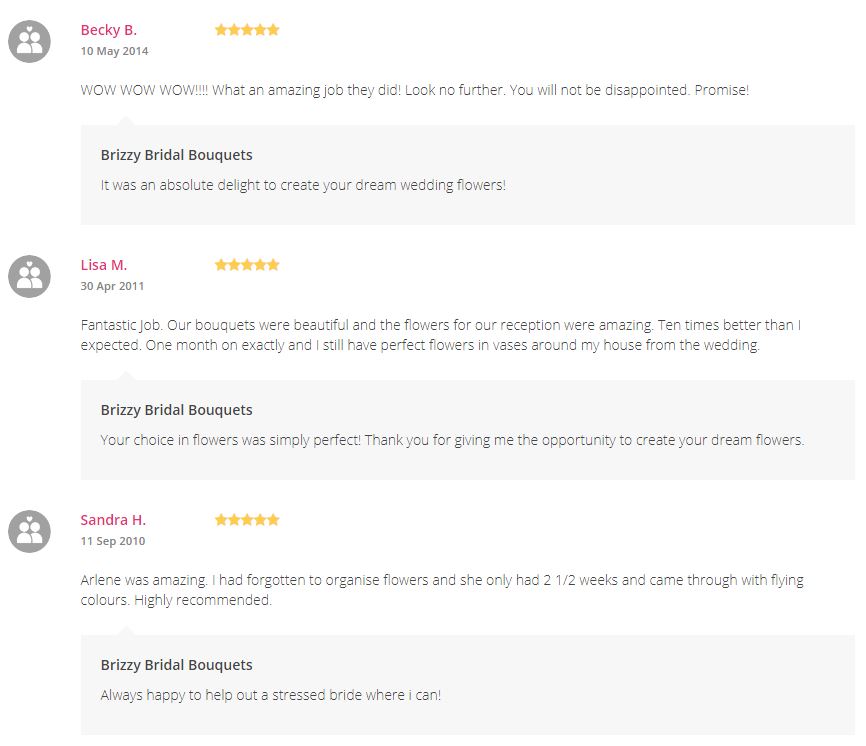 Respond to all of your reviews
Making sure that you've responded to all of your reviews, particularly your featured ones, is also important.
By responding back to these reviews, both good and bad, with genuine comments you're showing future couples that you're interested in what they have to say both before and after the wedding date.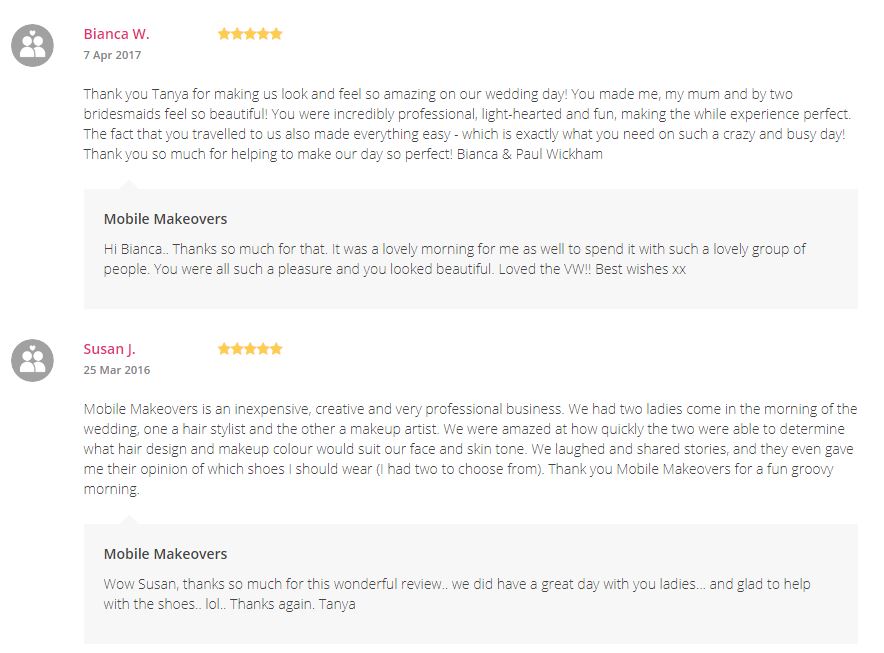 Add your personal details
We've implemented a new feature on storefronts where you can add details about yourself as a business owner.
You want to make sure with all the text on your storefront that you're communicating the right message. Using wording such as 'you' or 'your' instead of 'I, we, our' will make a couple feel like you care more about them as an individual couple.
This is also a really great section to explain the reason you do what you do. Couples may be attracted to what you do, and interested in how you do it, but they'll actually book you based on why you do it. So make sure you're explaining to them why you're in the wedding industry in this section.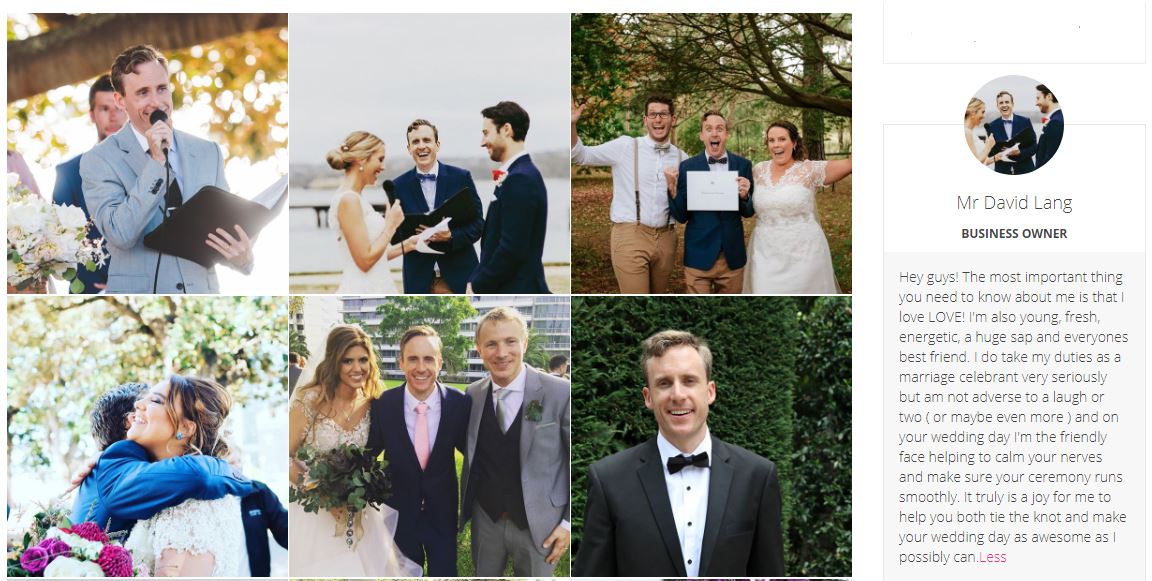 Add your business logo
This may seem like an obvious trick to add, but adding your business logo is still really important! It means that all the collateral across your Easy Weddings storefront, website and social media channels are all branded the same and couples can see the widespread impact you have online.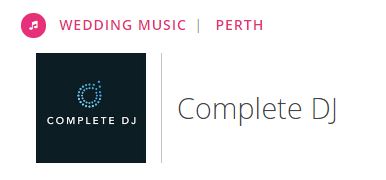 Add 4 hero images
These images are the larger images that appear at the top of your storefront and again will impact how far millennials scroll down your page. Make sure this images is clear, high-quality and formatted correctly in the hero image section.
You can add four different images to test which one works the best at helping convert more enquiries. This gives you the chance to mix this up with different images regularly to see what is or isn't working.

Add 2 videos
Videos are another great way to add image collateral to your storefront. They allow you to give more reasons to why you do what you do outside of text and, as a bonus, can be shared across your social channels to get you more traffic.
Videos should have a purpose, whether it's to showcase your product or explain a particular style. But the biggest thing with working with video is to work to your best images first, whether these are moving video or still images. Make sure you're drawing couples in with the visuals at the start of your videos rather than leaving the best until last.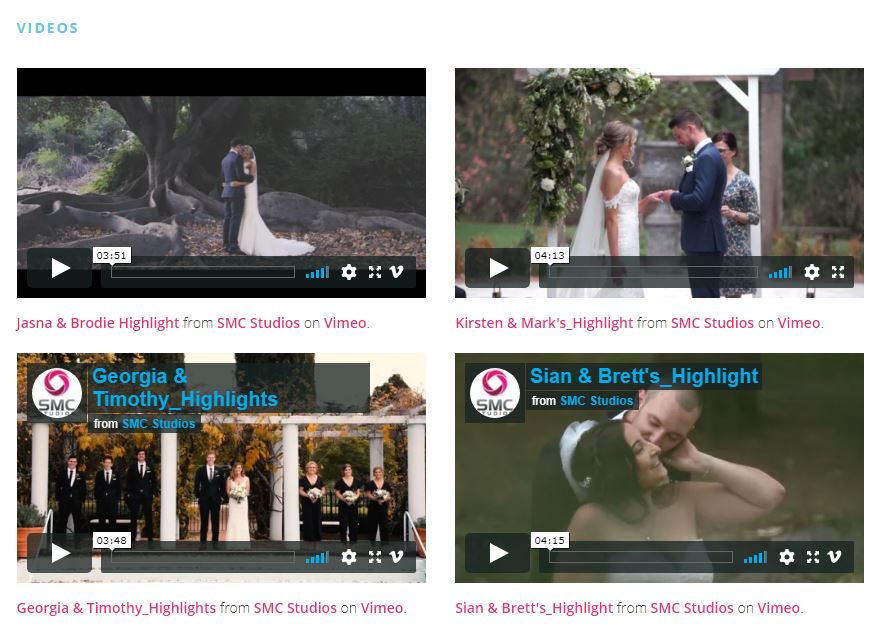 Add a special offer
Let's face it, we all love a special offer! But don't fret, this doesn't have to be a discount off your services. It could be an added bonus for couples, an added way of getting them to enquire, or even a competition.
Special offers such as 'free bottle of champagne on arrival' or 'entry into our yearly competition with every booking' are great ways to further entice couples to enquire with you over your competitors and make them more likely to convert.

Add some frequently asked questions
Most couples are planning a wedding for the first time, so help them out! Frequently asked questions can help your conversion rate by giving couples the sense that you are an open and welcome person for when it comes time to enquire.
Letting them know what sort of wet weather options you have, whether you offer photo albums or digital prints, or even what style of clothing you'll wear on the day if you're a celebrant, can all be extra pieces of information couples will want to ask before enquiring with you.
Rather than cluttering up your business description putting these in your FAQs can give couples the information they want, while still getting your business message across in the first place without any distractions.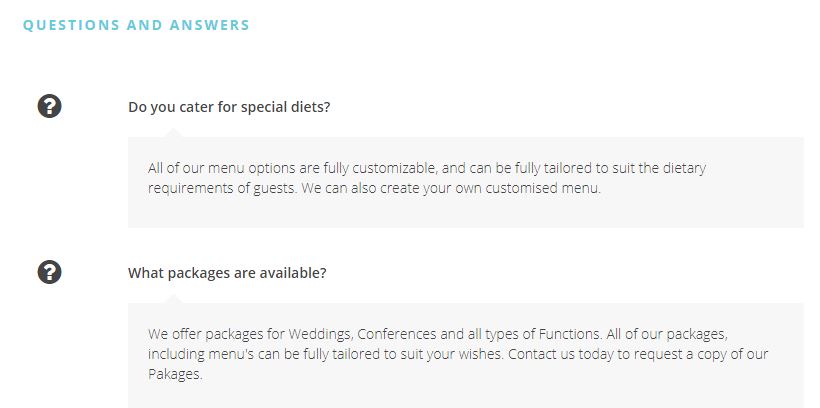 Select your pricing tier
To make sure that the enquiries that are coming through are actually qualified for your business, add your pricing tier to your storefront. This will appear under 'modest', 'classic', 'premium' or 'luxury' but won't have any dollar figures attached to it.
It gives you the opportunity to price your business appropriately whether you're just starting out and need more experience, or are working at the premium end of the market.
We've also added this in WedCRM with specific amounts for each category, based on the average cost of each category, making it even easier for you to see what tier you fall into based on your most common sales price.