If you're getting married this winter, or are considering a winter wedding in the future, then the chances are you'll be looking at weddings this winter to help plan your big day.
So to help you out, we've surveyed more than 230 couples who are getting married this winter to find out about the most popular cold weather options, themes, trends, and how to make your budget go further.
So grab a glass of mulled wine and a block of chocolate and let's go through the biggest tips from our 2019 Winter Wedding Report.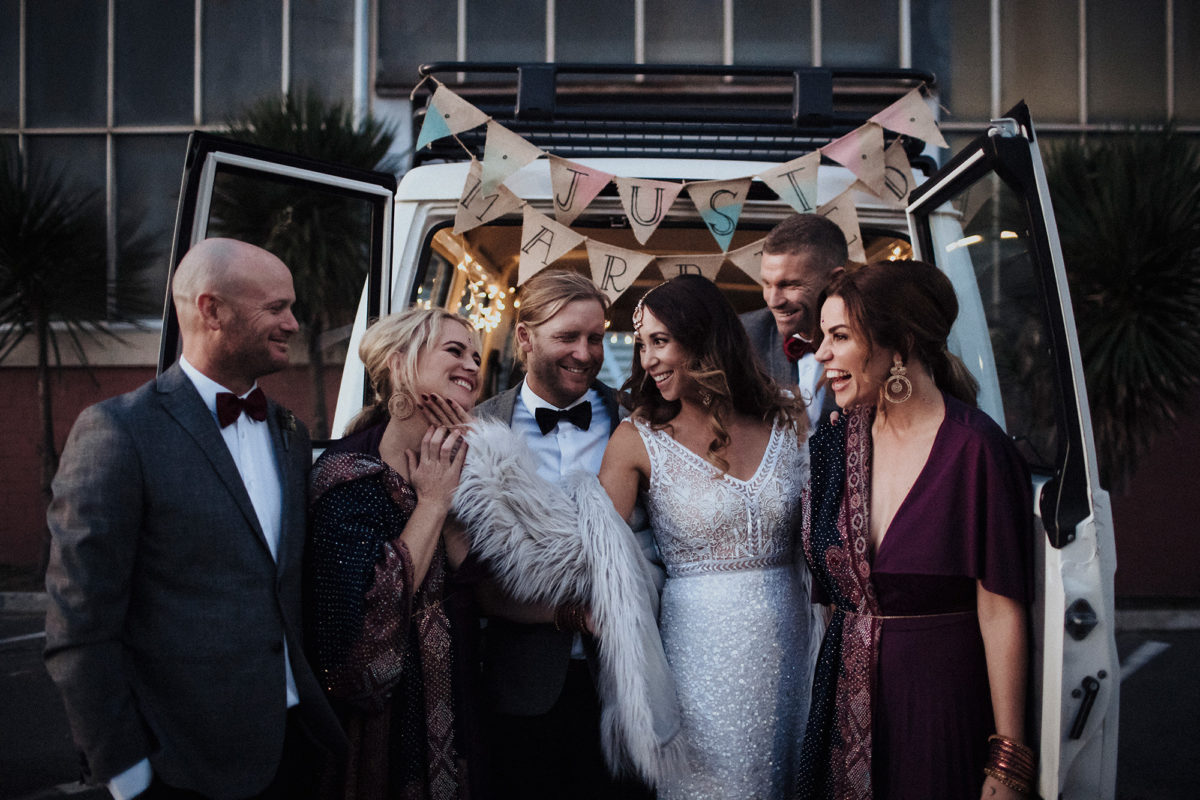 Winter weddings generally cost less
It should hopefully not come as much of a surprise that a lot of suppliers offer off-peak rates during winter as winter weddings are generally less sought-after. So if you're looking to make your budget stretch that little bit further than a winter wedding should be a consideration.
The average cost of a winter wedding comes in at $30,630, compared with $32,333 throughout the rest of the year.
Not only are you more likely to find your dream venue available on a Saturday during winter, but you can make your budget stretch even further by having a weekday winter wedding as well. Weekday venue bookings will have an off-peak rate for the off-peak season, so a weekday wedding in winter is the further you'll be able to stretch your budget for that venue.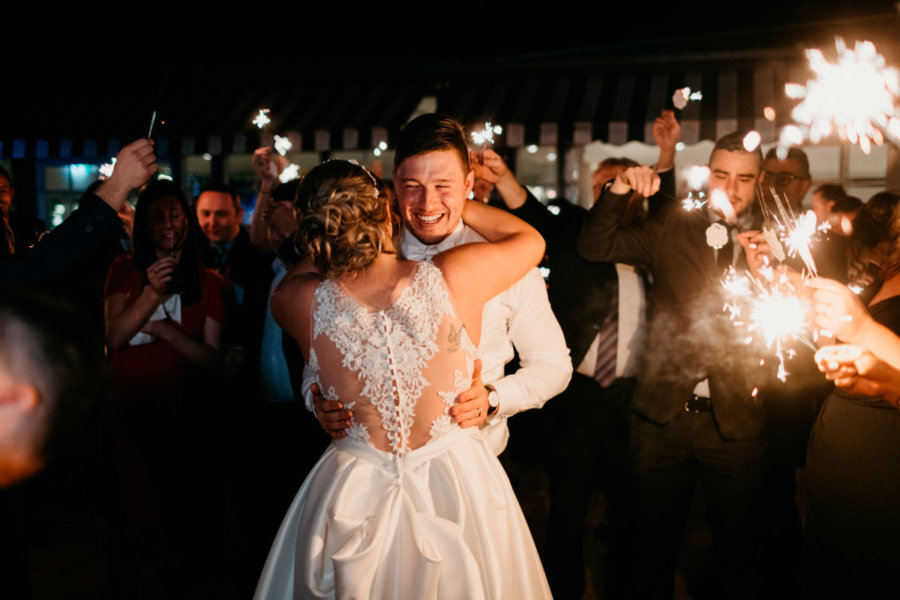 And you can invite more people
If you have a larger family or a larger group of family and friends that you want to invite to your wedding, winter can also be a better time to do this. The average cost of a wedding per head comes in at $157 throughout the year, with most couples opting to invite an average of 97 guests.
Comparatively, couples spend an average of $119 on their winter weddings and invite 104 guests. That alone is a saving of more than $2500 while being able to celebrate with more of your loved ones.
So if you're struggling with your guest list vs your budget, then consider moving your wedding to winter instead.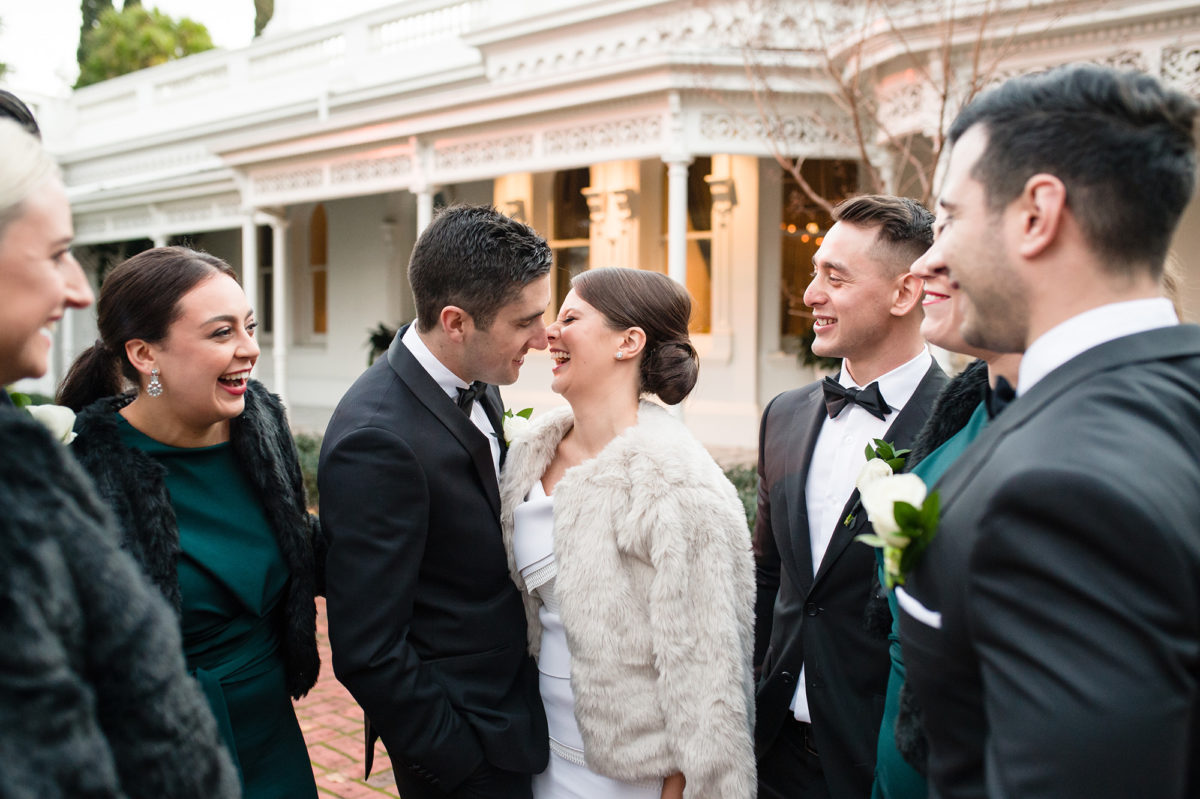 Consider the weather in your state
New South Wales and Victoria are the most popular states for weddings throughout the year, which makes sense as they also have the biggest populations.
However, when it comes to winter Queensland beats out Victoria in terms of the number of weddings. As a Melburnian, I can completely understand why (as I write this in my hoodie and work blanket) but if you're living further up north then a winter wedding might not be the cold affair it appears to be.
May is the most popular time for weddings in Queensland with most Queenslanders avoiding the hotter months, so if you're looking to make the most of the more predictable weather but still looking for some winter savings then why not opt for a June wedding?
And if you're elsewhere around Australia you can always opt for a destination wedding to get away from the cold!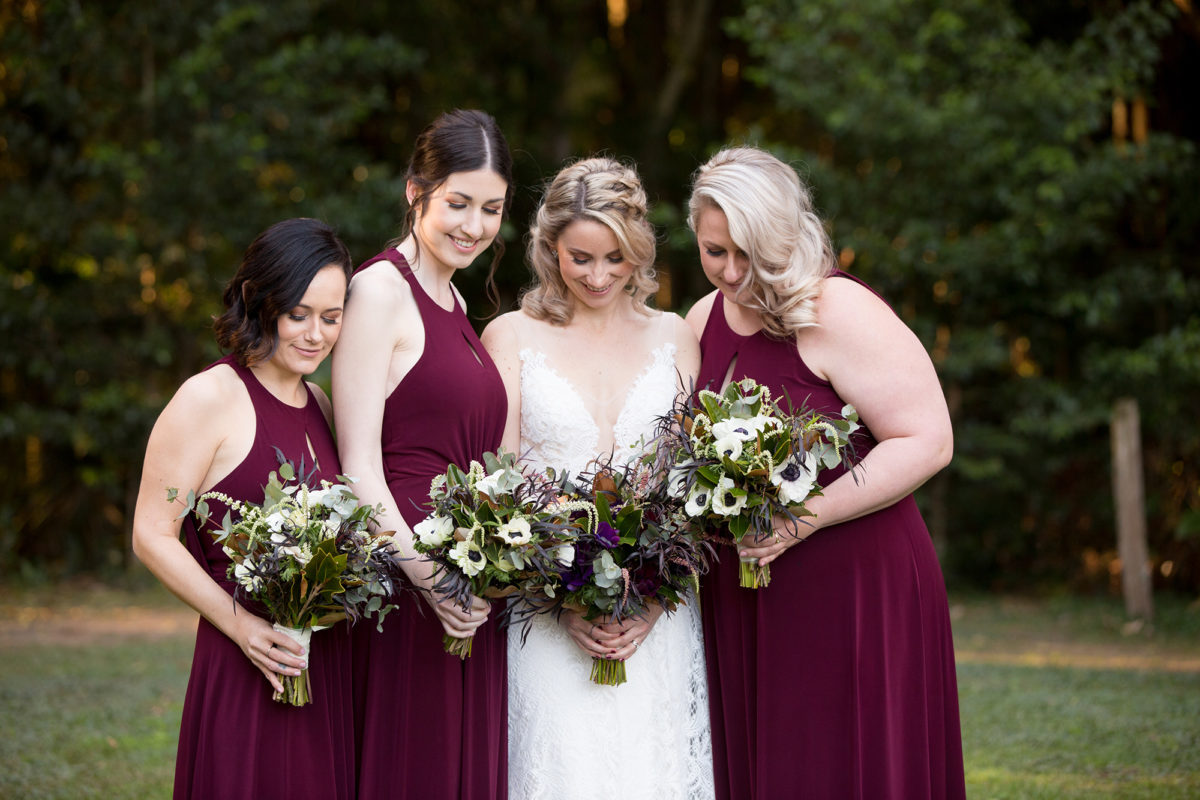 Opt for rich and dark colours to match the season
11% of couples will have black or moody elements at their winter wedding in 2019. And with the rise of popularity of shades such as burgundy and navy, it's no surprise that richer colours work well with your winter wedding colour scheme.
Dark colours with moody festoon lighting will help give your wedding the illusion of more warmth. Add popular options such as firepits to the mix and you have a cosy and intimate atmosphere for your big day.
Mix up your dark colours with a lighter shade such as white or blush to break up the deep colouring.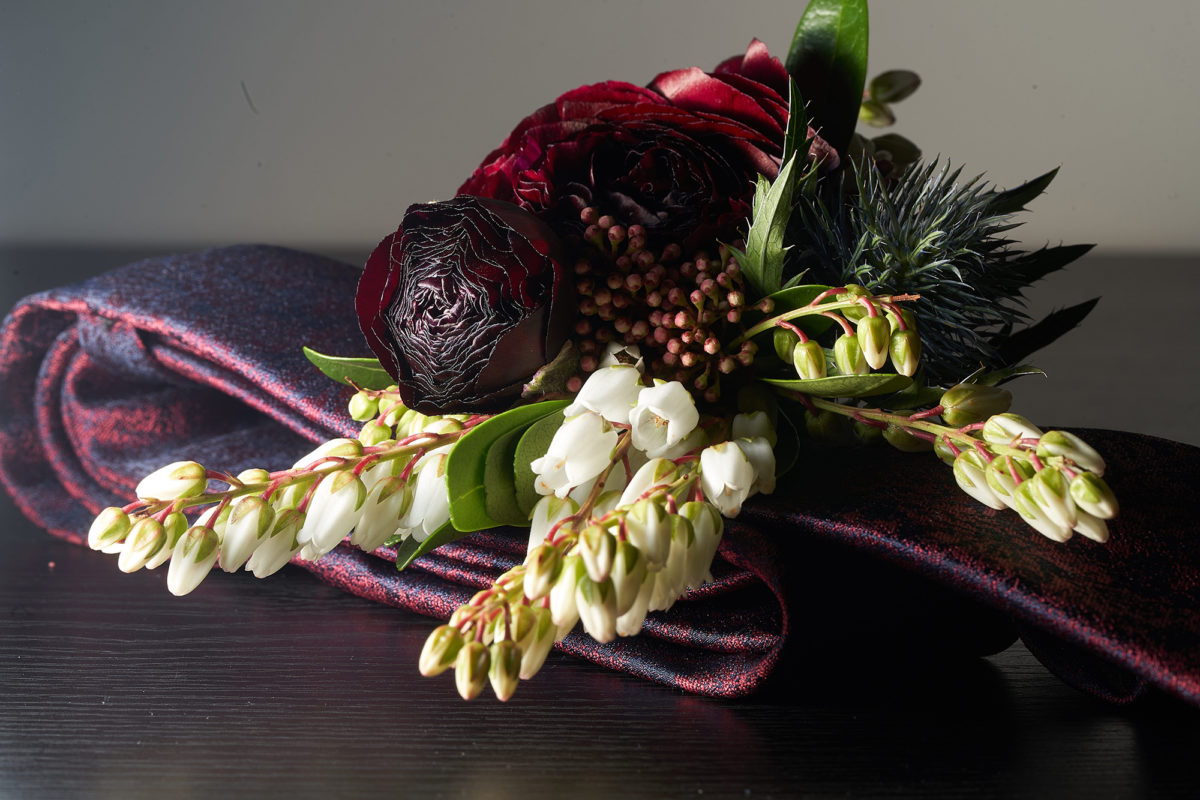 You can keep your guests warm in outside areas
We love rustic weddings, and you do too! In fact, rustic weddings are still the most popular wedding theme despite it being winter!
While there are many rustic wedding venues that offer indoor options, some have a combination of indoor and outdoor spaces. So if you are hosting your guests outside, think about ways to make them comfortable during the cold. After all, you don't want anyone leaving too early!
Two popular options for keeping your guests warm are outdoor heaters and firepits. But you can also bring or hire in other alternatives. Blankets are a widely popular option and can bring your friends and family together if they're wrapped in the same blanket. Umbrellas are also a popular option to keep everyone dry if it rains!
Quite a few couples also opt for hot food and drinks for their wedding, even order in drinks carts for their big days. If you're looking for something special and warm why not go for some hot chocolate, mulled wine, or even a signature hot cocktail? Not only will it help keep everyone warm but it will also give a more personalised touch as well!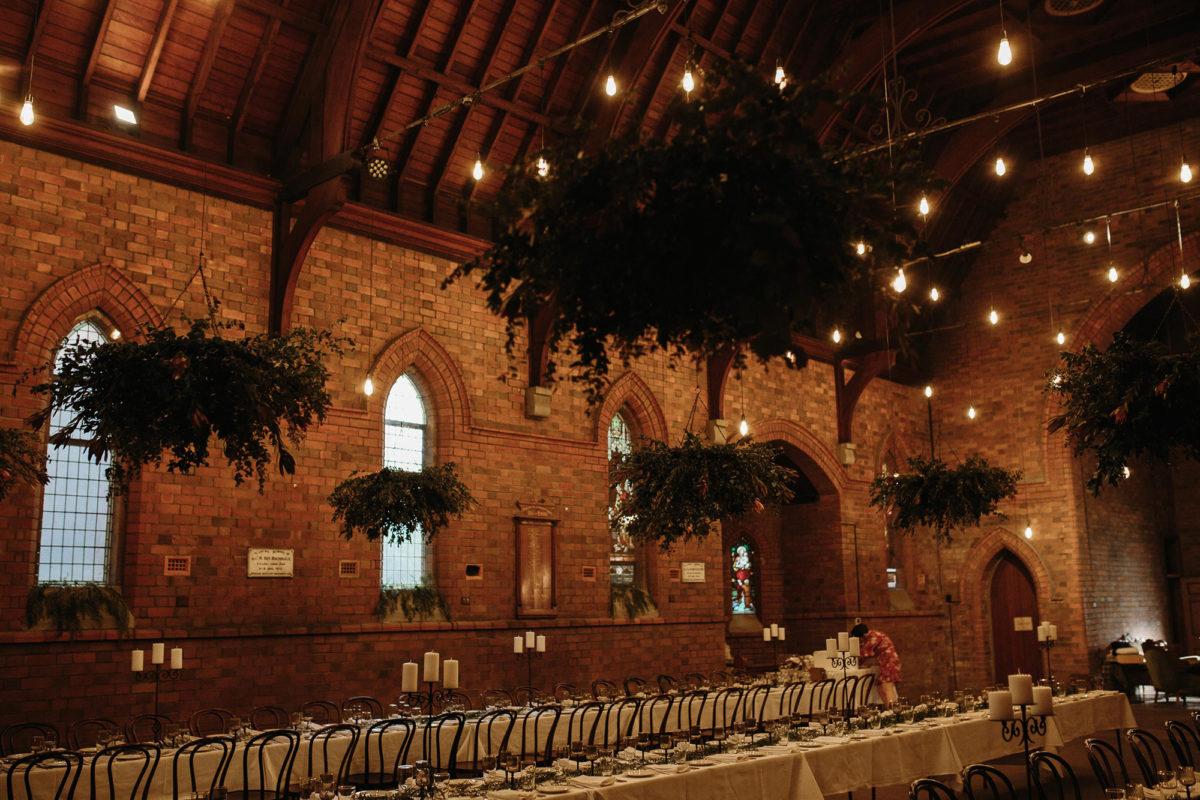 Don't forget to keep yourselves warm as well!
While formalwear for men often includes a jacket, for brides it can sometimes get a bit chilly in winter. And while you can always opt for a dress with long sleeves for your big day, we've found that most people prefer having a coverup option that they can take on and off for photos or other parts of the night.
Faux fur jackets are the most popular way brides are keeping warm this winter. We're big advocates for sustainable weddings as well, and we're seeing that fewer brides are wearing real fur on their big day, so we expect to see that continuing.
Other popular winter coverups include shawls, shrugs, capes, denim and leather jackets. And of course, you can chat with your dress designer about having a custom blazer or jacket made as well.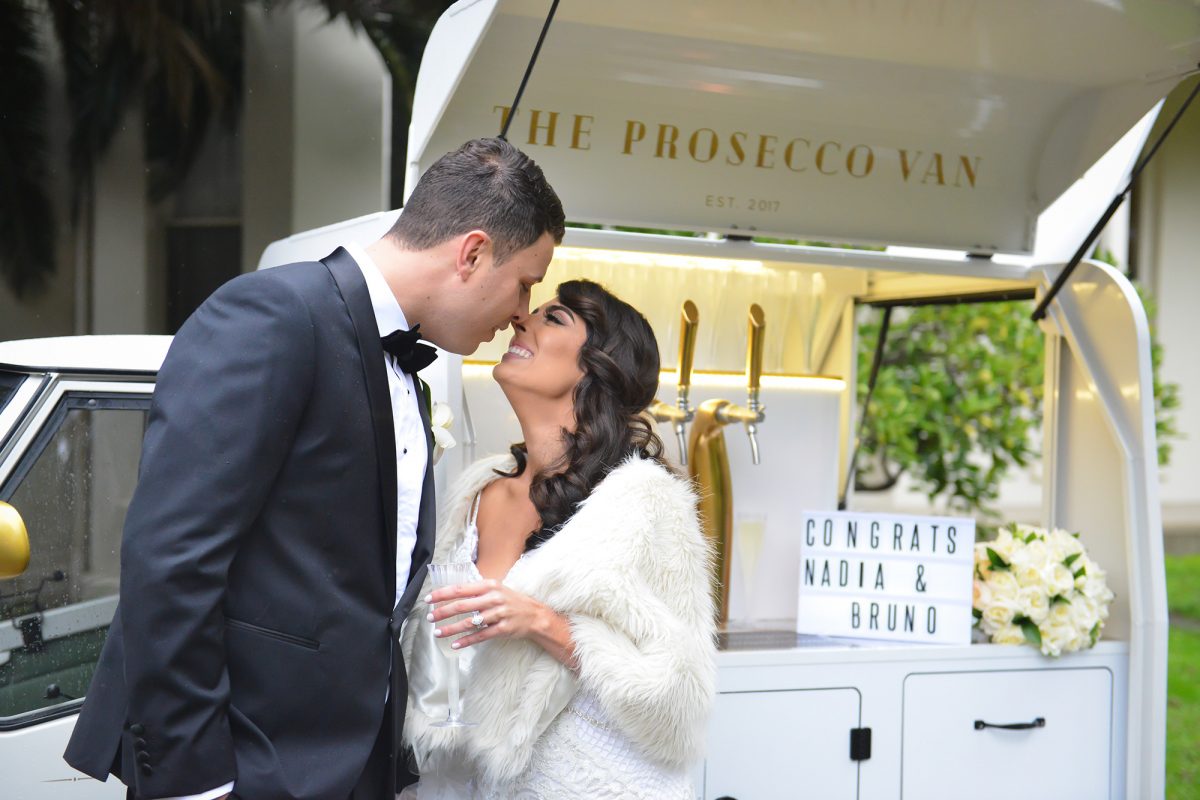 Greenery is still available – and popular!
Greenery has been the most popular wedding trend of the last few years and we don't see that going away any time soon! Where we are seeing this change is by couples opting to incorporate more florals back into their designs to work in those dark and moody colours. Opt for native flowers that are in season to reduce storage and shipping costs.
Other trends that are still popular for winter weddings and throughout the year are personalised signs, natural makeup, brides doing speeches, private vows, luxe rustic elements and interactive food stations.