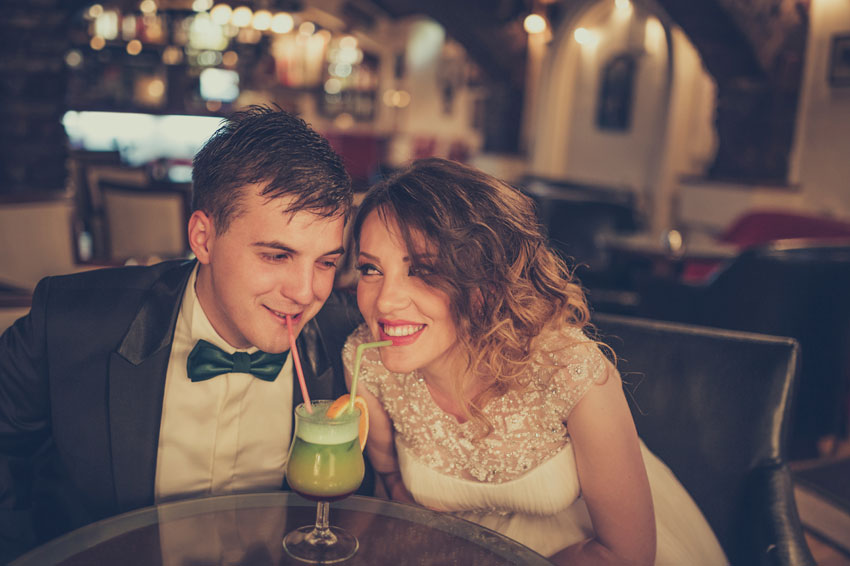 From Manhattans and Martinis to Margaritas and Mai Tais, you can't go wrong serving these most classic of cocktails at your wedding reception. But, if you're after something a little more adventurous, here are 10 fun and thoroughly modern wedding cocktail trends your guests will be queuing up to experience: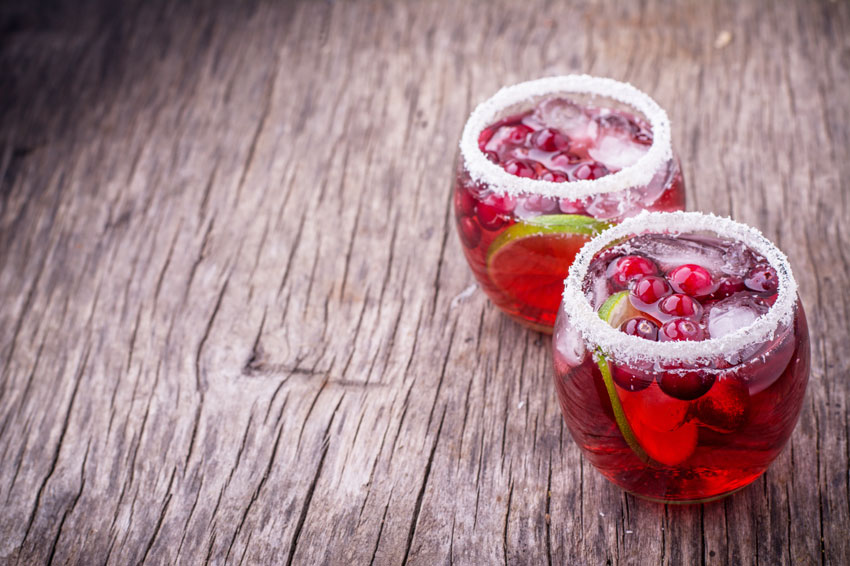 In-season fruits
In summer it's strawberries and in winter, grapefruit. The best tasting fruits are those which are in season – and fresh! Find out what fruits are in season when you're marrying and combine them with your favourite gin, rum or vodka. A piece of fresh pineapple in a pineapple daiquiri is so much more lip-smacking than using the canned variety.
Ice is nice
Not necessarily. It may be hard to believe, there is now such a thing as bespoke ice. And, scientifically speaking, artisan bartenders will tell you that a single and circular ice block in the bottom of the glass, beats a few ice cubes any day. The single ice cube melts slowly, looks better and gives the cocktail added 'coolness' for longer. You can even obtain trendy ice cube making devices.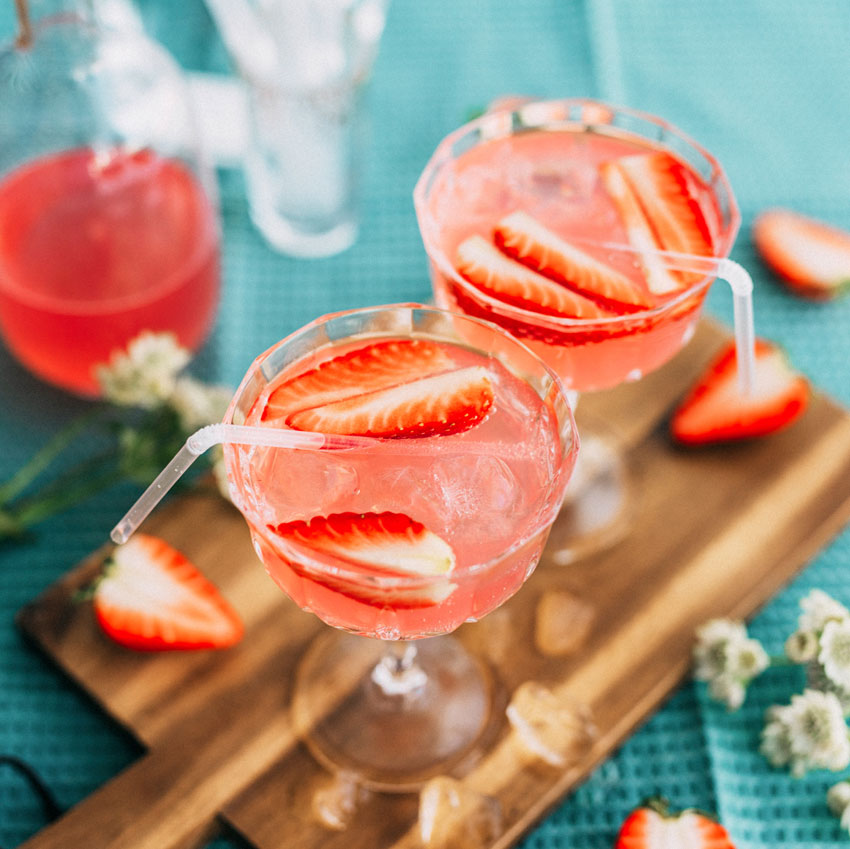 Change your mixers
Colas and lemonades have long been popular mixers with cocktails, but a new trend involves freshly pressed apple juice. There is a natural acidity in the fruit juice which gives the cocktail a greater balance. And don't stop with apples. Would you believe pomegranate, blood oranges, fennel, carrot and ginger are becoming popular, or more popular, to give the cocktail a decent kick?
Less is more
Some may ask what the point may be, but there is a wedding cocktail trend towards concocting cocktails with less alcohol rather than more, but using only top quality spirits. This trend makes for healthier and happier consumers.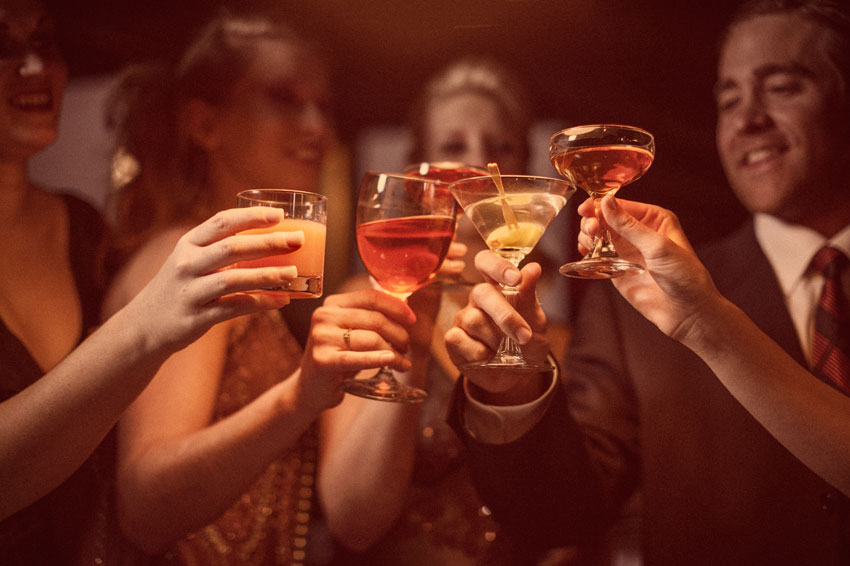 The spice of life…
When herbs and spices are mentioned, you probably think chicken, but cocktails are right up there as well. Instead of using sugar to infuse flavour into drinks, top bartenders today are using fruit, herbs and spices. Plants such as saffron, coriander, orange peel and bay leaves are all popular today. Cocktails have become much more adventurous. Why not give your wedding guests a drink to remember?
Cocktails and fat
One of the most unusual wedding cocktail trends seems most unusual – but it is happening… big time! Take liquid fat from sources such as butter and bacon, chill the liquid then remove the solidified fat. The remaining flavour is subtle but 'interesting.' You are also removing most of the kilojoules. Trends using infused flavour from fat now involve nuts such as almonds, sesame, coconut and cocoa. Who said cocktails were boring?
[ew-supplier-carousel]
Whisky from Australia?
Most definitely. With whisky ever popular in many cocktails, gone are the days when overseas distillers were the best or even the only source. Some of the world's finest whisky is now produced Down Under.
Awesome Asian flavours
We're a part of Asia and Australia has long taken the food and recipes of Asian countries. But now that trend shifts to our cocktails and we're using Asian ingredients in our drinks. Lemongrass, sake, Thai basil, green tea and lychees are now trending in our cocktails.
Prohibition cocktails?
Many cocktail drinkers prefer tea and vice versa. But now there's a trend to combine the two. Really. A splash of gin to your iced Earl Grey is just the ticket, with or without the cucumber sandwiches. What about ginger-lemon green tea with cognac? And it's served from a teapot!
Cuppa cocktails
We usually like our food with seasoning, so why not our cocktails. Bitters are the cocktail equivalent of food seasoning. Trends today see us enjoying various bitters such as strawberry, grapefruit, pecan and coffee. Yep, coffee as a bitter.
When booking your reception venue or caterer, don't forget to ask about their cocktail menue. Perhaps the bartender has a number of specialties or can whip up a signature cocktail for your guests. And, if you're lucky, they'll be a bartending gun who is well and truly across the latest wedding cocktail trends. Cheers!