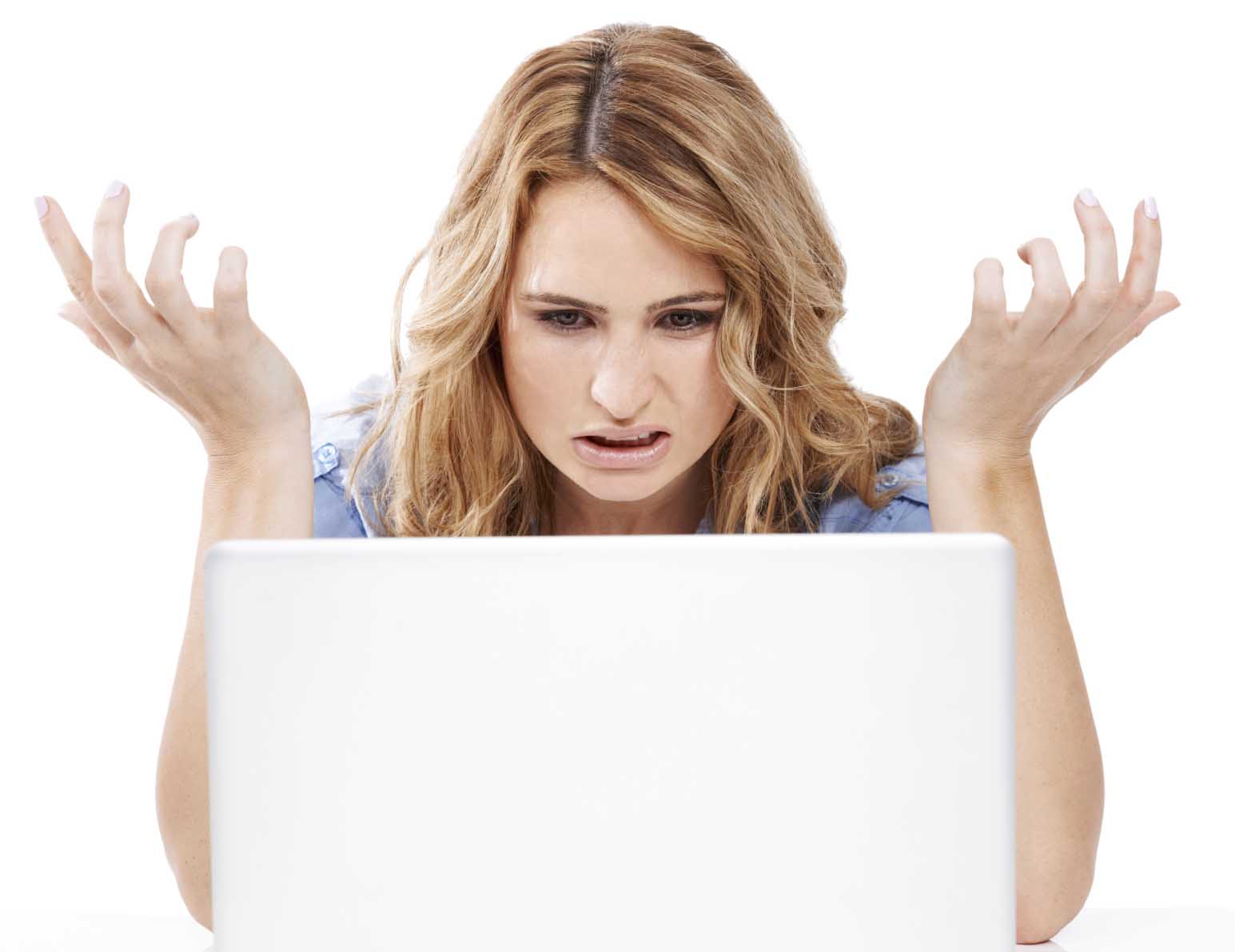 After attending the wedding of a former colleague, a UK wedding guest has been left stunned by a staggering email from the newlyweds suggesting she 'adjust' her apparently insufficient £100 (AUD$195) gift – and hand over more cash.
The unidentified female guest, whose present was deemed too little by the not-so-happy couple, has been flooded with more than 1000 messages of support after sharing her unpleasant – and very unexpected – experience on the UK discussion forum website Mumsnet.
Using the alias Puzzledandp***edoff, the anonymous guest shared a snippet of the brazen email, which read:
"'We were surprised that your contribution didn't seem to match the warmth of your good wishes on our big day. In view of your own position, if you wanted to send any adjustment it would be thankfully received.'"
Puzzledandp***edoff explained on the forum that she had gifted the couple the £100 in the form of a cheque and expressed her disbelief writing, "For someone who's not easily shocked I confess I'm utterly gobsmacked by this."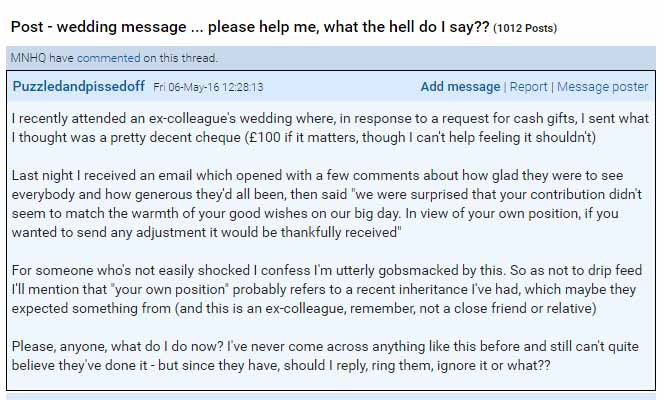 Understandably, many of the responses found the newlyweds to be in the wrong.
Mumsnet user mmgirish wrote, "No way! Please please cancel the cheque!"
Mumsnet user NewYearSameMe said, "I would love to say, 'Actually my 'warm wishes' were mostly polite platitudes rather than any real interest in, or expectation of, your future happiness. If an arbitrary monetary value could be assigned to my wishes then I would say that £100 is definitely over rather than under representative. I wish you the best of luck in emotionally blackmailing more dosh out of your other nearest and dearest.'"
While Mumsnet user acatcalledjohn suggested the guest, "Name and shame and claim fraud at the bank."
Puzzledandp***ed off has since posted to the forum explaining that she has responded to the newlywed couple's email saying, "It's unlikely I'll bump into the B&G much in future as I'm retired now, which is probably just as well. However I've just replied to her email with one sentence: "I assume this was some sort of mistake?"