Are you having a seated or plated reception? Are you looking for a way to display your seating chart that matches your wedding style? Say no more! We are always looking to inspire you and make your planning easier, here are 10 table chart ideas for different wedding styles.
From rustic to modern, we looked at what couples are doing for seating their guests and gathered a variety of materials and styles of different seating charts for you to get inspired with.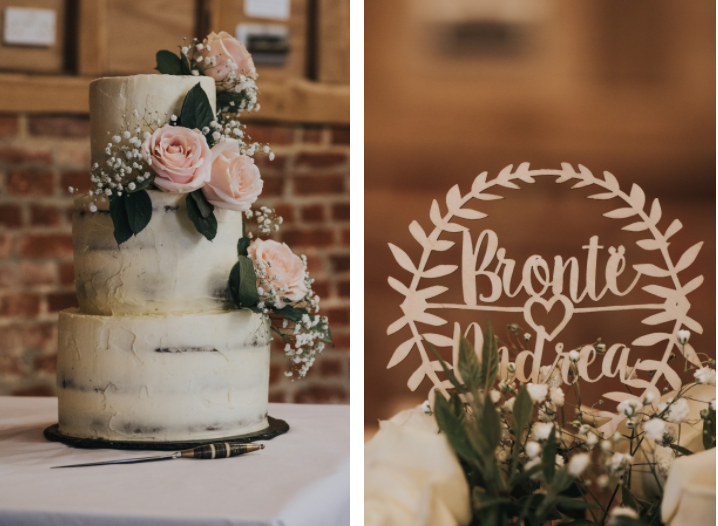 1. Timber panel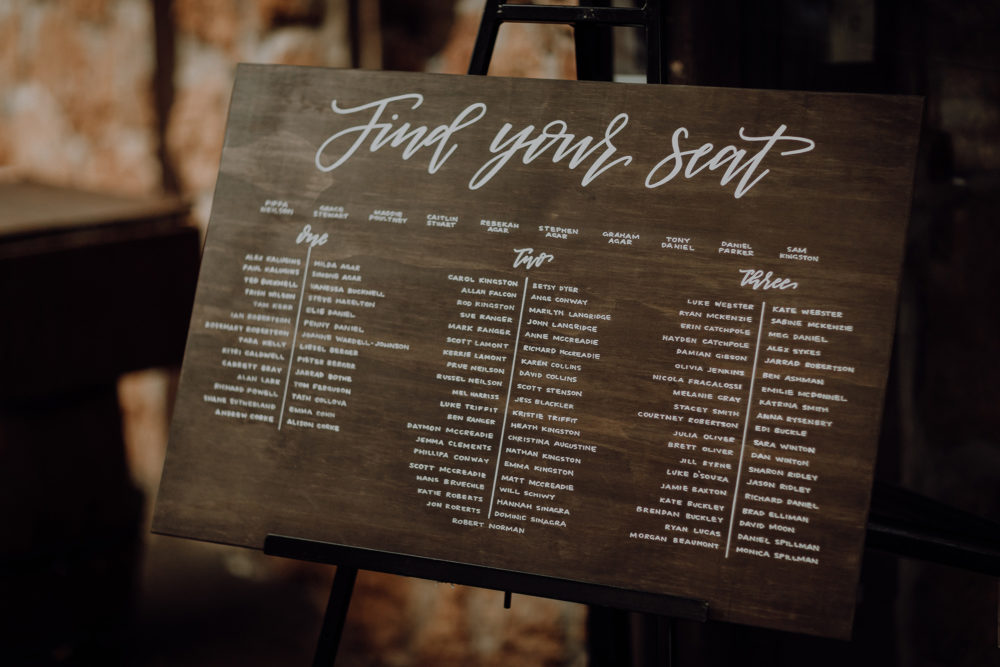 For this rustic winery wedding an outdoor dance floor, a doughnut bar and a dog as a ring bearer, showed that you can create a day which is a unique reflection of you as a couple.
The ceremony was surrounded by tall trees and gorgeous scenery, the inside was featured by long banquet style tables with glass bi-fold doors surrounding the venue, meaning the guests and newlyweds could see the stunning bush from the inside.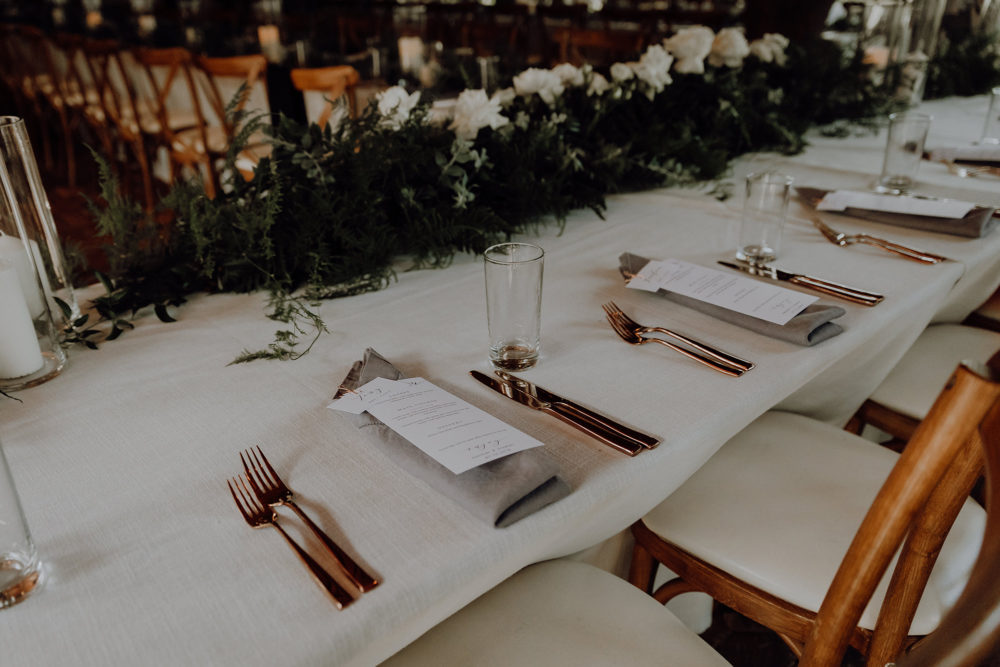 2. Acrylic with foliage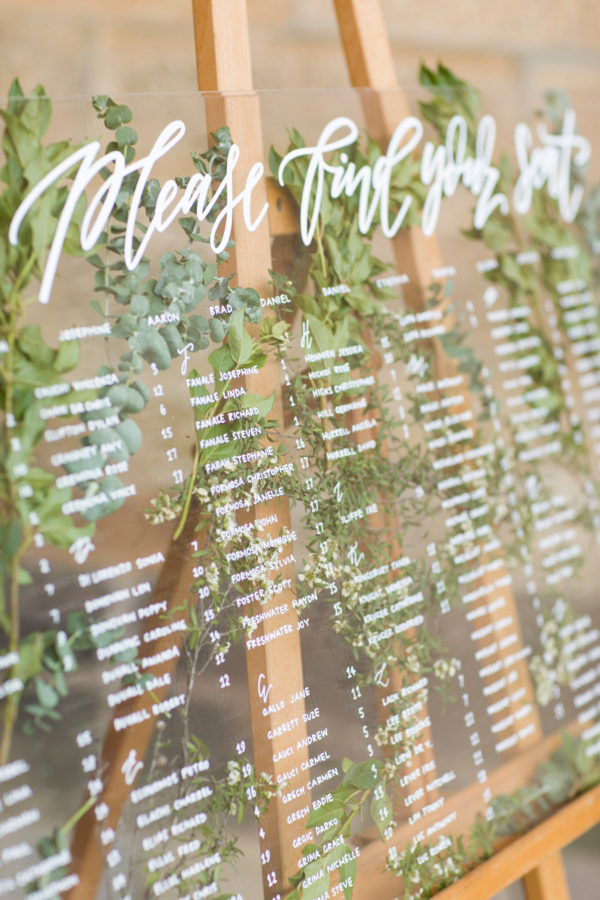 For this luxe rustic wedding, the couple wanted to have a personalised wedding and ensure all the elements matched, with personalised menus with fun facts about the couple, 'His and Hers' martinis and an oyster bar on the lawn before the reception – something the bride and groom shared on many dates together.
The personal elements were a big part, the brides favourite colour green was featured throughout bridal party outfits and the floral design.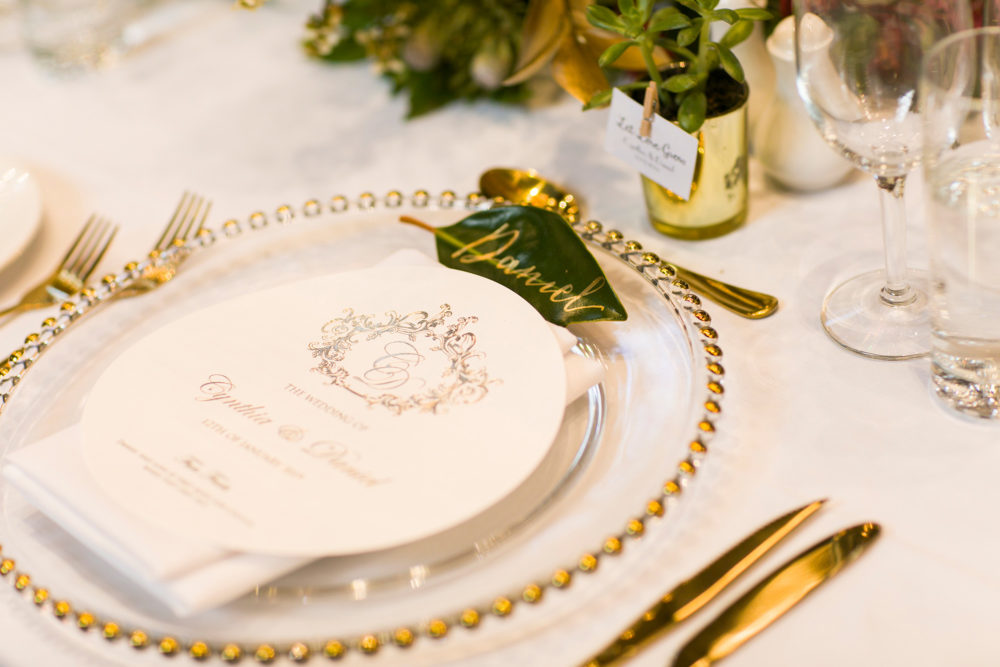 3. Foam board with wood easel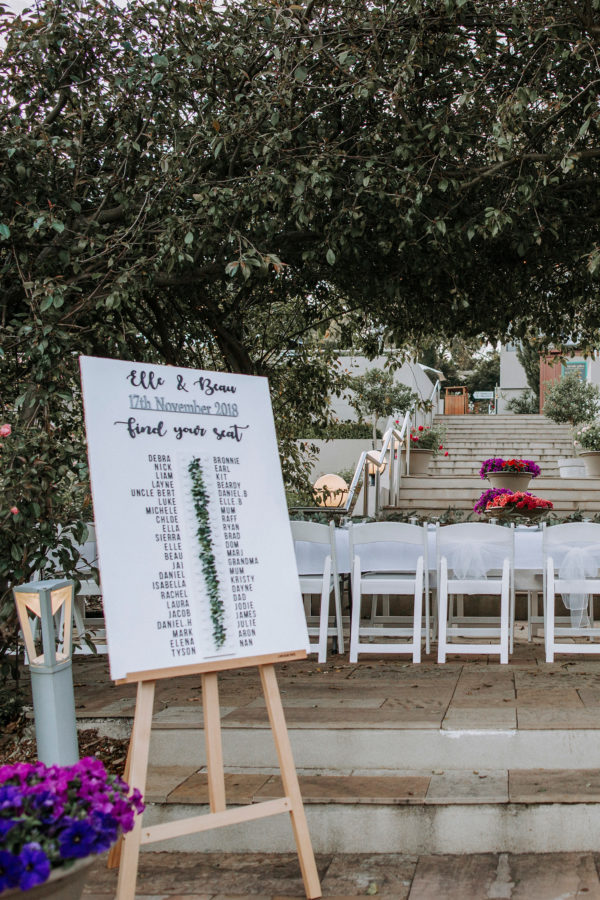 At this elegant winery wedding, the bride's love for fairy tales played a big role in the decoration. "I love fairy tales and the beautiful crisp clean night air so I wanted something magical and under the stars fpr our reception," says the bride.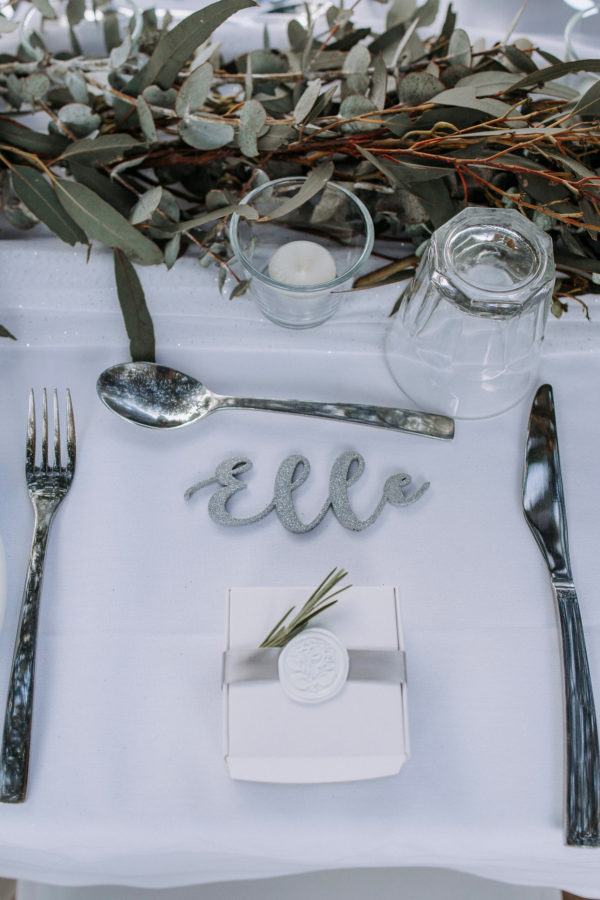 4. Picture frame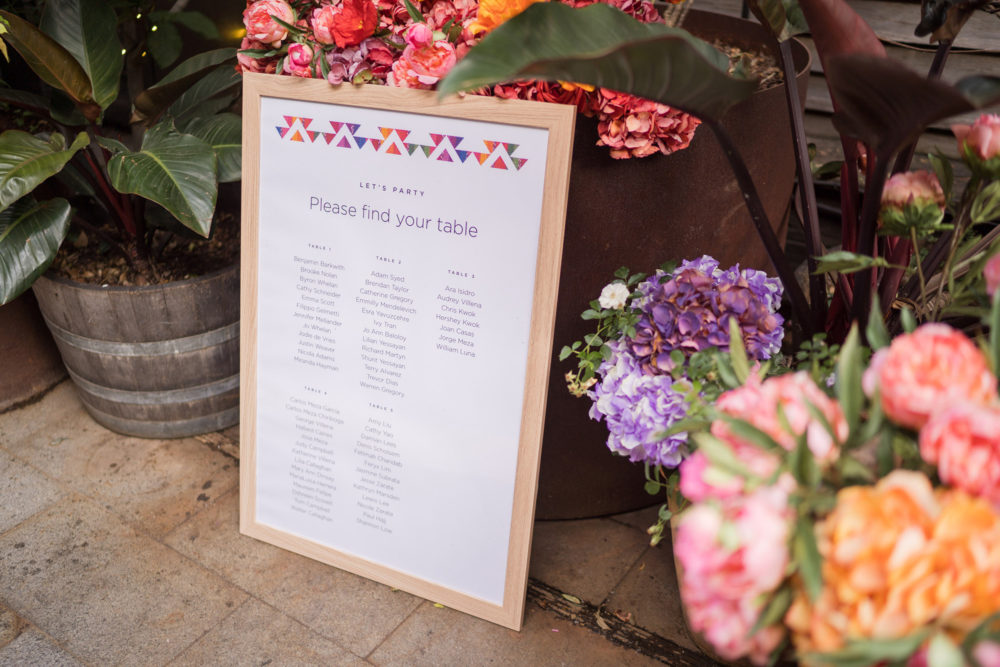 For this elegant traditional wedding, the couple tried to incorporate Peruvian elements, wanting to be a celebration, rather than a formal setting. A very colourful, fun but elegant event, there were even alpacas!
For the bride walking down the aisle, seeing all the decorations come to life, their loved ones, and her groom waiting for her at the end were among the many highlights.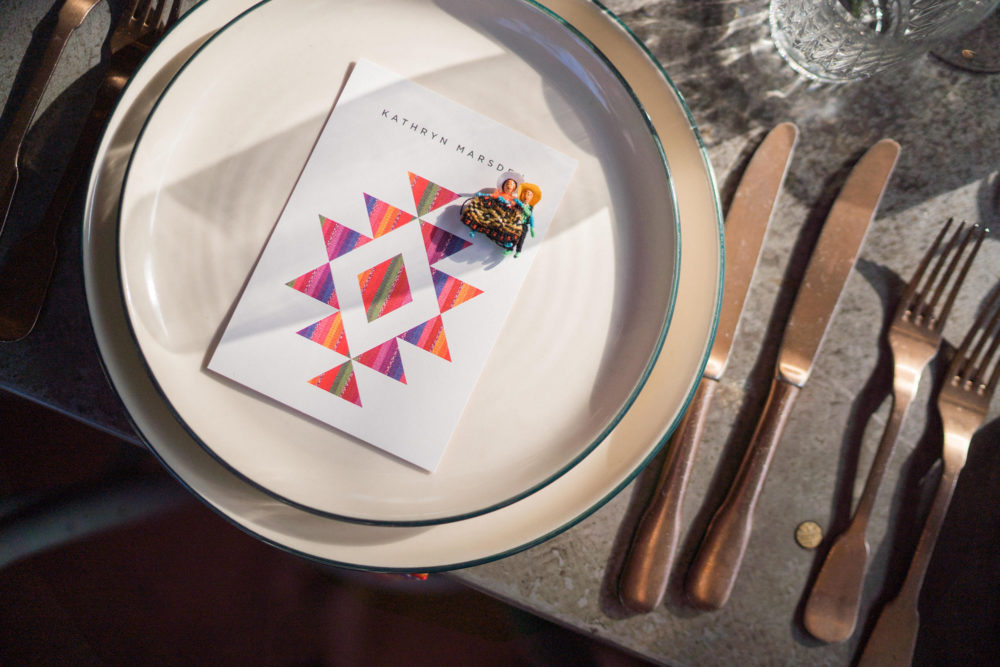 5. Hanging installation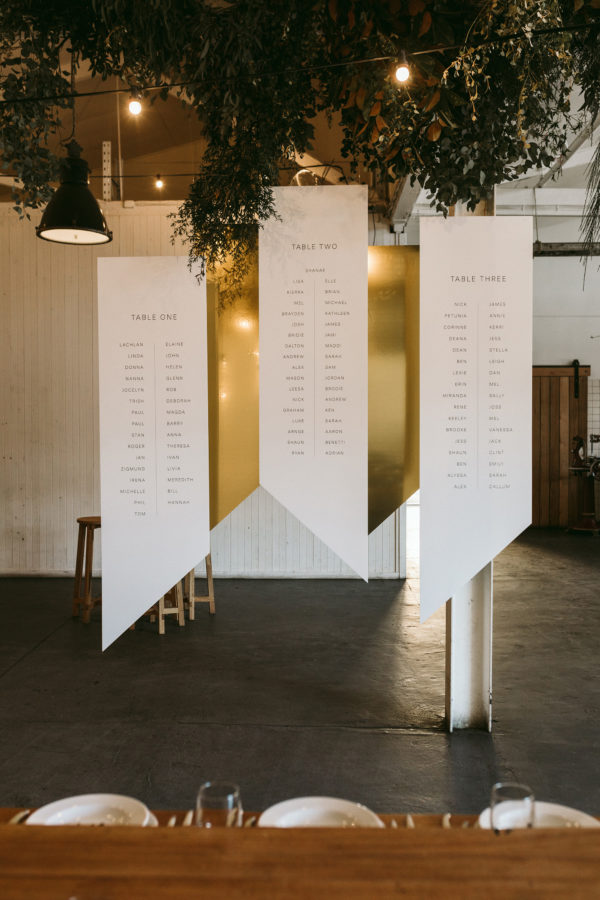 For this industrial luxe wedding, the couple wanted to capture a contrast between the gritty industrial space and the whimsy of beautiful flowers and foliage, with lots of candles and mood lighting to enhance their theme.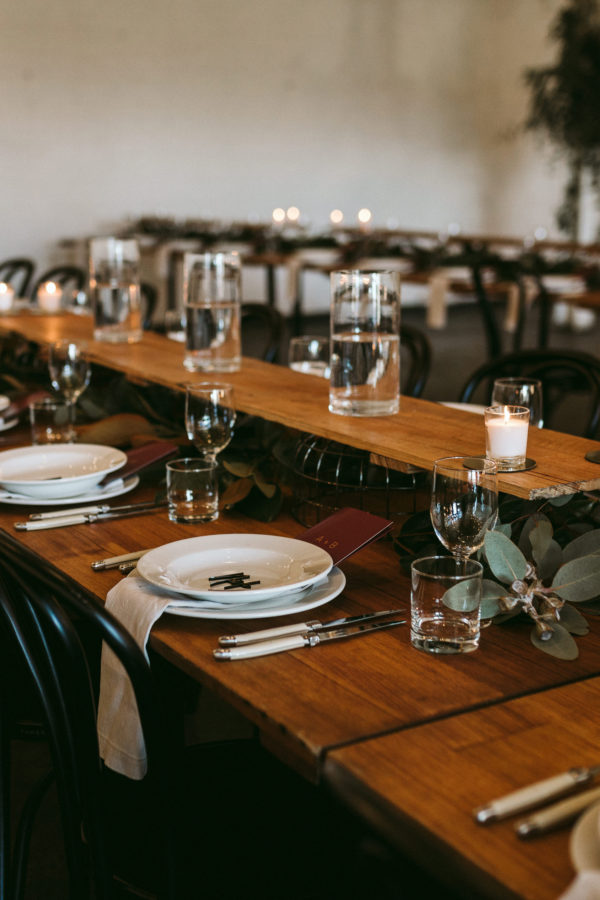 6. Chalkboard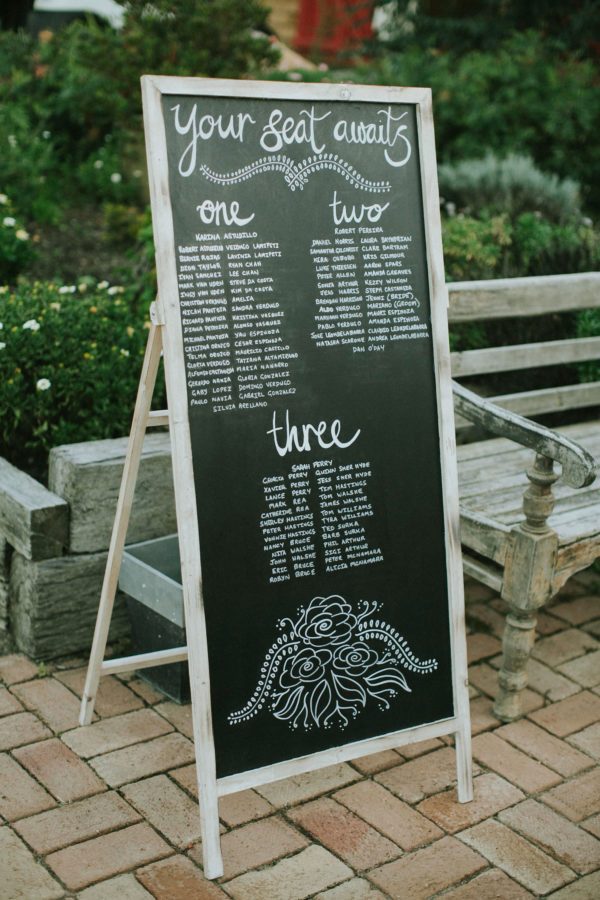 For this Sydney couple's romantic garden wedding, combining their two cultures, Australian and Argentinian, and creating a wedding that reflected their personalities was important.
They had a live band, long tables filled with sharing platters and bottles of wine, and an intimate and relaxed ceremony in a beautiful outdoor setting.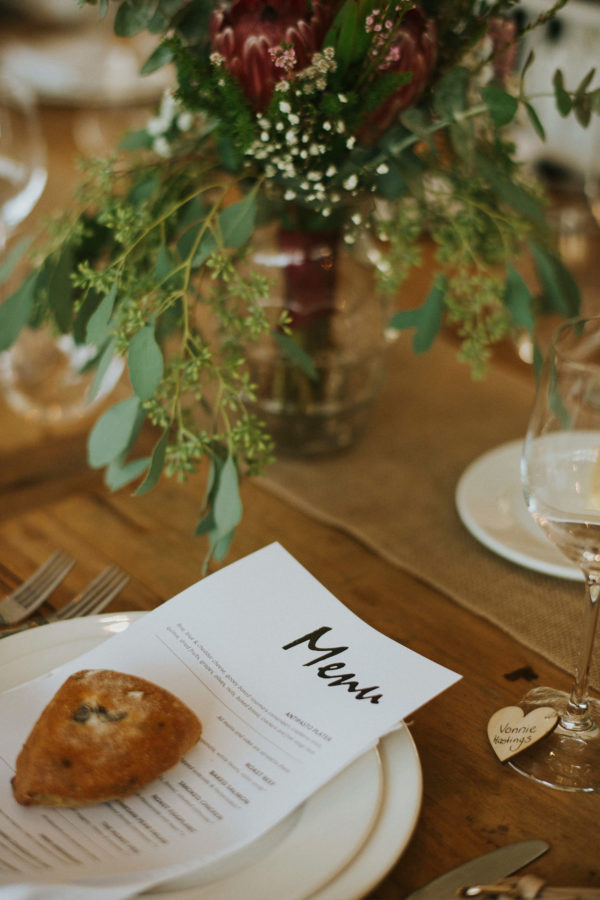 7. Picture frame with foam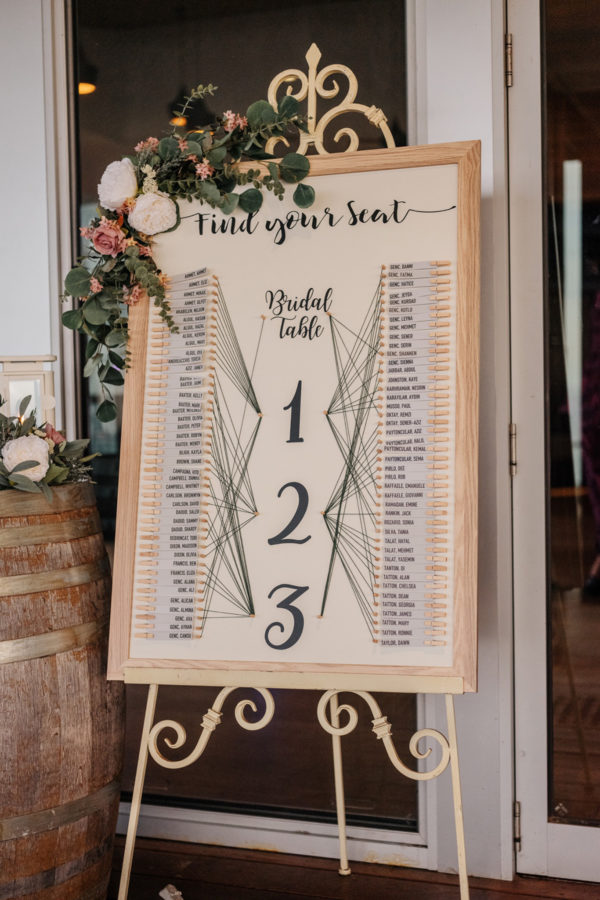 At this modern rustic wedding, extensive research was the key, as they designed their wedding around a modern rustic theme with blush pink, navy blue and ivory. They choose to DIY a lot of the details. They love small touches like ribbon wands, tissue packs, kids colouring books and a doughnut tower cake.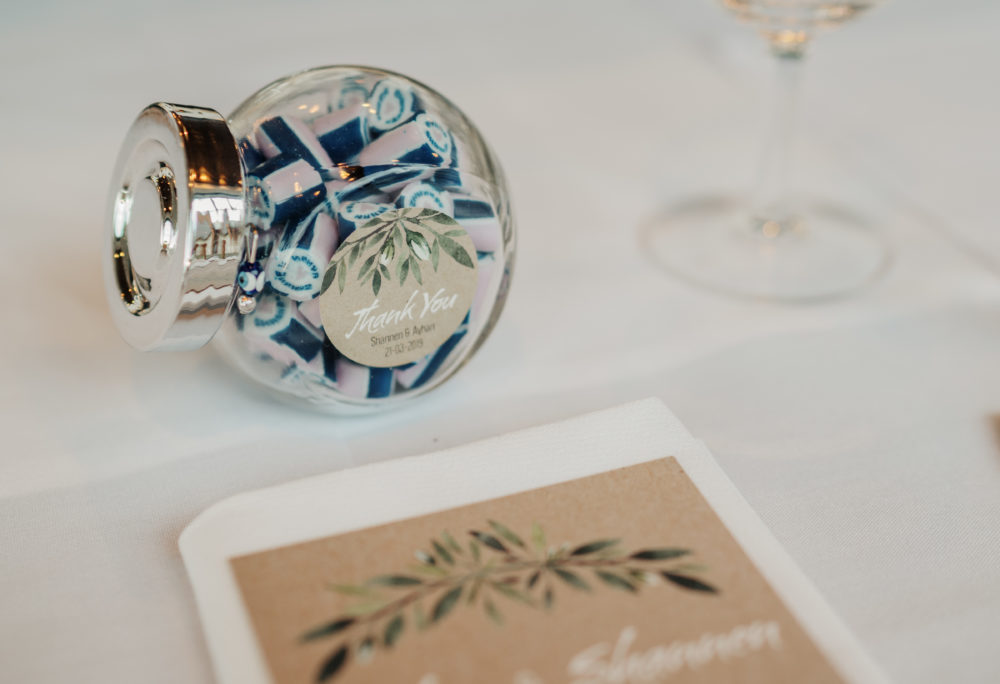 8. Mirror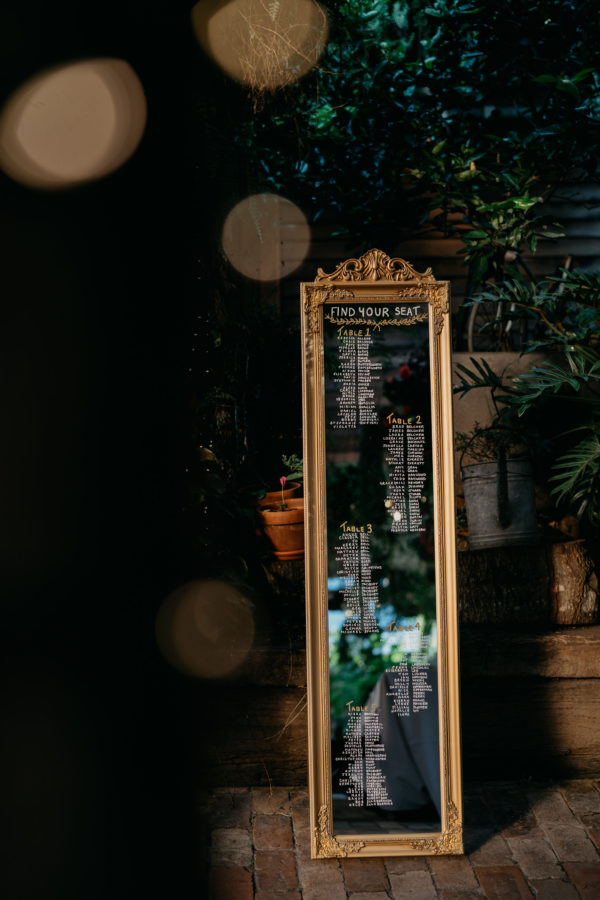 For this modern elegant wedding, the couple says there were 5 things that made their day extra special "One, our love for each other. Two, our friends and family witnessing our marriage. Three, the greenery and florals. Four, our great food including our fantastic cake. And five, the live music, which was incorporated from the ceremony through to the reception."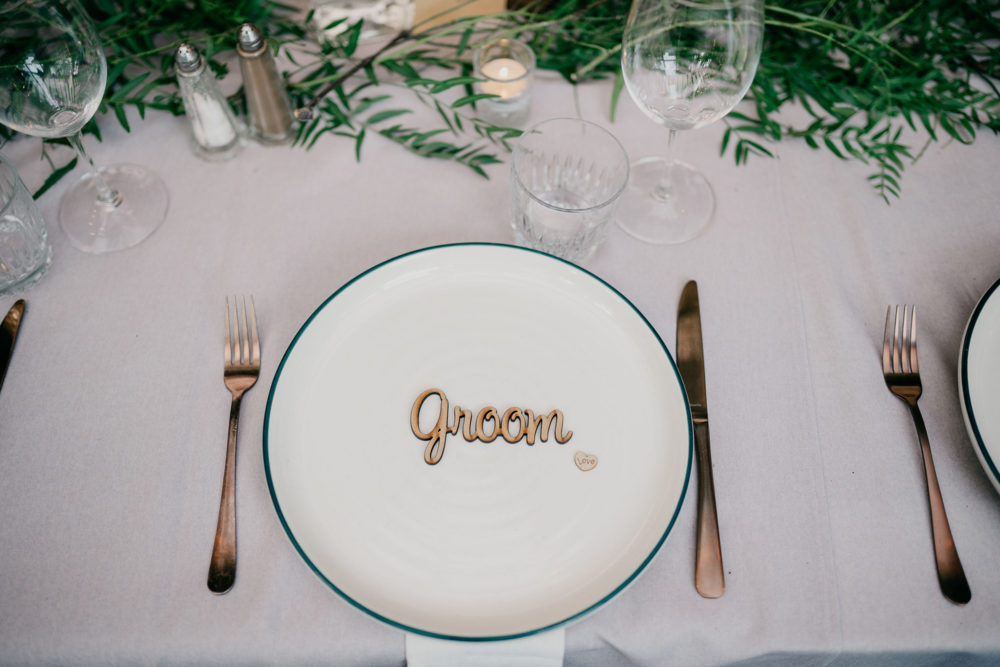 9. Picture frame with stationery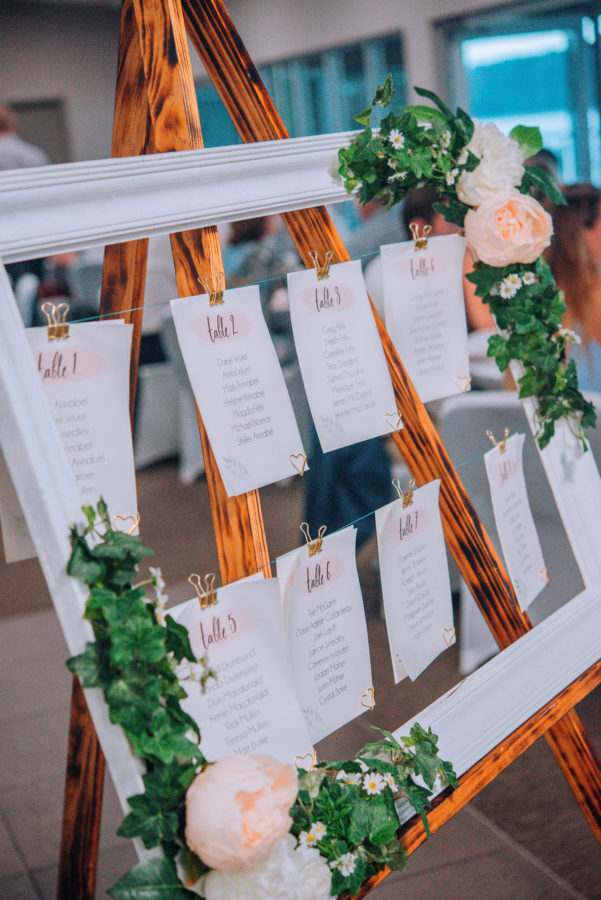 For this romantic garden wedding, the couple's priority was to lay with keeping things elegant and romantic. The focus was on family, love and everyone feeling relaxed while having a blast. They made a point of including many personal touches throughout the day to make it uniquely theirs. Several decor elements were DIYed by the family members.
10. Foam panel with metal iron easel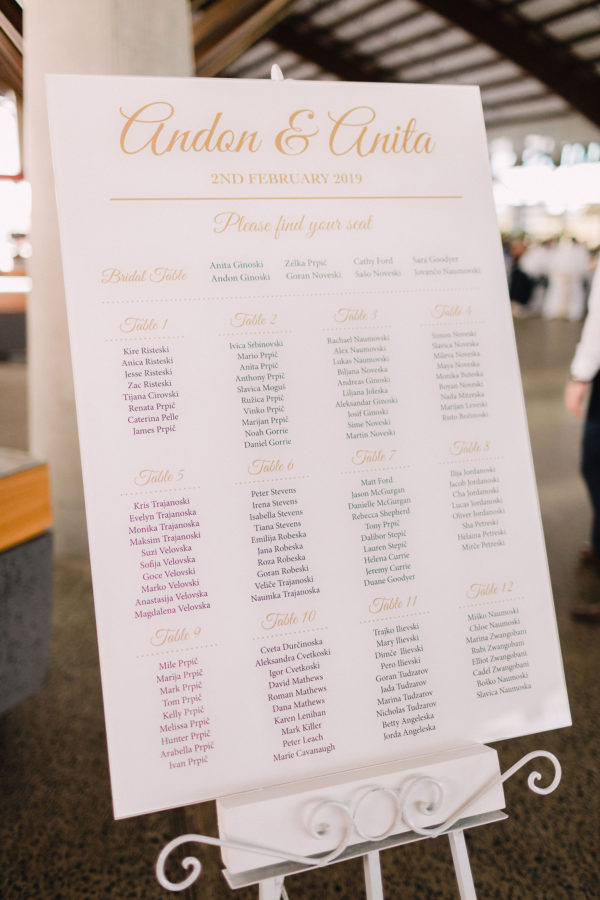 For this classic elegant wedding, the bride had a vision from day dot and she knew she wanted an intimate wedding with a classic and elegant feel. "Hubby was happy with my vision and styling ideas and I would always run every decision past him for the nod of approval," says the bride.