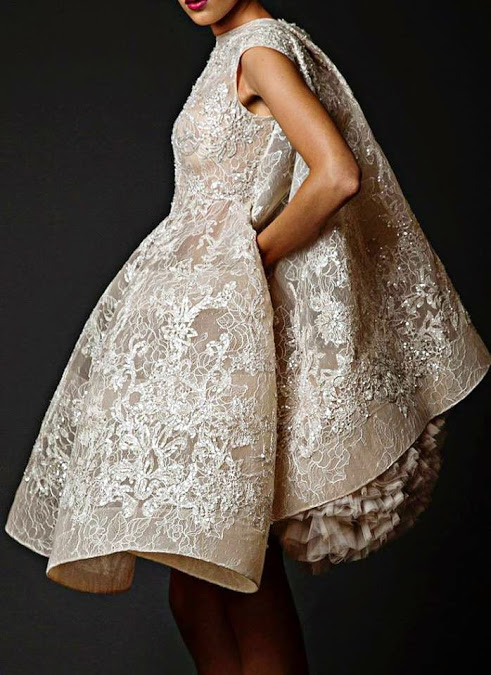 Er-mah-God! What a stunning wedding dress for a fashionista bride! It has a dropped bustle and pockets and lace and embroidery AND a cape… We MUST know which genius designed it! Anyone? Anyone?

---

Did you hire any furniture or styling props for your wedding?

---
80% of Australian couples use Easy Weddings to connect with their dream wedding suppliers.
Browse the directory and start planning today!
Comments