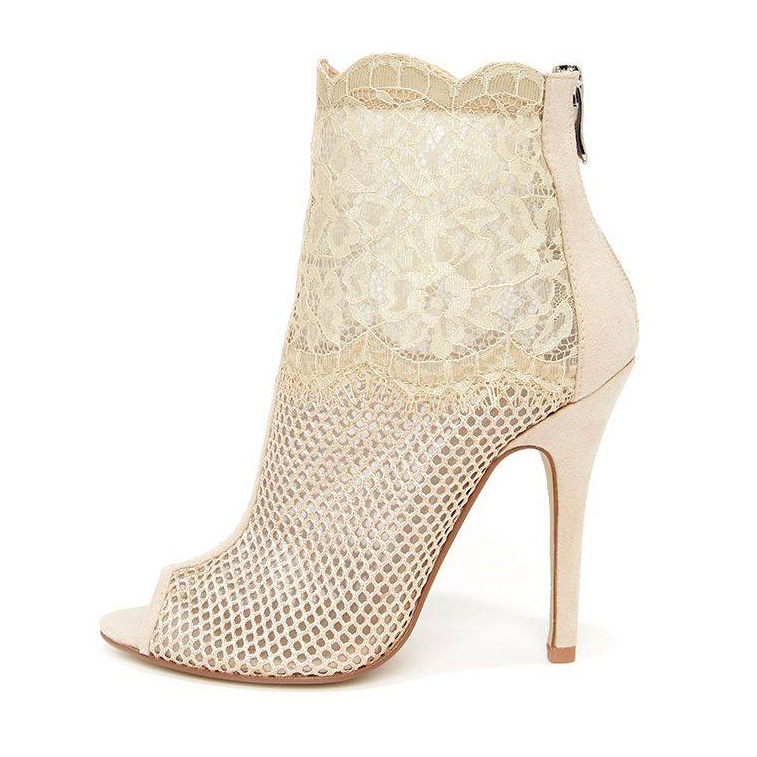 Not really a standard-white-heel-type bride? These nude mesh lace booties ought to float your wedding boat!

---

Have you asked a friend or family member to do a reading during your ceremony?

---
80% of Australian couples use Easy Weddings to connect with their dream wedding suppliers.
Browse the directory and start planning today!
Comments