Looking at real life weddings is the perfect way to get inspiration for what you want to do for your own big day, as well as what may or may not suit you as a couple.
We love taking a look at how other couples have styled their day whether it's classic, luxury, rustic or romantic themed. From vendors, formal wear, styling and photography, to how they've planned and what's most important to them, here are 8 of our favourite same-sex couples from the past year.
We hope their stunning weddings can inspire you!
Daniel and Michael
We can't help but kick things off with the official 2019 Wedding of the Year, Daniel and Michael! This Melbourne couple hosted a luxury wedding event for their closest family and friends, and an event they made it. They focused on spending time with their wedding party the night before and kicking celebrations off early for their guests the day of the wedding.
"One thing we always promised each other was that we were going to do our wedding our way. We kept the foundations, or 'common traditions', in place but altered them to suit us," they explain.
"We wanted to treat our guests, as our way of saying thank you for the many years of love, support and friendship."
Images by Corey Wright Photographer. See the real wedding.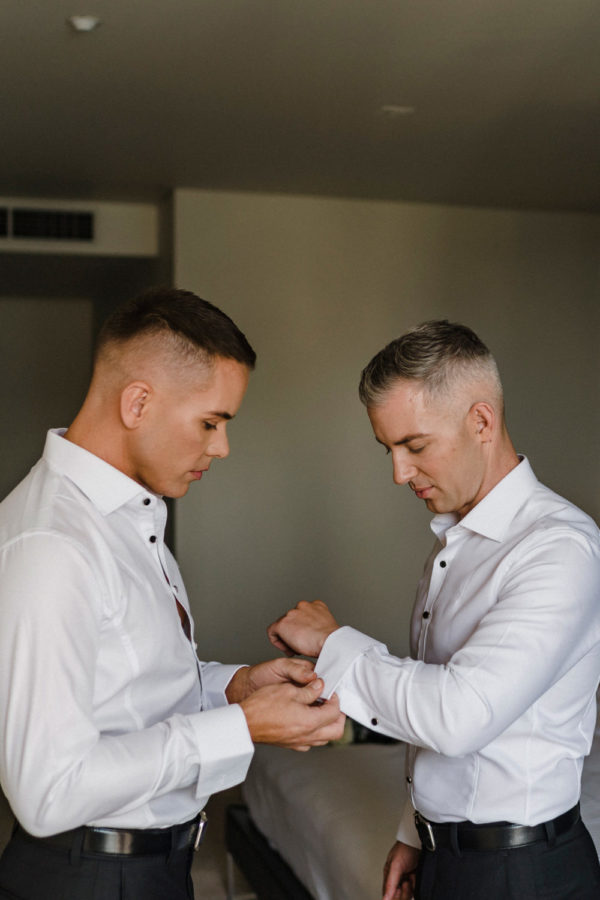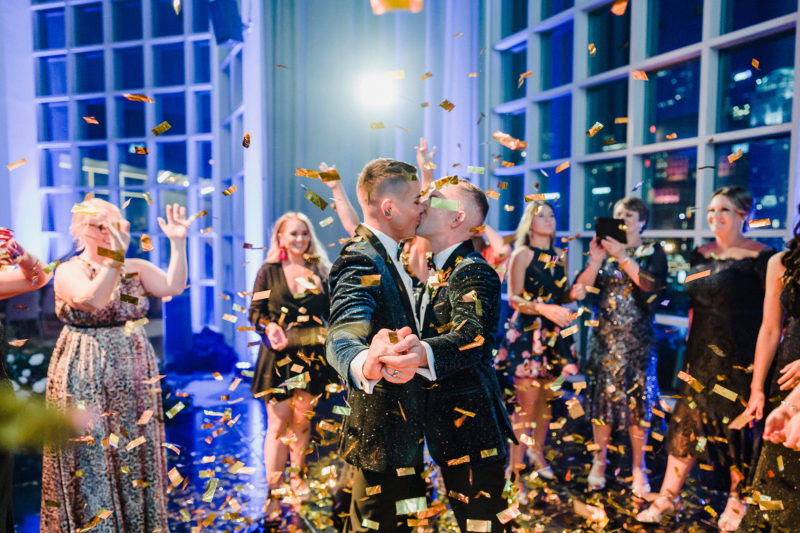 Kate and Emma
Like many couples, Kate and Emma were colleagues before their relationship turned into something more. Then, after three years of dating, Emma popped the question and the pair were able to start planning their special day.
"We both always hoped we could one day get married and when the marriage equality vote went through, we were ecstatic that we could finally start thinking about our perfect day," Kate says.
"We'd both dreamed of the perfect small, rustic wedding, on a farm and with Easy Weddings we were able to find the location, suppliers and finishing touches."
We love the rustic decor look they chose with the farm setting and vintage rustic features.
Images by A Touch of Flash Photography. See the real wedding.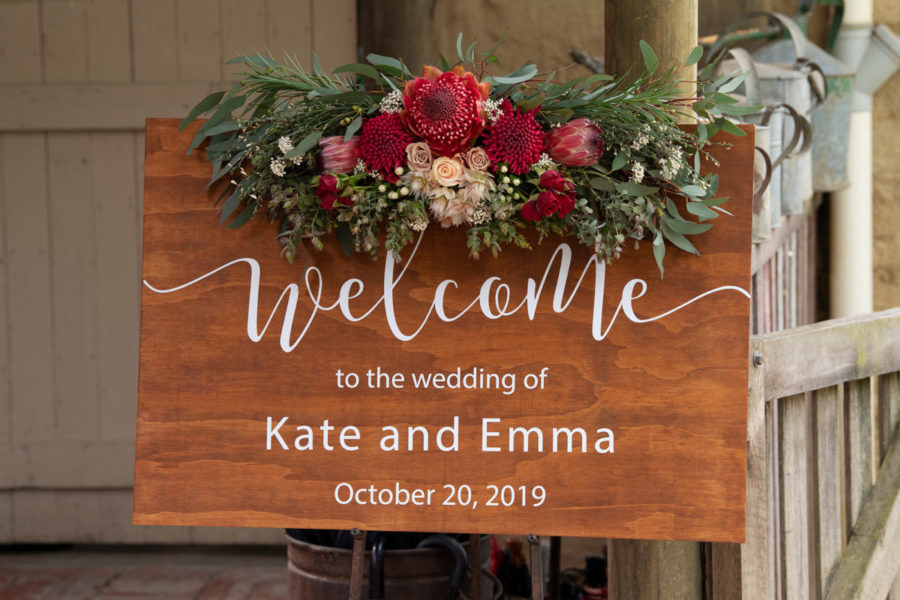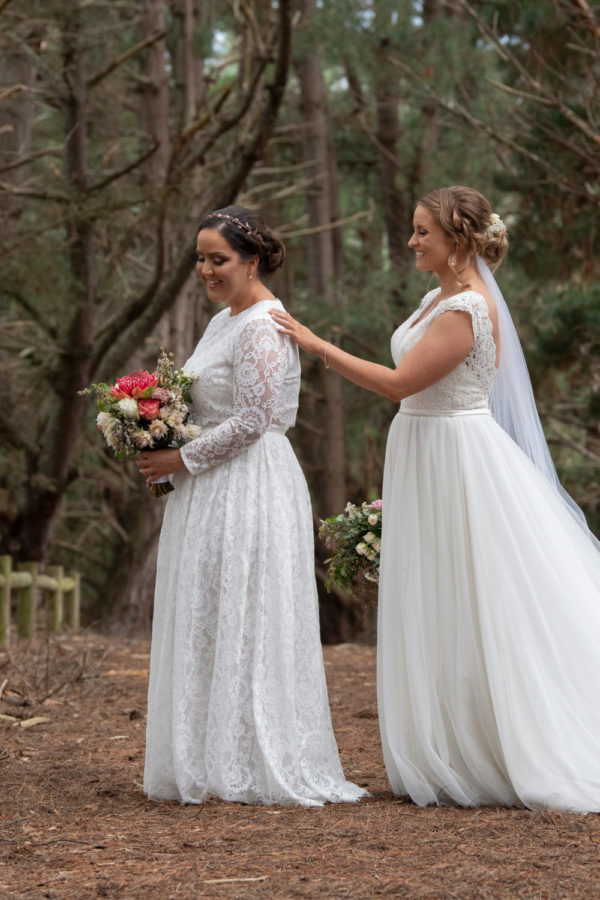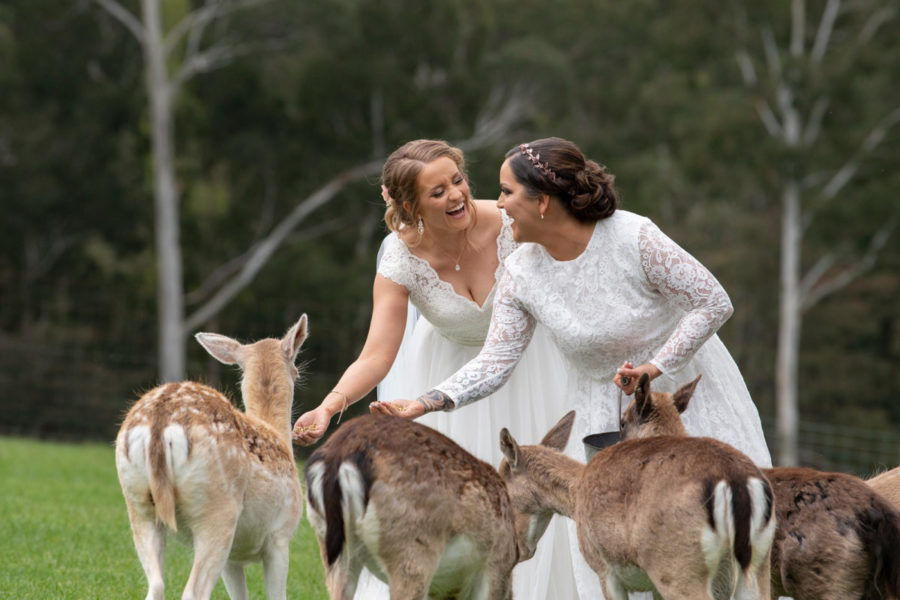 Con and Jimmy
Jimmy and Con decided to host a wedding with a real Melburnian flair to it. They had some amazing quintessentially Melbourne wedding photos taken with nearby landmarks featuring some very Melbourne weather.
They then went beachside where they hosted an elegant wedding ceremony and reception with classic floral and lighting features.
After meeting online and having their first official date in person, Con says explains how he knew Jimmy was the one.
"After that night I knew I wanted to keep seeing this boy as it just felt 'right', and over the next few days no matter how hard I tried I couldn't get rid of the silly grin from my face, not to mention the butterflies."
Images by Passion8 Photography. See the real wedding.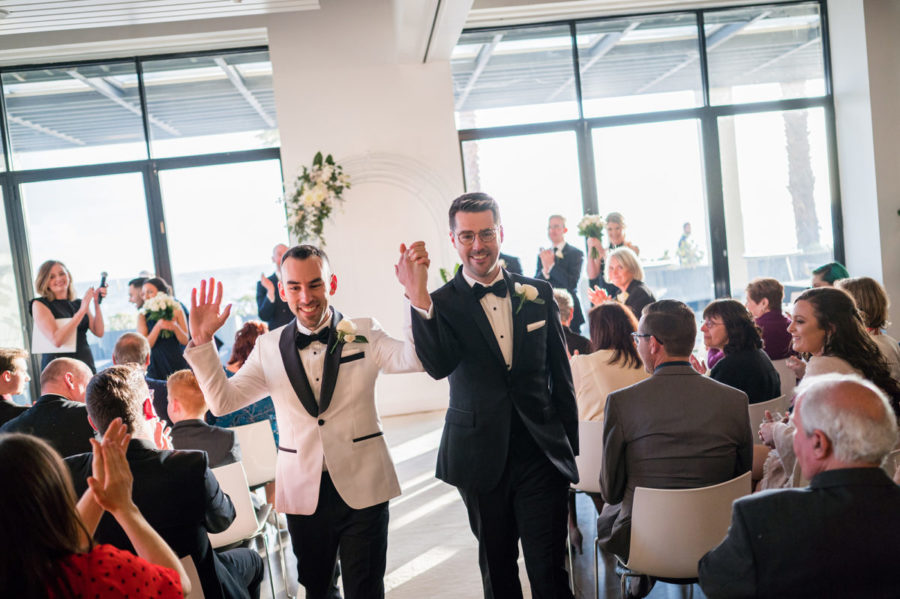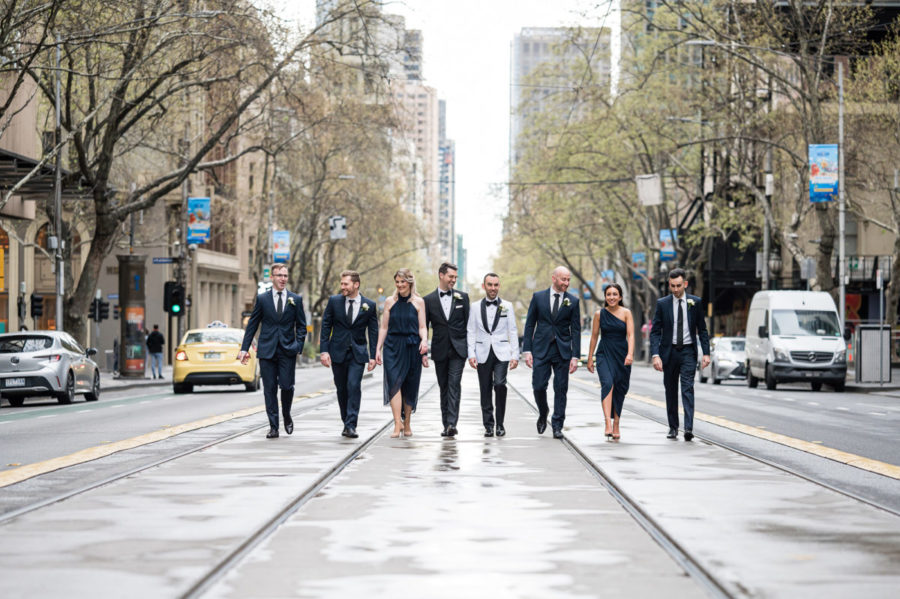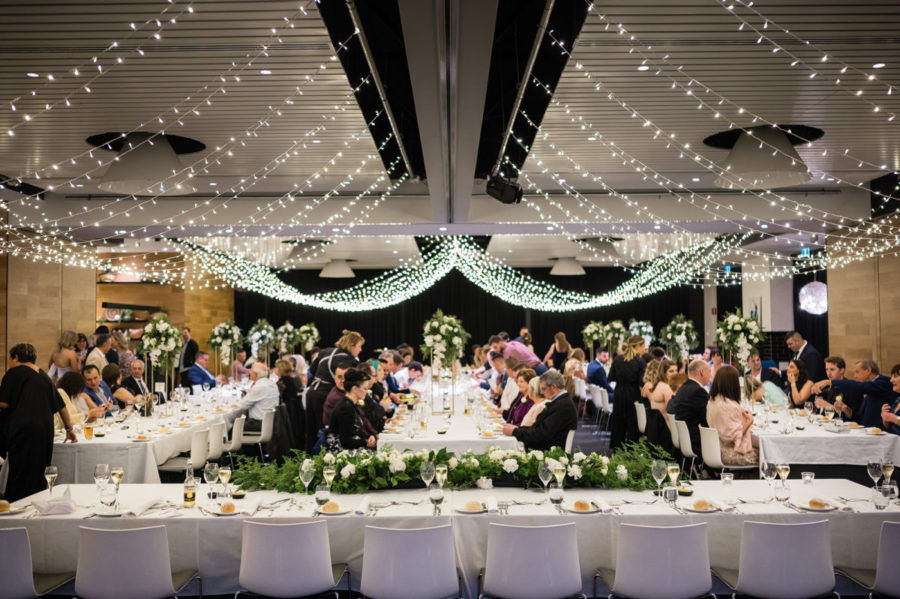 Lisa and Vanessa
Lisa and Vanessa created a stunning rustic wedding with a romantic feel. They opted for a soft colour palette with a touch of burgundy to create a romantic atmosphere and aesthetic.
The pair celebrated with 90 friends and family as well as their two daughters. They also opted for a first-look photo shoot to have those intimate moments with their little family before walking down the aisle.
"We knew we wanted it to be an opportunity for everyone to leave behind the hustle and bustle and take some time to have fun and relax," Vanessa says.
"After an amazing photoshoot, we joined our guests for a fantastic night of celebration. Great food, superb wine and a full dance floor made our night one to remember. Coupled with some tear-jerking speeches from our dads and we could not have asked for a better wedding."
Images by Shannon Stent Images. See the real wedding.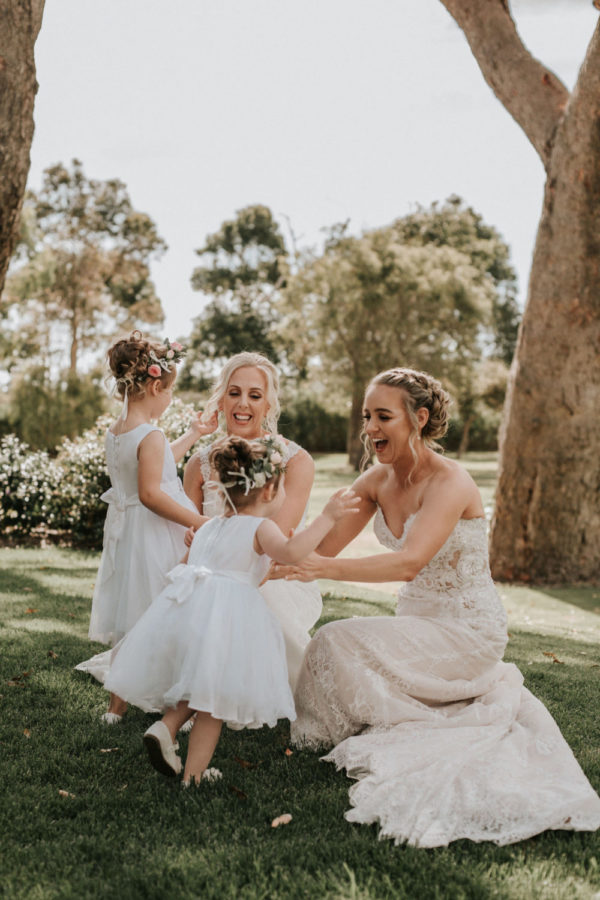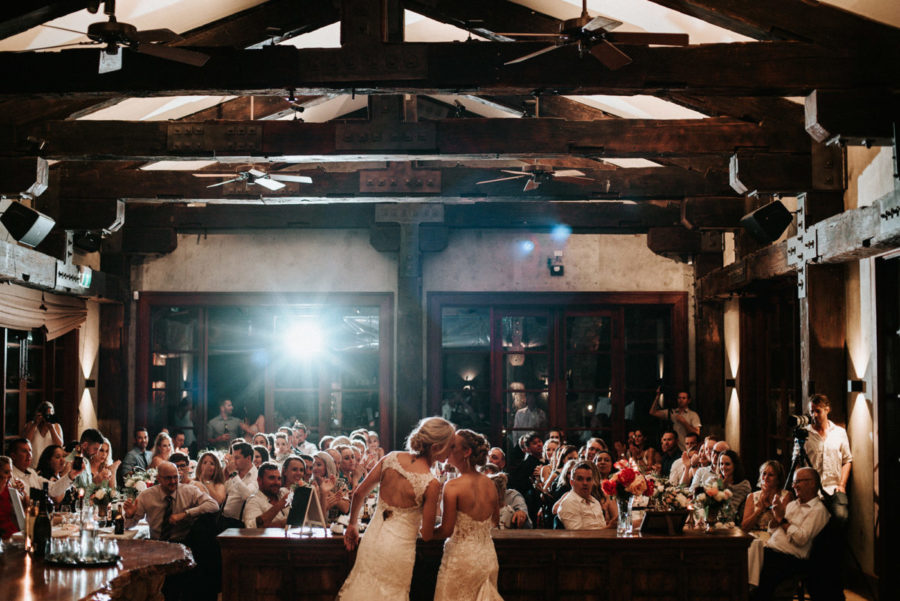 Ben and Adam
We absolutely love the intimate and casual feel that Ben and Adam went with for their not-so-big day. The pair eloped on their own, heading to the beach with their celebrant and photographer and resort manager as witnesses.
"Because it was just us, we wanted it to be relaxed and casual, and it was exactly how we'd imagined," the pair says.
We love the way they incorporated getting ready in their formal wear while also embracing the beach-vibes with suit-style shorts!
Images by Candice Thorley Photography. See the real wedding.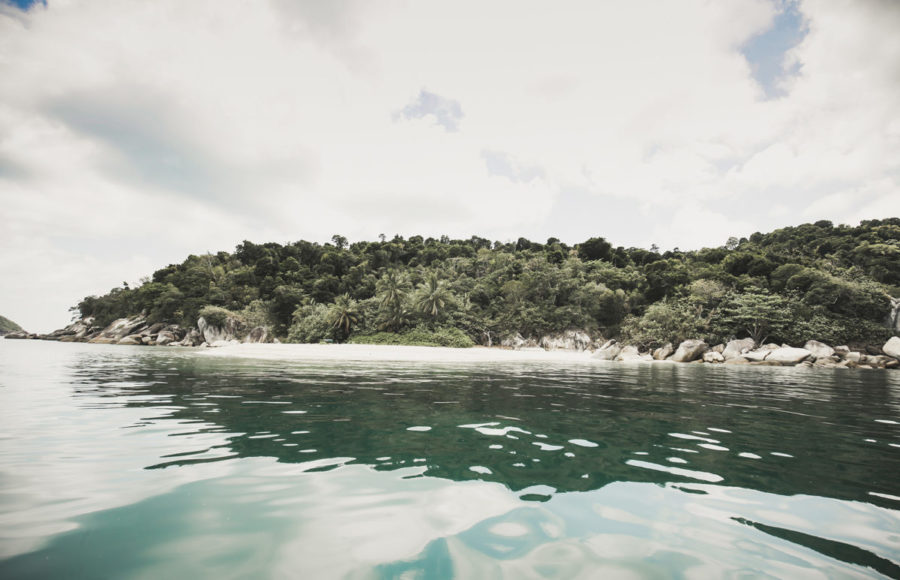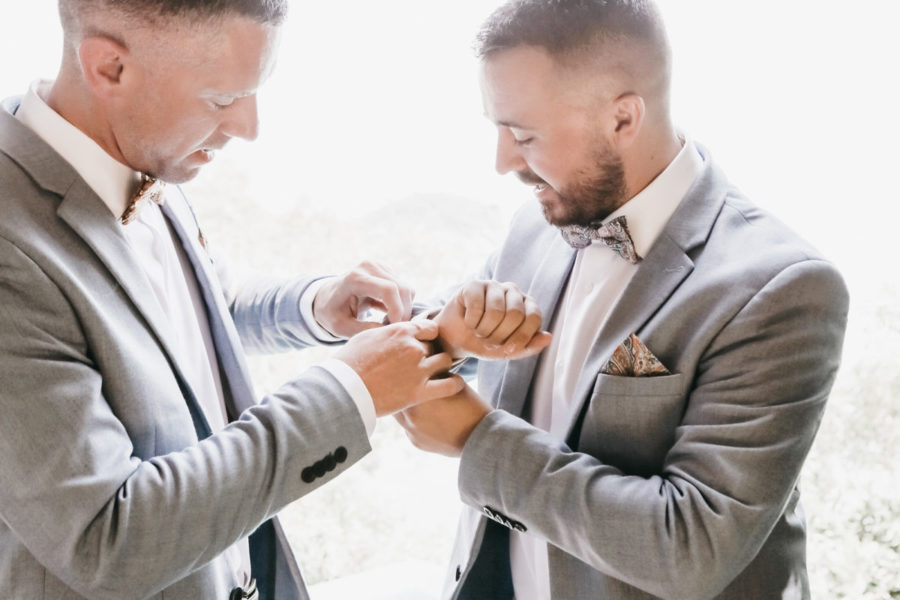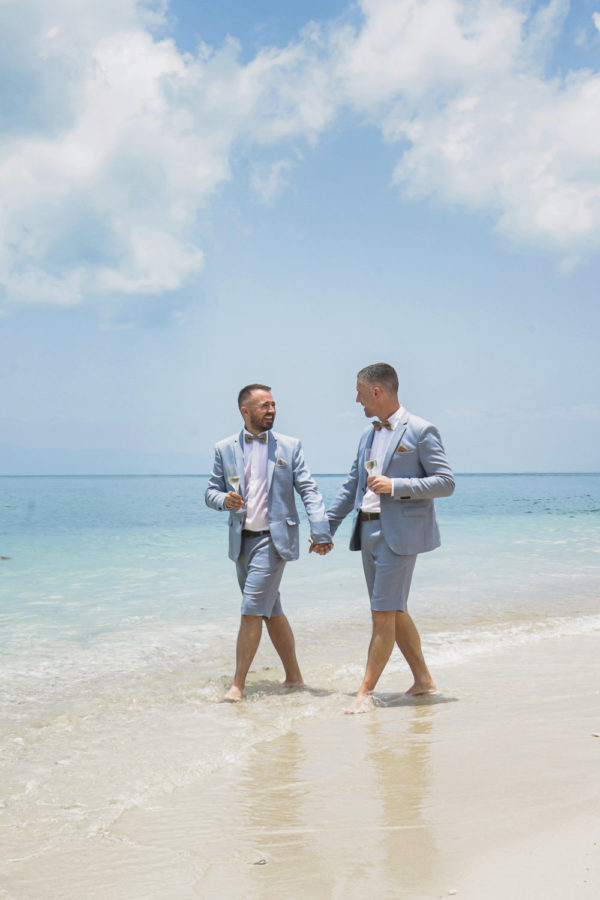 Evelyn and Sandra
On their 10 year anniversary, Evelyn and Sandra tied the knot in Margaret River, surrounded by those most important to them.
"We never thought we would ever have the honour of being married so for us, our family and friends it was the most amazing, special and emotional day of our lives," Evelyn says.
Their wedding had a large focus on good food and an elegant theme paired with a stunning moody colour palette.
"With Sandra being Italian, food was a big part of the wedding… we chose the perfect menu, right down to tasting every morsel."
Images by True Love Story. See the real wedding.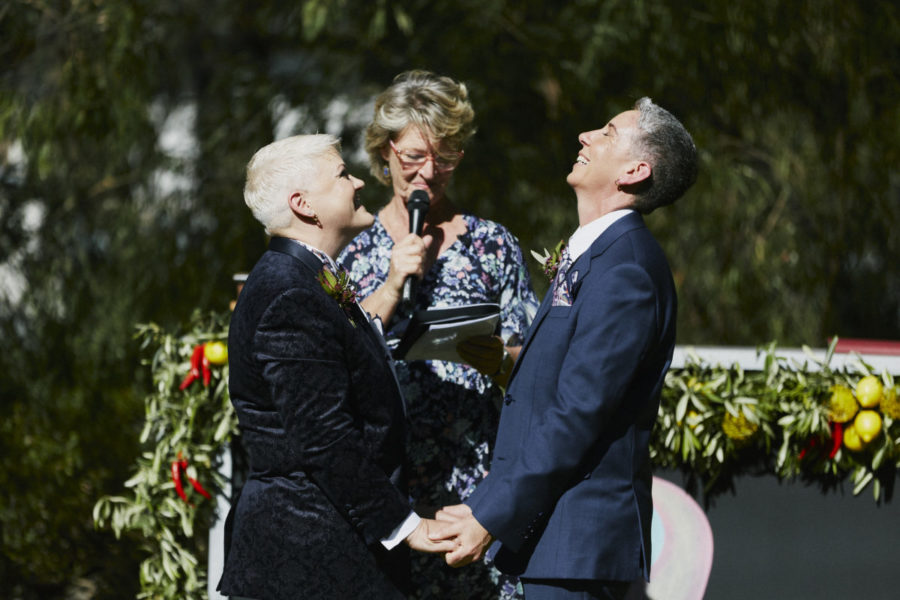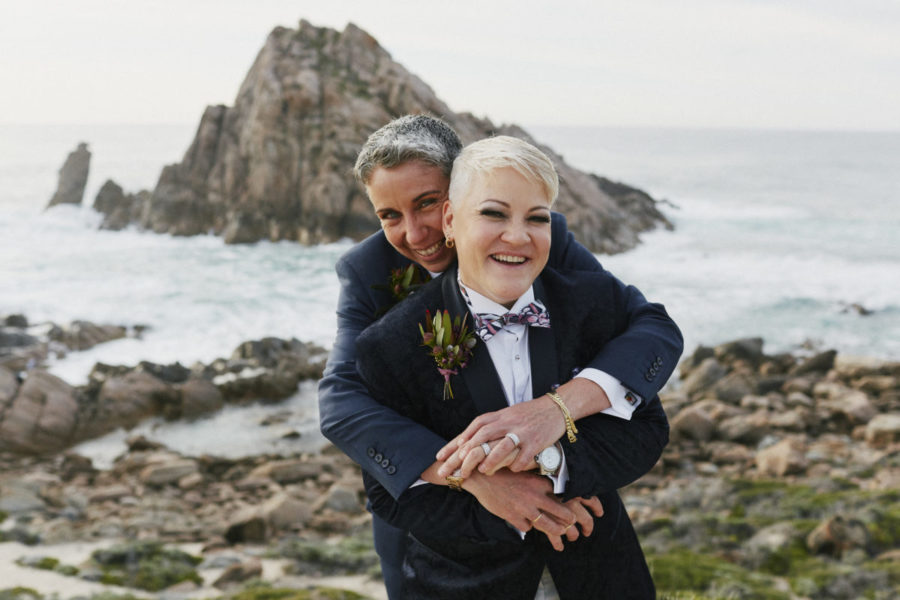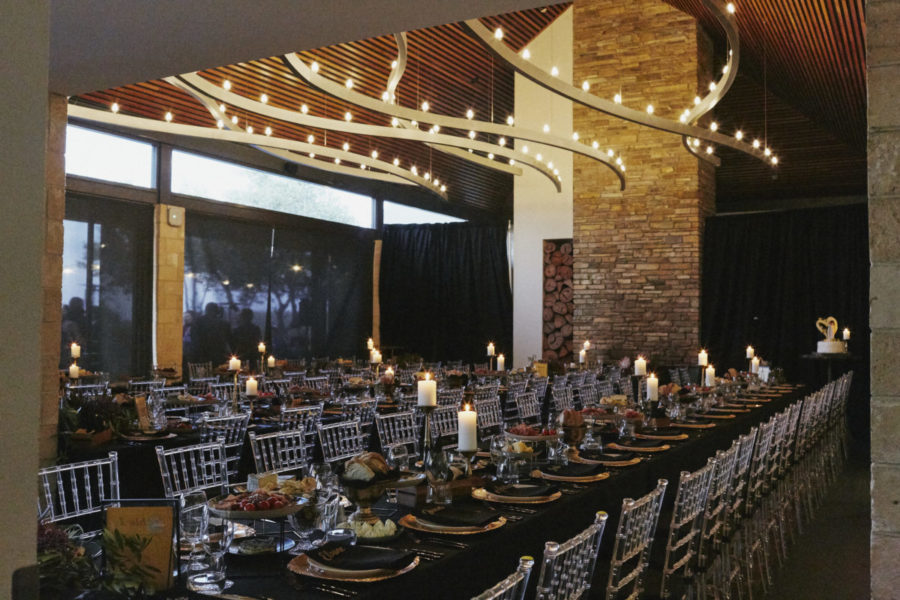 Anath and Mitchell
Anath and Mitchell went all out for their wedding by giving it a bit of a different twist. The pair opted for a magical and alternative theme taking inspiration from The Lord of the Rings, Harry Potter and Willy Wonka.
"Our wedding truly broke away from most traditions and took a life of its own. While there were a few hiccups along the way, they were nothing we couldn't recover from," laughs Mitchell.
"It is not very common to find a couple so wrong for each other that it's perfectly right!"
Images by Splendid Photos and Video. See the real wedding.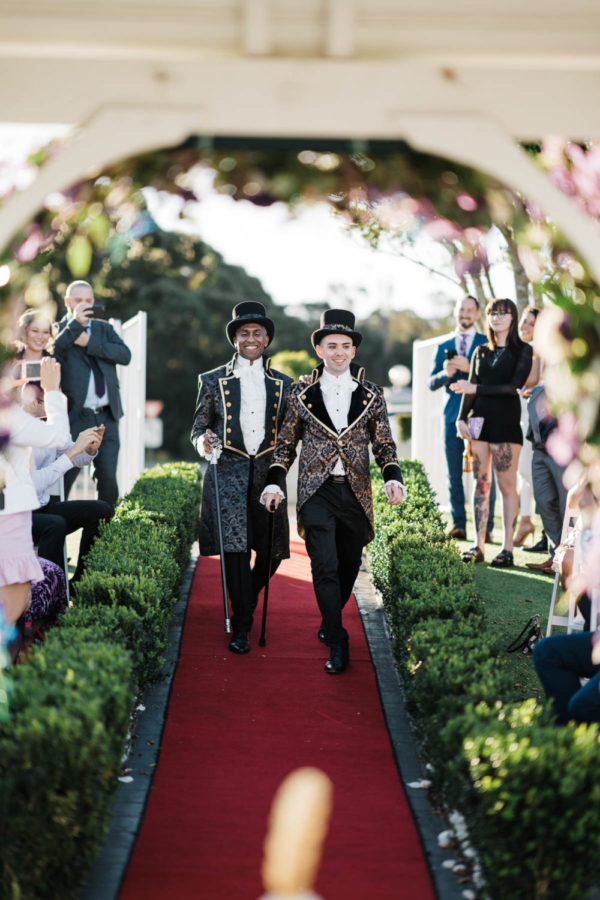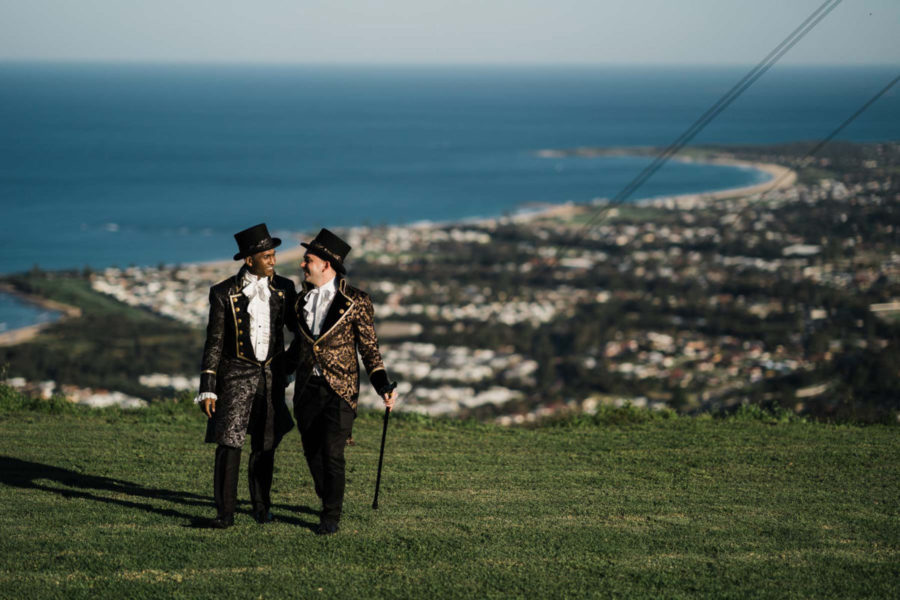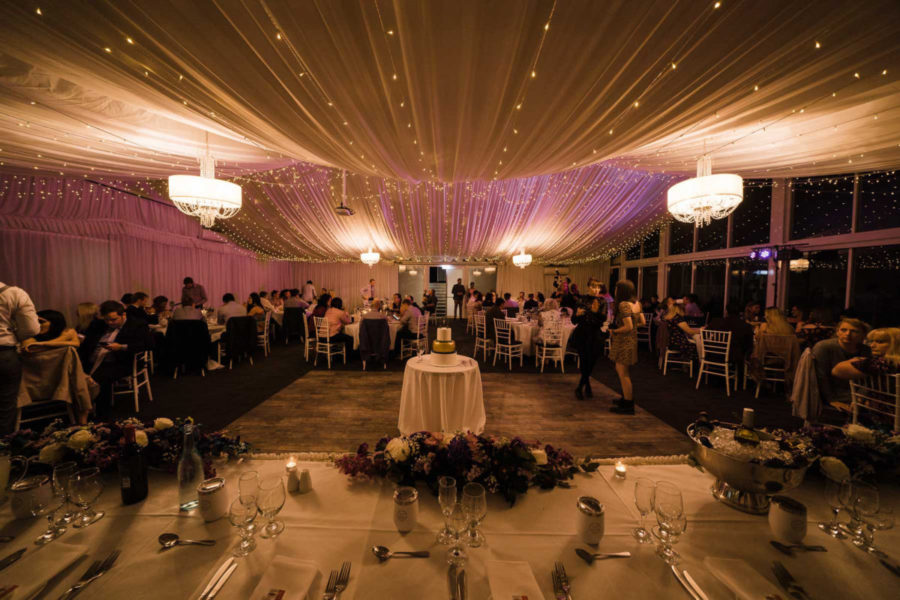 Jennifer and Alicia
Jennifer and Alicia had already been engaged for four years before Australia finally passed same-sex marriage laws at the end of 2017. They planned a relaxed wedding in a romantic waterfront setting, but their real focus was on being with the people they love.
"We already knew what each other wanted for a wedding – it would be a casual wedding where people could wear whatever they wanted and just have tasty food whether it looked fancy or not!" laughs Alicia.
"There's always something that will not go to plan, just go with it and it will make for good memories in the future!"
Images by The Milestone Studio. See the real wedding.