Kate, 28, and Emma, 31, met how many couples do — at work.
After three years together, Emma proposed. "We both always hoped we could one day get married and when the marriage equality vote went through, we were ecstatic that we could finally start thinking about our perfect day," says Kate. "We'd both dreamed of the perfect small, rustic wedding, on a farm and with Easy Weddings we were able to find the location, suppliers and finishing touches."
The pair are both vegans so planned the menu for their barn wedding at Gum Gully Farm on October 20. 2019  accordingly — and on a budget! "Despite a few hiccups along the way, it turned out to be the perfect day," recalls Emma. "The bridal party and brides got together and made our own bouquets the night before the wedding, which was probably my favorite part."
Photos courtesy of A Touch of Flash Photography.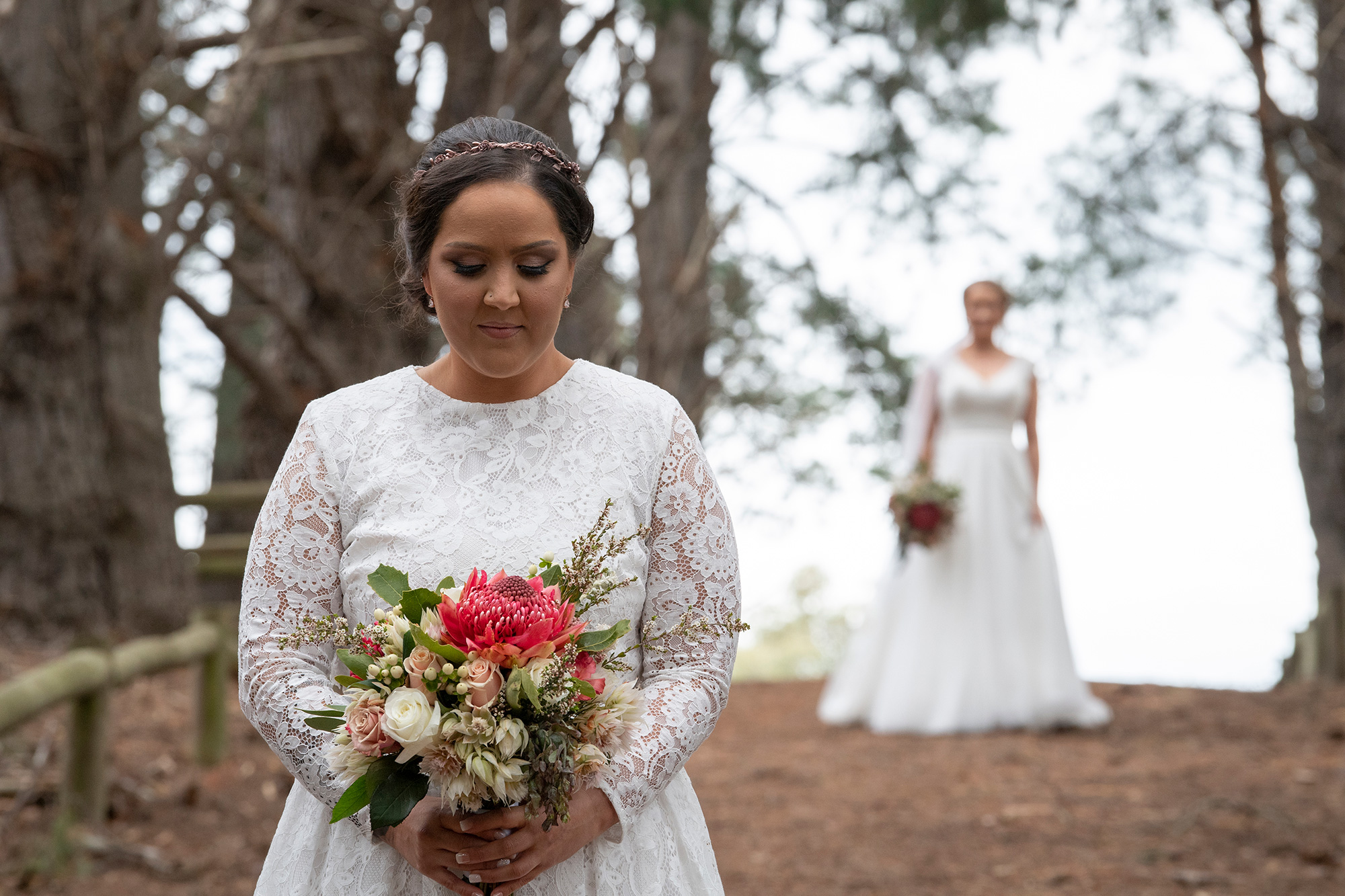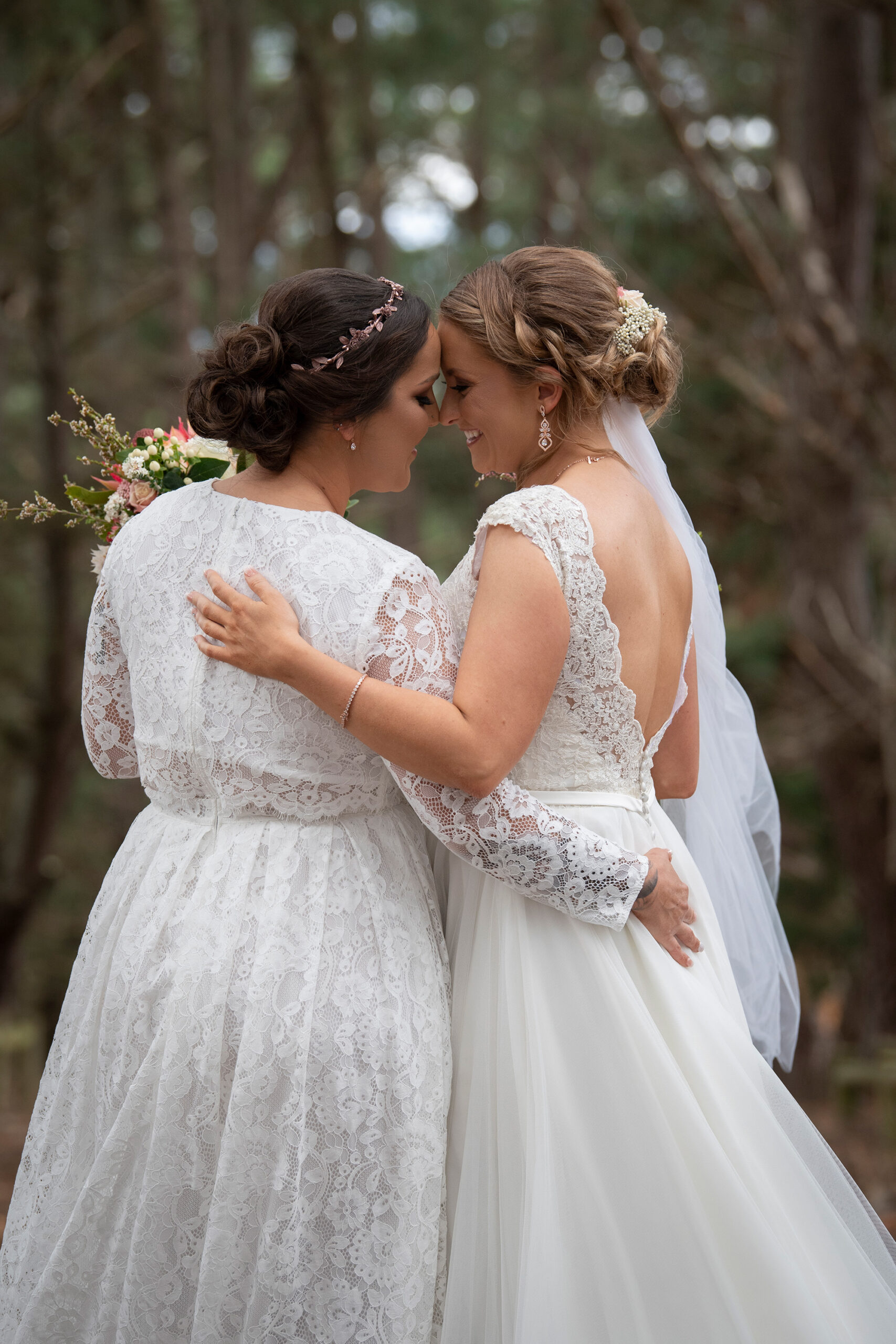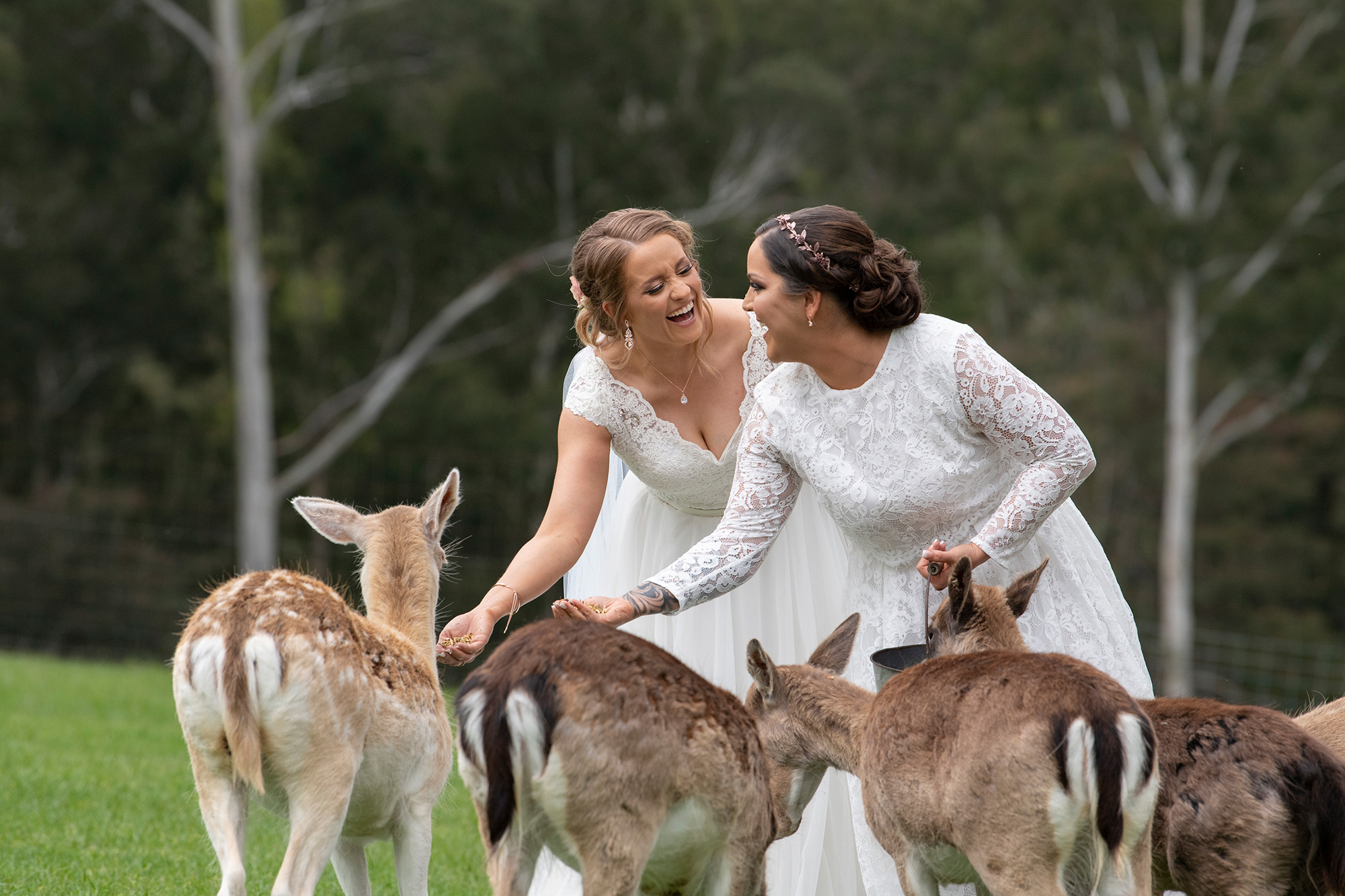 The couple planned their wedding on budget with the help of Easy Weddings.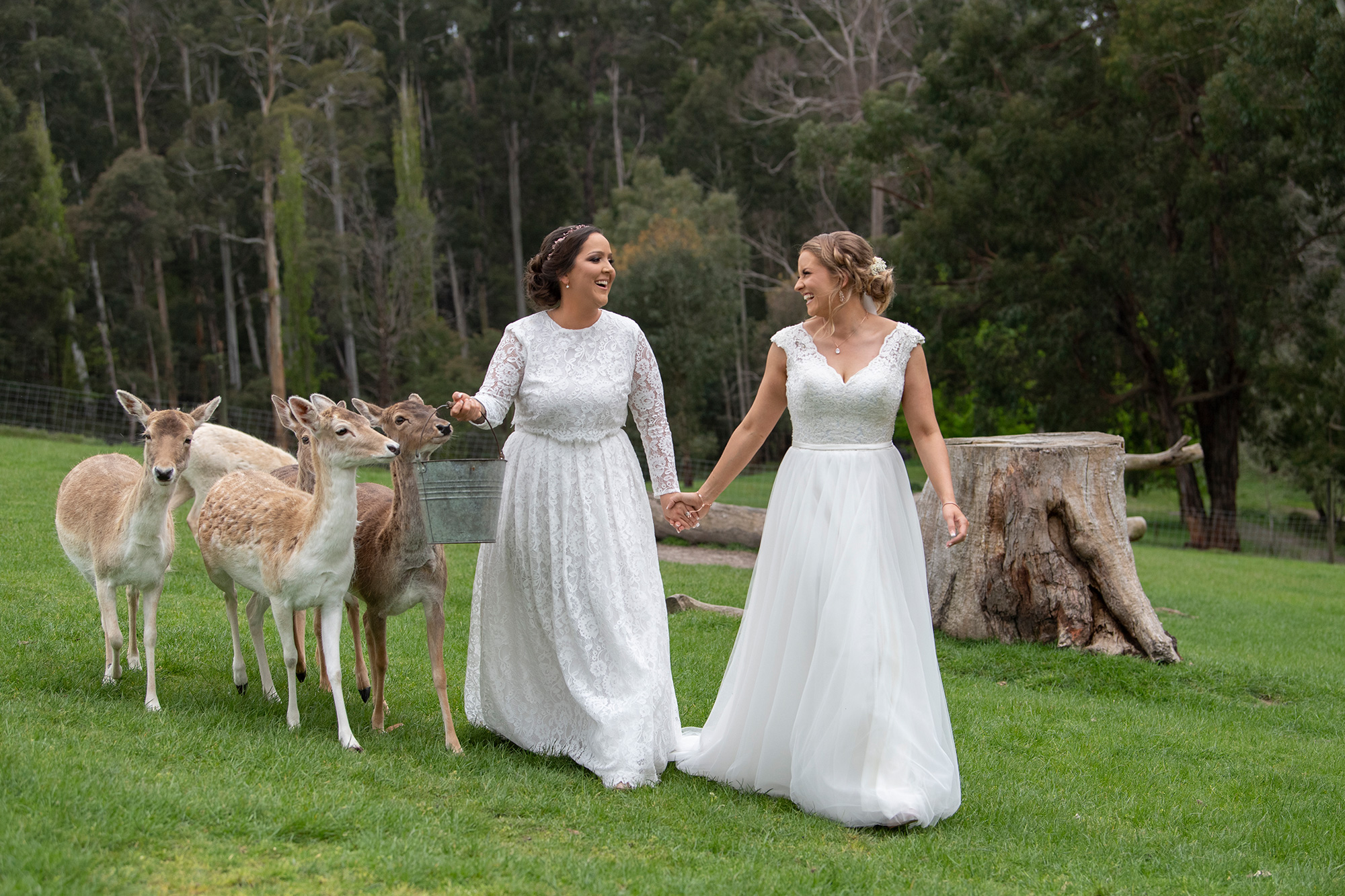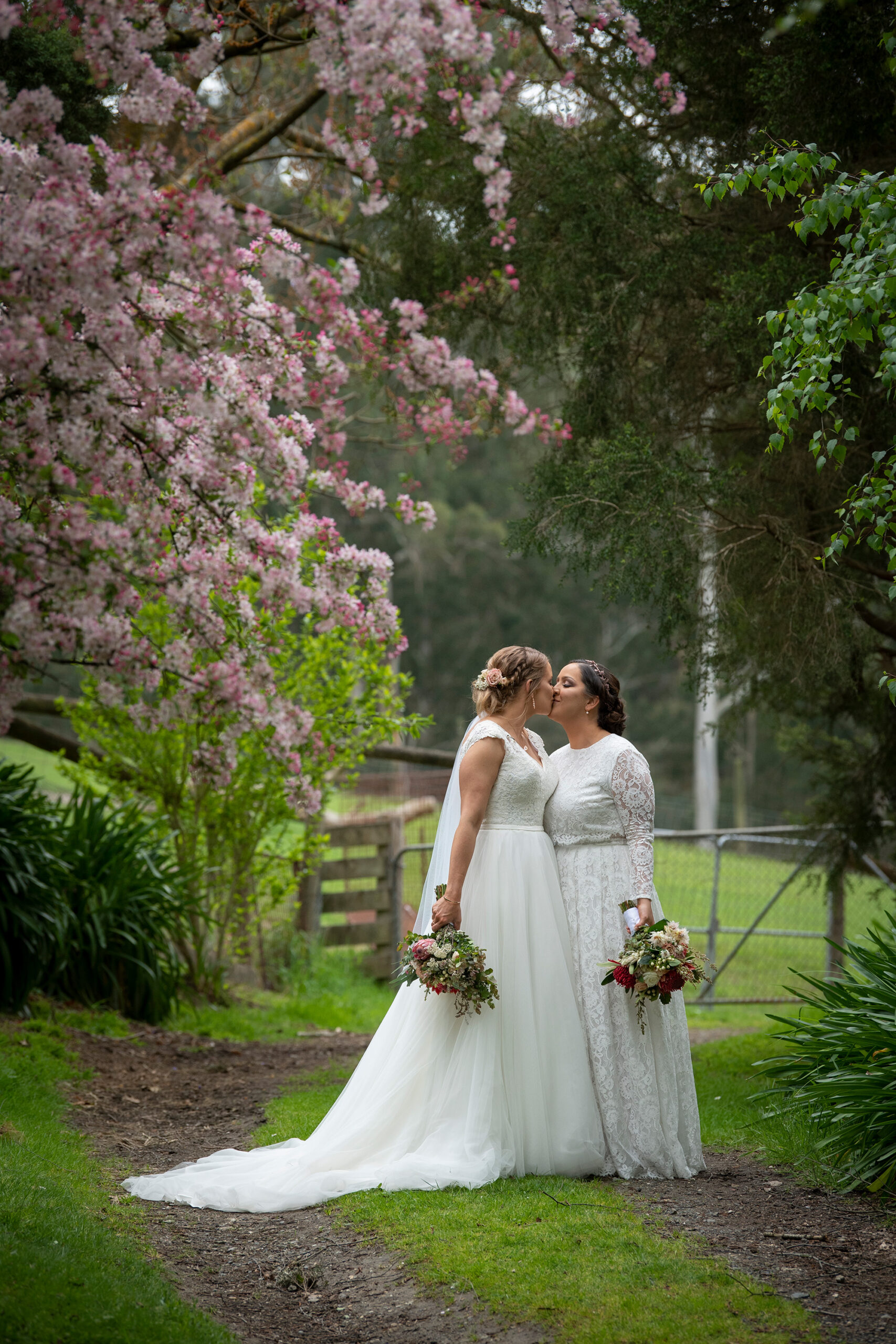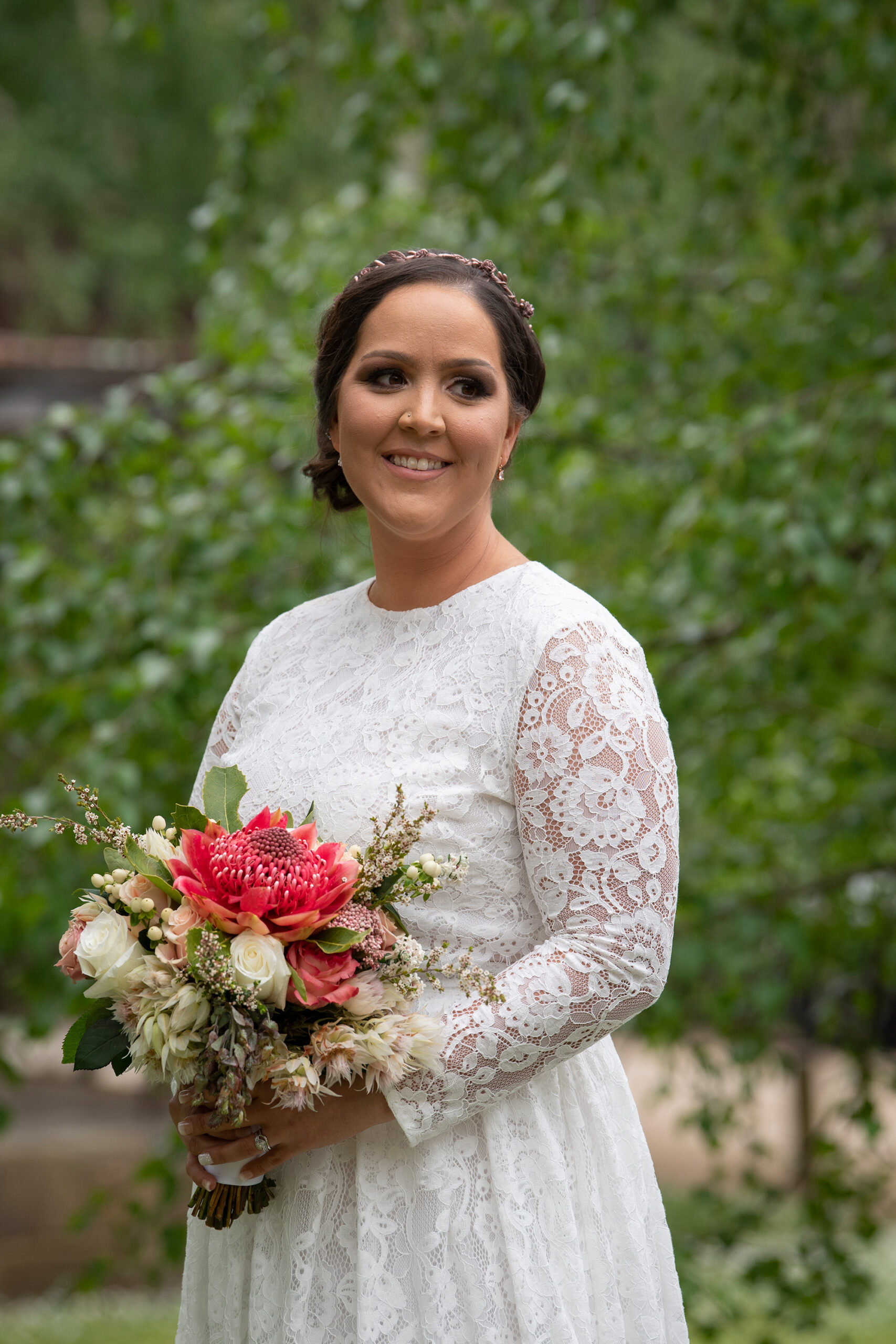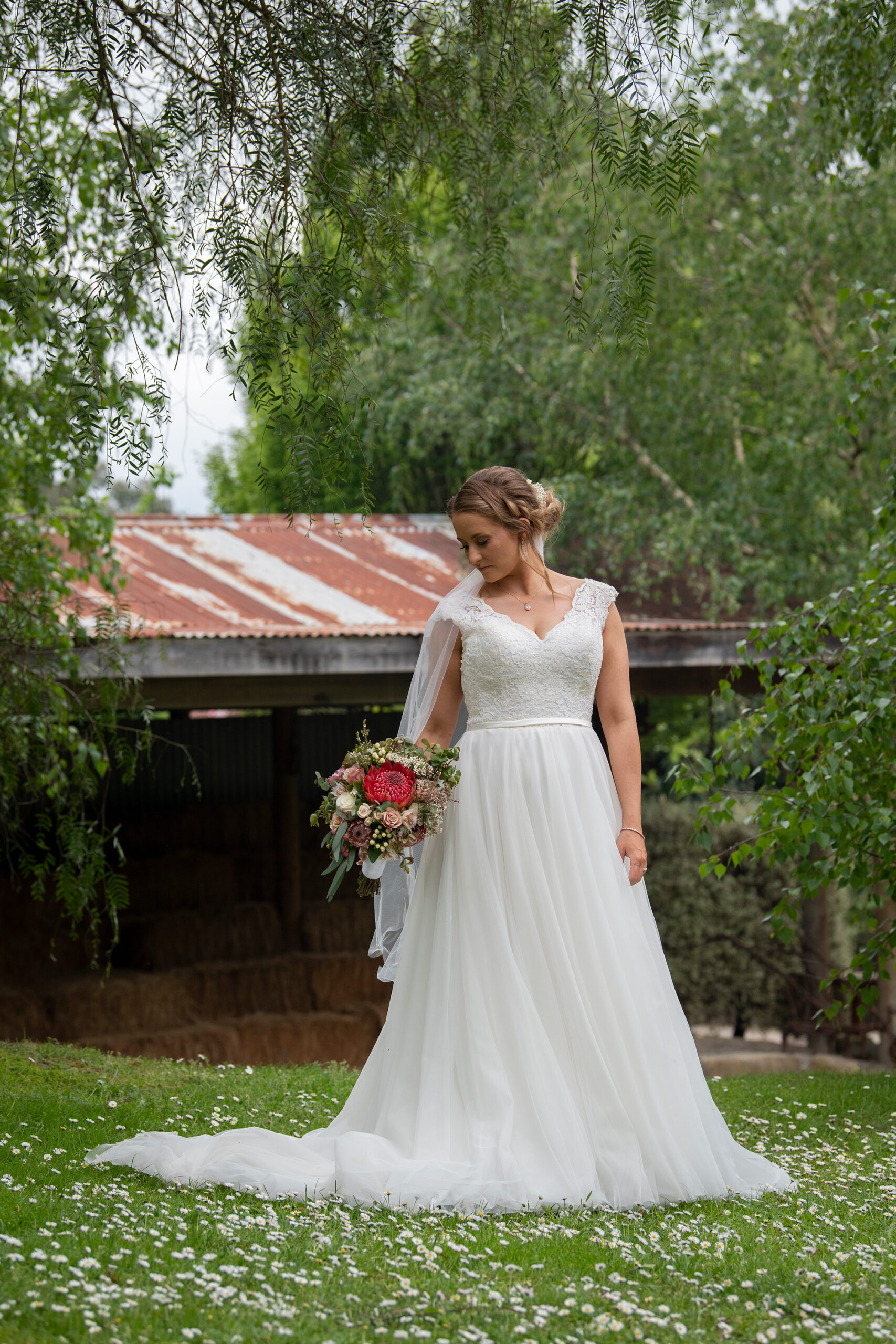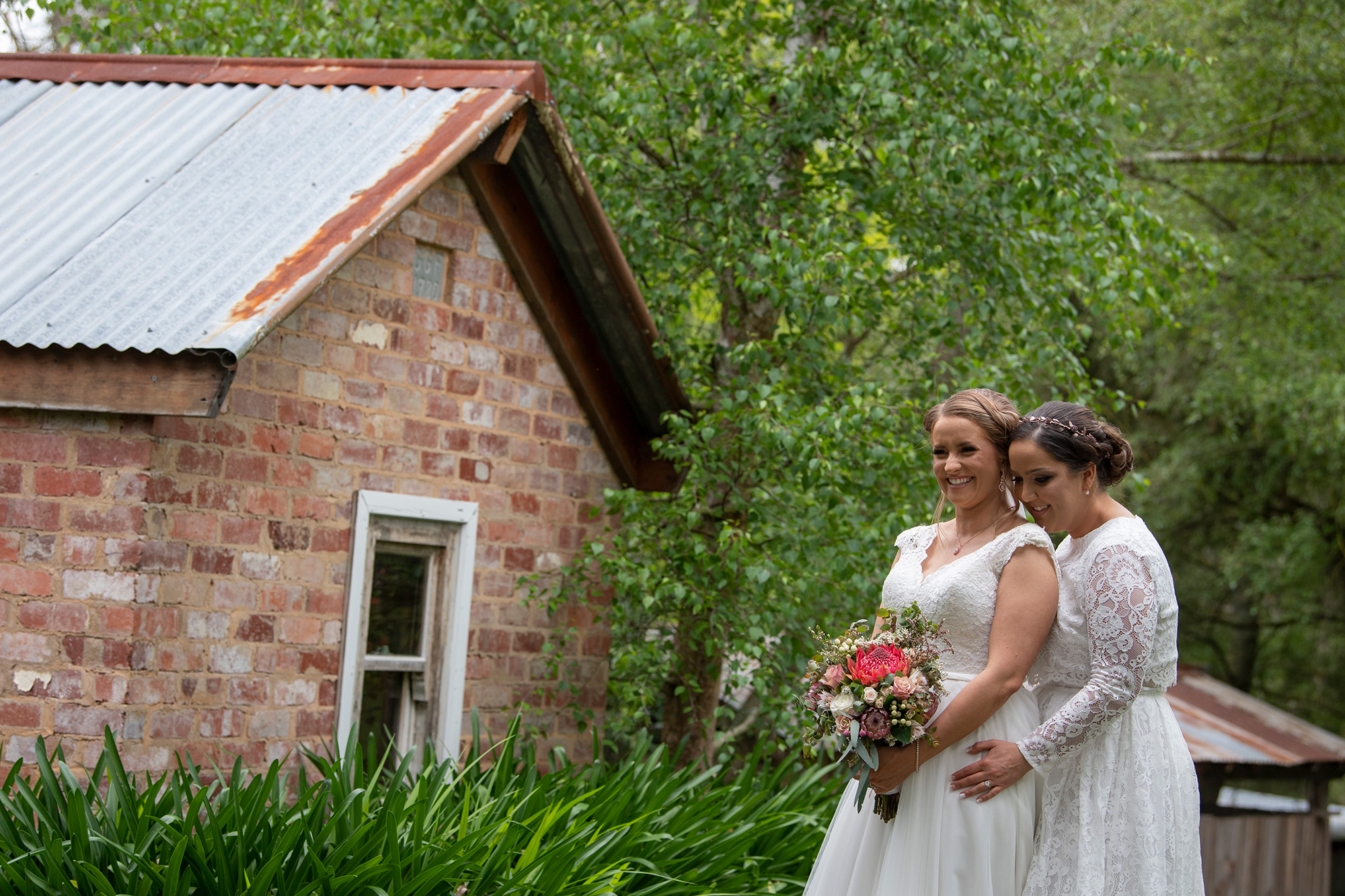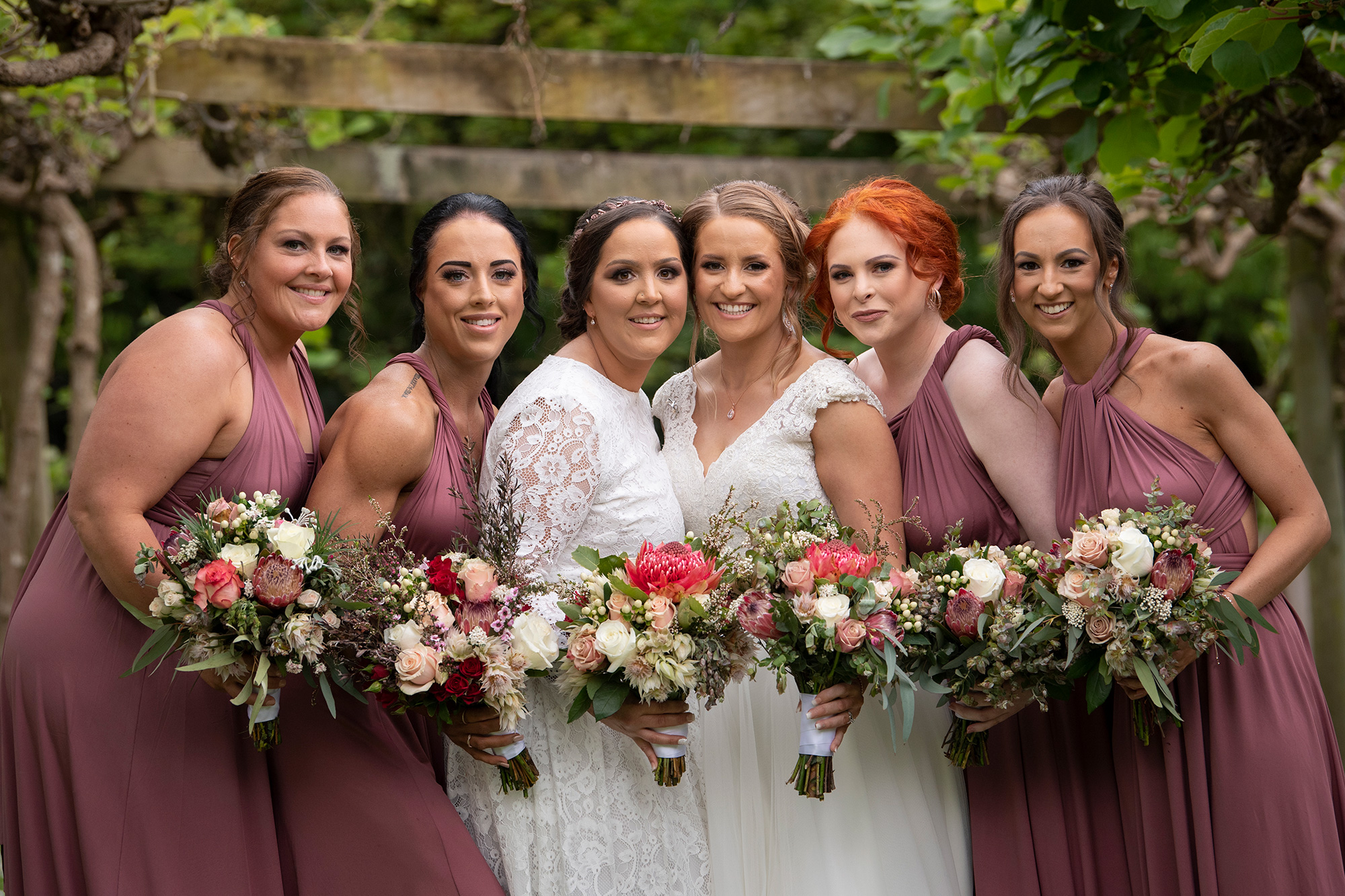 Emma and Kate were colleagues before partners.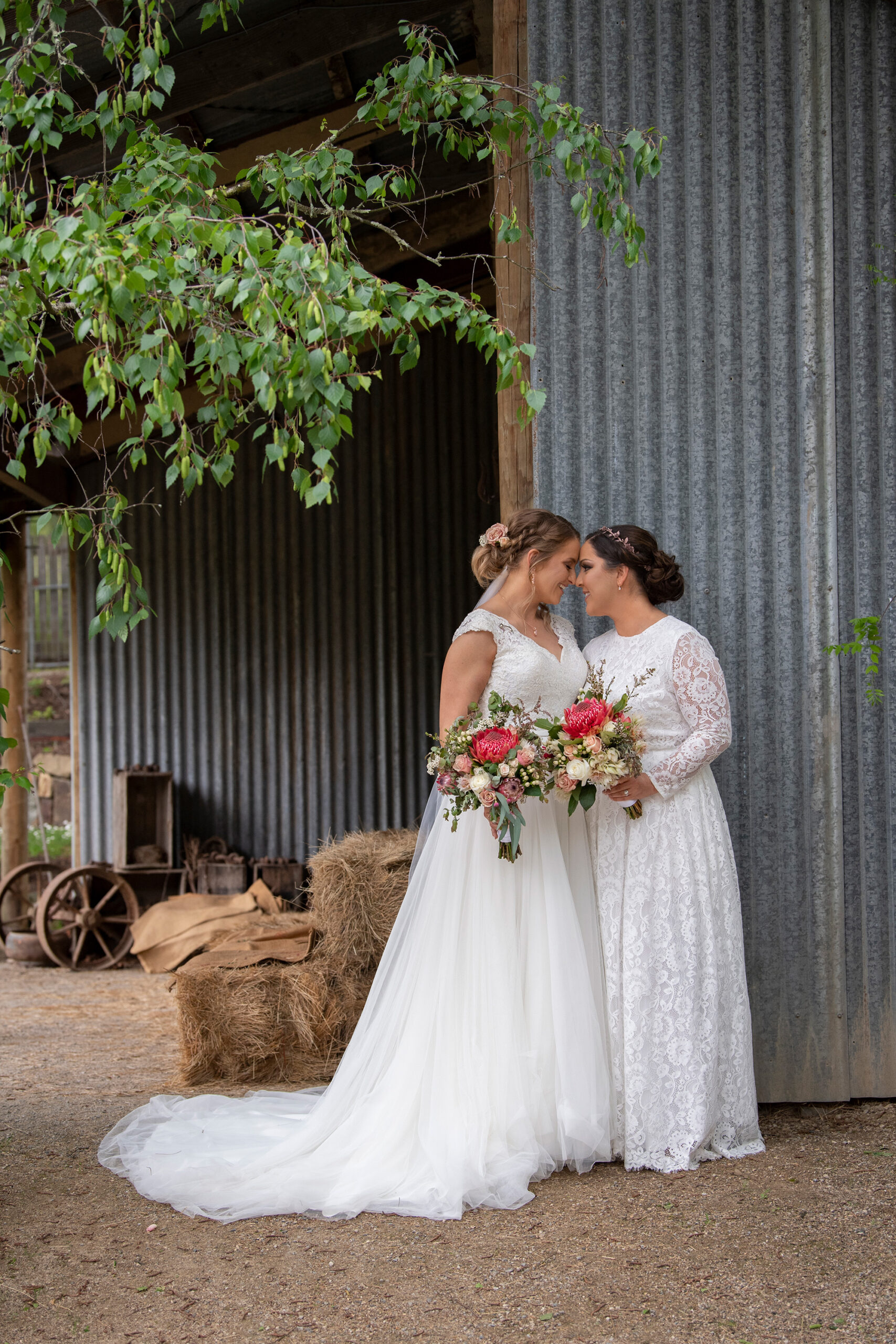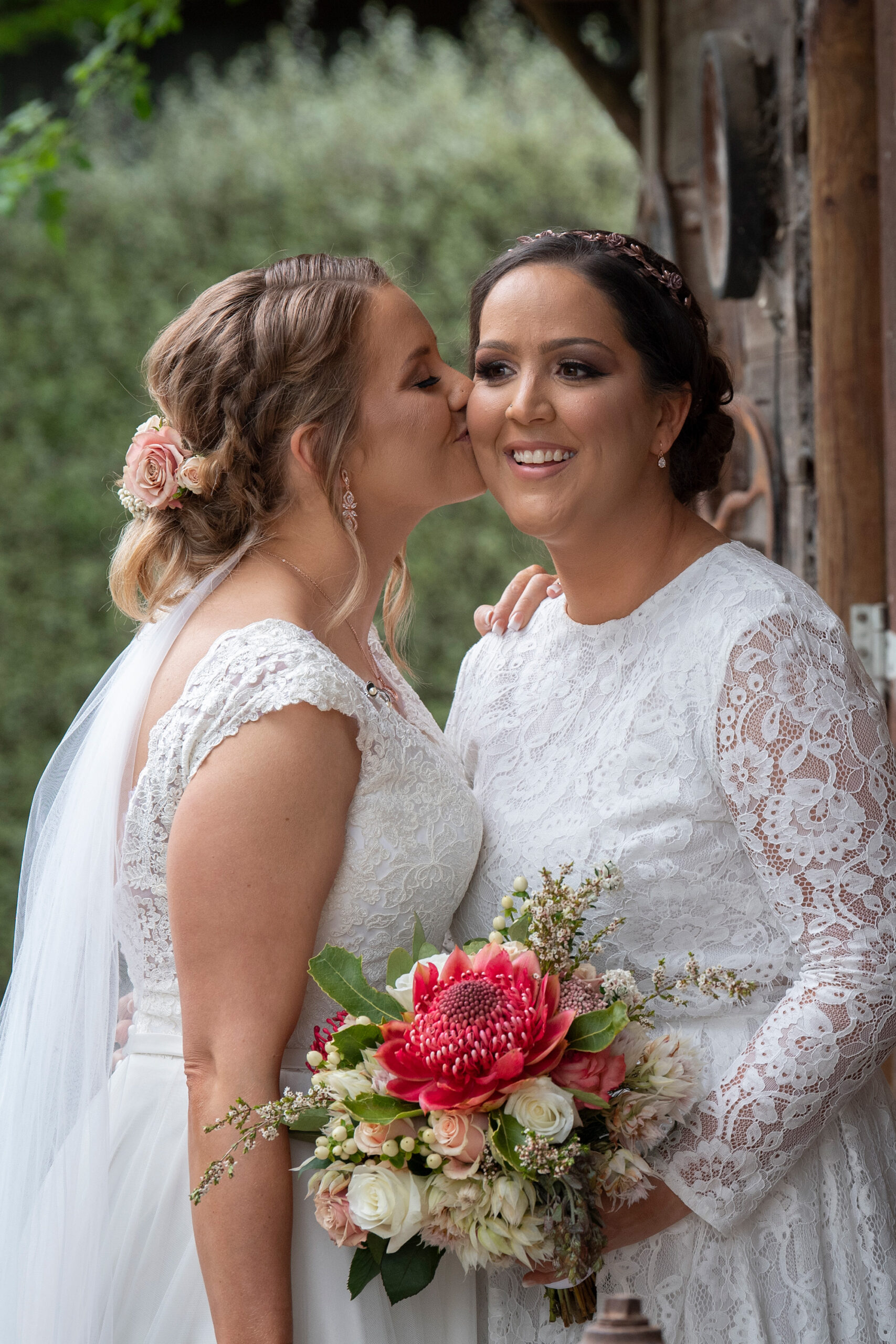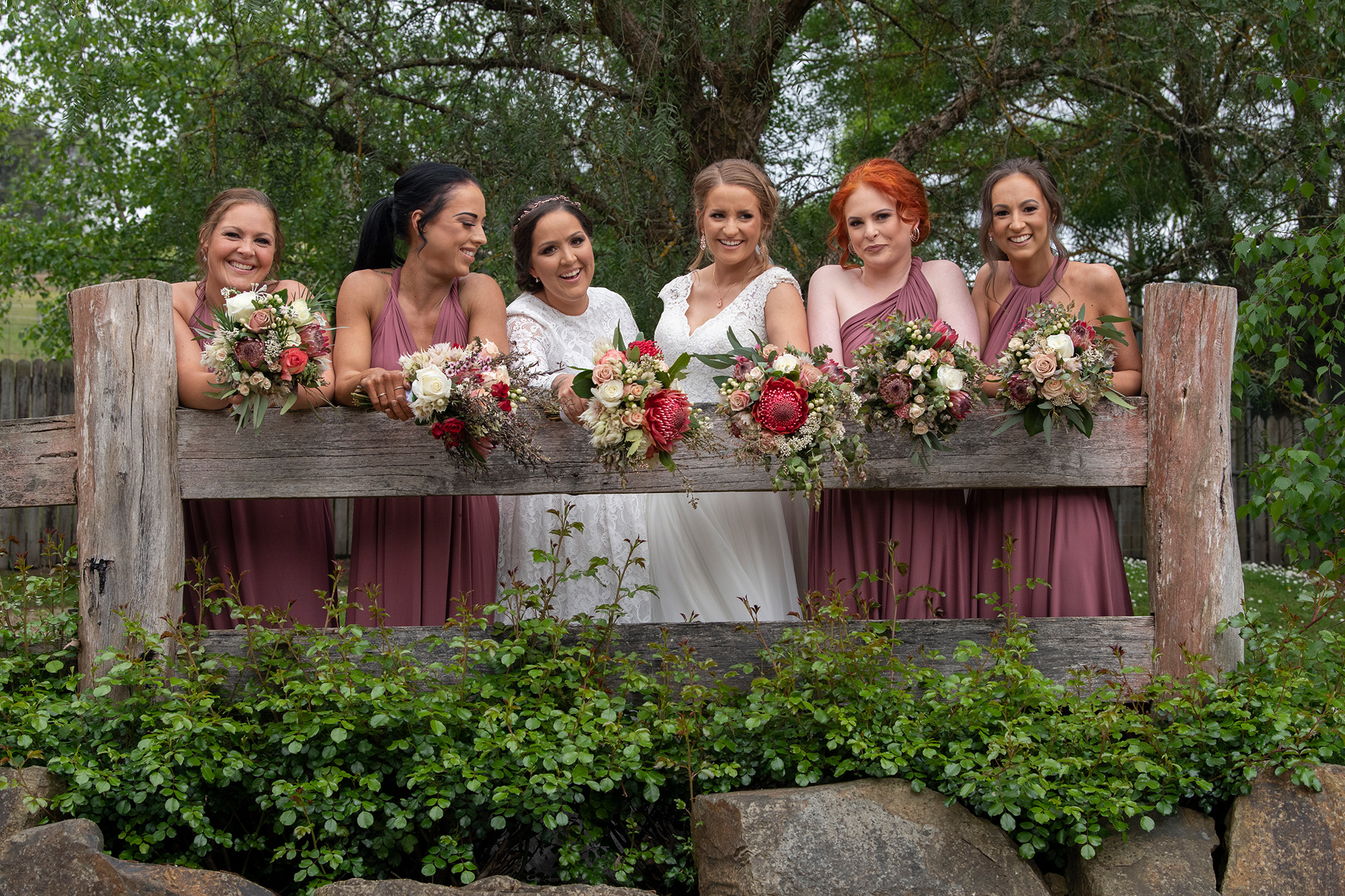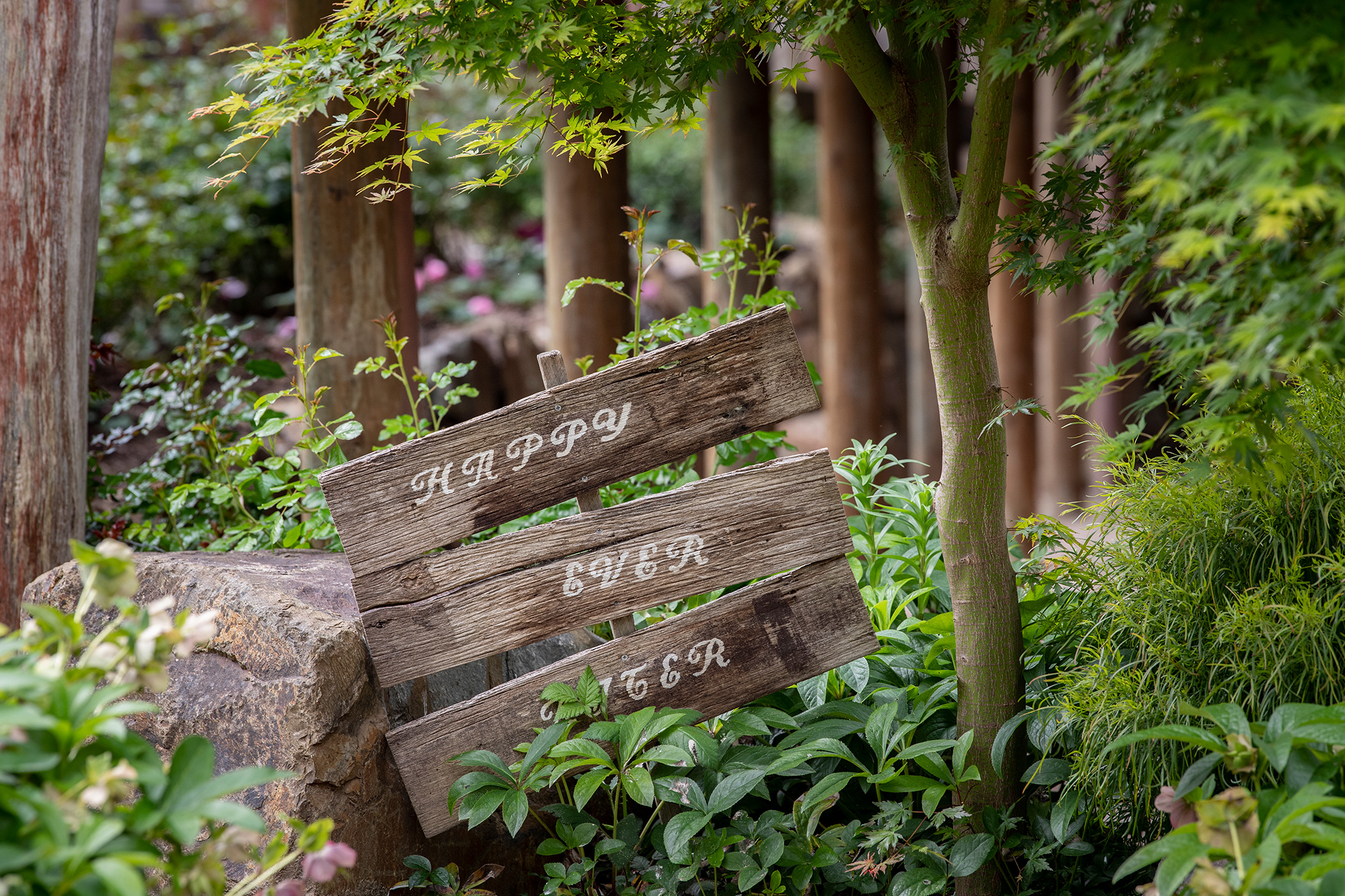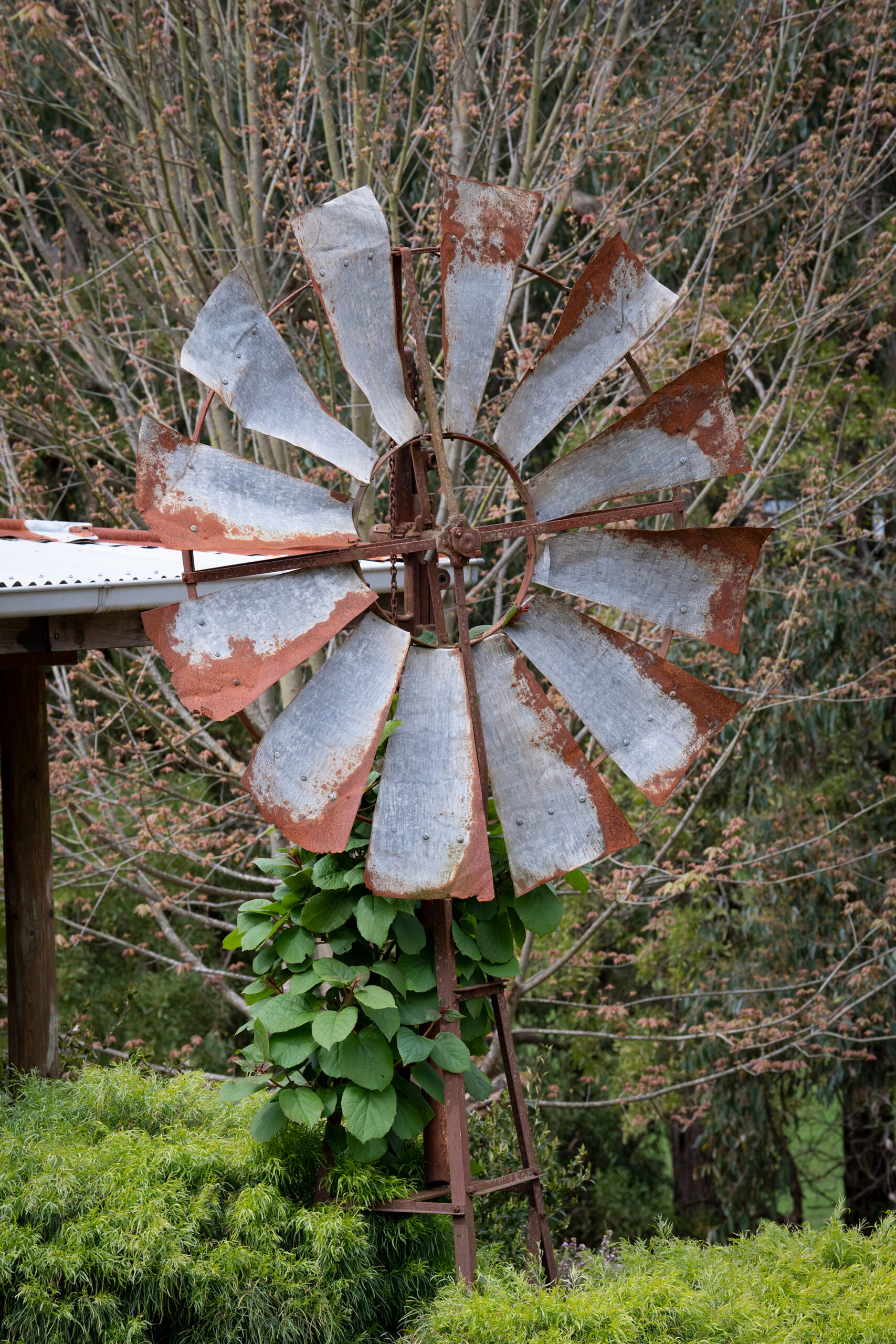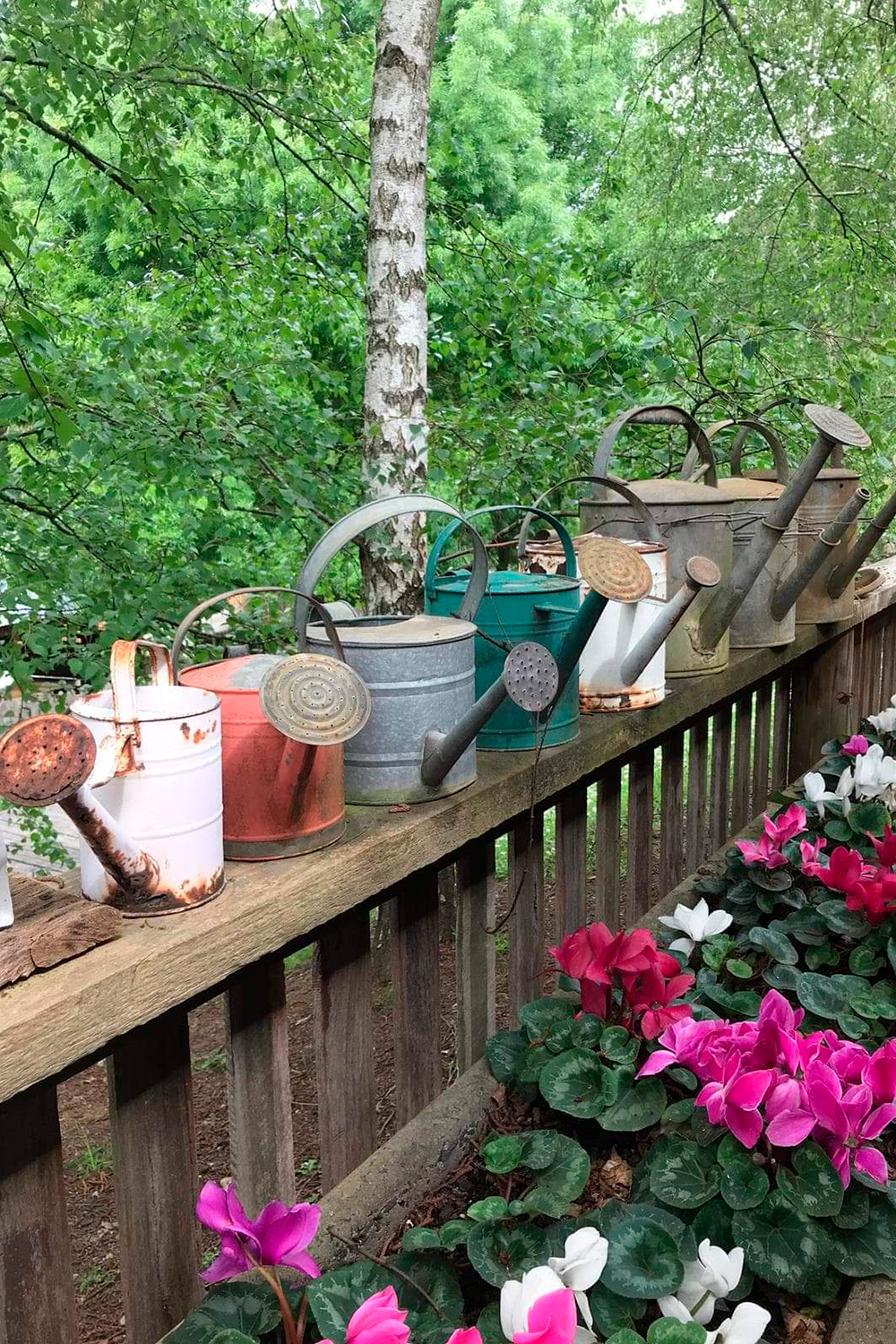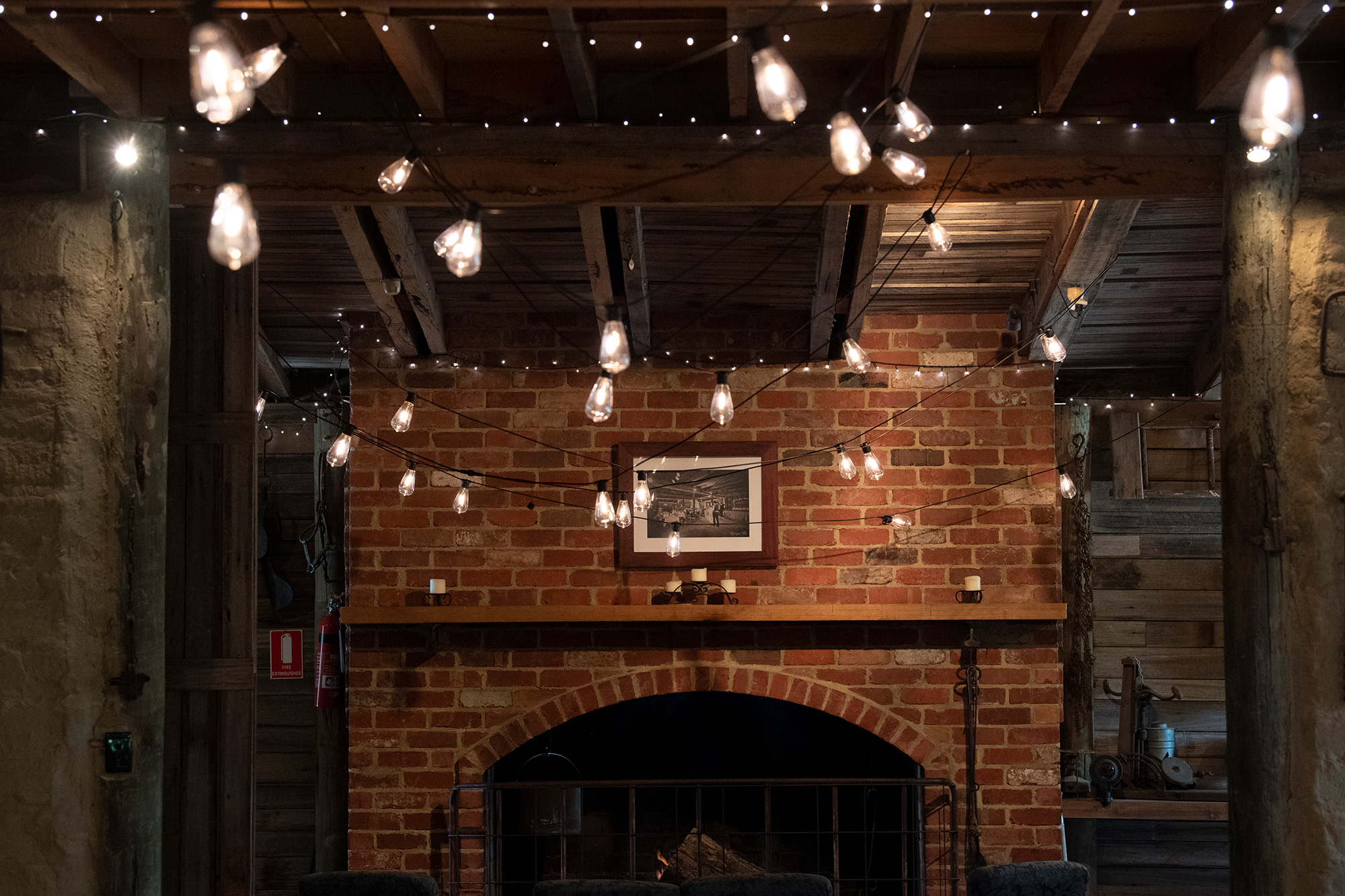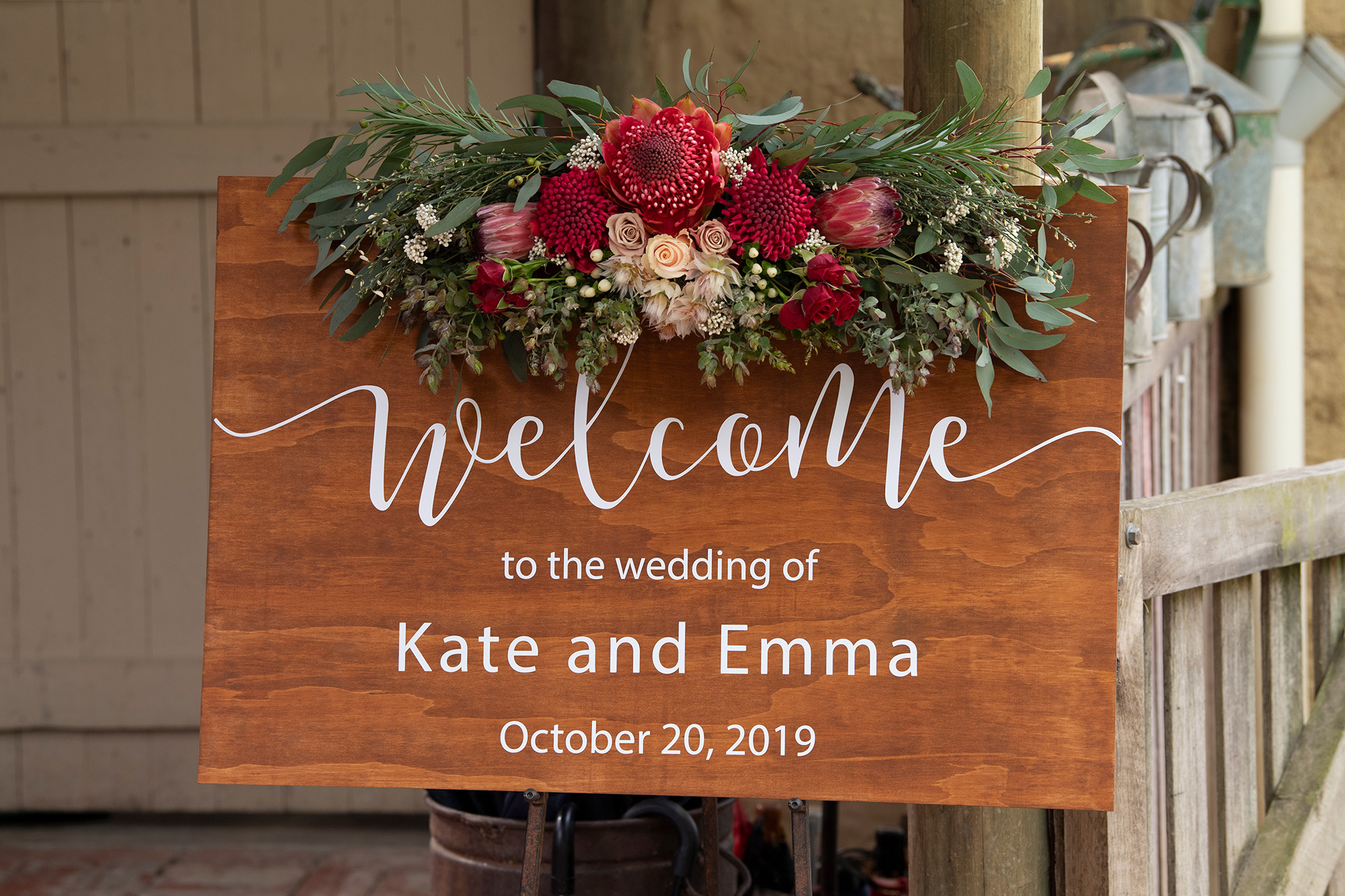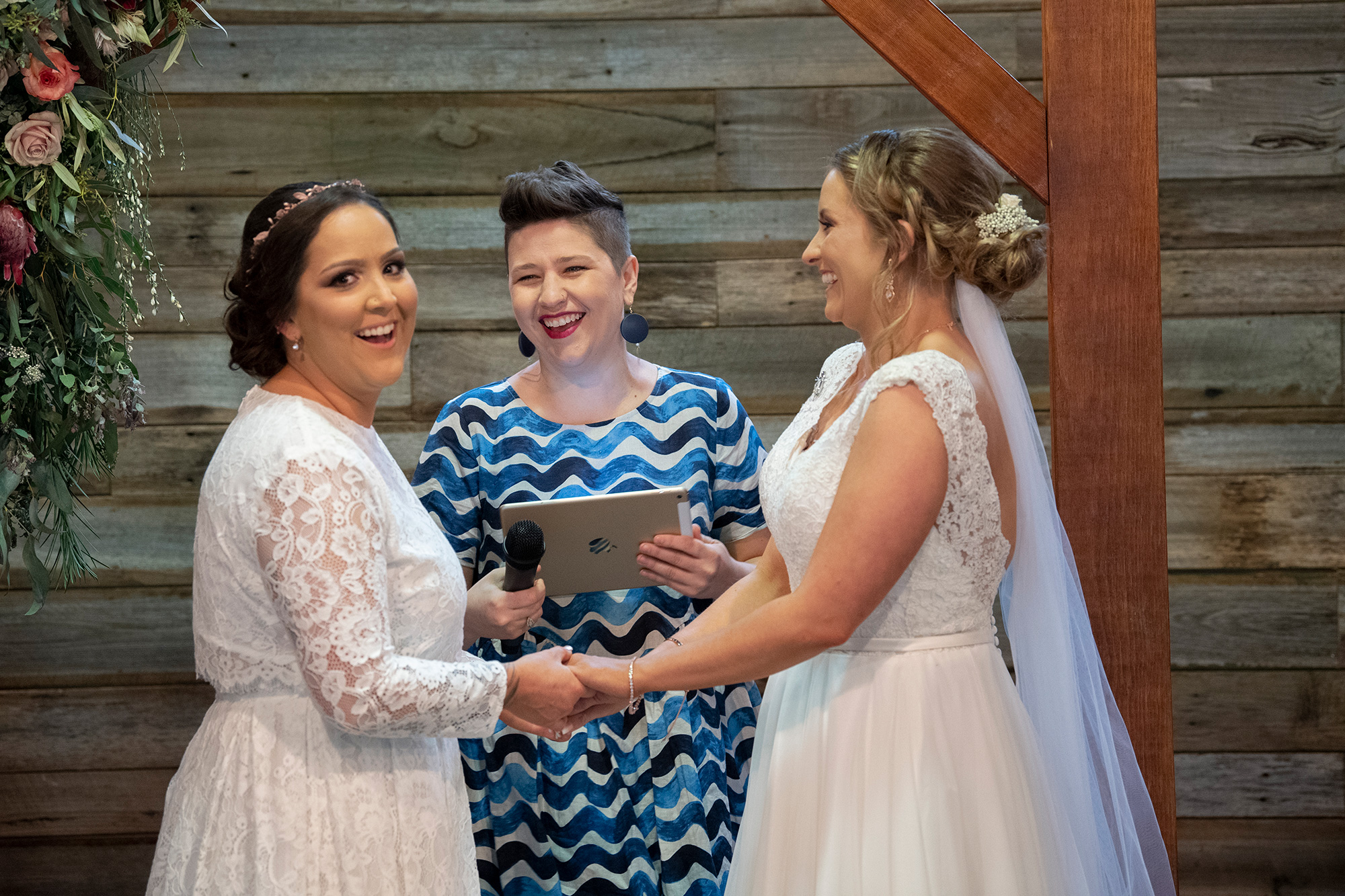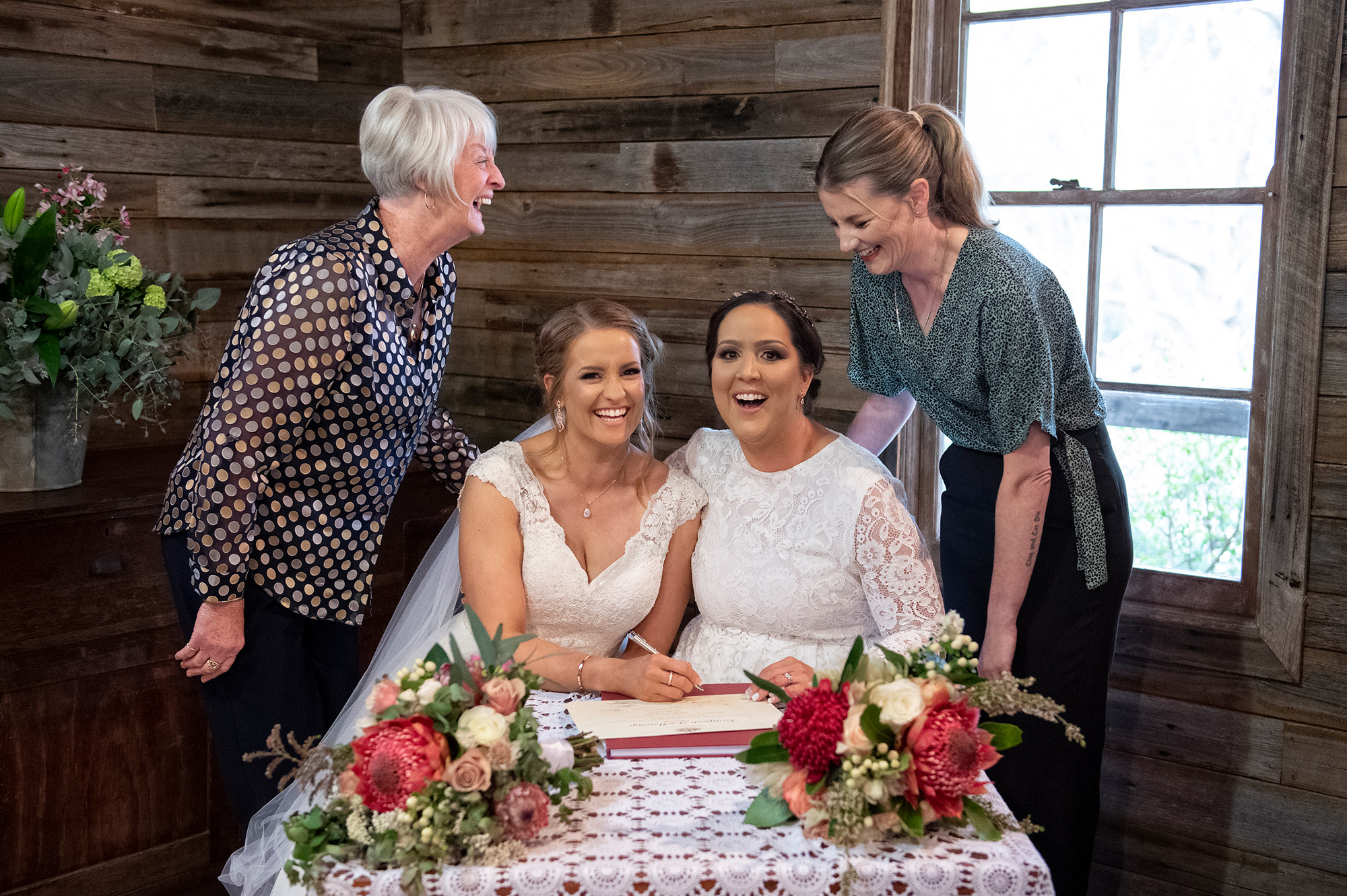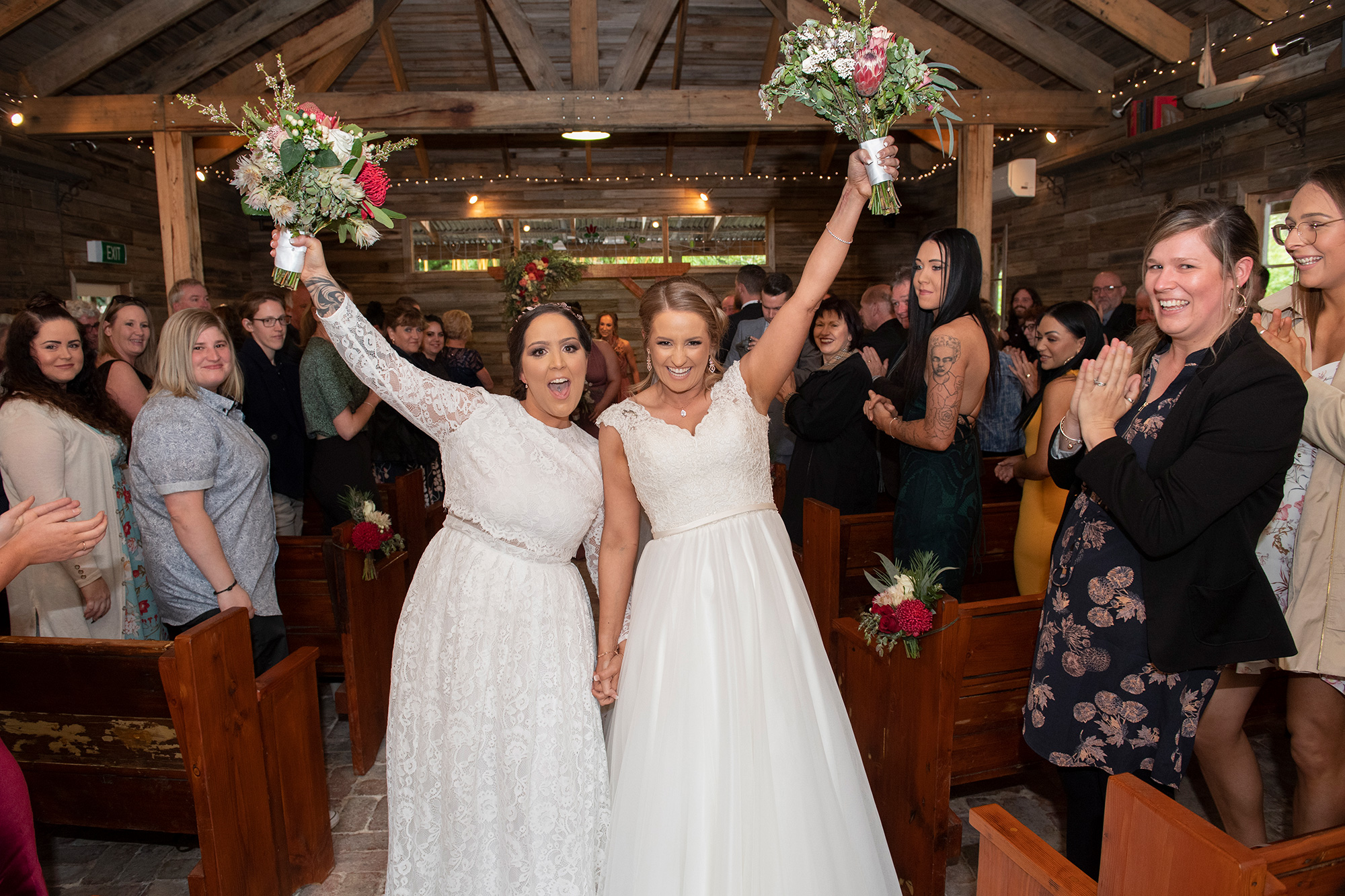 The couple were ecstatic when the same-sex marriage law passed.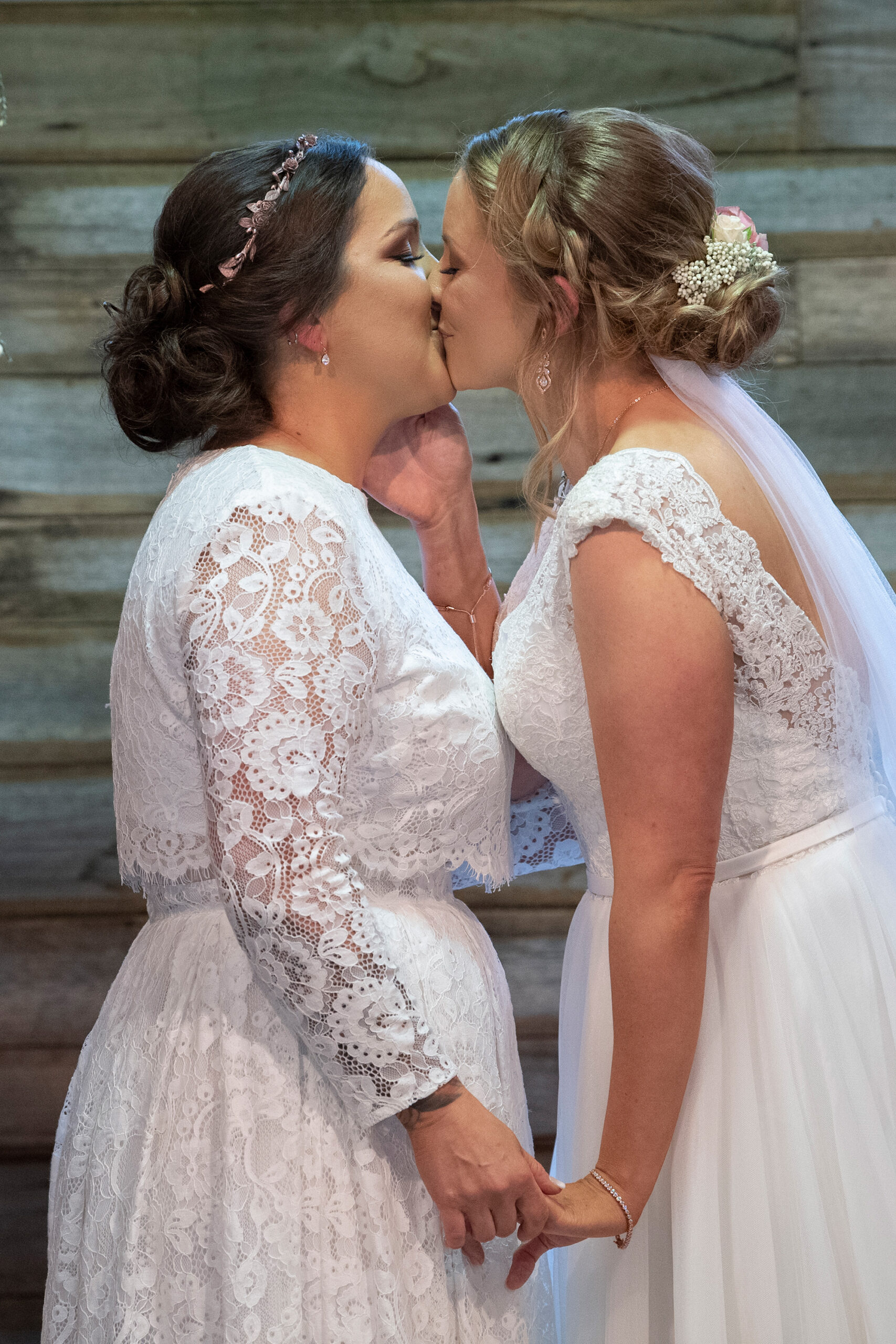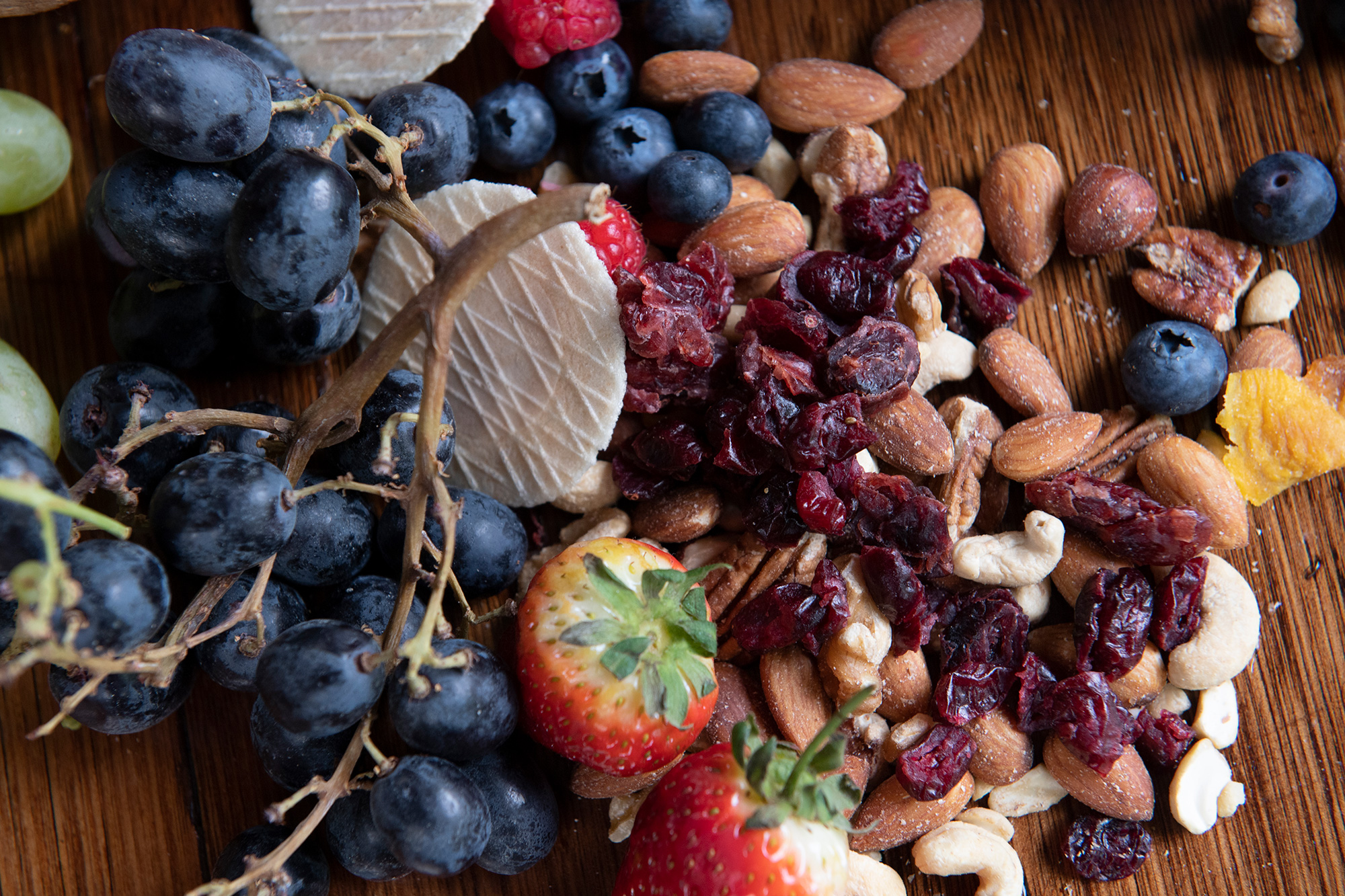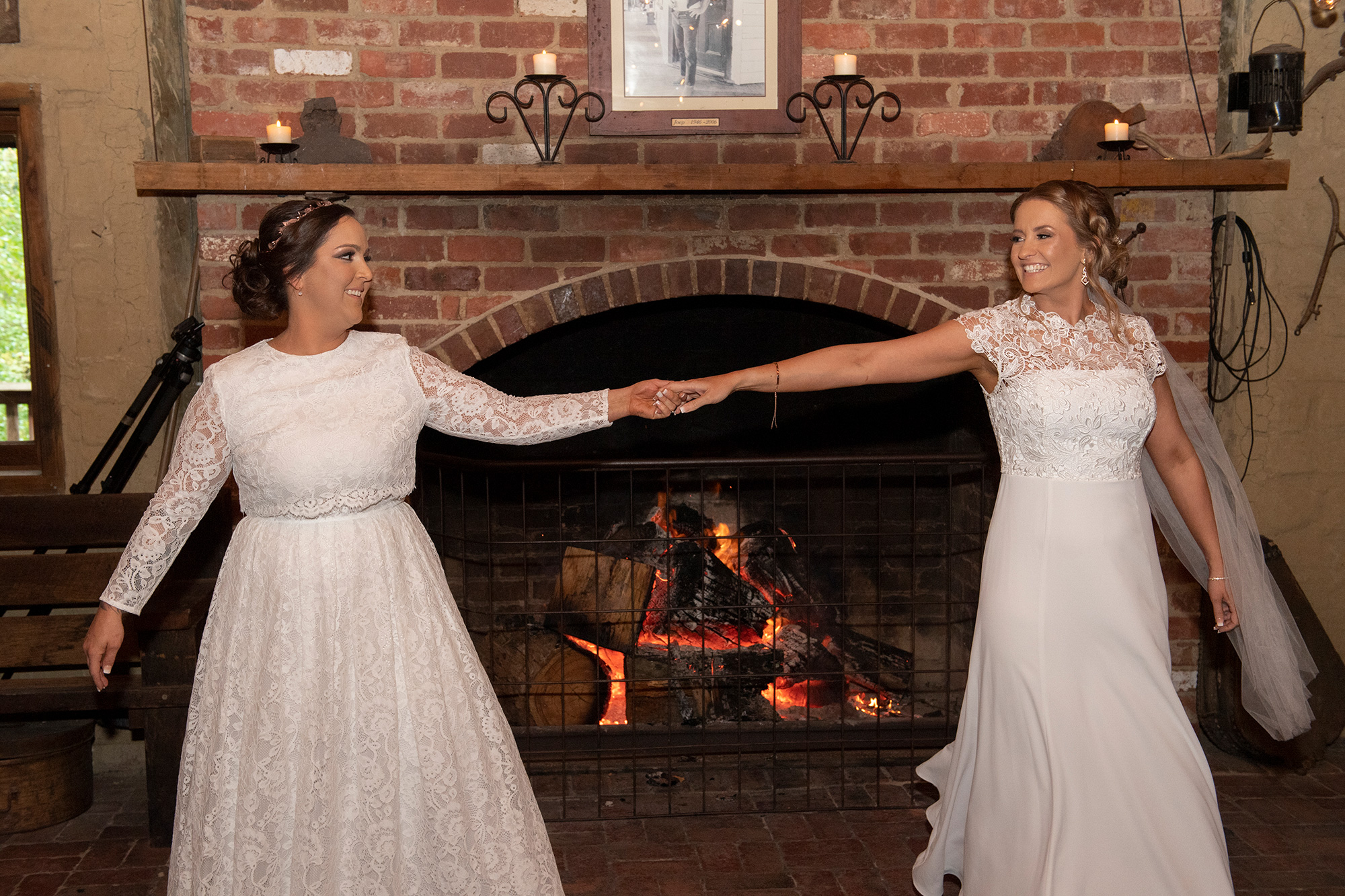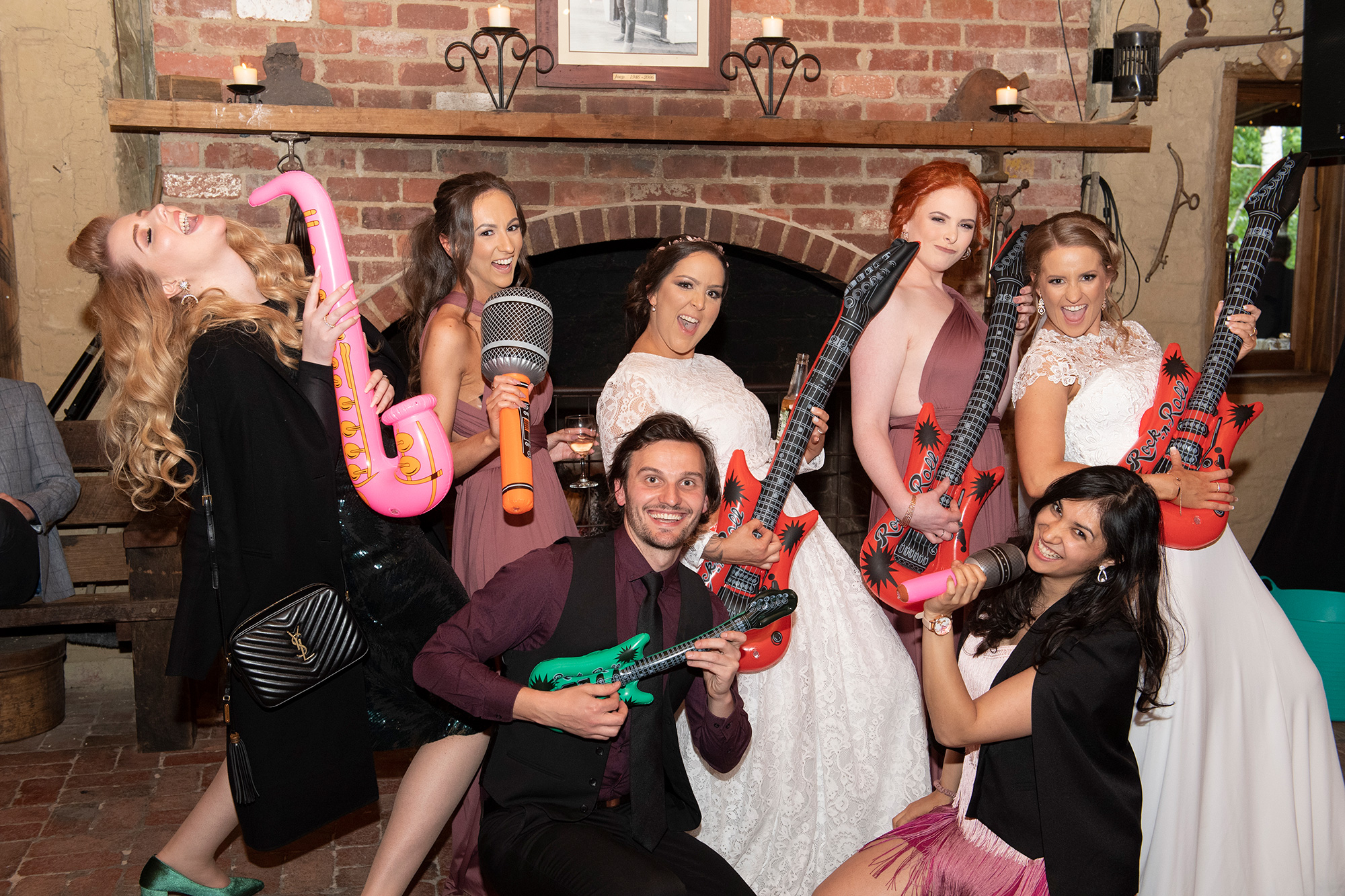 "The food was incredible, our venue were so accommodating and our guests raved about the food, music and photographer," recalls Emma.