Self-confessed nerds Ananth and Mitchell (one more than the other), incorporated bit and pieces of things that inspired them from Lord of the Rings to Harry Potter and even Willy Wonka into their wedding.
It was not always smooth sailing for the Wollongong couple as they had to overcome social complications and differences.
"It took some time for our relationship to grow as we took it slow at the start. We managed to work through everything as we liked each other enough to see how it would work between the two of us," Ananth explains.
The couple, aged 30 and 31 respectively hosted an alternative wedding under an outdoor gazebo at the beautiful Panorama House with the stunning backdrop of the Pacific Ocean on April 26, 2019, for 145 guests.
For a personal touch, Ananth and Mitchell designed the wedding band after The One Ring from Lord of the Rings, and a designer friend custom-made their Willy Wonka-inspired ensemble.
"Our wedding truly broke away from most traditions and took a life of its own. While there were a few hiccups along the way, they were nothing we couldn't recover from," laughs Mitchell.
"It is not very common to find a couple so wrong for each other that it's perfectly right!"
Photos courtesy of Splendid Photos and Video.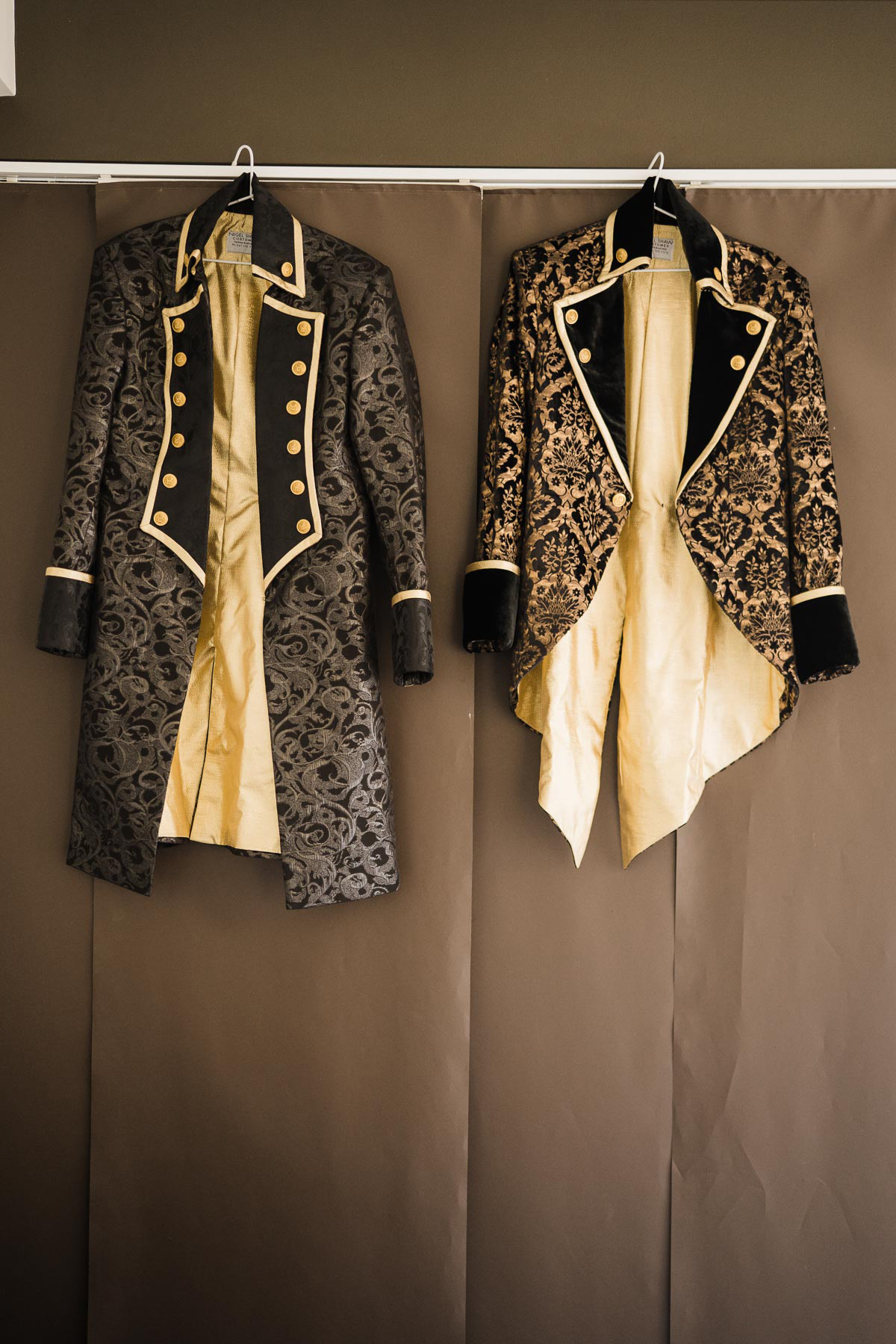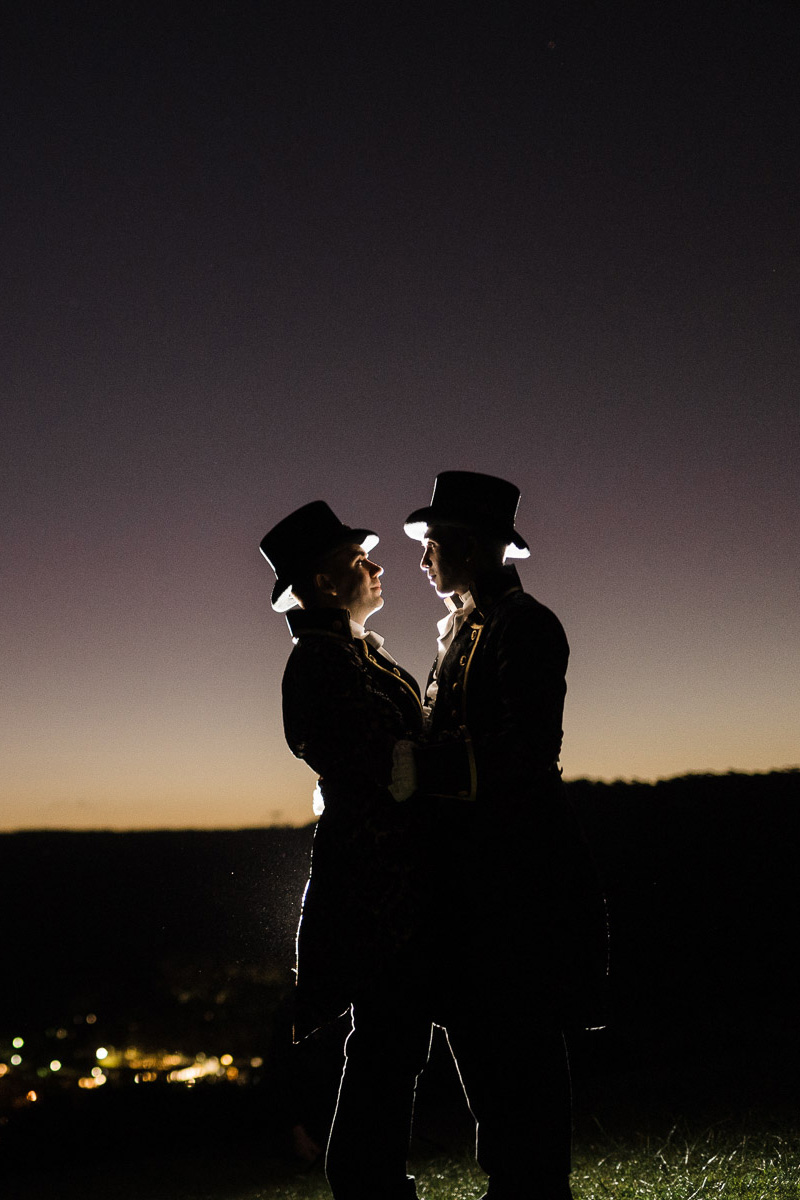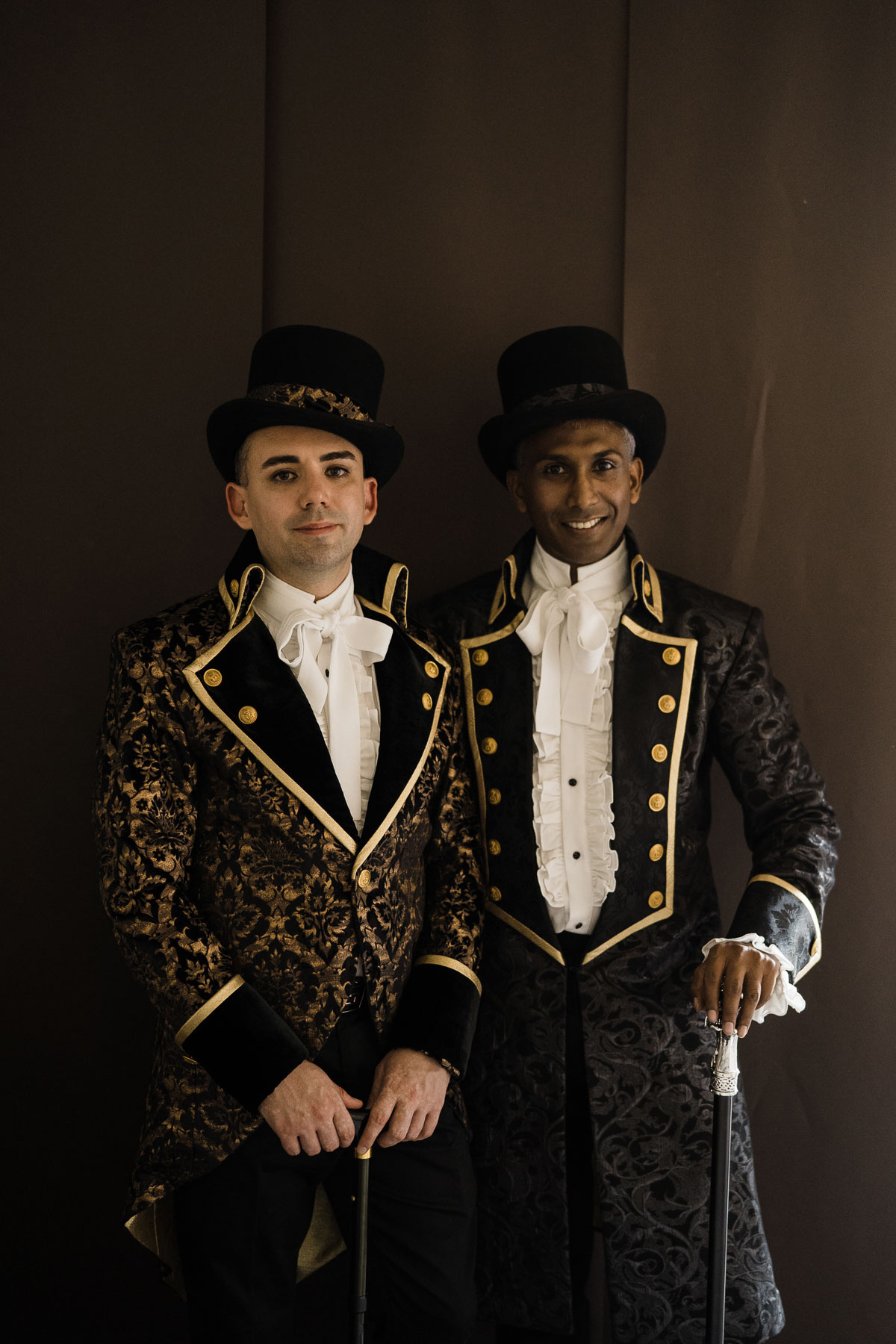 The couple drew inspiration from Roald Dahl's Willy Wonka character for their custom-made suits, accessorised with top-hats and walking canes.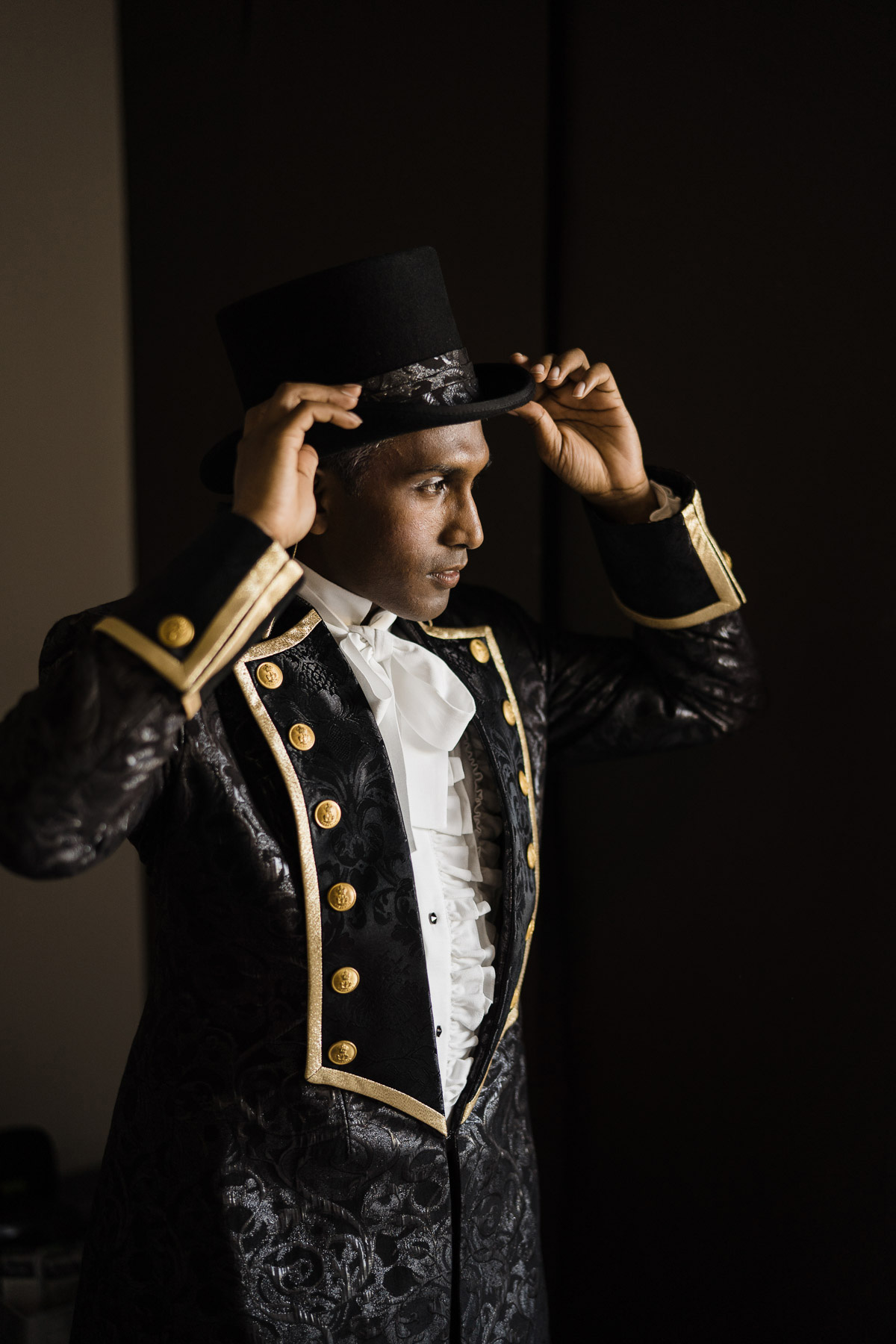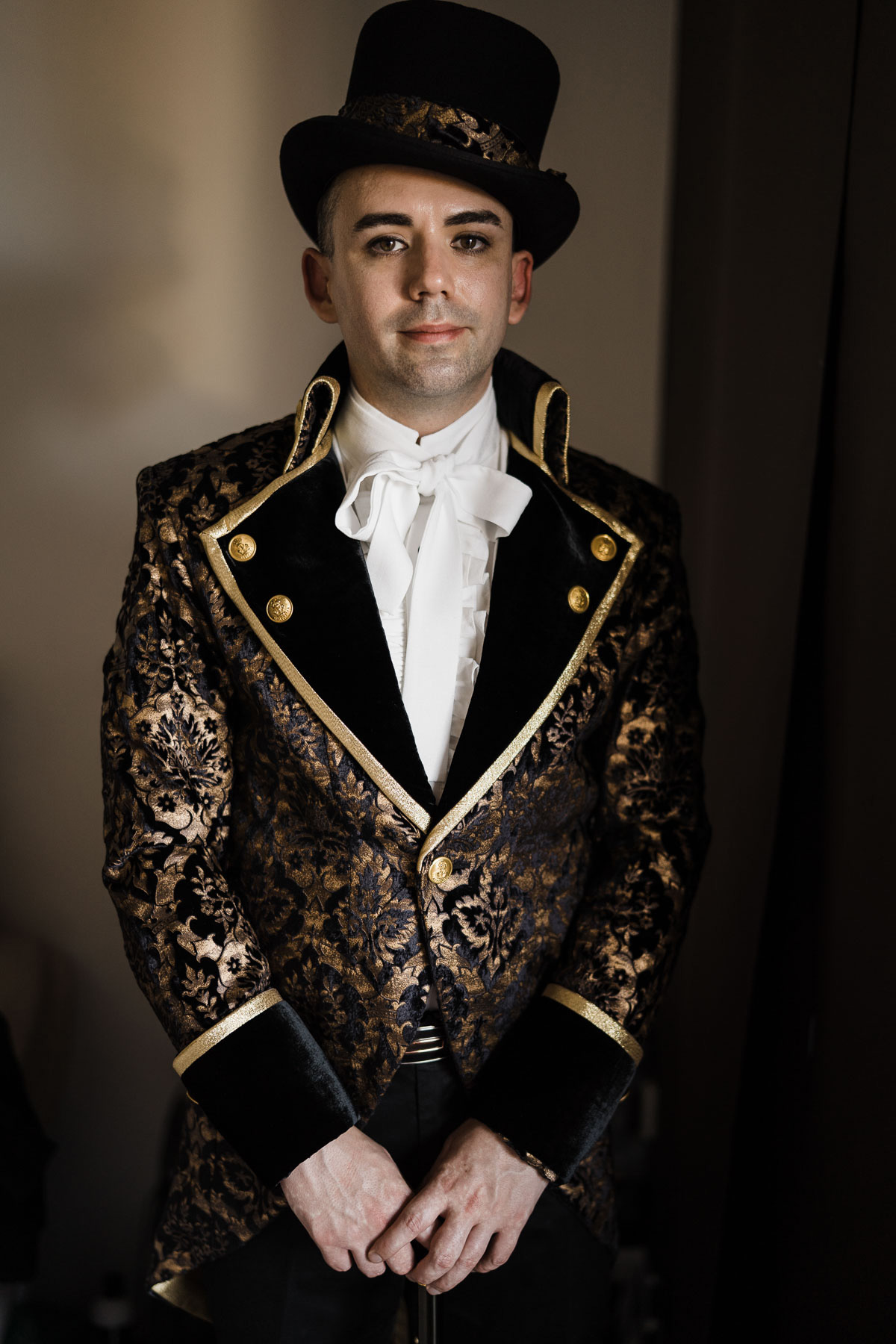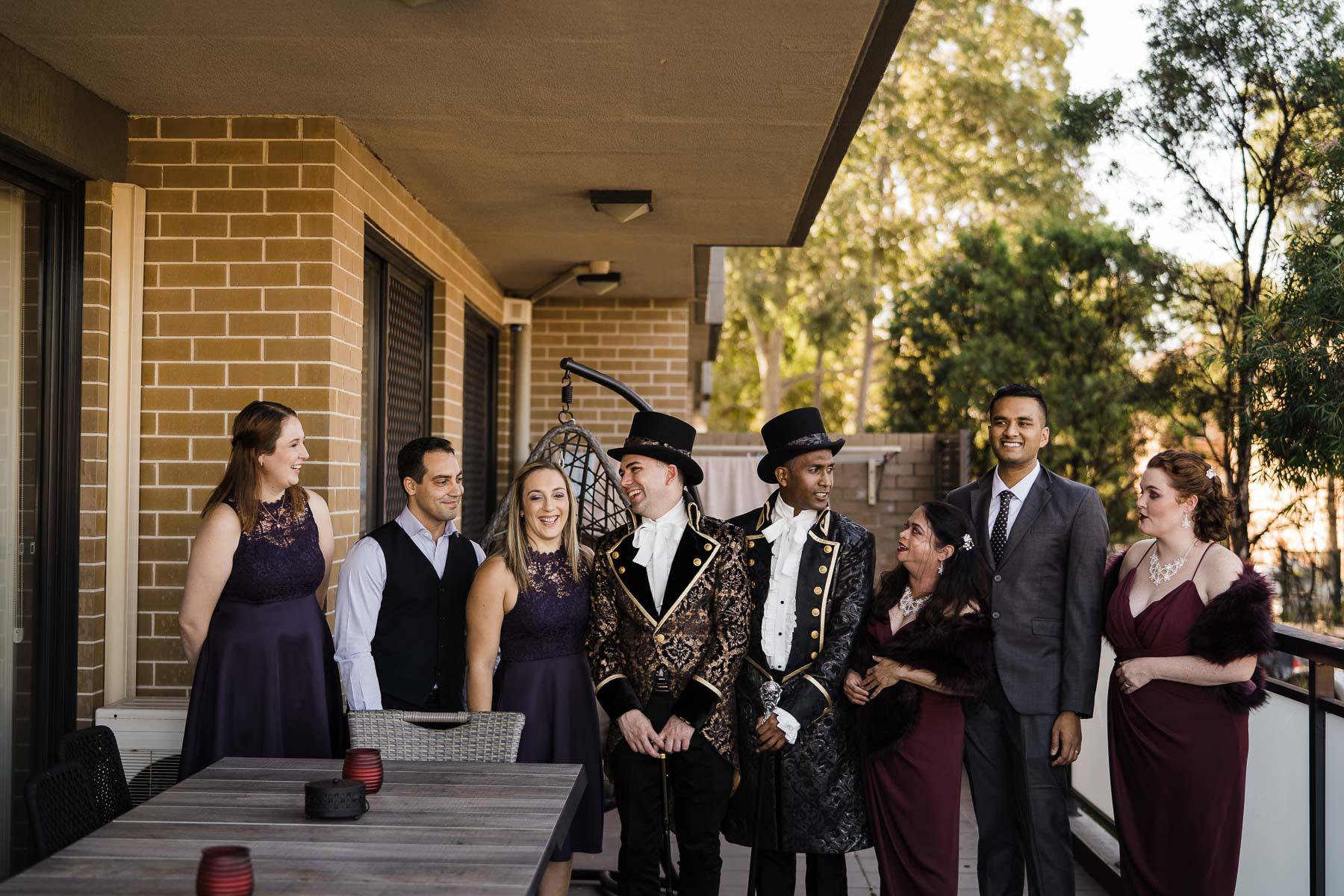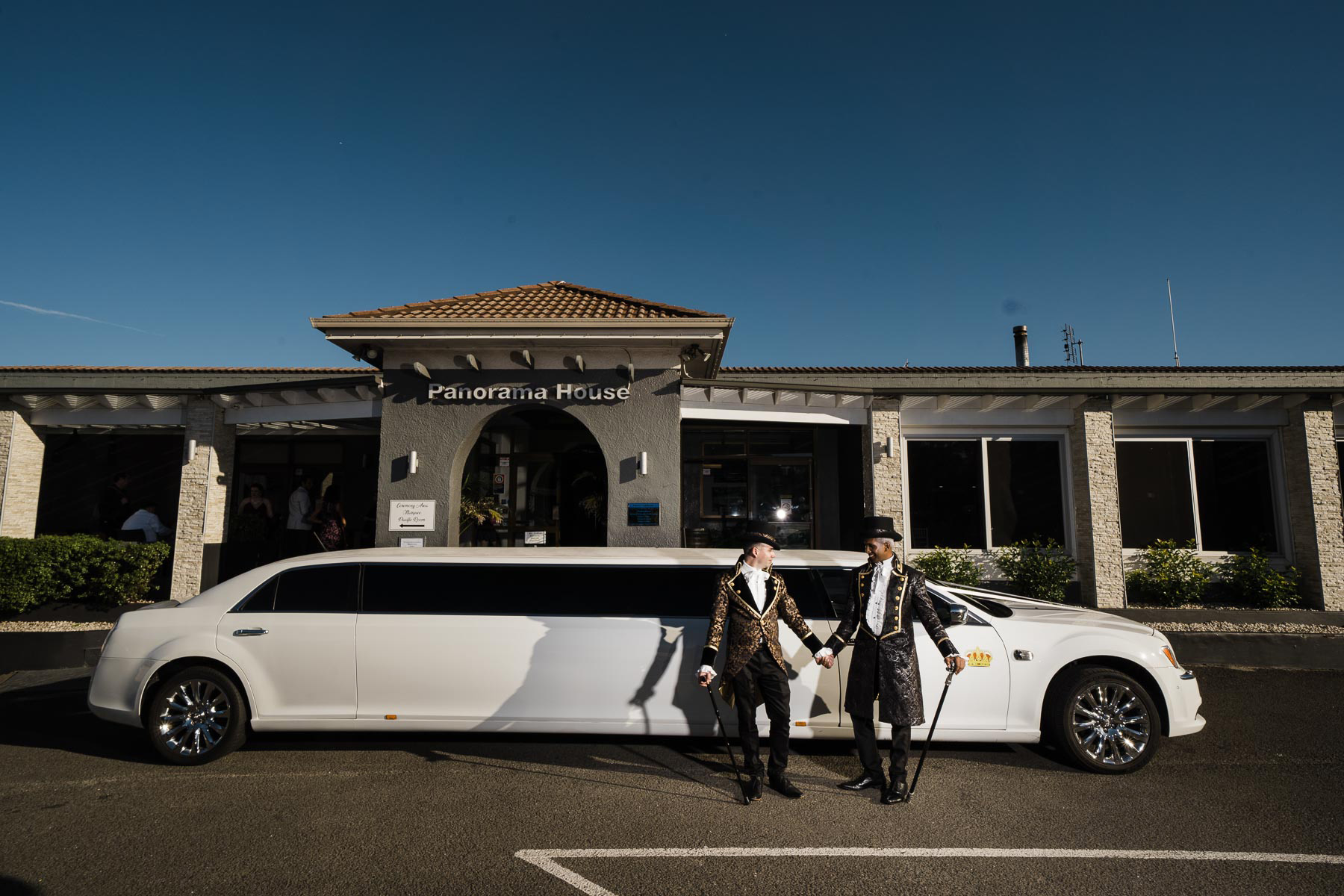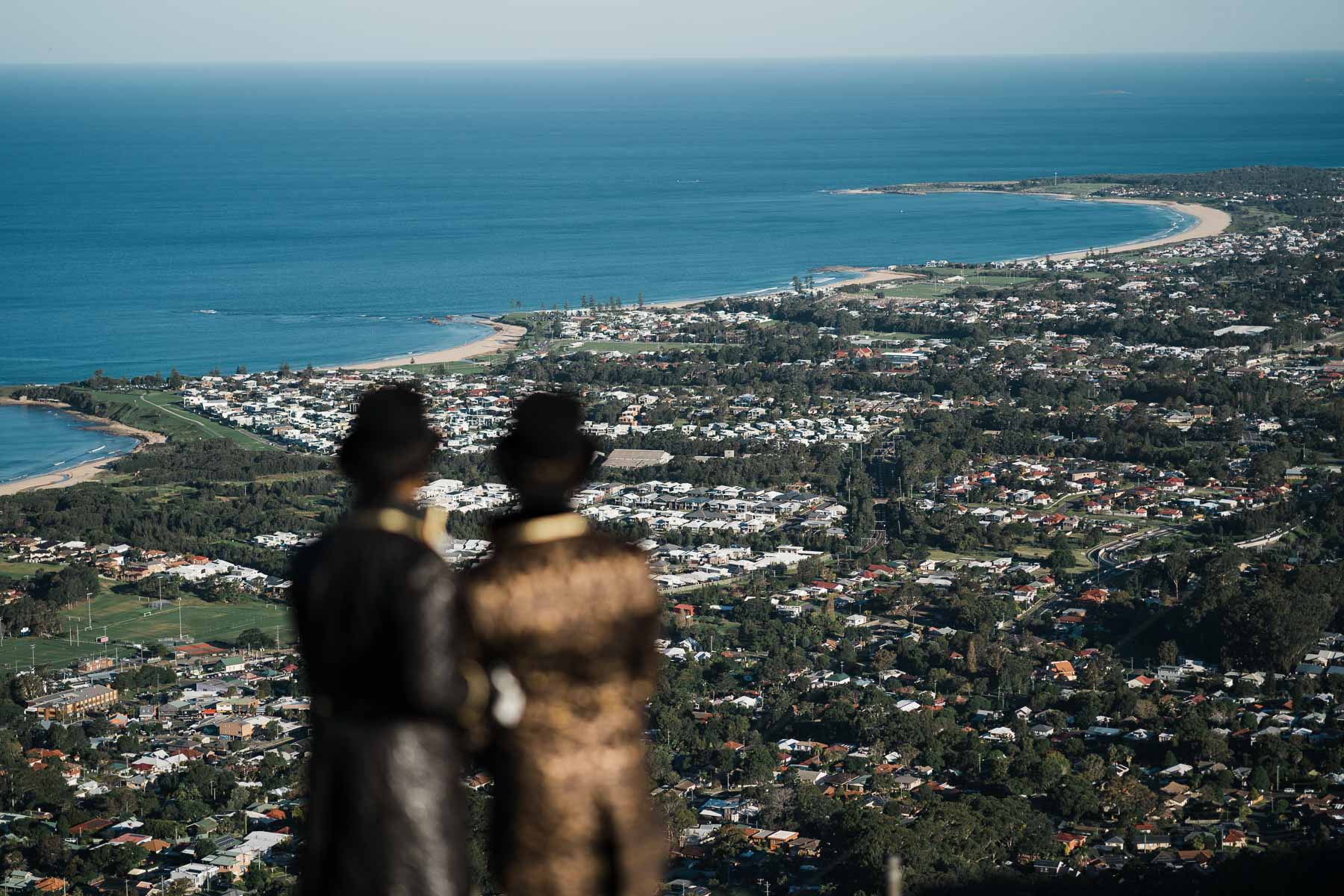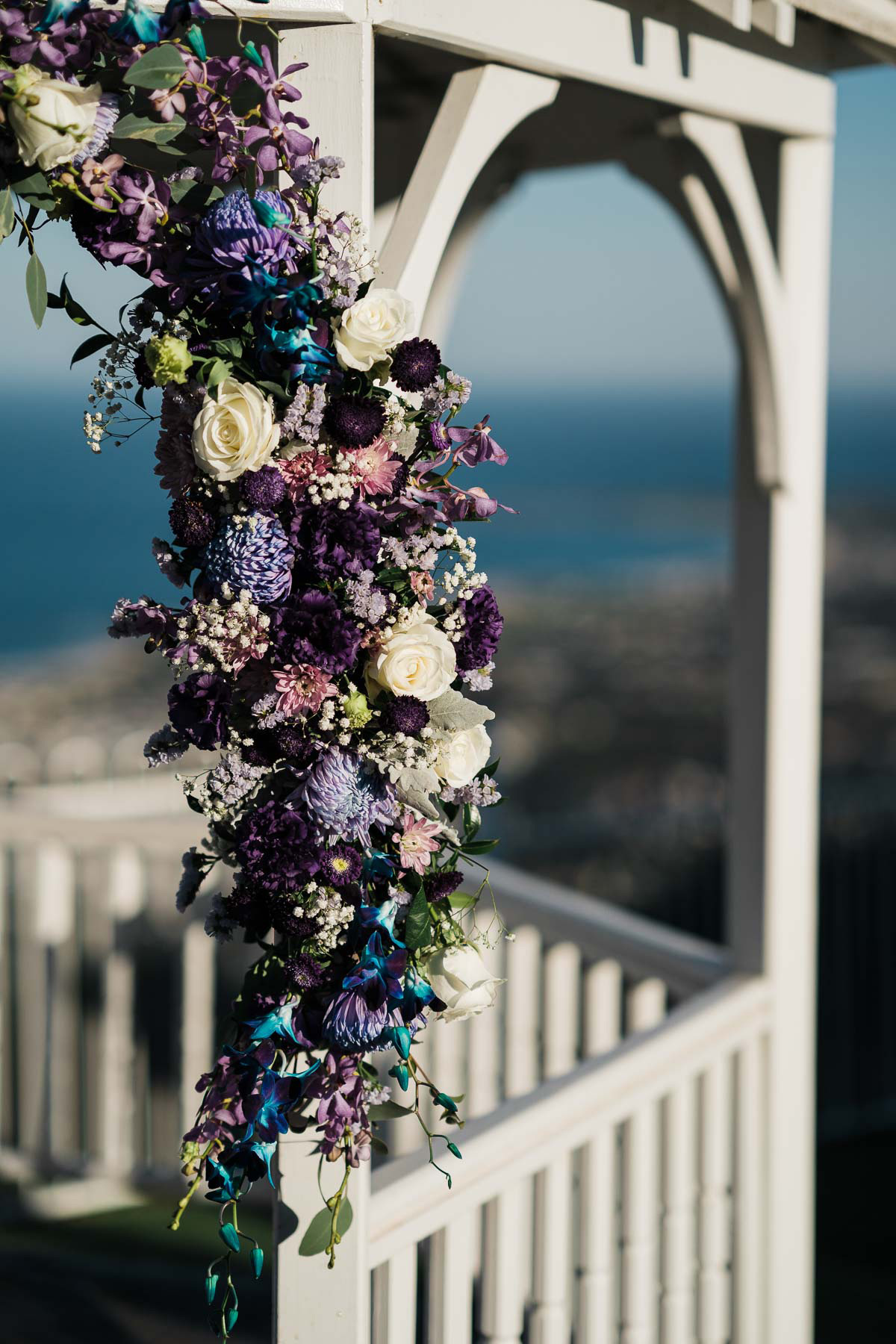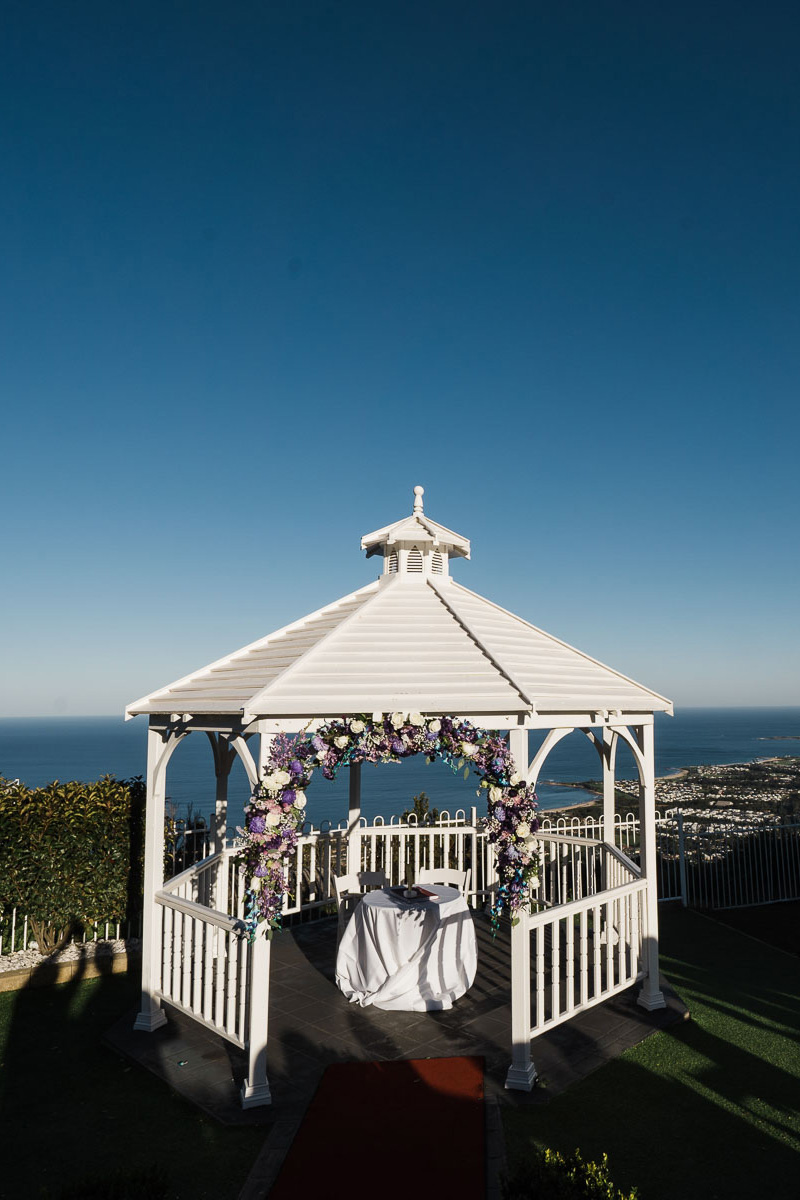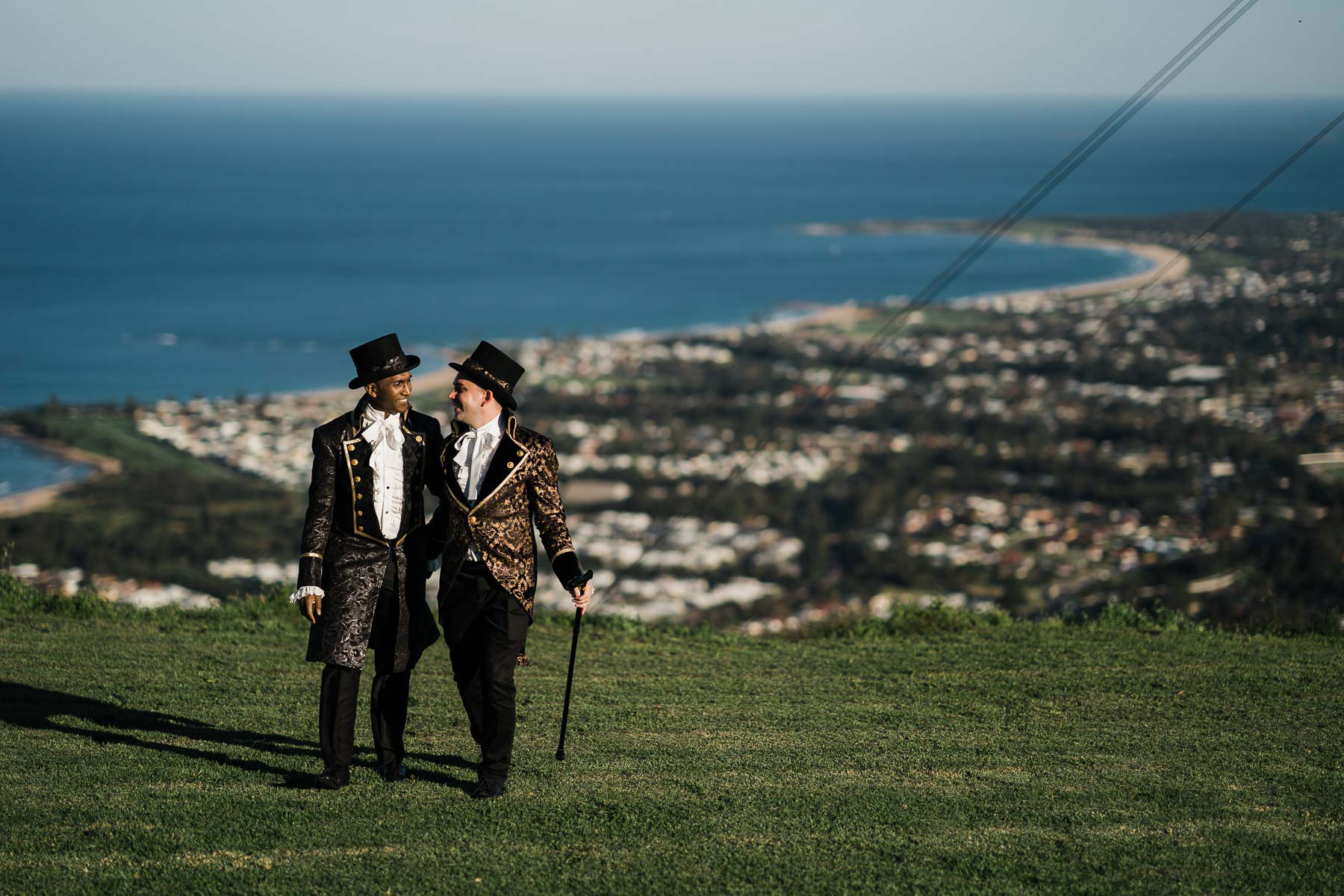 "Splendid Photos and Video's photographers were friendly and flexible. They listened to us and encouraged us in every possible way on the day. Absolutely in love with their work and even our guests loved them!" praises Ananth.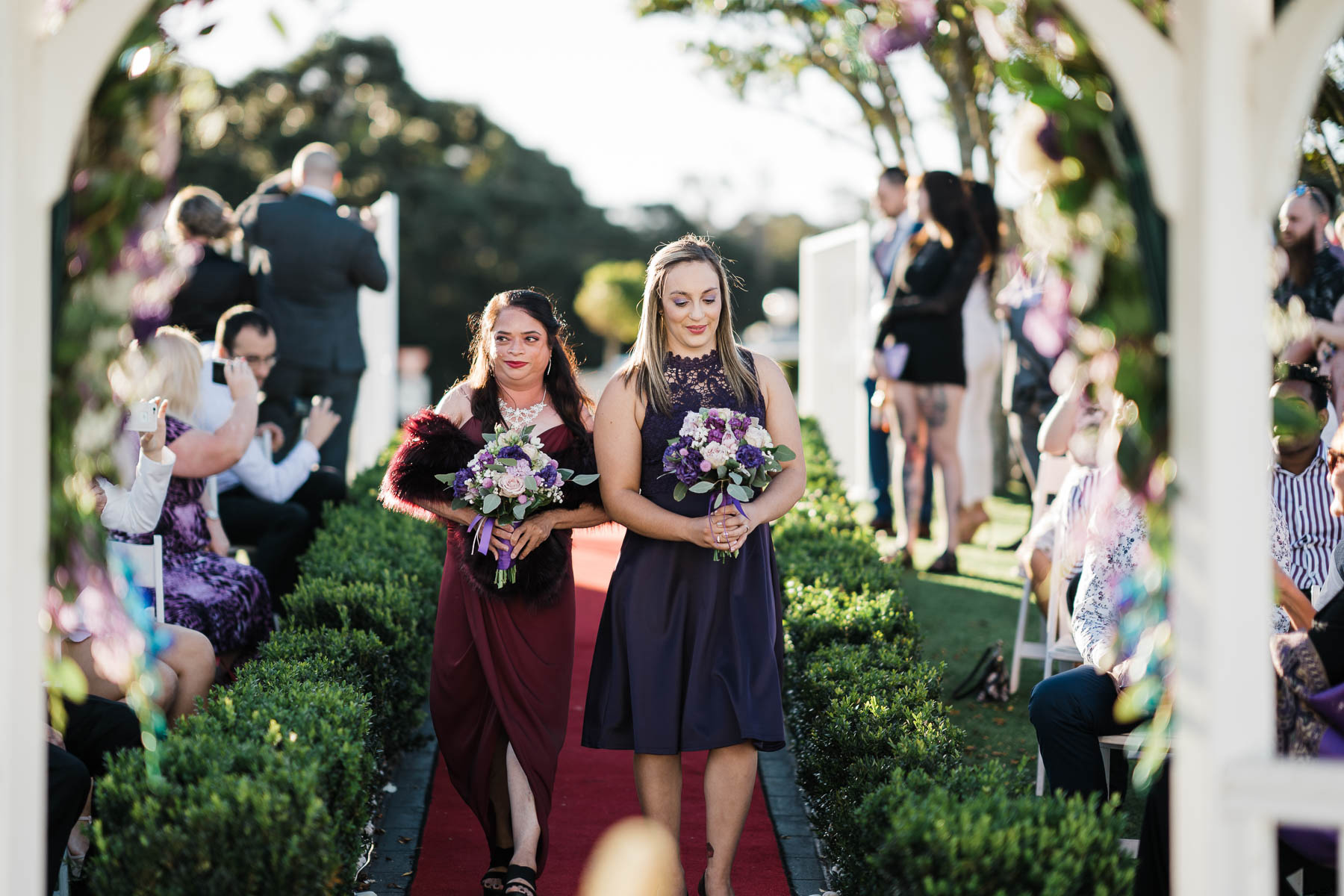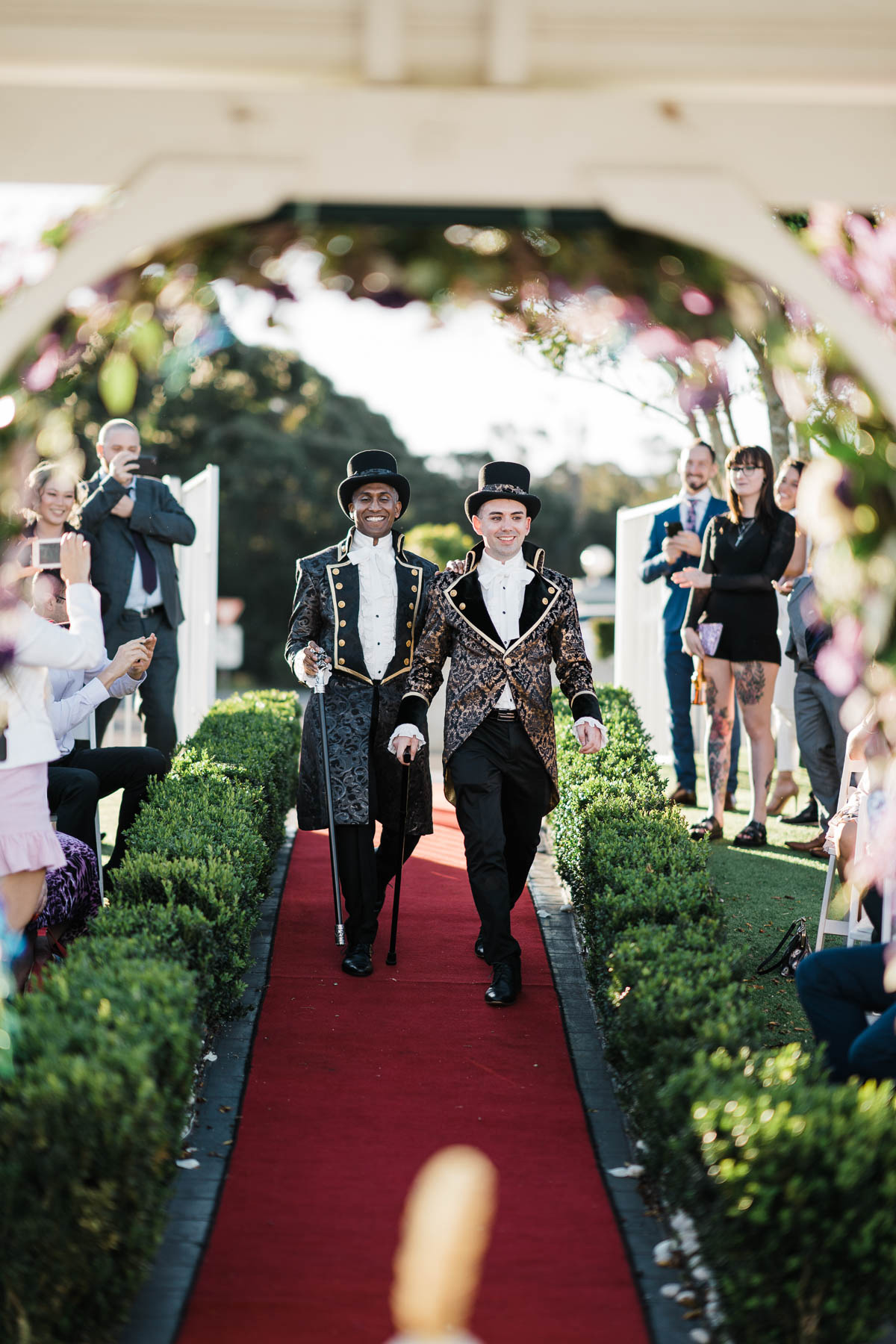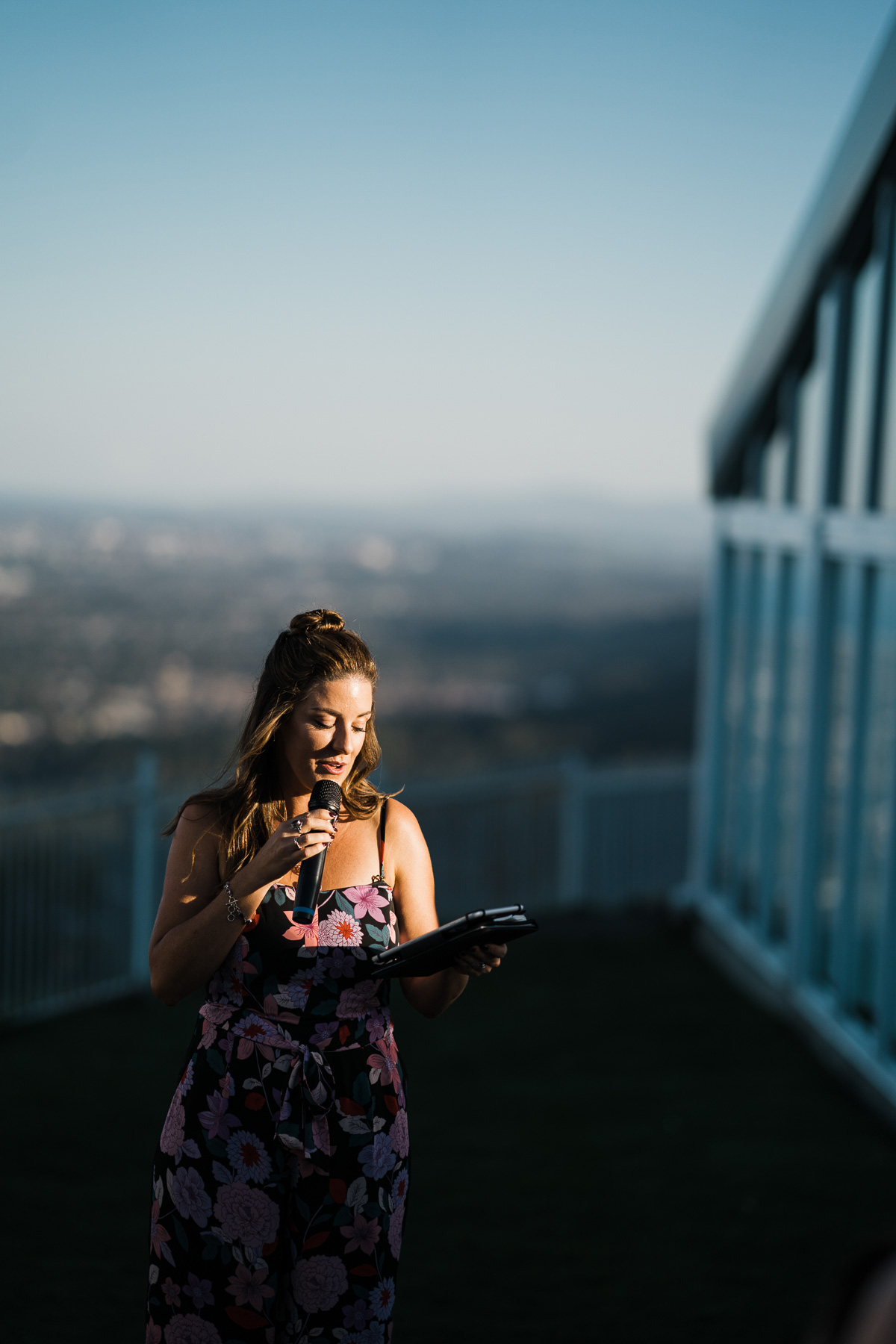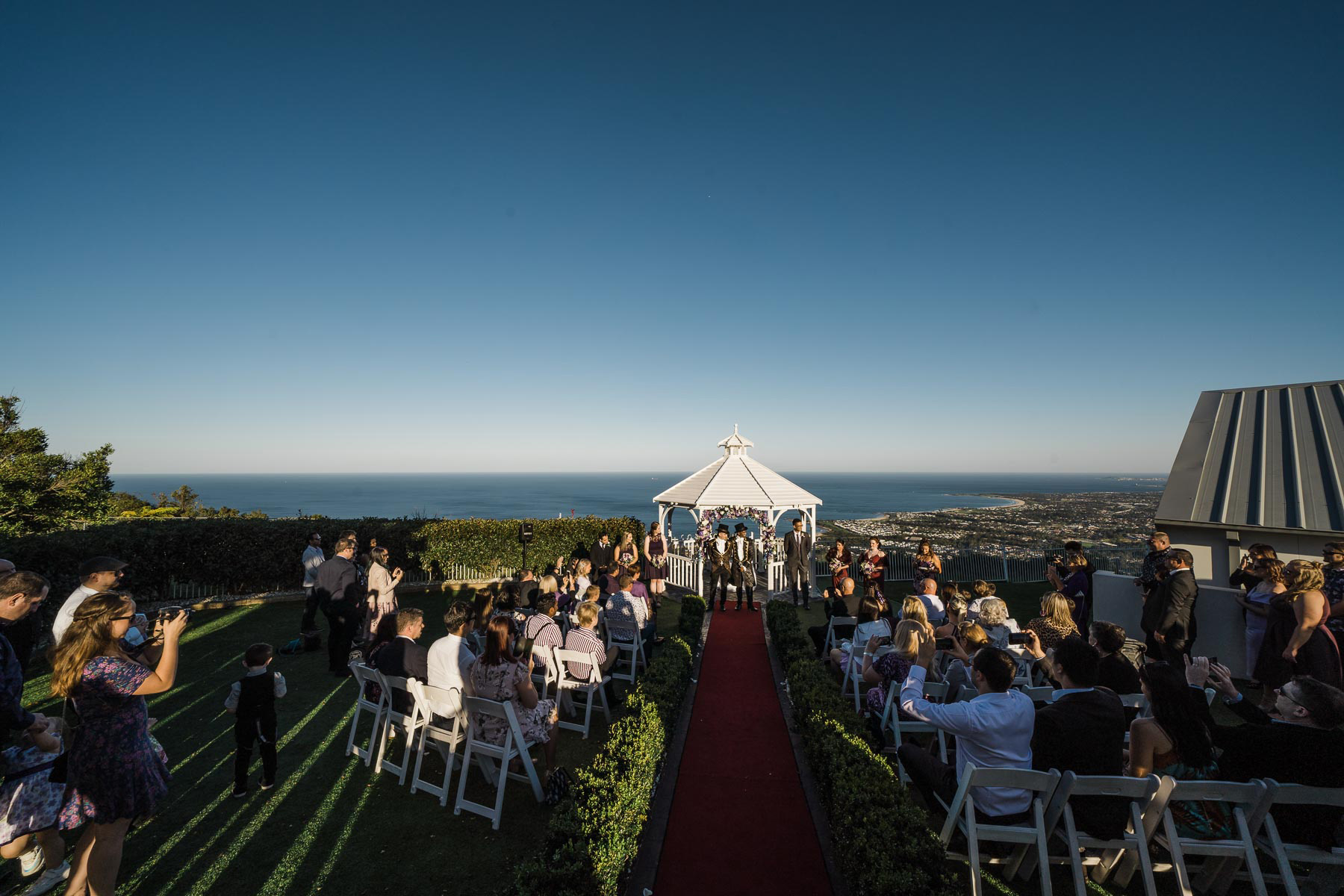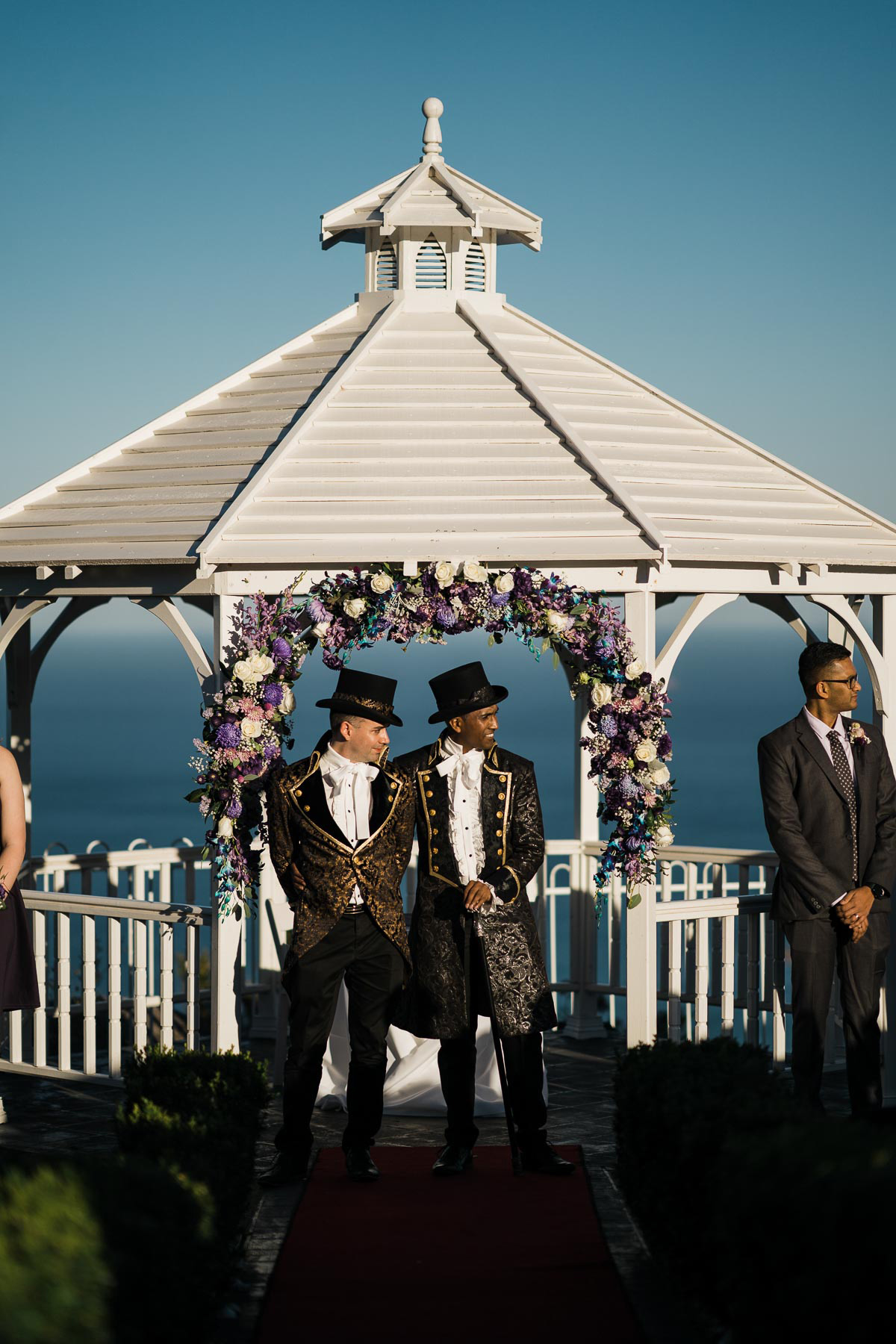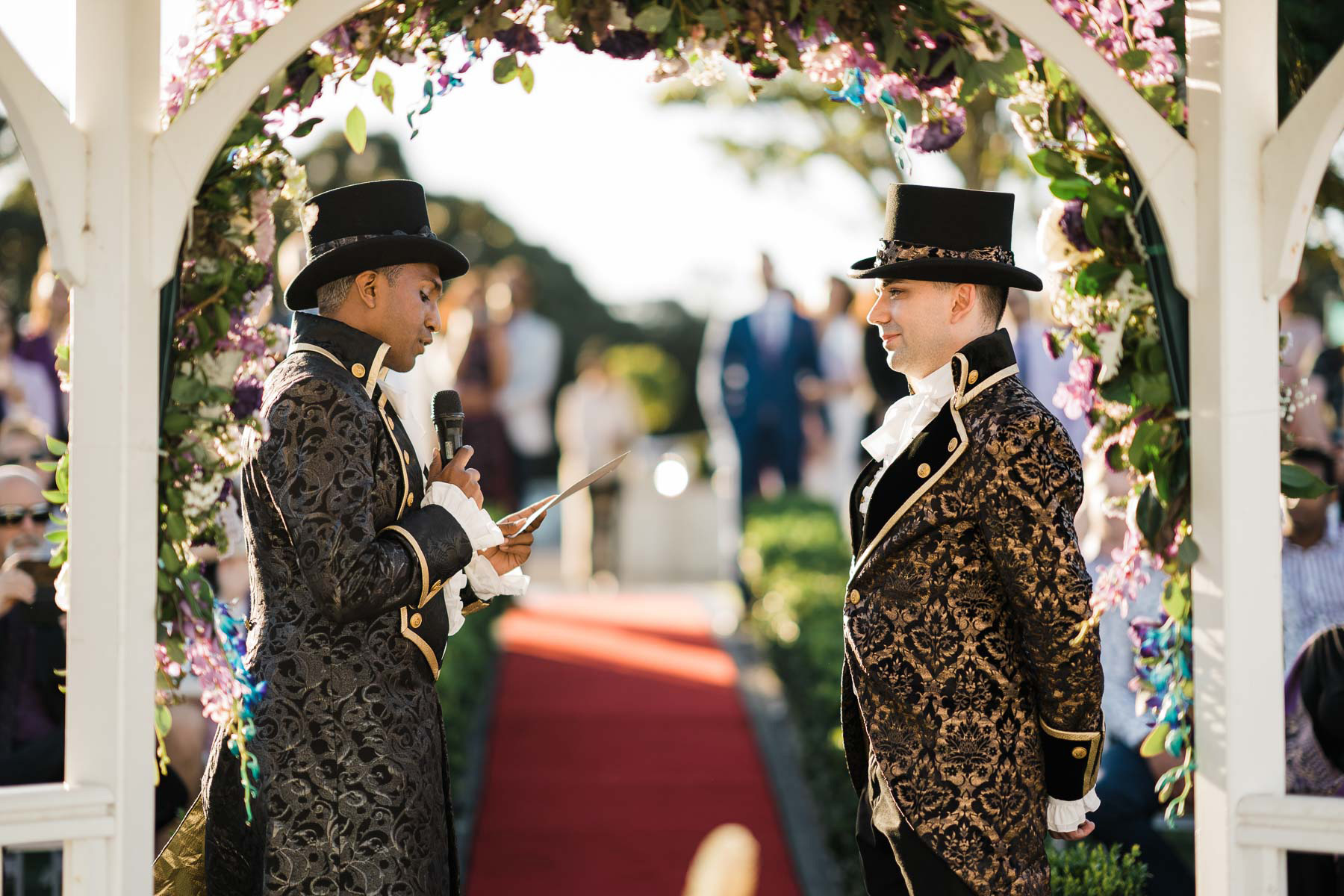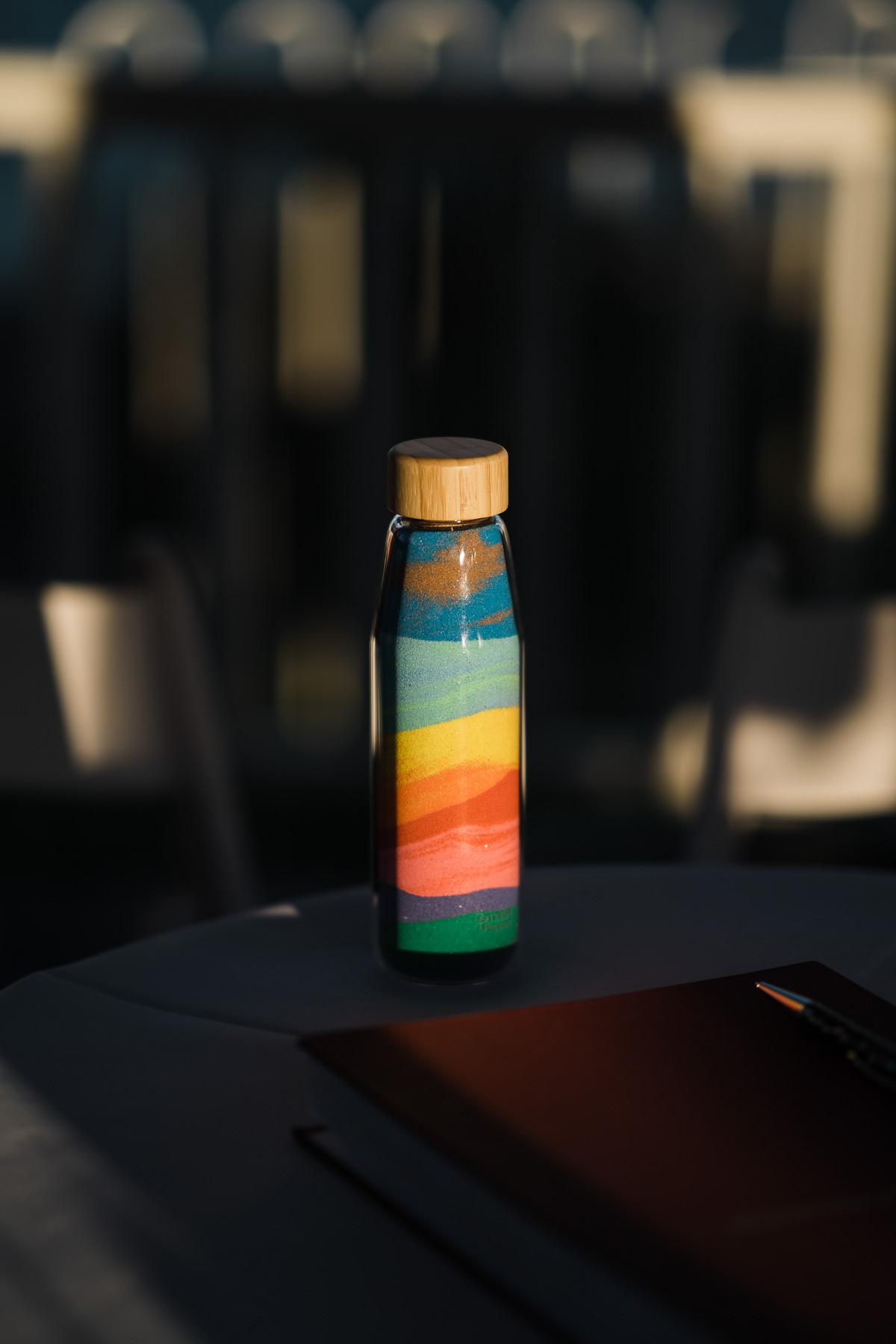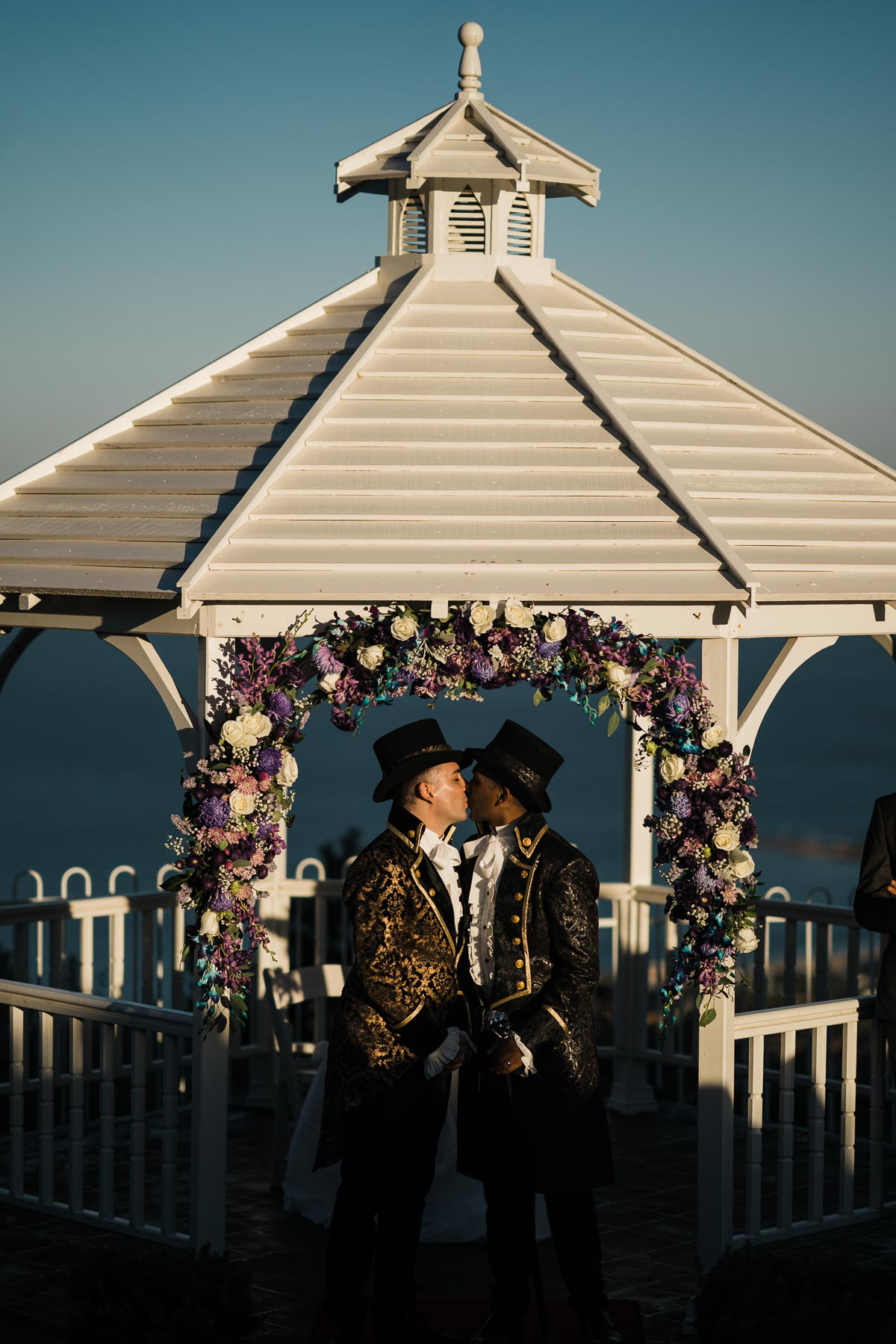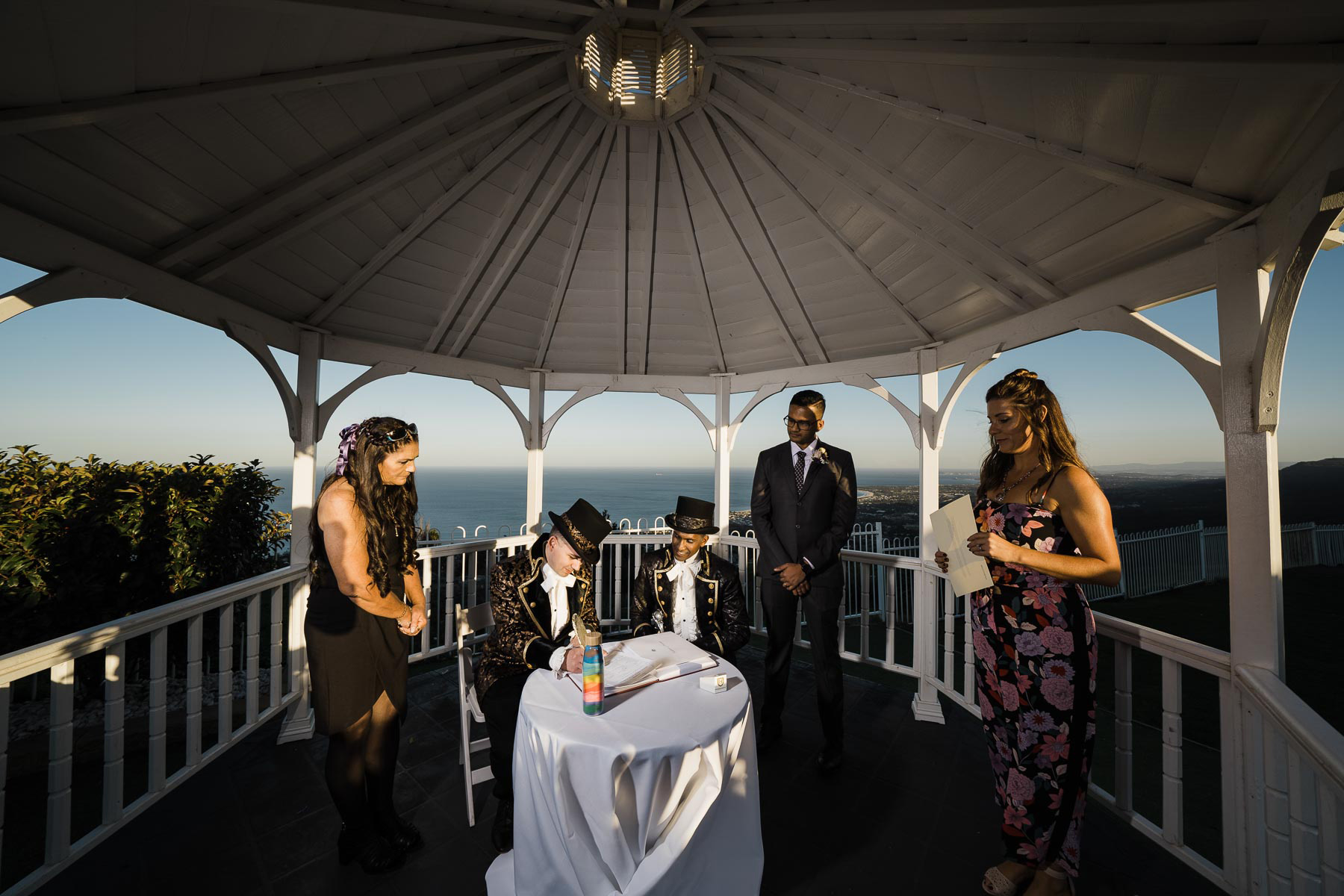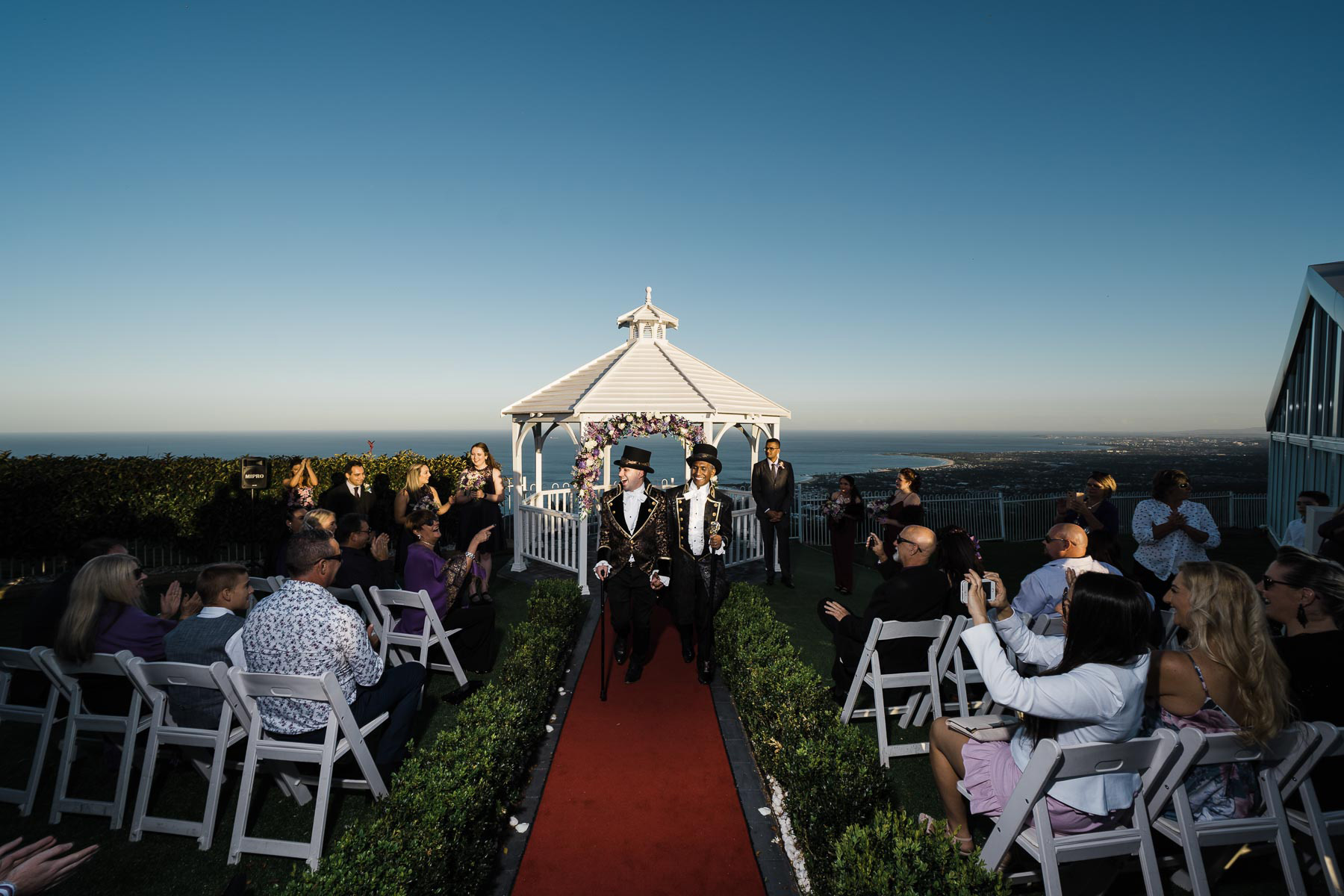 "Triple check the guest list and final numbers," Mitchell advises couples planning their weddings.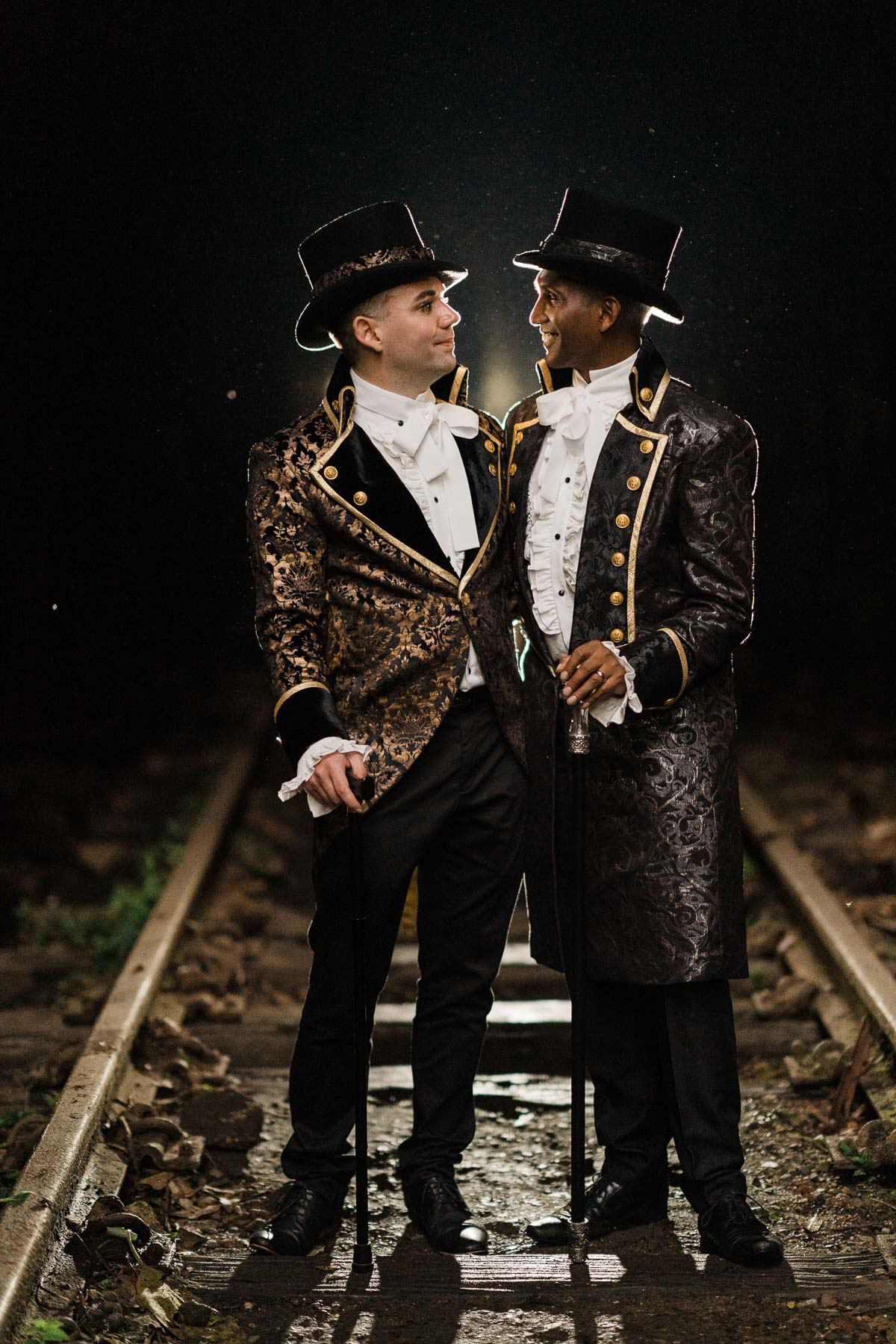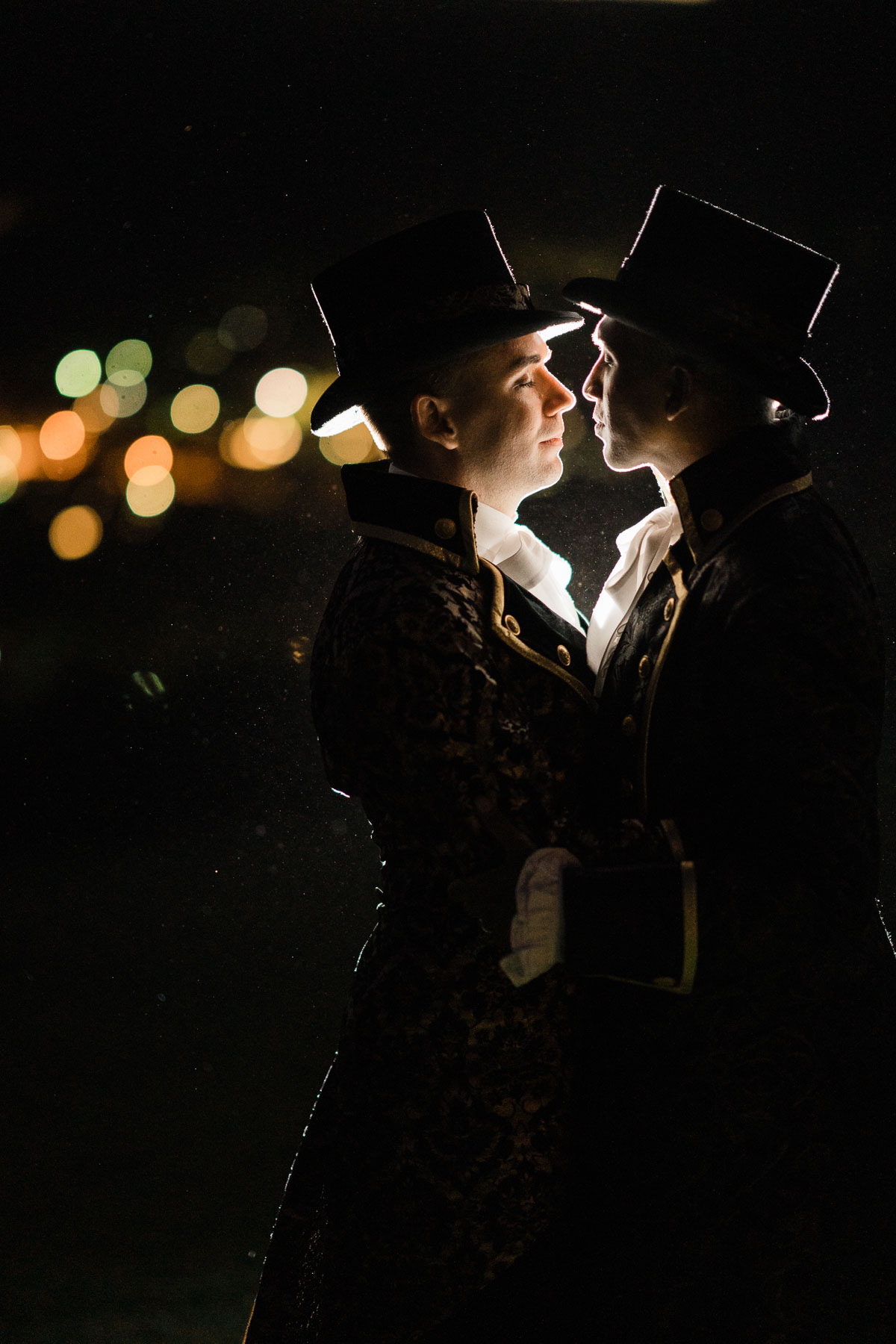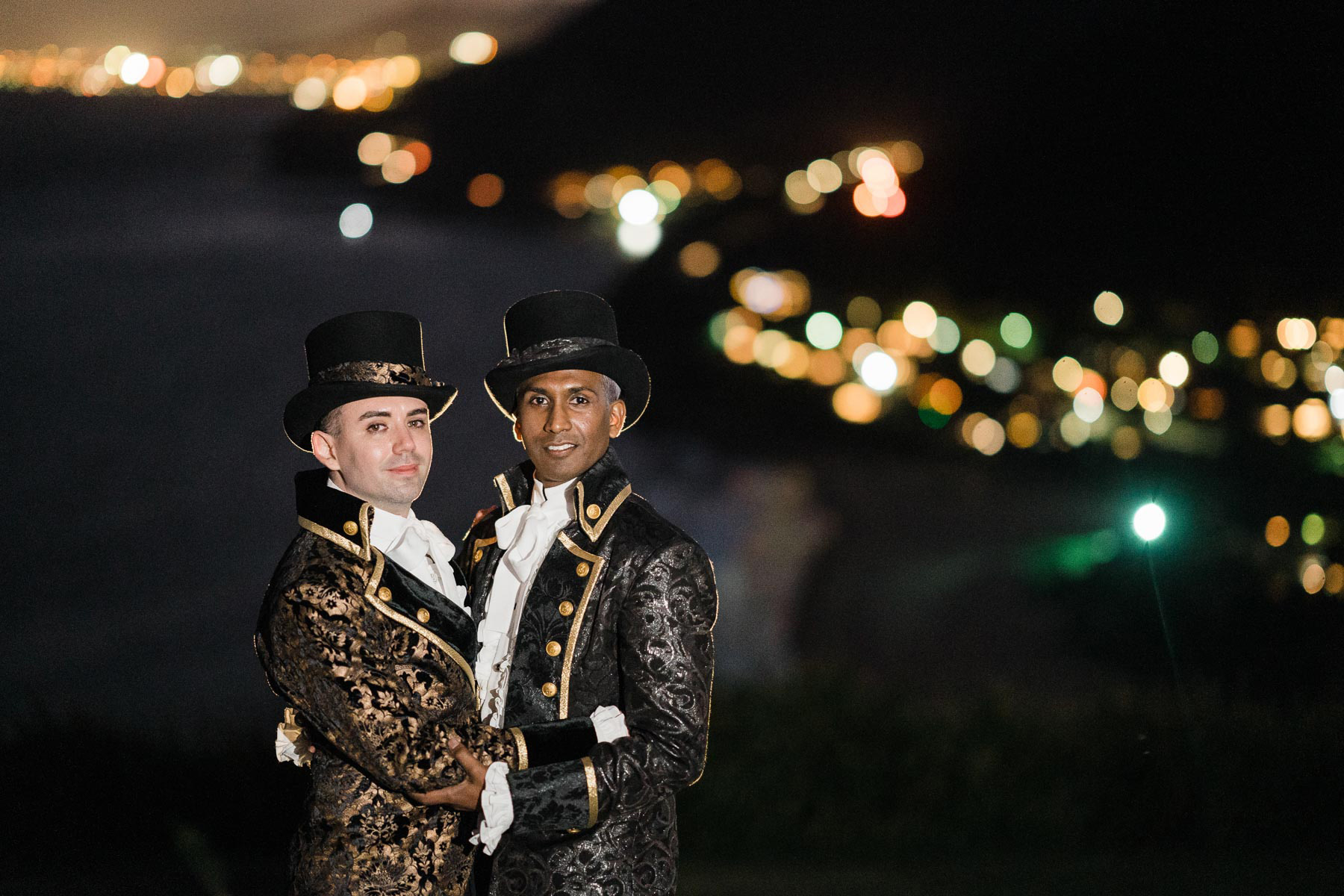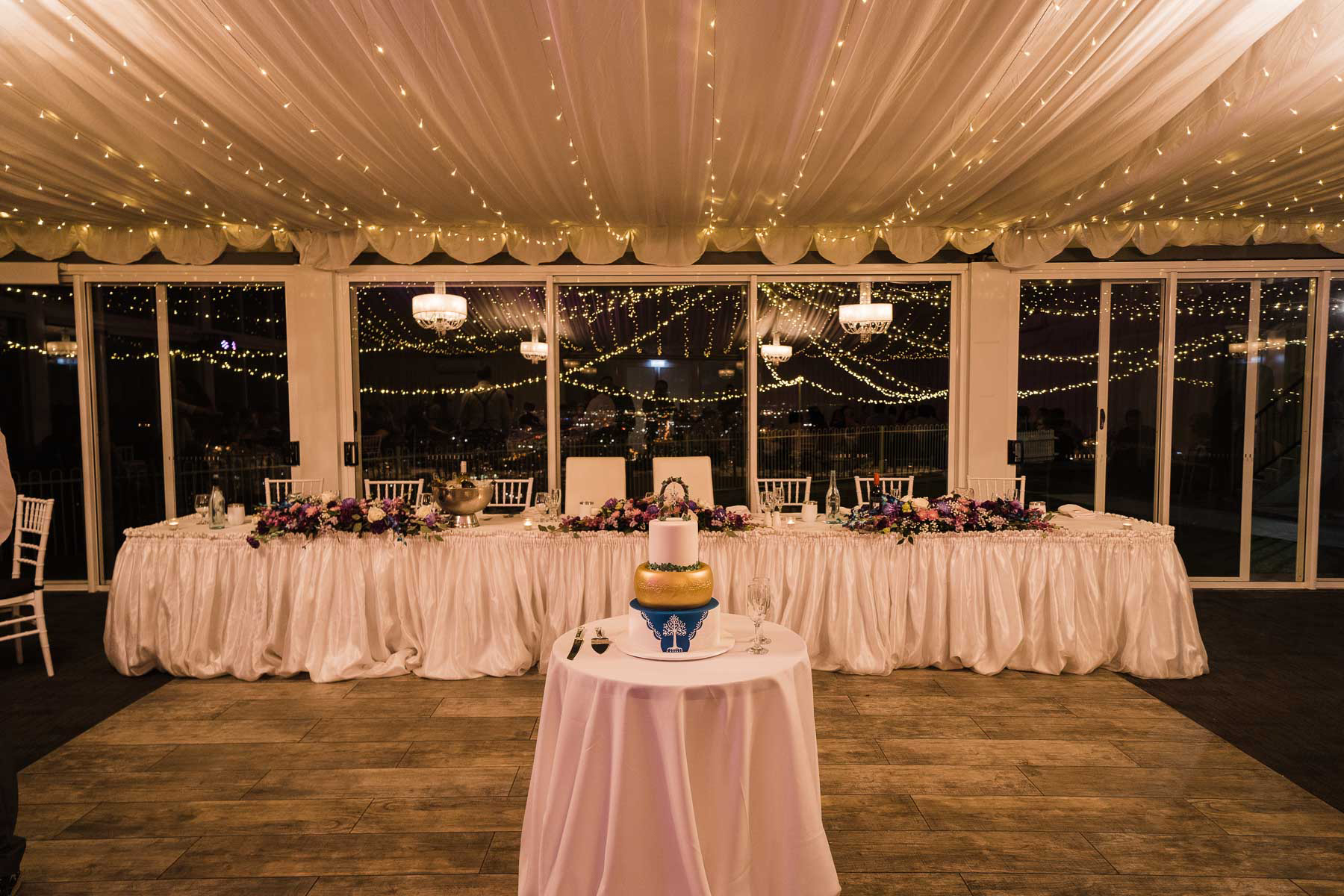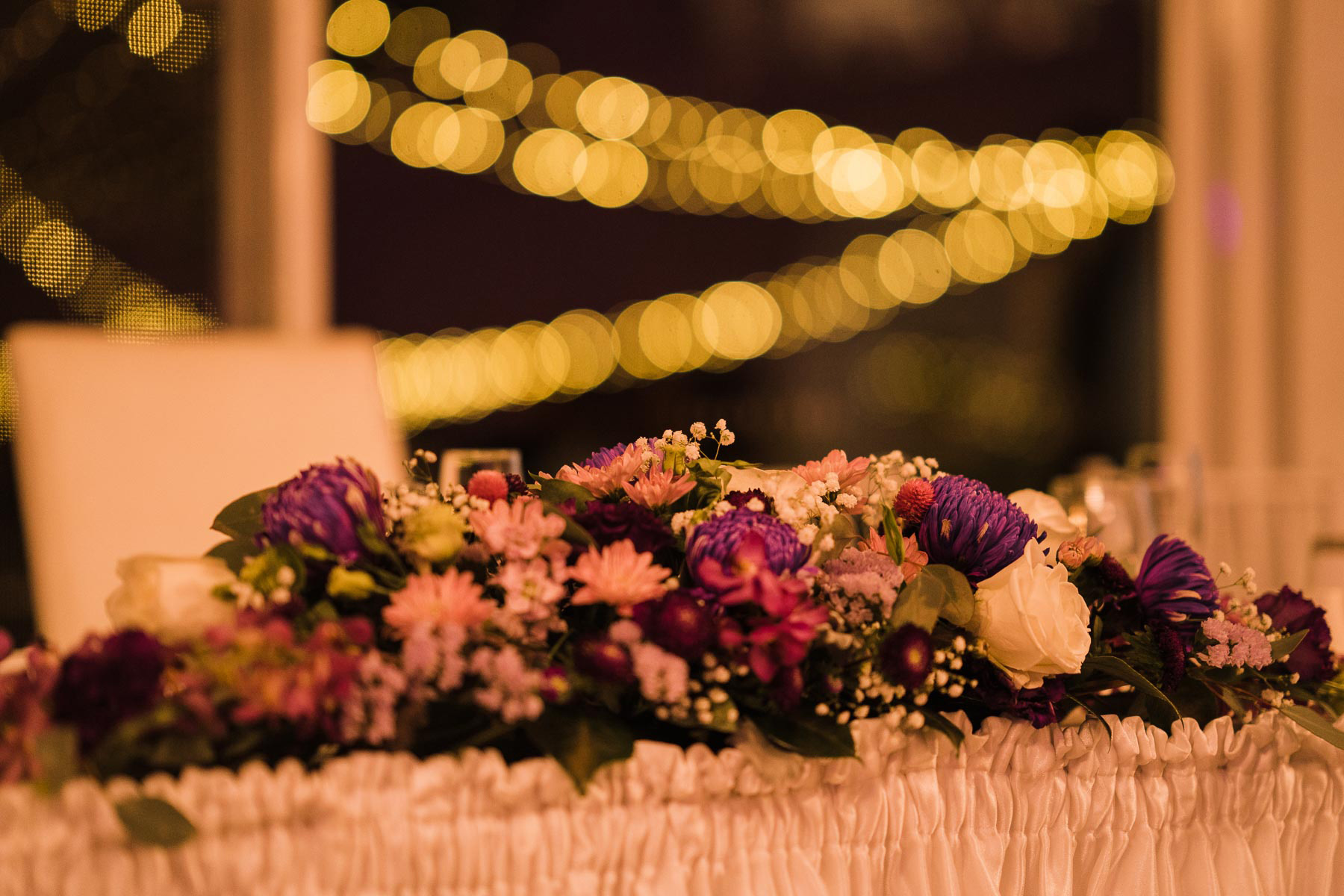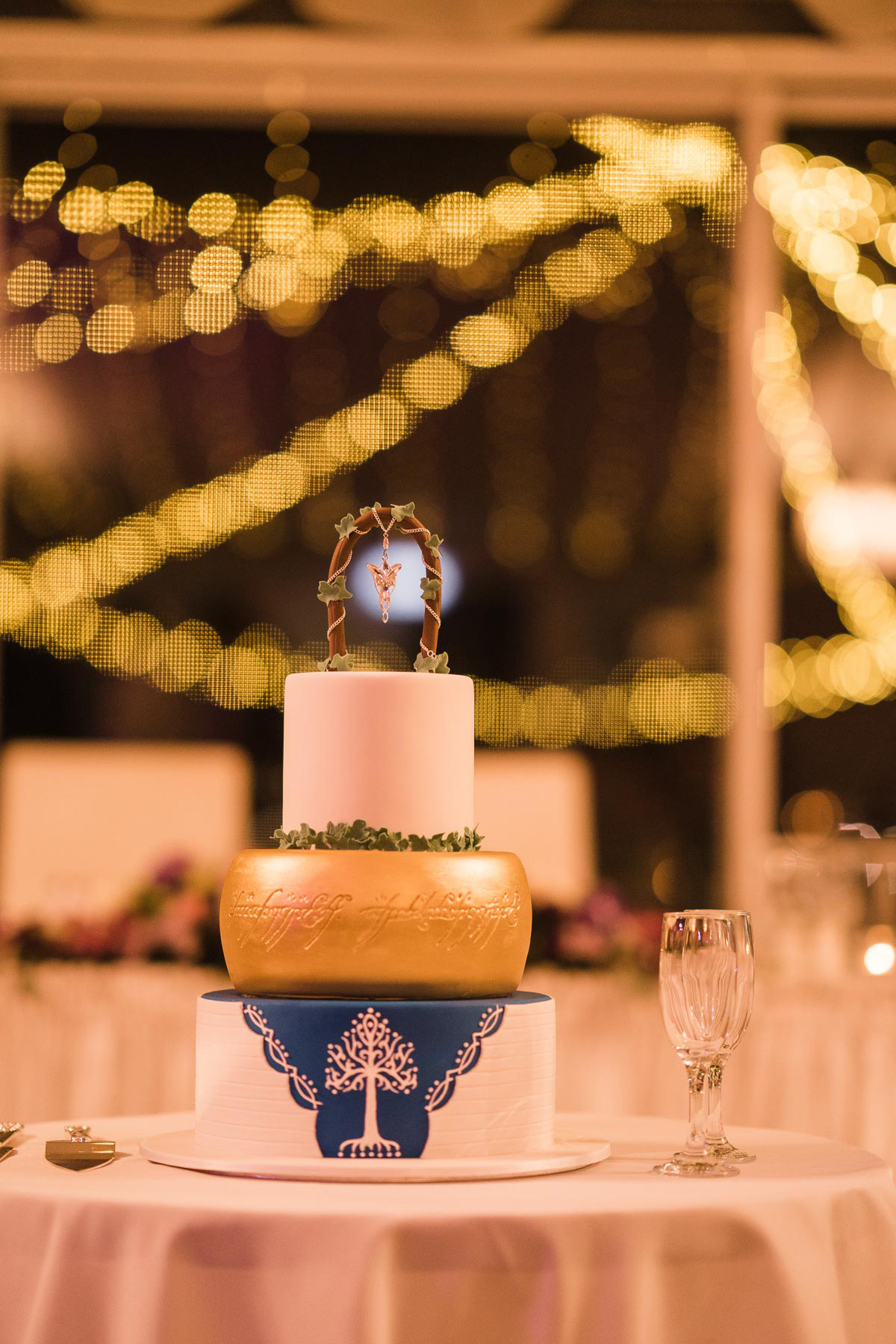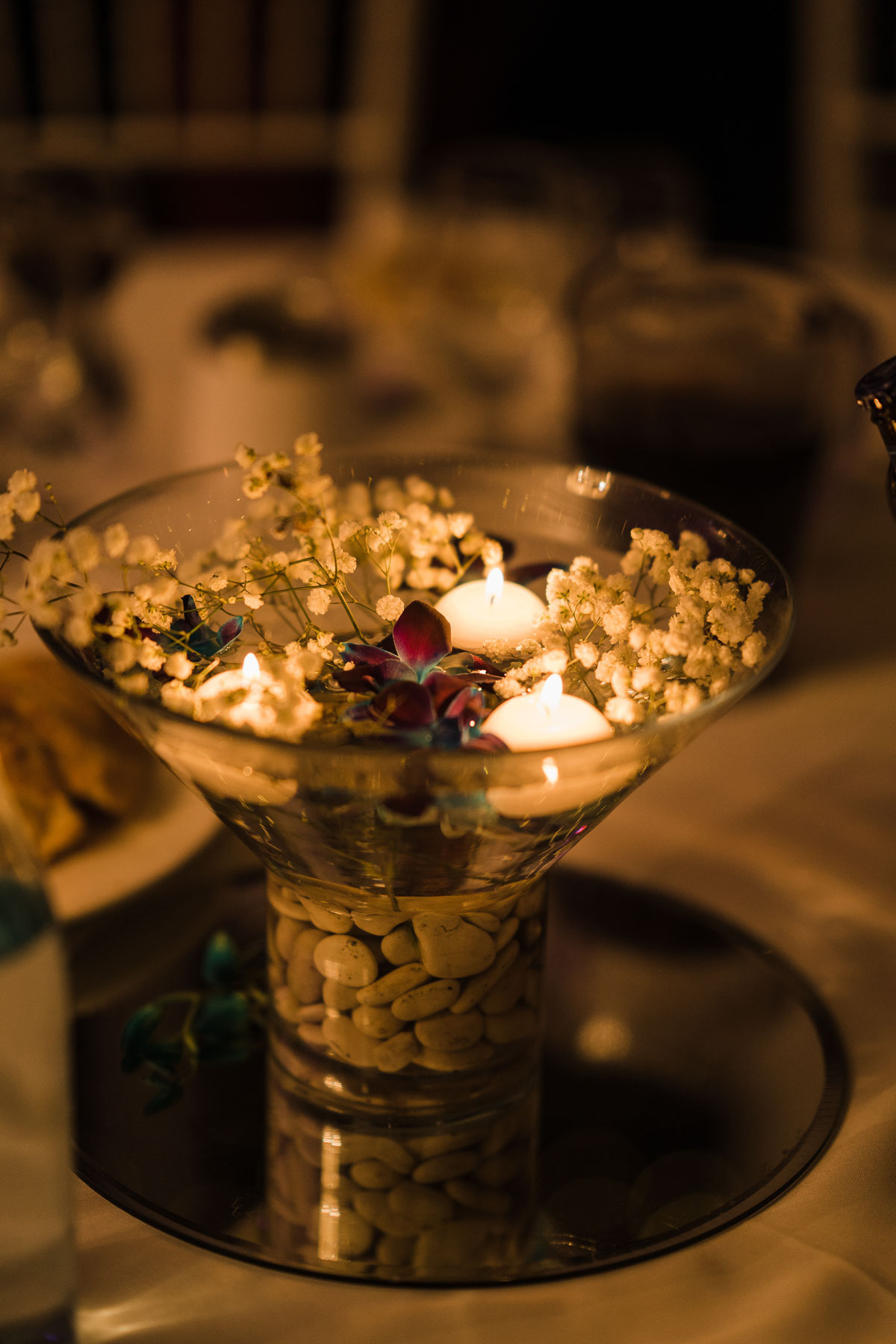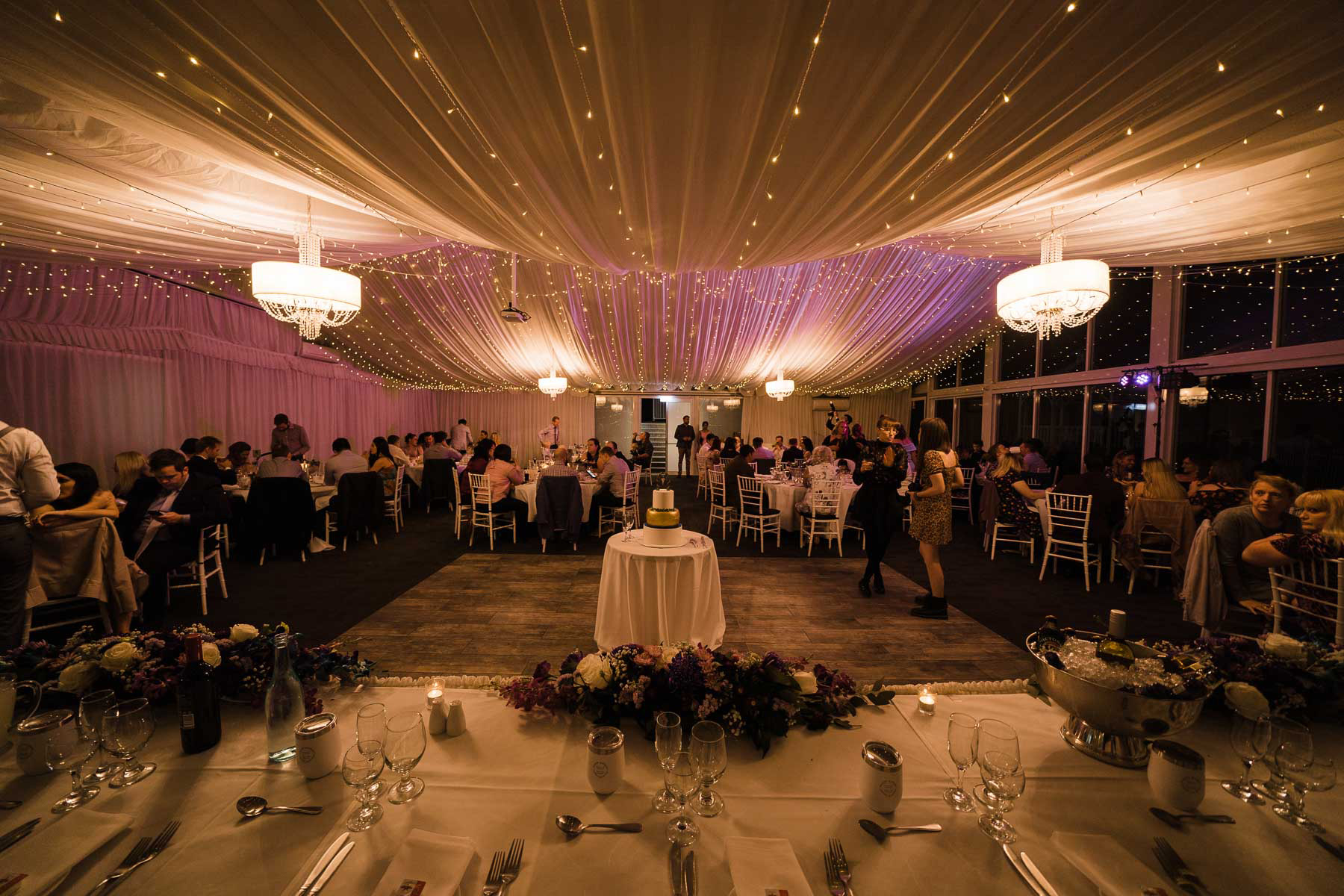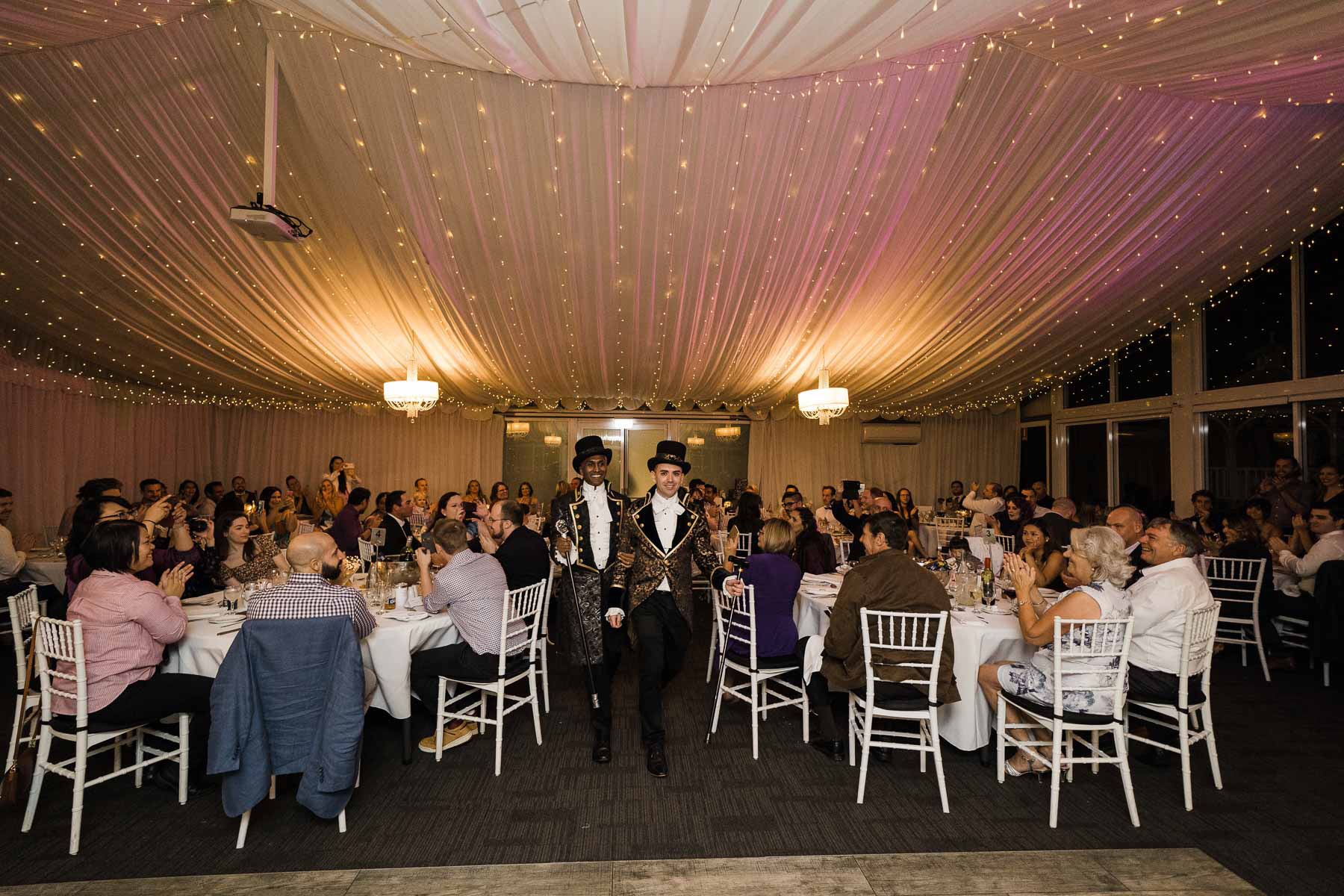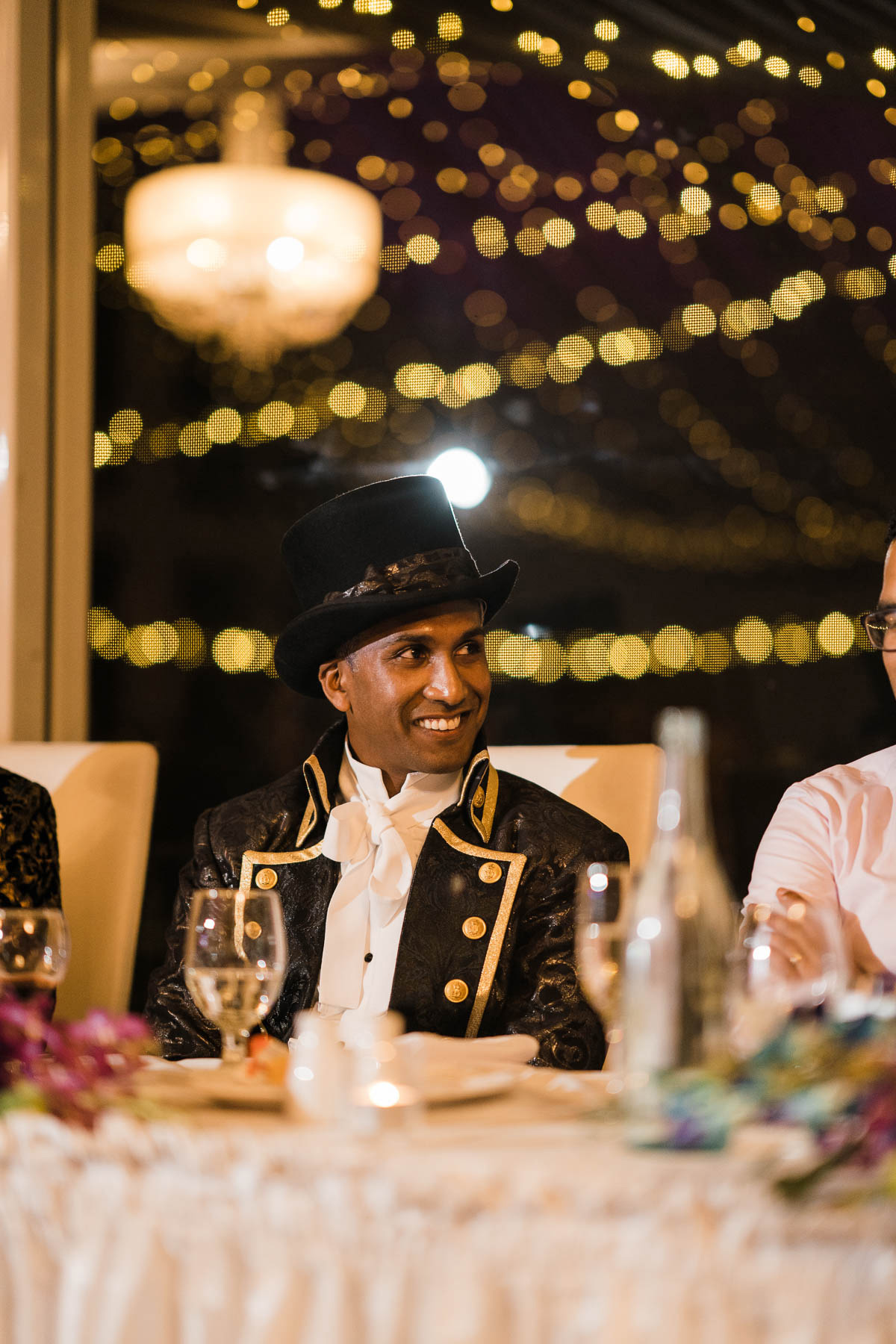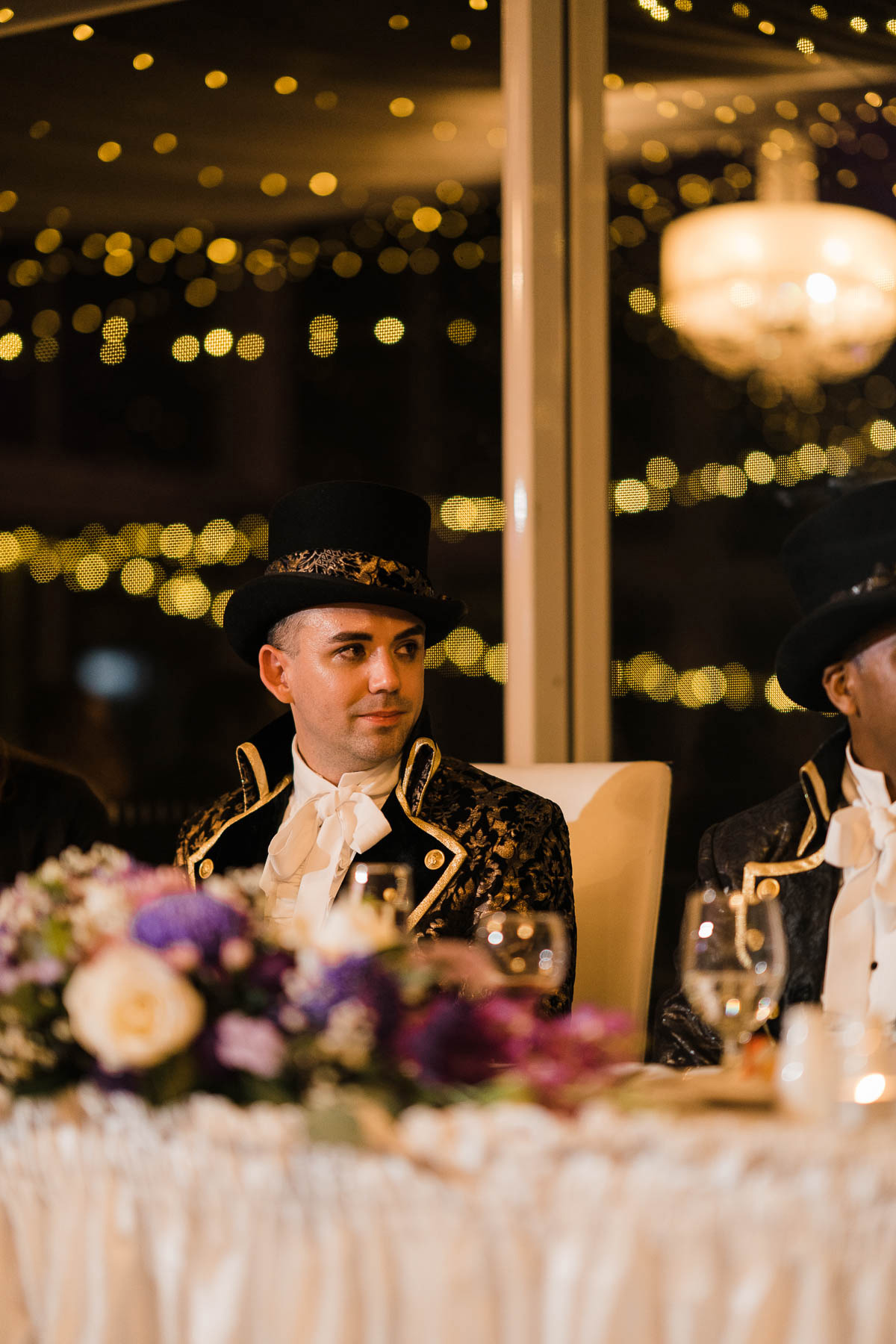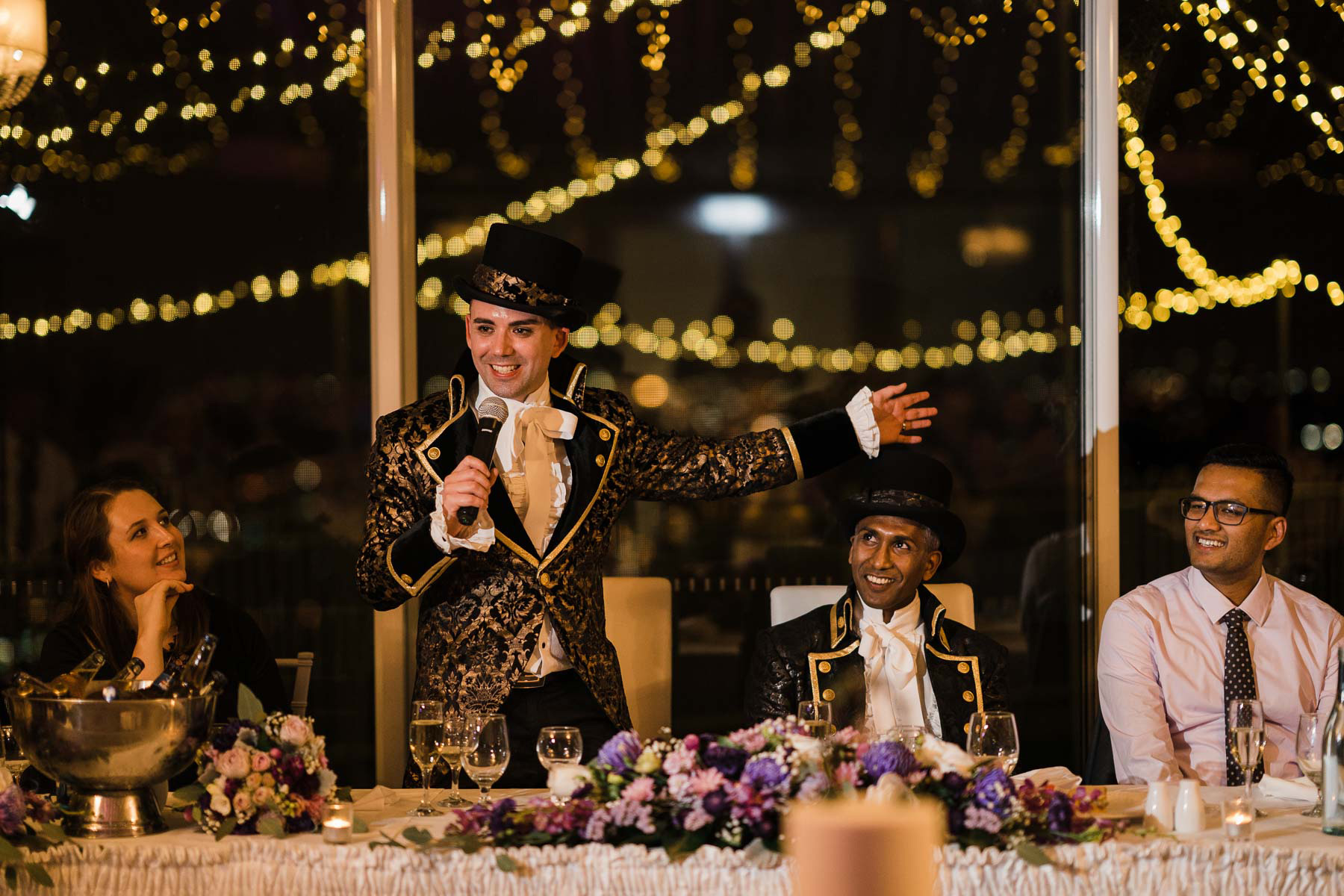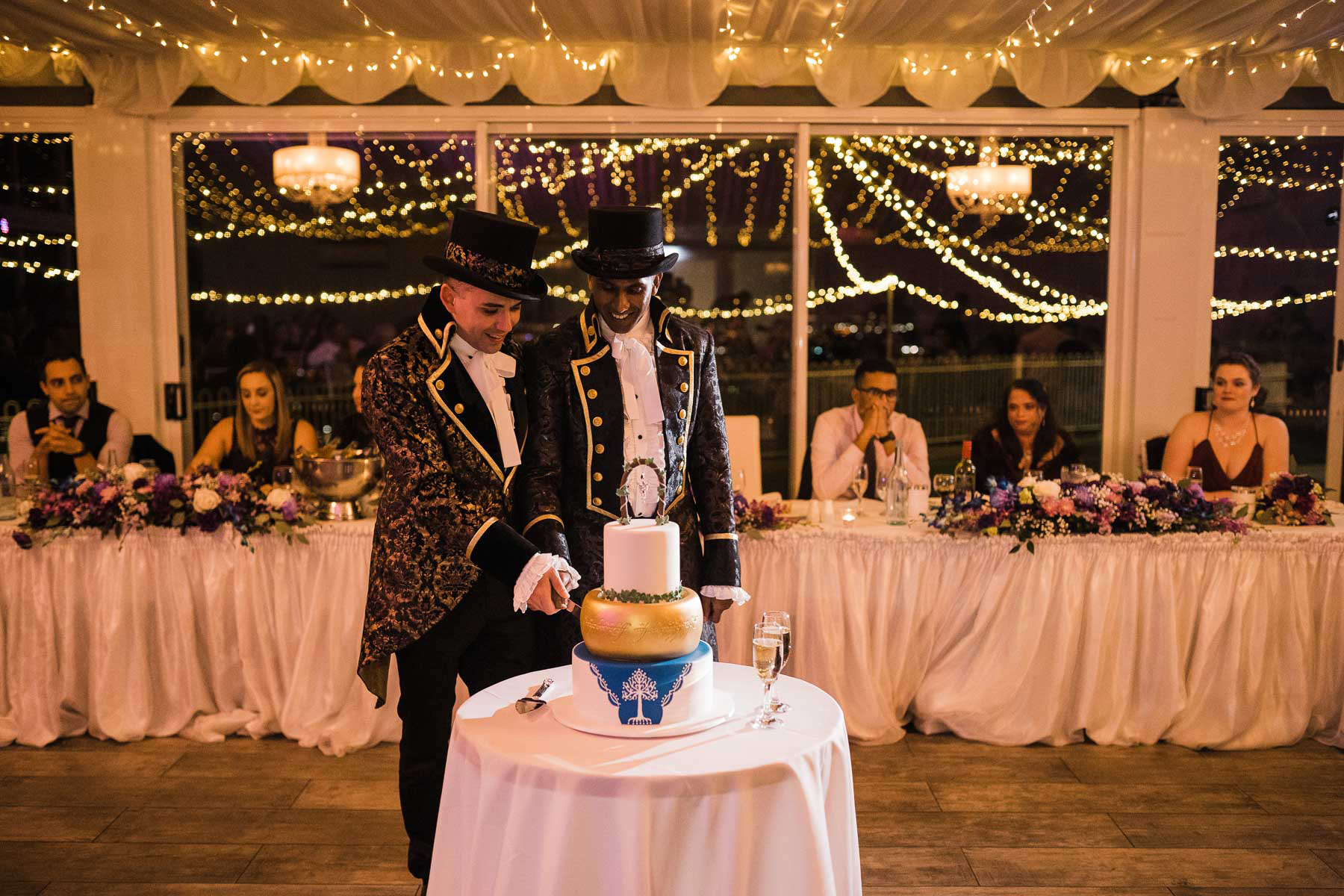 The three-tiered cake was designed with the Lord of the Rings theme in mind.