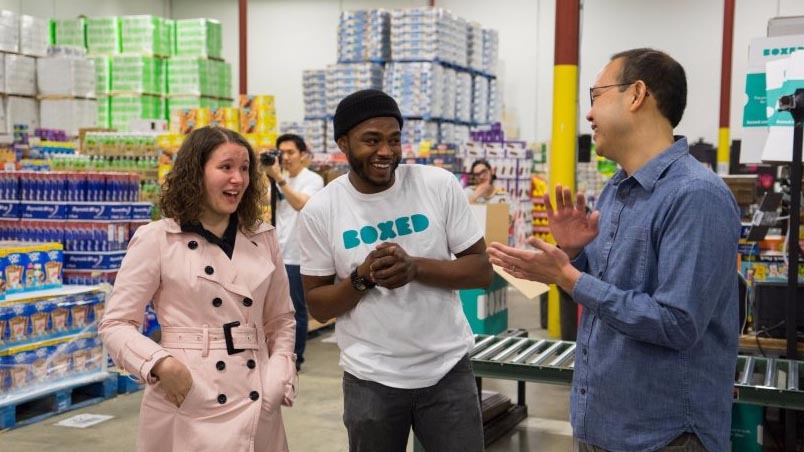 When Boxed employee Marcel Graham broke down at his desk, revealing to the company's CEO Chieh Huang he was struggling to pay for his gravely ill mother's medical expenses and save for his upcoming wedding, Chieh offered to pay for Marcel's wedding – but, Chieh's generosity didn't stop there.
26-year-old Marcel Graham and his fiancee Tara Aucoin received a heartwarming surprise when Chieh, 34, presented them with the news that the New York-based company, a wholesale shopping app, would cover the cost of their November nuptials.
However, Chieh has since gone one-step further and has implemented a wedding benefit for the rest of his employees.  "It then just felt right to extend this benefit to all our valued employees," Chieh told Entrepreneur website Entrepreneur.com.
Any full-time employees at Boxed will received a whopping $27,700 (USD$20,000) to go towards their upcoming nuptials, and employees can request the benefit via a formal wedding request application process.
Chieh, who is no stranger to committing acts of generosity, previously set up a fund to pay for the college tuition of all of his employees' children, which he pays for out of his own pocket. The company, however, will pay for the wedding benefits which Chieh predicts will be utilised at least six-times over the next few months.
Chieh told Inc. Magazine "We don't do free meals, we don't do $10,000 happy hours, we're lean all around. We don't have extravagant salaries, but we focus on a few fringe benefits."