Planning a wedding in Perth, WA and stuck for inspiration? Here are 5 of our favourite Perth weddings featured in our Real Weddings section, complete with what suppliers the newlyweds used so you can create something just as incredible for your big day!
Captured by Tyler Brown Photography, Olivia and Daniel wed among 136 family and friends at their romantic wedding held at the Fremantle Sailing Club in Perth's south west.

Their Fremantle wedding was a dream to plan, according to Olivia. "Easy Weddings made it super easy with the amazing suggestions they have. Our suppliers went above and beyond to help create our perfect day!"

"Our wedding was far from ordinary," she adds. "It was unique and colourful, just like our relationship. It was truly a dream day and we hope we can inspire others to step outside the box."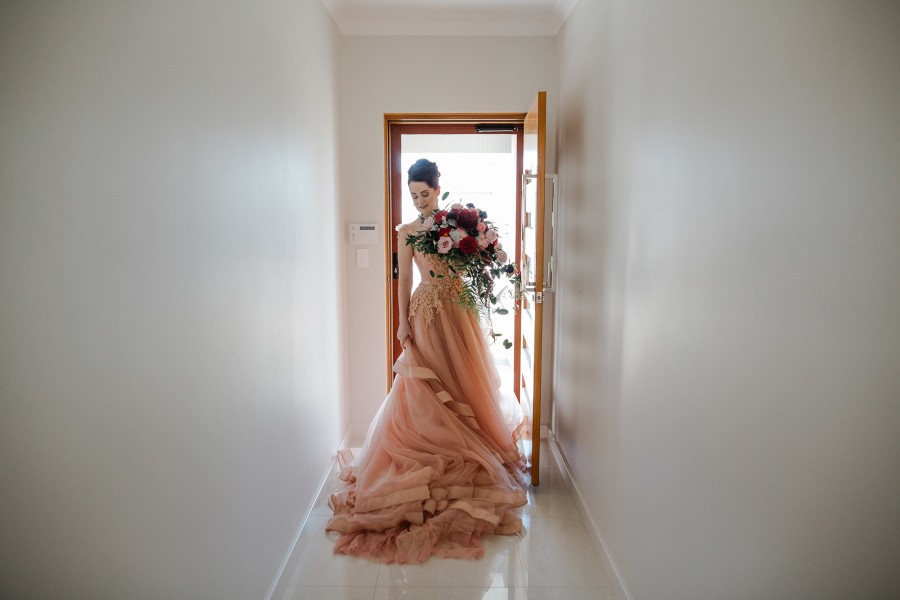 Olivia's knockout bouquet was crafted by Christine at Willetton Wedding Flowers. "I told her the colours I wanted and let her come up with something truly spectacular… which she did!"

Olivia's gorgeous updo was created by Total Brides, and she walked down the aisle to ceremony music by Dragon Discos.

The Perth pair were had So Cal Limos act as their professional wedding transport for the day, and were dropped at their Fremantle Sailing Club reception after having their photos taken in the streets of Fremantle.

Their reception was created with the help of decorators Wedding World, and their guests were entertained into the night by Clowing Around Photo Booth Hire. All guests were sent home with Valentine's rock candy jars created by Designer Candy.

Olivia and Daniel spent their first night as husband and wife at the Esplanade Hotel Fremantle.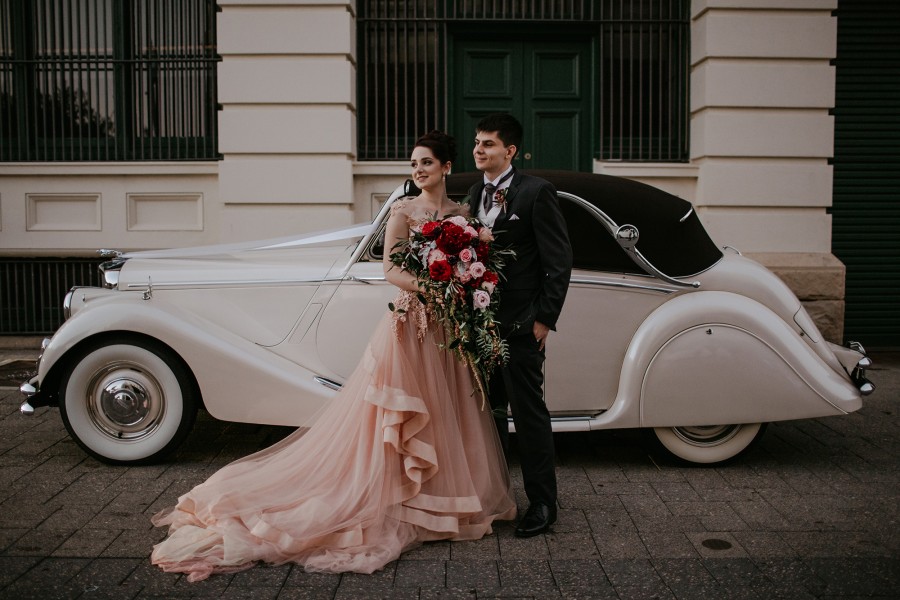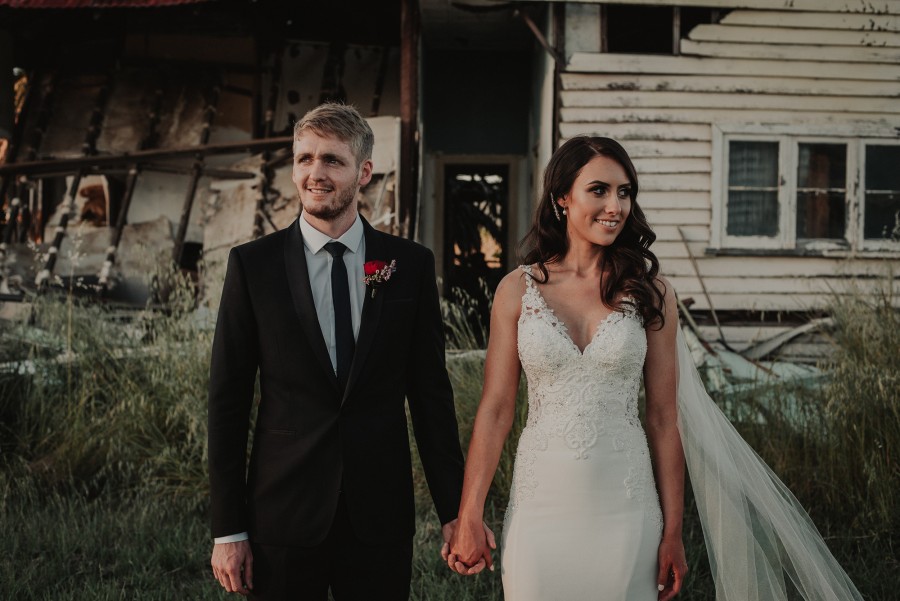 Captured by Shannon Stent Images, Alison and Eamonn married at their elegant marquee wedding with a ceremony at St Michael Archangel Church in Leederville and a reception at Caversham House in the Swan Valley.

"I had driven past the church years bear and though the grounds looked beautiful and private," says Alison. "Caversham House was very accommodating – everything ran so smoothly on the night."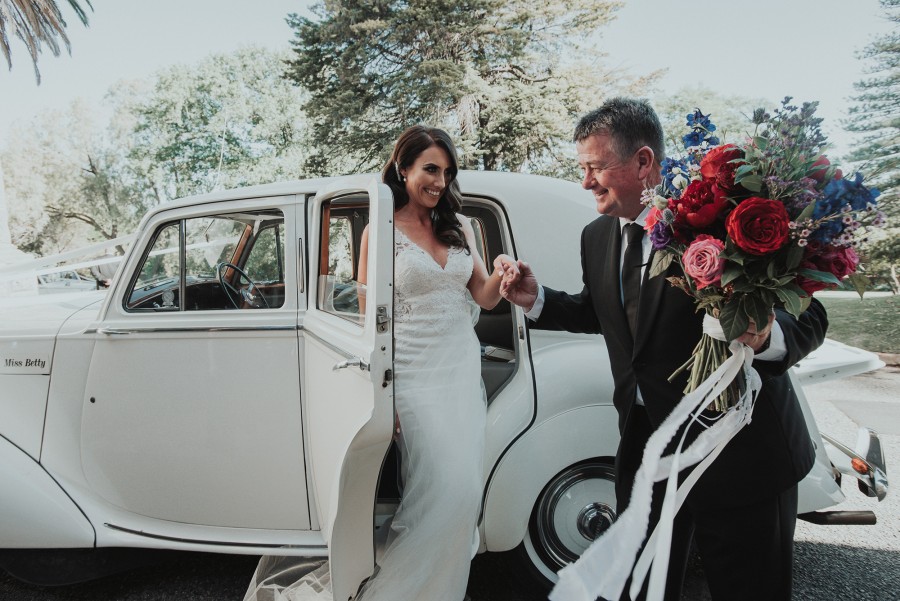 Belle Classic Limousines provided the couple luxurious and professional transport on the day. "Their drivers made us feel very special," says Alison.

Dolce Ensembles provided the ceremony music, while Dragon Discos kept everyone on the dancefloor at Alison and Eamonn's Caversham House reception.

Alison and Eamonn purchased their wedding rings from Michael Hill Jeweller, and spent their first night as husband and wife at Fraser Suites Perth.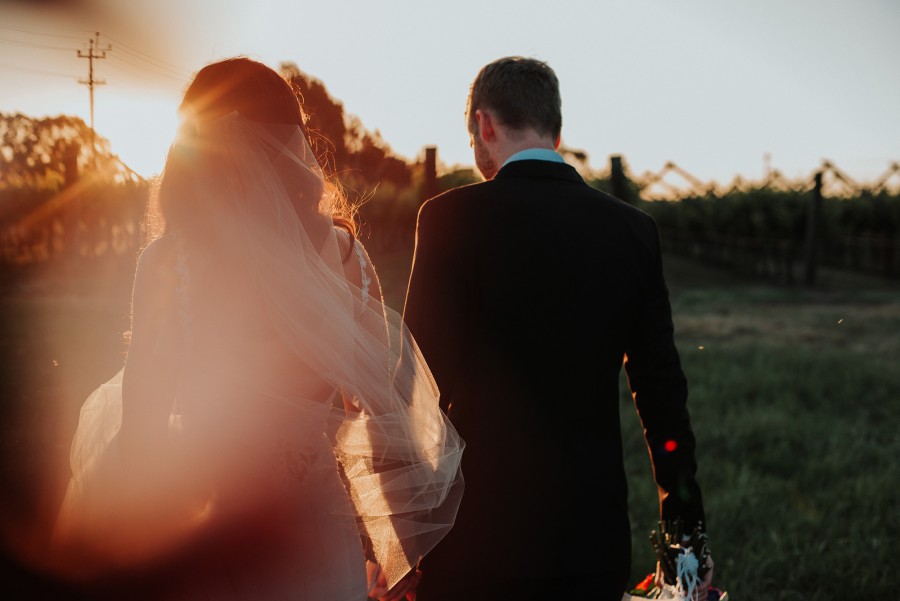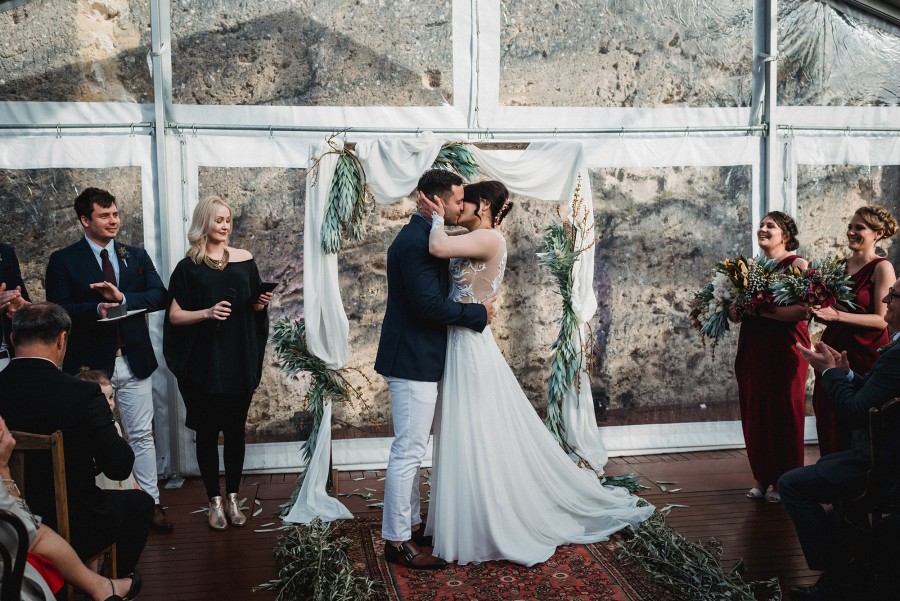 Captured by CJ Williams Photography and videoed by The Wedding Tape, Perth couple Jessica and Stefan wed at their Quarry Ampitheatre wedding among 120 family and friends. A reception followed at the same venue, which they chose in part for the impeccable food by Ultimo Catering.

"We had the best day of our lives at our wedding, surrounded by family and friends, good food, an amazing setting, and the best dance floor anthems," Jessica says.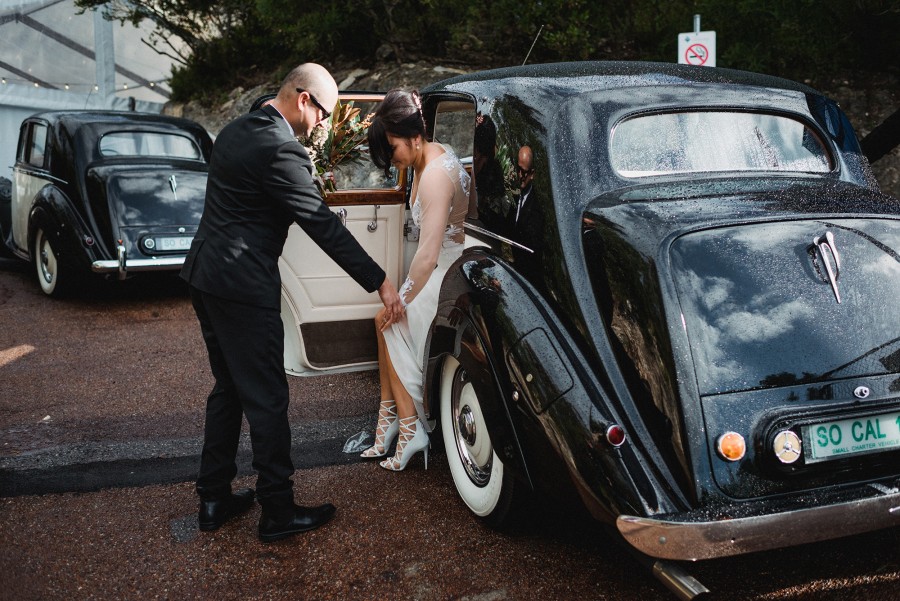 The couple chose So Cal Limos for their Jaguar Mark 5 silver and black classic cars.

Jessica's gorgeous long-sleeved gown purchased from Brides By Design featured lace details and managed to cover the fact she was 14 weeks pregnant on the day!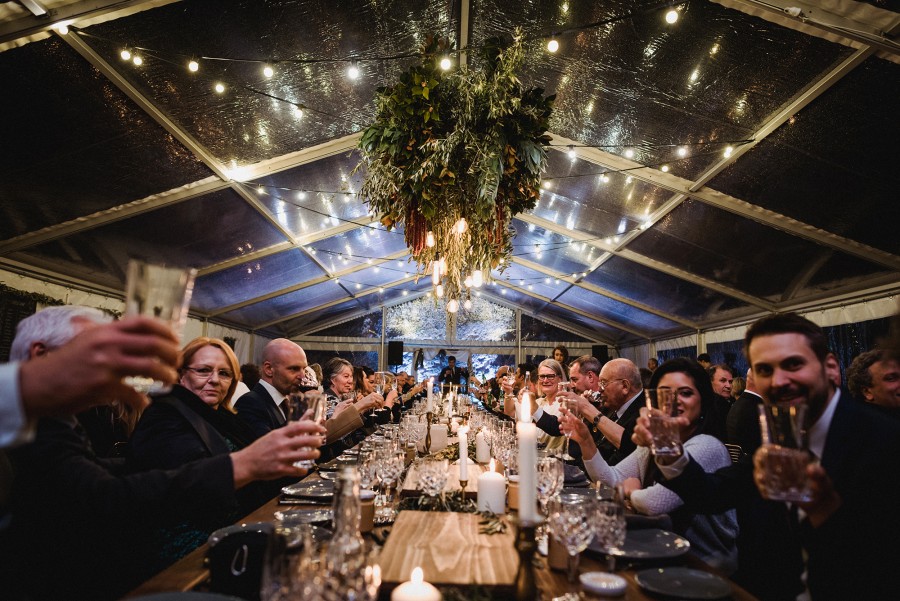 Captured by wedding photographer Piotrek Ziolkowski, Bianca and Troy married with a aceremony at Fremantle Round House and reception at Esplanade Hotel Fremantle with their 65 guests.

The grand event included a Batman celebrant, centrepieces crafter into individual fandoms, video game consoles to keep guests entertained, and Halo Spartans and Warmachine characters to escort the newlyweds around the venue.

"Our wedding was extremely unique and personalised with every detail. It was memorable to us and all of our guests," says Bianca. "Troy is the Han Solo to my Leia!"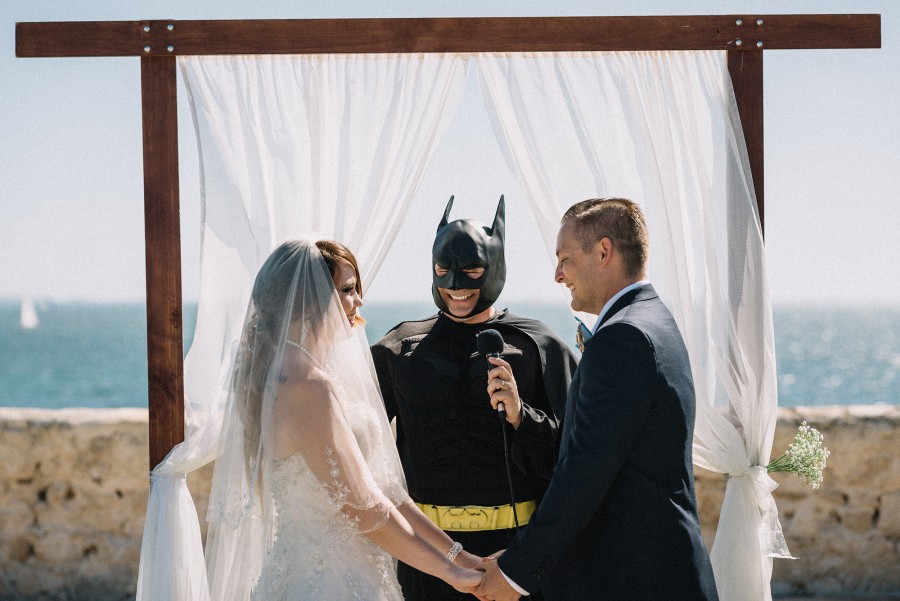 Bianca's elegant bridal look was created by Scarlet Beauty Makeup.

Dressed by Roger David, Troy and his groomsen were decked out in dark naxy suits with turquoise ties to match the bridesmaids.

Bianca and Troy's fantastic cake from Cupid's Delight had a traditional front, while the back showcased their favourite games.

The pair danced into the night at their incredibly fun reception at Esplanade Hotel Fremantle, and even stayed there for their first night as husband and wife.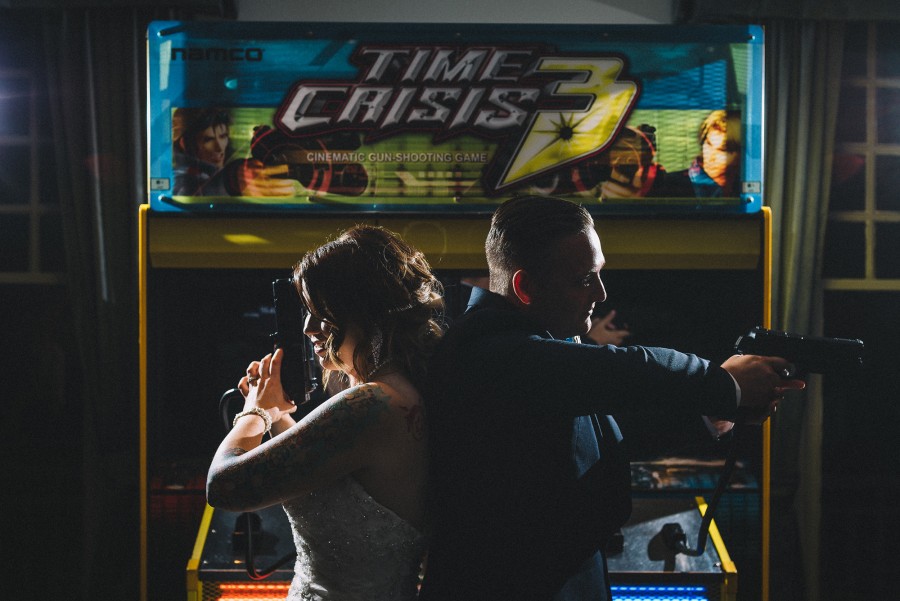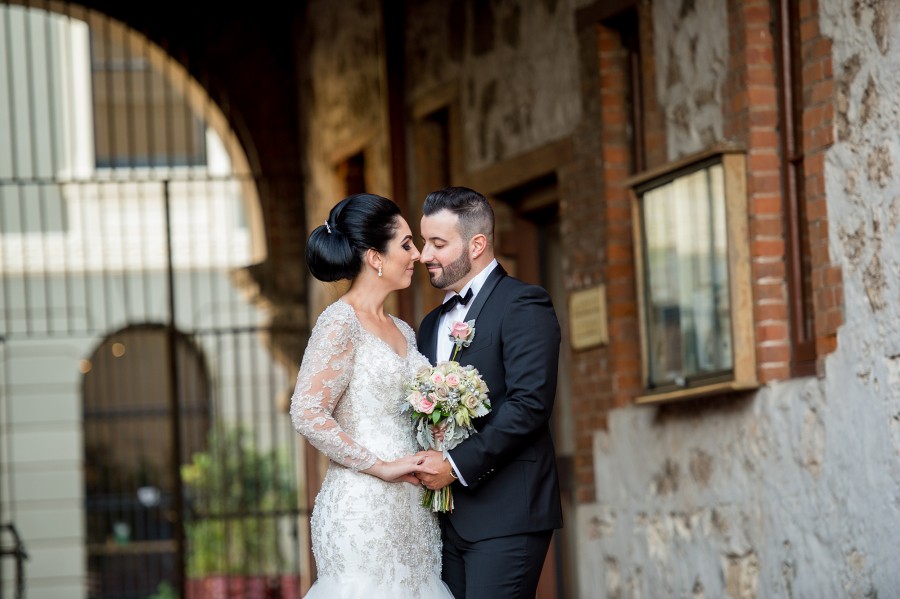 Captured by Lumens Photography and videoed by Launch Film Productions, Rosemary and Matthew said 'I do' at their modern traditional wedding held at Christ the King in Beaconsfield, WA. In honouring their roots through inclusion of their culture, Rosemary and Matthew's wedding among 150 family and friends also adopted modern elements. This included fireworks for their arrival at reception venue Esplanade Hotel Fremantle, and the first dance, which set an electric mood for the night ahead.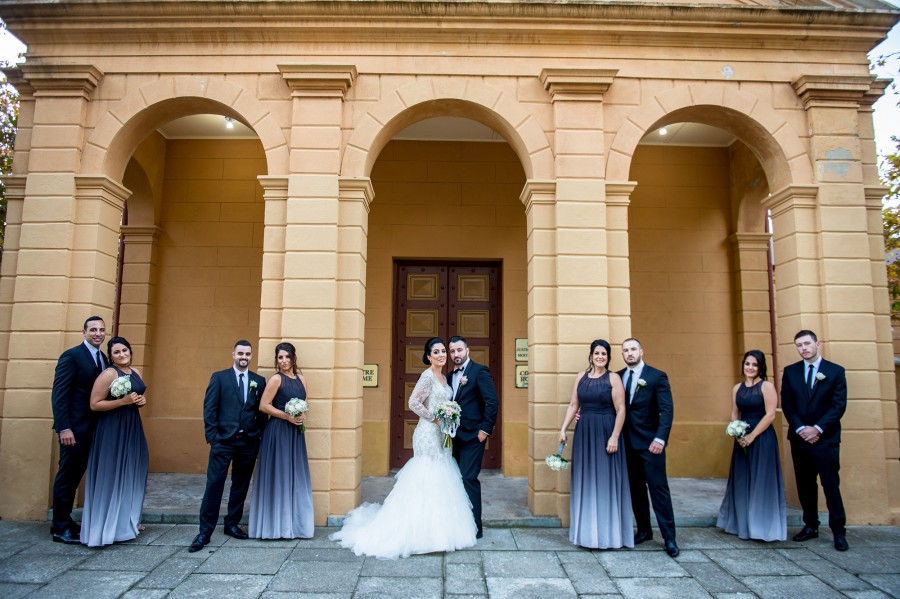 The WA pair had their invitations created by lala design, and exchanged rings purchased from Michael Hill Jeweller.

Balshaws Florist arranged classic white roses and baby's breath into elegant bouquets for the bride and her bridesmaids.

Rosemary and Matthew chose Bellagio Limousines for their professional wedding transport.

Their extravagant reception at Esplanade Hotel Fremantle was brought to life by decorations Wedding World and Queen of Theme.

They spent their first night as husband and wife at Esplanade Hotel Fremantle.