Some say it's always "her" wedding day, but Alison Campbell made sure her elegant marquee wedding was just as special for groom Eamonn Fitzgerald.
The couple, both aged 26 and who were set up on a blind date in high school, were together for seven years before becoming engaged while on holiday in Japan. They decided on a private ceremony in Perth with their 110 loved ones including some who flew from Tanzania and Northern Ireland to be there!
"The groomsmen, my fiancé and father-in-law spent the wedding morning at a modern-meets-old-school barber called His Lid in Subiaco," explains Alison. "They hired the place out so they were the only party primarily for 'groom prep'."
As part of that package the boys where provided whiskey and food, as well as any treatment they wanted. "It was nice to have the guys do something special the morning of the wedding. I felt like they should have the chance to be spoilt too," smiles Alison.
The pair married on November 5, 2016 with a ceremony at St Michael the Archangel Church in Leederville, and reception at Caversham House in the Swan Valley. "I had driven past the church years before and thought the grounds looked beautiful and private," says Alison. "Caversham House was very accommodating, everything ran so smoothly on the night."
Photos courtesy of Shannon Stent Images.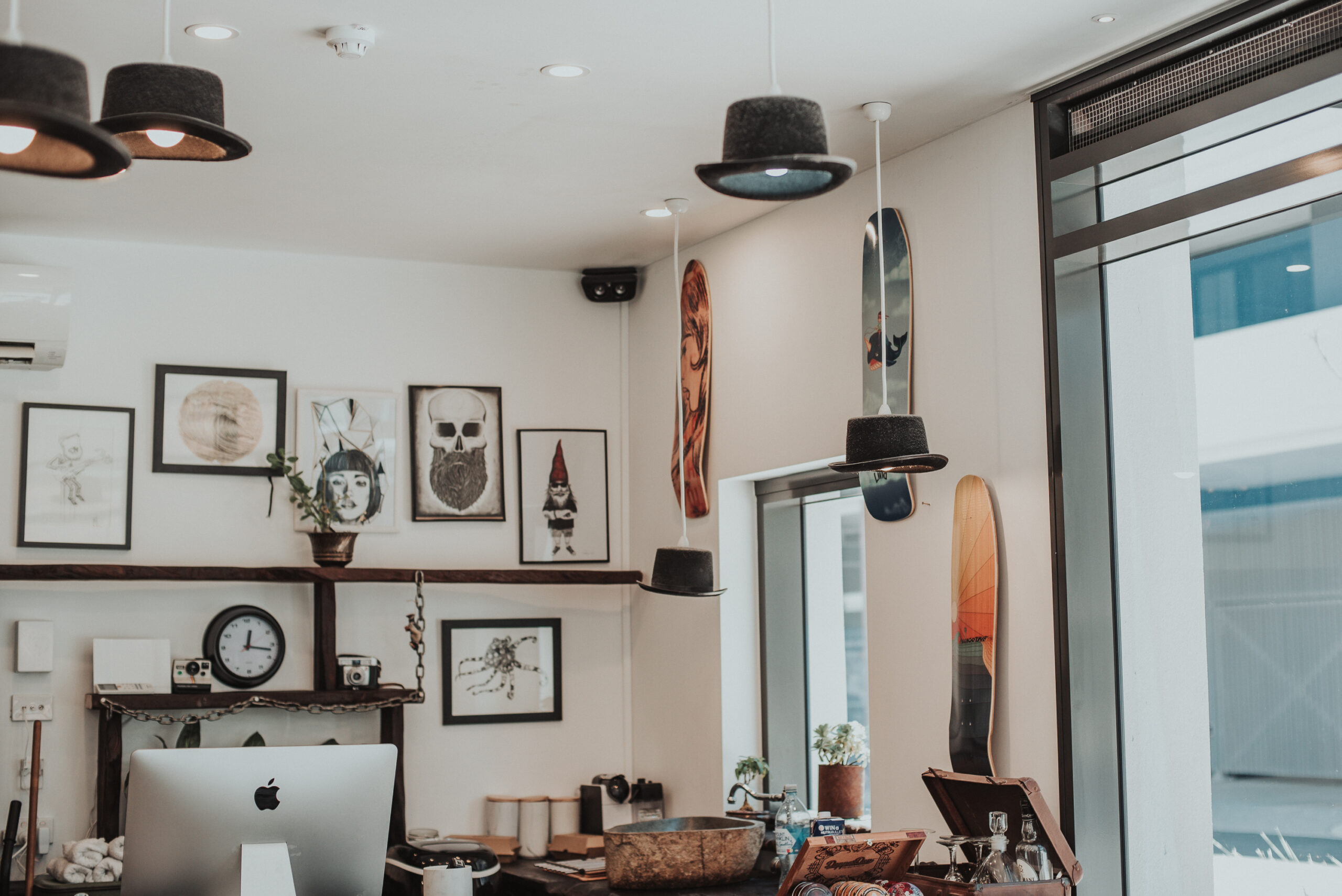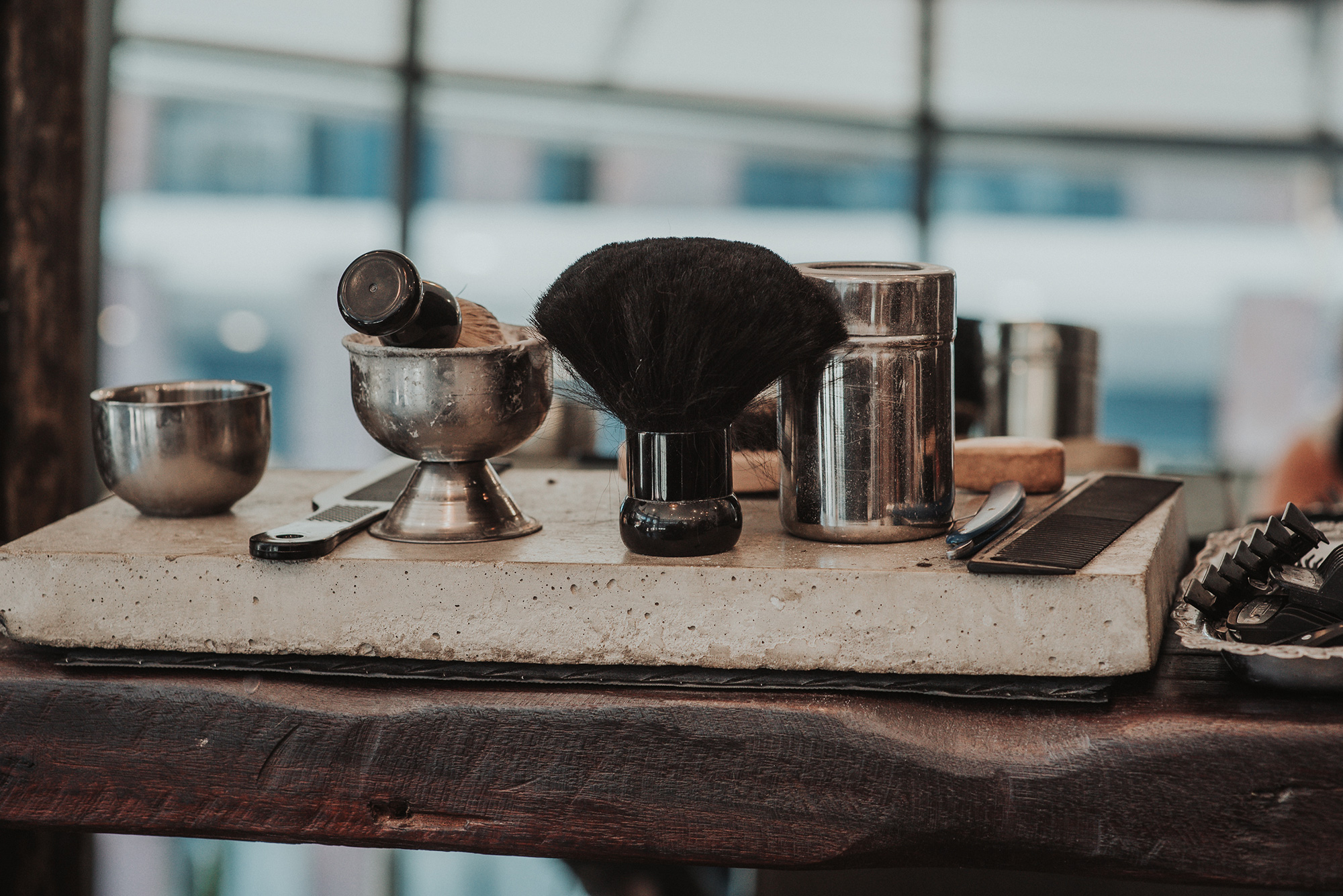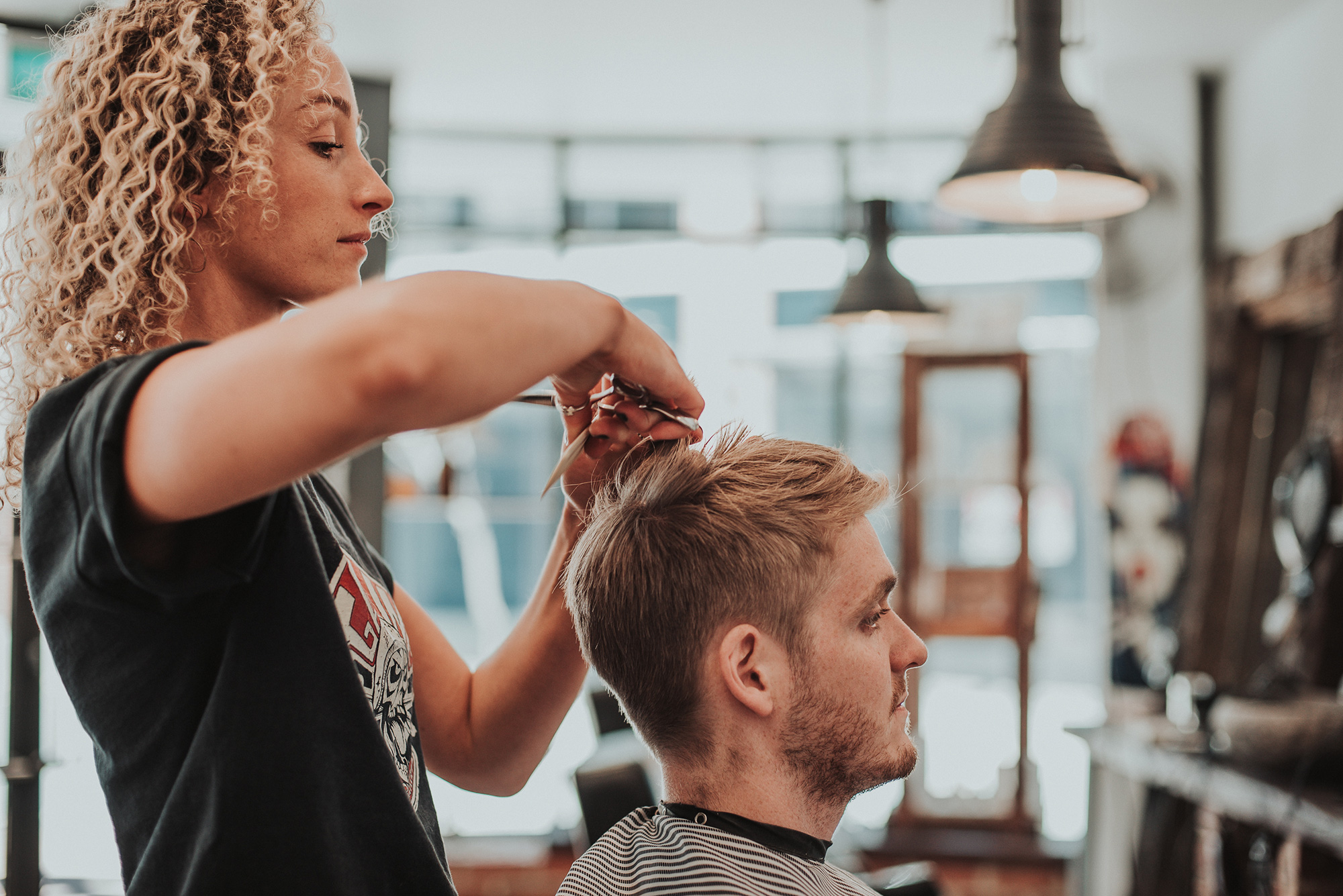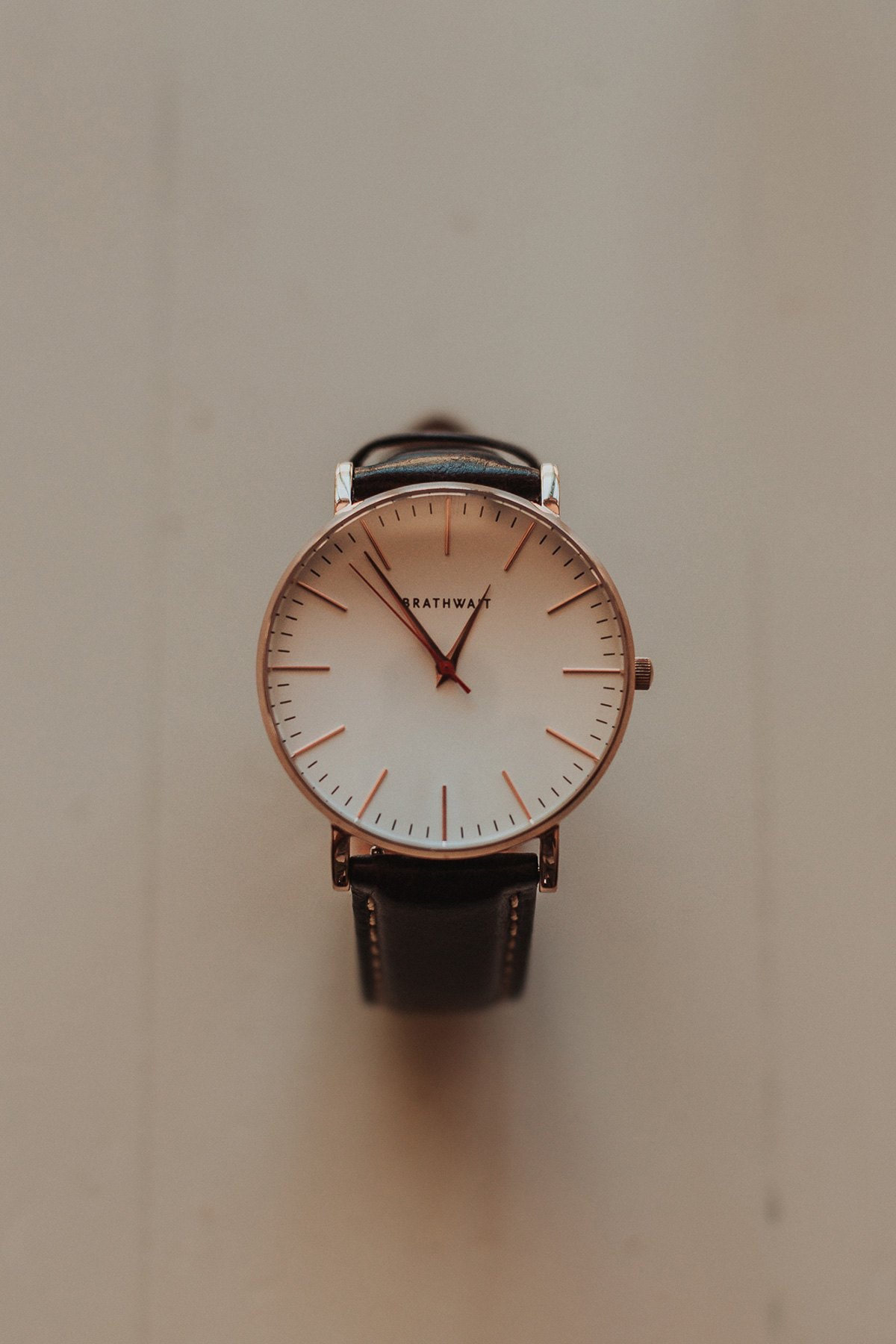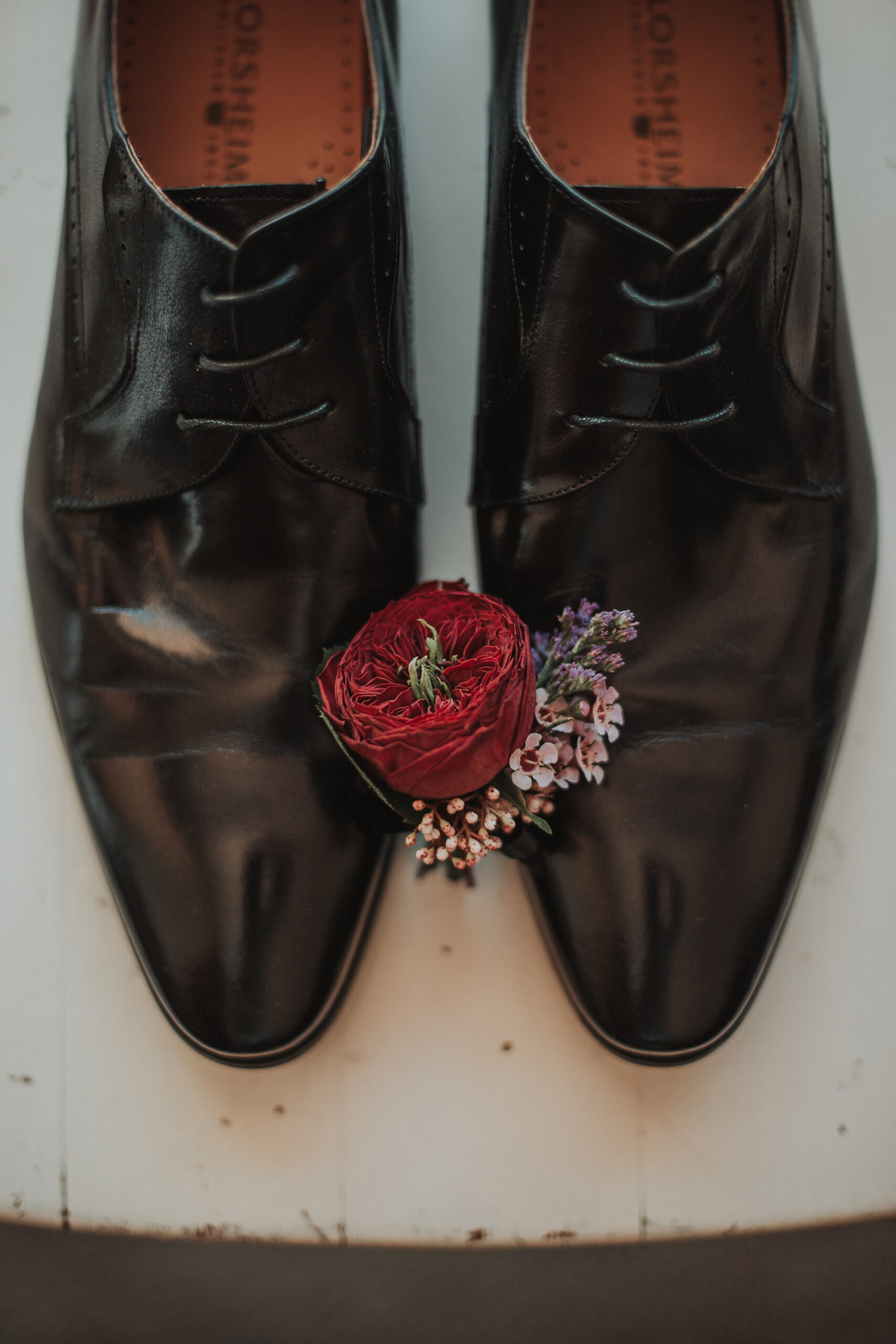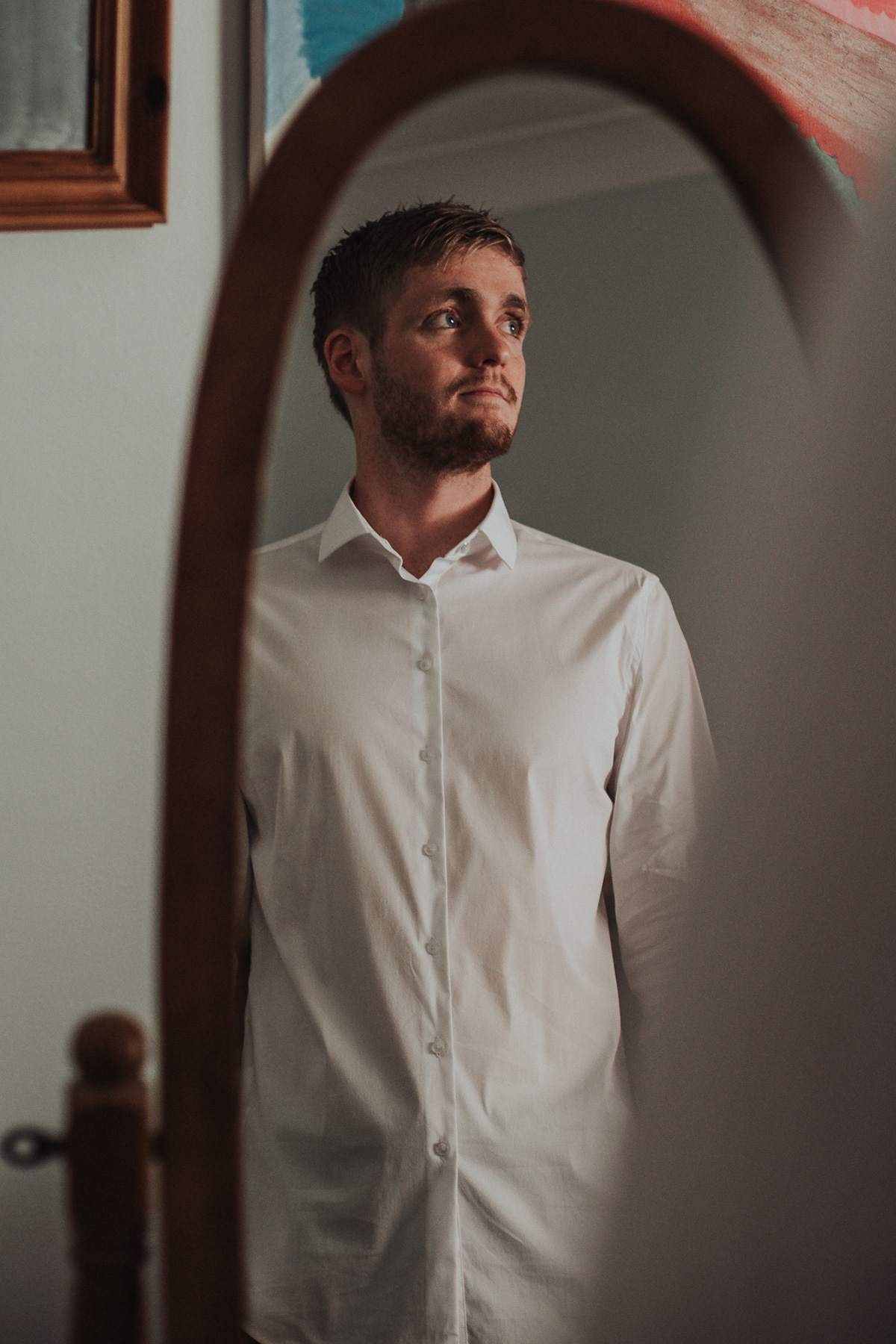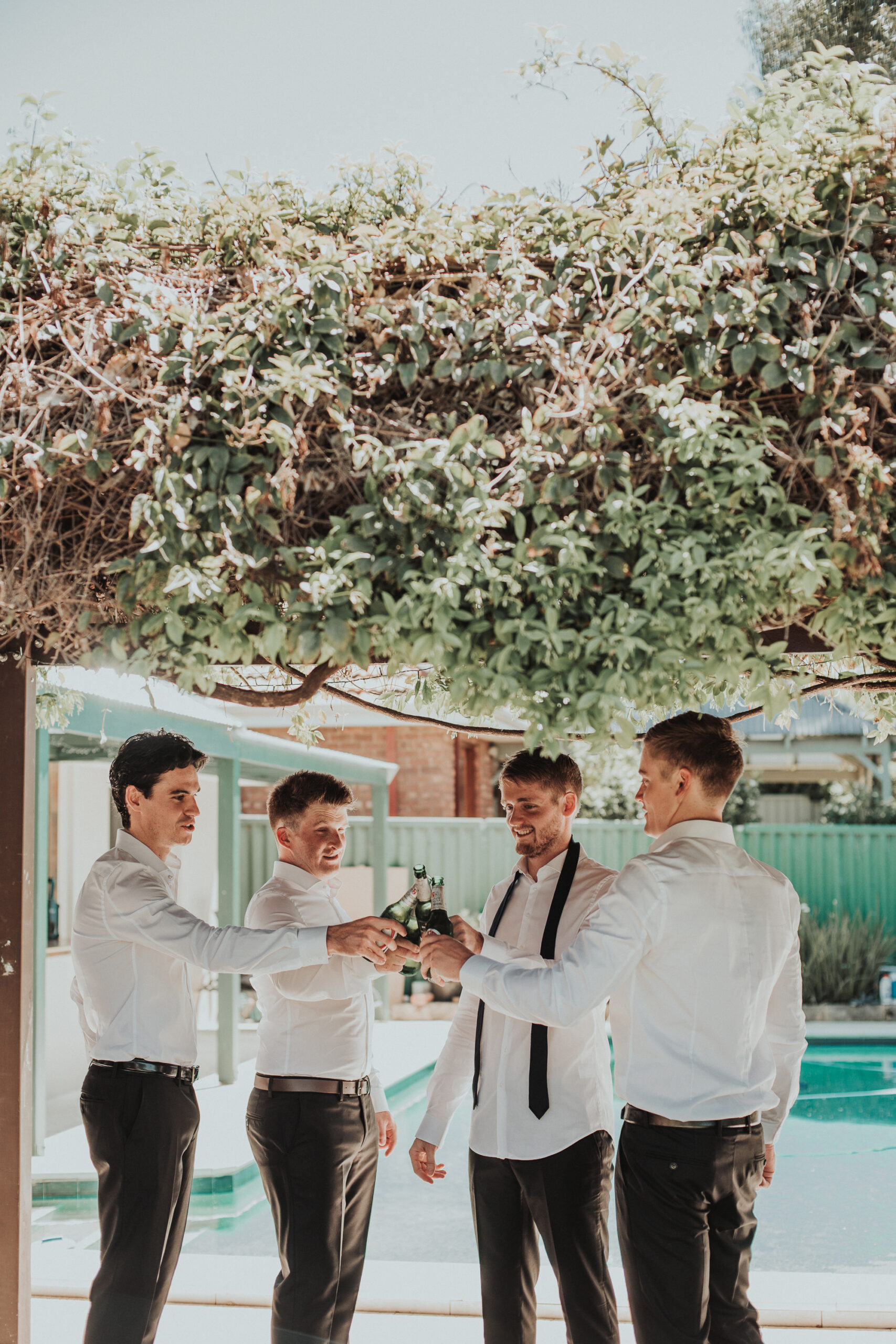 The photos from the "grooming" session added a special touch to their collection, says the bride.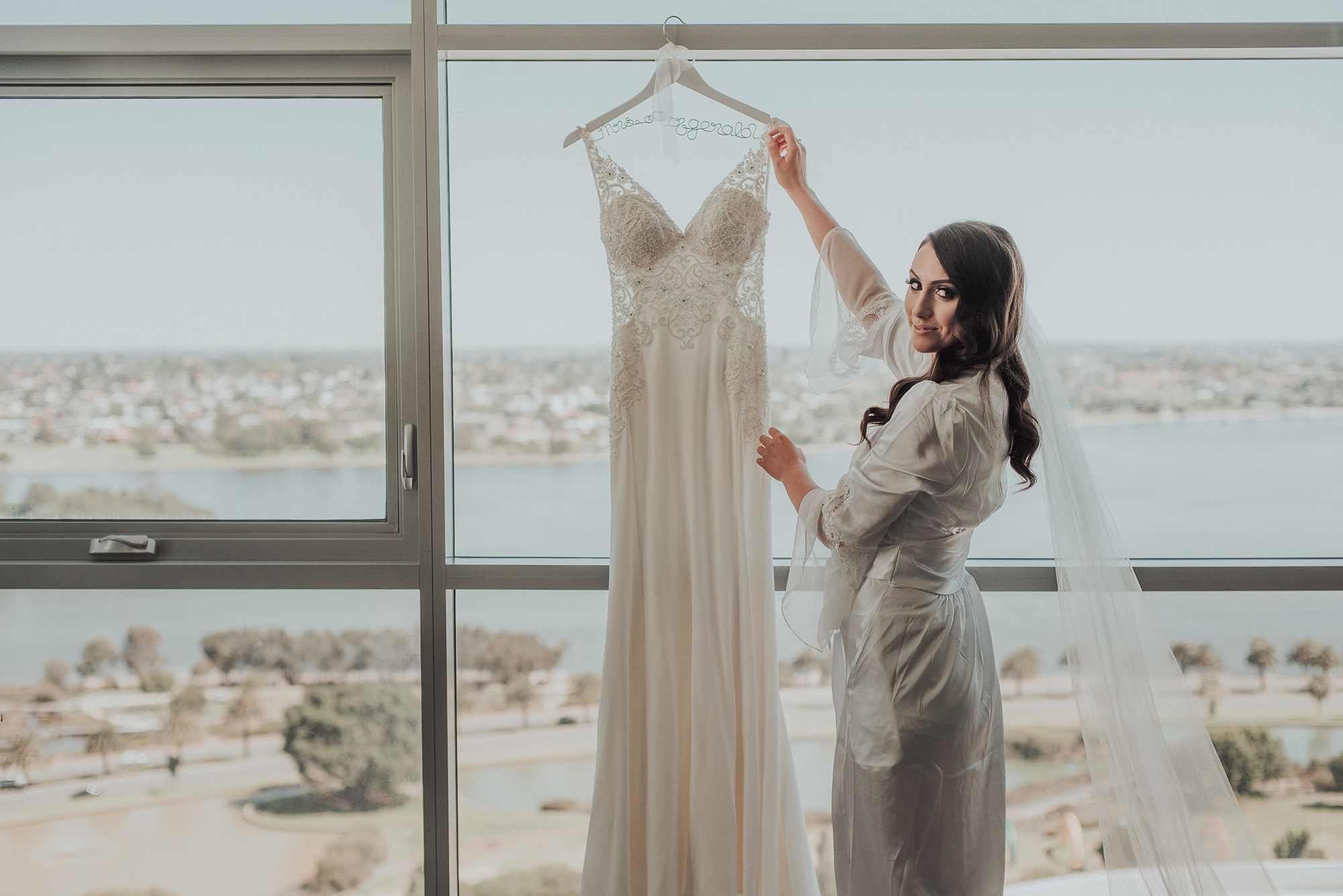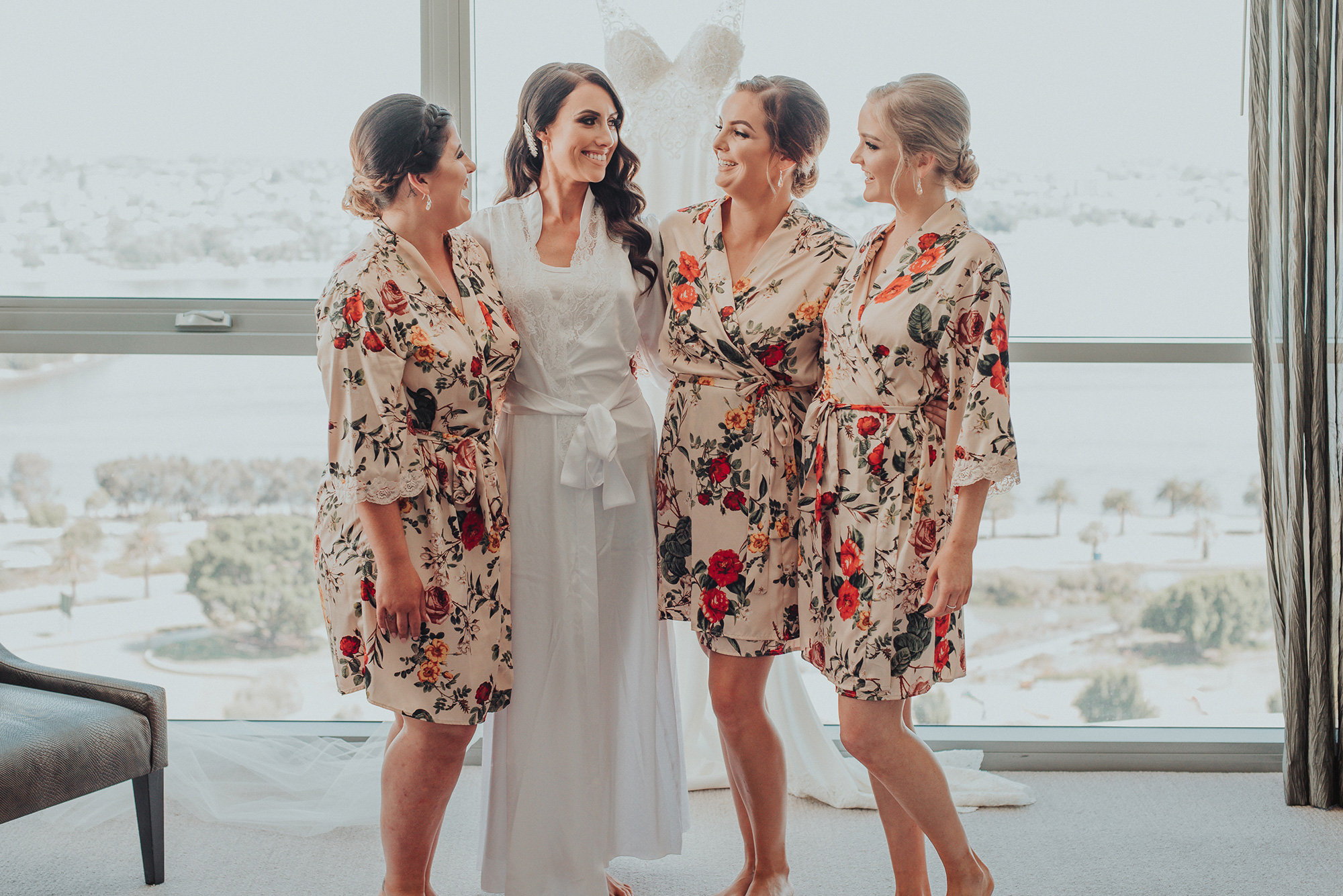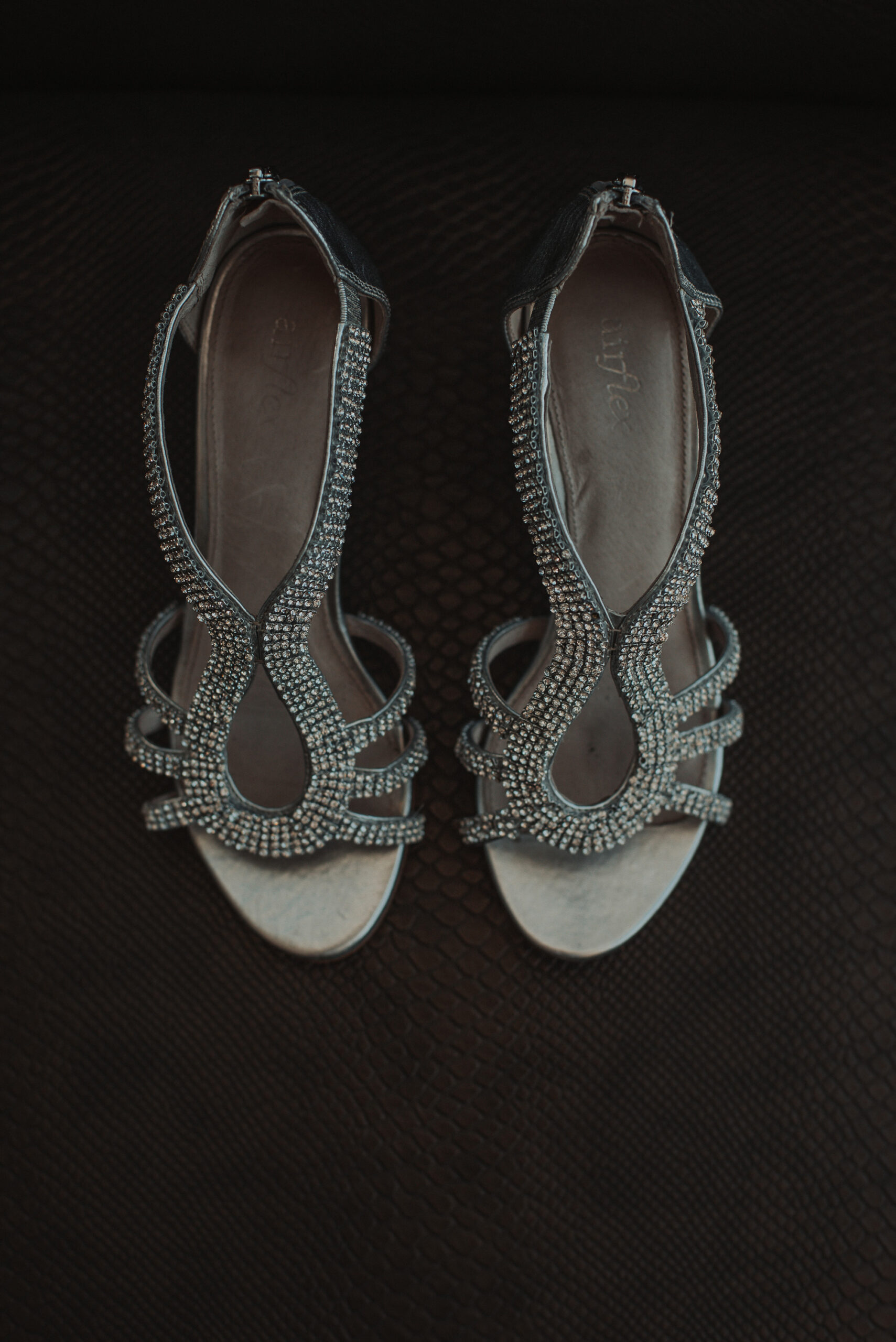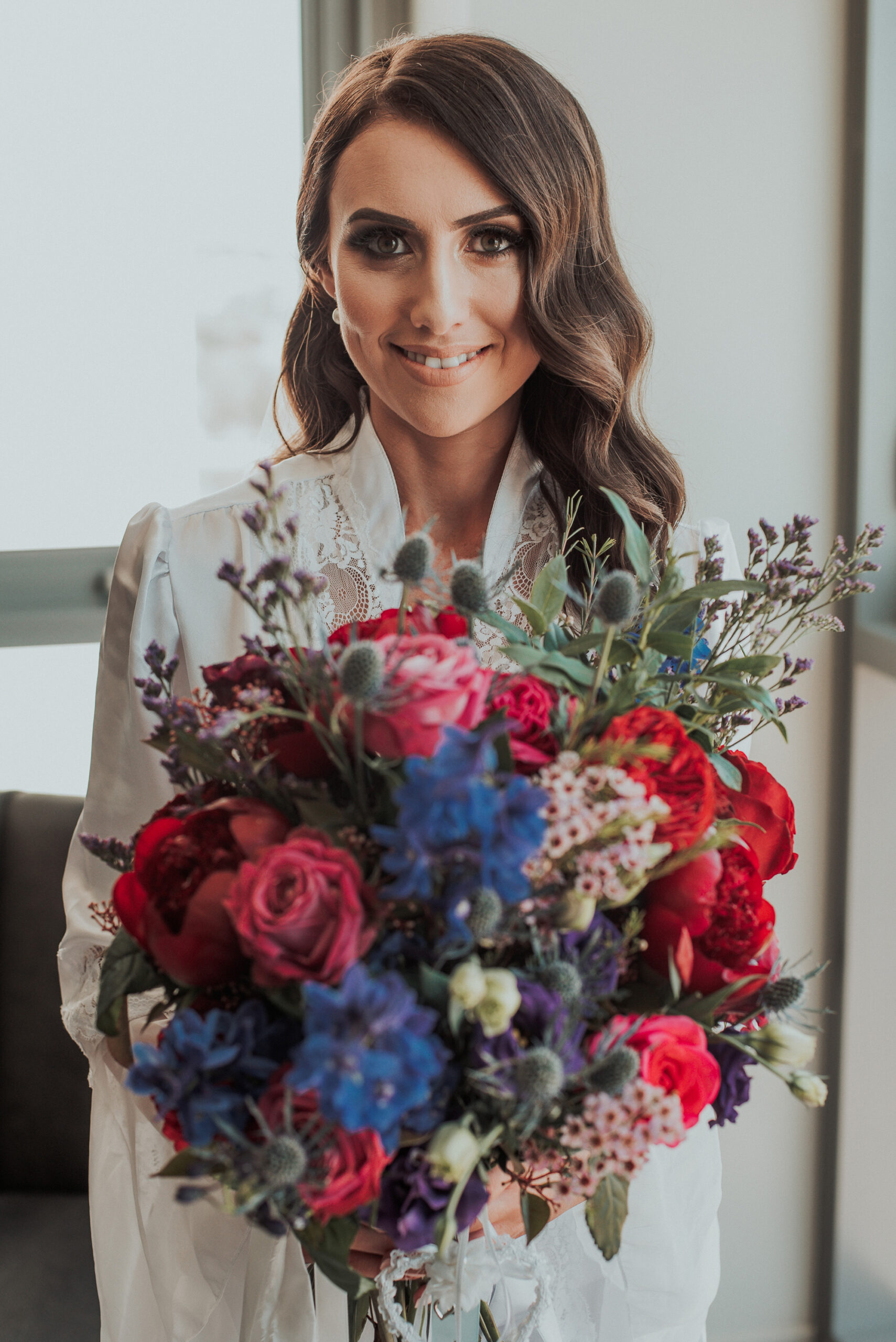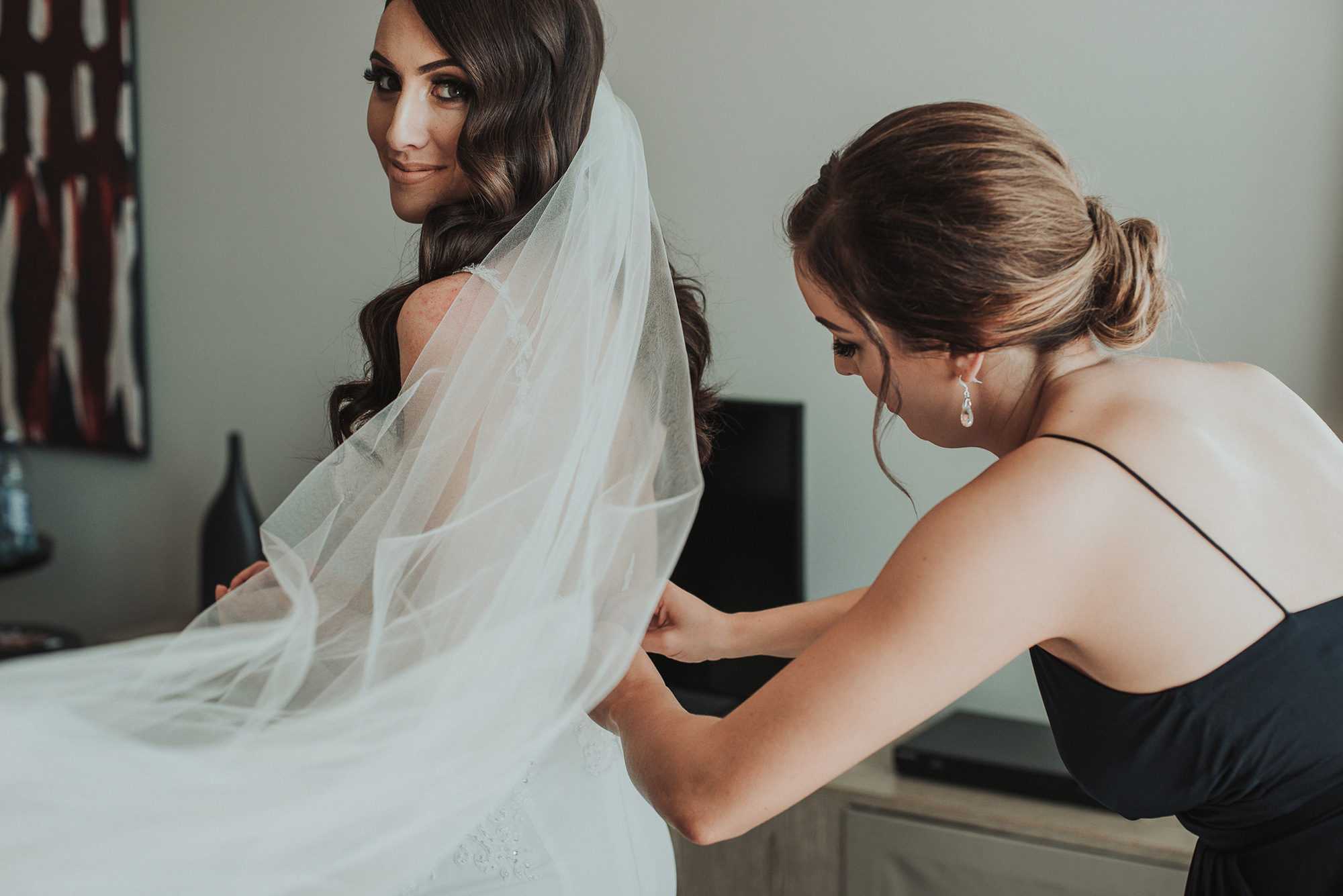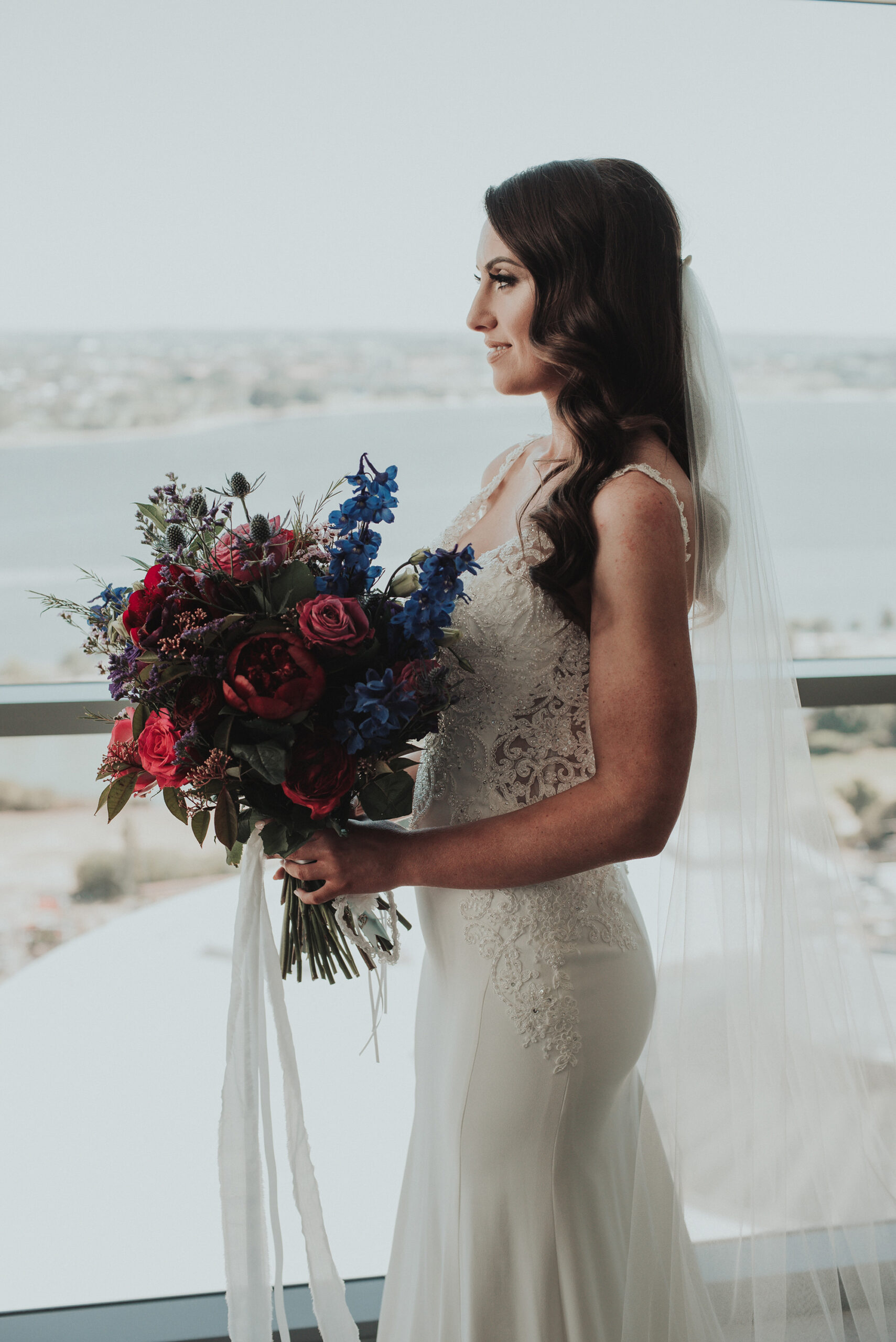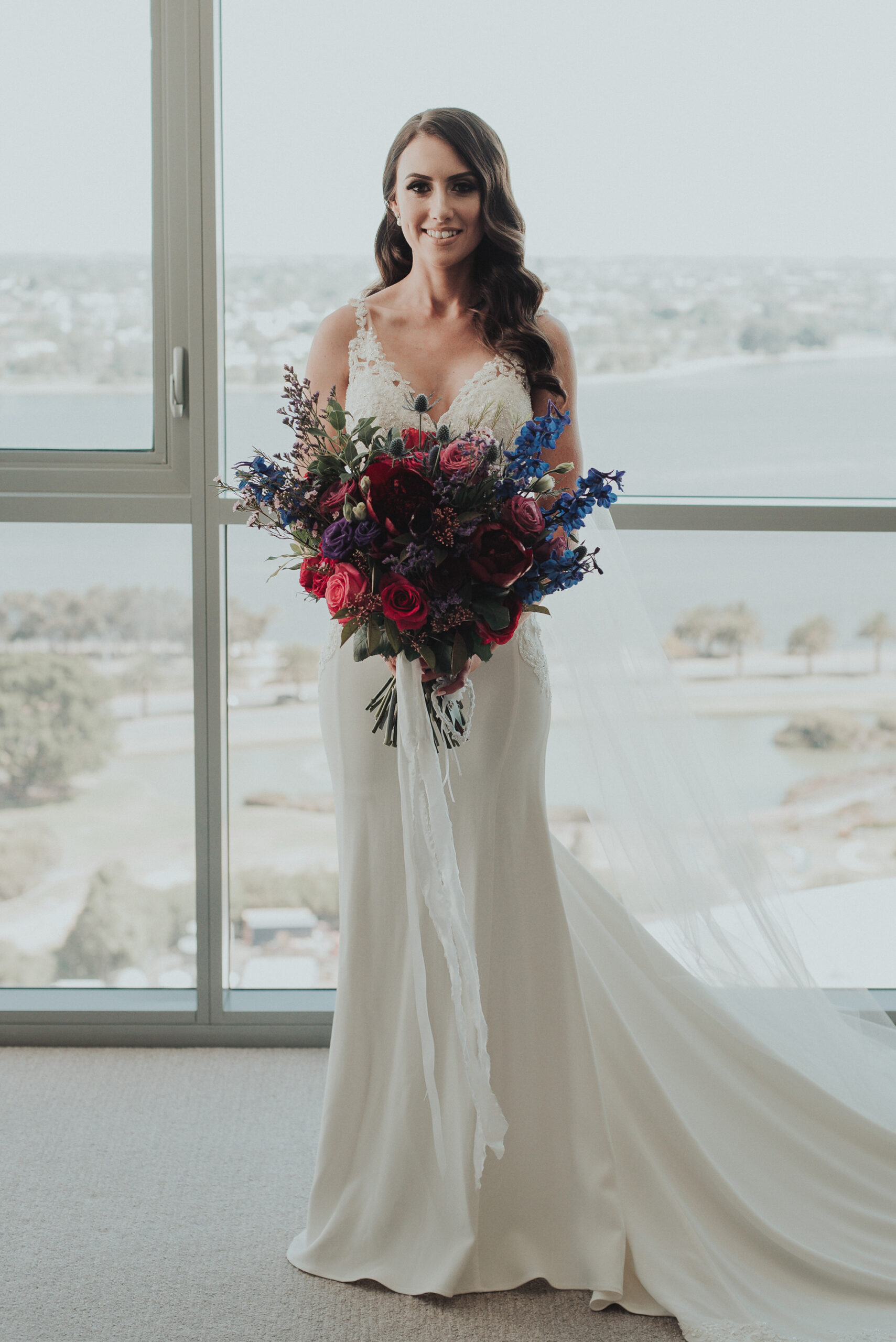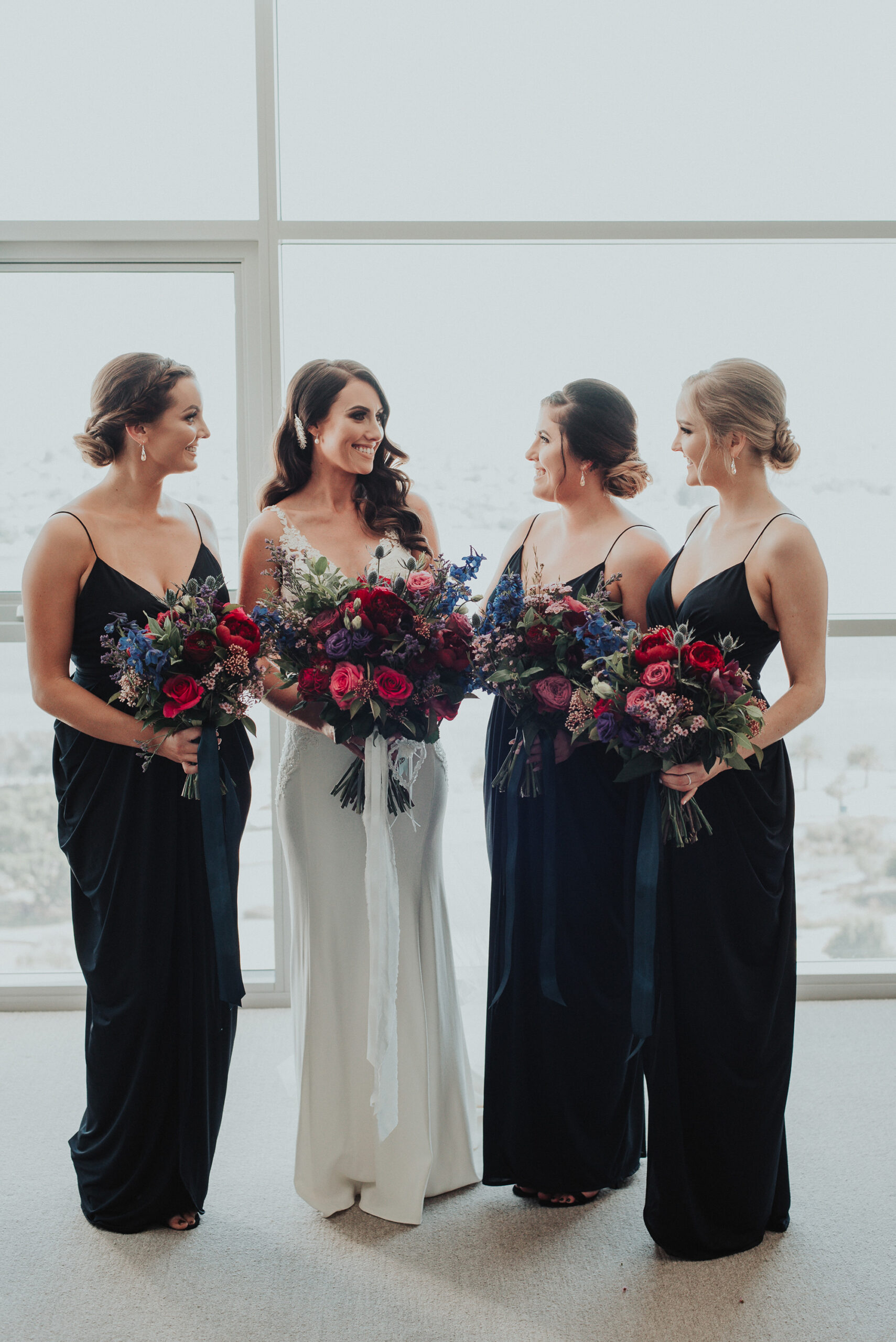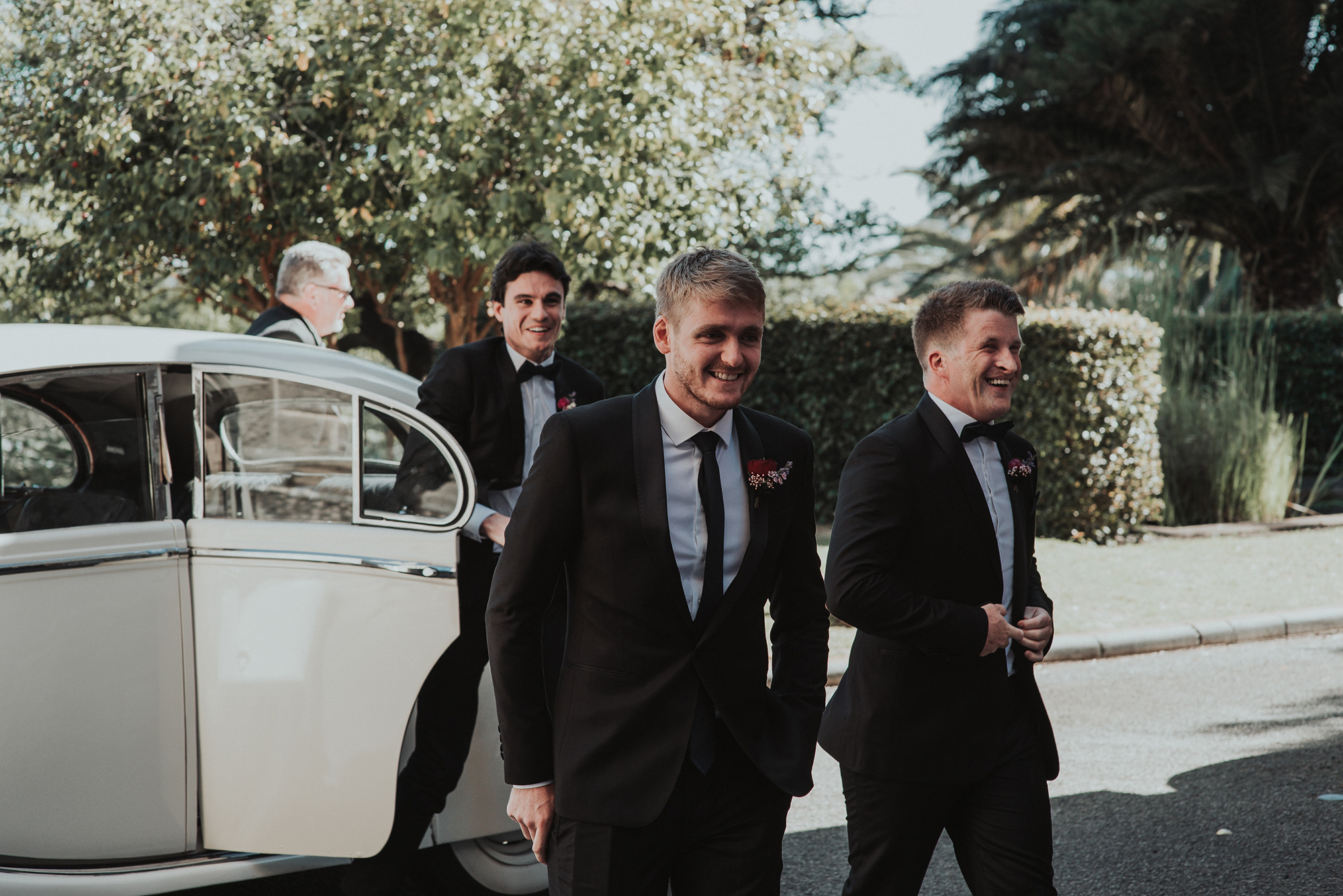 Belle Classic Limousines provided the couple luxurious and professional transport on the day. "Their drivers made us feel very special," says Alison.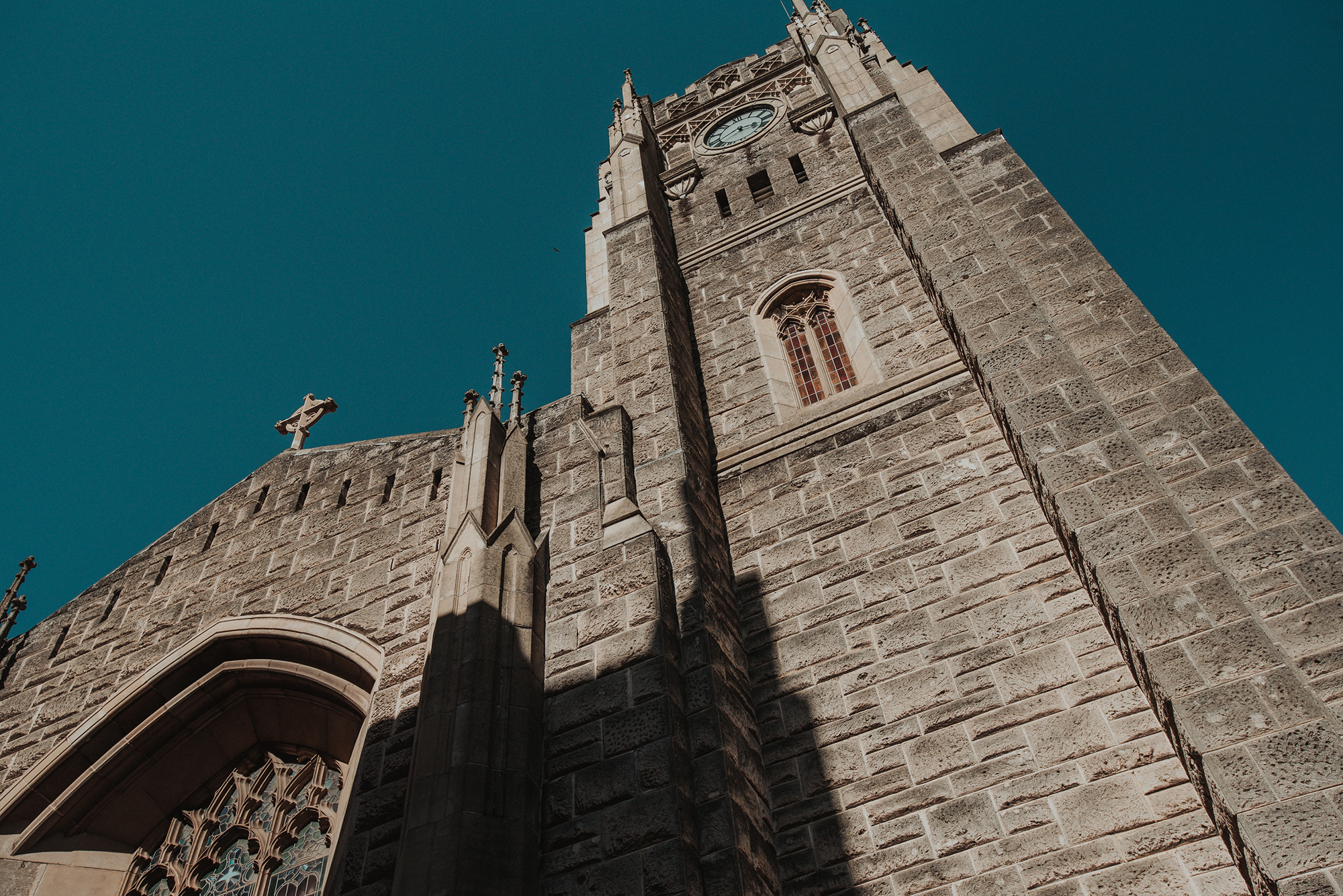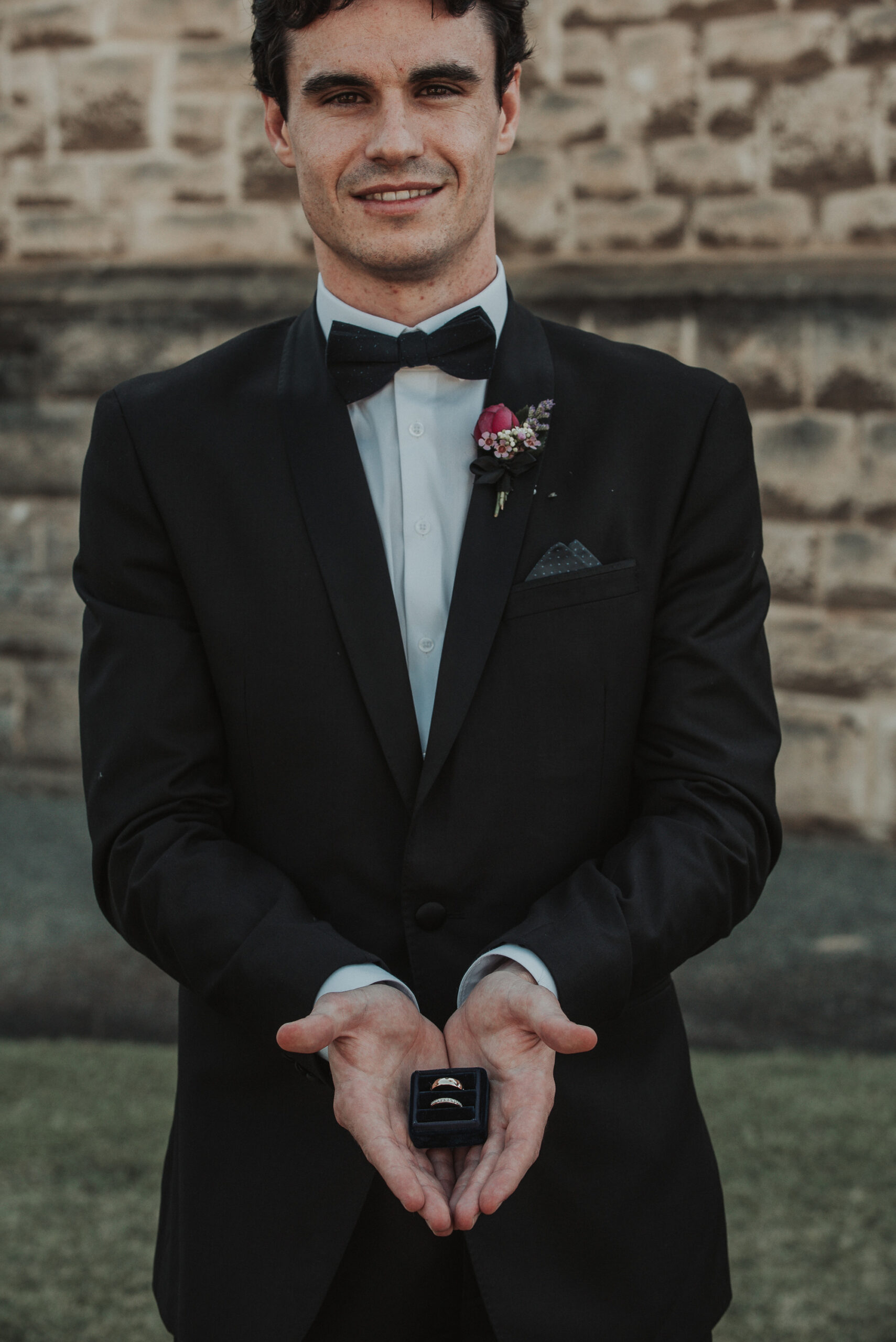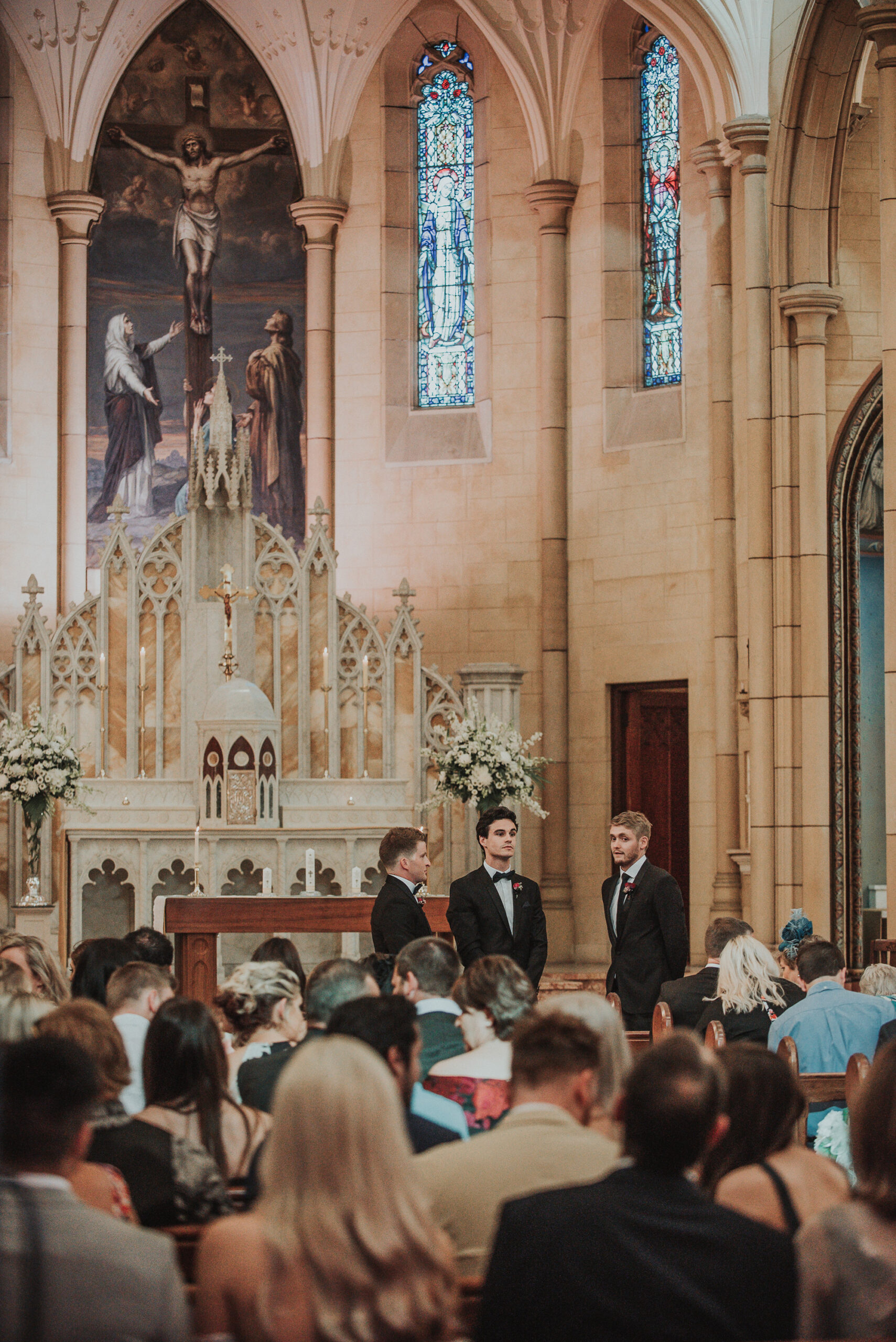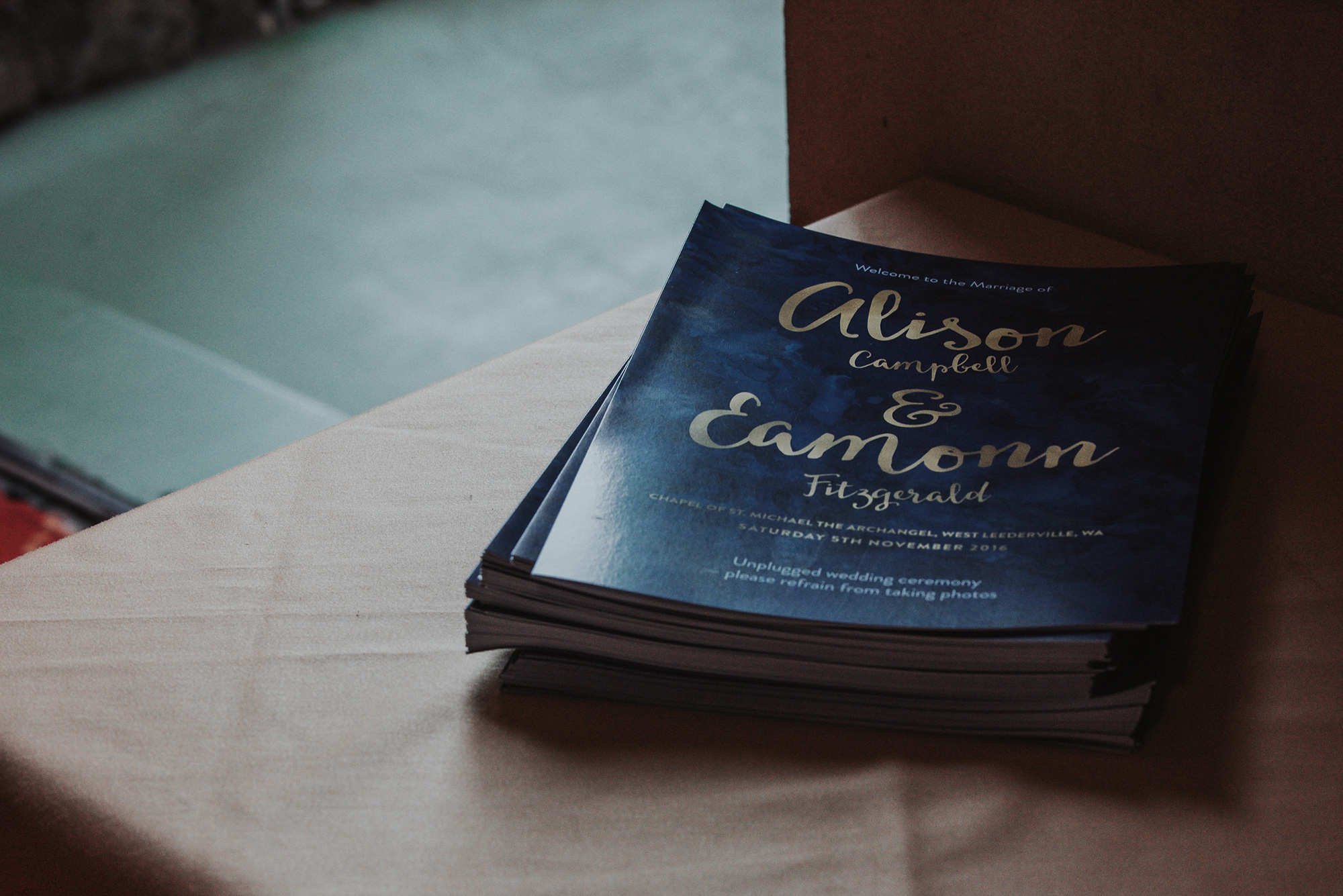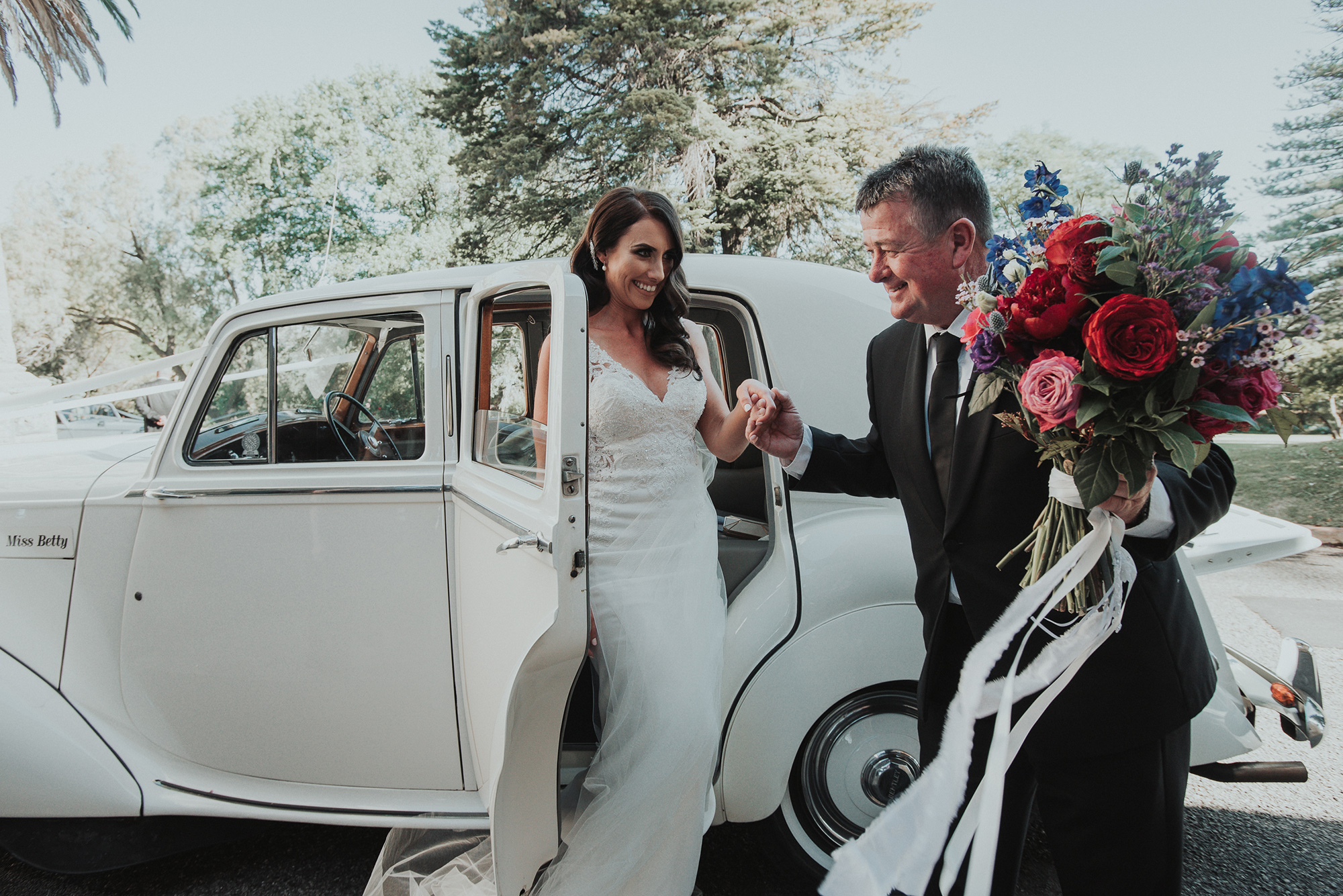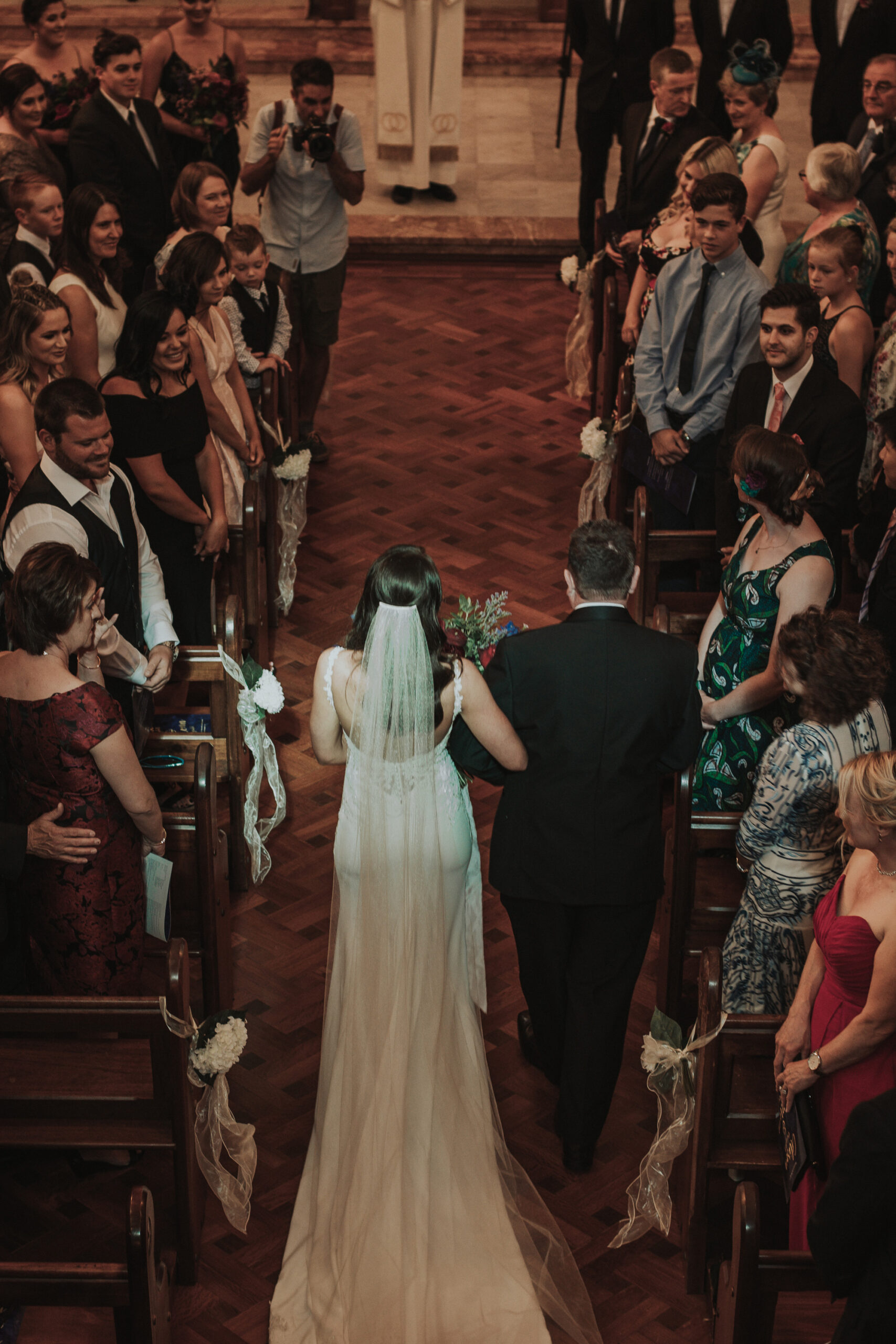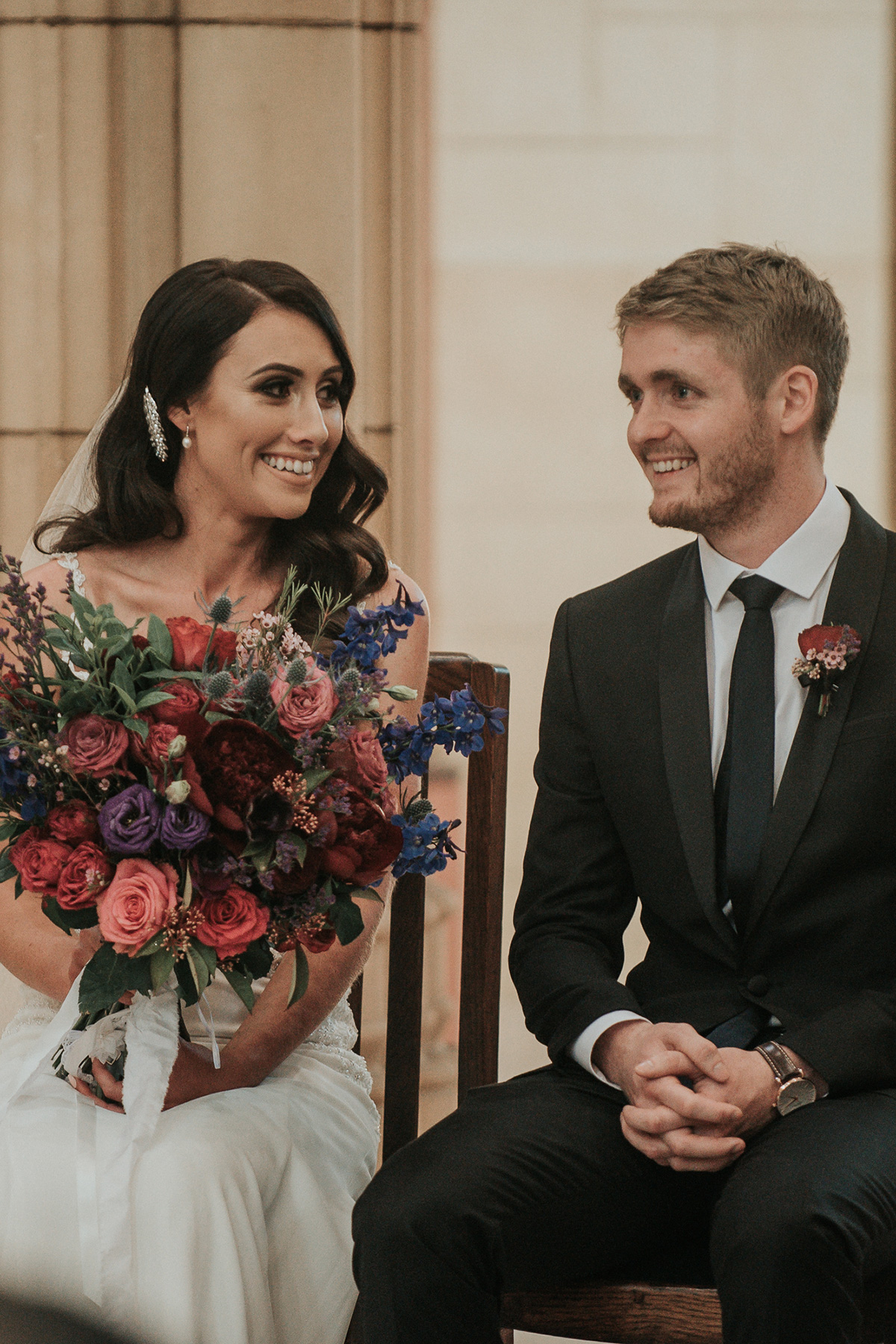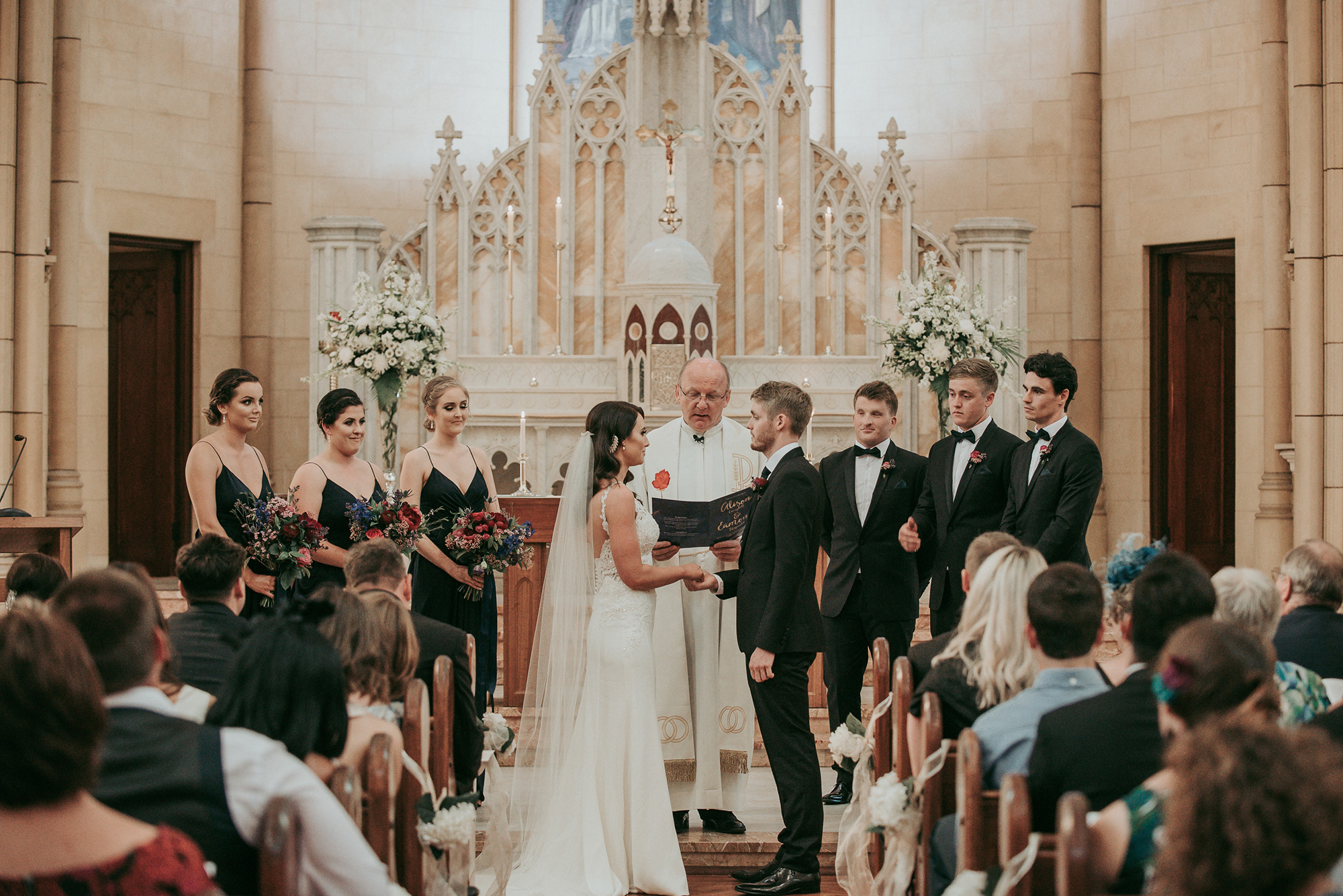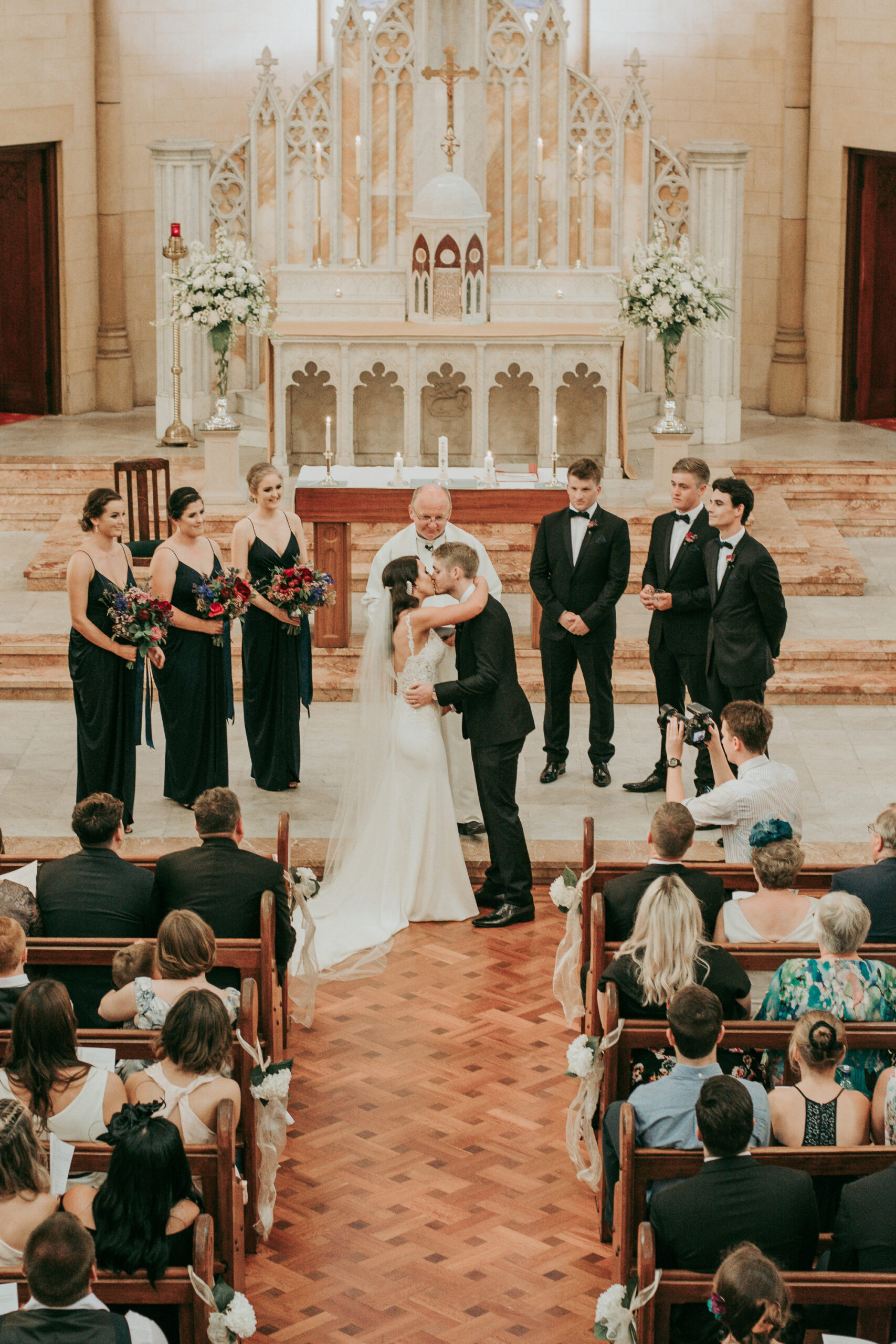 The bride's low-back gown with full-length veil looked breathtaking in the church photos.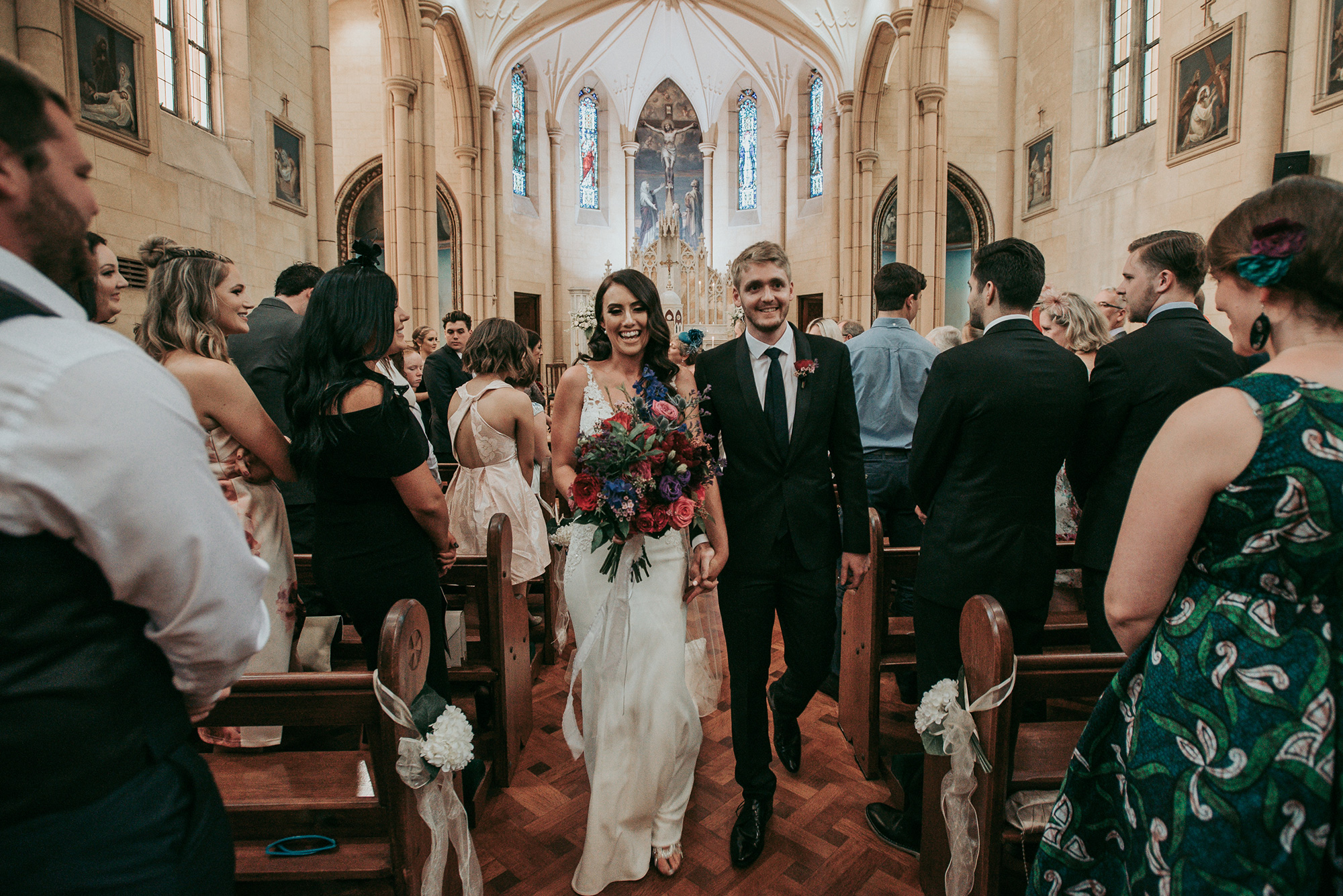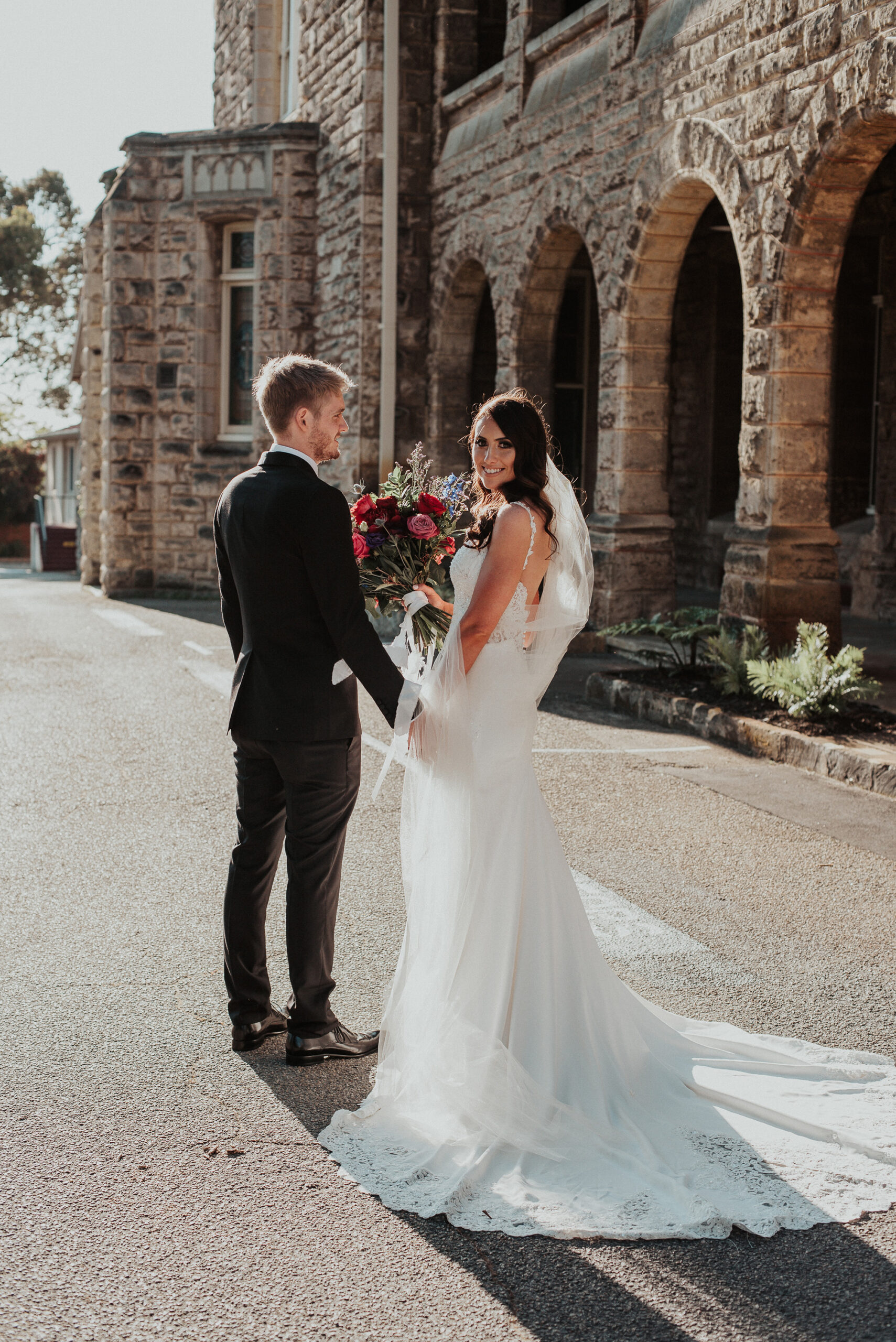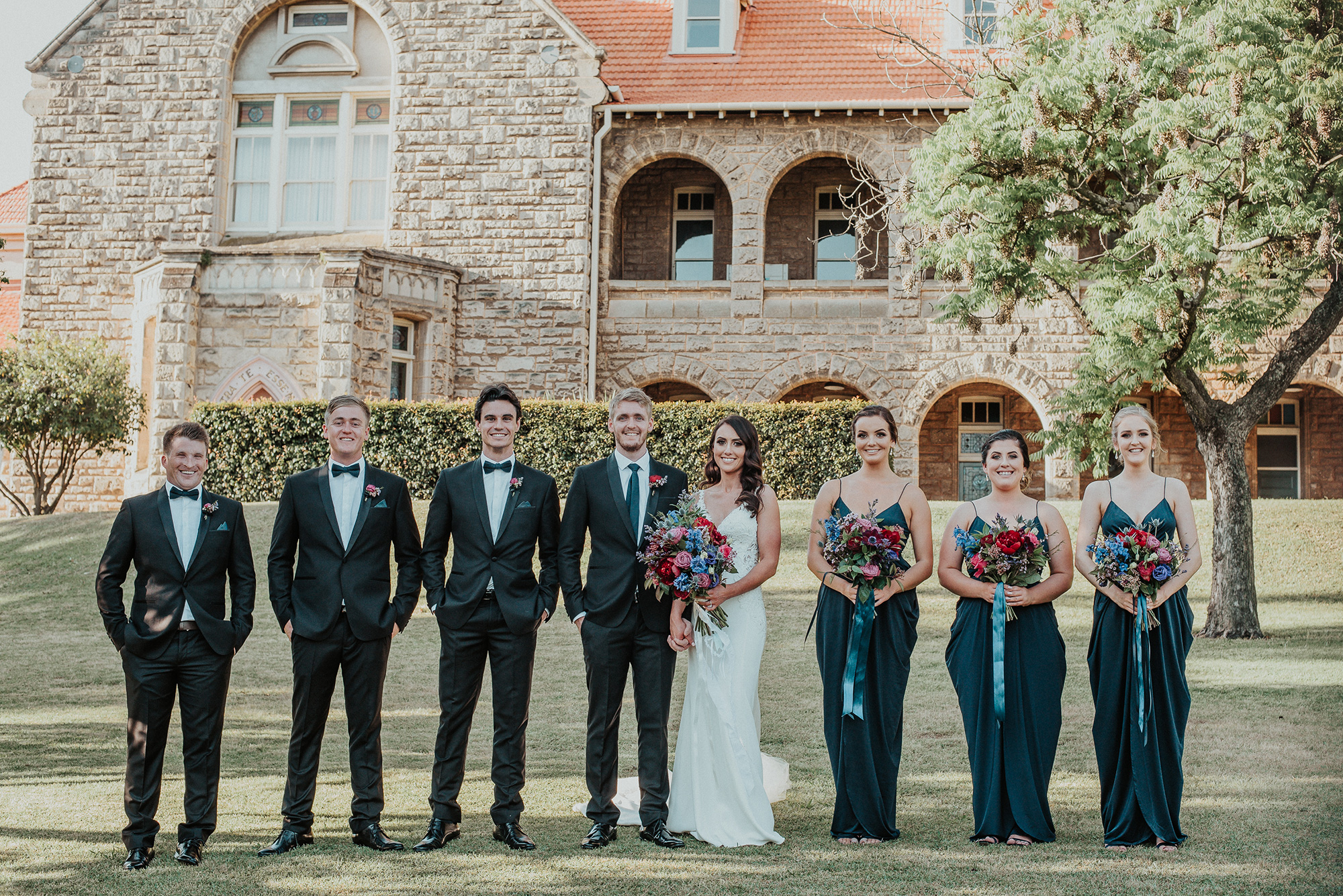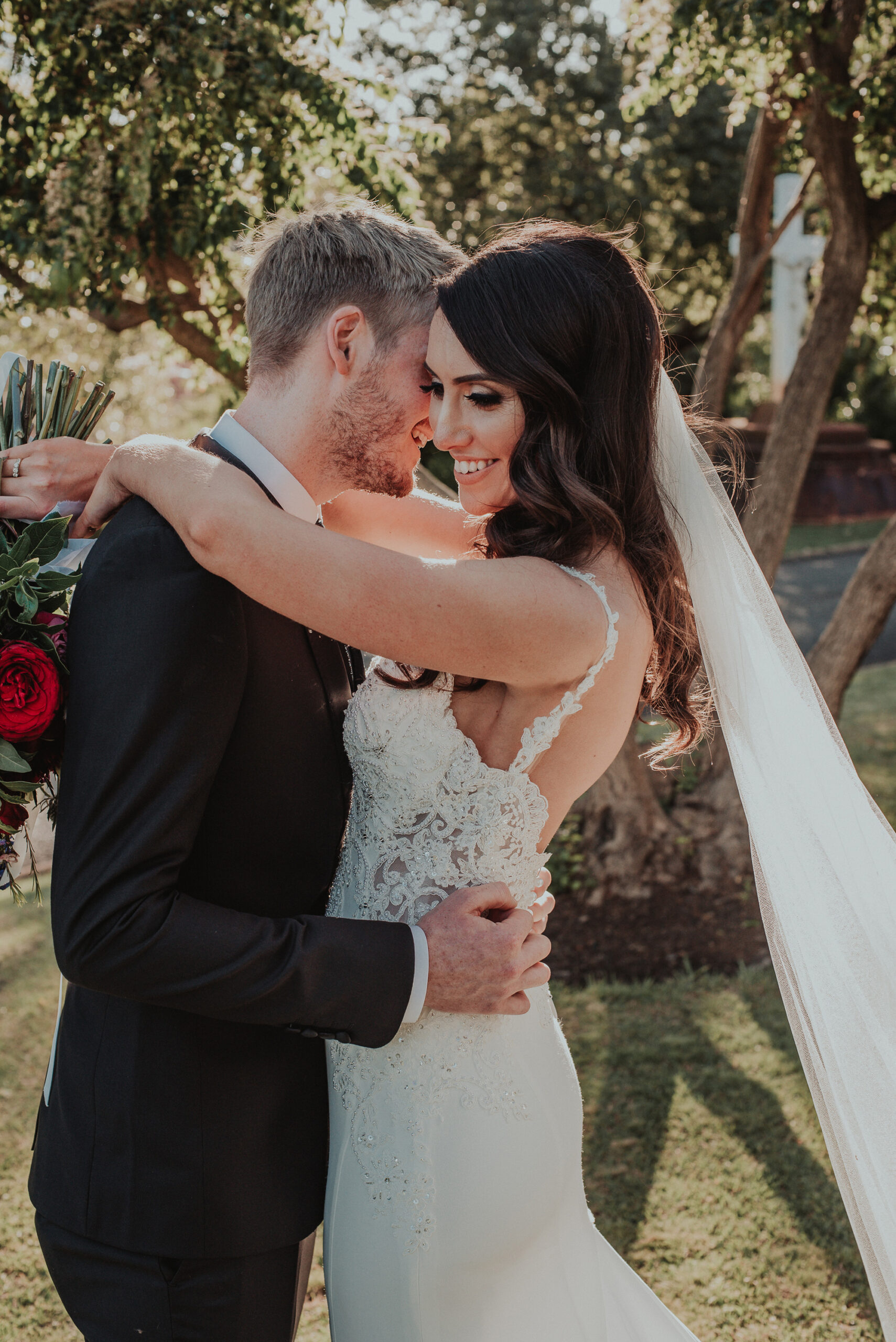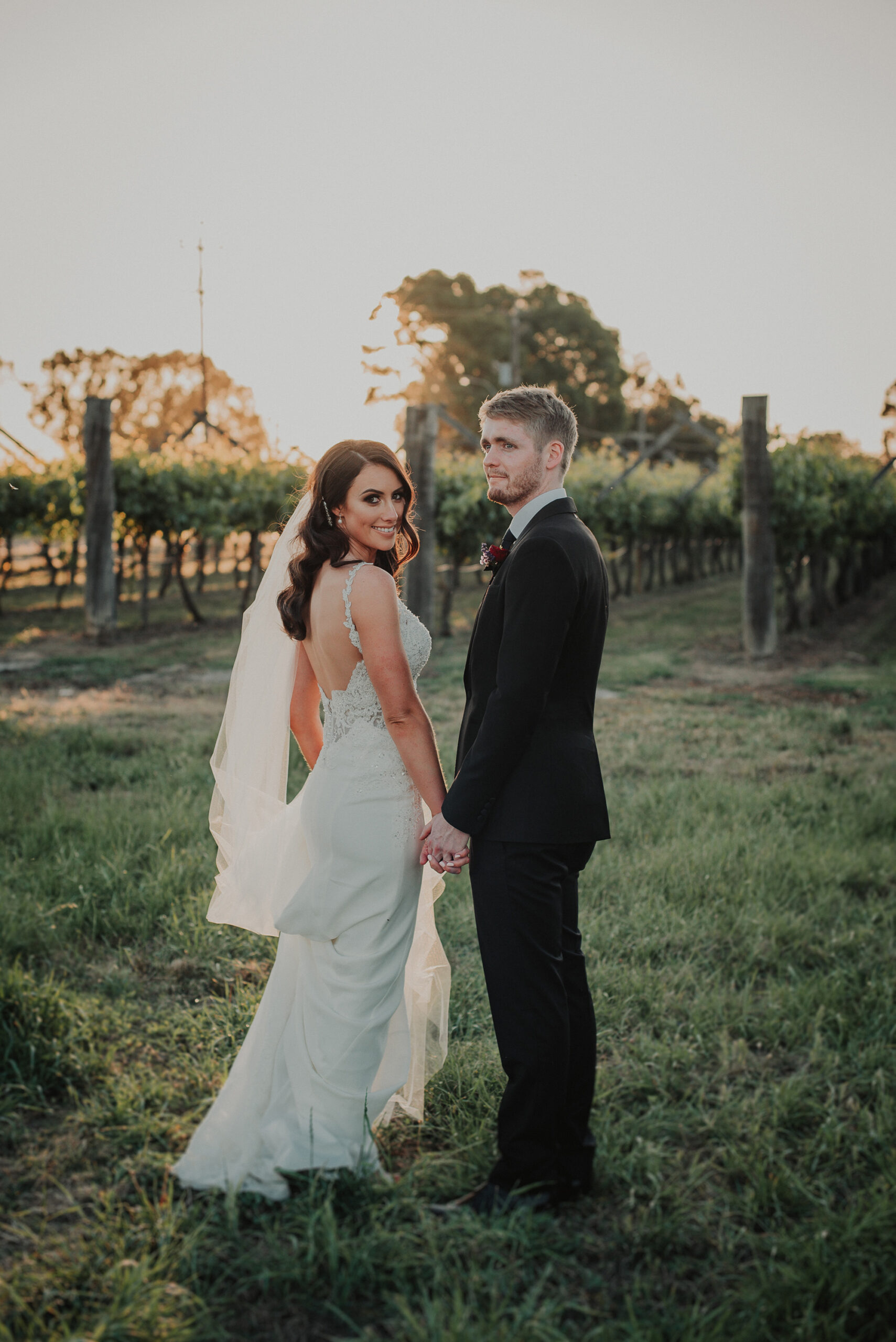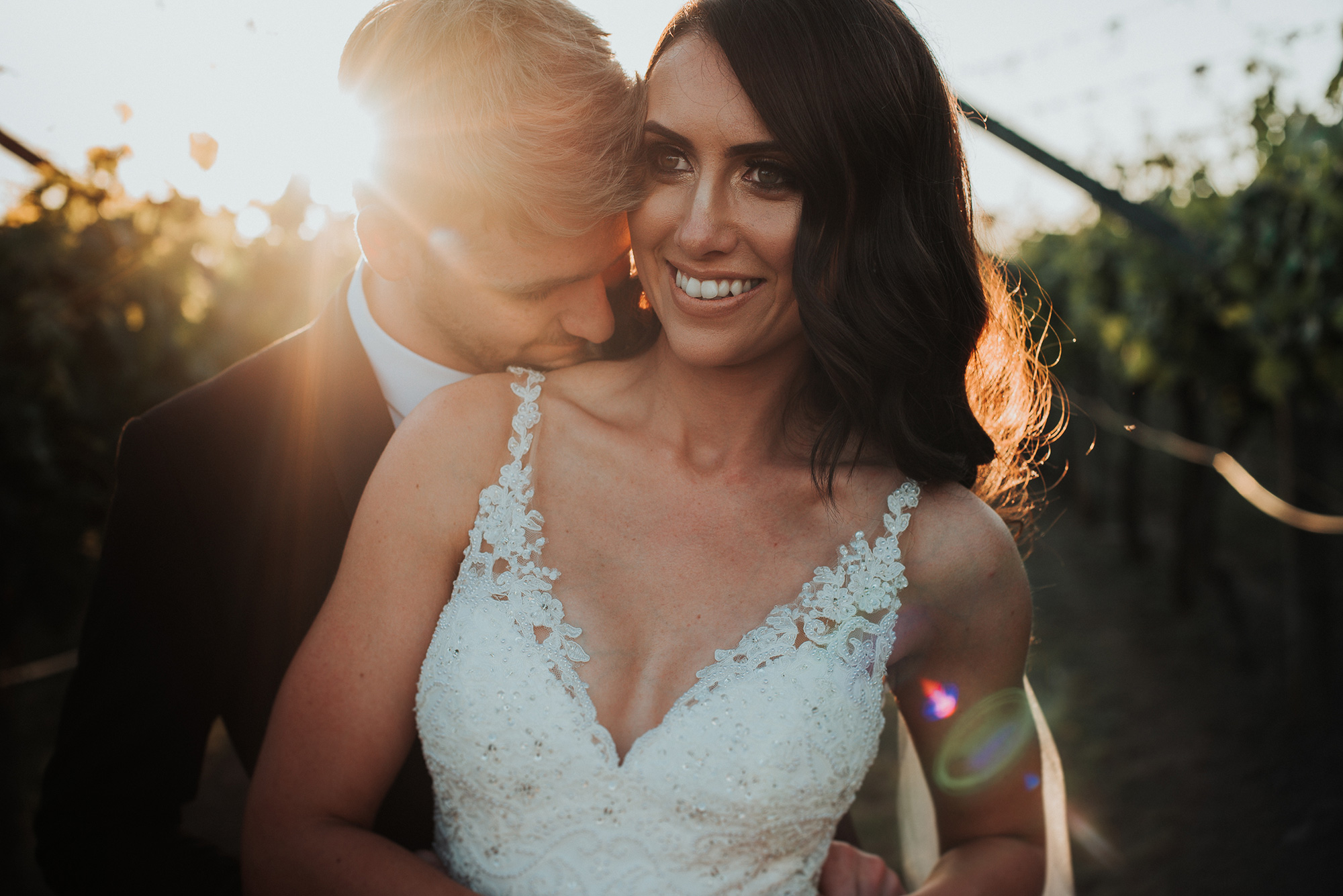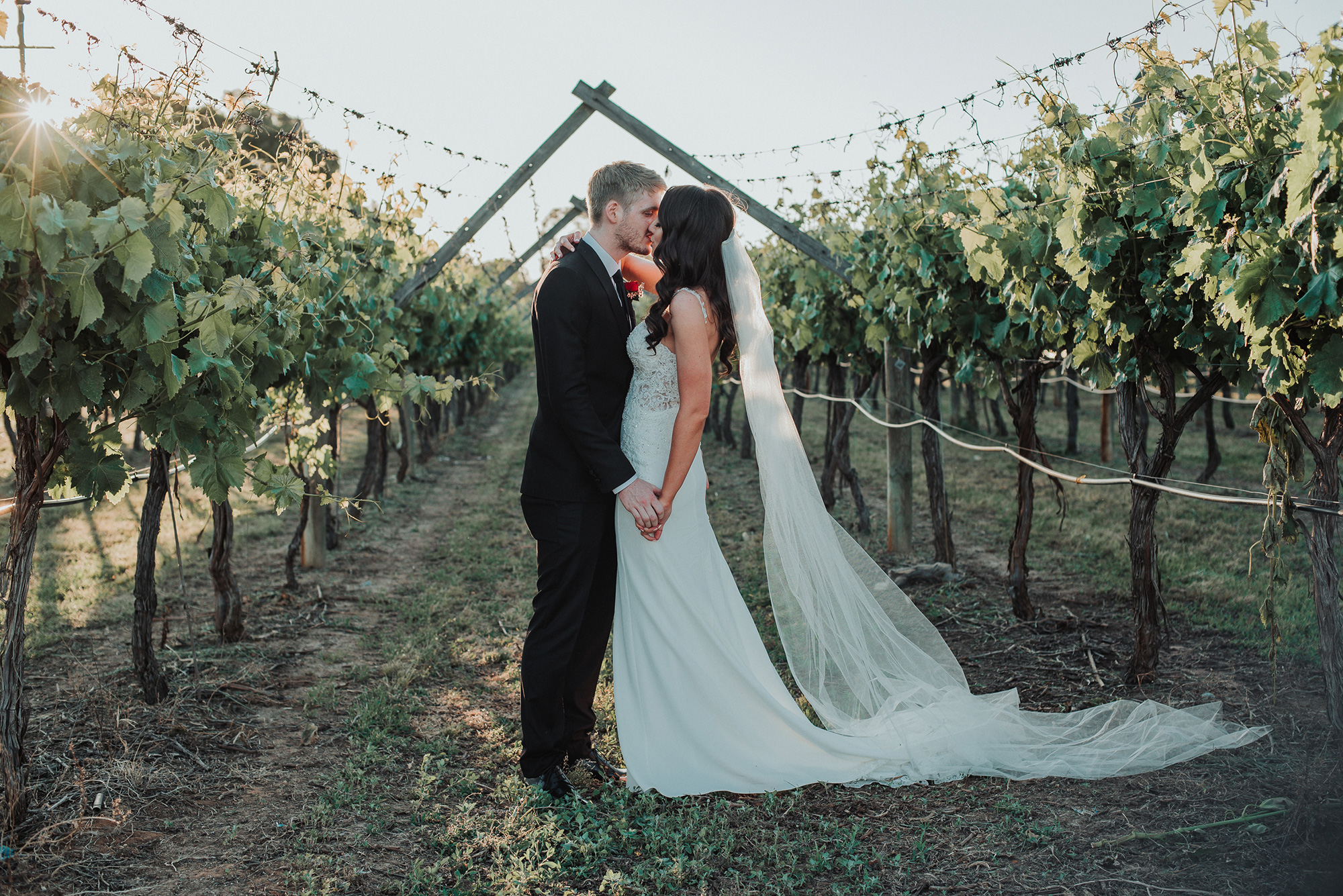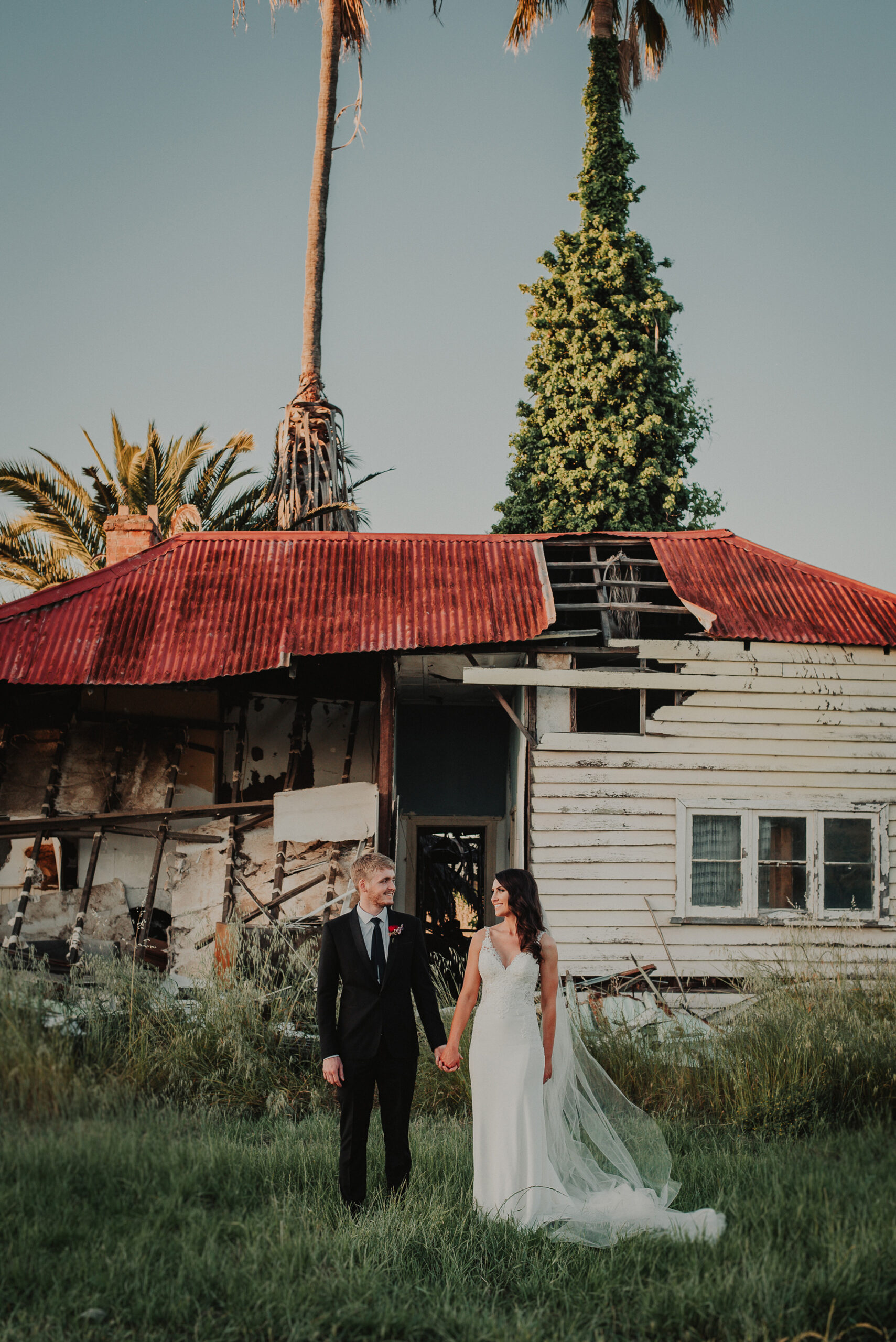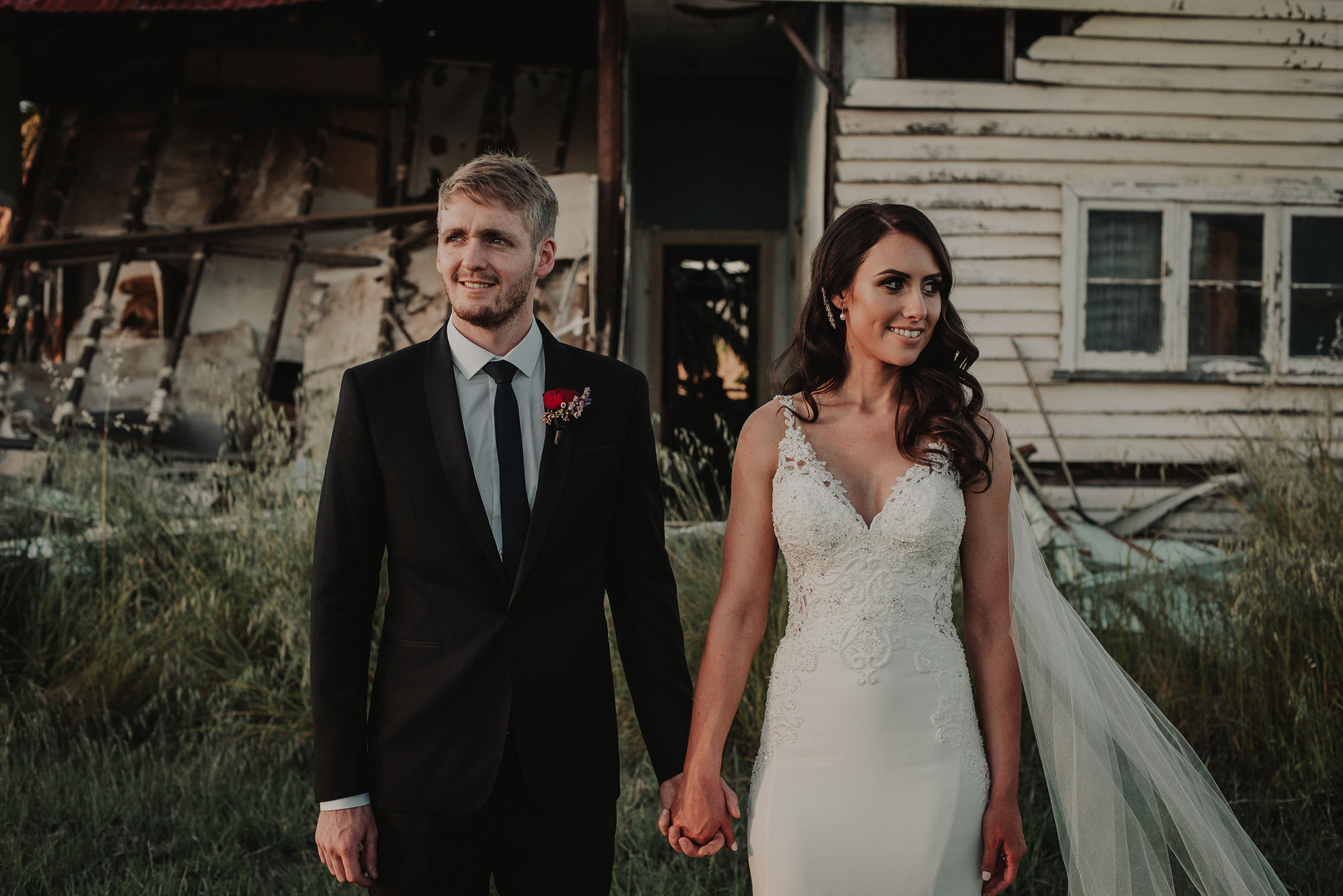 Photographer Shannon Stent Images sourced some creative backdrops for the couple's shoot. "We would book them again in an instant," praises Alison.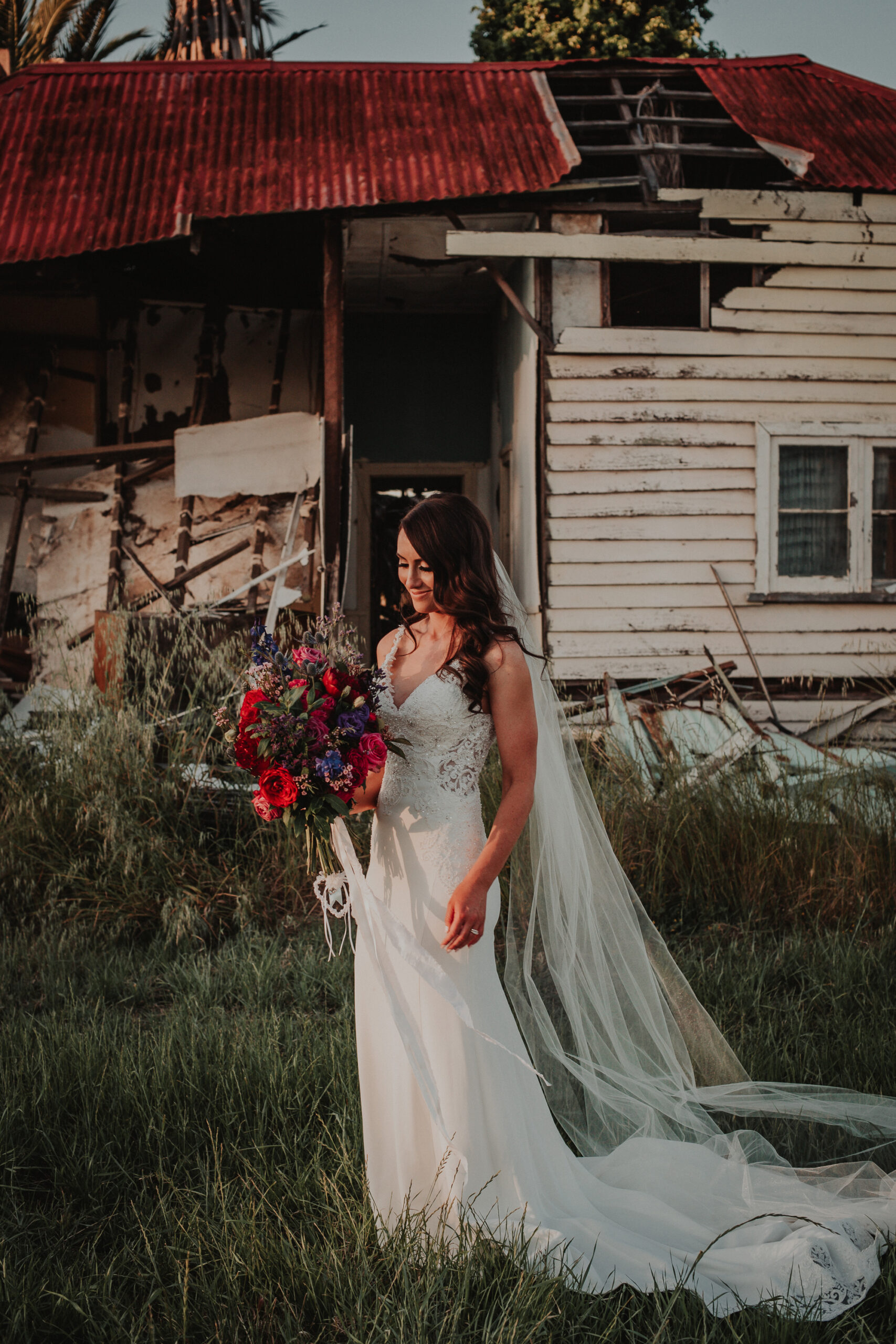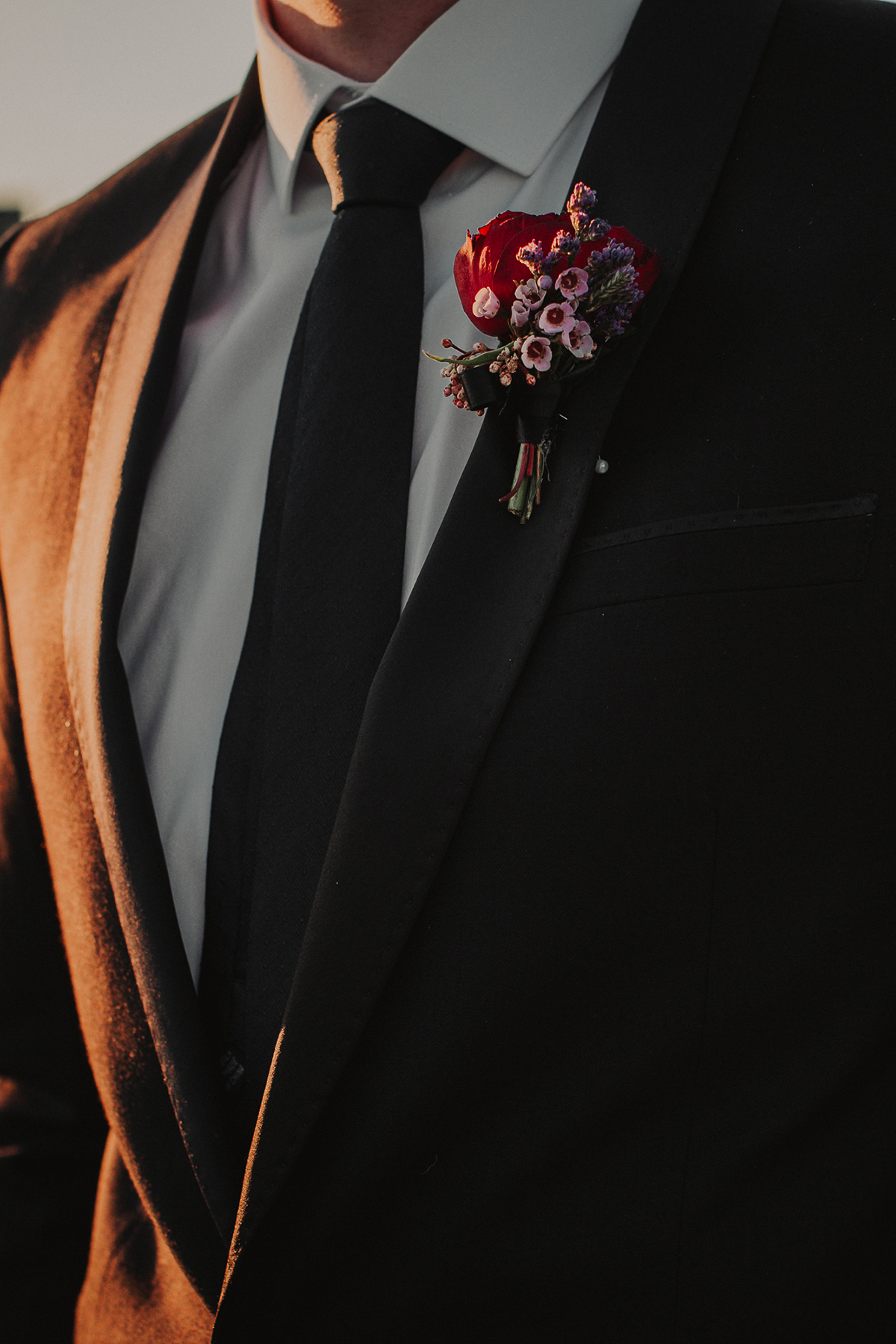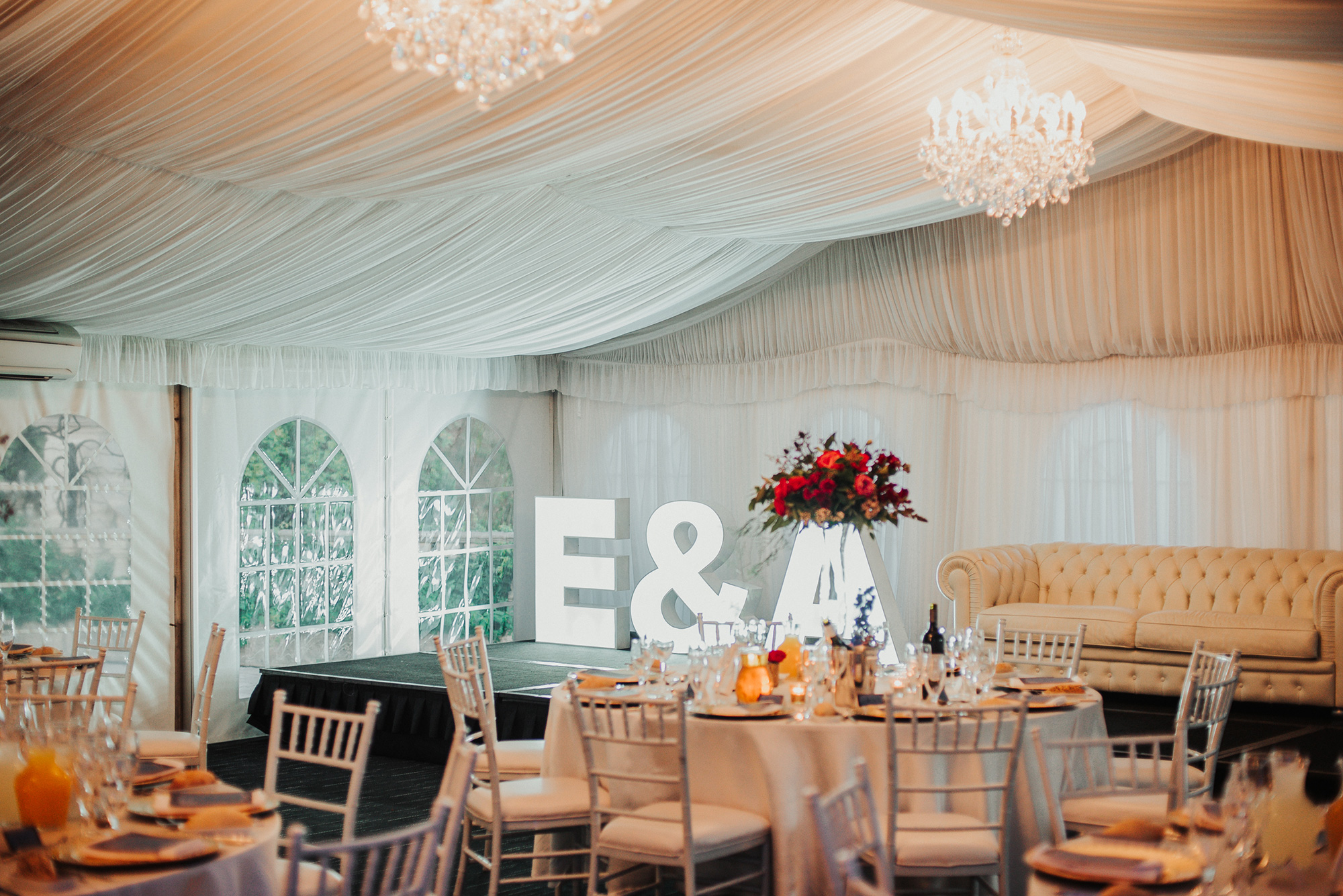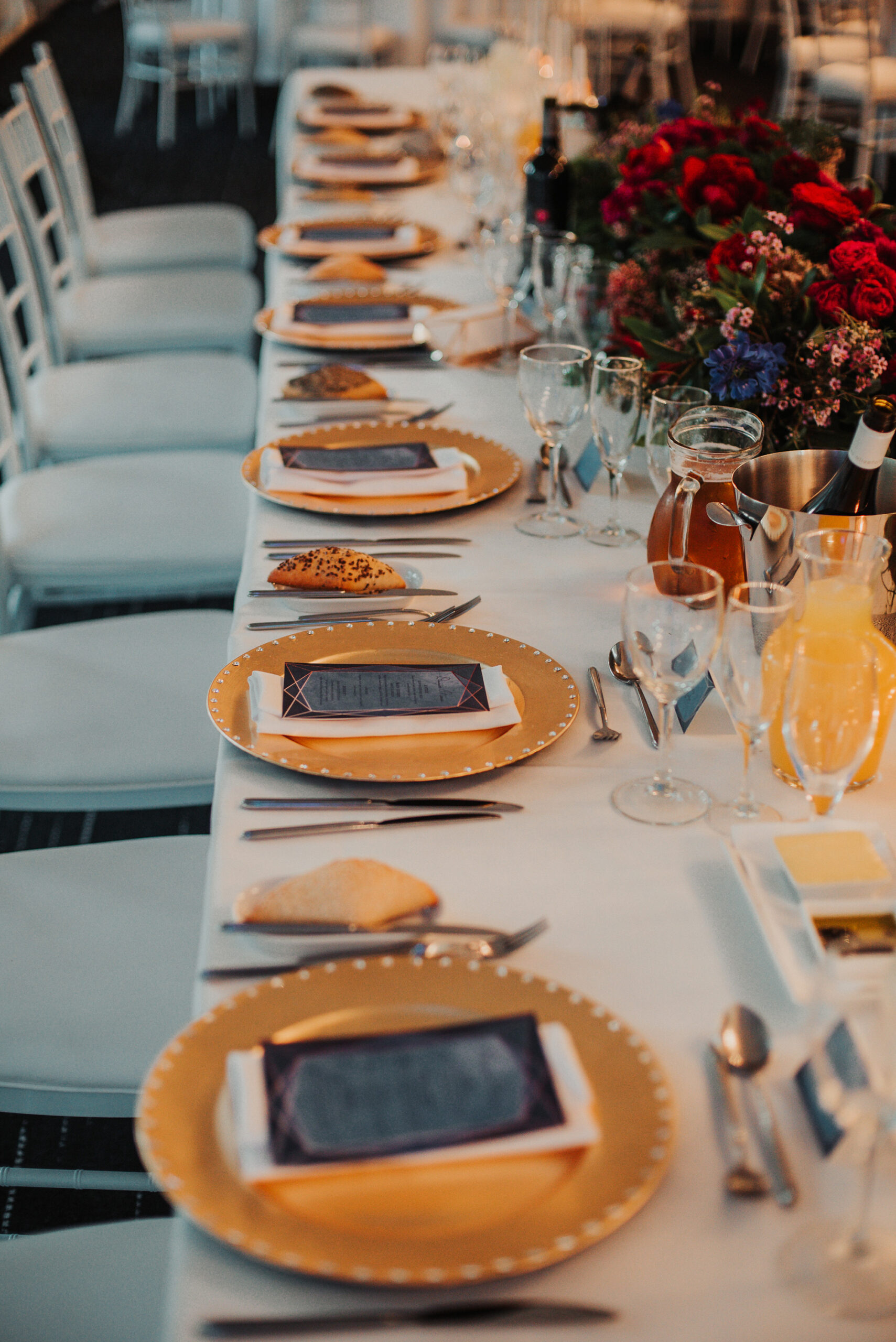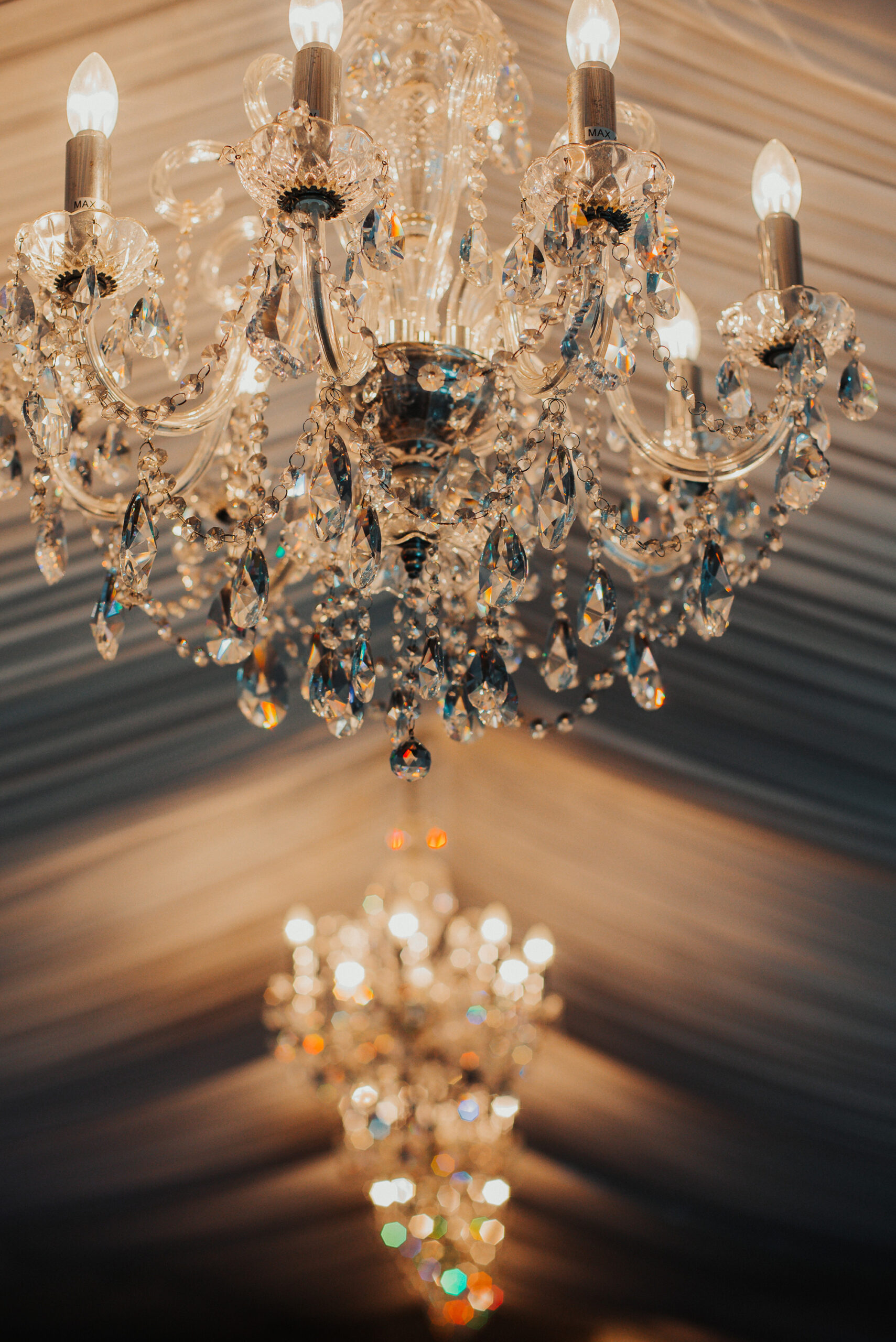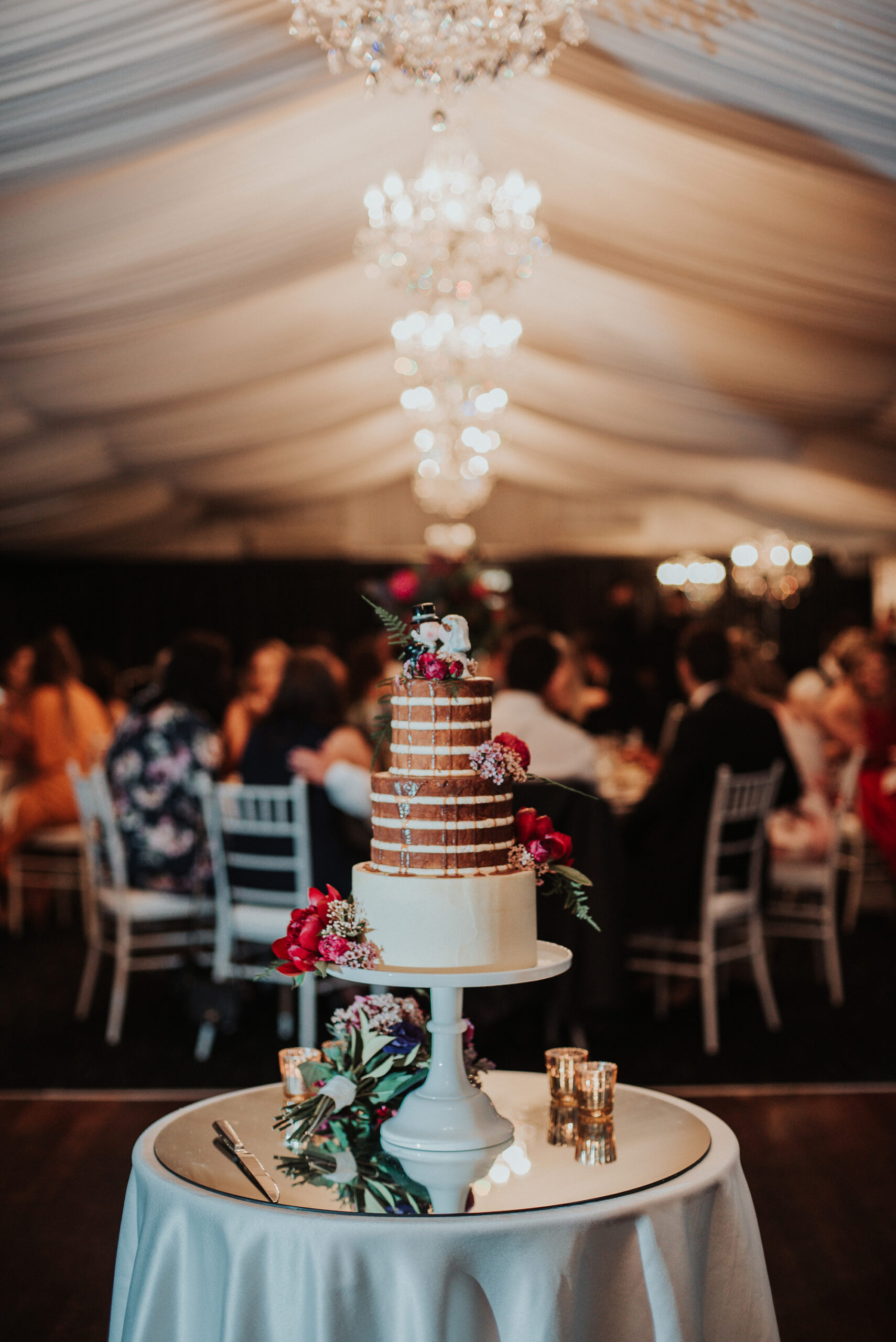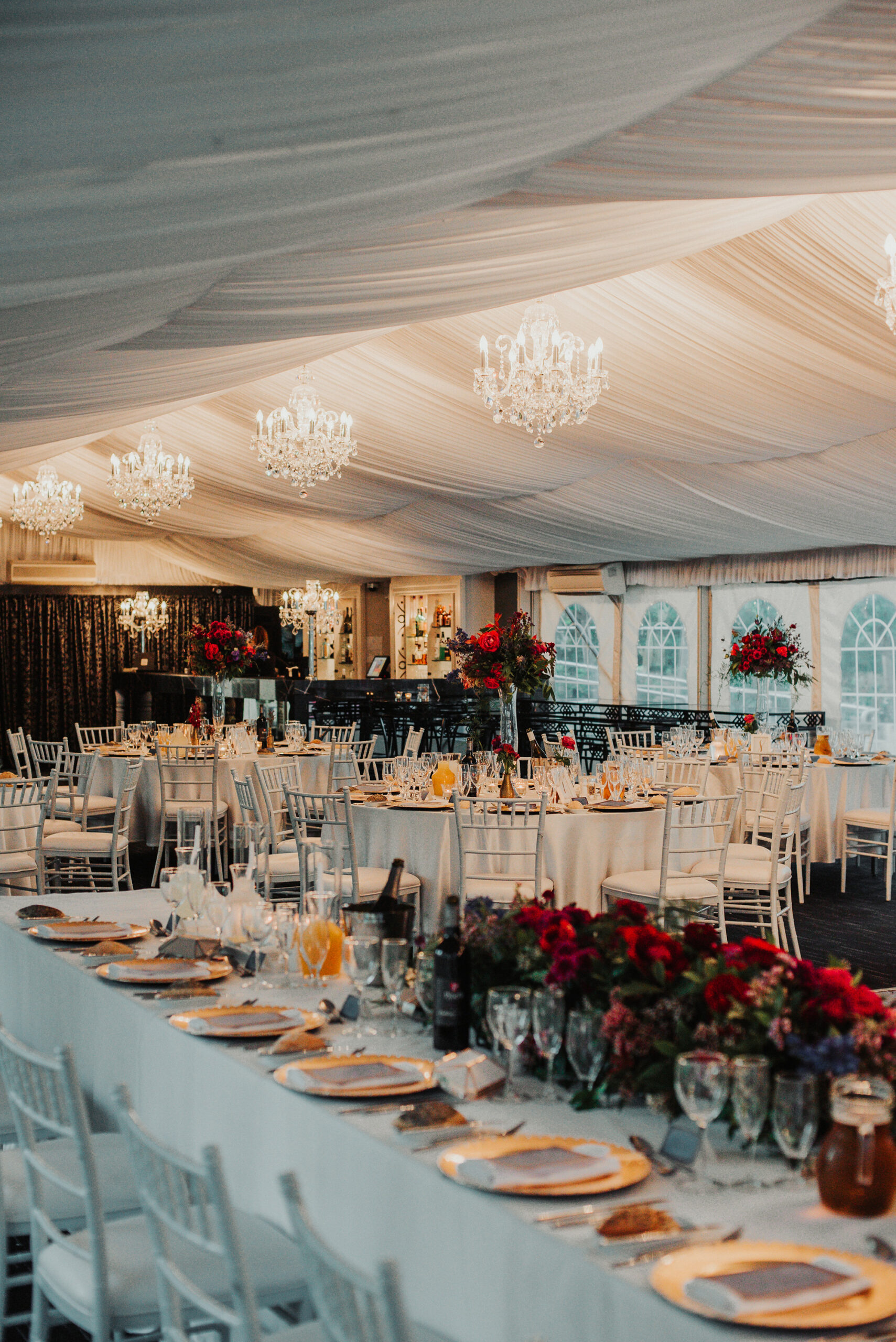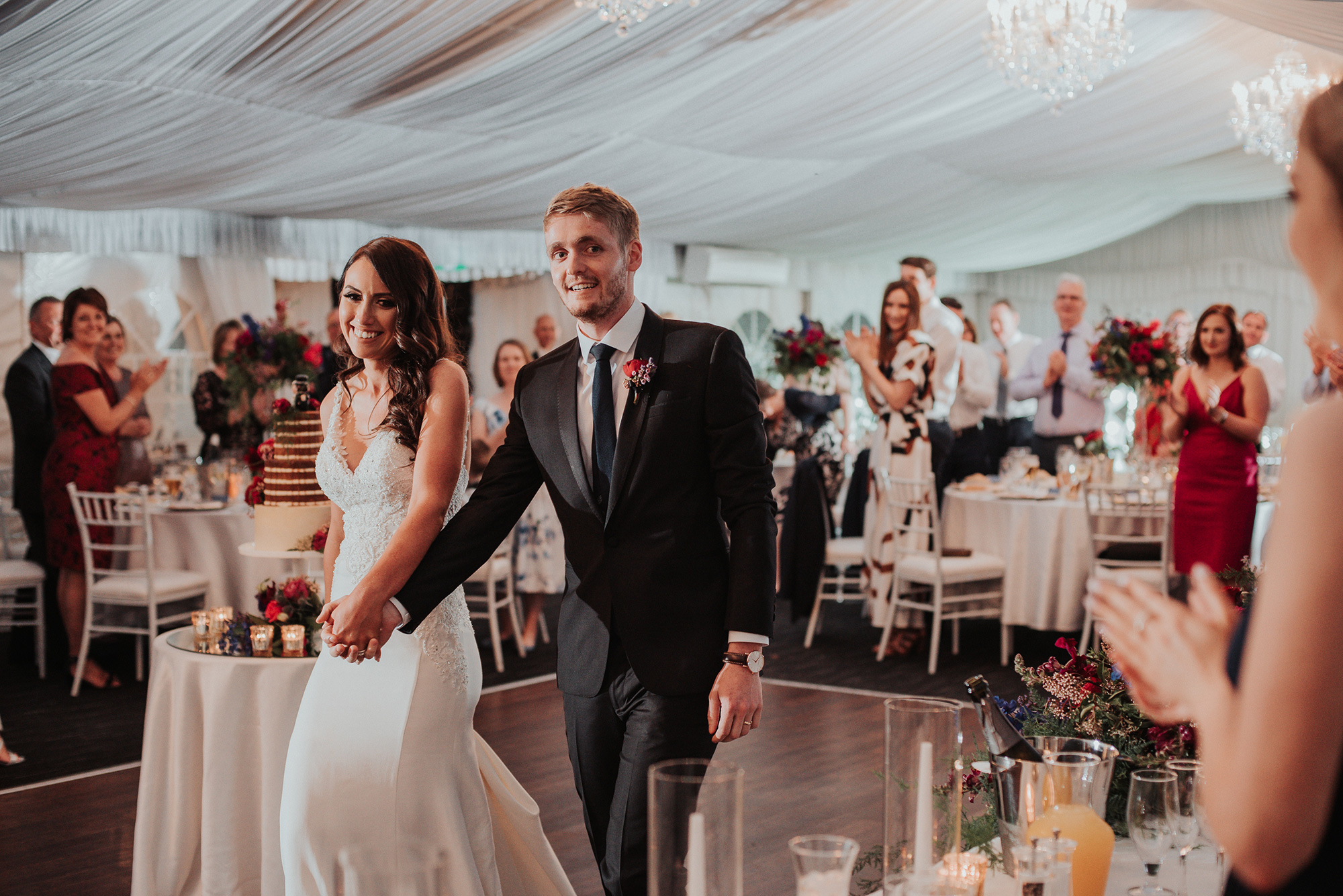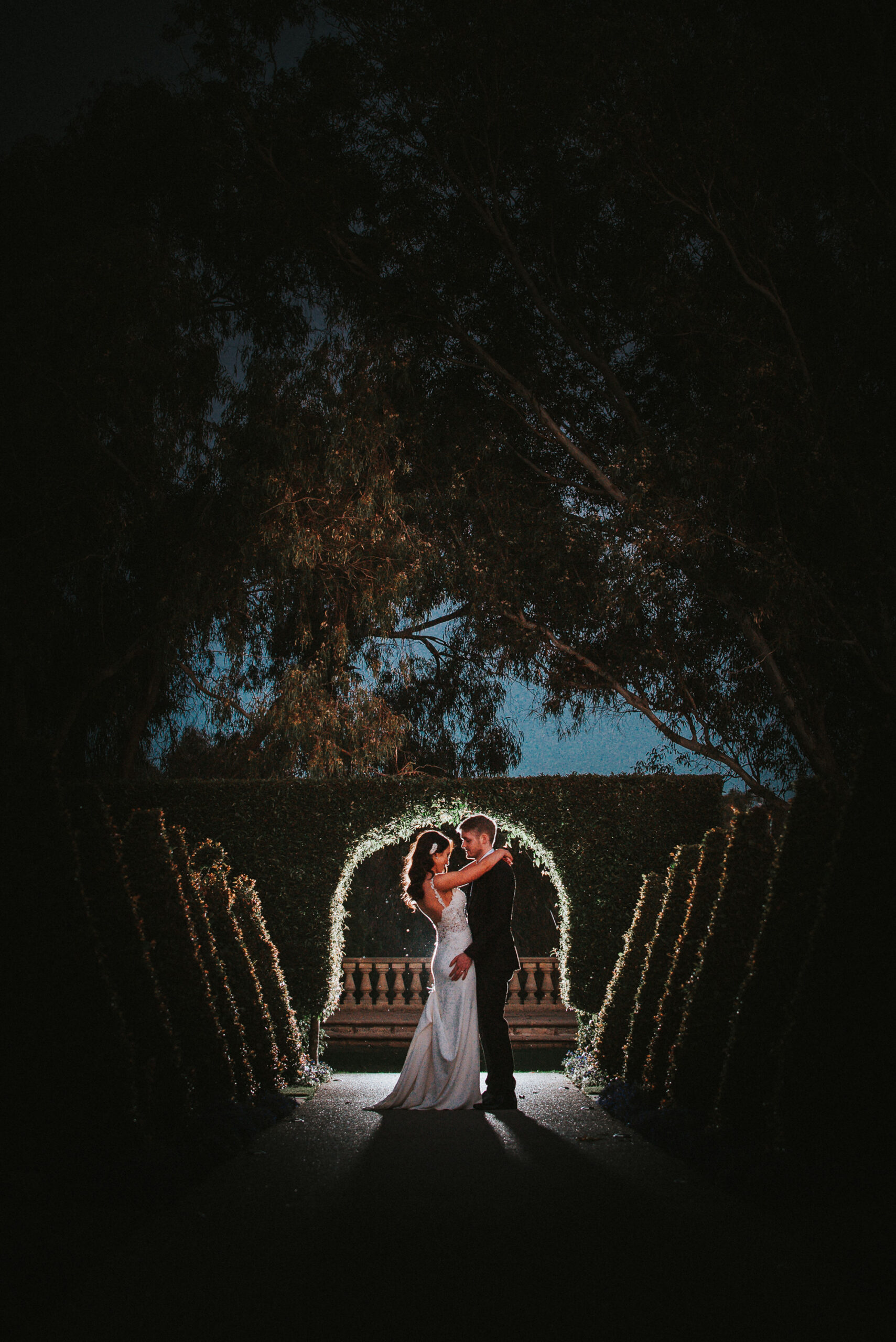 "We strongly make the effort to support each other in our individual endeavors," says Alison. The couple spent their wedding night at Fraser Suites Perth.
https://www.youtube.com/watch?v=oc6LtOud0oQ
Video by ICIRIS Video Production.