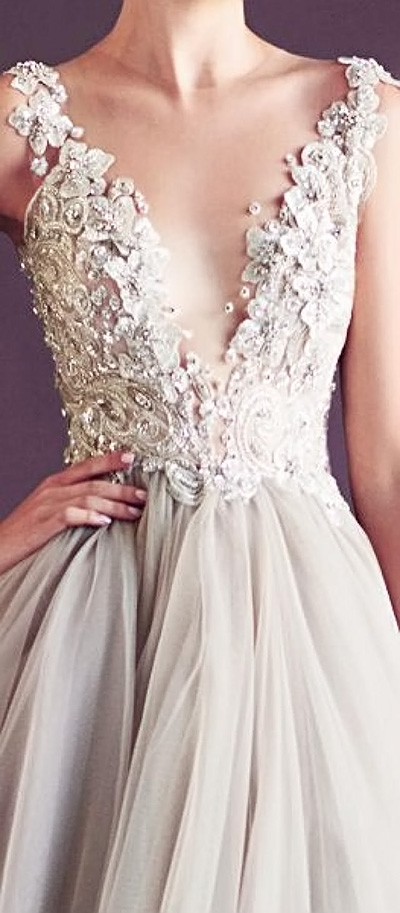 What a stunning (and very plunging) neckline this Paolo Sebastian wedding gown boasts. Though not every bride would feel 100% comfortable walking down the aisle in this very dramatic dress, but for those able to pull it off, you're guaranteed to nothing short of spectacular! Love it!
---
80% of Australian couples use Easy Weddings to connect with their dream wedding suppliers.
Browse the directory and start planning today!