Have you always dreamt of an idyllic garden wedding amidst towering trees, sweeping lawns, and lush flowers? If so, you'll love this carefully curated list of our favourite garden wedding venues in Melbourne and its surrounding areas.
Exchanging your vows against naturally stunning backdrops and dancing the night away under the stars is something you'll never forget. There's nothing quite like a touch of fresh air, the peaceful sounds of native wildlife or trickling fountains to set the perfect tone for your wedding day.
Whether you're envisioning an intimate outdoor tea party surrounded by lush greenery or a glamorous ceremony set against that quintessential vineyard scene, Melbourne has you covered! To help you narrow down your search, we've compiled a list of the best garden wedding venues in Melbourne.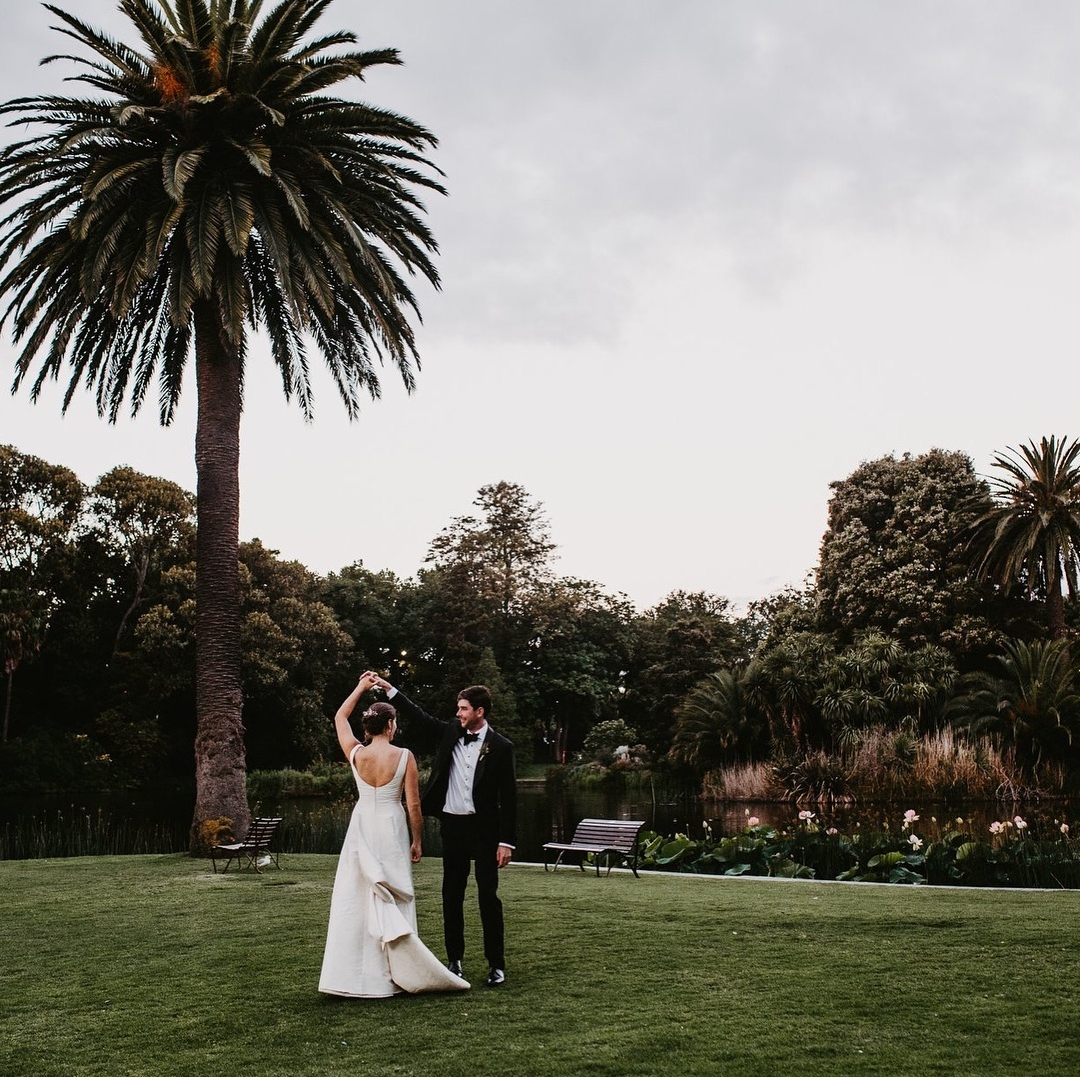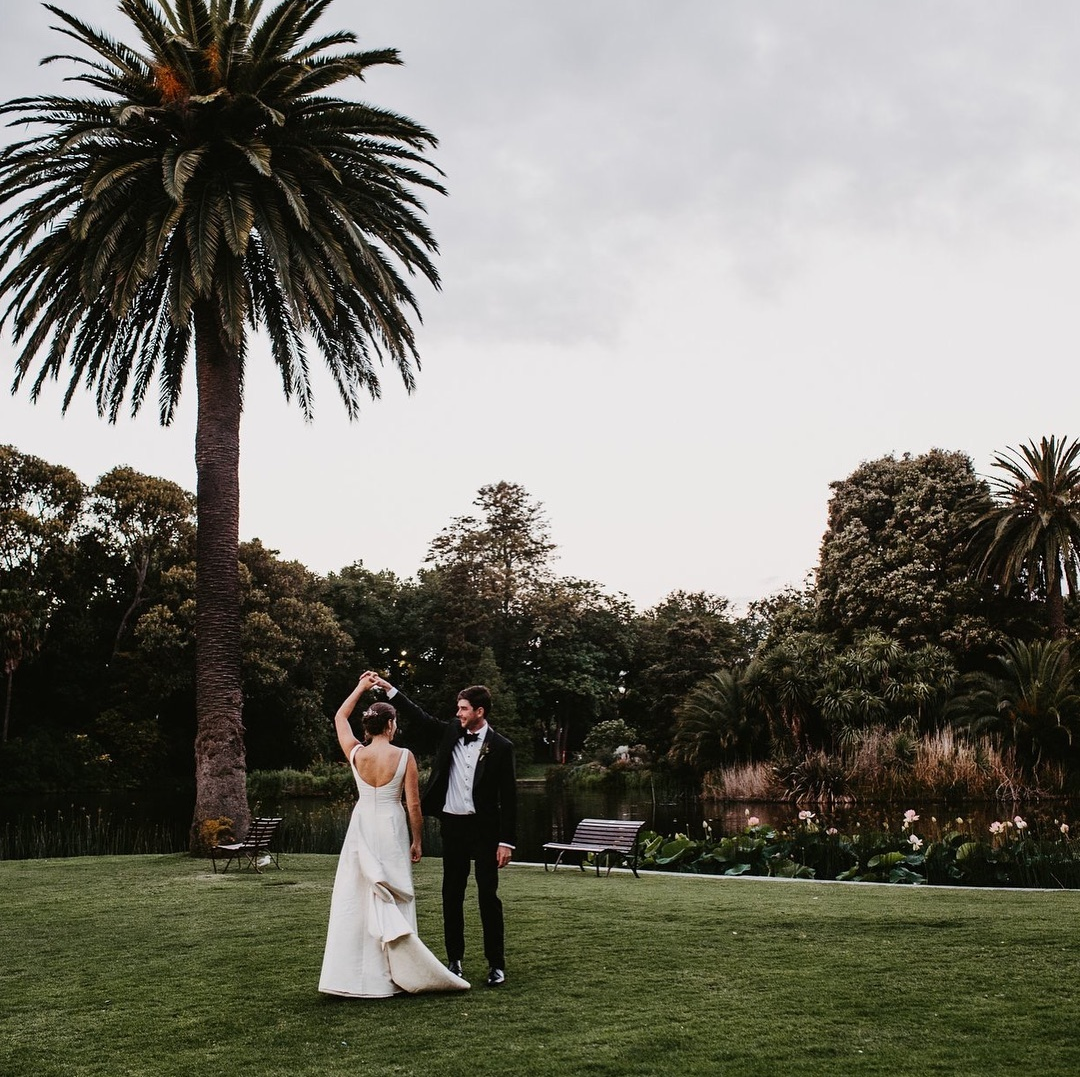 ---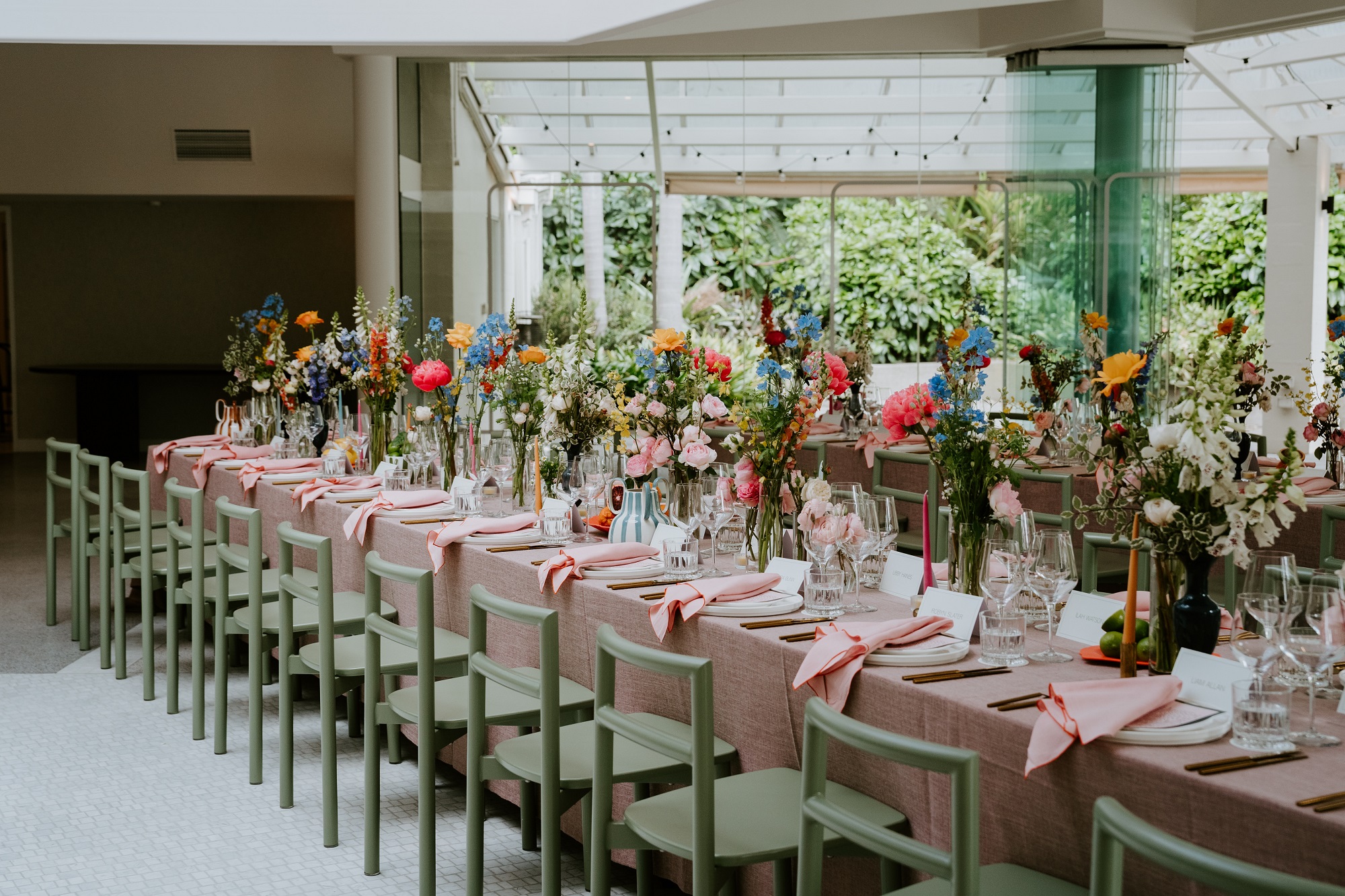 Set in the heart of Melbourne's iconic Royal Botanic Gardens, The Terrace offers a true paradise of natural wonders. As an exclusive blank canvas wedding venue, couples can design their wedding day any way they choose, with endless exquisite garden settings on offer. Panoramic views, lush, tropical plant life, manicured lawns, winding pathways, idyllic ponds, and lakes form a breathtaking backdrop for your wedding day at The Terrace Royal Botanic Gardens.
Find Out More
---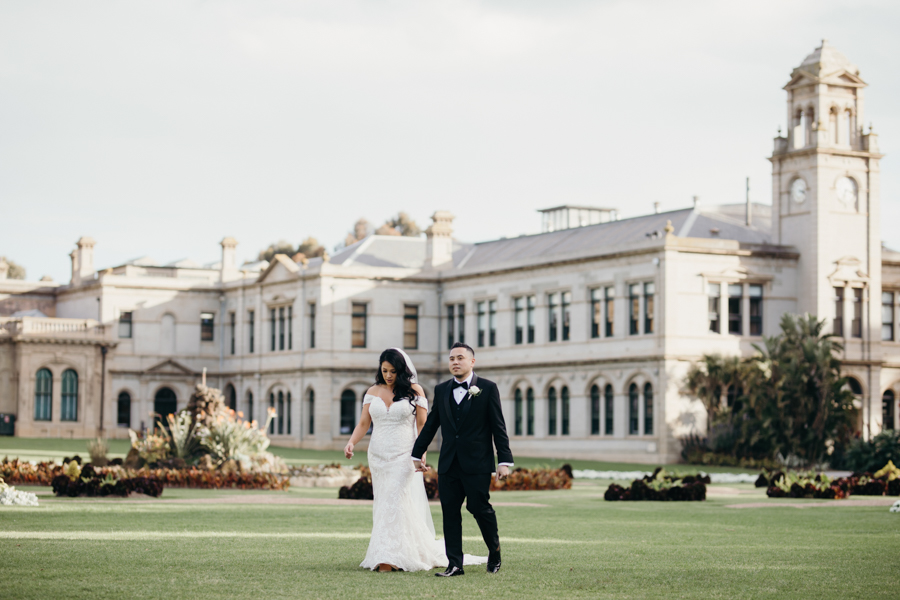 If you're dreaming of a magical outdoor wedding ceremony surrounded by manicured English gardens and swaying trees, Lancemore Mansion Hotel in Werribee is the perfect venue choice. Exchange vows amidst lush garden scenery then head to one of many beautiful reception spaces, including the purpose-built Marquee, light-filled Pavilion, and the Art Deco-inspired 1930s Theatre. In case that wasn't enough to spark your interest, there's also stunning on-site accommodation at the five-star Lancemore Mansion Hotel, with more than 90 elegantly appointed guest rooms and suites.
Learn More
---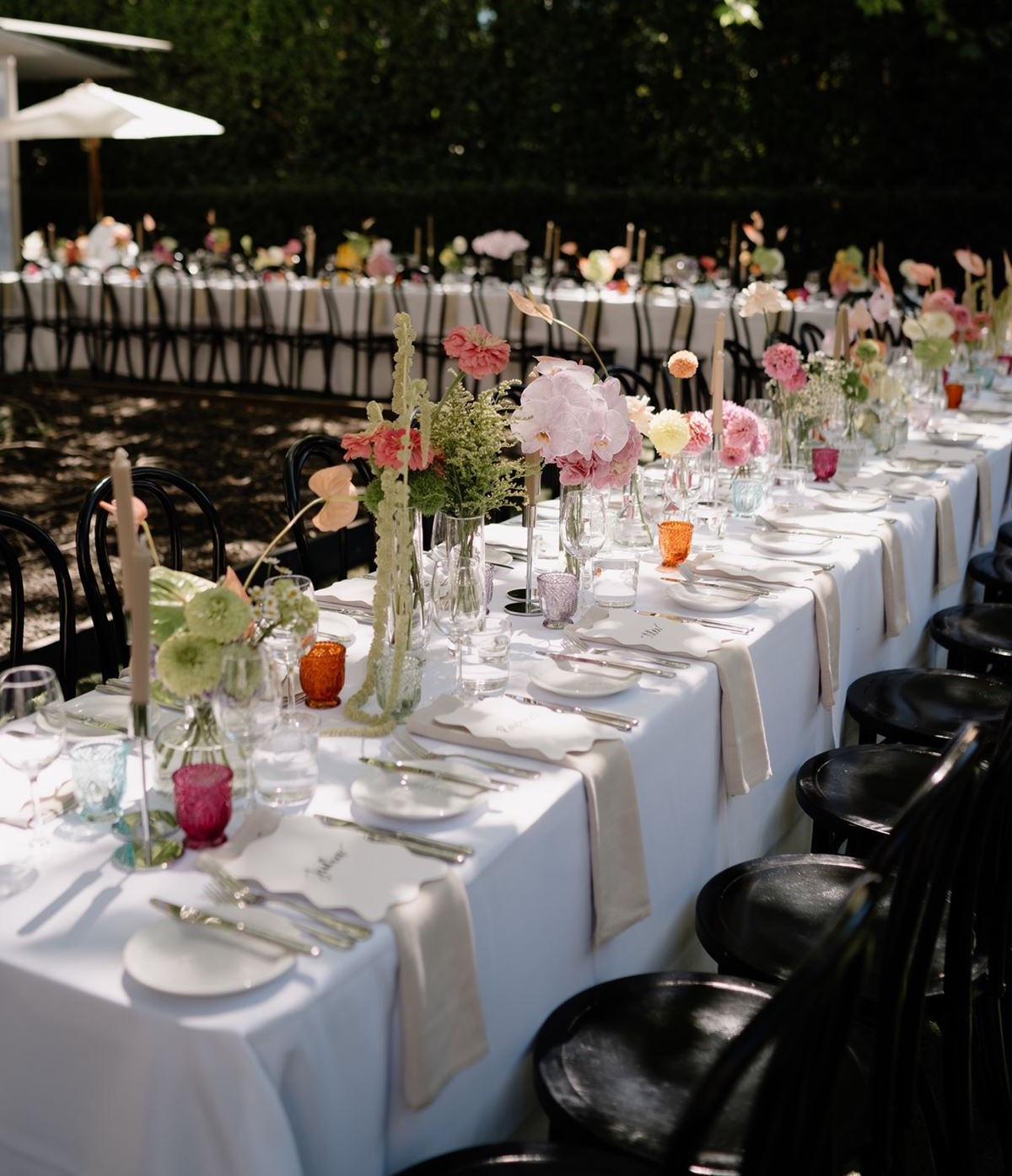 Tucked away in the Melbourne CBD, Hellenic Museum provides a serene escape from the hustle and bustle of the city, complete with an idyllic secret garden for outdoor wedding celebrations and dreamy ceremonies. Run by the incredible team at Showtime Event Group, you can expect a seamless and stress-free wedding experience at this popular garden wedding venue in Melbourne, complete with mouthwatering menus and hand-picked wine lists.
Check Out Hellenic Museum
---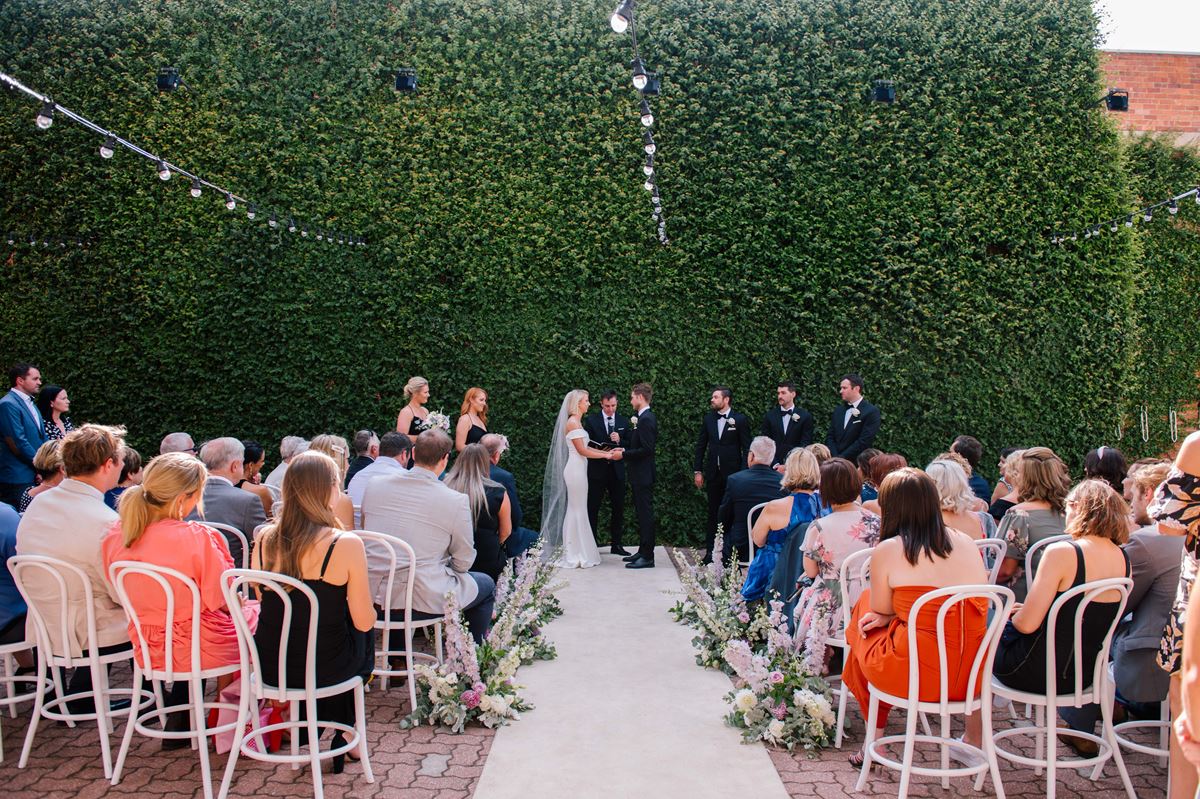 A former industrial warehouse, the ever-popular Butler Lane Melbourne has been transformed into a stunning blank canvas wedding venue in the heart of Richmond. Aside from its convenient inner-city location, you'll love the versatility of Butler Lane's modern and light-filled warehouse space, with endless options for personalisation when it comes to styling. Exchange vows in the spacious courtyard in front of the striking green feature wall, then head into the warehouse for an unforgettable night filled with fabulous food and wine.
Visit Butler Lane
---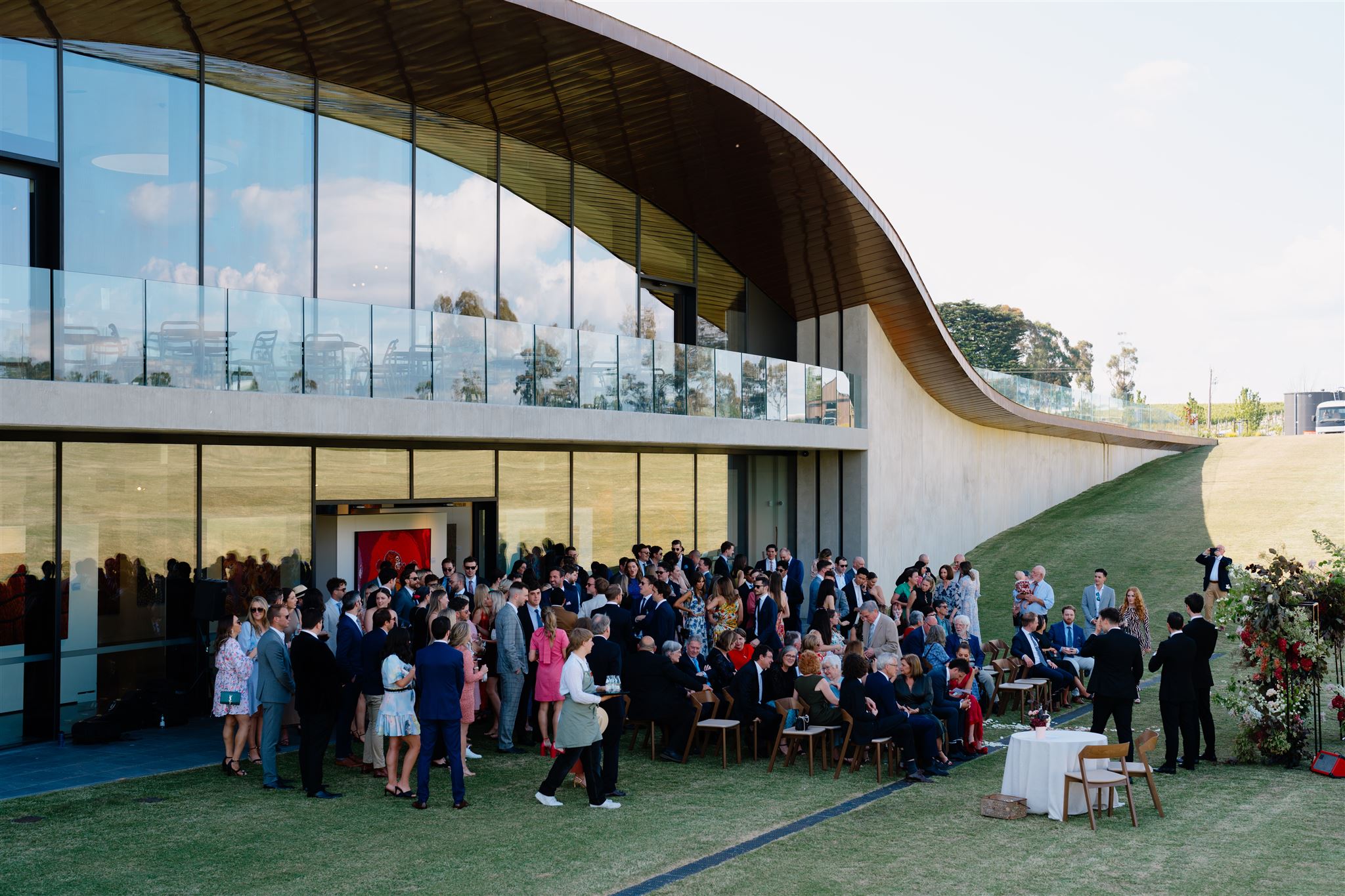 One of the hottest new wedding venues in the Yarra Valley, Hubert Estate has so much to offer. Choose from an array of breathtaking outdoor ceremony locations or tie the knot in the stunning art gallery space if the weather is cooler. When it's time for the reception, guests will be blown away as they sit down to dine in Hubert Estate's elegant and light-filled Harriett space, overlooking the lush vines and picturesque Yarra Valley scenery.
Discover Hubert Estate
---
Everything you need for an unforgettable Melbourne wedding is in one convenient and stunning location at The Refectory Werribee Park, including on-site hotel accommodation for your guests and a grand ballroom space for elegant reception dinners. There are also multiple outdoor ceremony spots to choose from and endless backdrops for your wedding photography across the picture-perfect grounds of Werribee Park.
Learn More
---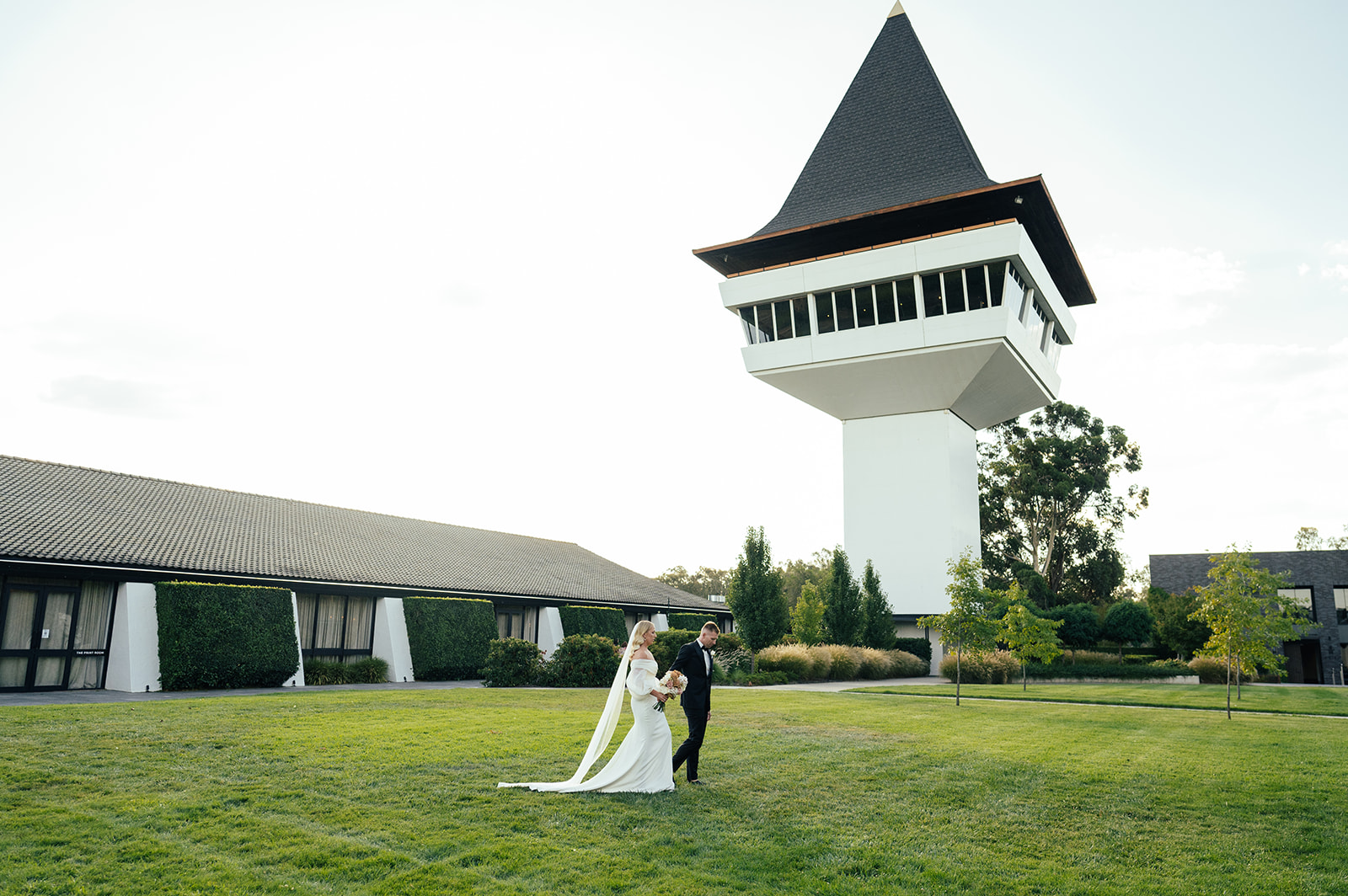 Perfectly placed on the banks of the Goulburn River, Mitchelton offers a breathtaking, one-of-a-kind setting for your wedding day. Home to striking architecture, sprawling vineyards, renowned art galleries, picturesque wedding settings, luxury accommodations, and a tranquil day spa, this award-winning winery venue has everything you need for an incredible wedding experience in one place, less than two hours away from Melbourne.
Learn More About Mitchelton
---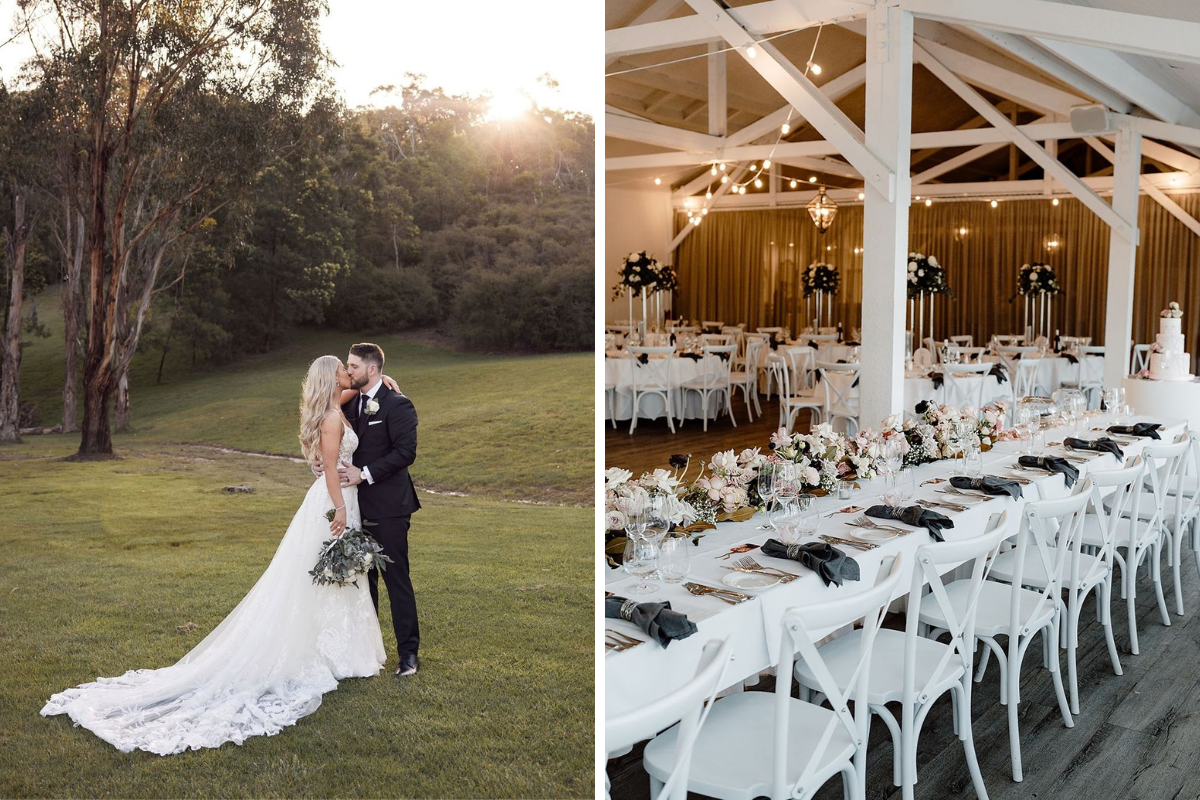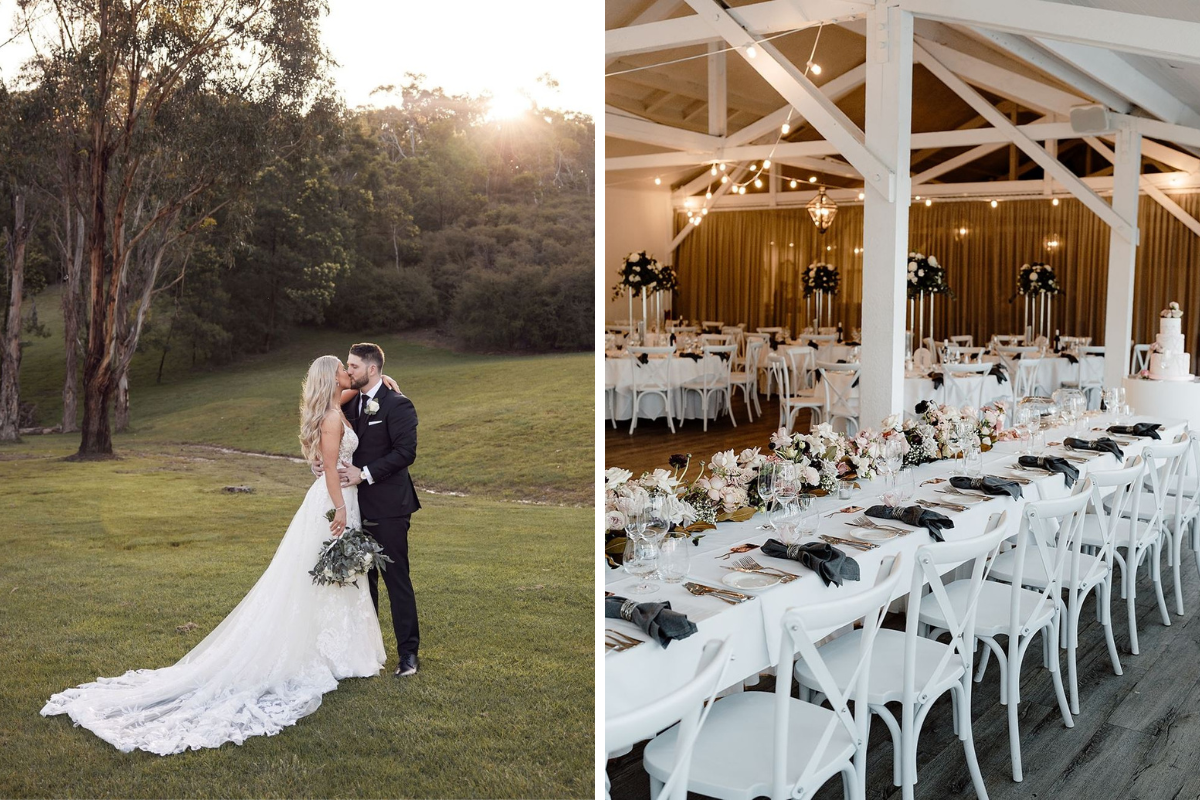 Rolling hills, stunning bushland, and towering gum trees form a picture-perfect backdrop for unforgettable wedding celebrations at Bramleigh Estate. This award-winning Melbourne wedding venue is nestled on ten acres of private property in the heart of Warrandyte, giving you total privacy and seclusion to celebrate with your loved ones in a beautiful garden setting. Enjoy exclusive venue access, seamless event planning, endless photo possibilities, and mouthwatering menus for your wedding at Bramleigh Estate.
Check Out Bramleigh Estate
---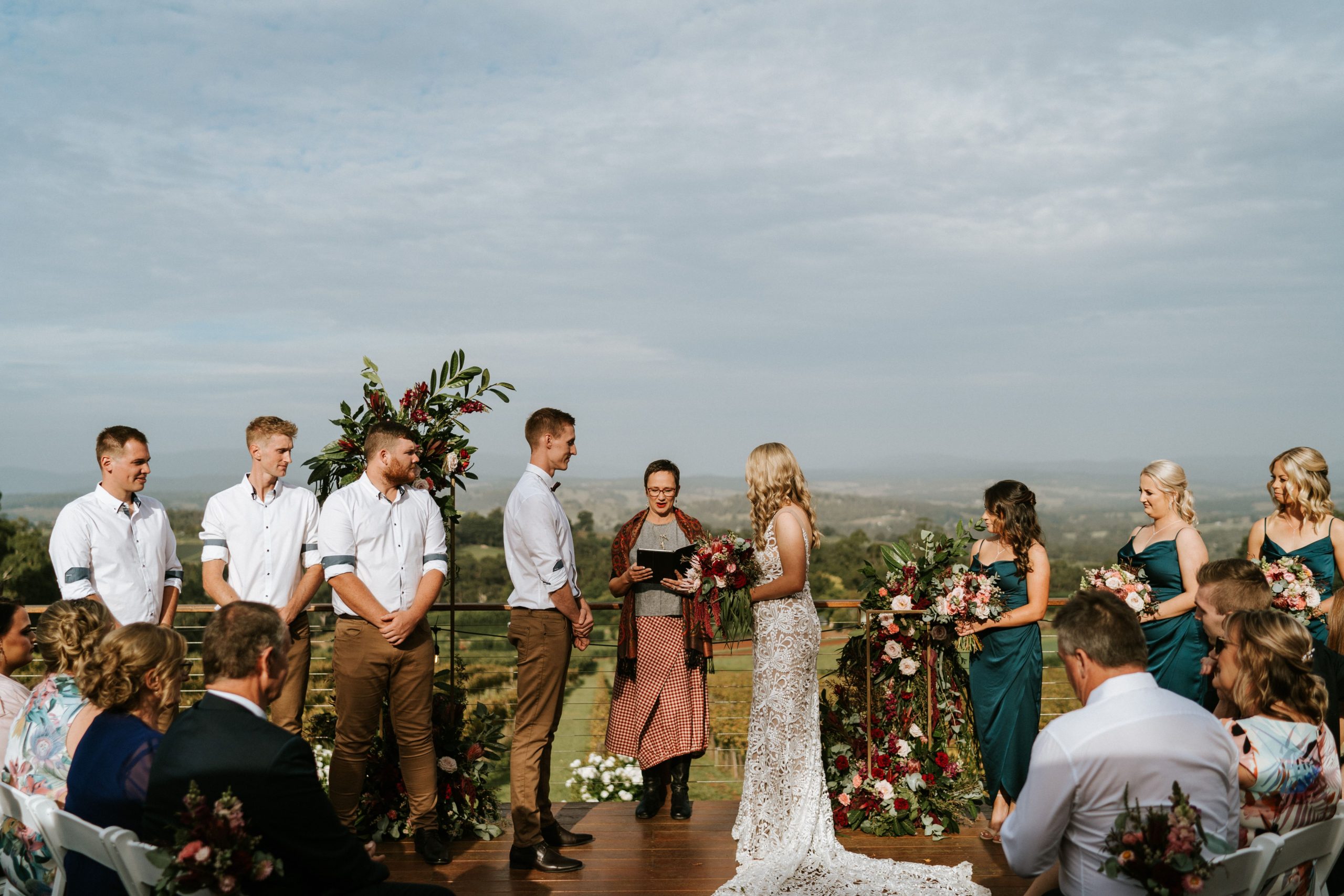 Victoria's elegant, exclusive Elmswood Estate is tucked away on 25 gorgeous acres of Upper Yarra Valley vineyard. Complete with a stunning High Deck overlooking the rolling green hills, an exquisite all-glass Pavilion, a charming Cellar Door, and the perfect outdoor space for a marquee wedding — the choice is yours! No matter which wedding space you choose, you and your guests will adore the breathtaking views, rustic detailing, and impeccable service at Elmswood Estate Yarra Valley.
Visit Elmswood Estate
---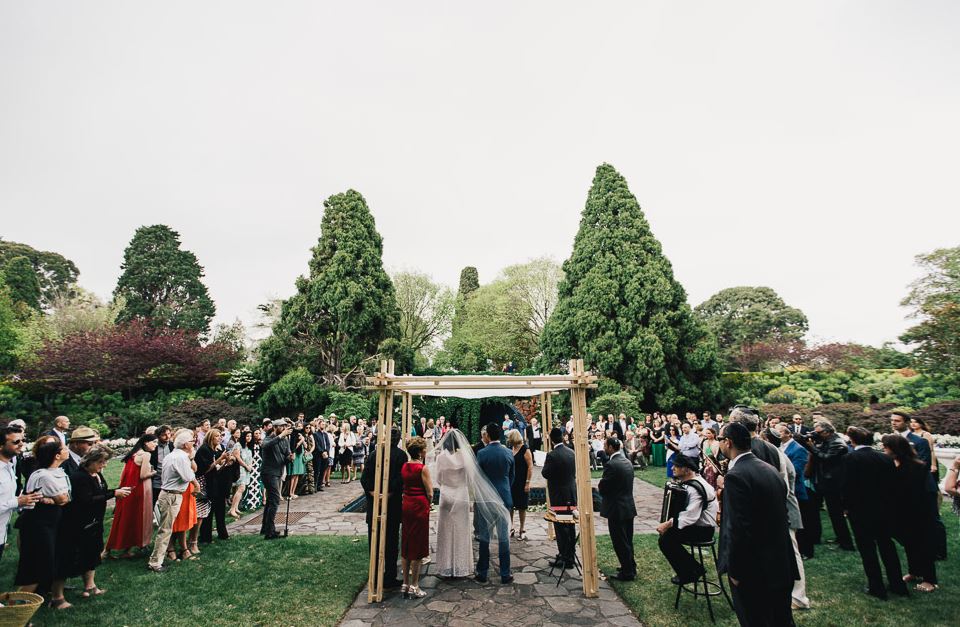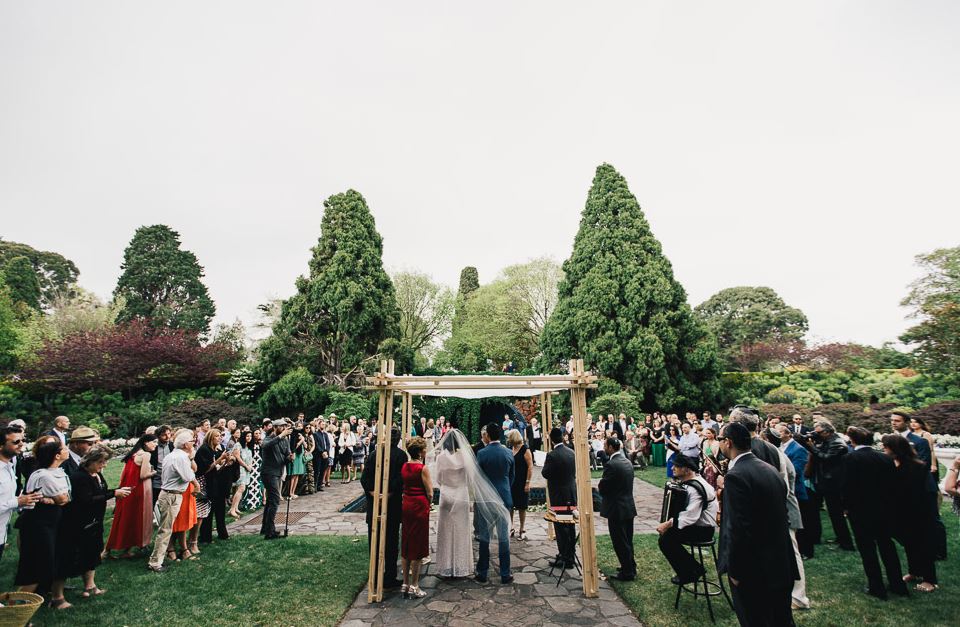 For a truly unique garden wedding venue nestled in Melbourne's striking Royal Botanic Gardens, you can't look past Jardin Tan. With various versatile indoor and outdoor event spaces to enjoy, you'll be spoilt for choice. From lush natural surroundings and exquisite native florals to quirky cacti and a stunning array of diverse plants, the backdrops are endless! Known for their delicious seasonal Asian fusion menus and organic produce, the innovative Jardin Tan team won't disappoint. Jardin Tan pleases all the senses by incorporating the magic of nature throughout the entire venue.
Find Out More
---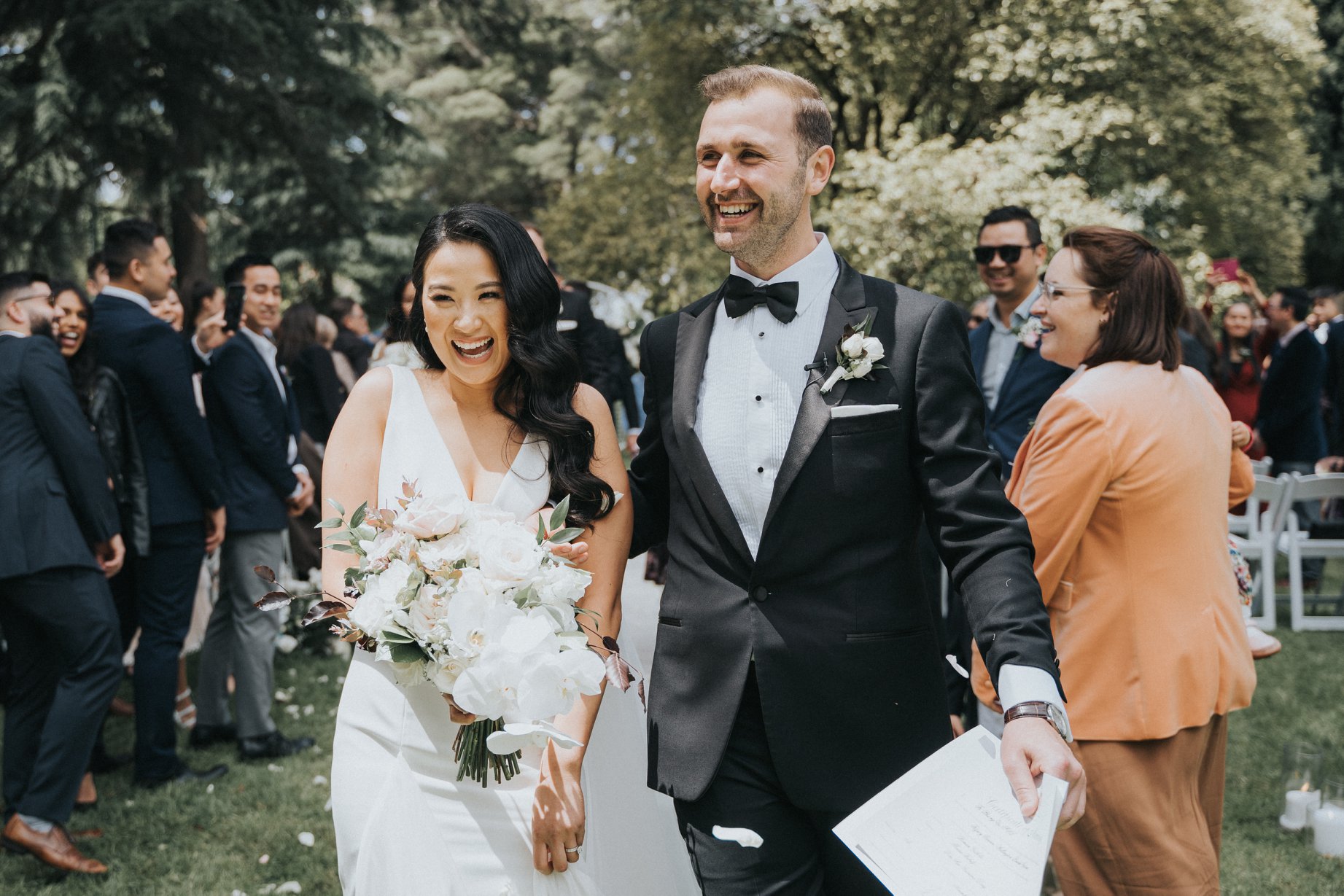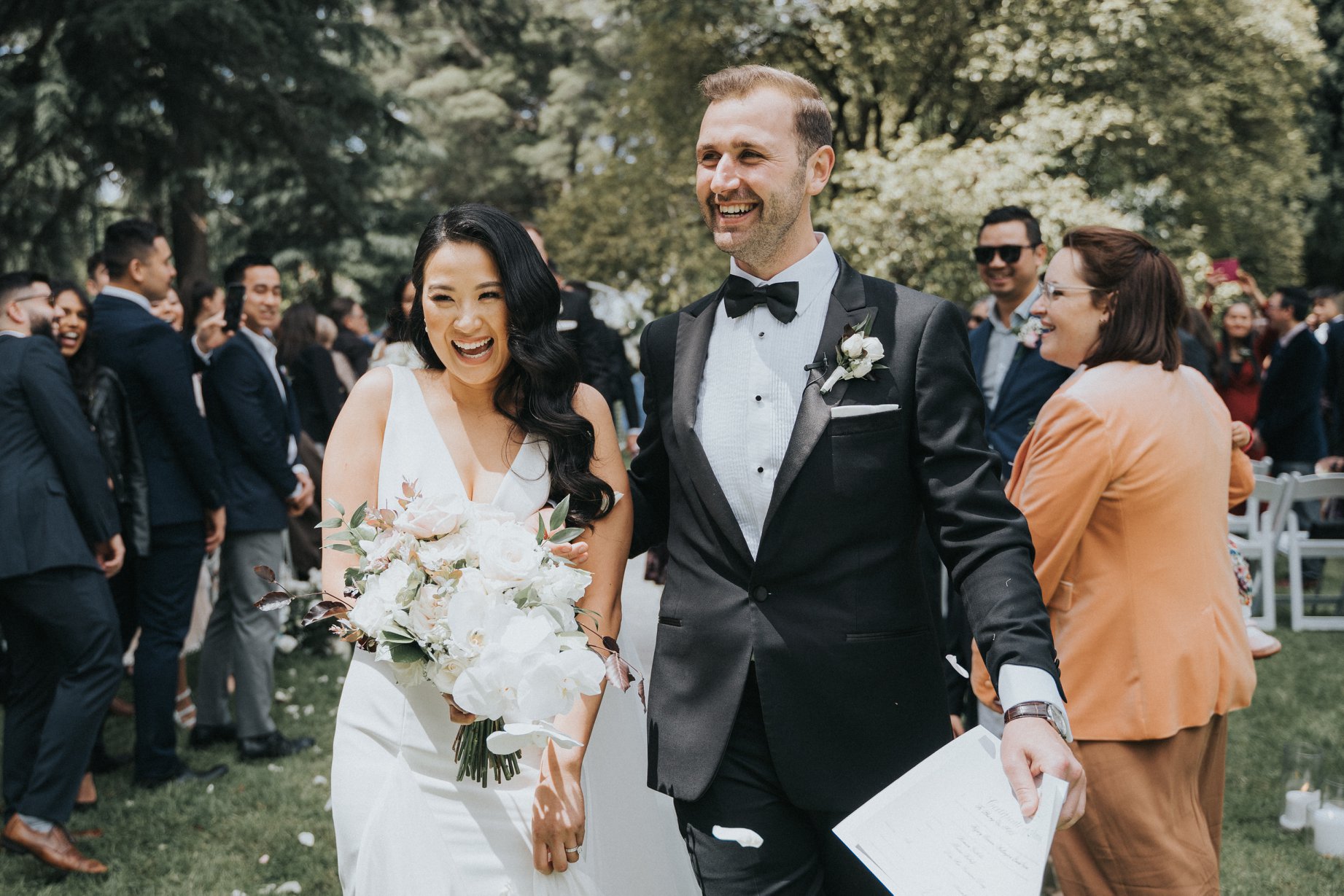 If you're looking for the perfect blend of riverside charm and city glamour, Hawthorn's Leonda by the Yarra is the venue for you! Tucked away on the banks of the Yarra River, Leonda offers exquisite indoor and outdoor wedding spaces you won't be able to resist. Vibrant greenery, breathtaking garden views, slick architectural design, and elegant floor-to-ceiling glass overlooking enchanting weeping willows are just a sprinkle of the magic that awaits. Known for their flexibility, exceptional service, superb cuisines, and optimal location, Leonda by the Yarra won't disappoint.
Visit Leonda by the Yarra
---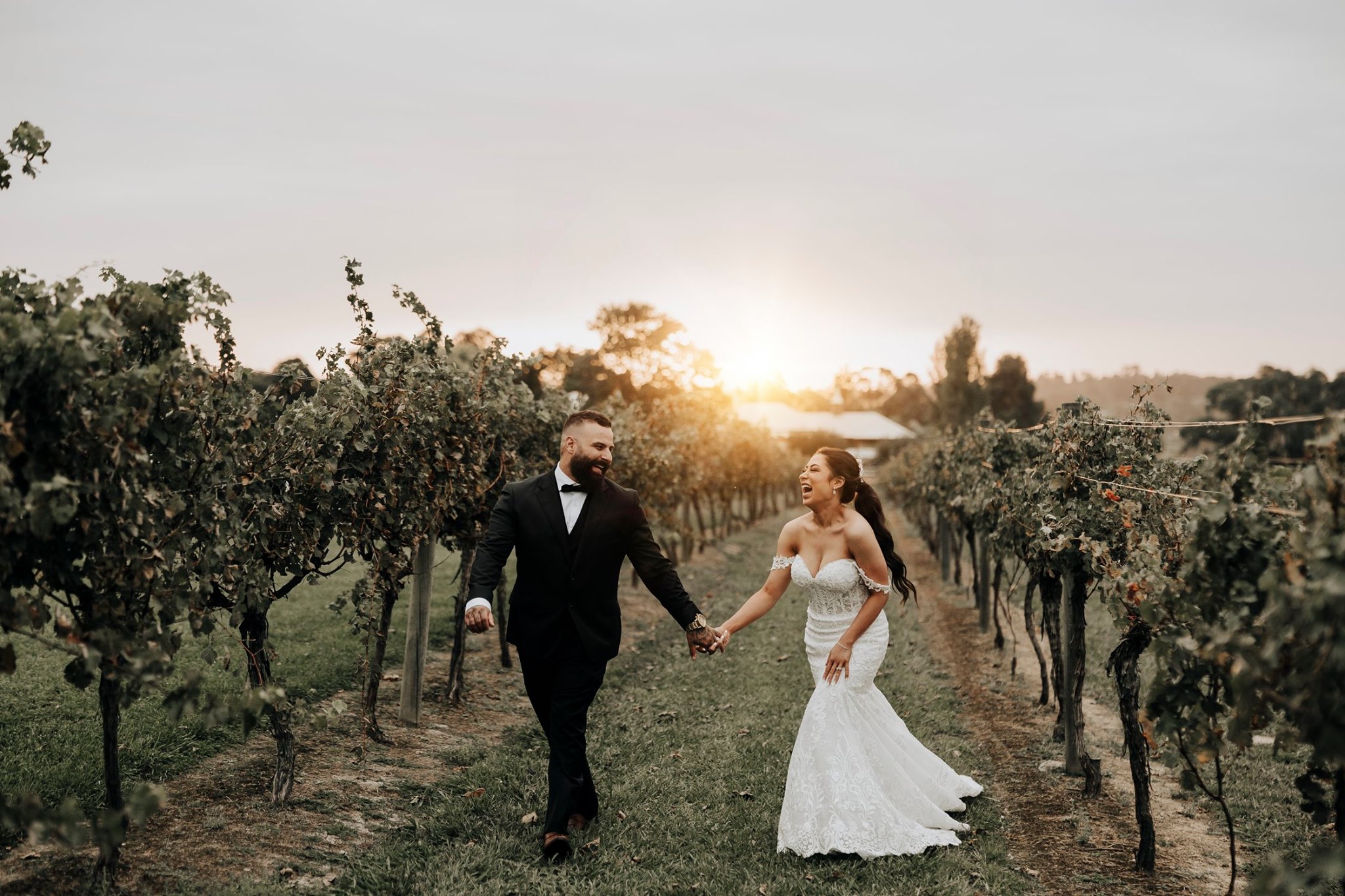 Want to escape the hustle and bustle of city life and escape to a world-famous wine region? If so, the Yarra Valley's glorious Vue on Halcyon may be your dream winery venue come true! Complete with uninterrupted vineyard views, Vue on Halcyon offers endless picture-perfect photo opportunities. You'll adore the stretching green paddocks, romantic rose arbour, rustic architecture, charming non-denominational chapel, and elegant vineyard aesthetic of Vue on Halcyon.
Check Out Vue on Halcyon
---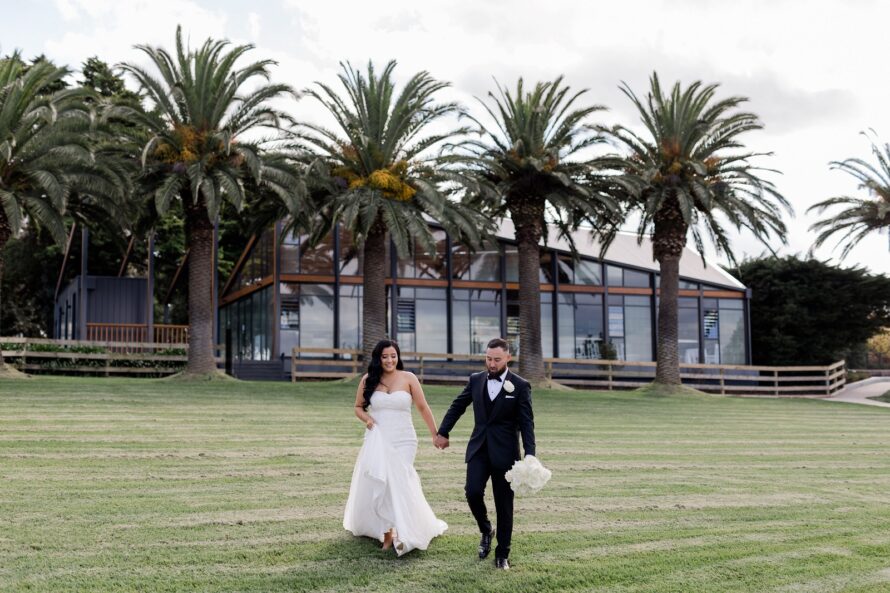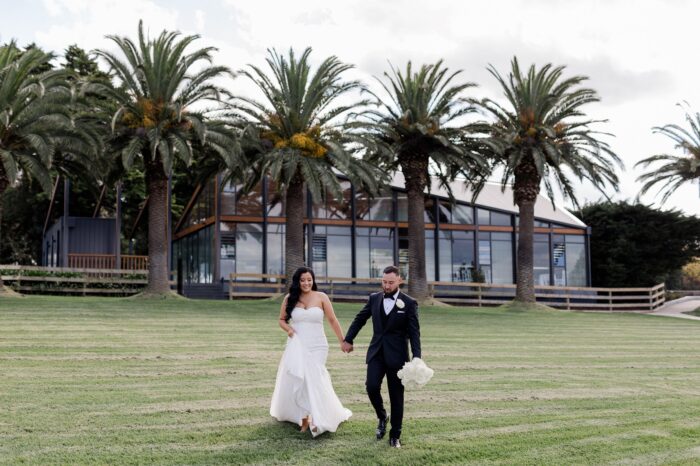 Sprawling vineyard vistas meet sweeping farmland views at Marnong Estate Mickleham: a stunning winery wedding venue just a stone's throw away from Melbourne CBD and Melbourne Airport. This picturesque Mickleham wedding venue has everything you need for an unforgettable celebration, including elegant ceremony and reception spaces, world-class catering, incredible wines, breathtaking views, and endless photo opportunities.
Visit Marnong Estate
---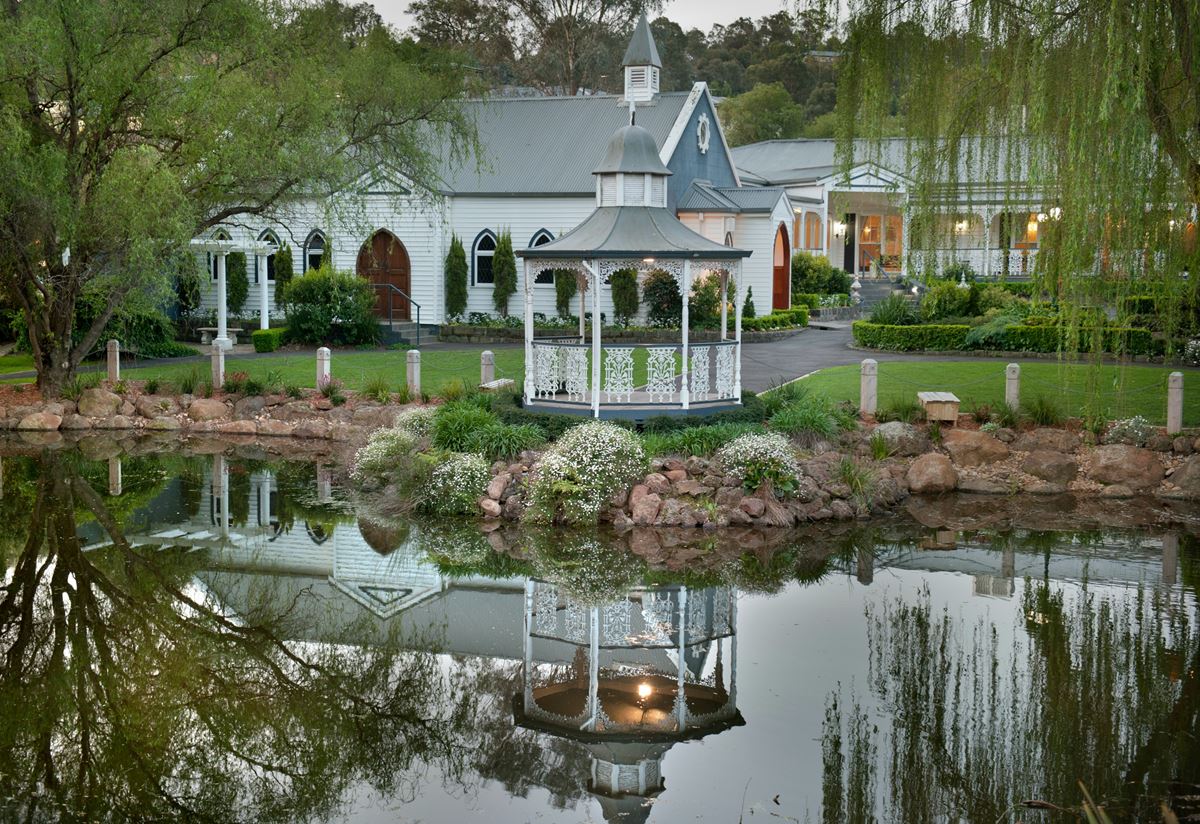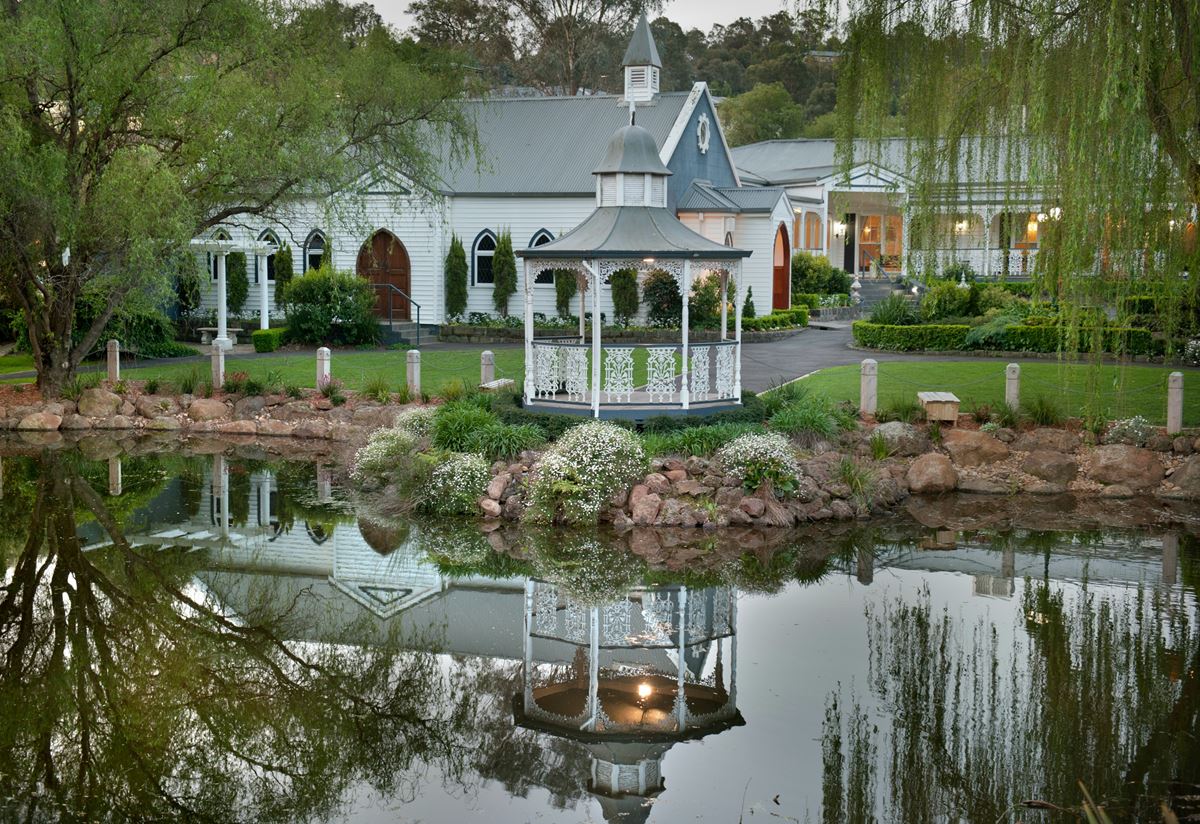 Ballara Receptions is a magical all-in-one garden wedding venue plucked straight out of a fairytale storybook. Tucked away in Melbourne's gorgeous suburb of Eltham at the foothills of the Yarra Valley, this picturesque Victorian estate offers a romantic setting unlike any other. Ballara Receptions boasts a tranquil lakeside secret garden, a secluded courtyard, a grand ballroom, an idyllic chapel, and an exquisite Victorian gazebo.
Find Out More
---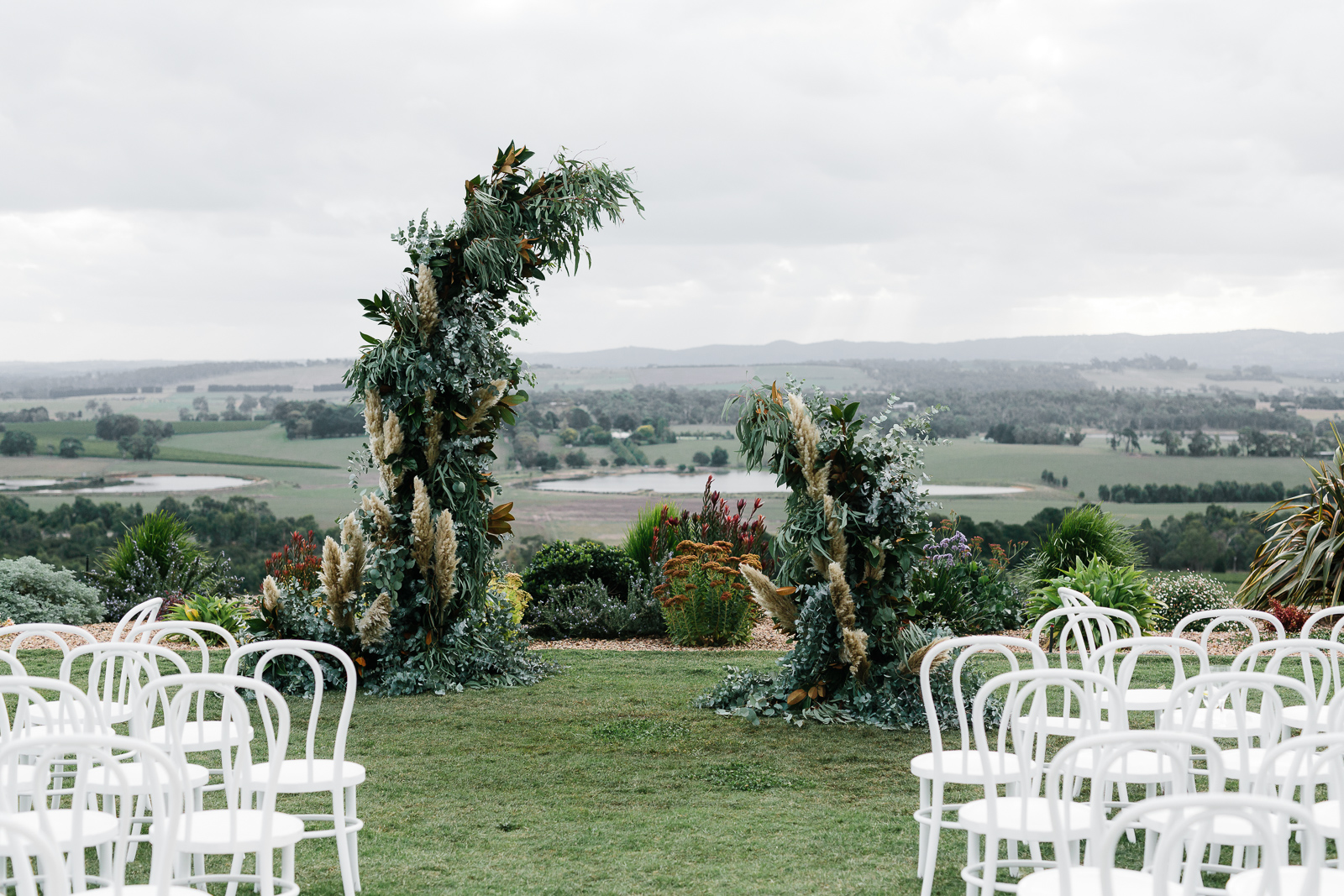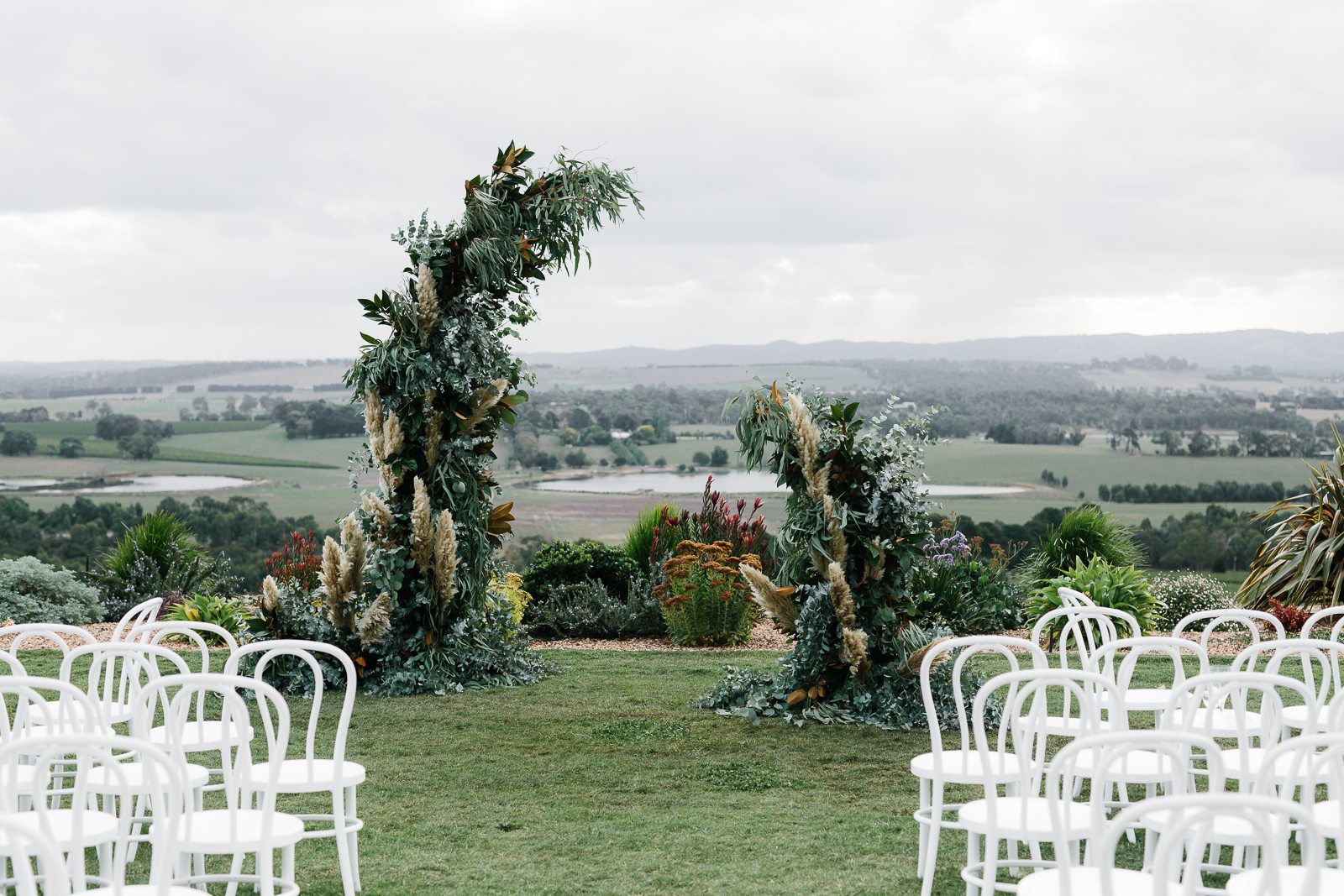 Levantine Hill in the Yarra Valley effortlessly blends stunning contemporary architecture with idyllic natural settings. This luxury wedding destination boasts sweeping vineyard vistas and expansive glass walls looking out to the vines and the sun-kissed outdoor terraces and gardens. For award-winning wines, endless photo opportunities, unforgettable sunsets, and unique interior design, Levantine Hill is the perfect vineyard wedding venue for you! You can even make a grand helicopter entrance and soak up the breathtaking atmosphere before landing.
Visit Levantine Hill
---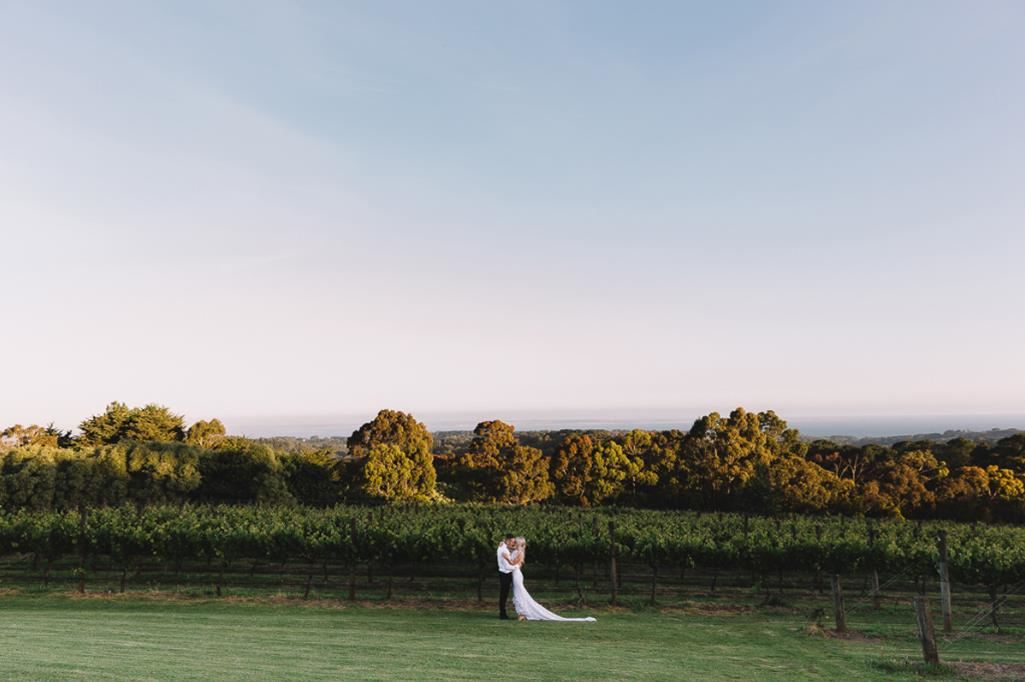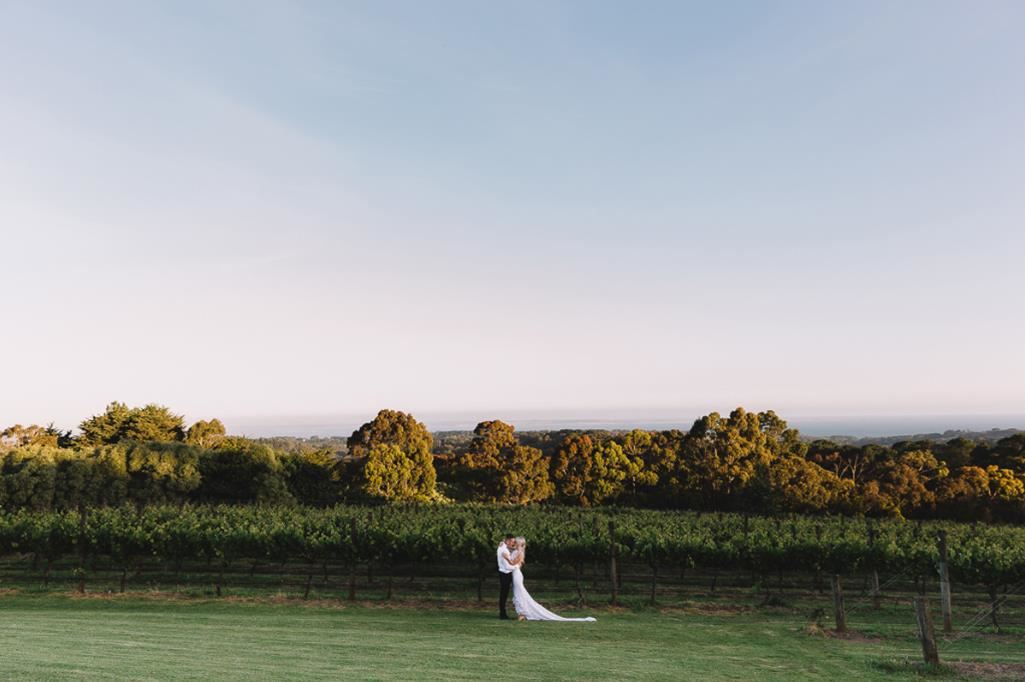 Max's Restaurant at Red Hill Estate is an intimate, multi-award-winning wedding venue located on the stunning Mornington Peninsula. It boasts panoramic vineyard views, a gorgeous lawn area, a beautiful terrace space, and a lovely contemporary interior complete with wraparound glass and timber detailing. For bespoke menus, country charm, and thoughtful, professional service, look no further than Max's Restaurant at Red Hill Estate.
Check Out Max's Restaurant
---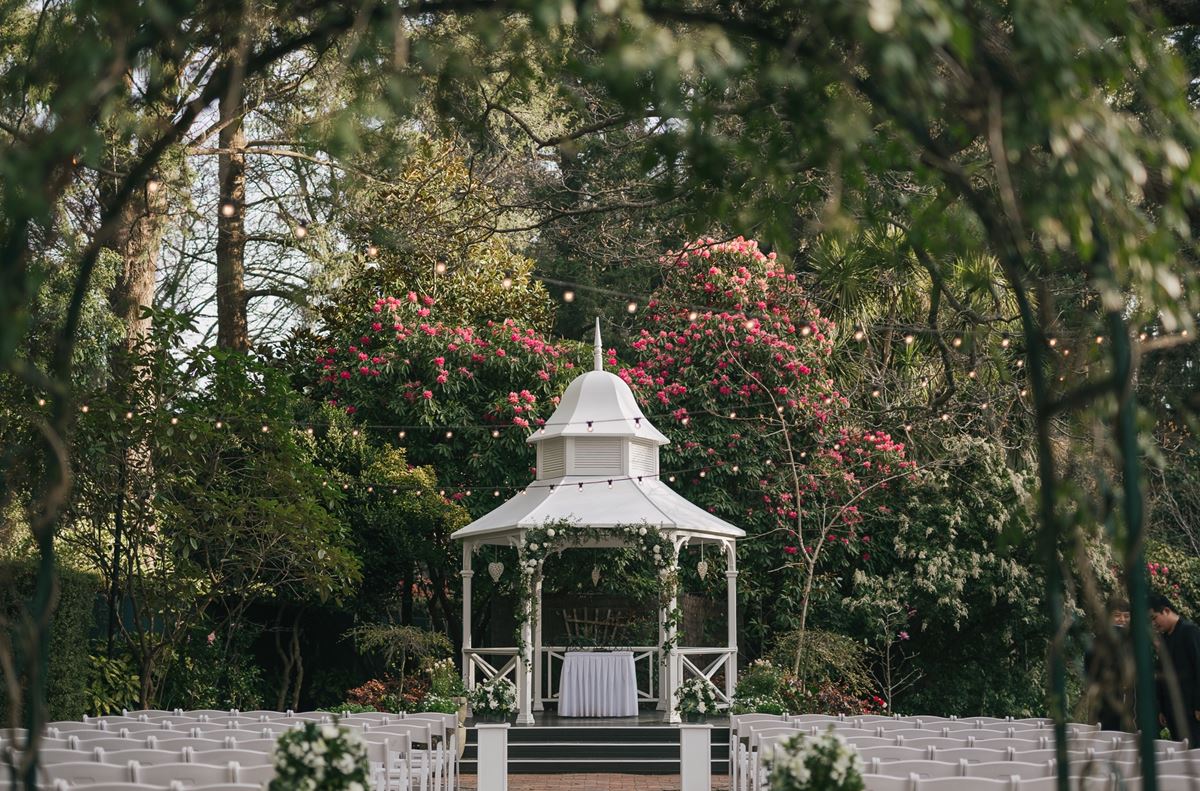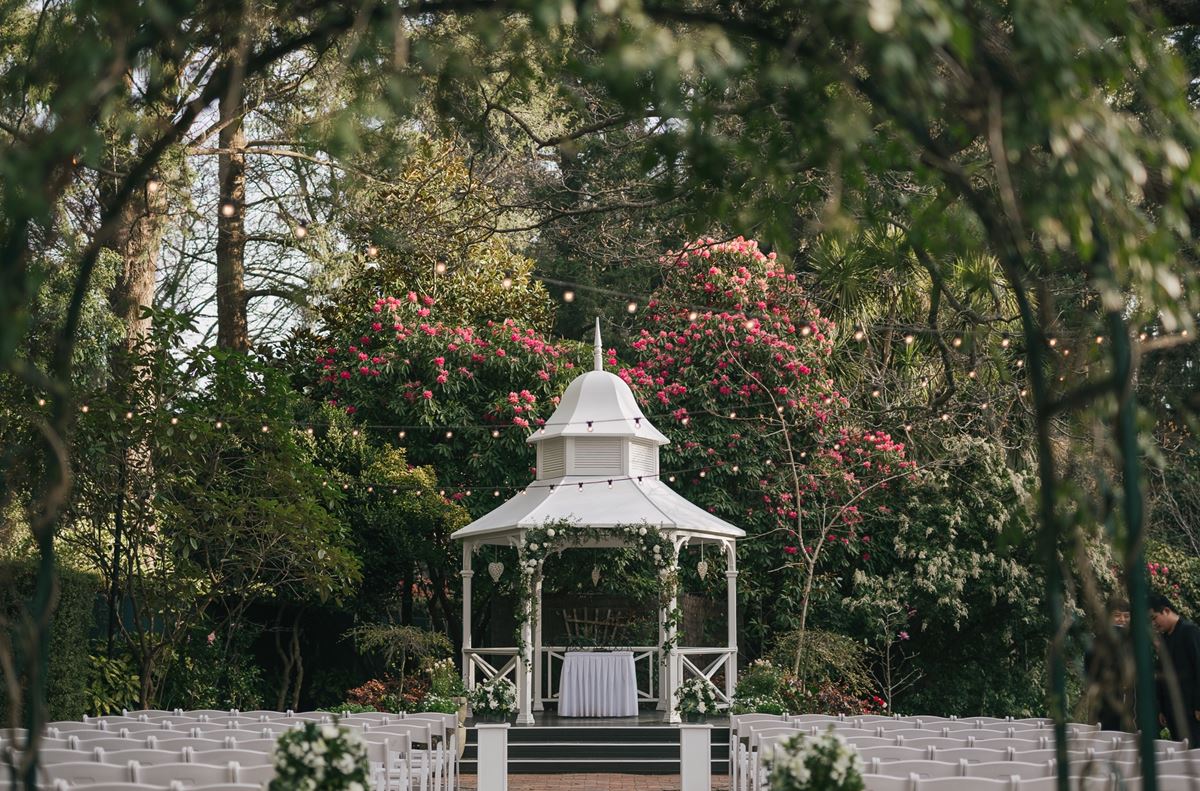 Sherbrooke's Poet's Lane is the epitome of magical garden wedding venues. The second you arrive, you'll feel swept up in a dream of lush plant life, vibrant florals, intricate architecture, and charming twisted trees. Poet's Lane boasts a variety of picturesque pathways, a gorgeous bridge, and timeless water features. You may choose to wed in the stained glass chapel or an enchanting outdoor location — the idyllic white gazebo or manicured gardens. The spacious indoor reception room overlooks the gardens while boasting its own charm, including crystal chandeliers and dazzling high ceilings.
Visit Poet's Lane
---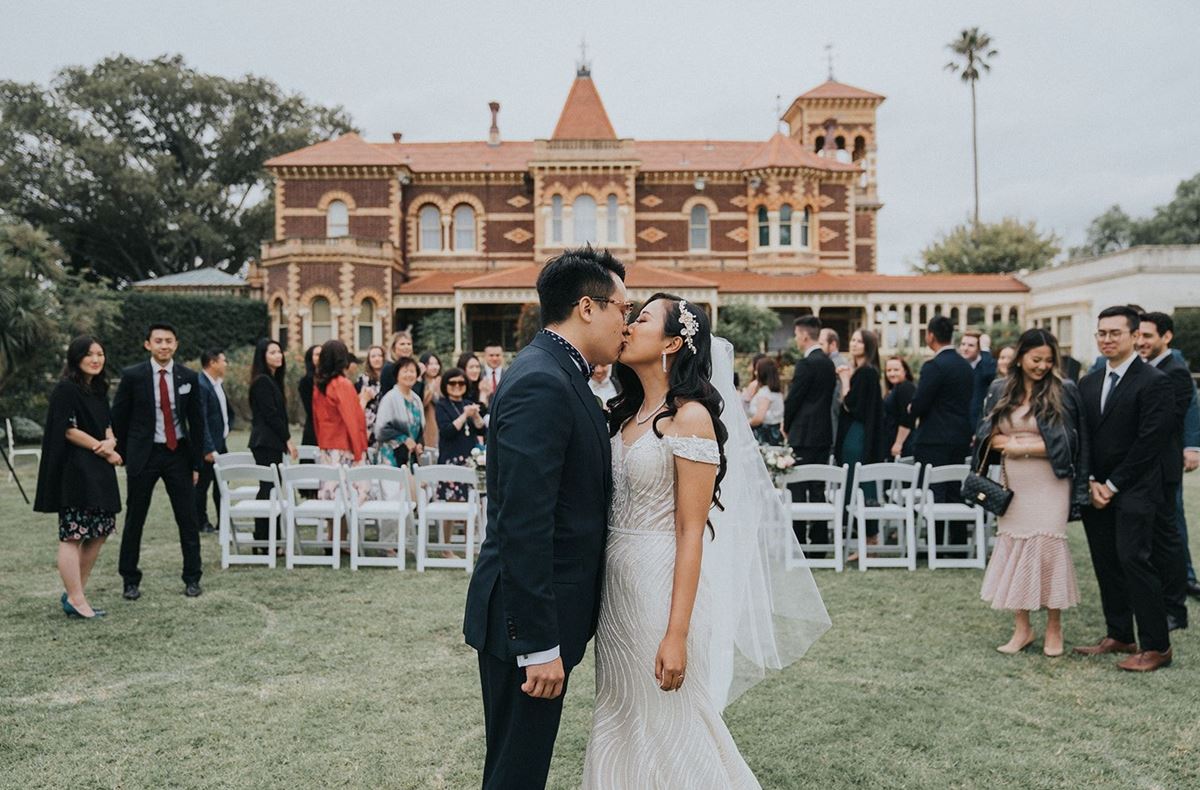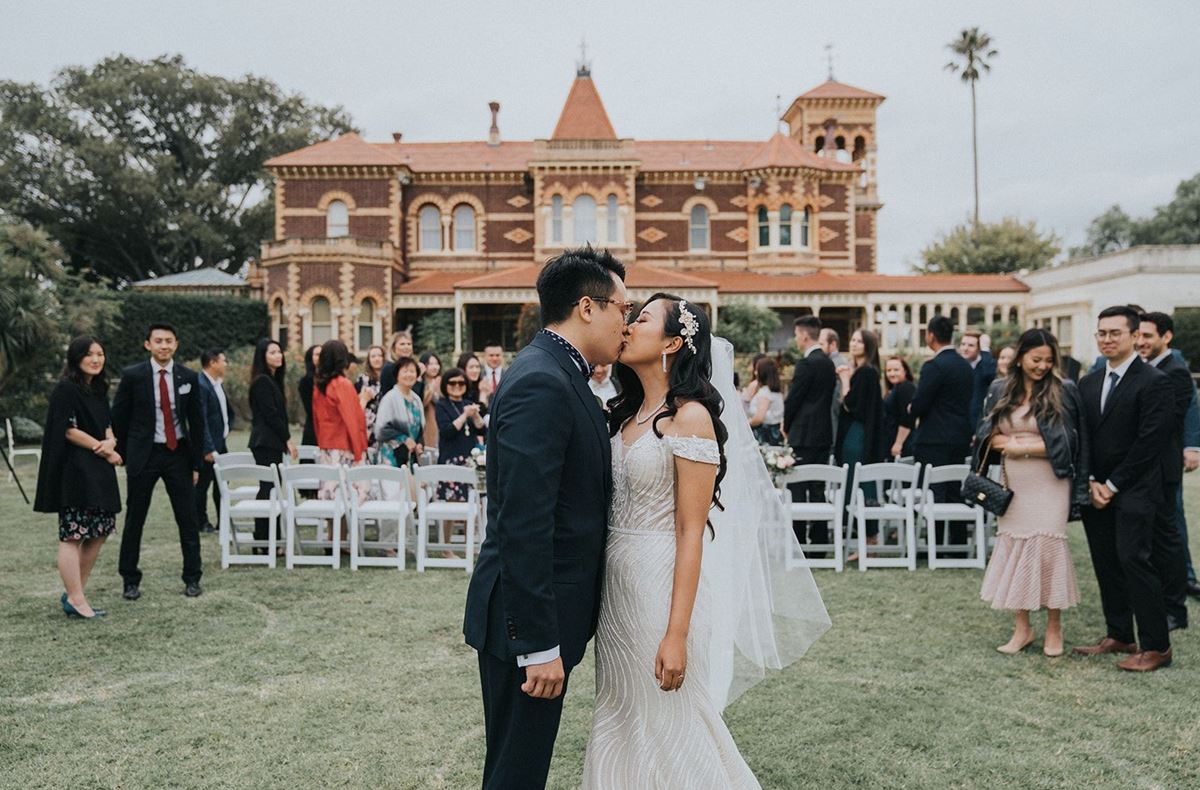 If you're planning a sophisticated, glamorous affair of a bygone era, maybe a heritage-listed mansion is the venue for you! Complete with a breathtaking ballroom, exceptionally-maintained gardens, Hollywood art deco flair, and historical detailing, Elsternwick's Rippon Lea Estate is truly a one-of-a-kind, fairytale-like setting. Whether you'd like an intimate affair with your nearest and dearest or an extravagant occasion with all the bells and whistles, Rippon Lea Estate can accommodate you.
Check Out Rippon Lea Estate
---
Melbourne offers a wide array of gorgeous garden wedding venues for you to explore, depending on your style and theme. Browse more garden wedding venues in Melbourne here.