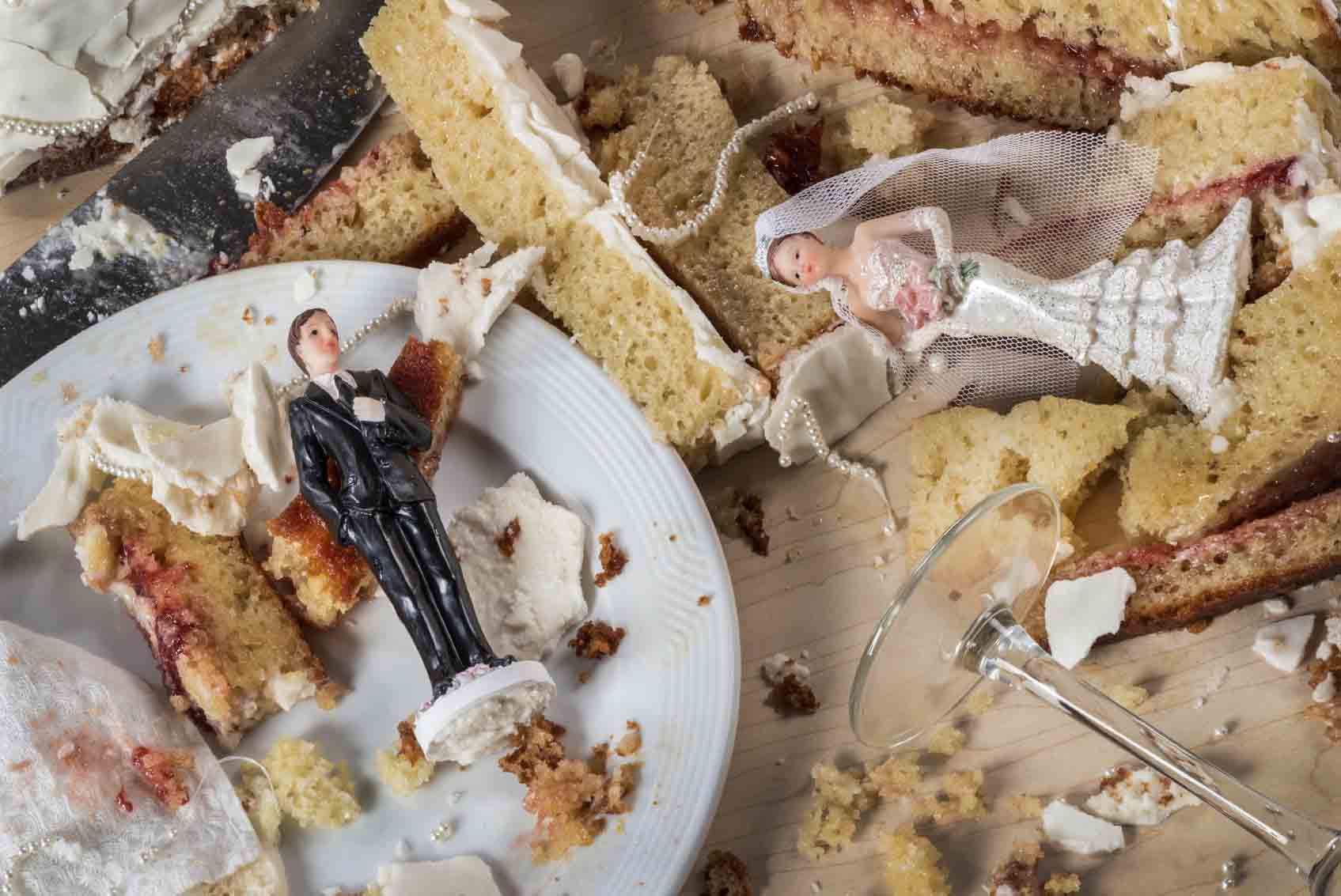 A mob of angry French football fans has trashed a wedding reception using iron bars and smoke bombs – all because the groom changed footy teams. The worst bit? They got the wrong reception.
The military-style attack, which was so violent staff at the venue thought it was a terrorist attack, was unleashed because the unnamed groom changed loyalties and stopped barracking for Saint-Étienne  – and dared to redirect his loyalty to the rival team of Olympique Lyonnaise.
Yep, we couldn't make this up, folks.
Ten die-hard fans of the Saint-Étienne football team, known as 'Magic fans', raided the reception at Chateau de Talance wedding reception in Denice, Eastern France wielding iron bars and smashing their way through the wedding buffet – and the wedding cake.
Wearing masks, they released green smoke bombs while shattering dozens of plates and glasses, ripping up table cloths and terrifying the catering staff.
According to the Daily Mail, the venue's staff believed they were witnessing a terrorist attack, with one staff member saying, "It was a real commando operation. Everything was going through our heads when it happened. We even thought it might be terrorists. They smashed everything. The staff were traumatized."
The worst bit of this appalling – and highly criminal – behaviour was the thugs chose the wrong reception venue and, therefore, the wrong wedding.
Yes, they ruined the wrong groom's wedding.
The intended groom, who abandoned his loyalty to Saint-Étienne to become the leader of the Olympique Lyonnais fan base was enjoying his wedding reception eight kms up the road at another reception venue.
Both football clubs are located in the region of Rhône-Alpes and have demonstrated a bitter rivalry which dates back to 1951 and clearly extends beyond the pitch.
Thankfully, the innocent couple whose wedding reception was trashed were not present when the attack occurred as they were exchanging vows at a nearby church.
Magic fans enjoy a day out watching their favourite team on field. Image: ASSE – Association Sportive de Saint-Etienne via Facebook (
Please note, this is a generic picture and doesn't purport to depict any fans involved in the attack
)