Whether you're planning a Christmas wedding or need some ideas for your Christmas table centrepieces, we've enlisted the help of Flower Head Events Melbourne to bring you all the festive floral inspiration.
Based in Melbourne, Flower Head Events specialise in sourcing stunning, high-quality flowers for their bouquets and floral arrangements. This talented team of ABIA-award-winning florists has been creating floral masterpieces for weddings and special events across Victoria since 2017.
check out flower head events
---
Beautiful Bouquets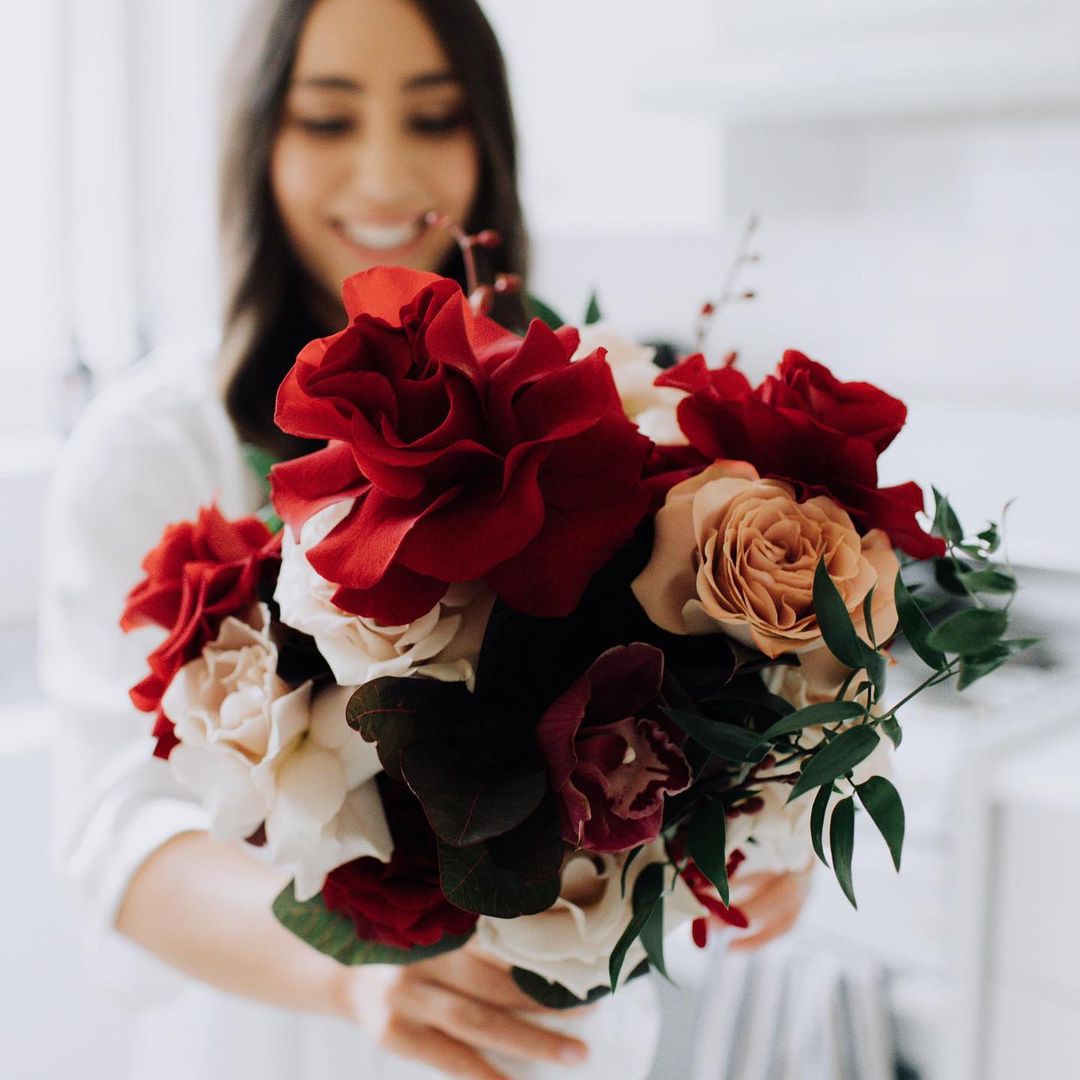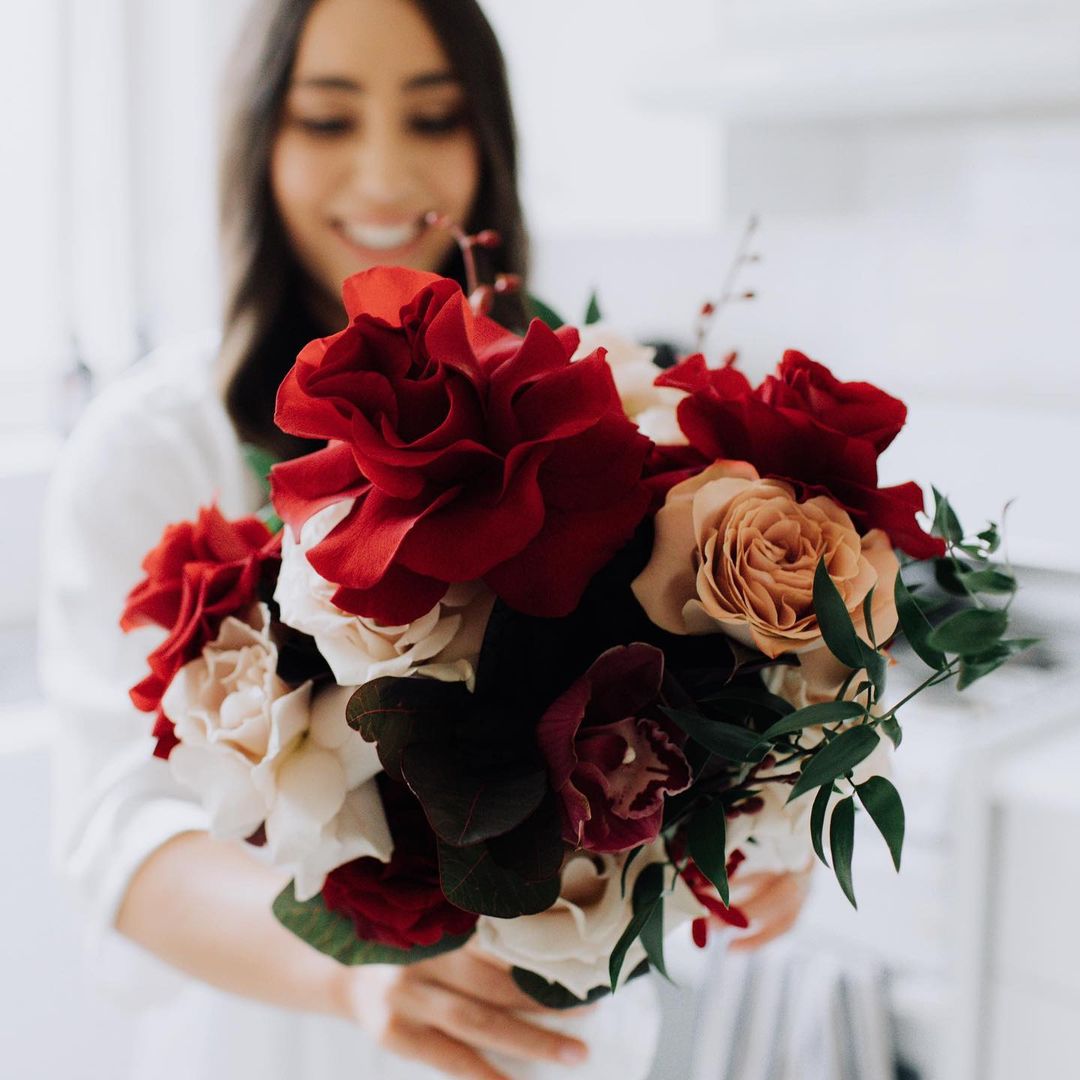 "We specialise in large wedding quality roses, sourced both locally and premium imported varieties. The quality of our roses makes for stunning wedding bouquets and exquisite floral arrangements." – Ben, Flower Head Events.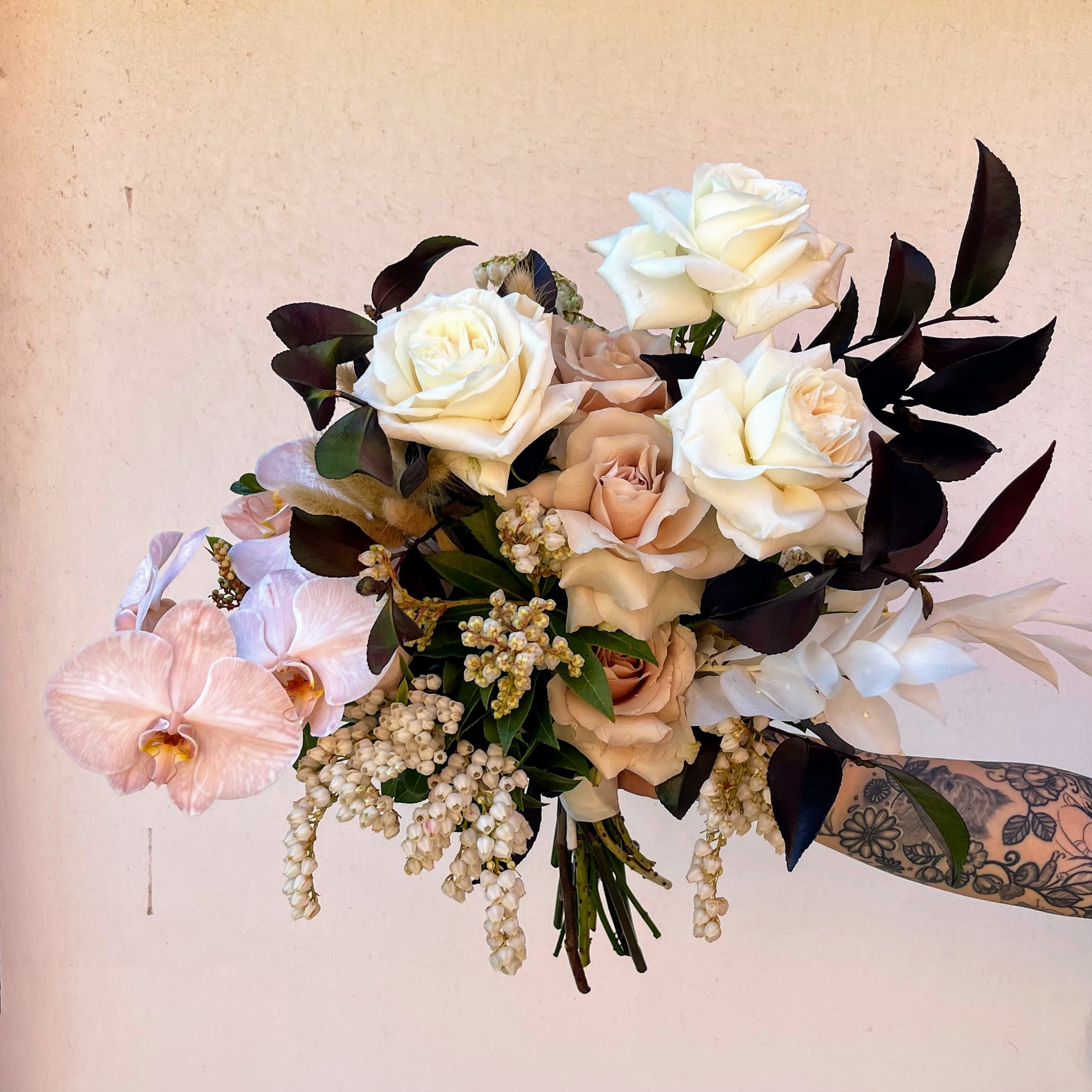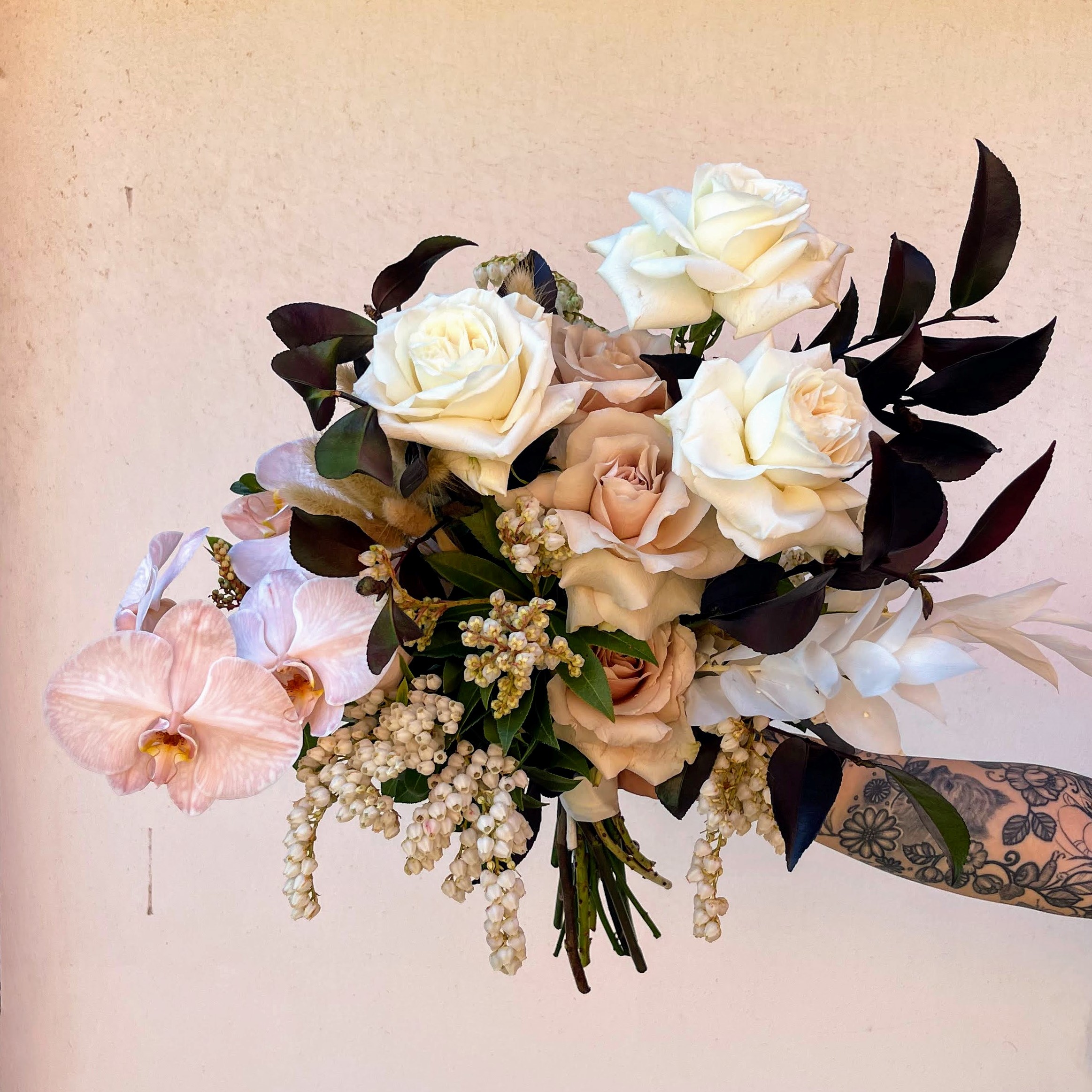 "We love the asymmetrical shape of this bouquet and that it showcases classic wedding colours in a modern way. The dreamy palette of soft blush pinks and whites is so elegant."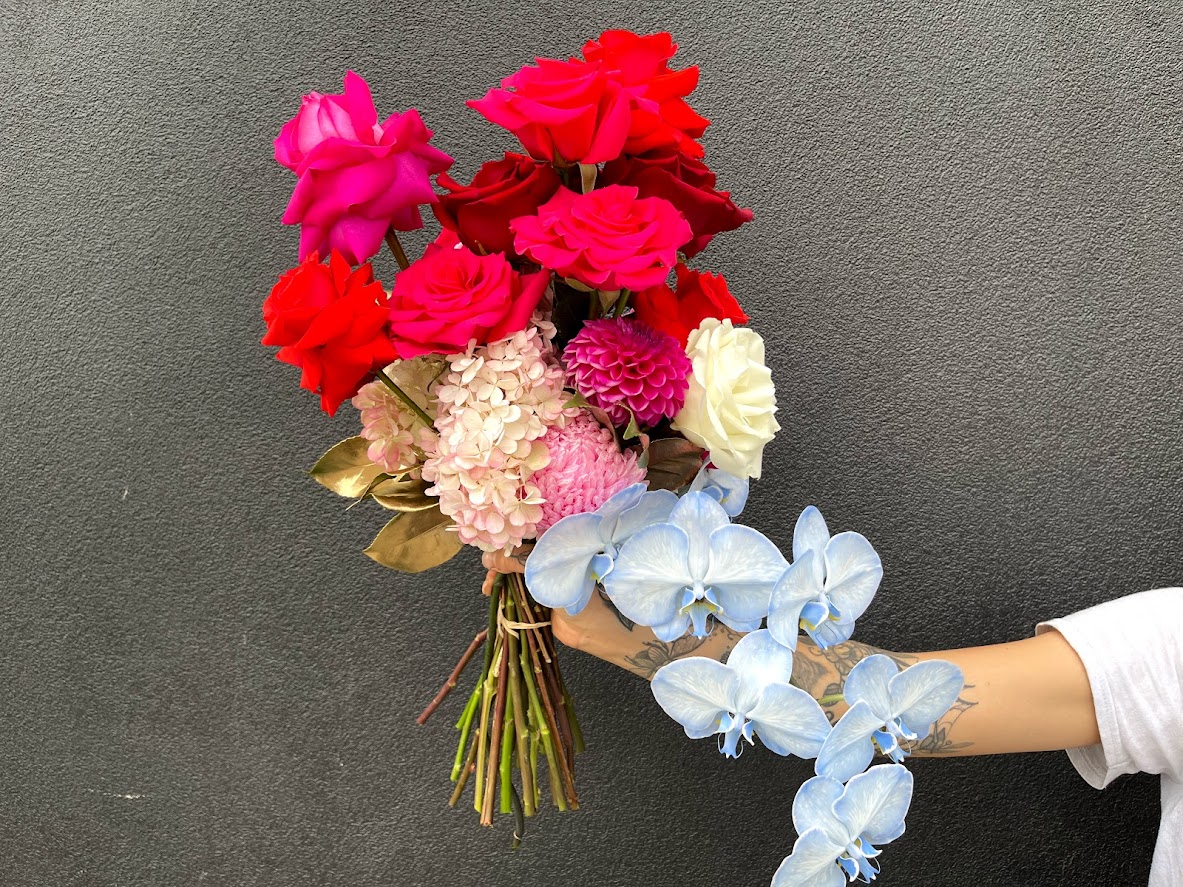 "This striking bouquet was made for a colorful, quirky and confident bride who knew exactly what she wanted! We loved bringing her vision to life and couldn't be happier with the end result."
---
Floral Hoops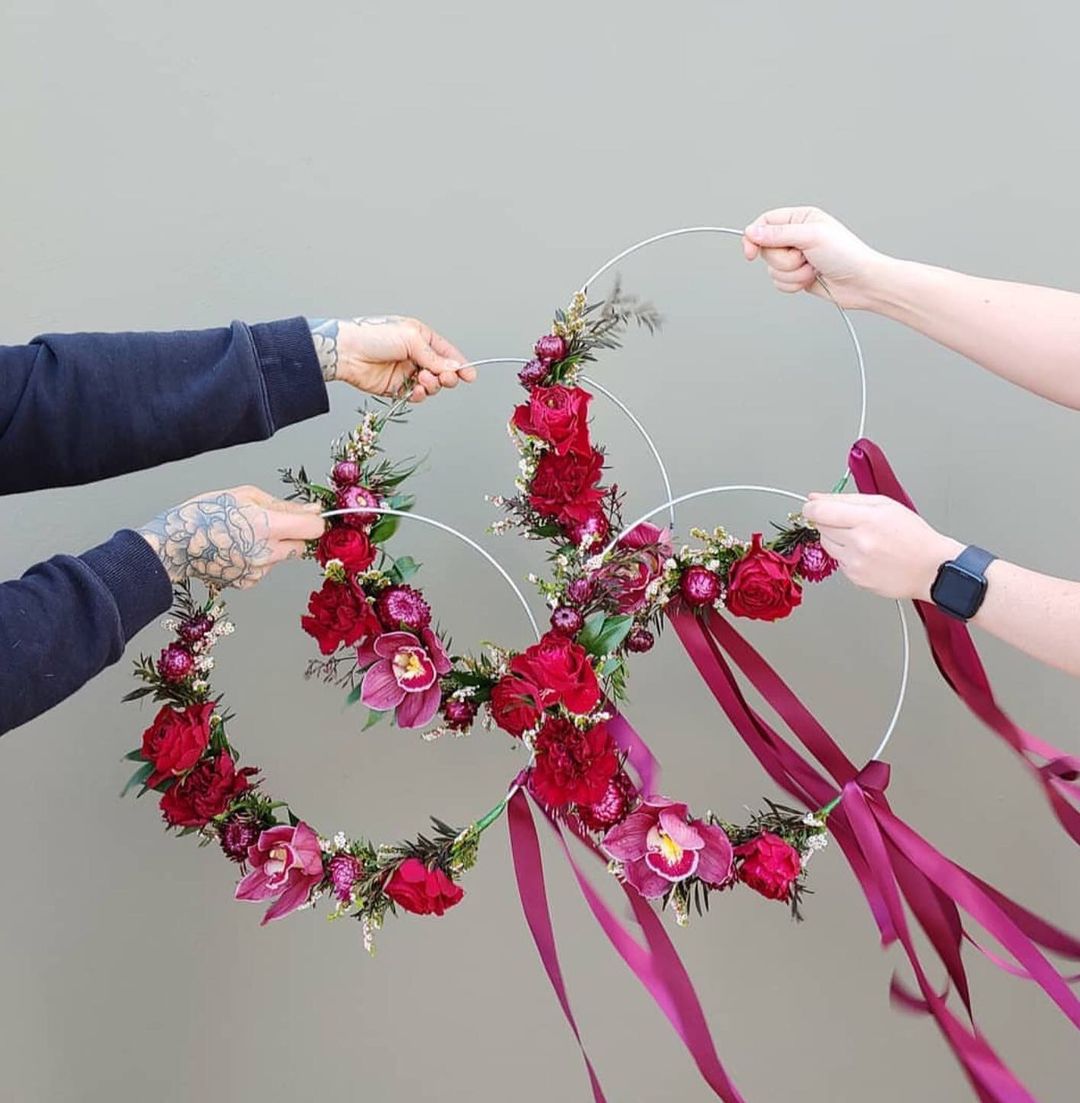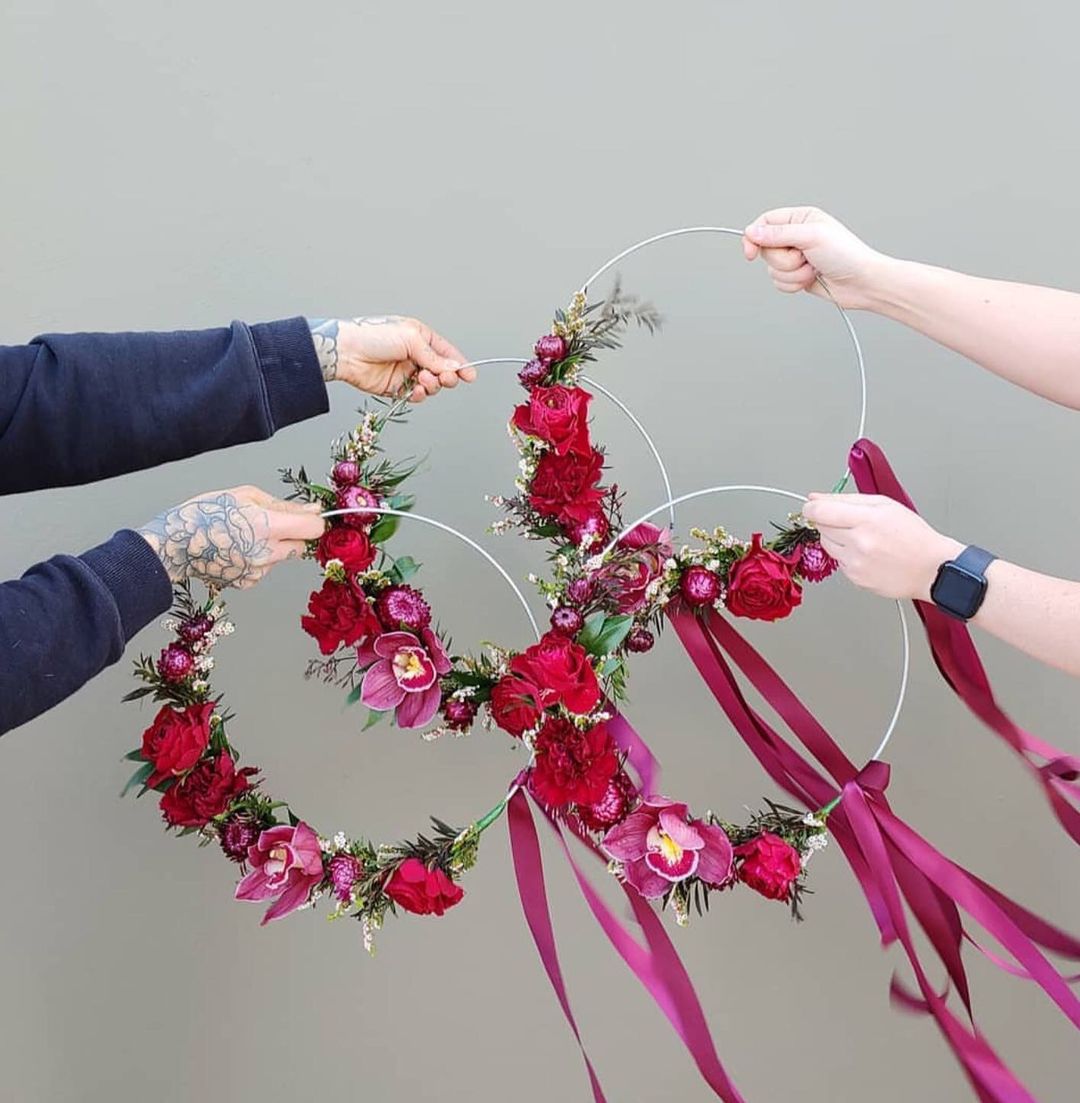 "Floral hoops are a great alternative for bridesmaids bouquets and flower girl bouquets! They are perfect for the couple that wants something a bit different while still keeping to the colour and theme of the bride's bouquet and overall floral palette of the wedding."
visit flower head events
---
Wedding Flower Installations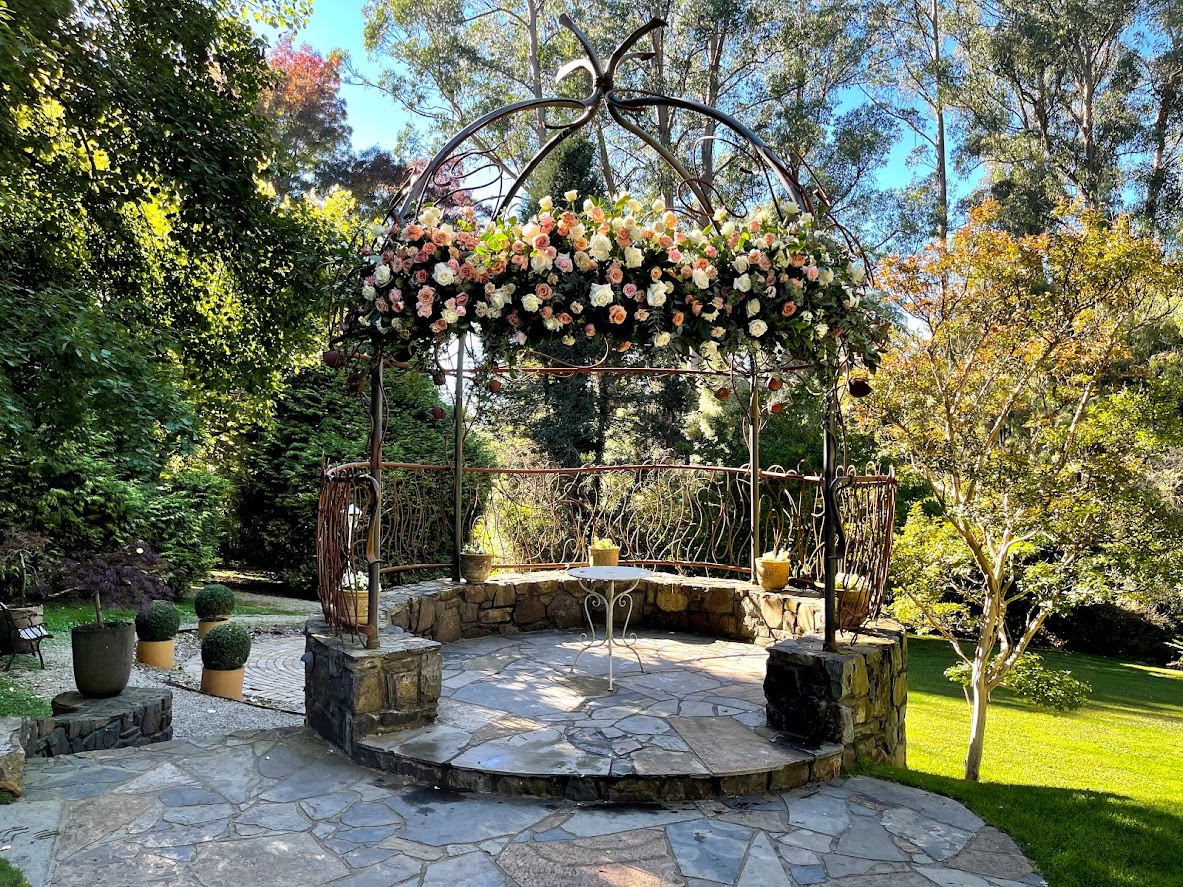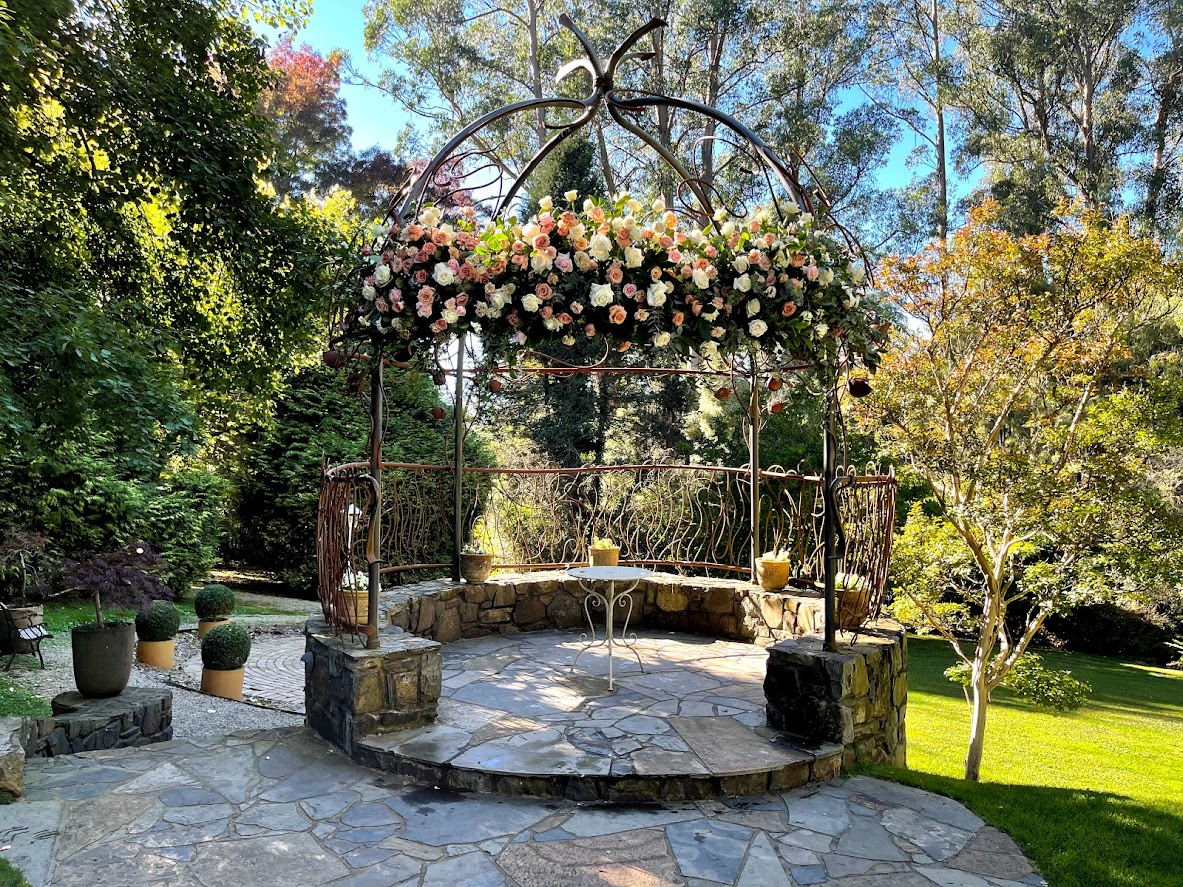 "Having worked at hundreds of venues around Melbourne, we love working closely with venues and event hire companies to coordinate spectacular installations like this one." – Ben, Flower Head Events.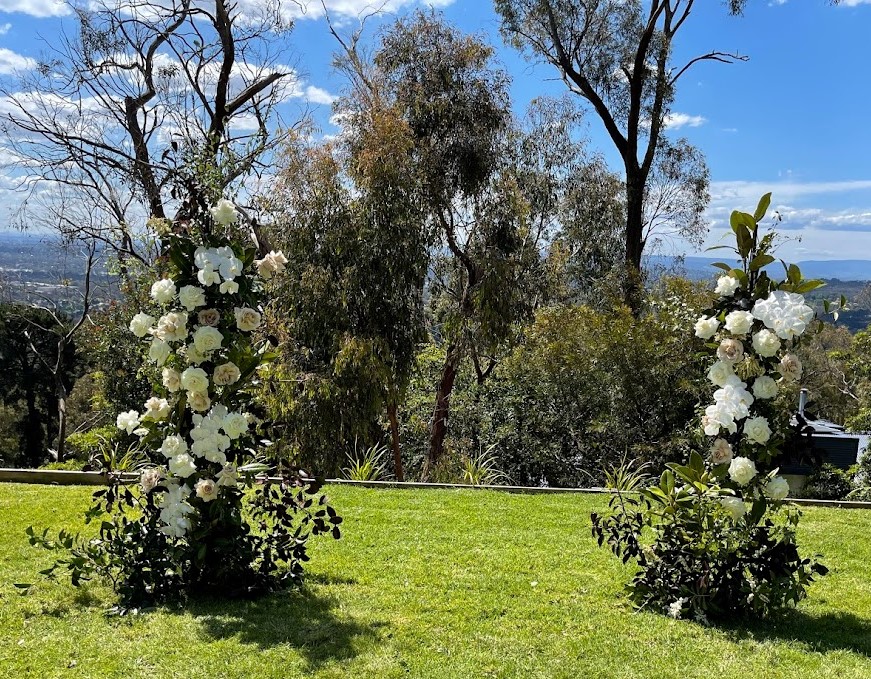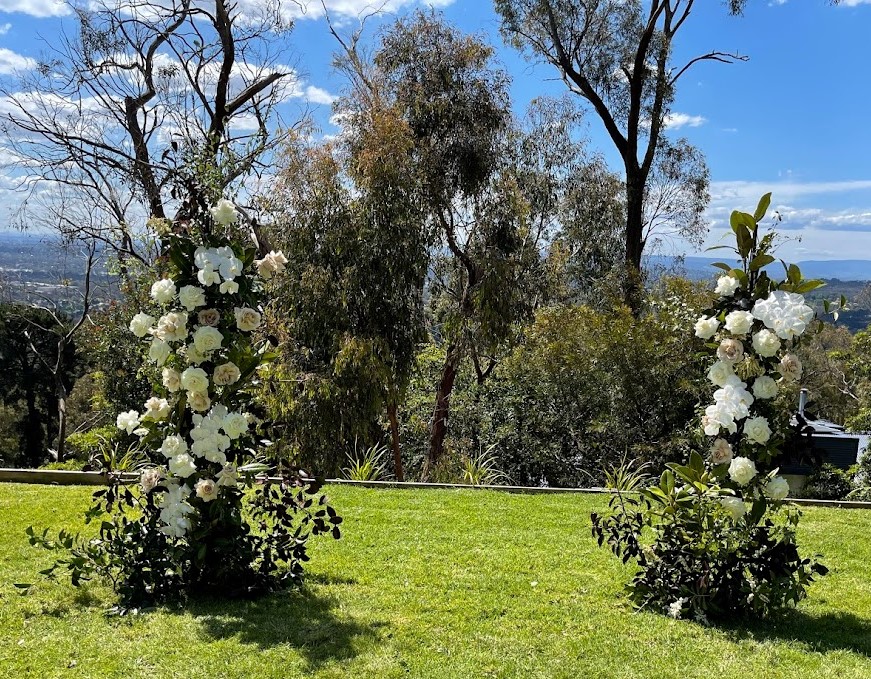 "We put together this ceremony installation for a last-minute backyard wedding with just a few days' notice. After five postponements due to lockdowns, we were able to pull everything together for a truly special day."
---
visit flower head events