We reached out to some of our amazing florists and stylists here at Easy Weddings to get the inside scoop on all things wedding flowers. What bouquet designs and colours are trending? Why has the cost of florals gone up so much? And what should you be budgeting for now? Keep reading to discover their top wedding floral trends, tips, and inspiration for 2023 and beyond!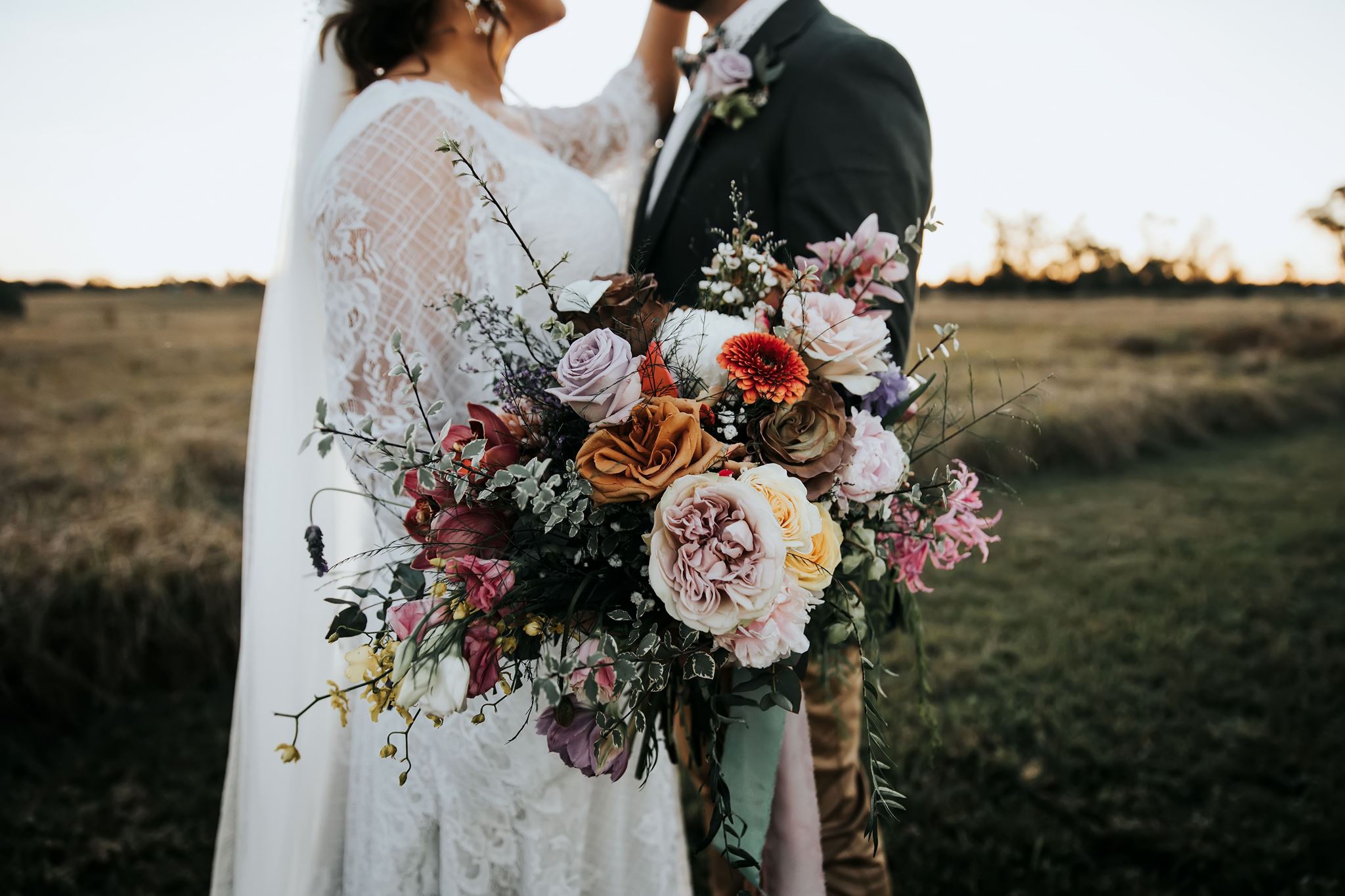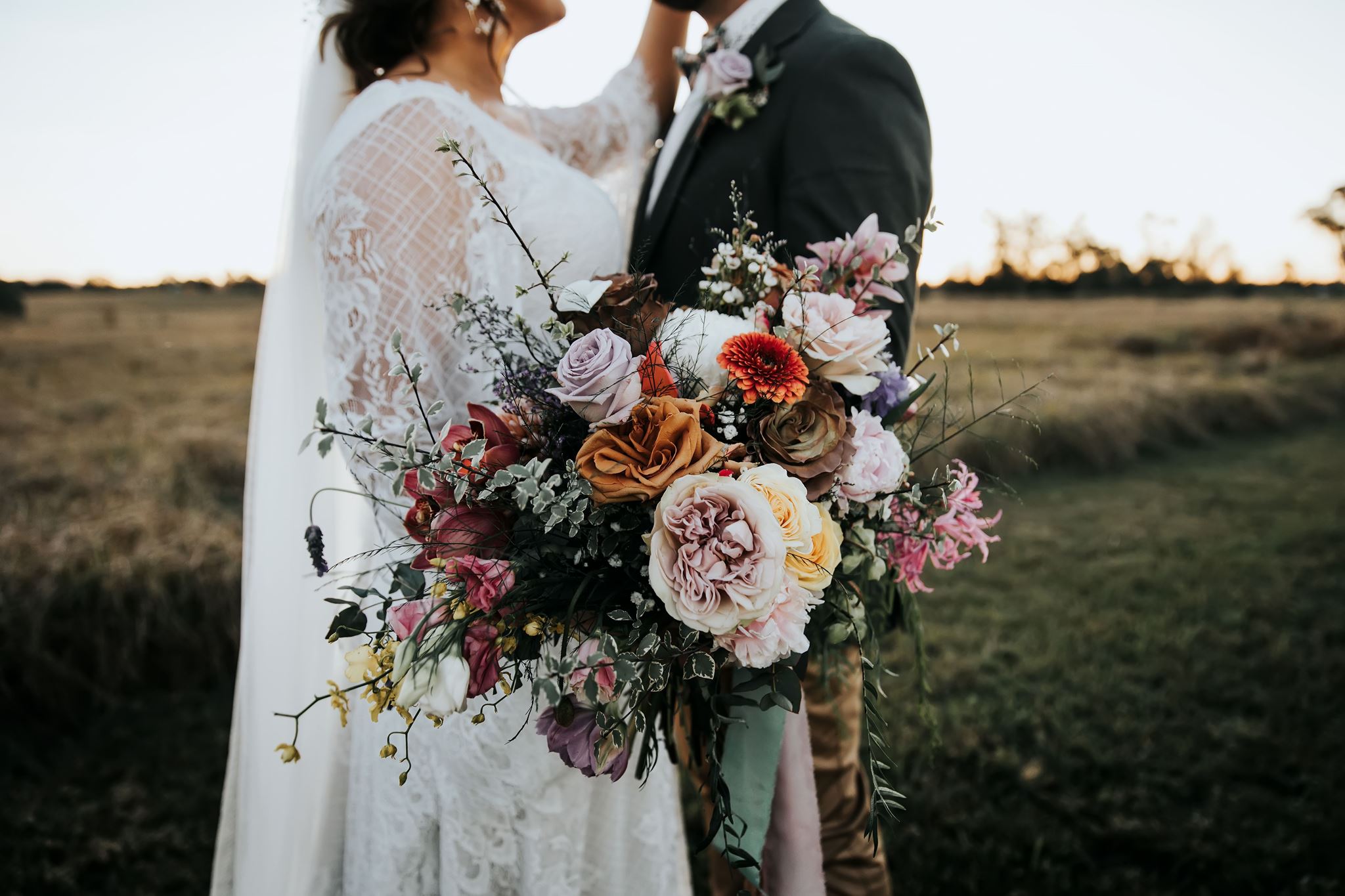 BROWSE WEDDING FLORISTS
What are some of your favourite wedding floral trends you've been seeing this year?
"Bright blooms are certainly on-trend this year," explains Tony from Hailey Paige Flowers Melbourne. "We've been seeing more couples choosing vibrant floral colour palettes in bright and bold tones rather than sticking with the classic white and blush theme."
"I'm loving the individuality and freedom that brides are showing in their style and colour choices when it comes to current wedding floral trends," says Kathy, Lead Floral Designer at Eva Blossom. "I'm seeing everything from completely dried bouquets to lush garden-style arrangements and simple white and green colour scapes to bouquets incorporating every colour of the rainbow! As a floral designer, it's really exciting because you never know what your next client is going to ask for, and each design is a new challenge."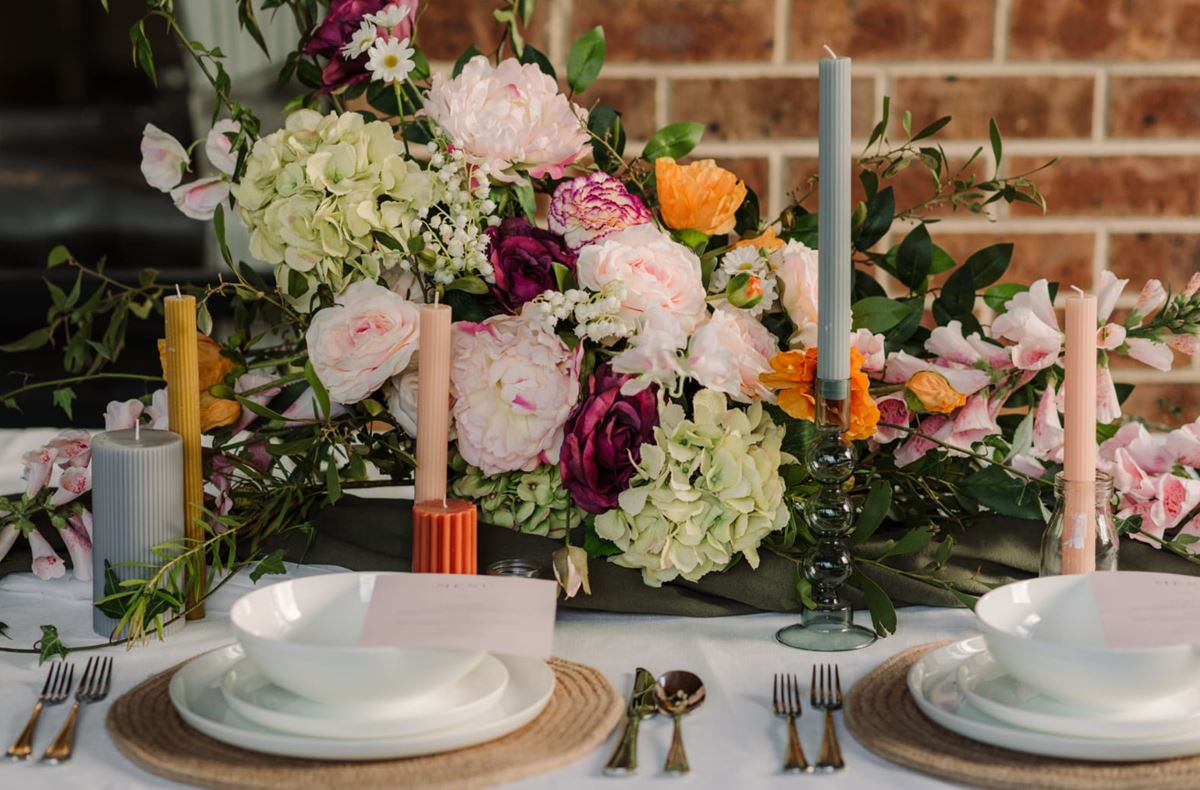 "The majority of our clients still love our signature style featuring wild romantic floral design with palettes of burgundy, deep red and berry tones, with pops of dusky pink and champagne set against lush textural greenery," explains Danni, Creative Director at The Chosen One Sydney. "However, we are now starting to see a push for more floral-driven organic-shaped designs using minimal greenery and focusing more on palette and style than specific blooms."
"I really enjoy seeing wild-looking bouquets with mixed height flower heads and depth to the bouquets rather than the traditional tight round compact bridal bouquets or centrepieces," says Sasha from Bloomfield Flowers Brisbane. "The other trend I'm loving seeing and replicating is Colombian flexed roses with a big dramatic stem of Phalaenopsis Orchid cascading out the bottom."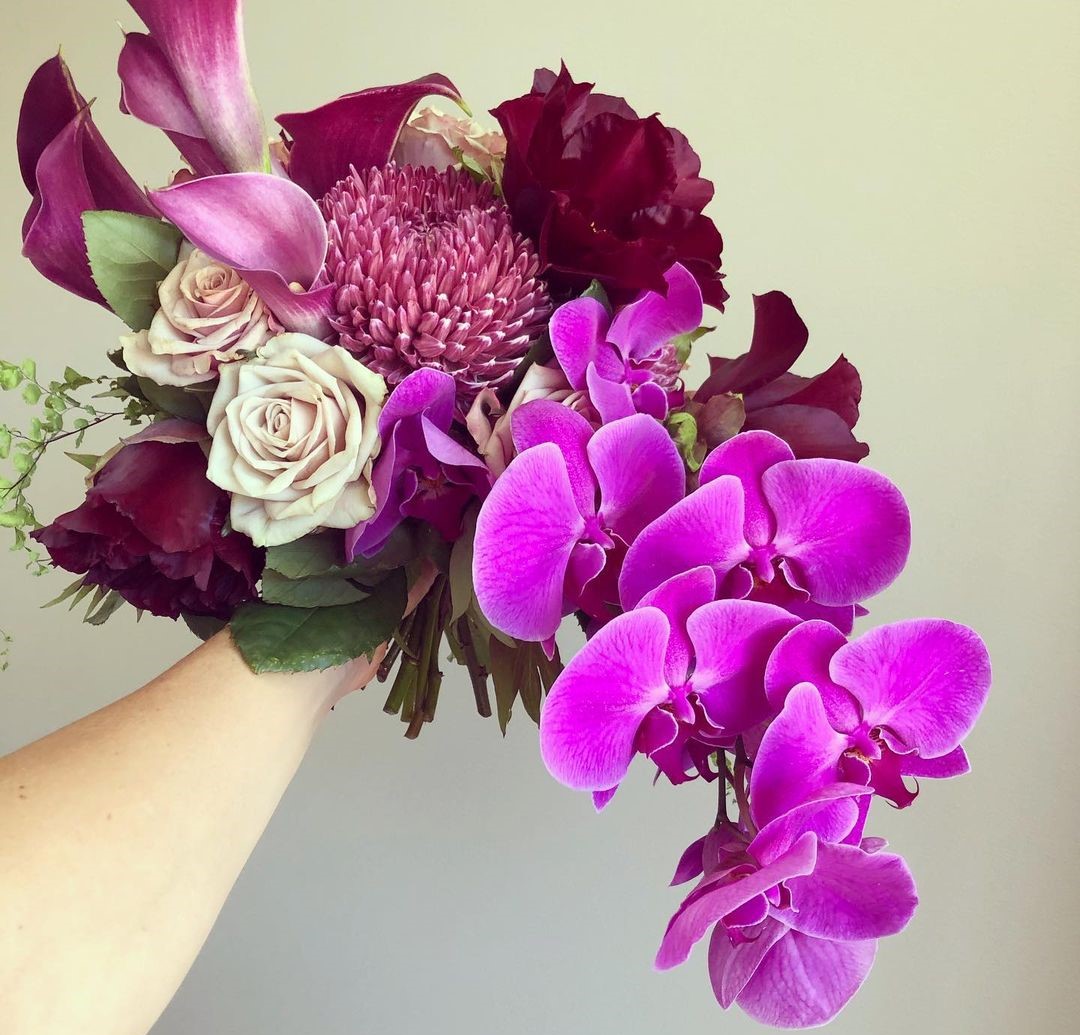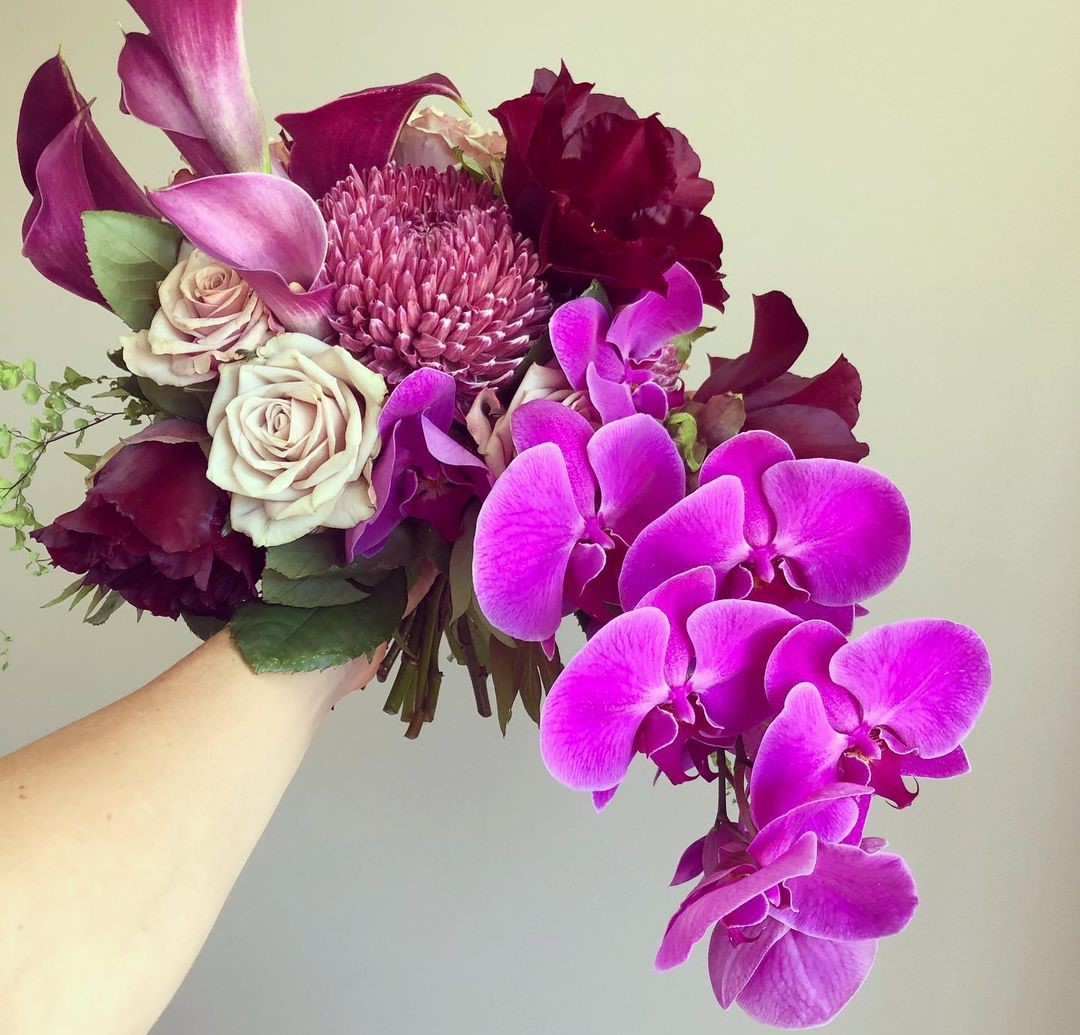 How much can couples expect to spend on wedding flowers in 2023 and into 2024?
According to the team at Hailey Paige Flowers Melbourne, the average budget for wedding flowers has gone up to around $5,000 for 2023 and beyond. Florists are facing challenging supply chain issues due to reduced international passenger flights, which has resulted in shortages of fresh flowers. This means they may be looking at an increase in the price of some flower varieties from between 20-40%.
As a guide, Danni from The Chosen One Sydney recommends breaking down your floral budget using the following guide:
Bridal Party: If you have a wedding party of six to eight people, you should allocate $1,500 to $2,000 on your bridal party florals. It is also worth noting that styles that are more floral-driven and contain less greenery will increase your pricing.
Ceremony: Church or ceremony florals will require another $1,000 to $3,000, depending on location and style. Church ceremonies are generally less expensive due to the simplicity of traditional arrangements used, while more modern ceremonies carry a higher floral cost, typically with the creation of arbours, arches or backdrops and floral runners lining the aisles.
Reception: Reception styling can vary considerably; however, for 100 to 150 guests, we would advise that with a traditional bridal table, 10-15 guest tables and one feature area (cake table, welcome and seating chart area or dancefloor installation), you should budget $4,500 to $6,000.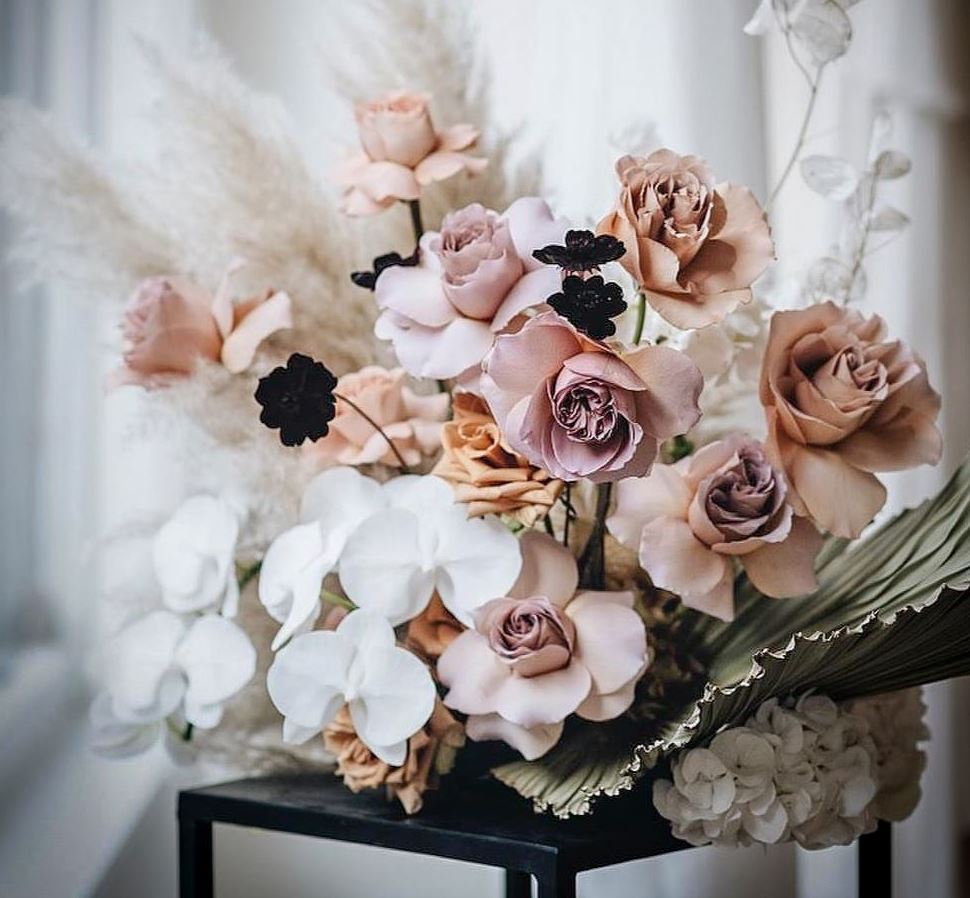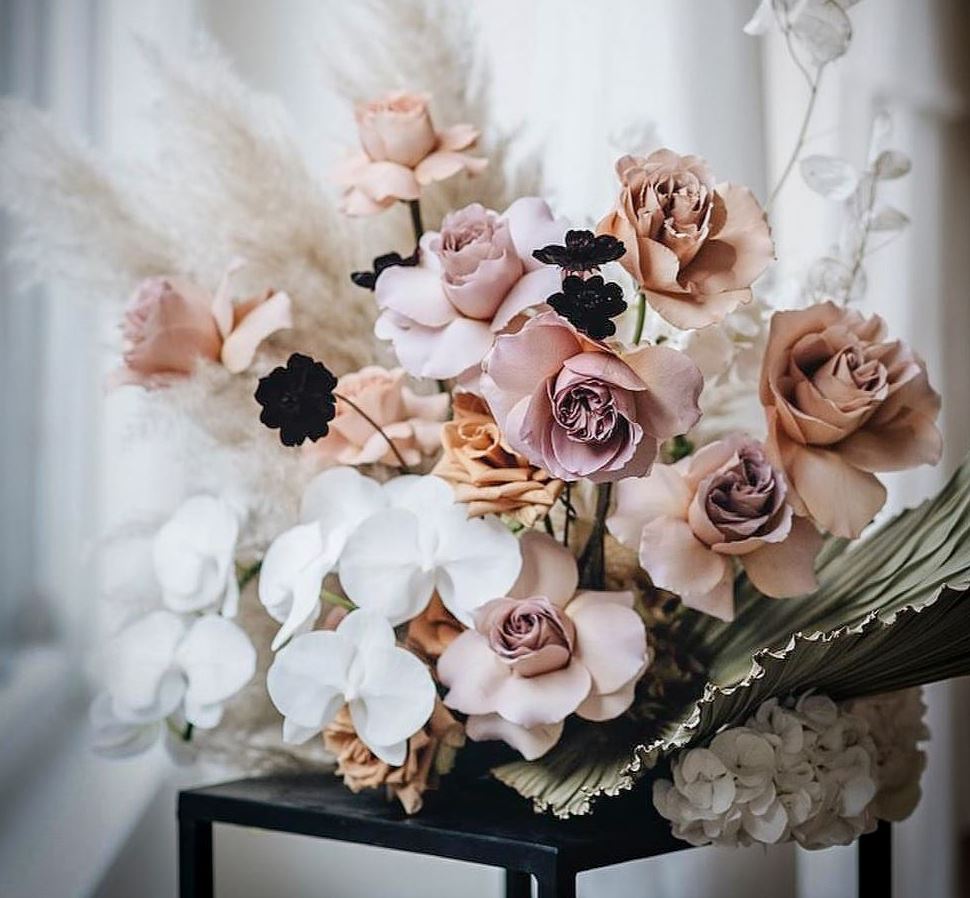 Do you have any tips for finding more affordable alternatives to fresh flowers?
Making sure your florist is using flowers that are in season is a great way to save money on your wedding flowers, explains Sasha from Bloomfield Flowers. "If you need to save some cash, be upfront with your florist about your budget and not specific about the types of flowers they use," says Sasha.
"Give your florist a colour scheme and ask them to use in-season flowers rather than imported. This means no flexed roses or Phalaenopsis Orchids etc. The cost of flowers varies in all Australian states, and weather conditions for growers and freight are also reflected in flower prices."
Another money-saving tip is to use candles instead of fresh flowers in your table centrepieces. "If your floral/styling budget is more modest, a great way to save money is to feature small pops of fresh premium blooms set against simple candles," explains Danni from The Chosen One Sydney.
Candles are inexpensive and look just as dreamy as flowers; scatter tealights and larger candles among simple florals for an elegant and romantic feel. You could also opt for lots of lush greenery or faux flowers in your bouquets and other floral arrangements. Leaves and foliage are inexpensive and add lots of size and texture without blowing the budget.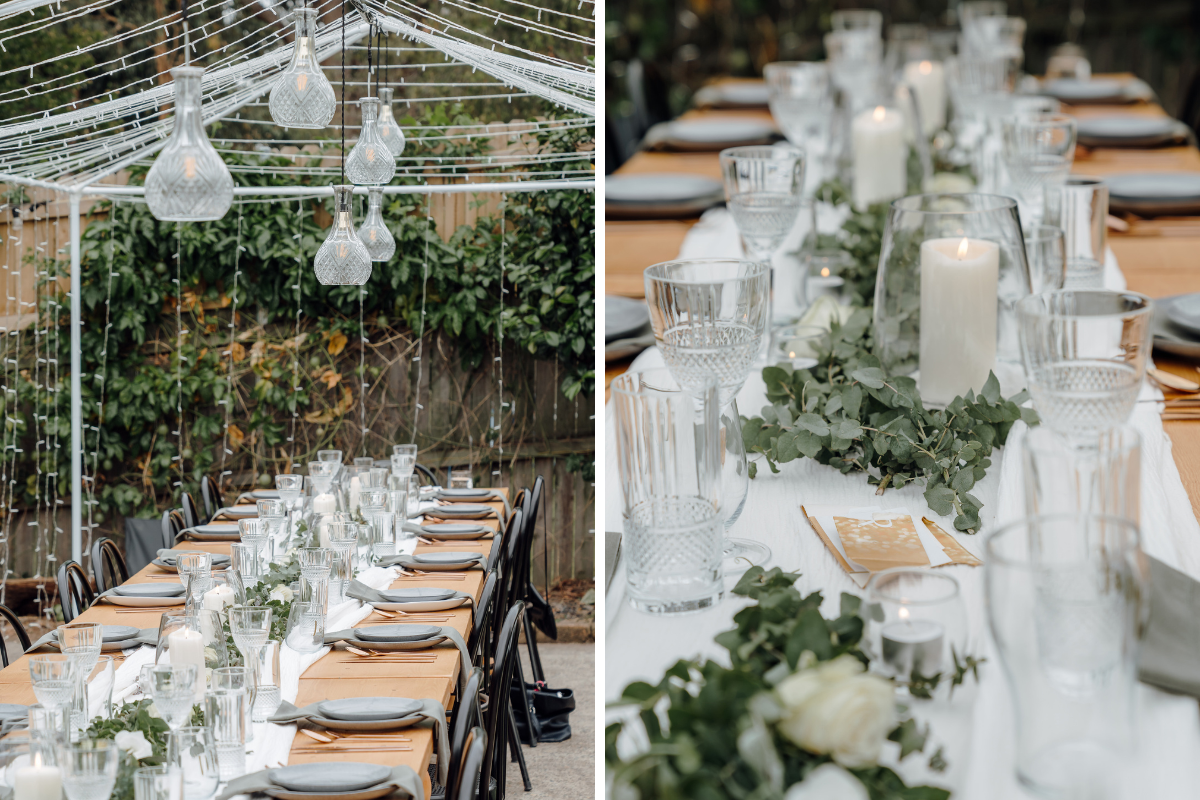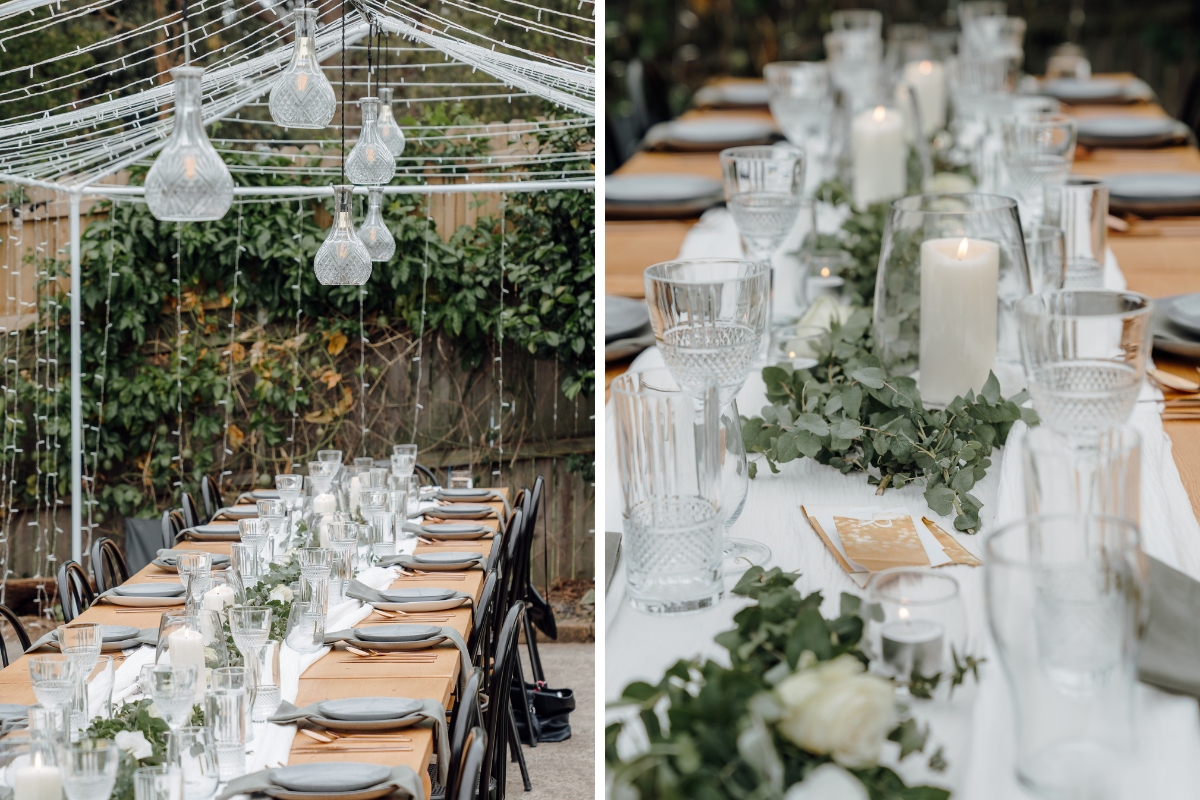 Should couples opt for artificial wedding flowers instead of fresh blooms?
Kathy Colledge, Lead Floral Designer at Eva Blossom, says there are many pros to having faux floral arrangements at your wedding. "The main and most obvious reason is that artificial flowers won't die or wilt, and although this is wonderful long term, it can also make the wedding day much easier and less stressful if you aren't continually worrying about the state of your flowers."
"Artificial flowers need no care and will look gorgeous in every photo the entire day. They can also be made ahead of time, which is great for the organised bride who likes to have everything ready in plenty of time, with no nasty last-minute surprises," says Kathy. "This is especially helpful when a particular flower isn't available. Artificial flowers are also allergy-friendly, so they are the perfect option for anyone suffering from pollen or perfume allergies."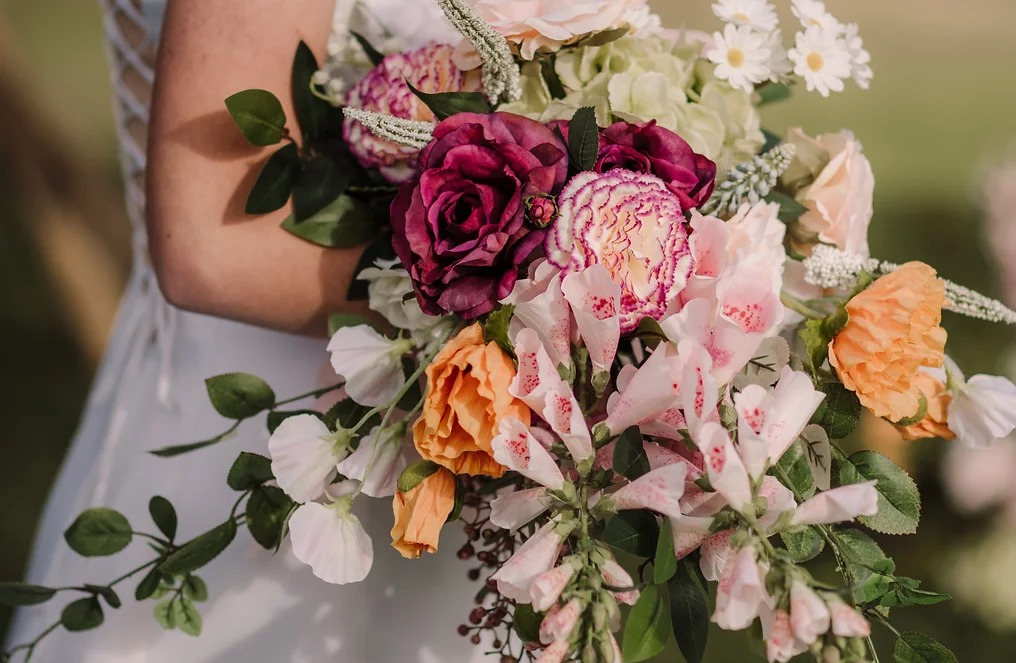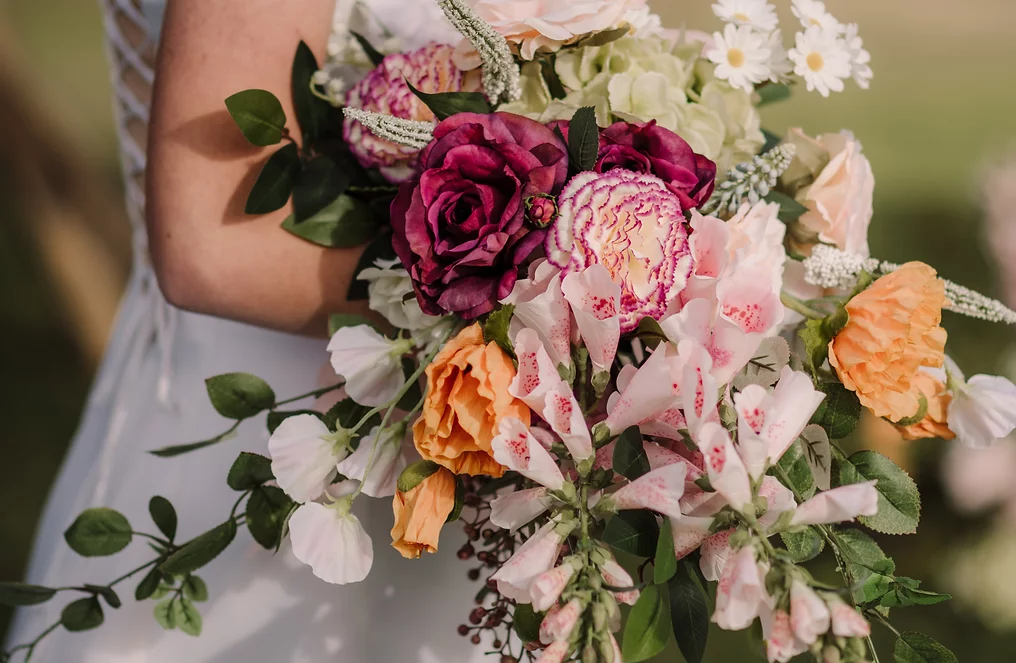 How do you work with different growing seasons, flower availability, and other unknown factors that may affect pricing for weddings?
"Our advice to all couples and anyone planning a wedding is to trust your florist and stylist with your vision. At The Chosen One, we focus more on the style and overall colour palette than the specific blooms," explains Danni. "So, for example, a locally grown Dahlia, disbud, or carnation will look better than an imported rose that has spent six weeks in a container being transported halfway across the globe and might not even be available in your desired colours on your chosen date."
"During the past two years with COVID, we have seen a considerable impact on both the pricing and availability of imported varieties. The result has been a vast growth in stunning locally and domestically grown florals that are an absolute joy to use. Roses that smell like roses adding sensational scent to your florals — what's not to love!"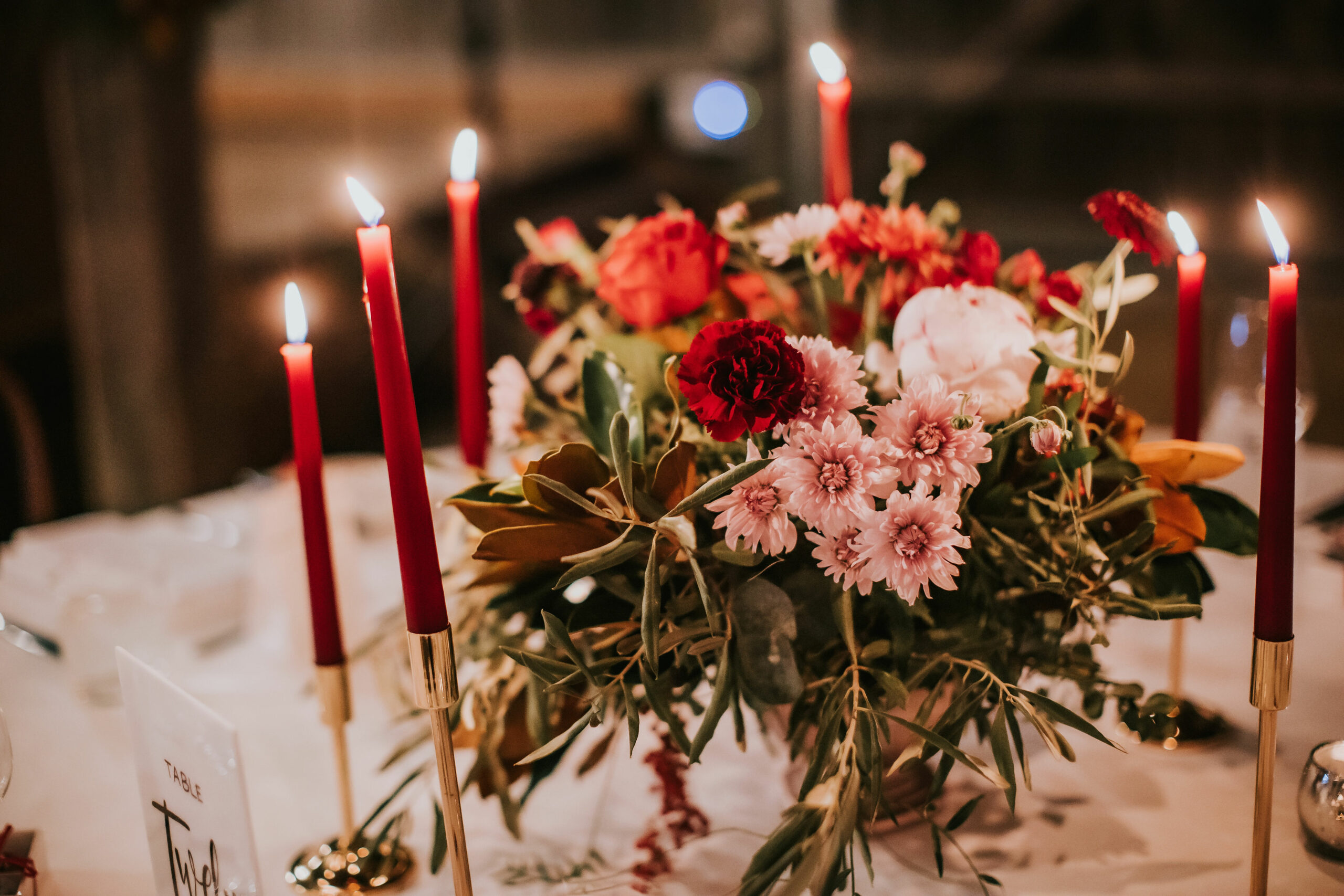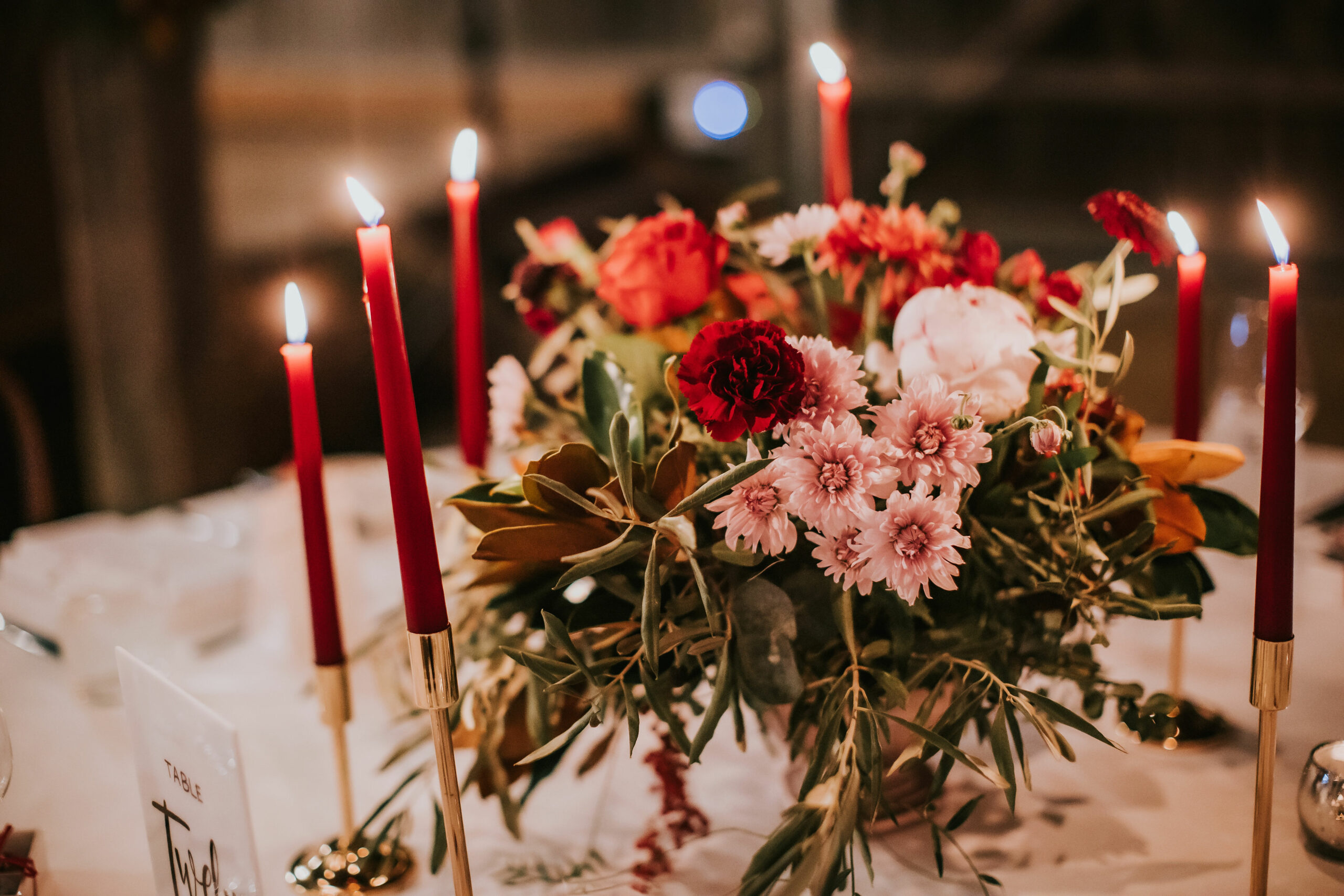 ---
BROWSE WEDDING FLORISTS