It used to be a common practice for women or their relatives to make their own wedding dresses, and while not many of us have the skills or patience to do it ourselves anymore, there are tons of good reasons why you might still want to design your own wedding dress – read on for why, and how to go about it.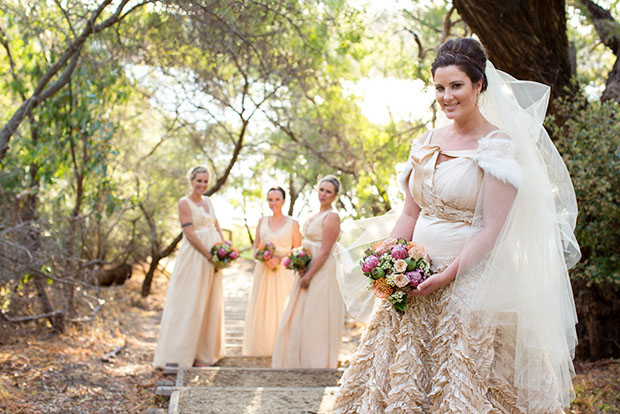 Reasons to do it
For most women, a wedding gown will be the grandest item we'll ever wear, and probably the most expensive, so it really does deserve to be perfect. Perhaps you're an alternative bride looking for something super unique (find alternative wedding attire here), maybe you're extra tall or have a large bust (there are worse problems), or maybe you simply can't find a dress you love off the rack – all these issues can be solved by a bespoke dress. So many options open up: long sleeves, mini or tea-length gowns, different colours, pockets, or clever ideas like skirt overlays that once removed turn into a sassy reception dress, or even pants (yes it's been done, and done well!).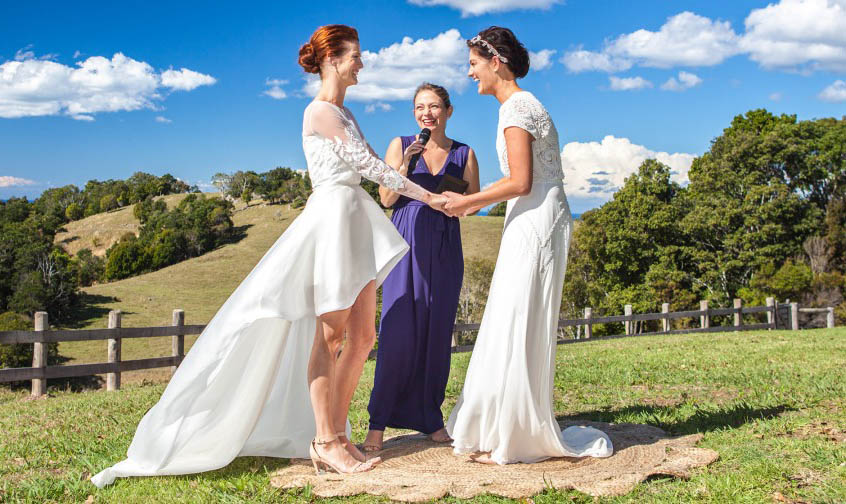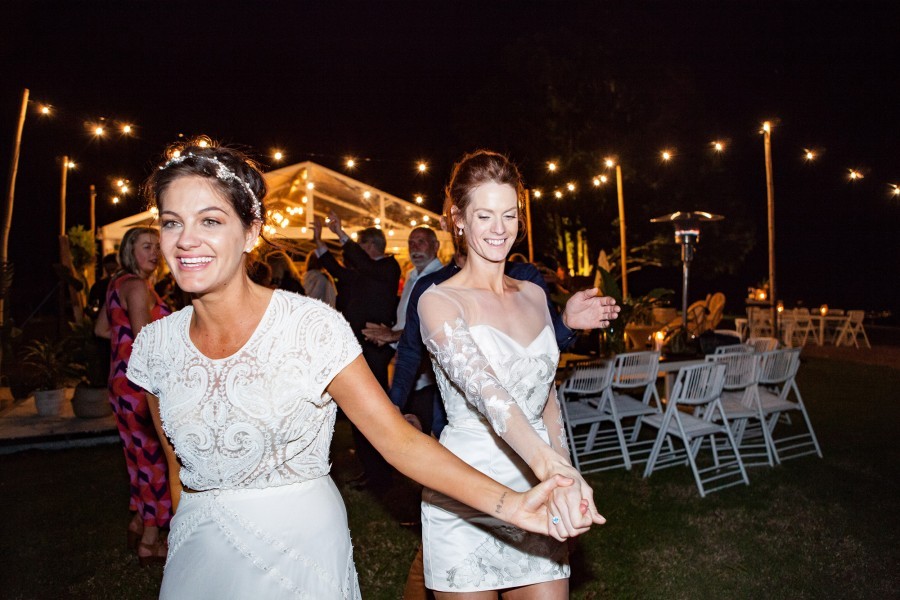 Research
The first thing to do is start scouring the Internet for ideas like a greedy raccoon; grab from everywhere! High fashion shows, vintage designs, royal princesses, or celebrities… look at all the different elements and design details (fabrics, silhouettes, necklines, embellishment etc) and get inspired. Don't be afraid to dig deep into the archives; trends matter a lot less for event wear than ordinary clothes, what matters is that you love it and it looks great on you.
Next, go and try on a bunch of off-the-rack dresses, including ones you might usually pass over, to get a feel for what kind of styles suit you. It's not always what we expect – take some friends along for a second opinion, and remember sharp intakes of breath are usually a good sign.
You can also visit some fabric shops selling bridal silks and laces, like D'italia, to literally get a feel of them and their price by the metre. Depending on the simplicity of your design, and the kind of maker you think you want to use, purchasing your own fabric can be an option.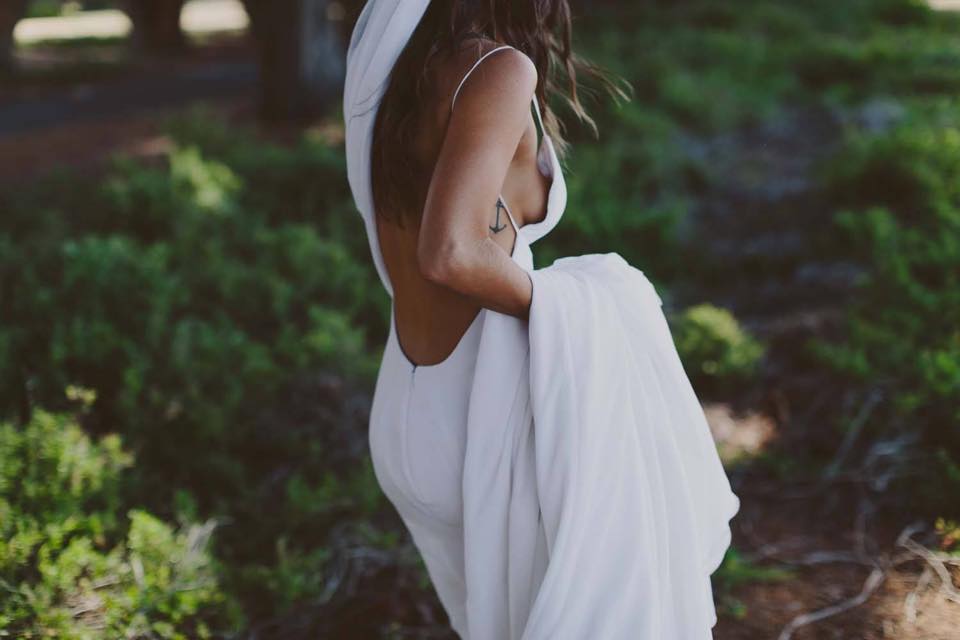 Get those creative juices flowing
The next thing is combining all those different bits and pieces into designs. Do you want long sleeves, with a skirt similar to that dress, but with more volume, a neckline like that other one, but in this kind of fabric?
The easiest way is to find a fashion design template (croqui) online, print it out and do some sketching. If you simply can't draw but are a whiz on the computer, another approach is to create a Frankenstein dress on Photoshop by cutting out and pasting all your favourite bits together. It might look kind of strange at first, but you'll get a decent idea of whether the different elements create a harmonious design, or whether it's something more akin to a bohemian rhapsody from hell.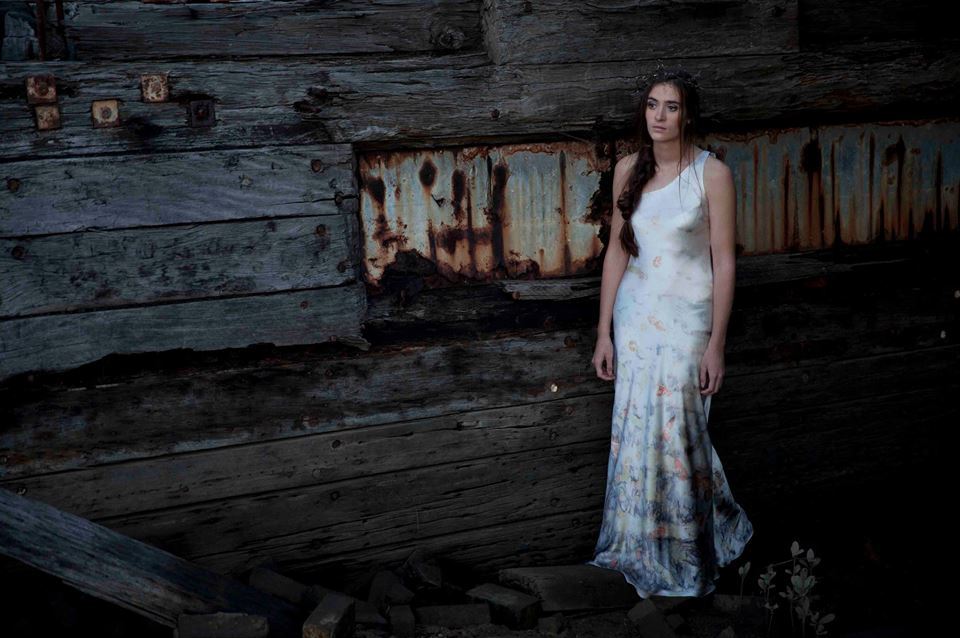 Bring in the big guns
At this point, it's time to ask an expert. Depending on your personal preference and how confident you are, this could either be a local dressmaker, or a dress designer. The choice is up to you, however, a rough guide would be how complicated the style is, whether you have found your own fabric or not, and what your budget is. If you really need help translating and fine-tuning your ideas, and want the absolute confidence it will fit perfectly peruse our dress designers who do bespoke or made-to-measure.
Meet with a few to look at their work before committing to one, and listen to what they say – it's really easy to overlook considerations like seams, the various properties of fabric and how they fall, and to underestimate the many metres that go into a wedding gown. Make sure to bring all of your research and ideas, to help you communicate visually and clearly – because one person's princess is another's mermaid! Most will be thrilled to work with someone who thought carefully beforehand and knows what they want.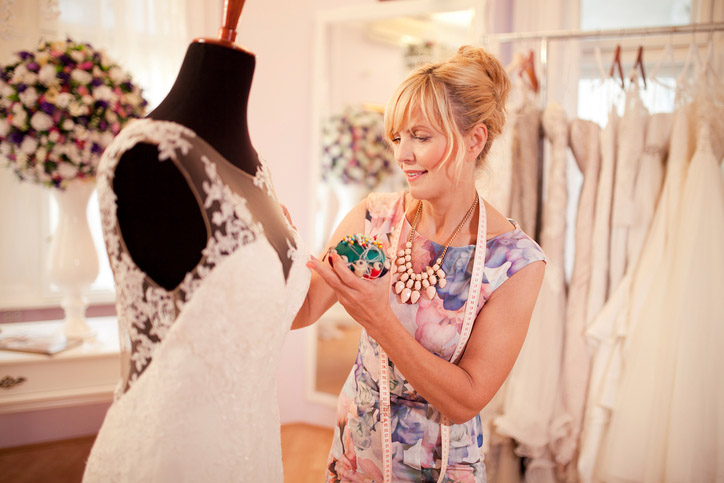 Don't rush!
Lastly, you should leave at least 6 months for the dress to be made, once the final design is settled upon. For the perfect fit, there will be a process of toiling (making the dress in muslin/calico) or with enough room in the seams for adjustments, depending on their methods. Expect to do fittings multiple times, this is normal and goes a long way to ensuring you look the very best in your dress that you can.