It's not every day you get a celebrity to show up at your wedding, let alone act as your celebrant. But good guy David Harbour, also known as Sherrif Jim Hopper from the hit Netflix series 'Stranger Things', has made good on the promise he gave to one fan.
Back in September a fan known as Ericka asked what it would take for Harbour to be the officiant at her wedding in September. But what she wasn't expecting was an actual reply!

Harbour said that he would officiate the wedding, however, he did make a few of his own demands. Aside from the 125k retweets for him to be involved in the ceremony, he would require the first piece of wedding cake (after it's cut of course) and would also have the opportunity to read an esteemed love letter OF HIS OWN CHOICE.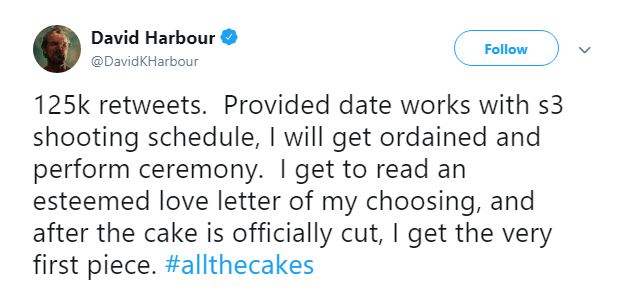 It's a pretty big demand from your celebrant to not be able to choose one of the readings at your own wedding, but 170,000 retweets later we're in September and it looks like Harbour has been ordained and come through!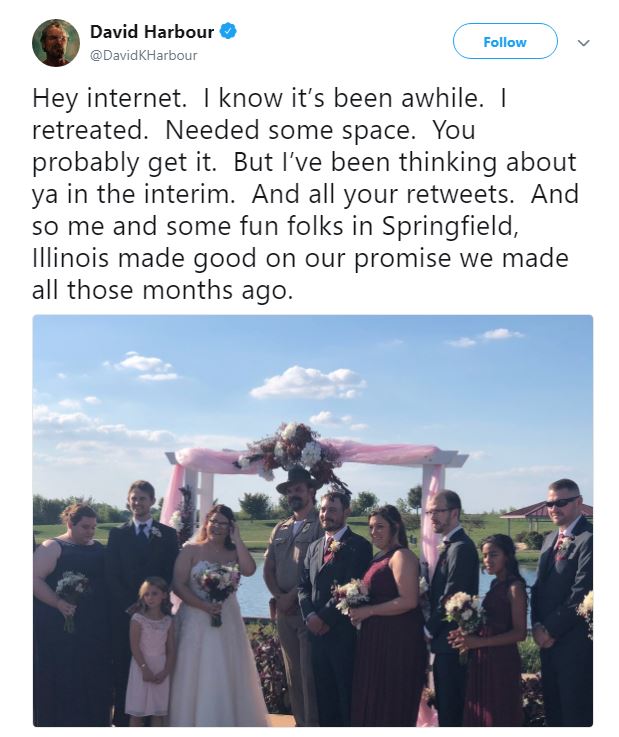 The actor looks just as dapper as we'd imagined in his standard Jim Hopper uniform, posing with the happy couple and their bridal party under an autumn archway.
We're not quite sure if he did get the first piece of cake, but we think that he may have because it's not the first time David Harbour has come through on a Twitter promise and had his demands met.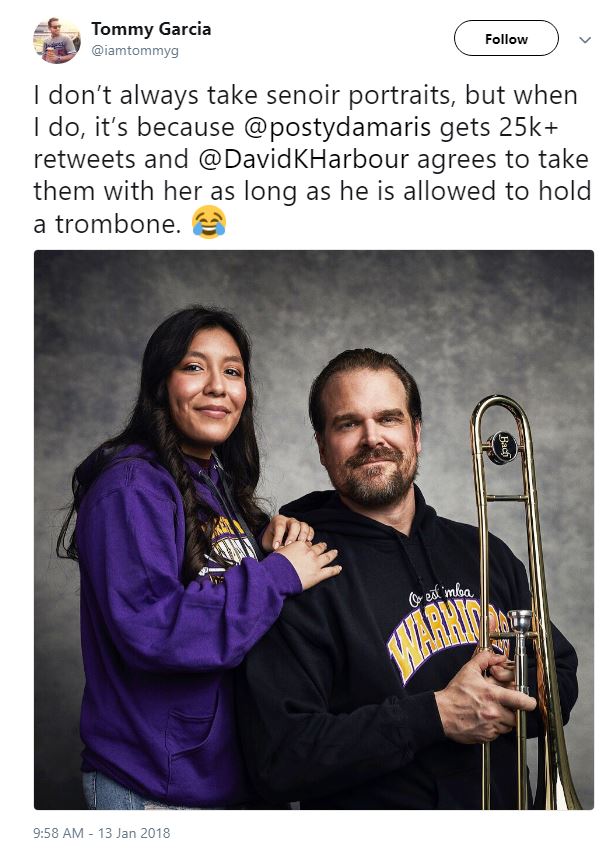 We love seeing celebrities make good on their promises to fans, especially when the promises are made on such a public platform. Here's hoping Harbour was able to sneak a dance in with the bride before the end of the night!