Hosting your wedding in Brisbane and searching for the perfect location to shoot your all-important wedding photos? Here are 8 Brisbane wedding photography locations to consider for your upcoming big day.
Kangaroo Point
Located directly eat across the Brisbane River, Kangaroo Point is popular for wedding photography due to its spectacular city views and close proximity to the iconic Story Bridge. The Kangaroo Point Cliffs are known for being popular for picnics, rock climbing, and abseiling.
Kangaroo Point is perfect for those who want to capture Brisbane's city skyline in the background of their photos. Especially breathtaking at night, the city lights add an extra artistic element to the common wedding photoshoot.
Because of its city views, many wedding parties take their wedding photos at Kangaroo Point every weekend, so couples should keep this in mind when considering heading to Kangaroo Point on their special day.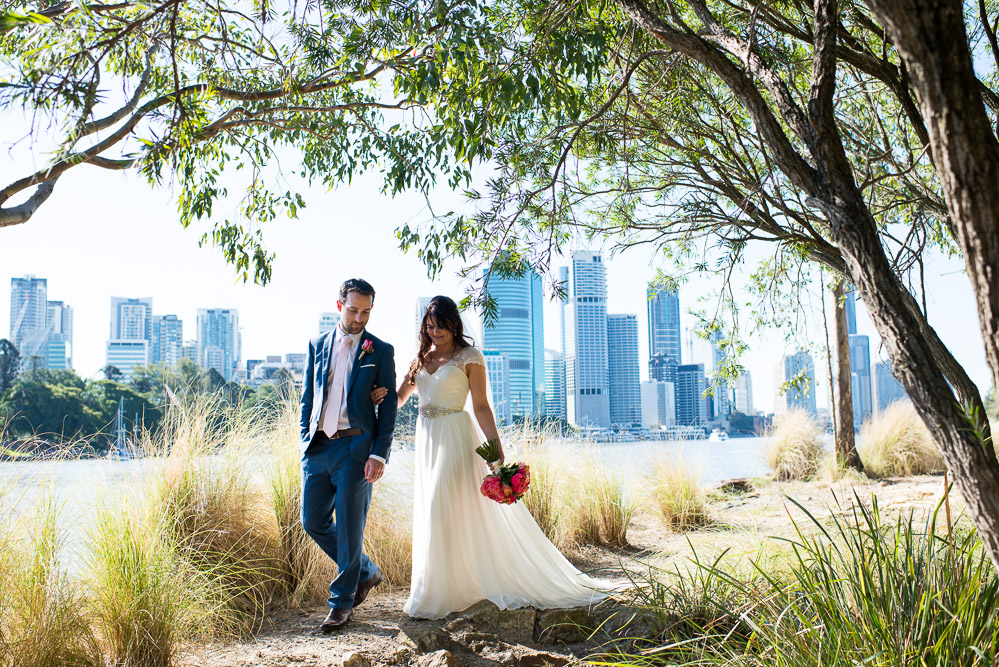 The Botanic Gardens at Mt Coot-tha National Park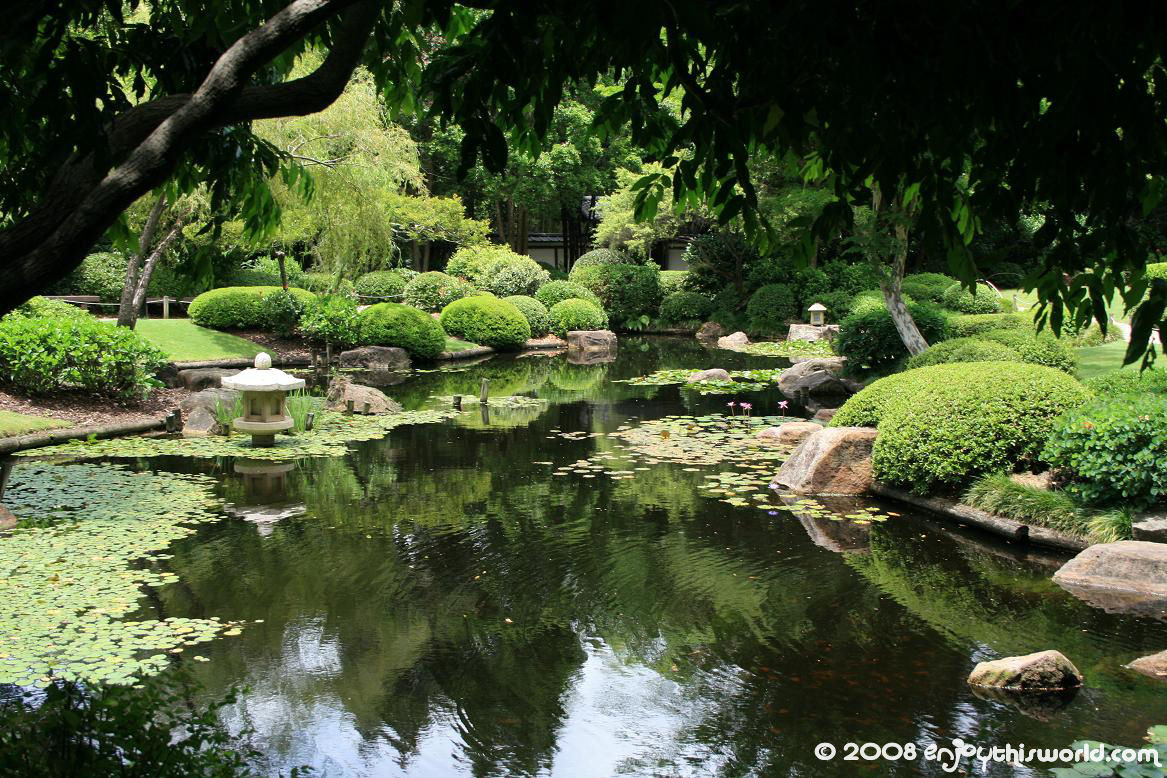 Founded in 1970 and opened in 1976, the Brisbane Botanic Gardens Mount Coot-tha are recognised as Queensland's premier botanic gardens, displaying different gardens arranged in thematic and geographical displays. Open every day of the year except Chrismas and Good Friday, this location is the perfect backdrop for your wedding photos. Brisbane Botanic Gardens Mount Coot-tha, keep in mind that
Brisbane Botanic Gardens Mount Coot-tha attracts many wedding parties hoping to capture their wedding photos in all the best locations, so you may have some competition on your special day. And, as the Gardens are open to the public, you may have rogue members of the public accidentally photobomb your shoot or stopping to observe you from afar.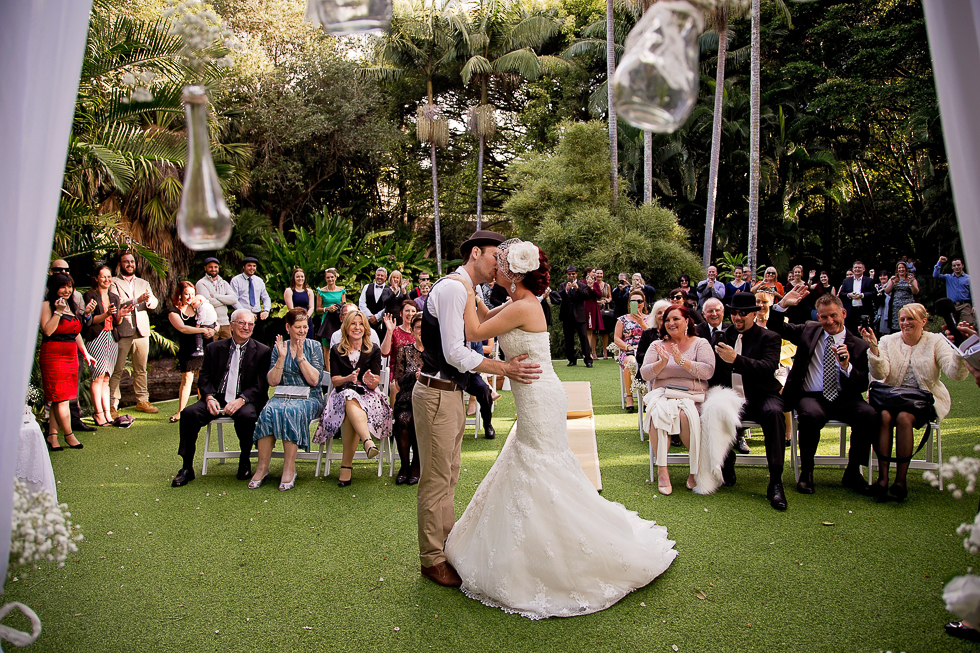 Old Government House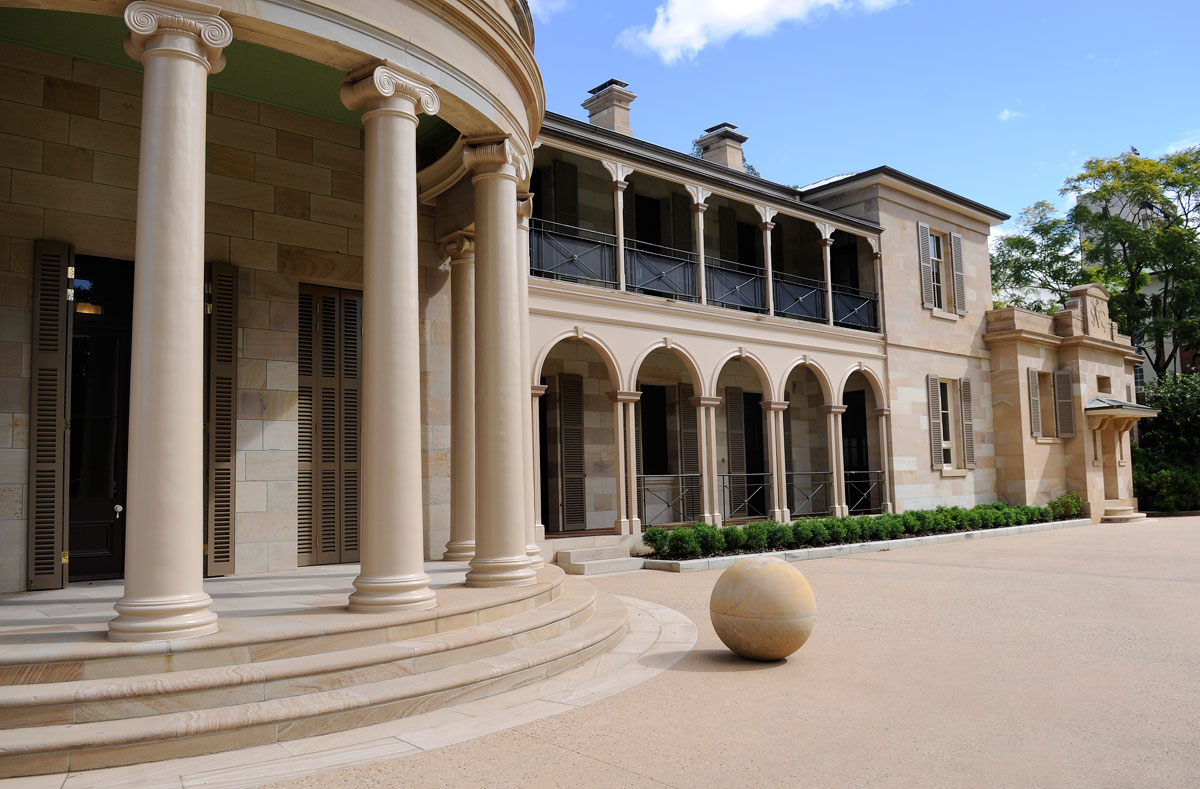 Located on the grounds of the Queensland University of Technology, Old Government House is popular among couples seeking timeless and classic wedding photos to cherish for a lifetime. Completed in 1862, this building is Queensland's first Government House and overlooks the Brisbane Botanic Gardens and the Brisbane River.
As Old Government House is on the grounds of Queensland University Technology, this location is teeming with students on weekdays, which may prove a problem to those planning a weekday wedding.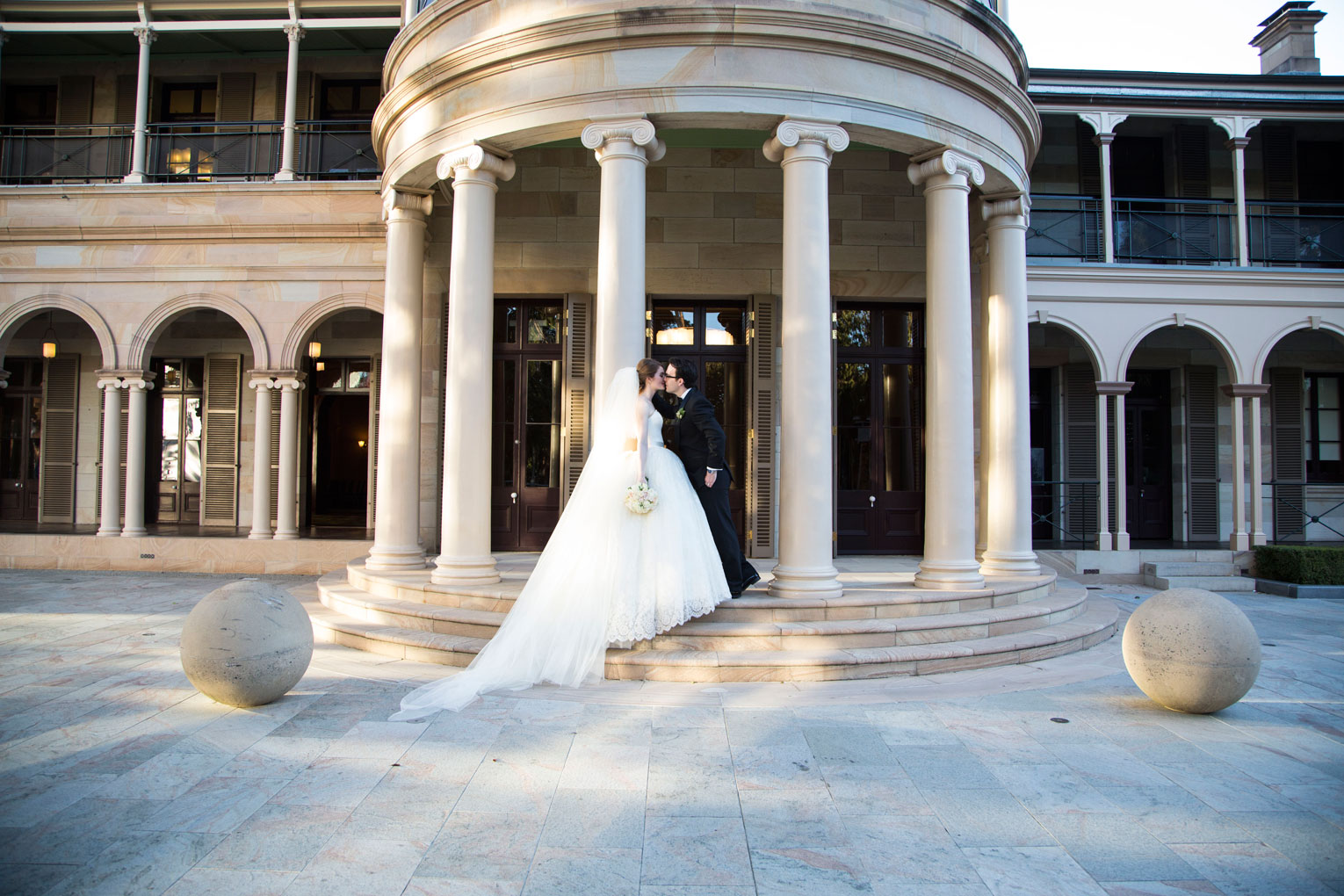 Eagle Farm Racecourse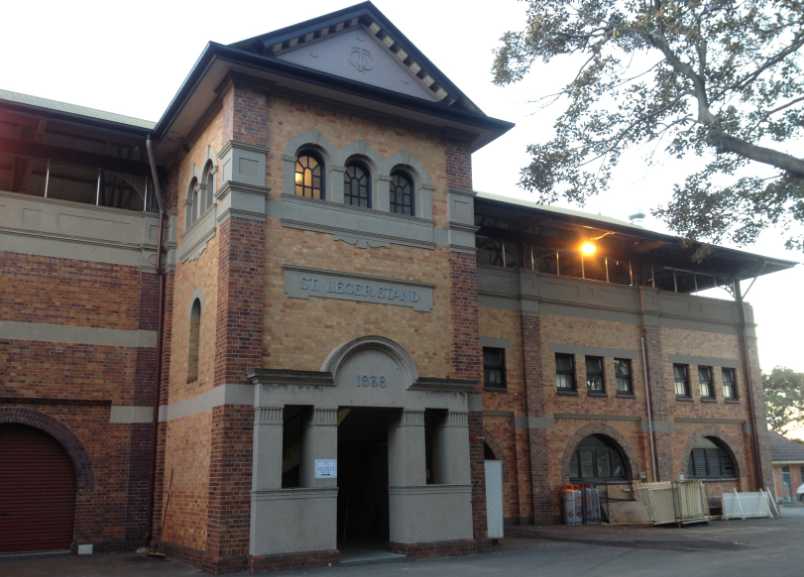 A heritage-listed horse racing venue in Brisbane, Eagle Farm Racecourse is perfect for those wanting classic and timeless wedding photos in a charming and historic location. First established in 1863, Eagle Farm is the premier racecourse in Brisbane, and so is popular among future newlyweds for their wedding photos.
Situated only seven kilometres from the Brisbane CBD, Eagle Farm Racecourse is easily accessible and is a more private wedding photography location when compared to the Botanic Gardens and other public parks.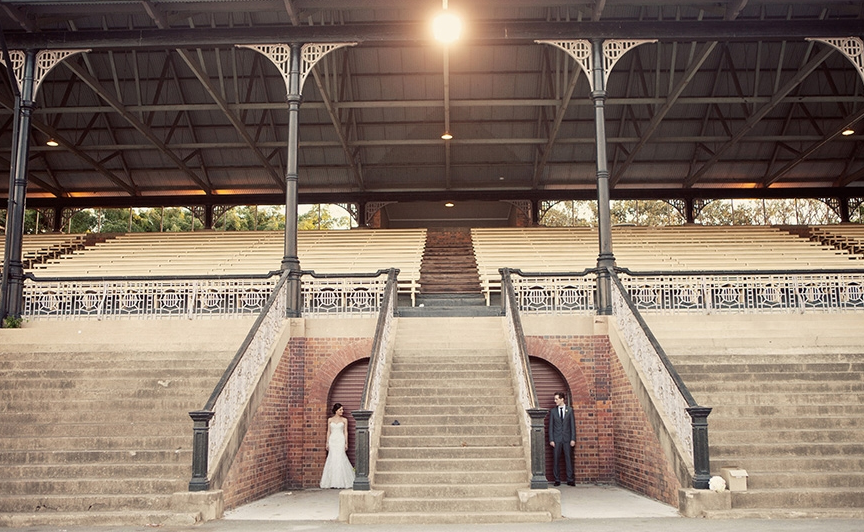 New Farm Park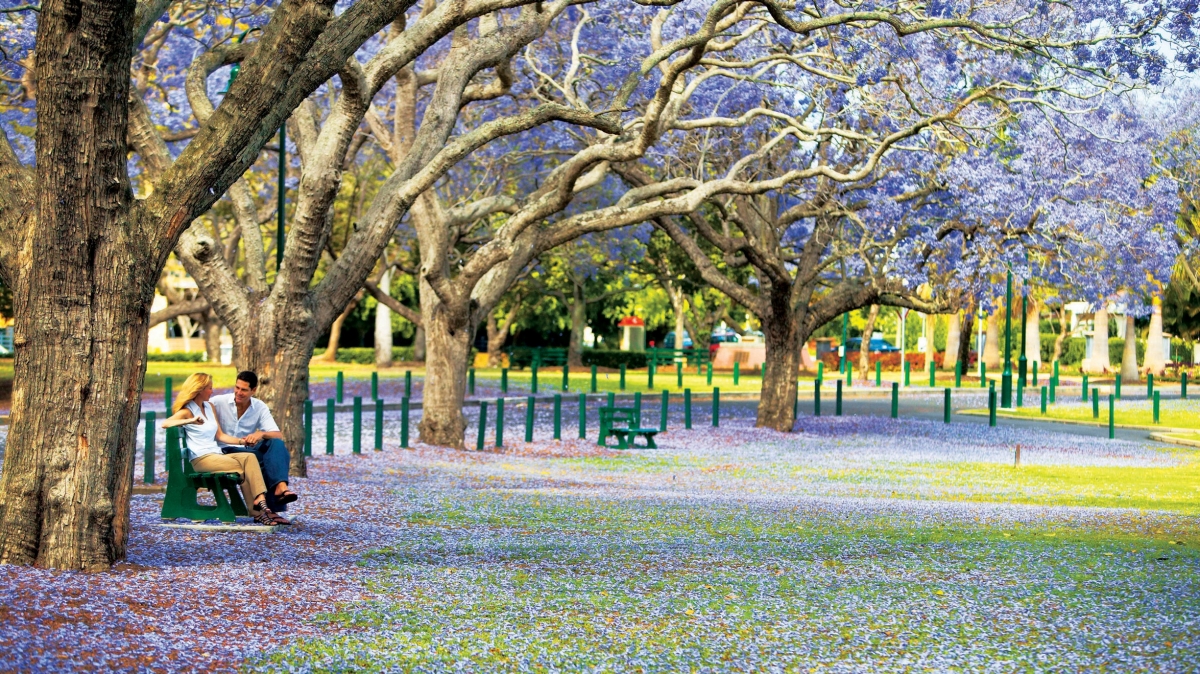 Covering 37 acres, New Farm Park is popular among future newlyweds for its gorgeous park setting and display of roses. The road that borders the park is lined with Jacarandas, which during certain times of the year display a magnificent purple.
For those interested in taking their wedding photos at New Farm Park should keep in mind that it is a public park. This means you can expect sports and other outdoor activities to occur in the park. If you don't mind dodging a soccer ball or two, New Farm Park is perfect for your wedding photo shoot!
Future newlyweds can also book New Farm Park as their garden ceremony location. For more details and to plan your wedding ceremony at New Farm Park, click here.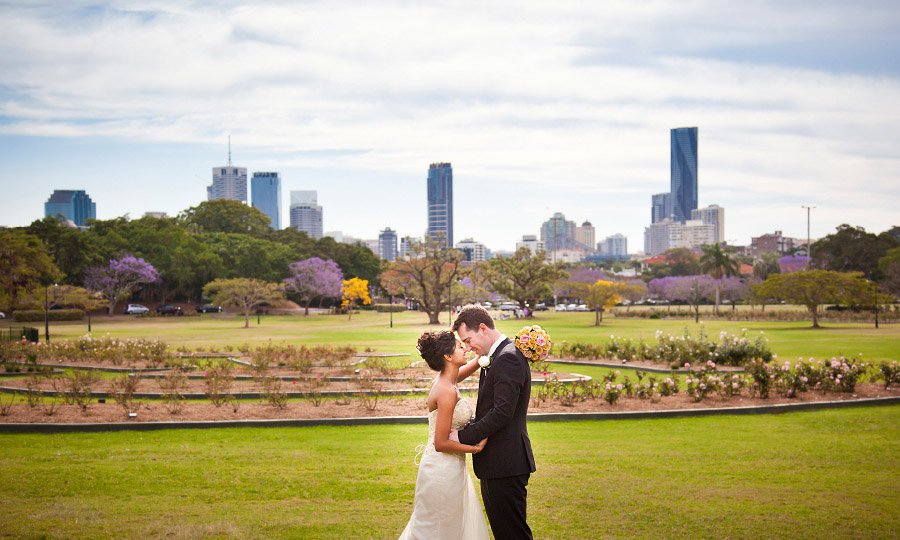 The Brisbane Powerhouse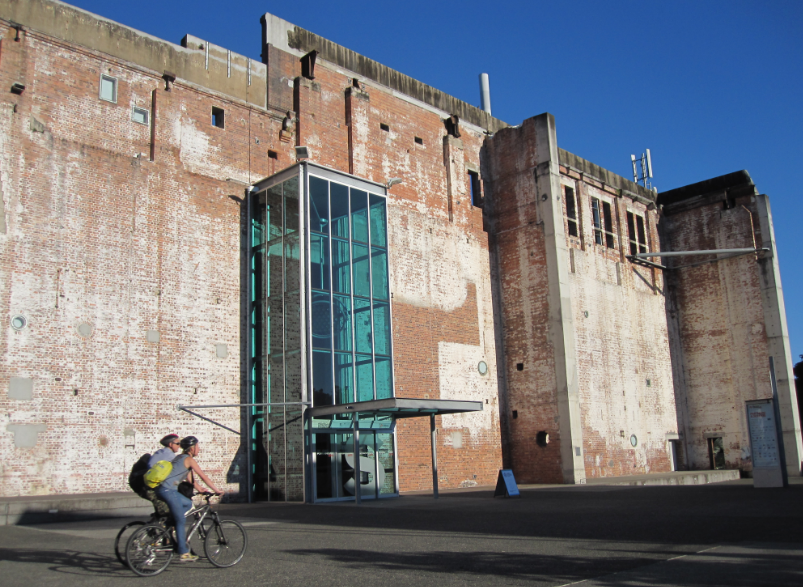 Originally built in 1927 and developed from a decommissioned power station, the Brisbane Powerhouse is an arts and cultural hub offering an array of performing arts, visual arts, festivals, and free community events. For this reason and its historic architecture, the Brisbane Powerhouse is popular among contemporary and modern couples for their wedding photos.
As the Powerhouse exists today as a modern entertainment hub, couples must keep in mind that cultural activities and free community events may be taking place on location on the day of your wedding.
The Brisbane Powerhouse is across the road from New Farm Park, so couples could plan a ceremony at the park and head across to the Powerhouse for their wedding photoshoot.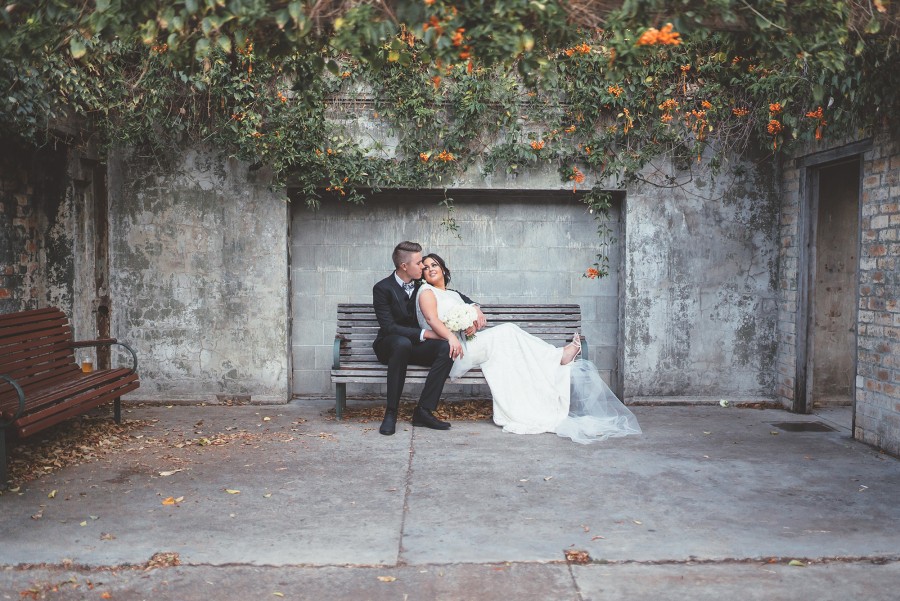 Roma Street Parklands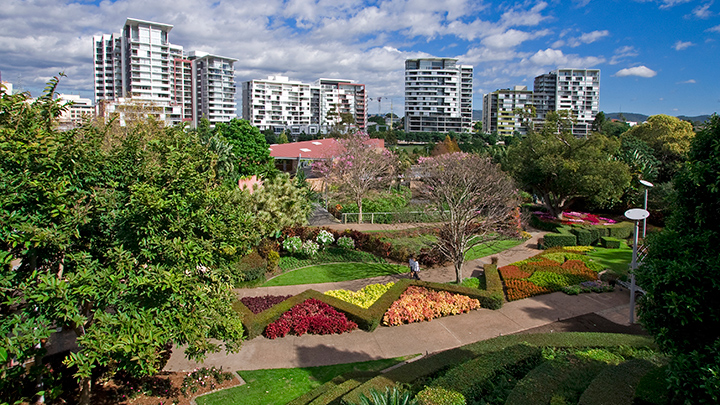 Covering 16 hectares in the centre of Brisbane, the Roma Street Parkland is a popular wedding photography location for its manicured gardens and stunning scenery. The world's largest subtropical garden in a city centre, this parkland features a variety of themed gardens perfect for wedding photo shoots.
Like with other popular public parks, those thinking of heading to Roma Street Parklands must keep in mind that they may have some competition with other wedding parties to snag the 'perfect shot'. This is especially true for weekends, as the gardens are often teeming with members of the public and tourists too.
The Roma Street Parklands are also available to host your garden wedding, free of charge! See more details here. 
Wellington Point Park and Jetty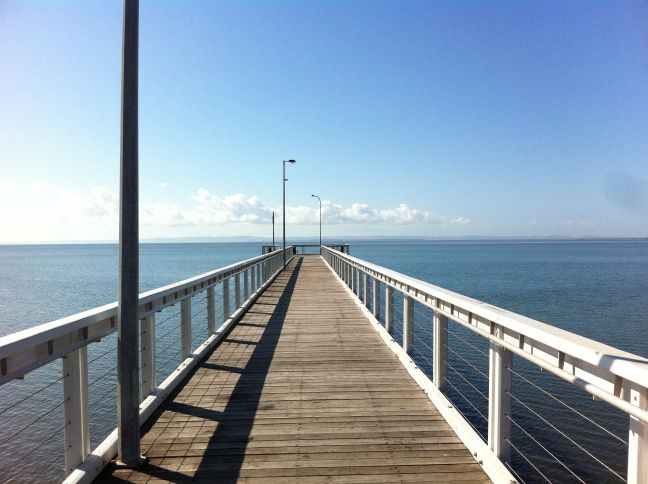 Located 22km south-east of Brisbane, Wellington Point is a popular day-trip destination for members of the public and great for wedding photo shoots for celebrations that take place nearby.
Those who are thinking of having their wedding photo shoot at Wellington Point must keep in mind that this location is extensively used for aquatic sports and is popular with both locals and tourists. Because of this, wedding parties may have some competition among one another for the perfect shot, and photos may include members of the public in the background.
As Wellington Point is a good drive away from the Brisbane CBD, couples who have their photos taken here likely have their ceremony and reception somewhere nearby too. If you're looking still searching for a reception venue, browse reputable Brisbane wedding venues here.