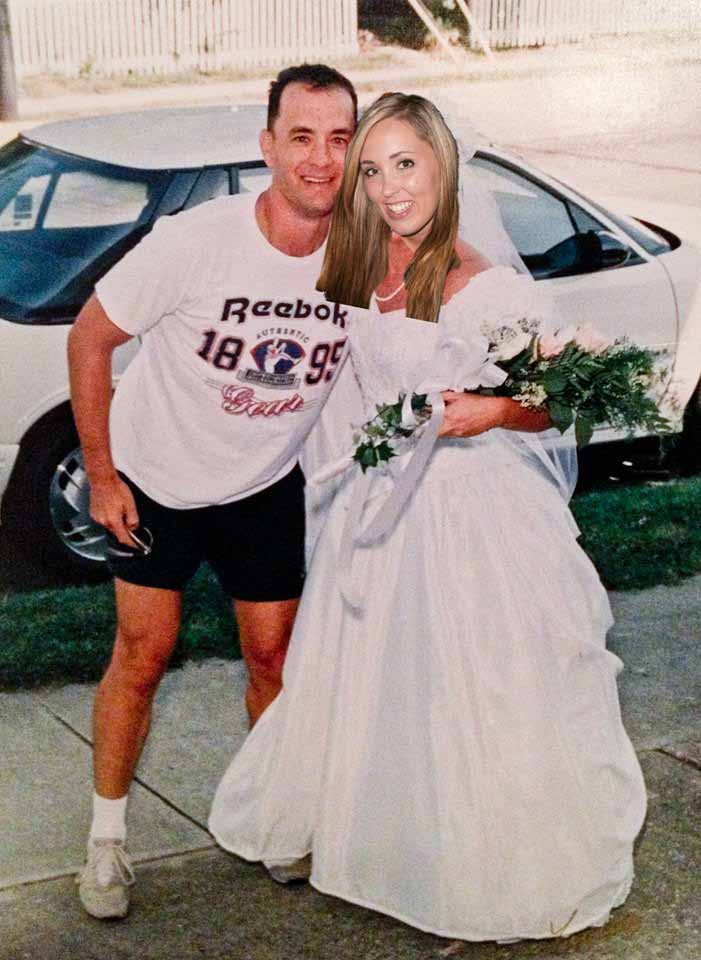 Die-hard Tom Hanks fan – and British bride-to-be Hannah Ferguson, is on a mission: to have two-time Academy Award-winning actor Tom Hanks walk her down the aisle.
Hannah, a professional wedding planner, 26, doesn't get along with her father so, with no one to walk her down the aisle she's willing to settle for the next best thing, her idol, Tom Hanks.
Naturally, it started as a bit of a joke. When asked by her sister's boyfriend Tom Aurelius, 21, what he could do to help with the wedding planning, Hannah quipped that he could get Tom Hanks to walk her down the aisle.
Tom took the request to heart and started an online campaign to have the 59-year-old Forrest Gump star walk Hannah down the aisle when she marries her partner of 10 years, Josh Longland, in Italy next year.
Hannah told the Mirror newspaper, "He wanted a part in our big day and as a bit of fun I said to him 'get Tom Hanks to walk me down the aisle.'"
Part of Tom's campaign was to create a Facebook page and Twitter account, both touting the hashtag #gettomhankstomywedding, in a bid to gain the attention of the Cast Away star.
At the time of writing, the Facebook page has garnered 459 likes (ok, 460, we may have clicked 'Like' too) and the Twitter account has received 34 followers, with Tom telling the Mirror, "I'm so determined to get some form of contact with Tom, and with everyone's help I think we might actually have a chance!"
Hannah wrote on the Get Tom Hanks to my Wedding Facebook page, "Being a wedding co-ordinator in the UK, I have seen hundreds of brides cling to the arm of the leading man in their life just before they get married whether that be a father, grandfather or brother.
"Unfortunately, I don't have a man in my life that I look up to apart from the man that I am going to marry, Josh. I have always been a huge fan of Tom Hanks and thought that if I never ask, then I will never know! I would much rather walk down the aisle alongside one of my heroes than on my own."
To date, there's been no response from the Hollywood A-Lister but there's still plenty of time and it wouldn't be the first time a celebrity granted a super-fan's request to walk them down the aisle. In October 2013 '80s rock star Jon Bon Jovi fulfilled an uber fan's request to do just that at her Las Vegas nuptials.