One of the hardest choices to make about your wedding day is selecting a celebrant. They are all pretty much the same, right? Well, no.
All of the celebrants on Easy Weddings are top quality and will deliver exceptional services, but there are some that offer just that little something different, whether it be their service or personality that sets them apart. You want professionalism and quality, but you might also be looking for that higher level of special, whether it be in fun and humour, emotion and sweetness, or simply understanding you and being able to tailor a ceremony perfectly to you.
These are the officiants and storytellers and kings and queens of romance. If your wedding is a touch out of the box, and you want a unique celebrant to join in the whimsy and personality of the day, this list is for you.
Here are 10 unique and different marriage celebrants in Melbourne:
Awarded Victoria's best male celebrant 2014, '15, '16 and '17, when you meet him, you will know why. Young and easy to engage with, Andrew gets to the heart of who you are as a couple and will help you tell your personal story. For an authentic ceremony that is filled with laughter and happy tears, you will simply adore this man's style. He will even be totally cool with a venue as unique as a football field!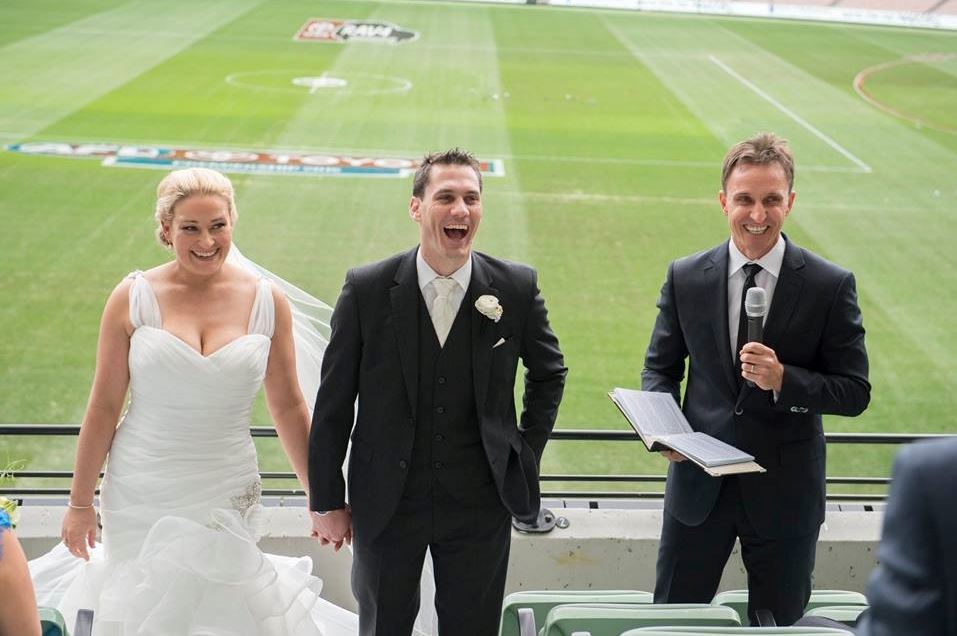 Julia's reviews are simply a joy to read. Described as fun, bubbly, with beautiful energy, beaming with happiness and a little bit of quirkiness, Julia delivers weddings that are full of colour and life. She specialises in intimate ceremonies, and loves backyard weddings, but can cater for big and fancy too. Super-organised and with some special little touches that make her services really stand out, as soon as you see her work, you will know that she is the one for you.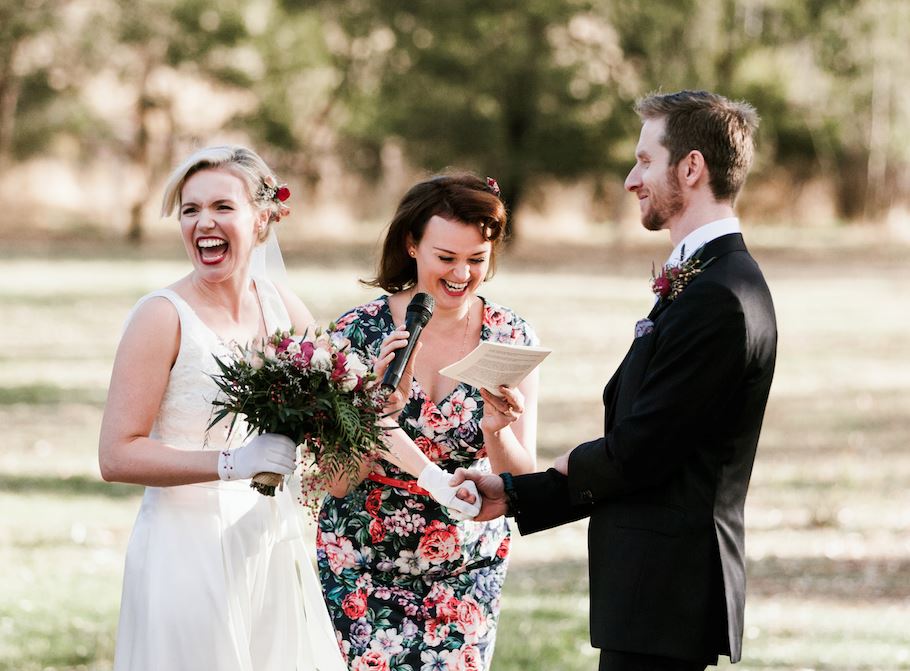 Based in Geelong is a well-known and universally loved celebrant who will bring light and life to your special day. A former school teacher and restaurateur, Tony has touched lives and hearts for generations, and now brings his sweet, funny style to wedding ceremonies. He is reviewed as a relatable and engaging celebrant who always delivers personal and meaningful family weddings and as truly an outstanding celebrant and person.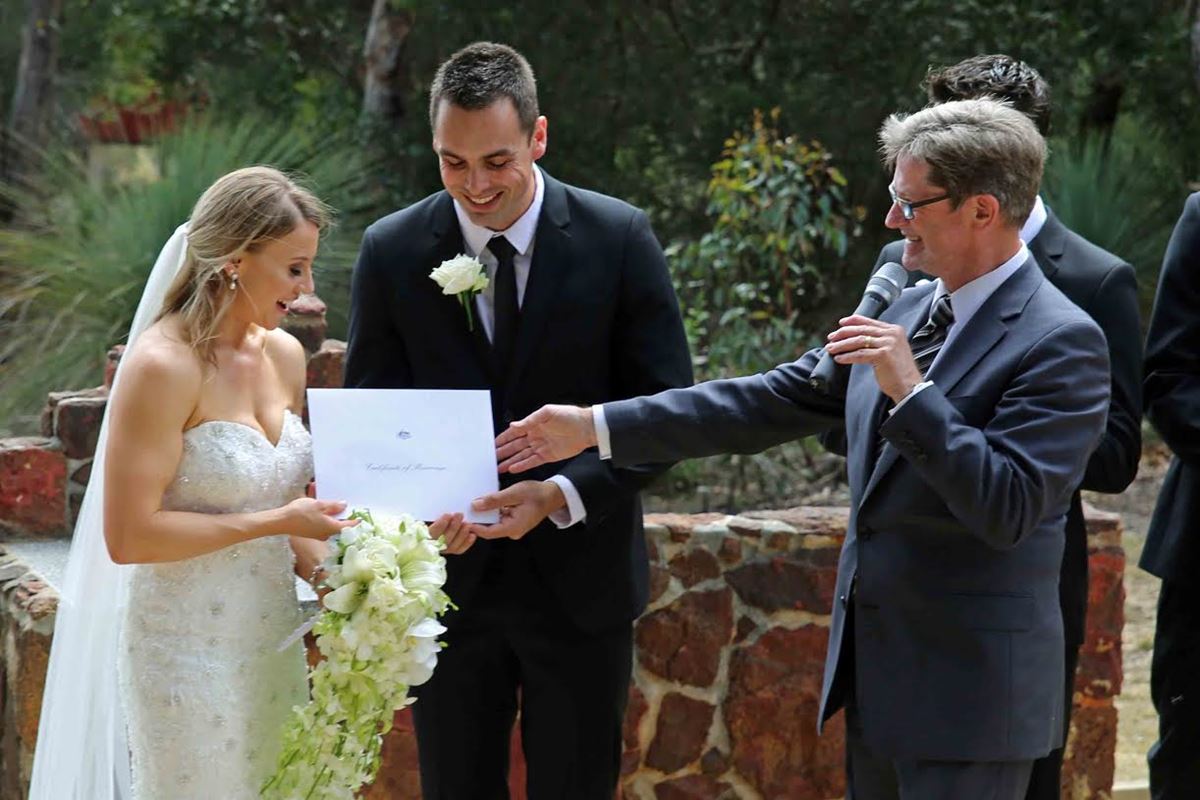 Charis is organised, energetic, professional, delightful and an incredibly caring and considerate person. Her attention to detail is renowned, as is her ability to understand what is important to you in order to personalise and craft your day. Her customers could not recommend her higher. She is a genuine and beautiful soul; what more could you want on the most important day of your life?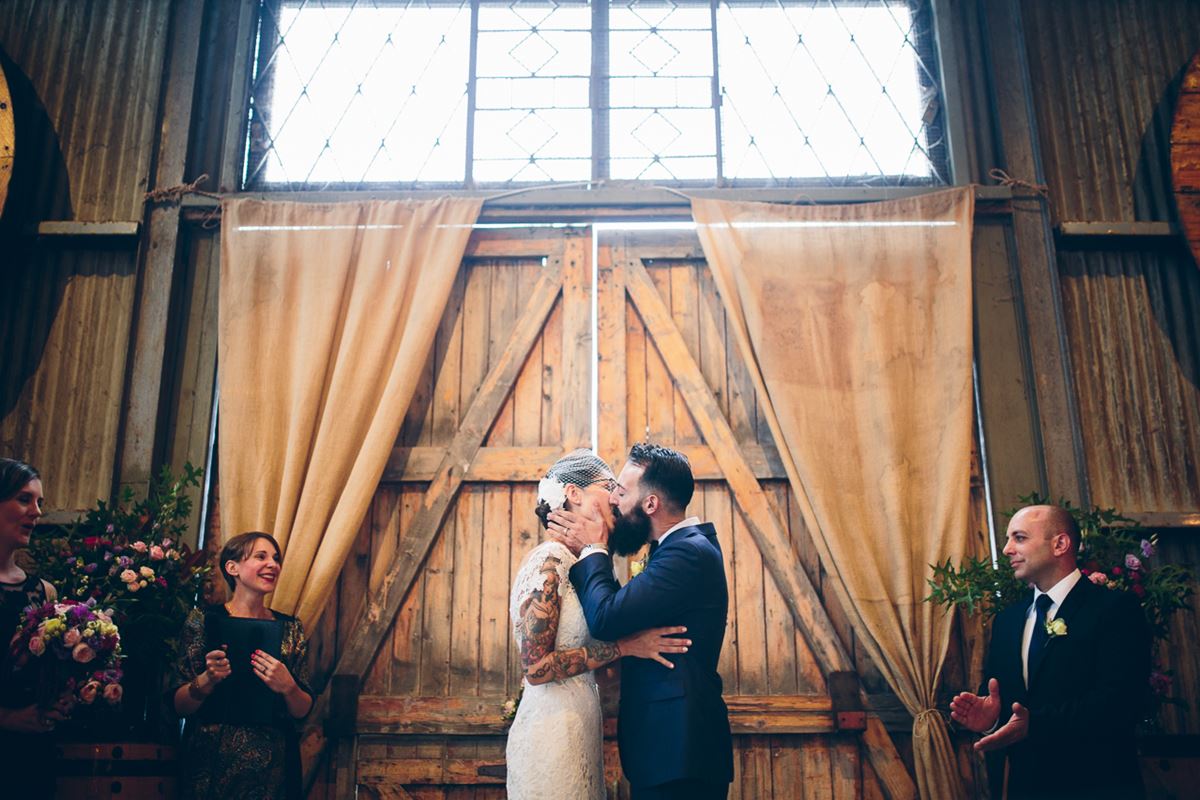 Looking for a different wedding celebrant? How about a stand-up comedian for your special day? Paul stands for fun, laid-back ceremonies with lots of chuckles and a healthy dose of sentimentality. He offers cool features such as 'Pimp My Celebrant', where you can choose exactly what you want Paul to wear. Want him in a tutu, or a cow onesie? Done. He manages to provide the perfect blend of hilarious entertainment and loving mushy weddings.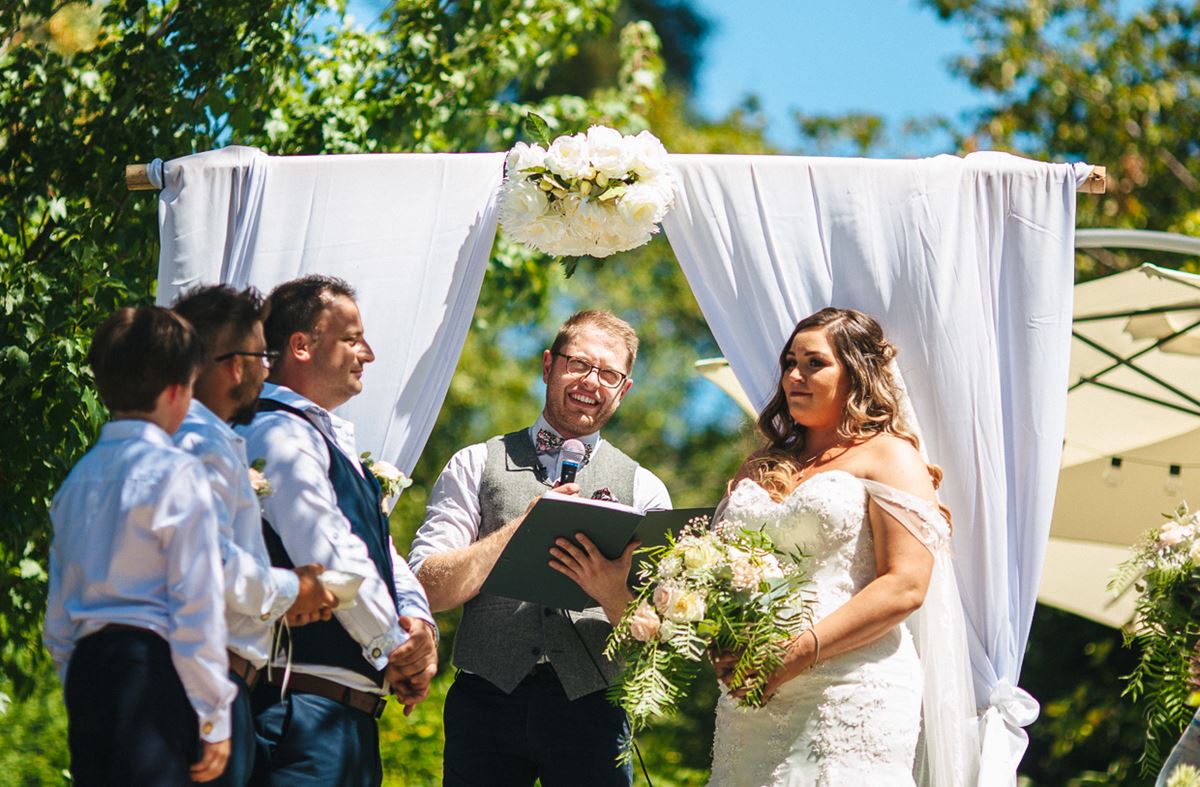 Based in Gisborne, Erin comes very highly recommended. As a six-time bridesmaid and one-time bride herself, she knows what it takes to make a wedding run smoothly and be remembered for all the right reasons. Described as one of the easiest decisions for your wedding, she takes the time to get to know her couples and can envision the type of day you want to achieve. With touching ceremonies filled with humour and emotion, she will articulate the love you share when you don't always have the words.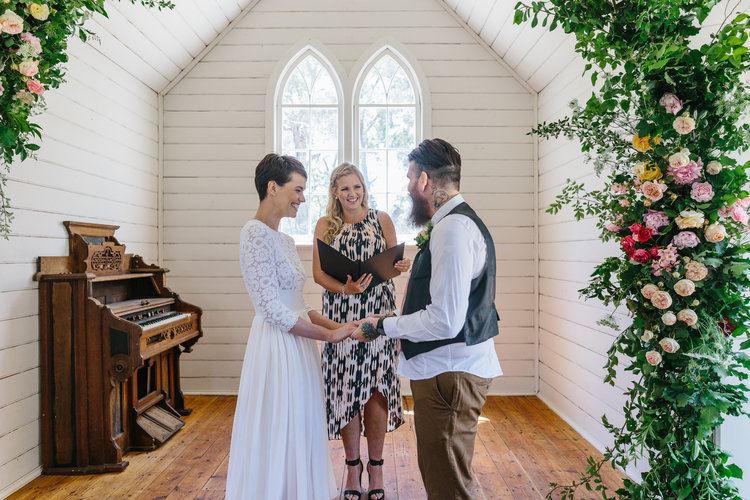 Funny without being formulaic and romantic without being schmaltzy, Benny works hard to bring who you are to your wedding day. He aims to keep the guests at your wedding genuinely entertained and engaged during the ceremony, so they'll be more likely to actually pay attention to the serious bits. He likes to roll between fun and serious throughout the ceremony.

When it comes to different wedding celebrants in Melbourne, Benny is the man. As a wonderful testament to his storytelling and an indictment on his professionalism, he is frequently mistaken to be somebody the couple knows, and this is an extraordinary compliment to his work.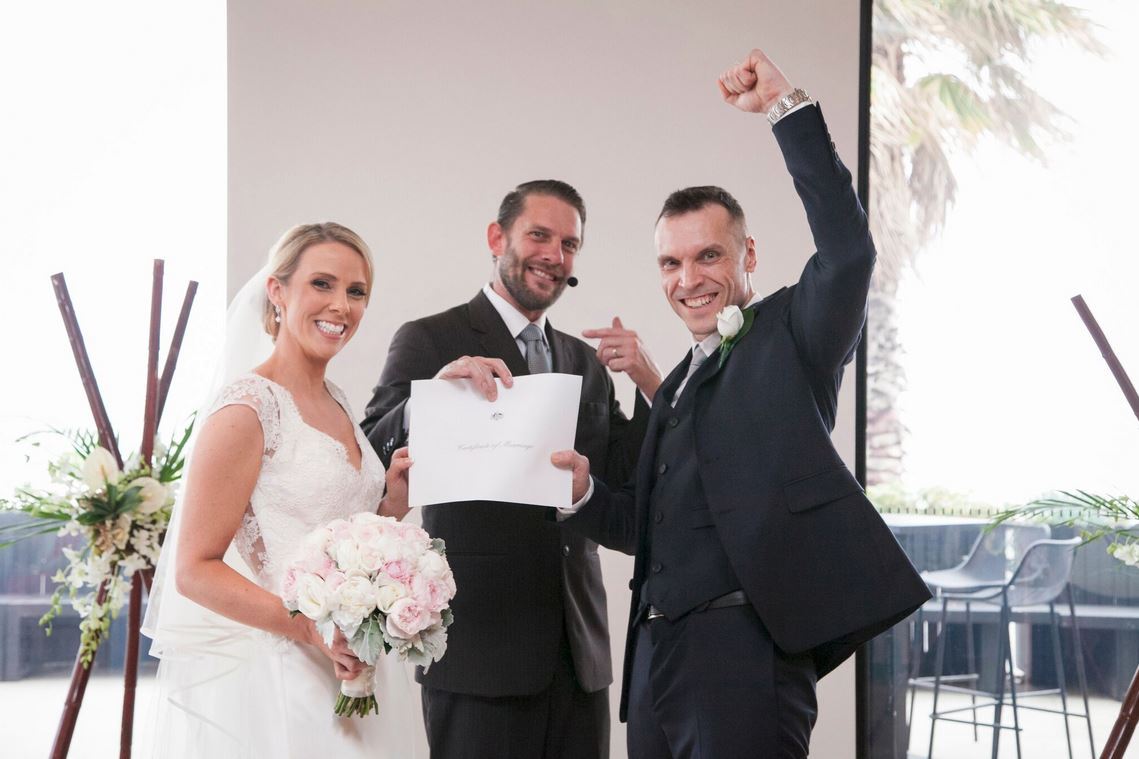 With a number of awards for her personal ceremonies, Erin is raved about by customers and professionals alike. People just love working with her. She is reviewed as being organised, genuine, warm and welcoming, always available and anticipating your every need. She is a natural at making her clients and their guests feel comfortable. She will deliver a beautiful wedding day that is relaxed, stress-free and will go off without a hitch. She offers a free name change kit and much more for her couples. Her service is well and truly unique in how comprehensive it is. She even married Josh and Jenna from The Block!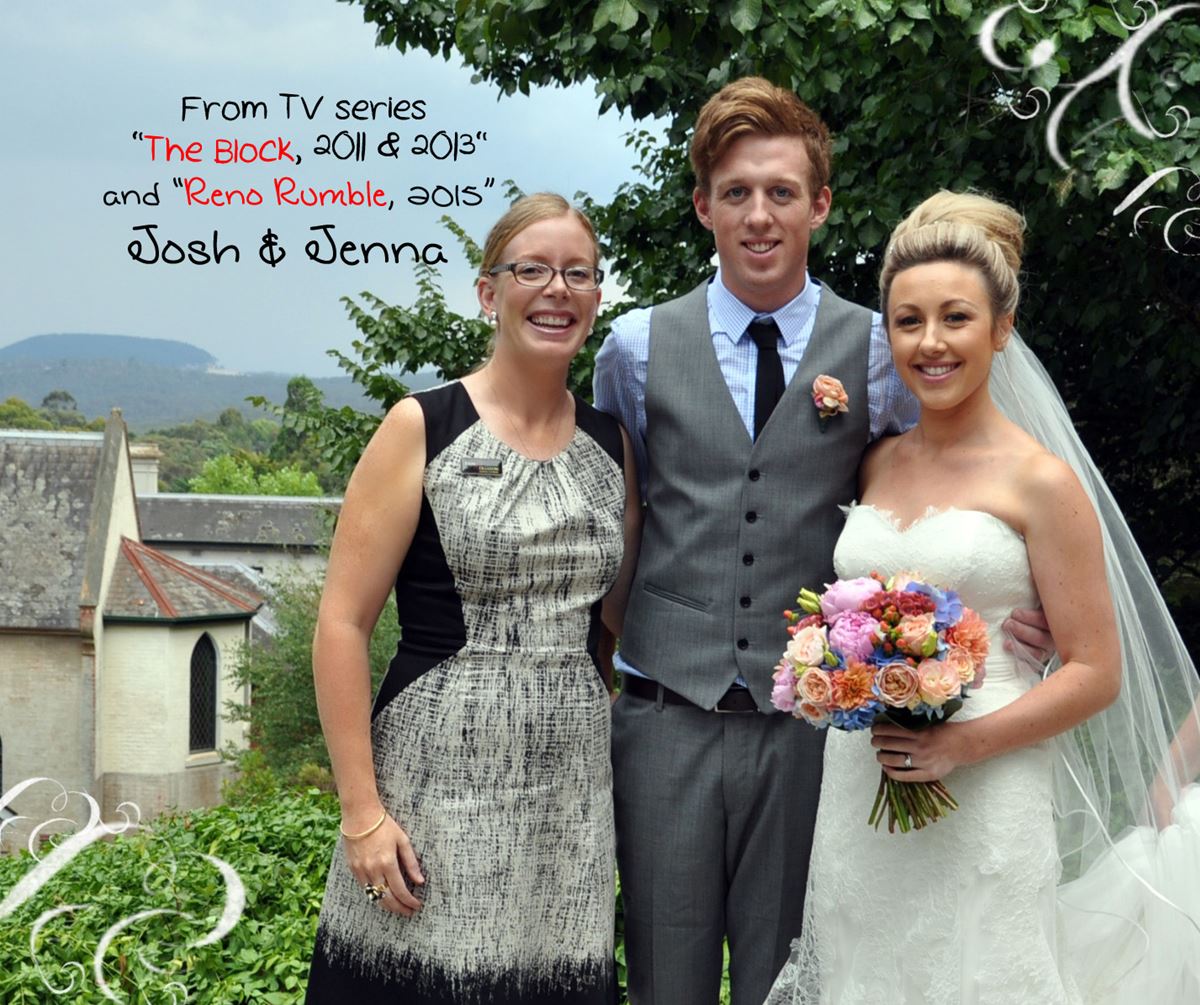 Megan started out planning hundreds of successful wedding days through her event planning service The Commitment Ceremony and brings her wealth of knowledge and connections to her ceremonies. Creating a heartfelt ceremony, that is both fun yet relaxed – always a true reflection of the couple before her and the love they share. She loves to create ceremonies that are full of love and laughter and believes every one of them should tell a story, not just about a couple's journey so far, but even more importantly – what the future may hold.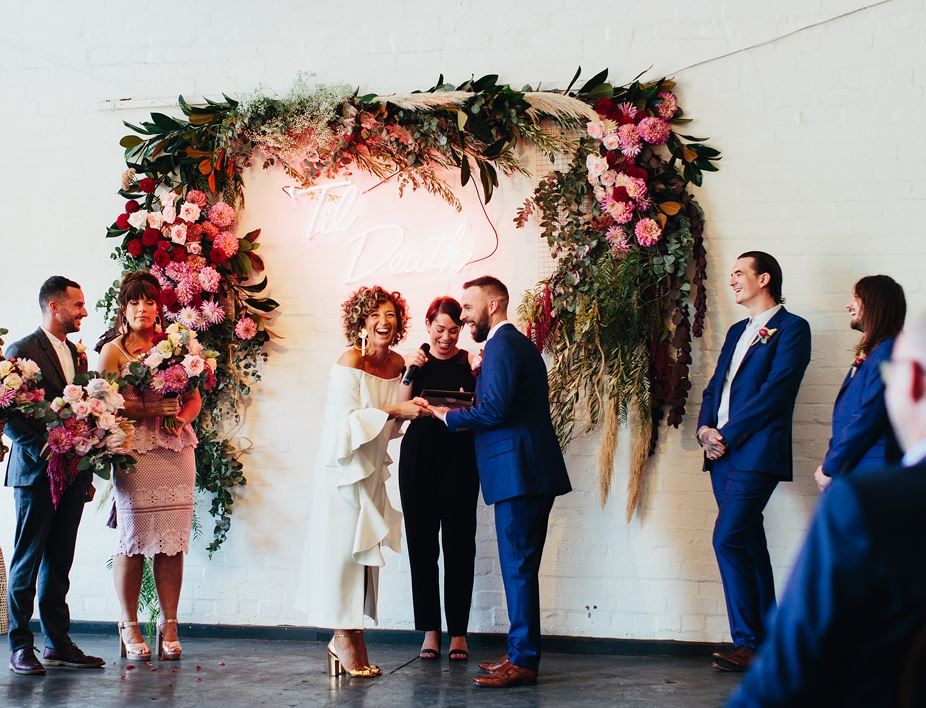 While you may not consider yourselves worthy of a celebrity celebrant, the quality of Mike's style is perfect for you. His reviews state simply, 'If Mike is available, book him.' Remarkably polished and professional from years of television and radio work, his ceremonies are personally tailored to your story. He is incredibly funny, gives incredible individual attention to your wedding vows and has a magnificent way of putting couples at ease. Your friends will be jealous they didn't use him.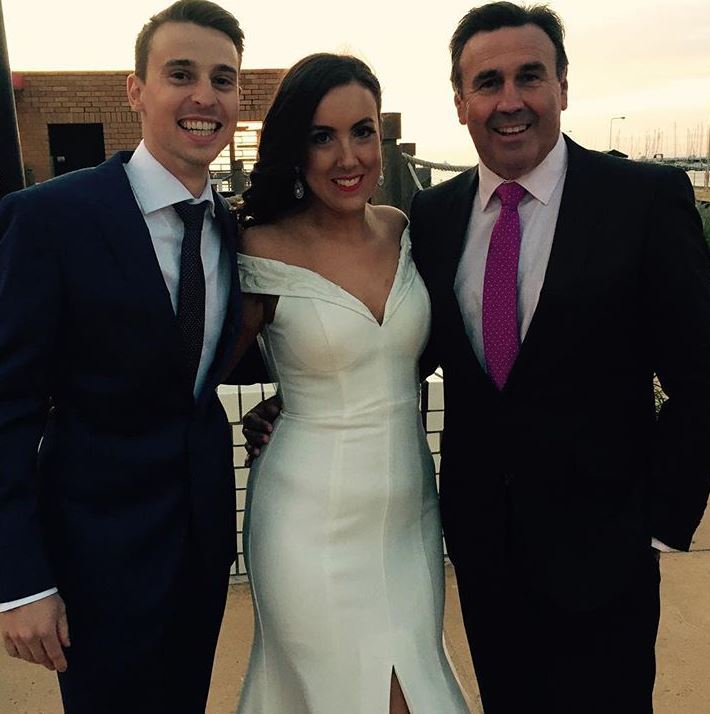 So for magic and truly wonderful memories, arrange a consultation with one of these different Melbourne marriage celebrants today. Because there is nothing boring about your love story to date, or what the future holds for you, and you want your big day to reflect this. For that touch of something special.