As the warmer days start to cool down, we can no longer deny it; autumn has well and truly arrived. While most Australian couples choose spring as their preferred wedding season, autumn is also a popular choice, and it's no surprise why.
Summer has just passed and the natural warm tones that filter through the trees create some beautiful scenery. This means beautiful wedding photos. There are so many reasons why you should consider having your wedding in autumn
The vibrancy of the reds, oranges and golds in the trees and gardens will look simply stunning in wedding photos.
The weather has cooled down from summer and will likely offer overcast skies, which offer perfect natural lighting for your photographer and videographer.
The temperature will be more comfortable compared to a wedding in sticky, hot summer.
Seasonal produce is both stunning and impressive.
The cooler temps will help both you and your partner feel cool and comfortable in your wedding attire – they can be bulky outfits after all!
Cool evenings allow drinks by the fire, snuggles under blankets, and romantically draping a tuxedo jacket over the bride's shoulders.
Autumn is still a little less popular than summer so you might have access to more supplier on the day.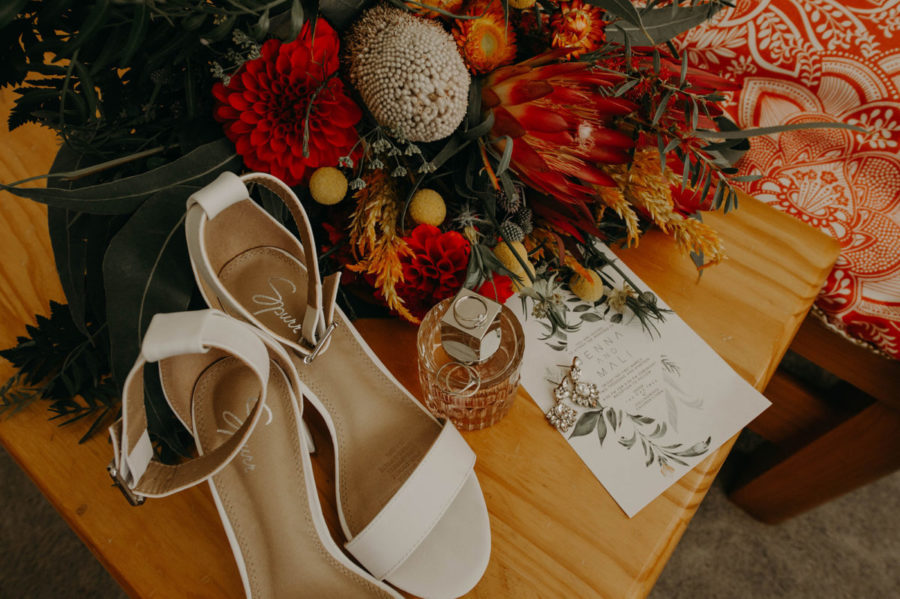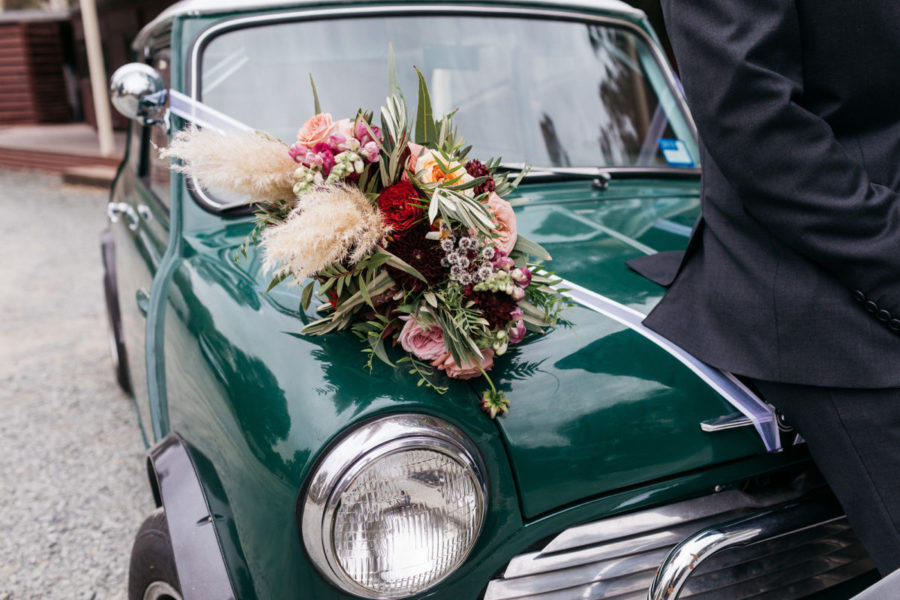 Some awesome ideas to celebrate an autumn wedding
Themes and venues
When you think of autumn, thoughts of rich, earthy tones come to mind. Rustic, country, vineyard, vintage and bohemian wedding themes fit in nicely with this season.
However, the autumn colour palette offers more than just orange and browns; rich golds and burgundies are stunning autumnal colours that can easily be applied to modern, contemporary or luxurious wedding styles. They also work perfectly paired with pastel colours, as this combination of rich and pastel seeps into weddings in 2020.
There is also the option of a beach wedding with autumn tones. Picture a beautiful early sunset in stunning oranges, pinks and yellows, followed by a cooler evening for entertaining your wedding guests.
Melbourne and Adelaide boast some of the most beautiful autumn scenery. Venues situated in the mountains, vineyards or gardens will also offer a selection of fantastical colours.
Popular choices of venues in autumn are European and English style homesteads, as well as historic mansions reminiscent of Tuscany, the French countryside or Victorian England. These style of buildings will simply come alive for weddings during this season and will look simply amazing in wedding photos.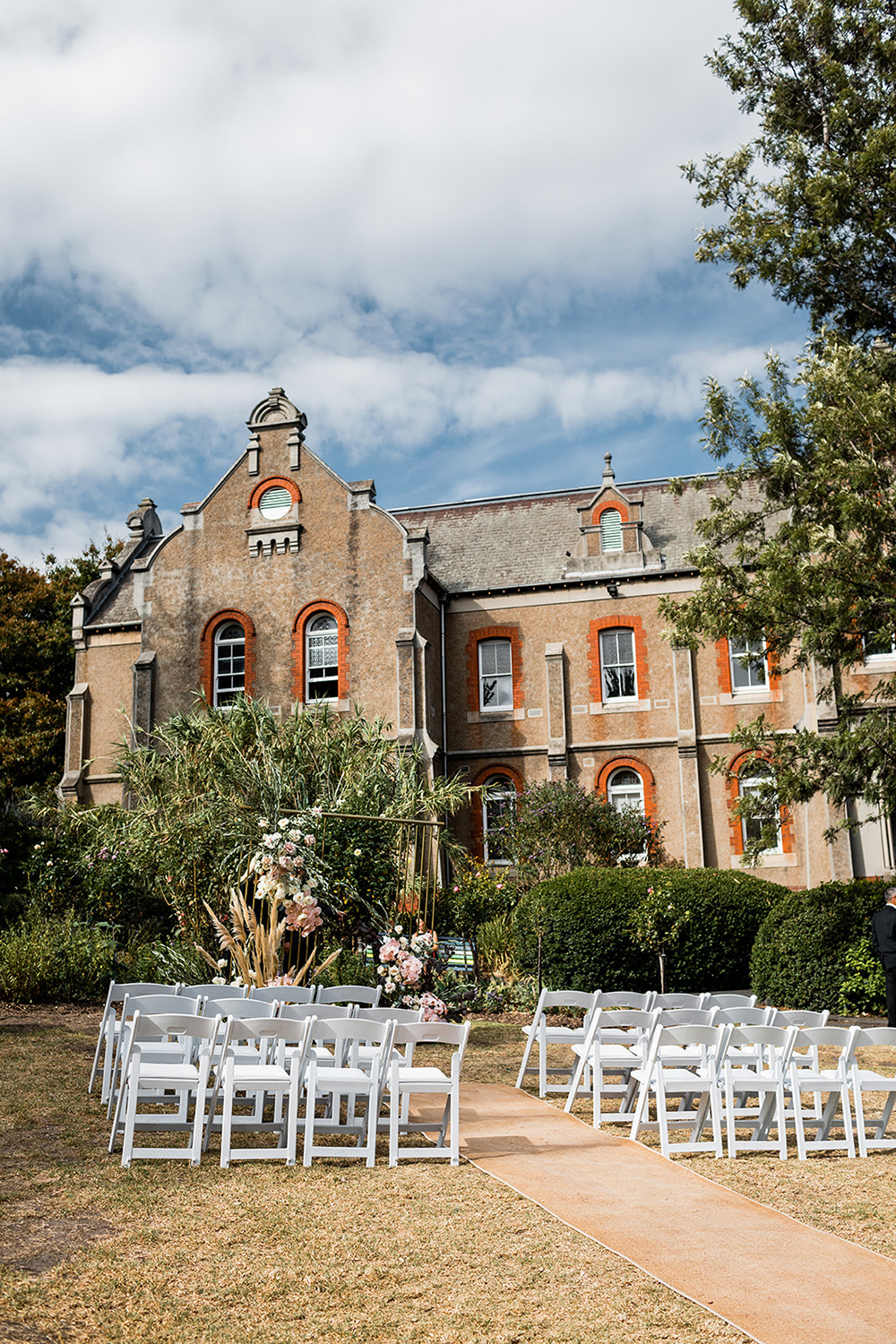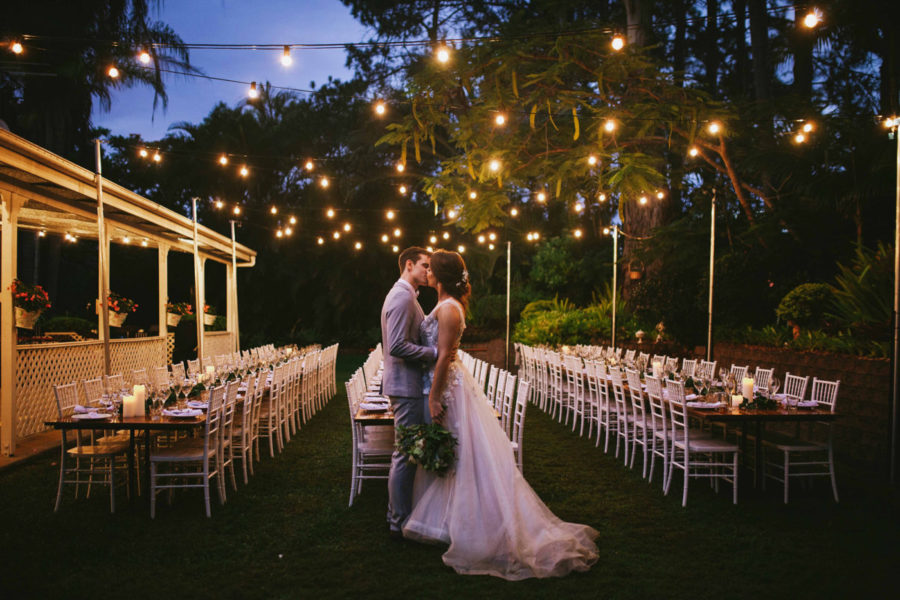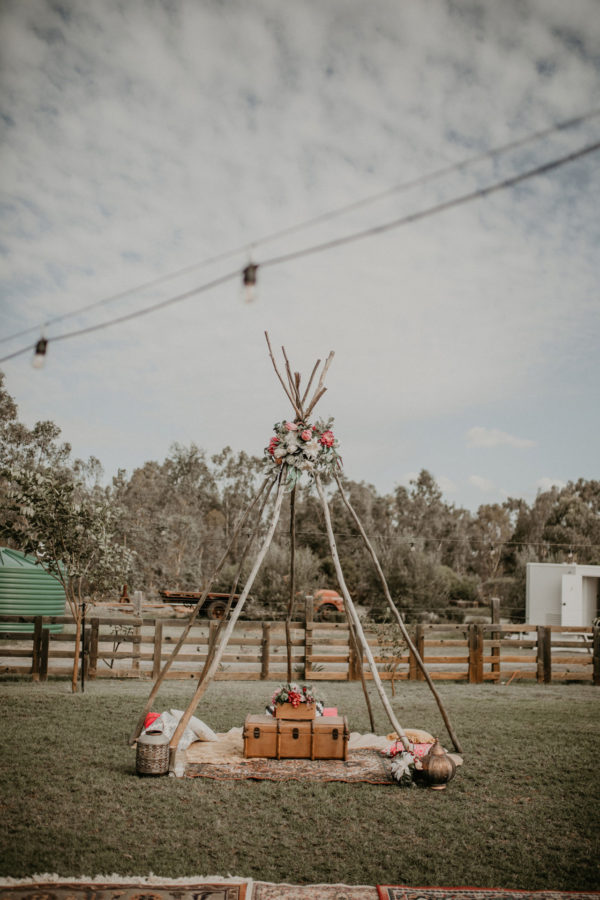 Stationery
Autumn offers so many beautiful colours, so channel these into your wedding invitations as the first teaser of your wedding theme. Using burgundies, oranges and golds in your invites, whether they're striking and glossy or softer in watercolours. Put a focus on symbols of autumn; think leaves, seasonal fruits and acorns. You can also add an autumn-feel to your stationery on the day, such as welcome signs, table settings or name cards.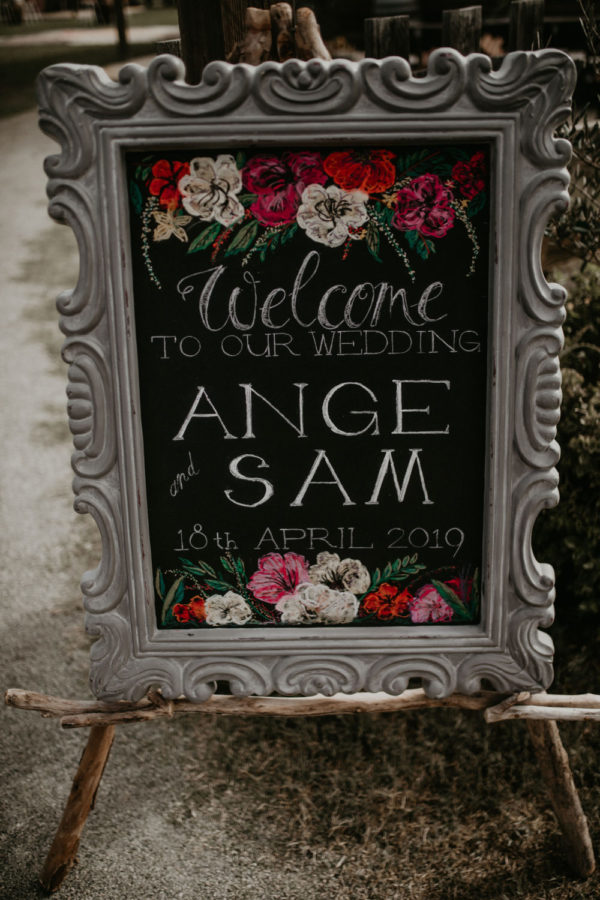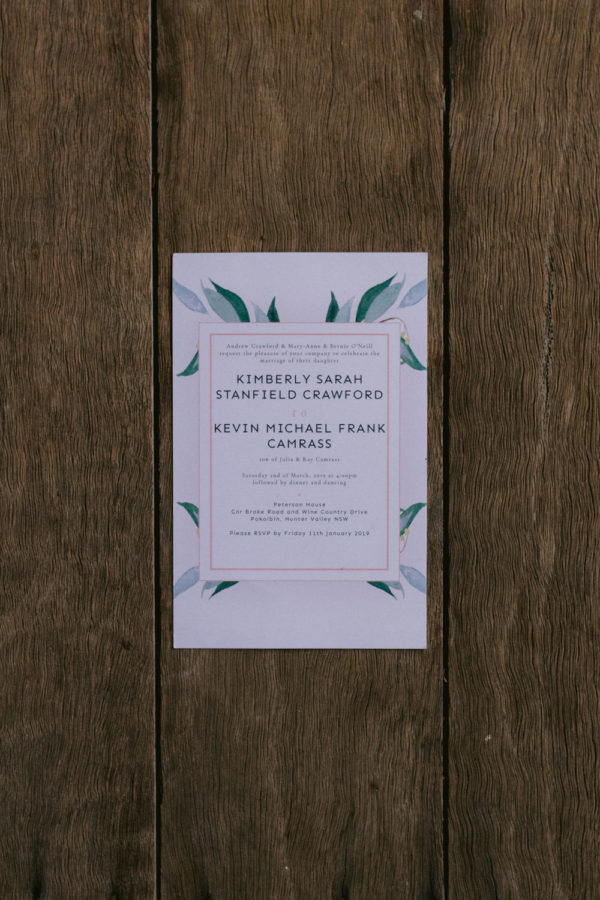 Dresses
Choose gorgeous autumnal tones for your bridesmaid's dresses – rich burgundy, burnt orange or bold berry pinks/purples.
For the bride, add a little something to your traditional white gown – a touch of orange, gold or rose. This will tie in the theme, the season, and is also a little niche.
It's also a great opportunity to add some autumn inspiration into your formal wear, with ties, suit jackets and even socks all becoming more personalised features you can tie into your autumn theme.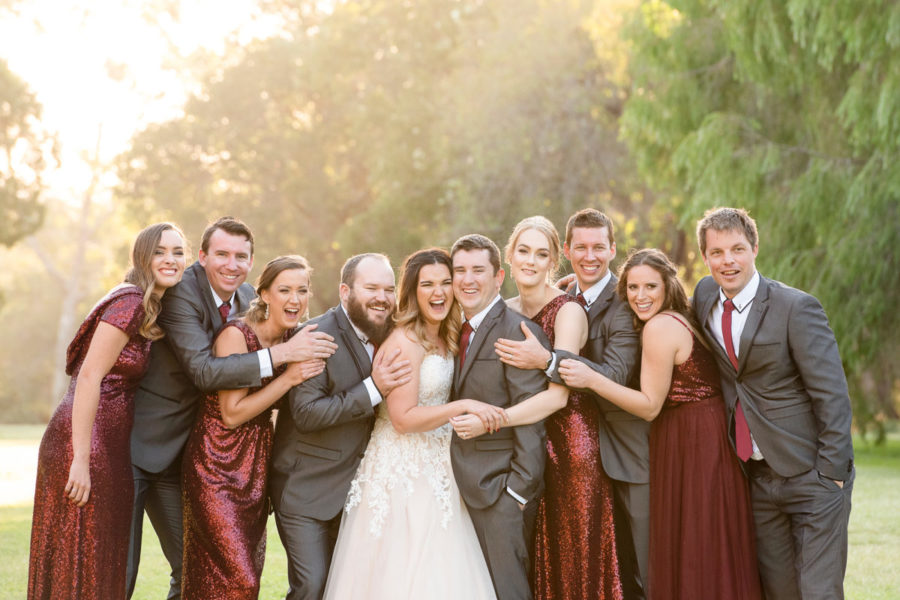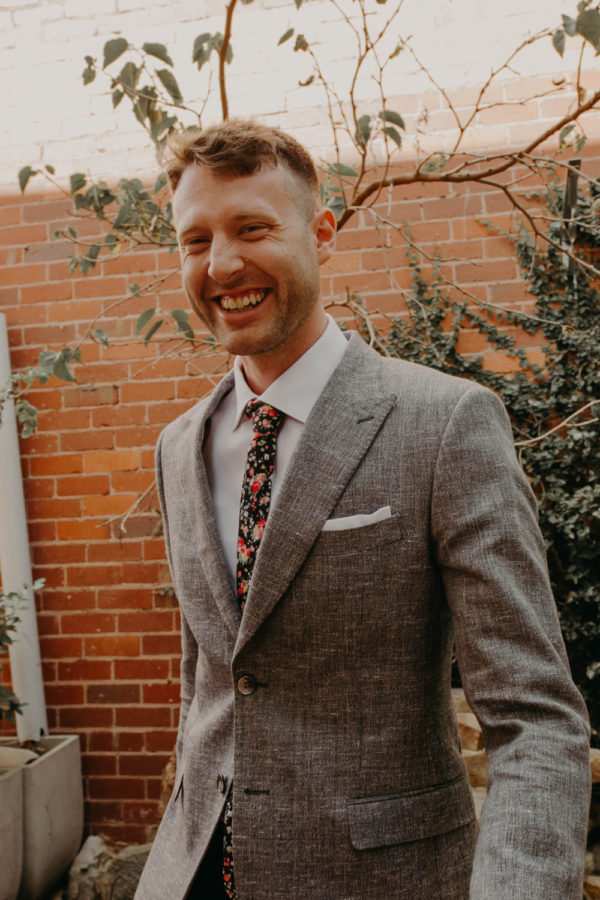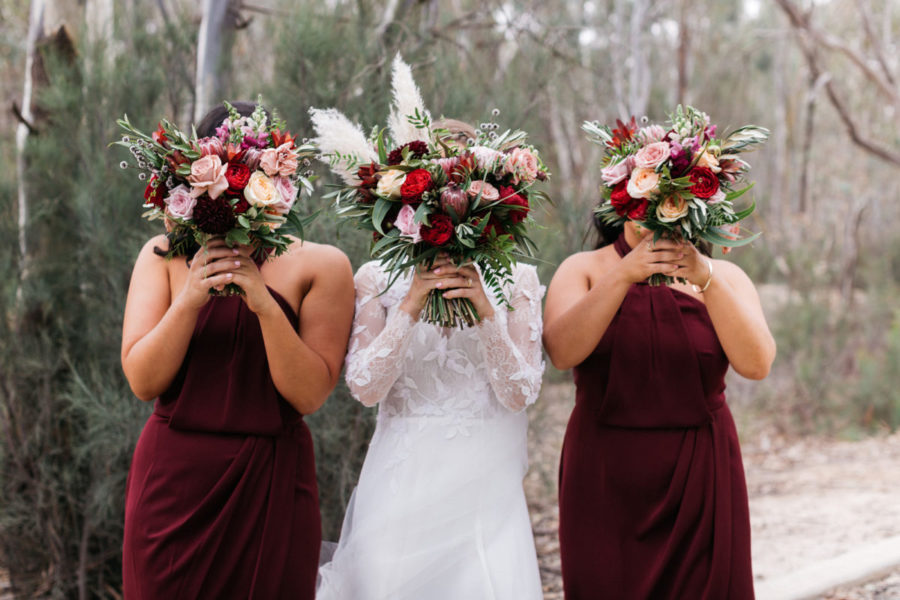 Food and wine
This time of year is one of the best when it comes to fresh, seasonal produce. Bring out the big guns and include delectable grazing platters and more hearty food as opposed to the cooler picking at a summer wedding. Ingredients perfect for autumn include:
Sweet potato fries
Roasted baby beetroot
Lush pumpkin soup
Char-grilled brussels sprouts with crispy bacon and pomegranate
Pulled pork sliders
Roasted game such as duck or rabbit
Deliciously slow cooked beef
Fresh apple and blackberry pie
A gorgeous cheese platter featuring quince paste and sliced pear
You can also shift your wedding drinks to suit the season, so as well as serving wine and beer, include a delicious fruity sangria, a warm spiced wine, a range of apple ciders, or a specialty autumn-themed cocktail made especially for your big day.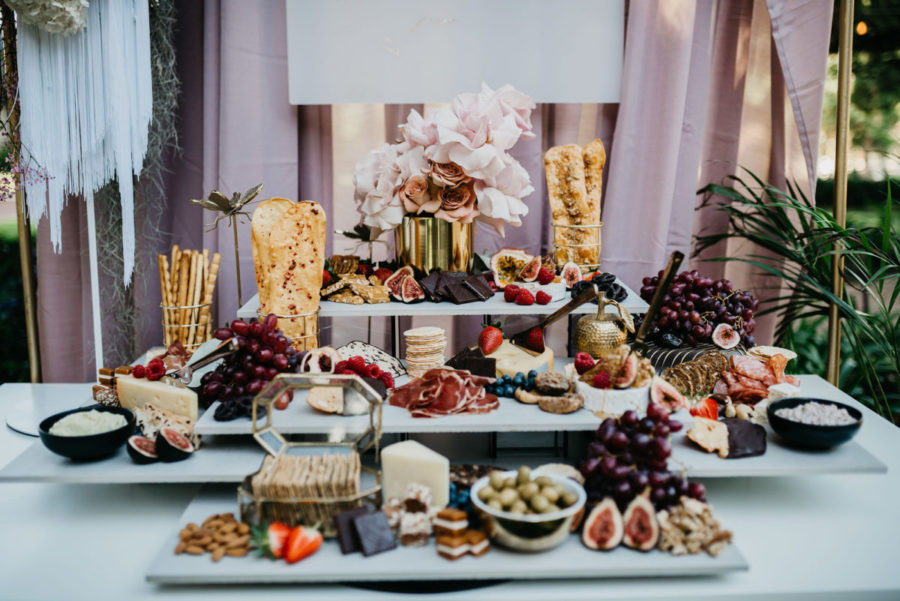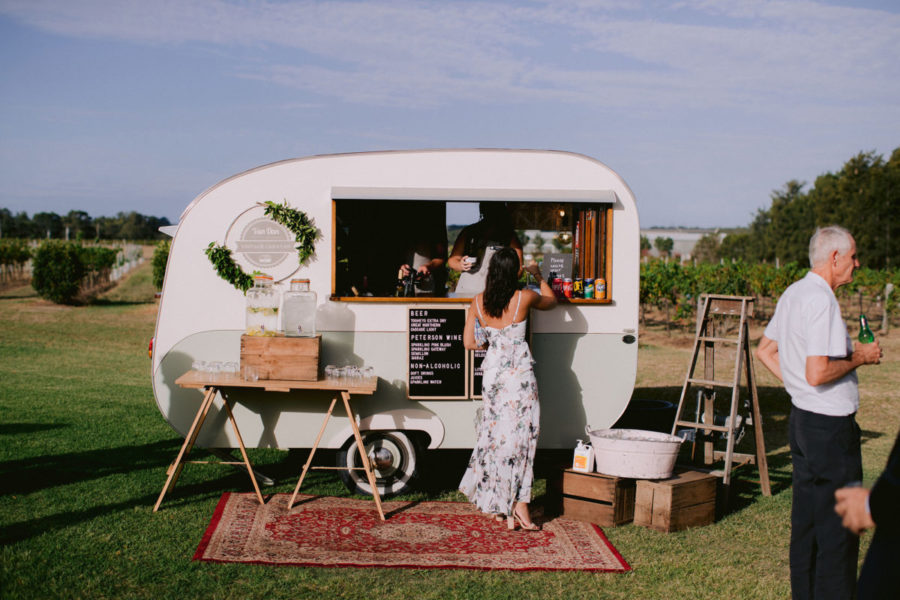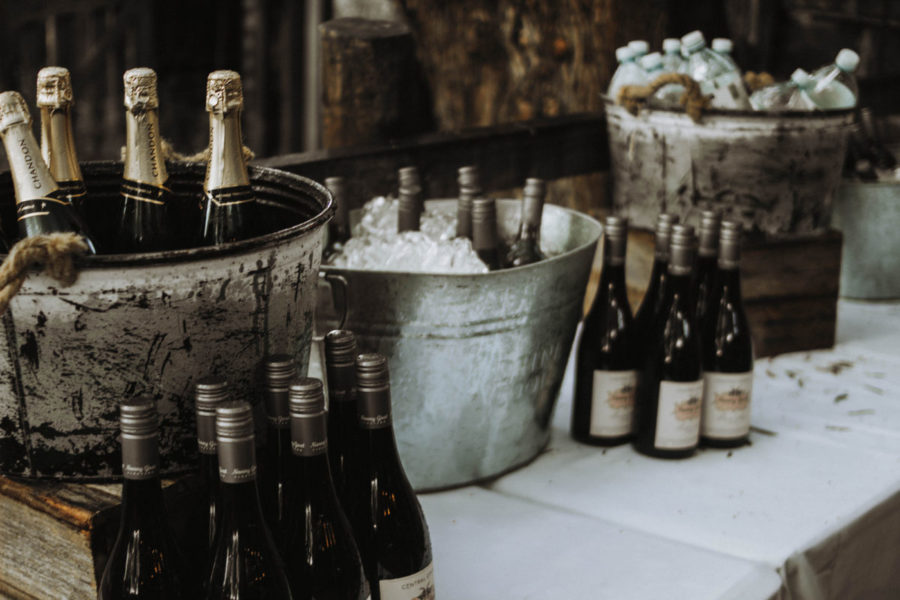 Flowers
Autumn flora is some of the most beautiful out there, so mix up your traditional wedding flowers with some seasonal foliage in the beautiful autumn palette. Some great additions to your bouquet can include:
Acorns, blackberries, ornamental chilli or crab-apples
Oak leaves or a draping vine or two
Roses of deep crimson, bold orange and bright yellow
Autumn wildflowers such as violets, poppies, lavender or Easter daisies
Gerberas or tulips in pink and burgundy
Touches of Australian natives such as waratahs or snapdragons
Succulents for character and contrast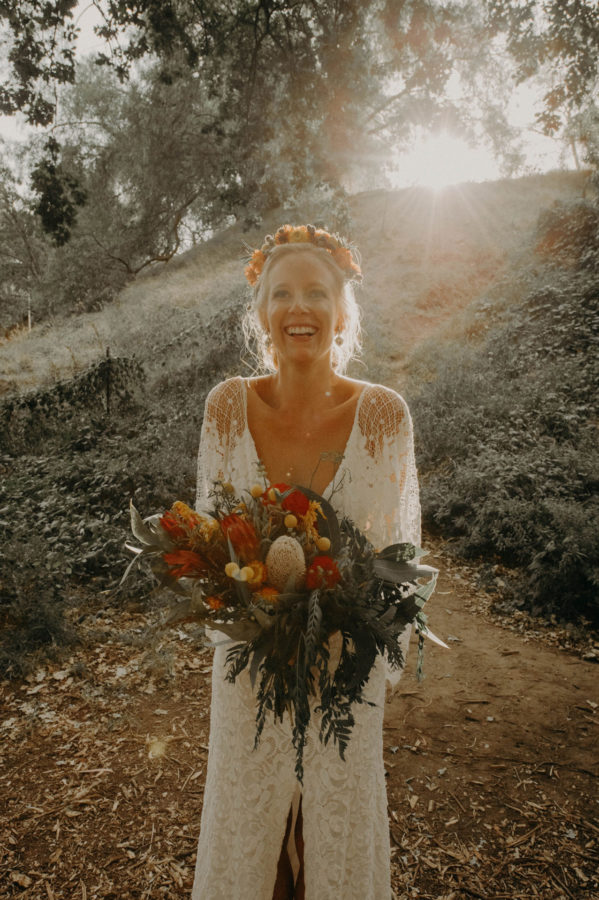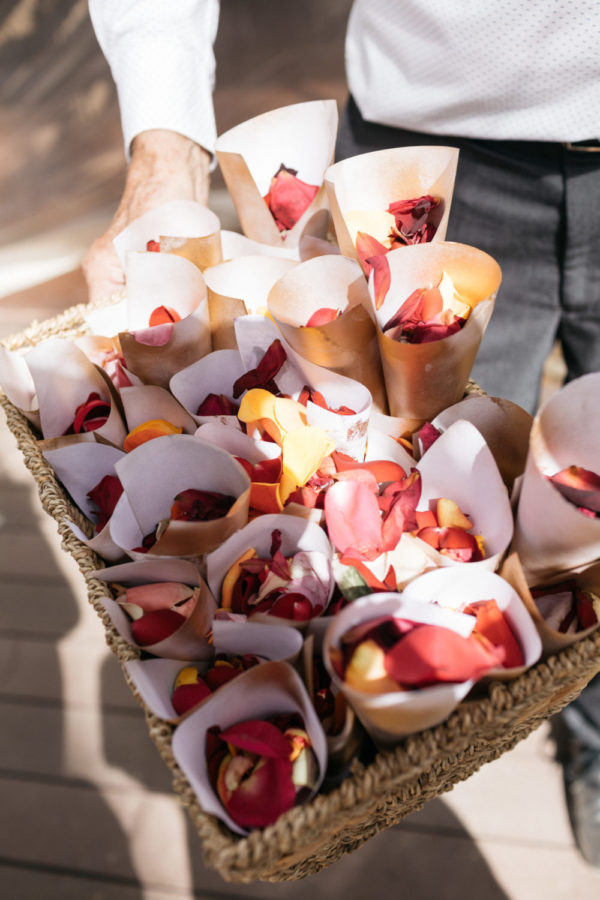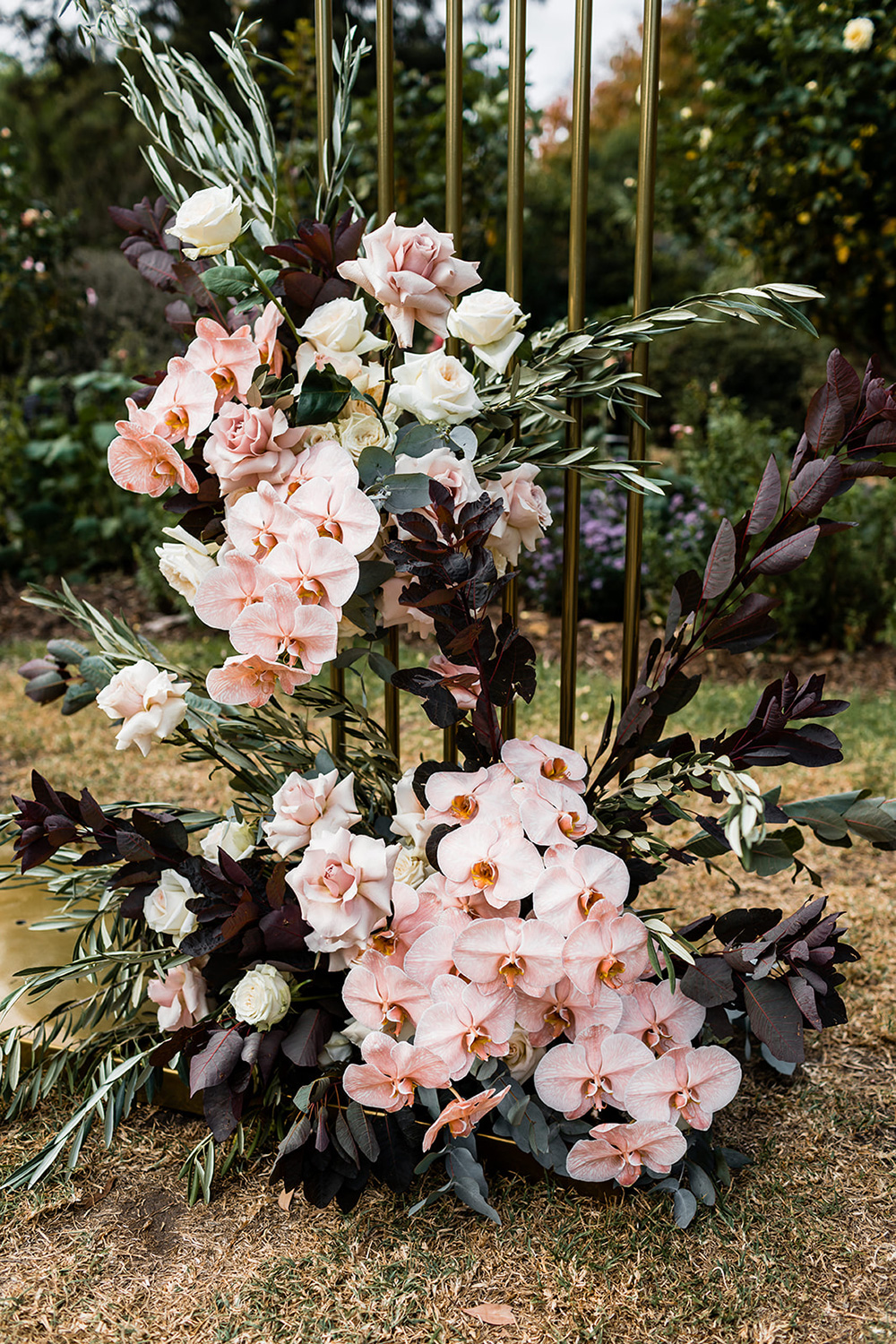 Decorations
One of the best things about autumn is the colours, so you can have so much fun when it comes to decorating your wedding. Mix and match the natural oranges, russets and reds of the season with more wedding style metallics of gold, bronze or rose gold. You can easily channel a rustic country vibe, or for something a little different, a woodland feel.
Make the most of leaves, vines, apples, cinnamon sticks, pinecones, juicy purple grapes and other fresh produce and mix them with tealight candles for a warm glow, or ornate candelabras.
You could also decorate your wedding cake with these seasonal ideas as well!
Offer your guests flower petals in rich crimson, deep pink and blush orange to shower you with as you leave the ceremony.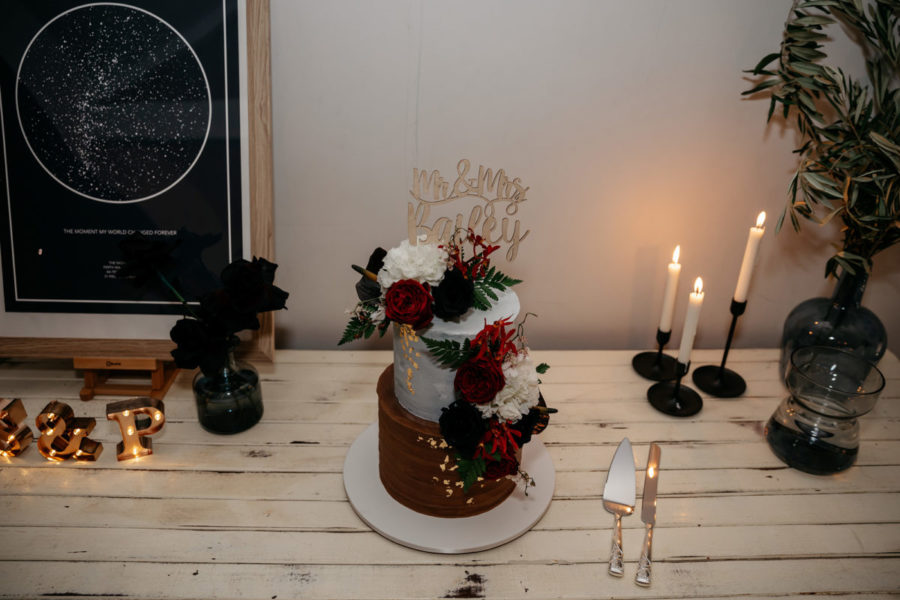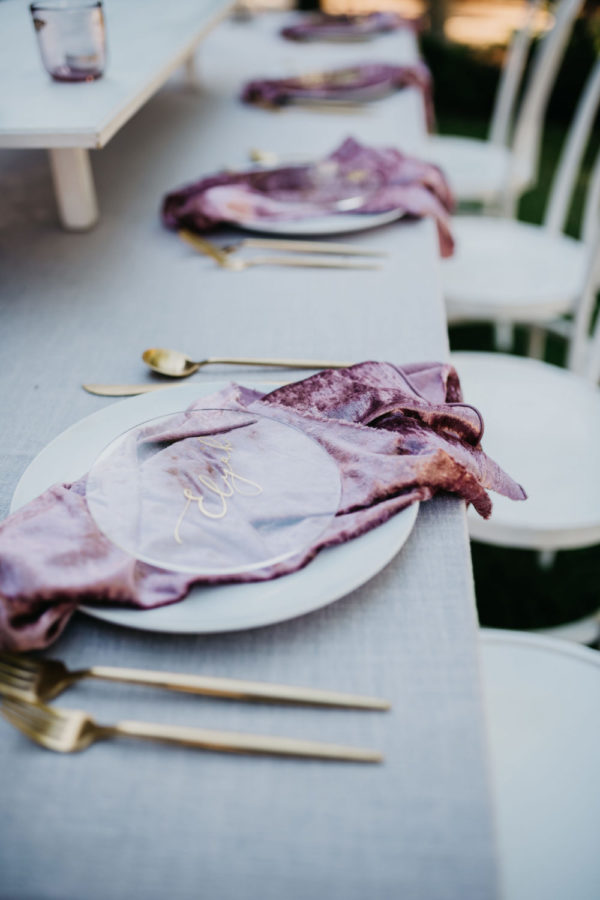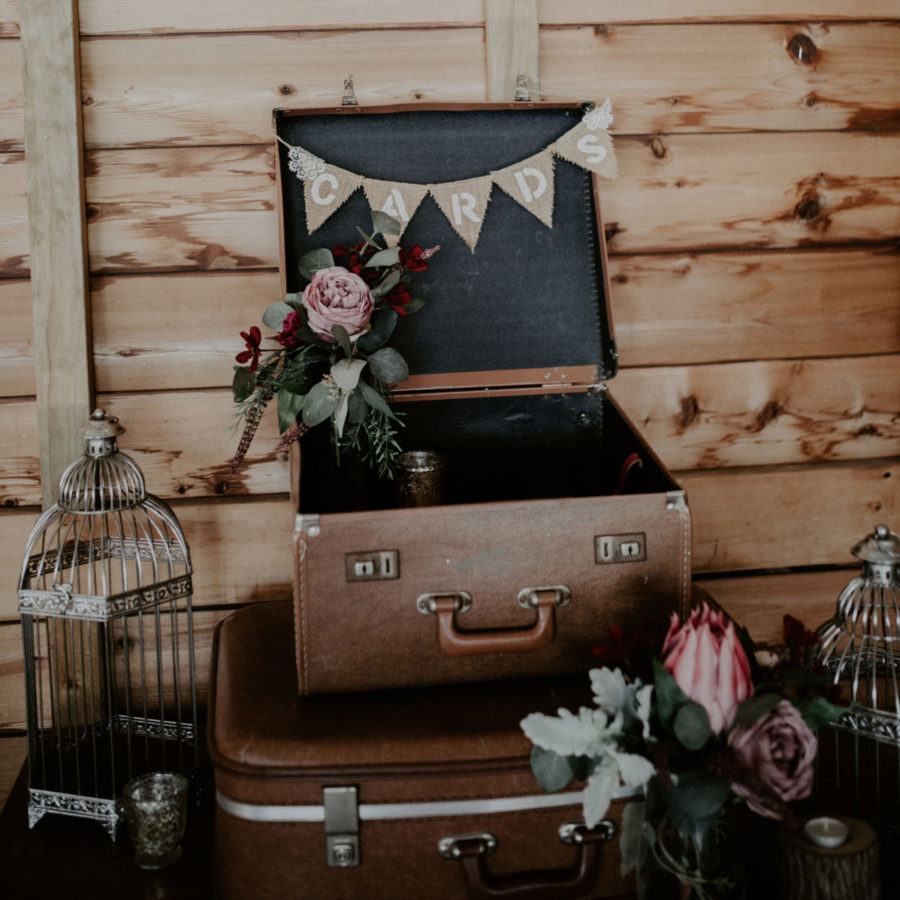 Entertainment and activities
There are so many fun options you can tie into an autumn-themed wedding. You could channel a vintage country fete, play sideshow style games like bobbing for apples, or enjoy the cooler afternoons and play lawn games such as croquet, bowls or giant Jenga. There's also the idea of having pony rides, or a horse and cart!
Come night time, bonfires surrounded by hay bales, throws and plush cushions (all in autumn colours of course) would be a perfect way to wind down. Finish off the night with some fireworks or offer your guests sparklers to create a magical display of lights.