Green-thinking couple Kimberly and Kevin were keen to create the perfect rustic winery wedding that left a minimal footprint.
Kimberly, 35, says they wanted a warm, fun and meaningful wedding at Peterson House in Pokolbin, in the New South Wales Hunter Valley.
"They share our commitment to sustainability and fit in with our theme of a native Australian, rustic and eco-friendly wedding," the bride says of the venue.
"They have a large solar power system, a commitment to sourcing local produce and have banned single- use plastics in their restaurant. The Peterson House wines were also a major plus!"
Kimberly and Kevin, 33, wed on March 2, 2019 in the venue's new sandstone chapel before guests enjoyed drinks and lawn games in the vineyard.
The reception was held in the venue's stone house, with styling by the bride and groom.
"Kevin designed the menus and the native greenery and wooden styling incorporated our love for the great outdoors," Kimberly says.
The Baker Boys Band ensured the dance floor was packed all night and the groom, a musician, also surprised the guests with a number of impromptu saxophone solos.
Photos courtesy of Tom Roberts Media.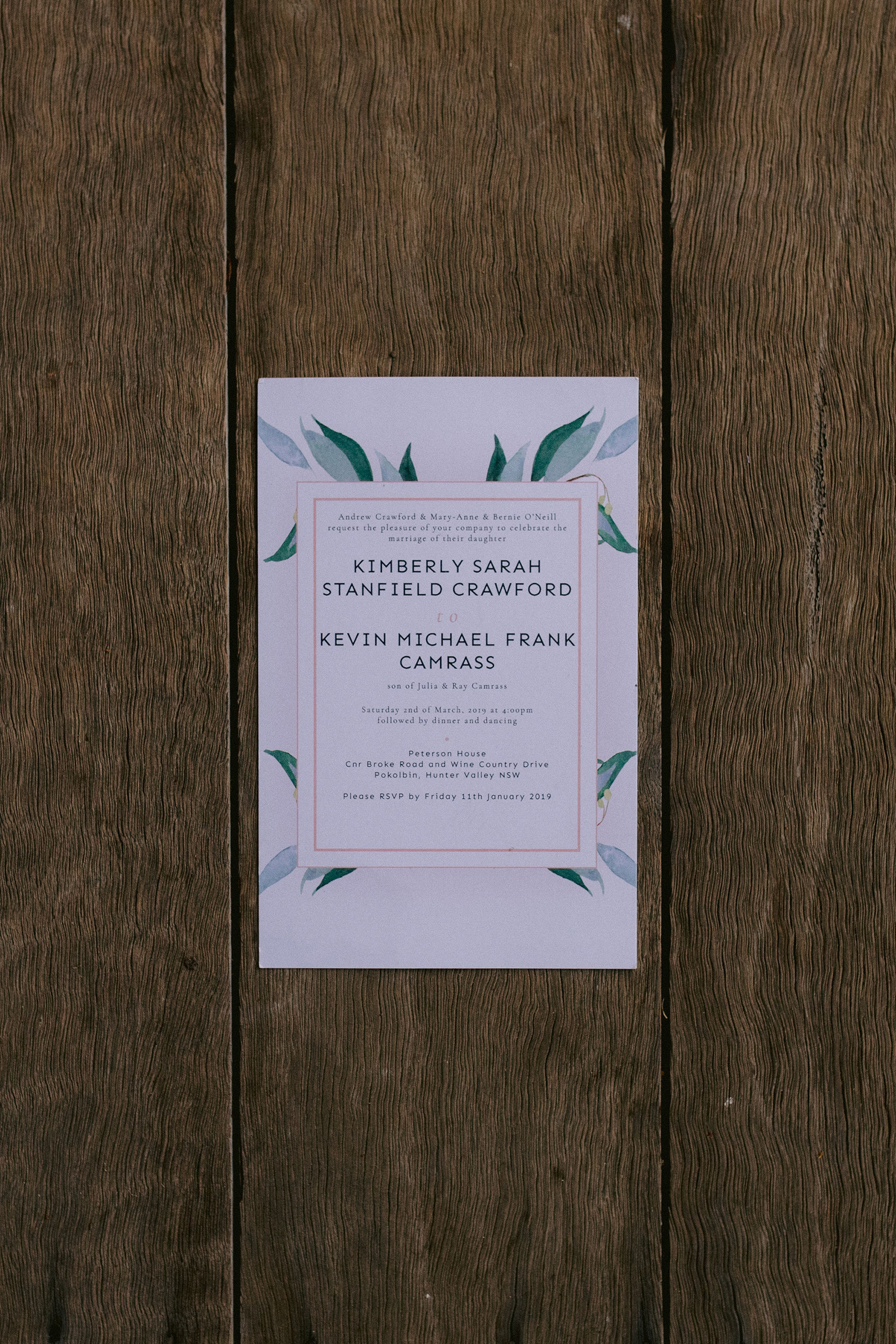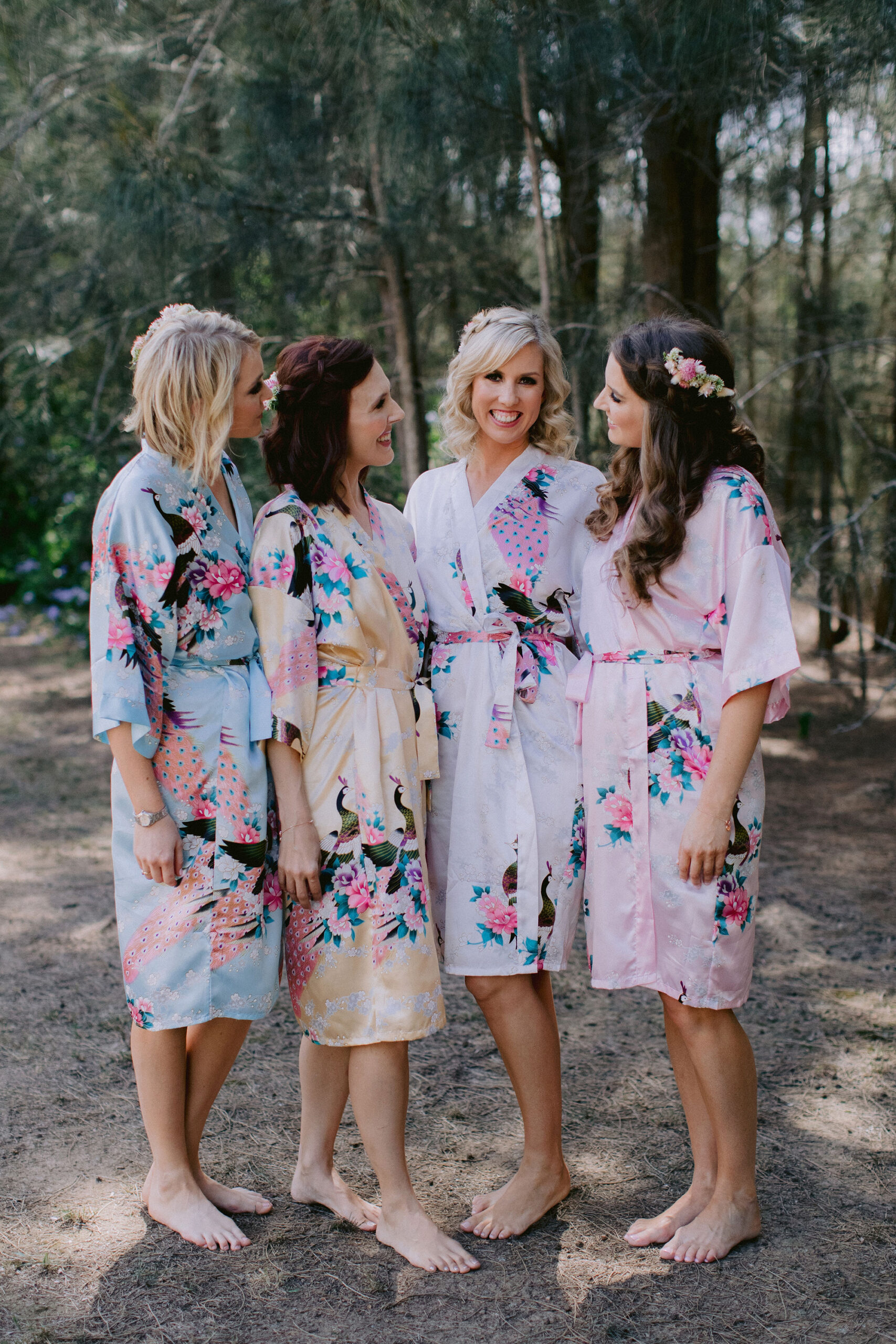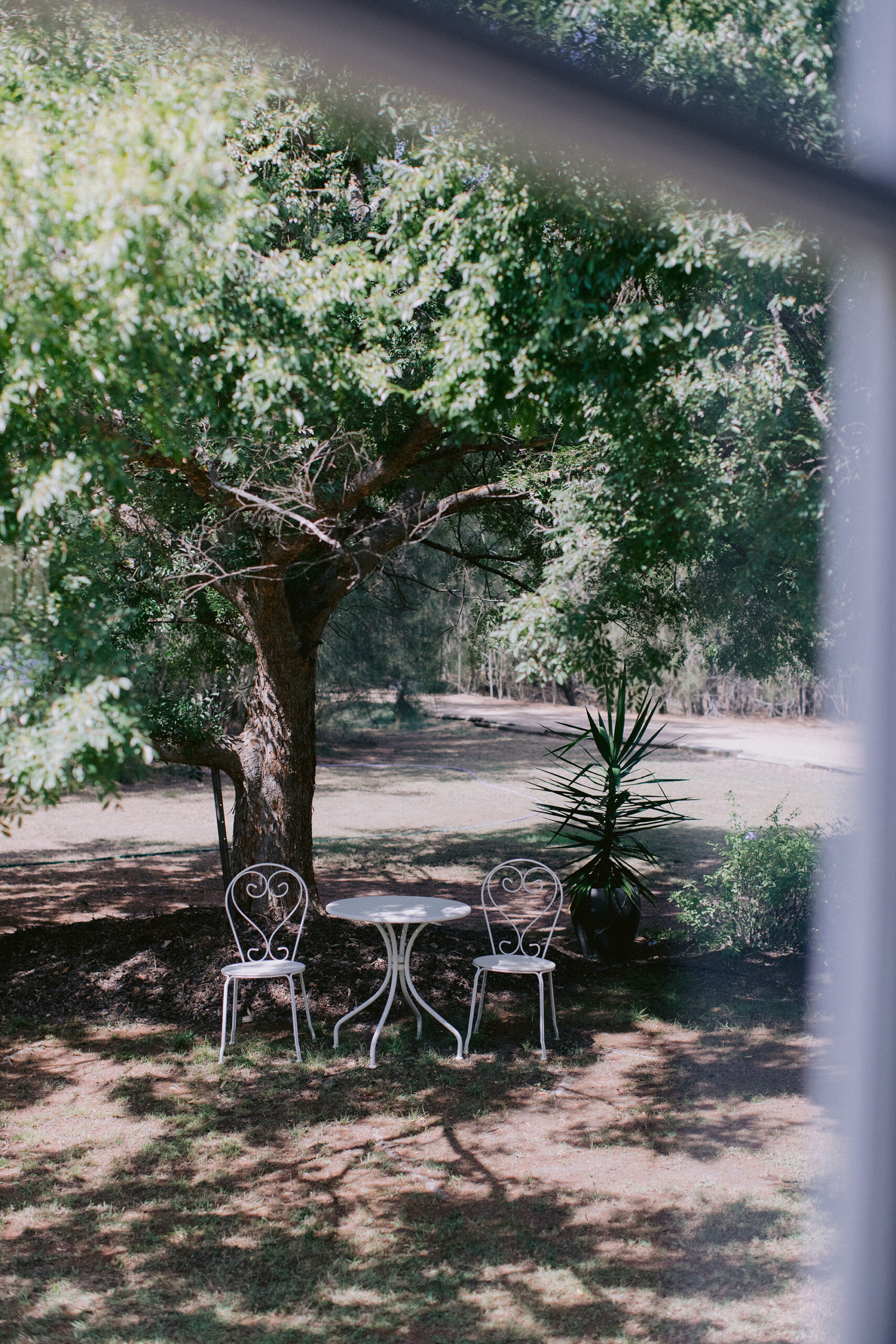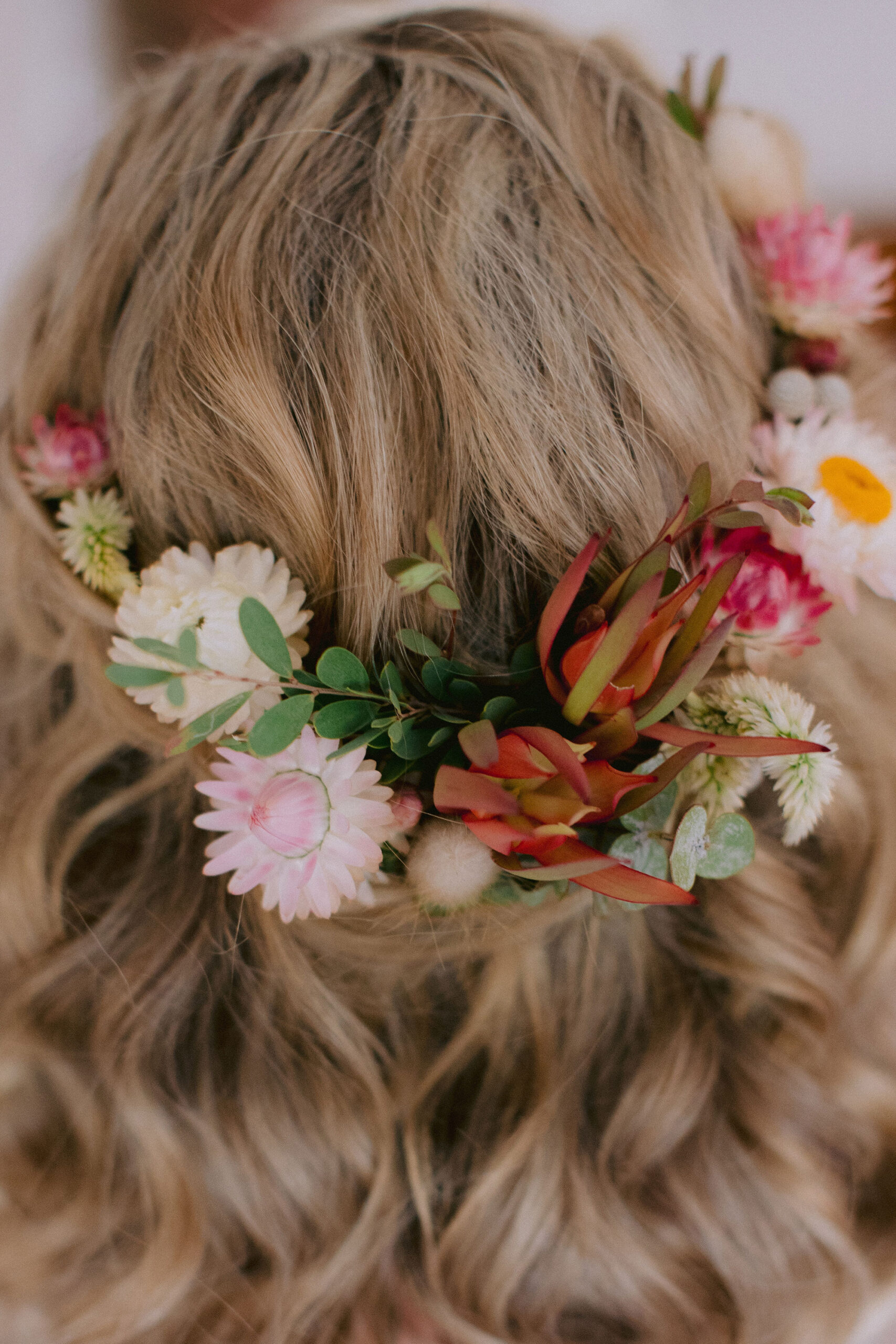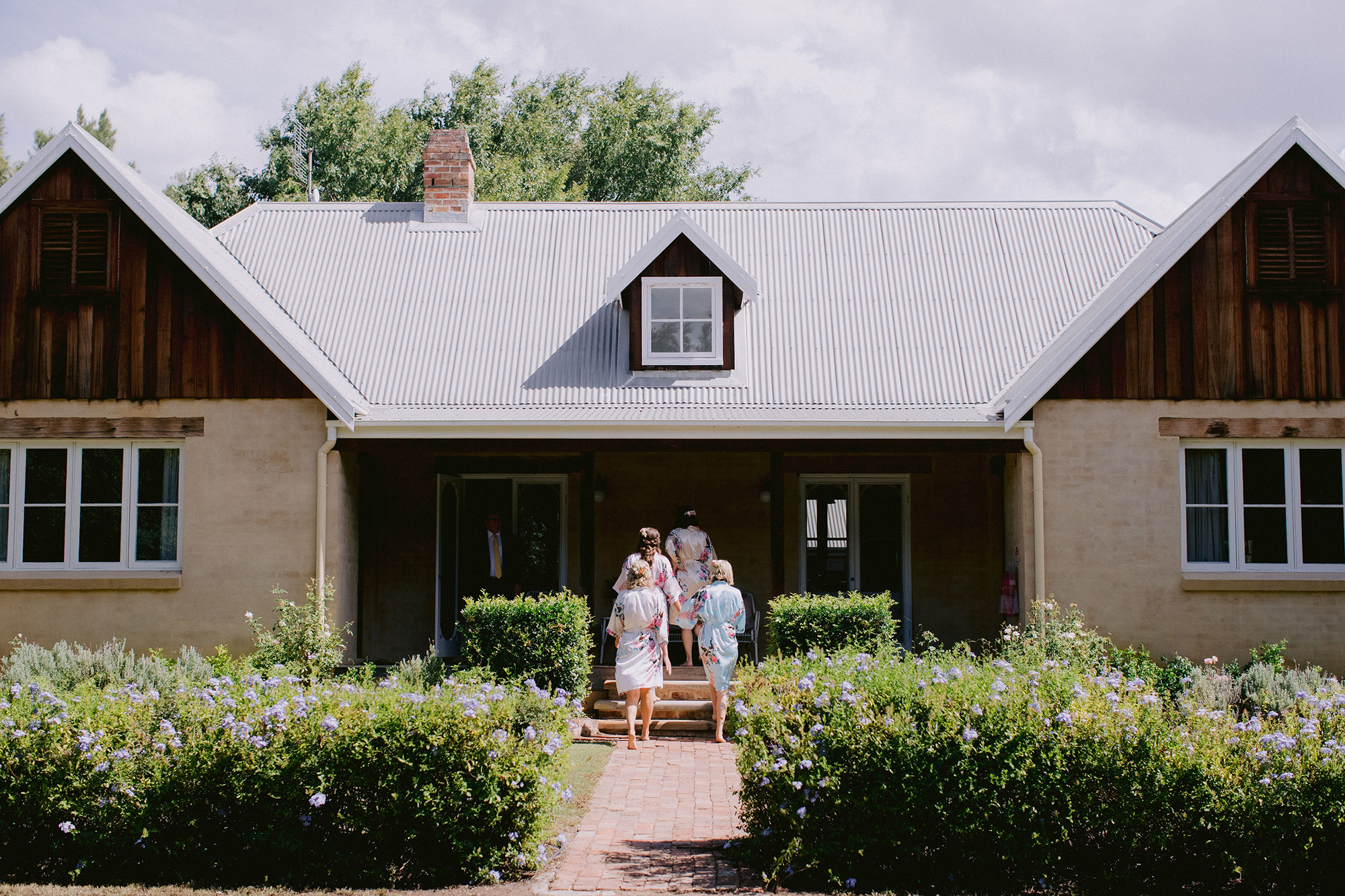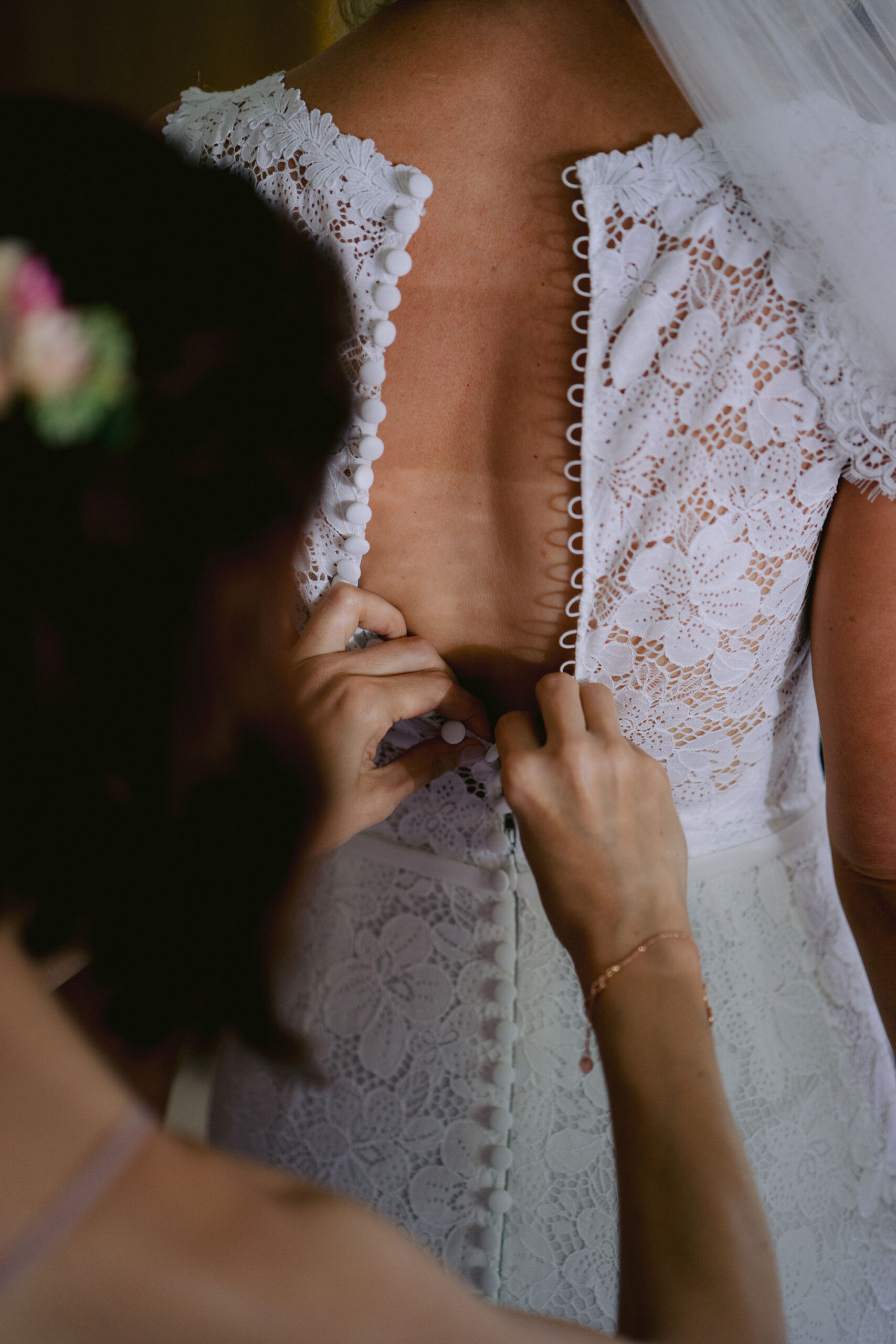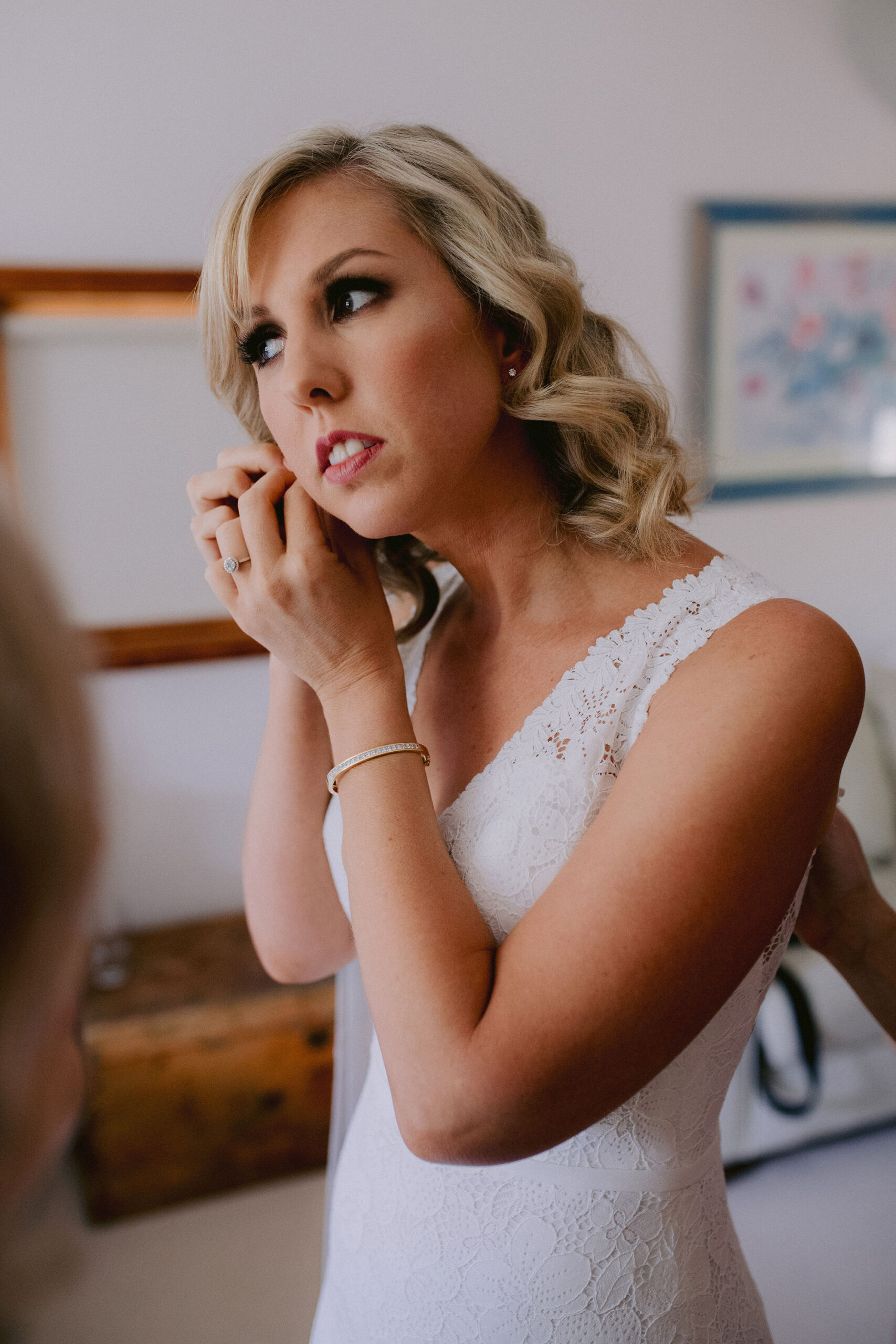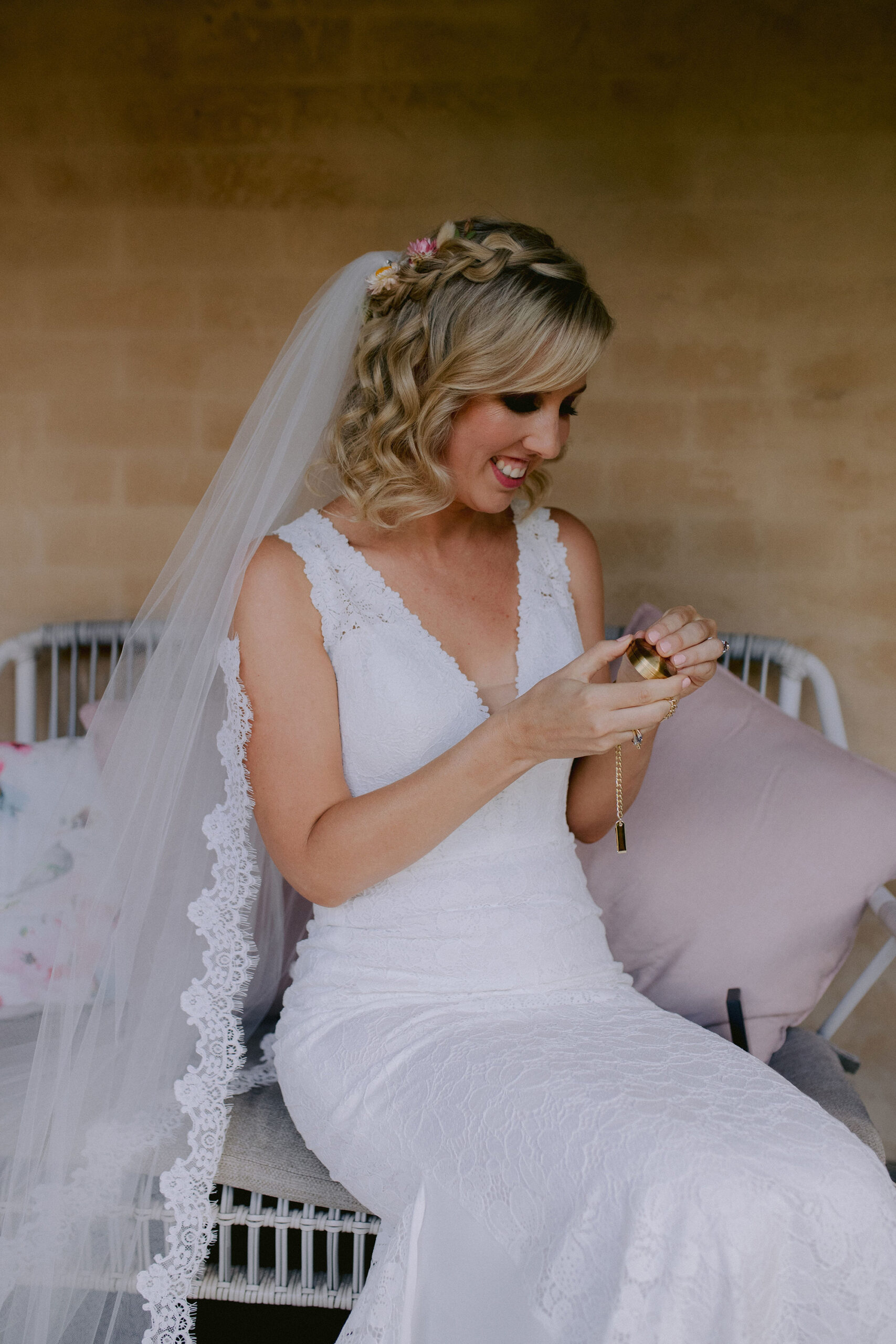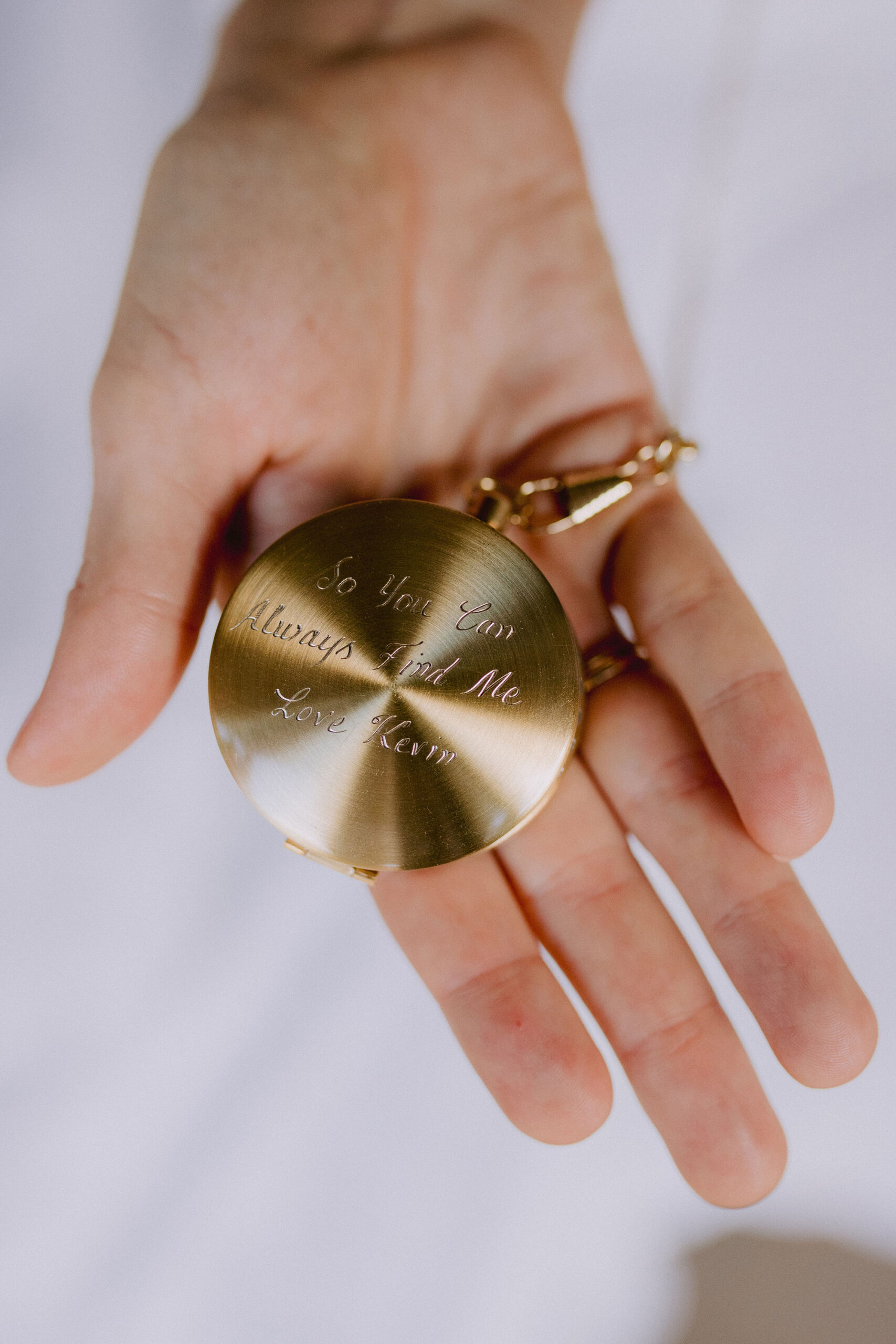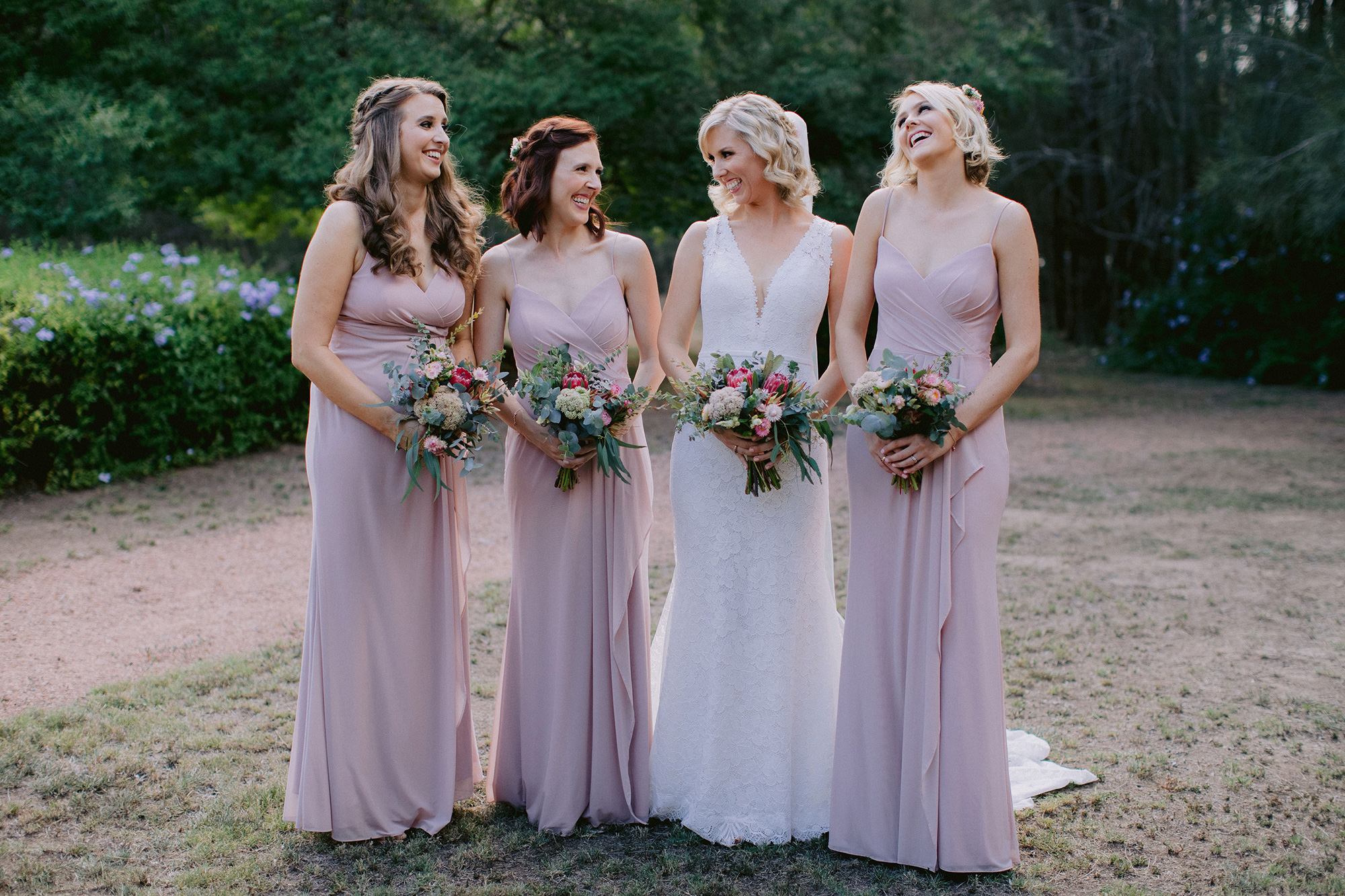 The bridesmaids wore beautiful dusty pink gowns, complementing the bride's plunging lace gown.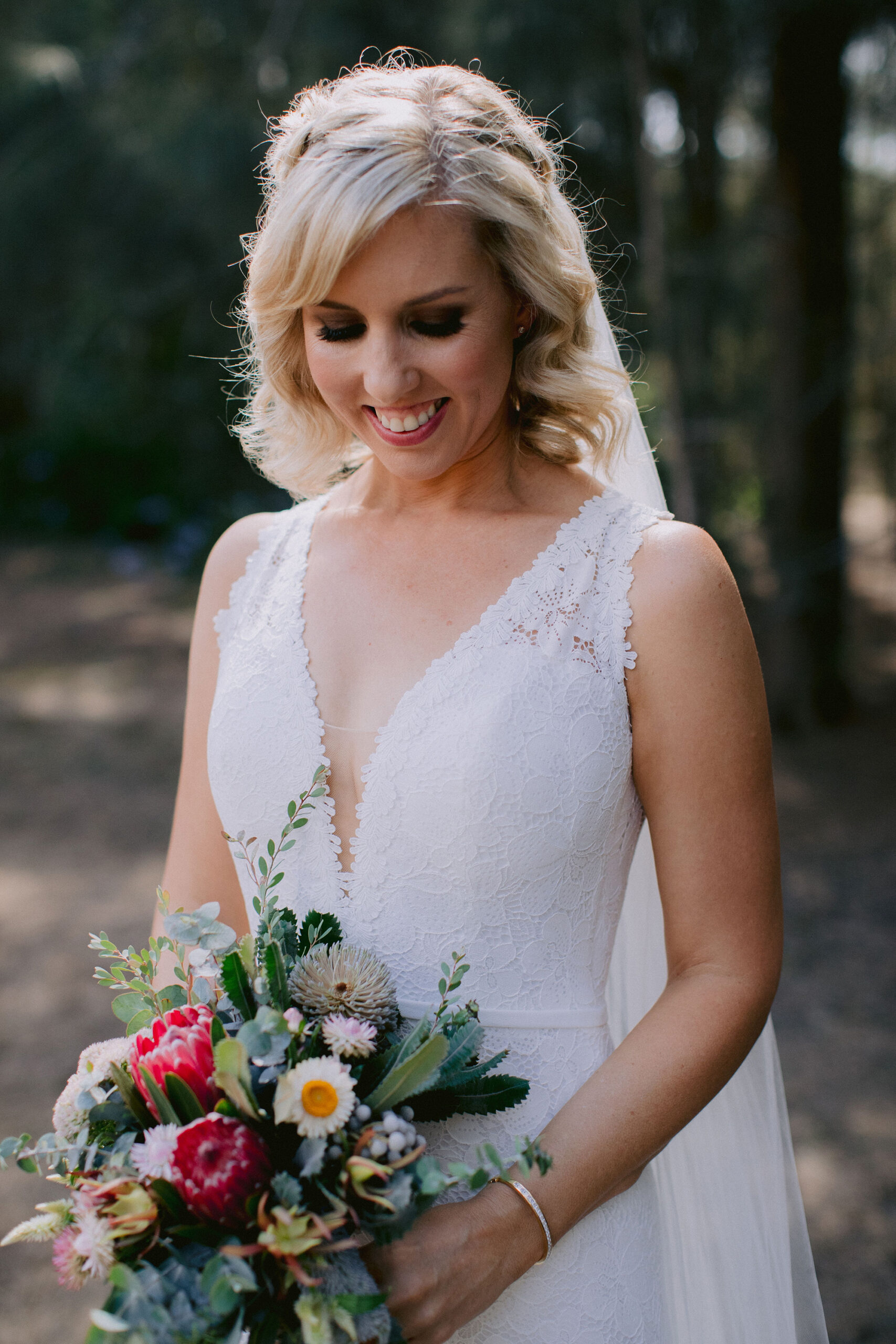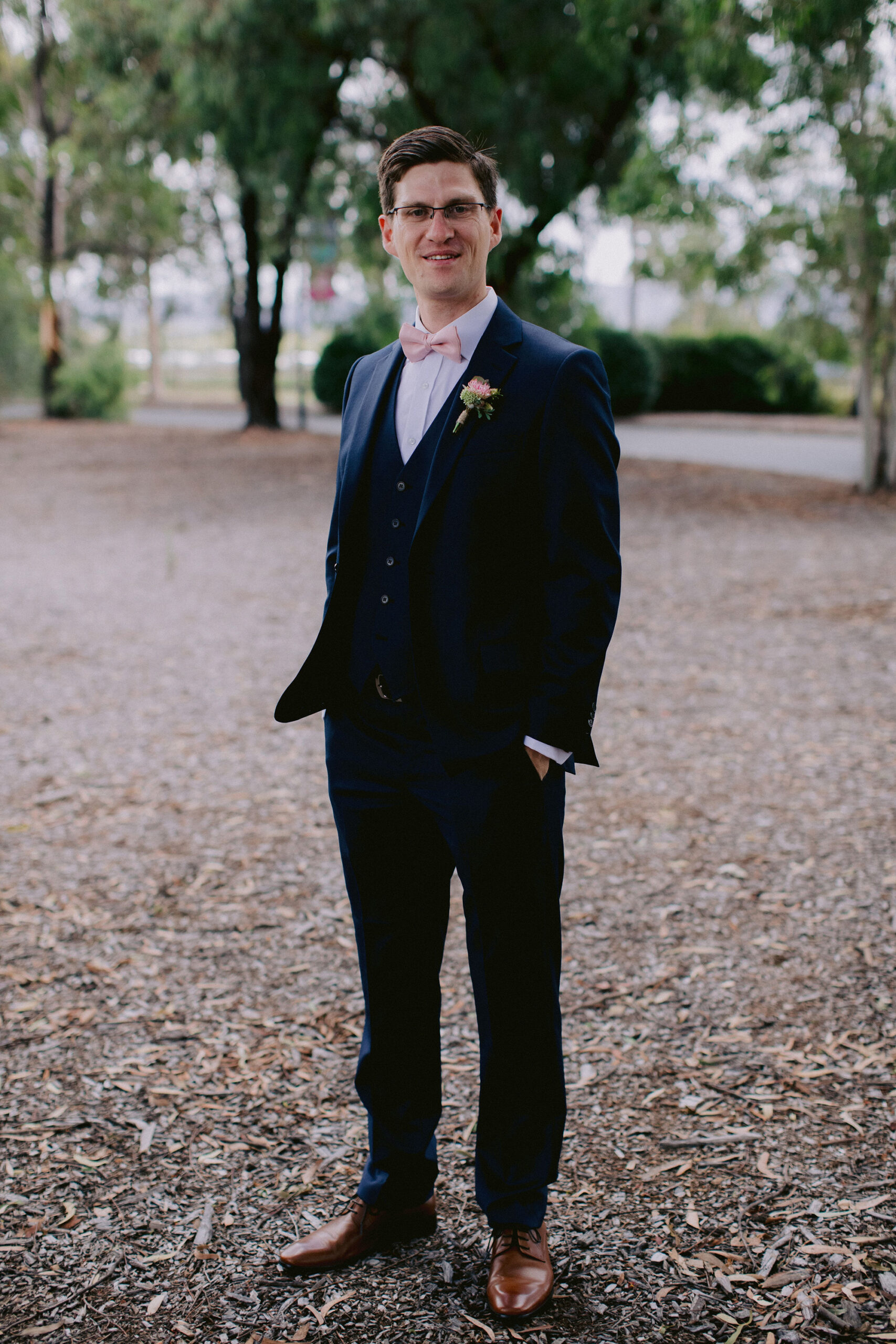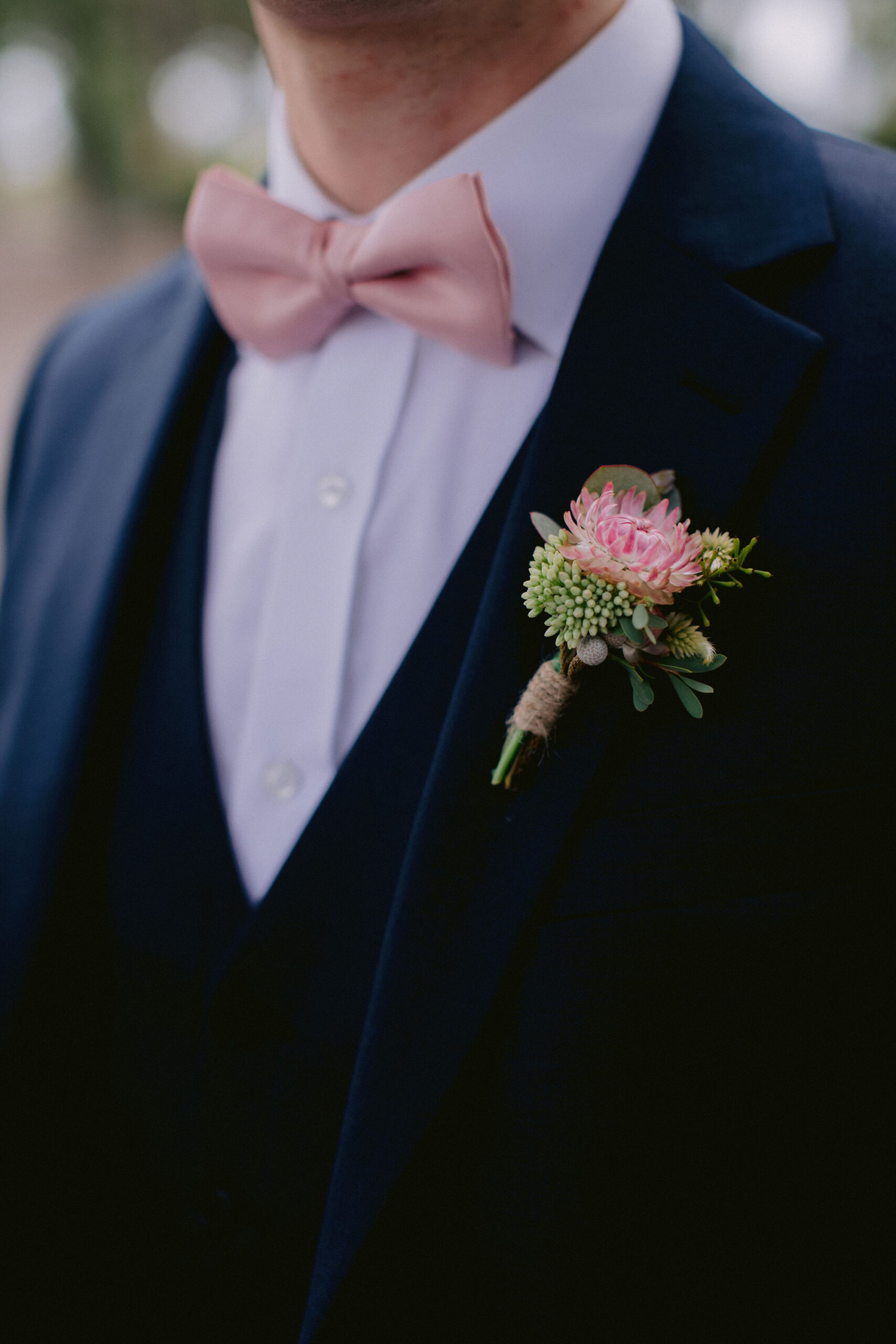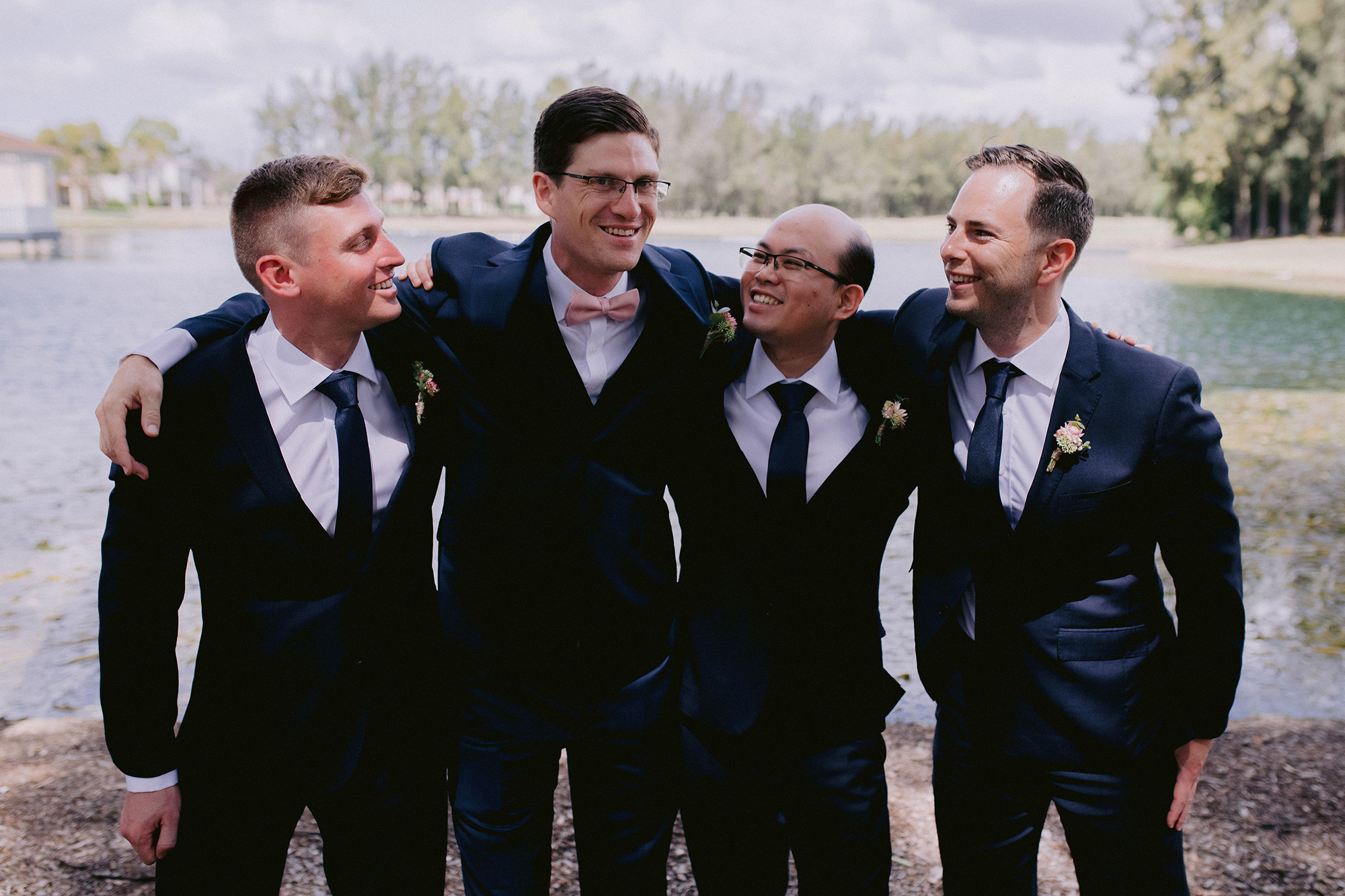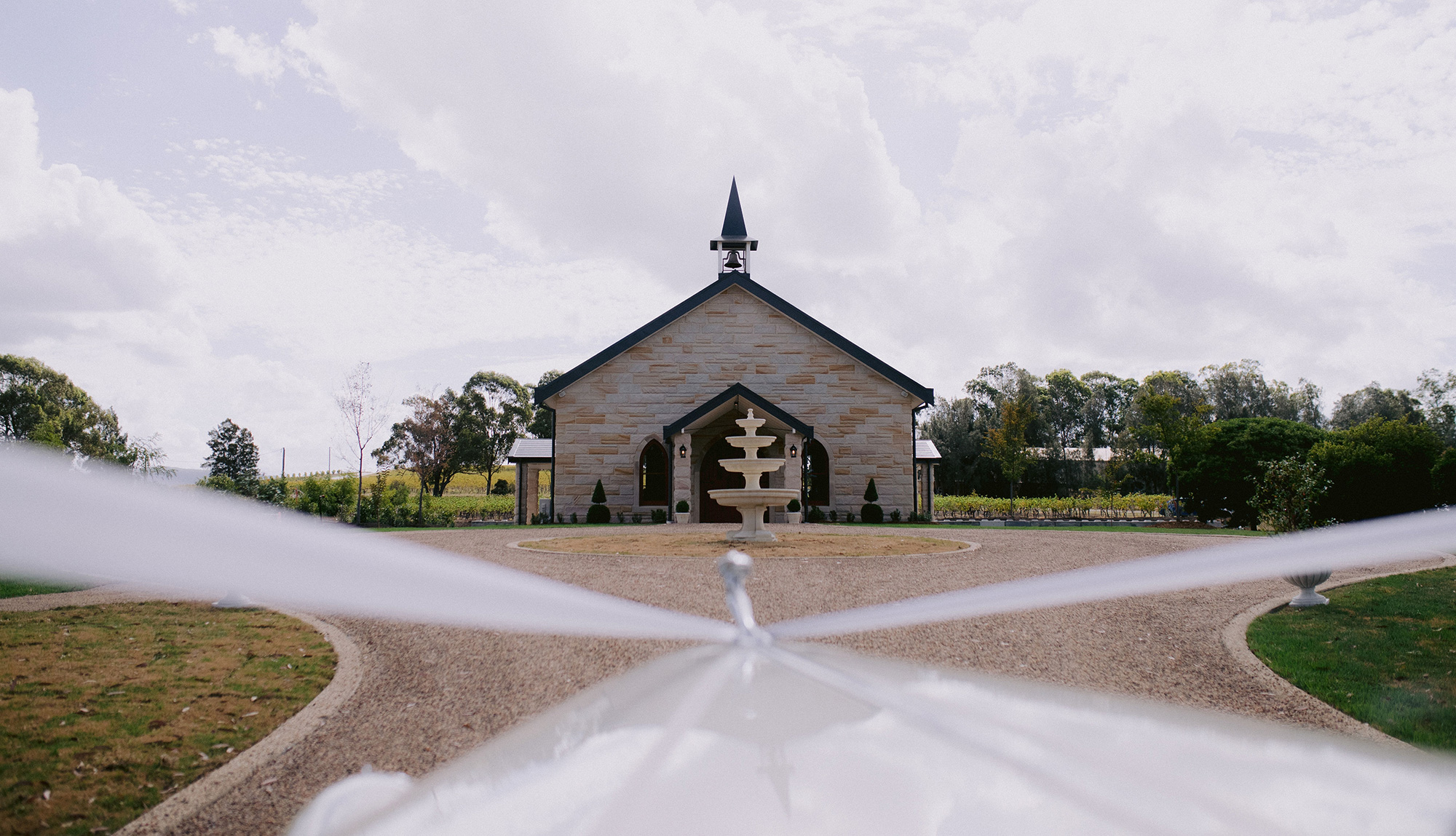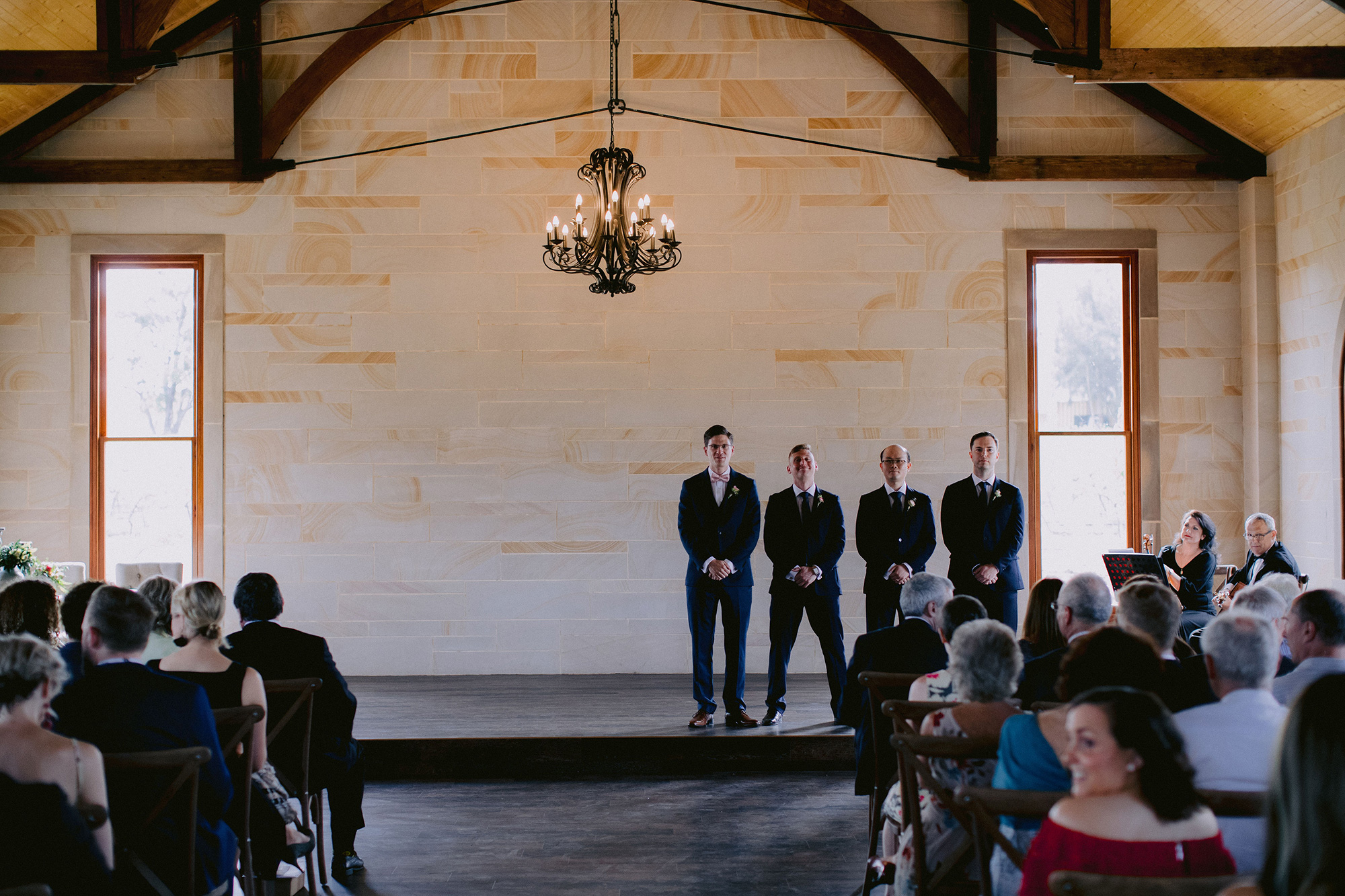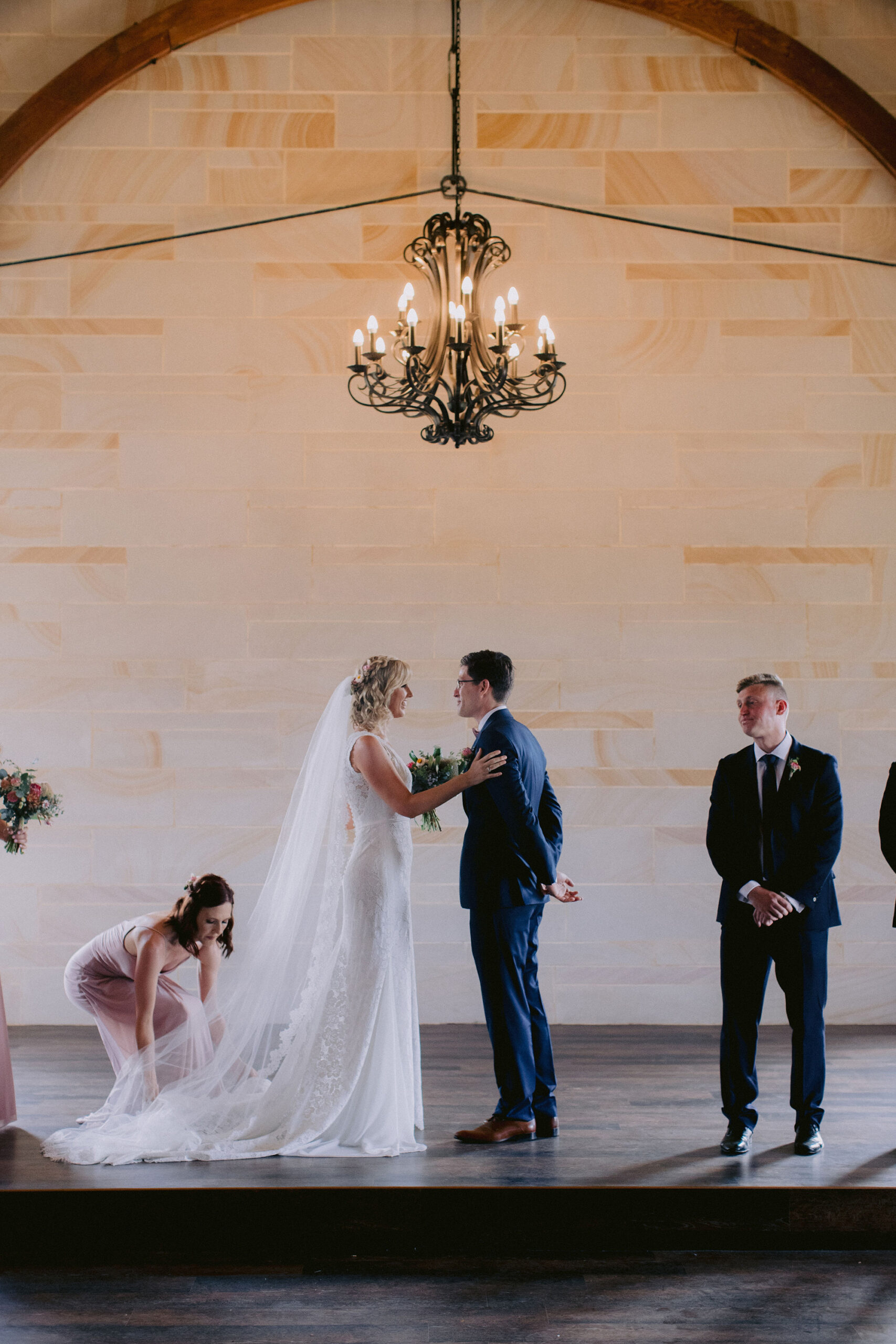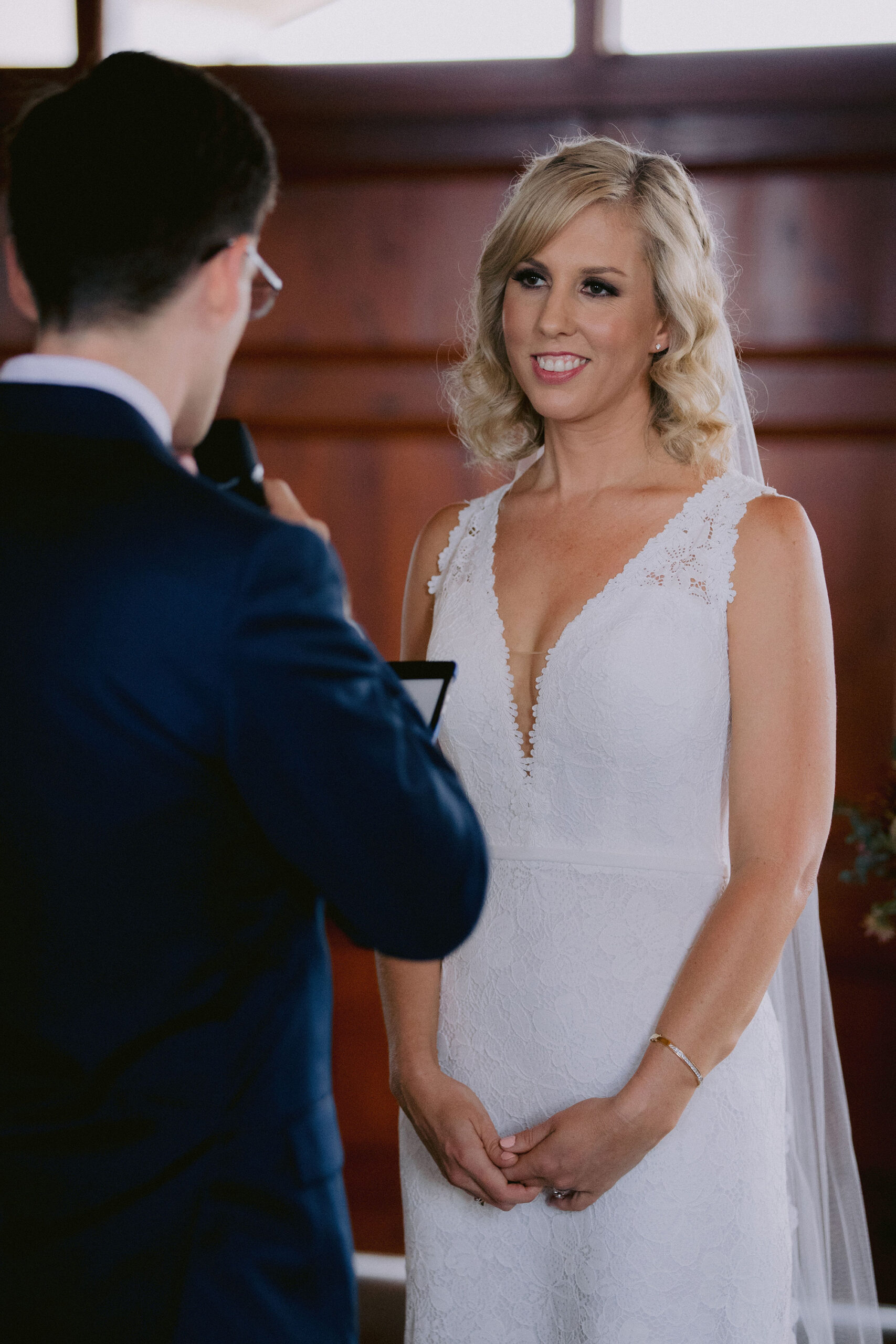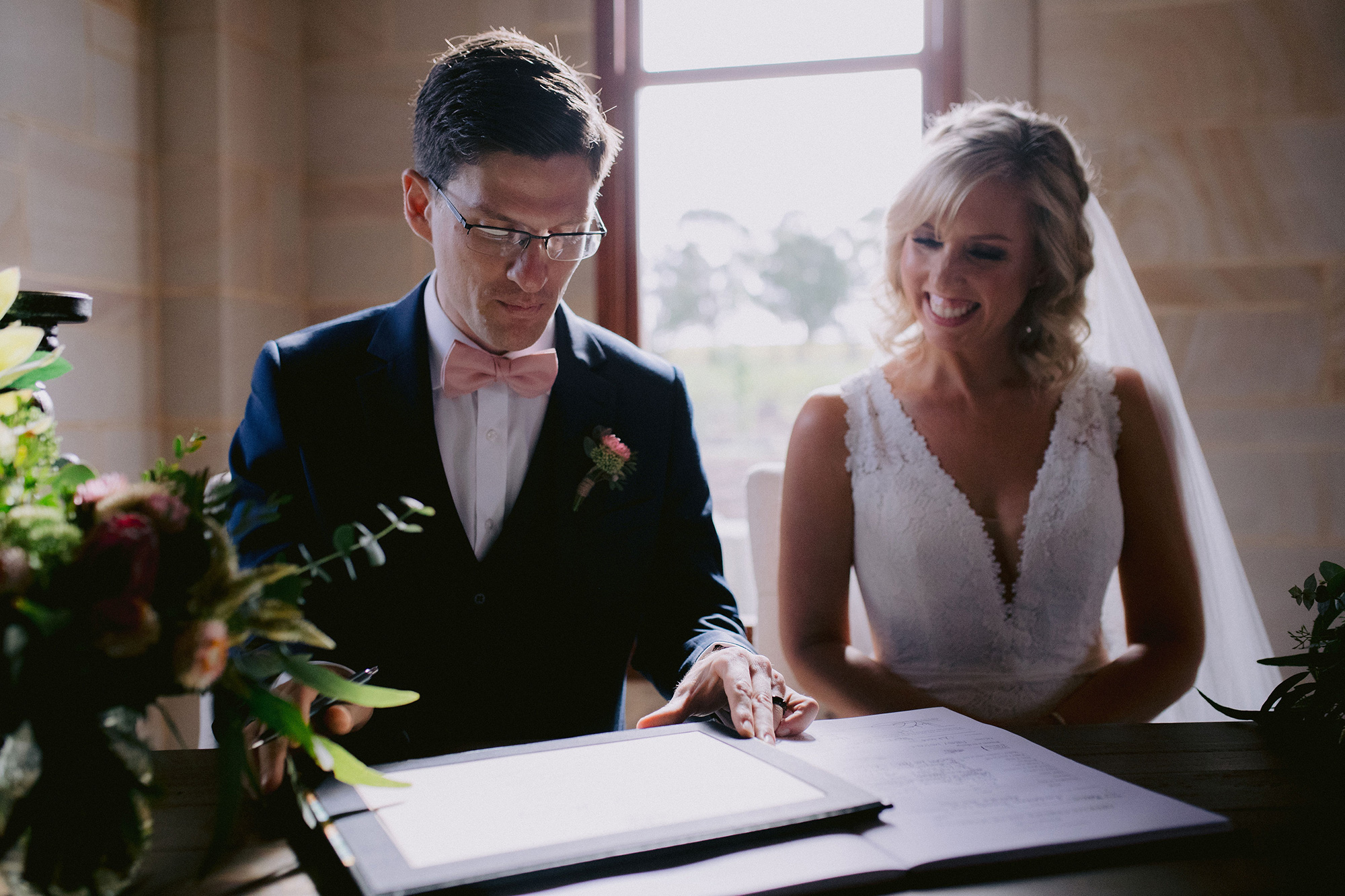 Kevin and Kimberly met on the steps of the Art Gallery of New South Wales and share a love of hiking, travel and the great outdoors.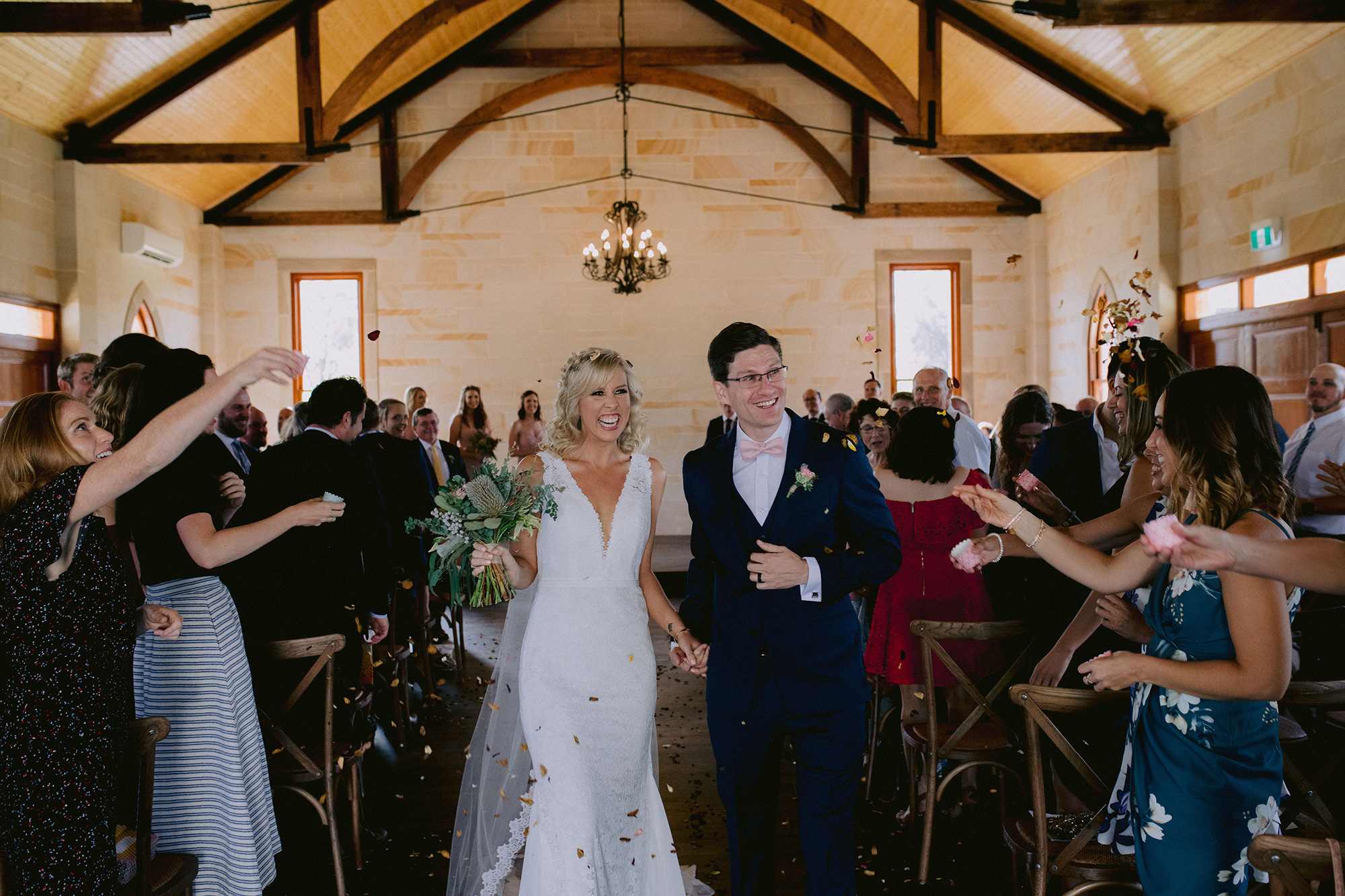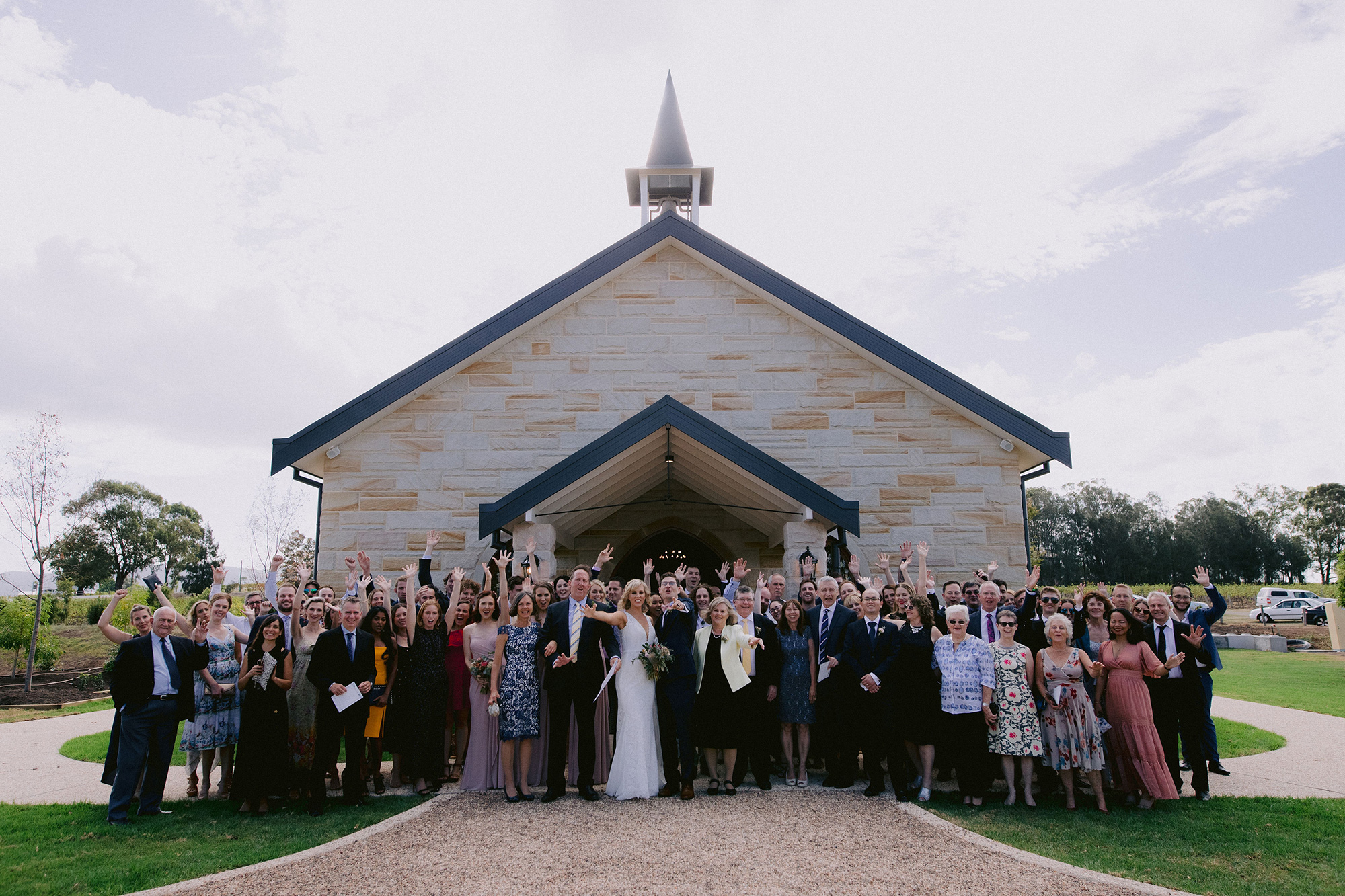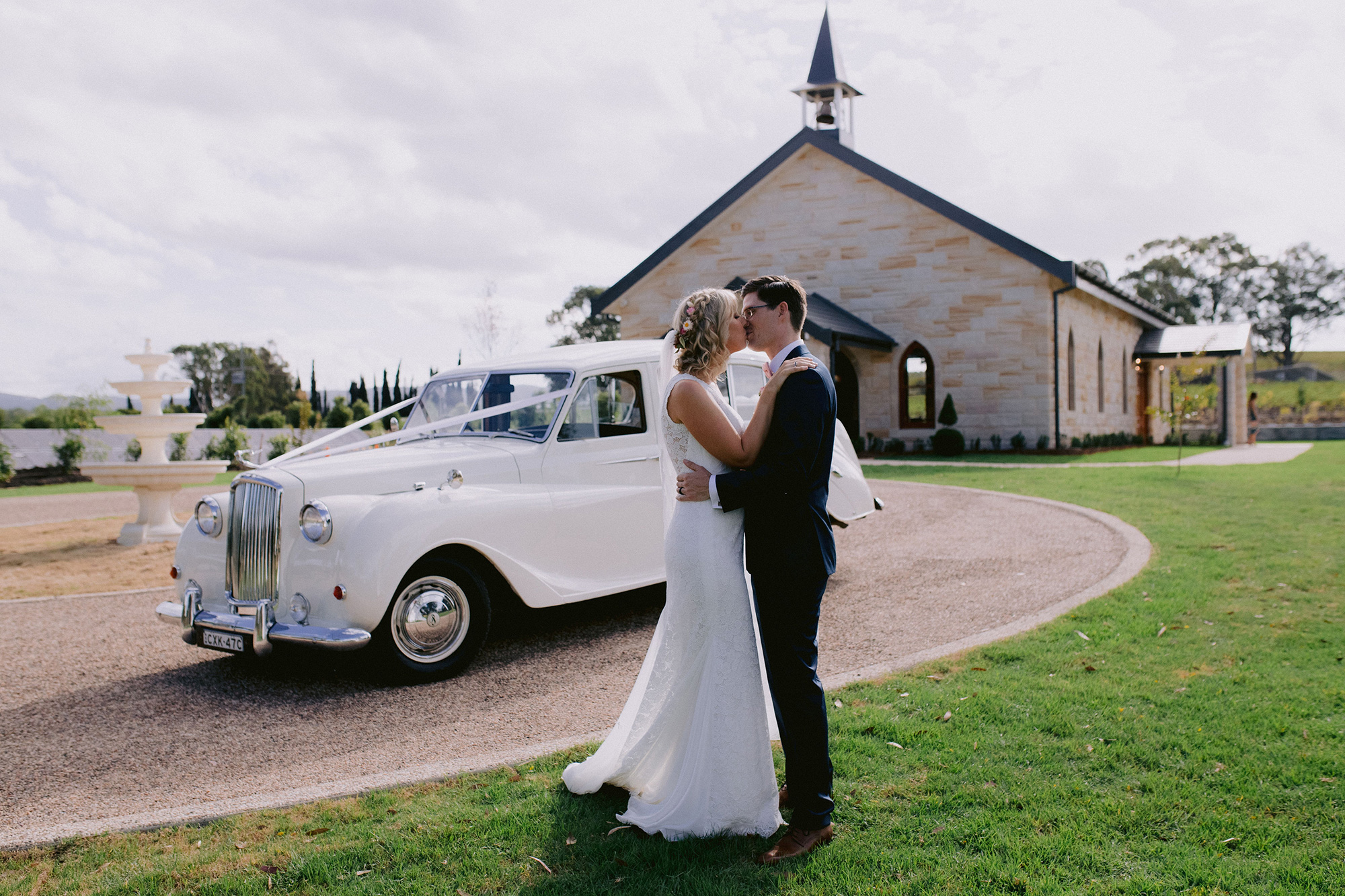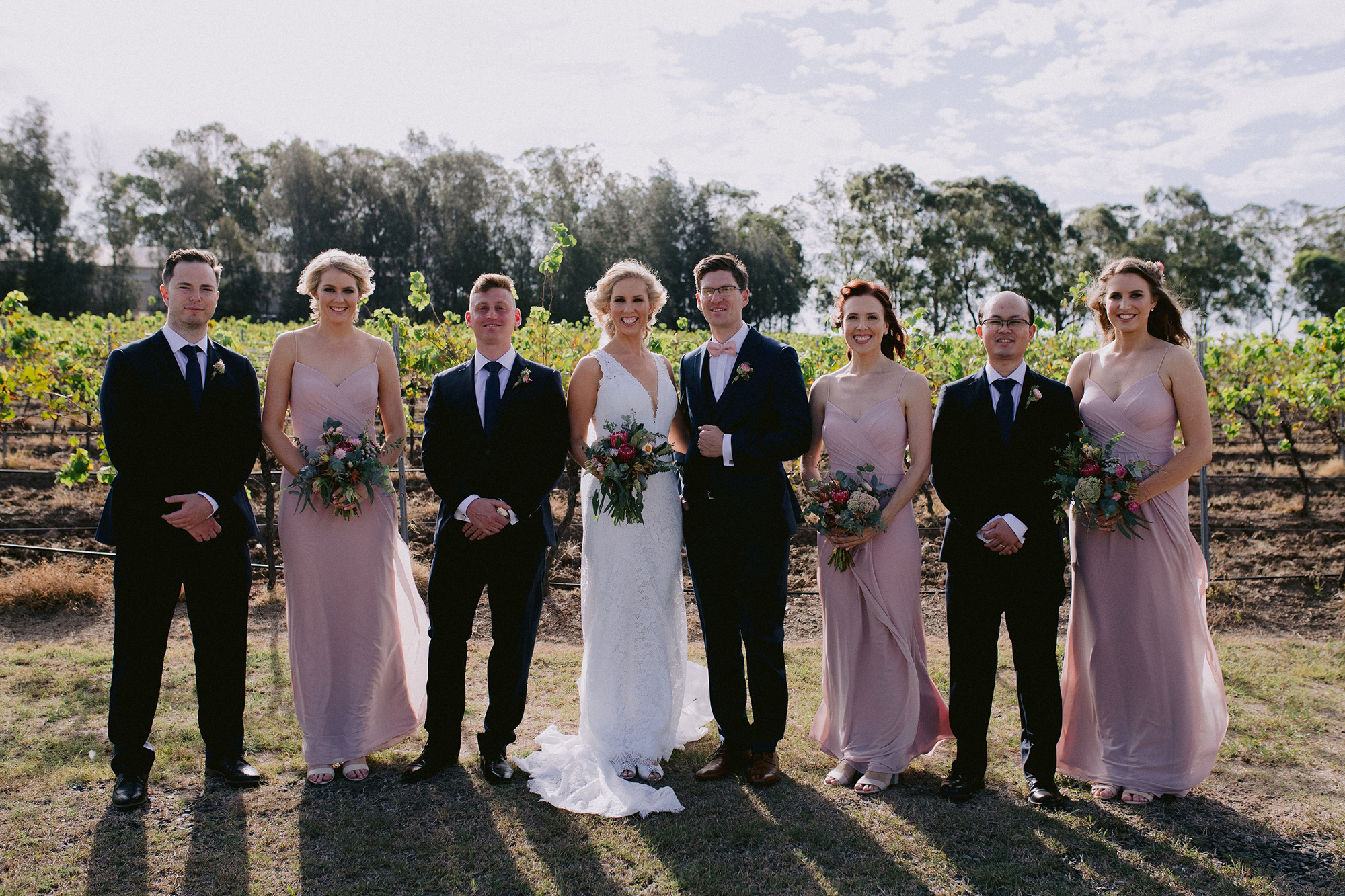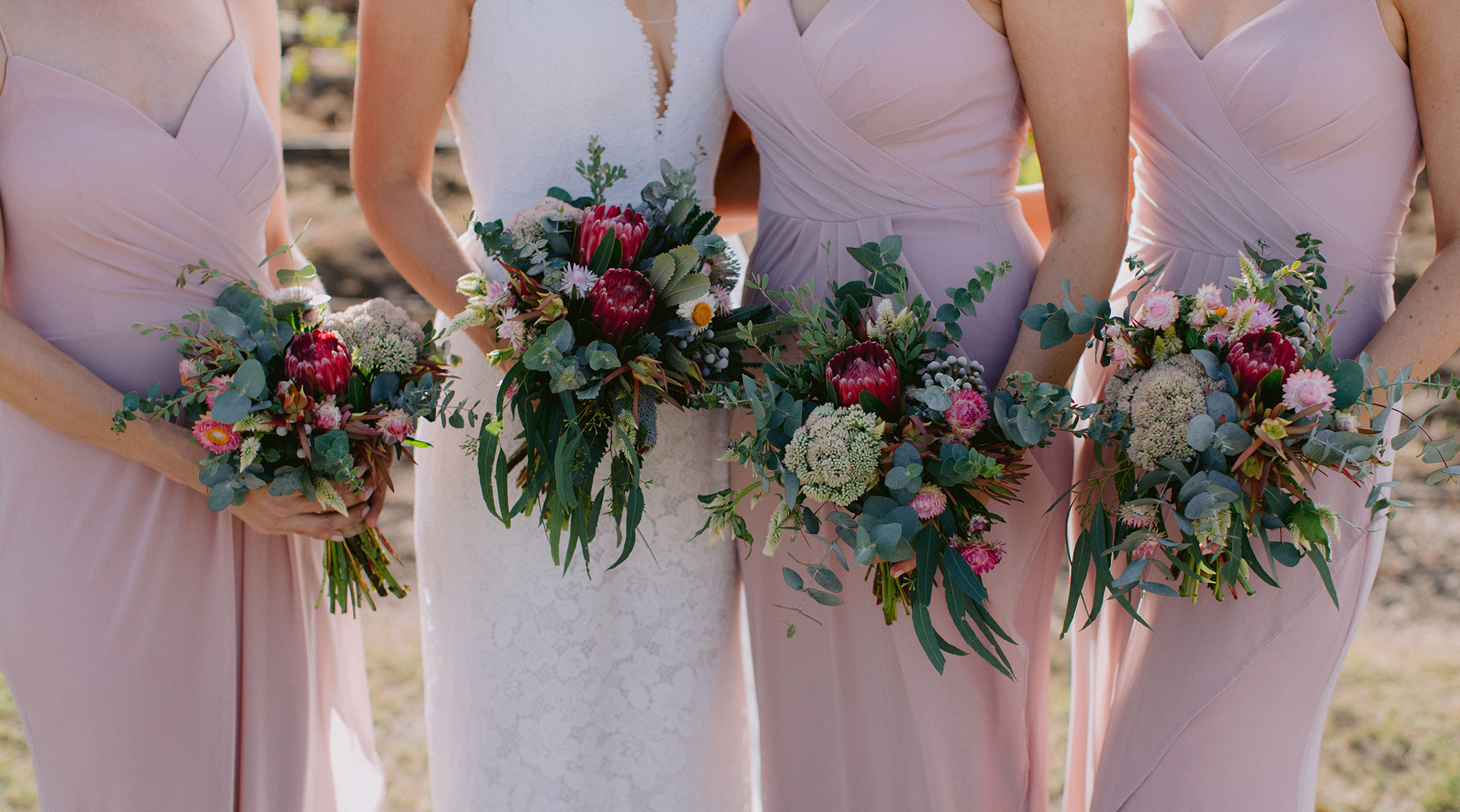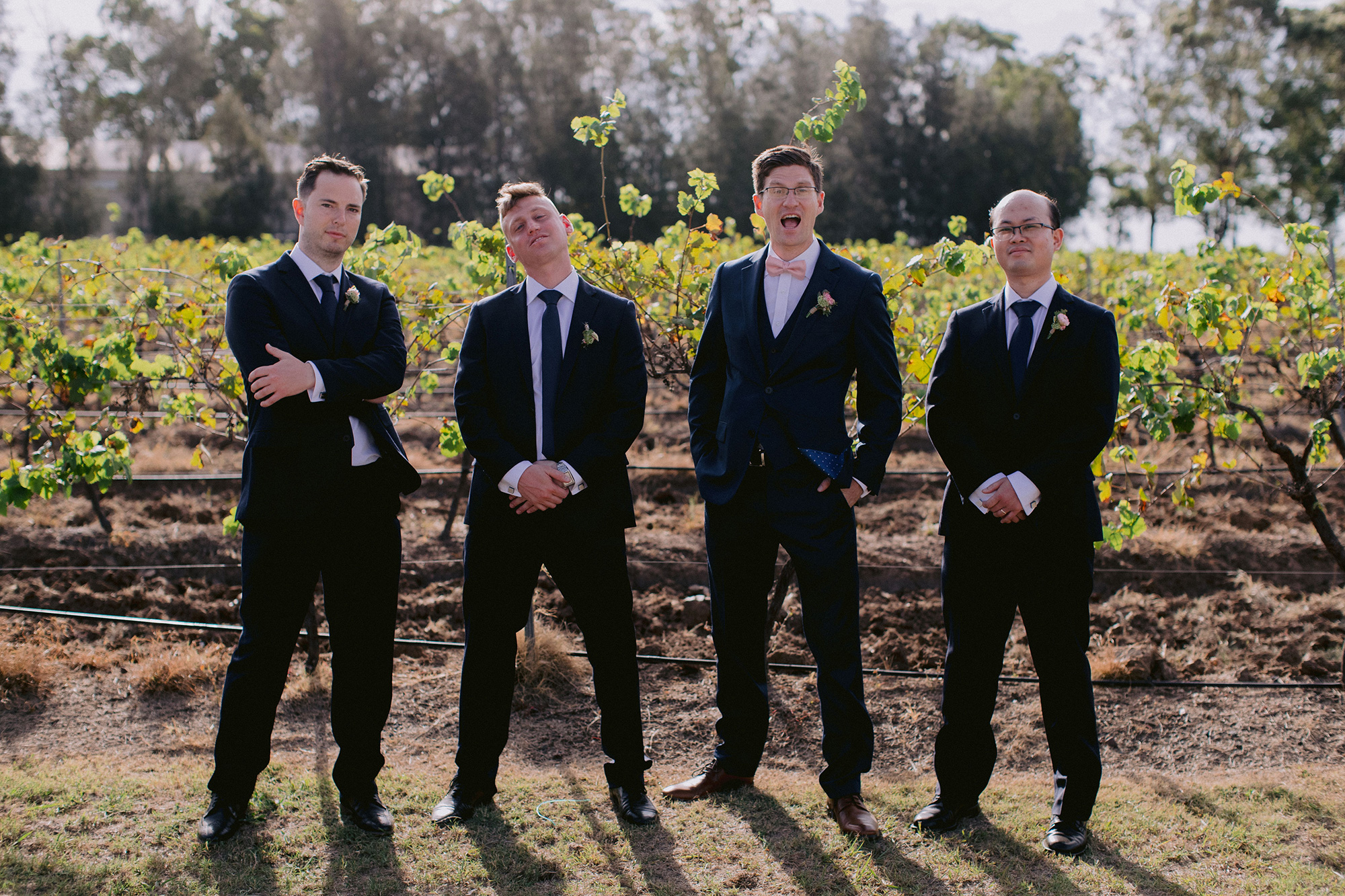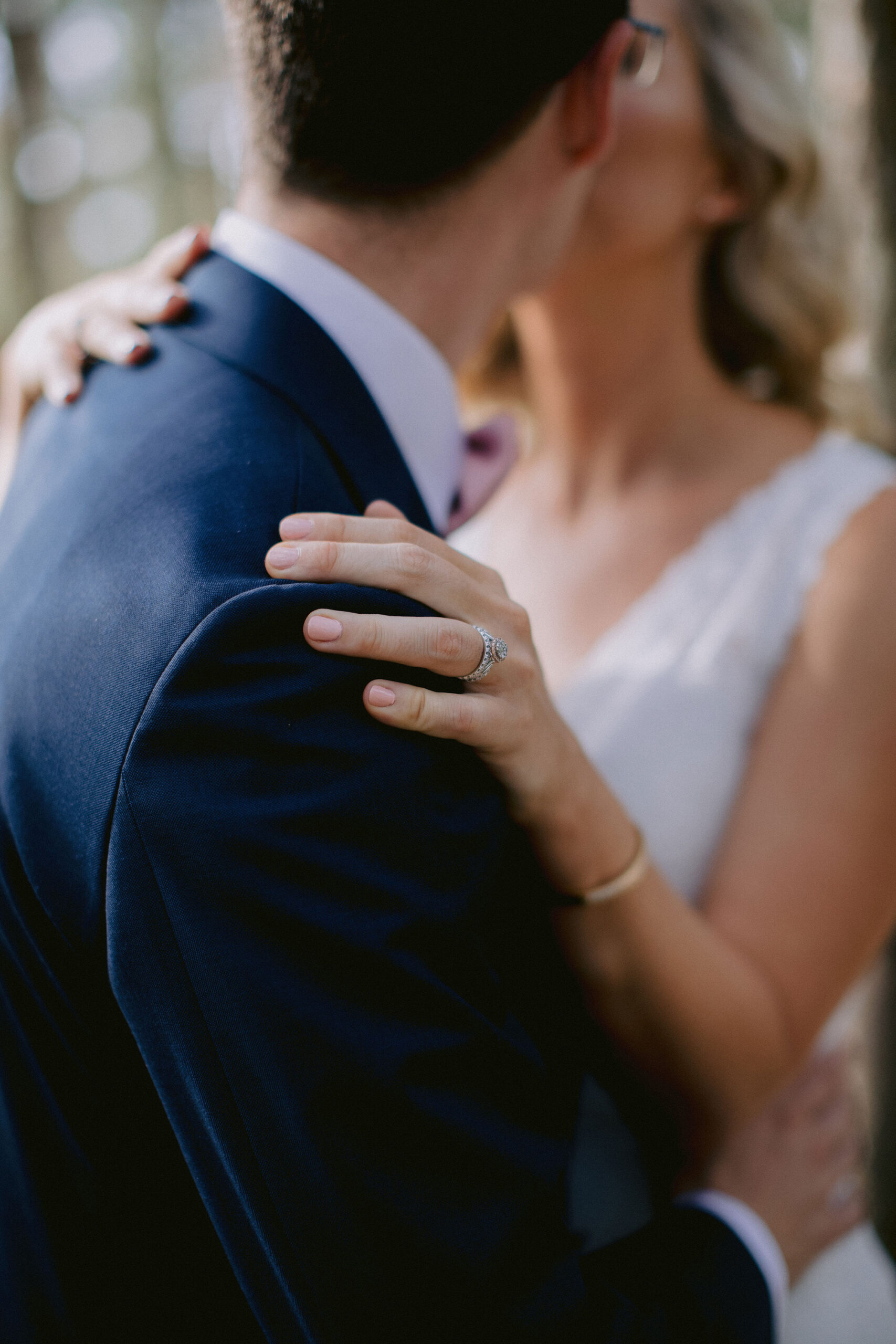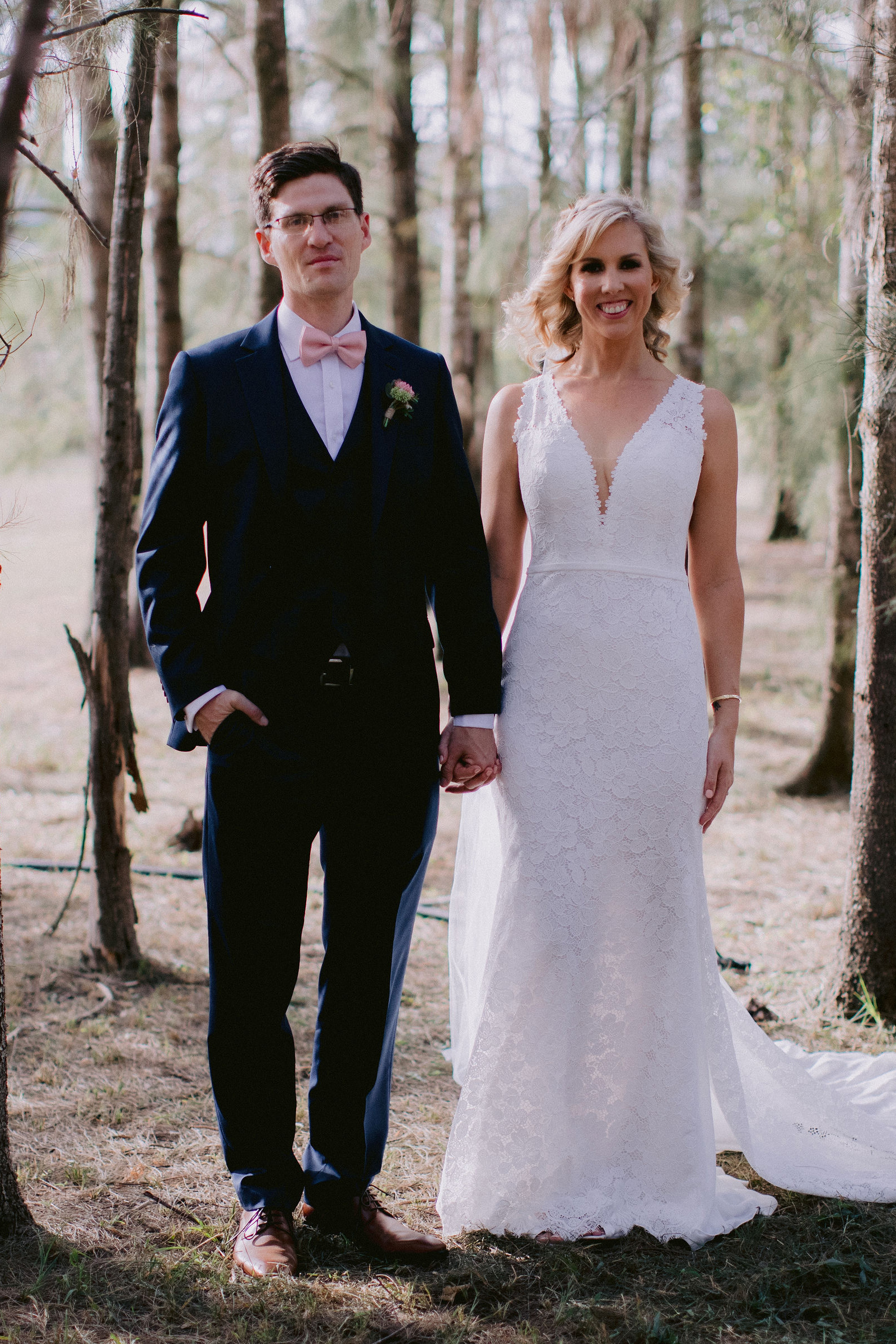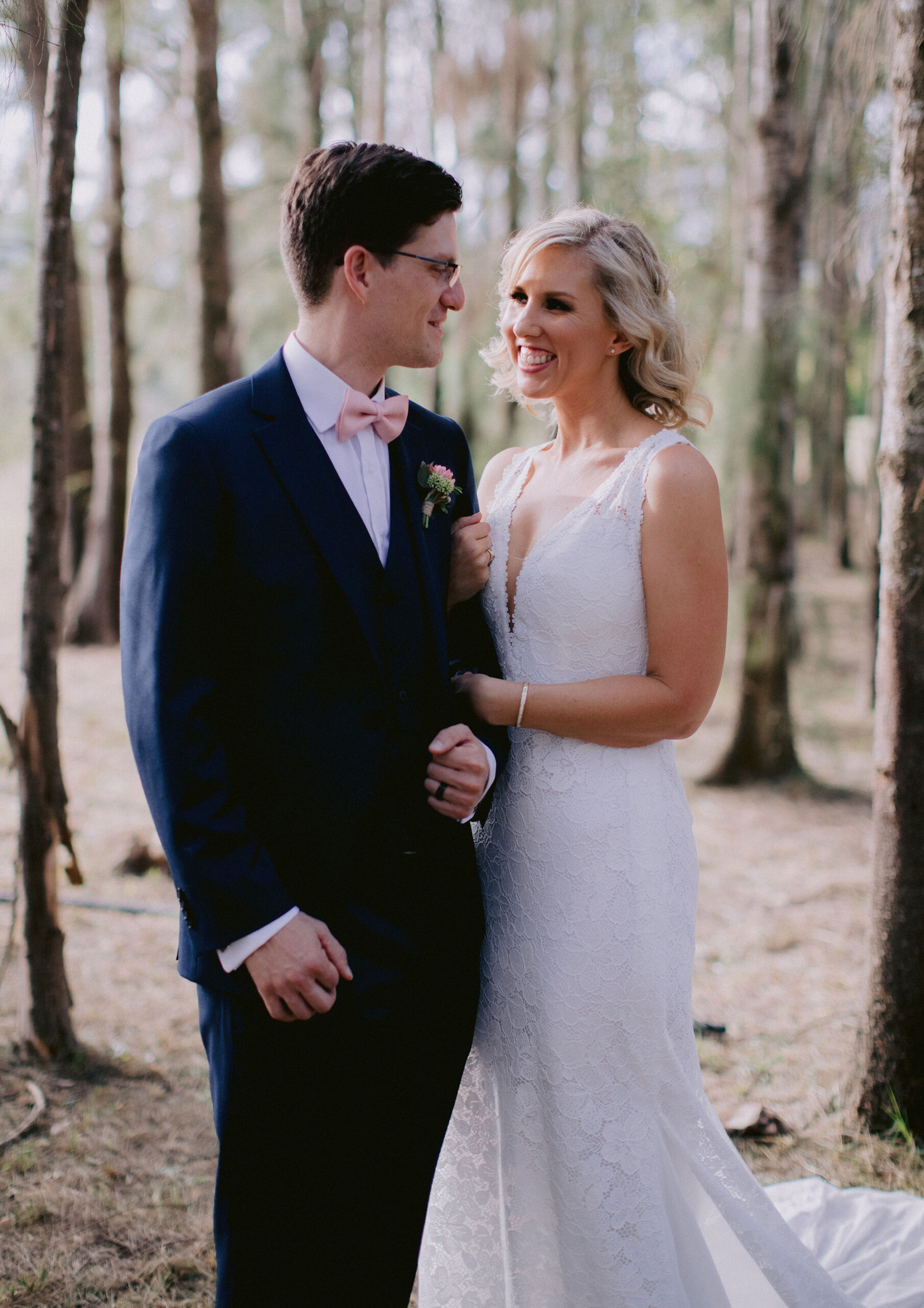 The couple's rings were sourced from Michael Hill, with Kevin popping the question while hiking the Arctic Circle Trail in Greenland. "We then had to carry the ring carefully for the rest of the hike, including through a number of precarious river crossings!" Kimberly says.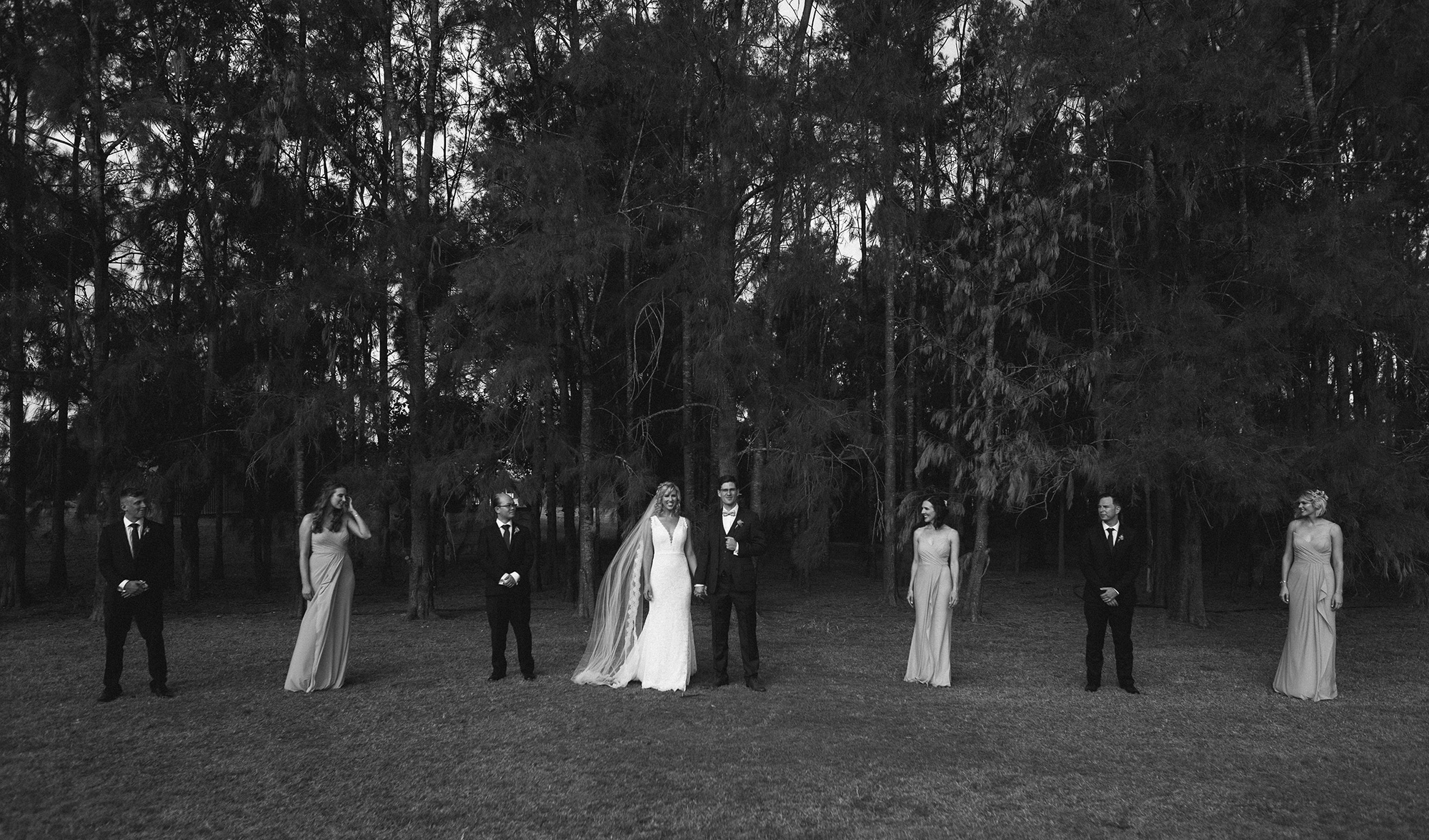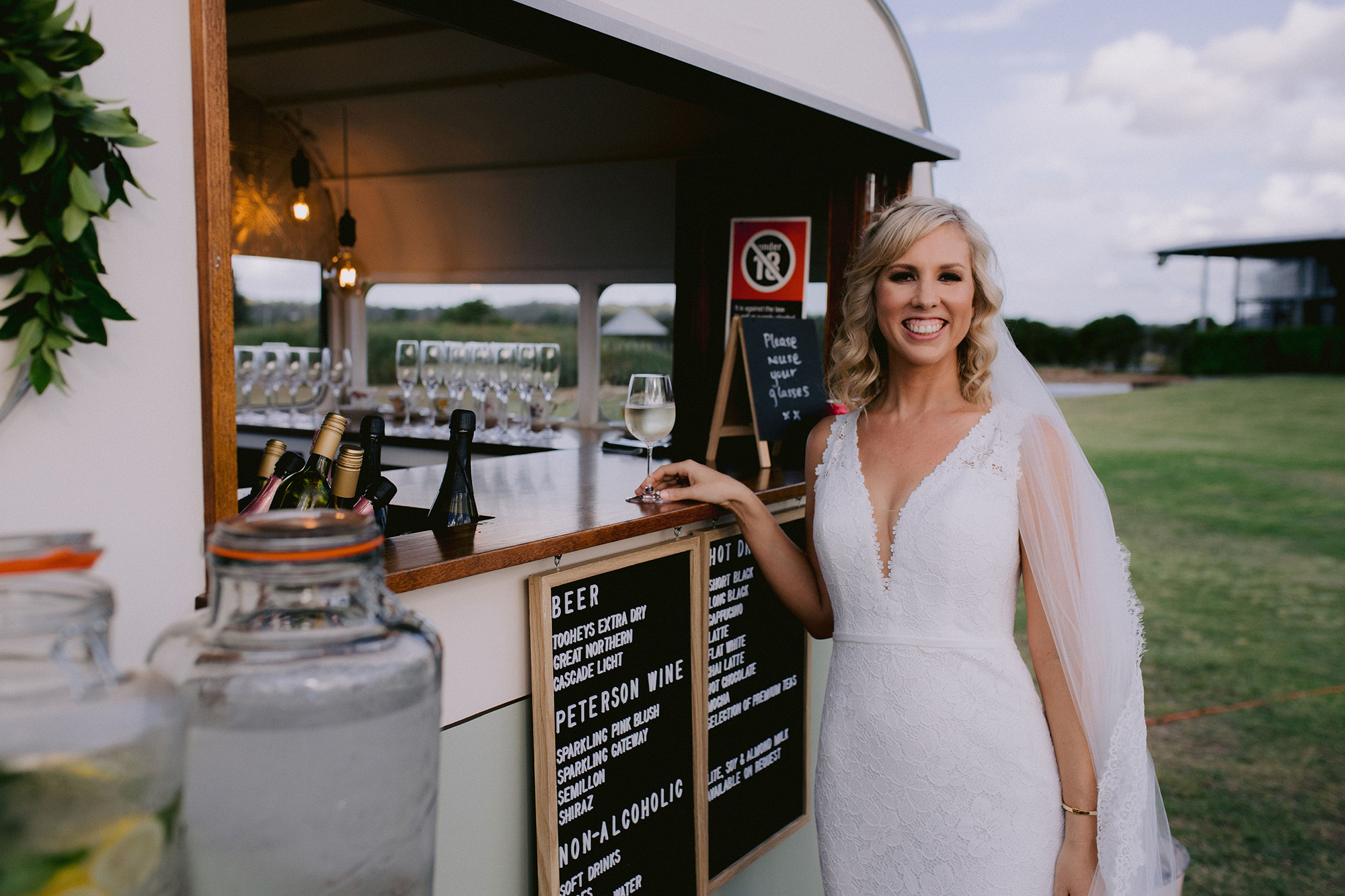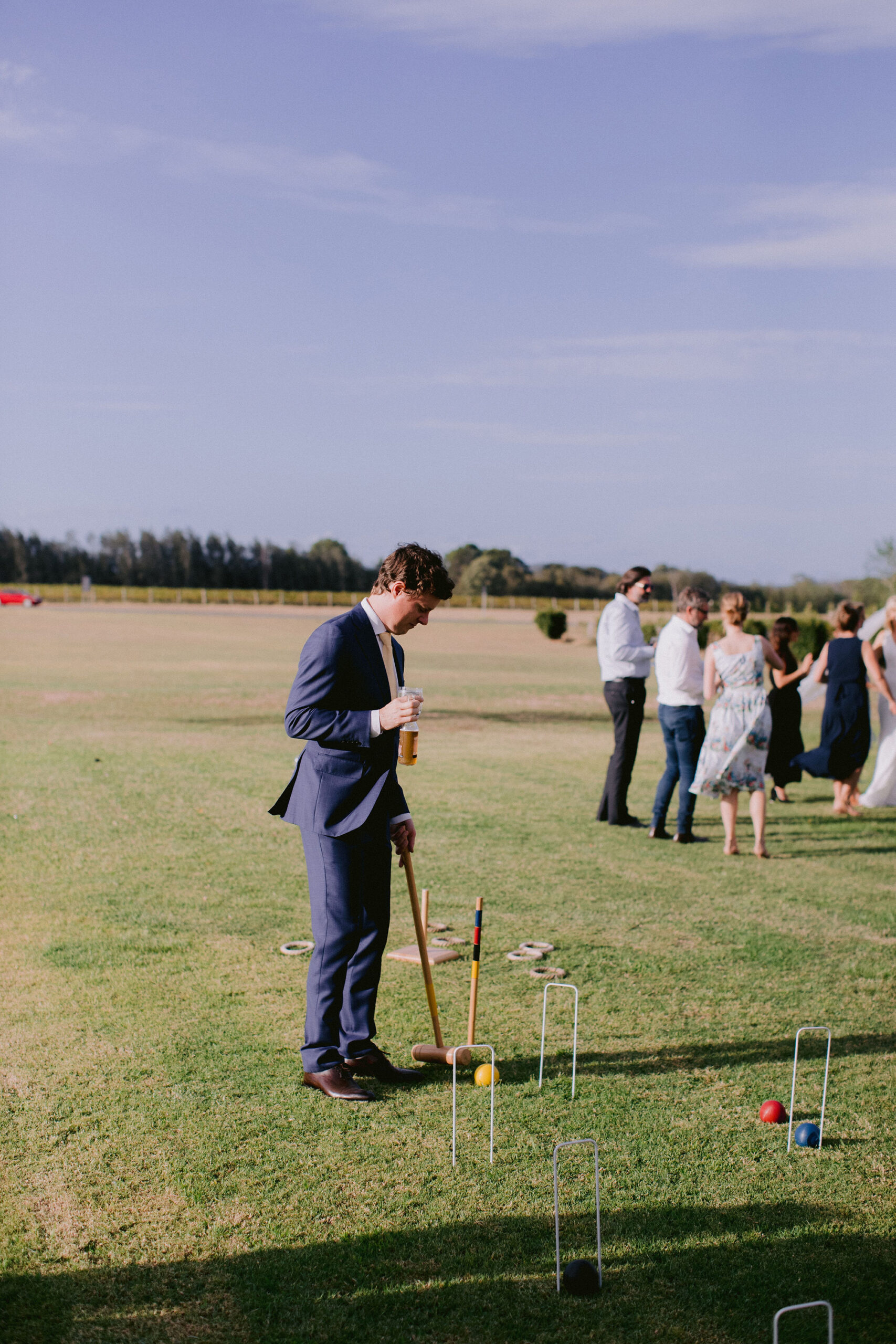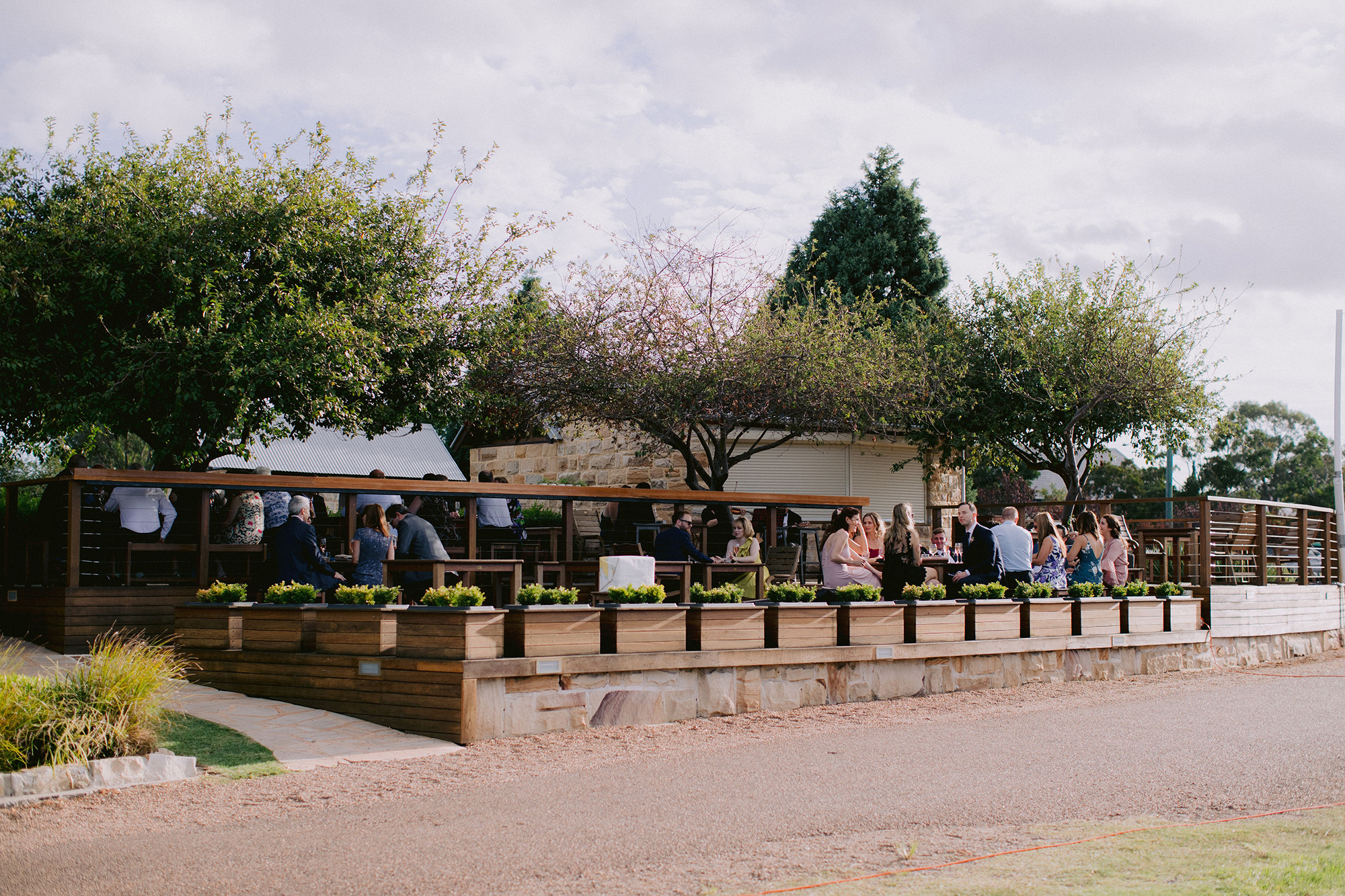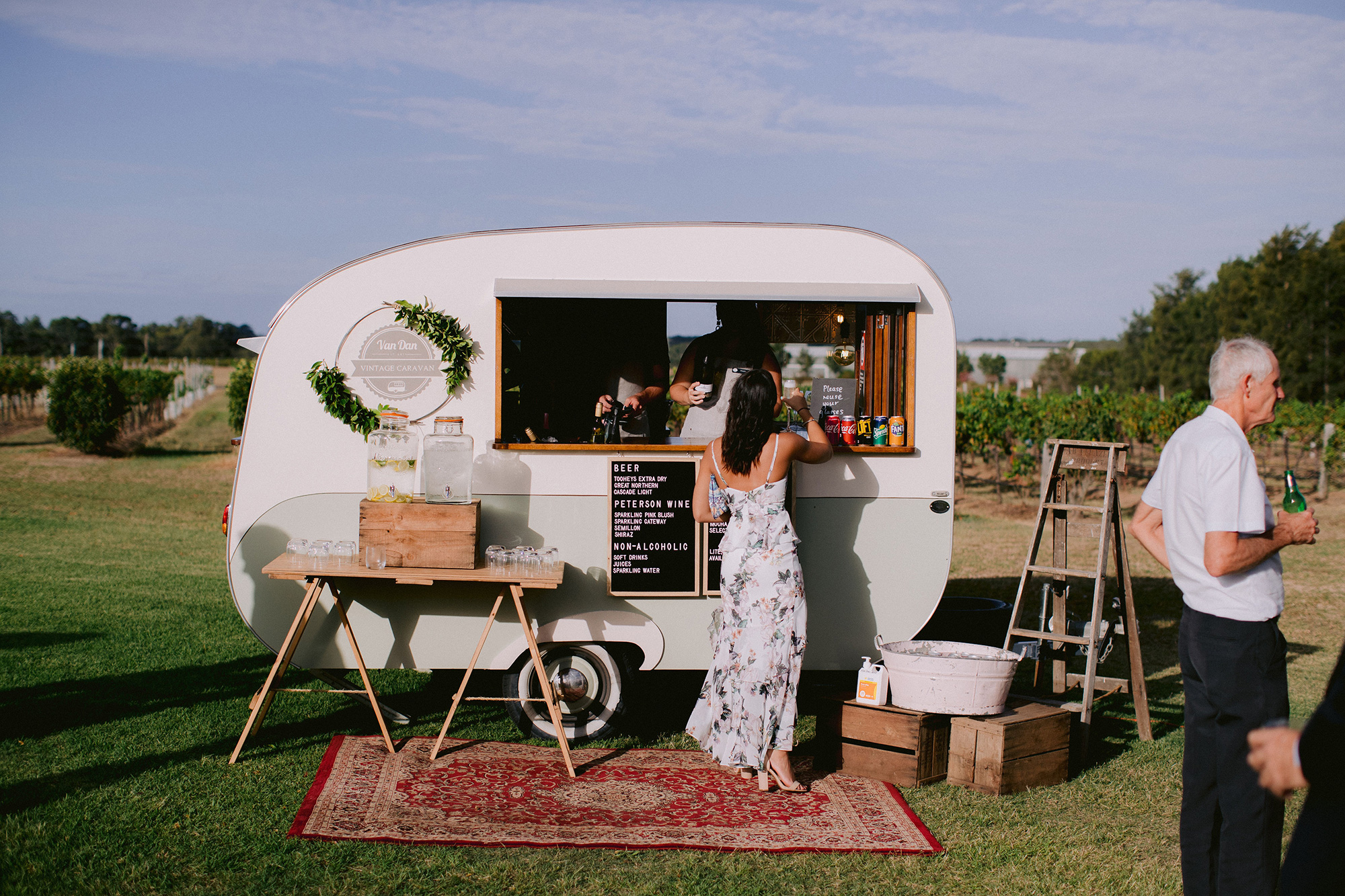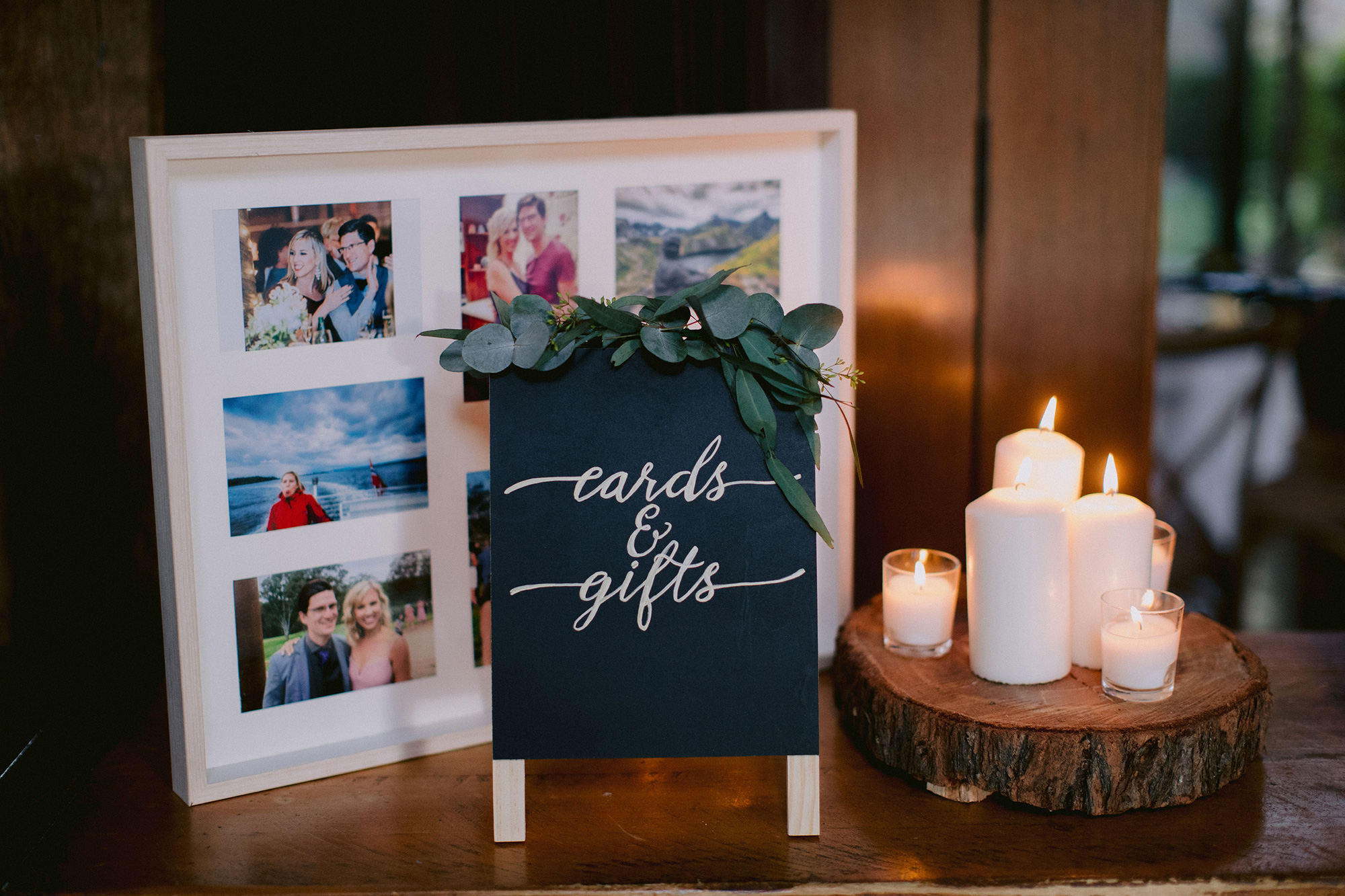 The bride and groom did the styling themselves, ensuring a unique feel to their rustic winery wedding theme.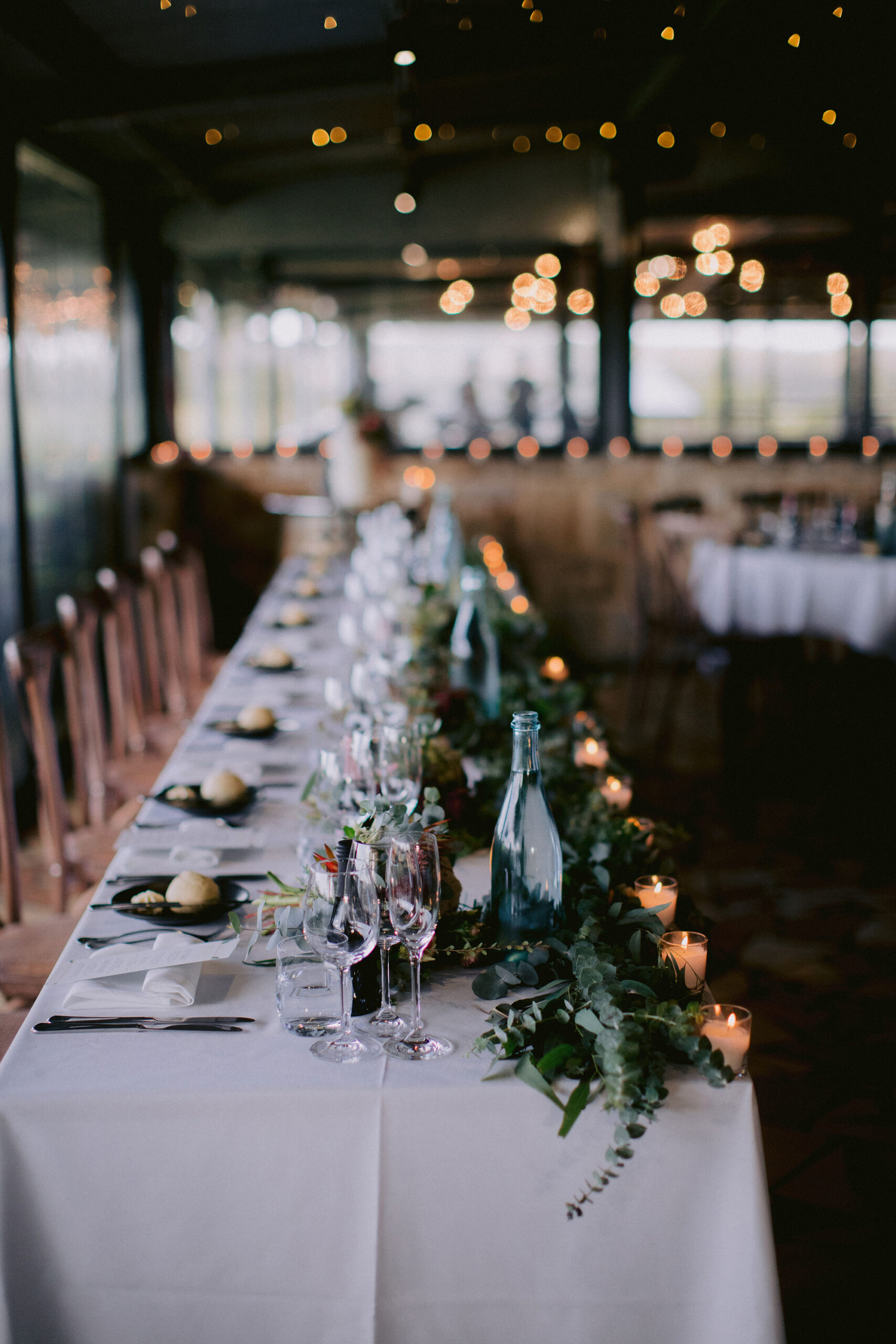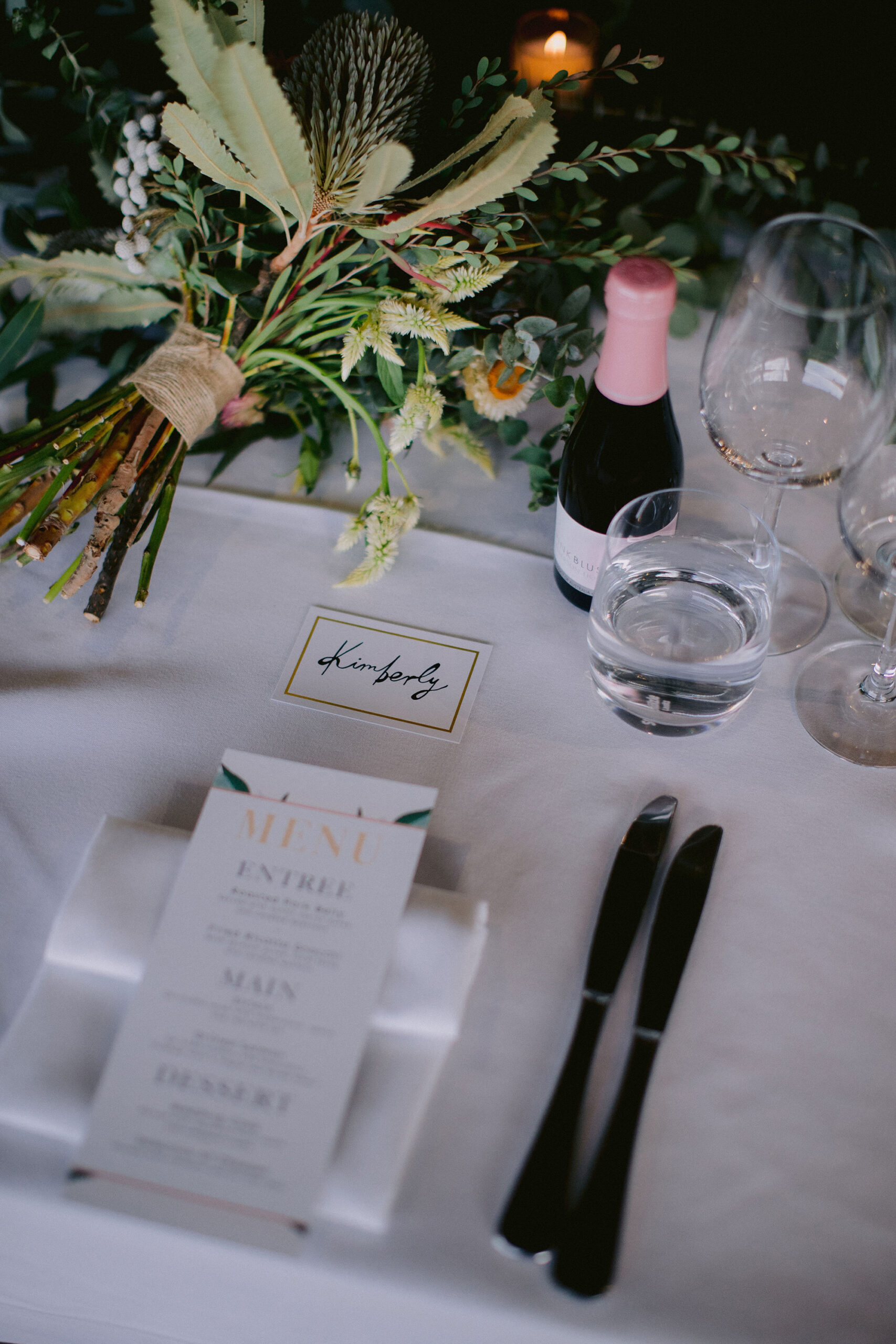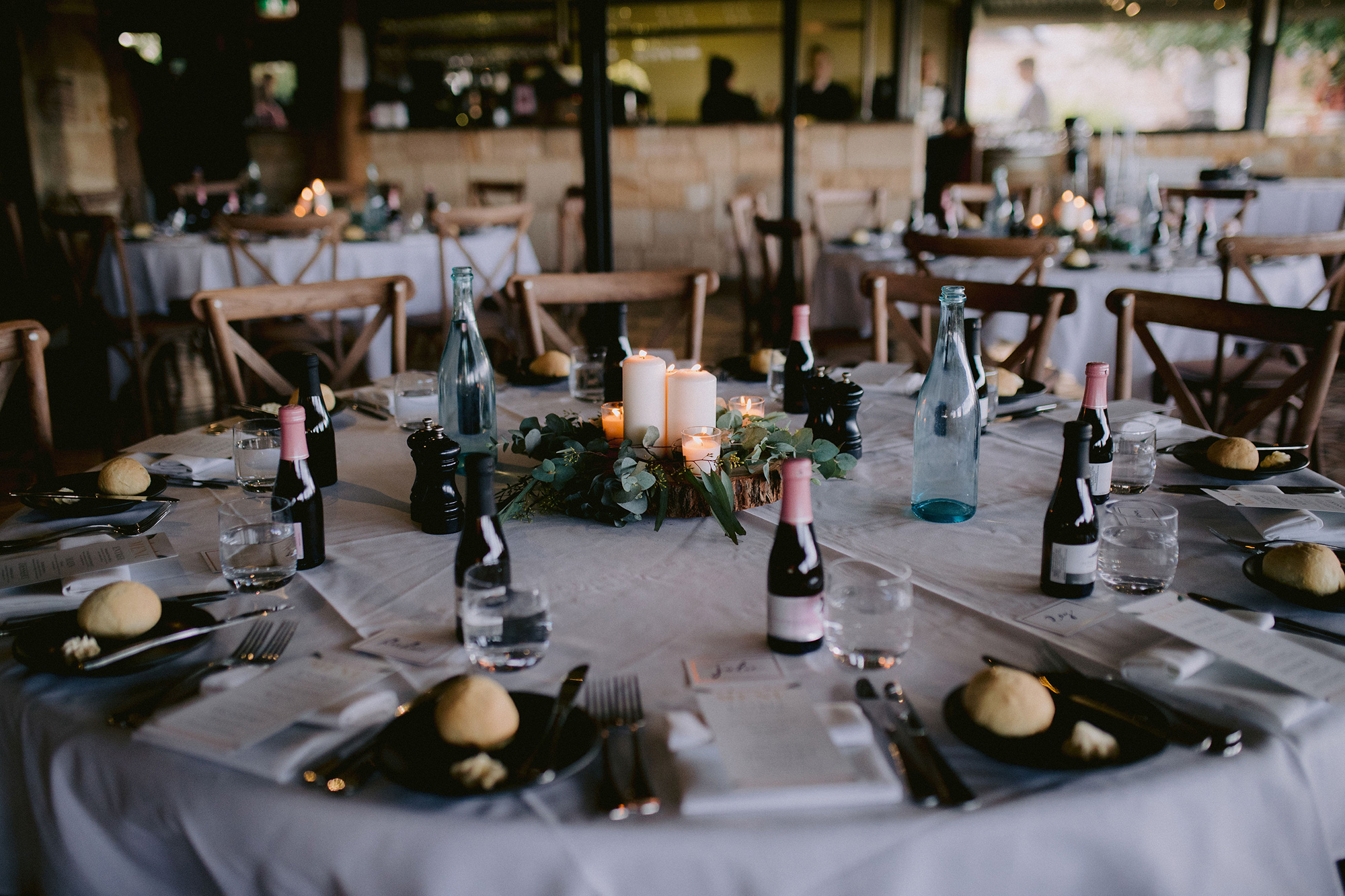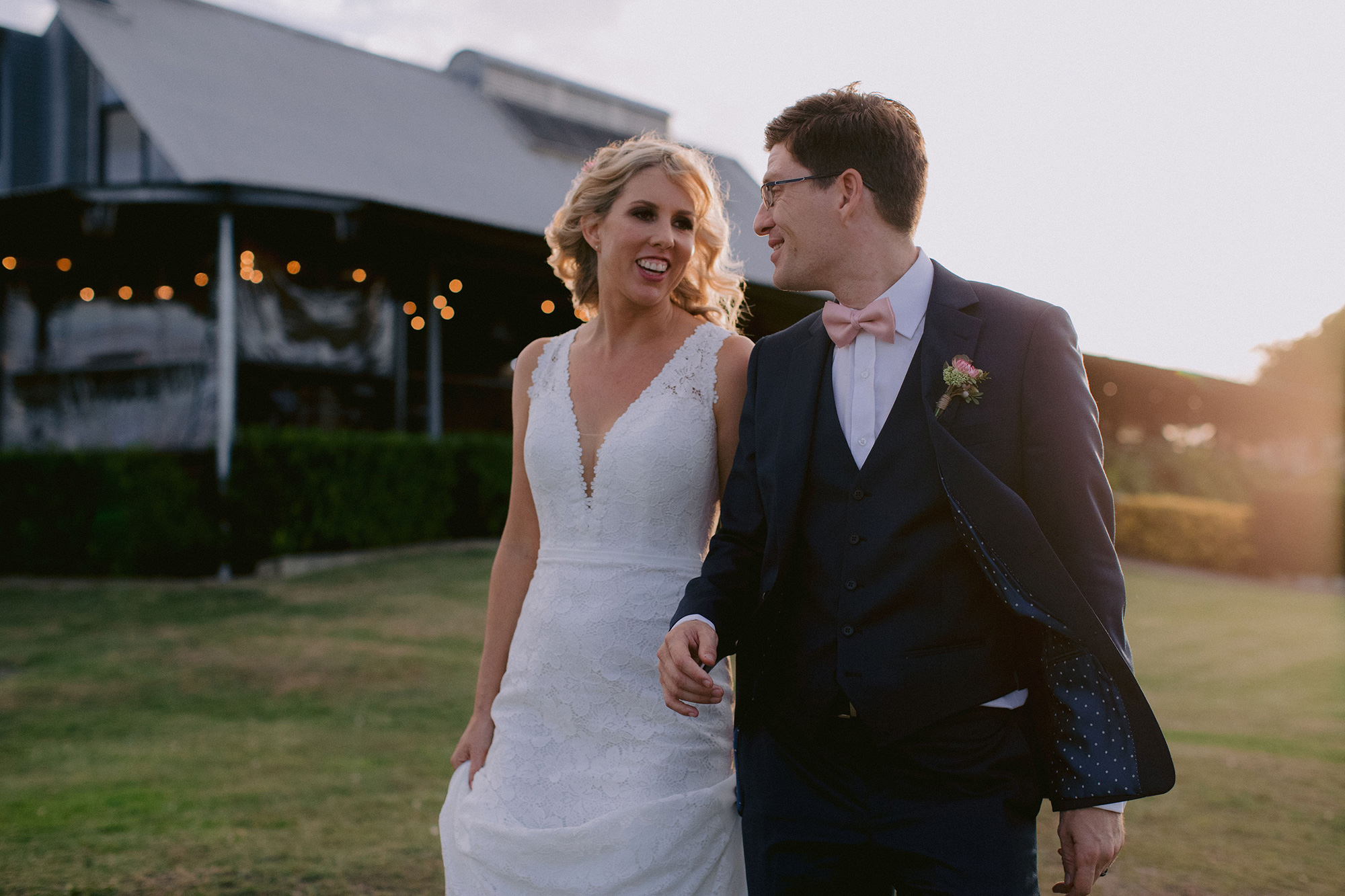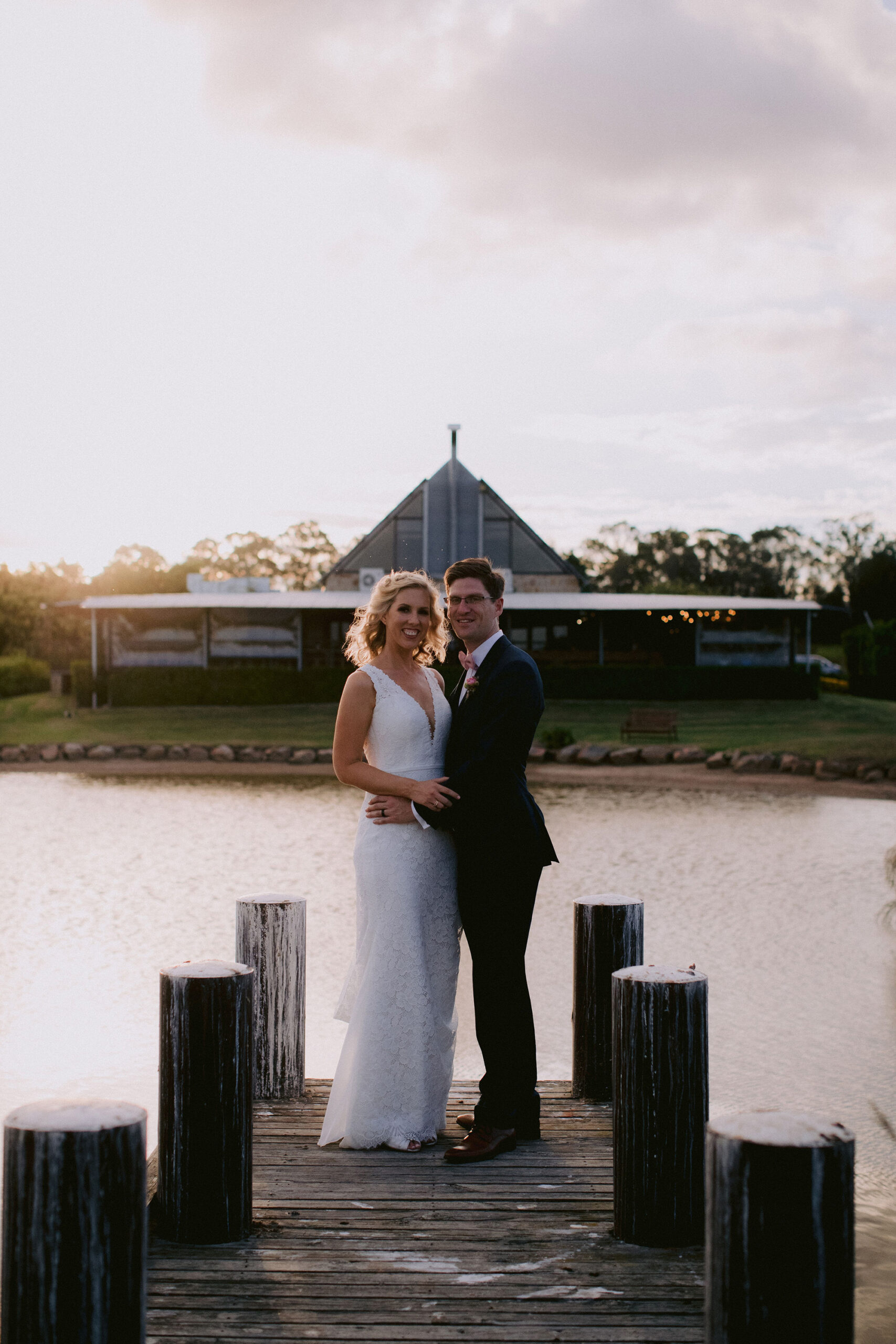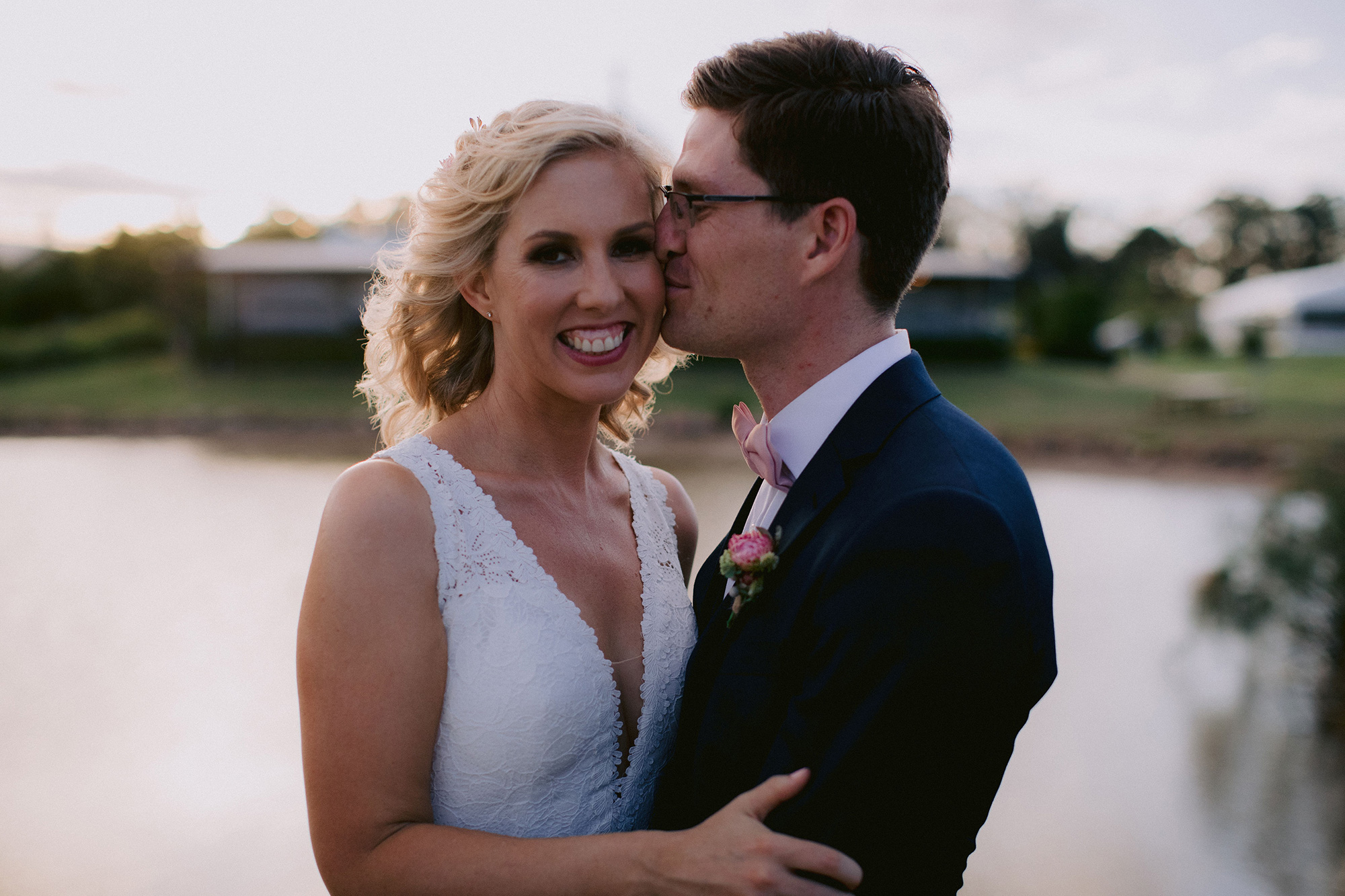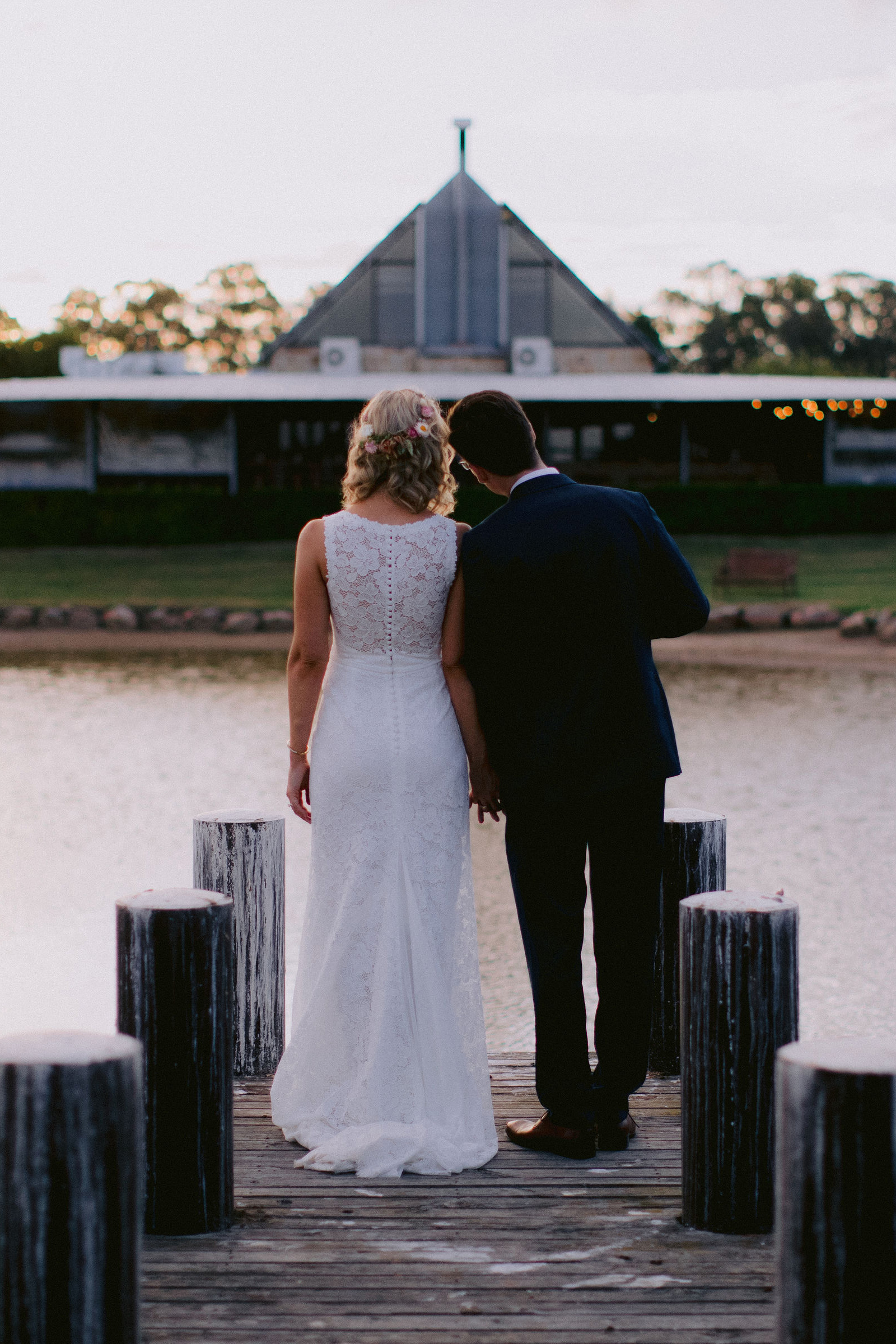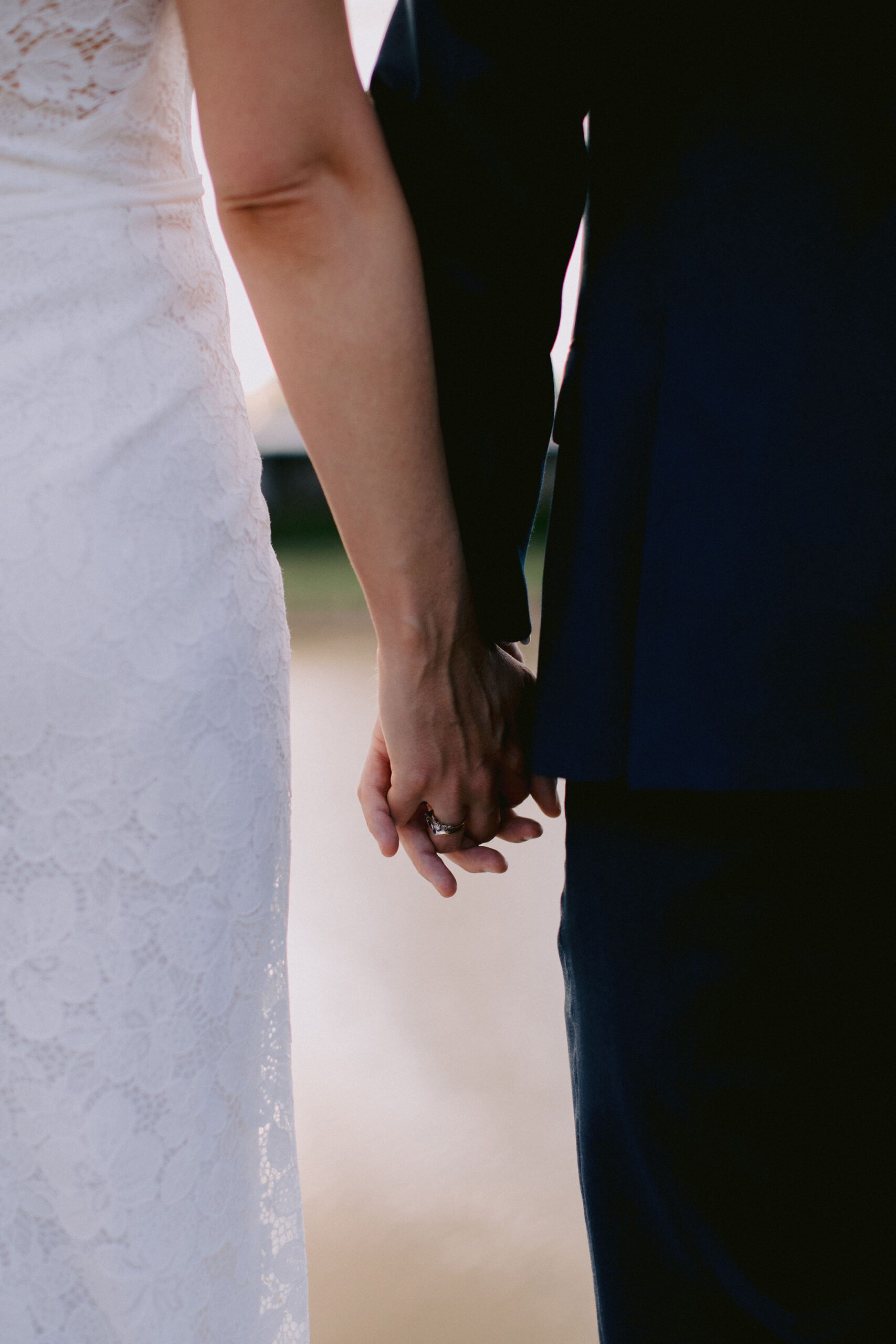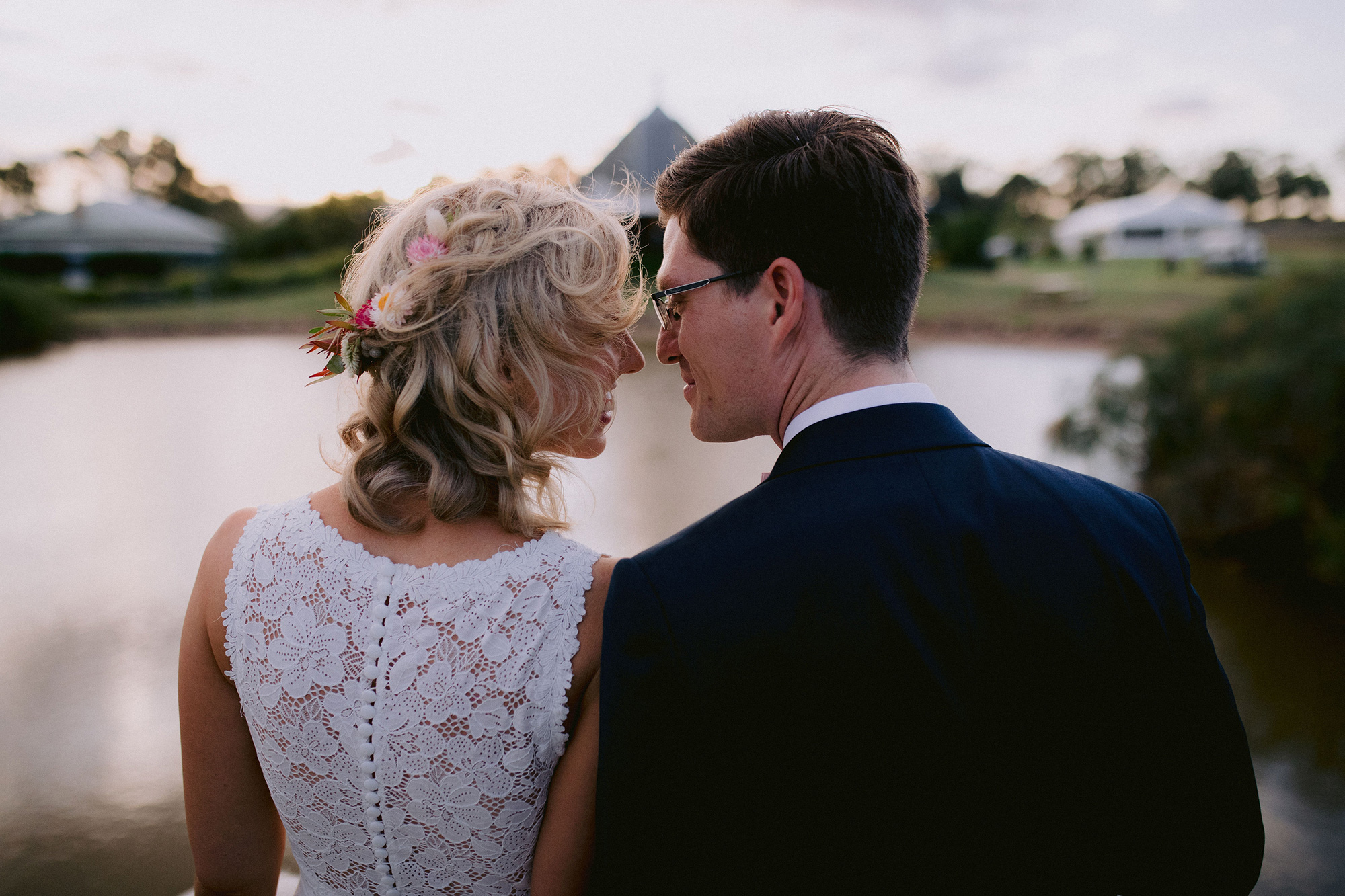 "Our wedding included so many unique and personal touches that incorporated a love of nature and music," the bride says. "Locally sourced produce and wine and a venue committed to sustainability added to a rustic, native and eco-friendly wedding."