Fun-loving couple, Katherine and Jackson, refused to let a little rain dampen their spirits on their wedding day.
The couple married on May 4, 2019 surrounded by family and friends at their romantic garden wedding held at Lindmar Garden in Brisbane.
Despite heavy rainfall throughout the couple's outdoor ceremony and reception, the newlyweds and their guests got out their umbrellas and had a blast. They danced in the rain and truly made the most of the day.
As Katharine has an Italian background, vines, long timber tables and string lighting featured in the reception's decor. Banquet-style catering got everyone chatting amongst one another, and Jackson's brother's band kept the good times rolling throughout the night.
"We really wanted our wedding to be an excuse to create community among our loved ones. We had family fly in from all over the world and between the ceremony and reception brought everyone together with a grazing picnic, oversized lawn games and, of course, coffee," recalls the bride. "It was the most beautiful sight to see all of our loved ones embracing every moment."
Photos courtesy of Ingrid Coles Photography and Raimee Shannon Photography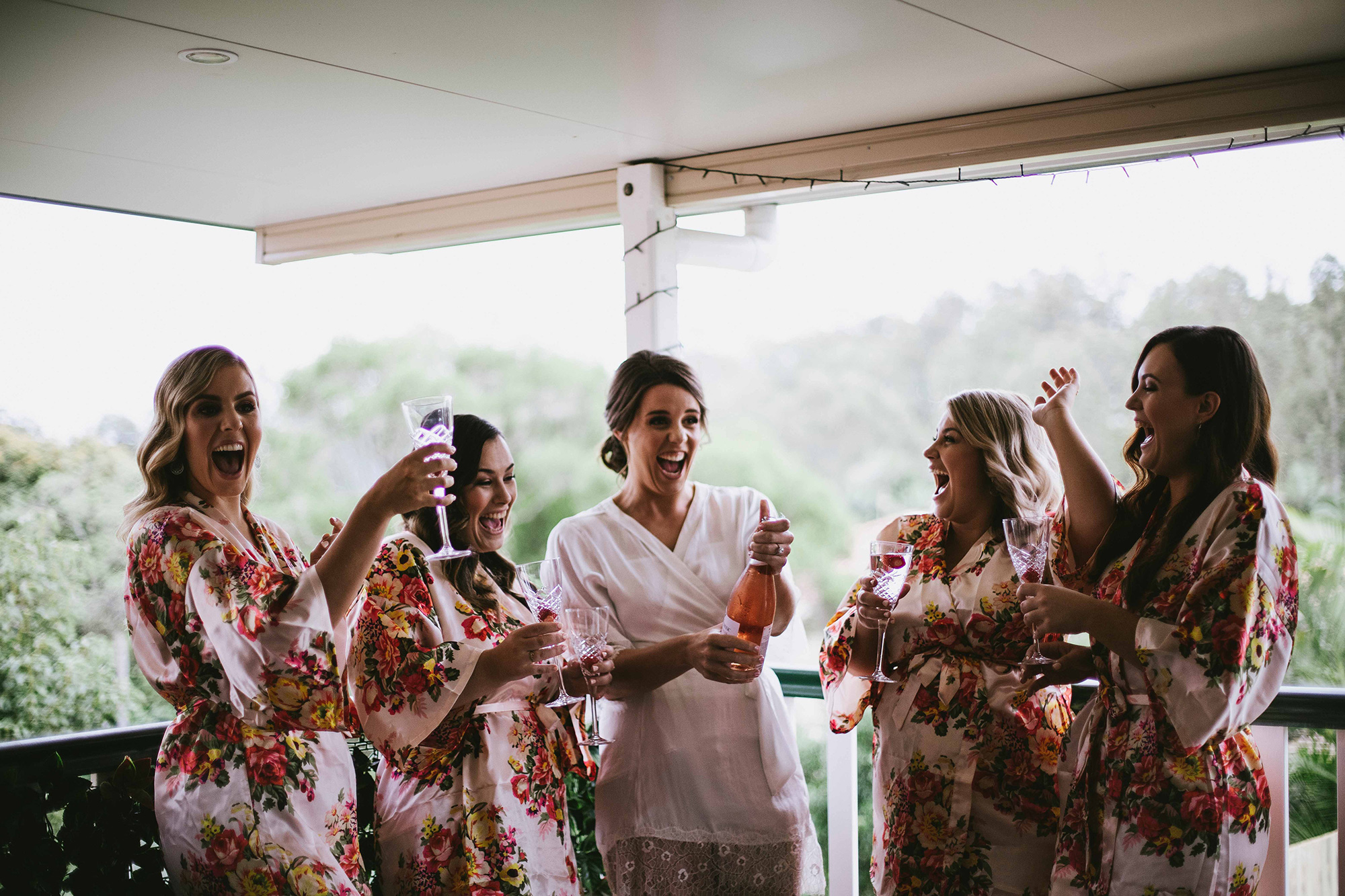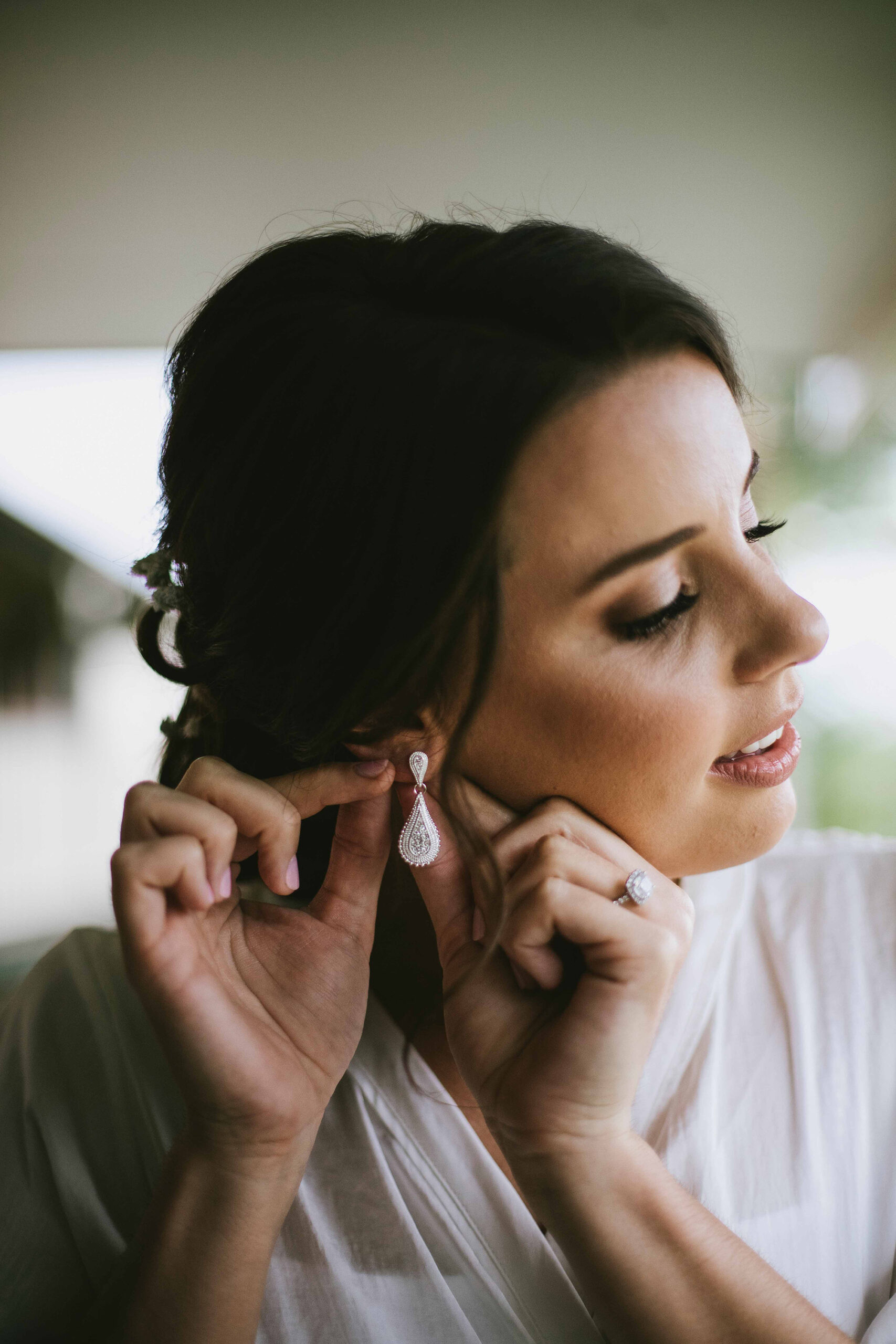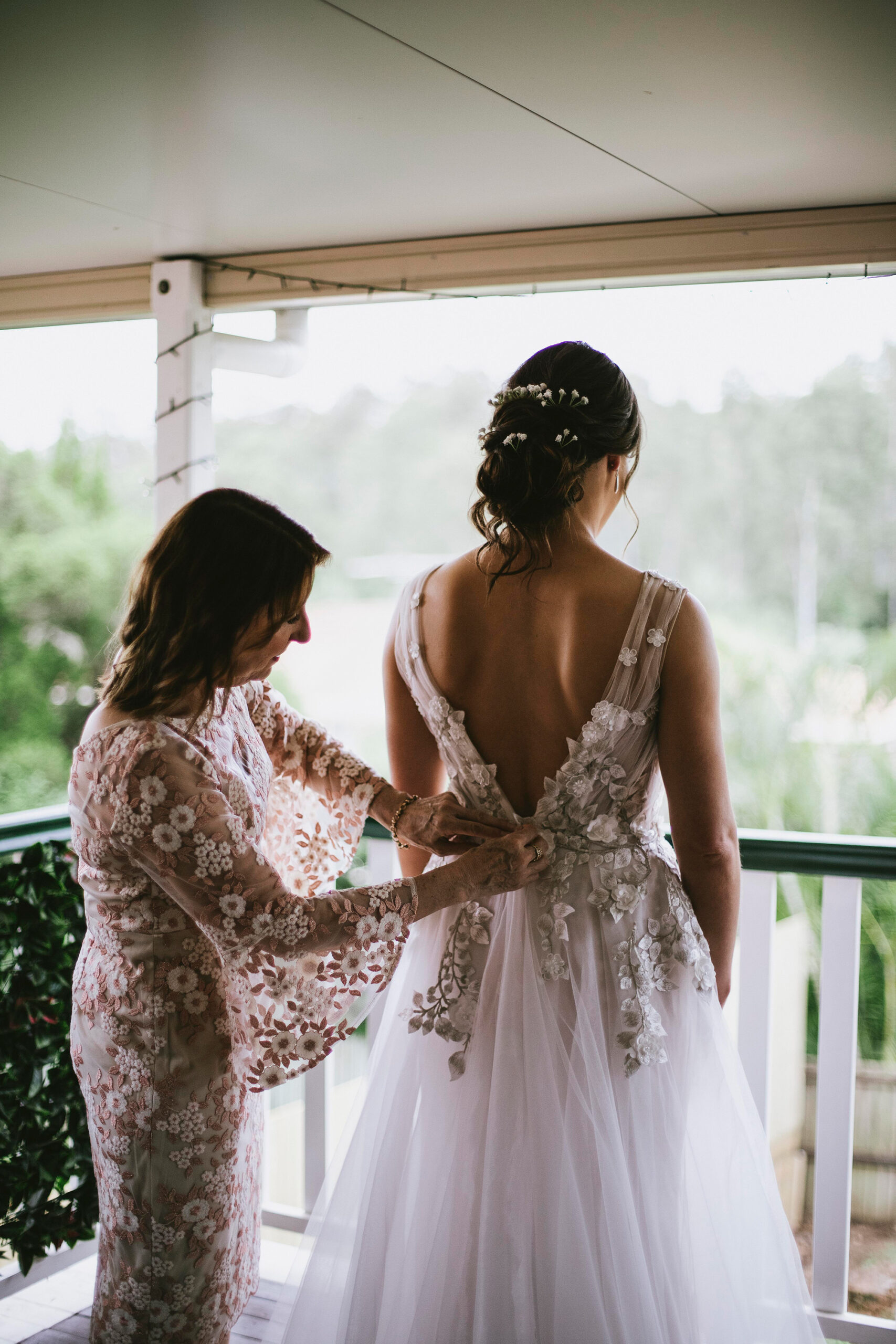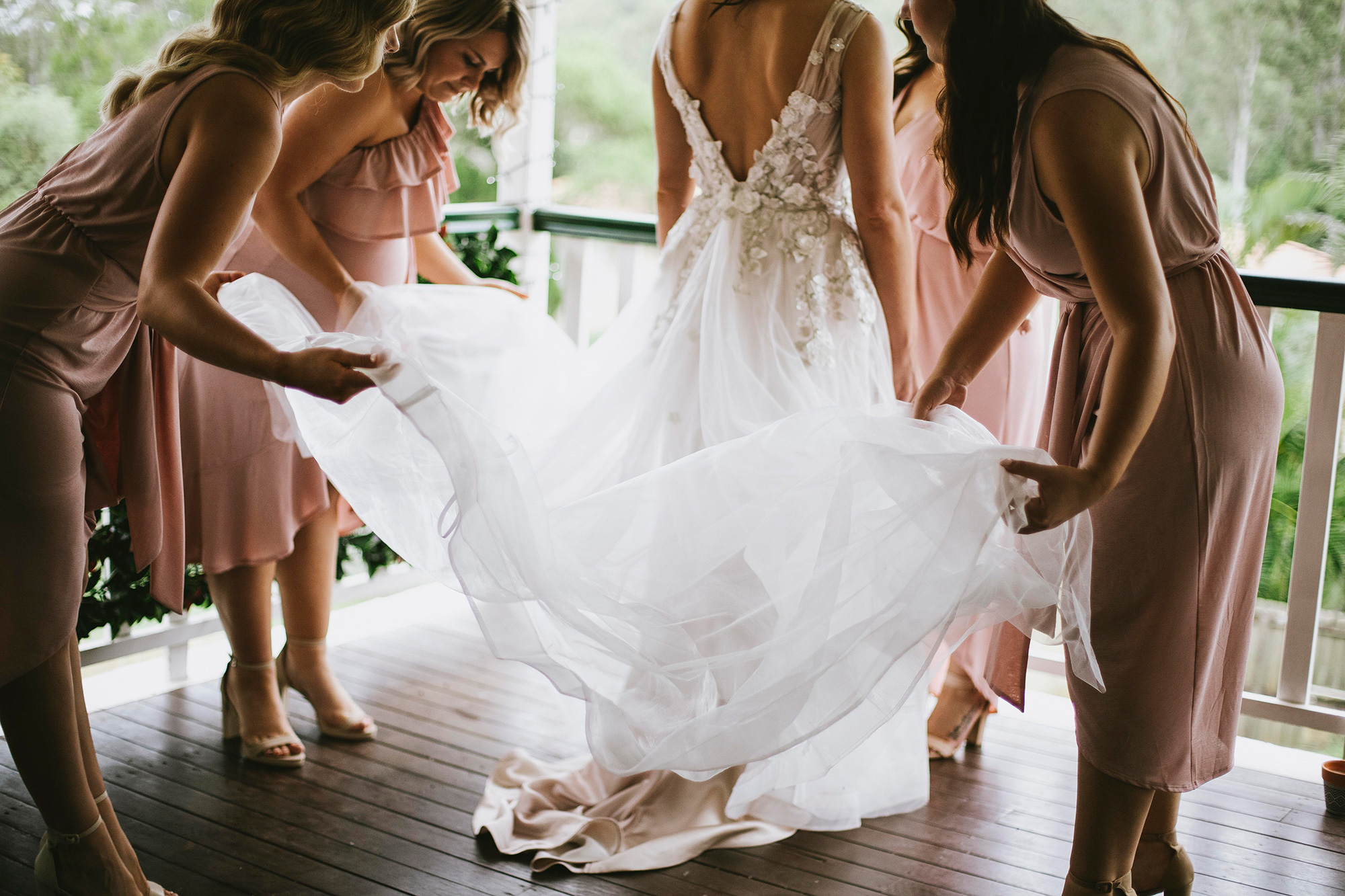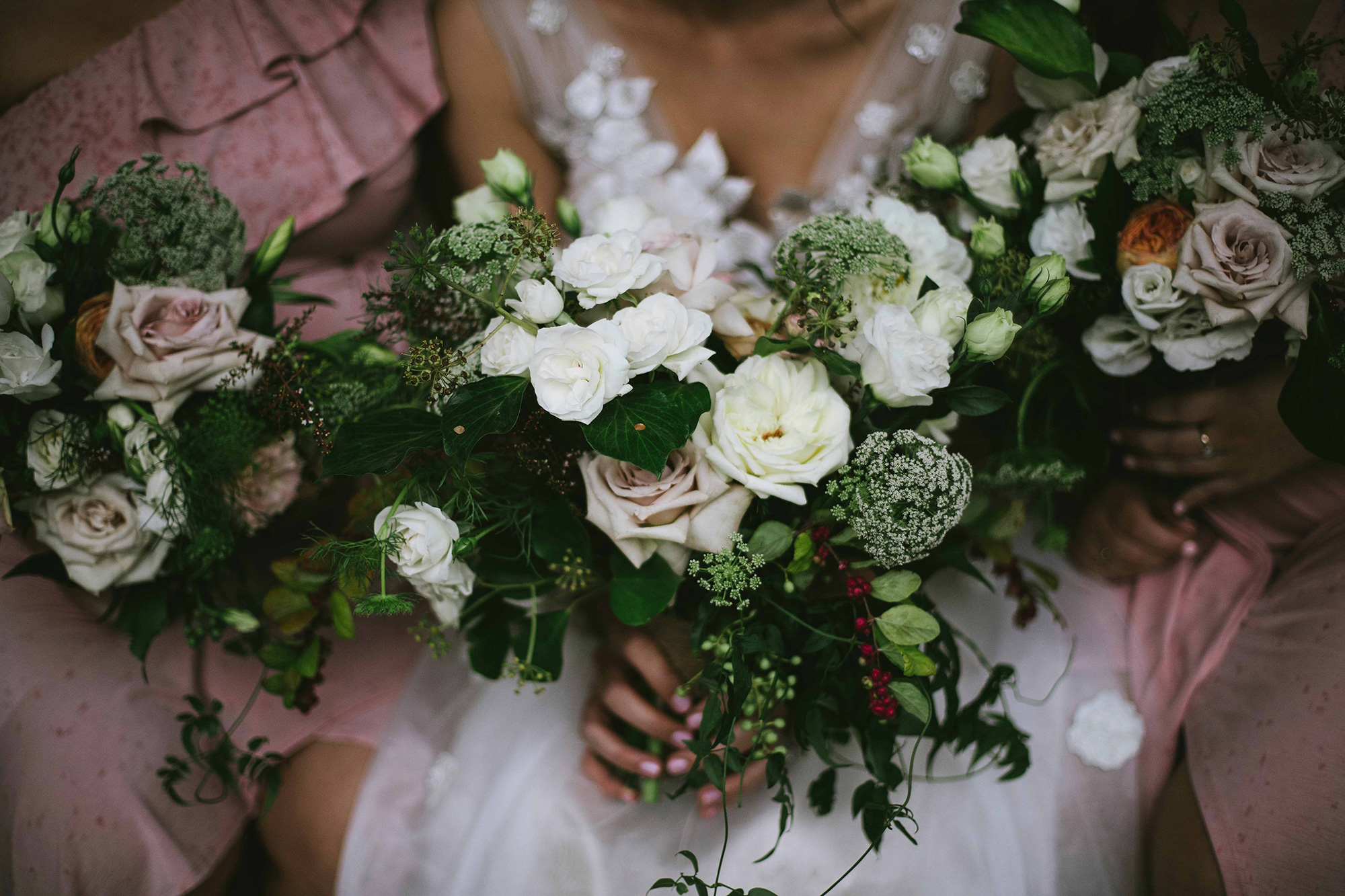 Wallflower Events was responsible for creating the bridal party's incredibly romantic bouquets.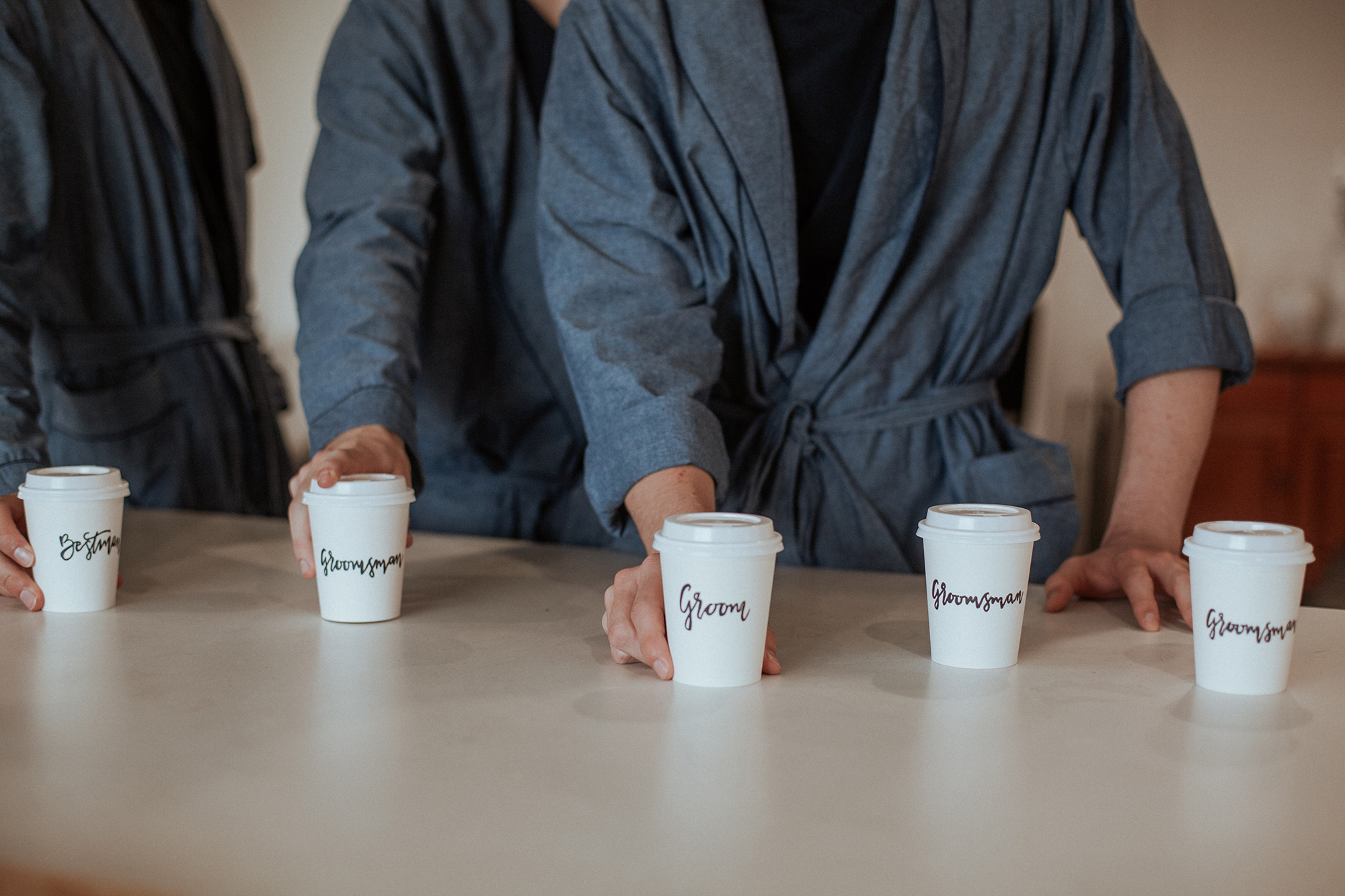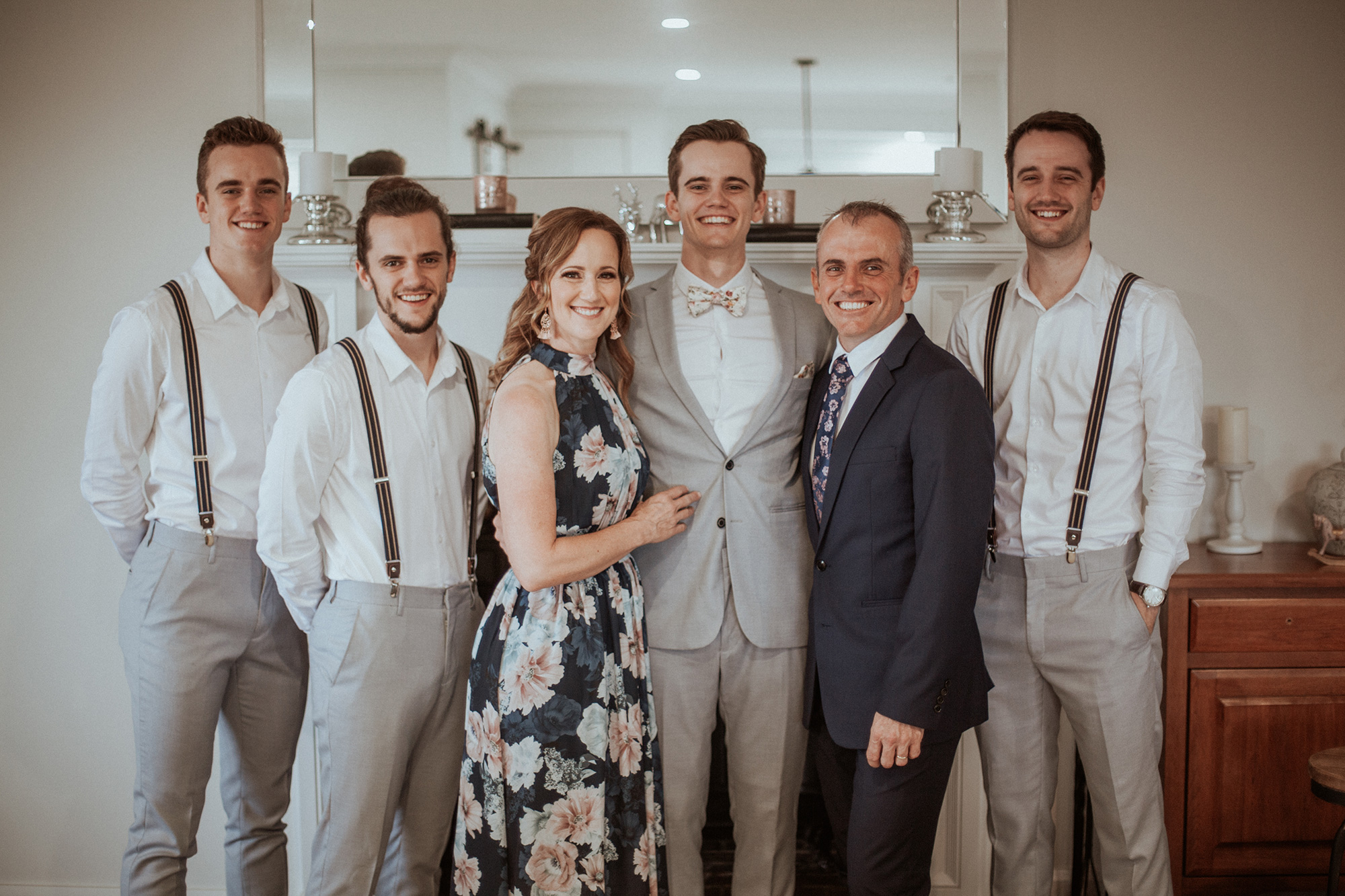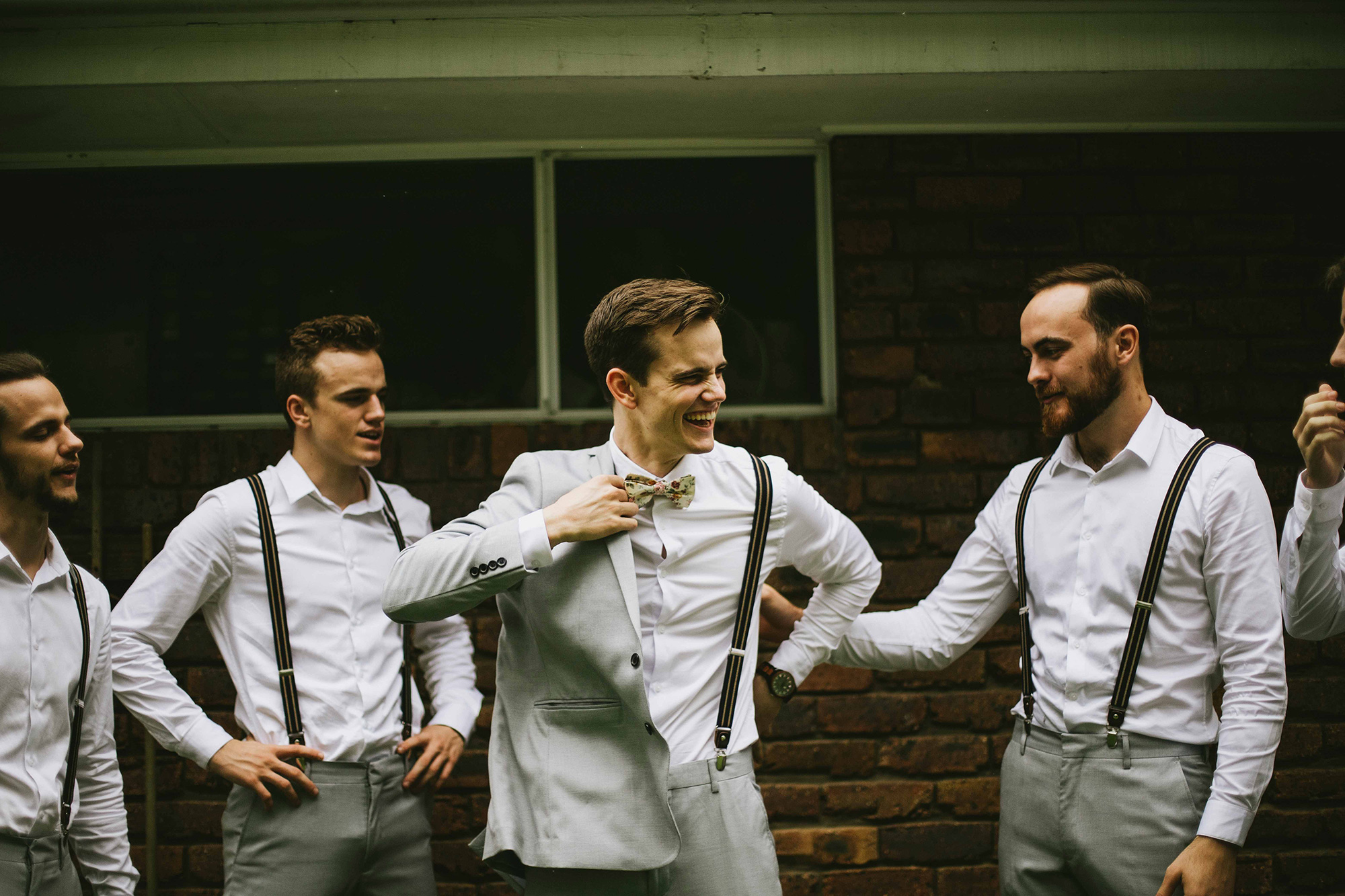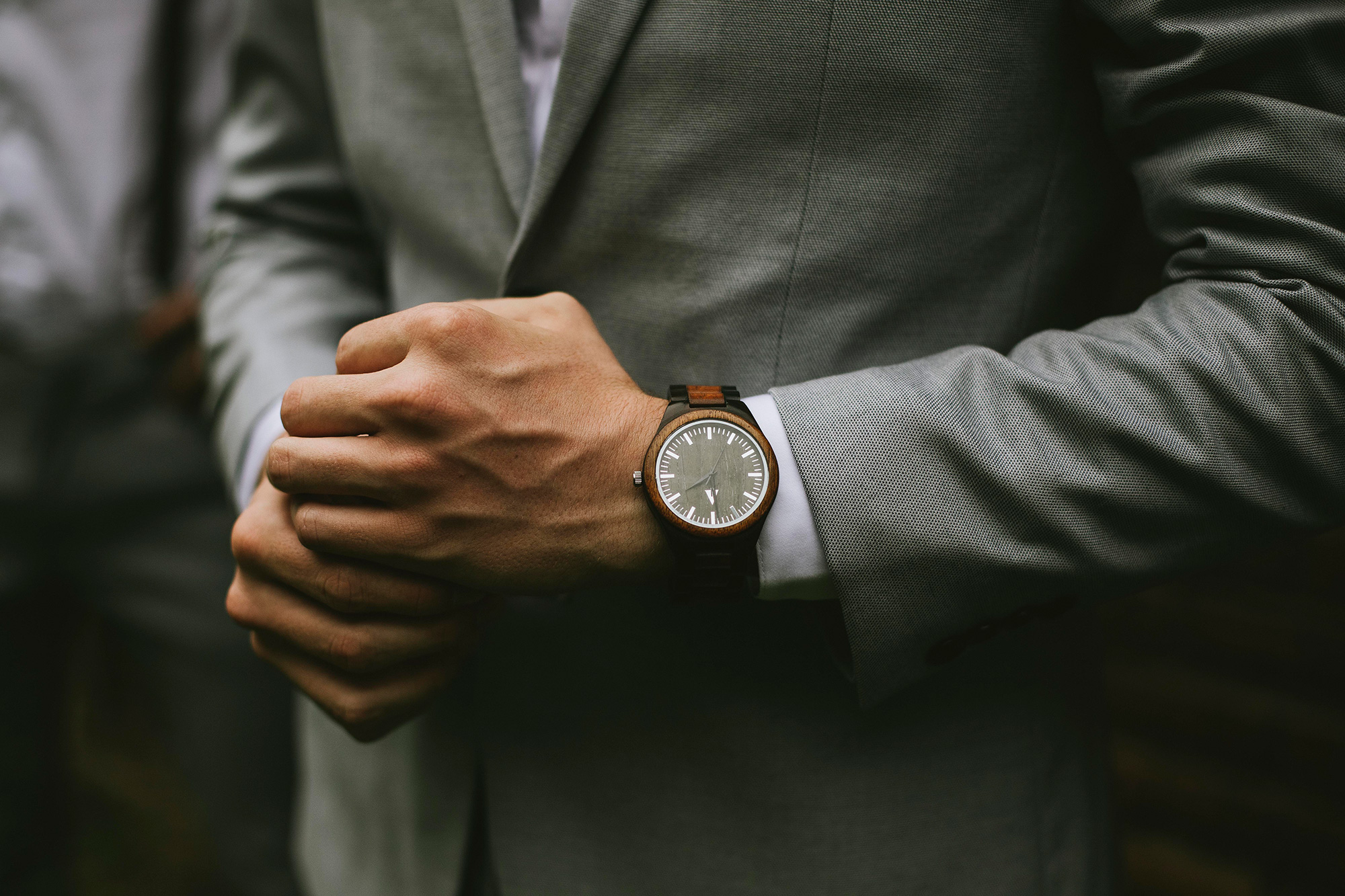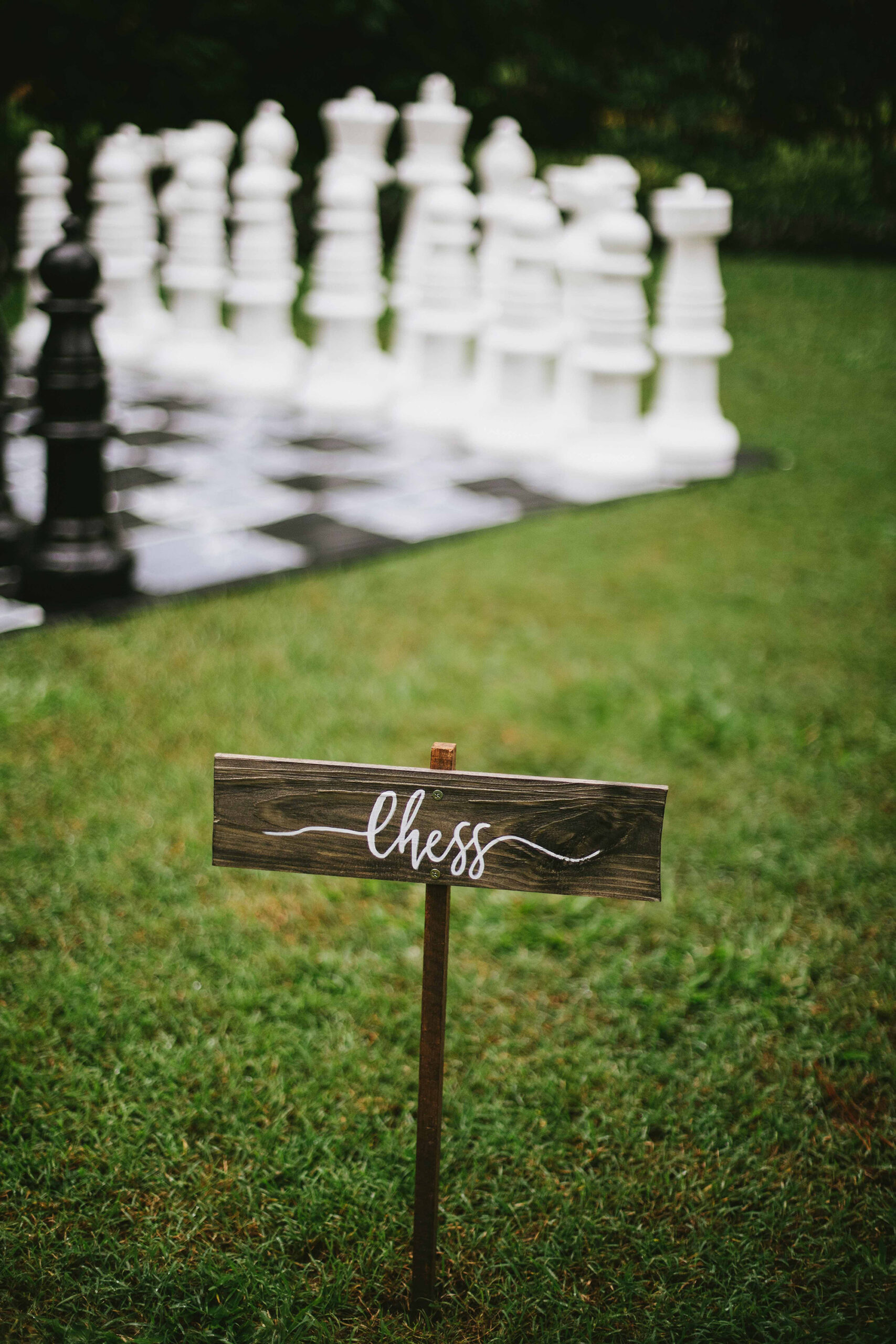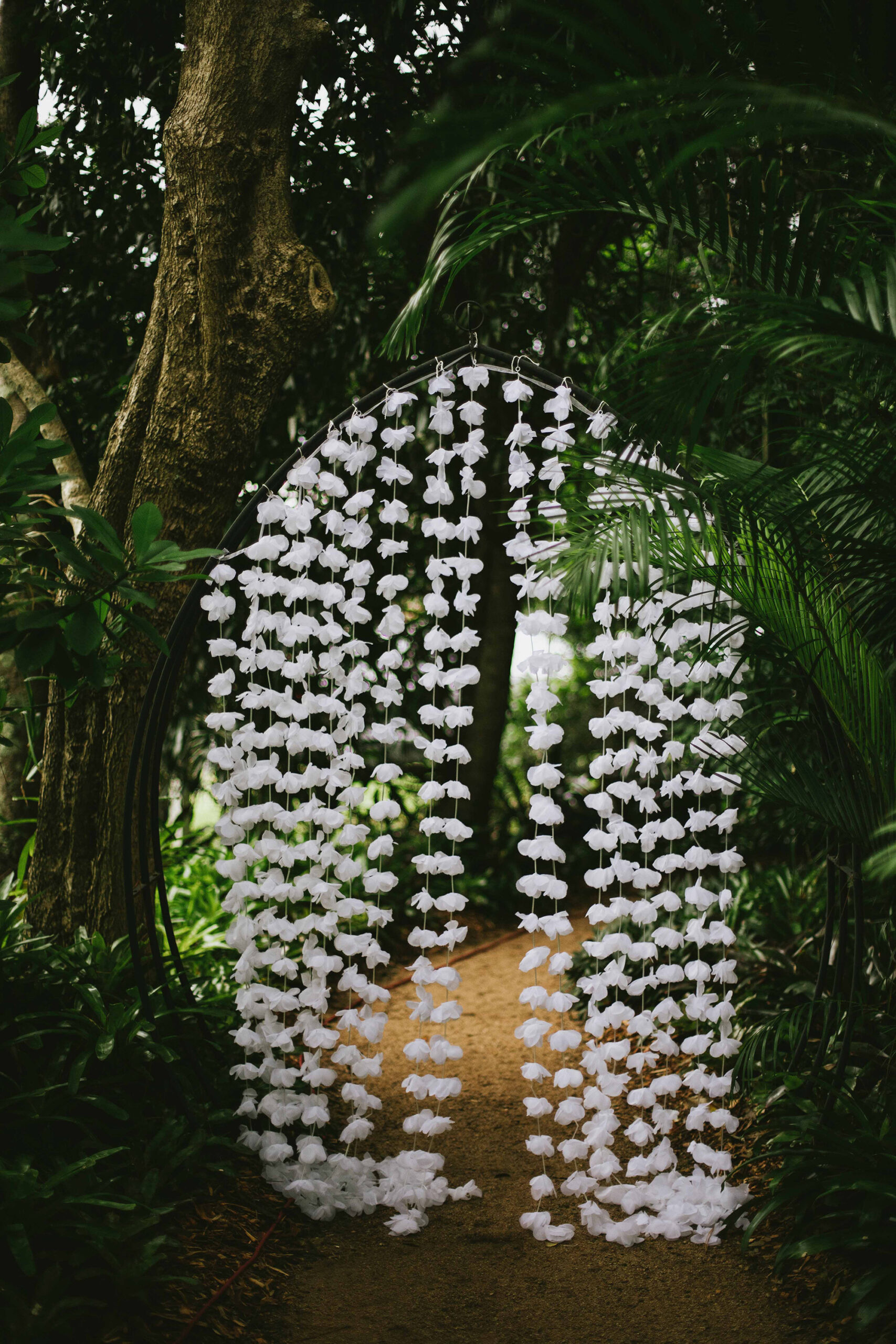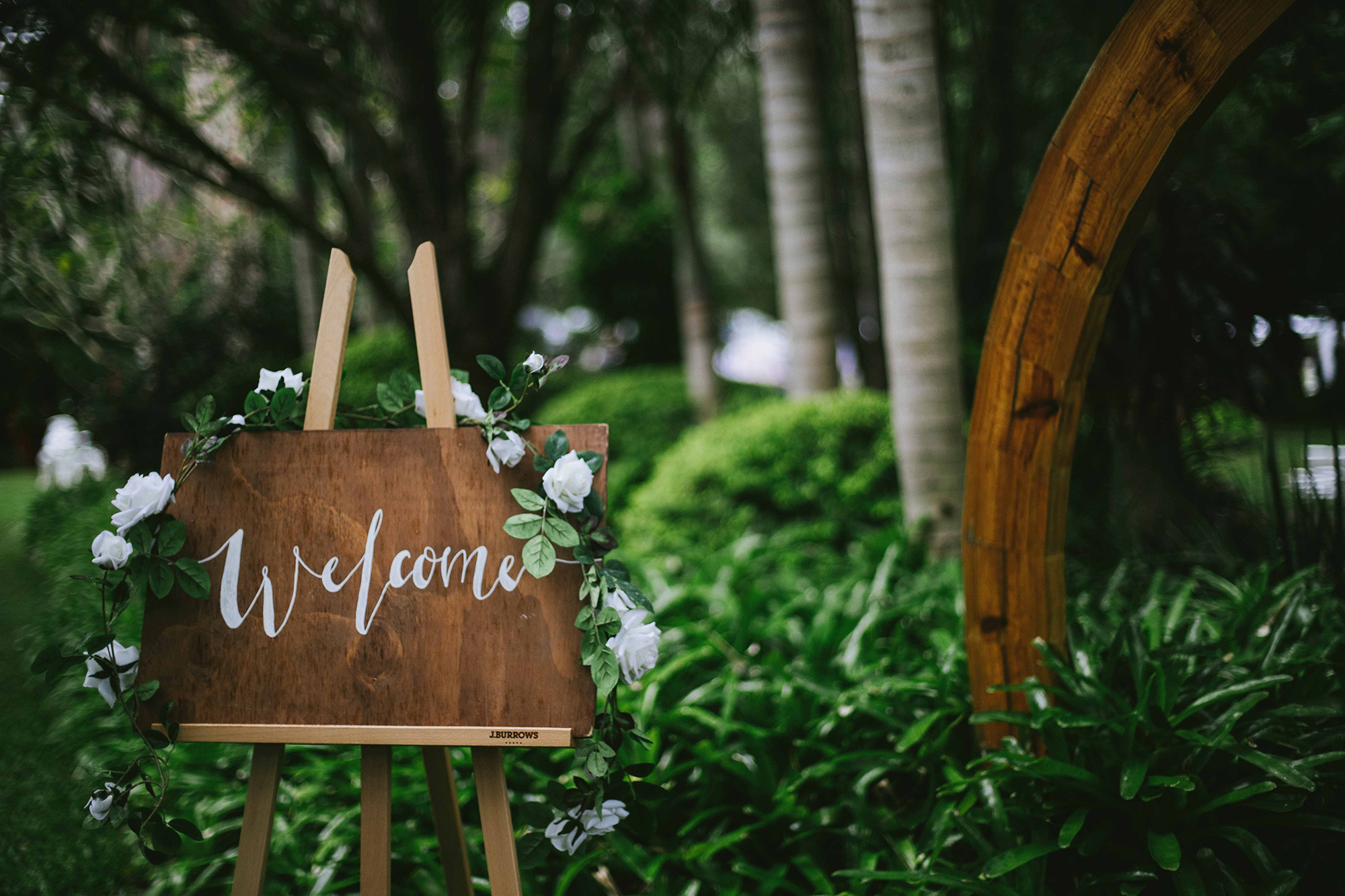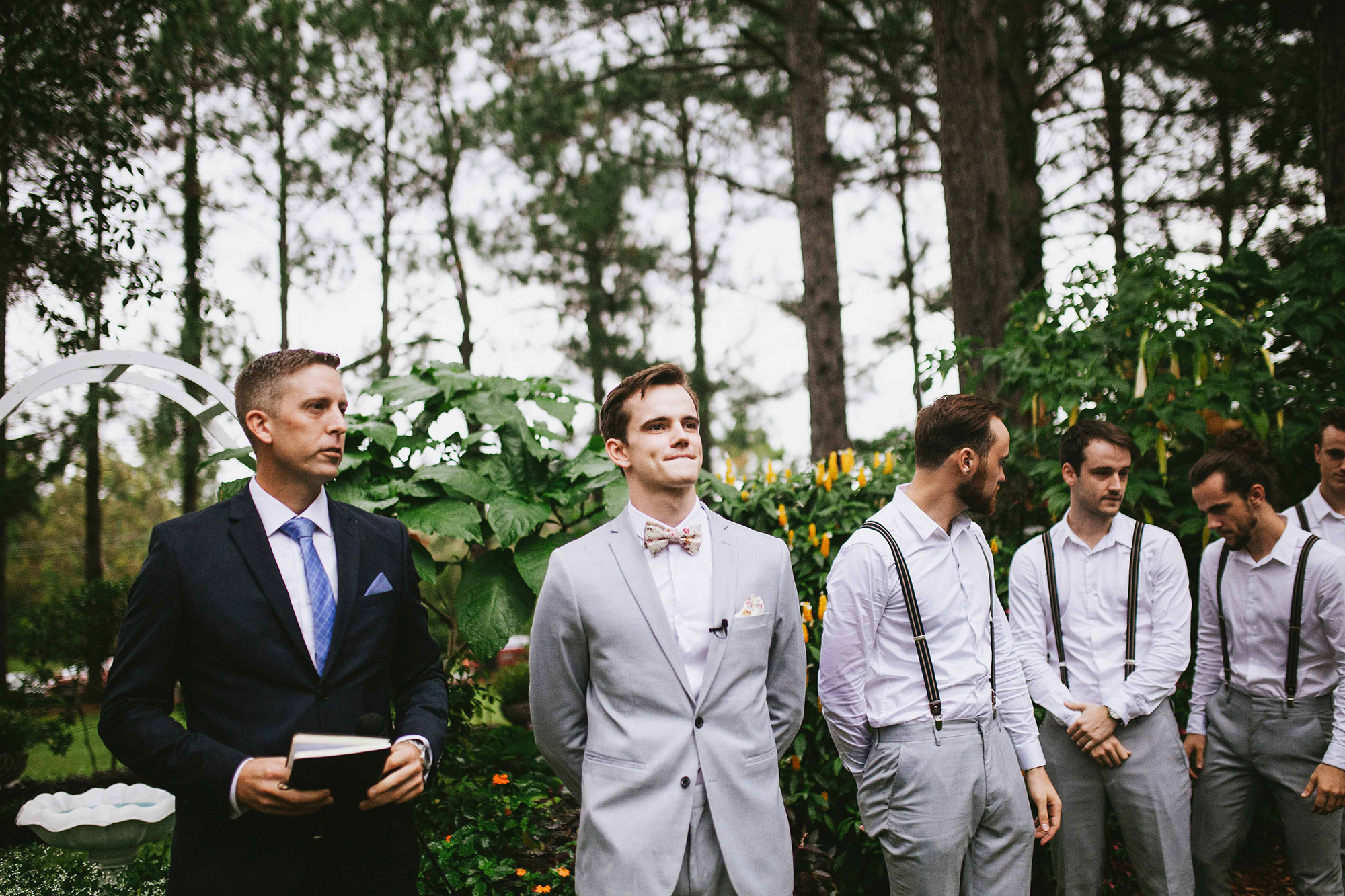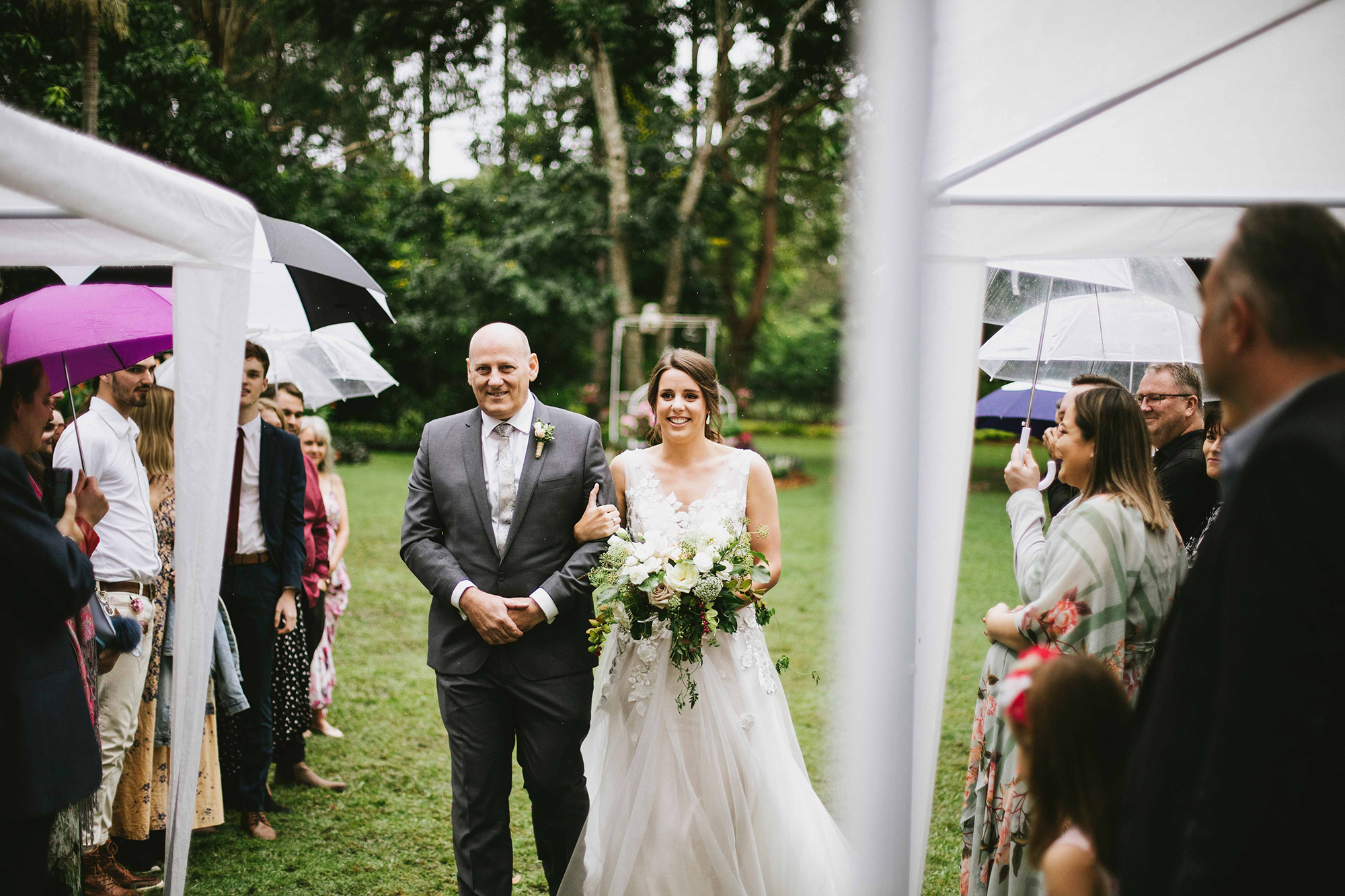 "One day he surprised me by transforming my house into an escape room with challenges and puzzles all based on our relationship," Katharine says of her groom's proposal. "We love to have fun together. Whether it's playing board games, going on adventures or doing escape rooms."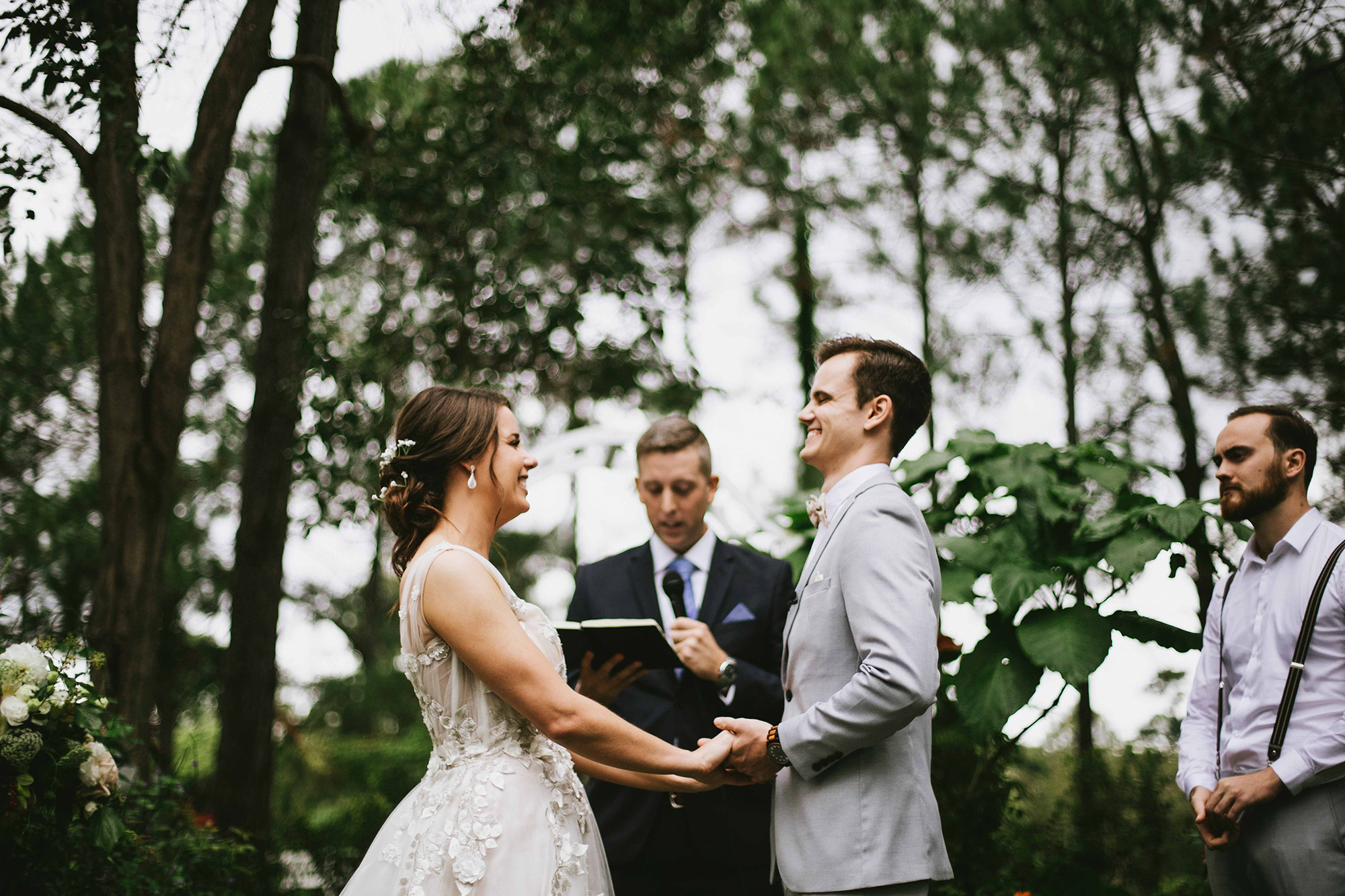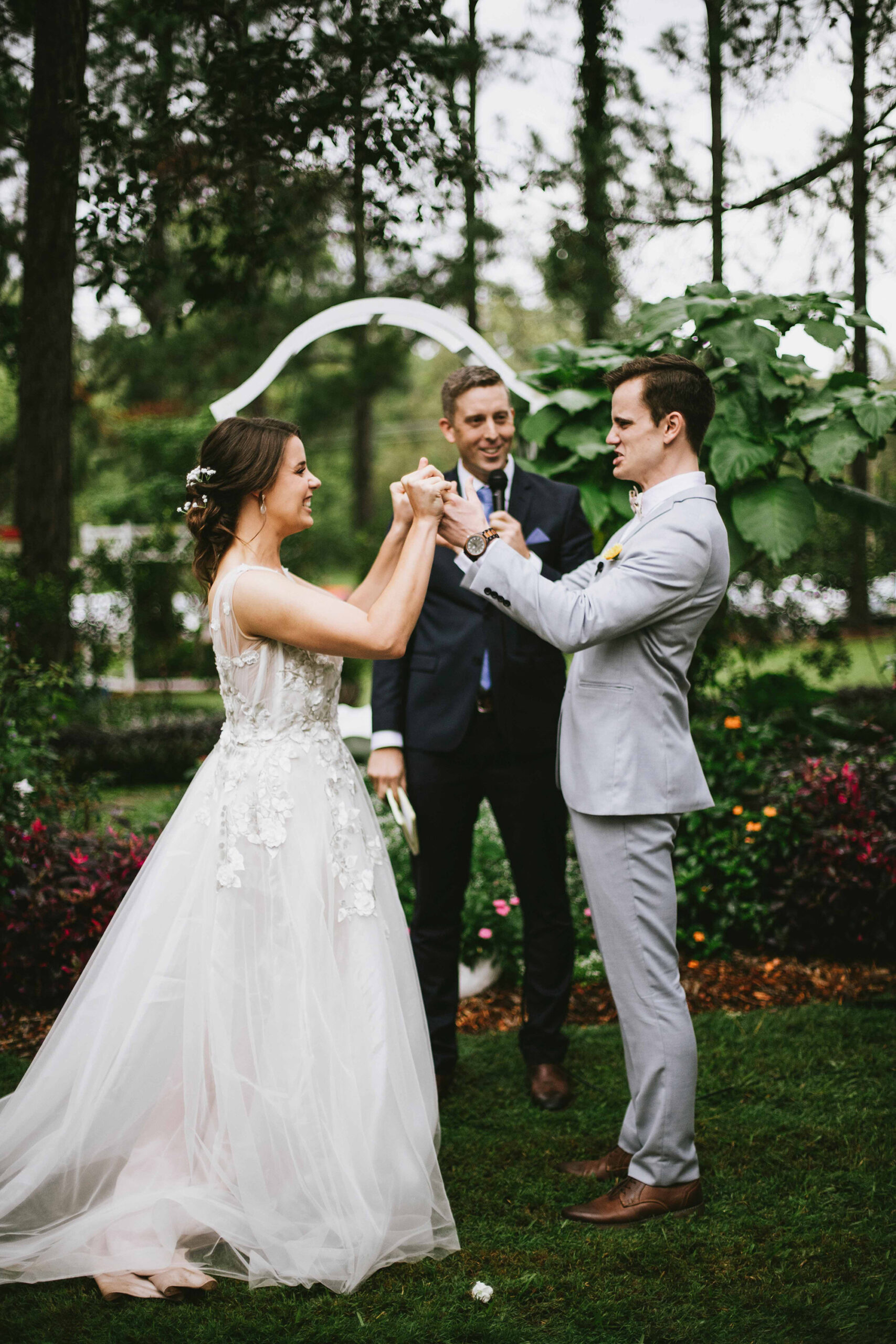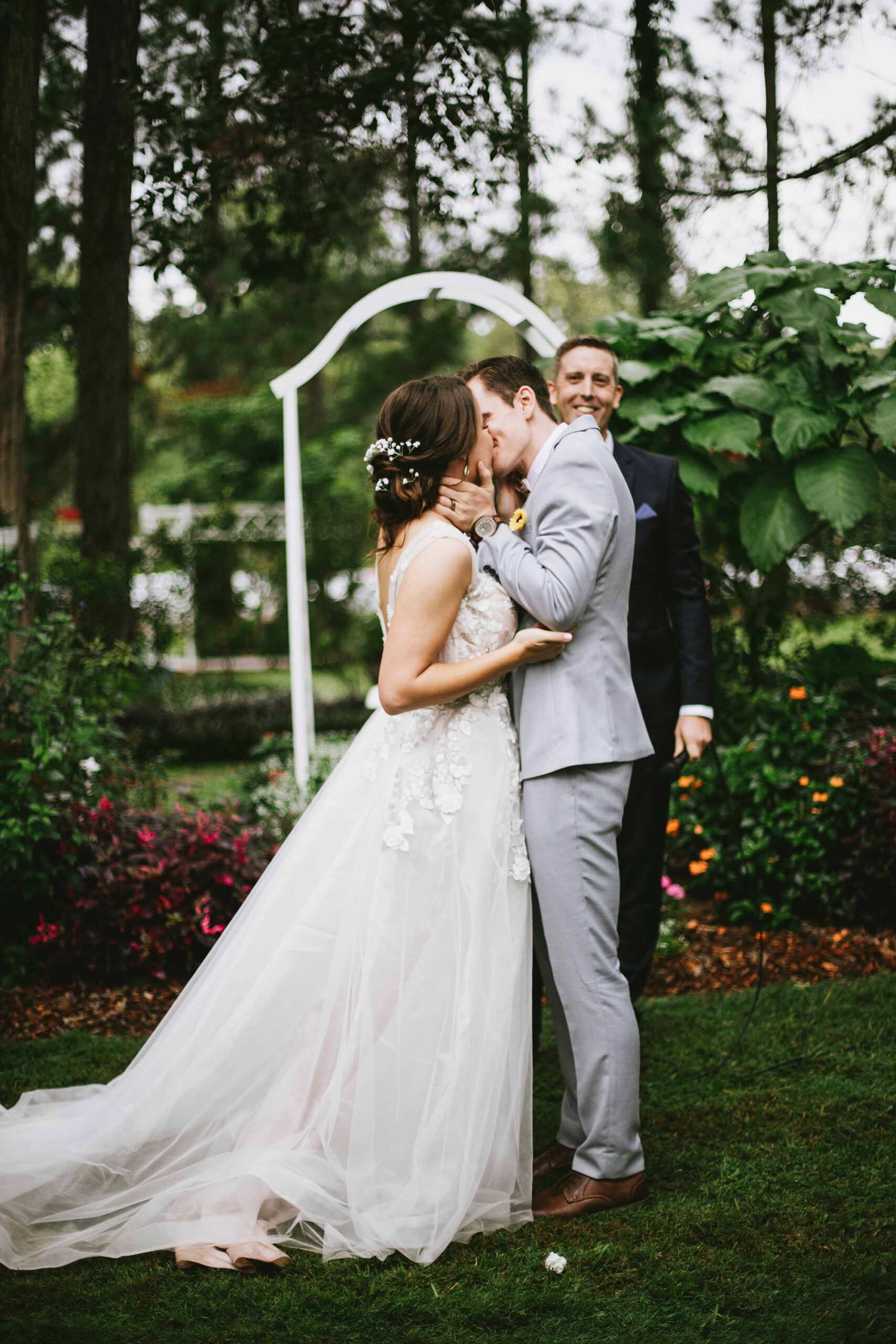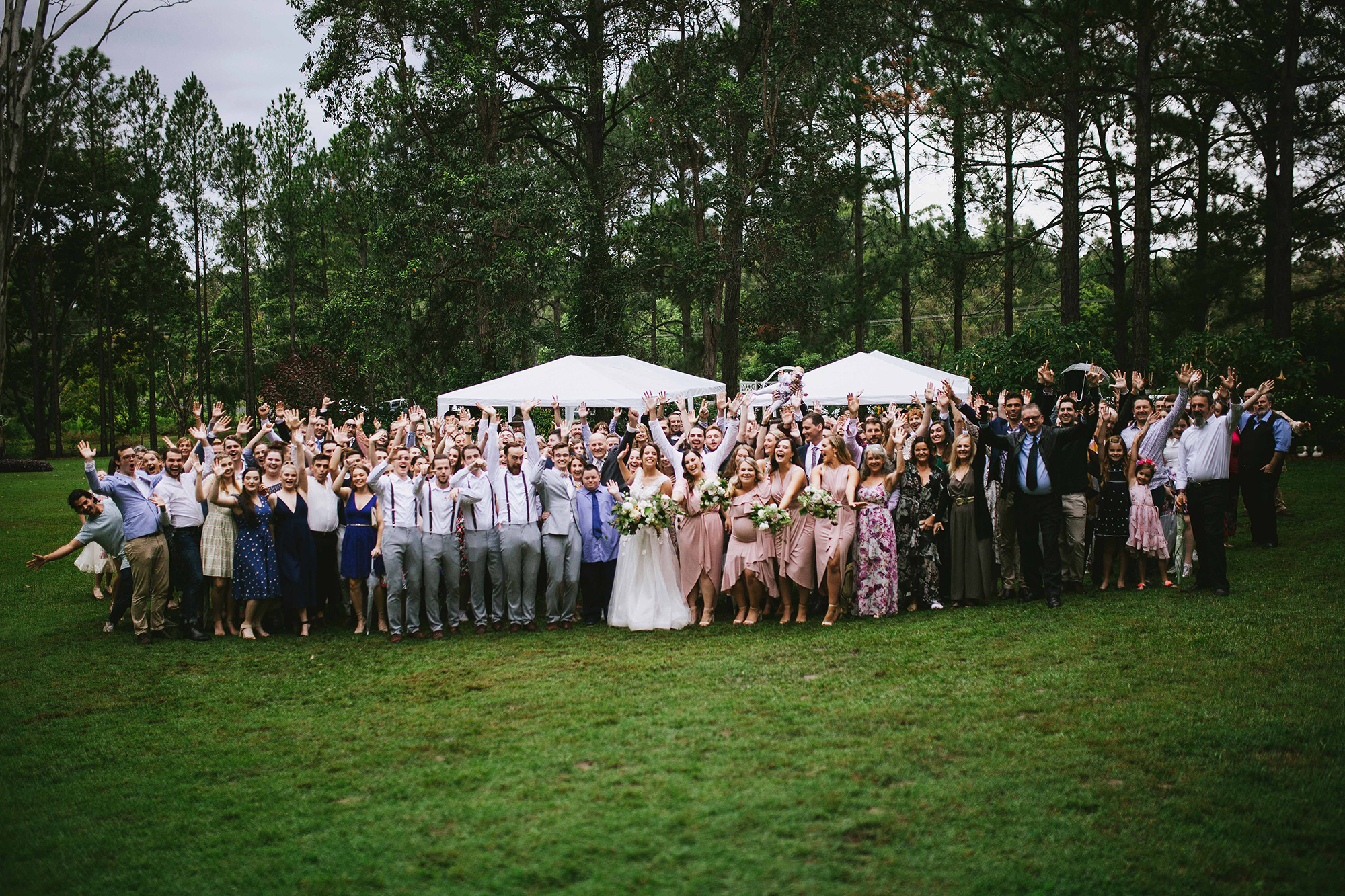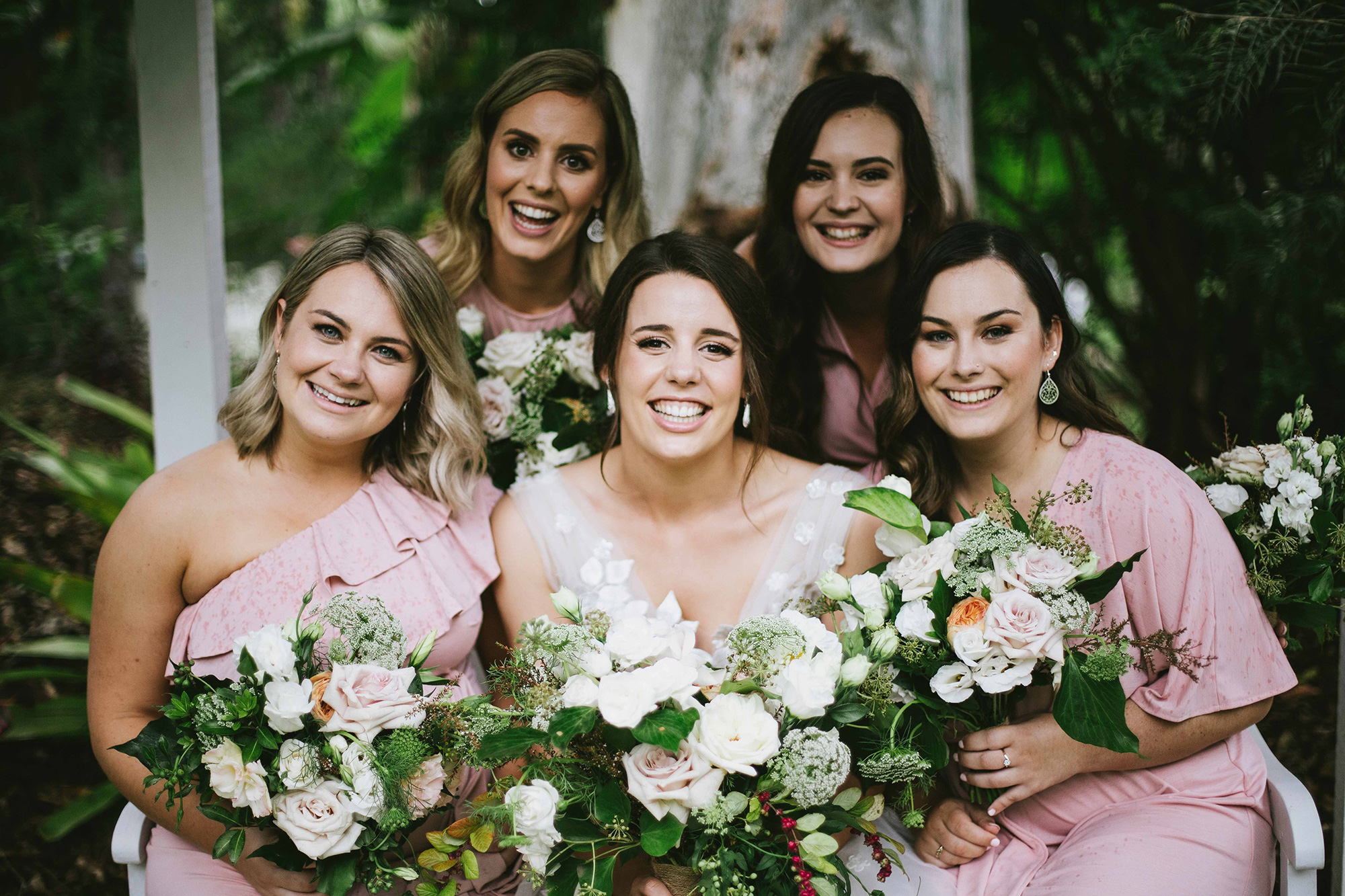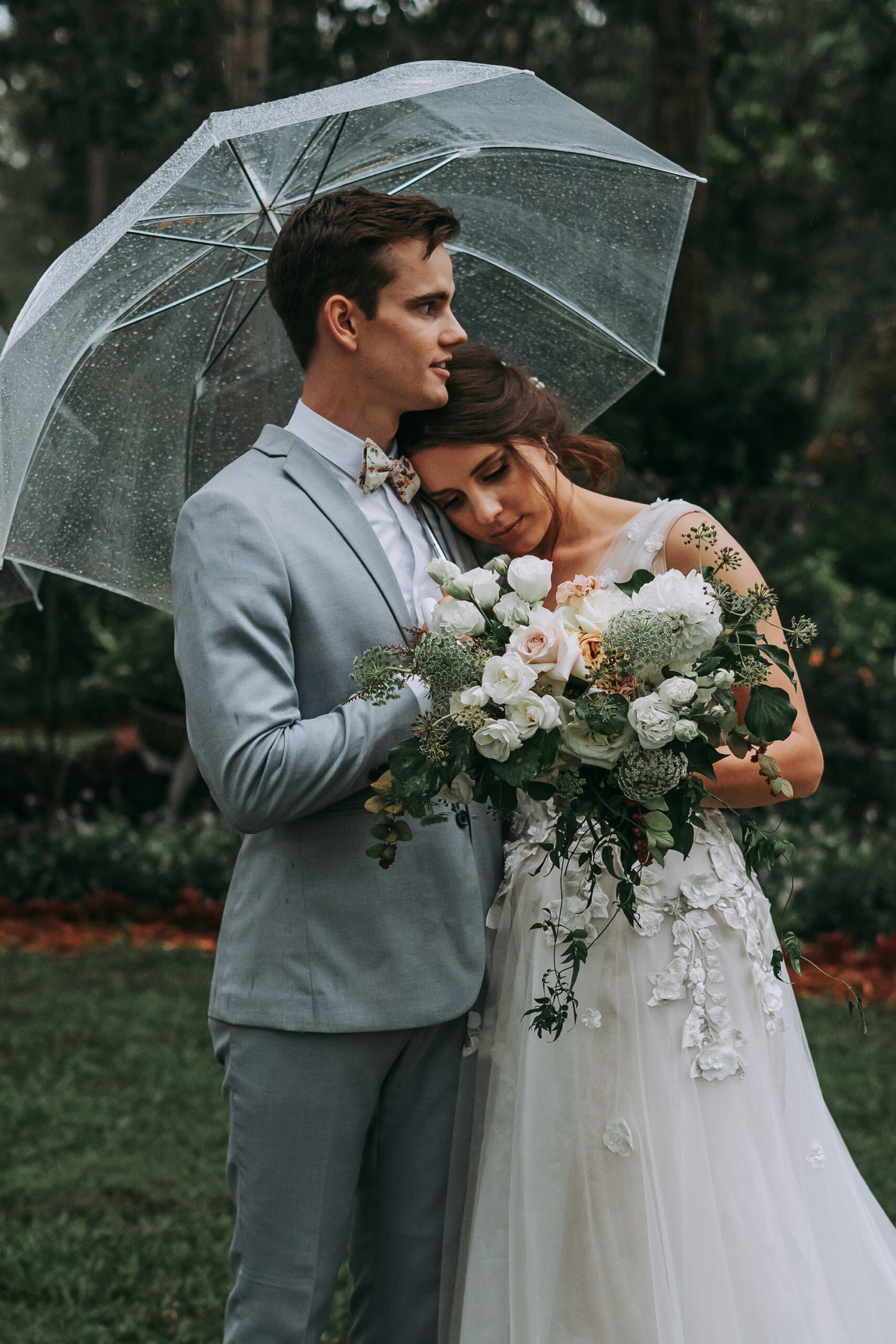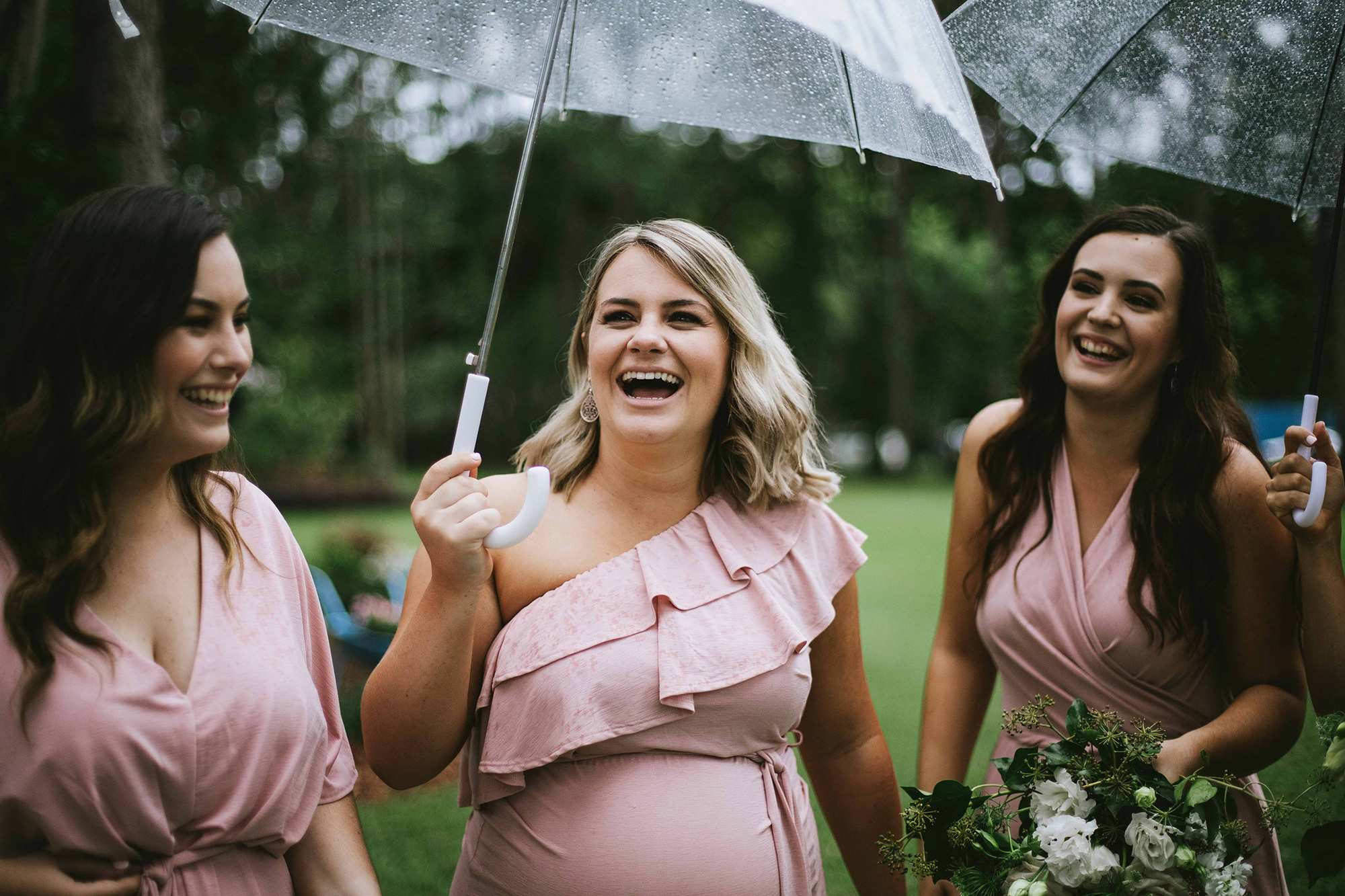 Not once person in attendance let the rain dampen their spirits.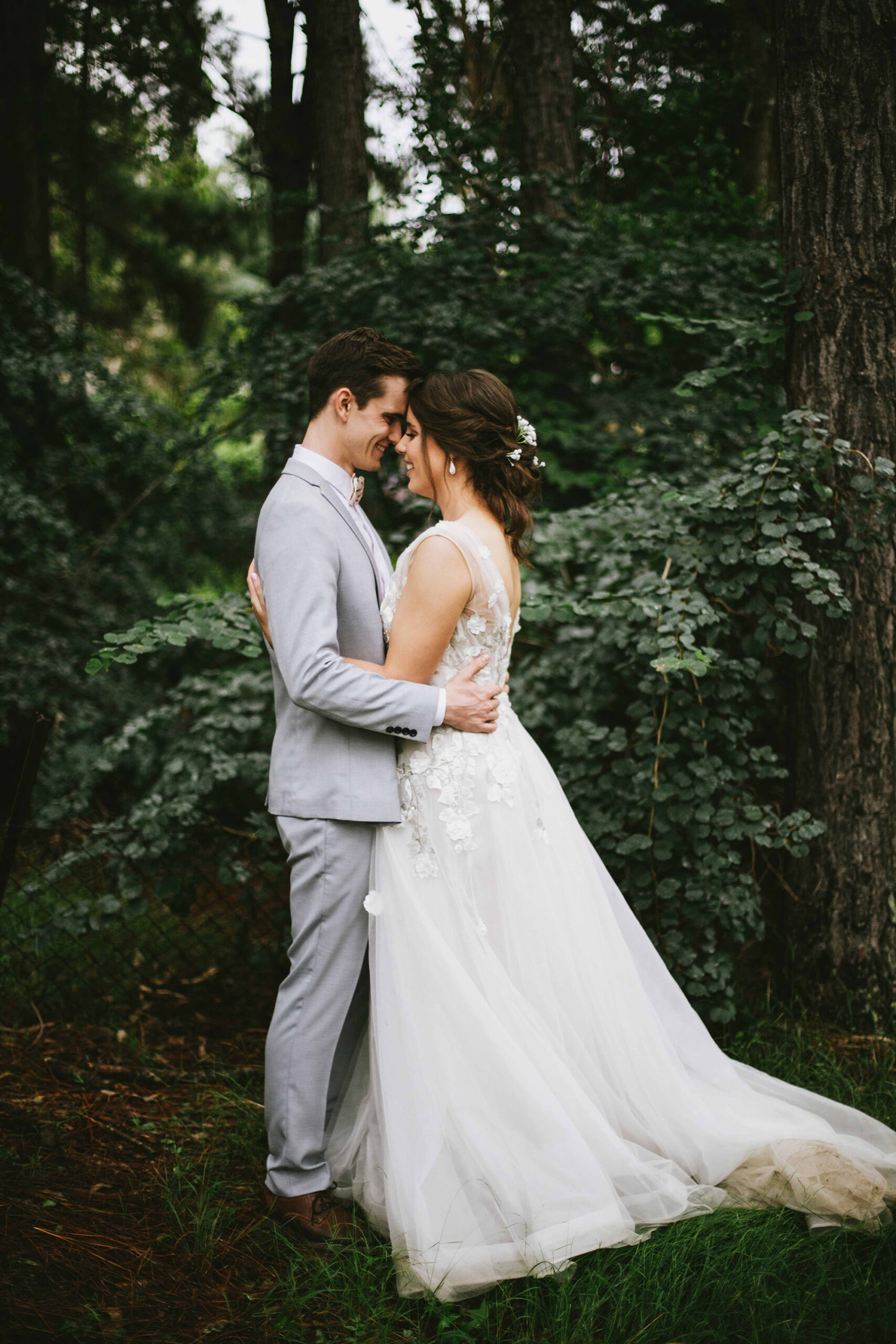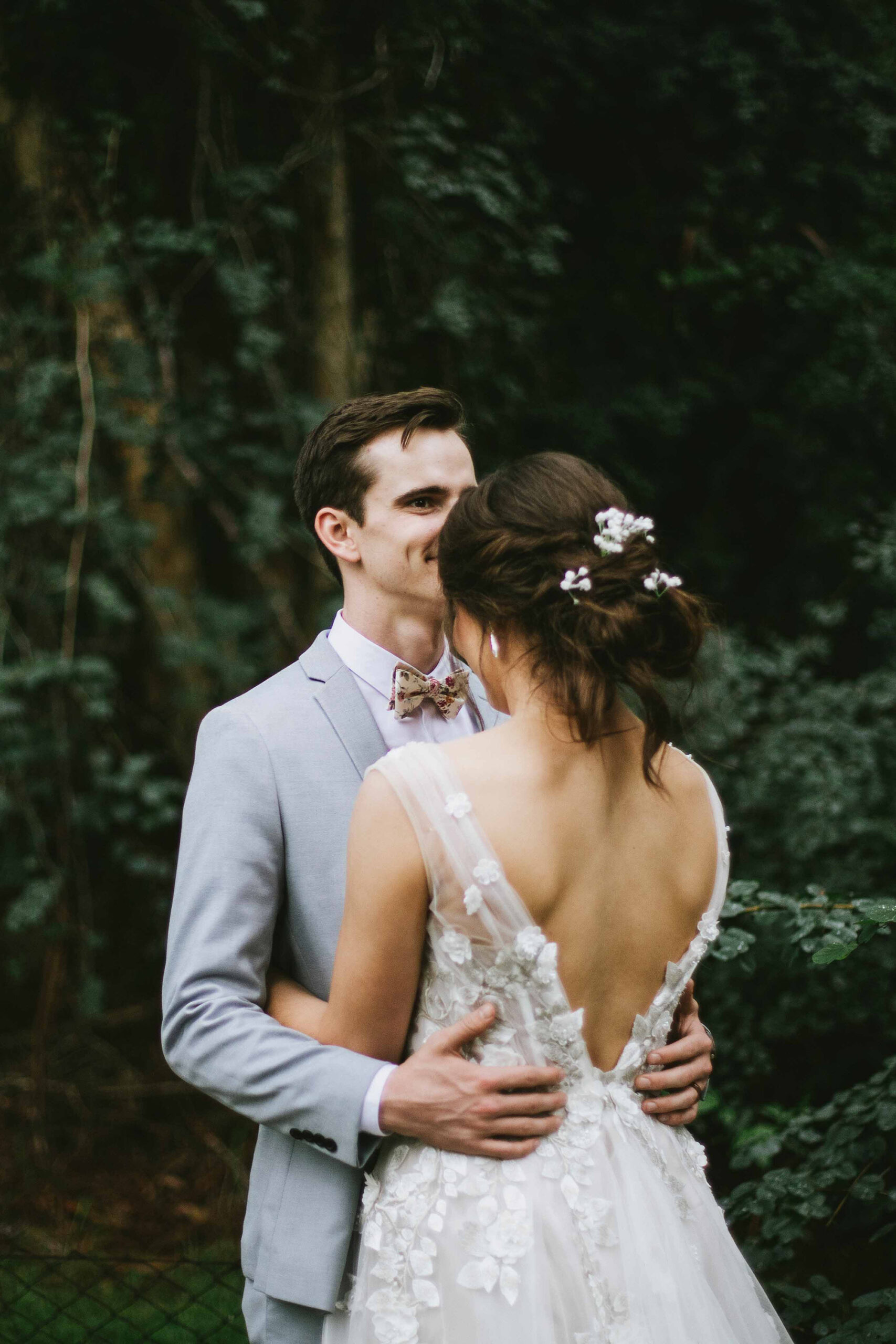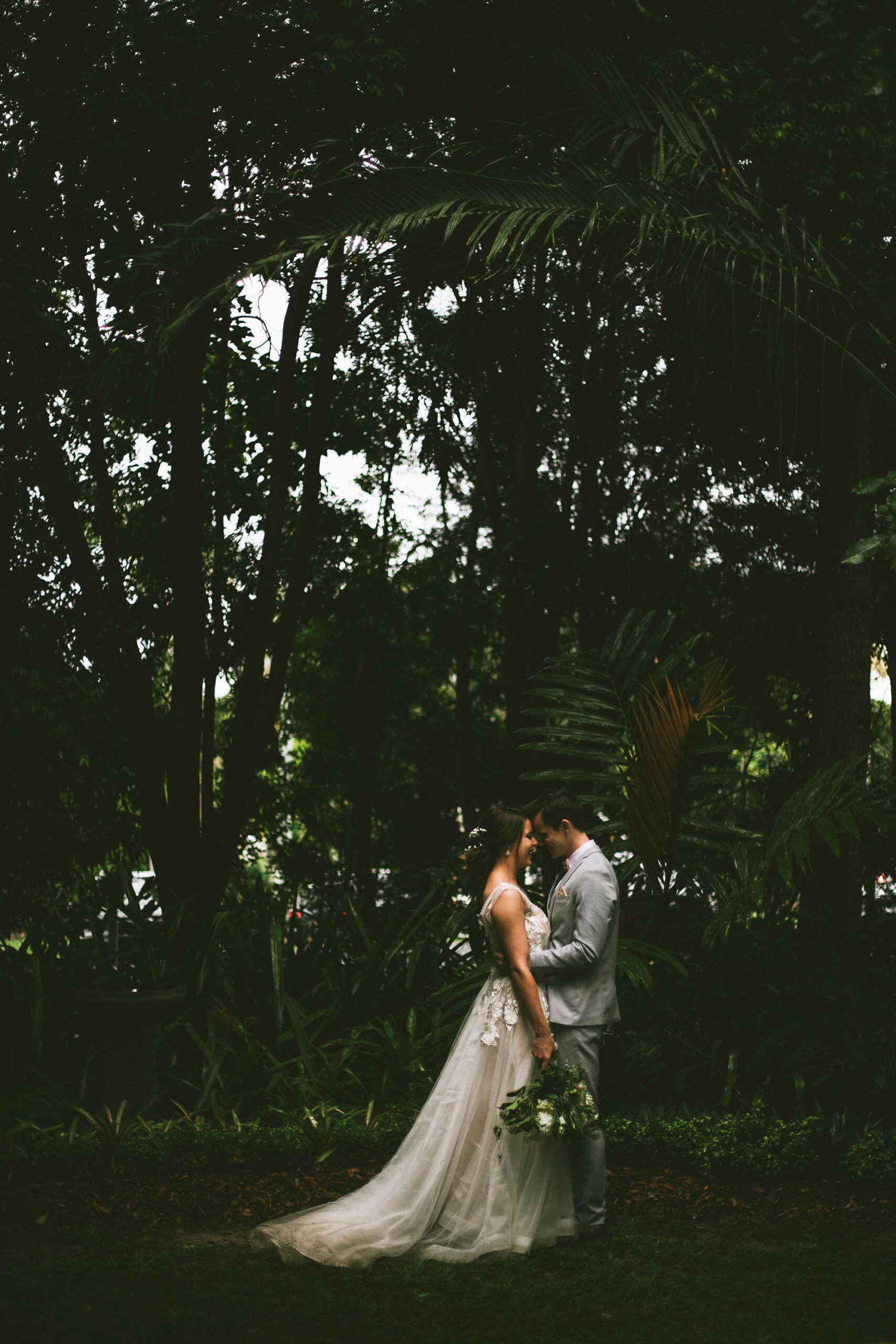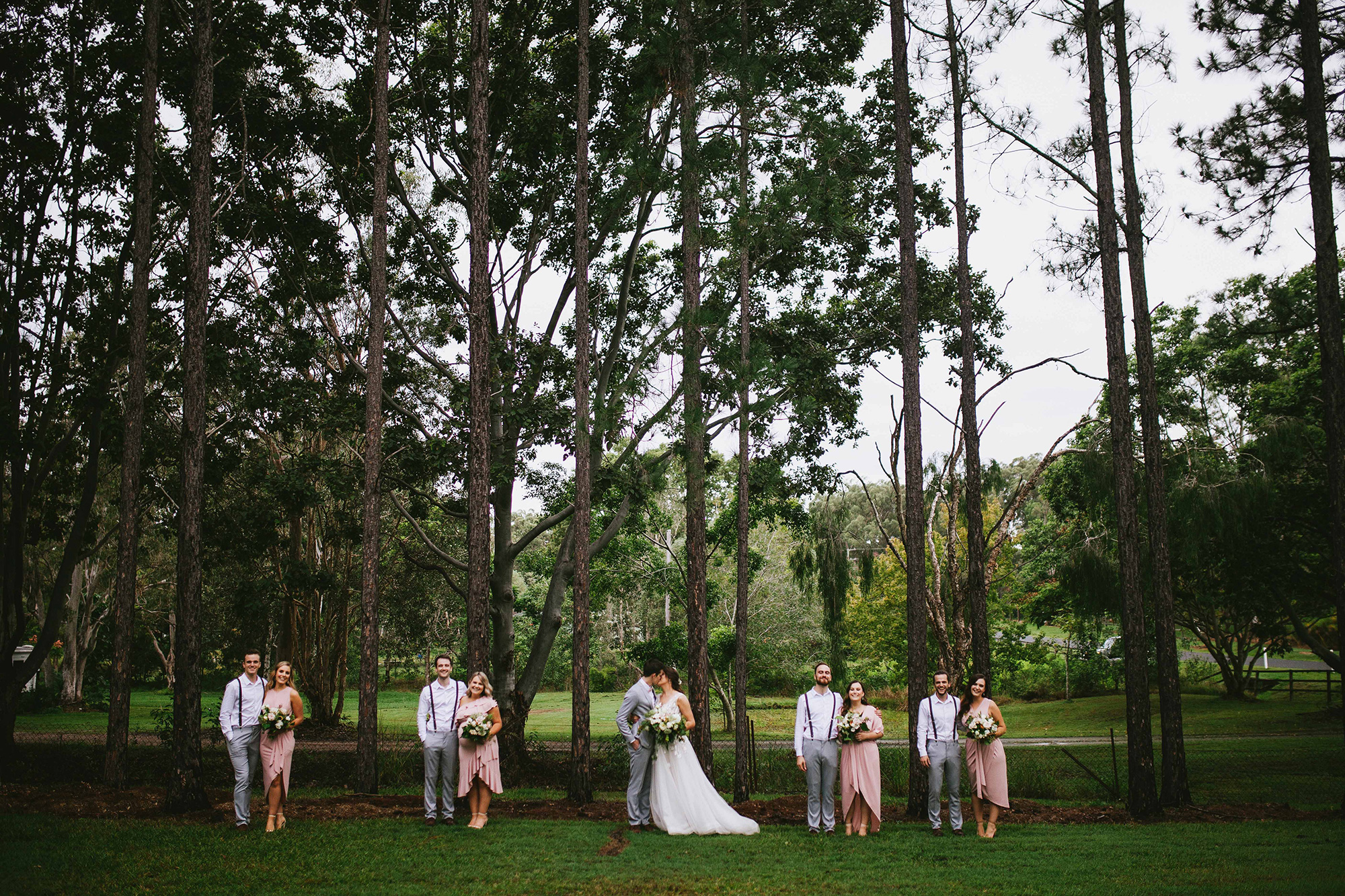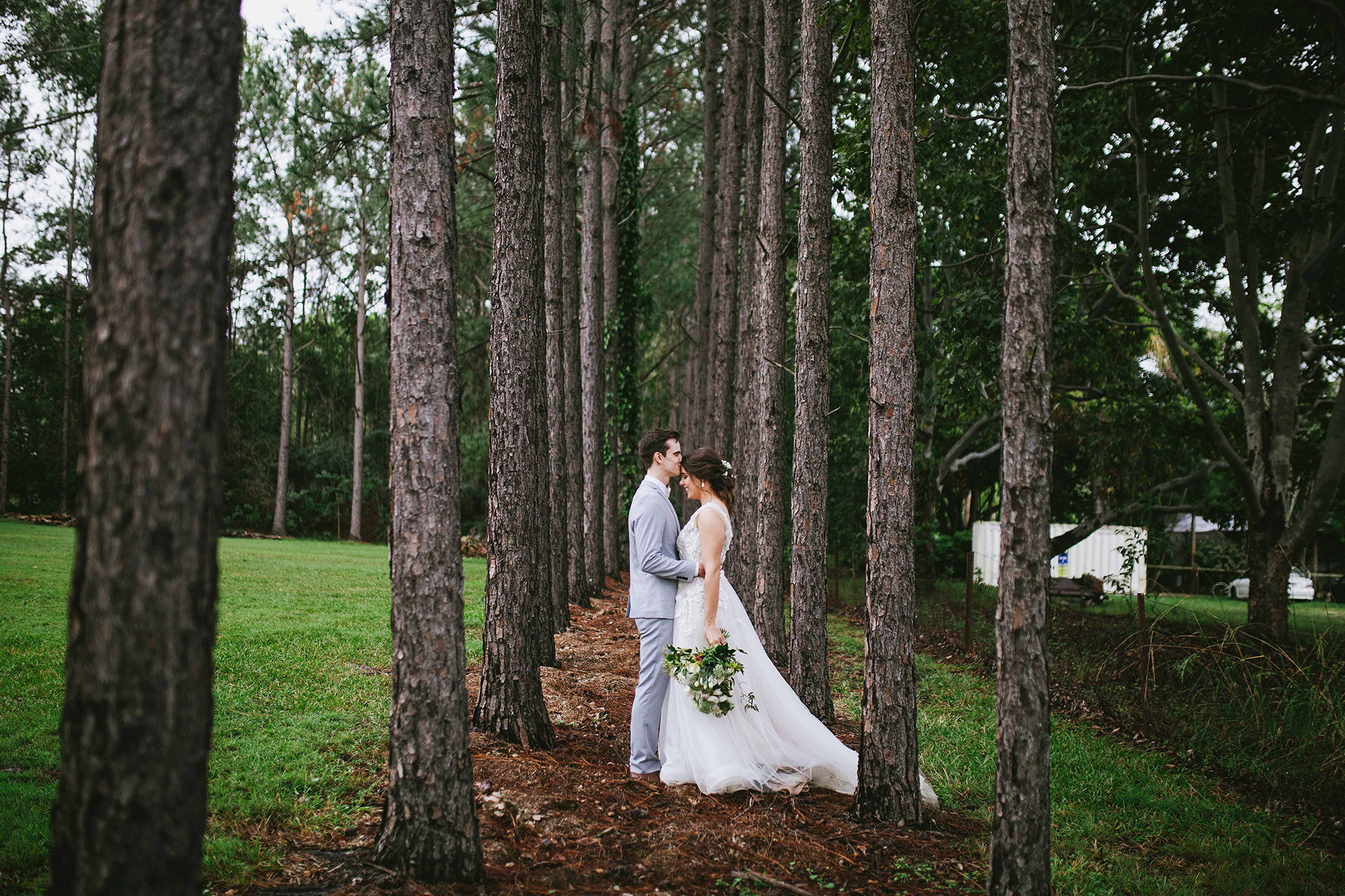 Katharine and Jackson first met when they were both cast as the romantic leads in a production of 'Wicked'. People would often joke about their chemistry on stage, but they pair initially just laughed it off as good acting.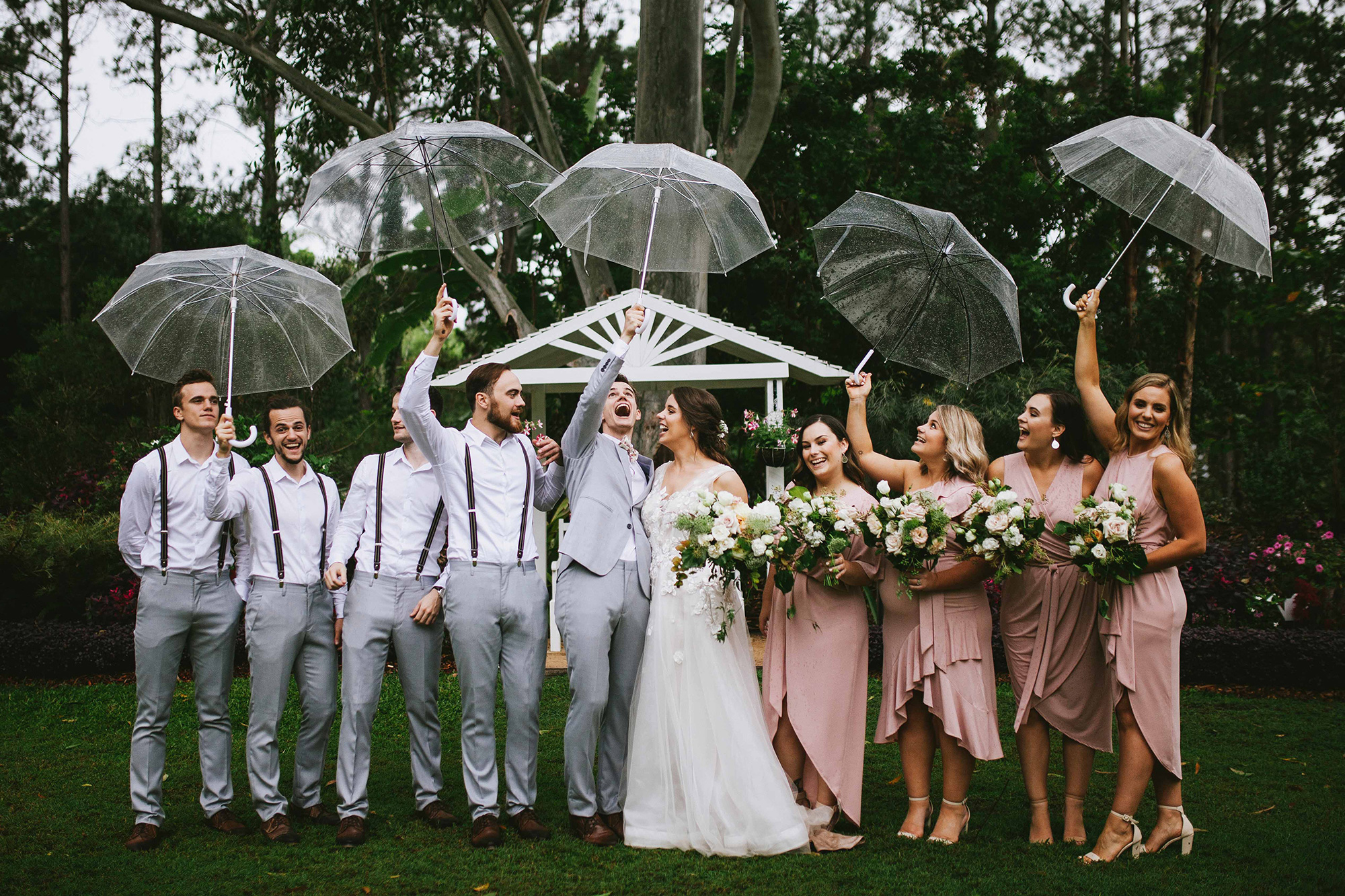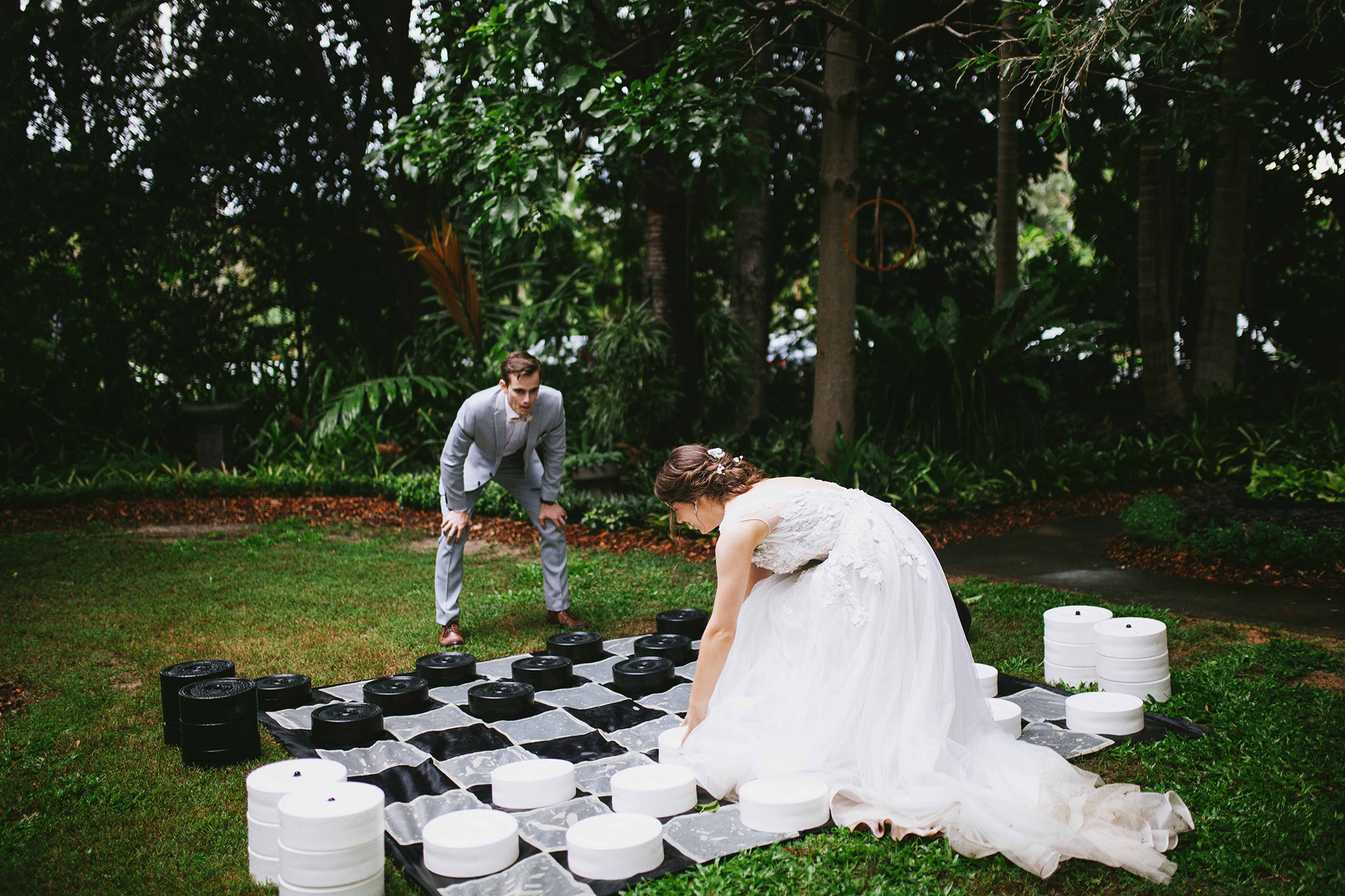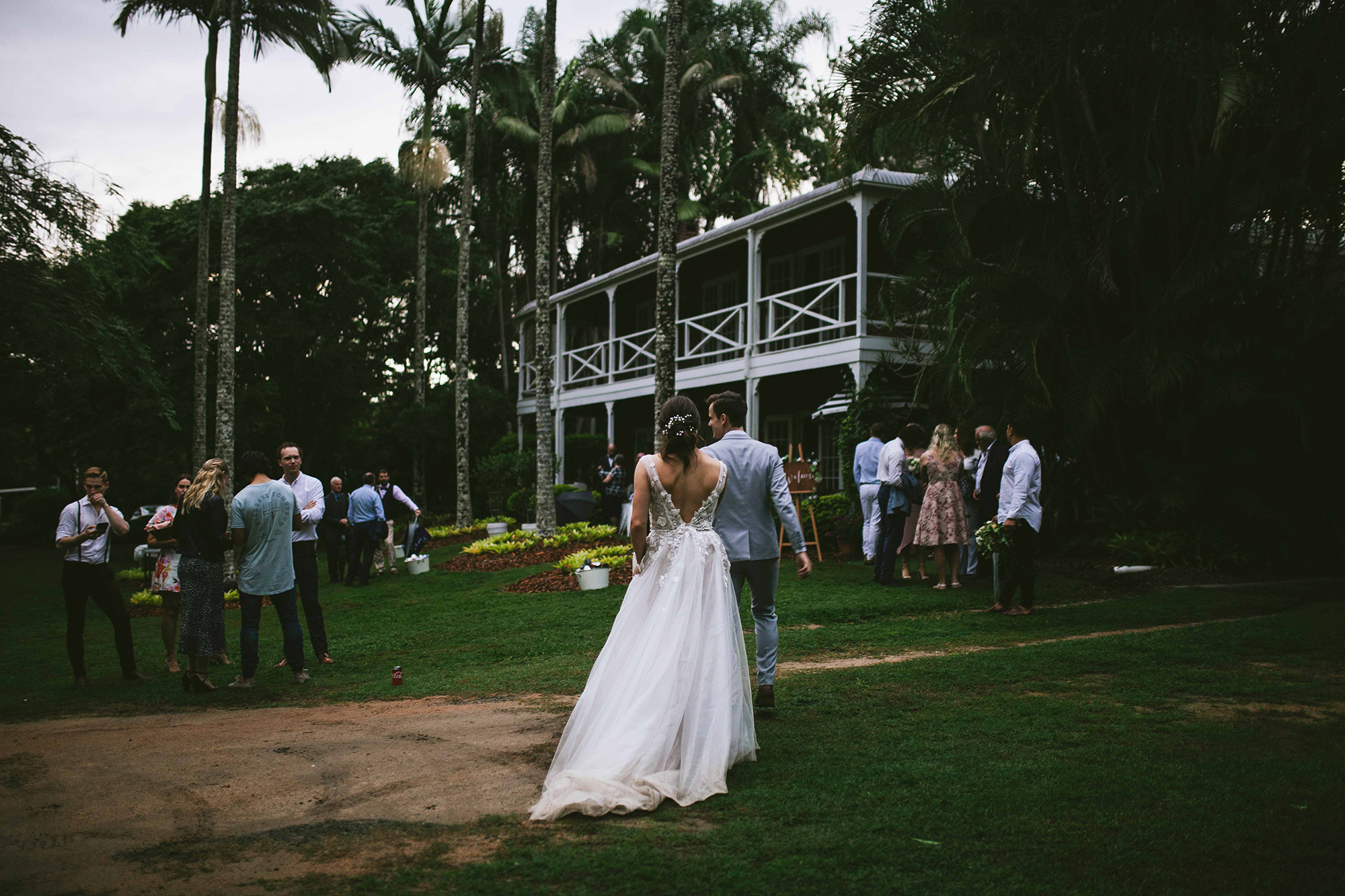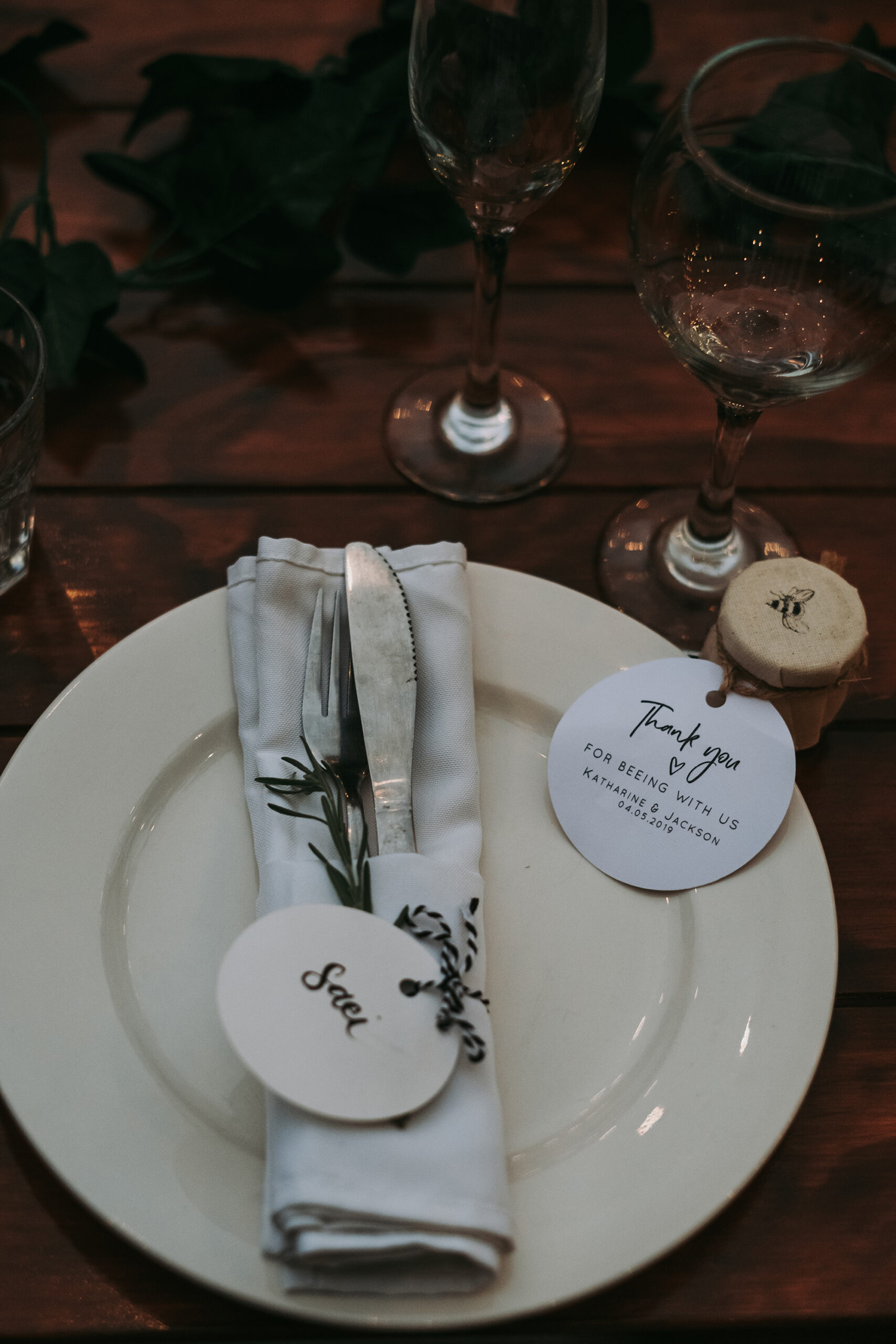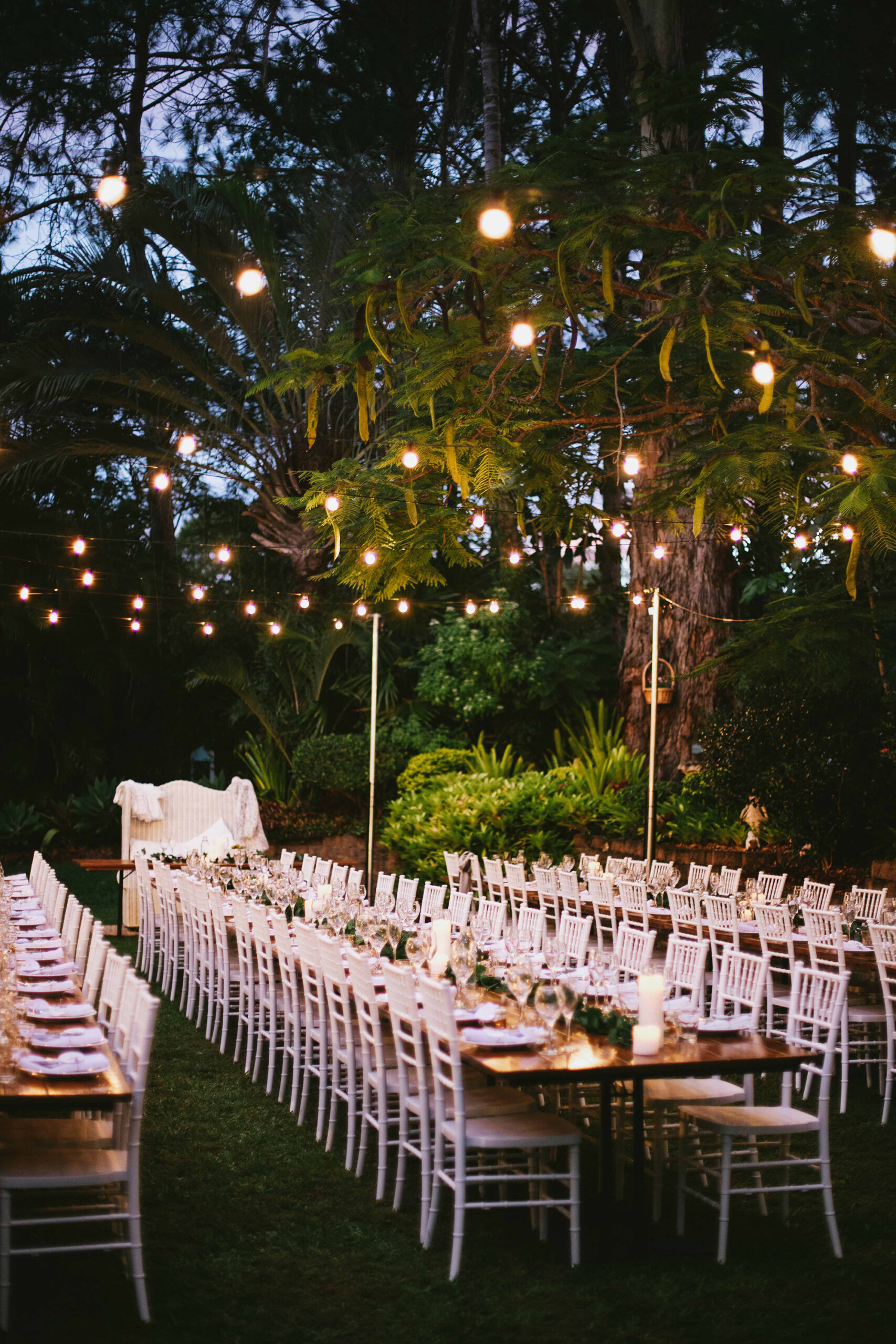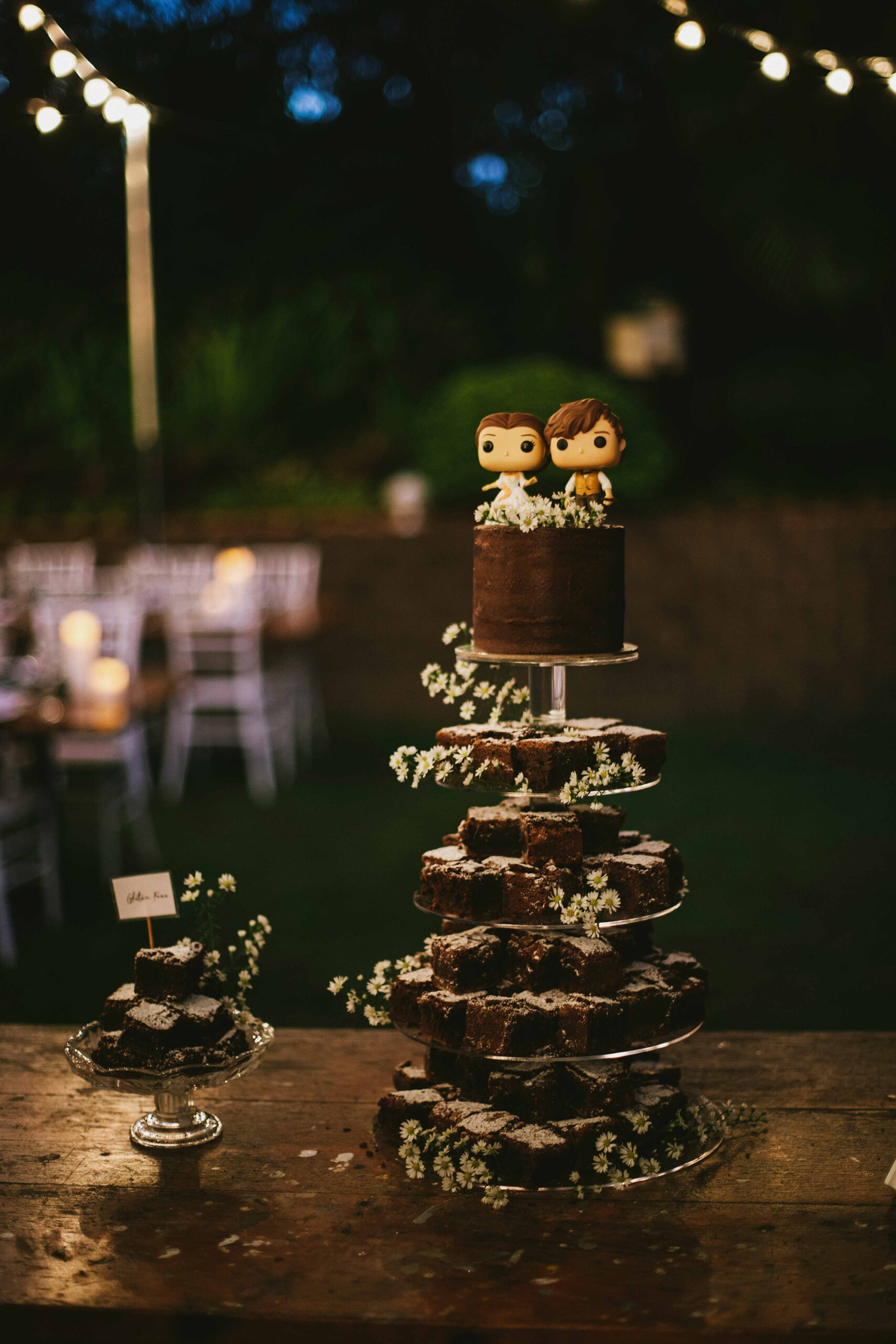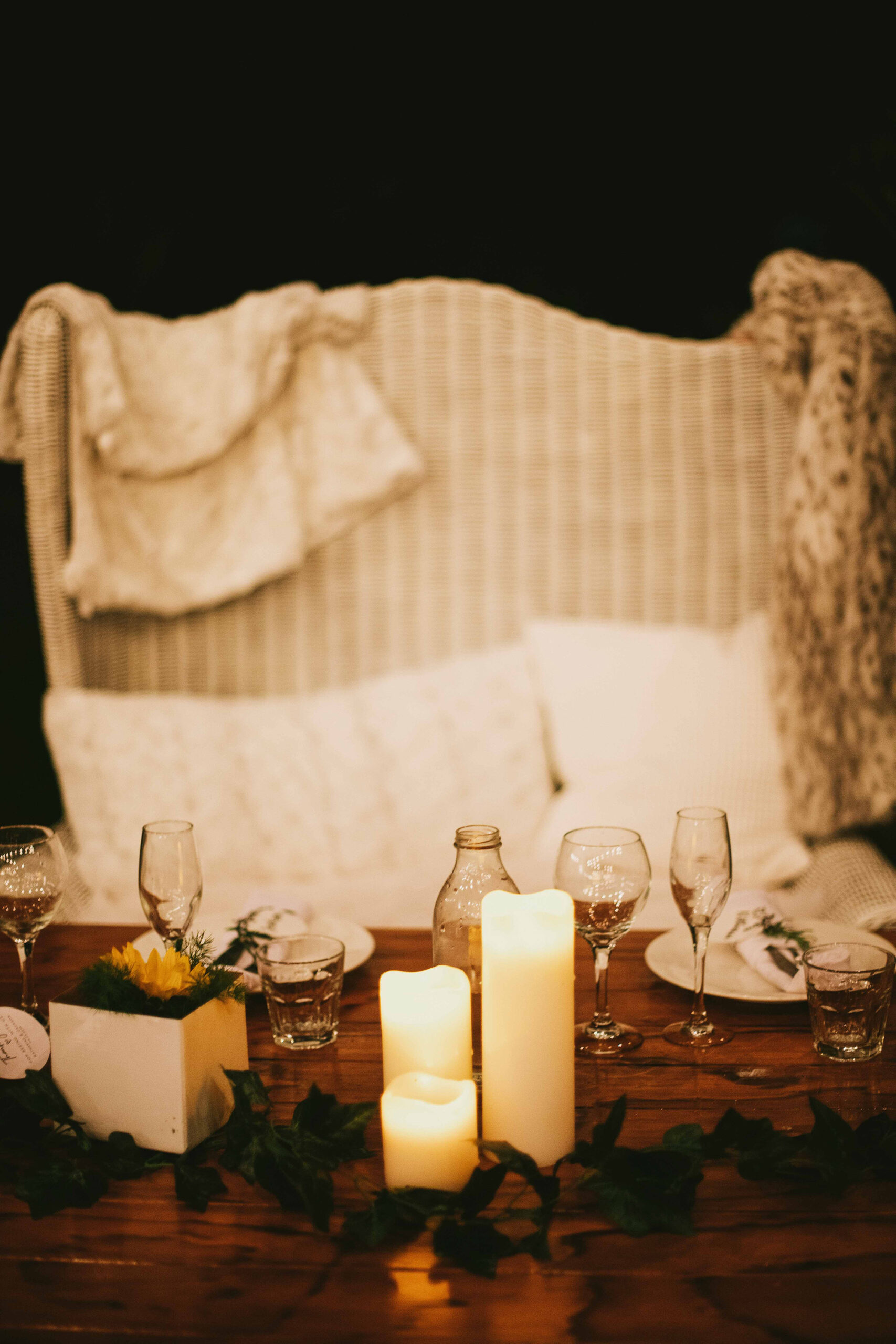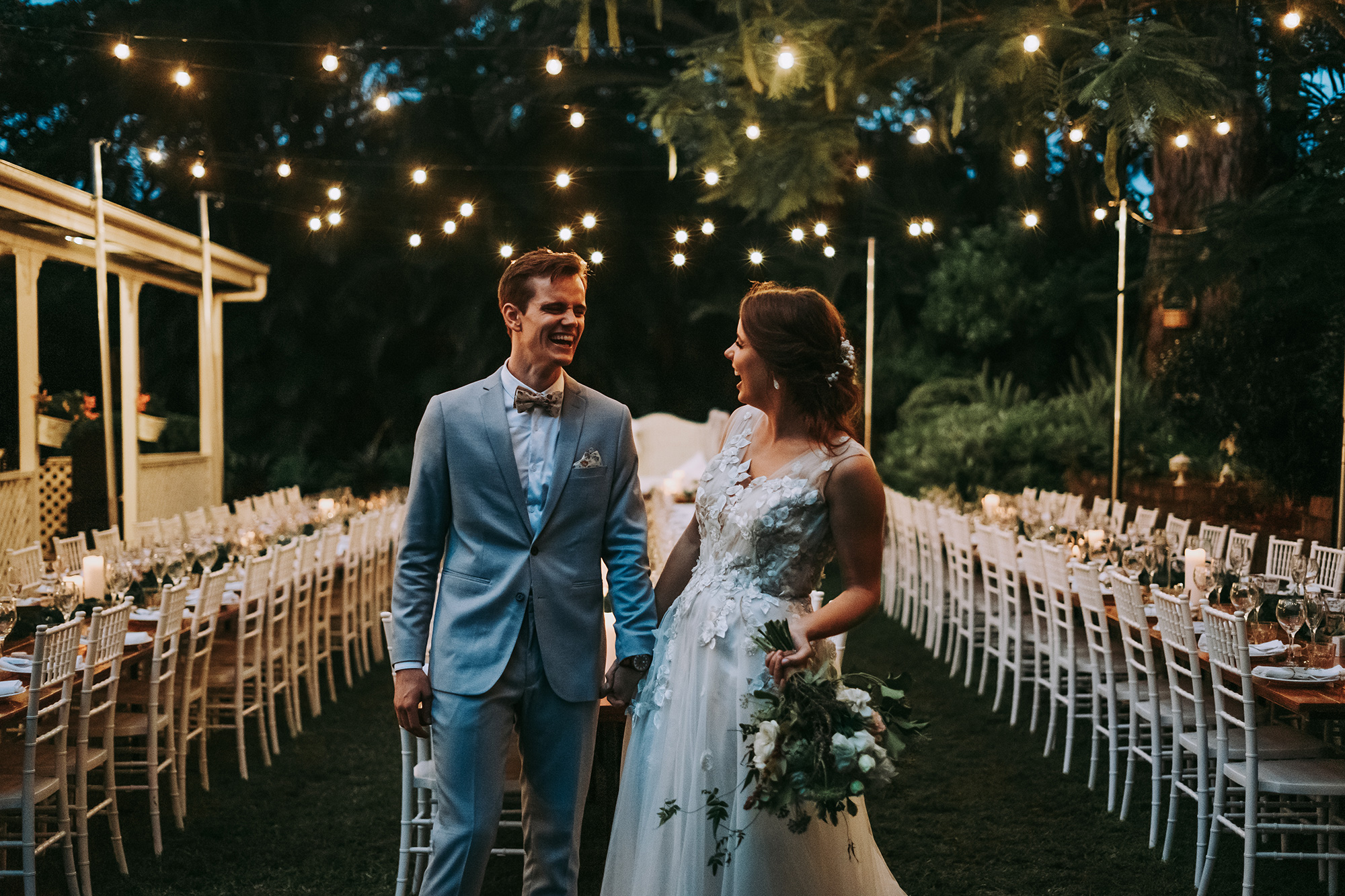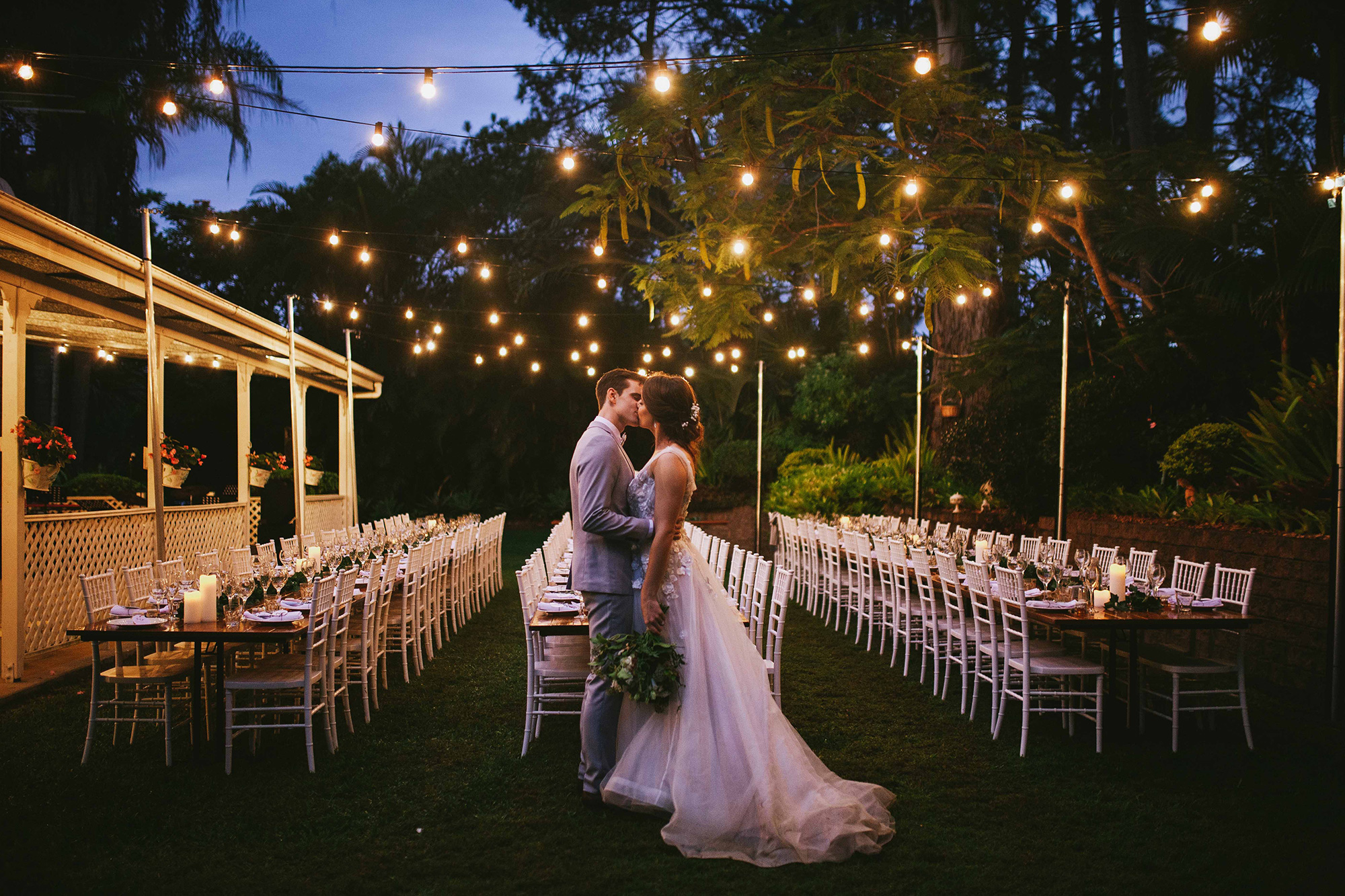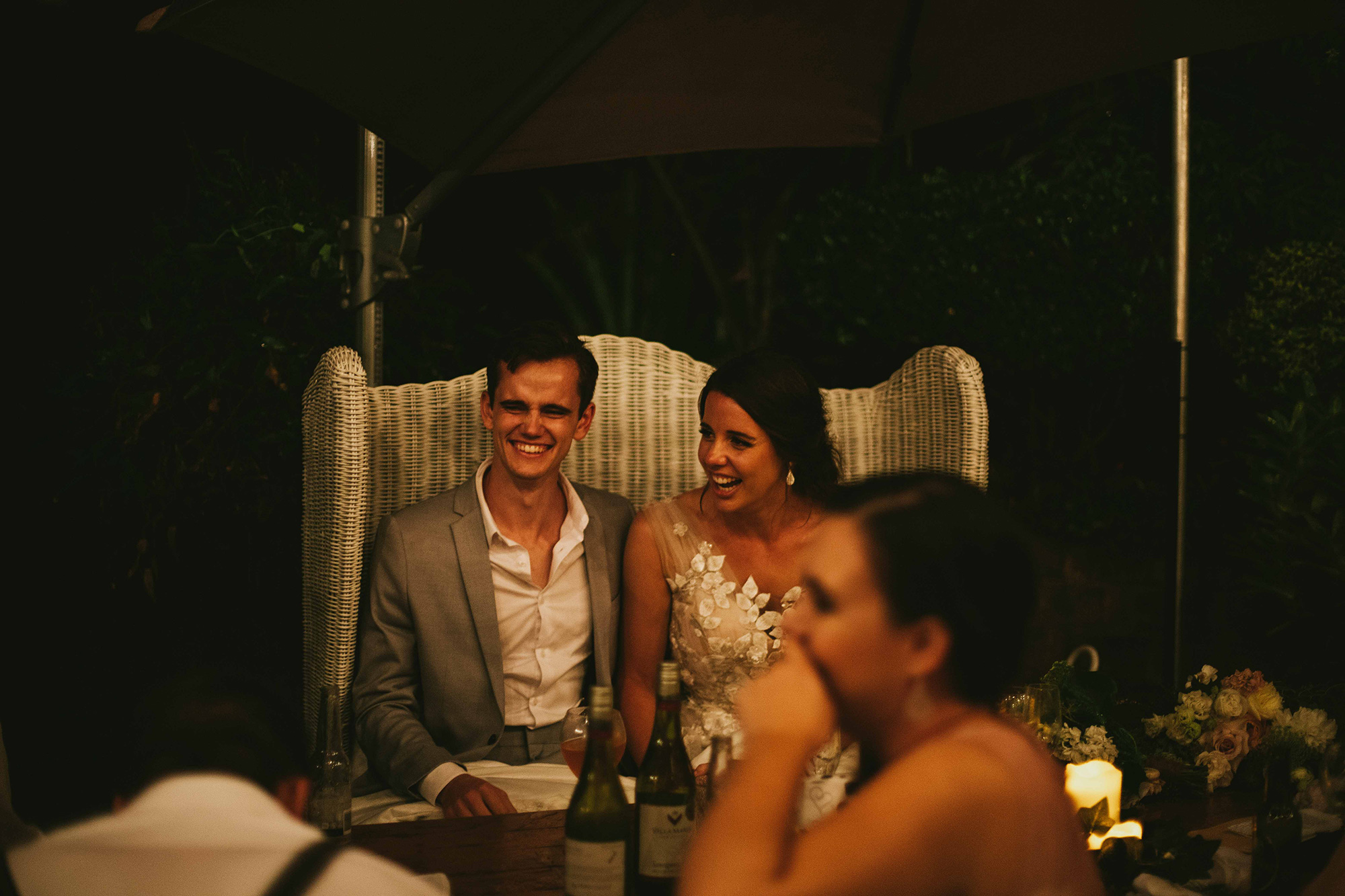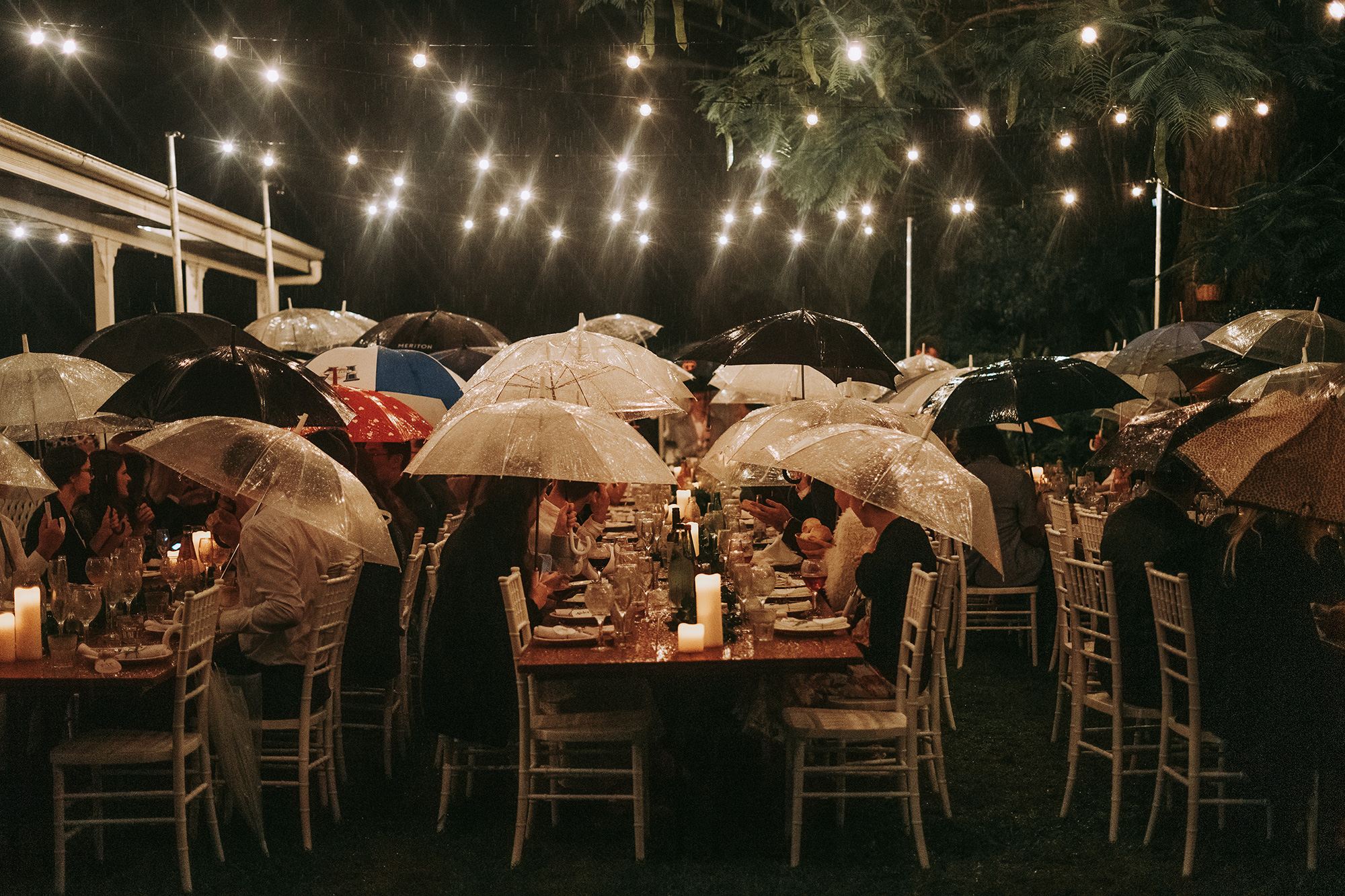 Banquet-style catering and the rain brought guests together.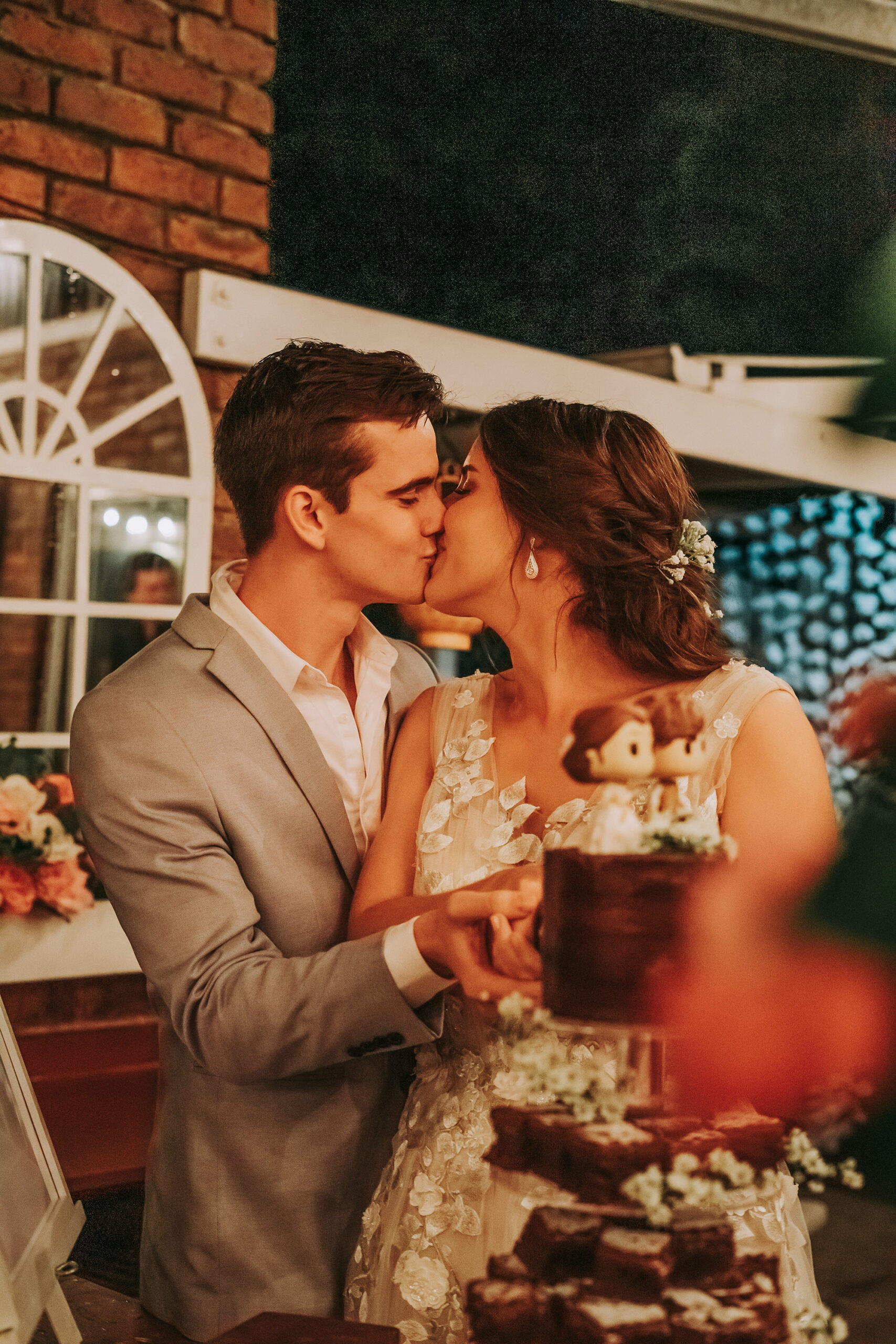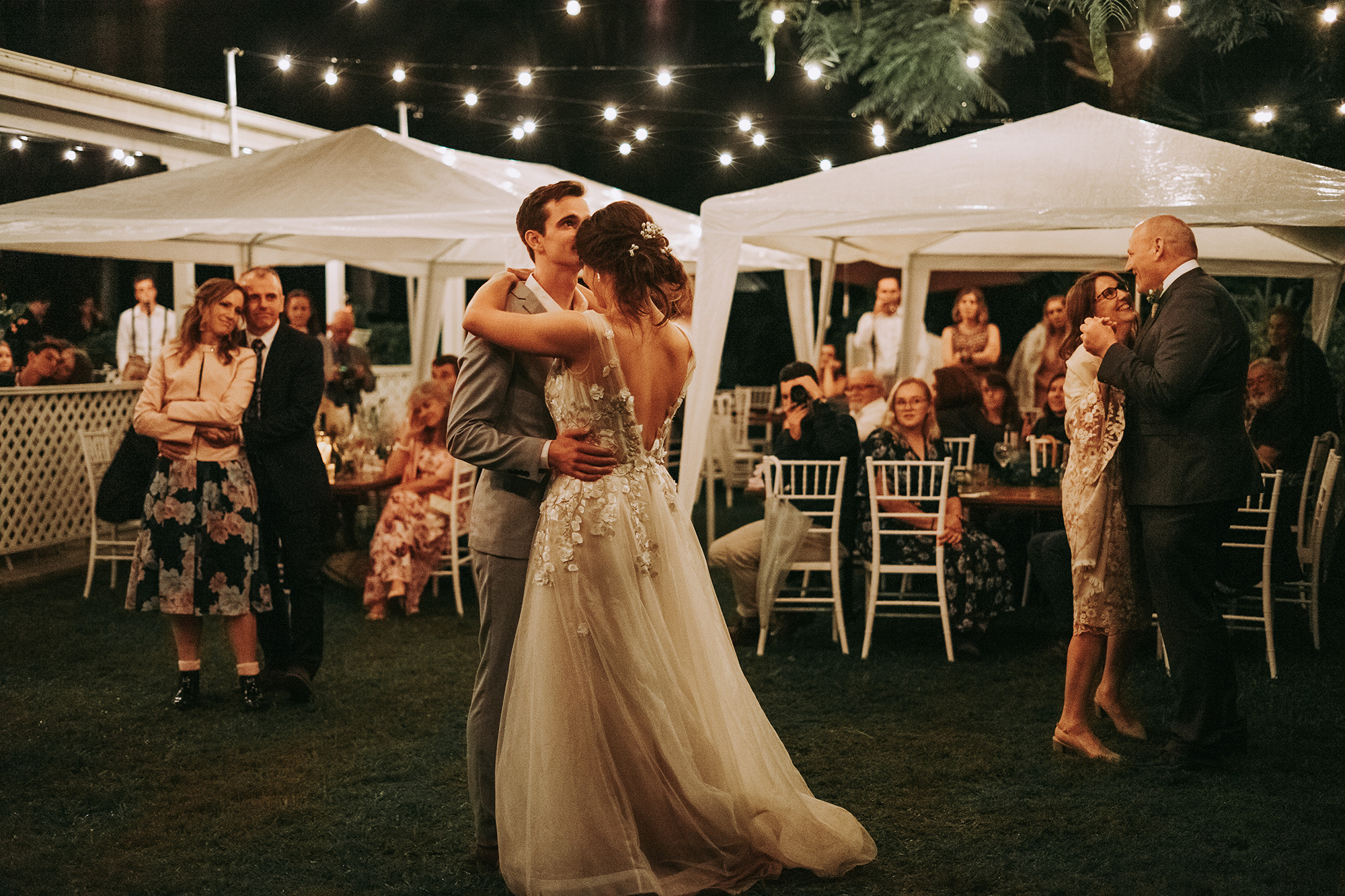 Video by Castle and Crown.