How far would you go to have the exact wedding you both wanted? For Ashlee and Mark, 2,200 kilometres was a mere detail.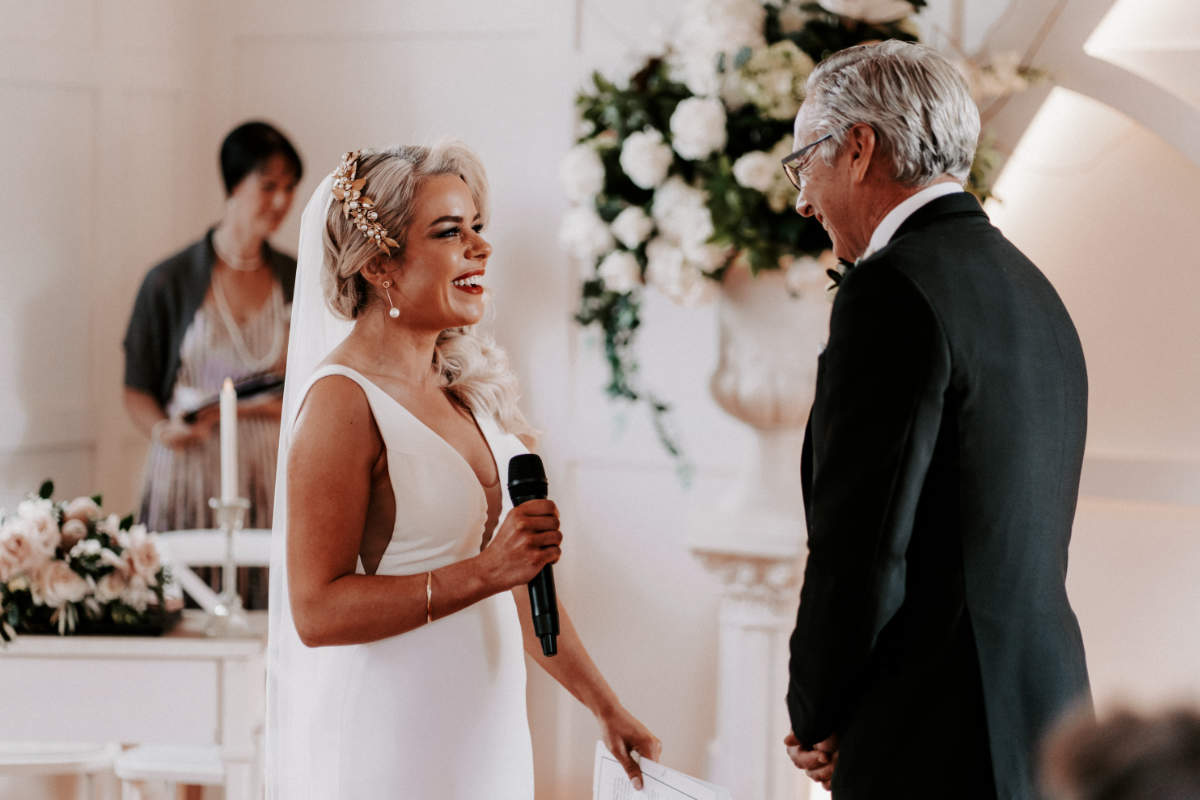 When Ashlee Googled "cute white chapel Tasmania" and up popped an image of White Chapel Kalbar — that perfectly matched the one in her head — it didn't take long for her excitement to come crashing down… and then back up again.
"I was gutted. The venue was perfect, however, it was so far from home," says bride Ashlee, who was planning her May 30, 2021 wedding to Mark from their hometown in Tasmania.
"I immediately showed Mark and explained where it was located. He looked at me and said, 'Why not? Let's do it, it's perfect.'"
White Chapel and Black Hall Kalbar is situated around an hour's drive from Brisbane in Queensland's gorgeous Scenic Rim. The two-venues-in-one wedding destination couldn't have been a better match for the couple — Ashlee had her heart set on an elegant but modern barn wedding and traditionalist Mark wanted to get married in a church. With an intimate guest list of just 13, it was like White Chapel and Black Hall was made especially for them.
"It offered so much," says Ashlee. "The style is romantic, elegant, Scandi-meets-country-barn. It just has the most amazing look and both Mark and I had our wants met, he got the church and I got the barn."
So, together with their daughter, they travelled 2,200 kilometres to have their dream wedding.
Soulful musician Kris Wason filled the airy chapel with acoustic melodies as Ashlee walked down the aisle to Mark to exchange their vows.
Once they'd signed the papers, it was time to make the most of the venue's grounds, playing lawn games with their guests and enjoying canapes from the alfresco barn.
Sunshine Coast photographer Luke Middlemiss whisked the newlyweds away for playful photos nearby (we're not kidding — swings and a trampoline captured the joy of the occasion) before an intimate sit-down dinner in the stylishly restored old Sunday school building.
Once we returned back to the venue we sat in the gorgeous Black Hall. My goodness, this couldn't get any prettier or any more romantic if it tried. It has been beautifully renovated and converted into such a wonderful versatile space for dining and dancing. Tastefully decorated with what I would describe as a Scandi barn style On first impressions, when we saw the venue in person, I couldn't believe how amazing it was. The photos online are stunning but do not do it justice. It is million times more beautiful in person.
Ashlee & Mark
CHECK OUT WHITE CHAPEL & BLACK HALL KALBAR
---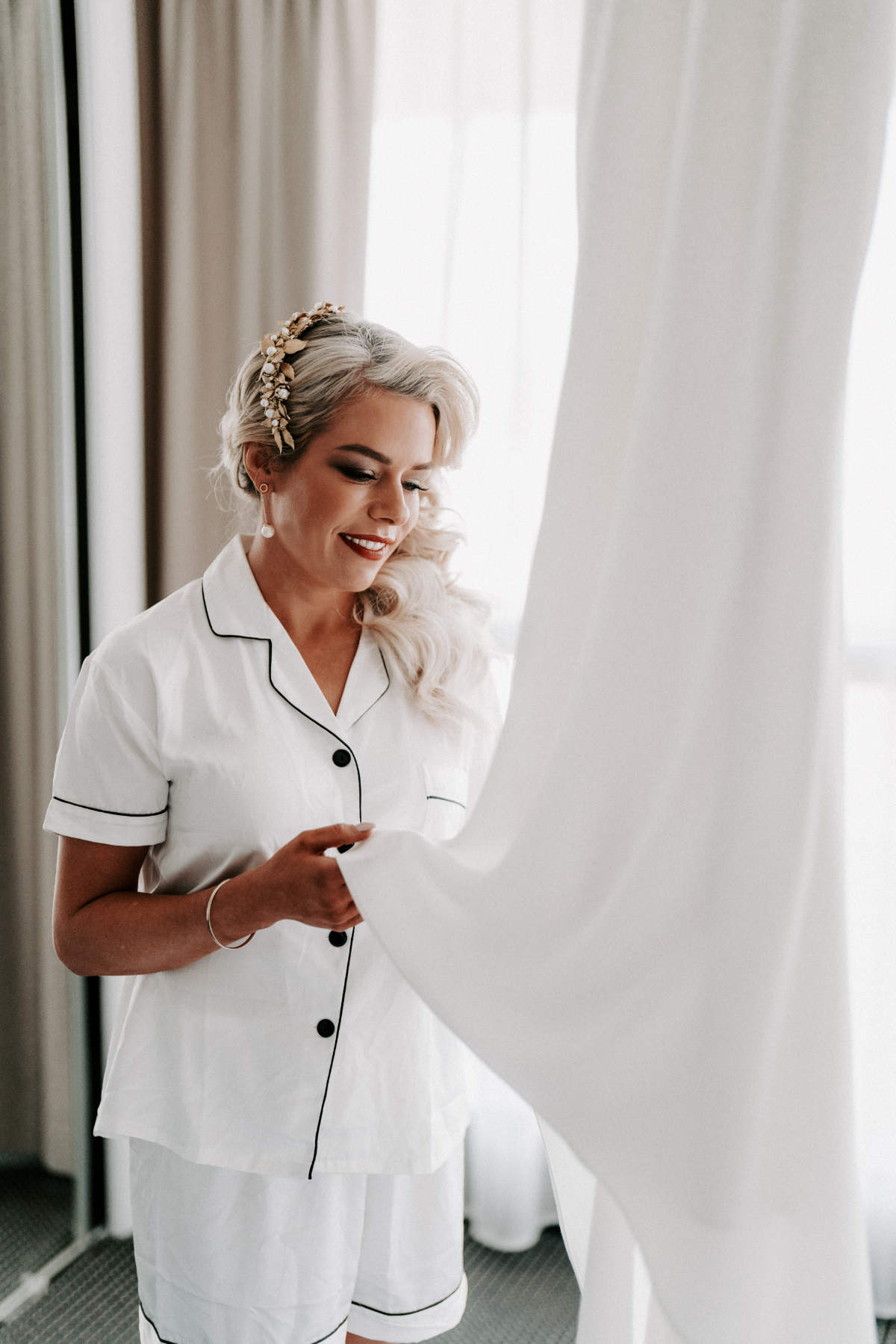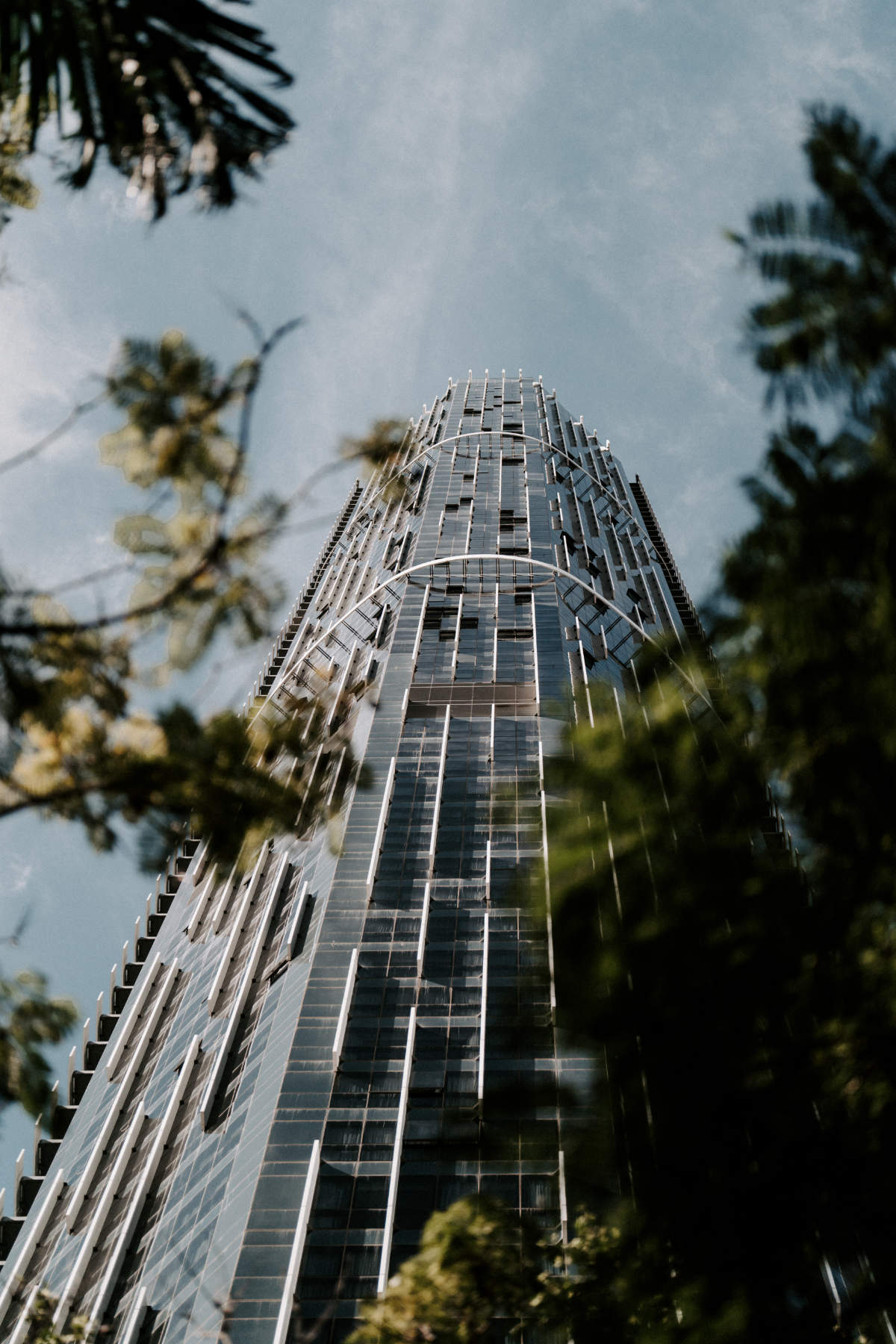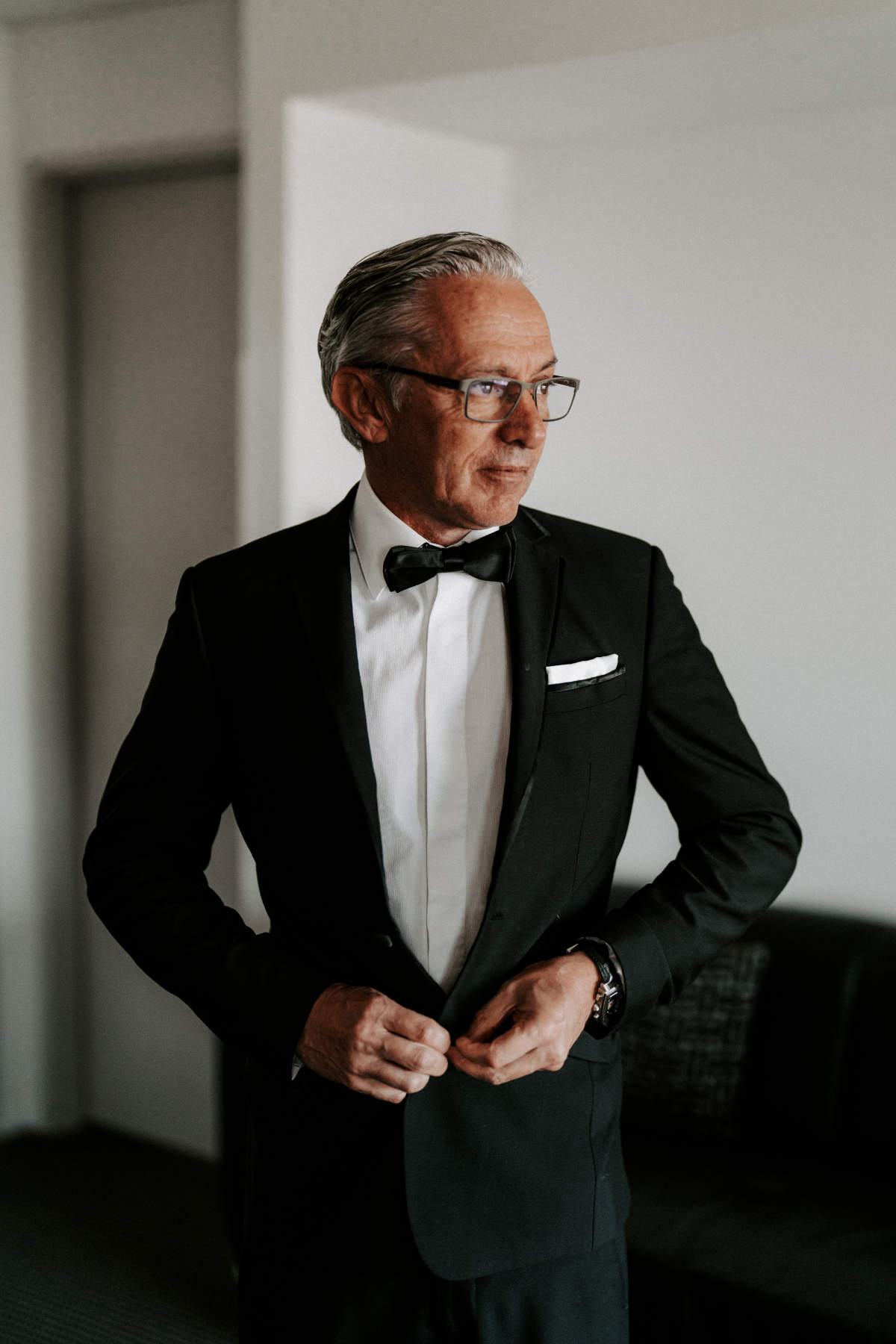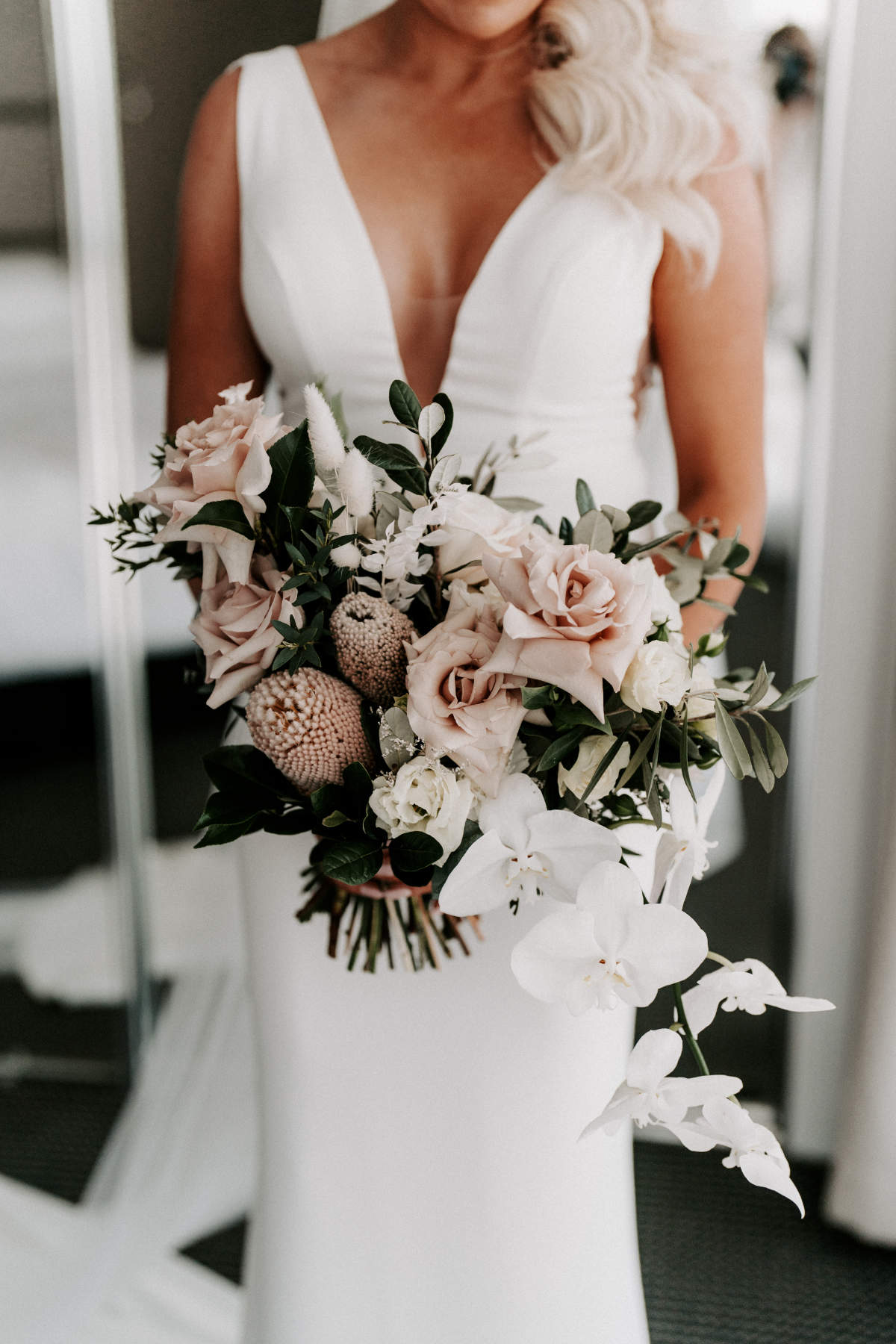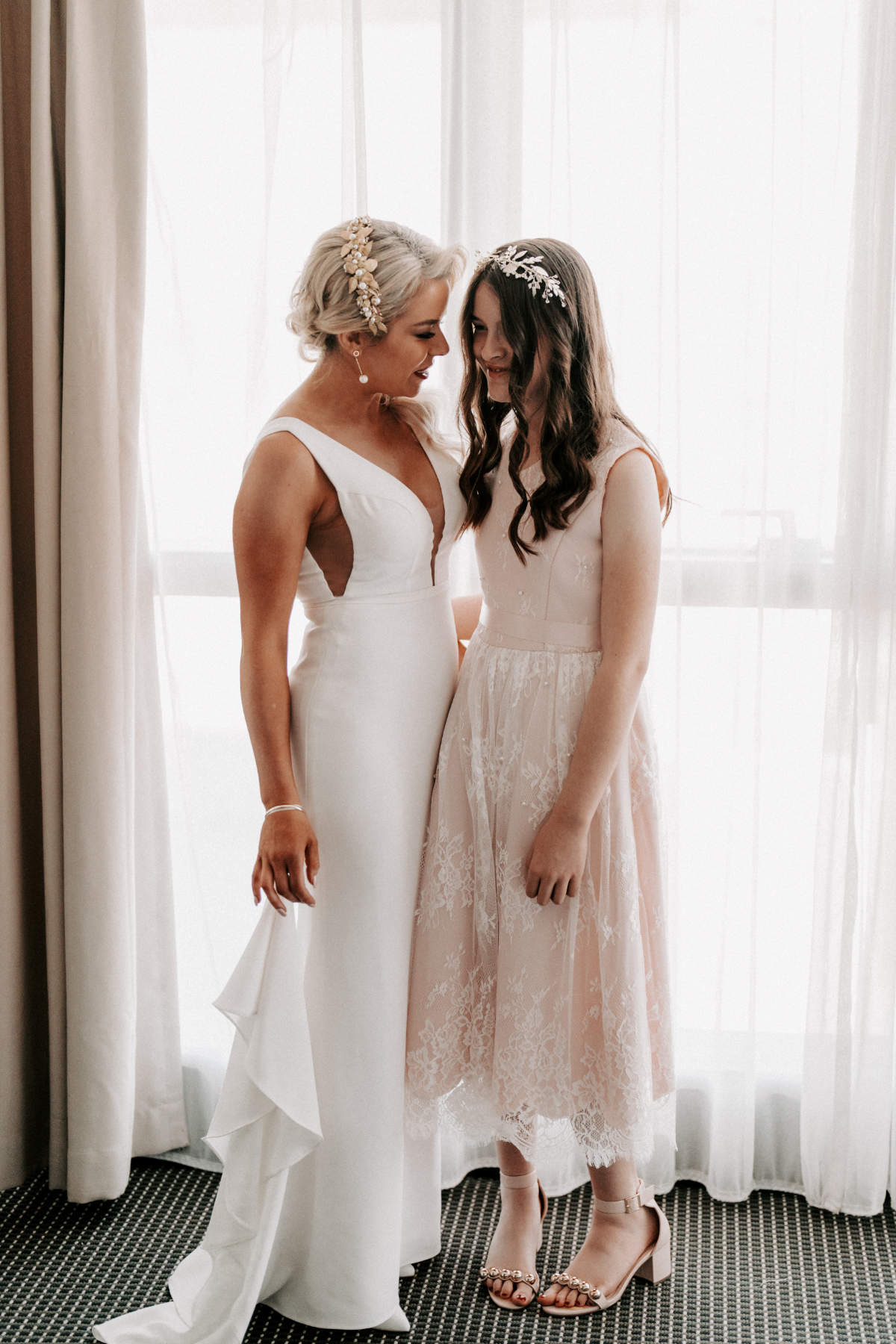 "I wanted soft and romantic with some natives in the right tones."
Our florist Blooms by Bridie created the boutonnieres and blooms for myself and our daughter. I sent her a bunch of inspo photos and from this she created the most gorgeous flowers, she just got me and understood what I was after. I wanted soft and romantic with a some natives in the right tones, so we wended up using some white king proteas with white orchards and other blush toned flowers.
Ashlee
BROWSE FLORISTS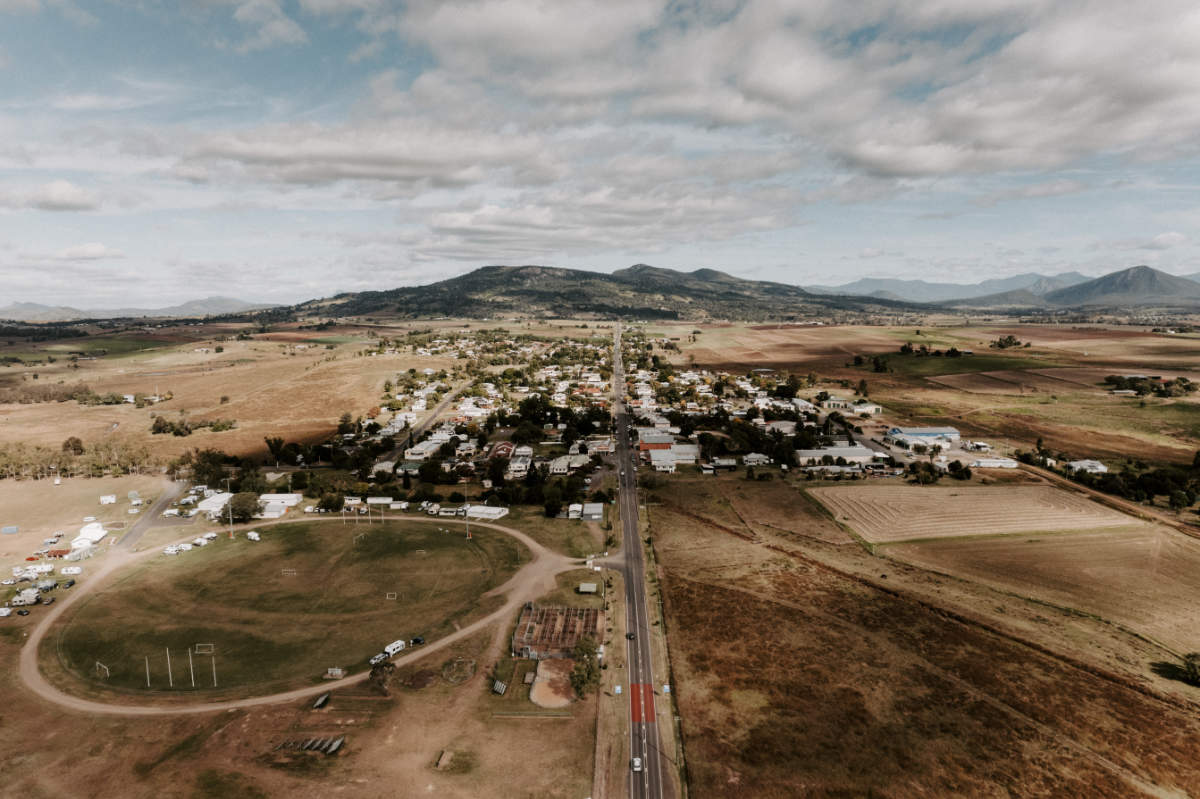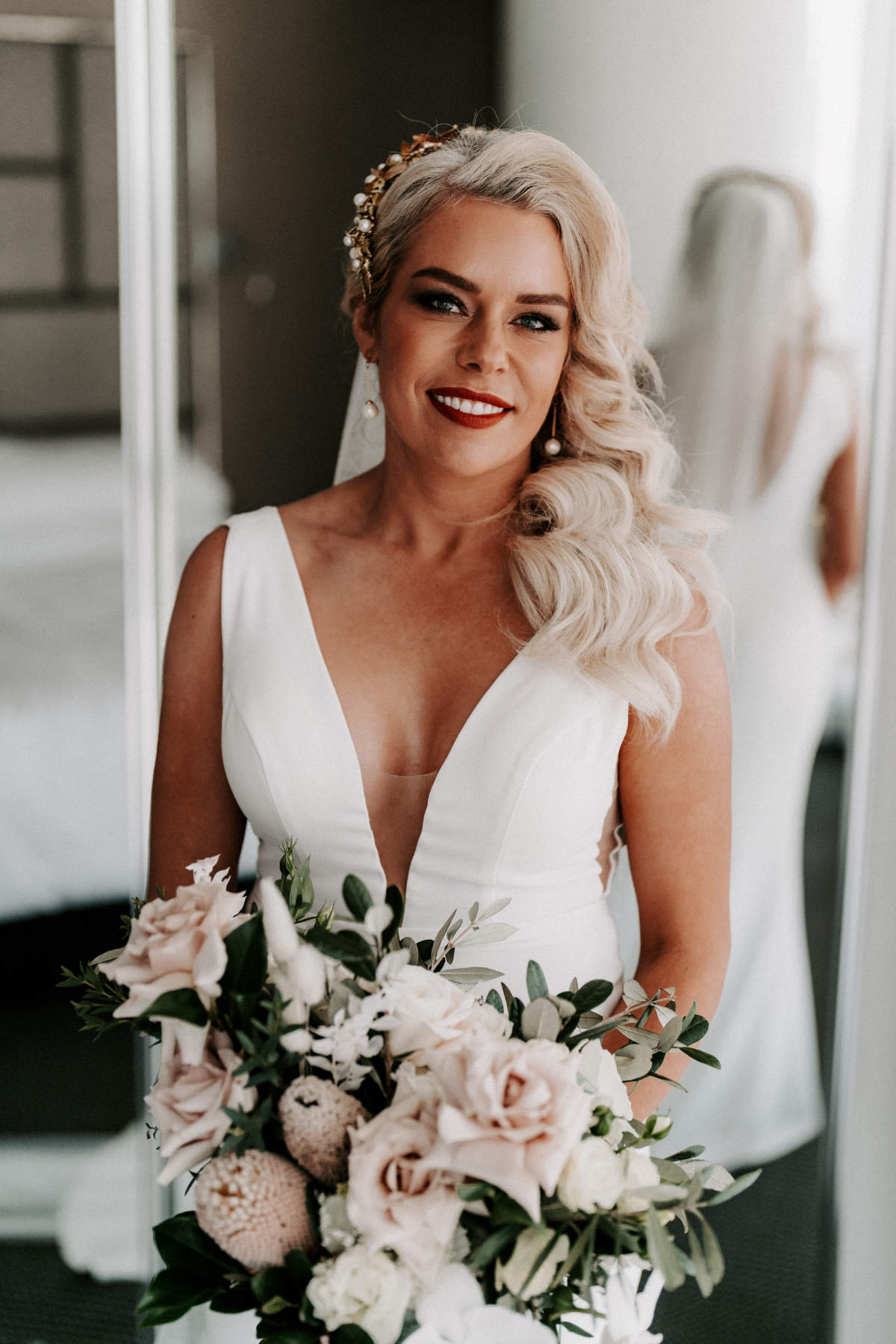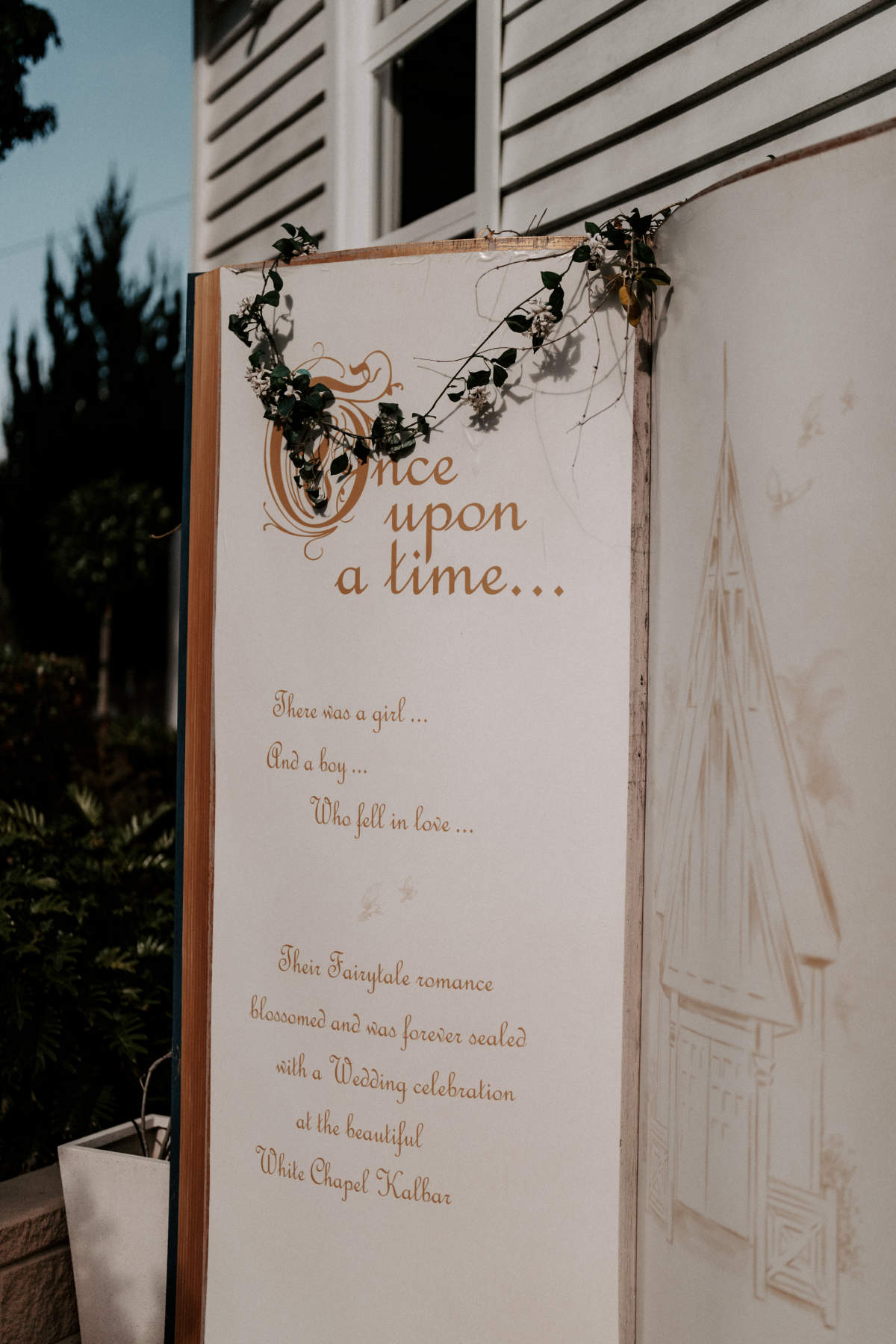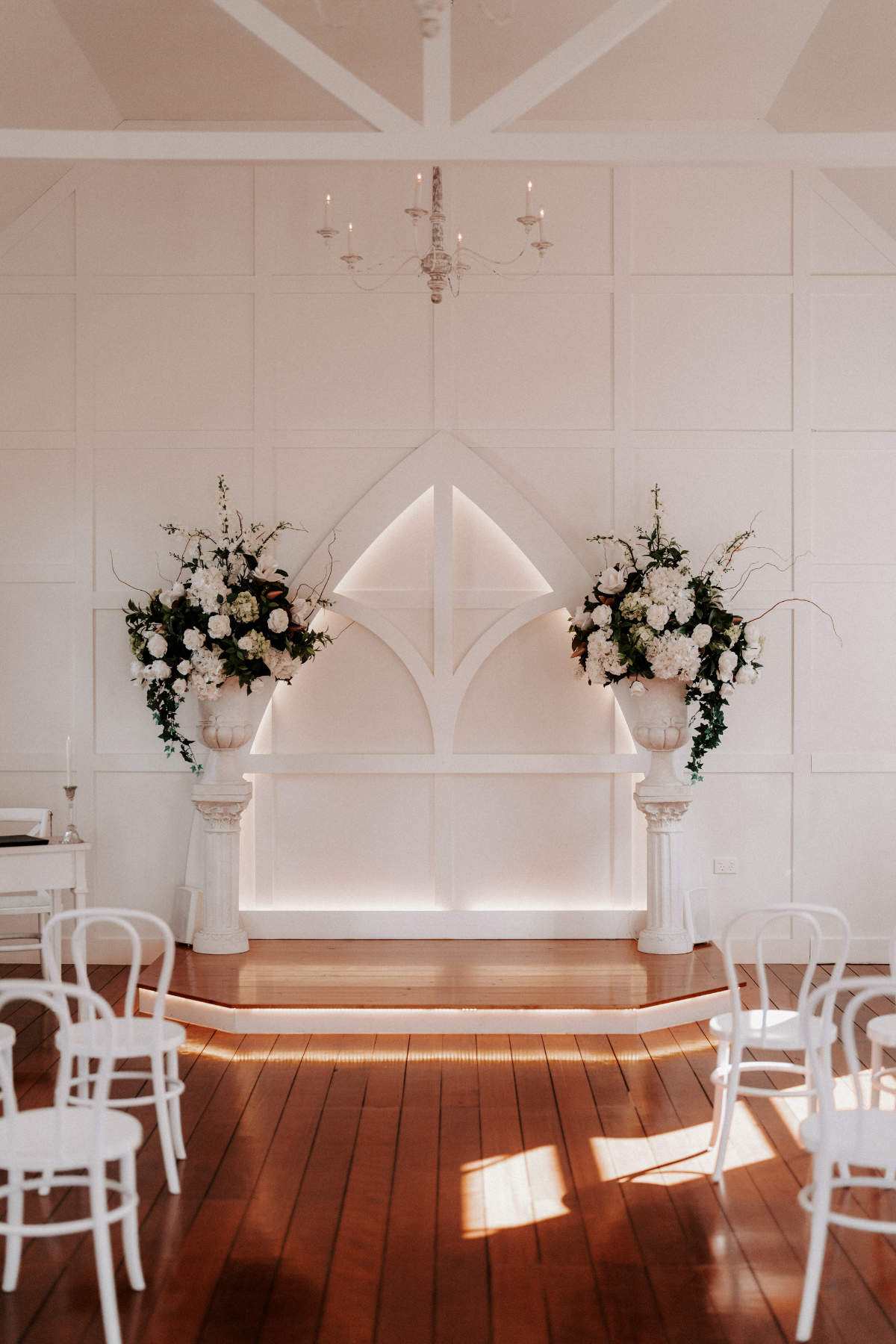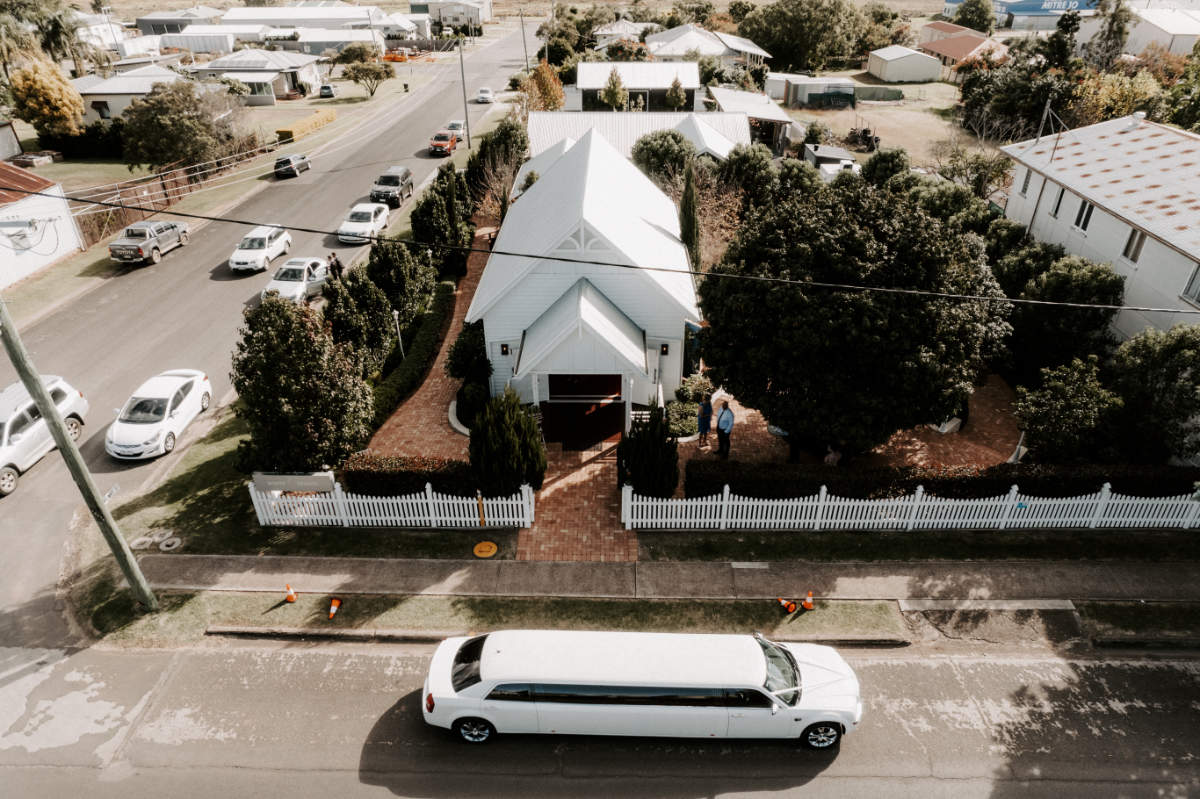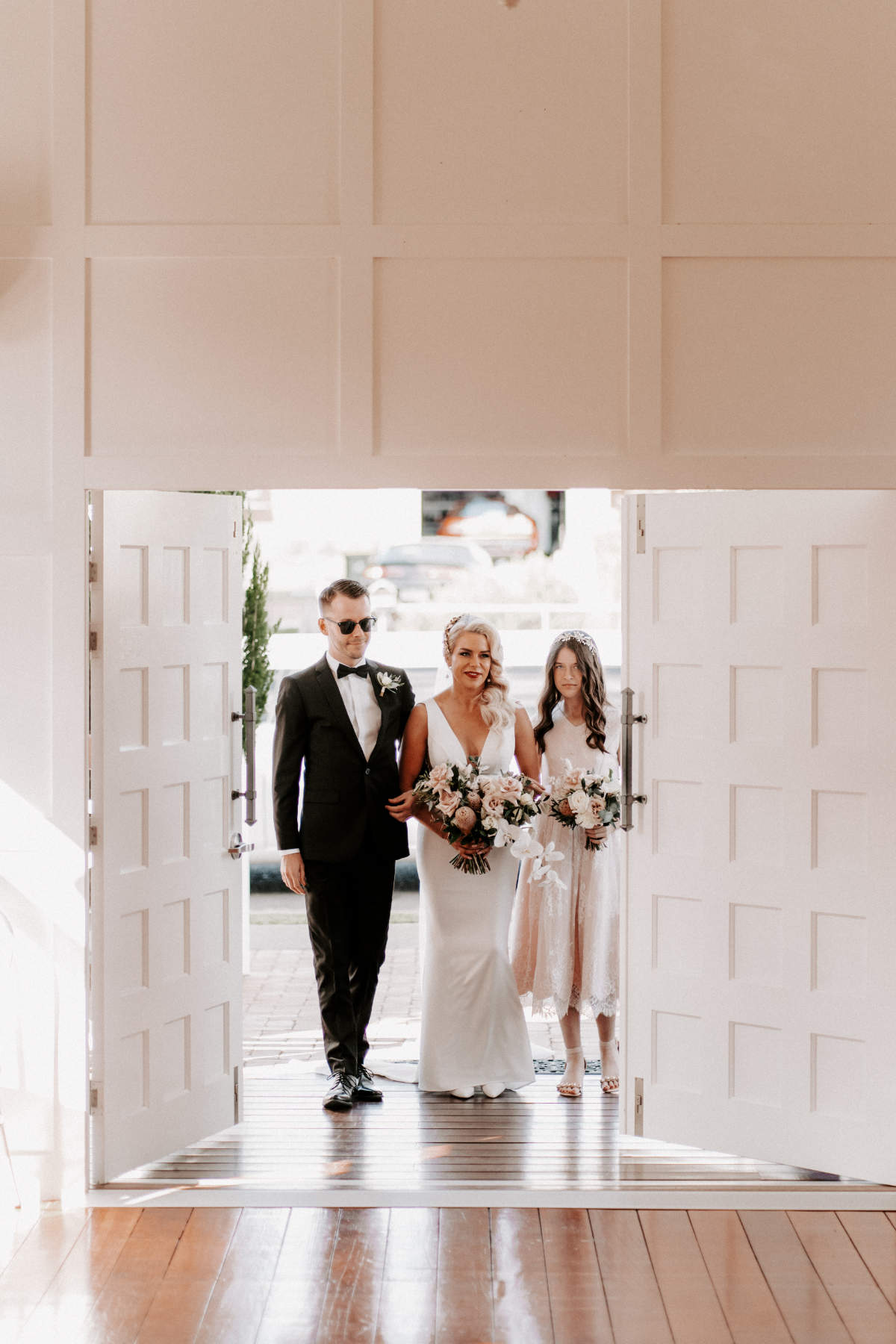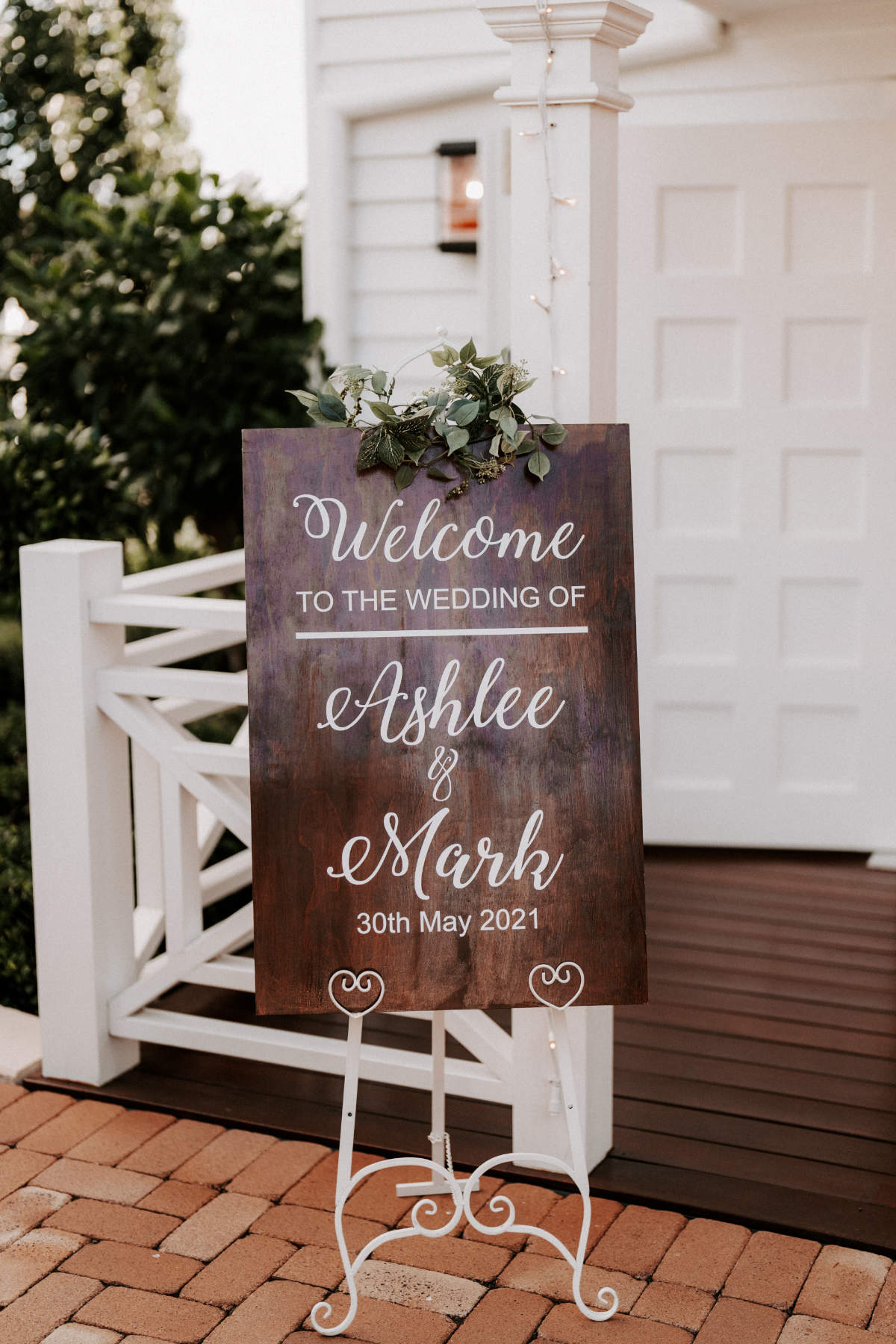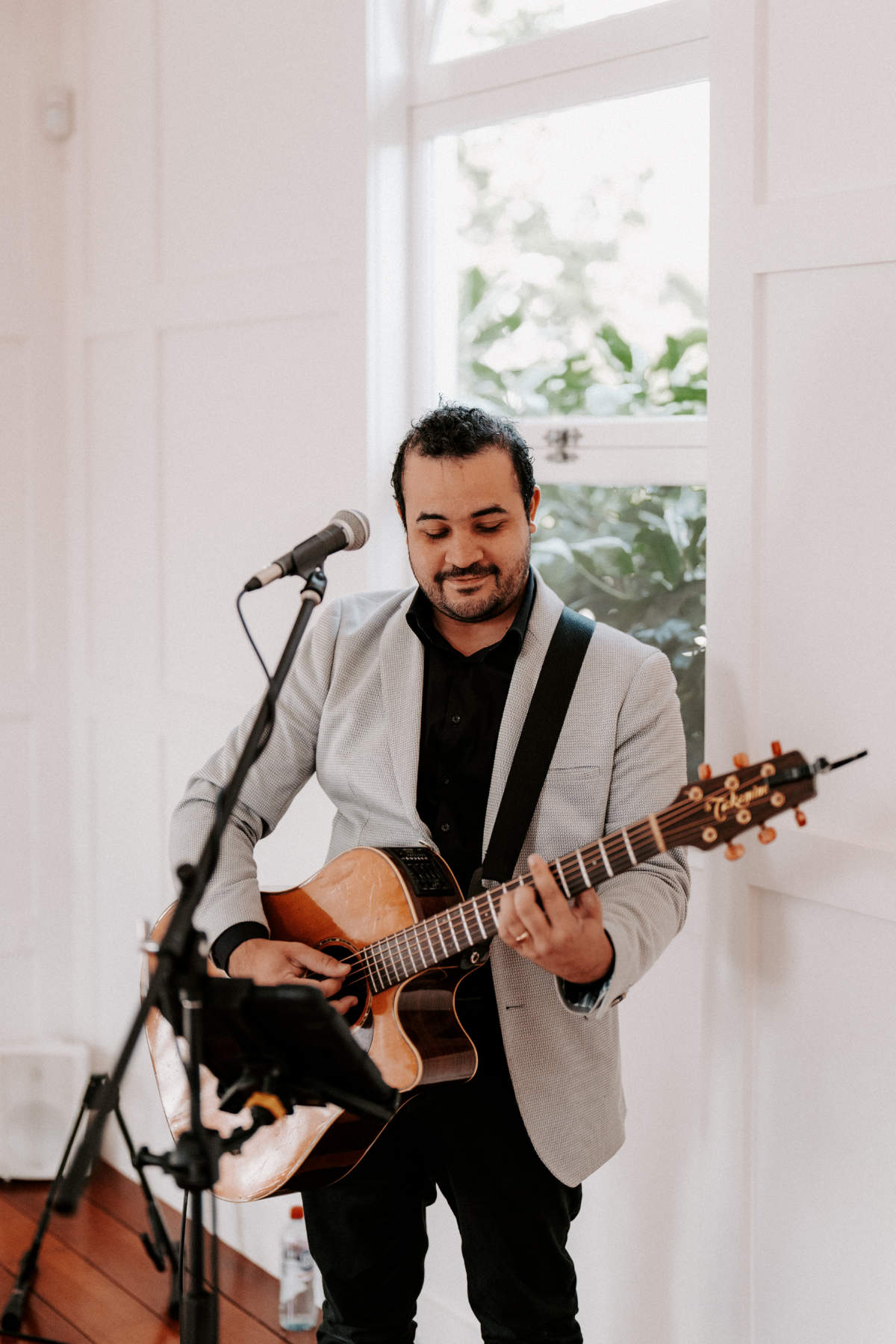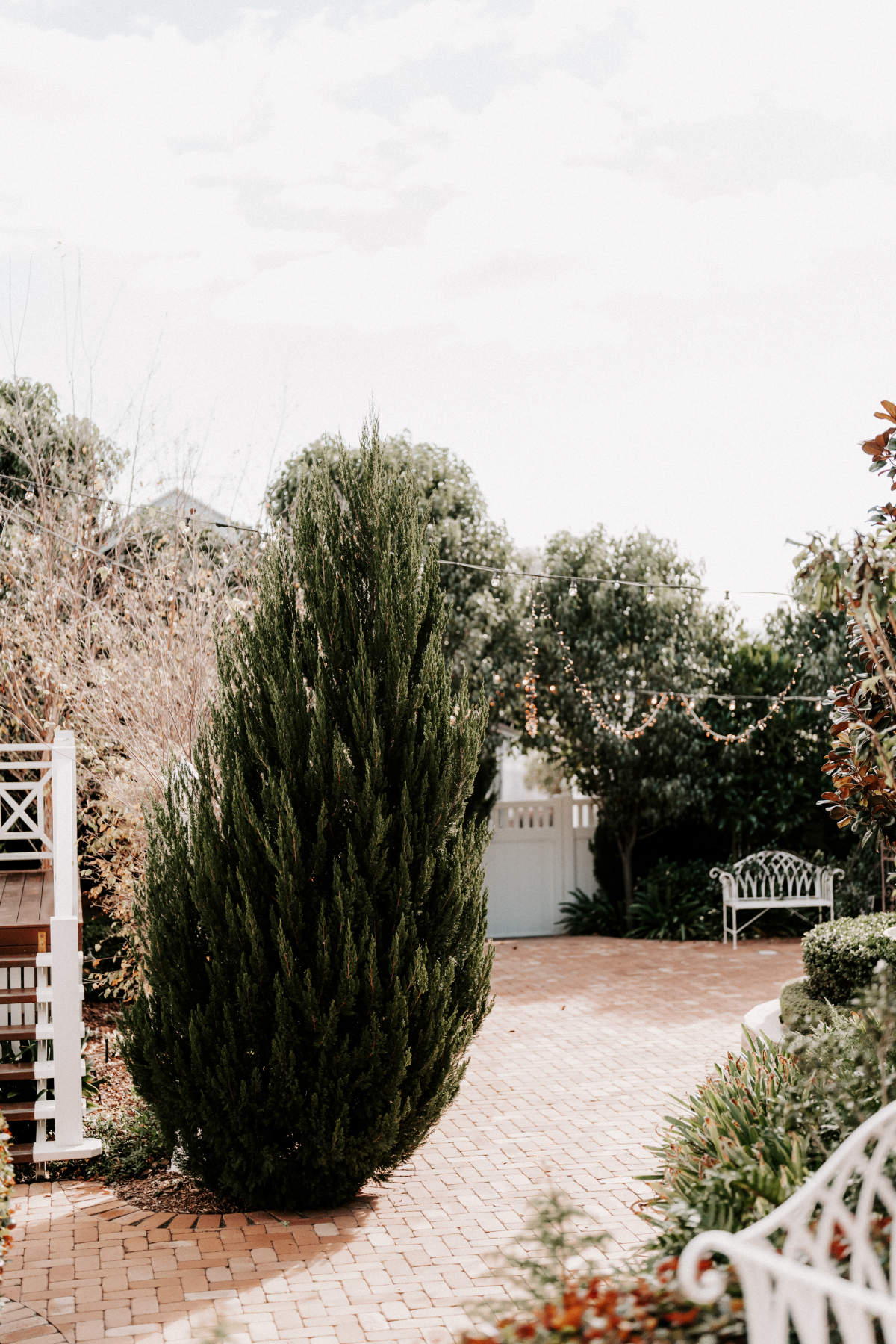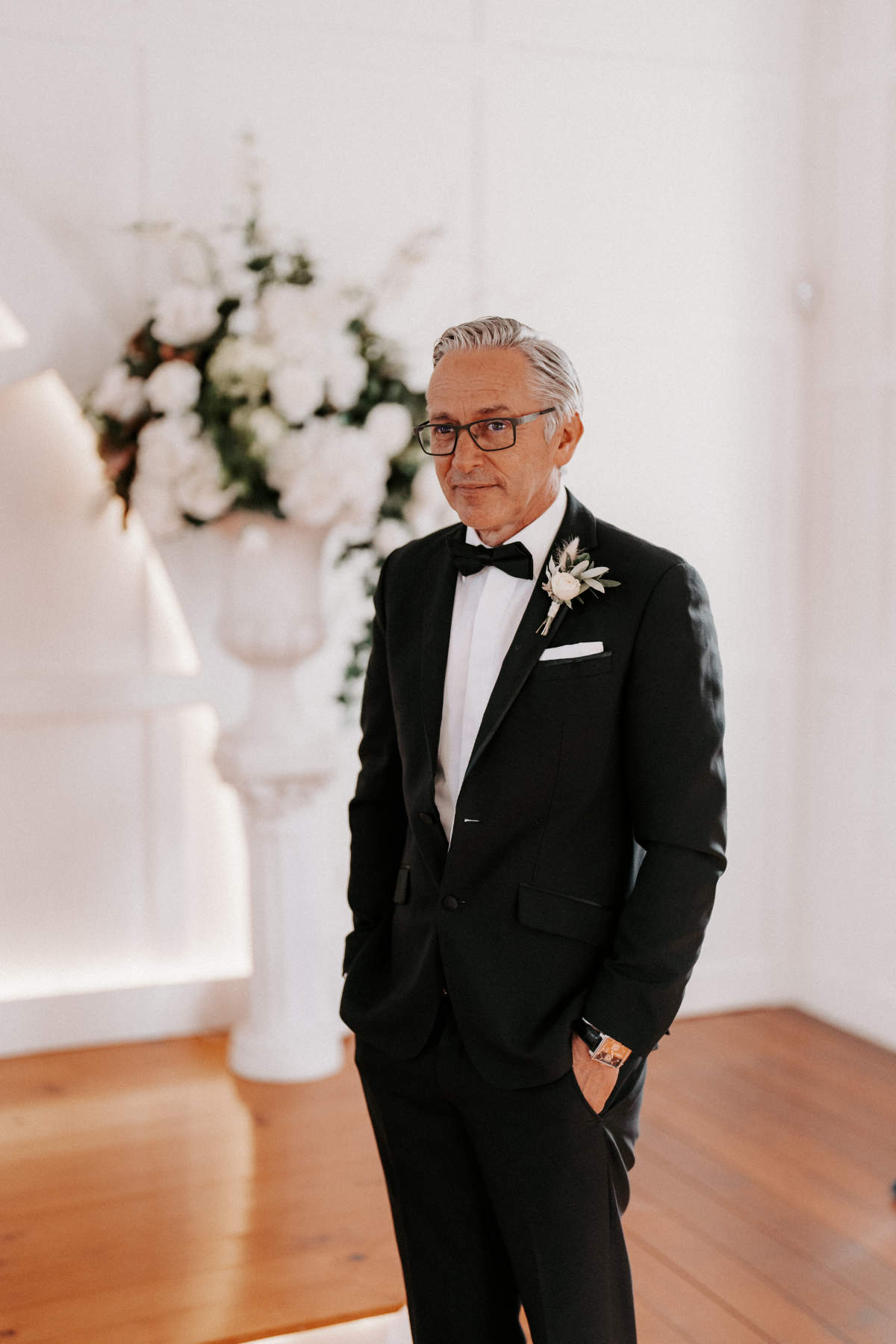 "The White Chapel itself is incredibly romantic."
It has been tastefully renovated with simple, clean lines, with some permanent florals inside the building. The space is sun-drenched and filled with beautiful natural light and has an inviting warmth to it.
Ashlee
VIEW MORE OF THIS VENUE'S PHOTOS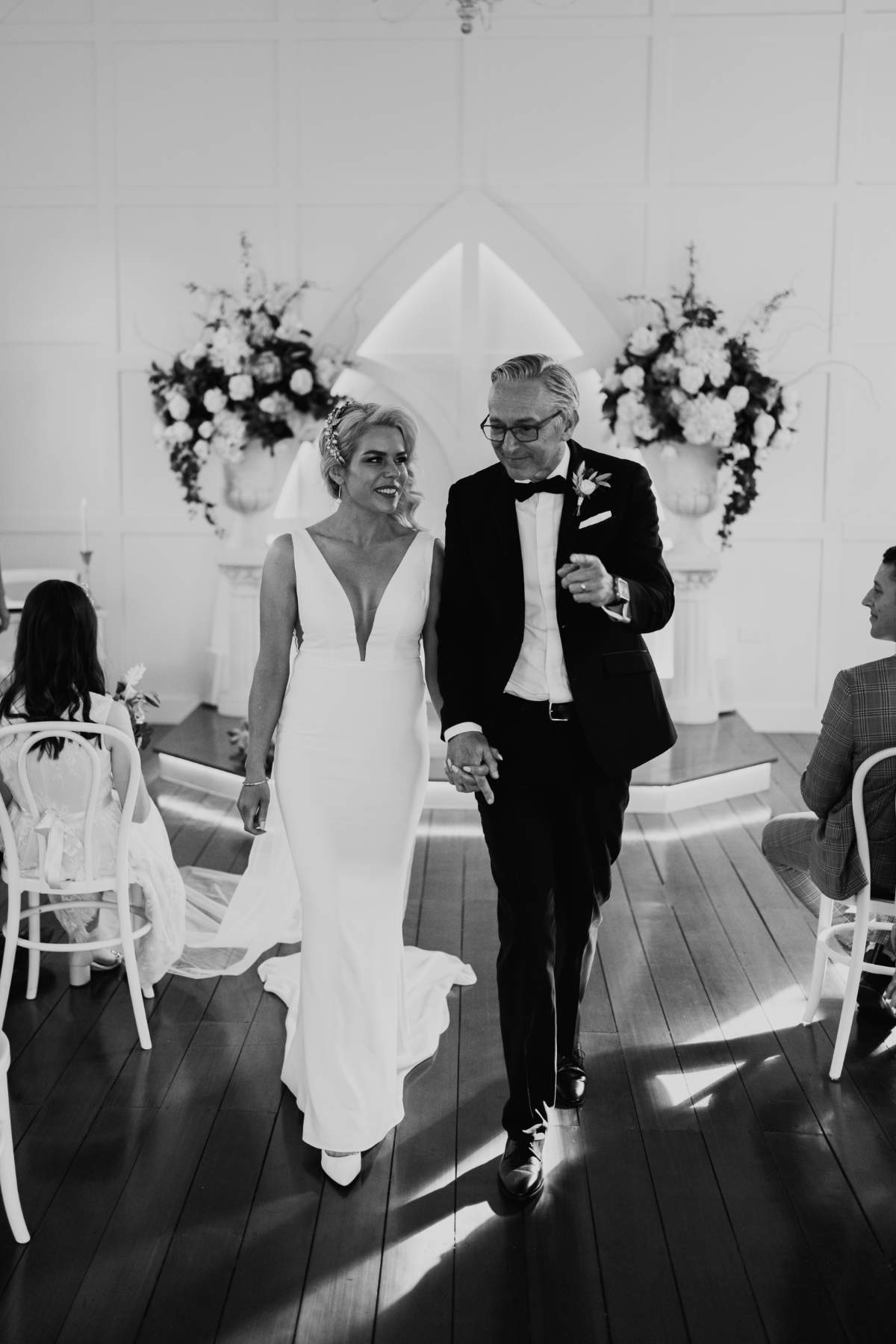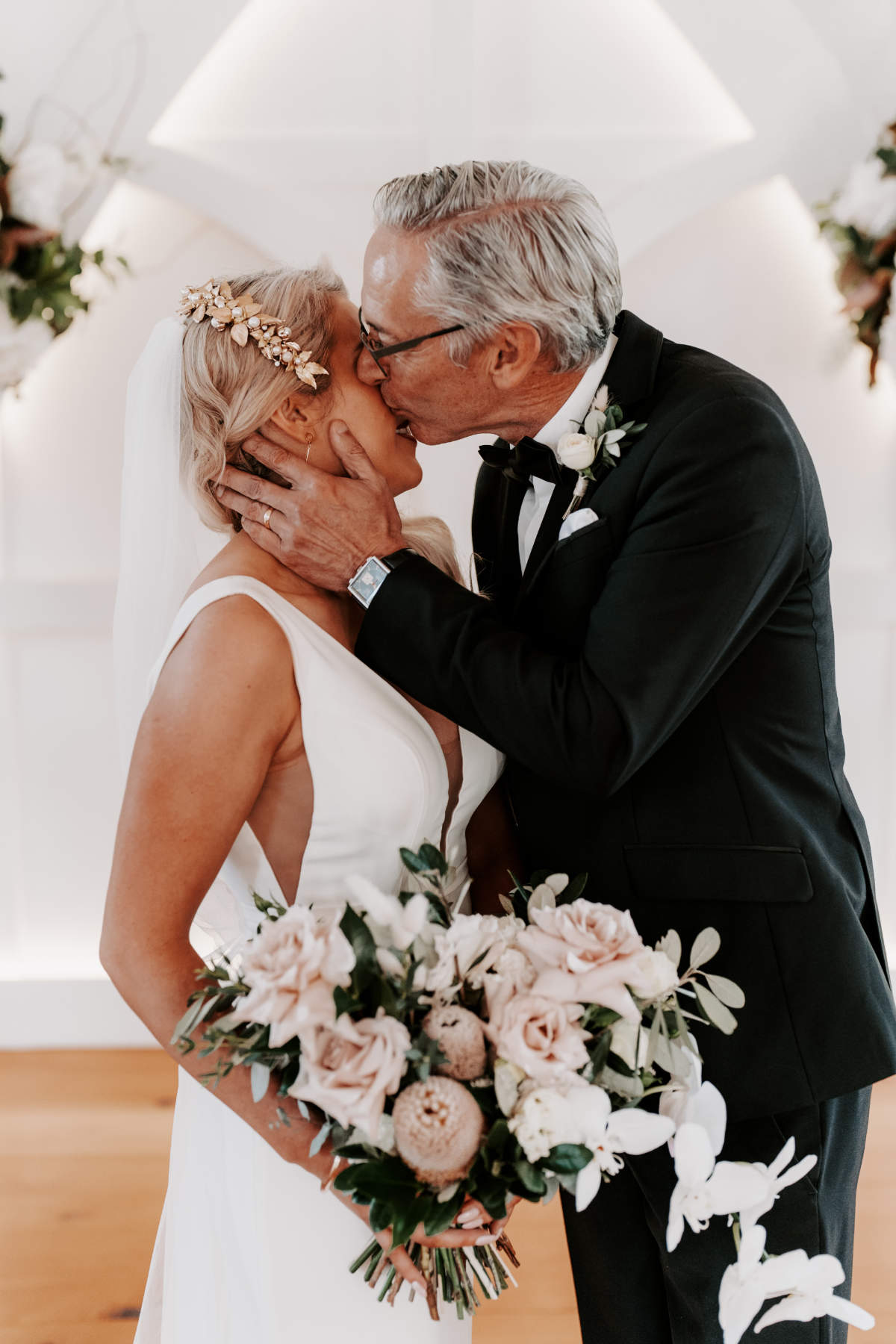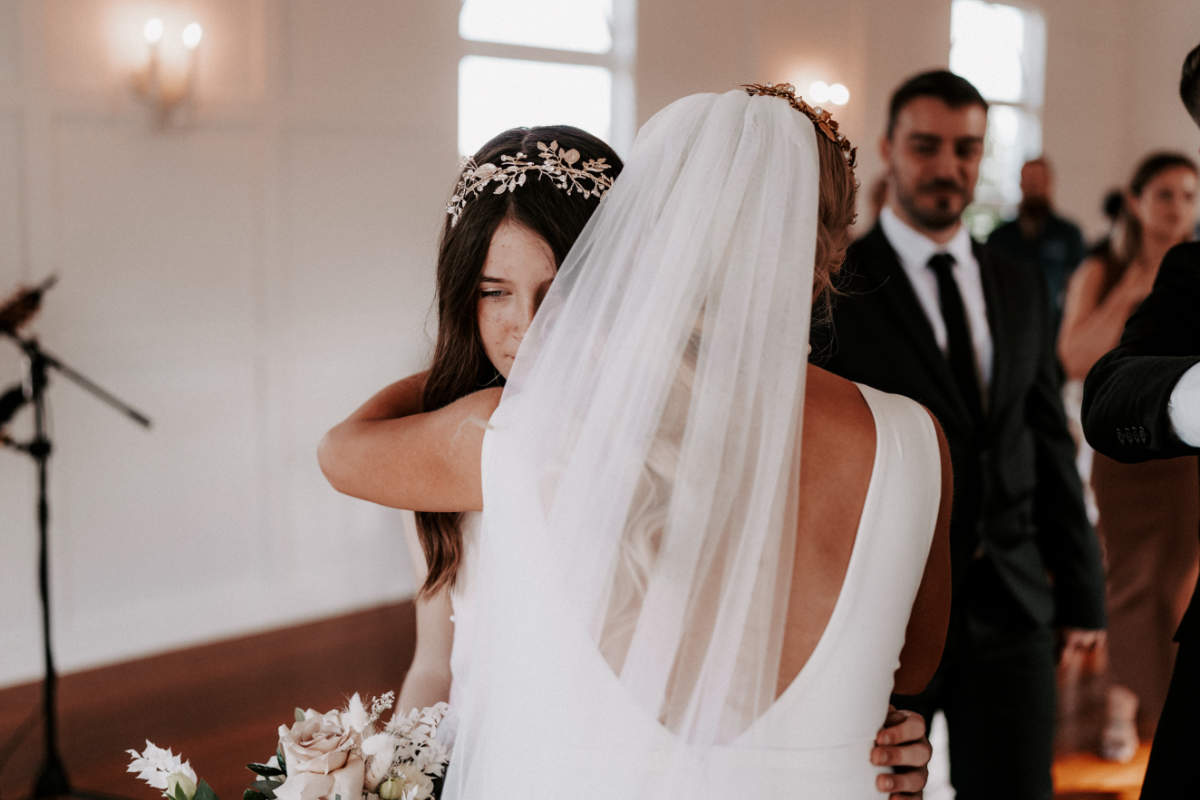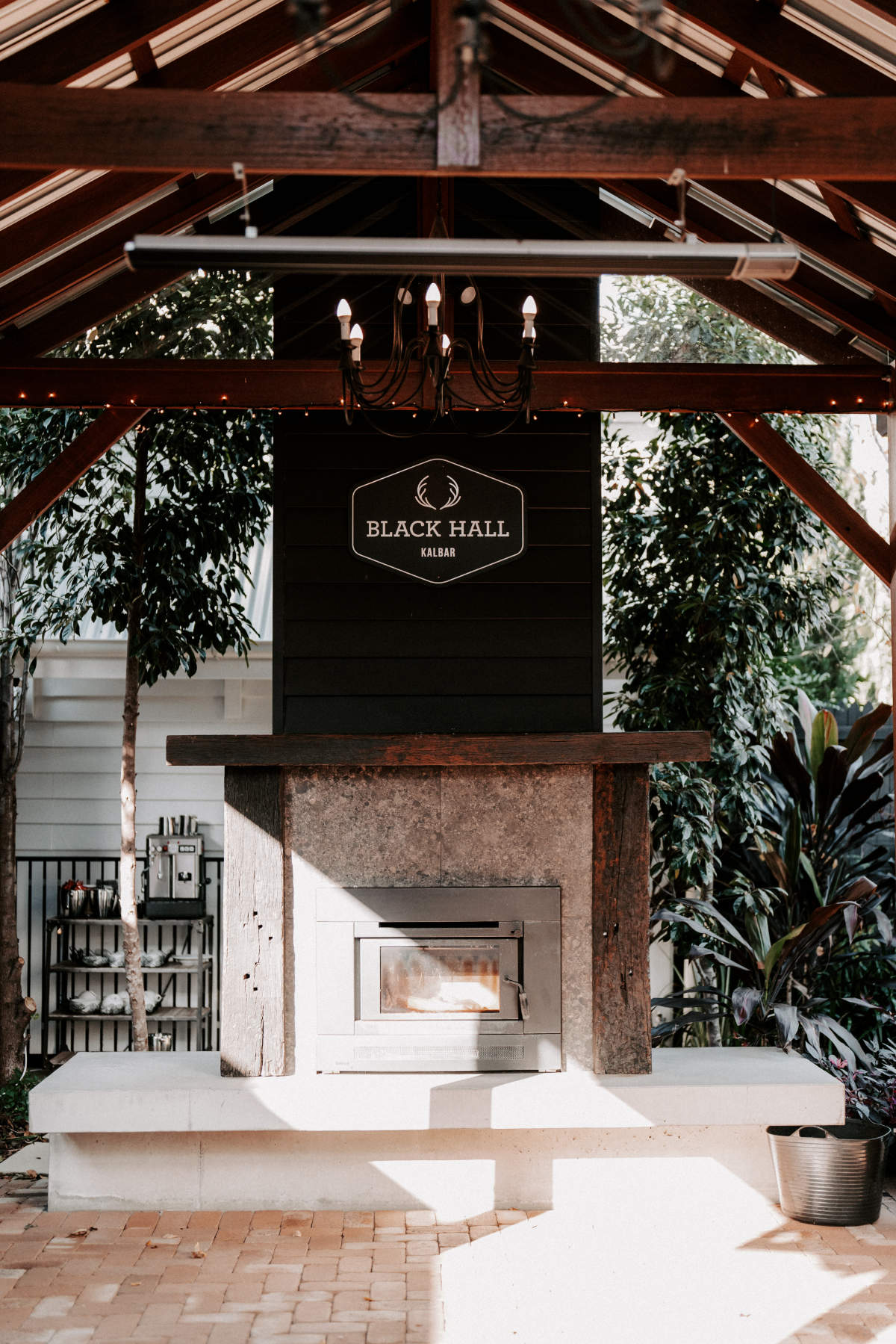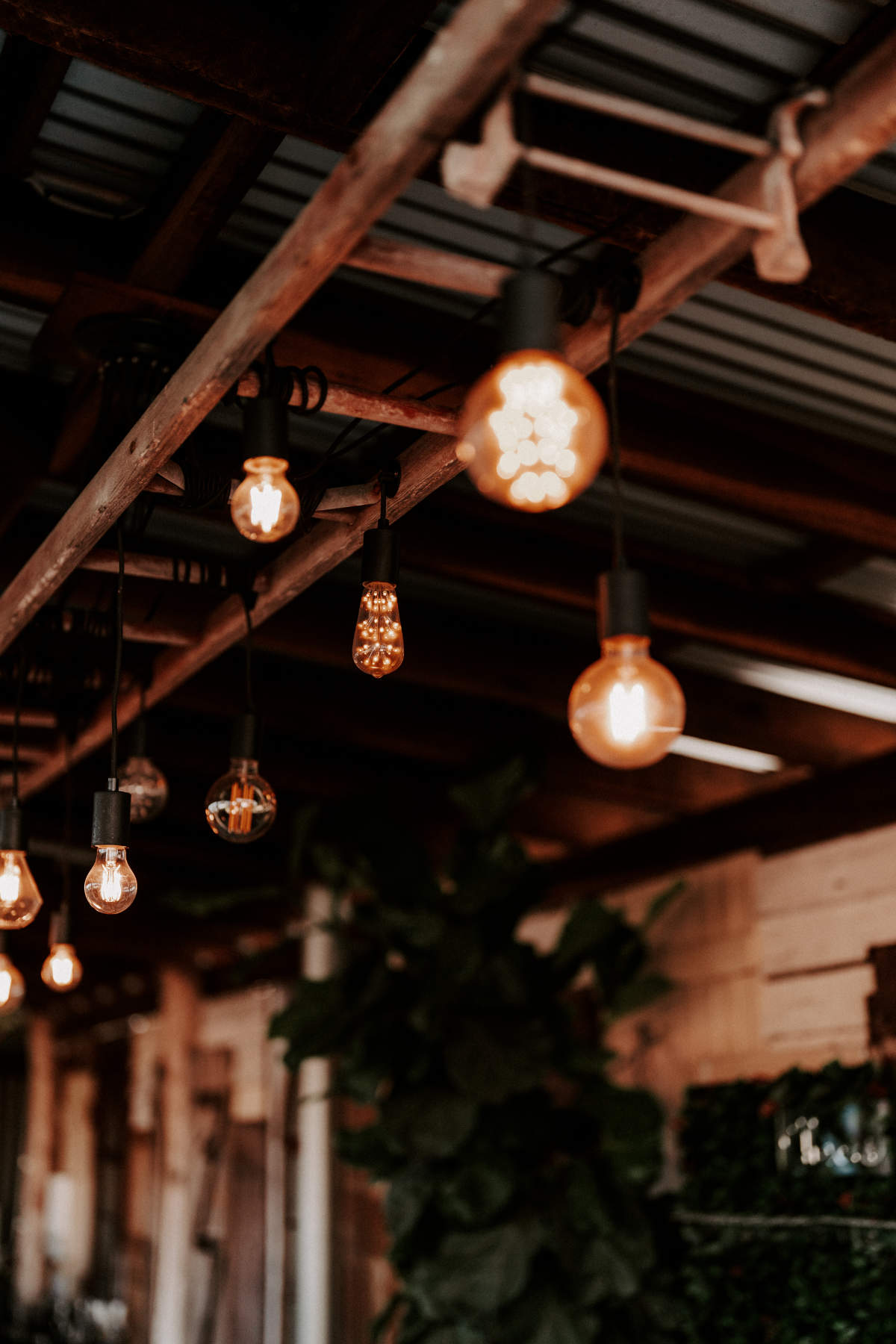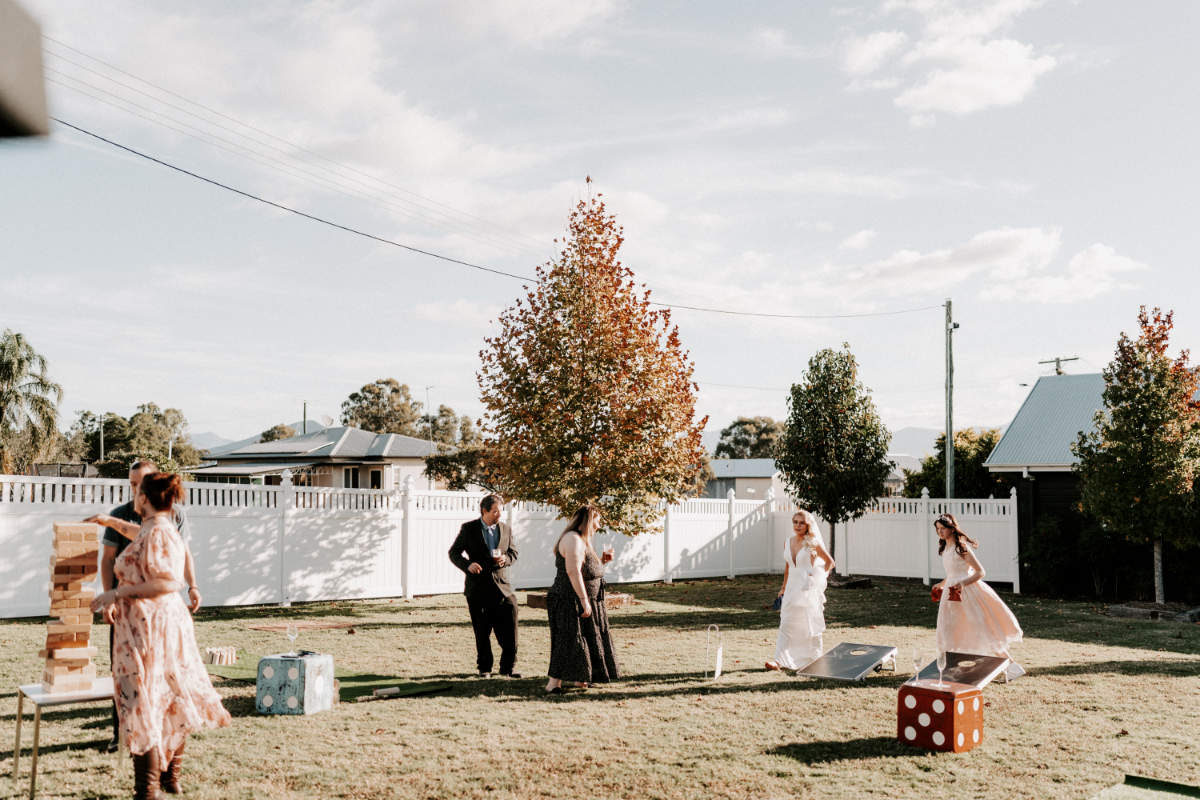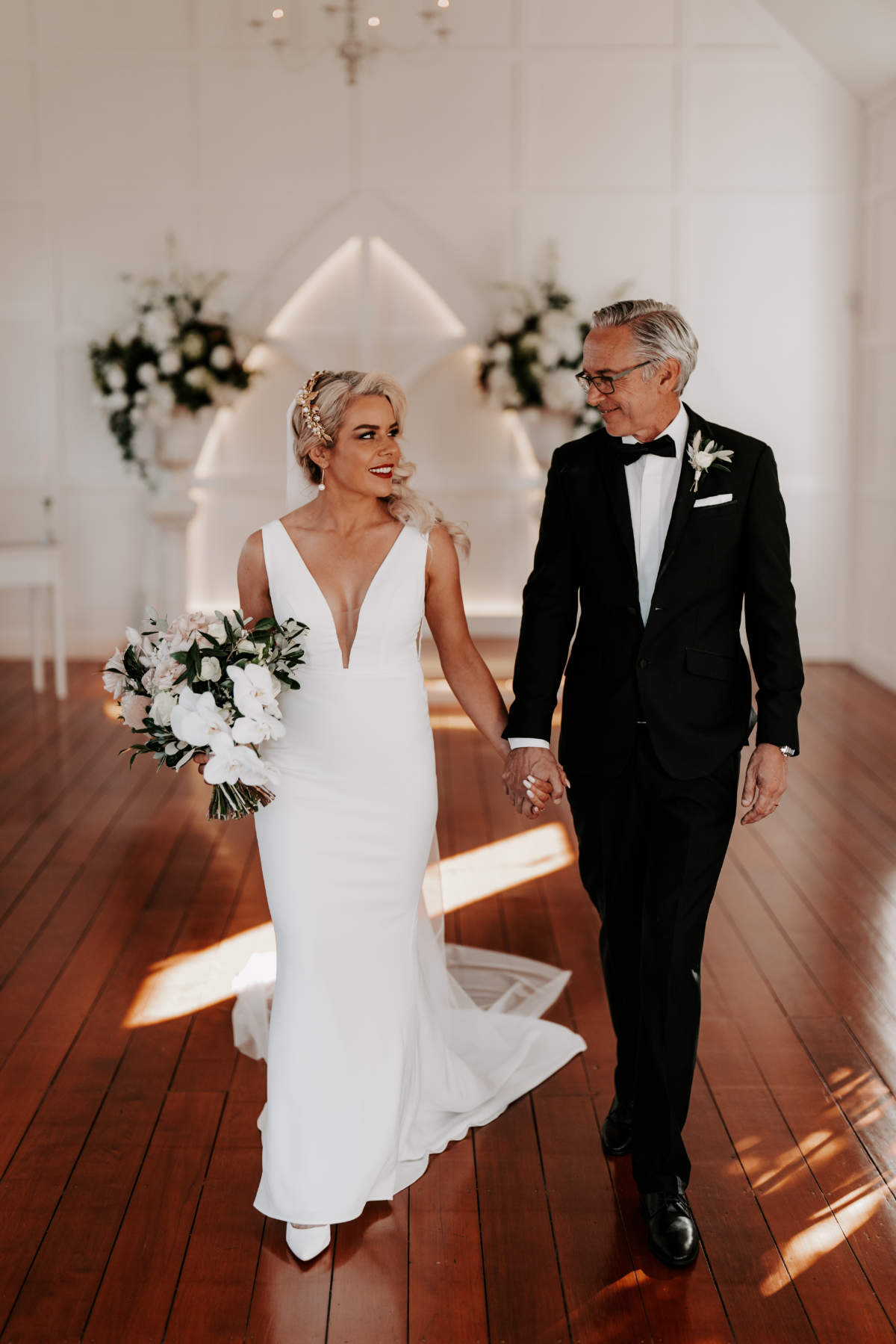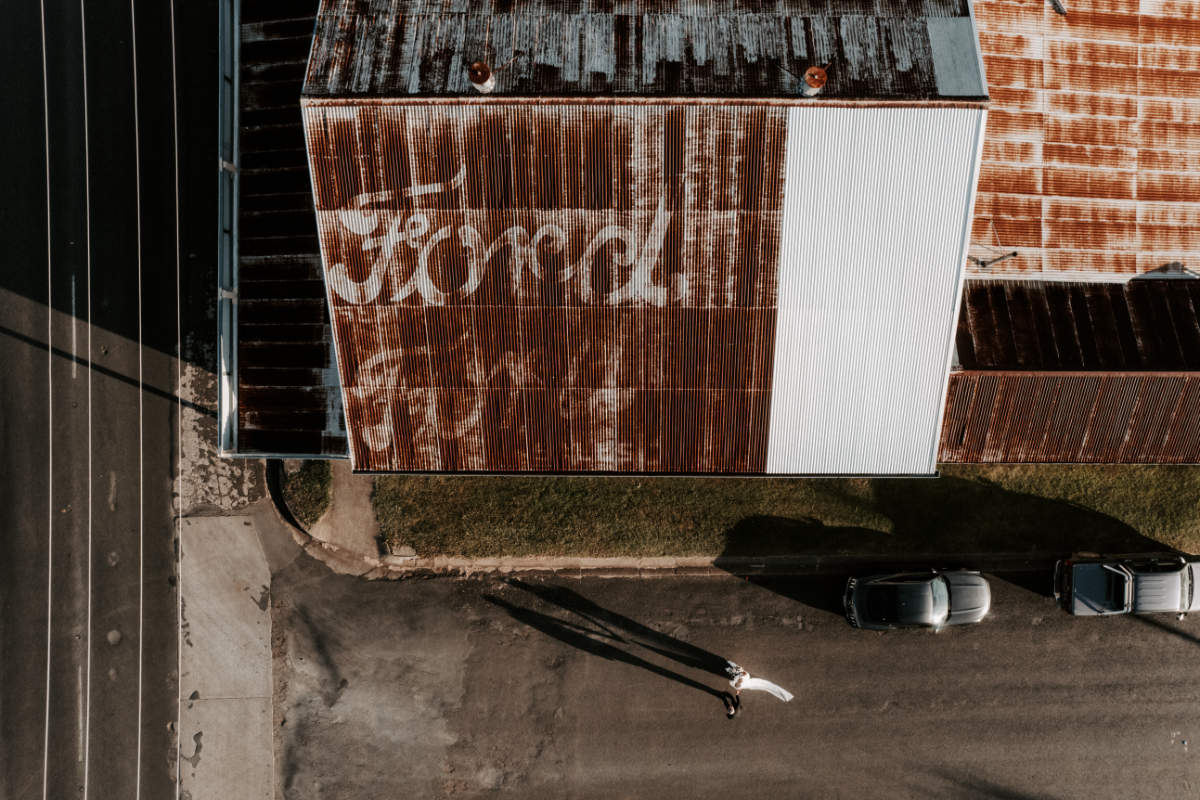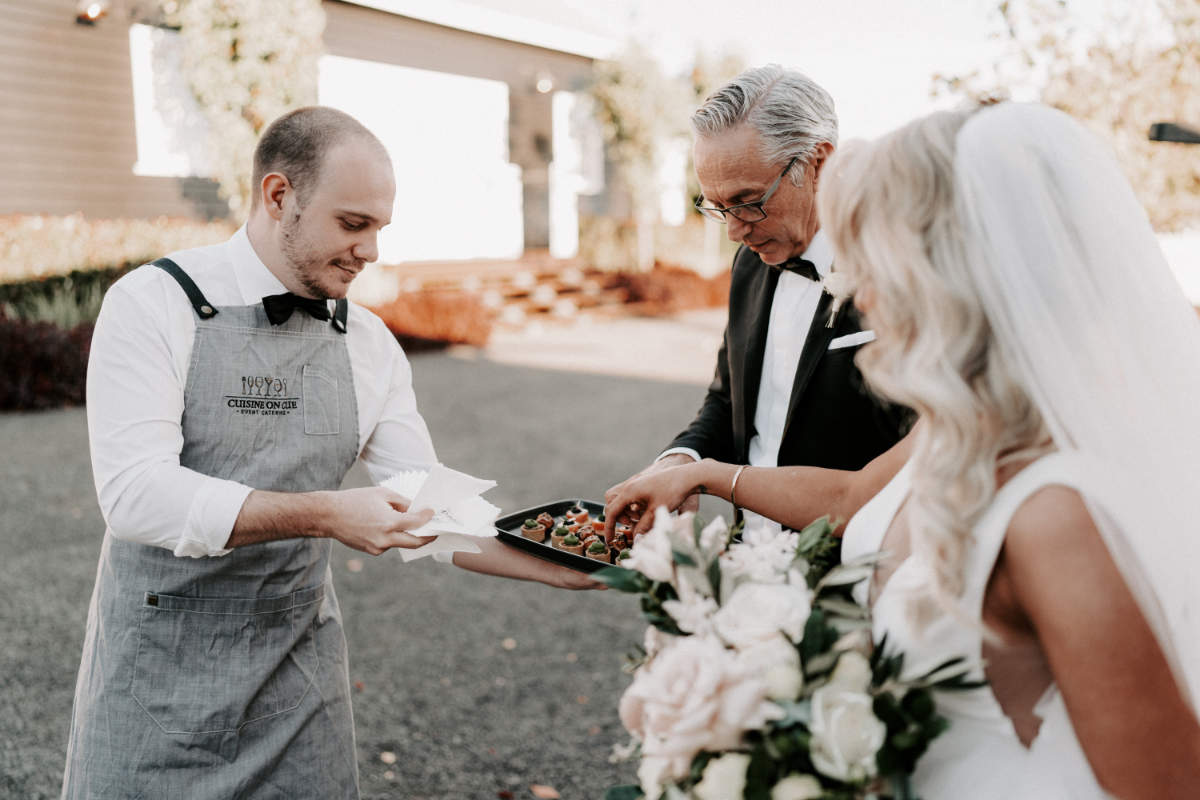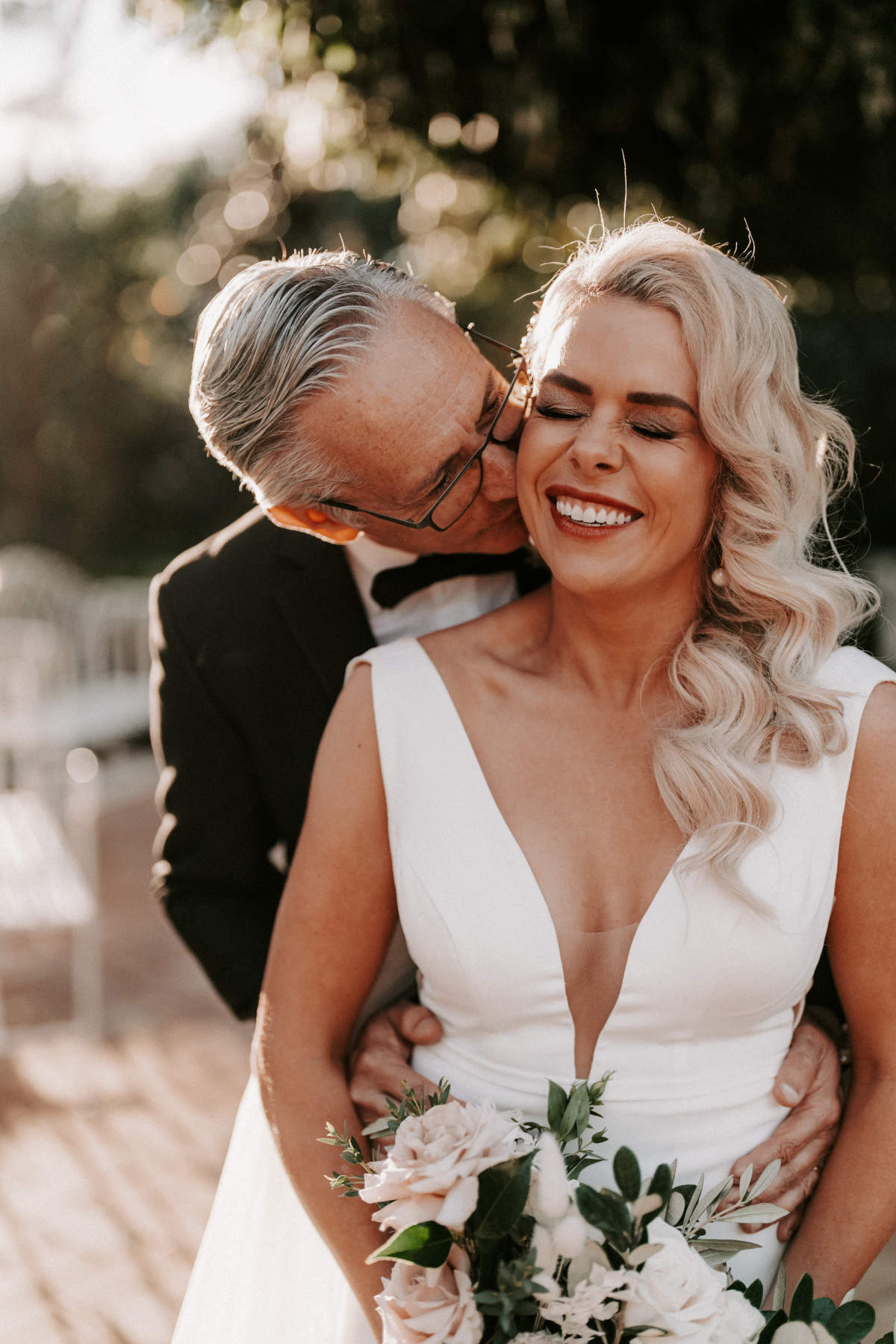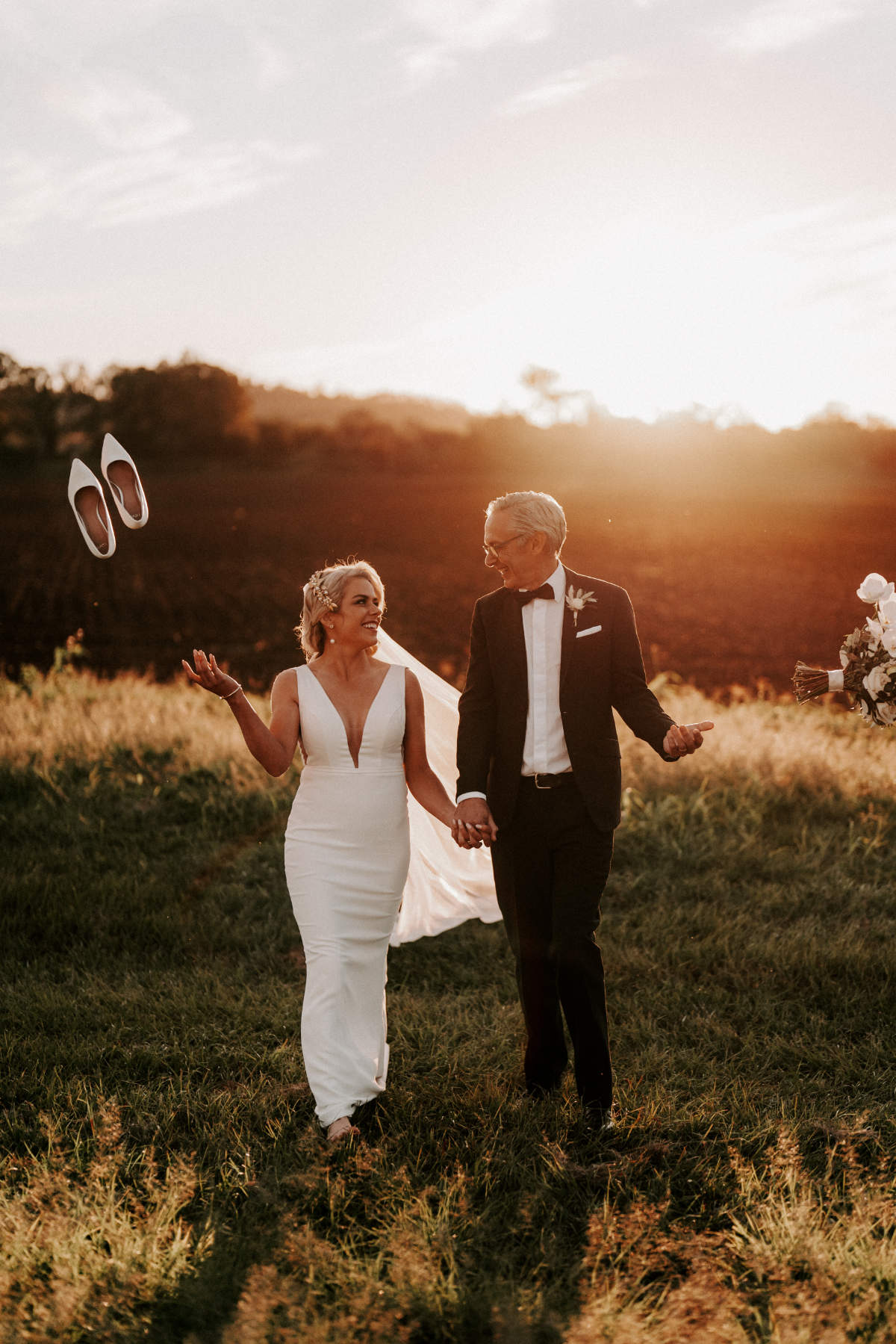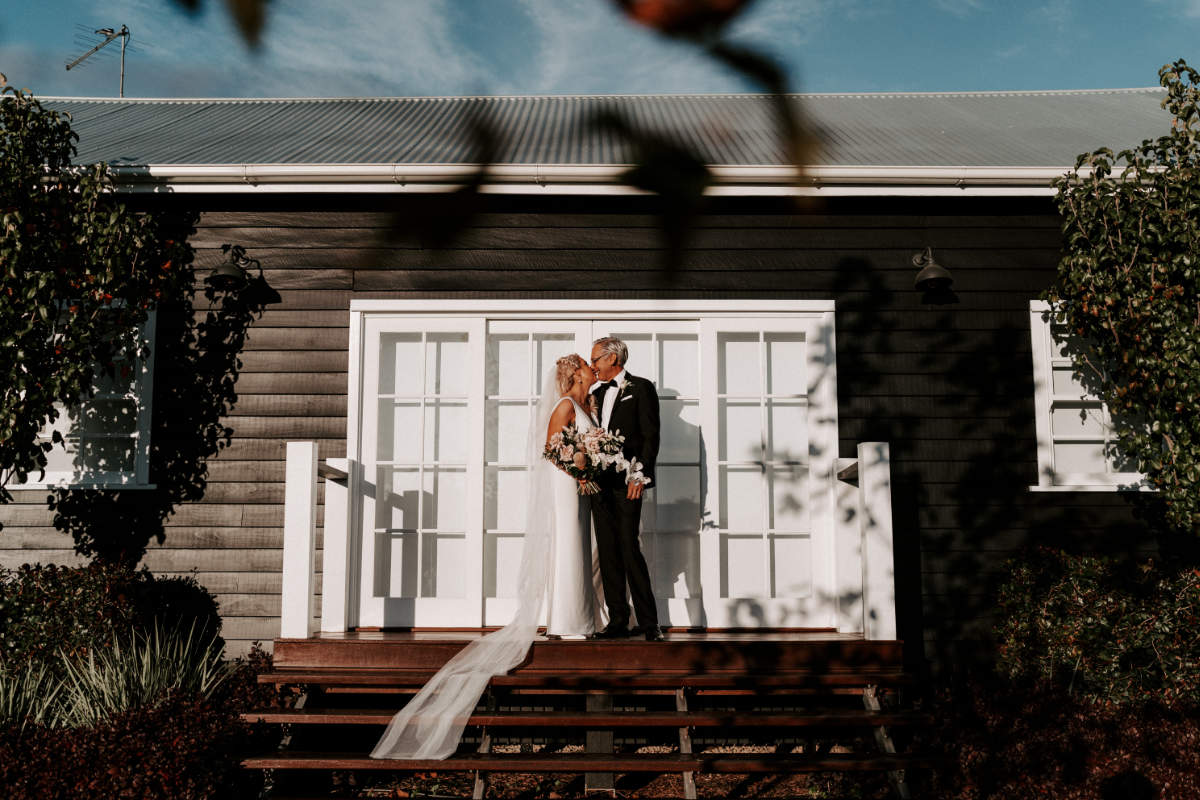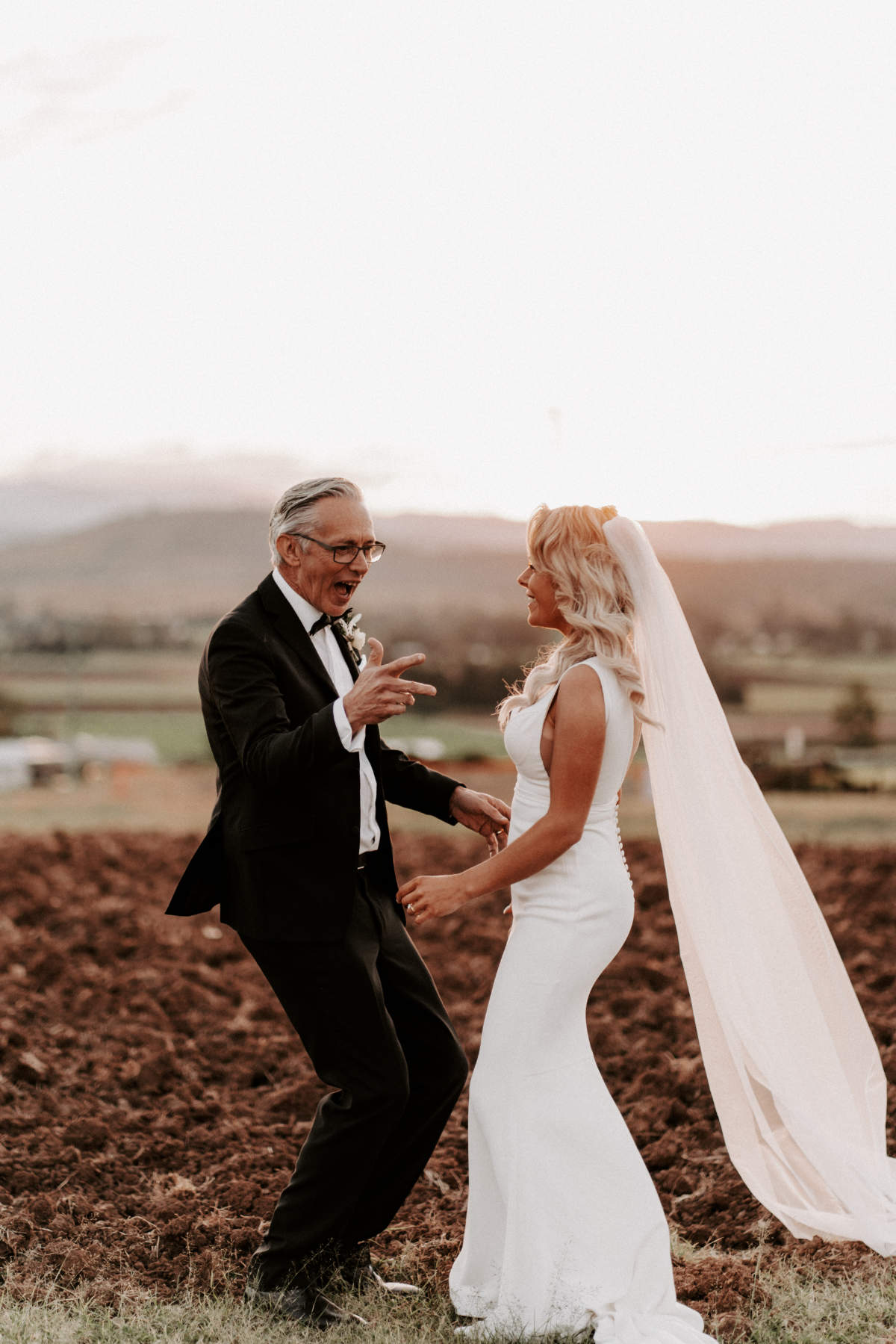 "He was an absolute ball of fun, down to earth and chilled."
To be honest, Luke felt more like a guest at our wedding than a photographer, many laughs and many memories made. He was an absolute ball of fun, down to earth, chilled and relaxed, he just gelled really well with us. We instantly knew from our first Zoom meeting with him that he was the one.
Ashlee
CHECK OUT LUKE MIDDLEMISS'S PROFILE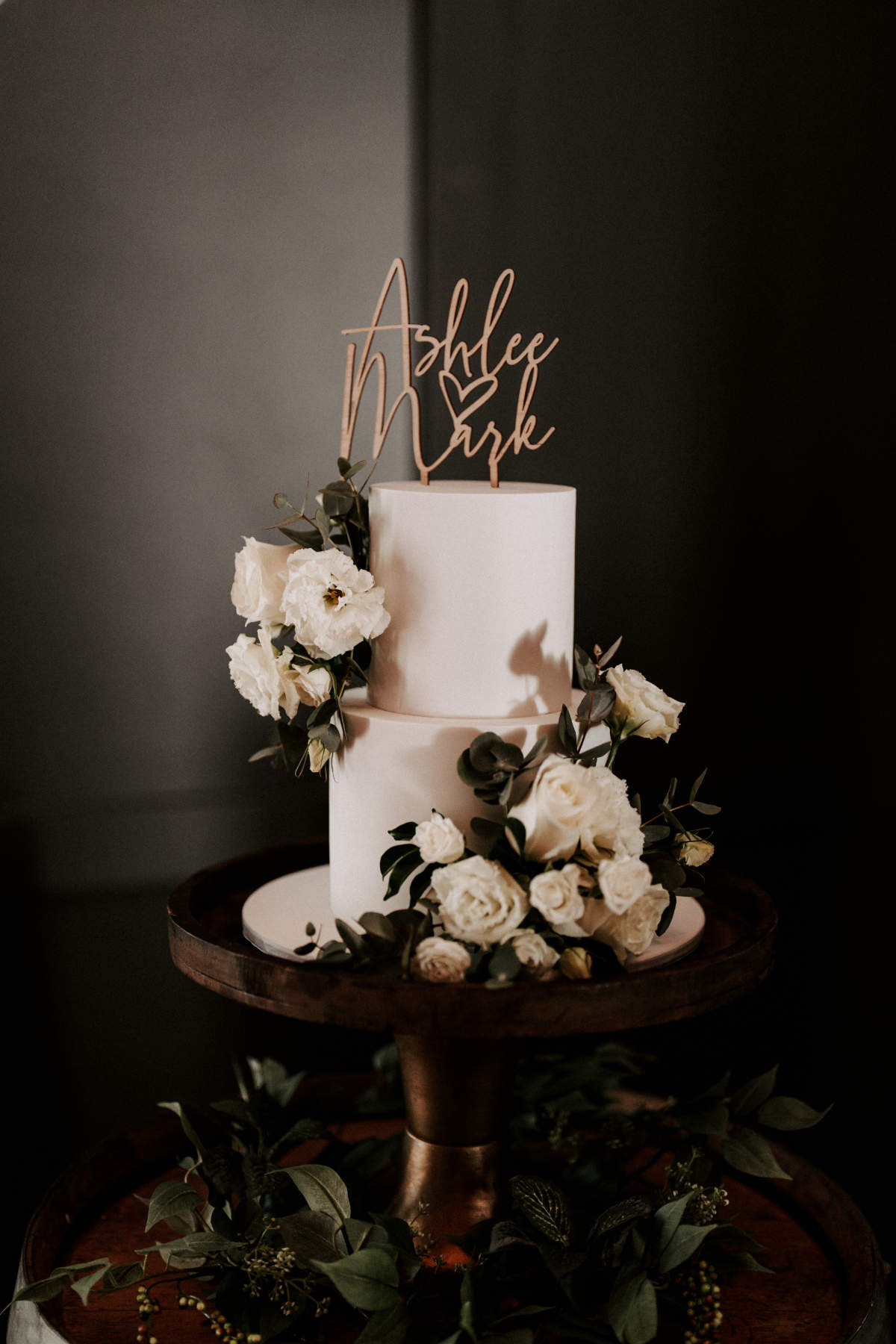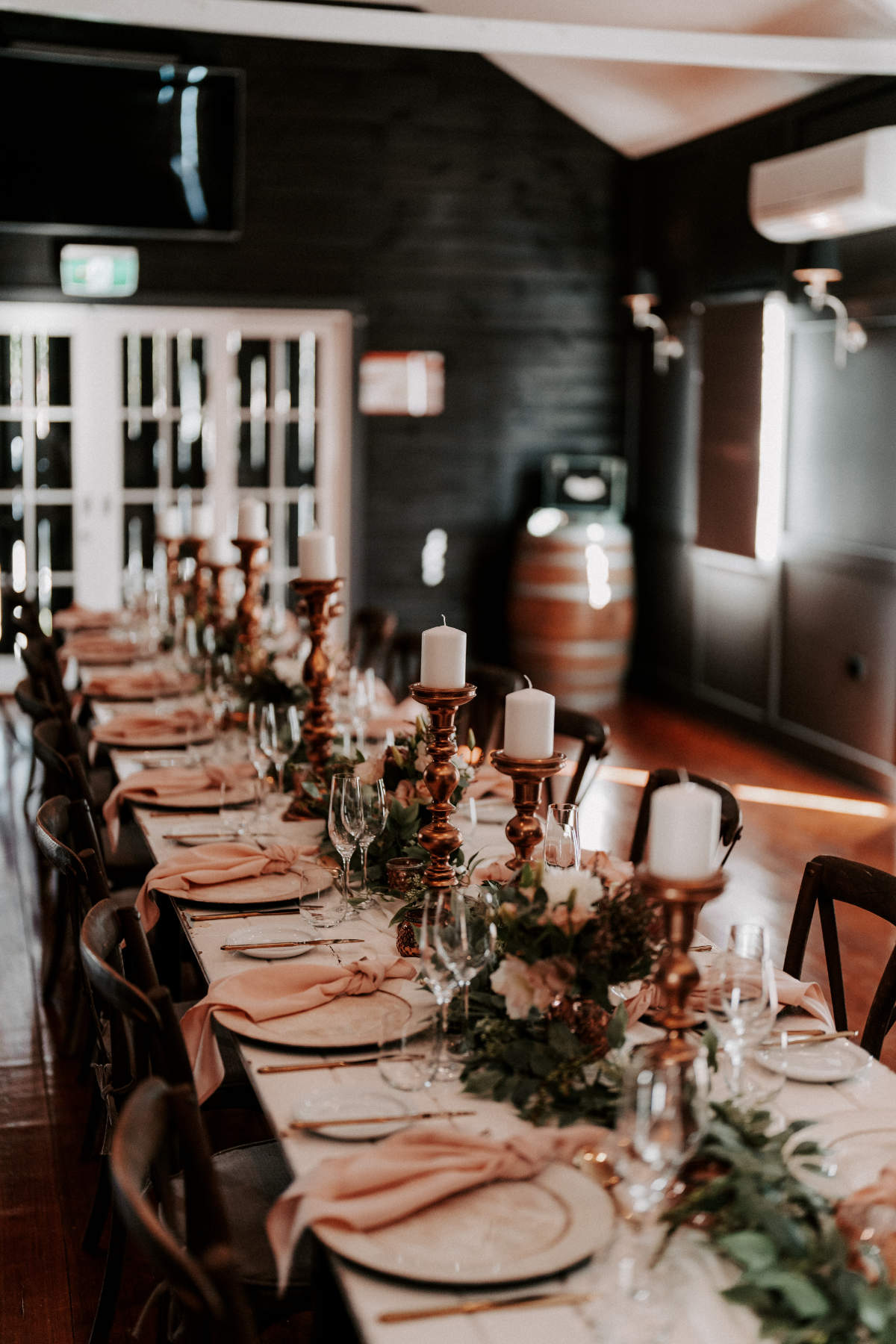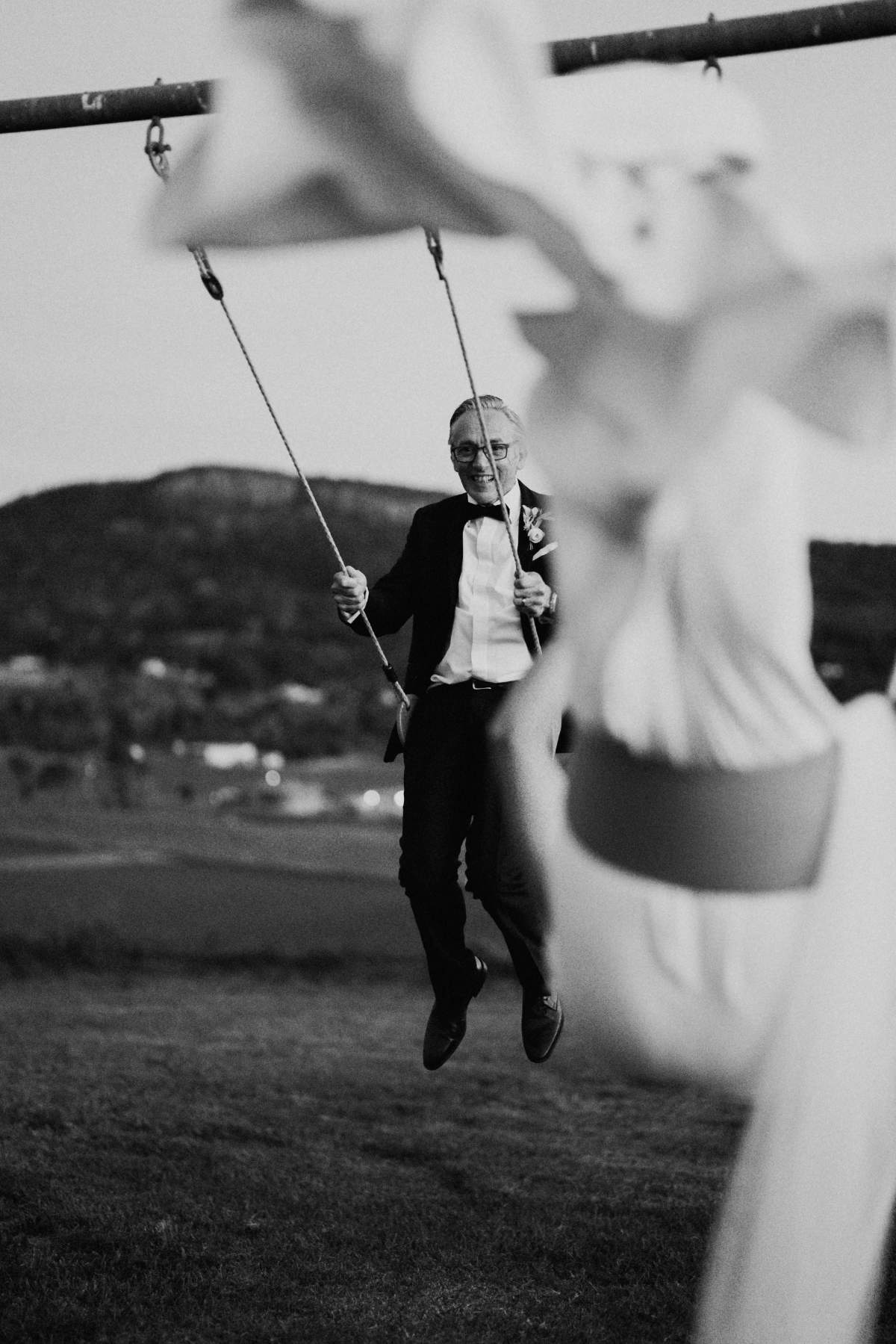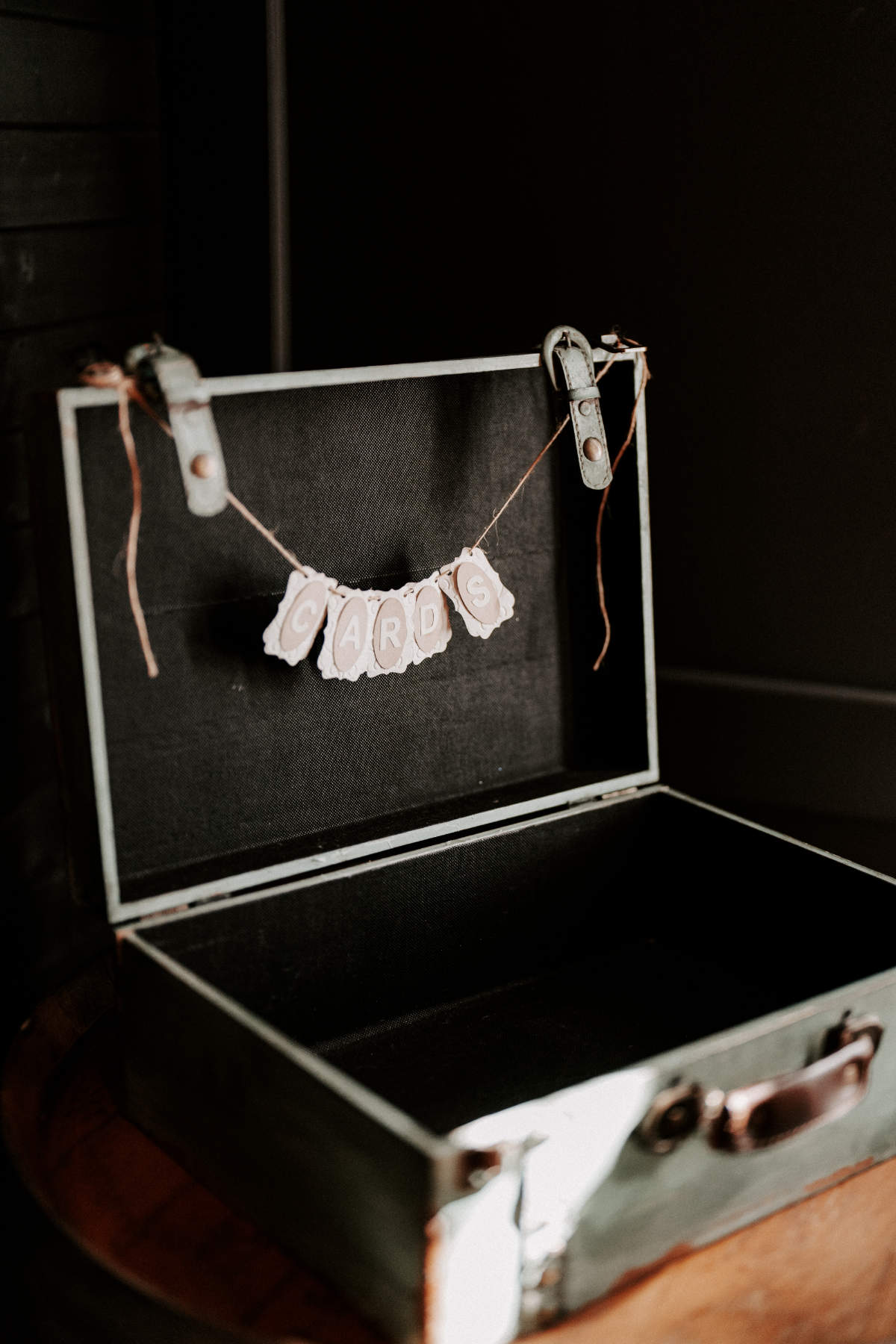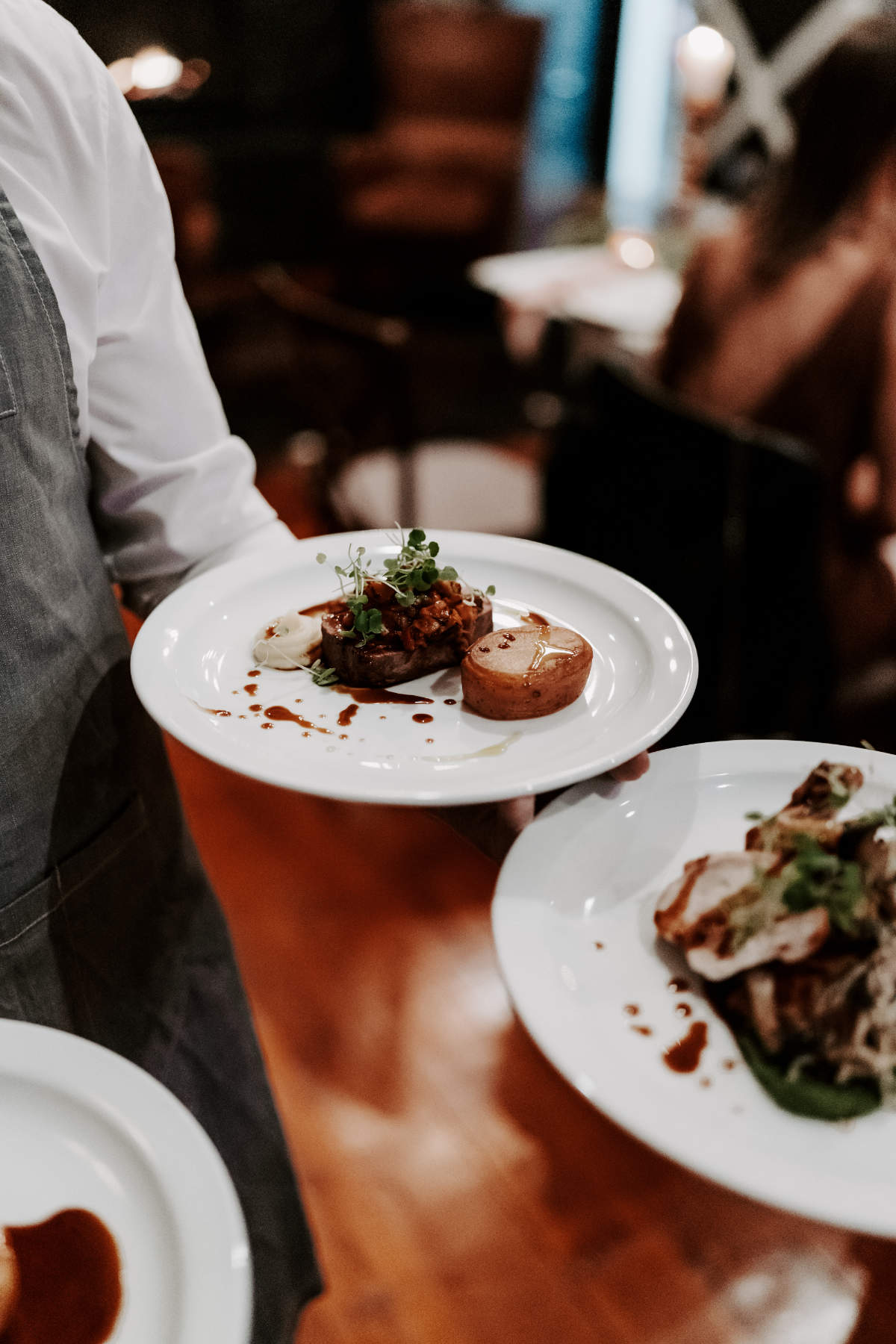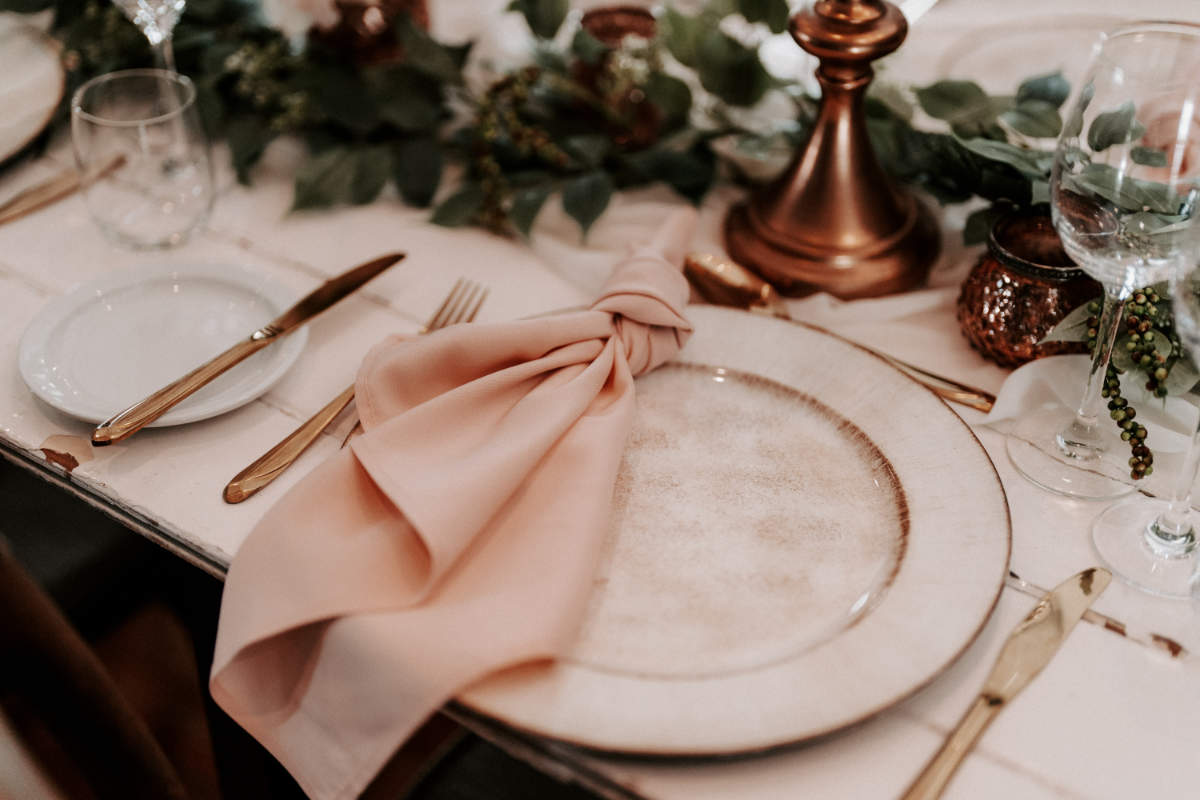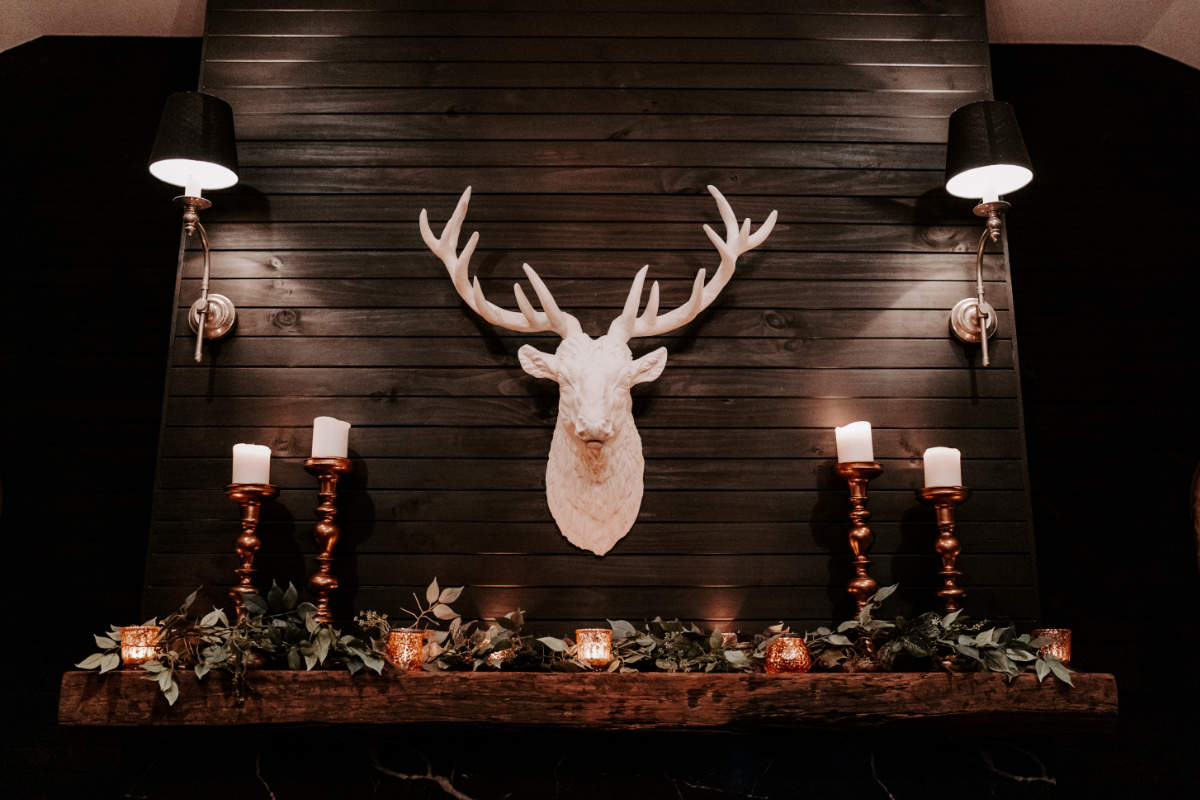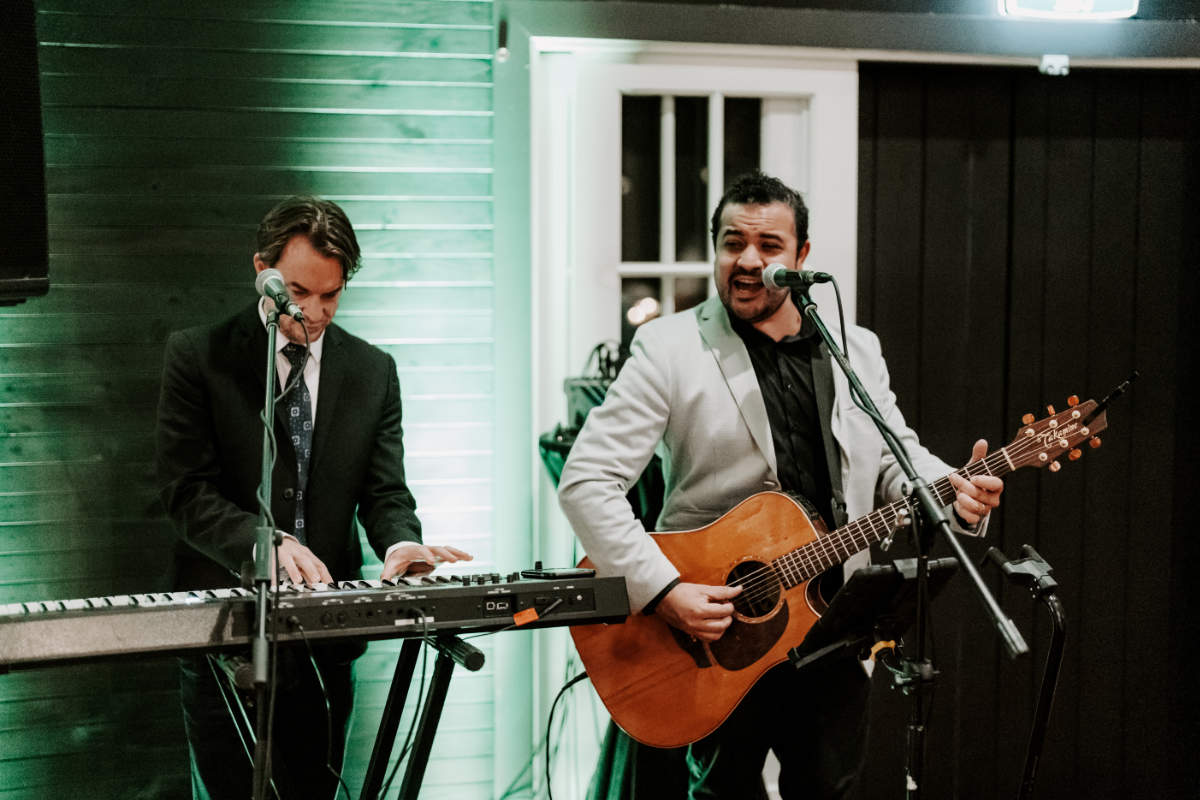 "Kris Wason is the nicest, most gentle soul."
Kris Wason was our musician. We sent through some styles of music that we liked along with a few must-have songs. He is the nicest, most gentle soul; songs he didn't know, he went away and learnt them so he could play them for us. He created a fun and happy space for us to enjoy our special day.
Ashlee
CHECK OUT KRIS WASON & FLIPSIDE BAND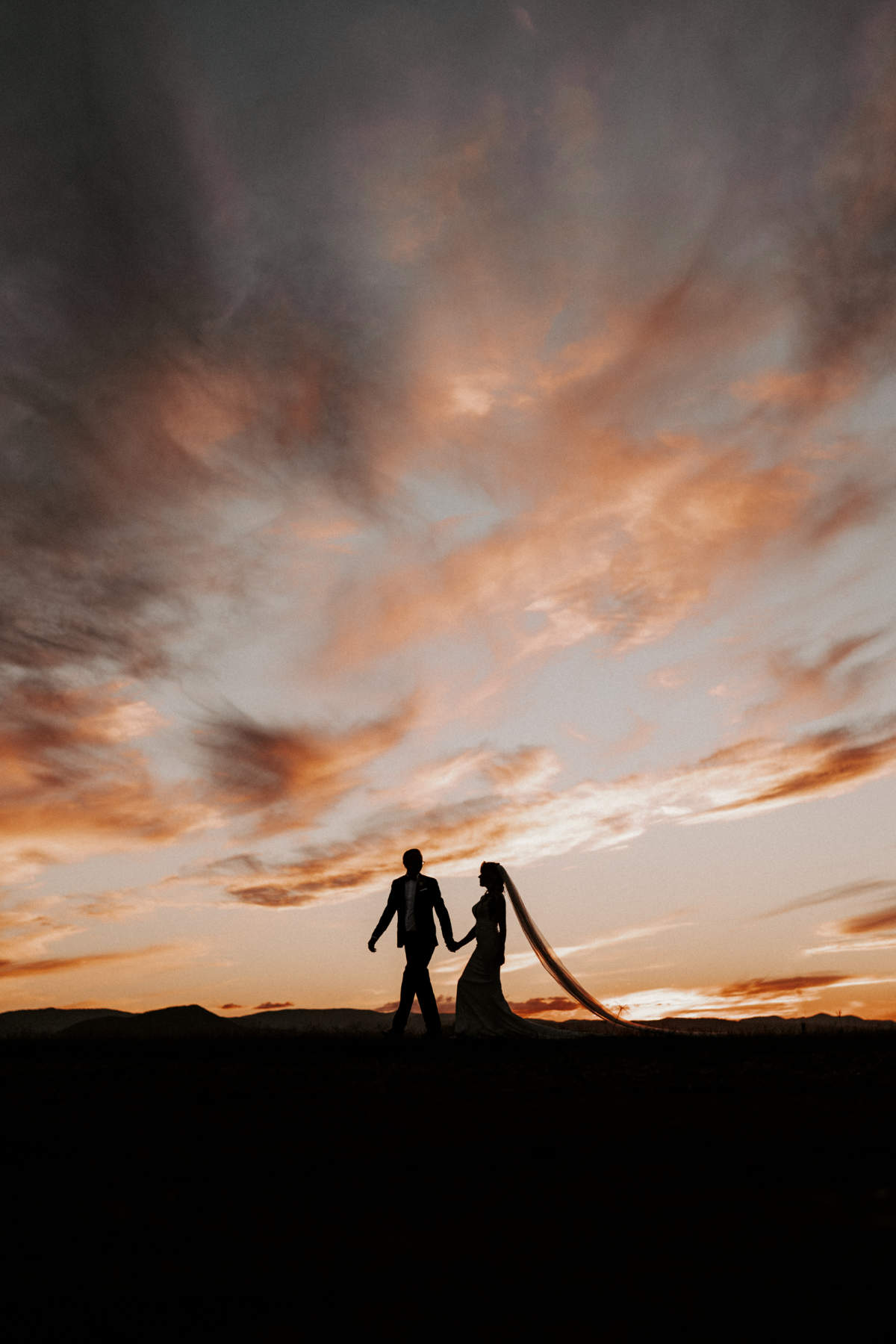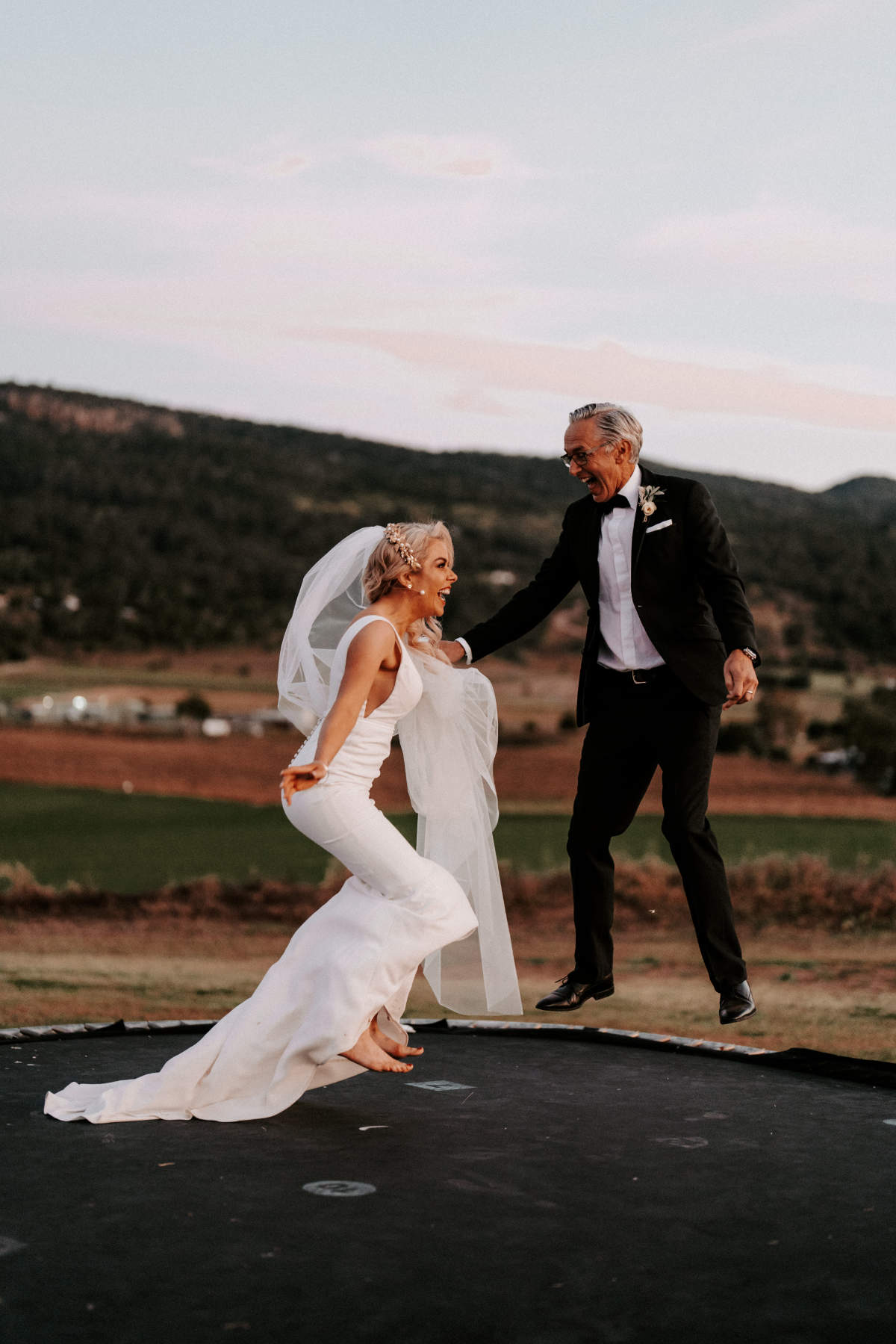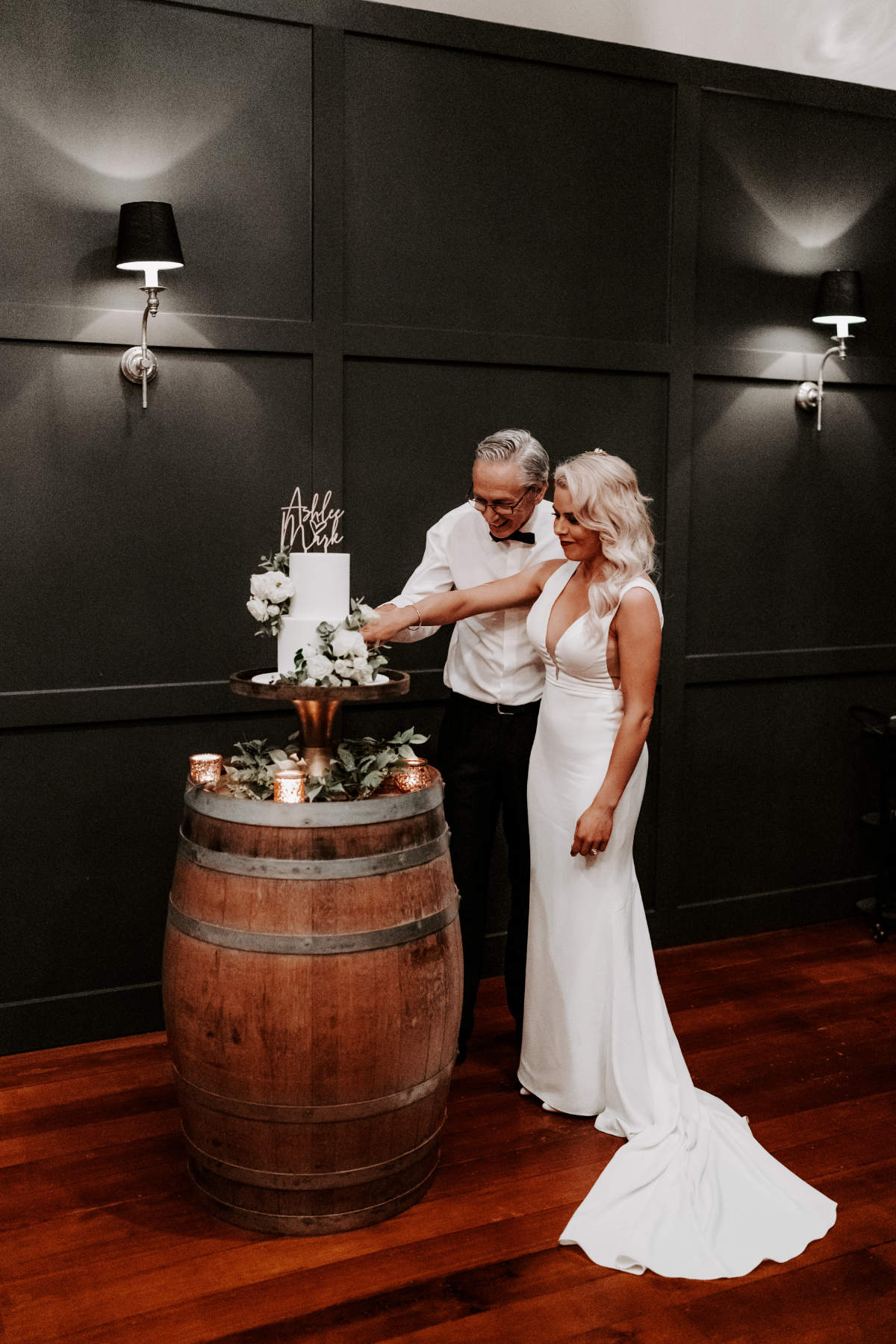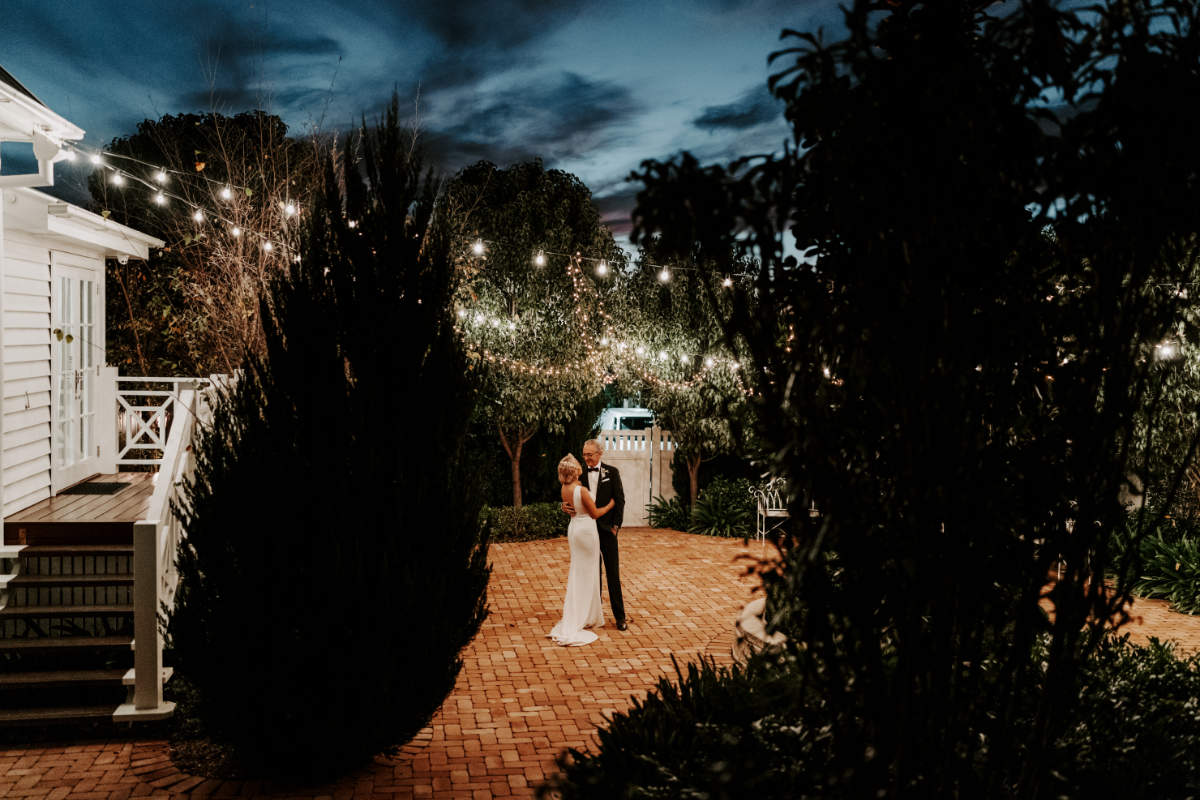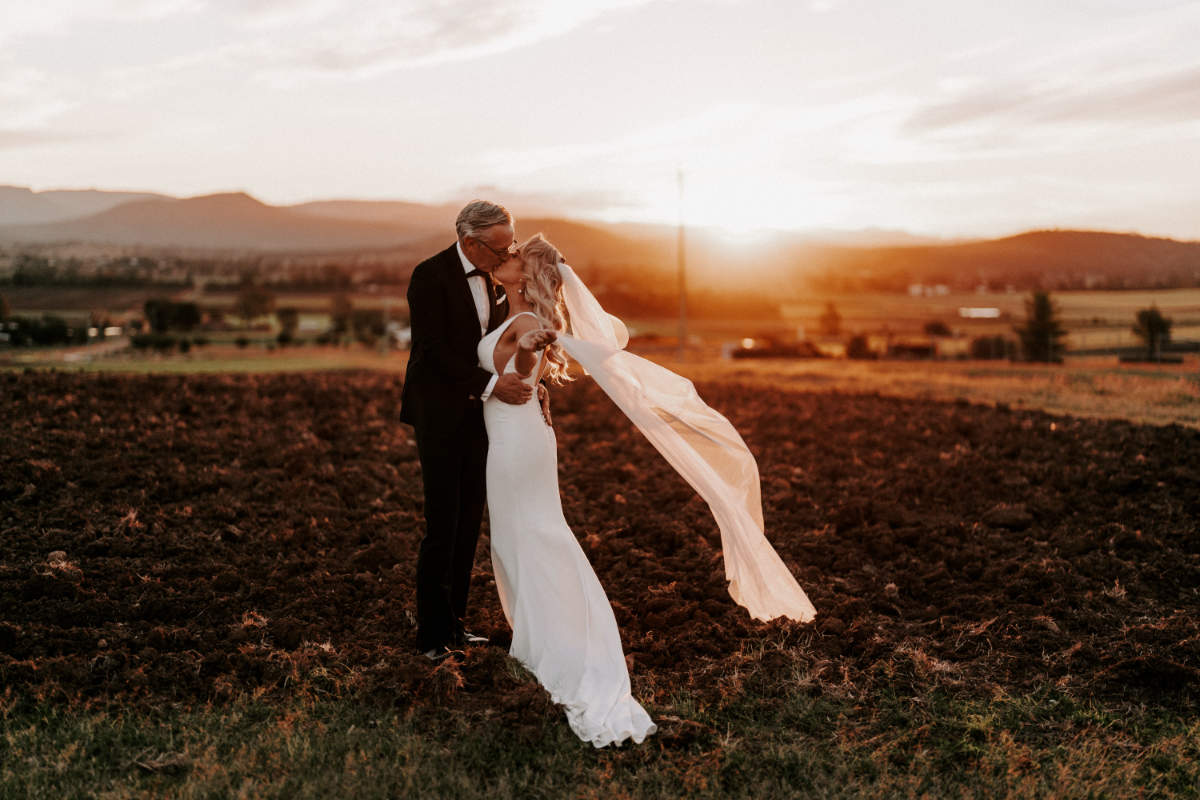 ---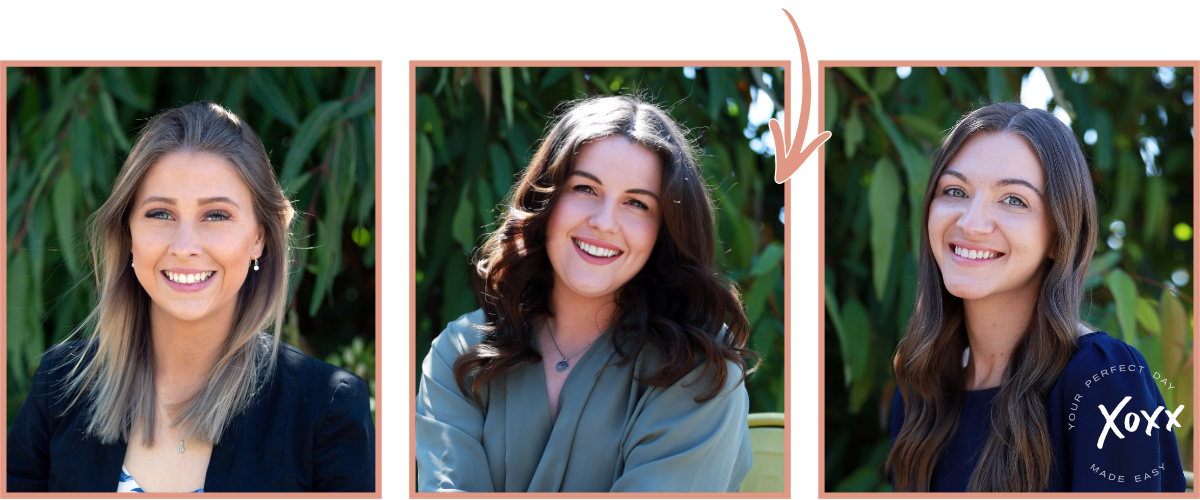 SPEAK TO A PLANNER HERE