There is no end of possibilities when it comes to a wedding proposal which is only limited by your imagination and budget. But there are a few ways to pop the question that, no matter how well-worn they may be, these cliche wedding proposals are still guaranteed to make your loved one's heart flutter and their mouth utter 'yes, yes, yes!'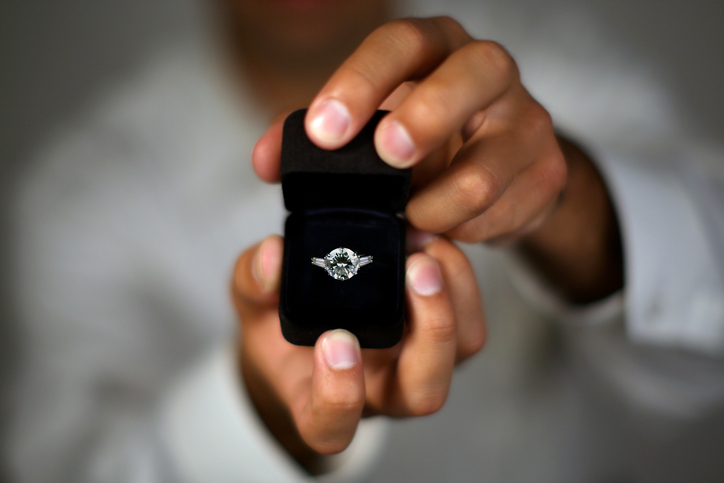 The ring in a champagne glass
Getting the waiters at a nice restaurant involved in your proposal is as classic as you can get. Picture it: you are out for a nice dinner, at an elegant restaurant and the waiter brings out two glasses of bubbly, but wait, there's something in the glass. Oh, my! It really is as simple as that. Let the restaurant know of your plans ahead of time and they'll usually be more than happy to play a part in your big proposal and, because they're likely to have done it many times before, they may even have some brilliant suggestions that you hadn't thought of.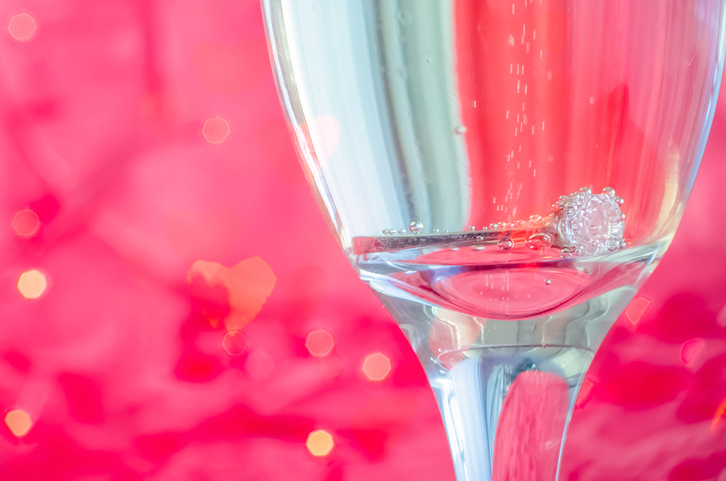 The walk along the beach
If you're a casual kind of couple who like things quiet and private, wait for the sun to start setting and drop to your knee during a romantic walk along the beach. Just choose your proposal spot carefully and your love will adore this romantic proposal.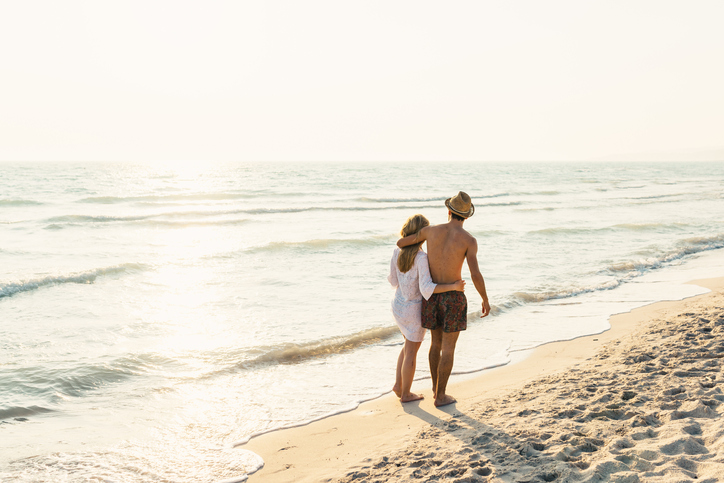 The skywriting or airplane banner
Though this style of proposal is high on the list of cliches it actually doesn't happen as often as you'd think. After all, how many times have you seen a 'Will you marry me?' sign written in the sky? Once, maybe twice in your lifetime? This is a creative and fun way to ask your beloved to spend the rest of their life with you but the downside is that it can be costly and you need to make sure they're in the exactly right spot at the exactly right time to pull this off as planned.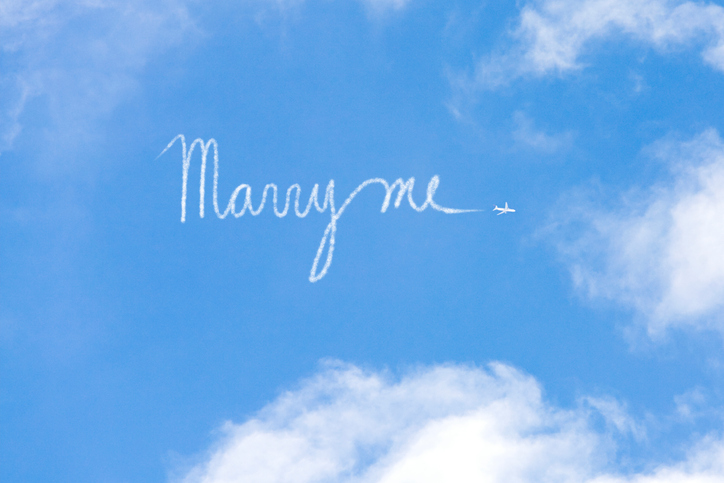 The Flashmob
A quick search on Youtube will show you just how cliched this form of wedding proposal has become but, just like the skywriting proposal above, how many real-life flashmob proposals have you witnessed first hand? None, right? So, it's actually a fantastic idea that people will be talking about for years. Find a song that your partner loves or one whose lyrics tell them how you feel and organise with friends and family or a professional troupe of dancers to make your flashmob proposal come to life. This is the perfect proposal for someone who is very organised and just a little bit cheeky, too.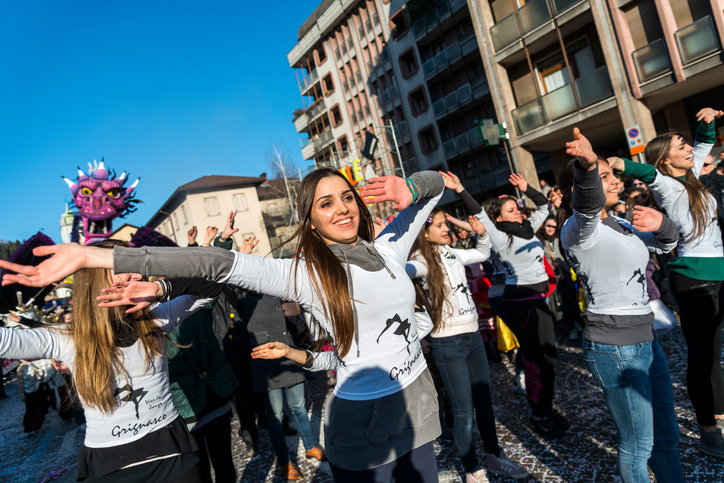 The hot air balloon
As long as your love isn't afraid of heights, the old hot air balloon proposal is never going to be a let down. Once that balloon soars into the clouds and you've both taken in the awe-inspiring sights below, you can then take your lover's breath away by popping the all-important question while 2000 ft up in the air. Now, that's a memorable way to ask someone to marry you.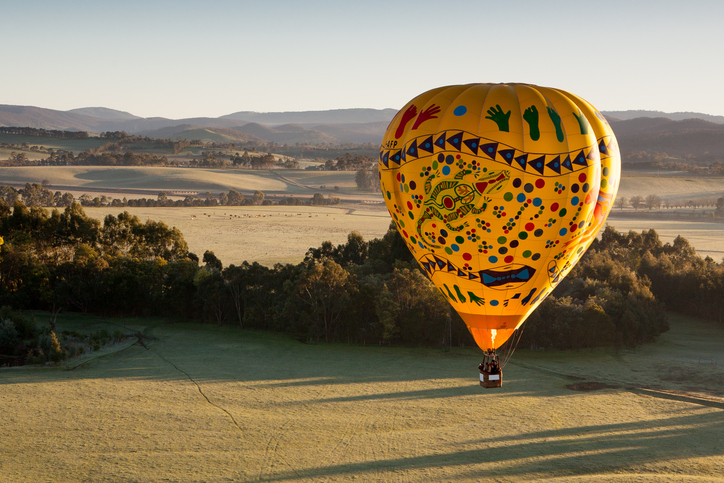 The travelling cliche wedding proposal
Whether it's Paris, Niagara Falls, the Empire State building or in a gondola in Venice, who can resist a proposal made with some of the world's most romantic settings as a backdrop? No matter how many people do it, we don't think we could ever get enough of seeing a proposal beneath the Eiffel Tower's twinkling lights or with New York City in the background, so if you and your partner are also loves of travel, pick the most romantic spot on your itinerary and make that the spot that you ask them to be yours.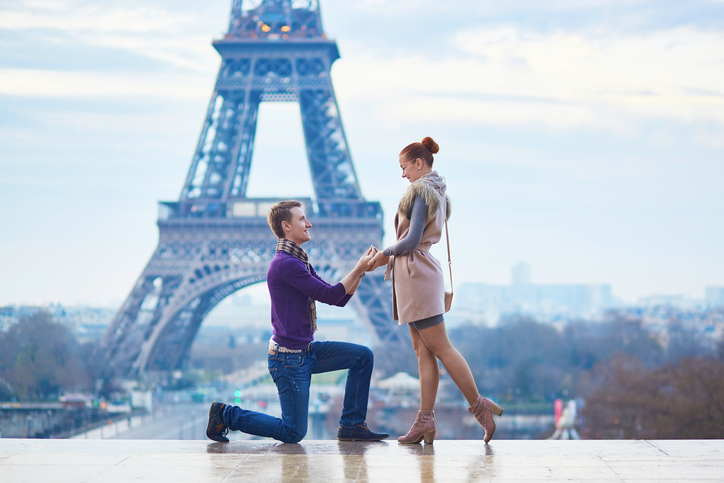 The carriage ride
Many cities have some sort of horse-drawn carriages in the city centre, so why not turn it into the ultimate fairy-tale proposal? Unless you're actually in New York and able to hop in a horse-drawn carriage that will whisk you around Central Park, then you can recreate the experience by hiring one in your own city. It's especially nice if you propose during winter when you're both all rugged up and the clip clop of the horse's hooves on a crispy cool winter's night adds to the old world atmosphere.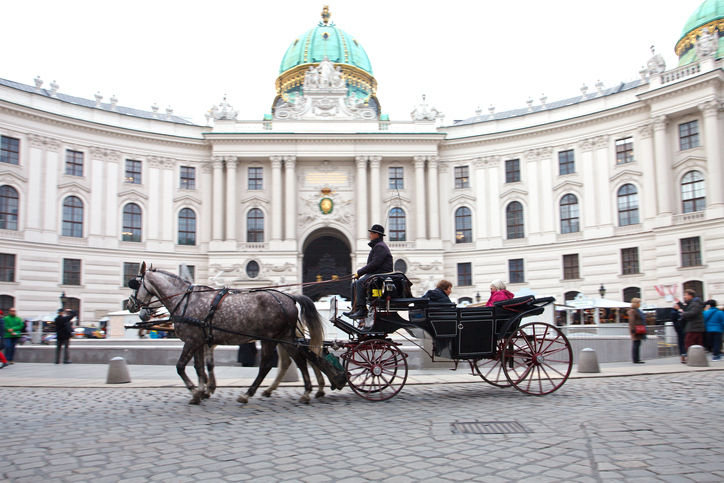 The Valentine's Day proposal
A Valentine's Day proposal is about as cliché as they come but it's endlessly romantic which is why it's such a popular day for marriage proposals, the third most popular in fact and, really, what better day to propose on than a day devoted entirely to love?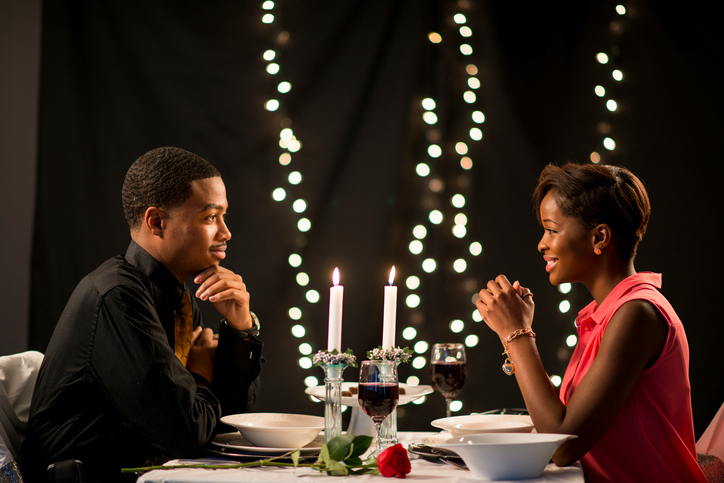 Have a special proposal story of your own? We'd love to hear it! Email: social@easyweddings.com.au