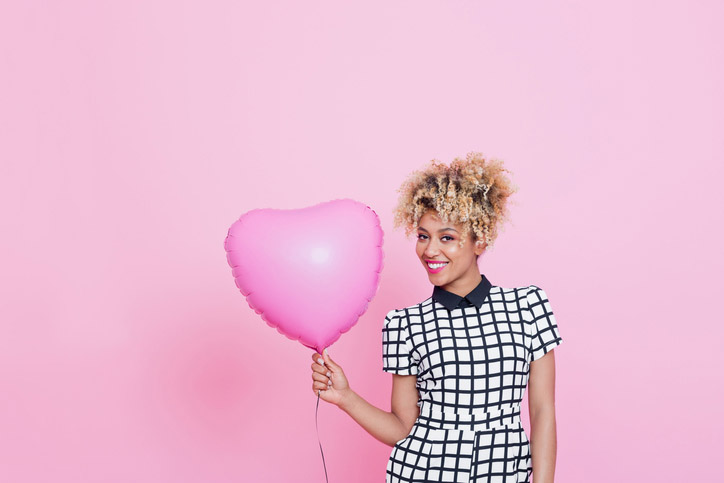 According to tradition, February 29 is a day when women can propose to their partners, but this is the 21st century and you don't have to wait for someone else to put a ring on it. Here are some proposal ideas for her.

Ladies, there are no longer any taboos around you taking control and proposing to your partner.
This may suit you as a strong, independent woman, or it could be a harrowing idea, but one you would like to take to strengthen your commitment to one another as this is something you have often spoken about.
There are many articles out there discouraging women from proposing to their boyfriends in fear that they will leave them feeling emasculated. However, we think if you like it, you should put a ring on it (or offer some other meaningful token) and the one to ask the question is irrelevant.
If you are going to take the step, however, it is important to ask yourself why you are doing it. If it is because you are madly in love and can't picture your life without your partner – go for it! If it is because you have been together for several years and you are simply growing impatient while waiting for them to pop the question, perhaps you might need some more time to reflect before diving right in.
One tip that should be universal is to take the time to think about what your partner likes so you can create a proposal that is special and has meaning to them.
Just because you love candlelight dinners with orchestral music in the background, doesn't mean your football-loving partner who prefers a cold pint would melt if you were to go to all of the effort to create a Hollywood-worthy scenario. She or he might be more comfortable with a surprise proposal in the stands of a home game!
That said, here are some unique ways you could propose to your boyfriend or girlfriend.
The handy kind
Some women have gone with their partner's profession and passion and if it happens to involve tools, you can look at something like a quality multi-tool.
Not only can this be a symbol for the many roles your partner plays in your life – friend, lover, confidant, clown, chef, chief foot massager… – but it also shows that you appreciate and respect their many talents.
The musician
Taking them to a concert played by their favourite band or orchestra can show you really take notice of their interests and want to share them.
If you are musically talented yourself, why not sing or play them a tune or even have a go at penning them a little ditty? Nothing screams sincerity than words that come straight from your heart.
If you are not so nimbly-fingered or dulcet-toned, you could print out some sheet music and add some cute doodles to it, turn some notes into hearts and write out the proposal, so that the next time they go to practice, they will get a sweet surprise.
The big kid
Does your partner love to relive their youth at every opportunity? Why not seek out a nearby theme park or travel to one in a little weekend get-away.
Not only will you be indulging their need for fun, but you will open up a whole host of opportunities to pop the question! If you get cold feet while getting off the roller coaster, you could seize the chance while you are cruising above the park on the Ferris wheel.
Either way, they will probably be so caught up in the atmosphere that you will have the element of surprise on your side.
The adrenaline junkie
So, your partner likes to throw themselves off high things and dive to the darkest of depths. If you are also a thrill-seeker, there are a number of different activities you can do together or maybe even try for the first time, and piggy back a proposal off of it.
Skydiving with a proposal carved in the sand on your landing spot? Yes, it's been done before, but it's a tried and tested winner.
Deep sea diving with a laminated sign you can whip out while surrounded by sea life? Also a goodie, but you will have to use hand signals and wait until you surface for that lovely just-engaged pash.
If you are not so much of an adventurer, you could take things a little slower. Setting off for a shorter hike that will lead you to waterfalls or a spectacular view, where you can maximize your beautiful surrounds to enhance your proposal. It also shows you are willing to step out of your comfort zone on more than one level to show your partner how much you love them.
The football fanatic
Oh so many partners become football widows when the season kicks off, but that doesn't mean you have to wait until the final try is scored.
If your partner is a player, you could conspire with referees, scoreboard keepers and other staff to come up with great ways to surprise your partner during training, or at the end of a game. It might make a loss a little more bearable if they get you as their prize.
But if your partner is more of the fan-type, you could go to a game together and surprise them during half-time or sweet-talk a videographer to shoot your way pre-game so you can propose in full view of the stadium. (Note, do not try this one with a shy guy! He would have to love a bit of limelight and attention…)
The thespian
All the world is a stage and when your partner is an outgoing theater-goer or actor, the sky is the limit on where you can go!
Think on-stage proposals during a rehearsal or performance, special notes in the playbook of a production you are going to see together.
Dressing up as their favourite character and proposing in full-dramatic style. You can really have a lot of fun with this.
The shy one
Big, loud and public will not be their style, so consider a more intimate affair. It could be at home or one of your favourite places to visit together.
Perhaps you could re-visit one of your first date locations and reminisce about what made you attracted to one another. Then you can strike while the iron is hot.
If you like to be more prepared, a quiet picnic in a secluded spot will go down a treat as you can be sure there won't be any prying eyes or expectant pauses from passers-be, which might unsettle a reserved partner.
Some rules
Rules? Are you kidding? Break as many of them as you want to. There does not have to be a ring, you do not have to get down on one knee and although it would be cute to ask his mother (just to mix it up) for her blessing, this is also not a necessity.
Do what feels right for you and what suits the personalities of you as a couple.
Best of luck ladies!