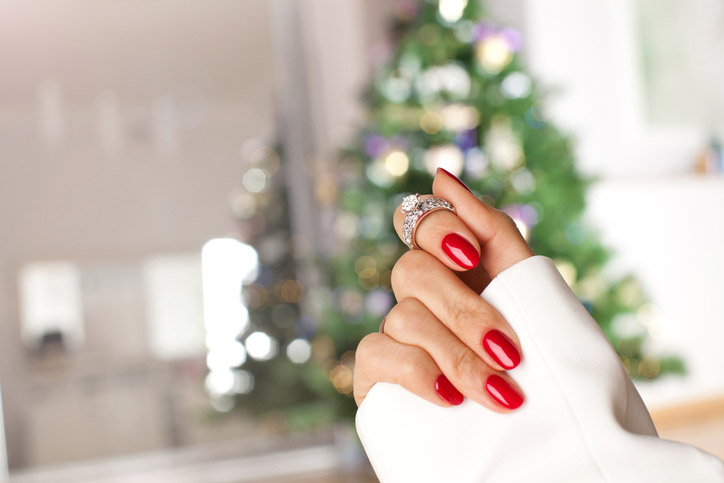 The most popular engagement dates in Australia in 2016
It seems like presents from Santa aren't the only surprises found under the Aussie Christmas tree. According to our Easy Wedding's Annual Wedding Survey, which is the biggest wedding survey in Australia, it is not just the time to be jolly but also the time to become engaged.
More than 2300 brides completed our survey and we found that 9% of all engagements happen between Christmas Eve and New Year's Day.
Christmas Day takes the top spot in the list of popular engagement dates and is followed by New Year's Day, Valentine's Day and Christmas Eve.
And when a leap year is concerned, our survey also found that the 29th of February, which only occurs every 4 years, is a prominent date for both weddings and engagements. In our survey results, it was the fifth most popular date for both of these two wonderful celebrations.
So, ladies and gents, here are some key takeaways:
– Ladies, February 29th is the time to turn tradition on it's head and propose to your spouse!
– Be prepared for a surprise Christmas or New year's proposal (for those who aren't engaged already!)
– Valentine's Day – While it may seem predictable, Valentine's Day is the third most popular engagement date, so you may receive more than just a rose this coming V-Day!