The Pantone Color Institute has named 'Living Coral' as their 2019 Colour of the Year. We've been watching for this announcement for days are we have got to say, we're interested with the result.
Coral has definitely appeared as a favourite on runways, fashion and in home décor over the last year and we're seeing more and more coral colouring come into play when it comes to weddings.
In fact, our 2019 Australian Wedding Industry Report shows that coral has already risen to the second most popular orange-tone colour for weddings, following peach.
However, we've also seen weddings move towards the more moody scale following the 2018 Colour of the Year Ultra Violet, so it will be interesting to see whether we head back towards the realm of pastels and corals. I personally hope we see these moody elements with a burst of colour!
We're looking forward to see how this reef-side, sunset, bright pops of coral colour are incorporated into weddings this year. And for those who are interested, the colour code is 16-1546 or hex code #FF6F61.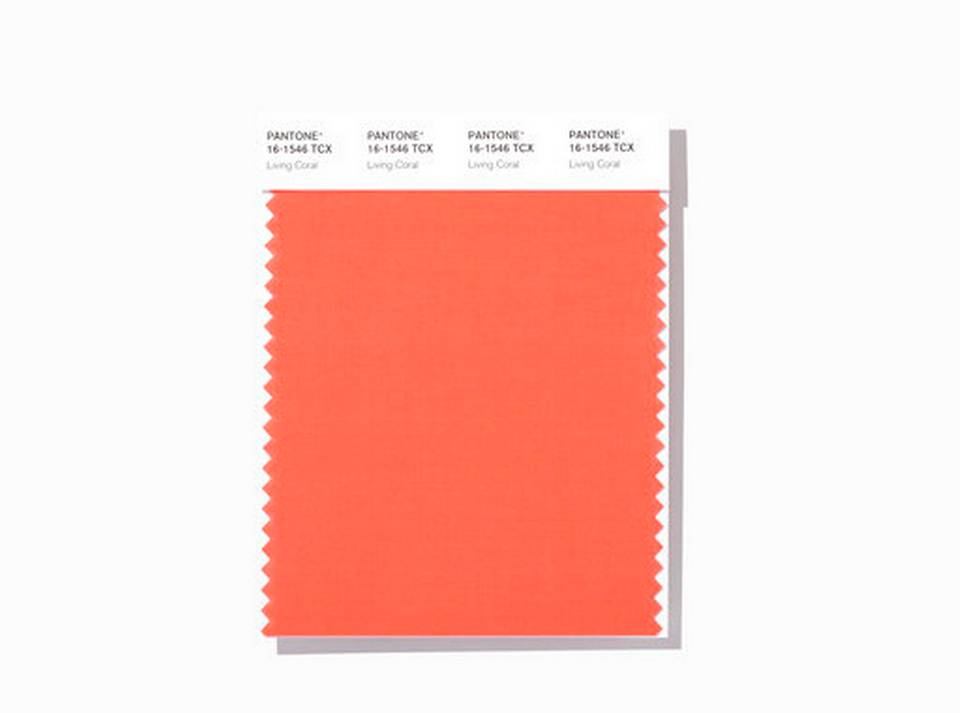 How to incorporate living coral into your wedding day
Coral is a bright colour that definitely makes a statement, so if you are incorporating coral into your wedding day there are two routes you can go down. You can either pair is with some clear, clean colouring such as whites or golds. Or you could make a bold statement and pair it with rich blacks or navy's.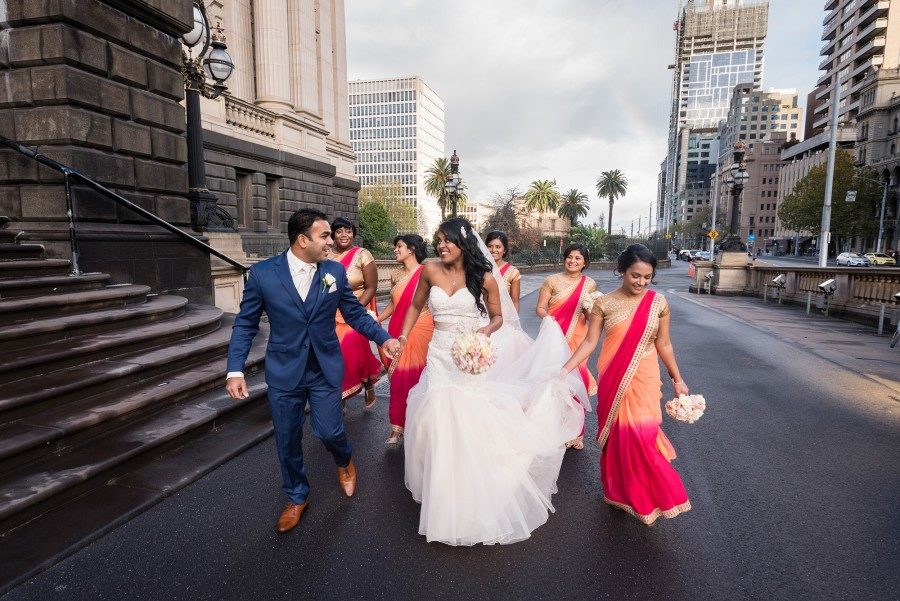 Bridesmaids Dresses
For a sure way to get that pop dress your fave girls up in a living coral design. You can go for the matching look or have various straps and designs depending on what suits each of your ladies. Just make sure that no one is going to look too washed out, as pastel colours can sometimes clash with certain skin tones or hair colouring. You can even pair this with a gorgeous coral lipstick for the day.
Coral florals
We love a bouquet with a pop of colour and coral tones mixed in to your bouquet will look stunning. You can go the pastel route and pair them with colours of their own, or we love the way that Mia and Victor matched their corals against the black bridesmaids dresses. It really makes them standout and look even more stunning!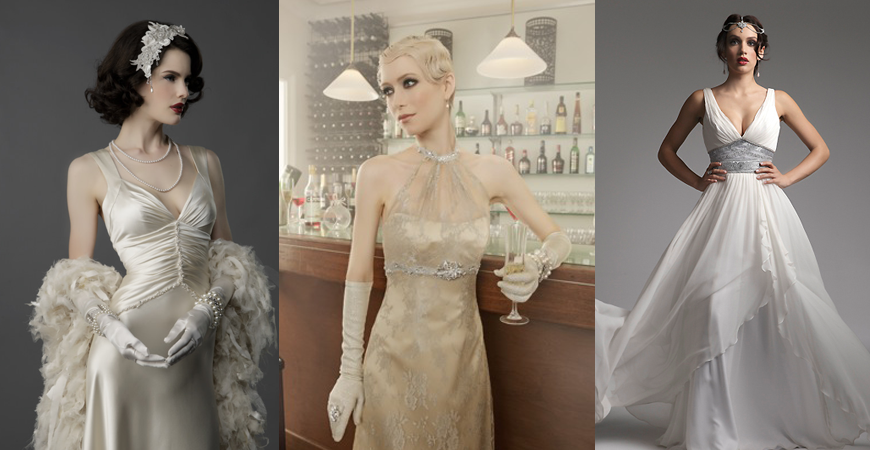 Don't forget groomsmen!
If you're having a pop of colour on one side, whether it's through dresses or bouquets, then it makes sense to match that with your gentlemen as well!
A coral tie, kerchief, bowtie, or boutonniere can look absolutely gorgeous on your big day and will make your groomsmen stand out. Rather than going for the black, we love coral paired with a blue suit.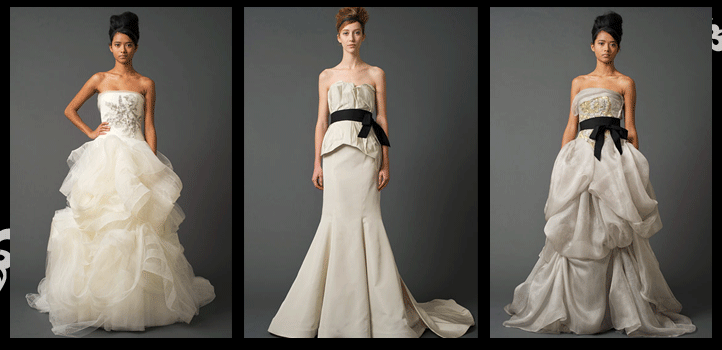 Your wedding cake
This simple marble design with pops of colour is a gorgeous way to add more coral to your wedding day. We love the way that Sarah and Martell incorporated coral into their Mexican wedding. Rather than just having the bright colours they used coral to offset the really vibrant colours and bring it all together, and we can say that it absolutely works.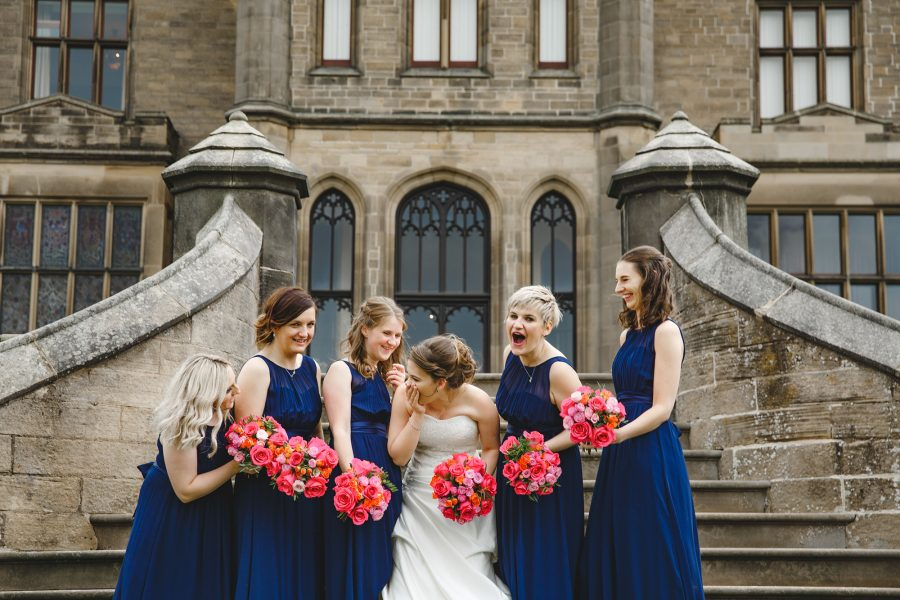 Décor and styling
Ann and Andrew worked coral into their rustic wedding through stunning florals, but there are plenty of ways you could bring it into your décor. From tablecloths to centrepieces, from hanging installations to a gorgeous lit up wall, coral can really add that pop and statement that you're looking for on your big day.
Just make sure not to go too overboard! Think about the statement piece that you want to have and works pops of colour in around that, or your coral might become too overwhelming!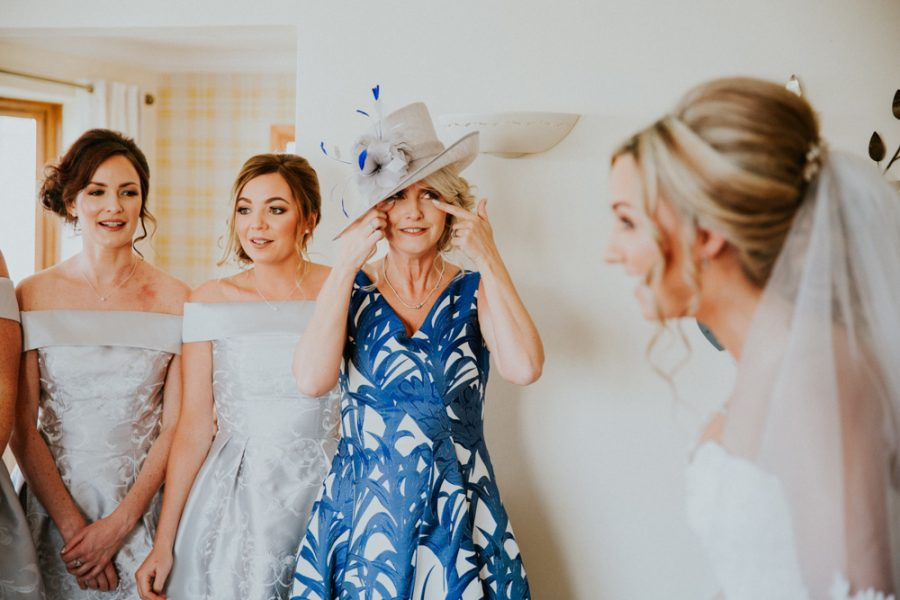 Your venue!
There's nothing to say that you can't use the natural colouring of your wedding day venue or setting to pair with your wedding! Whether it's a clean, stunning design like this chapel, the bushes in a garden ceremony, or you're working with the reflection of the sunset during a waterfront wedding, use the natural atmosphere of your wedding to bring your colour into play.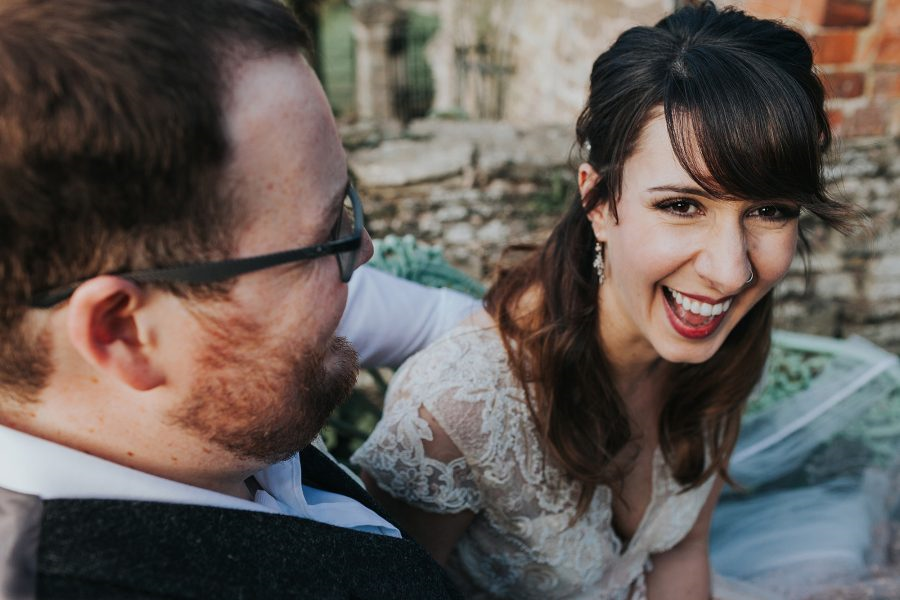 Invitations and stationery
Get your pops of colour out early with your save the dates, wedding invitations, or then working it into your stationery! We are in love with this clear design paired with the dusty pink writing and coral envelope. It's an absolutely stunning combo that really makes the coral pop.
Florals on your stationery, or even personalised signs that get into the coral tones are another great way to incorporate coral into your day.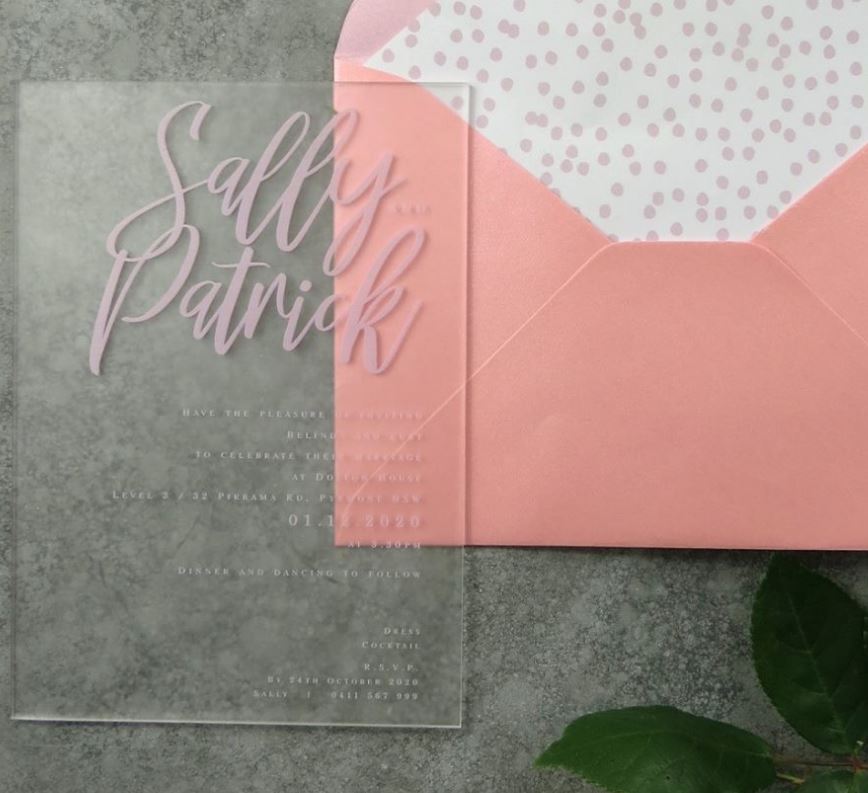 The food!
Your cake doesn't have to be the only food that stands out! A coral candy bar, fruit platter or cheese board styled around coral colours and tones will not only look fantastic, but they'll taste great! It's those little bits that show the attention to detail you've gone to in order to really nail your colour scheme that will have your guests leaving impressed.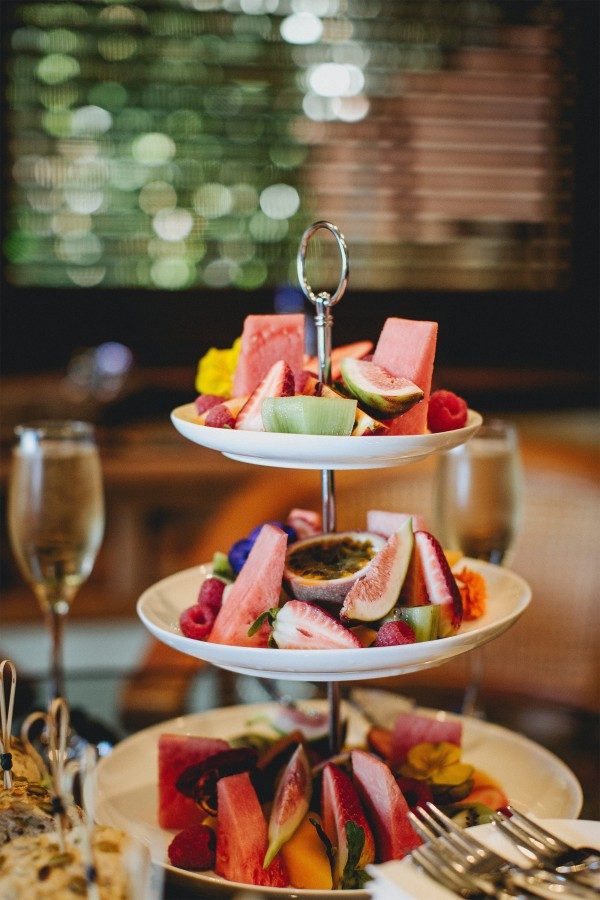 Neon signs
Neon is a big trend right now. Paired with the personalisation that you can add for your big day and neon signs are the way to go when it comes to your wedding!
However, if you want to steer away from the Las Vegas strip feel and make your wedding feel that bit more glam then opt against the traditional bright neons and find a sign with a coral neon sign. This lighter colouring will still give you a sign that makes a statement, without making it stand out for all the wrong reasons.