We're nearly a quarter of the way through 2018, and with it nearly a quarter of the way through a year with some gorgeous  – or depending on your personal preferences, not so gorgeous – wedding trends.
Every year we make a point of taking note of what the popular trends for the year are going to be and what trends we think will continue or be seasonal. So here's our list of wedding trends to watch out for this year.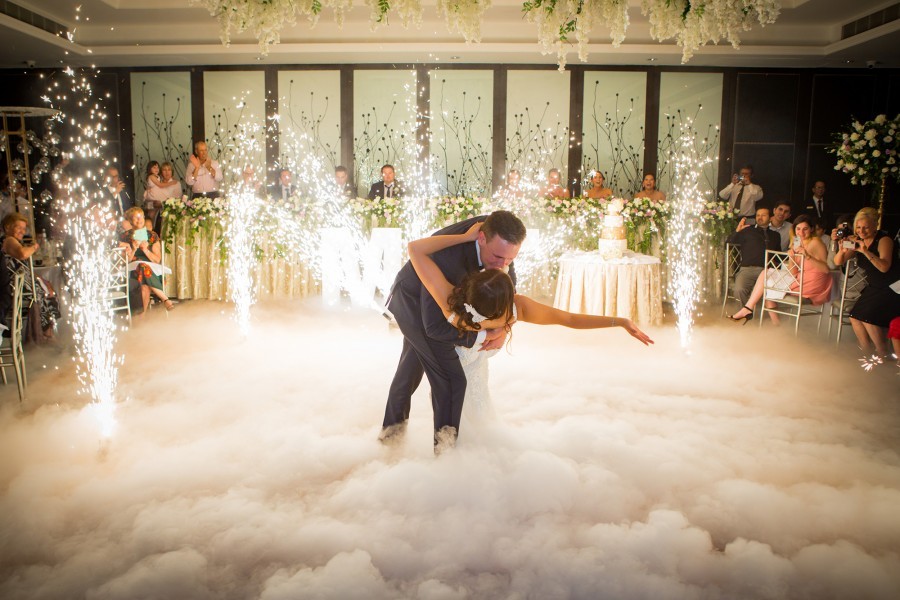 Luxe weddings are taking over
It doesn't matter if you're going for a rustic wedding, boho chic wedding, or contemporary wedding, luxury and glamorous elements are starting to creep through. And with the aspirational images we see on Instagram it's not hard to understand why. Luxe is becoming a trend across all wedding themes and will continue to be popular as we continue to get ideas for #weddinggoals.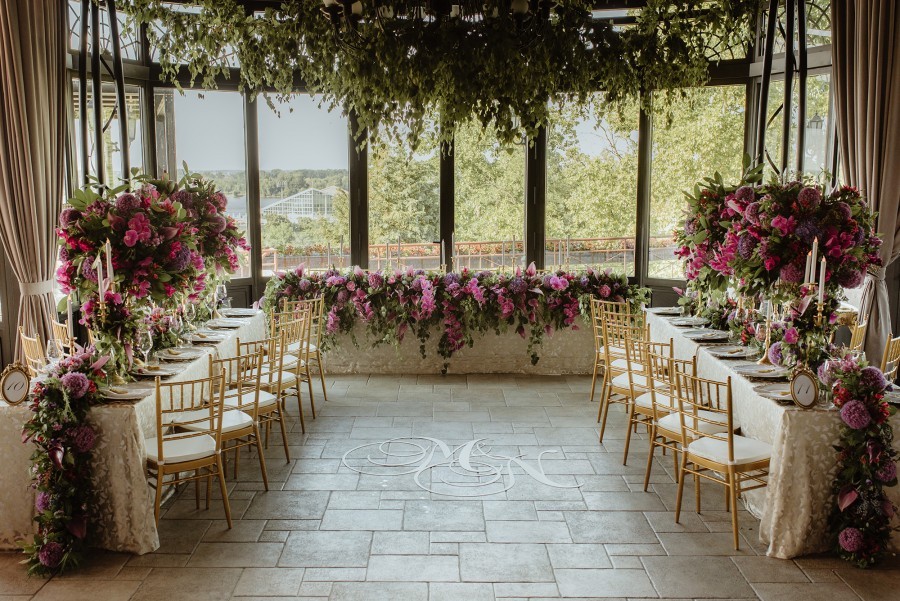 Rich colours are being chosen over pastels
Despite the fact that Ultra Violet has been named Pantone's Colour of the Year, more and more couples are choosing to have dark and rich colours featuring in their wedding rather than pastels, which have been quite popular over the last few years. In 2018 we're going to see less millenial pink and more dark blues, purples and reds. We're particularly seeing more men opting for burgundy elements in their groomswear. Can anyone say Armie Hammer at the 2018 Oscars?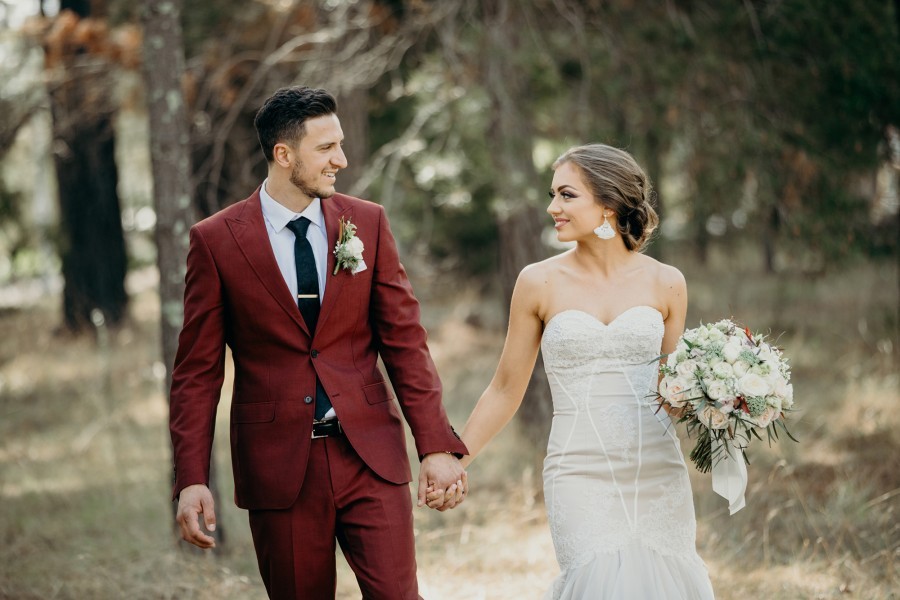 Personalised neon signs and cut outs
Something that we've seen a lot of restaurants starting to utilise are neon signs. And no we're not talking about the flashing 'OPEN' sign but neon signage being used for ambience and light in a venue. This is definitely making its way into the wedding industry with different neon features being used in weddings. And even though this was something we started to see in 2017 we definitely think that the neon trend will continue. If you've used Instagram Stories lately you'll know why!
One thing we're noticing across the board is that more couples are opting for personalised elements at their wedding. One great way to utilise this is through cut outs. These can be used for decor, signage, table numbers, place setttings and even bomboniere. What's certain is that fewer couples are opting for 'cookie cutter' weddings and want to make their day more about them.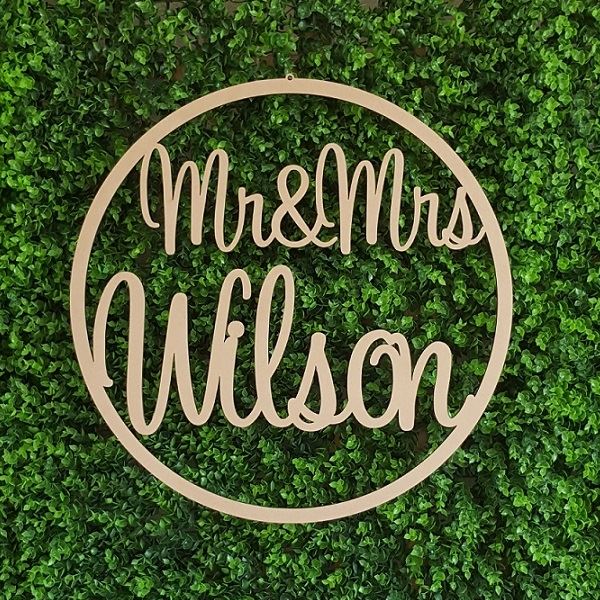 Semi circle alters are a thing
Have you heard about the 'circle of love?' These couples certainly have. Rather than creating a backdrop for the ceremony we're seeing the alter become the centrepiece instead. This really separates the couple getting married from their bridal parties and guests, making it all about them. And on that note…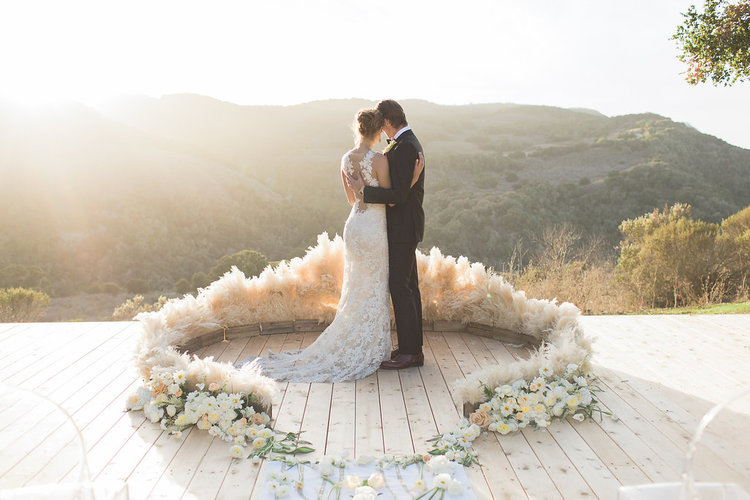 Circular patterns and hoops trump geometric designs
We're starting to see circles everywhere now. More and more weddings are using circular patterns in their decor rather than geometic designs, which were quite popular a year or so ago. We're particularly seeing more hoops being used when it comes to florals and greenery, with floral hoop decor and even hoop bouquets coming into the mix.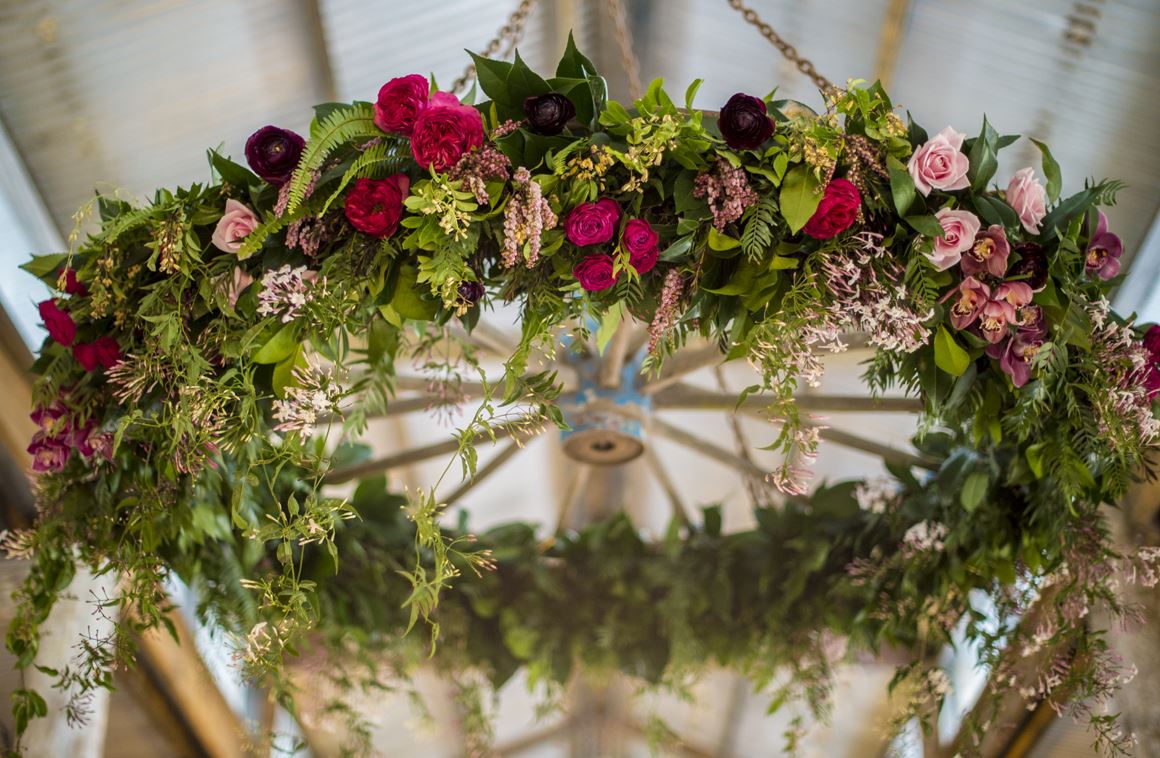 Celestial and edgy bridal dresses are in season
The one area where we are seeing those edgy designs taking centre stage is in bridal wear. Global designers are opting for edgy or sharp edged patterns this season. But we're seeing stars too! Planetary influences, stars and more circular patterns are making their way into wedding dresses from major designers, including from Con Ilio as well as Vera Wang's Spring 2018 line. Though to be honest, we're not huge fans so are glad wedding dress trends go in seasons!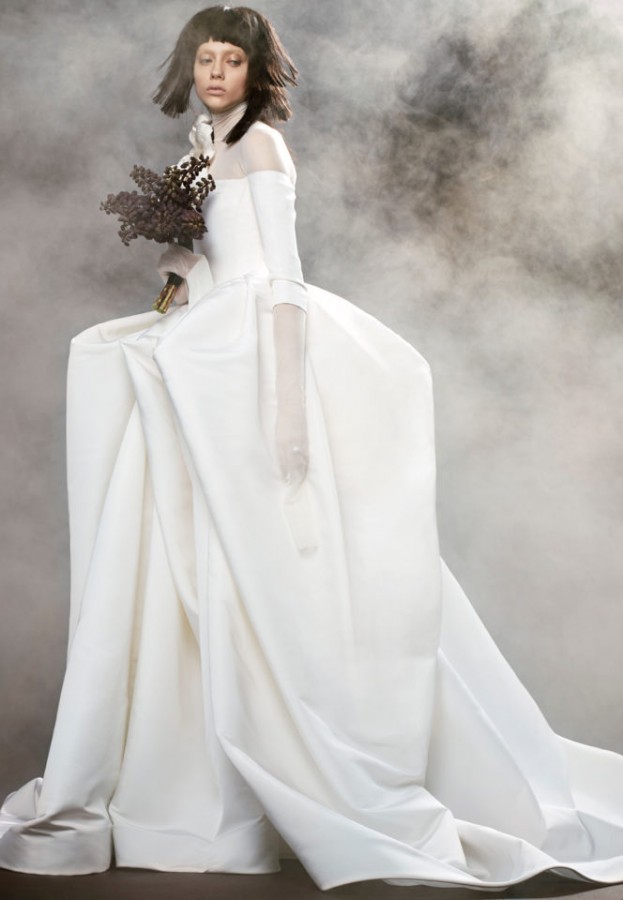 Industrial wedding venues are due for a comeback
While they were quite popular 5 or 6 years ago, industrial wedding venues have seen a bit of a slump recently. That should change with the emphasis on luxe weddings. How better than to demonstrate how extra you can be than by having an enormous, spacious wedding venue to deck out and host your nearest and dearest in?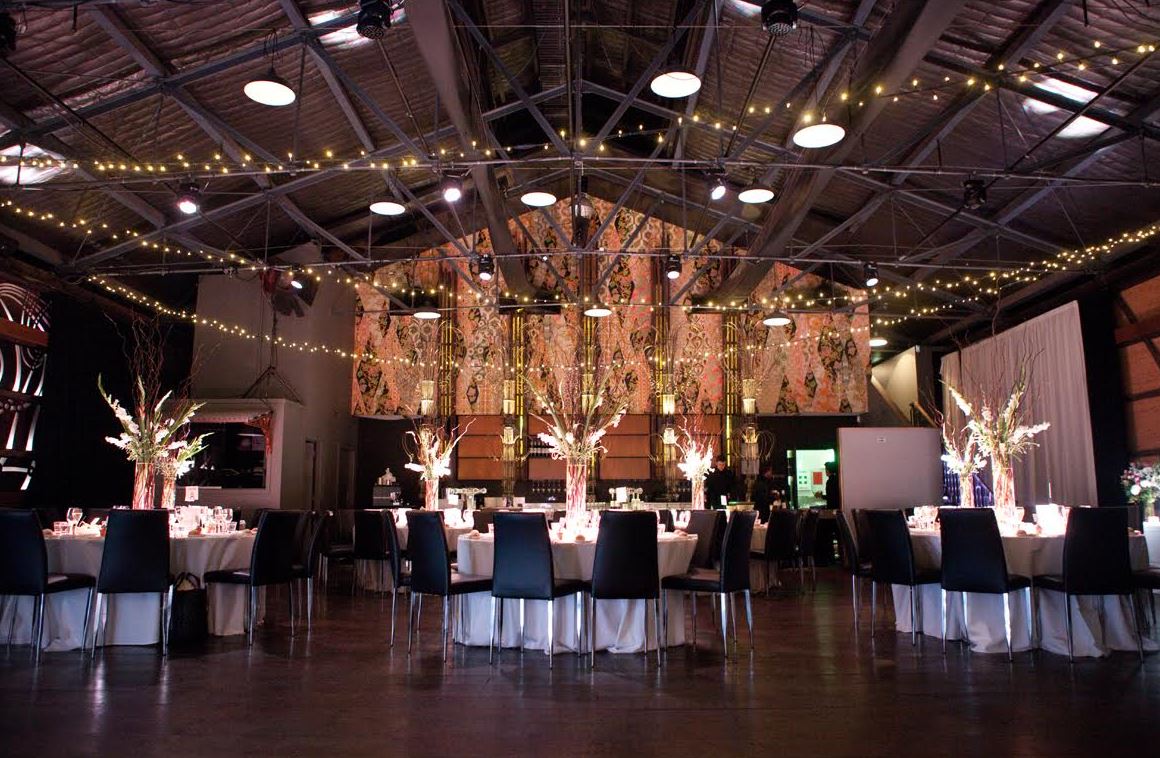 Moody is the new naked
While you may be a fan of the naked cake trend, we're started to see heavier cake designs come back into popularity. While the heavy icing might still be avoided, more heavy drip cakes and darker more rich colours are being used in cake design. We're especially seeing couples selecting black cakes for their big day. And we're not too far off when we say it's becoming a trend, Rihanna had a black birthday cake for her 30th this year!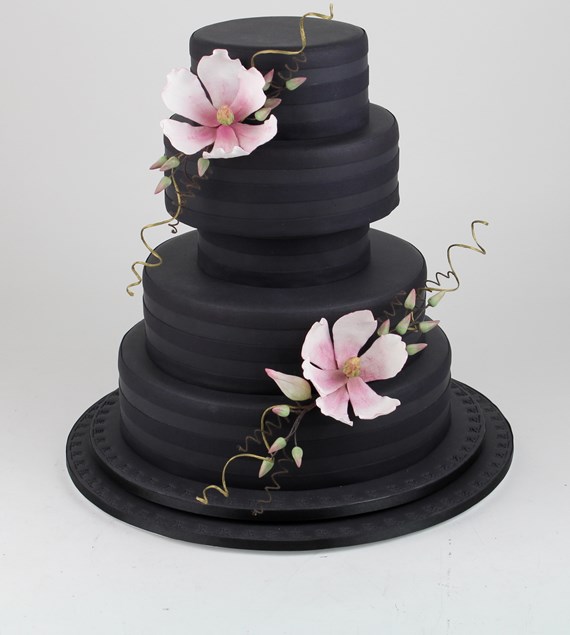 Greenery isn't going away
Definitely a trend throughout 2017, greenery is still being used a lot in weddings. Rather than the traditional floral-only look, leafy greenery, particularly natural or native greenery, can still be seen in bouquets, buttonpins and venue decor. It's the gift that keeps on giving!
Lookout for more Groomsmaids and Bridesmen
The traditional wedding party is no longer something that every couple feels like they have to abide by. We're seeing more couples choosing to have their nearest and dearest standing with them on their wedding day rather than who they think they traditionally need to choose. So expect to see more mixed bridal parties this year. It is 2018 after all!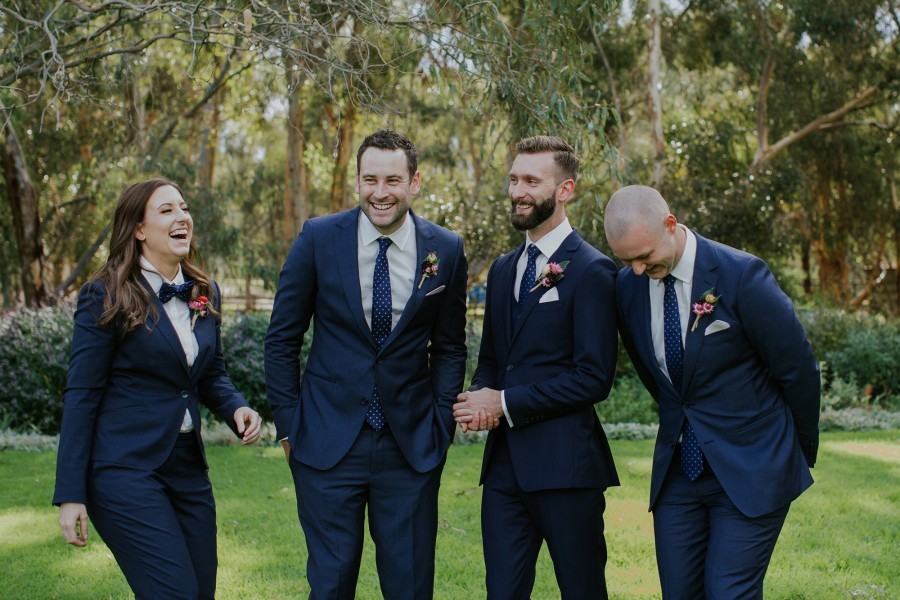 The Europeans are making their way down under
Whether it's 1800's style furniture, a beautiful candelebra, or an European-style wedding venue, European provincial influences are one to watch out for in 2018. It's definitely hard to ignore these global influences when we have so much access to them on social media.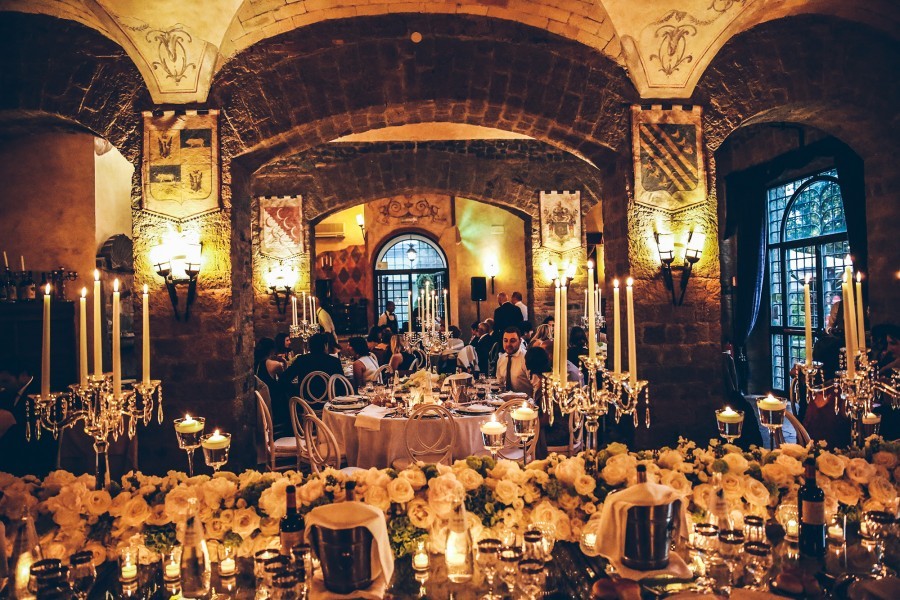 New-age bohemian weddings will become more popular
You've likely already noticed the rise in more new-age bohemian, or boho chic, weddings. In fact they were one of the most popular wedding themes of 2017. But what we're seeing now in 2018 is those luxe elements making their way into the boho weddings, particularly through macrame designs and crystals.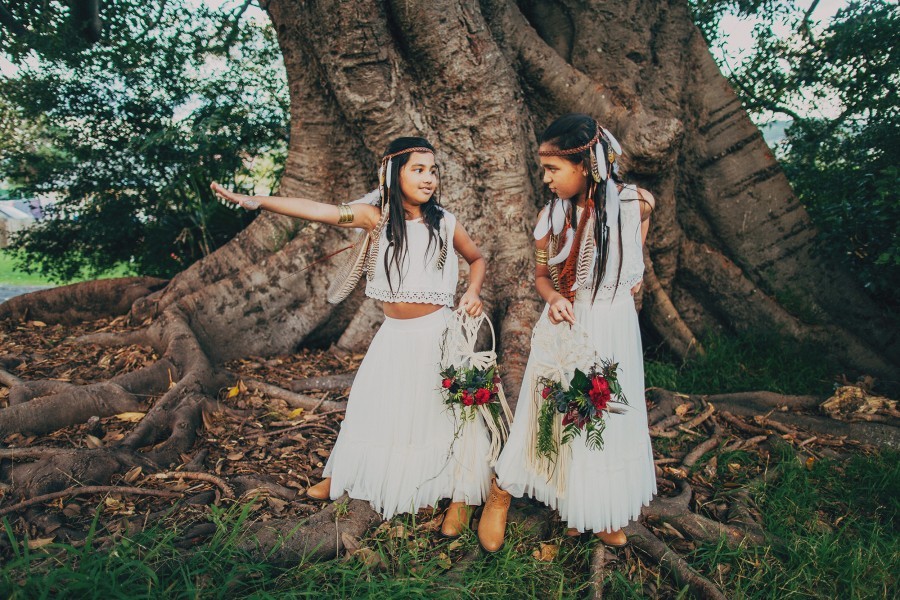 Casual is the new organised
One thing we are seeing more and more of with all of these trends is couples choosing natural and casual elements that make their wedding feel more homey. Whether it's the natural charm of greenery, homey feel, macrame, or personalised details, couples want their day to feel like it's been casually planned. Of course it doesn't mean that they are being cavalier about their wedding planning, more that they are putting in the effort in advance to make sure the day itself feels more natural.