One of the major attractions of a destination wedding is that it usually works out cheaper than a destination wedding costtraditional wedding at home. However it does depend on the type of destination wedding that you have, where you choose to go, what you have to pay for, and how many people come with you.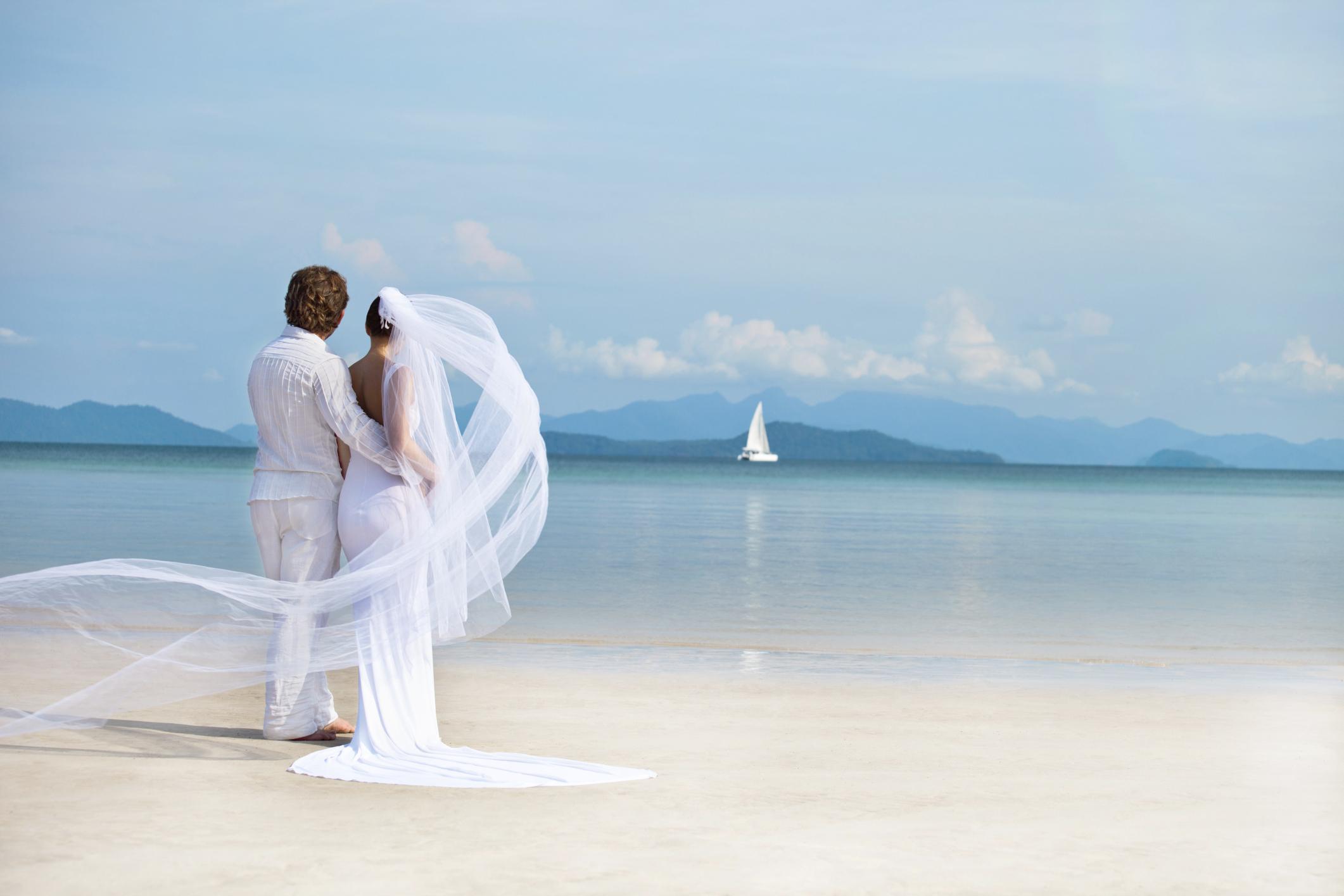 Here are two examples of destination weddings at either end of the price scale:
A modest destination wedding:
You travel to Bali for a week with just a few close friends and relatives who all pay for their own flights and accommodation. You book a resort that specialises in destination weddings, and pay an all inclusive price for the ceremony, celebrant, bridal bouquet, and a meal for your guests on the actual wedding day, as well as your own flights and accommodation. Overall the wedding will only cost you a little more than the average honeymoon.
A lavish destination wedding:
You travel to the Maldives with fifty wedding guests and pay for their flights and accommodation including extras such as welcome hampers in the rooms, and activities such as water sports or spa treatments. You hire an exclusive use wedding venue including private beach, and hold a similar ceremony and reception to the one you would have had at a more traditional home based wedding, with full catering and all drinks included.
There are various factors that make a destination wedding cost less than a traditional wedding at home:
You usually have fewer guests to pay for at a destination wedding as your initial guest list will be smaller and more people will have to decline invitations due to work or family commitments, or financial constraints.
You don't have to pay for a separate wedding and honeymoon as the two are combined. This also means you don't need accommodation for the night before the wedding and the wedding night as you will already be staying in a hotel at your destination.
Many resorts that specialise in destination weddings will throw in some of the wedding costs for free if you have a certain number of guests travelling with you. Many will offer the ceremony free of charge if you are spending more than a fixed amount on the reception.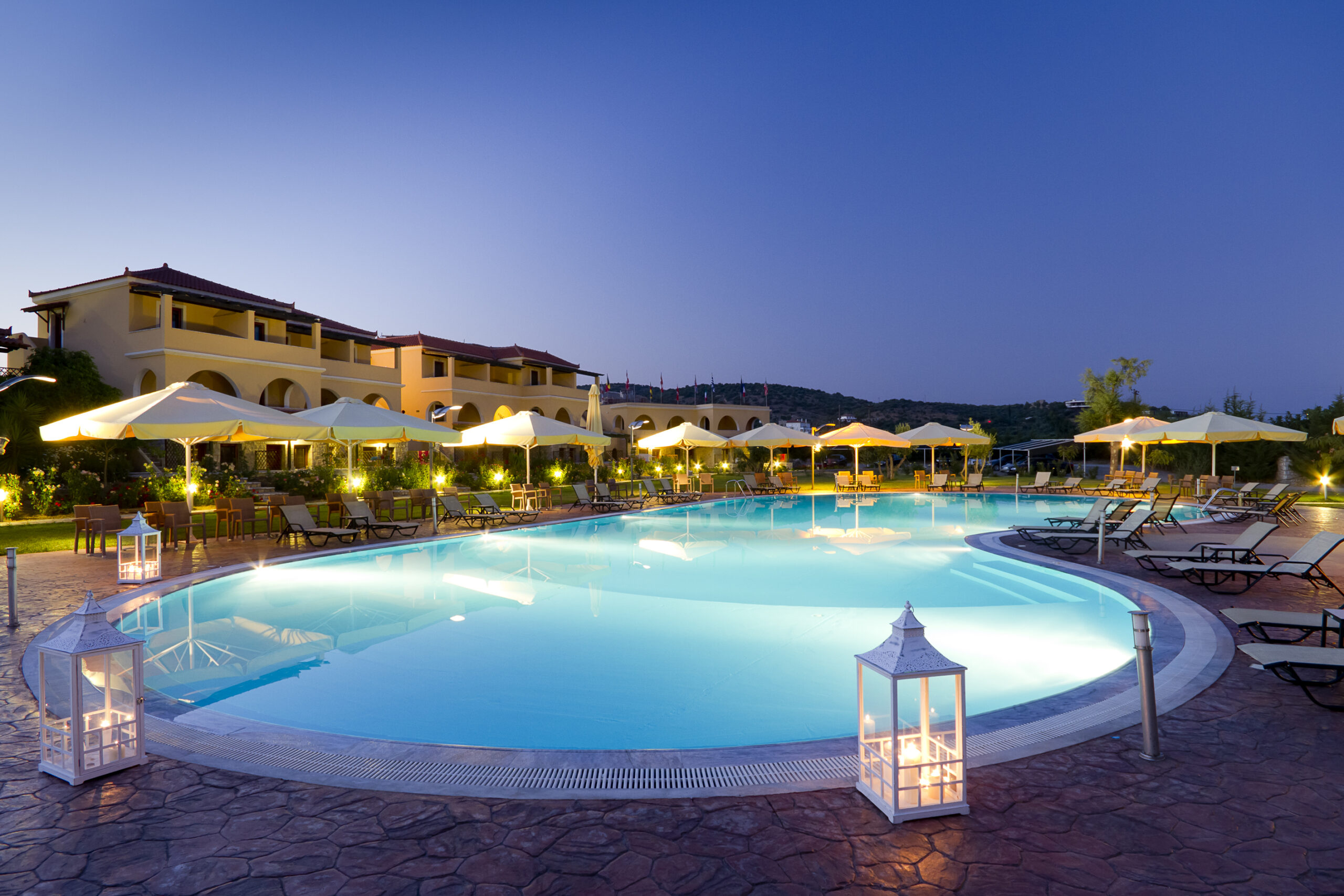 If you are planning a destination wedding, there are still some essentials that you shouldn't forget to budget for:
Wedding stationery
Even a destination wedding requires formal invitations and thank you notes, and as you will probably need to send additional information about your destination, flights, and accommodation, the postage might be more expensive than you expect.
Wedding outfits
You might be getting married on the beach but you will still want to look your best and put some thought into getting your outfits just right.
Wedding rings
Exchanging wedding rings is still a tradition to adhere to even if you are getting hitched far from home. Make sure you don't forget to pack those important wedding bands.
Wedding photos
Many couples take a photographer with them when they get married abroad. This gives them peace of mind that they will get high quality photos and they will have some comeback if the pictures don't come out well. Many resorts will provide a photographer, but make sure you see samples of their work in advance.
Bombonieres
They may not be the traditional sugared almonds, but it's always a good idea to give your guests something to thank them for coming to your wedding. Leaving a basket of local goodies in their hotel room is a lovely gesture, or give framed photos of them taken at the wedding destination.