"I was hungover, it was the middle of summer and very hot, and I ugly cried."
That might not sound romantic, but that is Kelly describing a proposal from now husband Keith! "And of course I said yes," the 37-year-old adds. Kelly married Keith on May 4, 2018 with 100 guests in Brisbane's Roma Street Parklands. "It was such a gorgeous day and we were both surprisingly relaxed and didn't cry or forget our words," explains Kelly.
A highlight of the day was the couple's 'witness lottery', where they selected two random guests to help sign the registry. "We also had celebratory shots right at the end of the ceremony and everyone joined in, our bridal party, our celebrant and all the guests," says Kelly.
"We wanted an easygoing, relaxed wedding day, free of too much mushy stuff and boring talking and incorporating more fun. It was a really happy day."
Photos courtesy of A Thousand Miles Photography.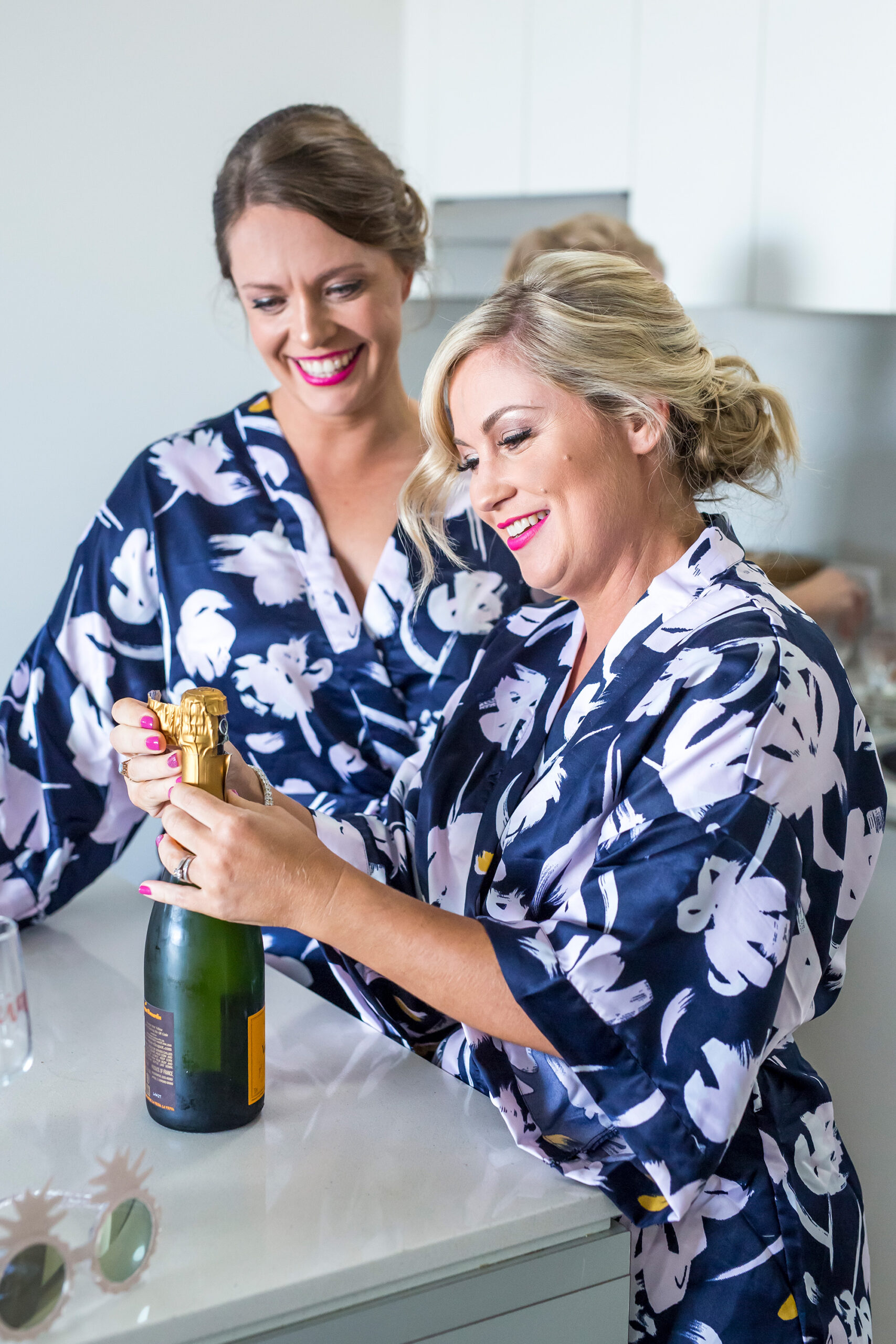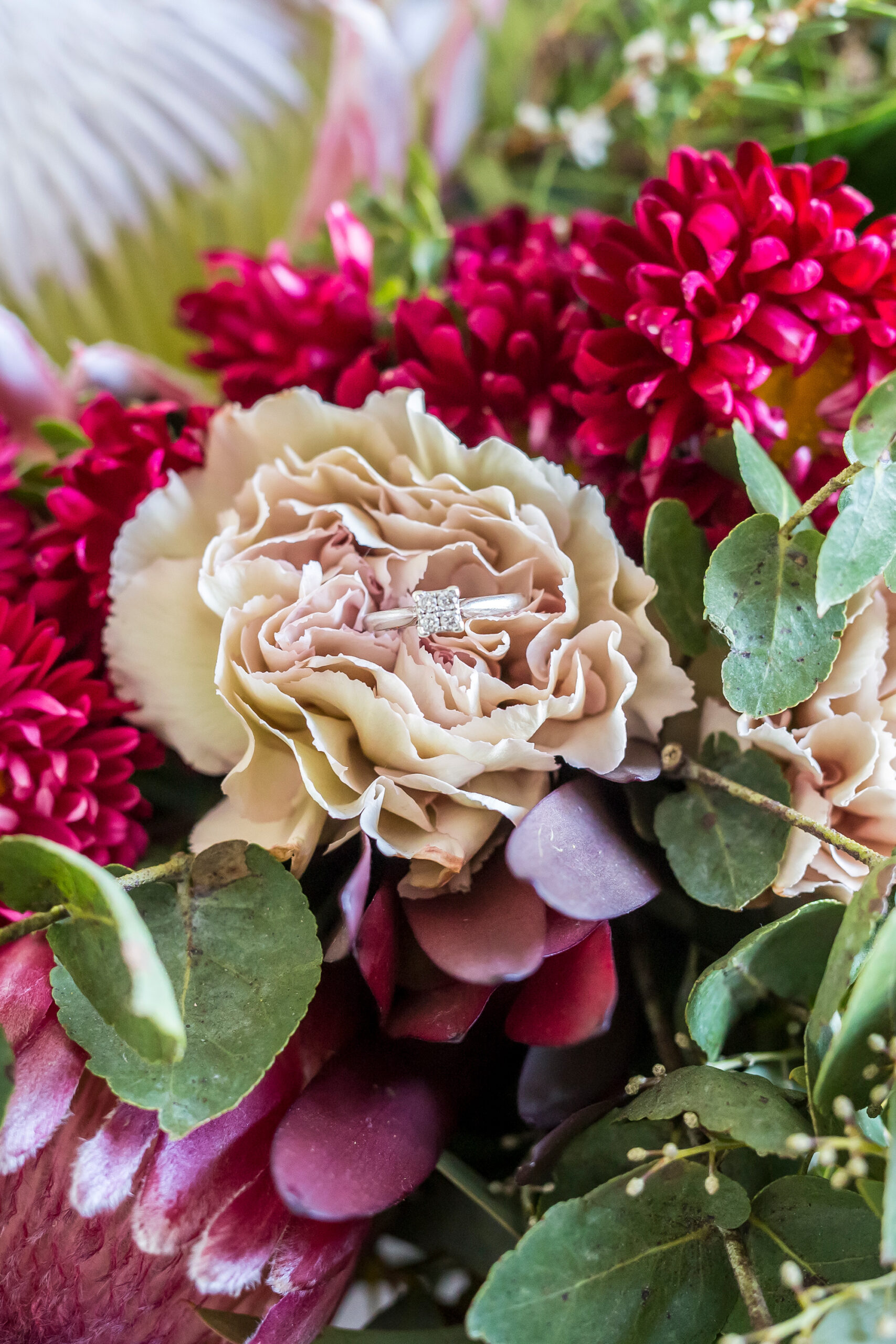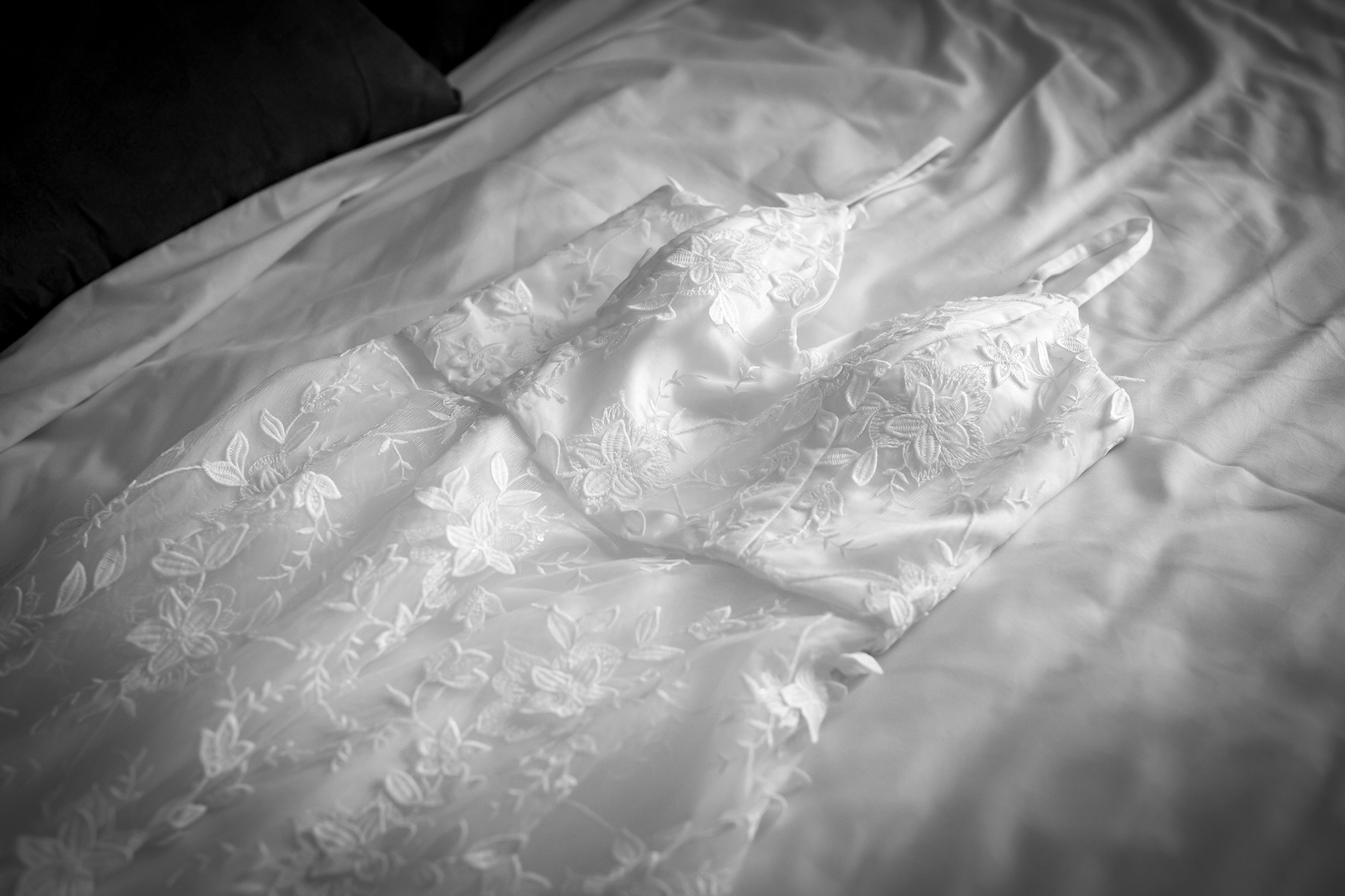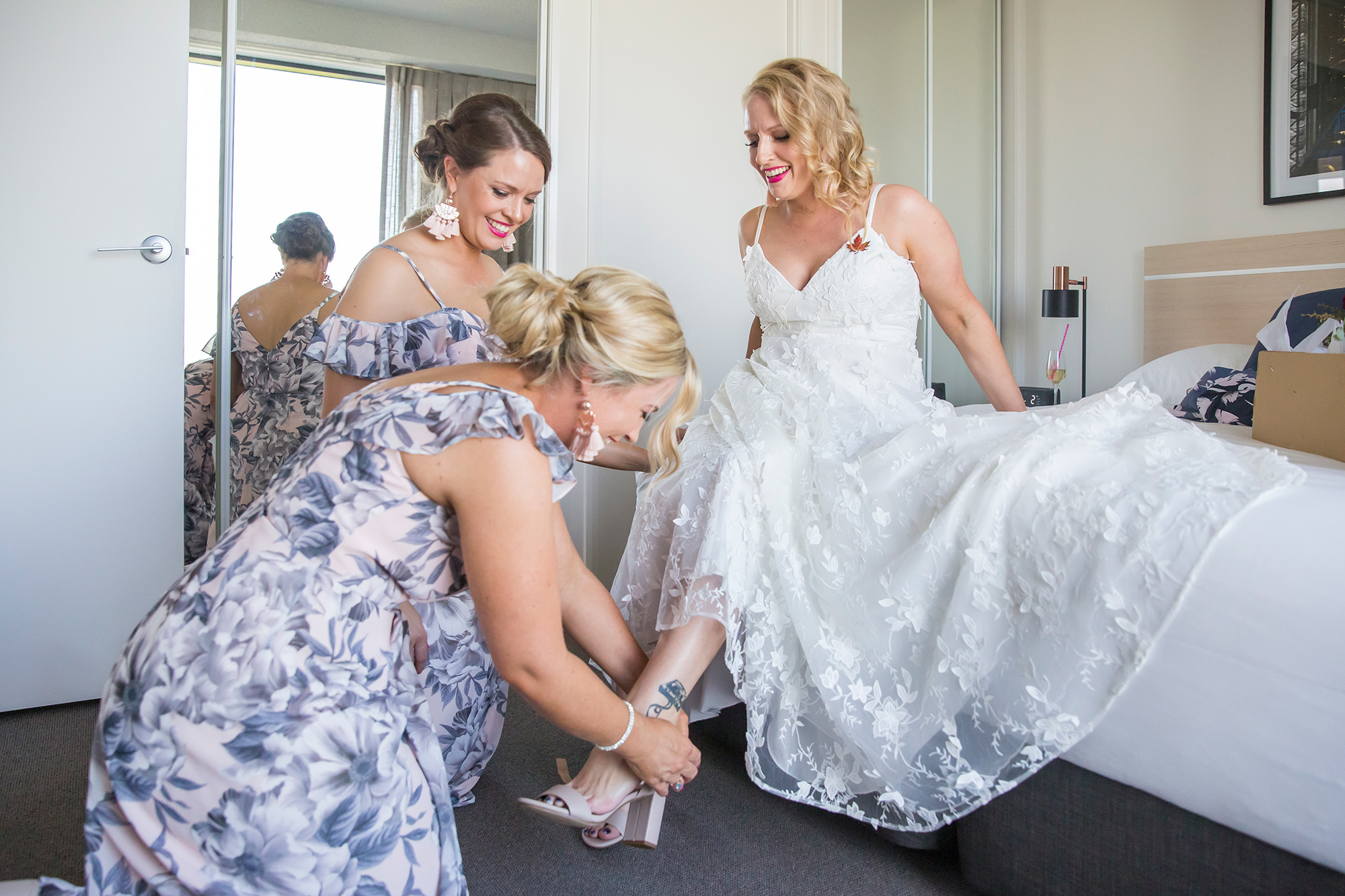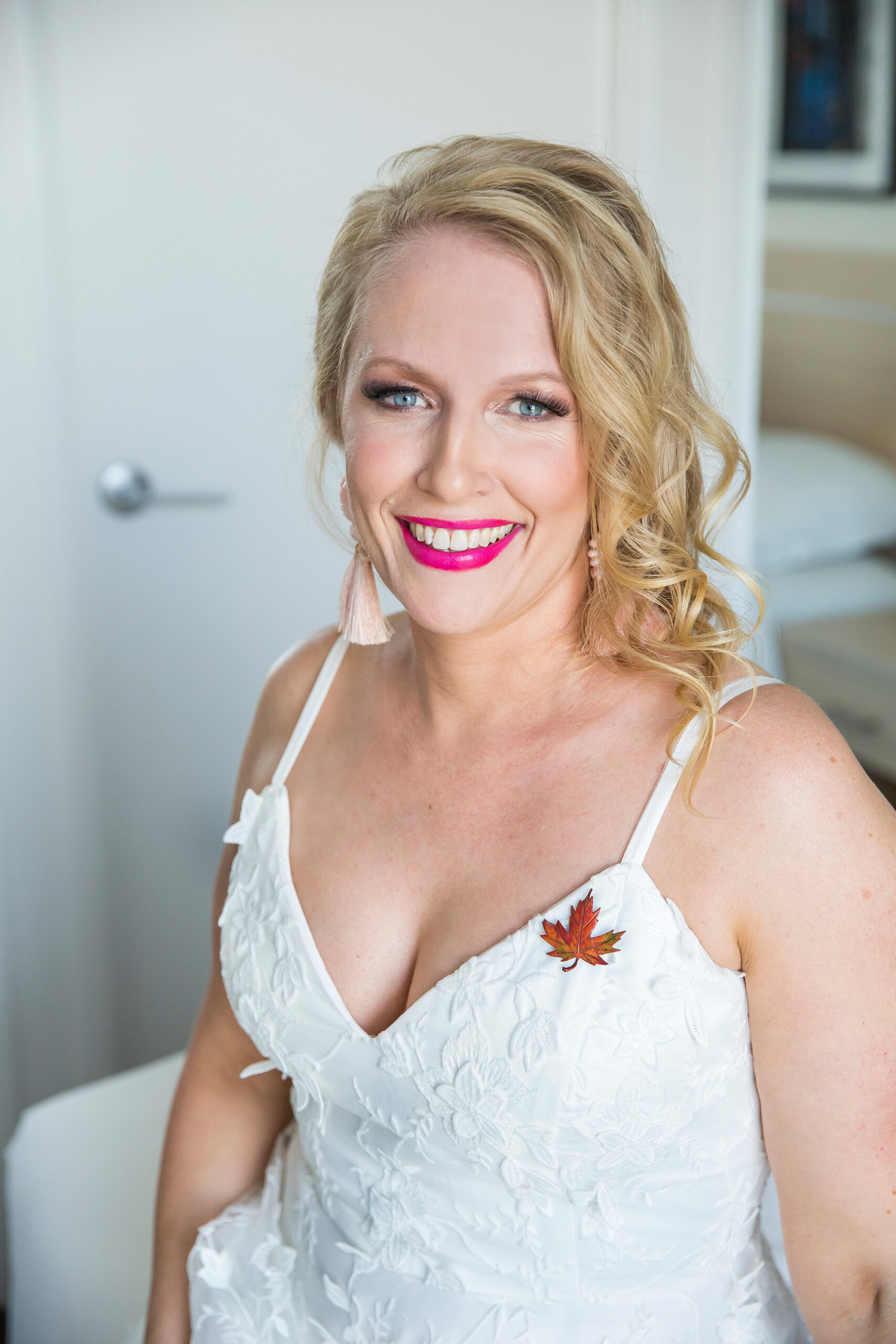 Kelly wore a maple leaf in honour of her husband-to-be's Canadian background.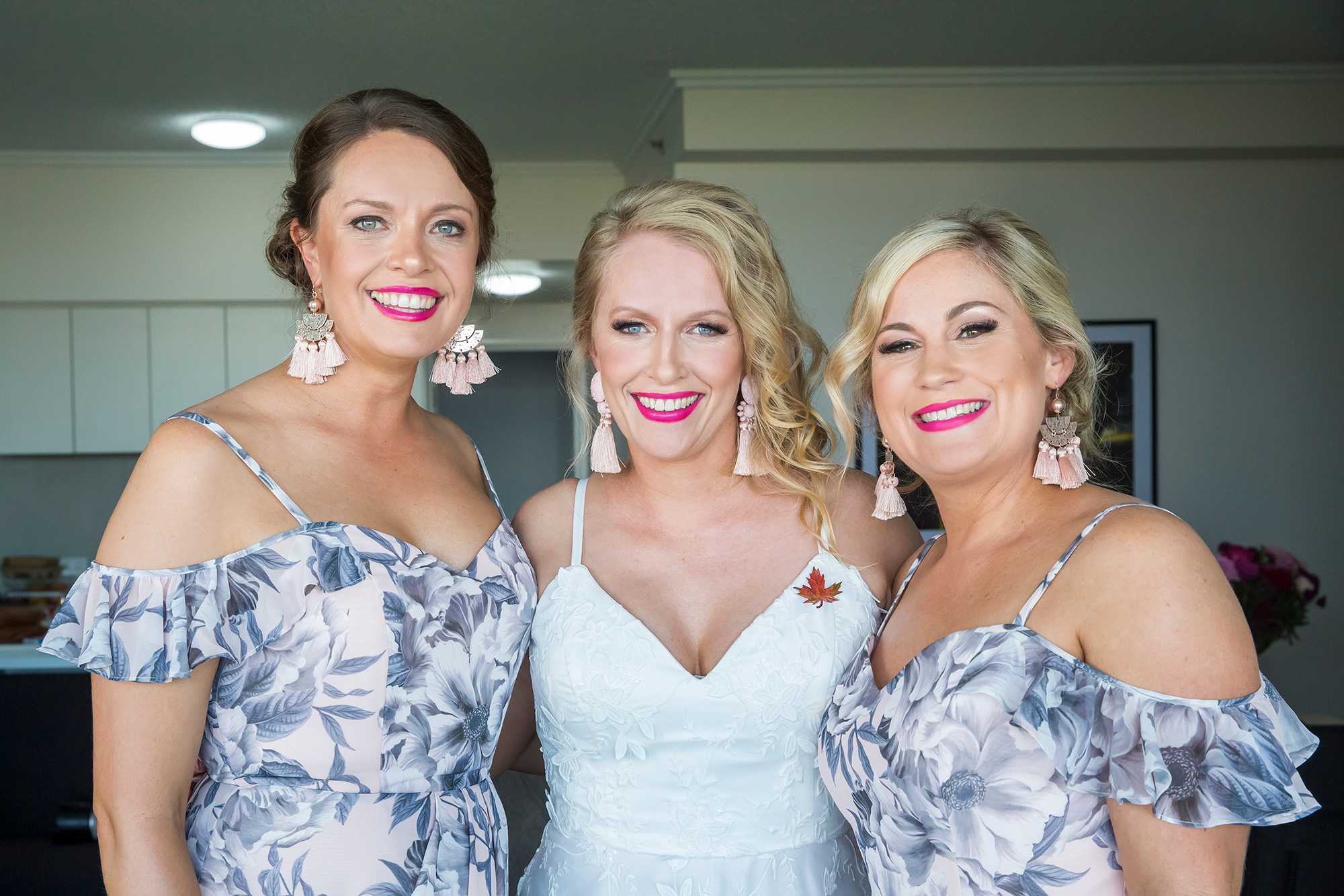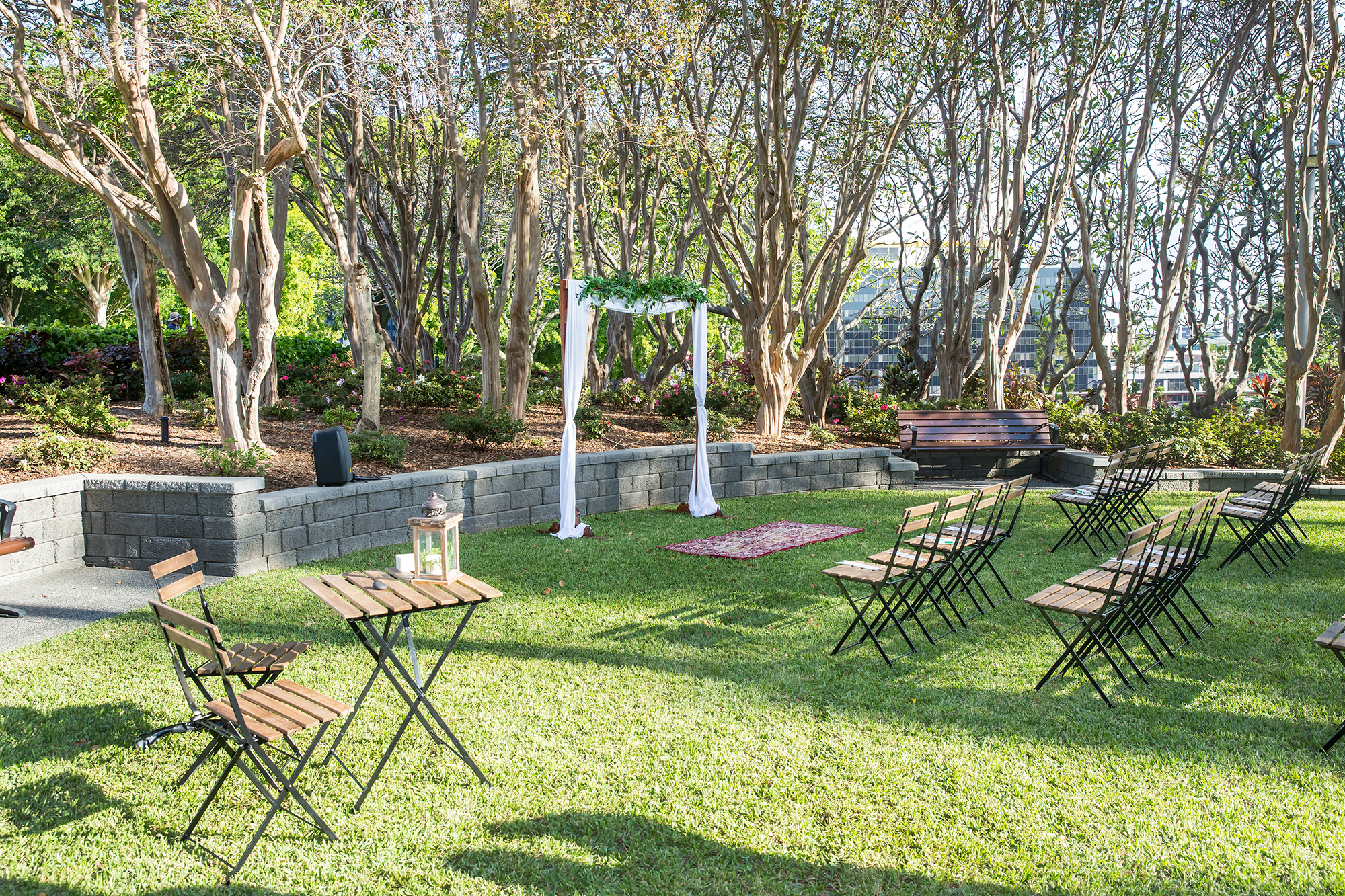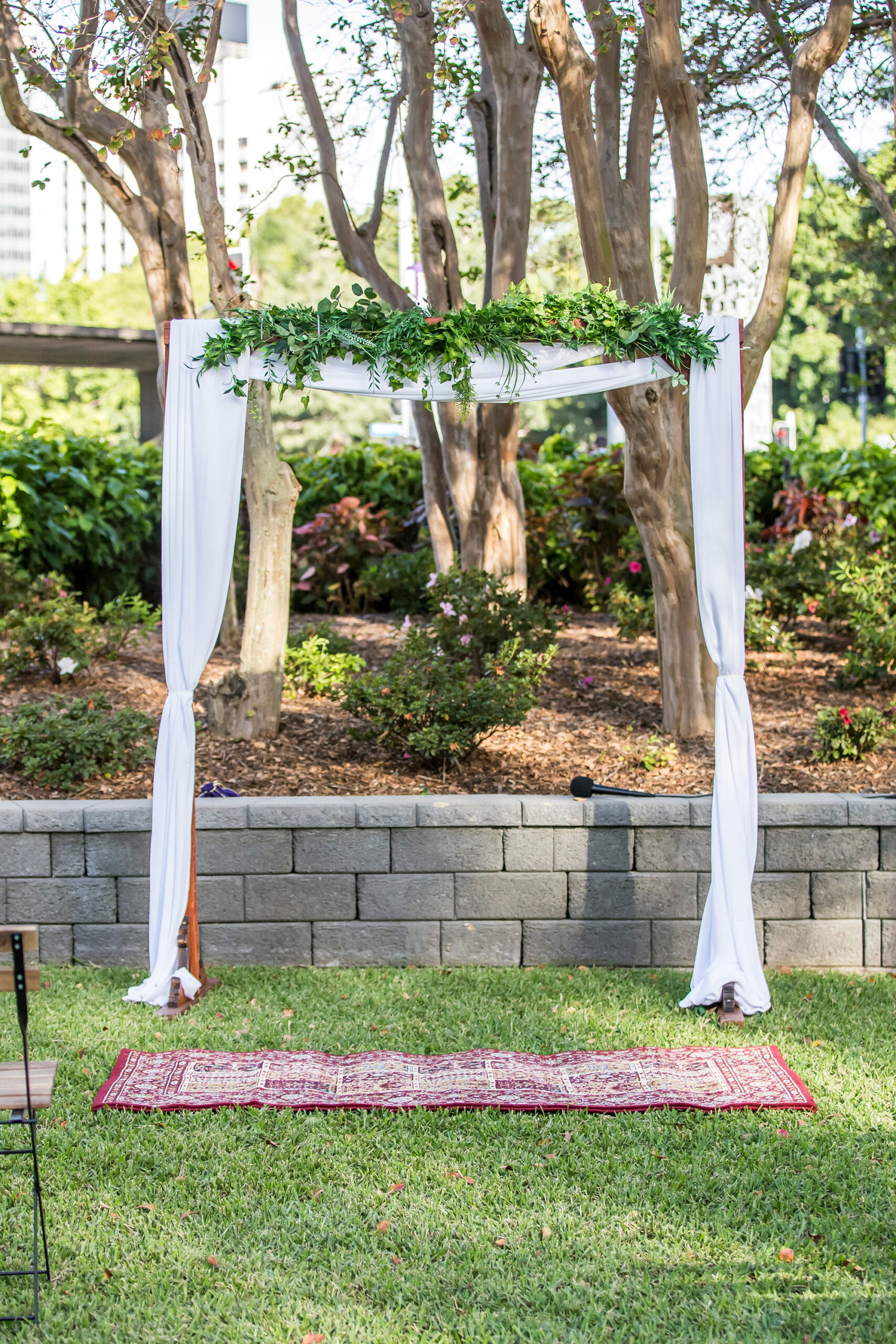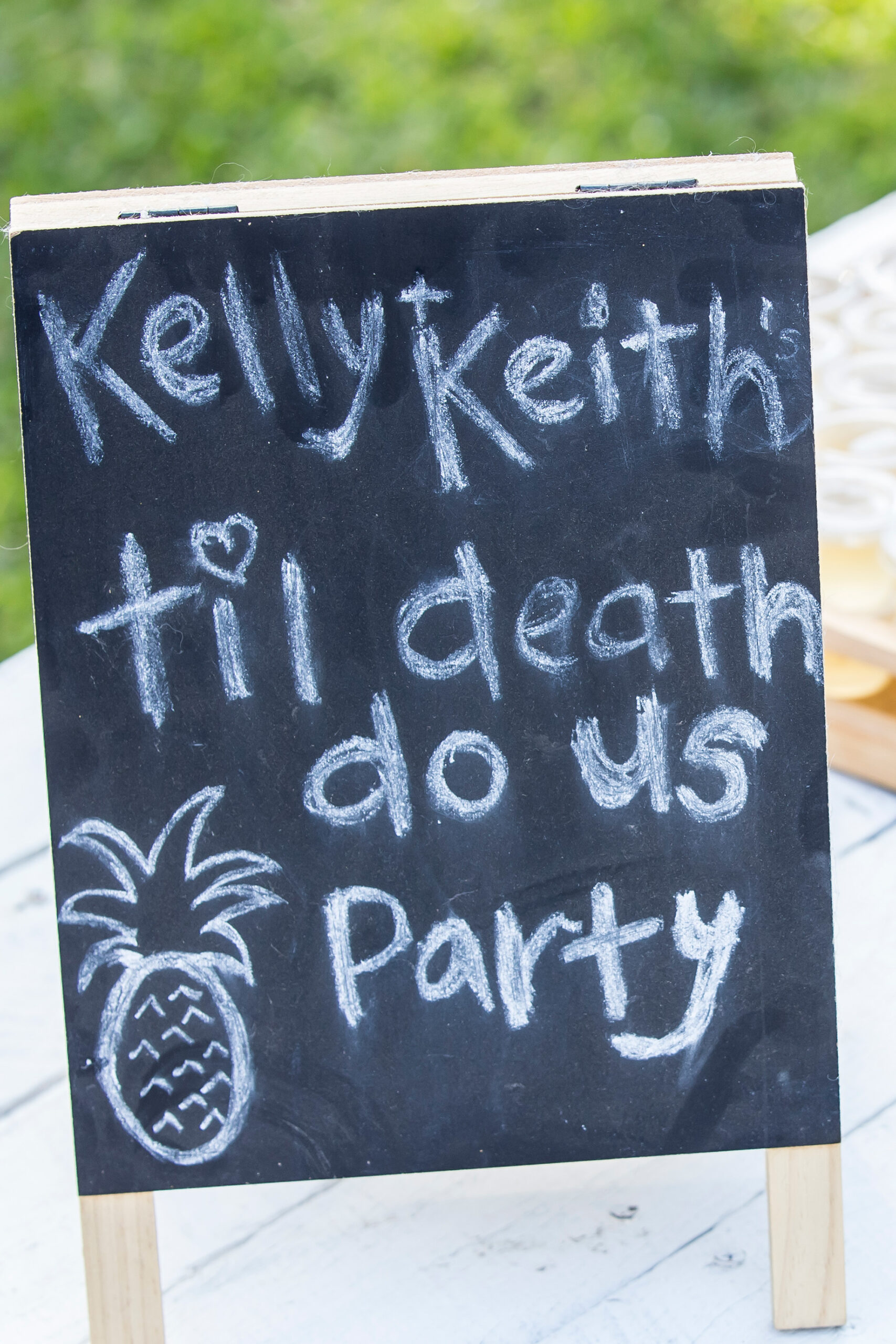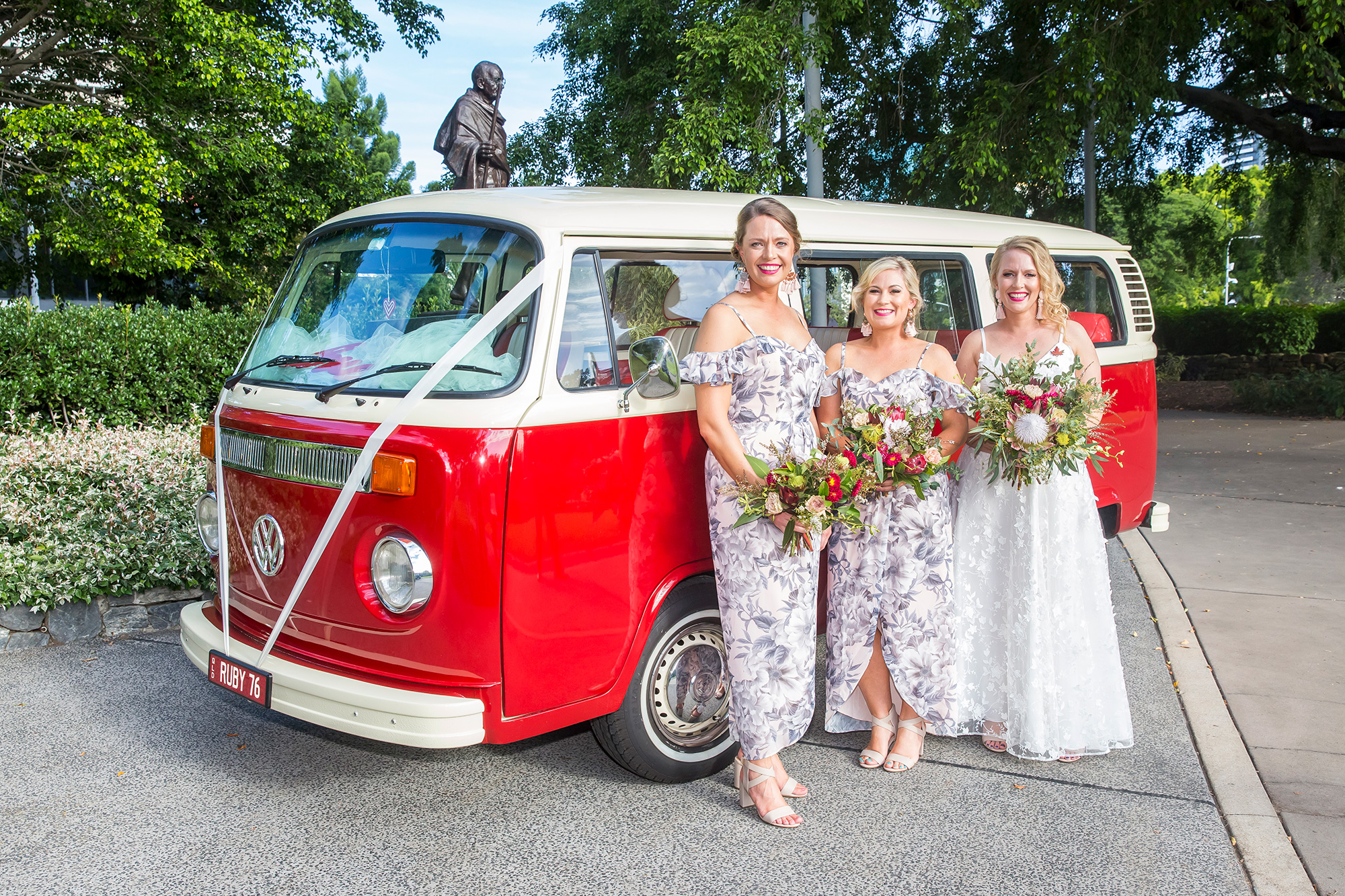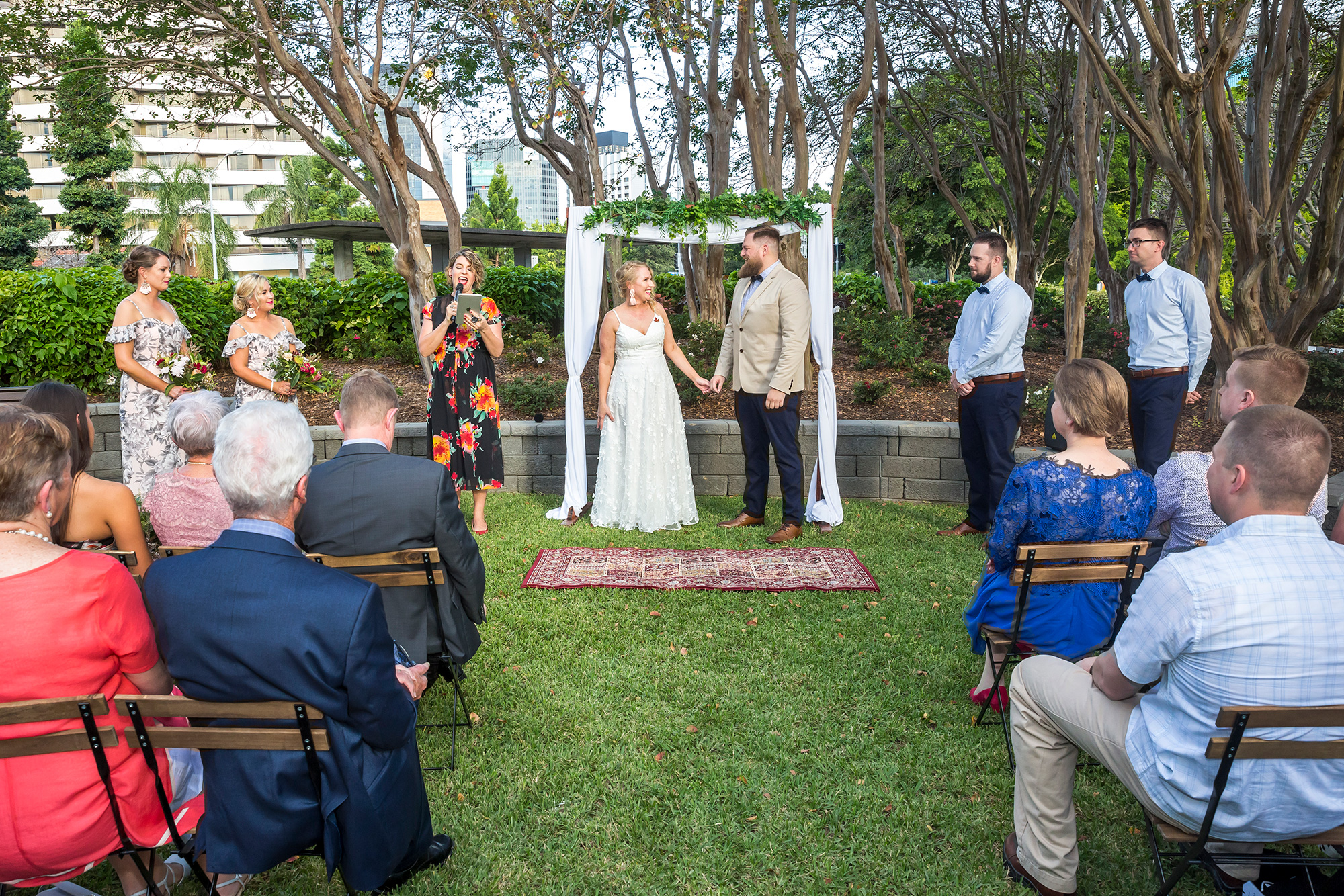 The couple were married by ex-journalist Roxy Hotten.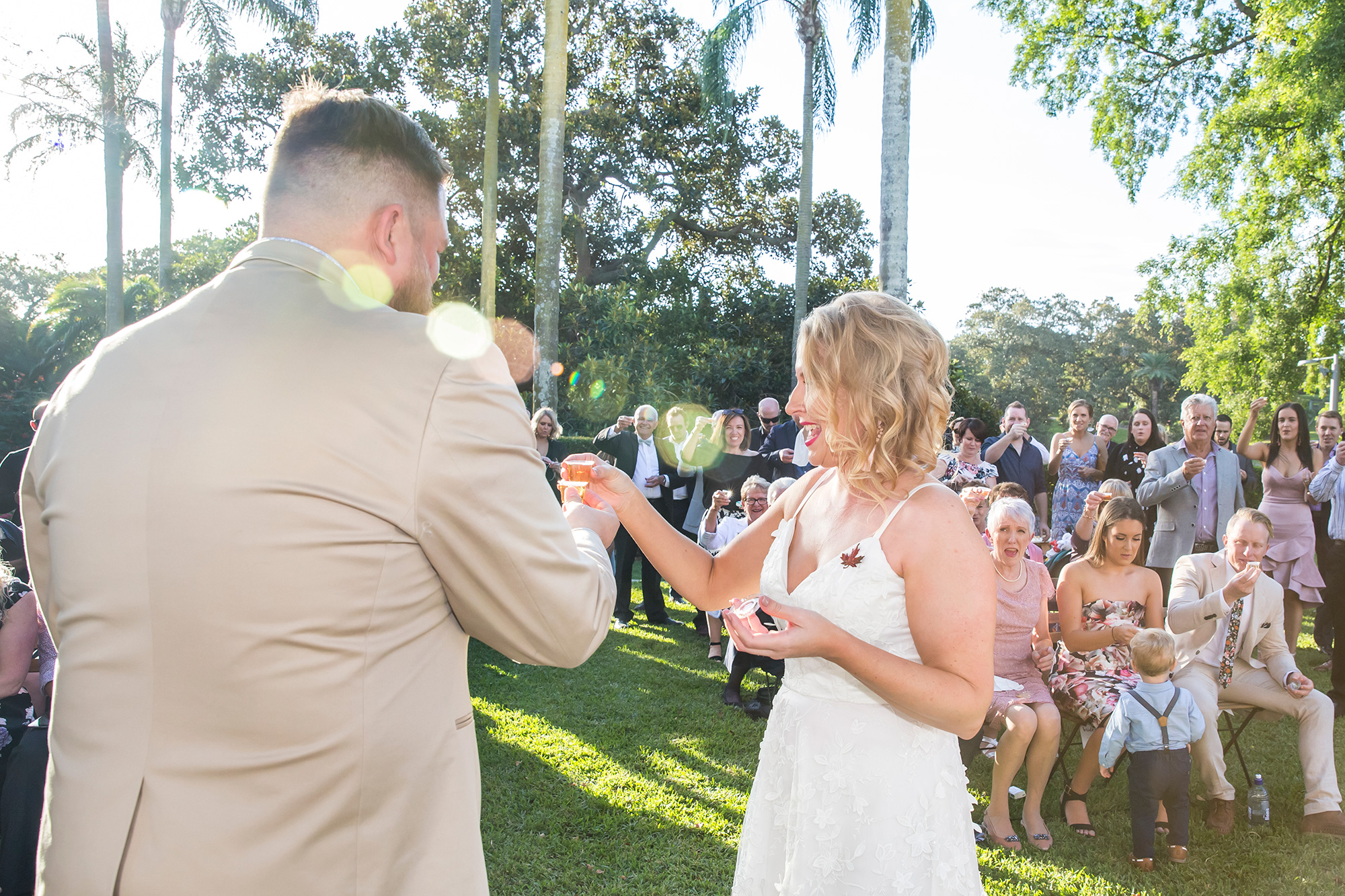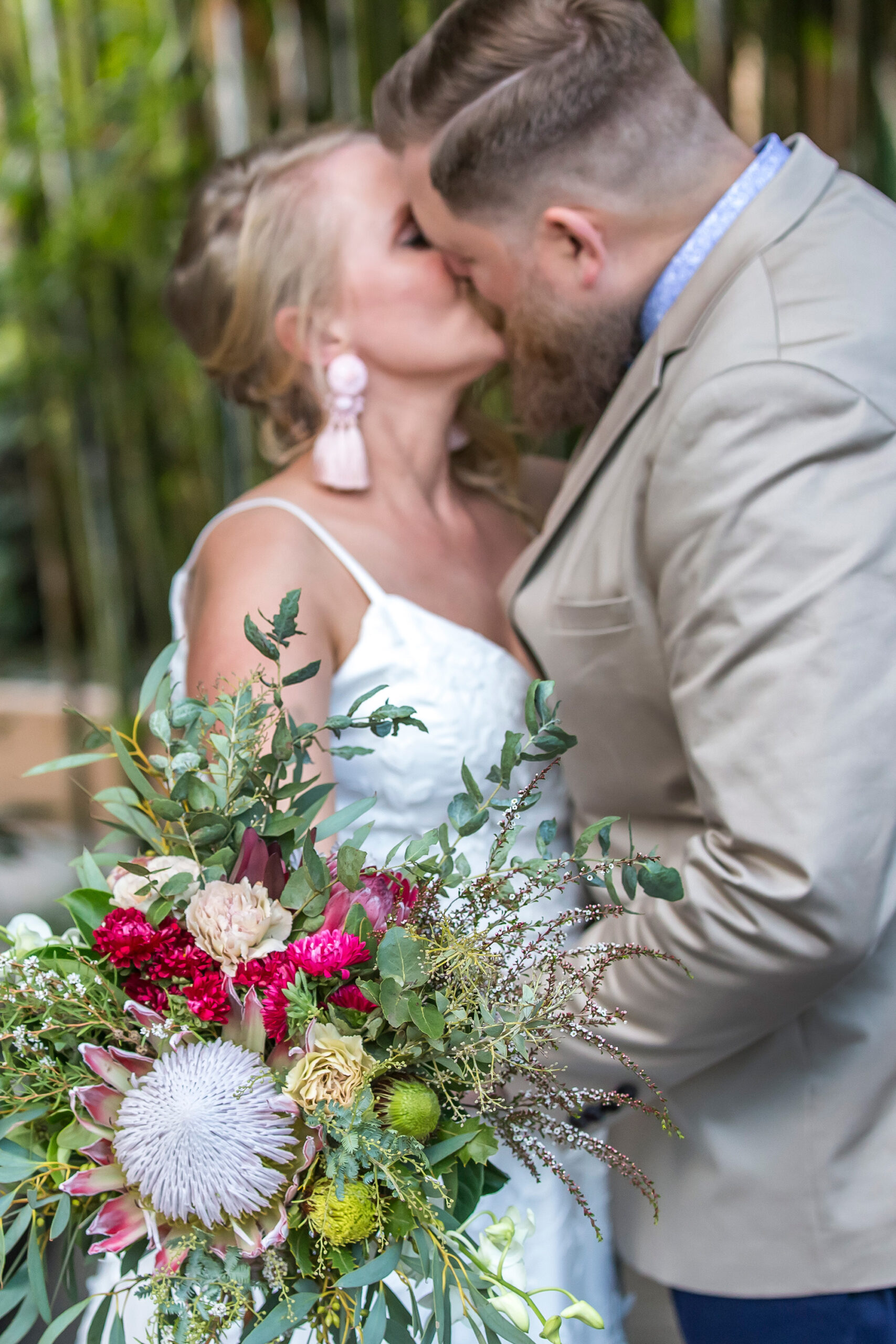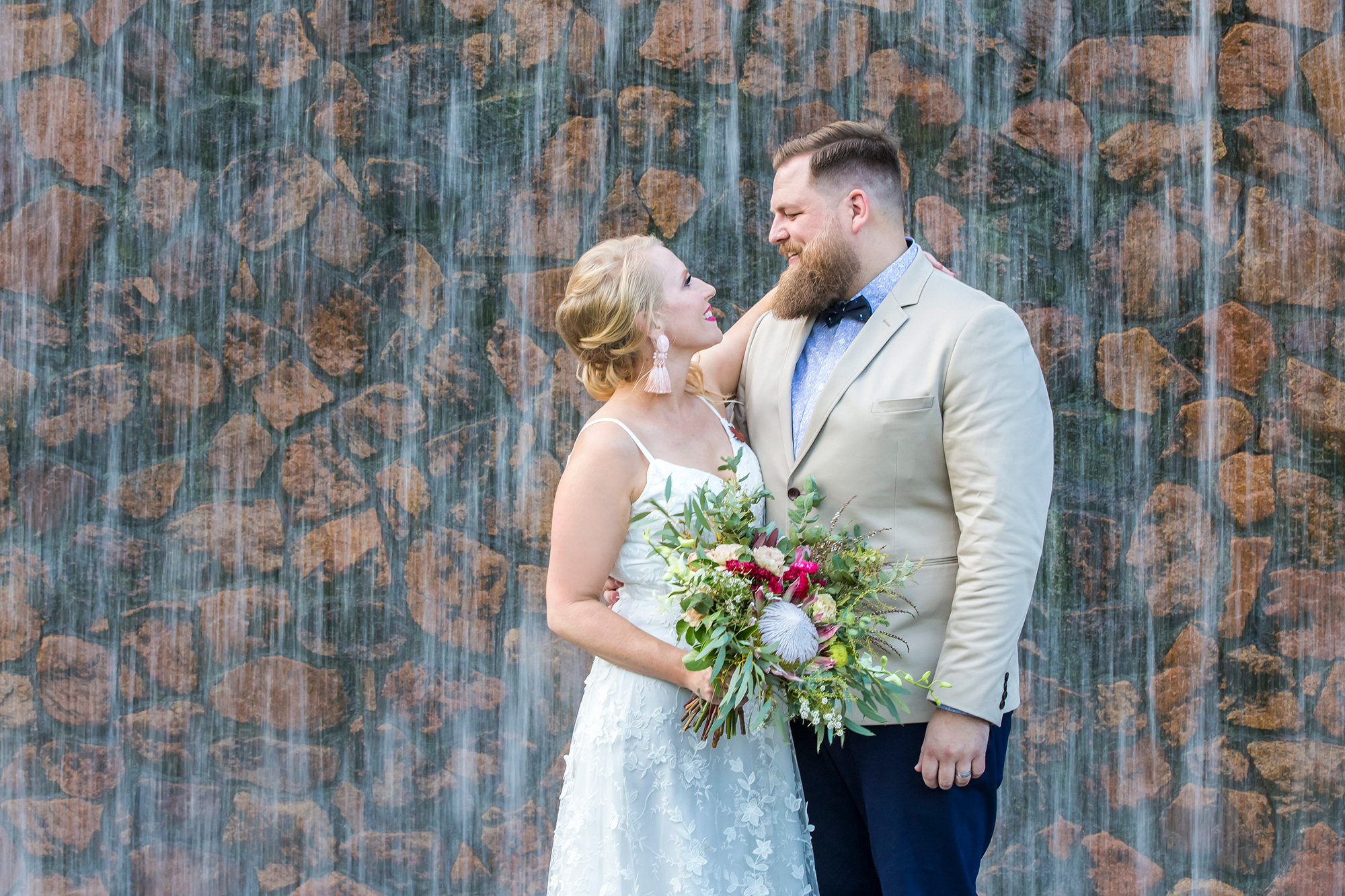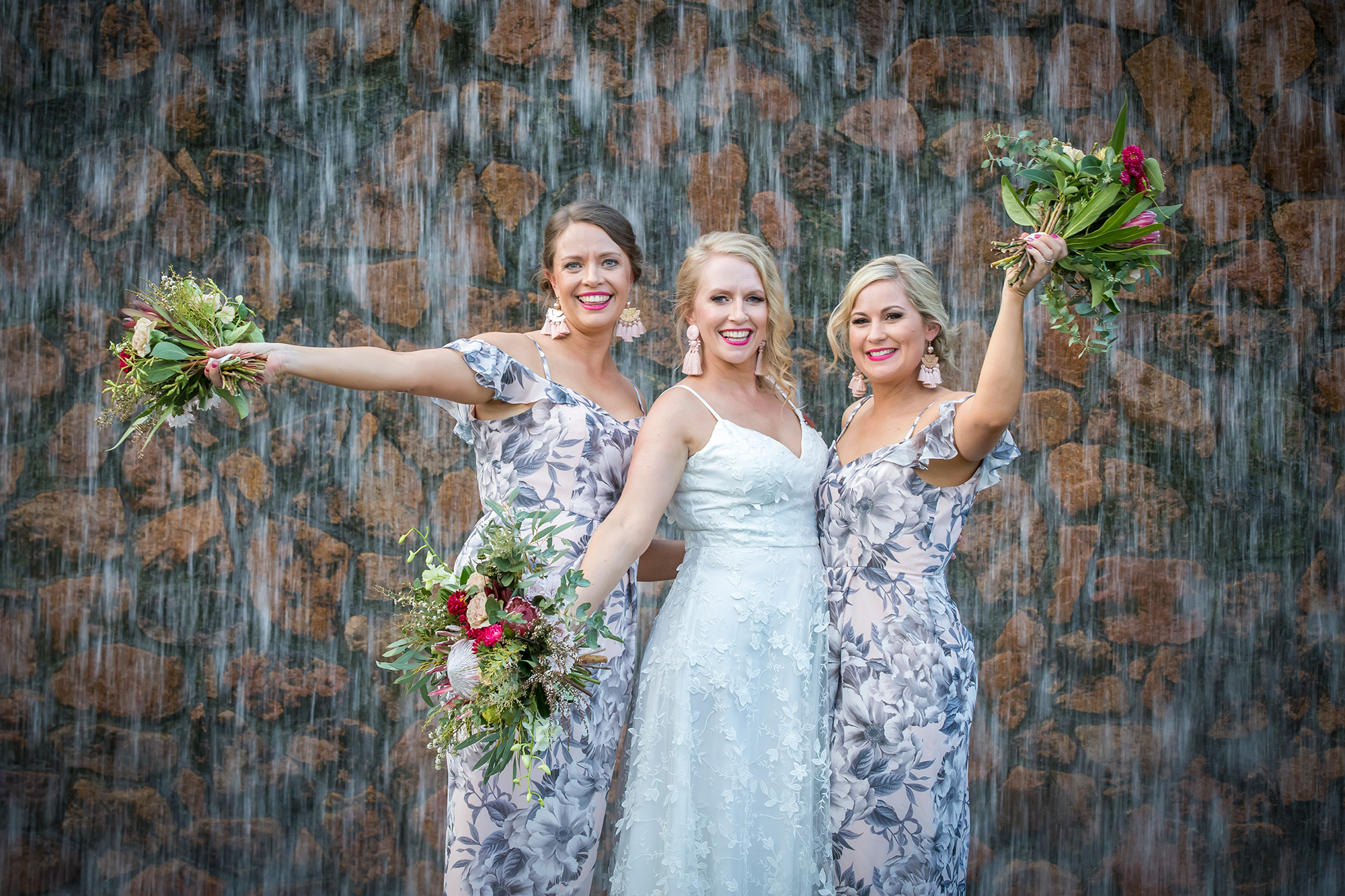 "Our wedding was the definition of an 'Easy Wedding'. The weather was gorgeous and our ceremony was so fun and simple, which is exactly how we are and what we wanted."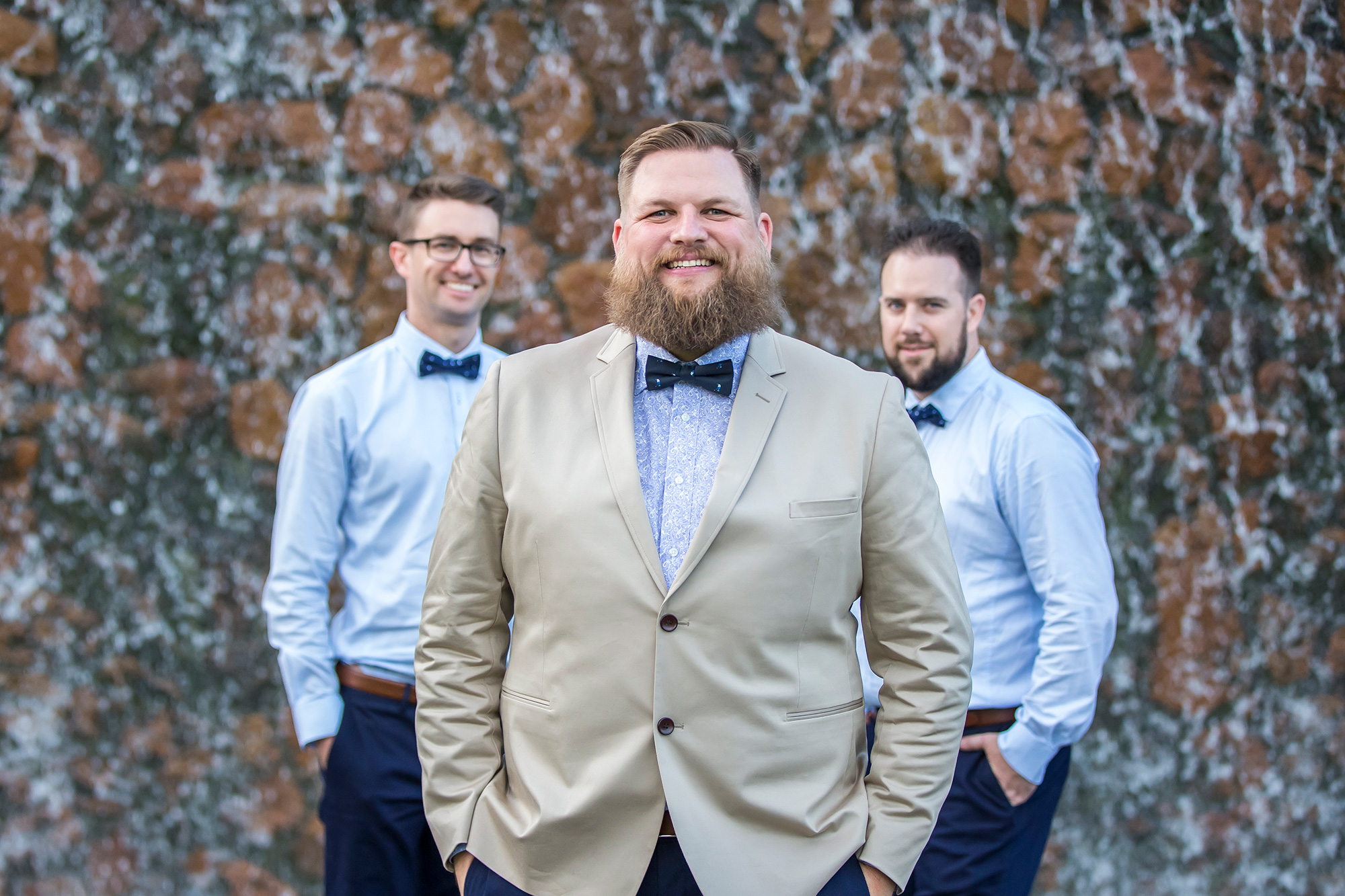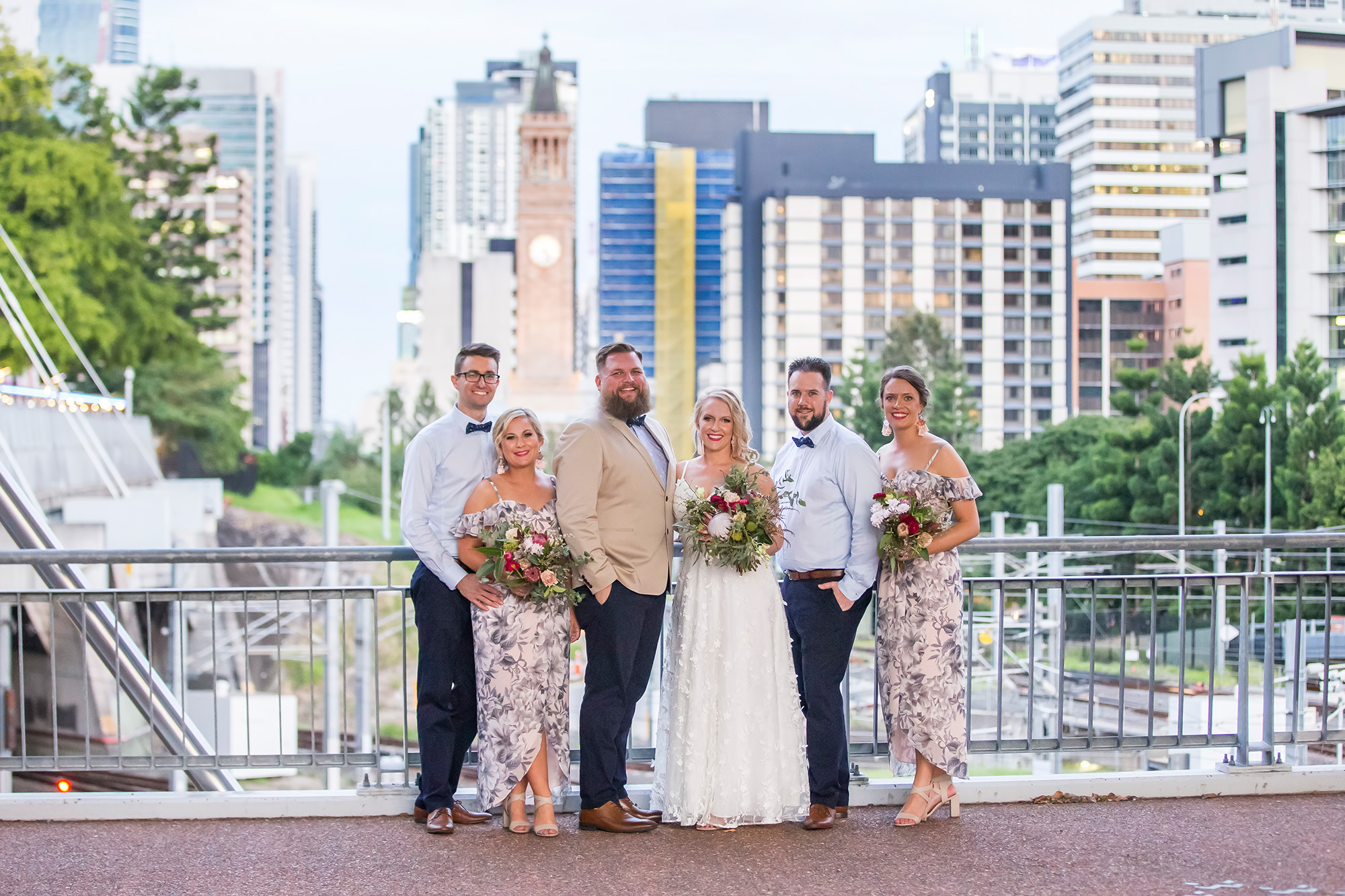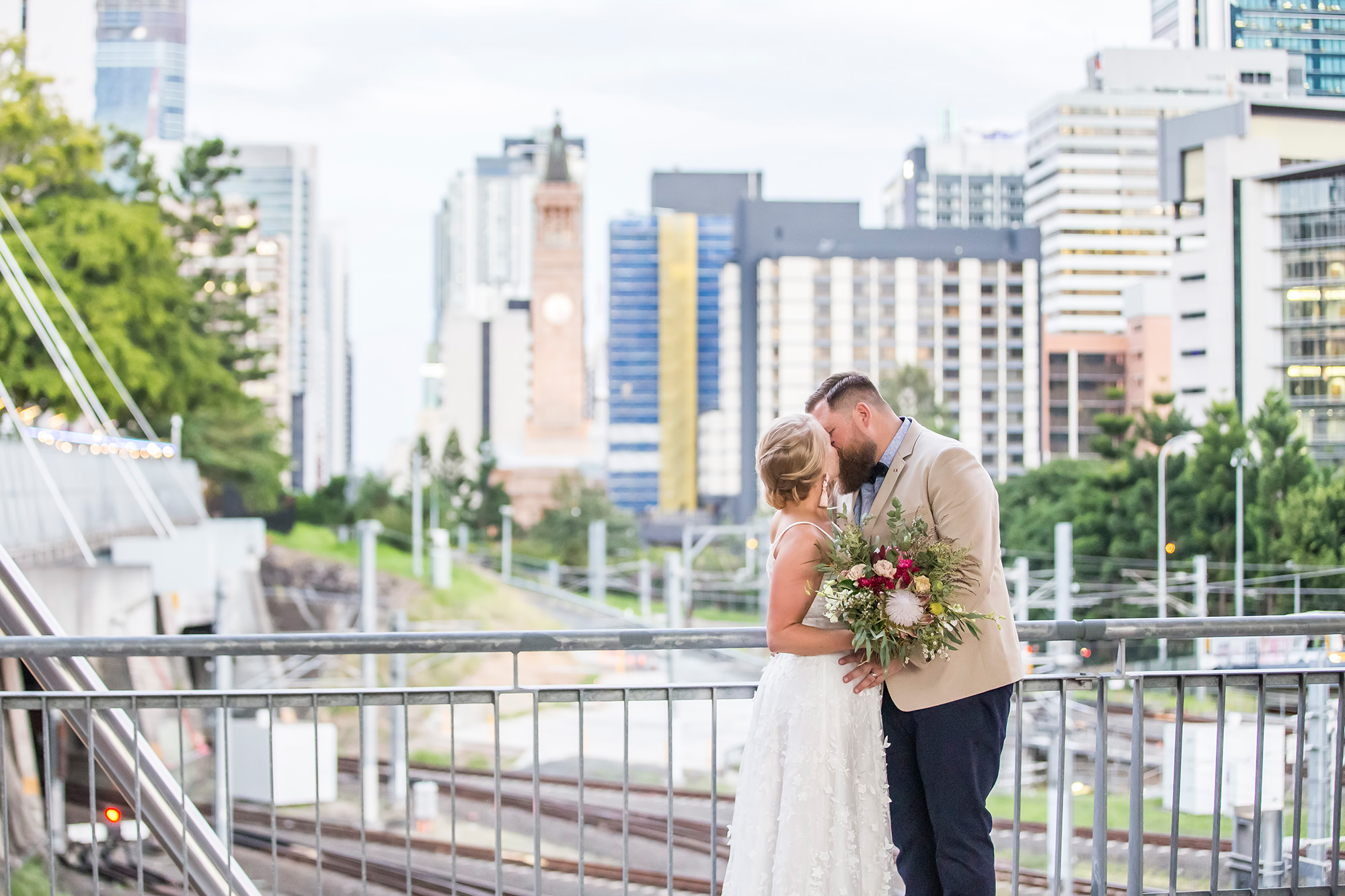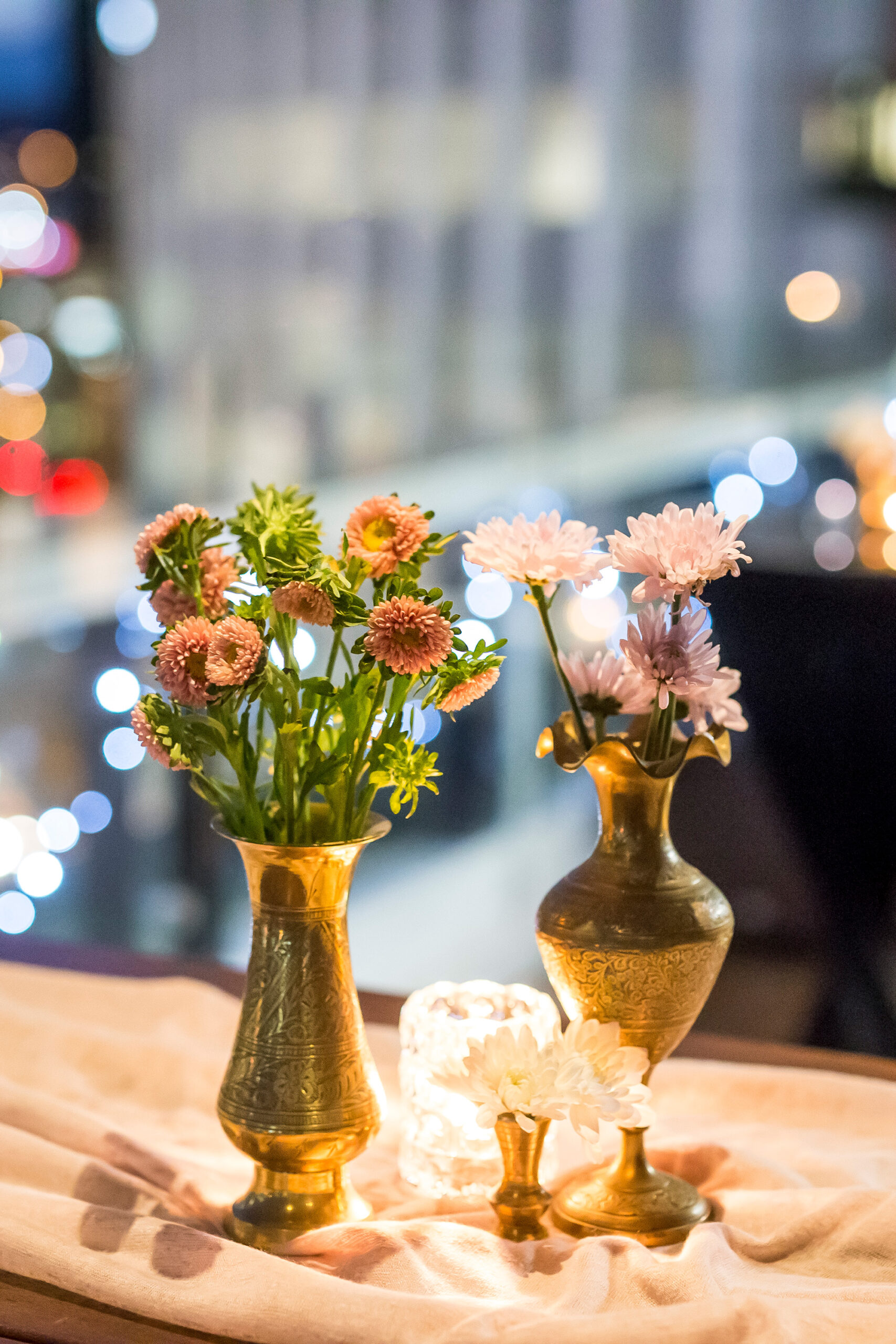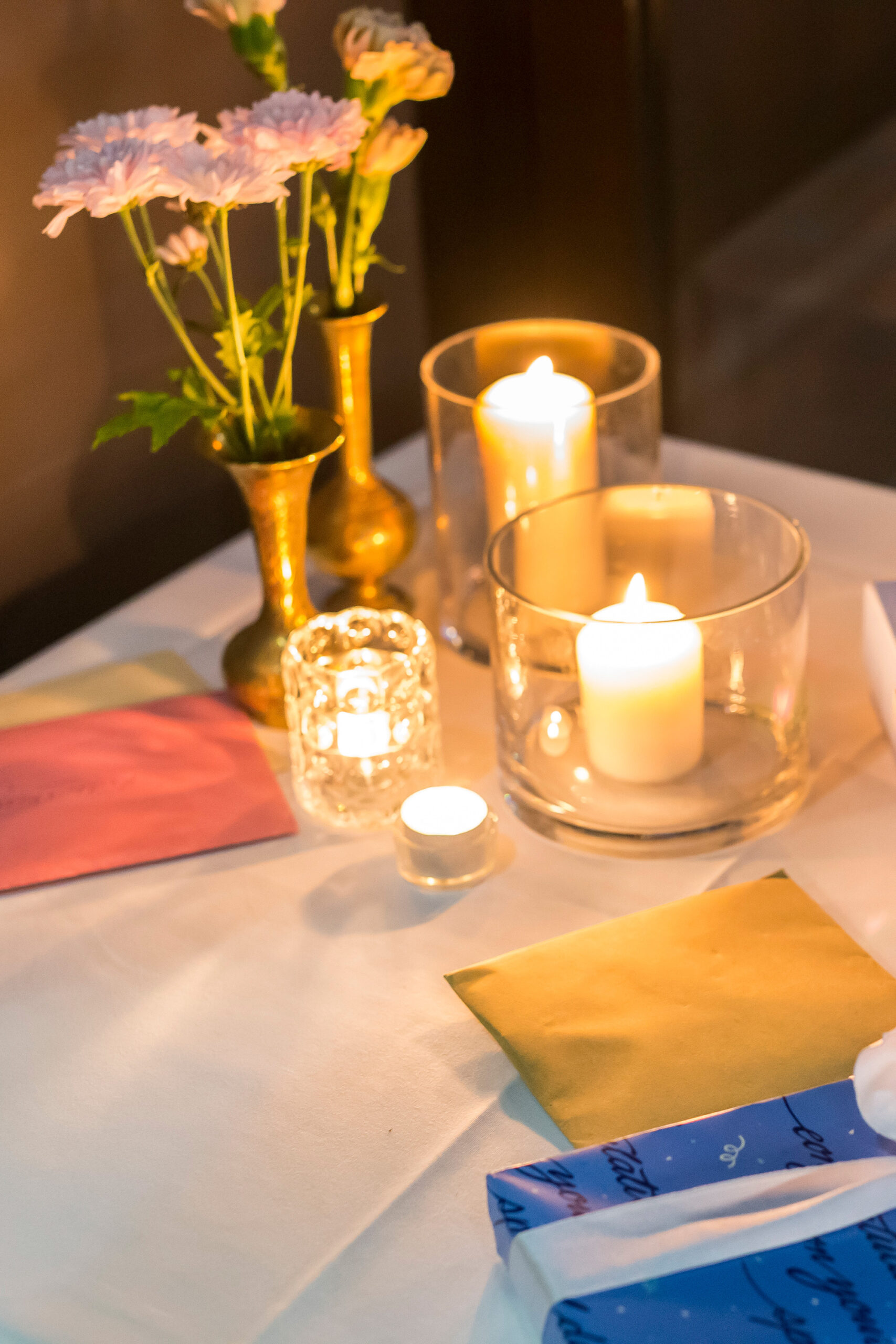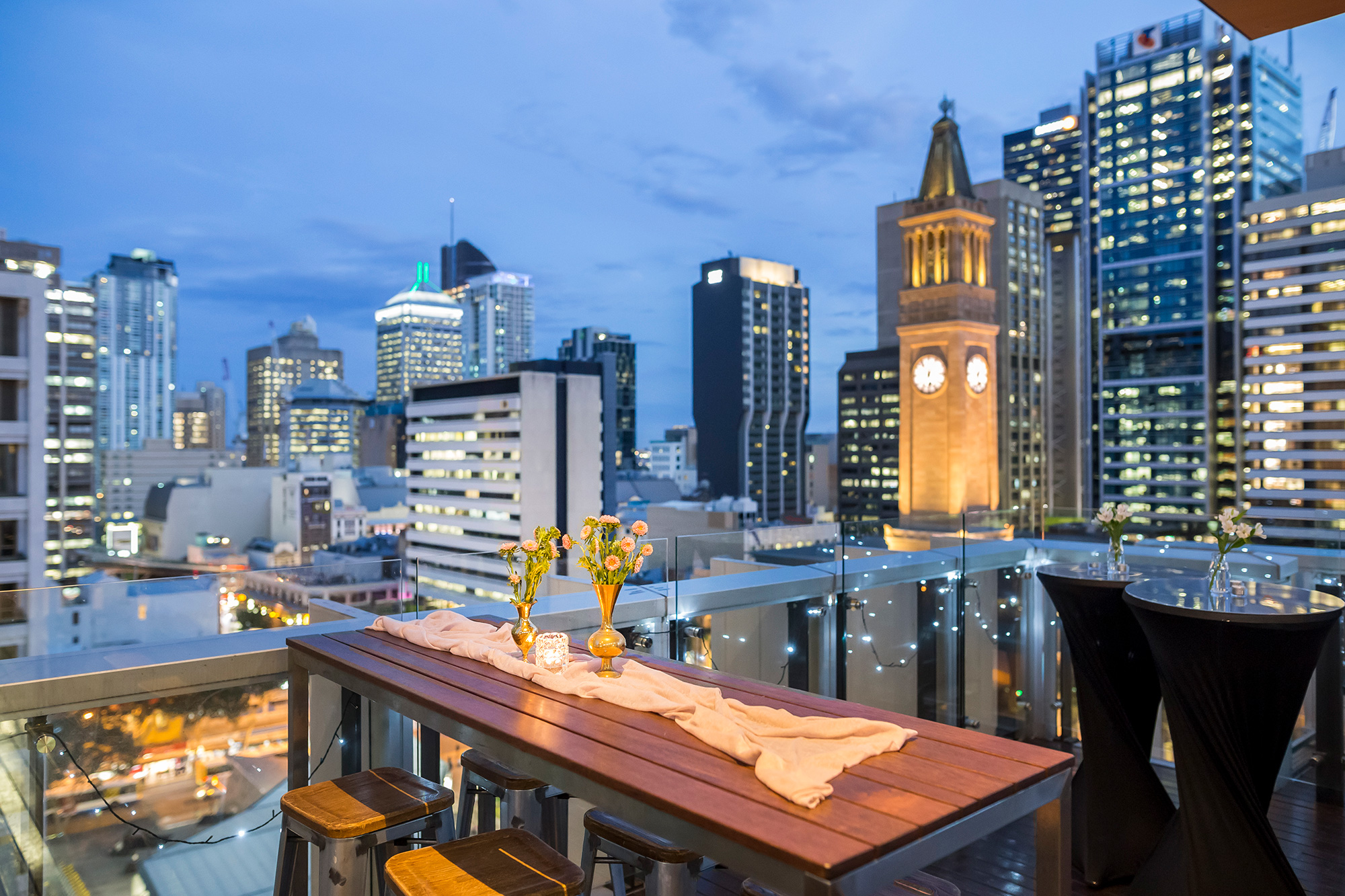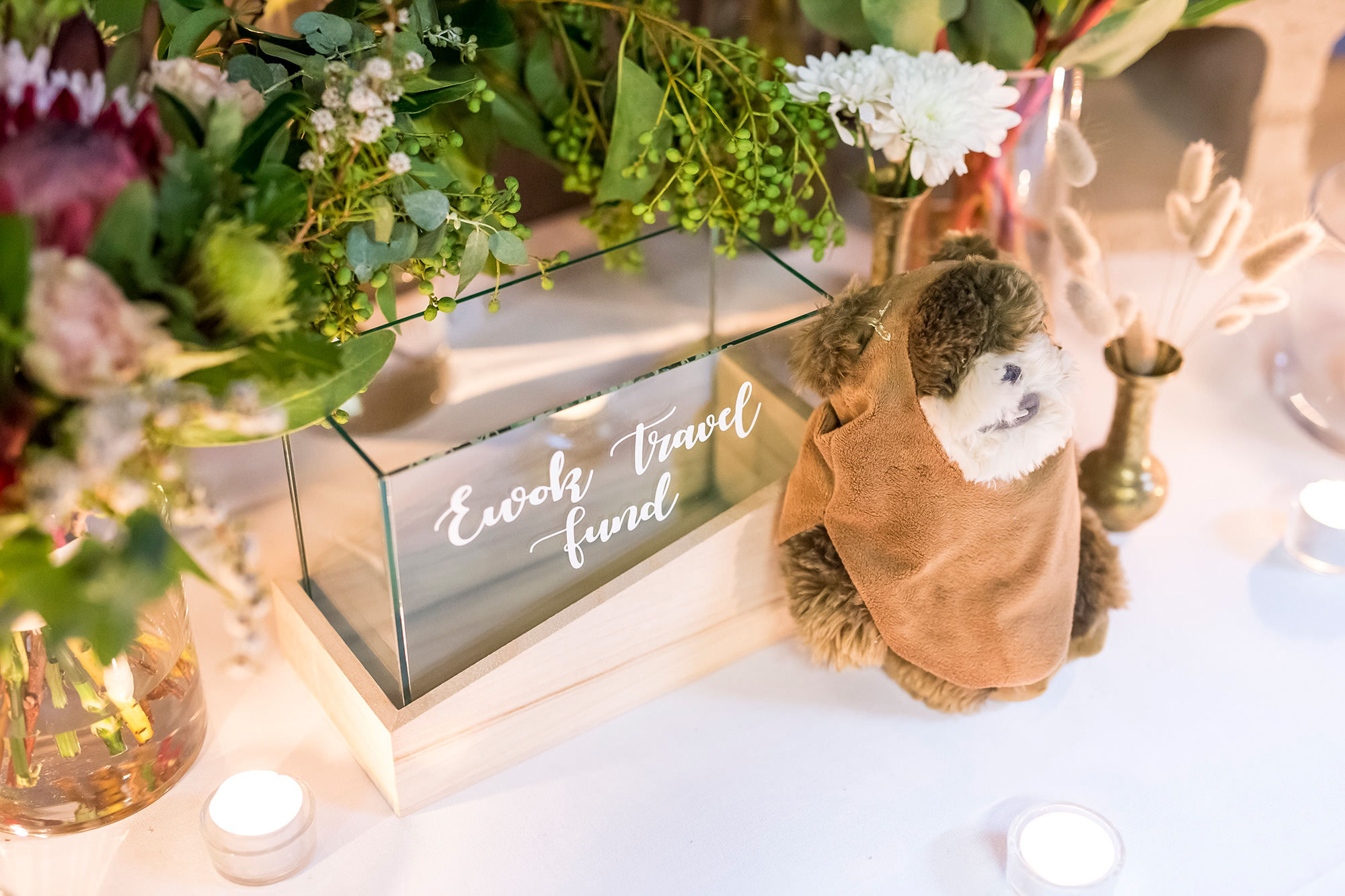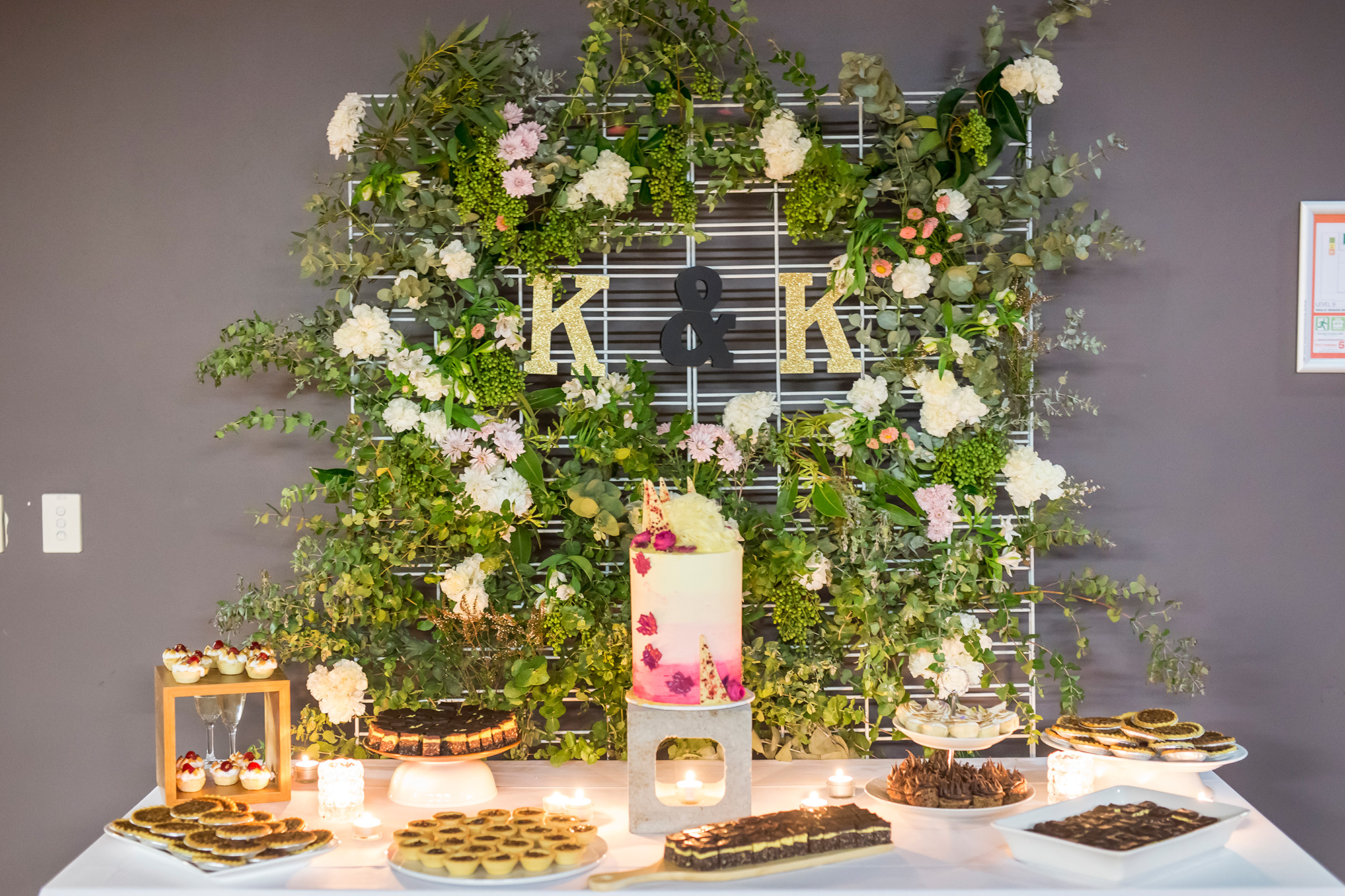 "As Keith is Canadian we had little maple leaves on the front of the cake," explains Kelly.